Pet Treater is a monthly dog treat, toy, and accessory box. Each box shipped results in a bag of treats, toy or accessory donated to a shelter in need. Choose from 3 size options (based on weight) to find the right fit for your furry friend – Small (0-20 pounds), Medium (21-50 pounds), and Large (51 + pounds).
This is a review of the Deluxe Dog Pack.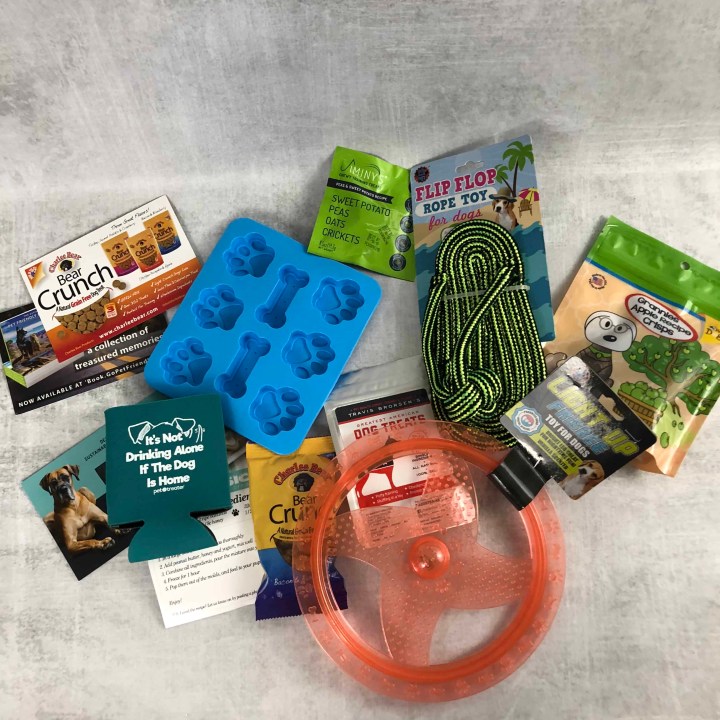 DEAL:  Save $5 on your first Deluxe Dog Pack! Use coupon code PT-5OFF. Codes cannot be combined, and are only valid on your first box.
FYI: FIRST TIME subscribers will receive a first time box, which is full of past favorites and will NOT be a themed box.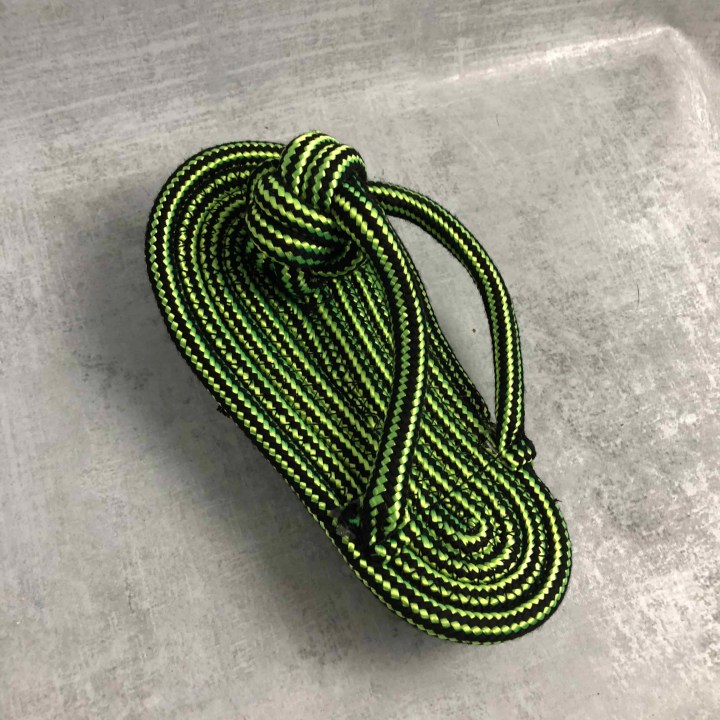 Flip Flop Rope Toy – It's a clever design and much better than my personal footwear.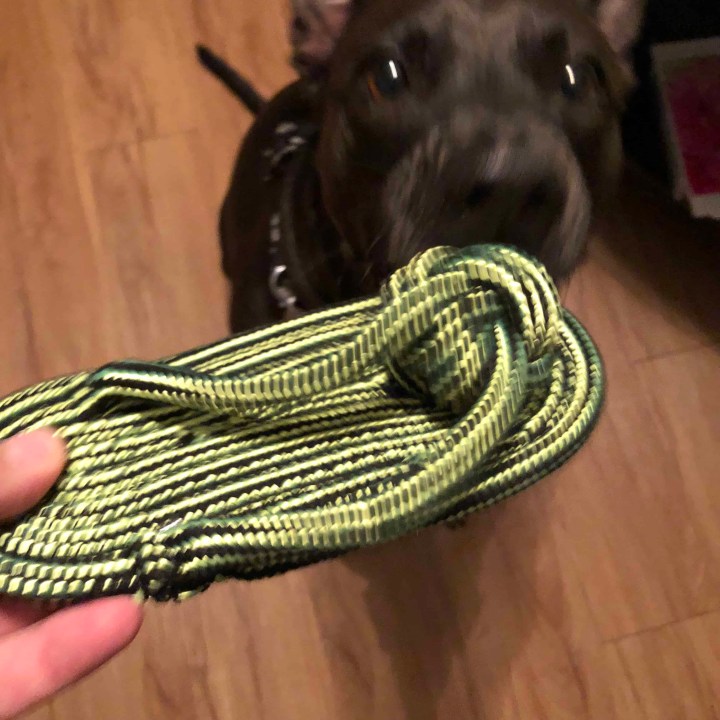 Sasha is definitely excited to check out this toy.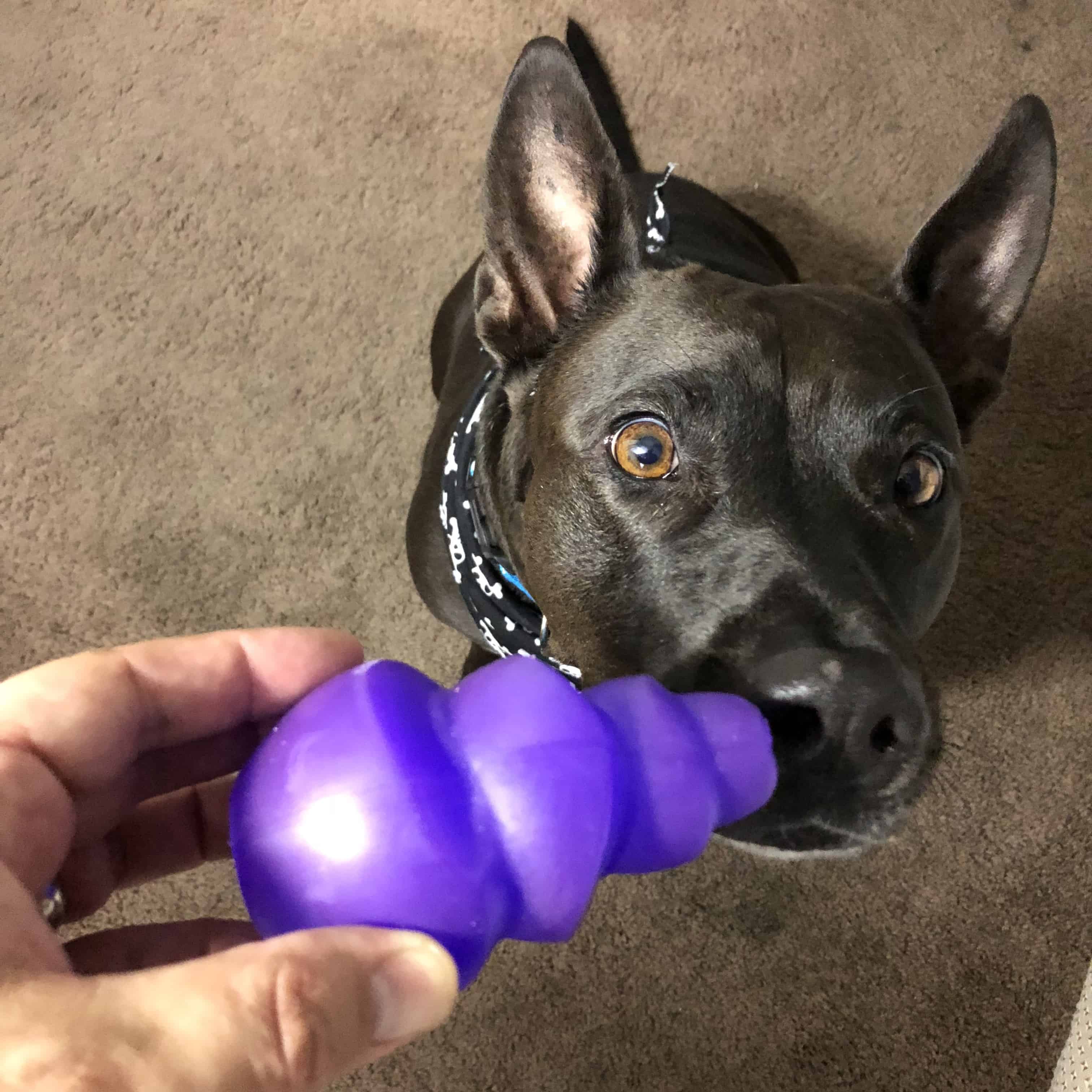 Light Up Frisbee – This tough toy is sure to keep Sasha busy.  It lights up in the middle!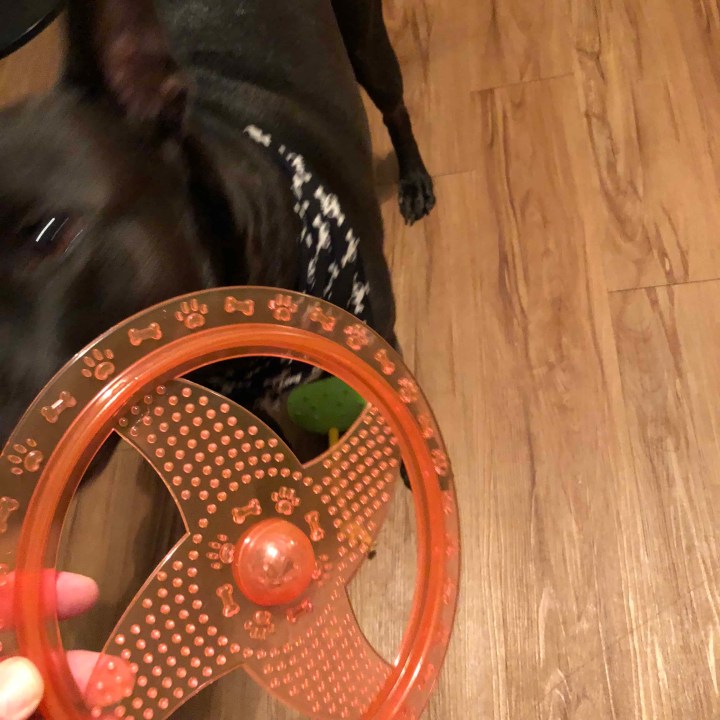 Sasha had a great time with her toy!
Koozie – It's not drinking alone if the dog is home!  I hope you don't share too much with your pooch.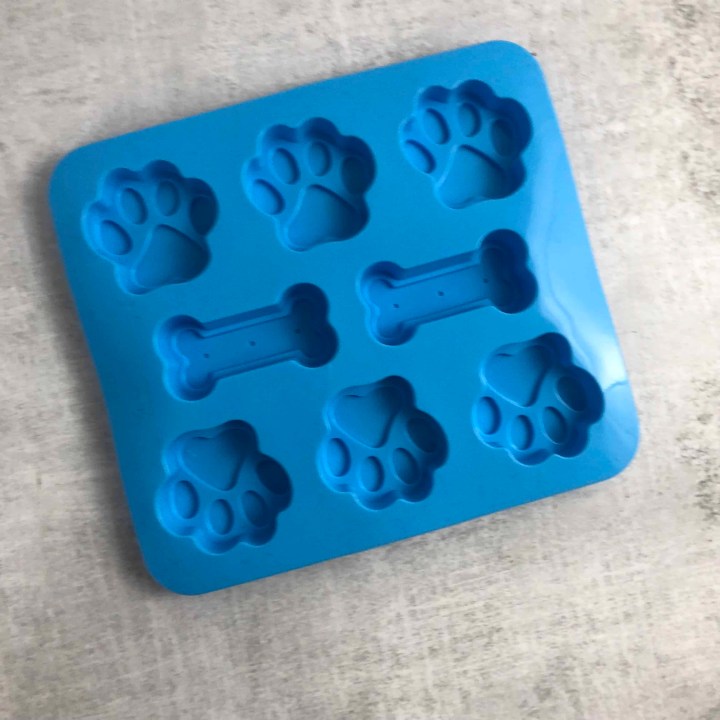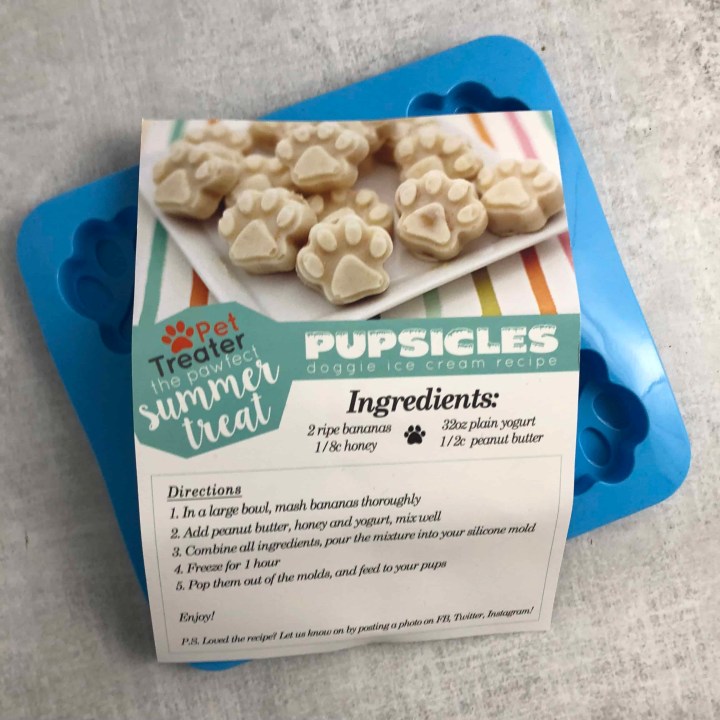 Pupsicle Tray – This tray can make fun shaped ice or treats.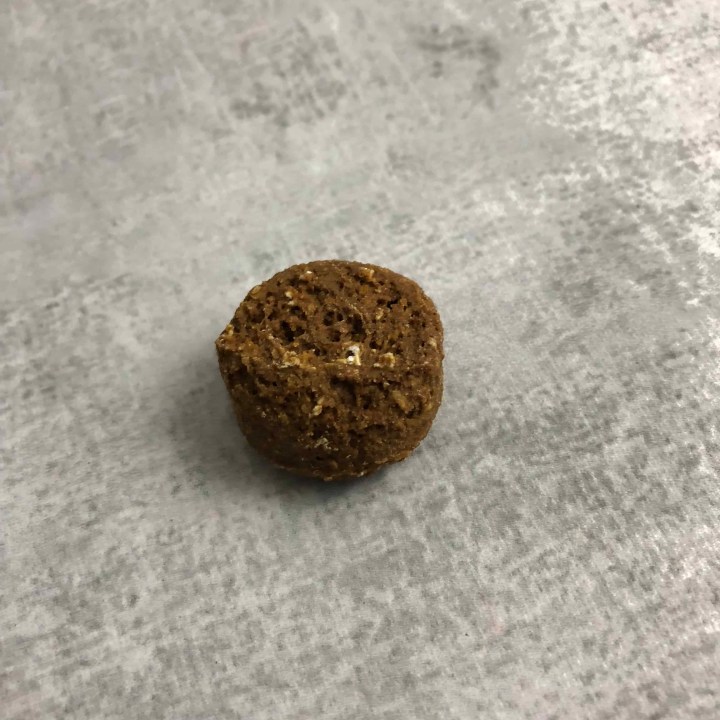 Healthy Dogma Grannie Apple Recipe Crisps – These types of fruity treats always go over well with Sasha.  They smell amazing too.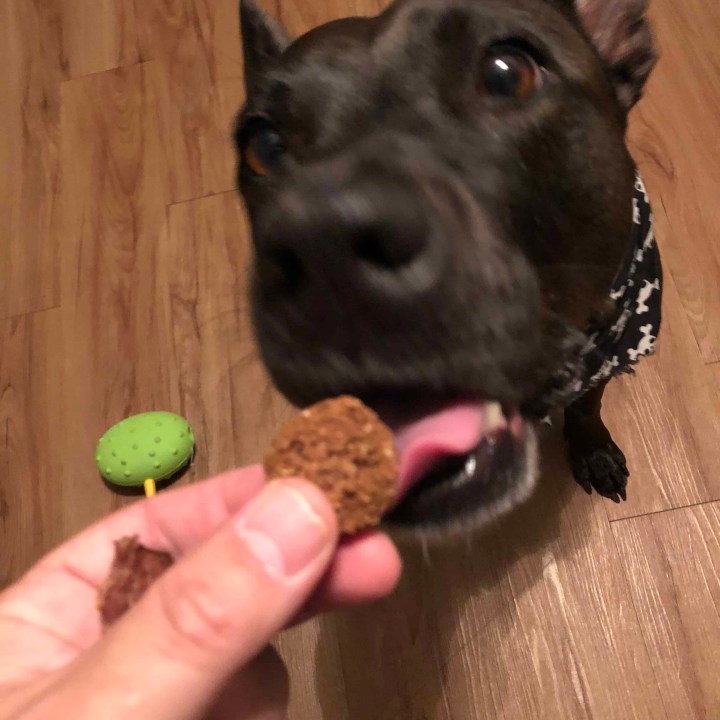 Told ya!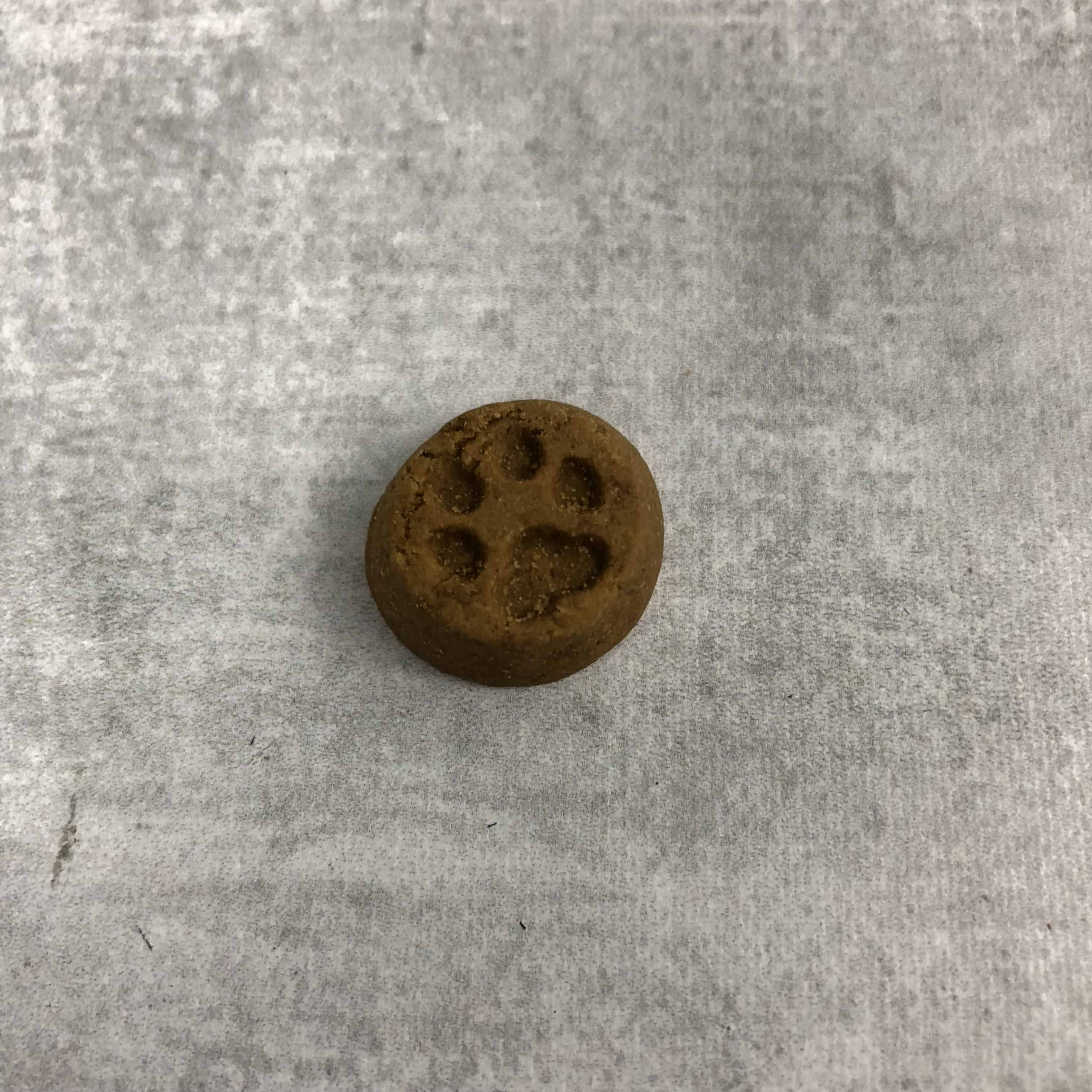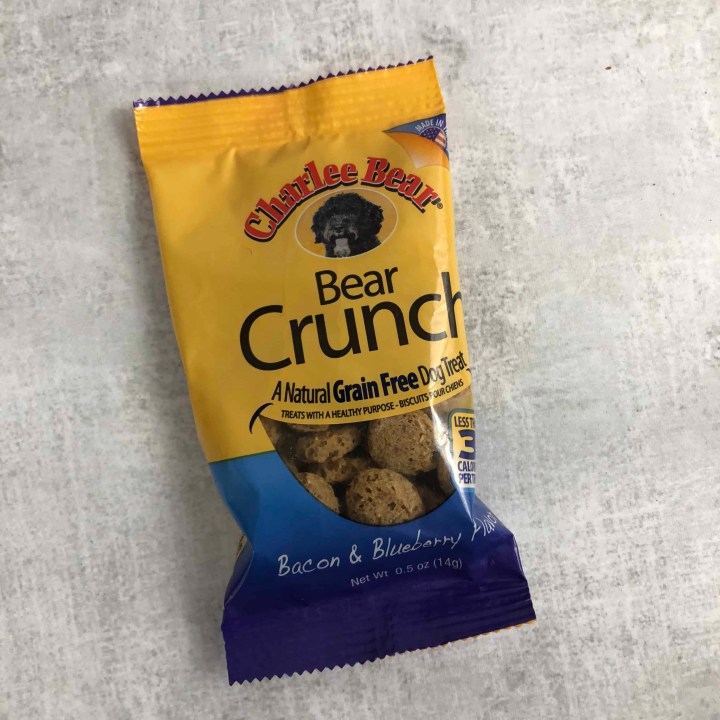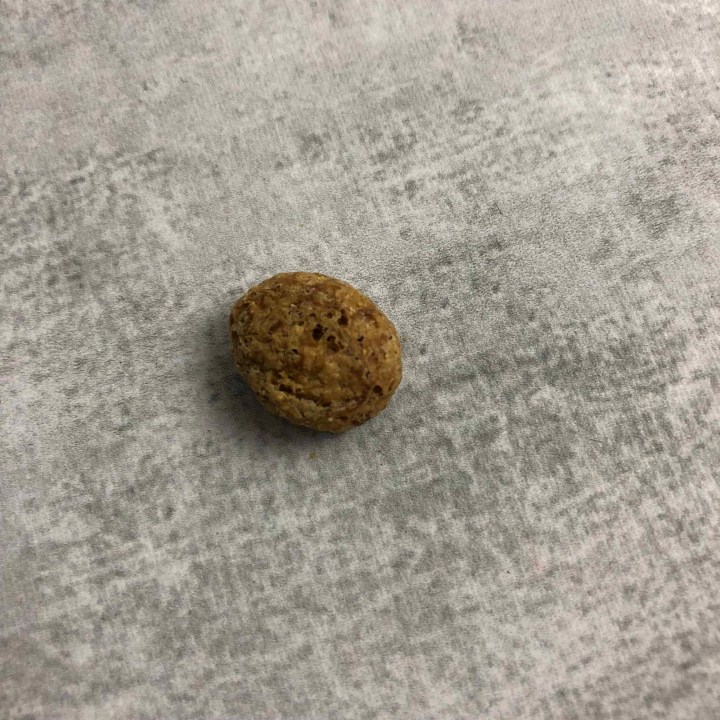 Charlee Bear Crunch Treats – These tiny treats are sure to be a hit with Sasha.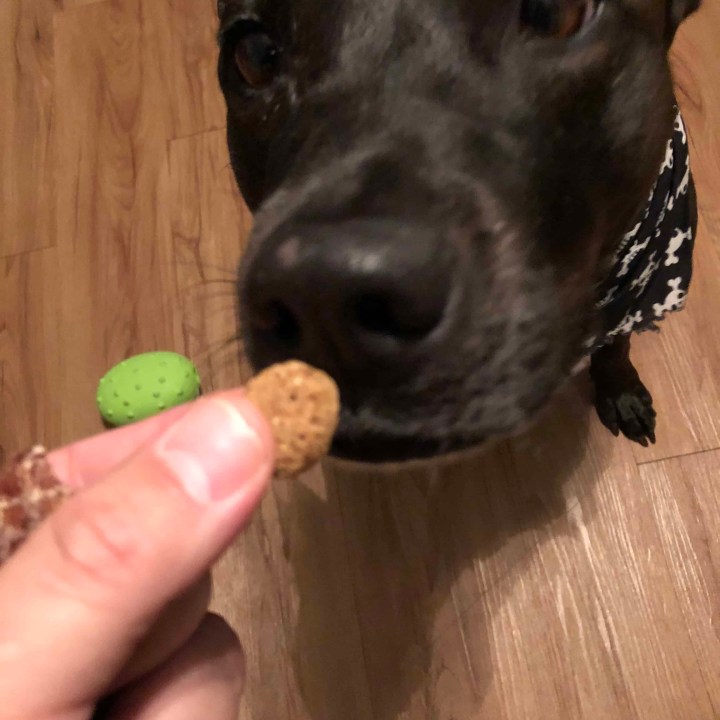 And yummy was the conclusion that Sasha came up with for these treats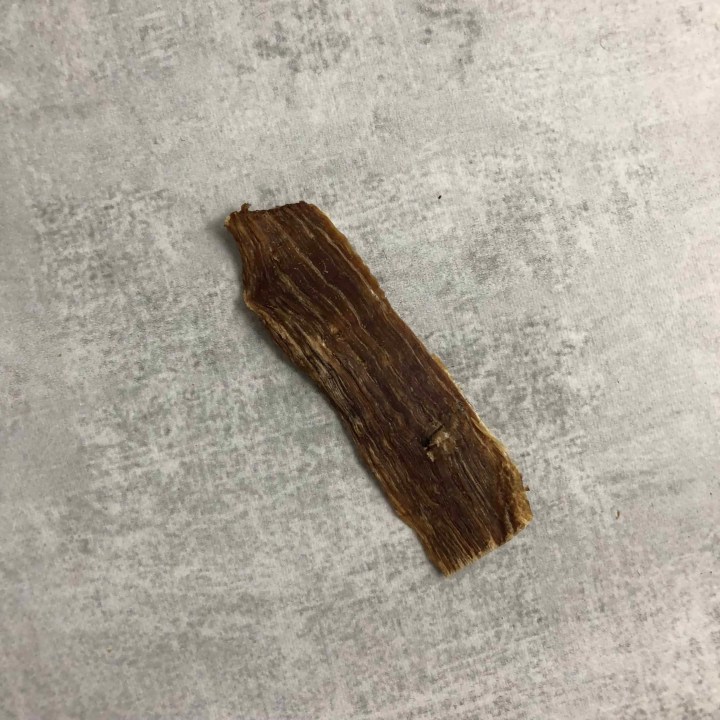 Travis Brorson's Greatest American Dog Treats – Sasha gets all the good stuff!  How delicious does this beefy treat look?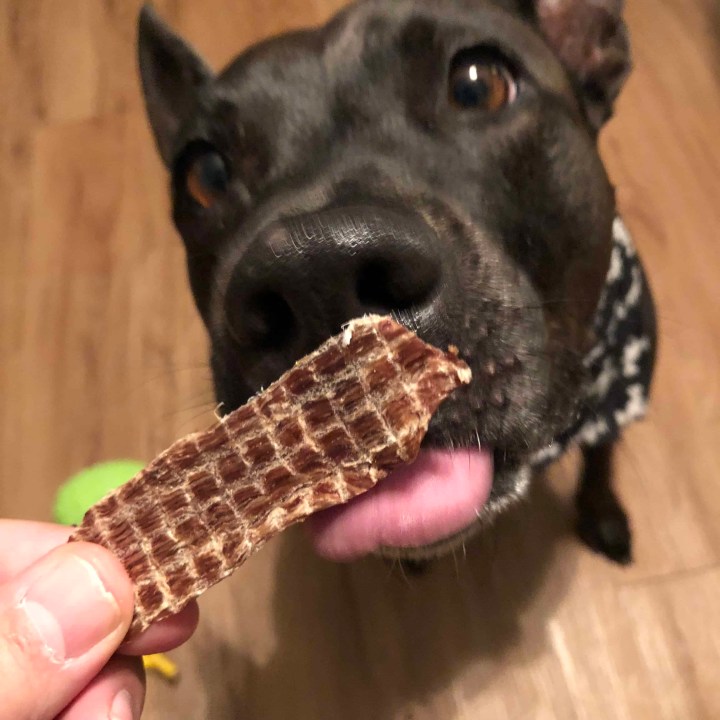 Sasha thinks it looks great!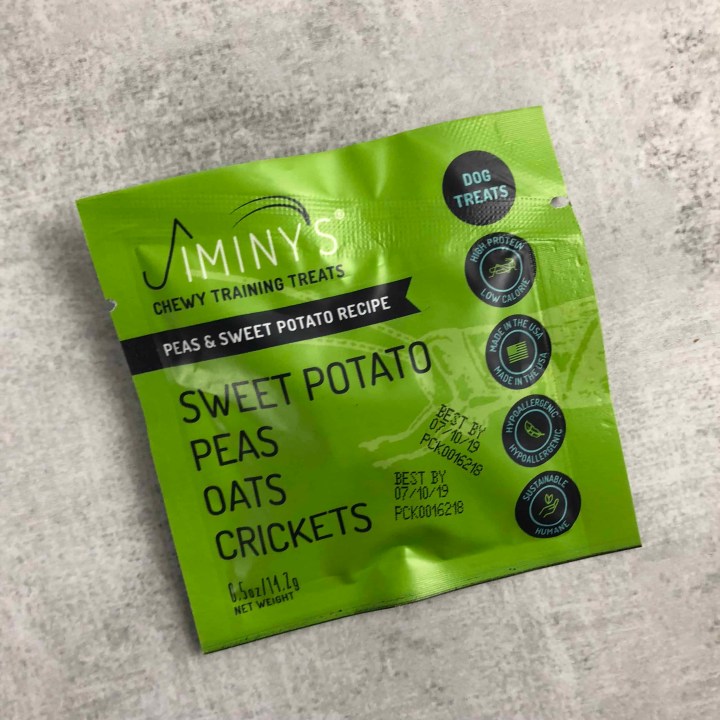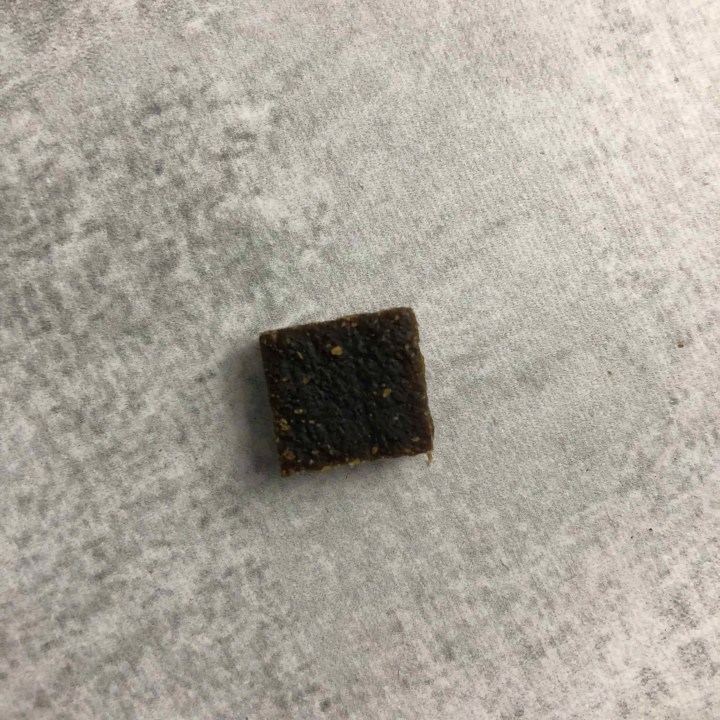 Jiminy's Chewy Treats – These treats are made of sweet potatoes, oats, peas and…..crickets!  Let's see what Sasha thinks.
Sasha may look like she's pondering but she had this treat eaten in no time!
August's Pet Treater box is valued much higher than what the box costs and was filled with great toys and treats!
Have you tried Pet Treater yet? Share your thoughts with a comment below.