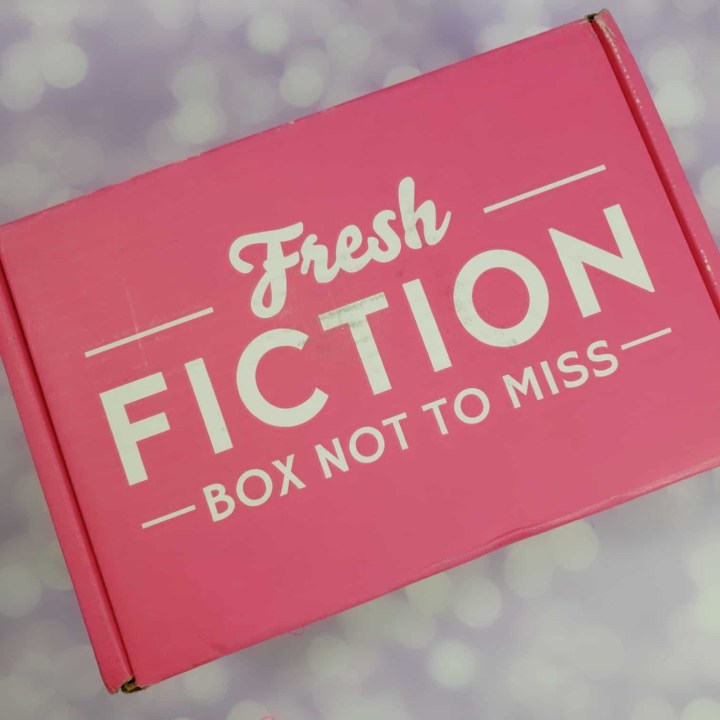 Fresh Fiction Box Not To Miss is a monthly book subscription that sends 5-7 new release books for $25.95. Shipping is free to the U.S. but they also ship worldwide. You can choose from a 1 or 3-month plan and both plans auto renew. Alternatively, you can also buy a one-time box from their online shop. They send 3-5 new release print books and codes for 2-3 downloadable ebooks! Most of the books will be from the romance genre but they may occasionally send mystery, erotica, YA, and paranormal books too.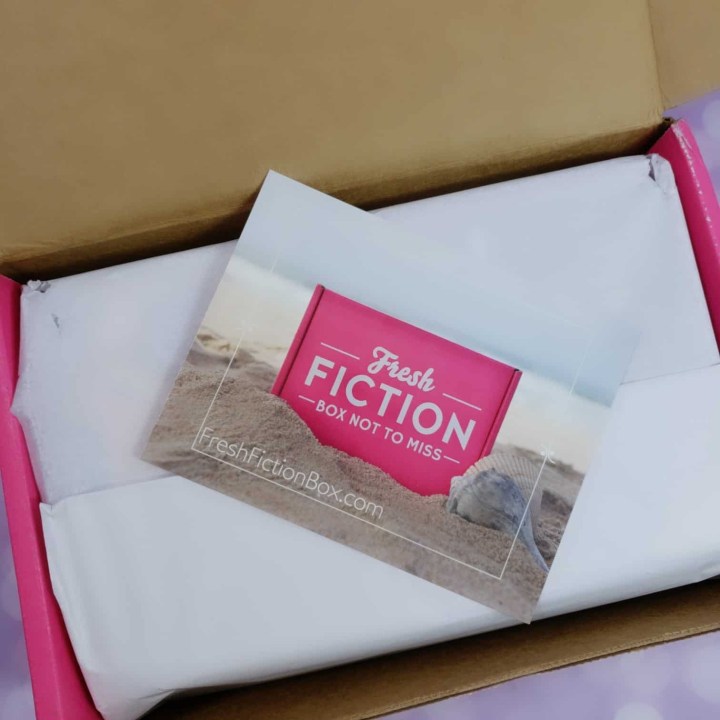 DEAL: Save $3 on your first Fresh Fiction Not To Miss box with coupon code HELLO.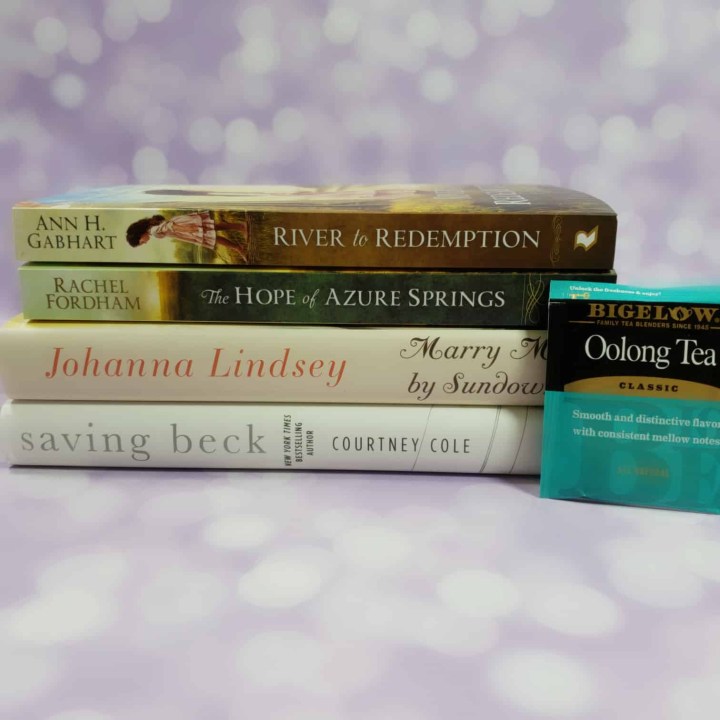 Everything in my July 2018 box! I received 2 hardback books and 2 paperbacks and codes for 2 e-books and a book sneak peek. Fresh Fiction sends different box variations each month so keep in mind that your box may vary from mine!
A little something new this month in that they sent out a variation of two featured books.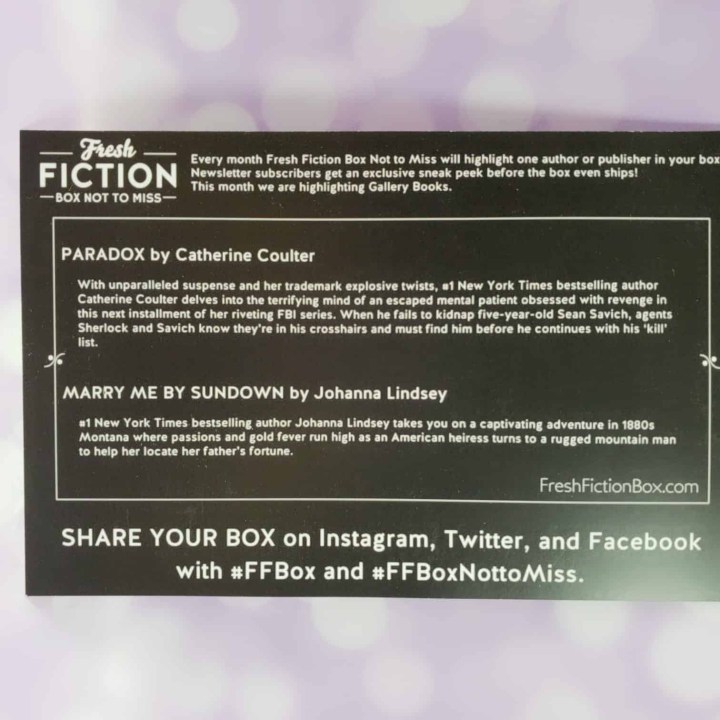 One of the info cards tells about the feature of the month!

Marry Me by Sundown by Johanna Lindsey ($15.07) – Taking a look back at the gold rushing 1880s. Love and danger in the old west with some scheming and romance on the side. Every time I read anything that has an old-school cowboy vibe I think of the movies Young Guns which I love so I'm hoping this one lives up to those.
#1 New York Times bestselling author Johanna Lindsey takes you on a captivating adventure in 1880s Montana where passions and gold fever run high as an American heiress turns to a rugged mountain man to help her locate her father's fortune.

Summoned back to Philadelphia from the social whirl in London, Violet Mitchell never expected to find her brothers living on the edge of financial ruin while their father seeks new wealth in Montana's gold fields. With the family's home and social standing at risk, Violet makes a drastic decision.

Morgan Callahan rode away from his family's cattle ranch to make his own fortune. Now as he finishes exploiting a mother lode of silver, a young woman claiming to be his late partner's daughter turns up wanting to be taken to her father's mine. Suspecting that the pretty schemer works for the mining outfit that is trying to steal his land, he has no qualms about snatching her and holding her at his camp where she can do no harm.

Morgan underestimated the new thorn in his side. Determined to claim what rightfully belongs to her family, Violet summons up the courage, grit, and spunk to cope with the hazards and discomforts of an untamed land and the disturbingly masculine stranger who holds her fate in his hands. But an error of judgment brings down a hailstorm of calamity and danger that upends her plans and deepens her bond to a man who is not the brilliant match a lady wishes to make but could be all that a strong, passionate woman desires.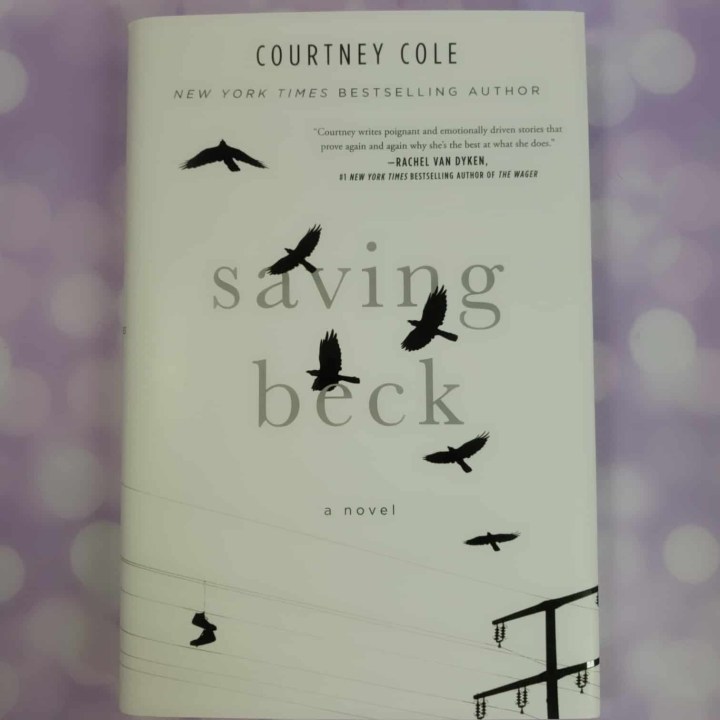 Saving Beck by Courtney Cole ($16.50) – Oh my. I'm a mom to a couple boys and I'm just not sure I can read this book.  Just reading the description has my heart racing. I would say this could be a huge trigger warning book to many.
There comes a time when offering your life for your child's doesn't work, when you realize that it'll never be enough. 

The cold needle in his warm vein was a welcome comfort to my son at first. But then it became the monster that kept us apart. 

Heroin lied, and my son believed. It took him to a world where the last year didn't happen, to a place where his father was still alive. What Beck didn't understand was that it couldn't bring his father back from the dead. It couldn't take away his pain, not permanently. 

You think it can't happen to you, that your kids, your family, will never be in this situation. 
I thought that too. But you're wrong. 

Step into our world, and see for yourself. 
Watch my golden boy become a slave to this raging epidemic. Watch me try and save him. 

Drug addiction comes with a price. 
Trust me, you're not equipped to pay it. 

Don't miss this heartwrenching, evocative, yet hopeful novel—it will leave you forever changed.
The Hope of Azure Springs by Rachel Fordham ($10.75) – Another western romance. Let's get this sheriff and orphan a chance and a reason to ride the nights away.
Seven years ago, orphaned and alone, Em finally arrived at a new home in Iowa after riding the orphan train. But secrets from her past haunt her, and her new life in the Western wilderness is a rough one. When her guardian is shot and killed, Em, now nineteen, finally has the chance to search for her long-lost sister, but she won't be able to do it alone.

For Azure Springs Sheriff Caleb Reynolds, securing justice for the waifish and injured Em is just part of his job. He's determined to solve every case put before him in order to impress his parents and make a name for himself. Caleb expects to succeed. What he doesn't expect is the hold this strange young woman will have on his heart.

Debut author Rachel Fordham invites historical romance readers to the charming town of Azure Springs, Iowa, where the people care deeply for one another and, sometimes, even fall in love.
River to Redemption by Ann H Gabhart ($10.99) – Another historical novel this month. This one taking place in 1833 with a little girl and the slave who cared for her. Such a hard time in our history but this sounds like a caring and touching novel. I can't wait to see how Adria deals with it as she grows up.
Orphaned in the cholera epidemic of 1833, Adria Starr was cared for by a slave named Louis, a man who stayed in Springfield, Kentucky, when anyone with means had fled. A man who passed up the opportunity to escape his bondage and instead tended to the sick and buried the dead. A man who, twelve years later, is being sold by his owners despite his heroic actions. Now nineteen, Adria has never forgotten what Louis did for her. She's determined to find a way to buy Louis's freedom. But in 1840s Kentucky, she'll face an uphill battle.

Based partly on a true story, Ann H. Gabhart's latest historical novel is a tour de force. The vividly rendered town of Springfield and its citizens immerse readers in a story of courage, betrayal, and honor that will stick with them long after they turn the last page.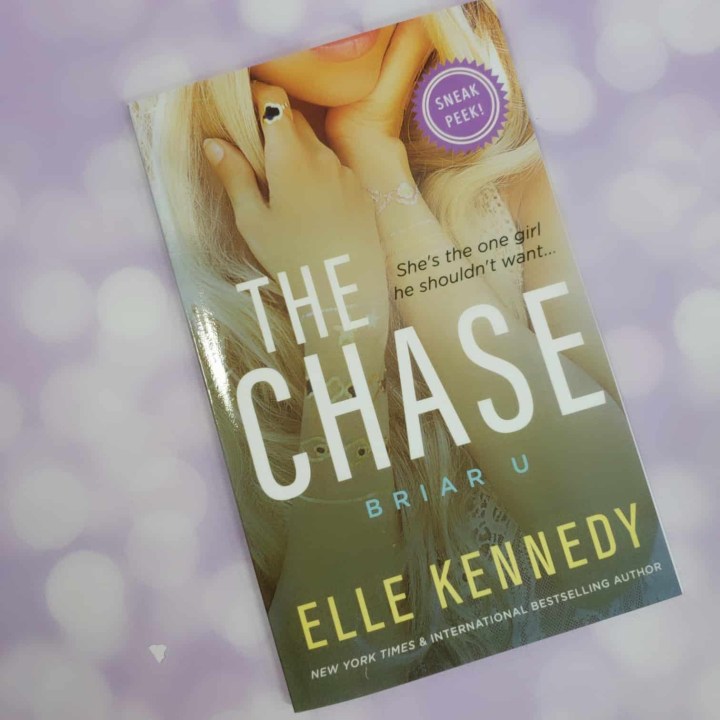 The Chase: Briar U by Elle Kennedy – This is just a sneak peek of a new novel. Roommates always make for an interesting romantic group. So much drama in one living space.
Everyone says opposites attract. And they must be right, because there's no logical reason why I'm so drawn to Colin Fitzgerald. I don't usually go for tattoo-covered, video-gaming, hockey-playing nerd-jocks who think I'm flighty and superficial. His narrow view of me is the first strike against him. It doesn't help that he's buddy-buddy with my brother.

And that his best friend has a crush on me.

And that I just moved in with them.

Oh, did I not mention we're roommates?

I suppose it doesn't matter. Fitzy has made it clear he's not interested in me, even though the sparks between us are liable to burn our house down. I'm not the kind of girl who chases after a man, though, and I'm not about to start. I've got my hands full dealing with a new school, a sleazy professor, and an uncertain future. So if my sexy brooding roomie wises up and realizes what he's missing?

He knows where to find me.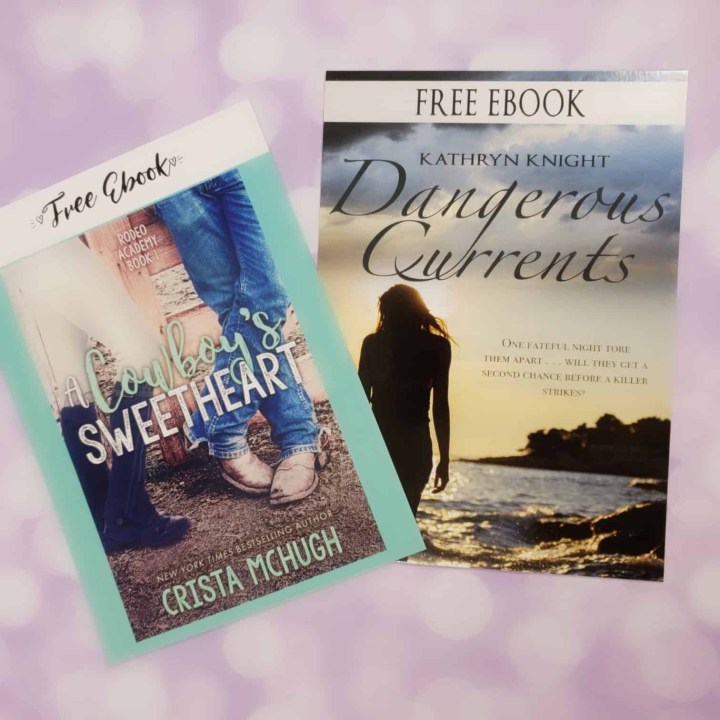 We got two codes for Free e-books this month: A Cowboy's Sweetheart by Crista McHugh and Dangerous Currents by Kathryn Knight.
This month, we got Bigelow Oolong Tea to drink along while reading.
Fresh Fiction Box Not To Miss sent another box of books for me to check out this month. I really like the western tone of many of the books but the mom with a drug-addicted child is going to probably be a bit much for my taste. That is ok since Fresh Fiction is here to expand my normal reading and get me some books I wouldn't normally find. I know that not all are going to be my exact taste.  I'm going to add these to my pile and dig in as I sit in front of a fall fire and read all about the wild west.
What did you think of this month's book selection?
Visit Fresh Fiction Not To Miss to subscribe or find out more!