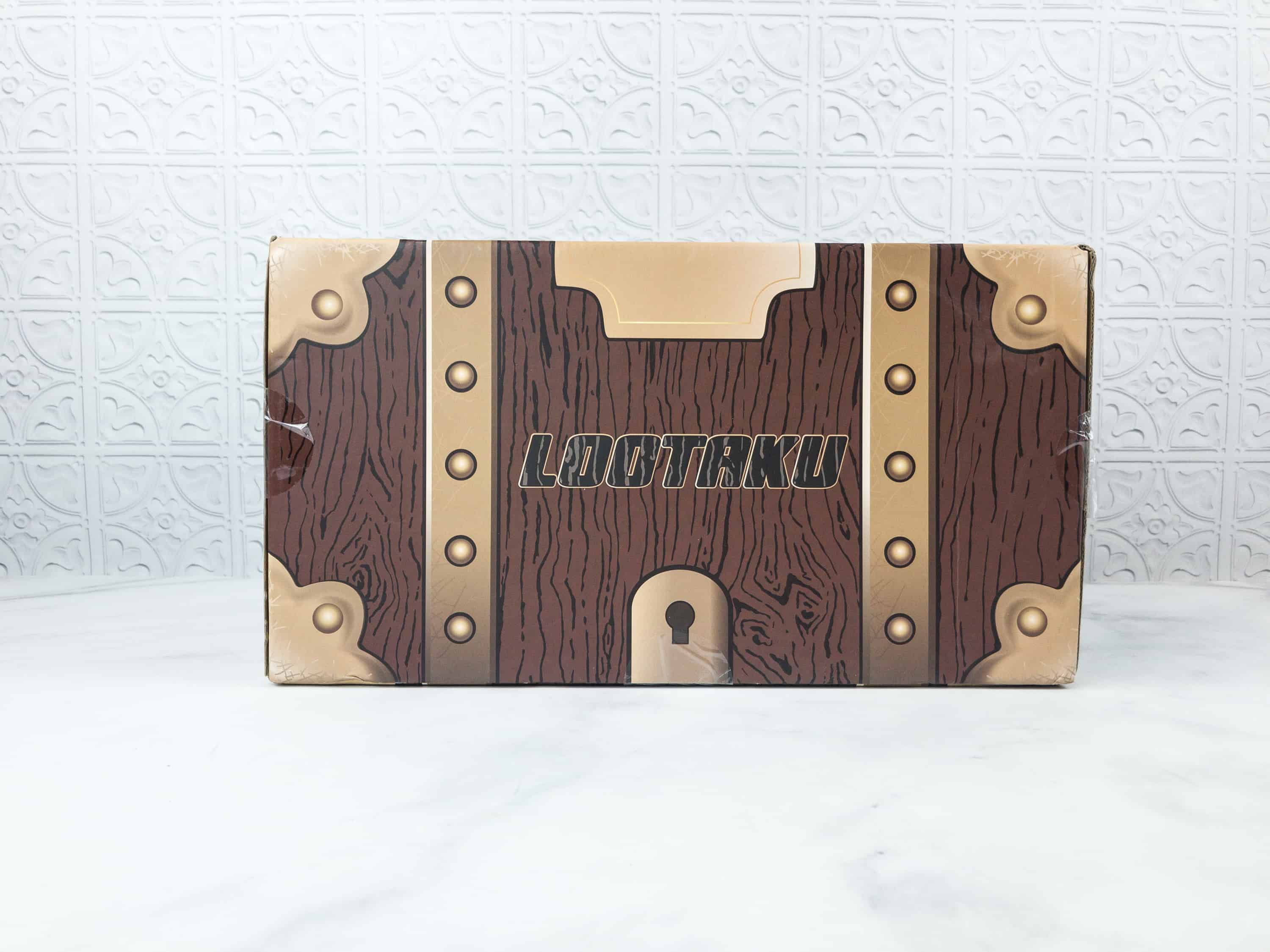 Lootaku is a monthly geek subscription box from Hong Kong packed with high-quality geek and gamer items. The subscription costs $49.00 per month + shipping (currently about $17 to the US), and you'll get 4-6 themed products, like plushies, action figures, memorabilia, etc., to satisfy your geeky cravings monthly – no fillers or promo items!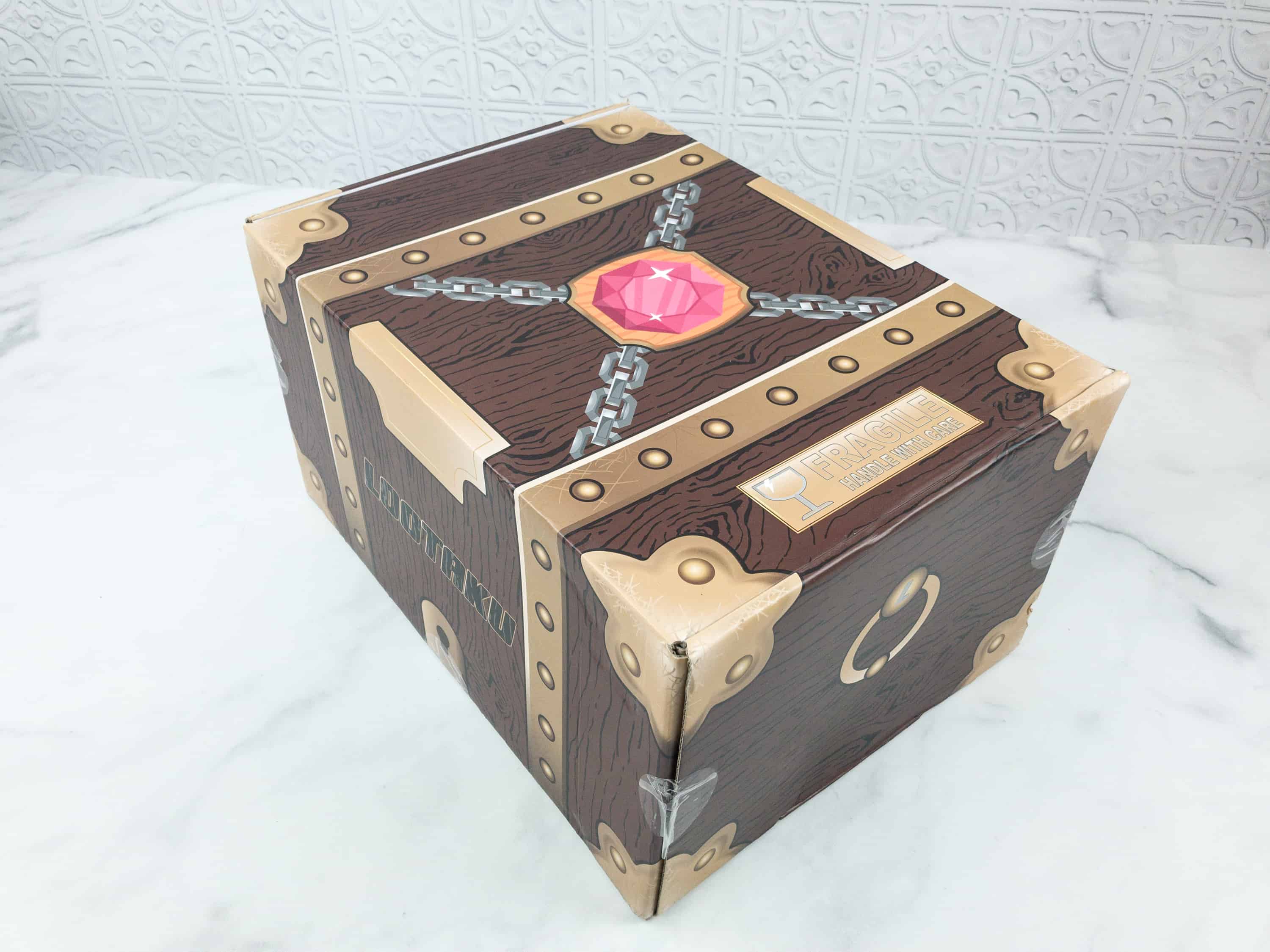 DEAL: Save 5% when you use this link and code DISCOUNT5.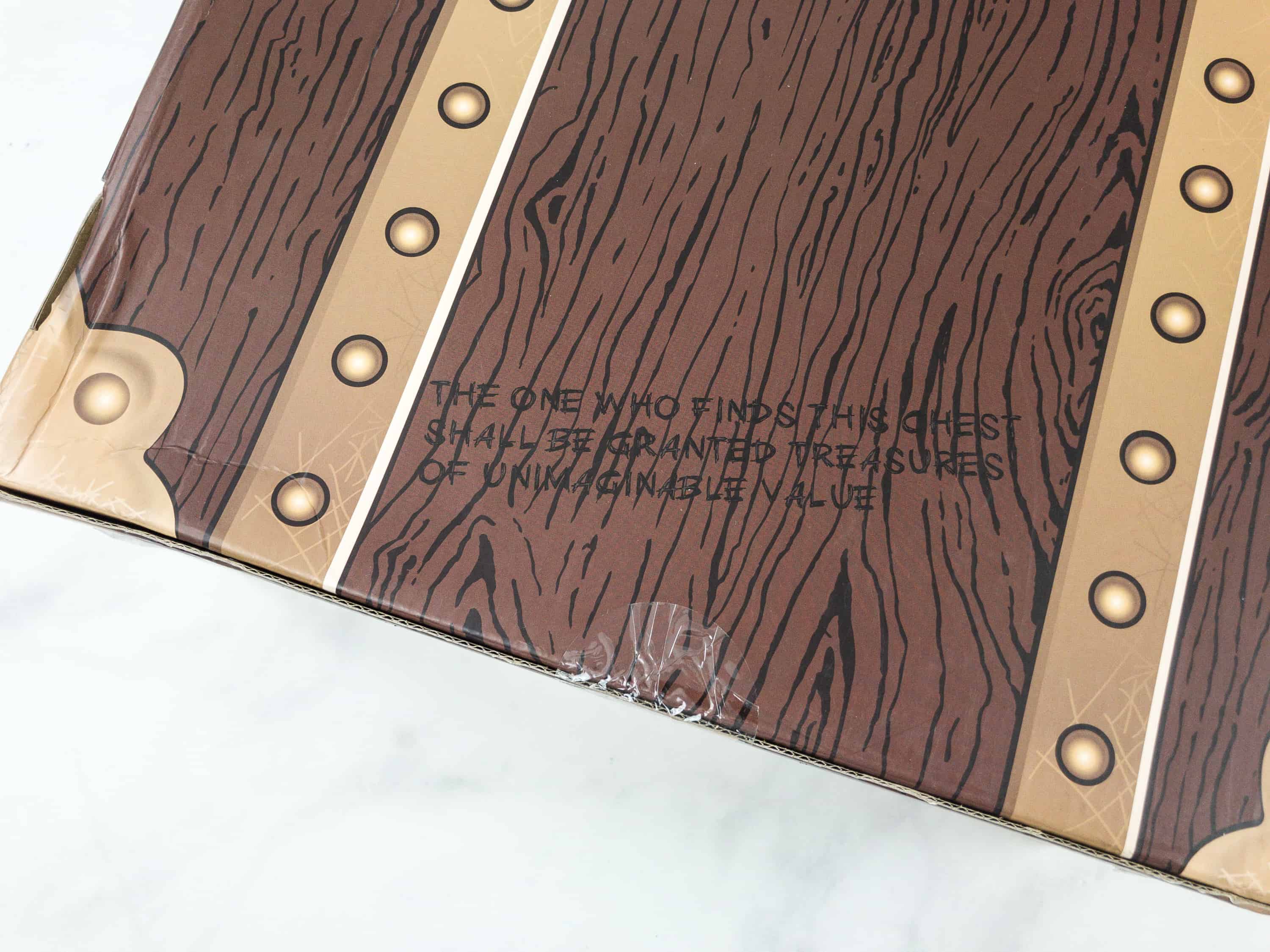 I like how the outside of the box is designed like a chest! The box also has these words inscribed: "The one who finds this chest shall be granted treasures of unimaginable value."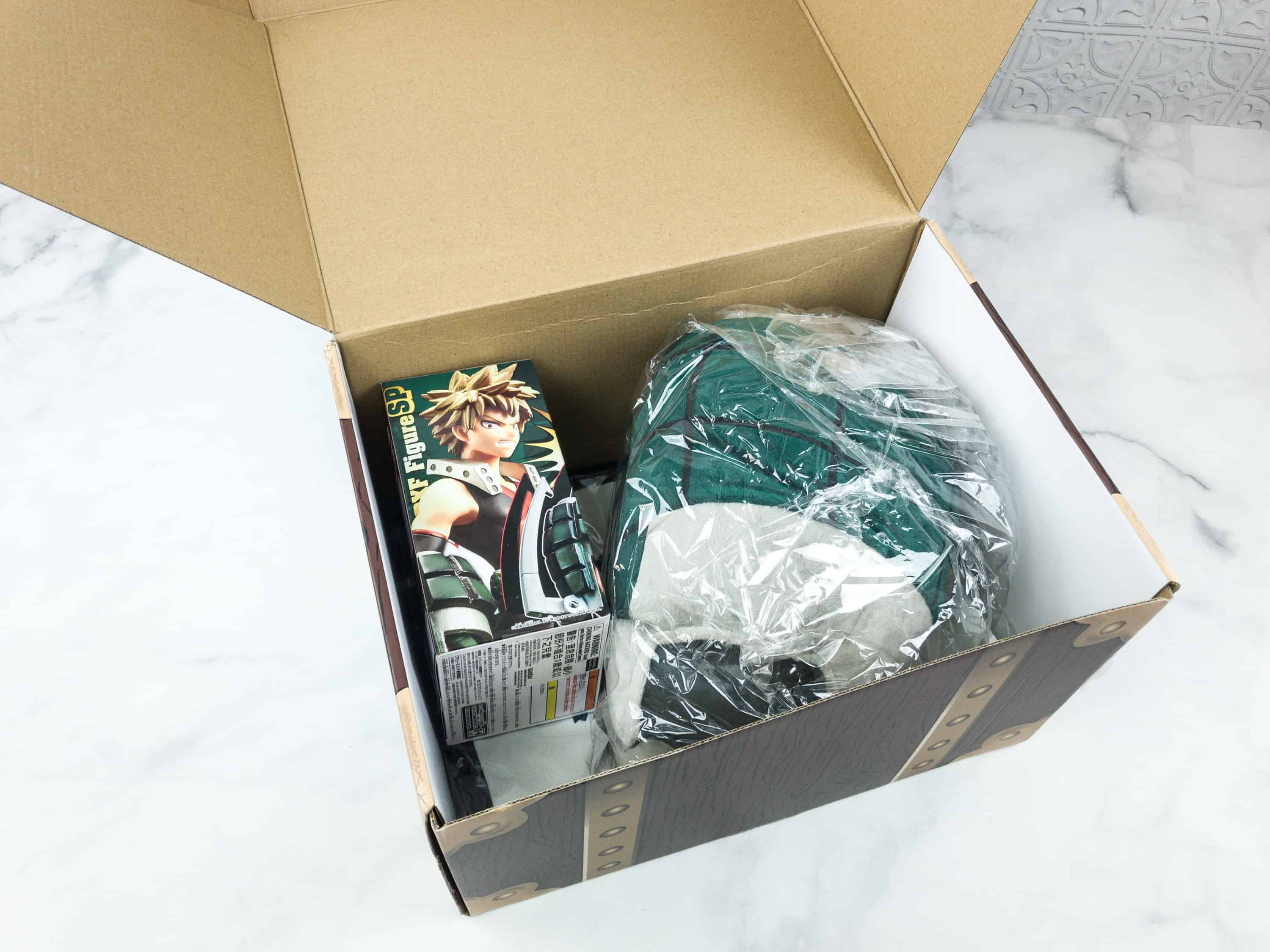 The contents are protectively packaged.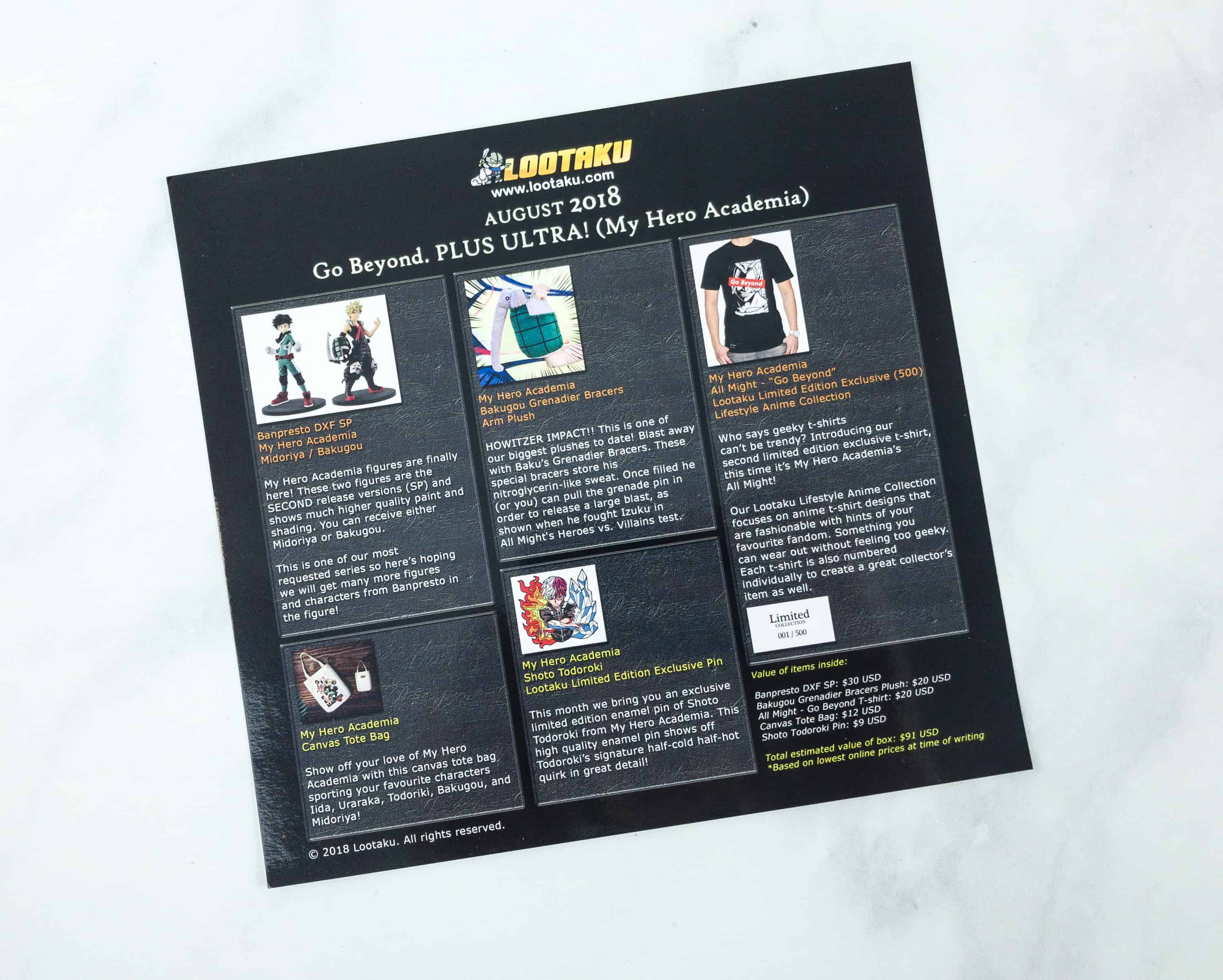 The theme this month is Go Beyond. PLUS ULTRA! (My Hero Academia)! The item information card, or Loot Table, is thick and glossy. It contains lots of details! When there are variations, it typically lists each possible variation you might receive.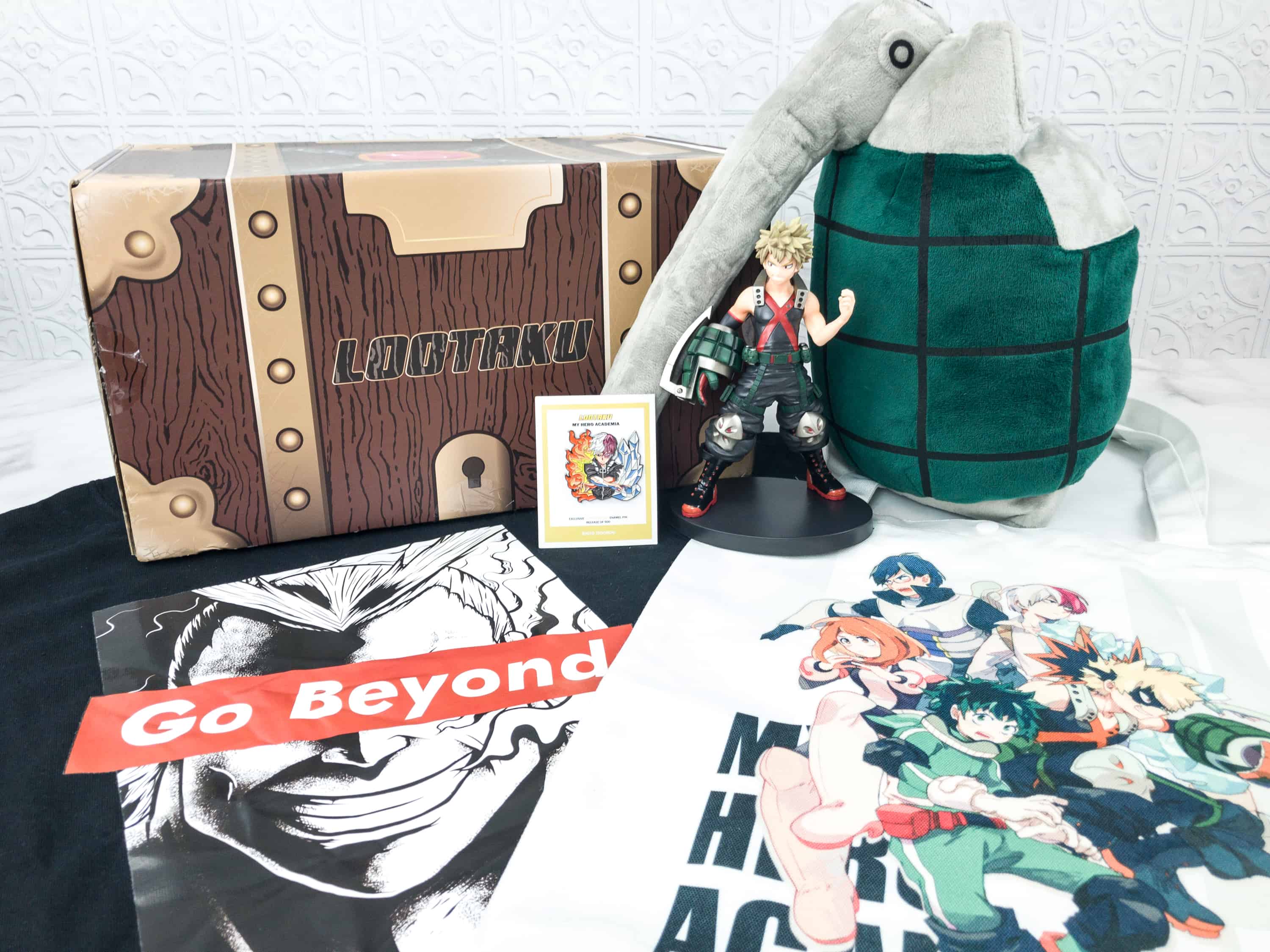 All the goodies inside my August 2018 Lootaku Box!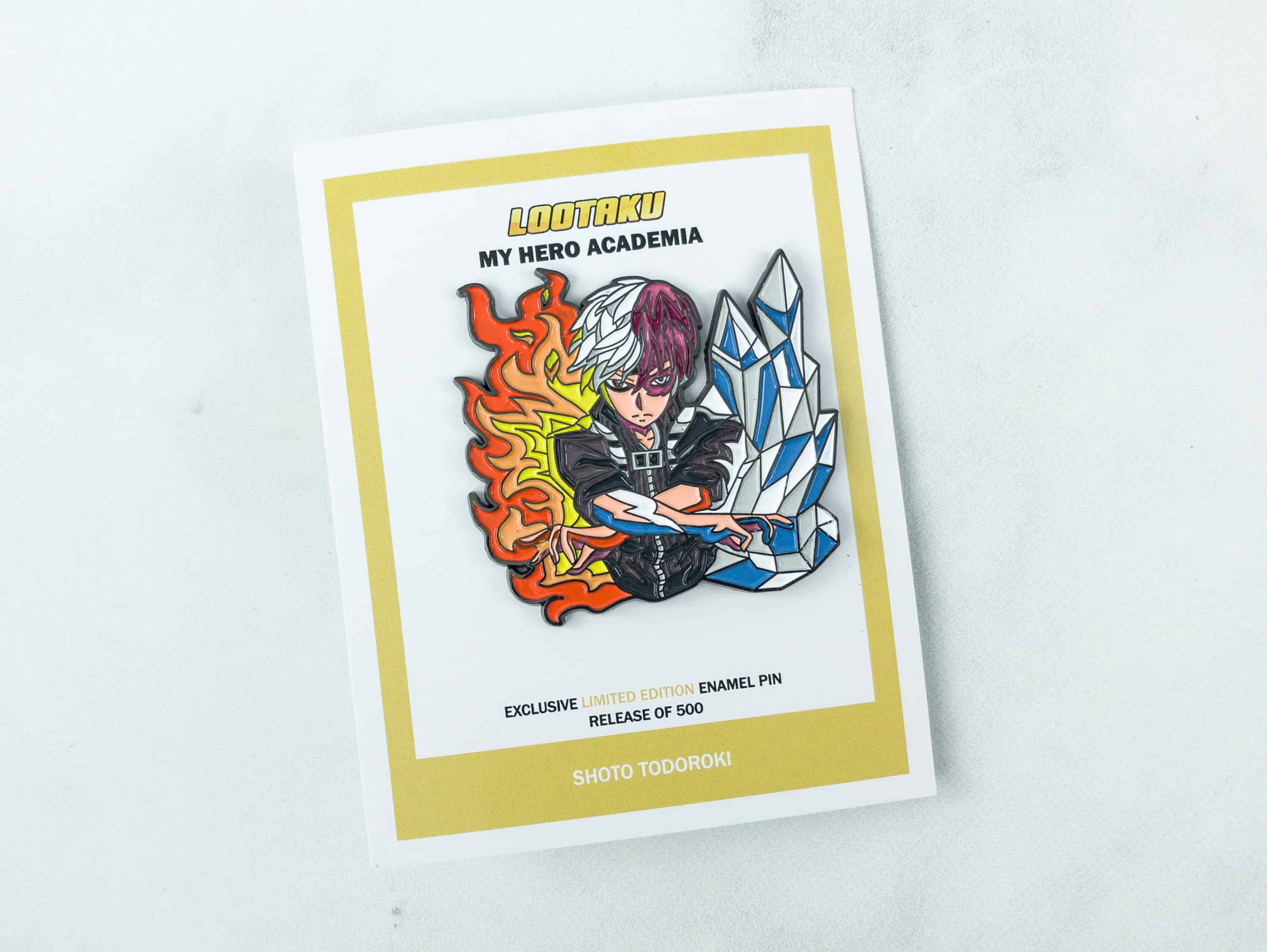 My Hero Academia Shoto Todoroki Exclusive Pin ($9) Shoto's half-cold half-hot quirk is fantastically shown in this limited edition (just 500 released) exclusive pin!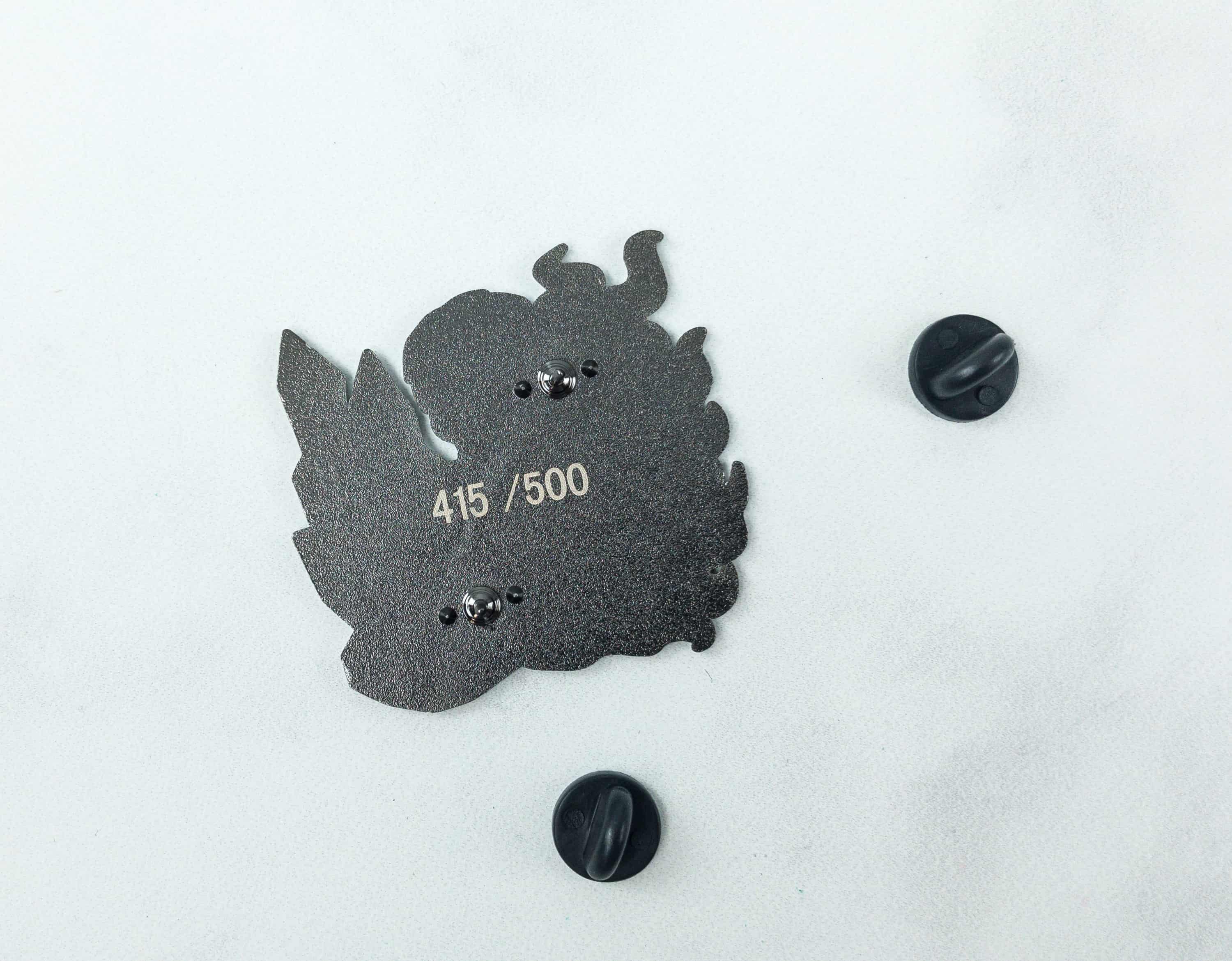 It's the 415th piece out of 500! It also has 2 posts that support its weight.
The pin features Shoto as the strongest student in his class, and him also being a heterochromia. It's really cool and fierce at the same time!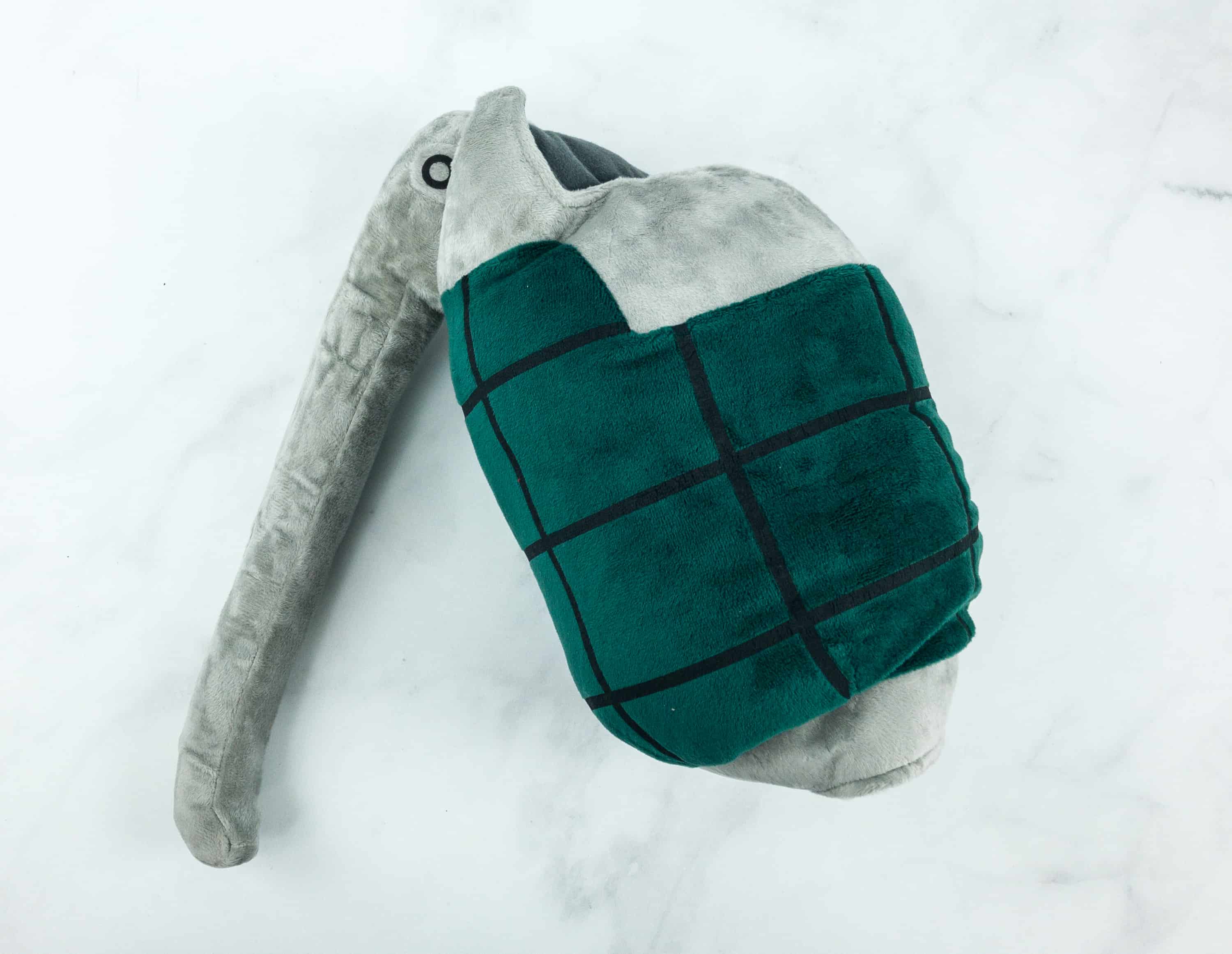 My Hero Academia Bakugou Grenadier Bracers Arm Plush ($20) This is considered one of Lootaku's largest plushes to date! Baku's Grenadier Bracers can release a large blast!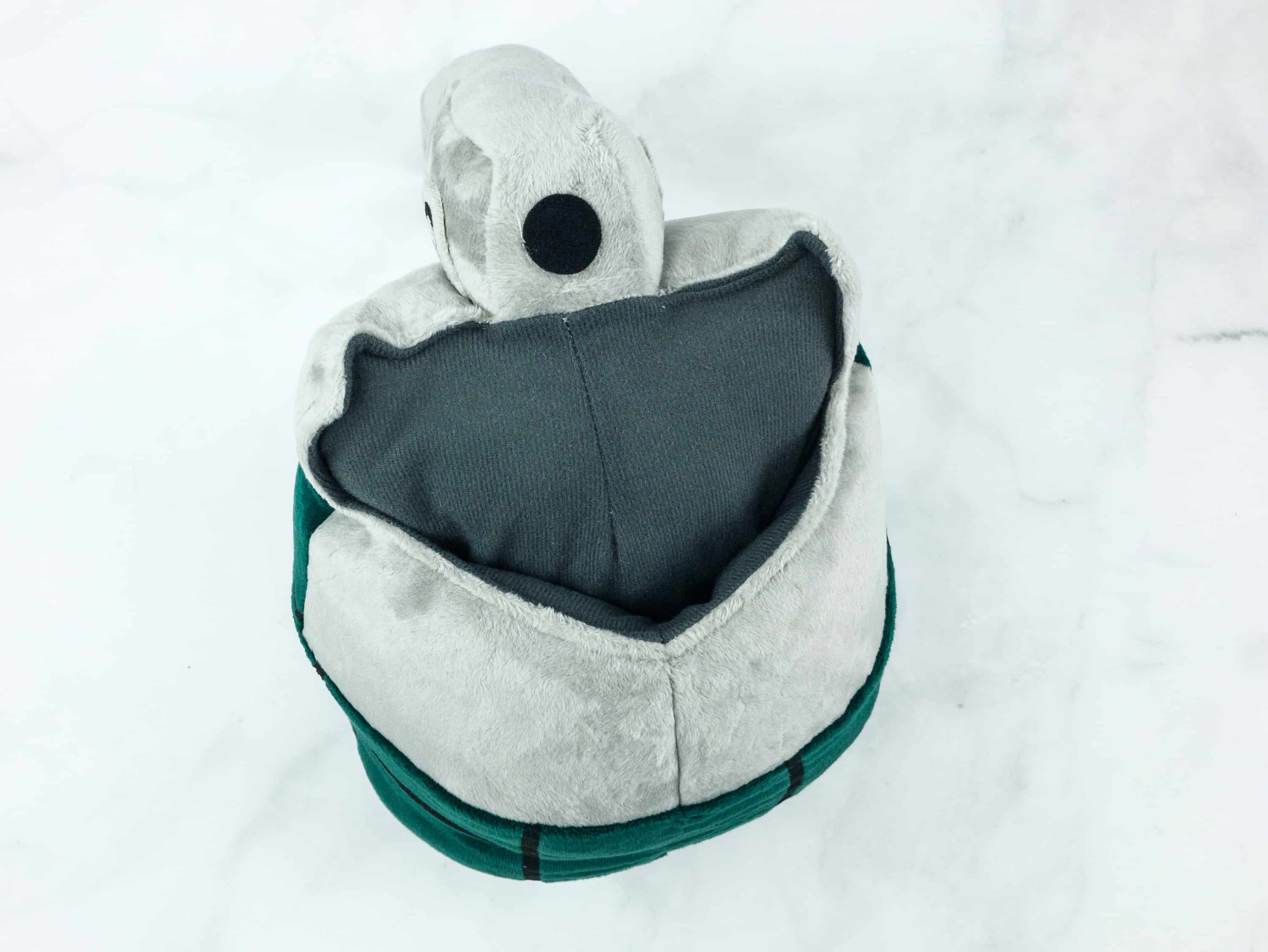 It's so fluffy and has a hole all the way through where you can put your arms, and keep them warm, or just pretend you're ready to deal some explosions!
It's so soft and comfy, I just want to stick my arm in it all the time.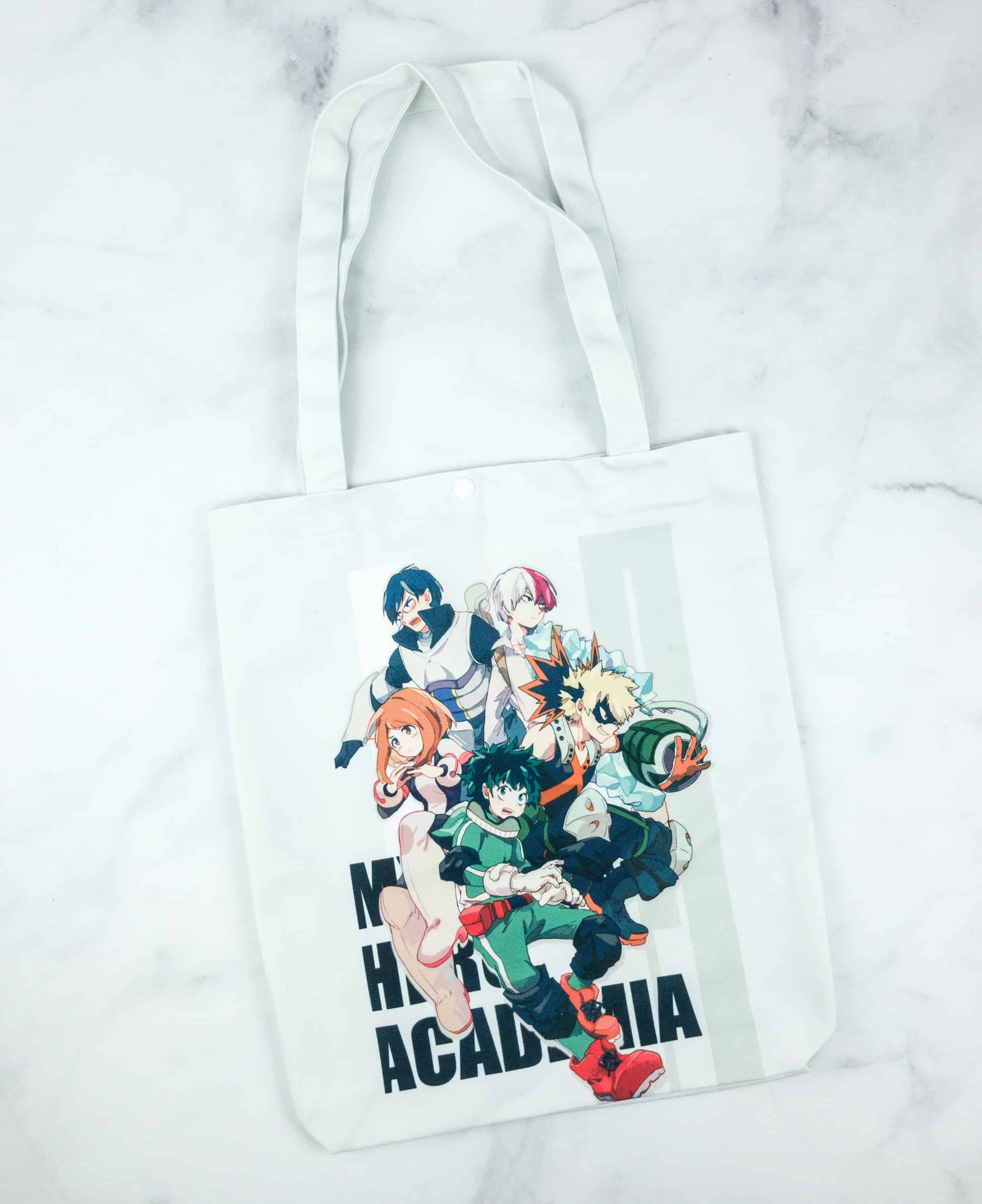 My Hero Academia Canvas Tote Bag ($12) This spacious canvas tote has Iida, Uraraka, Todoriki, Bakugou, and Midoriya gracing the front.
This is a good bag that I can place inside another bag, and just pull it out when needed!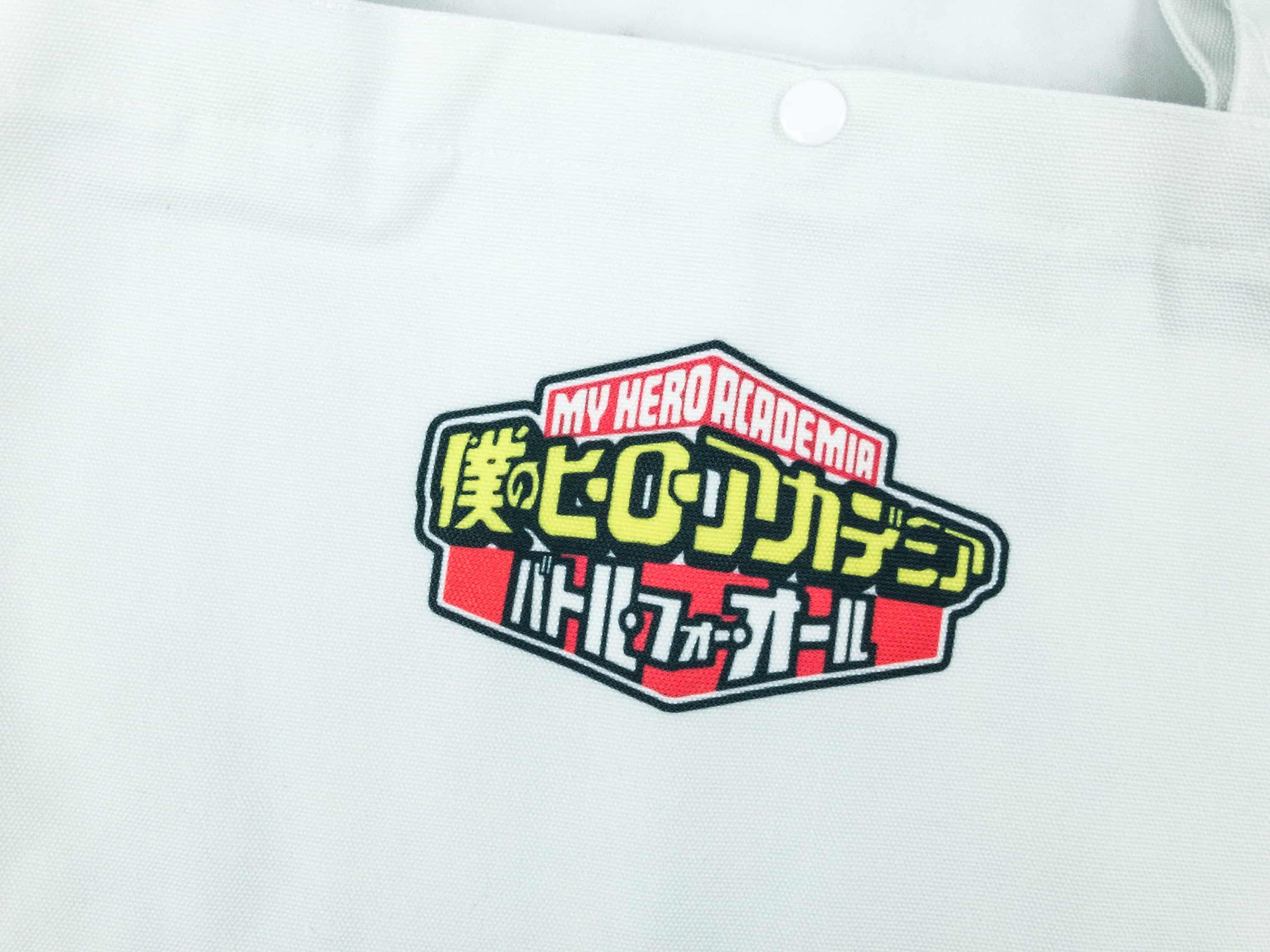 It also comes with a snap enclosure so I won't have any worries about putting some important stuff in it.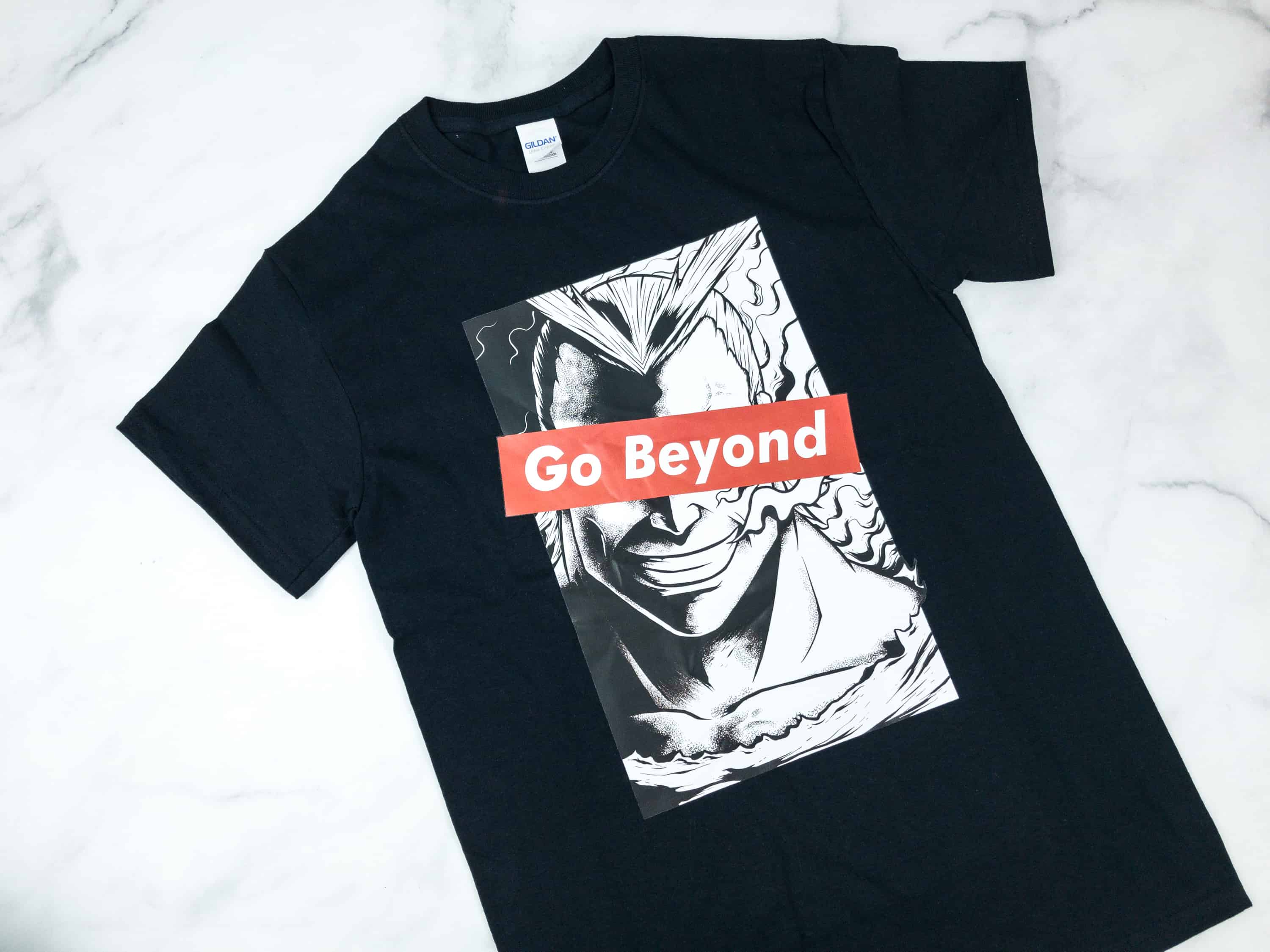 My Hero Academia All Might – "Go Beyond" Exclusive LE T-Shirt ($20) Another exclusive and limited edition item from this box is the All Might's "Go Beyond" shirt!
All Might, or Toshinori Yagi, is the tritagonist of the series. He is the former No. 1 hero who bore the title of the World's Symbol of Peace and teaches Foundational Hero Studies at U.A. High School.
Printed at the bottom right is the exclusivity of the shirt, it's the 6th out of the only 500 shirt releases!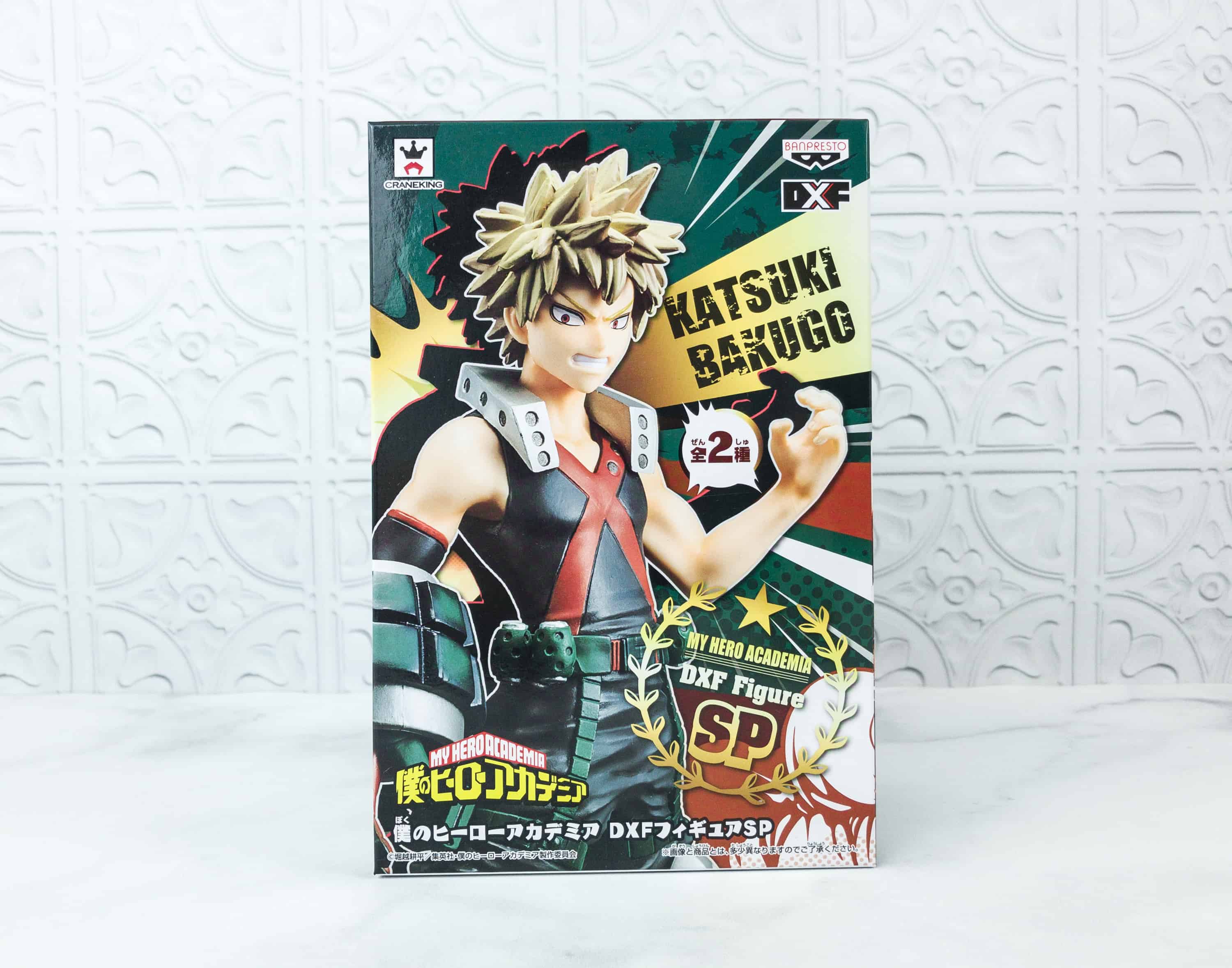 Banpresto DXF SP My Hero Academia Bakugou($30) For this month's Banpresto figure, subscribers can get either Midoriya or Bakugou. We got the latter!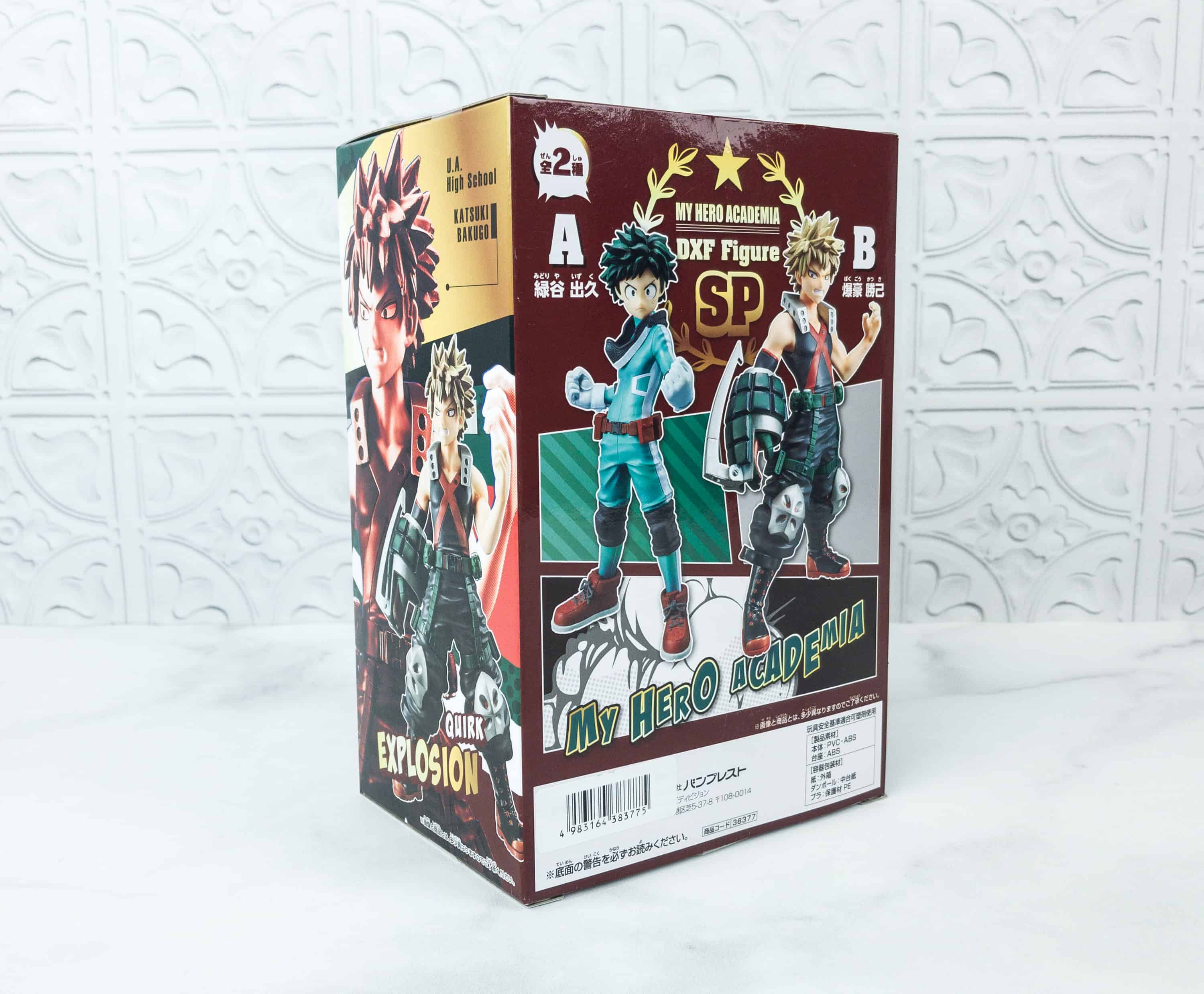 Katsuki Bakugo, or Kacchan to his childhood friends, is another student training to become a Pro Hero at U.A. and the deuteragonist of the series. His quirk is explosion!
It comes in 3 assemblable pieces: the base, the body, and his left arm which you can detach!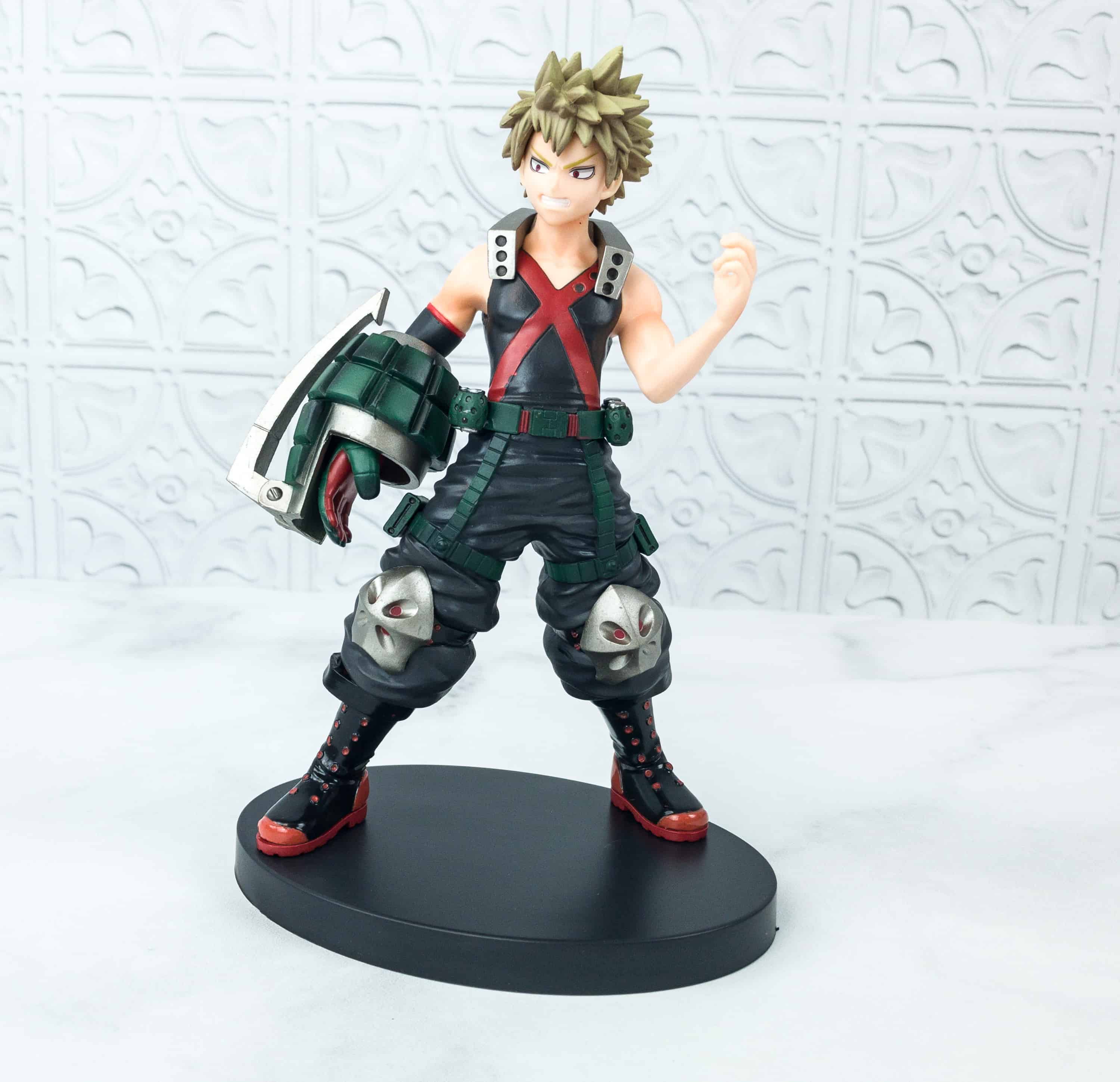 Detail-wise, it's really impressive, and the paint job is flawless! It really captured the character's arrogant nature and aggressiveness!
Look at how spikey his ash blond hair is! You can really see how they perfectly detailed it when you turn the figure on its back.
I love the inclusion of his Grenadier Bracers too!
He is an unpleasant character, yet one of the strongest and also, a natural born genius!
This My Hero Academia themed box rocks! I love the exclusivity of the items, and the quality is always superb. My favorite definitely is the Bakugou figure as it shows the strong personality of the character by making him well-detailed (just look at his facial expression, he sure means business!). The shirt is great too. All Might definitely deserves a space on my wardrobe, and I am gonna wear it with all pride! All in all, it's a great curation of MHA goodies as they truly satisfied our geekiness!
What do you think about Lootaku?