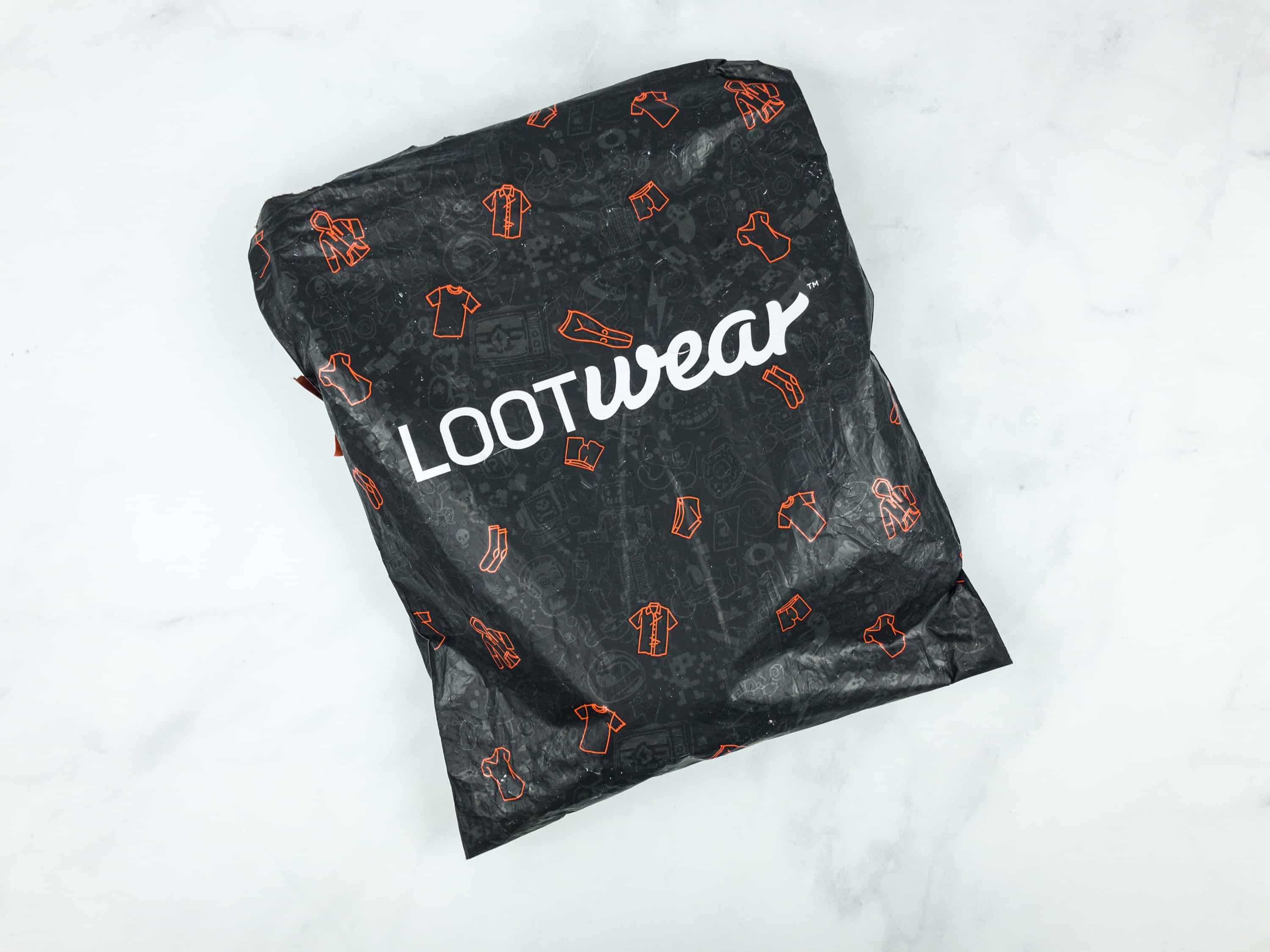 Loot Tees is one of the Loot Wear collections of monthly subscriptions from Loot Crate with exclusive geek and gamer premium wearable accessories with a monthly theme. Loot Tees is their t-shirt subscription. From size small to 3XL for Women and 5XL for Men for just $8.99 per month – shirts for adult geeks of all sizes. See our Loot Wear reviews for photos of the other subscriptions!
DEAL: Save 15% on Loot Wear subscriptions when you use this link and coupon code HELLOSUBSCRIPTION15. [Does not apply to Wizardry Wear] Get $3 off your first month with coupon code SAVE3. [Not valid on Undies]
Really excited for my tee this month!
The theme for the September 2018 Loot Tees was Invaders!
This accordion pamphlet describes all the Wearables available this month.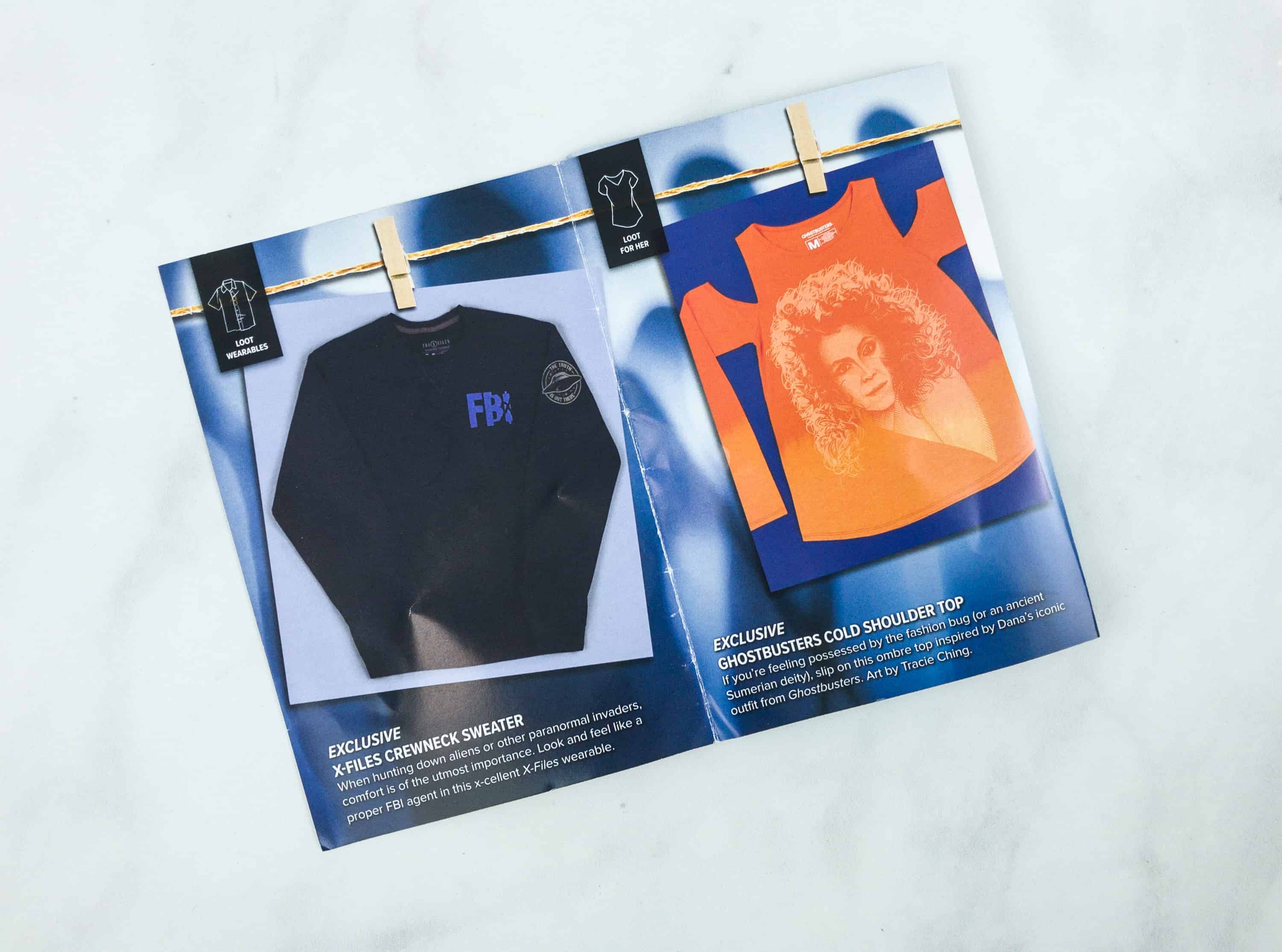 It's usually superfluous, as the franchise references on the clothing are spot-on and highly recognizable.
They also send out pairs of cool socks and even undies too, and what's more exciting about this crate is that most items are Loot Wear exclusives!
Loot Tees: LOOT CRATE ORIGINAL Venom Tee. This month's tee features Venom, a Marvel fictional character often associated with Spider-Man. For those who are not familiar, his first appearance was in May 1984, on the 252nd issue of The Amazing Spider-Man.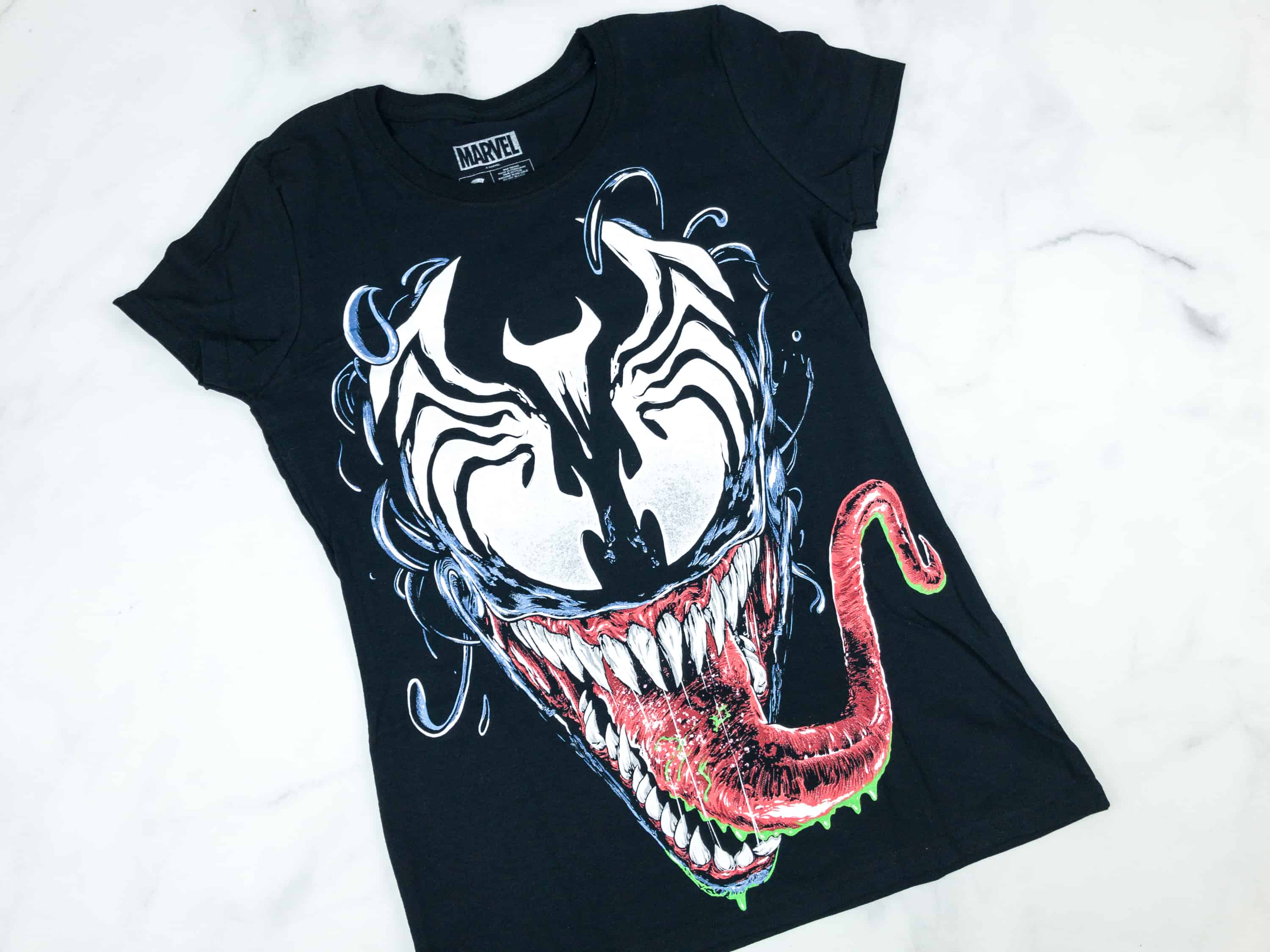 It's a soft black shirt that features a huge face of Venom at the center.
Venom's face is so detailed.  Look at those sharp huge teeth, long venomous tongue, and enraging eyes.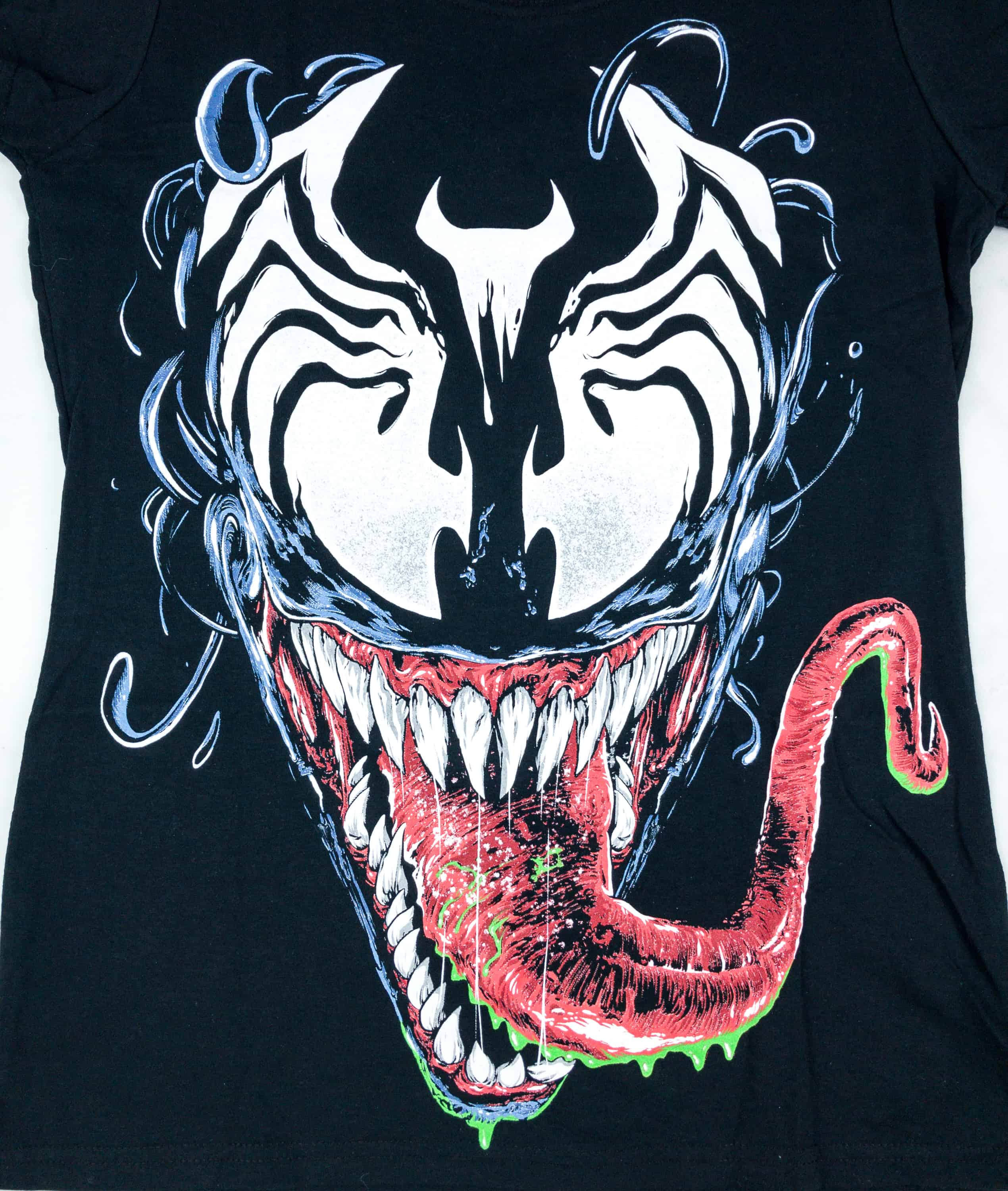 The shirt's design is way too awesome. I think it's perfect to wear for Halloween too!
I'm so happy when I finally got my Venom shirt from Loot Tees! Yes, I love Spidey but I also love Venom, his character, and his superhuman abilities. The fact that this shirt came first before the Venom movie got me excited. The timing was just right on this tee!!!
What do you think about this month's tee?