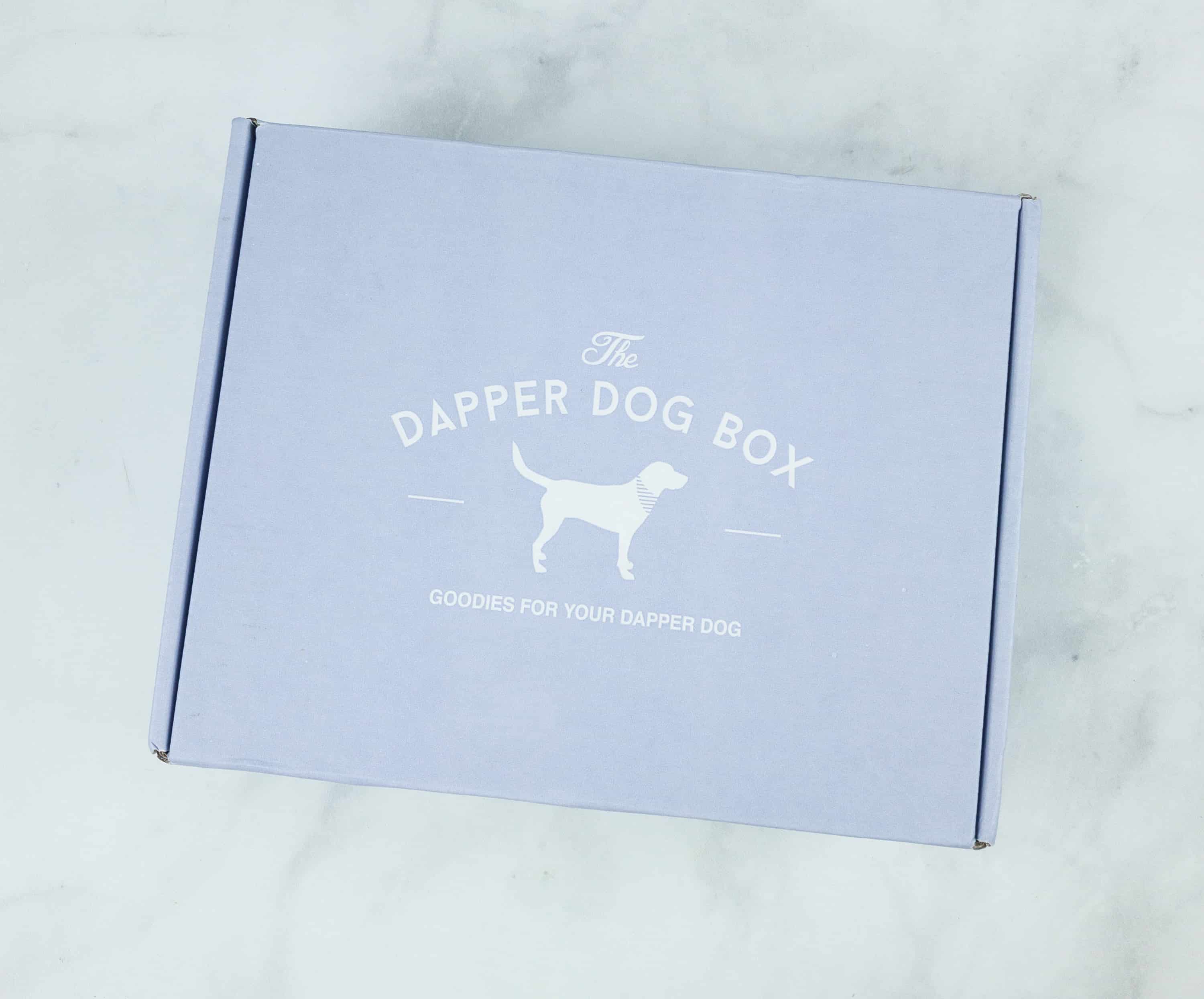 The Dapper Dog Box is a monthly box for your best friend in the world – your dog! They source organic and natural items from passionate small companies that love dogs, hand-picking each item for your dog based on a personalized survey. The survey lets you customize your box for gender, five different dog sizes, and also any allergies. The regular sized box has 4-6 items with an average $50 value.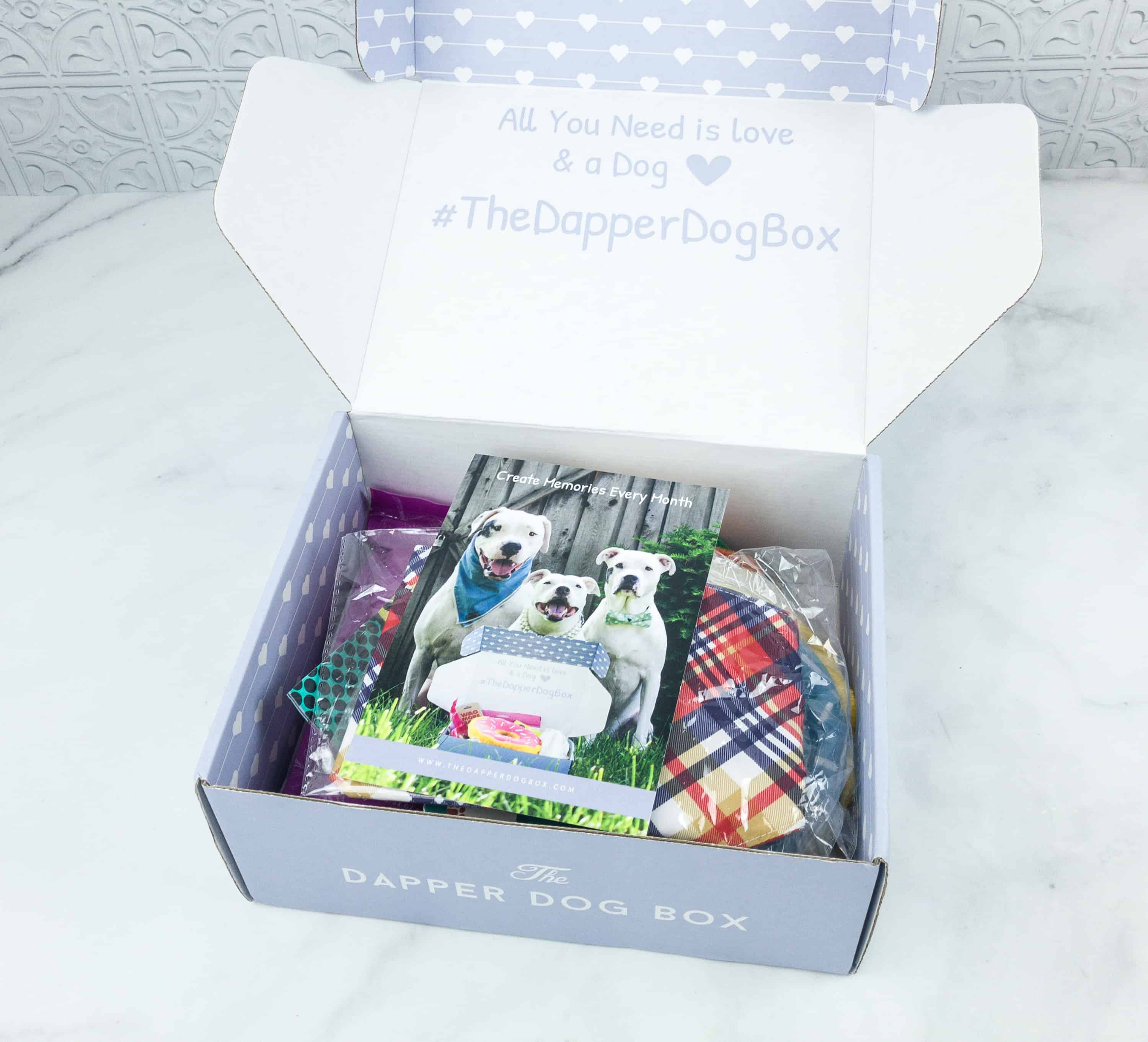 DEAL: Save 10% off your first shipment! Use coupon code HELLOSUBSCRIPTION.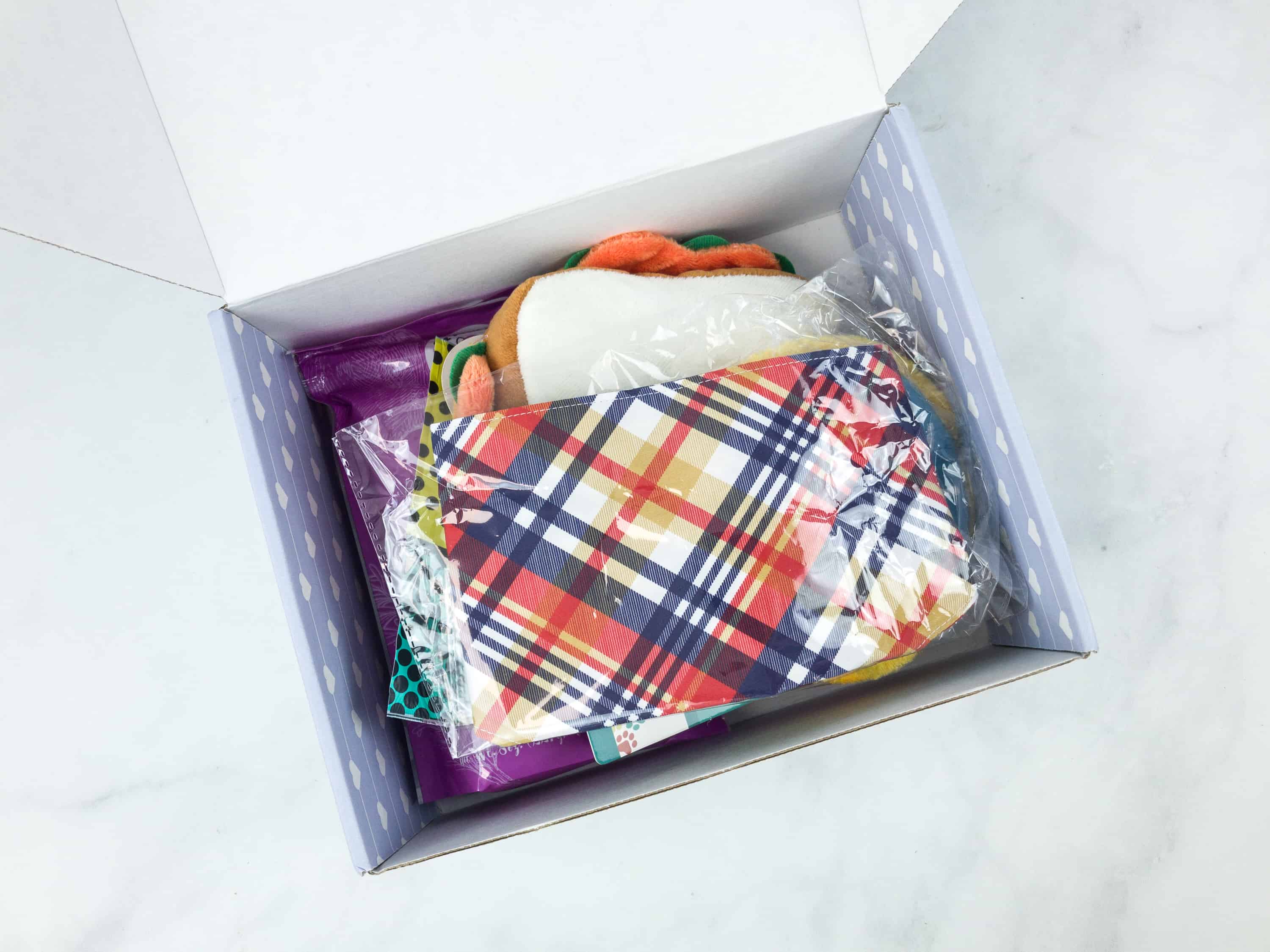 All the items are packed neatly inside the box. No fillers or extra packaging!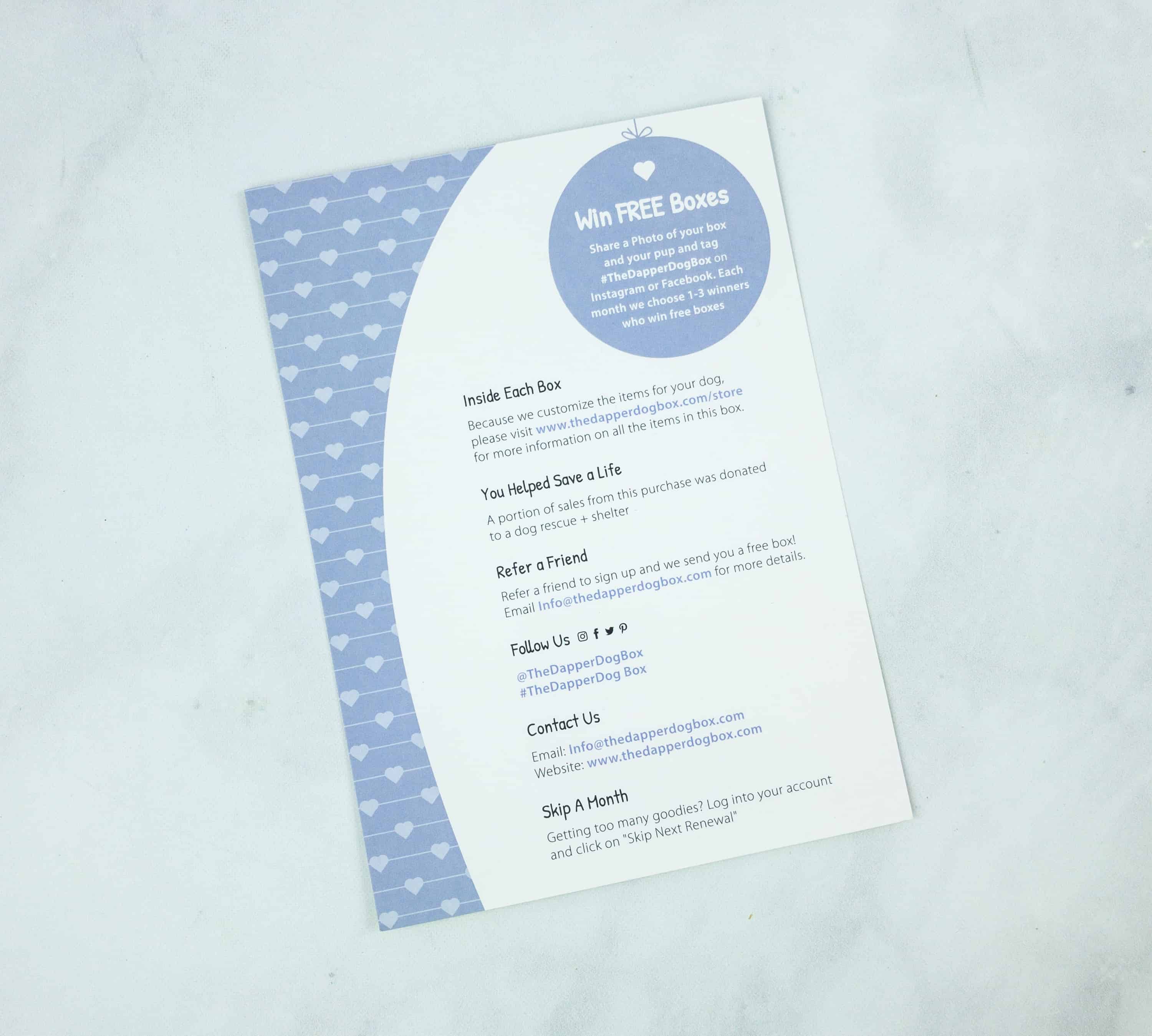 You can also join Dapper Dog's monthly contest to win a free box!
This month's theme is Back To School.
The information card contains the items and prices – plus a discount on future orders, plus the potential variations!
Here are all the items in the September box!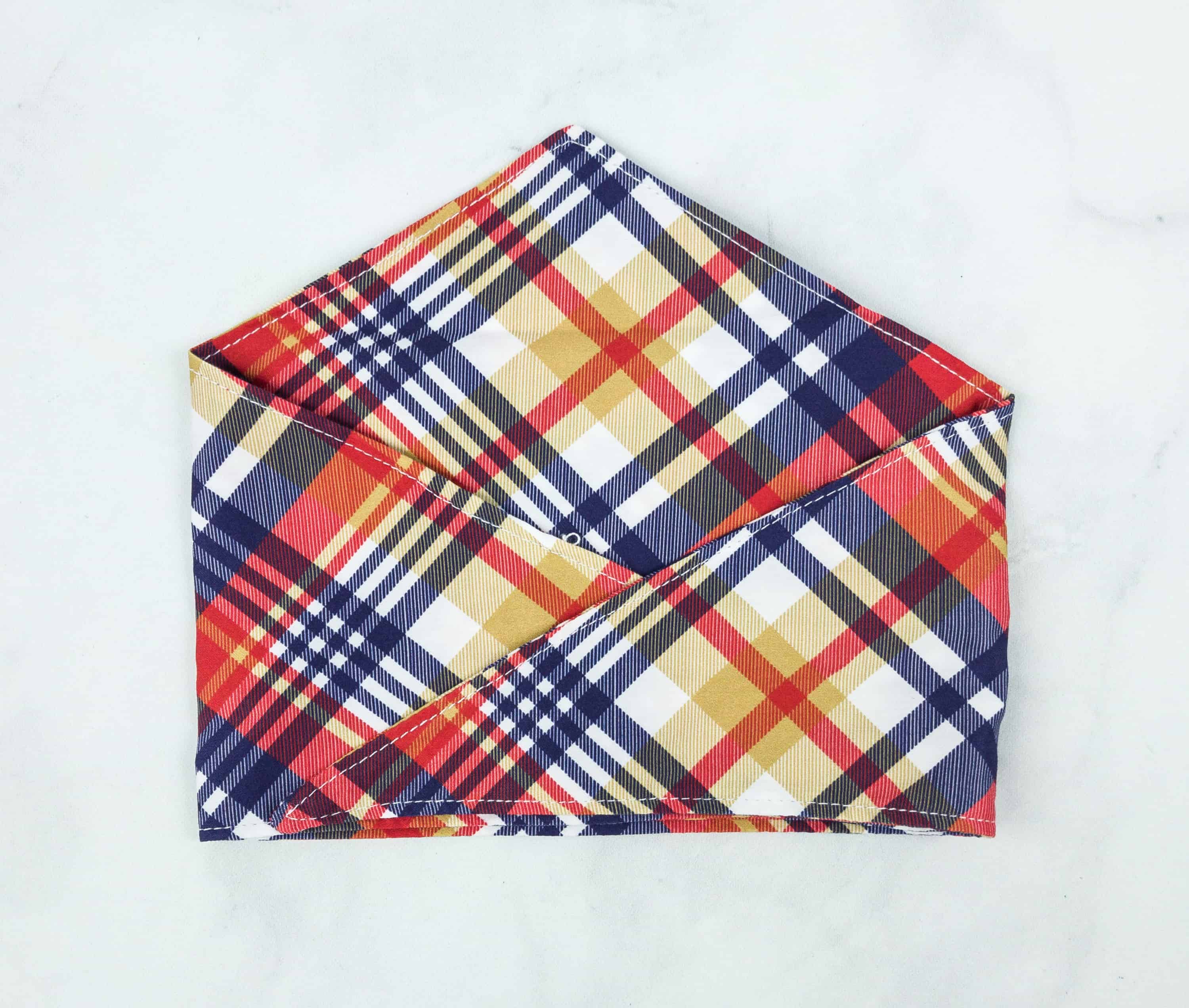 Fall Plaid Bandana ($12) If there's a school for dogs, my pup will definitely set the bar high on school fashion with this bandana!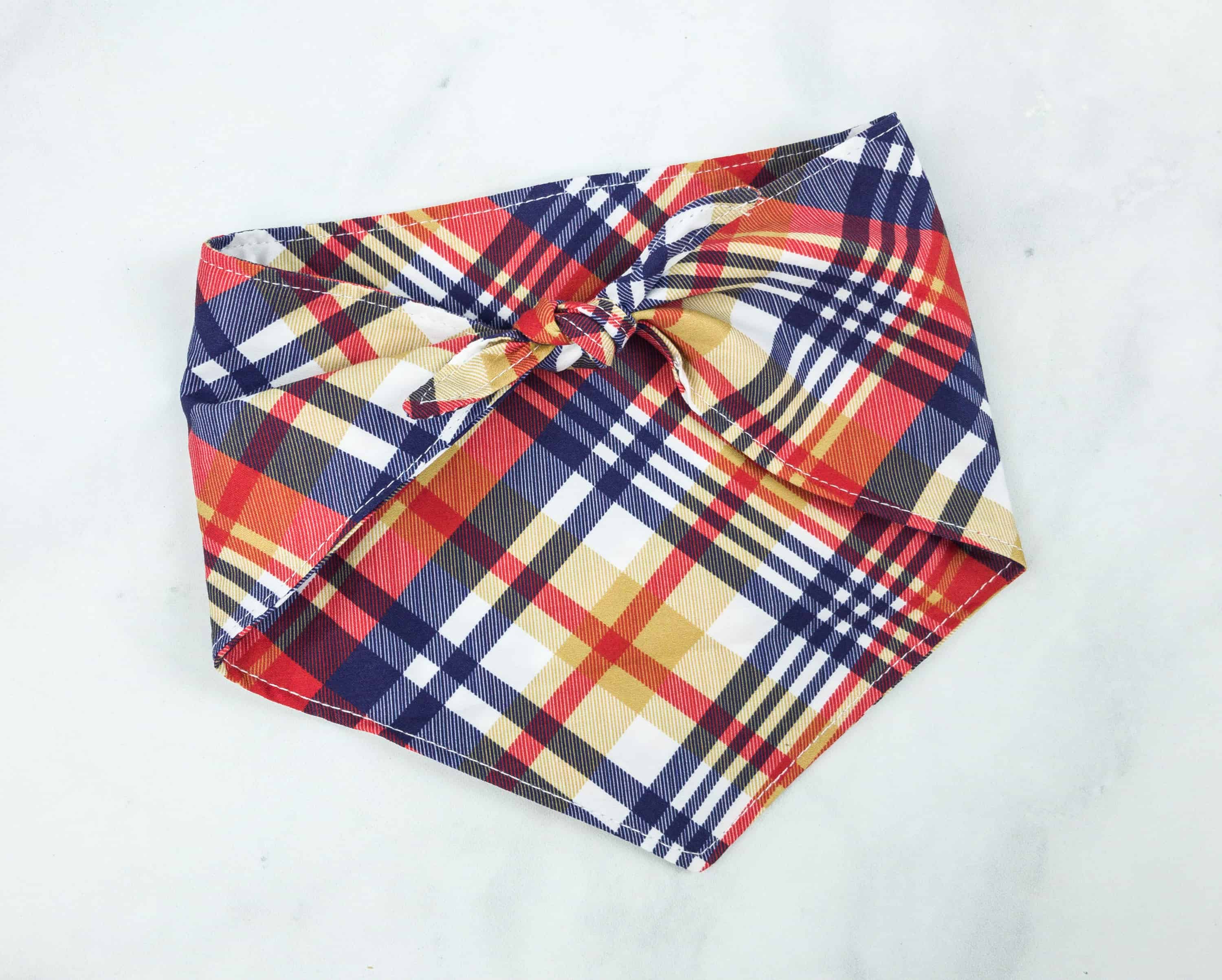 The colorful bandana is really easy to tie, it can be easily adjusted too for our pup's comfort.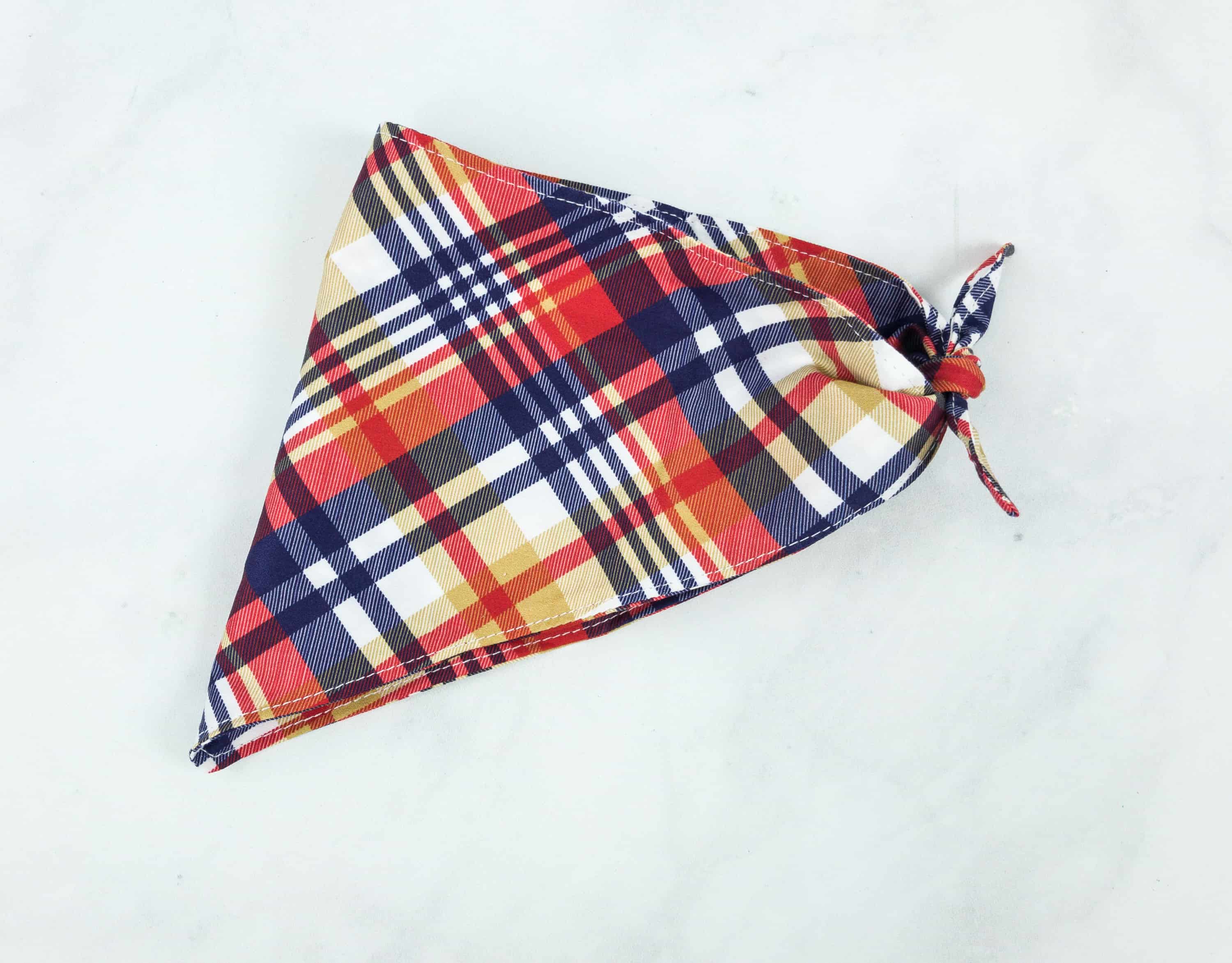 The plaid design is indeed perfect for fall!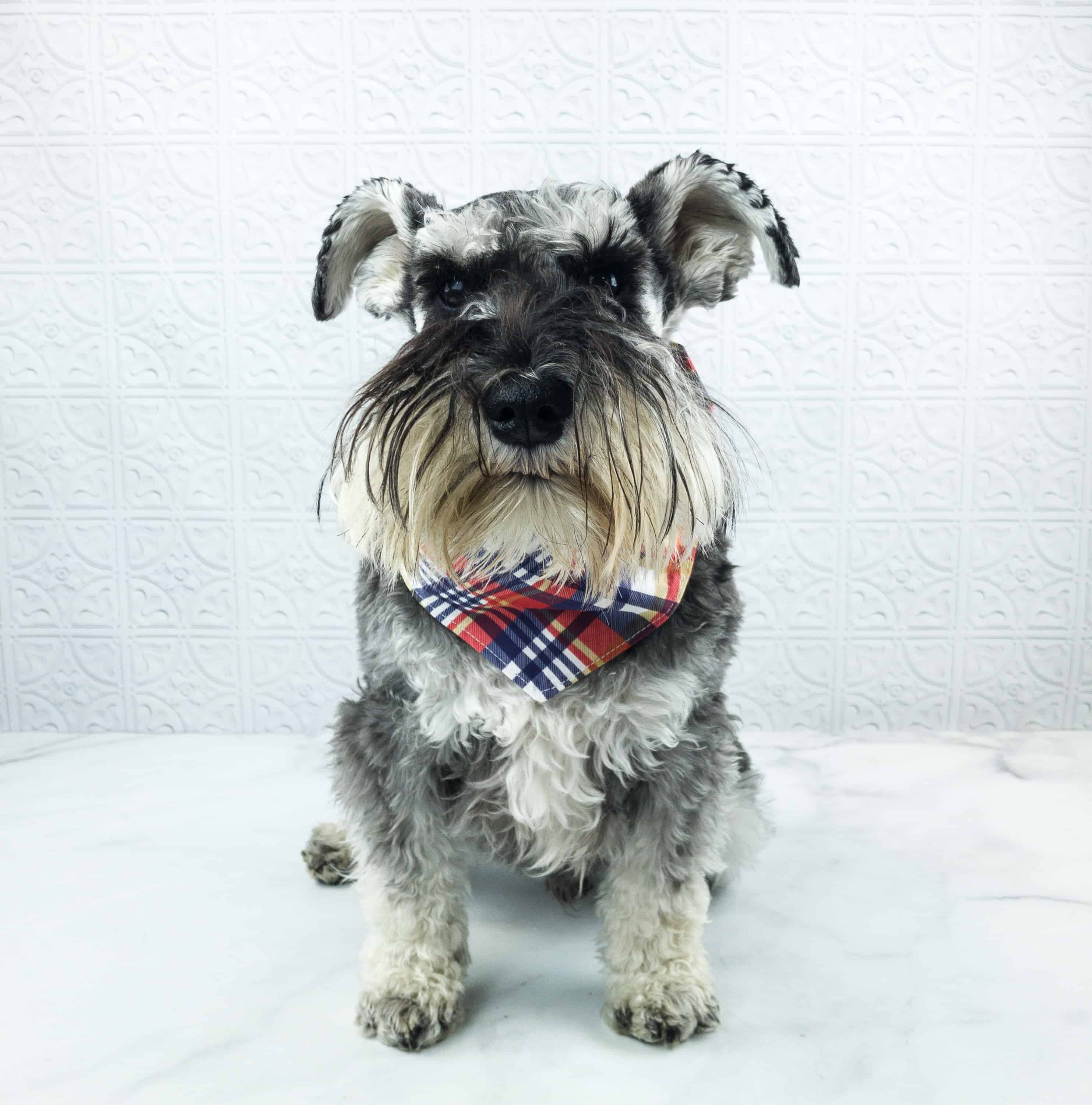 And here's our dashing Dean rocking the bandana!
He looks ready to attend school, right?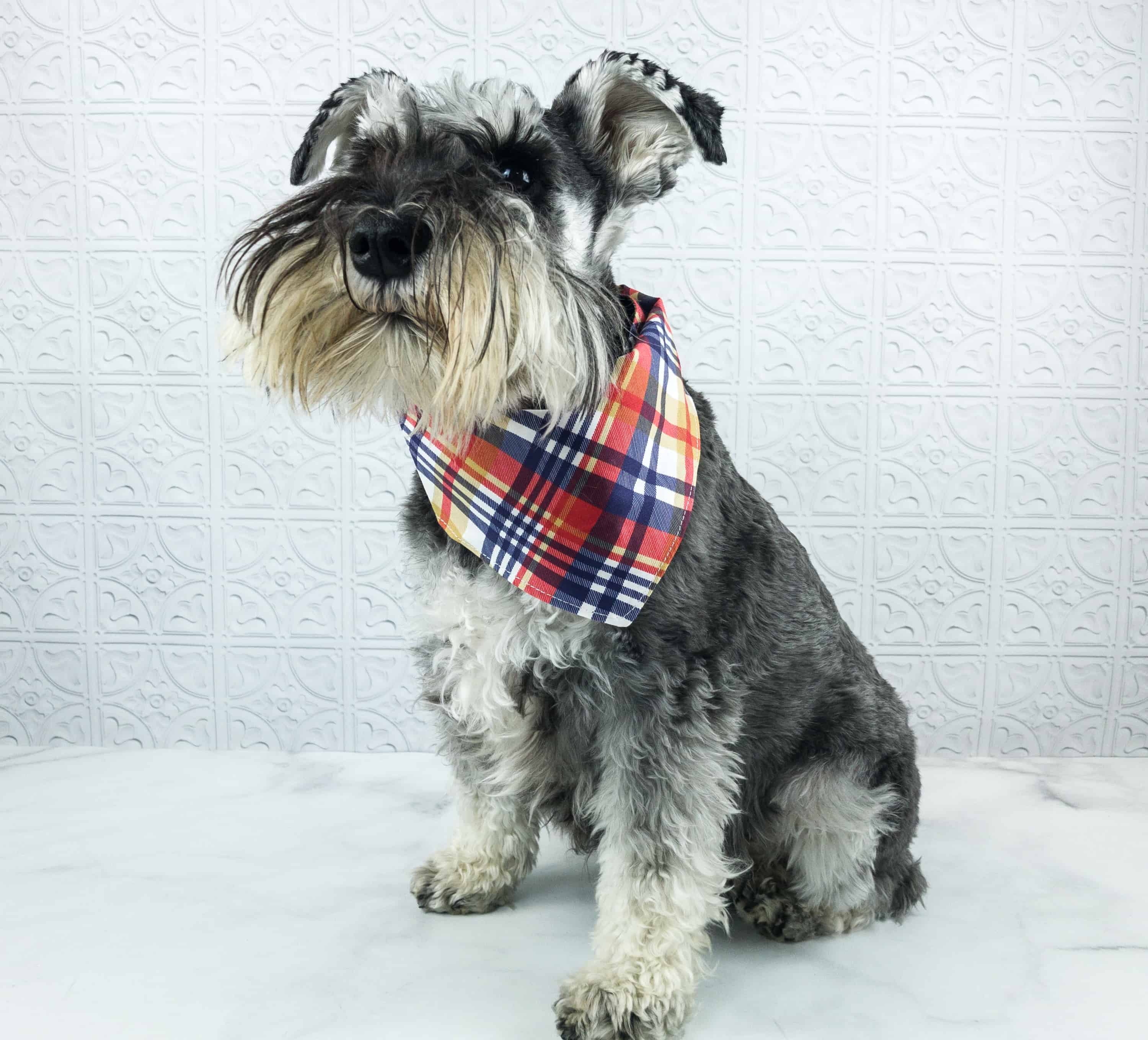 I bet this will also include him on the honor roll… When it comes to style!
Petlou Sandwich Toy ($8.17; $10 on the card) It's a sandwich shaped toy that looks just like the real thing!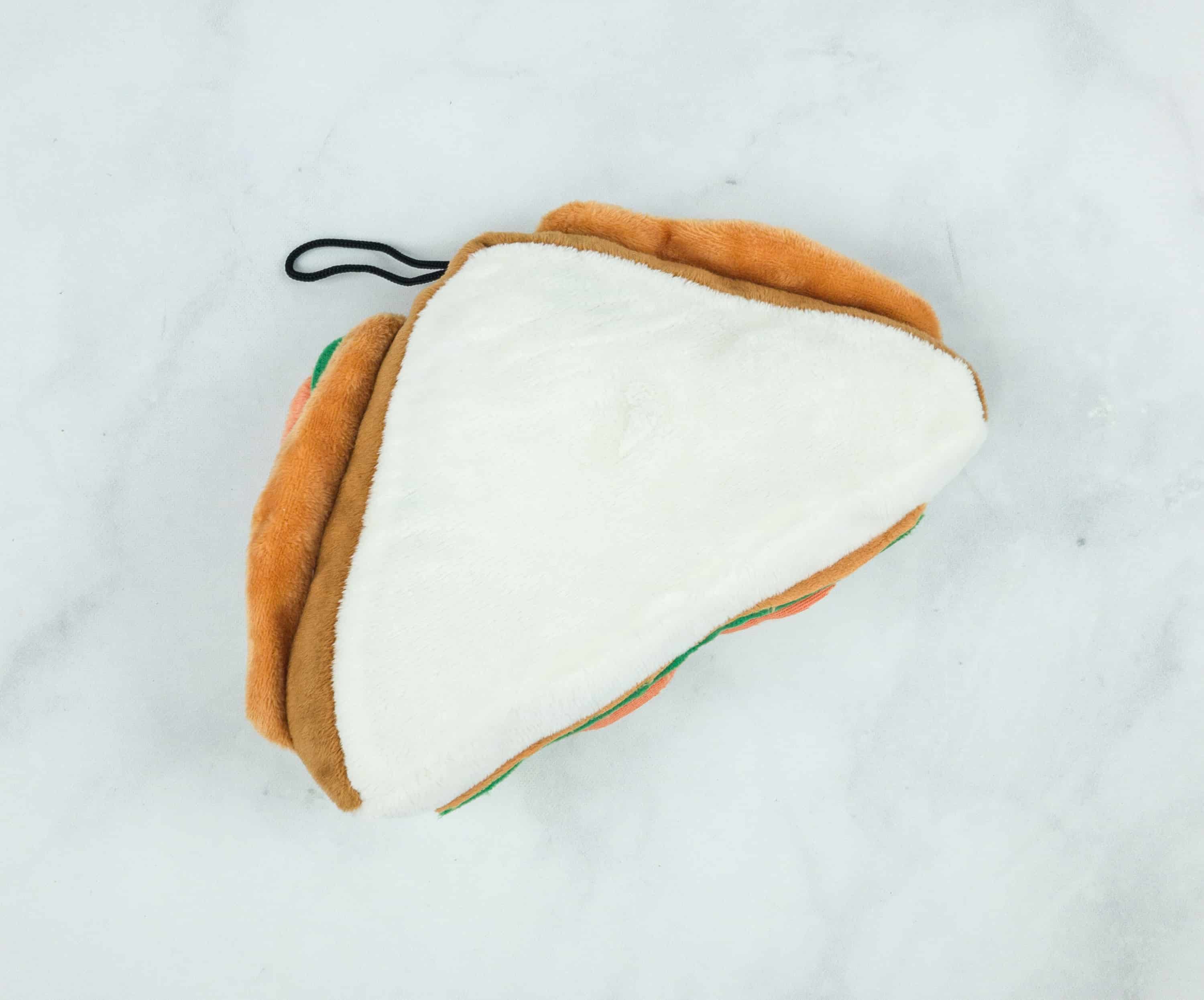 It's made to withstand even the strongest bites. The toy consists of 2 layers of durable fabric, and it squeaks for added fun!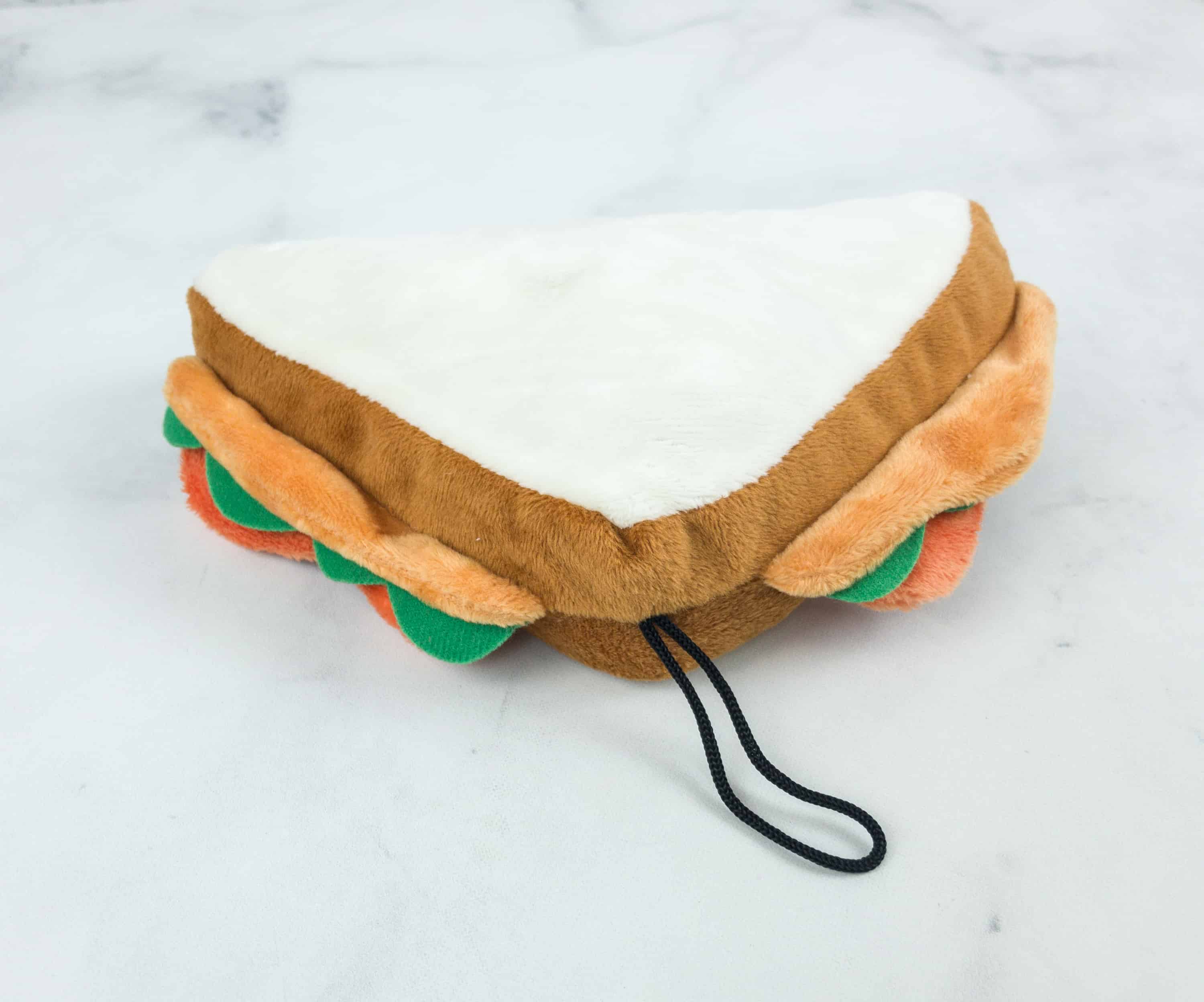 The design looks really yummy!
Zippy Paws Donut Dog Plush ($6.55) It's another food inspired dog toy, a blue donut plushie!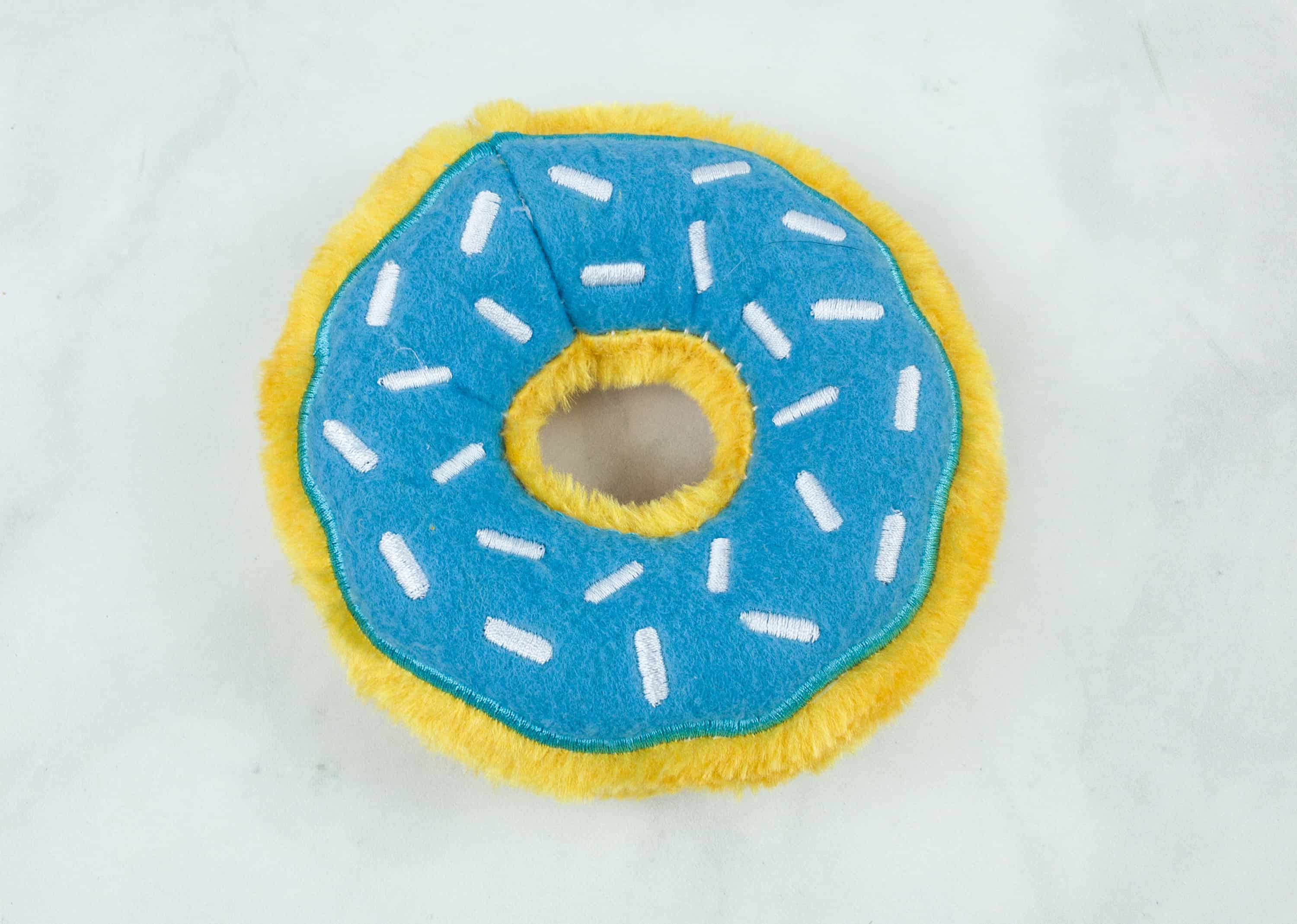 It squeaks as well! It's funny that there are alternating squeaky sounds from the sandwich and the donut while the pups were playing!
It's soft without any stuffing, so if ever the pups destroyed this thing, there's no mess… Unless they'll be able to shred the donut itself!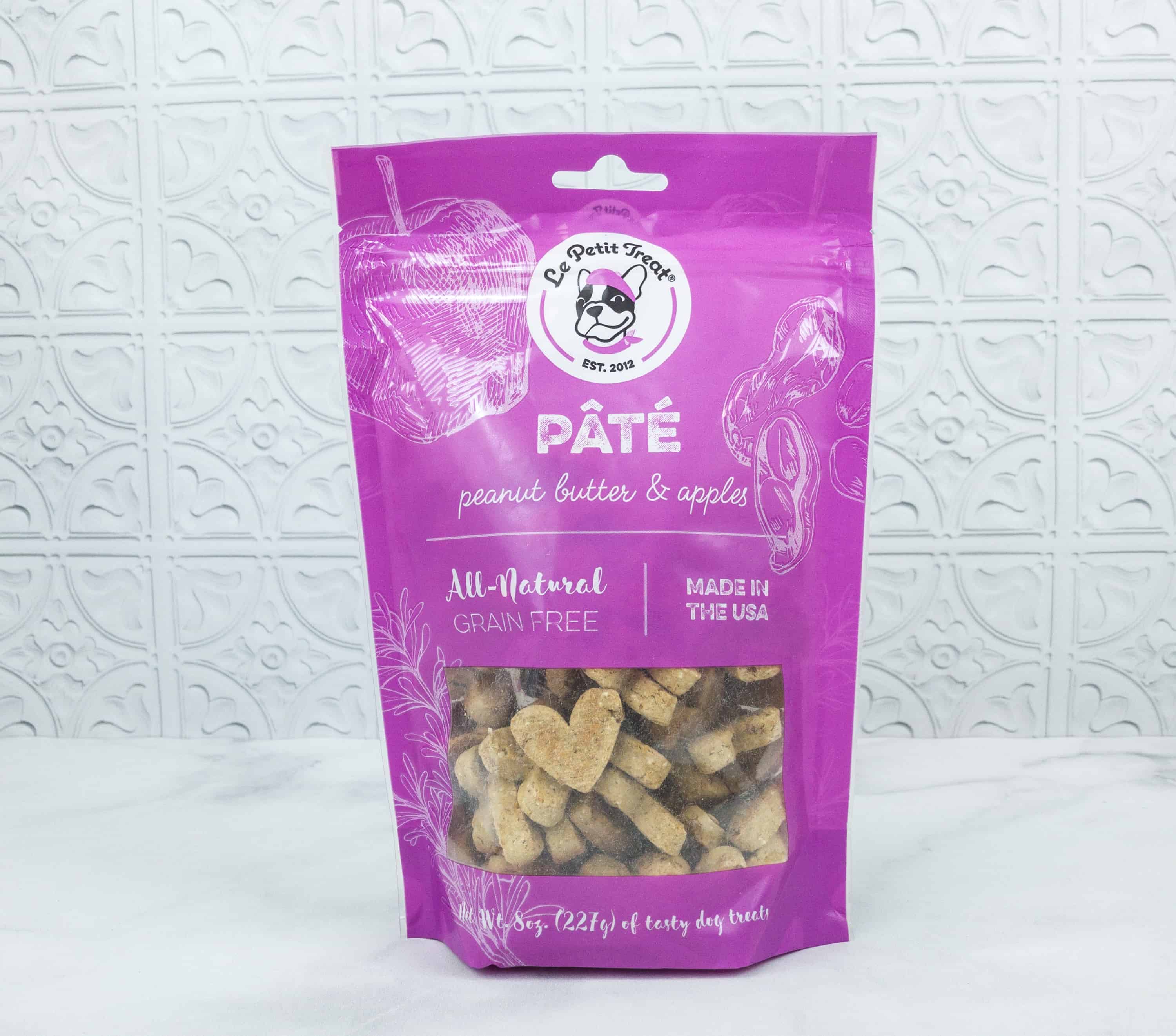 Le Petit Treat Pâté Peanut Butter & Apples ($11.99) Peanut butter and apples (ofc, without the core!) are dog's real favorites and it's nice that Le Petit made their snacks to honor these faves!
The shape of the delicious treats also shows that they're made with love!
Le Petit combined the classic French recipe with healthy and locally-sourced ingredients.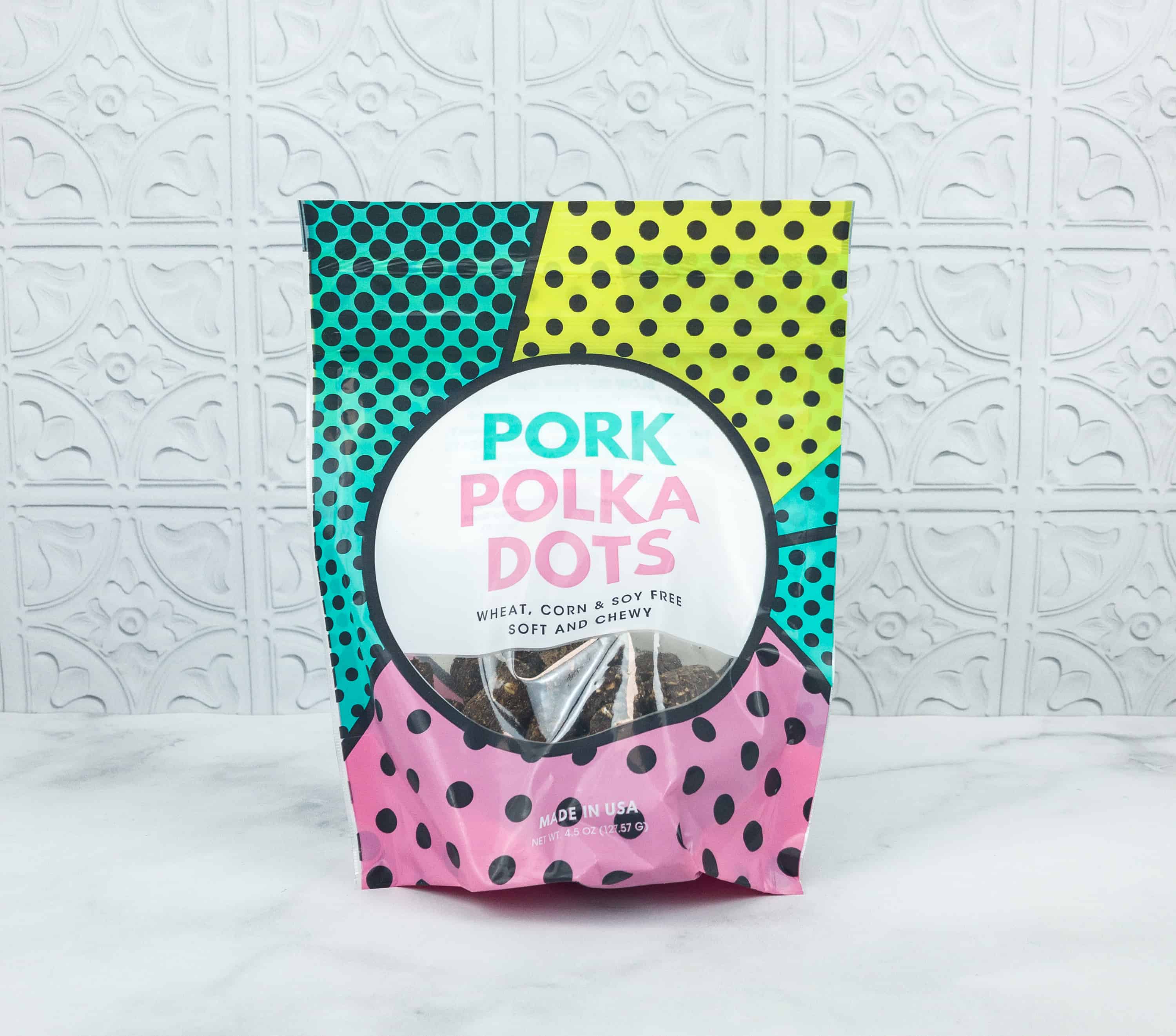 Pork Polka Dots Soft & Chew ($8.99) Another treat that the pups are excited about is this chewy Pork Polka Dots!
They may come in bite-sized pieces that are perfect for small pups, but the taste is big enough for them to enjoy!
They're made in the US. The snack is also wheat, corn, and soy free!
Look at Dean being so dapper!
The Dapper Dog always sends a great combination of toys and treats, plus a cute bandana! I love how durable the toys are and it makes me happy seeing my pups have fun with them all day long. Both treats are fresh, healthy, and delicious, so I don't feel guilty when I let my dogs indulge. Overall, we love this box as it always exceeds our expectations when it comes to pet-loving items and treats and my dog looks especially Dapper!!!
Did you love this month's box as much as we did?