Kloverbox is a unique natural and cruelty-free beauty and lifestyle subscription box delivering the purest in beauty, nutrition, health, and home essentials. Kloverbox often sends items that are unique and from smaller brands. It is $25 a month and is available in 1-, 3-, or 6-month terms, with discounts for the longer terms. The 1- and 3-month subs automatically renew until canceled.
We have very high standards when curating our boxes. We believe what you put on, in and around your body matters. All the products featured in Kloverbox are handpicked by our health conscious curators. We go through all the ingredients of every product featured so, you can rest assured the products you are receiving are high quality, cruelty-free, natural or organic and vegan.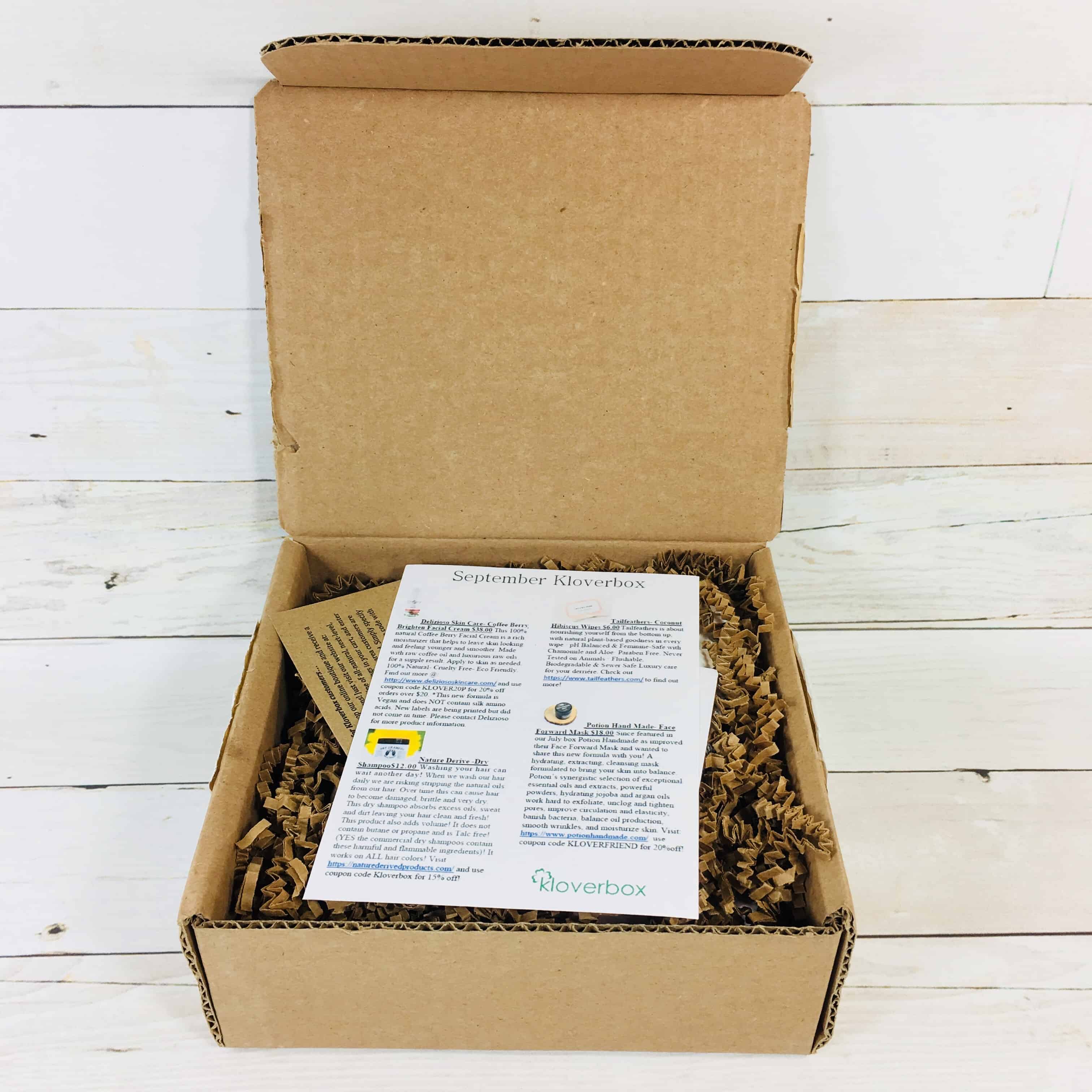 DEAL: Save 10% on your whole subscription with coupon code HS10!
Kloverbox is having a Fall sale! Get 25% off any new subscription with coupon code FALLSALE. Valid until 9/29.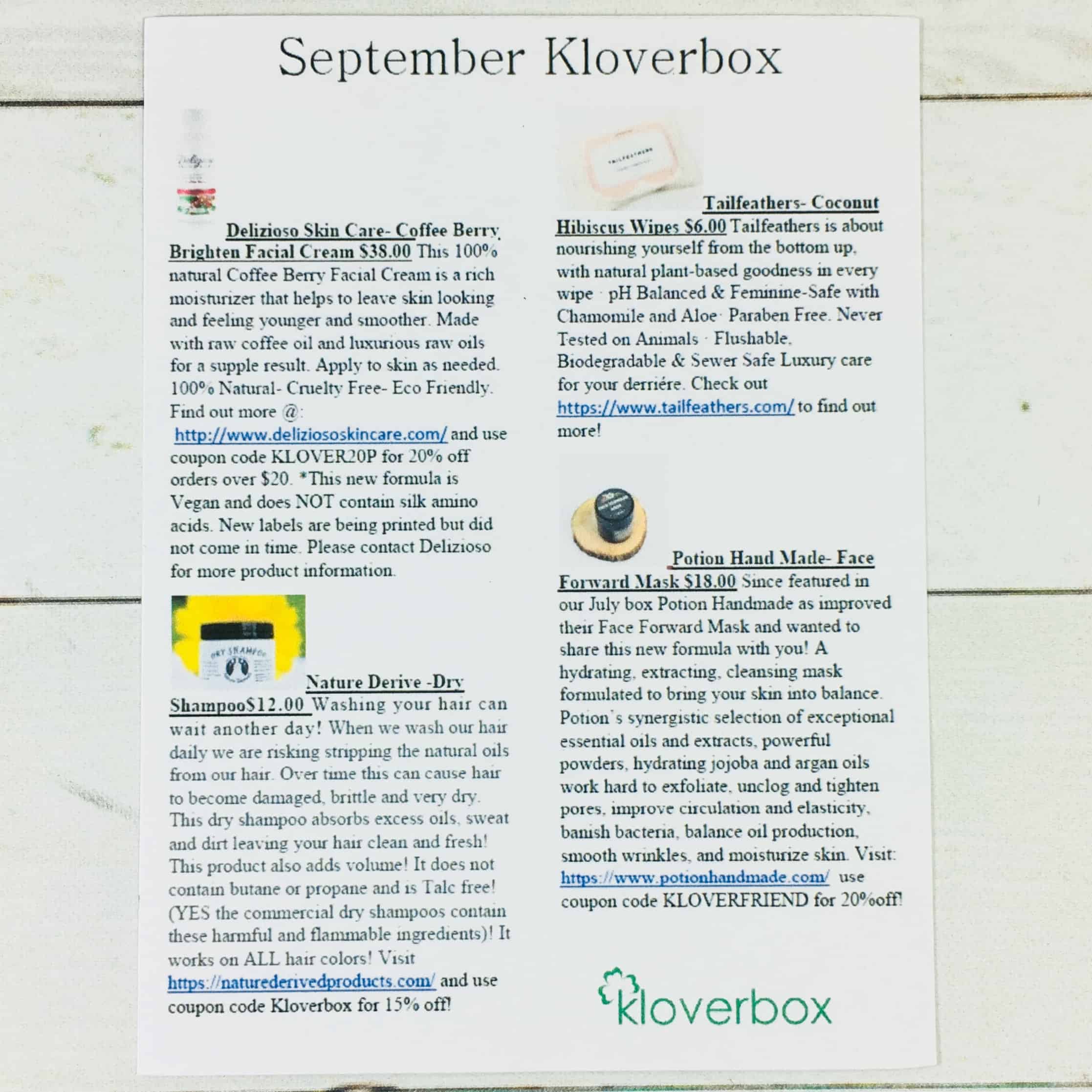 The information card contained a list of all the items in the box along with coupon codes for some of the items. If you fall in love with a product or want to discover a new item from a particular brand, you can save some money!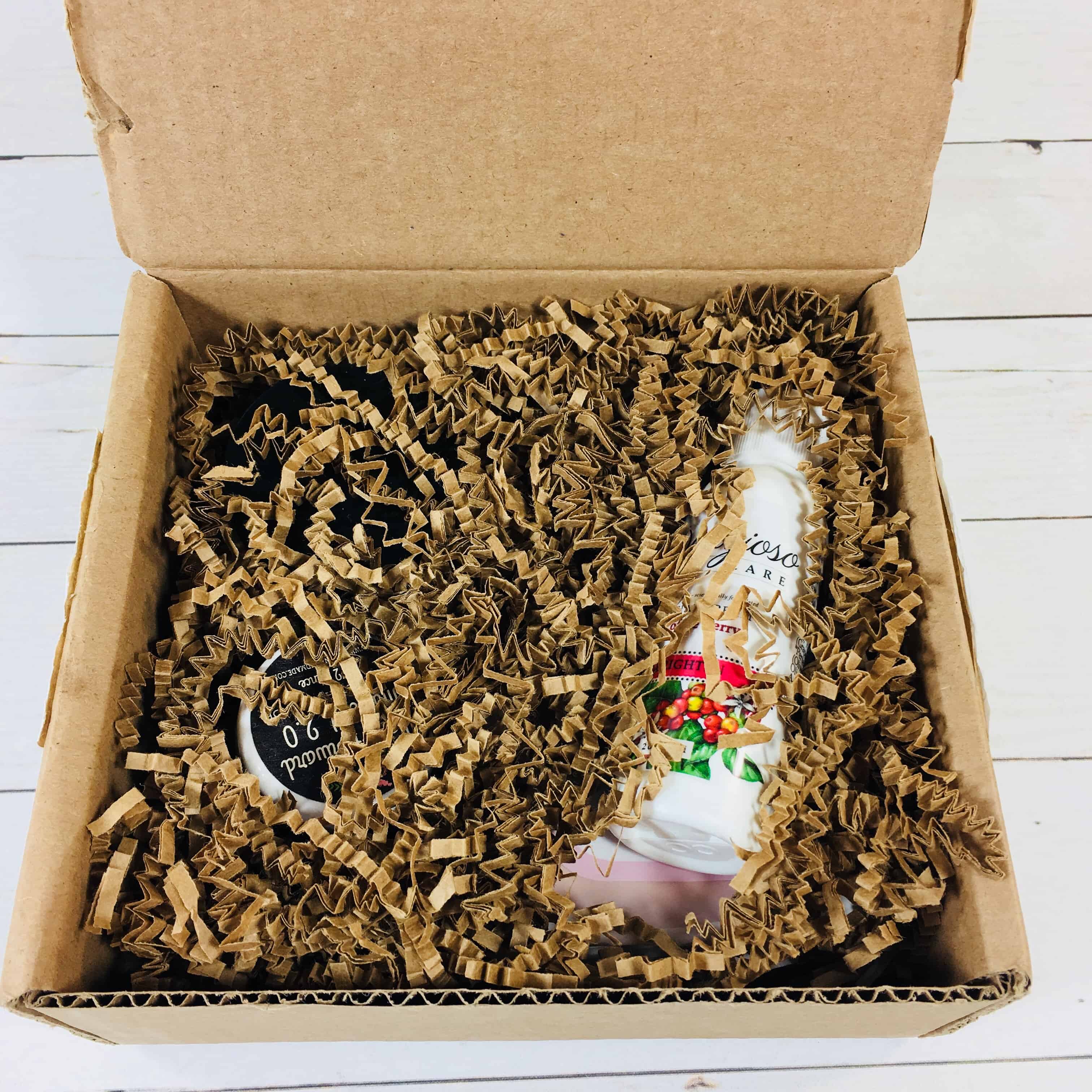 First look! My items were kept safe on a bed of paper squiggles.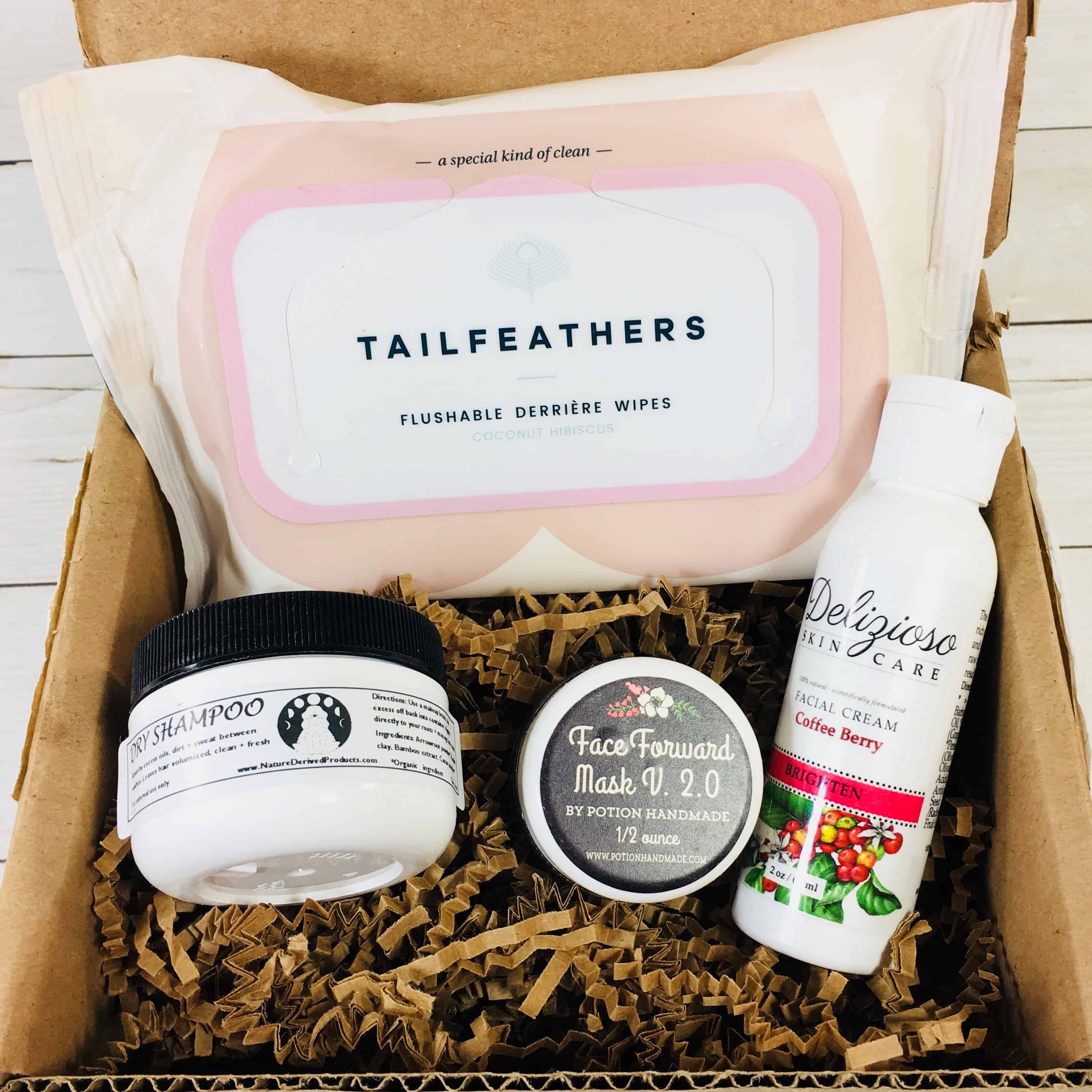 Everything in my box!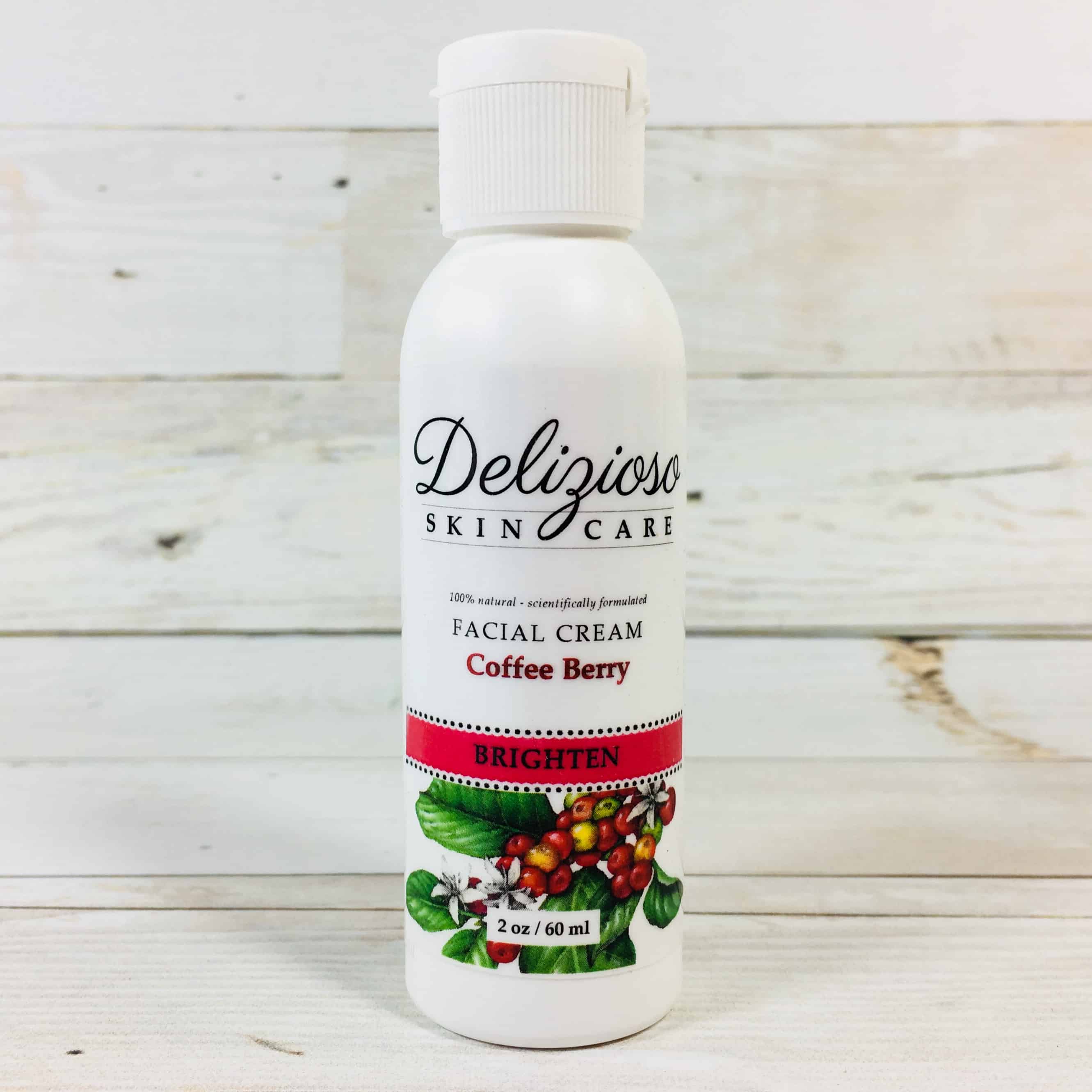 Delizioso Skin Care Coffee Berry Brighten Facial Cream ($38) A facial oil was recently featured from this brand and I was very impressed with it but I couldn't find this product on the Delizioso website so the value is from the card.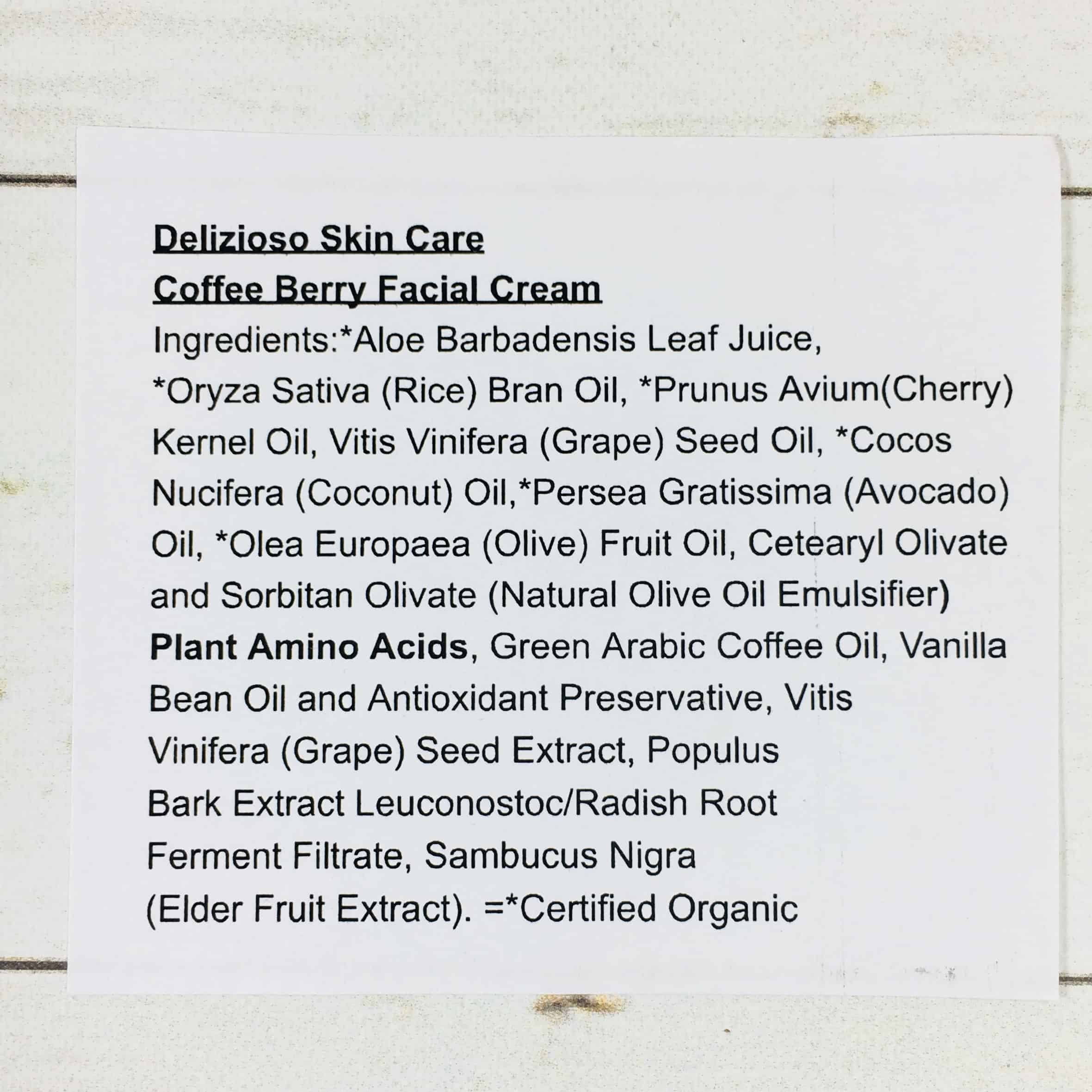 The ingredients were listed on the bottle but there was a handout that is easier to read. I had a bit of a hard time getting it out of the container but once I did I enjoyed the feel of it on my face since it wasn't greasy. It smelled amazing too, like vanilla and chocolate frosting, but in a subdued way.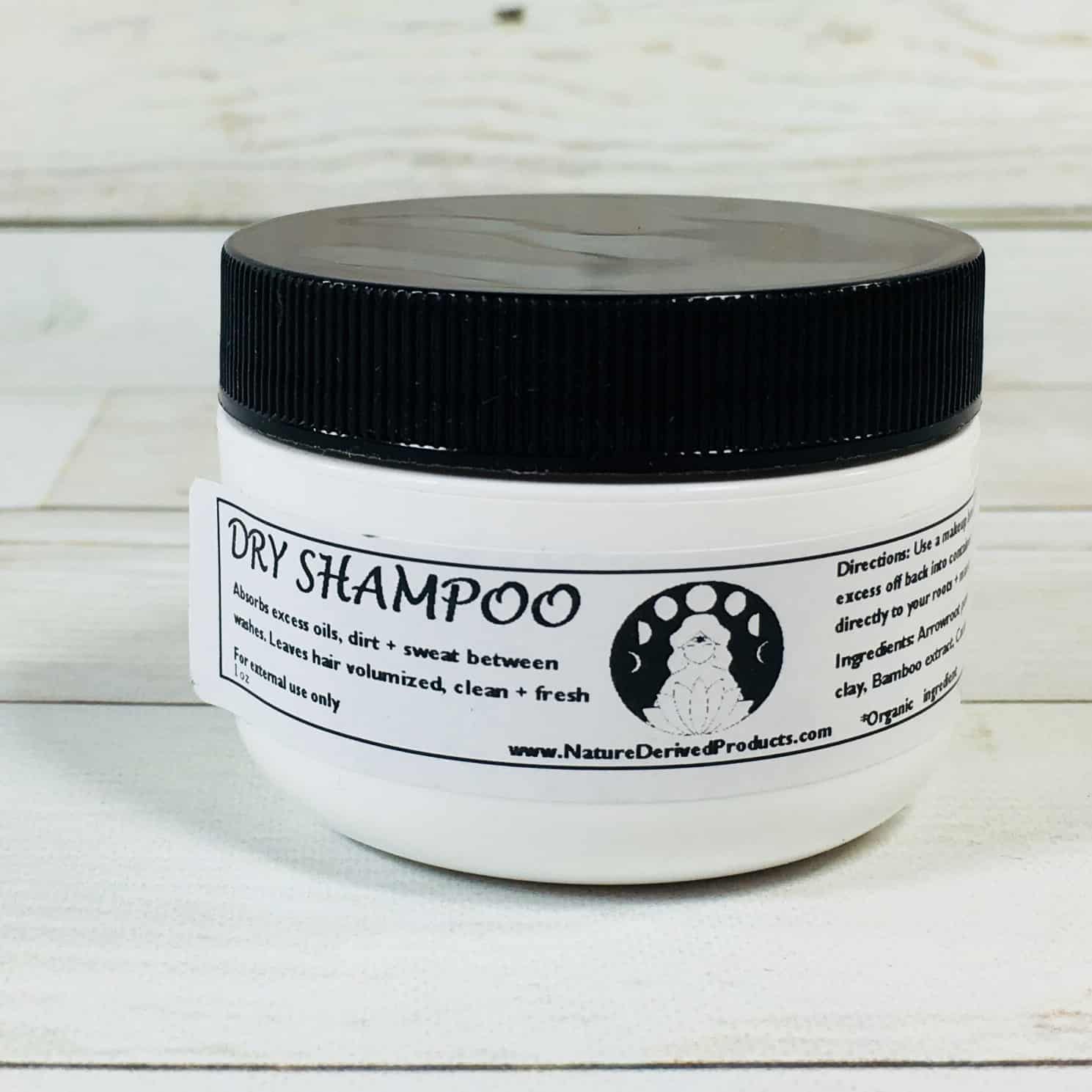 Nature Derive Dry Shampoo ($12) I understand that some people like to use dry shampoo (my older daughter loves them!) but I am not one of them. I did give this a try (just before taking a shower) so I could review it effectively.
I do like that it has a short list of ingredients, only four items, and all of them are natural.
I took a makeup brush and dipped it in the powder, and tapped the excess back into the lid. I powdered my roots and then rubbed it. It felt gritty but I am pleased to report that it didn't leave me looking like I had grey hair. I am still not a convert but I am happy that when I pass this to my daughter I won't have to worry about her inhaling propellants.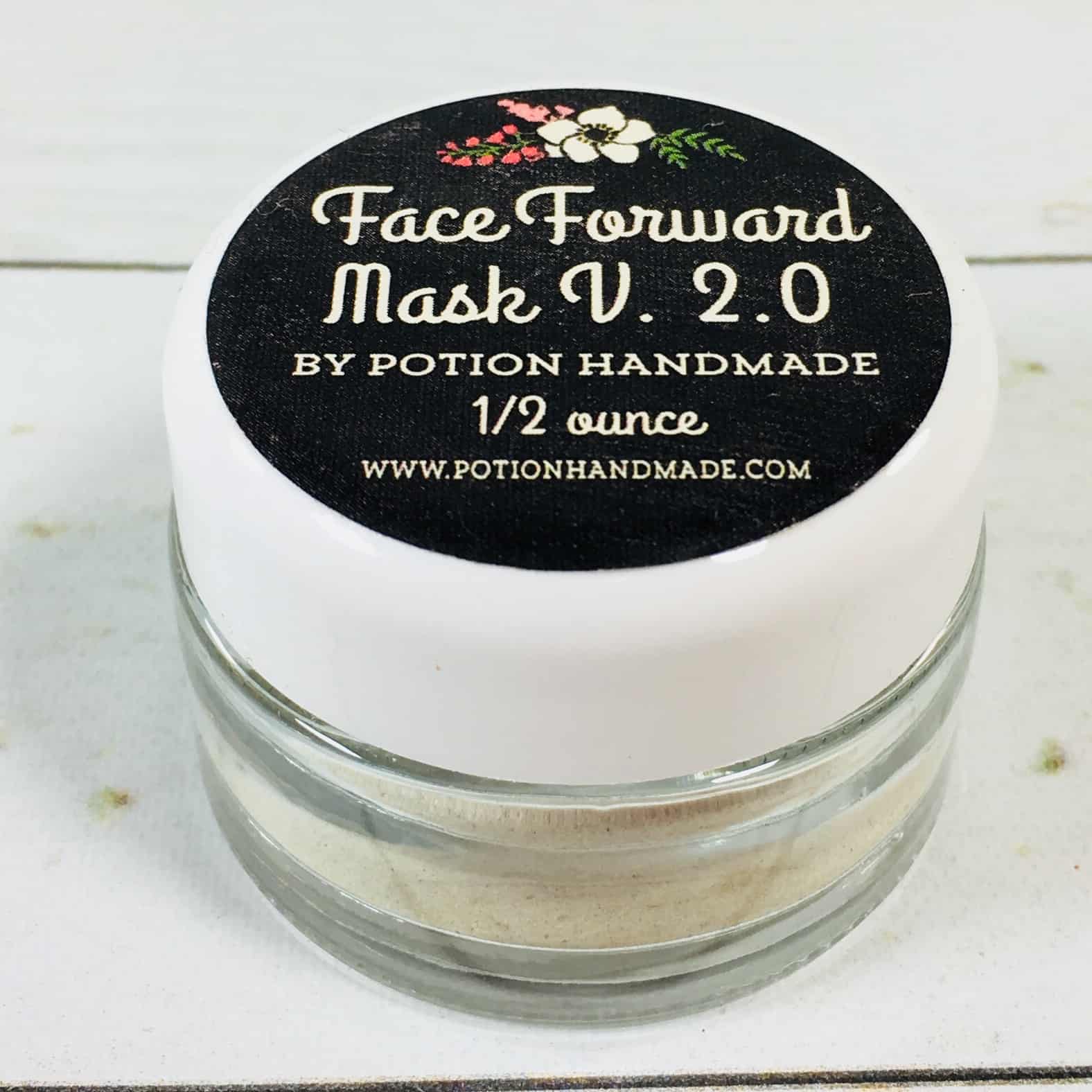 Potion Hand Made Face Forward Mask V 2.0 ($18) I seem to remember getting a facial mask from this brand a few months ago and it smelled very unpleasant. The company has now switched to a dry mask formula so you can mix it up using the liquid ingredient of your choice according to your skin's needs.
It comes as a dry powder and you measure 1 teaspoon into a bowl and then add a cleansing oil, water, witch hazel, or vinegar to make a paste.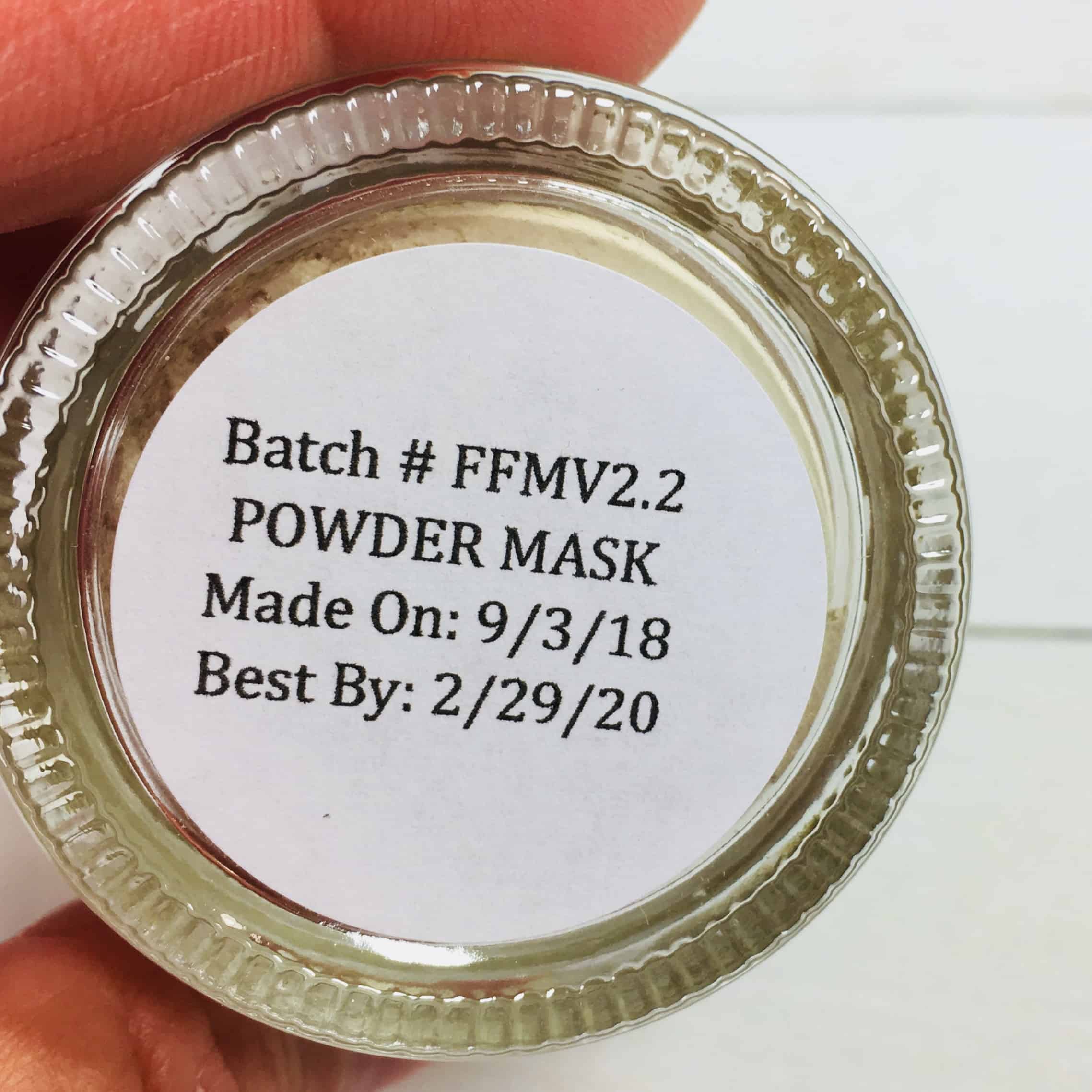 Sending a dry powder gives the product a longer shelf life.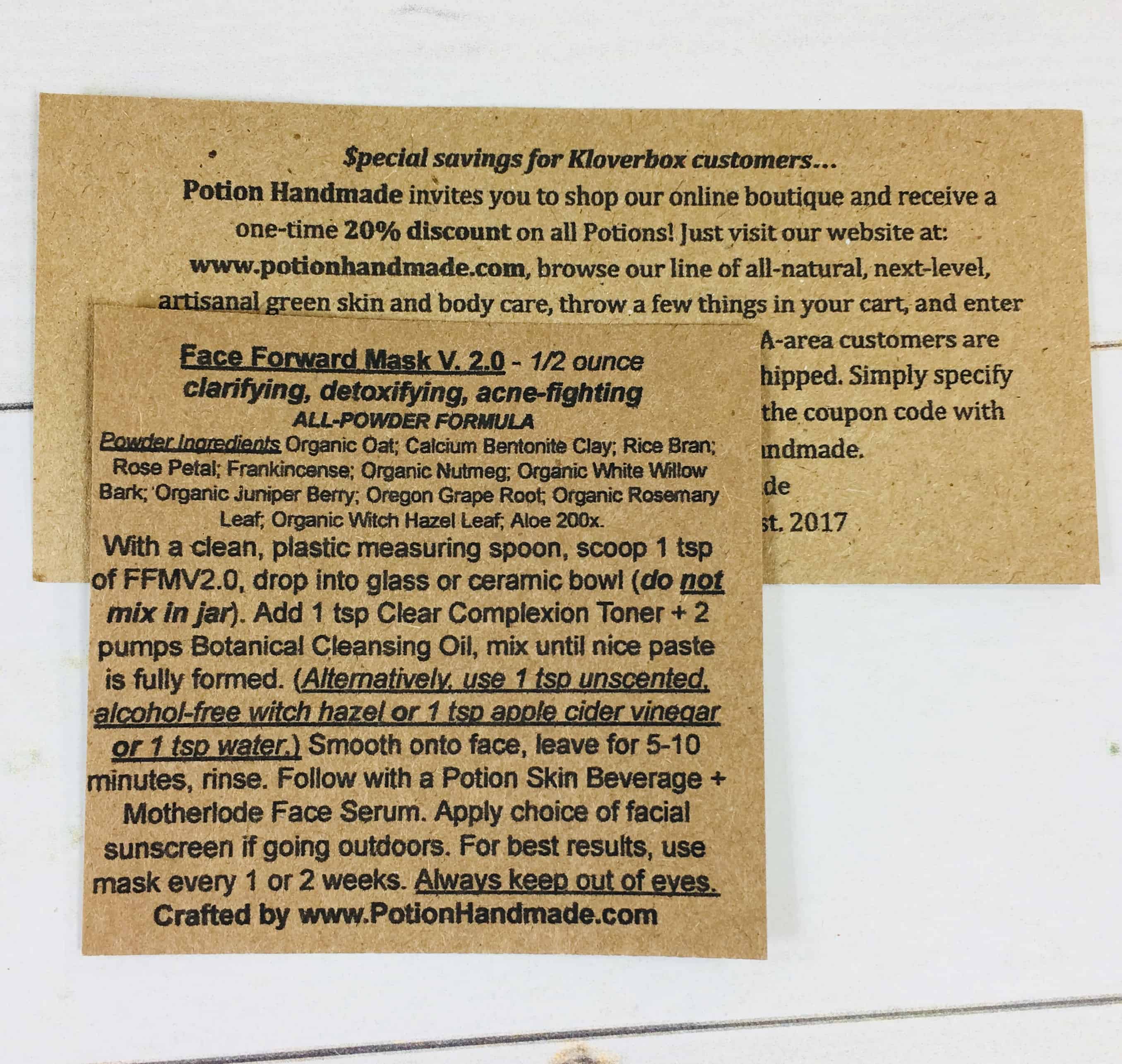 Detailed instructions, a list of ingredients, and a coupon code were all included.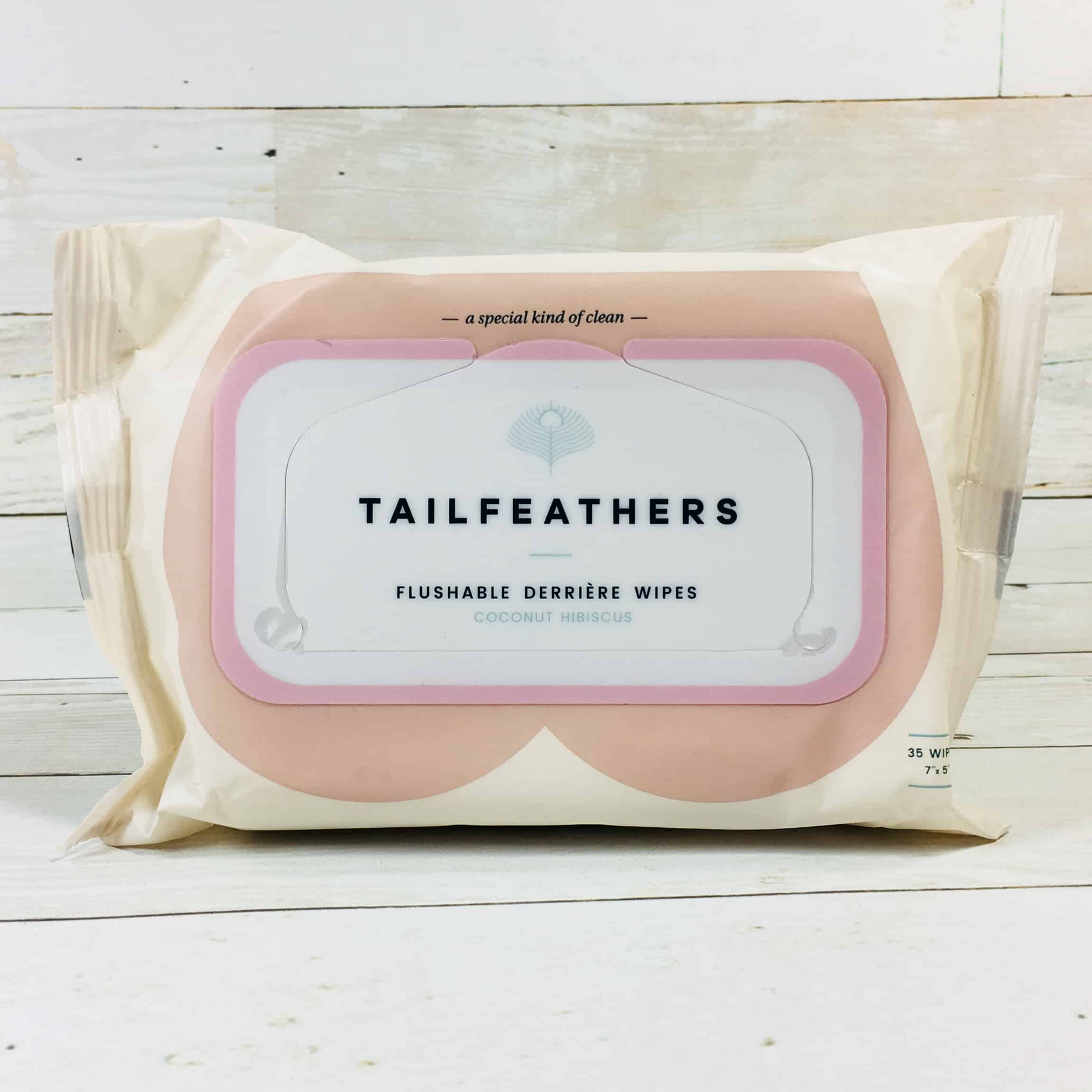 Tailfeathers Coconut Hibiscus Wipes ($8.99) Oh my gosh, look at the patootie shape on the package! Make no mistake, this product is NOT for your face!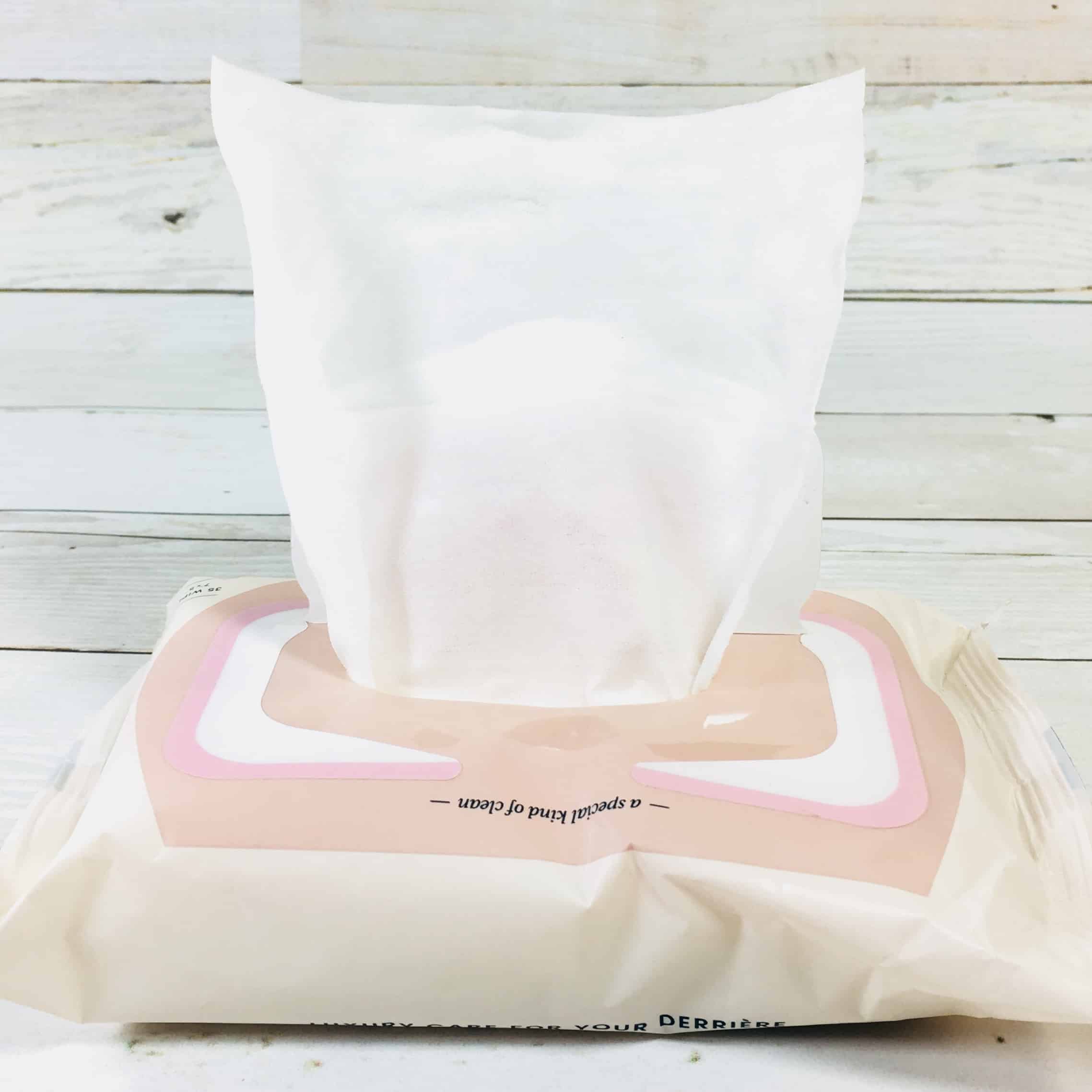 Just place the pack on the back of your toilet and reach for one the next time you are feeling a little, um, unfresh? You can toss in the trash or flush down the toilet.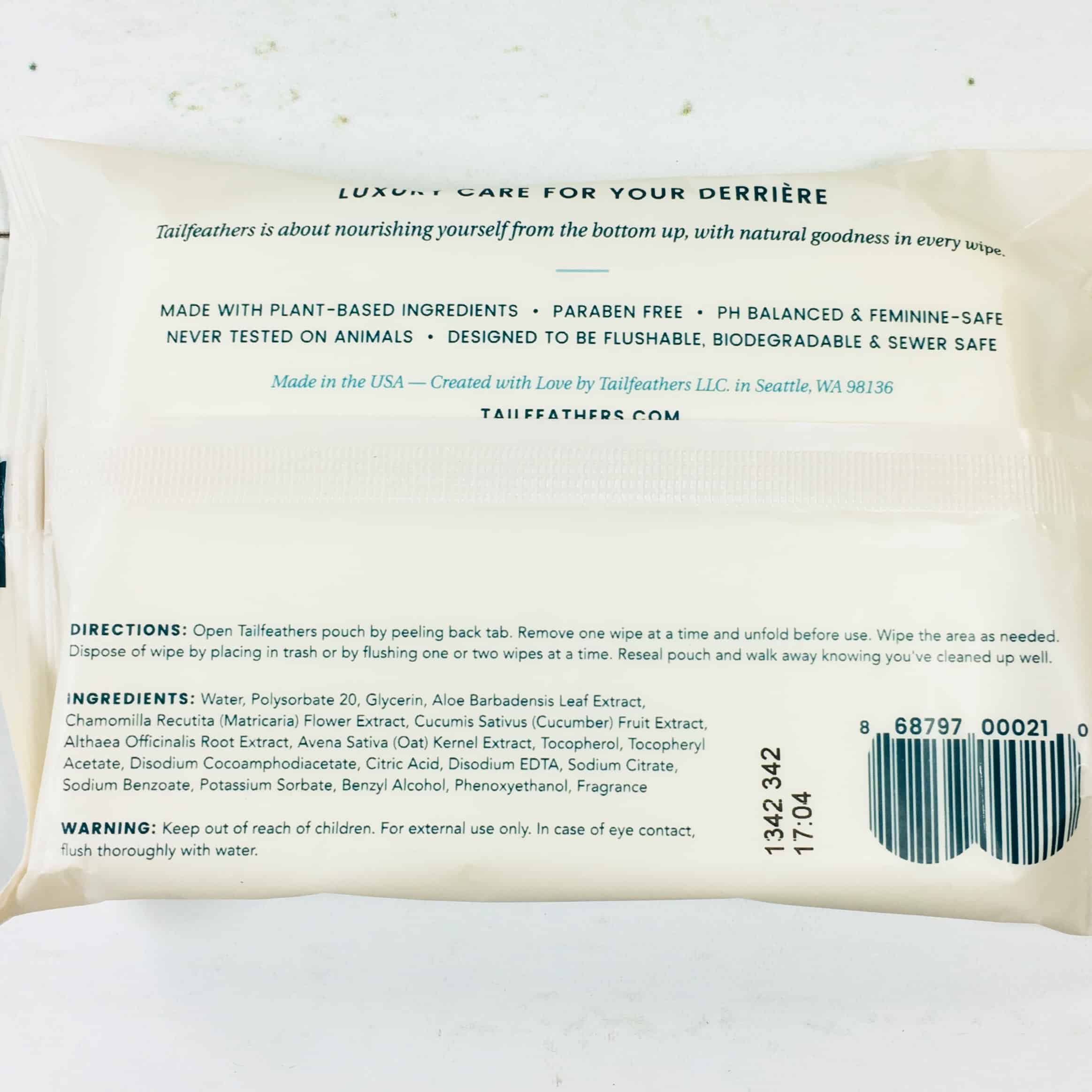 Even the barcode is in on the fun! I would prefer this type of product to be unscented as I avoid using products with fragrance in my more delicate areas due to having sensitive skin.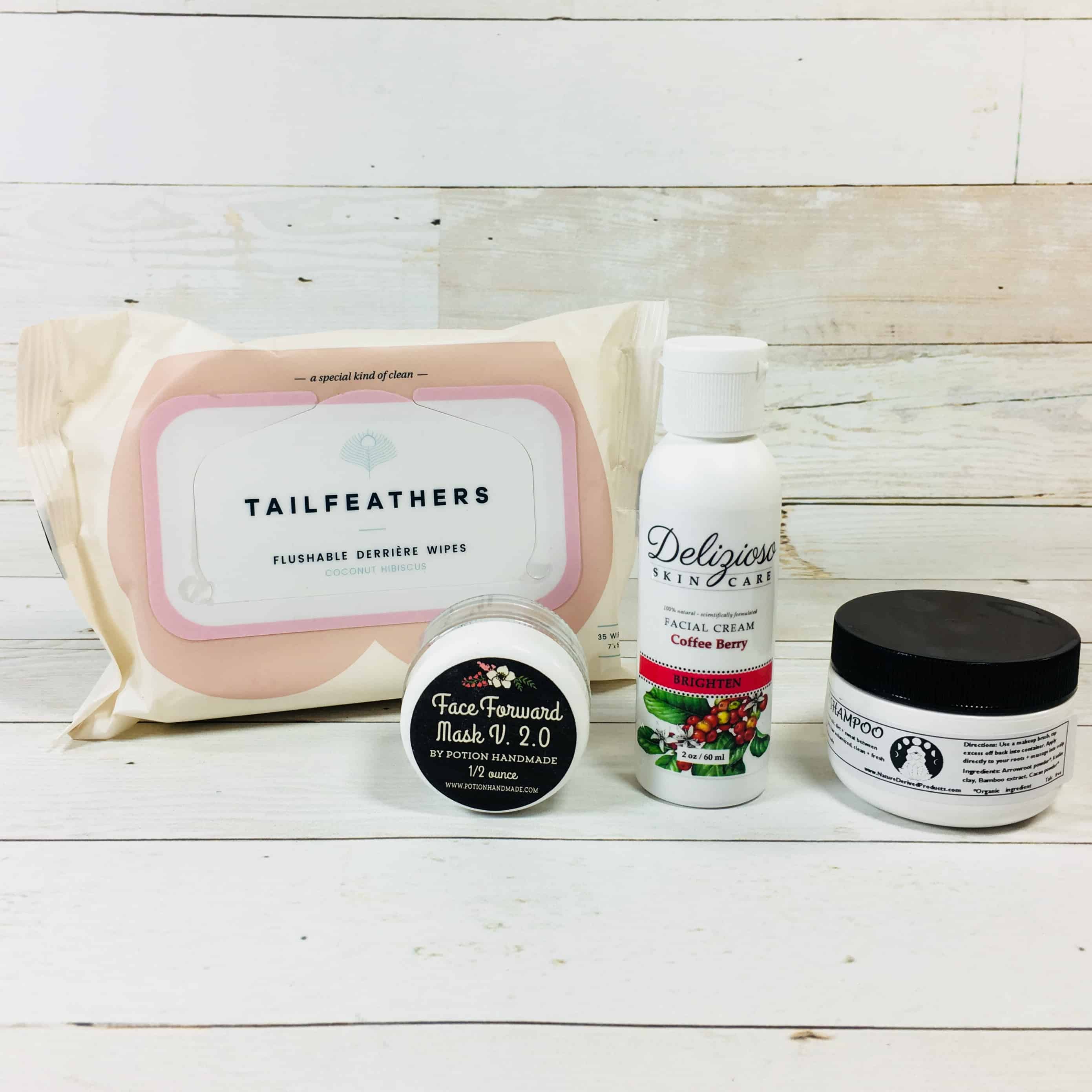 Kloverbox sends some unique items and some clean versions of classics such as face cream. I was most impressed with the face cream this month and will pass the dry shampoo on to my daughter. I'm not sure about the booty wipes but the area around my desk is now clean as a whistle. I didn't get a chance to try the mask yet but at least it smells better than the one sent a while back. My products had a value of around $76.99 this month!
What did you think of the September Kloverbox? Let me know in the comments!