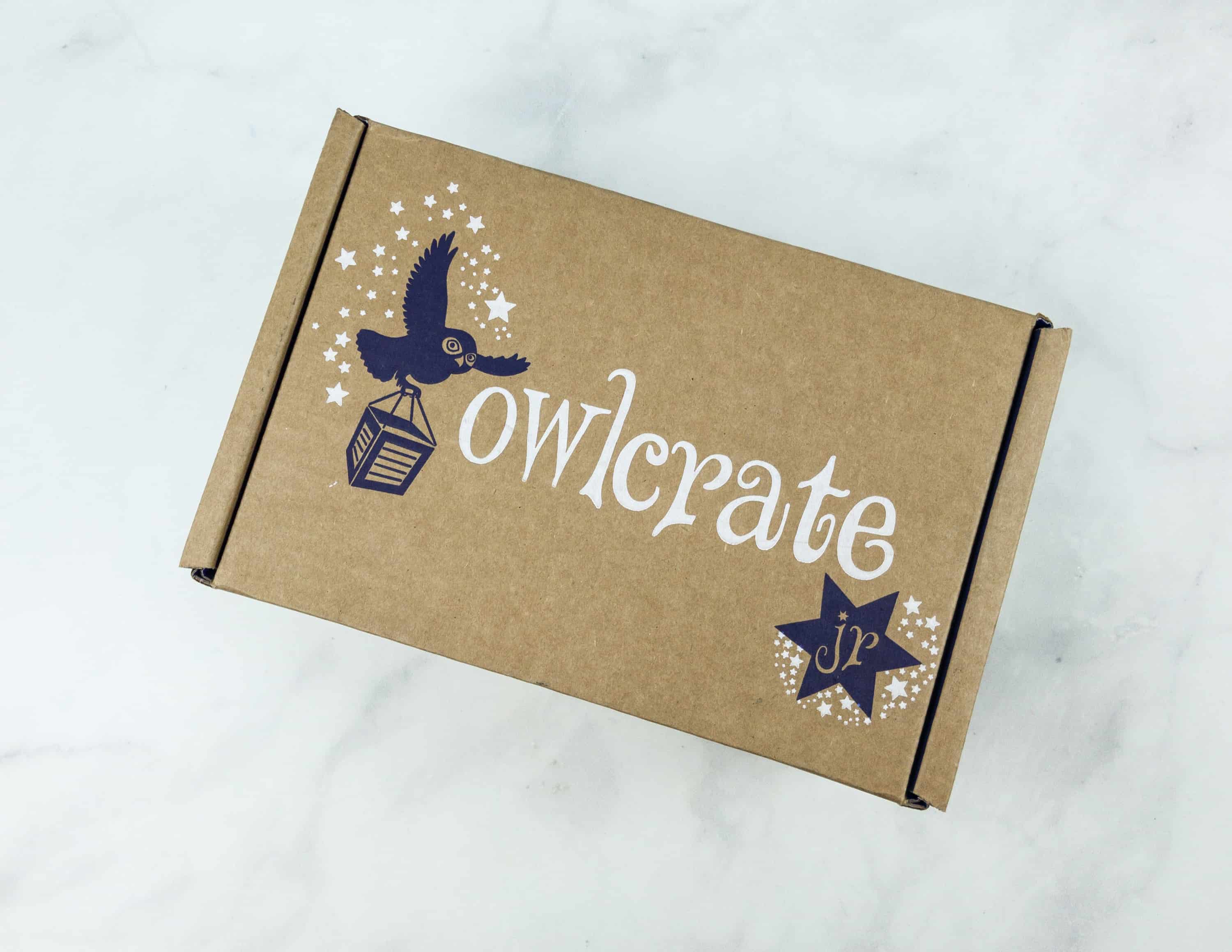 OwlCrate Jr. is a monthly book subscription box for young readers ages 8-12 with a middle-grade book plus fun gender neutral bookish items designed to enhance your little reader's experience. It's from Owl Crate, a super popular YA (young adult) fiction subscription.
DEAL: OwlCrate Jr. is having a summer reading special! Subscribe to OwlCrate Jr for a 3 or 6-month plan with code SUMMEROWL to save 20% off your order! Want to try just one box? Save 15% on your first order with code IGSTORY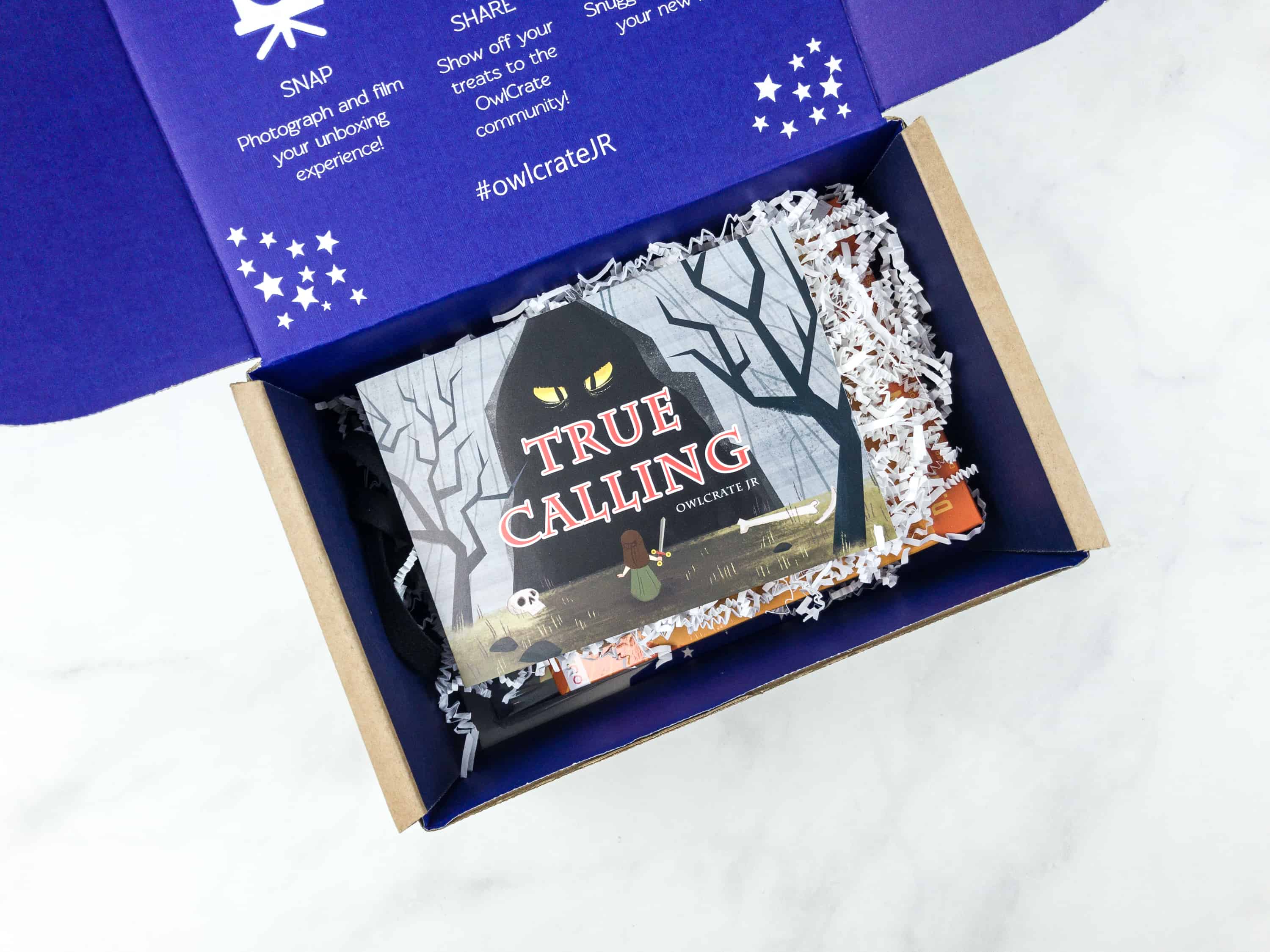 The theme for the July 2018 OwlCrate Jr. box is TRUE CALLING!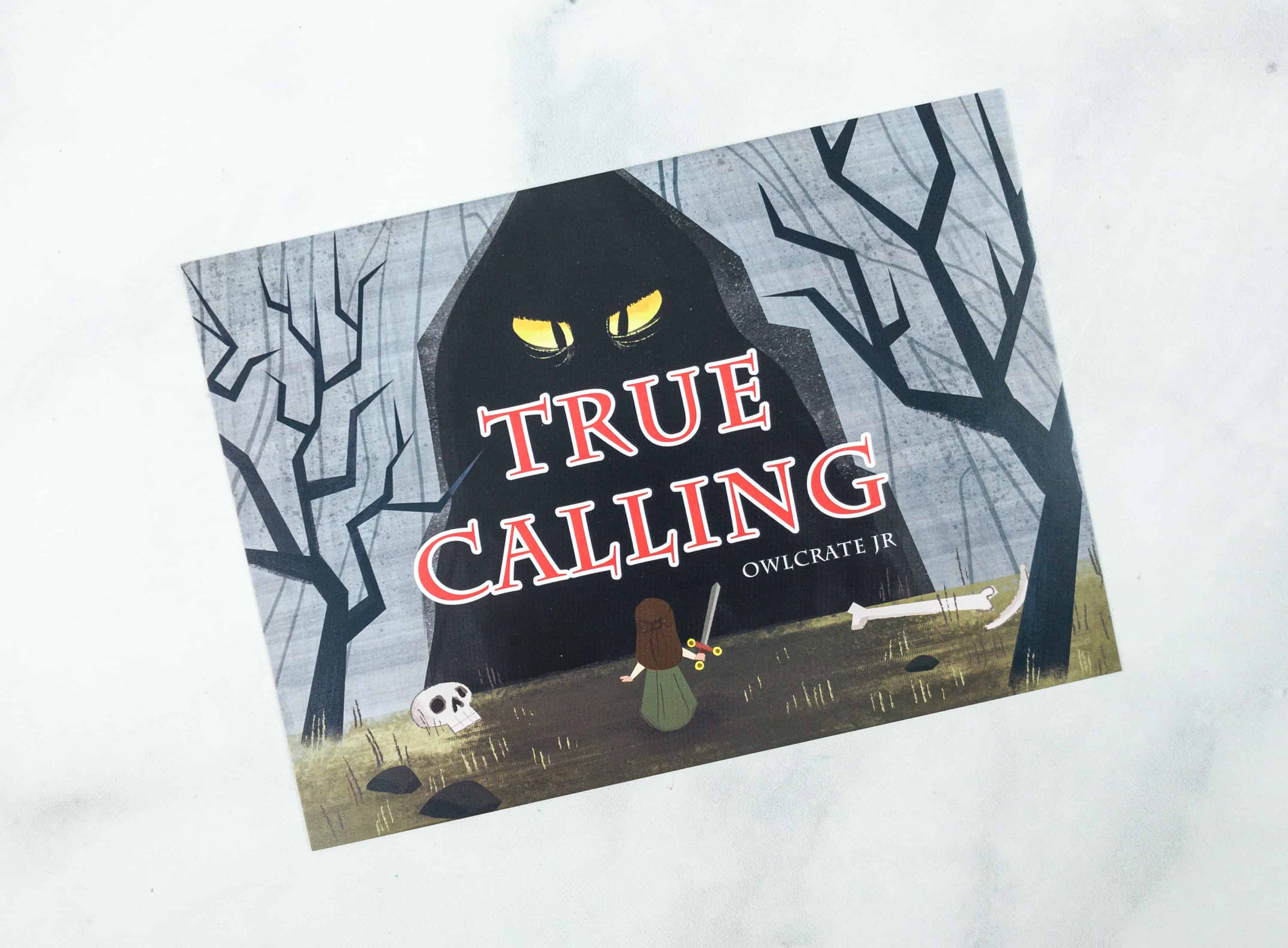 Included in the box is an information card.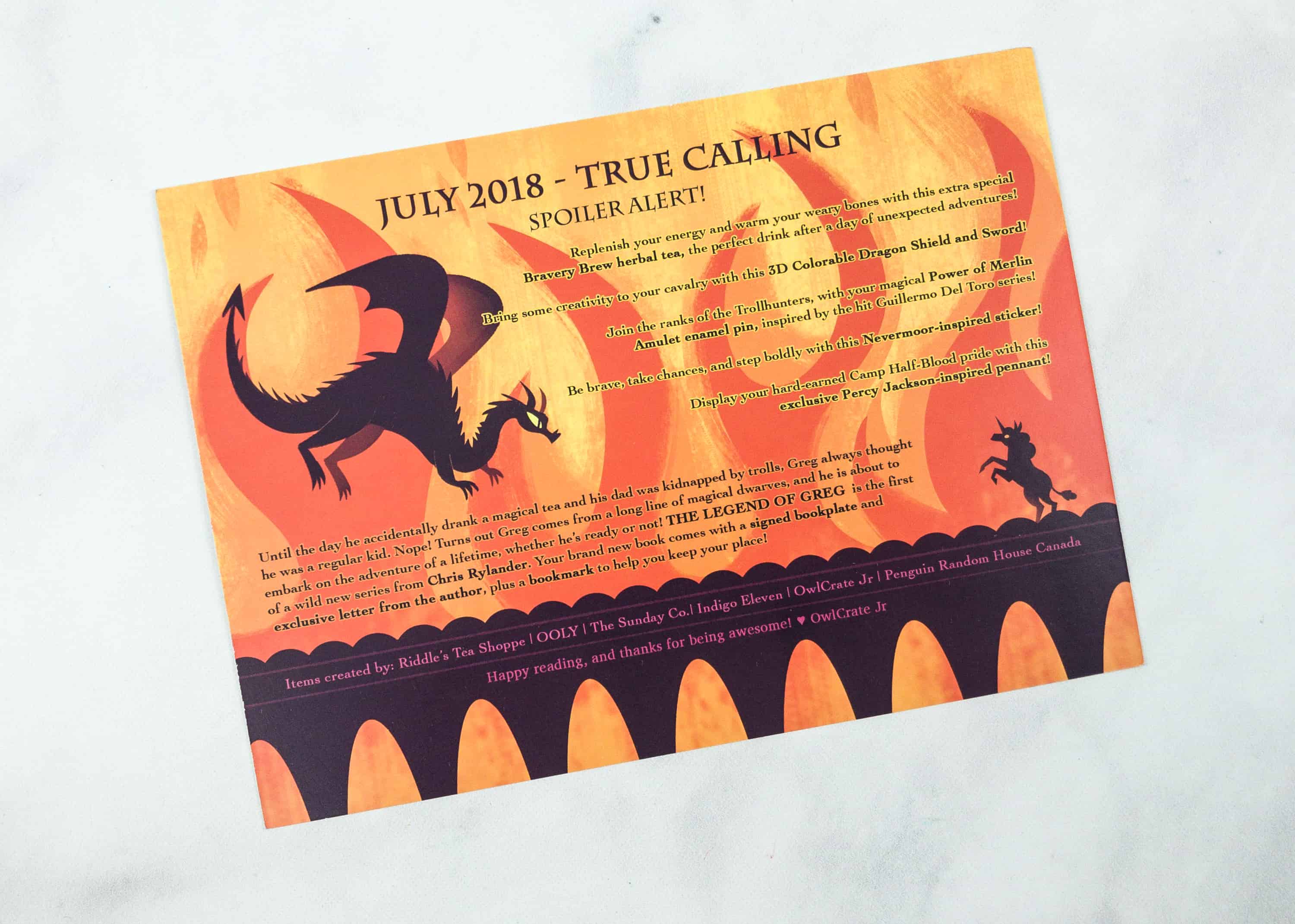 It conveys a bit about everything in the box.
It's full of white squiggles.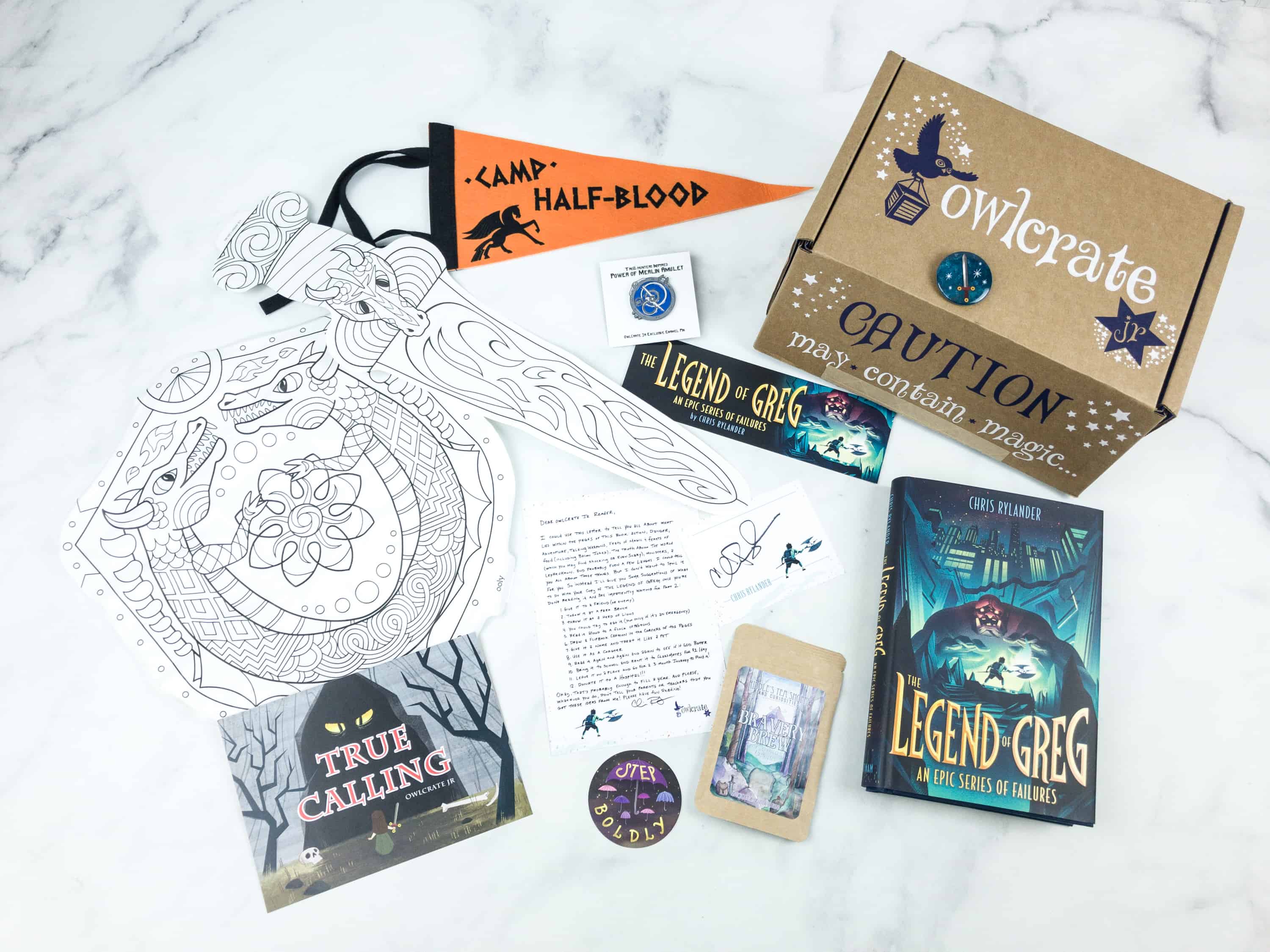 Everything in the July OwlCrate JR. box! 
Step Boldly Decal. This inspirational decal features a cute night sky with lots of umbrellas. It says "Step Boldly," so don't be afraid to show who you really are!
Button Pin. This month's pin features a classic illustration of a sword that symbolizes strength and courage, which are really good and positive traits!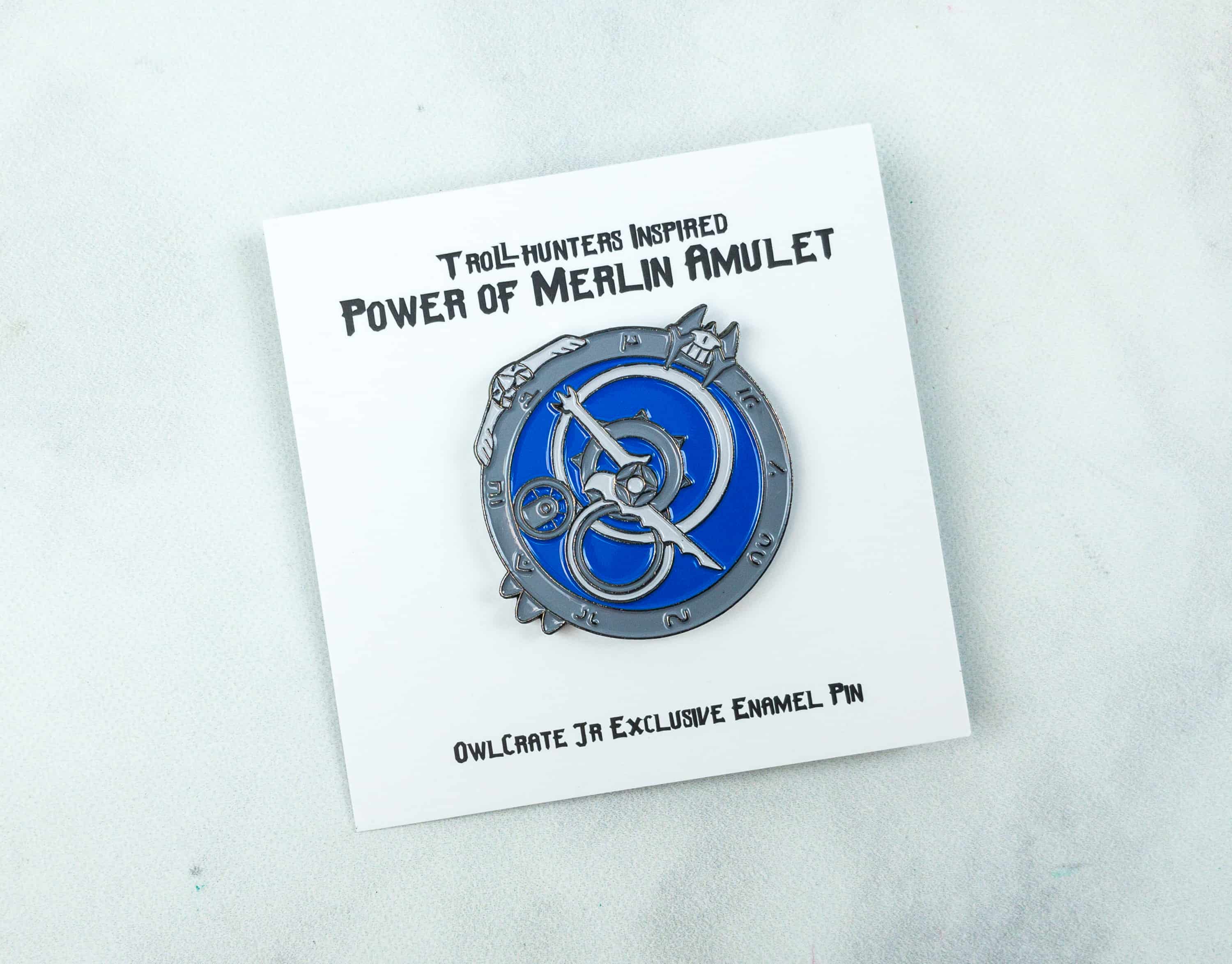 Troll Hunters Inspired Power of Merlin Amulet Enamel Pin. Another pin in this box is inspired by the Troll Hunters, and it's the Power of Merlin Amulet. It is also known as the Amulet of Daylight.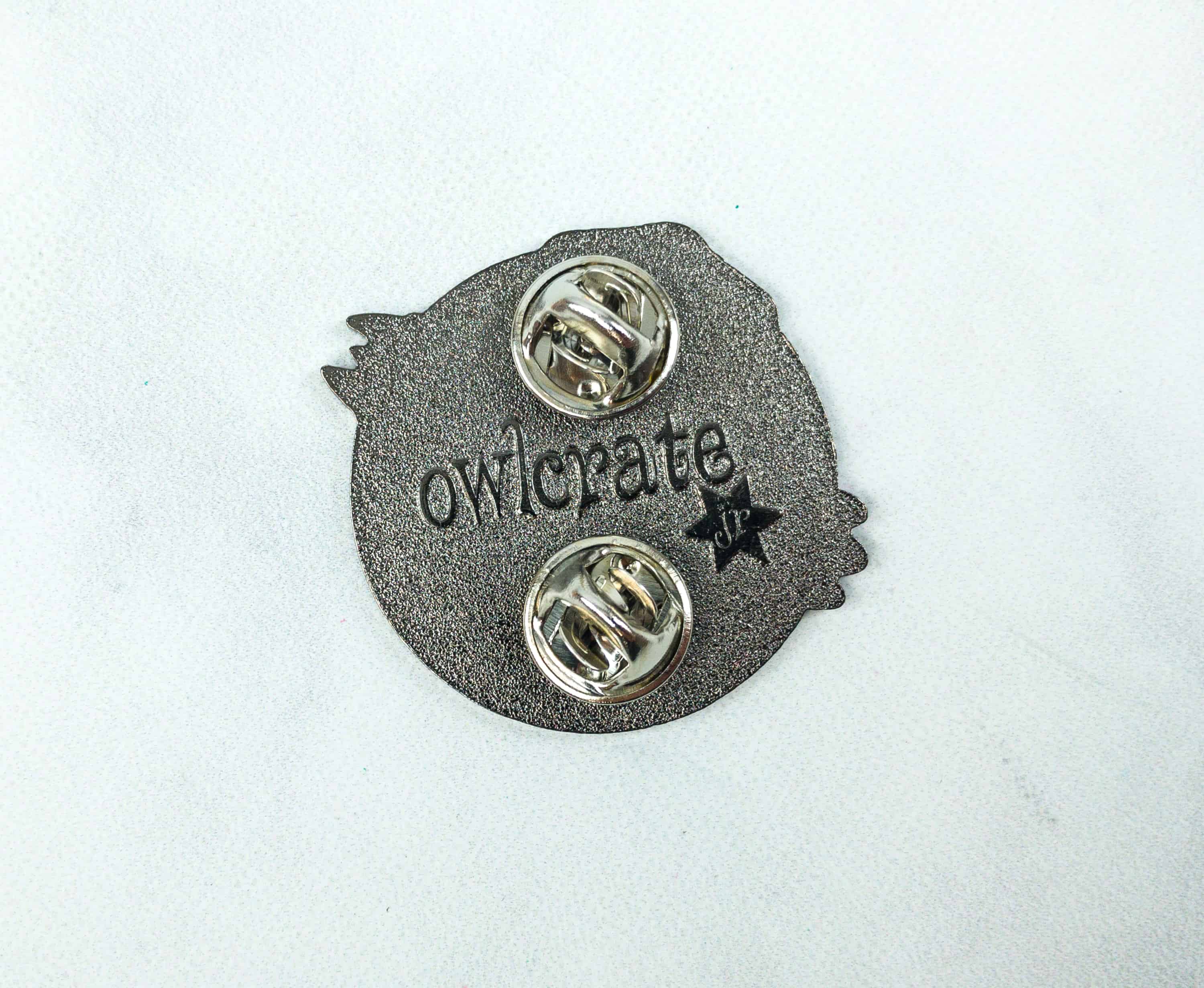 It's a two-post pin that can perfectly support the pin's weight.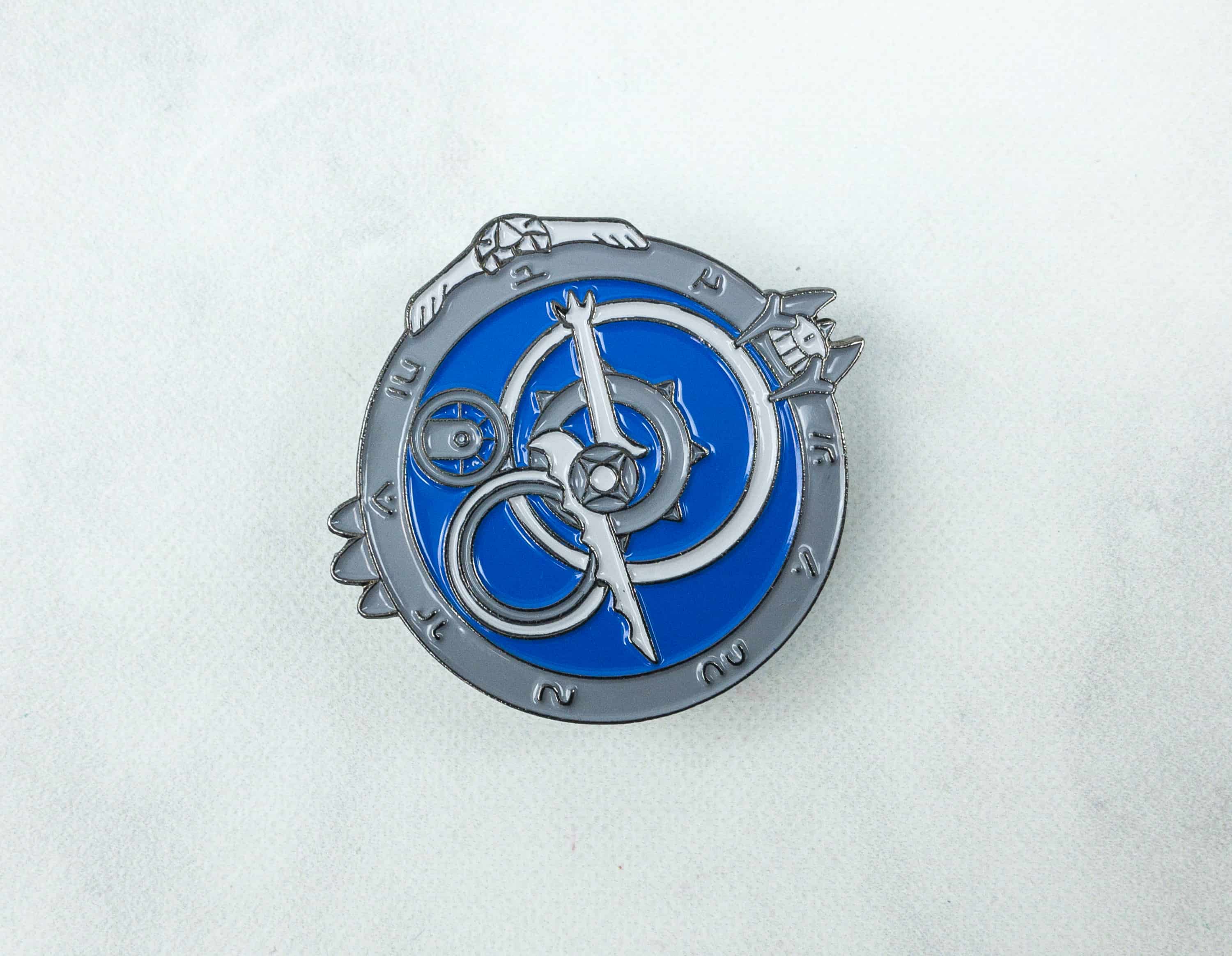 The Amulet of Daylight is a magical paraphernalia created by Merlin, which acts as both the source of power and a symbol of office for the Trollhunter.
When this Amulet is activated, it grants the user the Sword of Daylight and the Trollhunter Armor.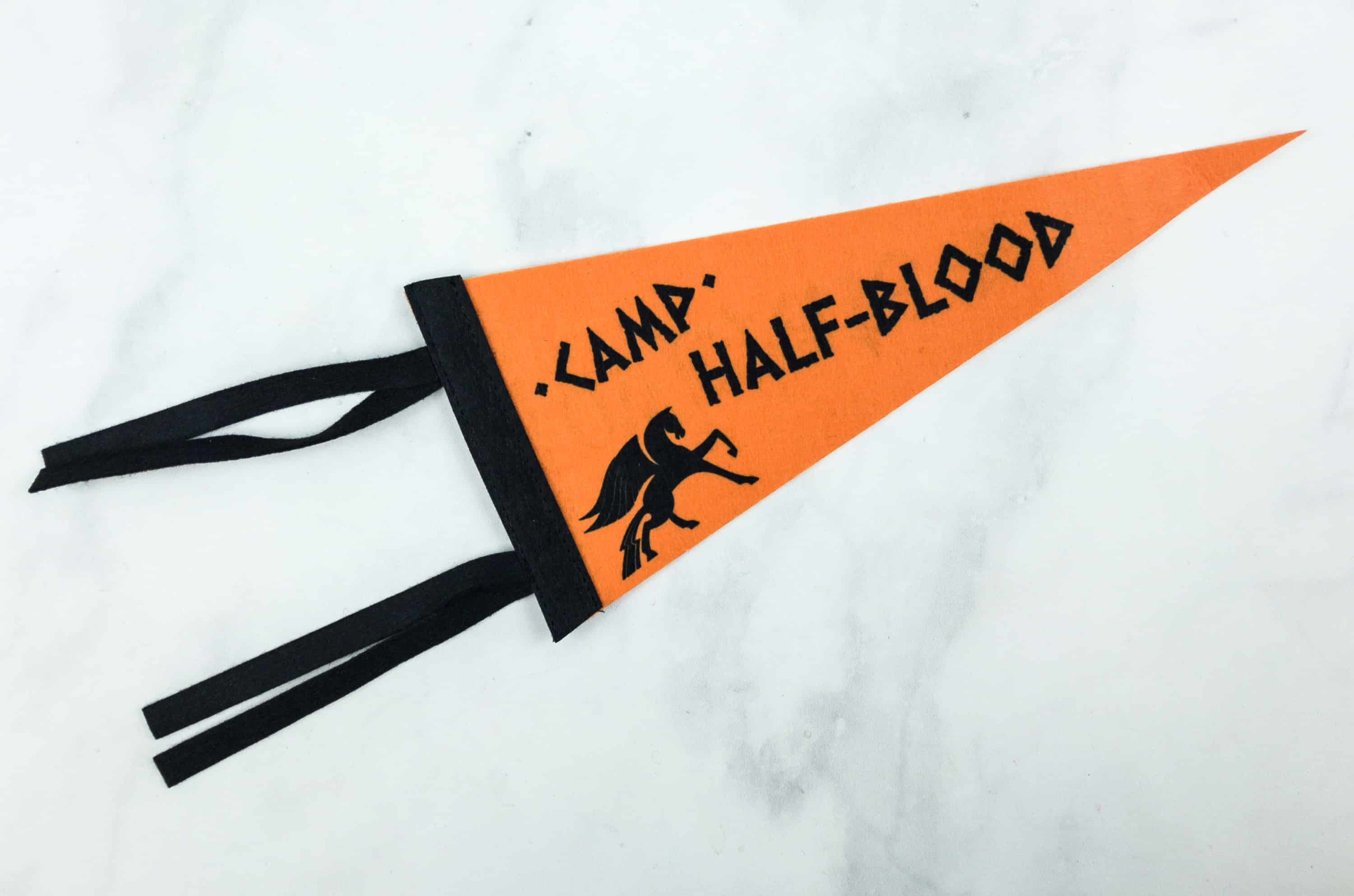 Camp Half-Blood Pennant. Here's a Percy Jackson pennant to commemorate how special they all are, despite being half-bloods but wholly awesome as pure-bloods!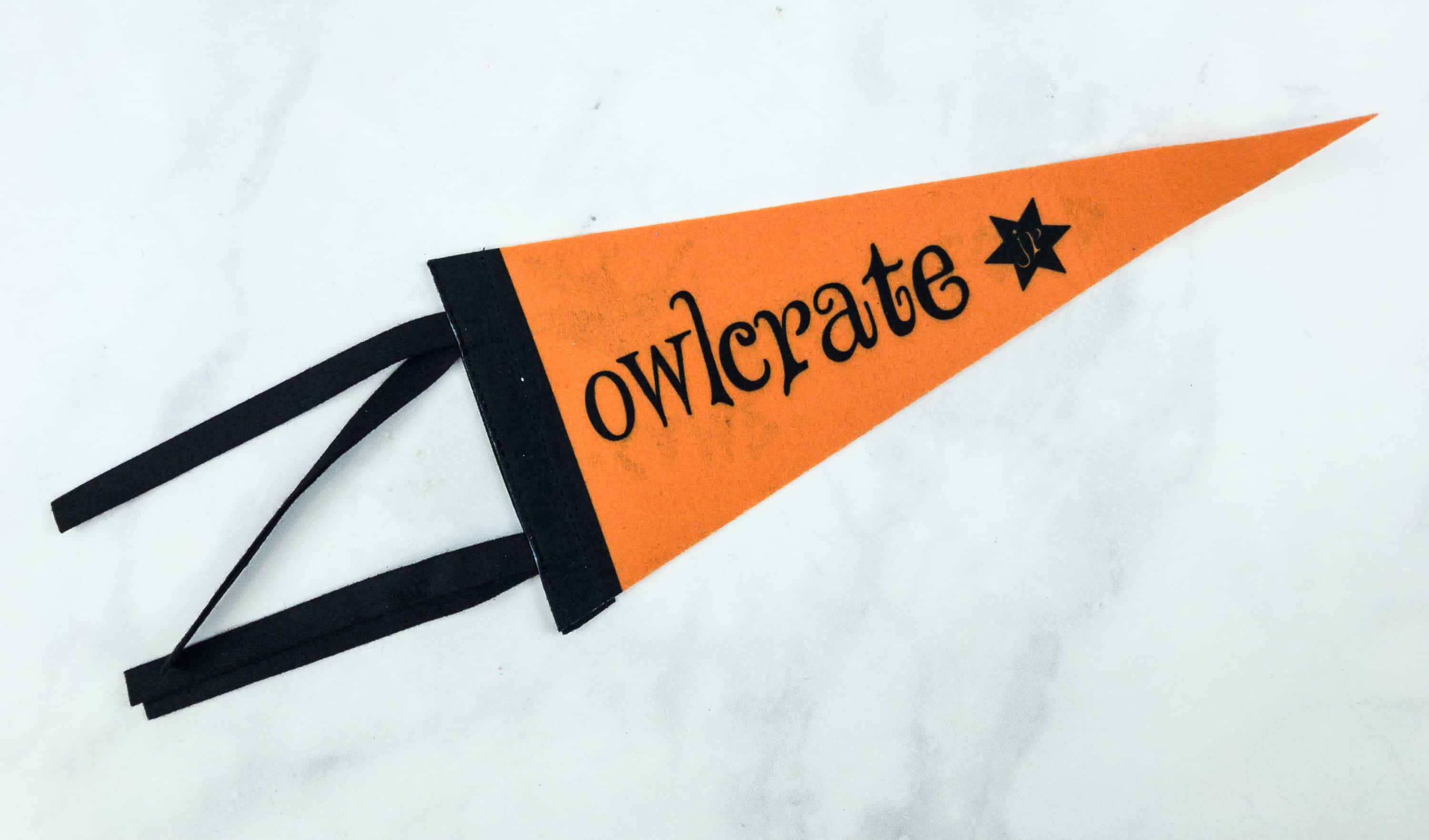 While the other side commemorates the Owlcrate Jr. box which supplies all these bookish wonders!
Exclusive Tea Blend From Riddle's Tea Shoppe – Bravery Brew. Riddles Tea Shoppe made an exclusive Roobois tea blend for Owlcrate Jr. that contains hearty forest ingredients such as different kinds of berries, apple, rosehips, and hibiscus. It's called the Bravery Brew for unexpected adventures!
This inclusion relates to the featured book this month as the protagonist awakens his abilities with a gross new tea that his dad brought home. To prepare this concoction, you just need to brew it by adding 1 teaspoon of the tea to a cup of water, then steep to 212 F for 5 minutes. Its fruity blend boosts your resolve and soothes your heart while adventuring!
My daughter loved it and enjoyed it while reading!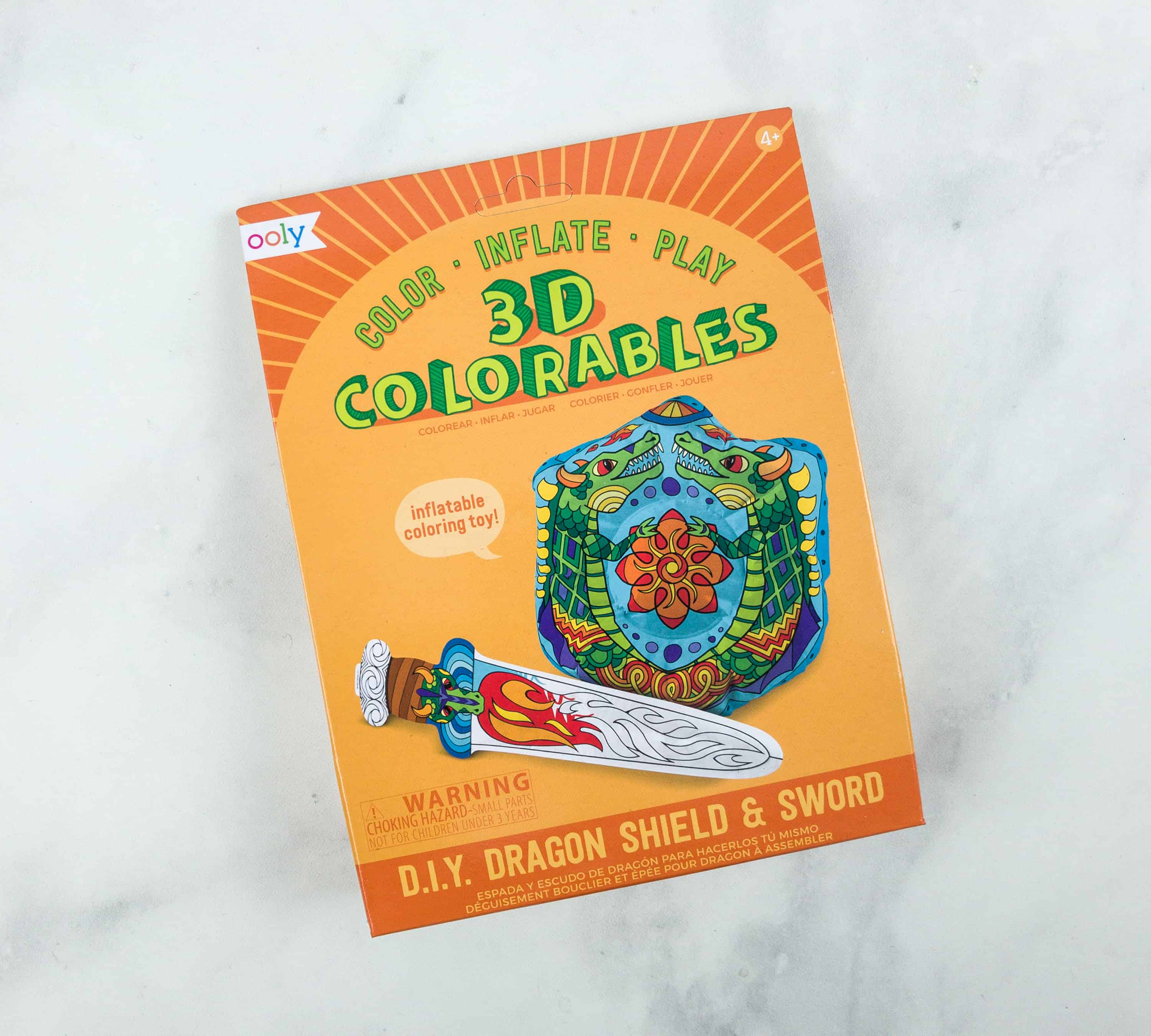 3D Colorable Kit From Ooly Diy Dragon Kit & Sword ($9.99) This month's box also included a set of coloring toys that allows you to make your own sword and shield. You can color it however you like!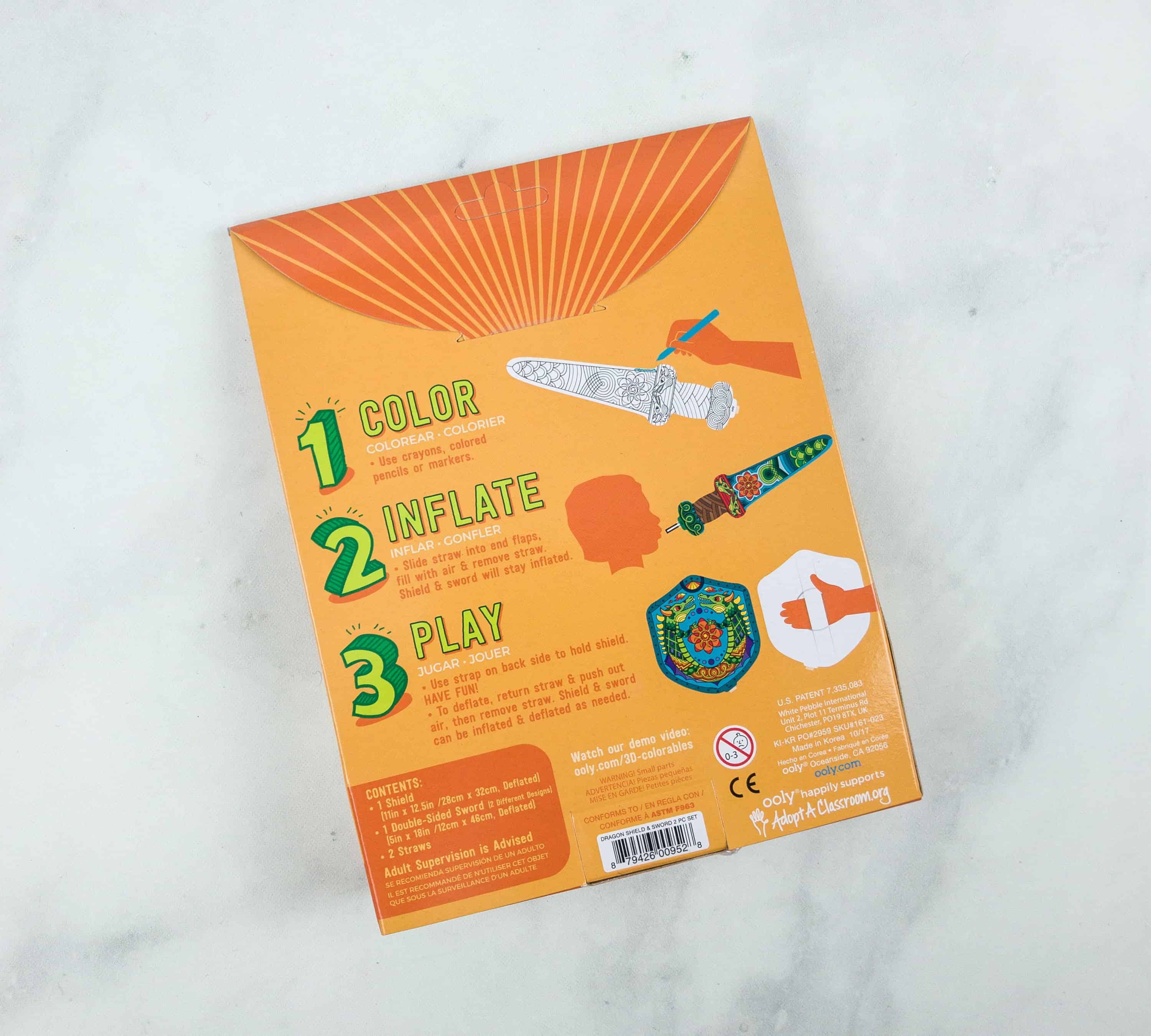 Aside from being colorable, they are inflatable too. After you do the first two steps, you can finally play with it!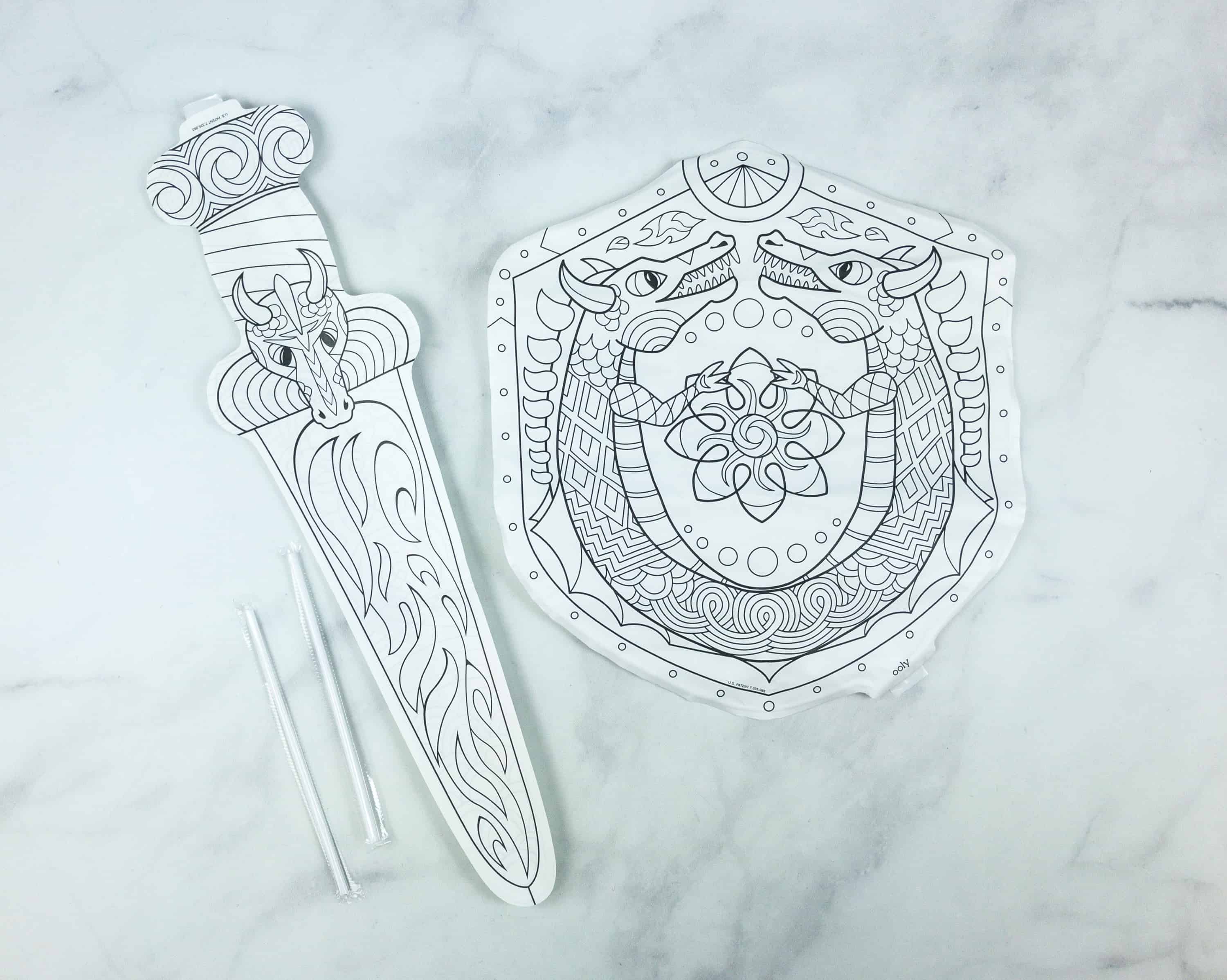 The set includes 1 Dragon Sword, a Dragon Shield, and 2 inflating straws.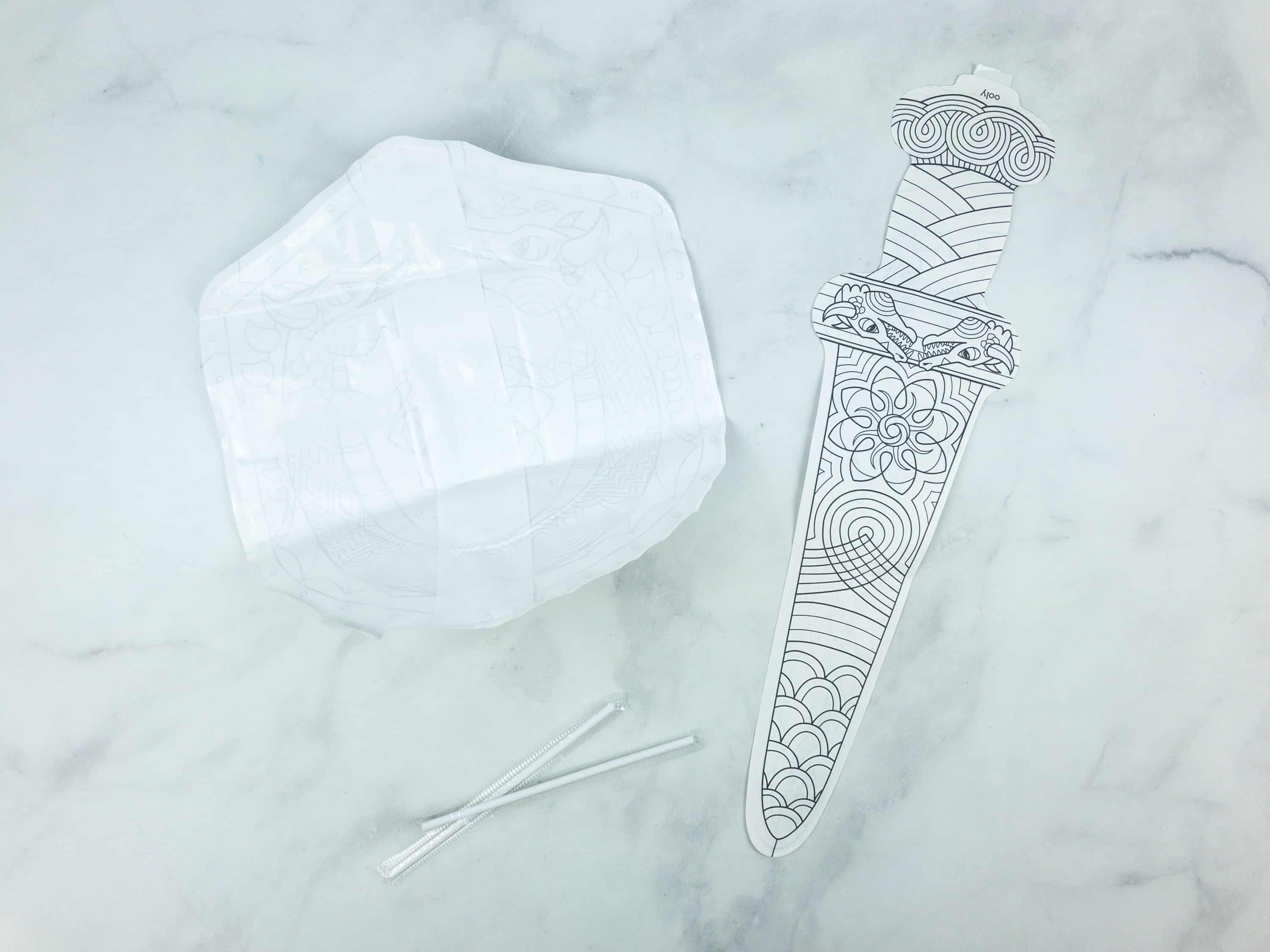 You can use any coloring materials for these paper crafts, like crayons, markers or colored pencils. The Dragon Sword measures 18″ x 5″, while the shield is 12.5″ x 11″. Also, this set is suitable for kids ages 4 and up.
A stinky little brother colored on the shield, but my daughter took it in stride and said she would work it in. Love her!
Many battles have ensued with this set! She used Arteza brush pens that I picked up from Amazon. One of the best art supplies I've ever purchased!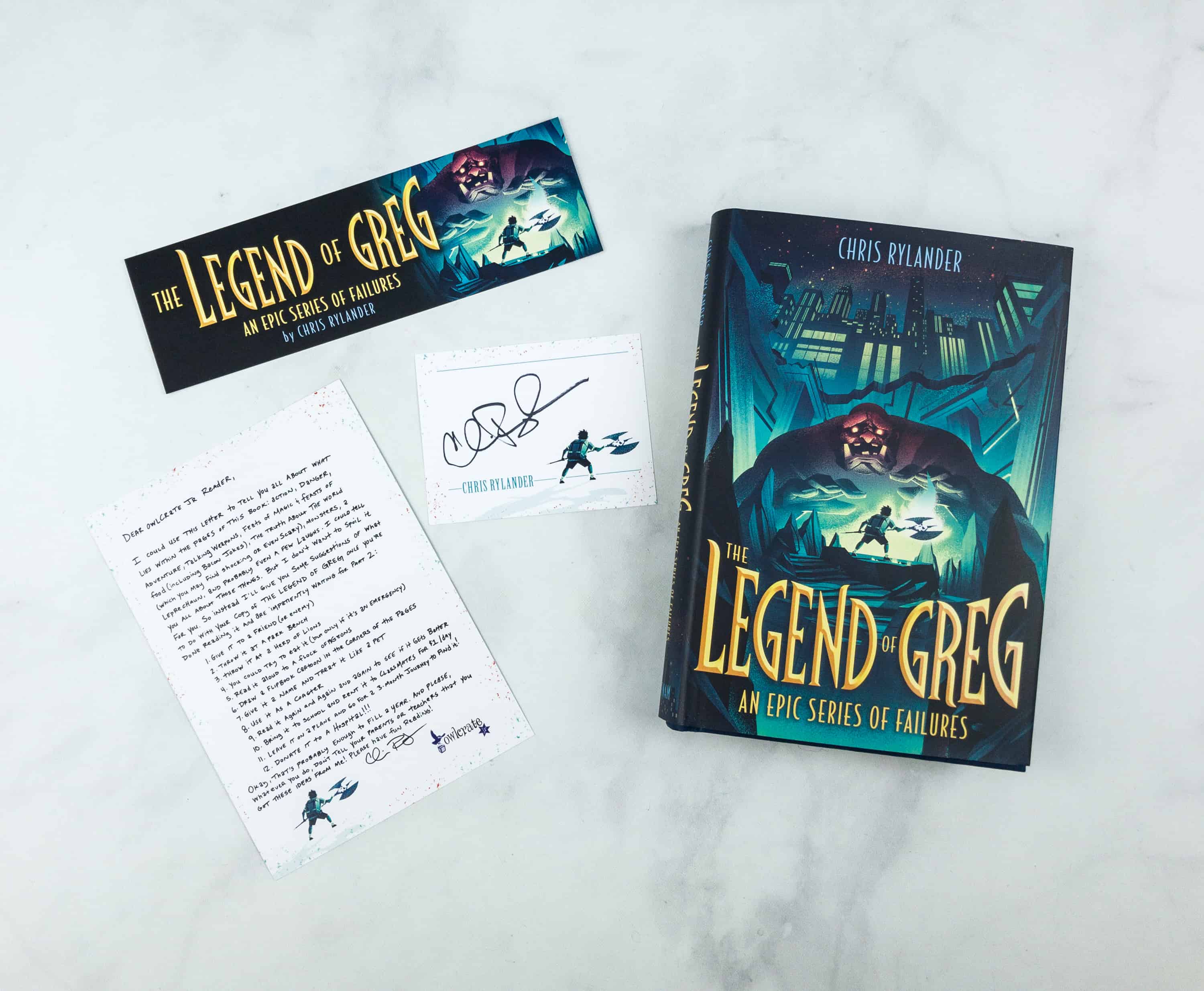 The Legend Of Greg – An Epic Series Of Failures By Chris Rylander + Author Letter & Bookmark ($14.20)
A boy discovers his destiny could totally stink in this riotously funny fantasy-adventure

Risk-averse Greg Belmont is content with being ordinary. He's got a friend–that's right, just one–at his fancy prep school, and a pretty cool dad (even if he is obsessed with organic soaps that smell like a mix of salted pork and Icelandic bog). The problem is, Greg isn't ordinary . . . he's actually an honest-to-goodness, fantastical Dwarf!

He discovers the truth the day his dad brings home a gross new tea–one that awakens bizarre abilities in Greg. Then a murderous Bro-Troll kidnaps his dad and Greg is whisked away to the Underground, where Dwarves have lived for centuries right beneath the streets of Chicago.

With the help of some awesome new friends and a talking ax, Greg learns all about the history of the Dwarves, which has been marked with tales of epic failure since the dawn of time. However, the return of the magic they once wielded means big changes are afoot, escalating tensions with the Dwarves' sworn enemy: the Elves.

Brimming with humor and action, Chris Rylander's The Legend of Greg turns dwarf lore on its head, delivering an adventure readers won't be able to resist.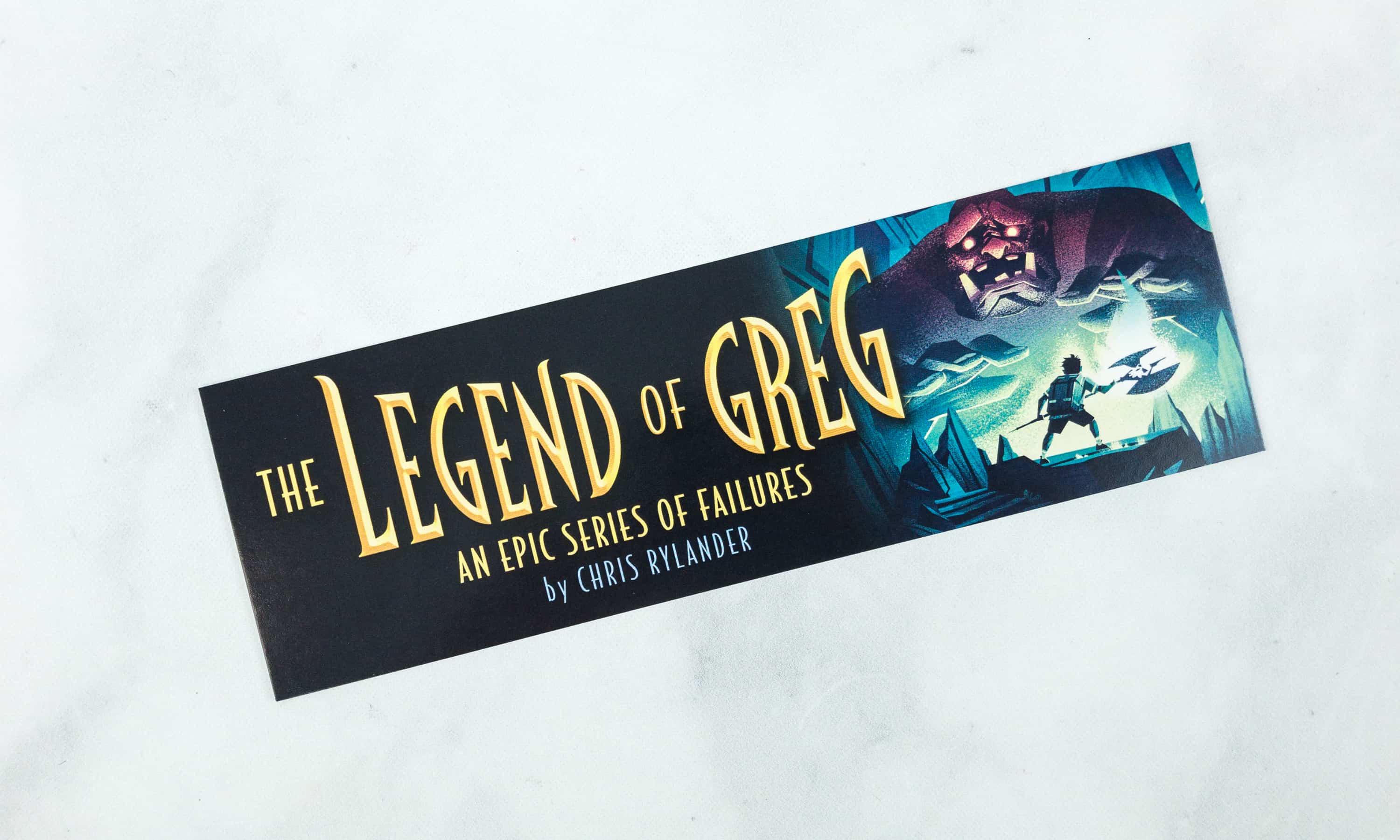 The bookmark is uniform with the book cover, as it features Greg with his talking ax, facing a troll!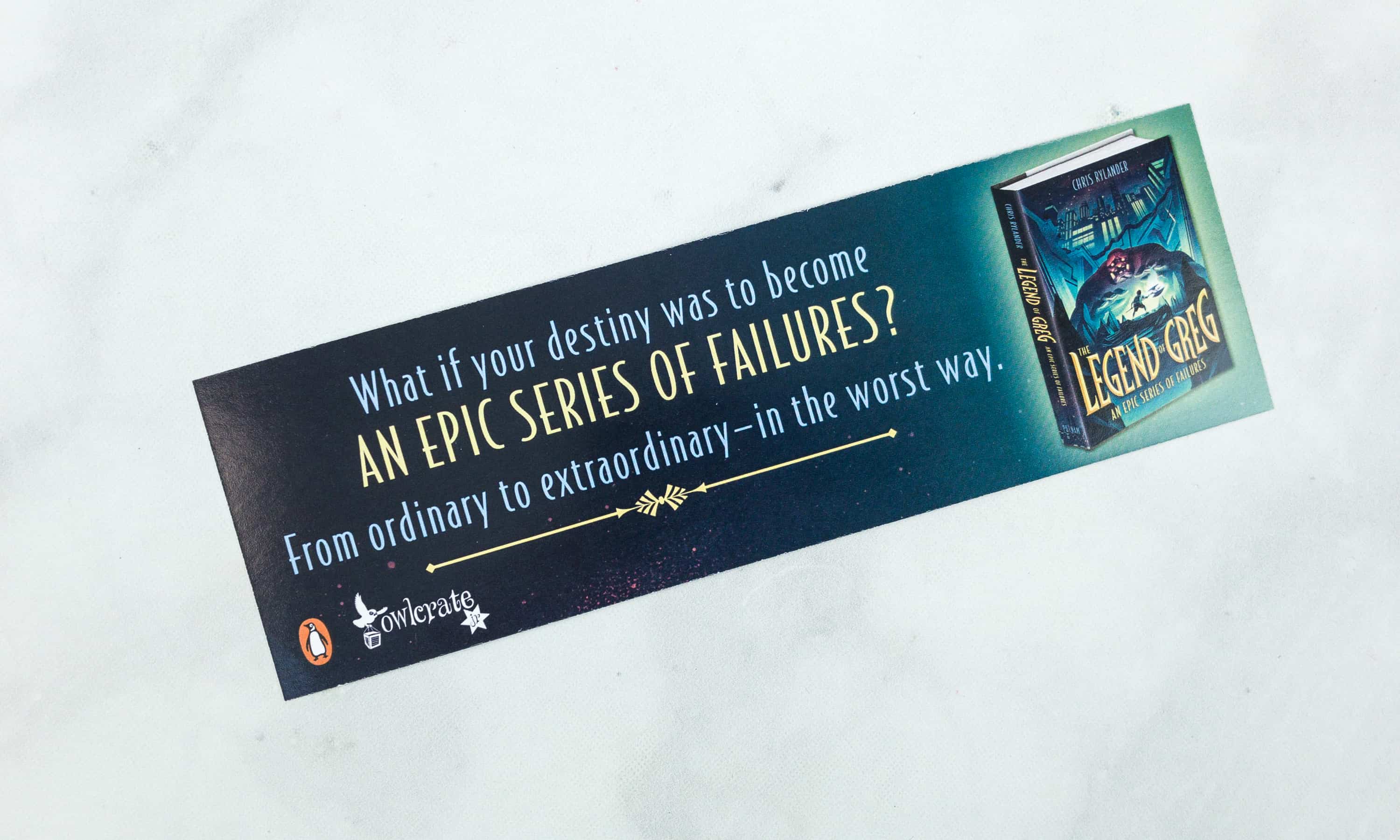 The other side of the bookmark tells about the story being ordinary turned extraordinary – in the worst way!
There's also a card with the author's autograph. Chris Rylander is also the author of Fourth Stall saga and the Codename Conspiracy series.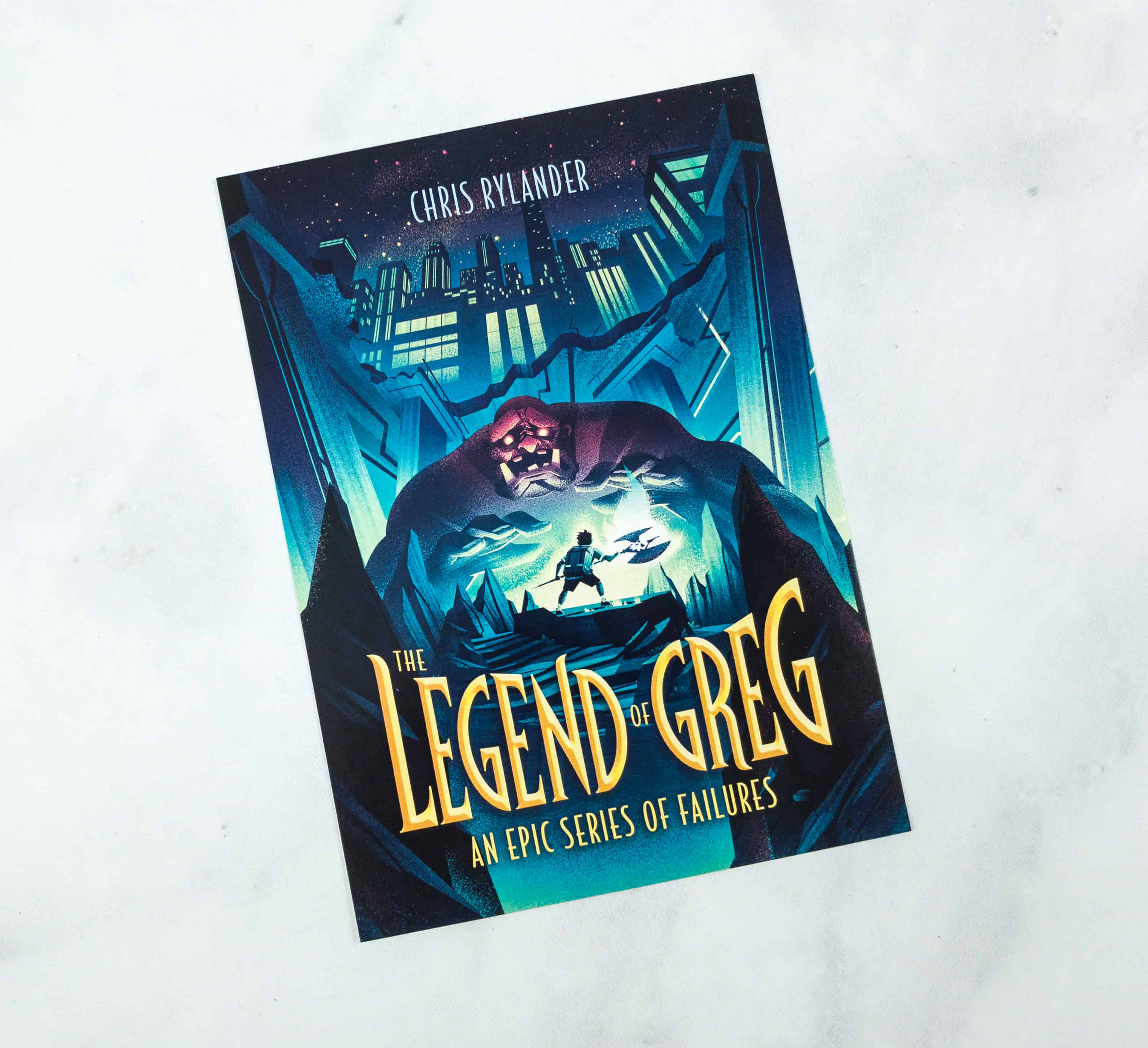 The letter features the same design as the bookmark, but this time, we can see the streets of Chicago above, with all those enormous buildings, lights, and the night sky!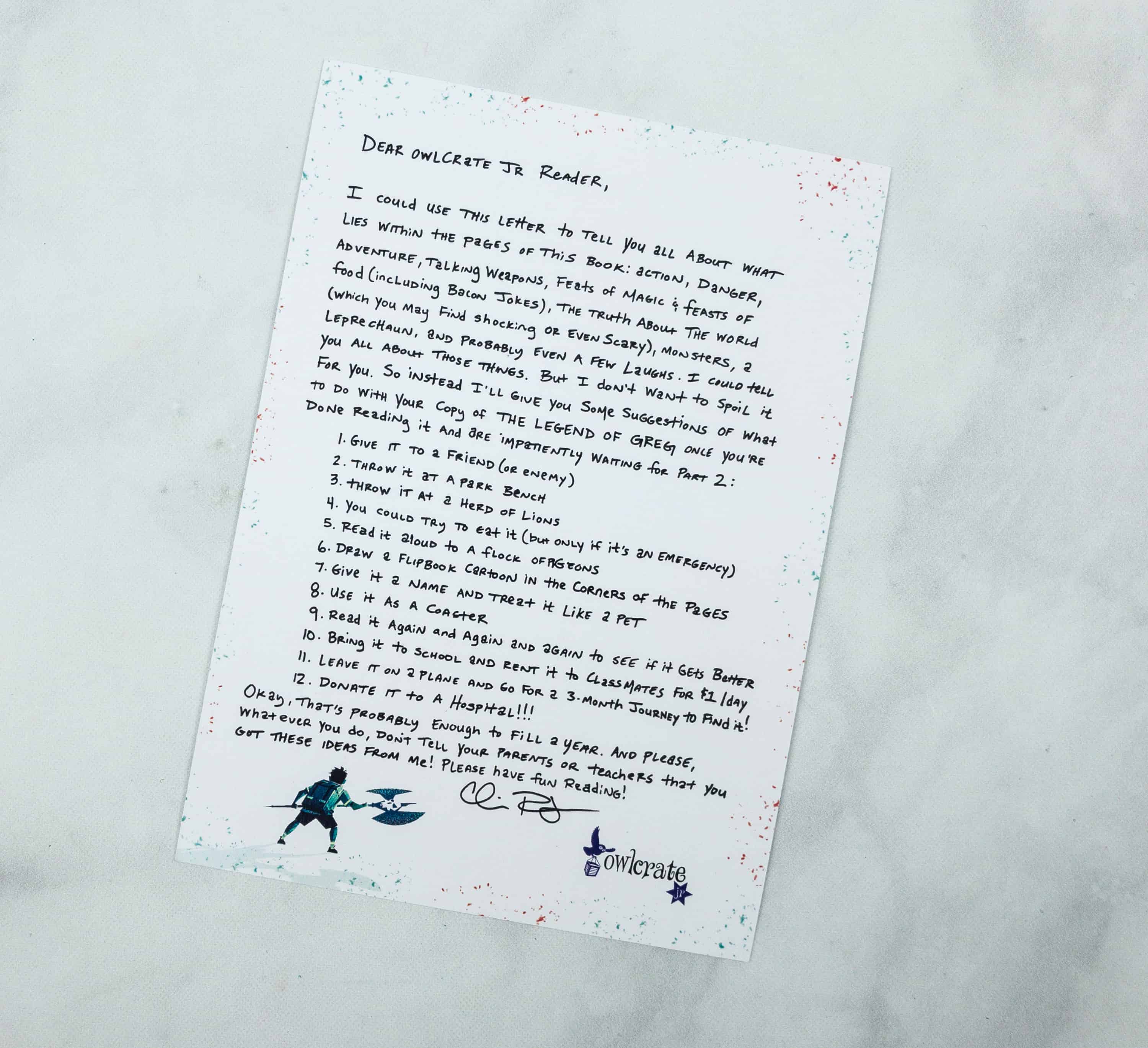 Here's the letter from Chris, and he wishes that you have fun reading his book. He even gave suggestions on what to do with the copy of the book once you're done with it. (We save them for stinky brothers to read later)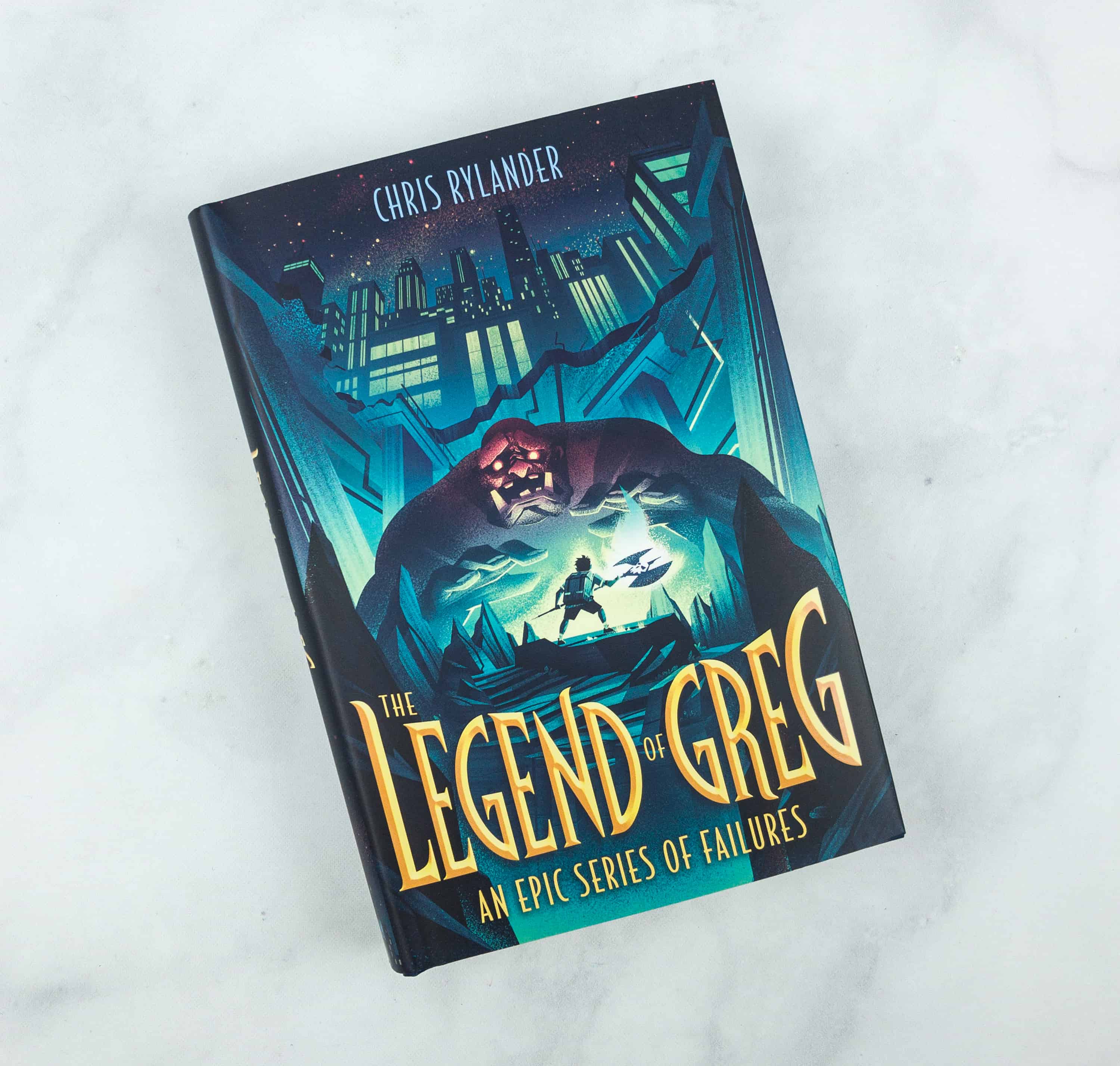 We got the hardbound copy of the book, and it certainly promises an exciting adventure, just by the looks of it.
Reading some snips from the story that were written at the back, the story is in the first person POV.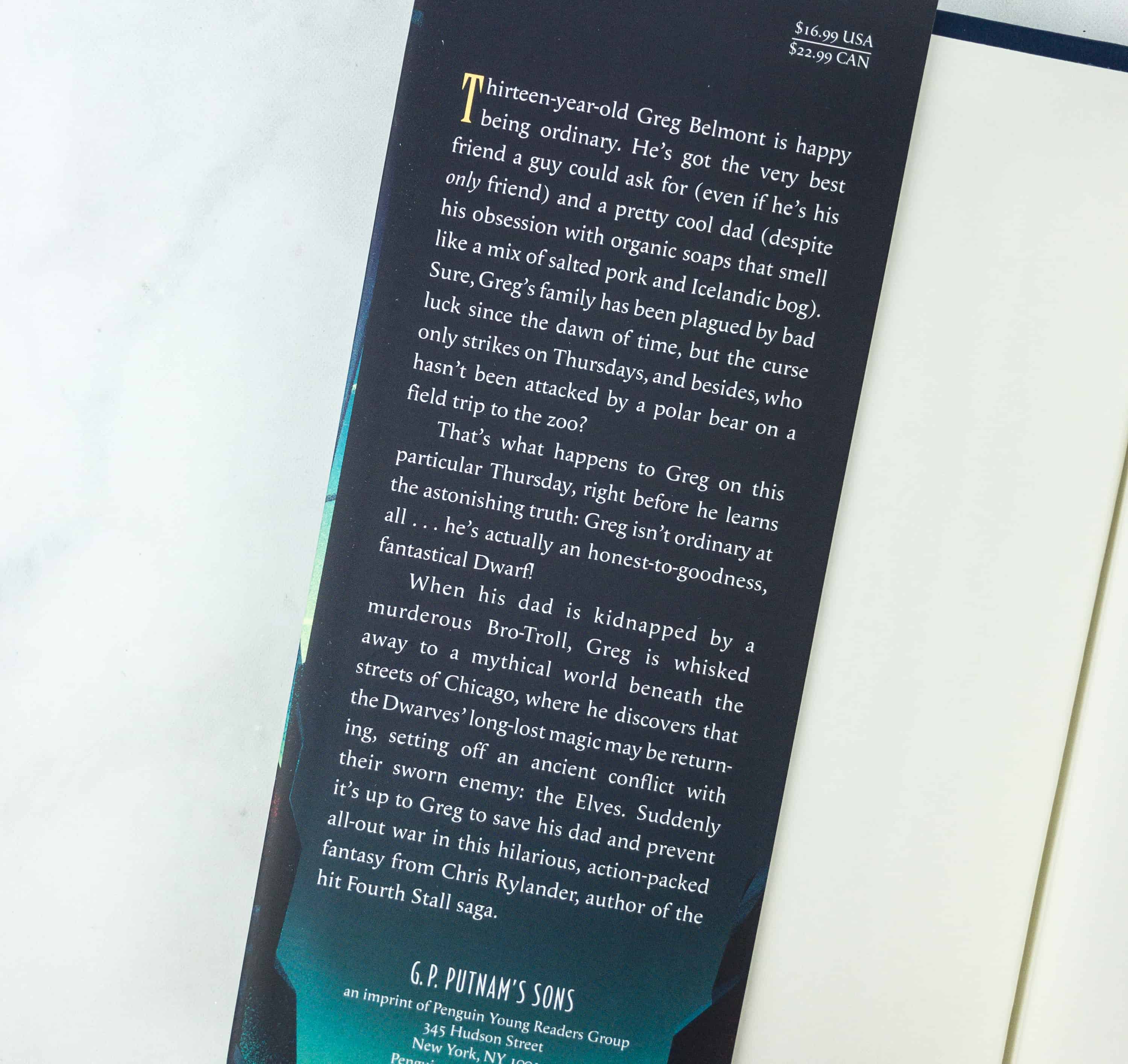 The inside flaps of the cover features some sneak peek of what the book is all about.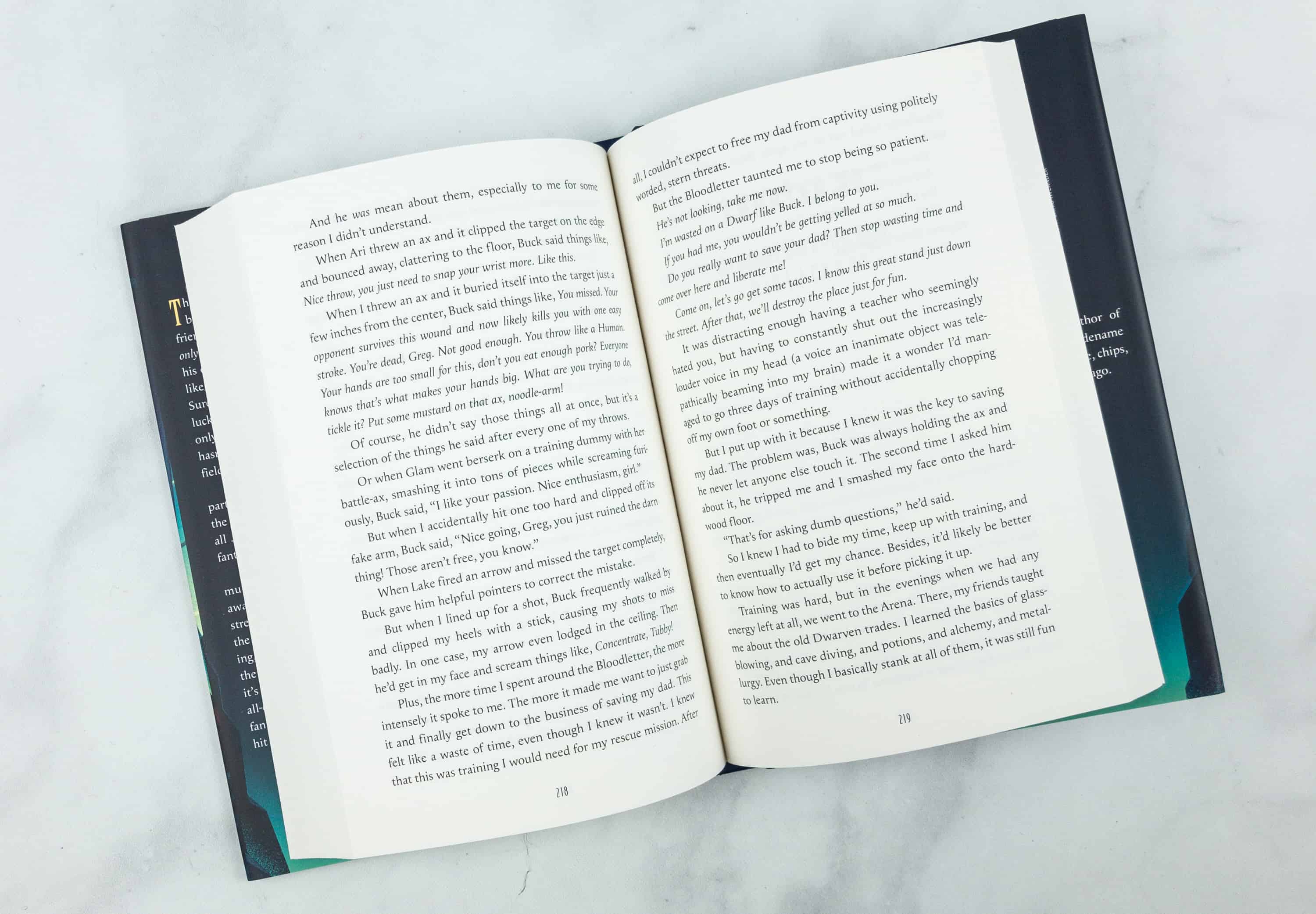 The book doesn't only feature adventure but it also included magic and humor, the perfect blend for a very interesting story that the kids will enjoy and love. It also teaches a lesson to embrace who you really are!
Here's a sneak preview about the next month's box!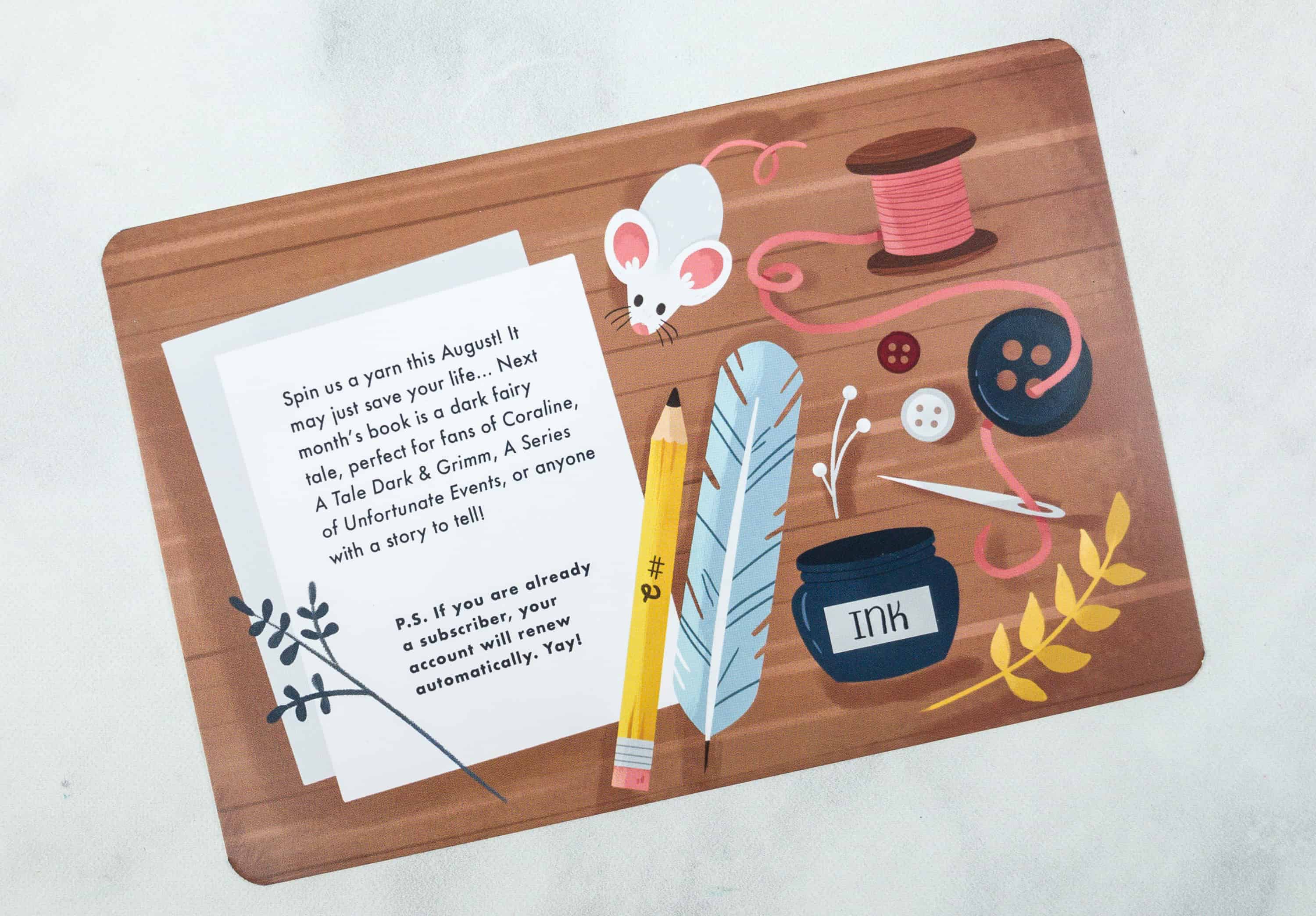 It hinted that the next month's book is a dark fairy tale… Sounds really intriguing and thrilling!
OwlCrate Jr. always provides fun bookish stuff with a wonderful theme each month, plus they also put extra effort into including fun activities that we really love. Everything in this month's box is perfectly brought together along with a very interesting tale of answering your true calling. It's really an exciting way of learning for the kids, from fun activities to the moral of the story that they can apply in real life. The set of paper inflatables are fantastic too, as the kids had fun coloring and playing with them. Next month's hint gave us the chills of excitement. We just can't wait! This is really a great box that adds new and good titles to our kids' bookshelves each month!
What did you think of the Owl Crate Jr. box this month?