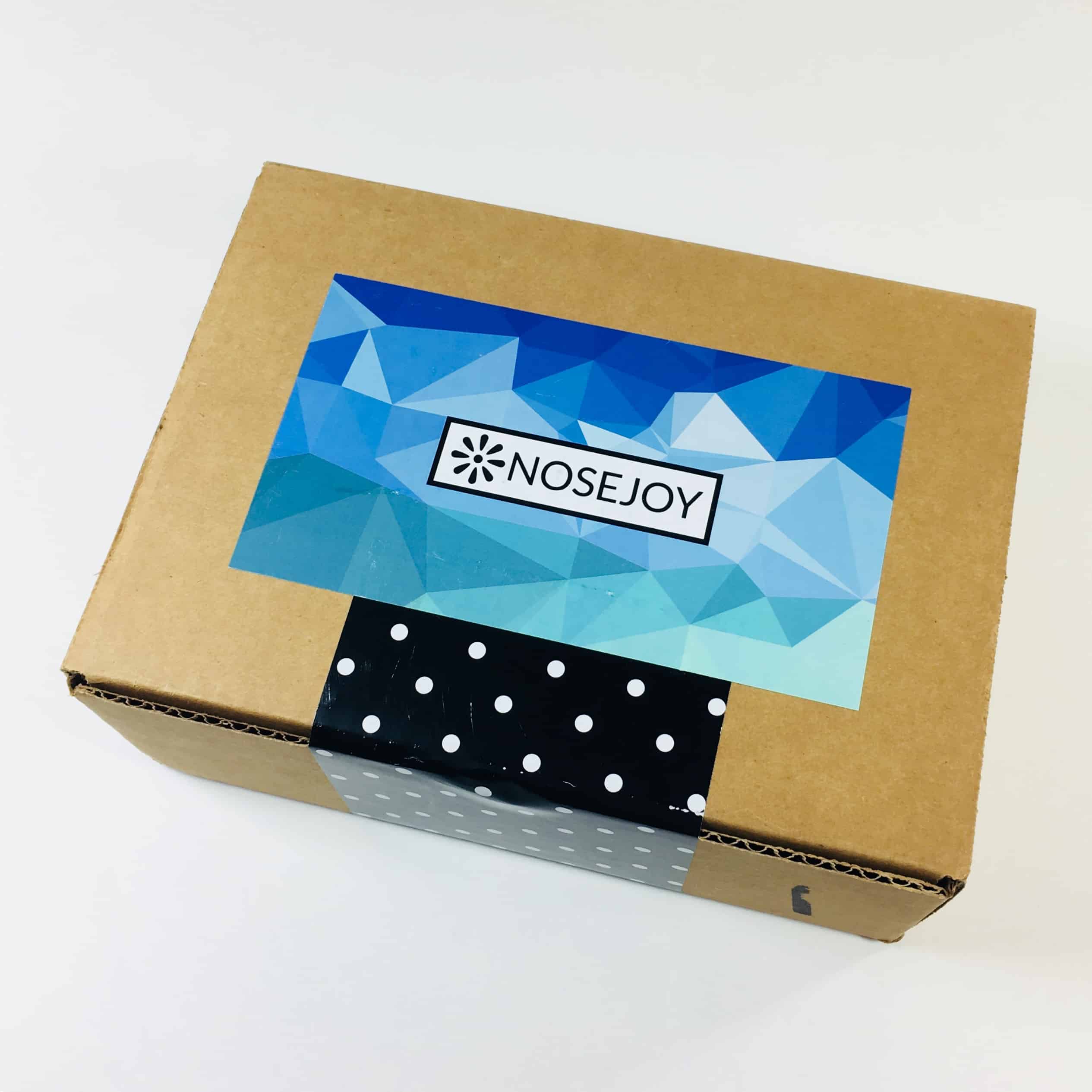 NOSEJOY is a monthly subscription box that sends items to please your sniffer! Make your nose happy with lovely smelling soaps, candles, lotions, and more for $34.95, which includes shipping. Each box will be curated to the season and will include upscale and boutique brands.
Enjoy 4 to 5 scented products delivered to you each month. Generally every month will include a candle and a soap, plus other items for home and body. Product sizes are full size or travel size.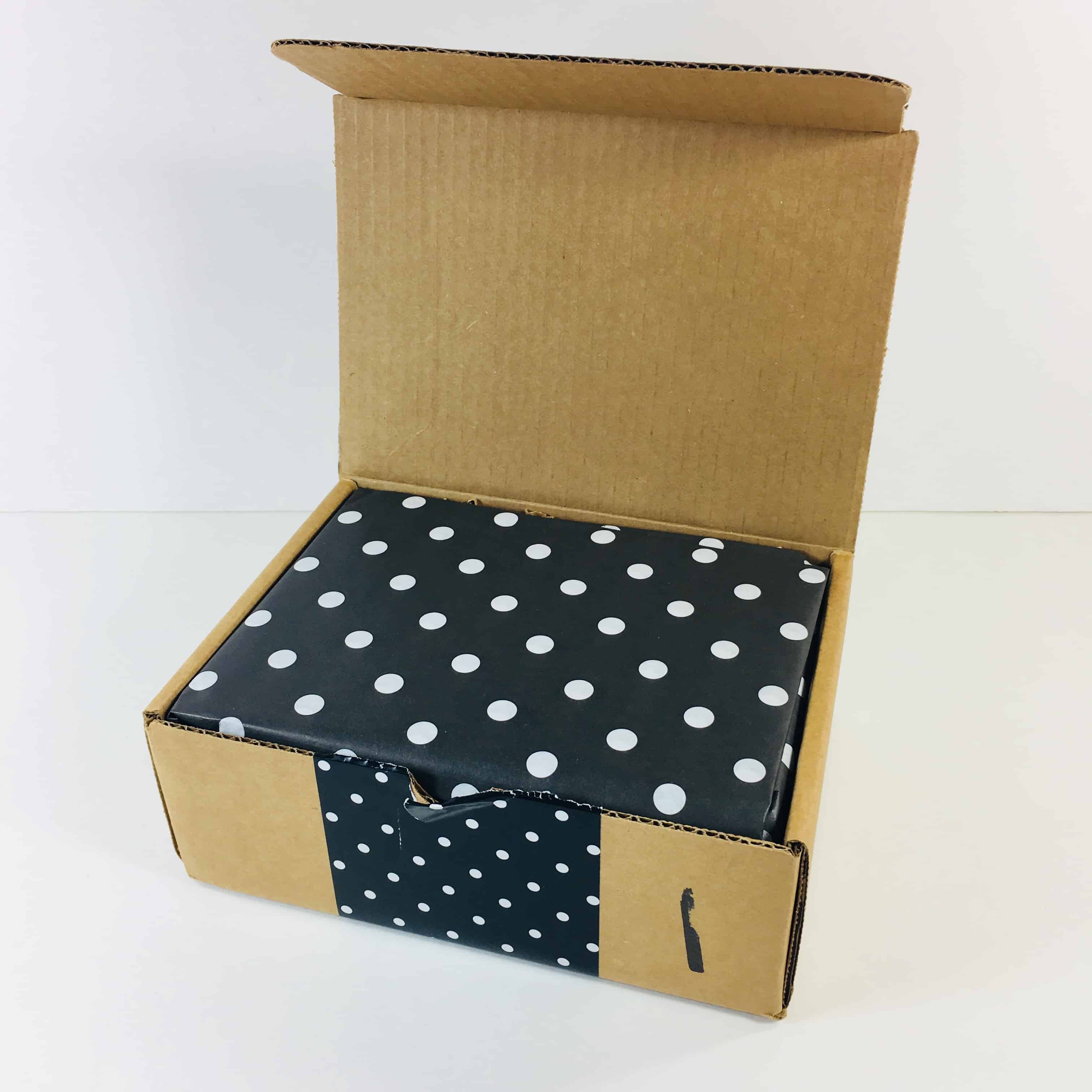 The presentation was lovely, with a seasonal sticker on the outside and patterned tissue paper inside. I love that the sticker outside the box is changed every month, it is a nice touch!
DEAL: Get $5 off your first box! Use coupon code HELLO5.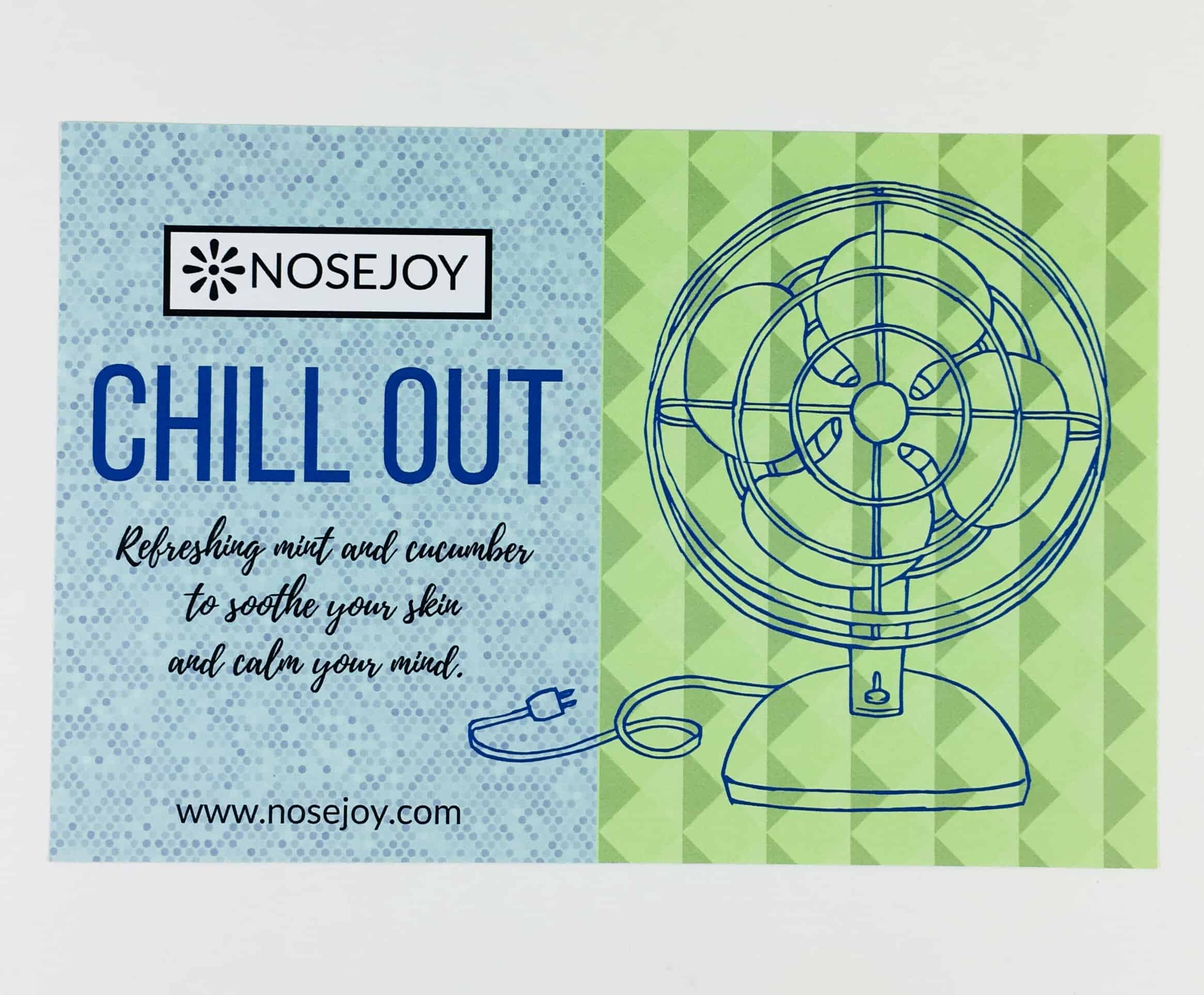 I found a card that announced the August theme, Chill Out. I was hoping that the sticker on the outside of the box was hinting at something minty and I was halfway there!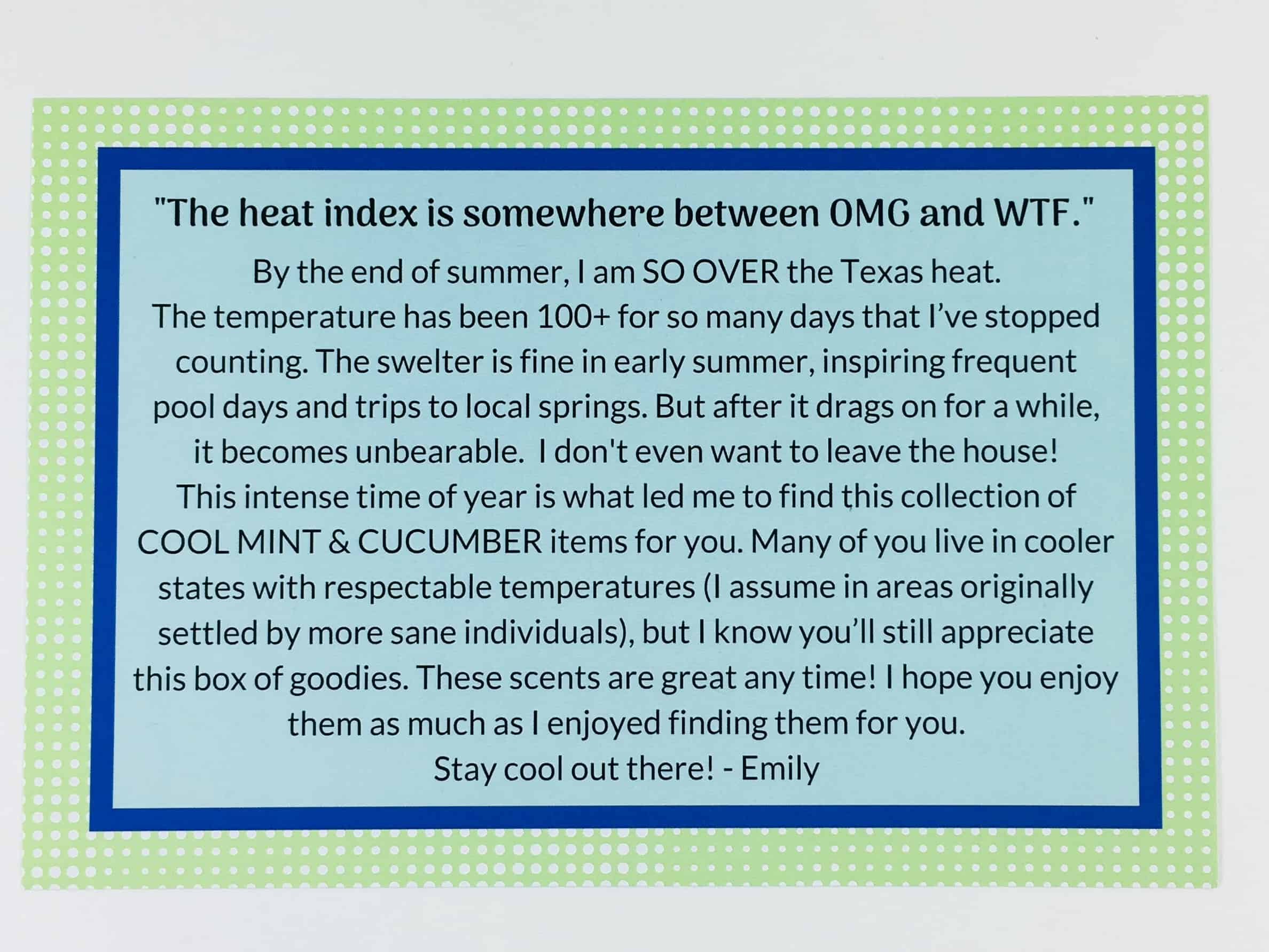 The back of the card gave a little intro into this month's theme and items. I live in the same area where NOSEJOY Box is located (yay Austin!) and I can relate to the sentiment in the card, which is that the heat lasts seemingly forever and I am loathed to leave my house. I checked with a local meteorologist and he says that as of the day I was writing this post, we have already hit 100+ degrees 43 times this year. That's not even including the times when it was in the 90's or the heat index made it feel hotter. I need some relief!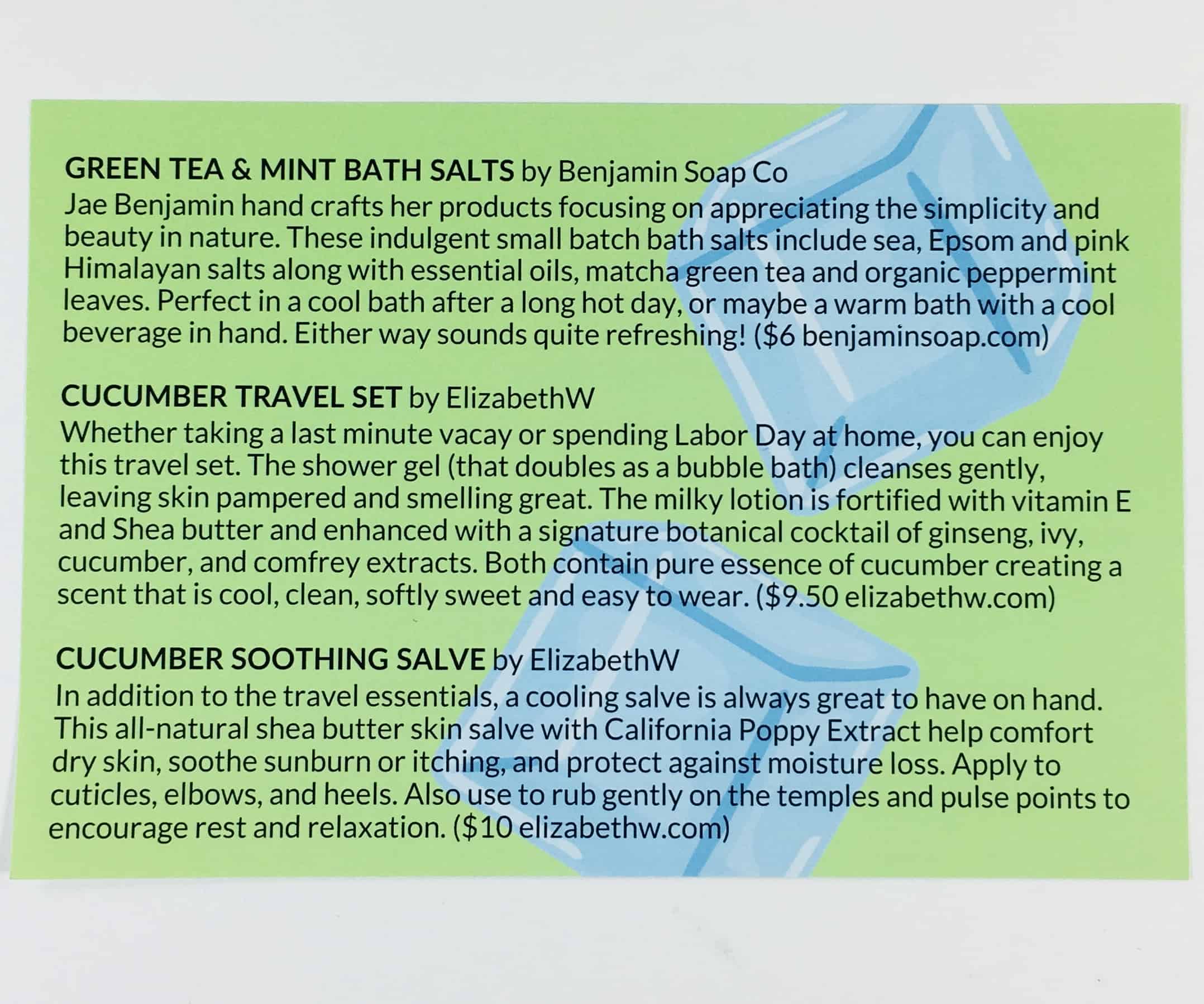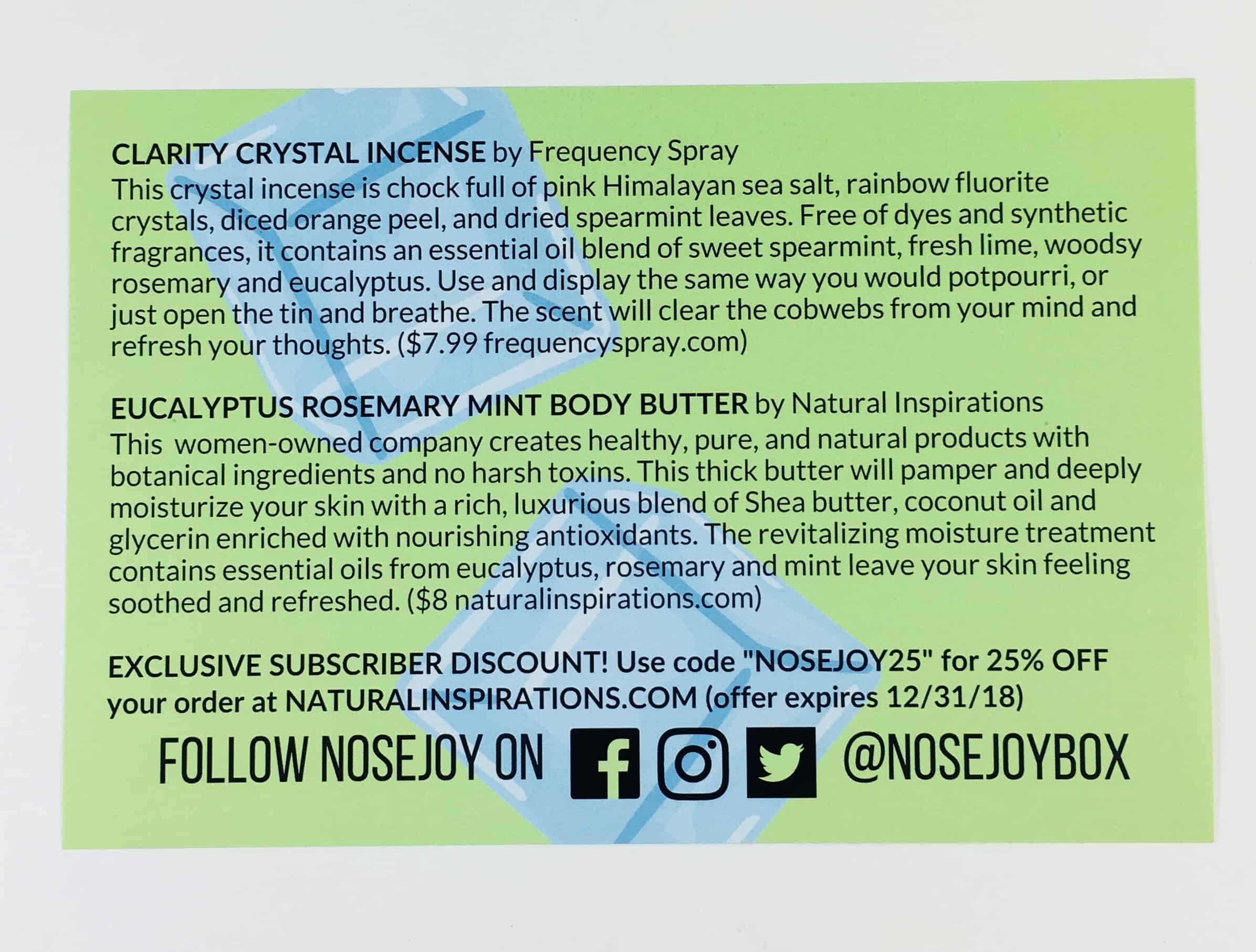 There was a separate card that gave a little info for each item, its MSRP, and listed a website in case you need more.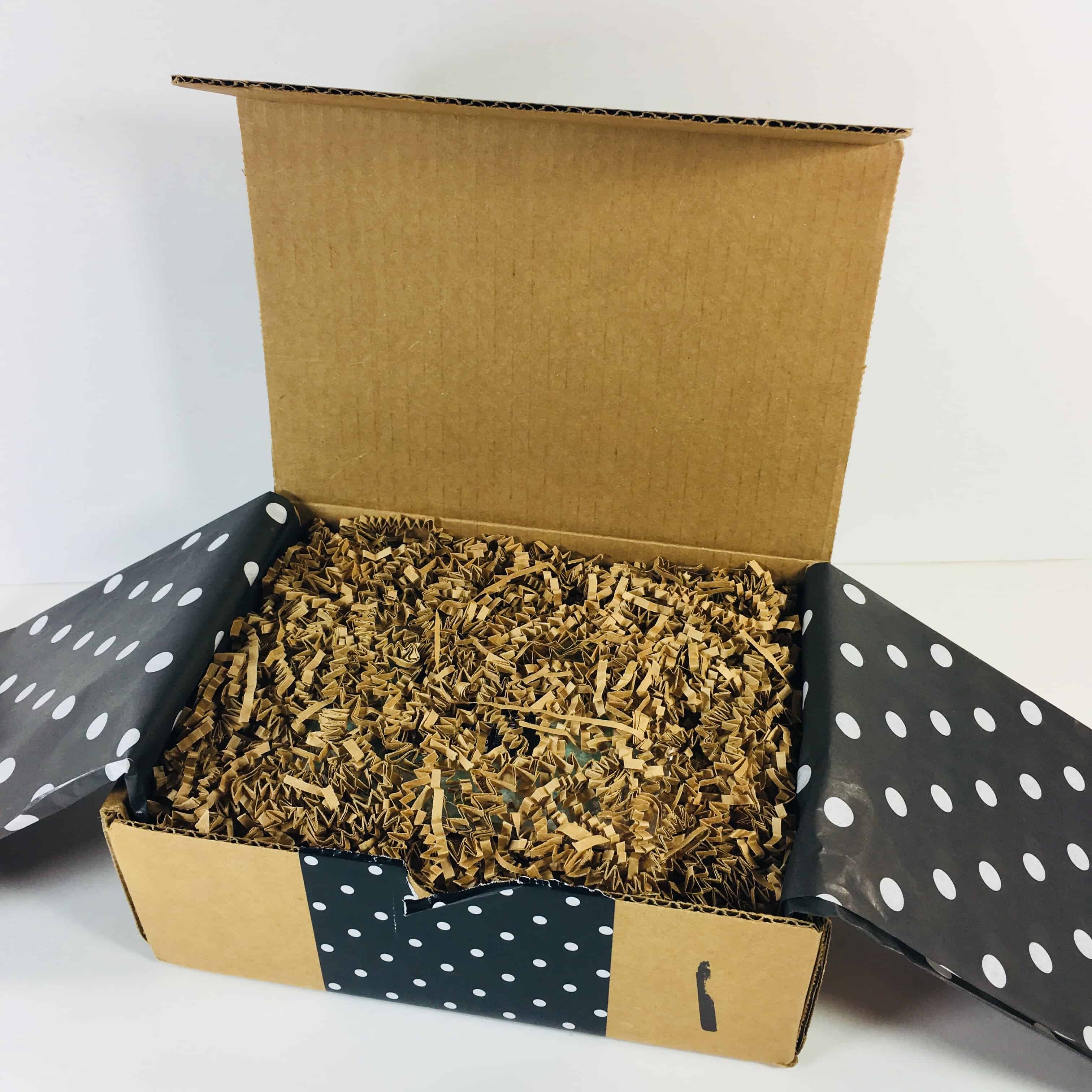 Everything was tucked into shredded paper squiggles.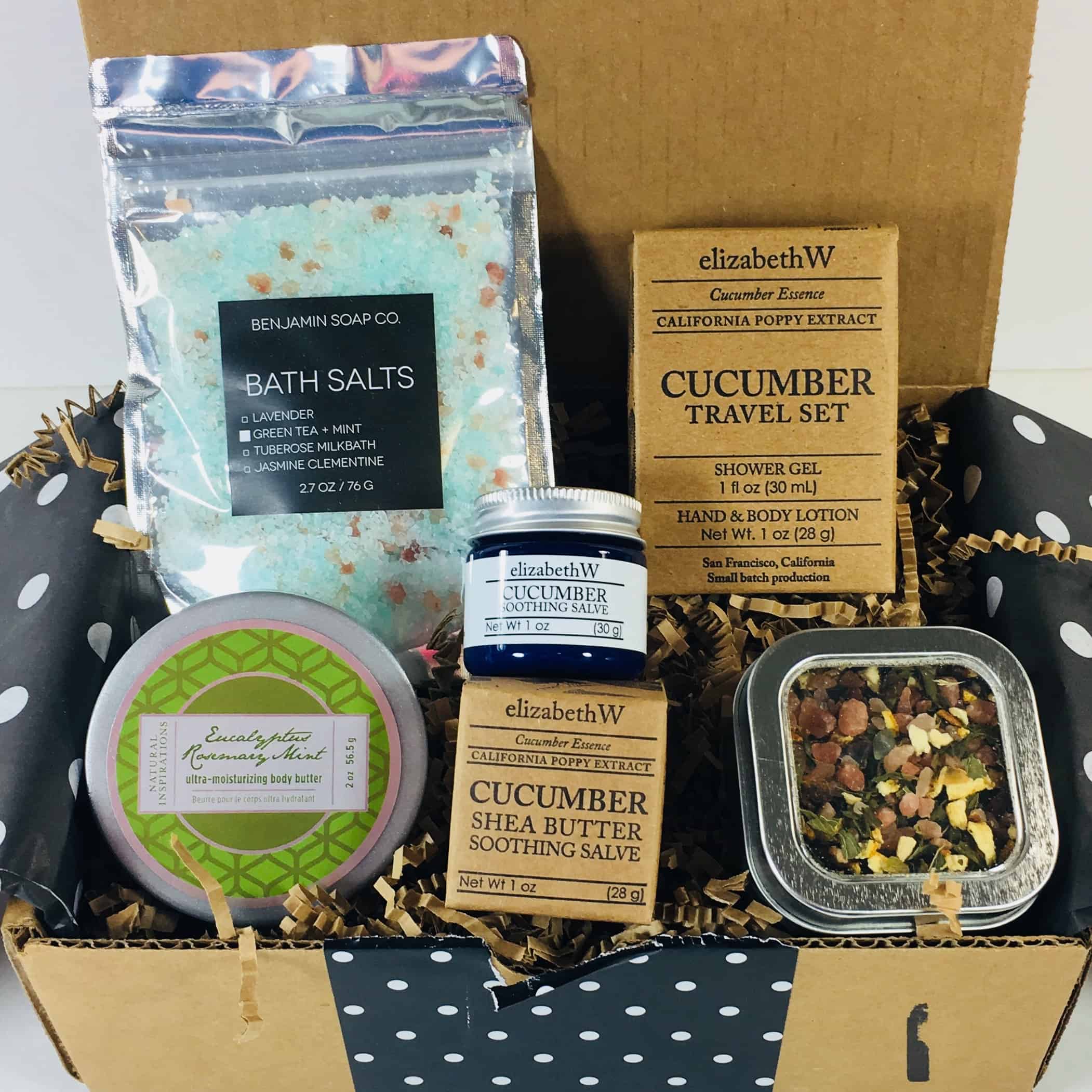 Everything in my August 2018 NOSEJOY box! Minty minty mint! Plus some cool cucumber!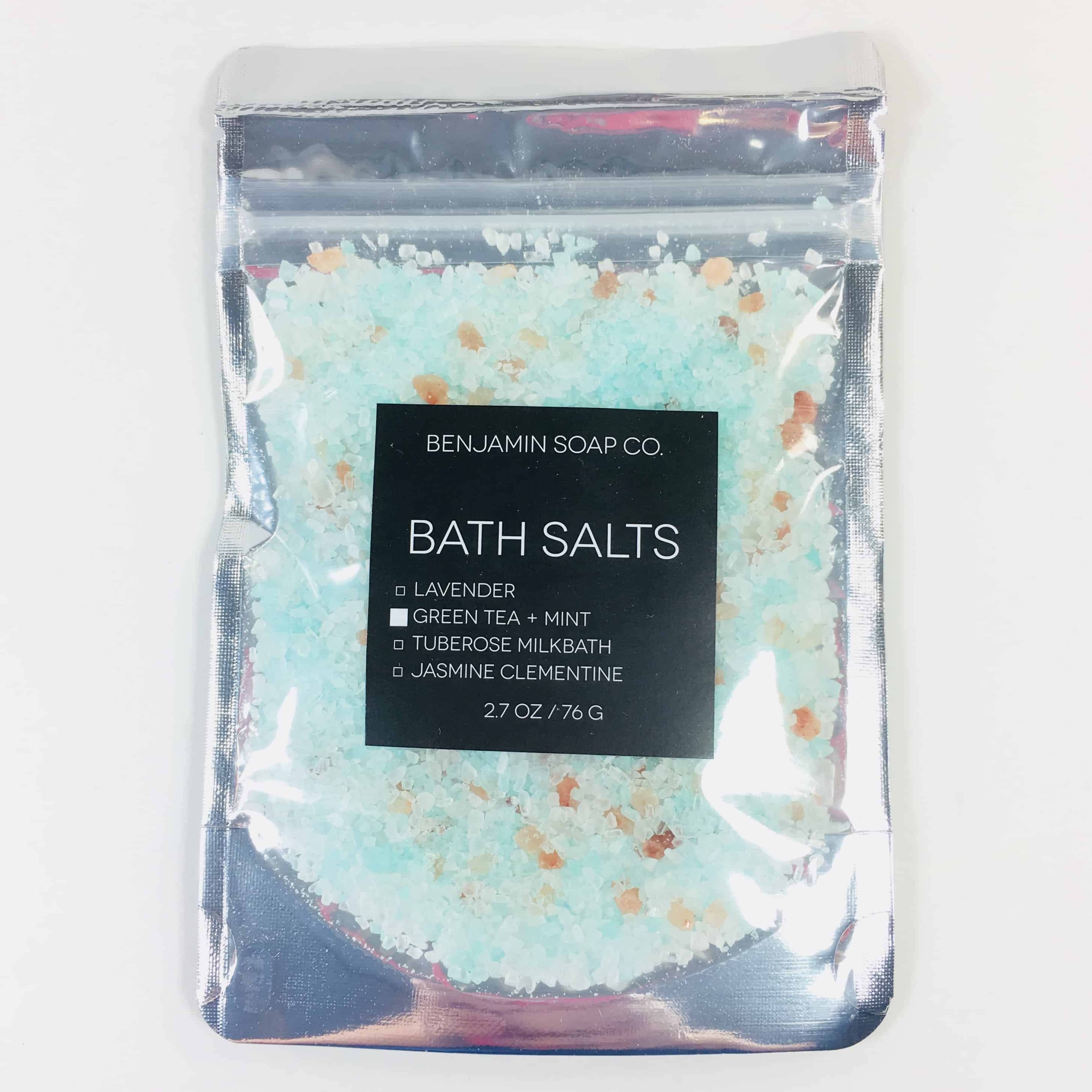 Benjamin Soap Co. Green Tea & Mint Bath Salts ($6) are all-natural and made with sea, Himalayan, and Epsom salts; essential oils; matcha tea; and peppermint leaves. You can pour the contents into a warm bath and hopefully, it might make you feel a bit cooler when you get out of the tub. The smell is delicious, like those soft buttermint candies.
Frequency Spray Clarity Crystal Incense ($7.99) Pink Himalayan salt shows up again in this tin of "crystal incense."
There's also rainbow fluorite crystals, dried orange peel, and dried spearmint leaves. Then a blend of spearmint, lime, rosemary, and eucalyptus essential oils are mixed in for fragrance.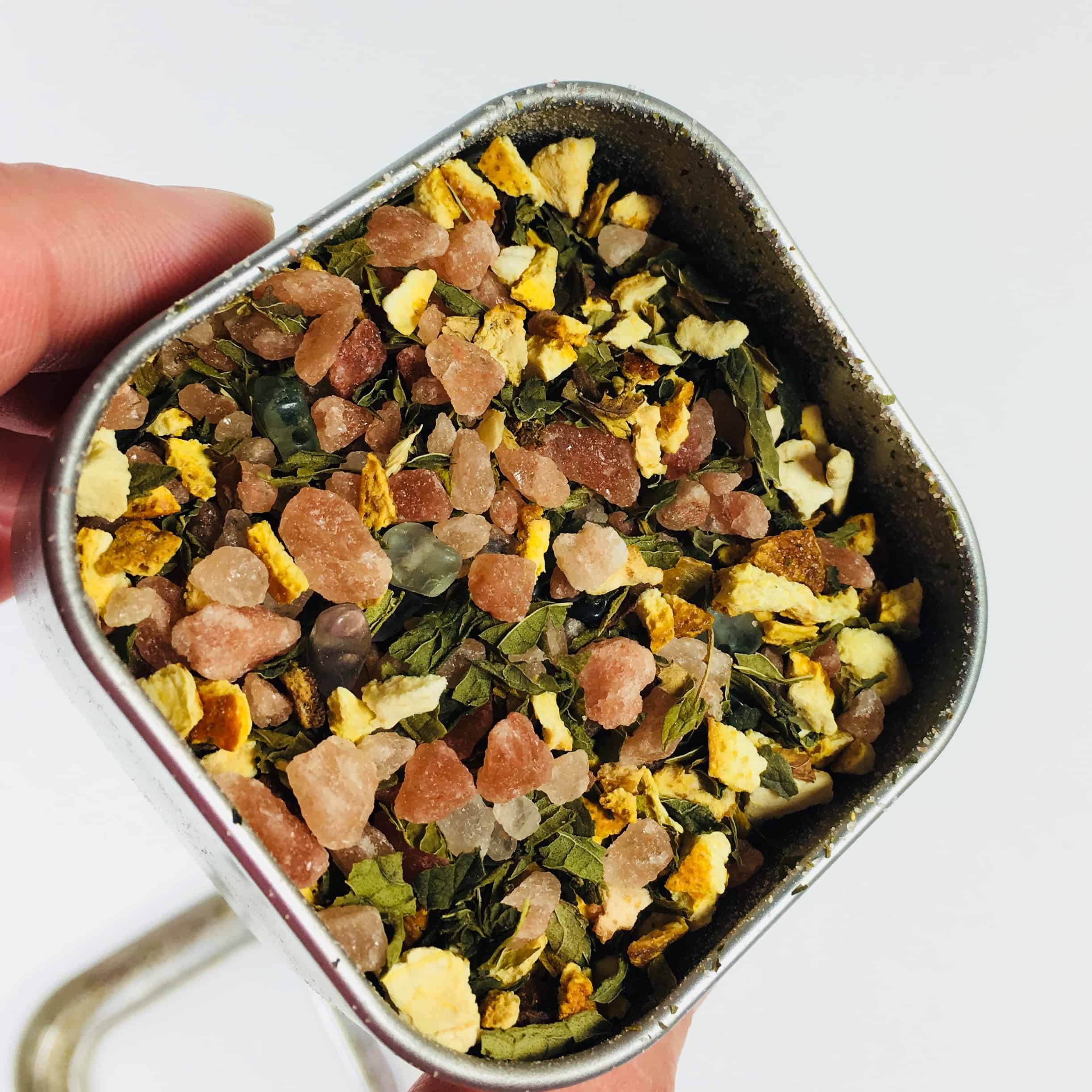 It's so pretty! You can simmer some of this in a pot with water, pour it onto a dish for display, or just open the lid when you need a breath of freshness. I remove the lid and set it in front of my computer and the scent just drifts right up to my nose and it smells wonderful.
Natural Inspirations Eucalyptus Rosemary Mint Body Butter ($8) My skin gets a workout in the summer. Between a trip to the ocean and a few dips in the local pool, not to mention an intense zap by the sun thanks to living in Texas, it needs some serious moisture right about now.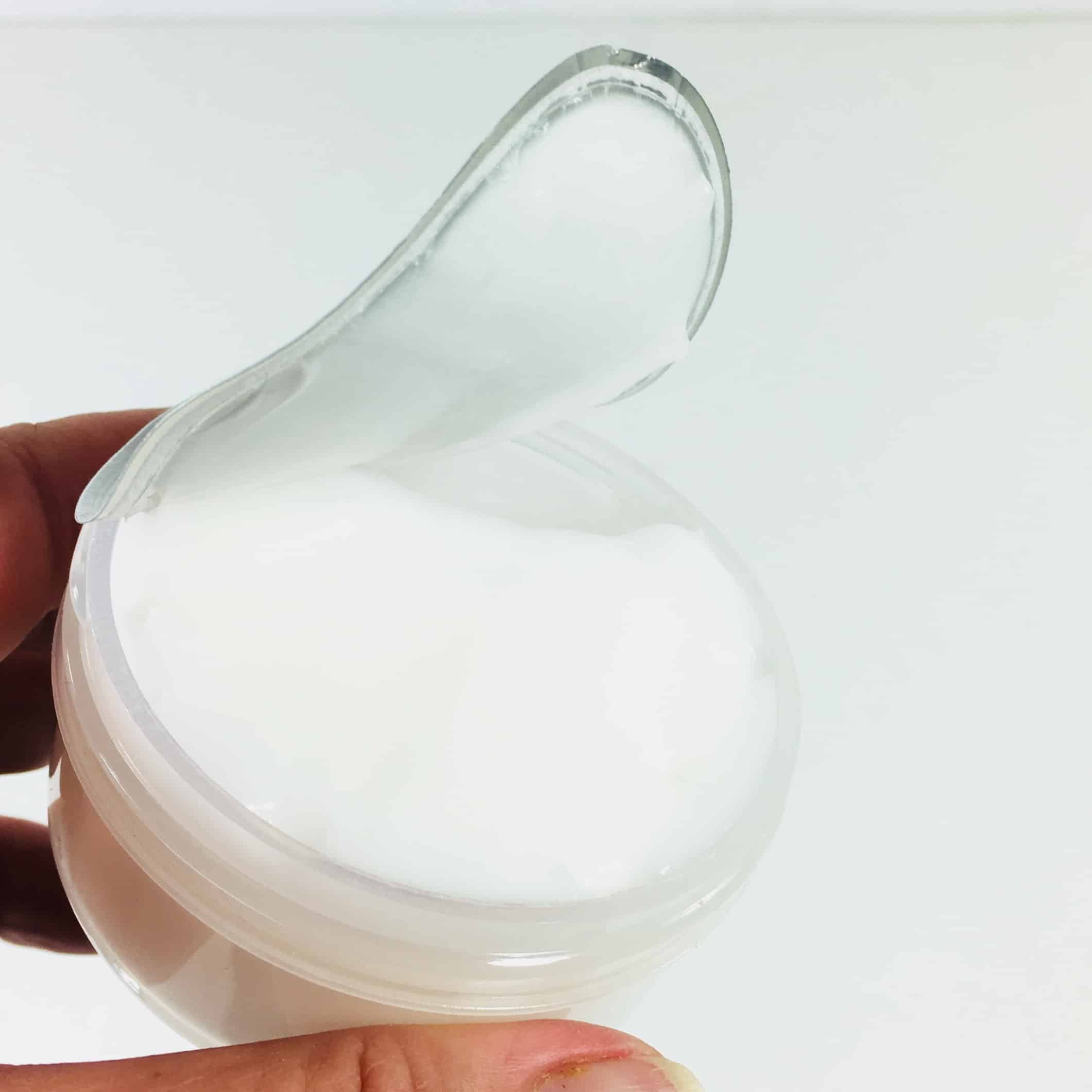 I like that this body butter felt very luxurious going on, but it didn't leave me with greasy skin. It had a soft fragrance that was fresh but not like rubbing Vicks all over. Coconut oil and shea butter are some of the skin-soothing ingredients, along with carrot, pomegranate, cranberry, grape, and black cumin seed oils.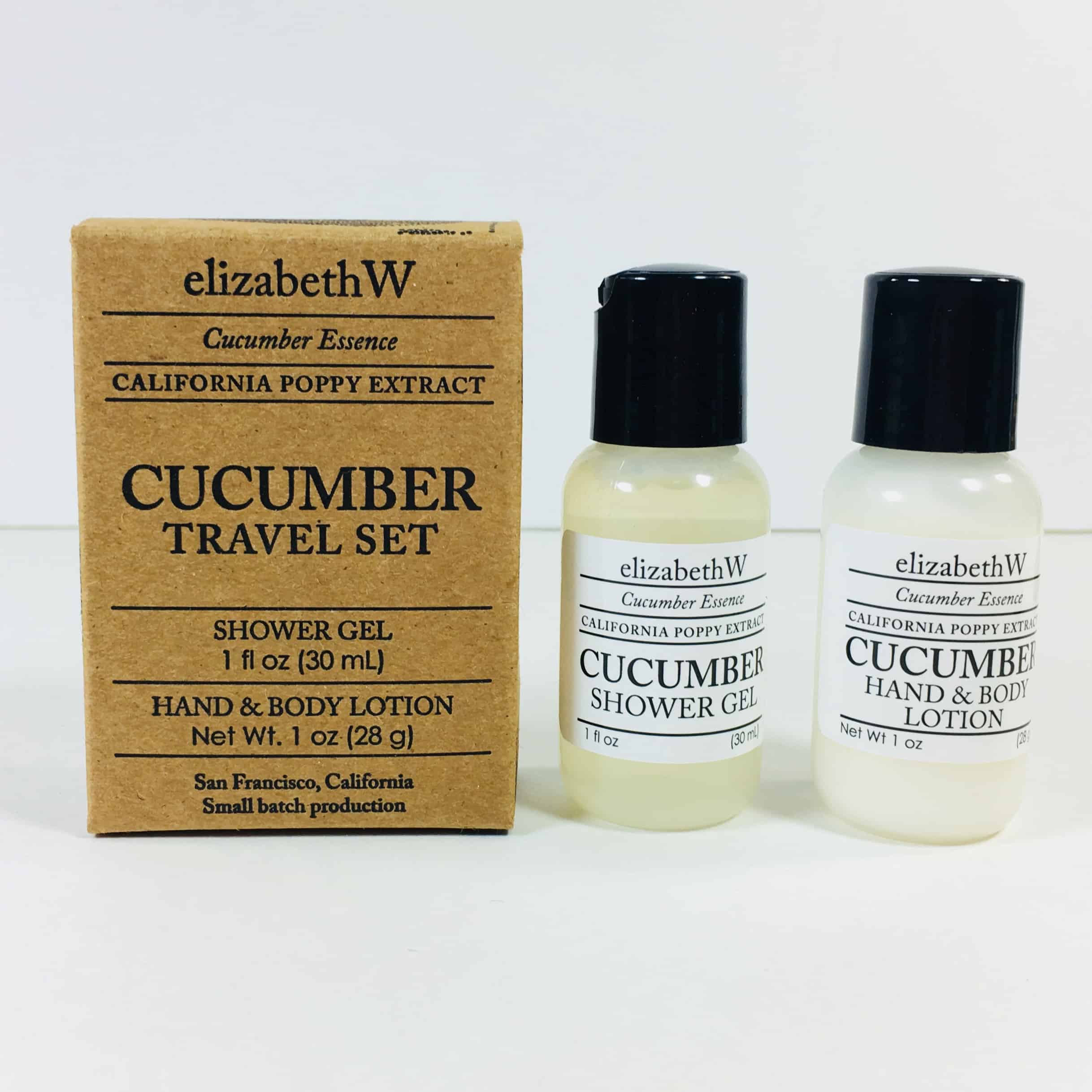 Elizabeth W Cucumber Travel Set ($9.50) I tried this duo this morning and am always happy to try multiple products from a company. The shower gel provided lots of bubbles and had a light cucumber scent. The lotion was light-weight and nice for a hot day, it wasn't greasy or sticky. It also had just a bit of scent which faded quickly so it wasn't overwhelming or like those overly fragranced products from the store at the mall.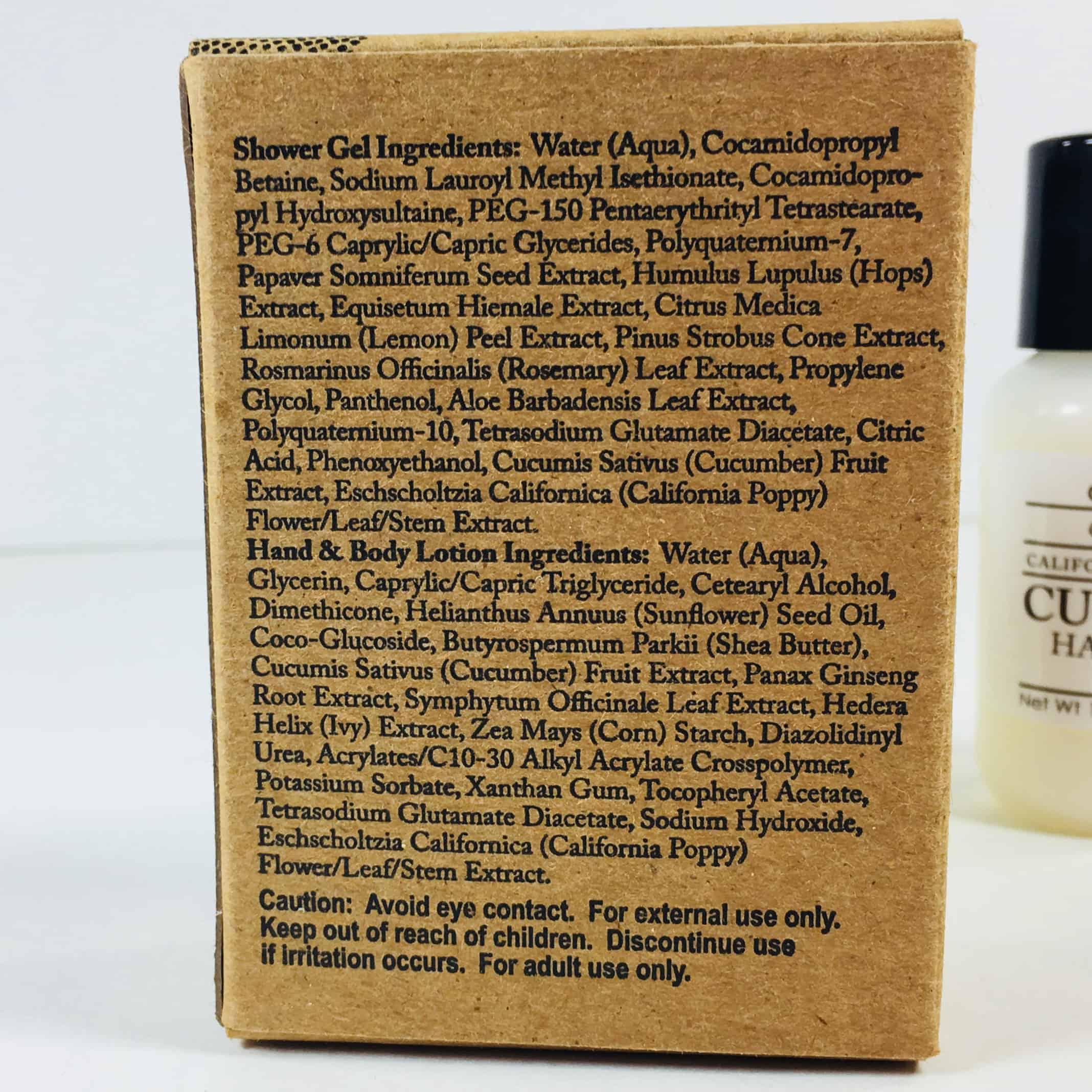 The ingredients were listed on the back of the box. Each product from this brand includes an extract from the California Poppy, which has relaxing and soothing properties.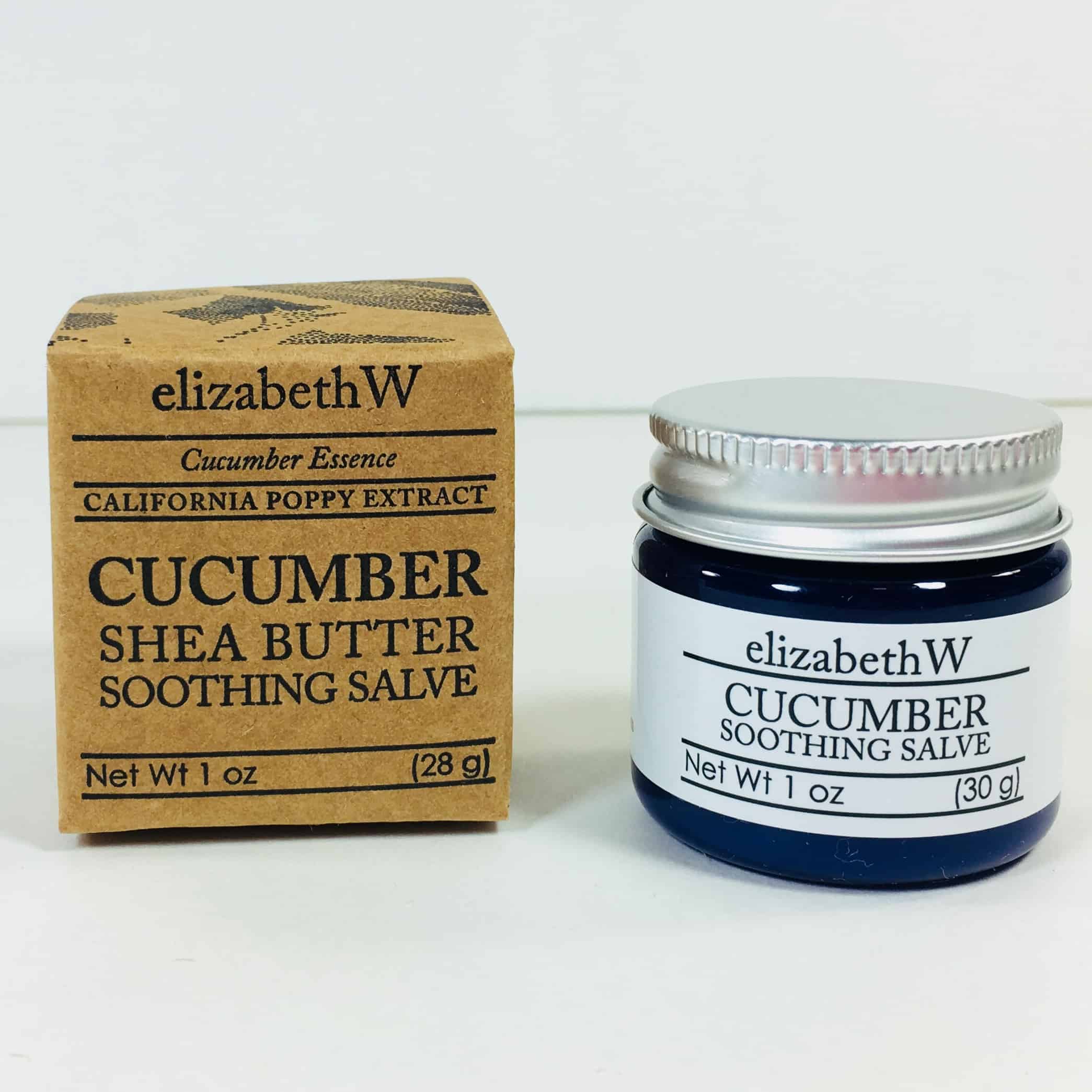 Elizabeth W Cucumber Soothing Salve ($10) Salves are perfect for putting on bug bites, dry patches of skin, cuticles, heels, etc. You can also use this lightly fragranced salve on pulse points. It smells like cucumber (like the products from the same brand shown above).
I like a short (and natural) ingredients list. This is just up my alley.
Please ignore the giant fingerprint – I didn't much care for my first picture and did a retake after I tested the product!
The August NOSEJOY box was a refreshing box to receive during the dog days of summer. I liked the cool notes of the cucumber scented products and the bracing effects of the minty ones. The potpourri was very interesting, I've never encountered one with crystals in it before! As always, NOSEJOY remains one of my favorite boxes because they always send something unexpected and yet I also know that I will receive items that I can always use more of, such as body lotion. The products had a value of around $41.49.
Have you tried NOSEJOY? What do you think of this box?