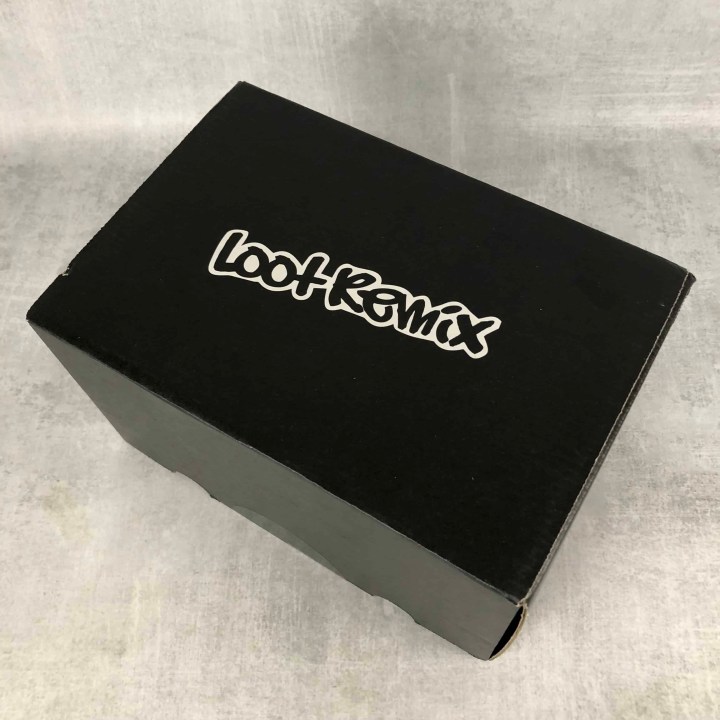 LOOT CRATE REMIX is a surprise mix of past Loot Crate items from any of Loot Crate's lines – 3 items from your favorite pop culture franchises PLUS a "best of" pin! Collectibles, gear, figures and more — $30+ value in every crate.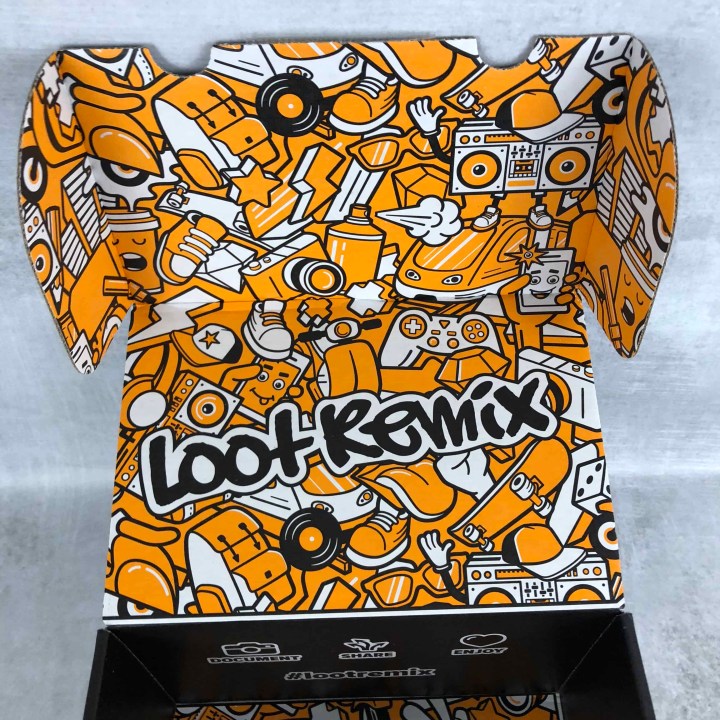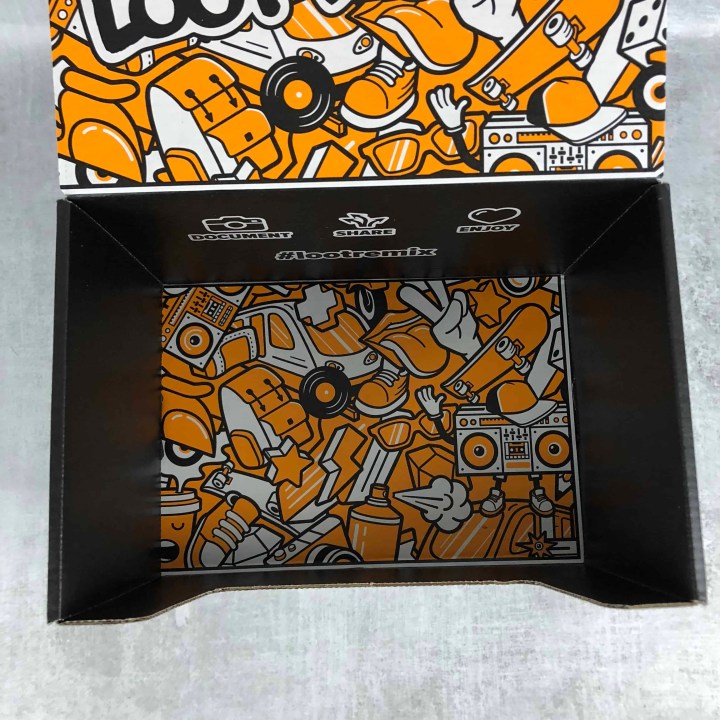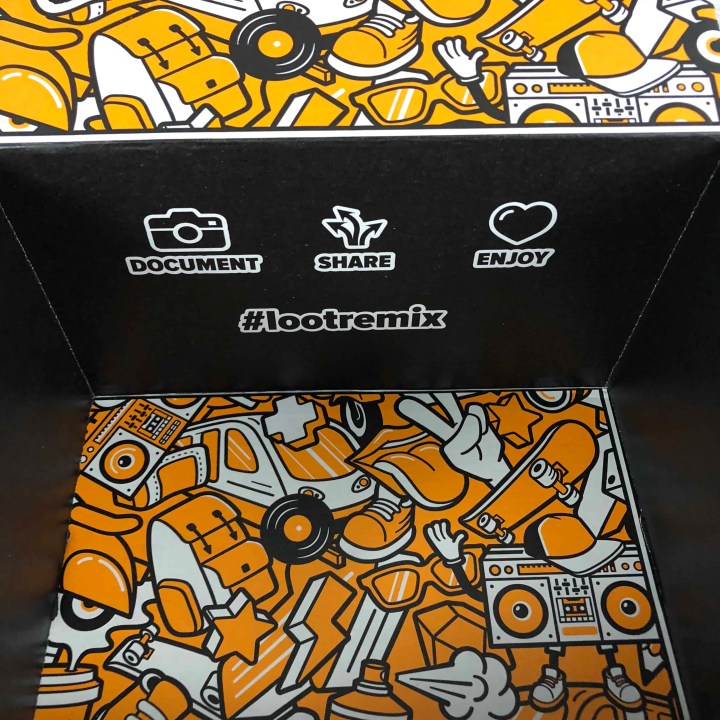 The interior of the box is super fun and encourages you to share your opening experience on social media.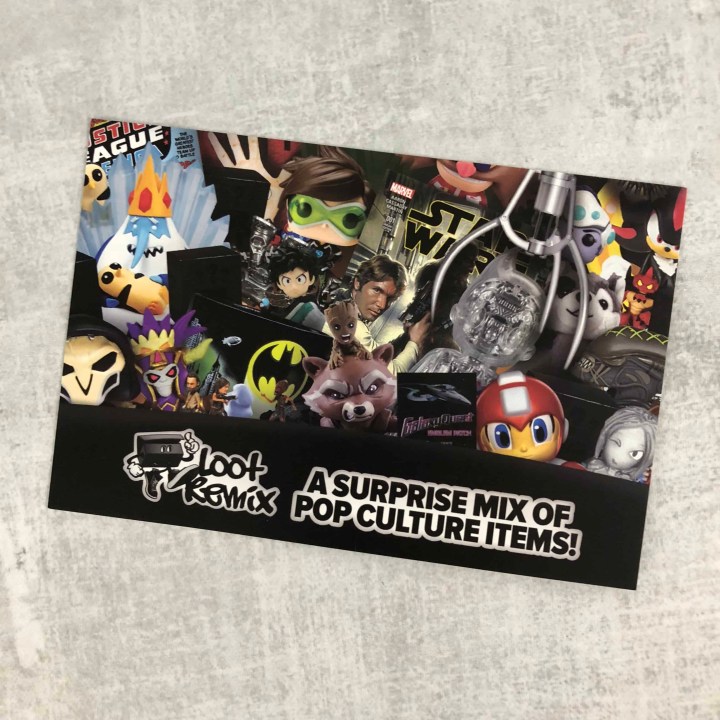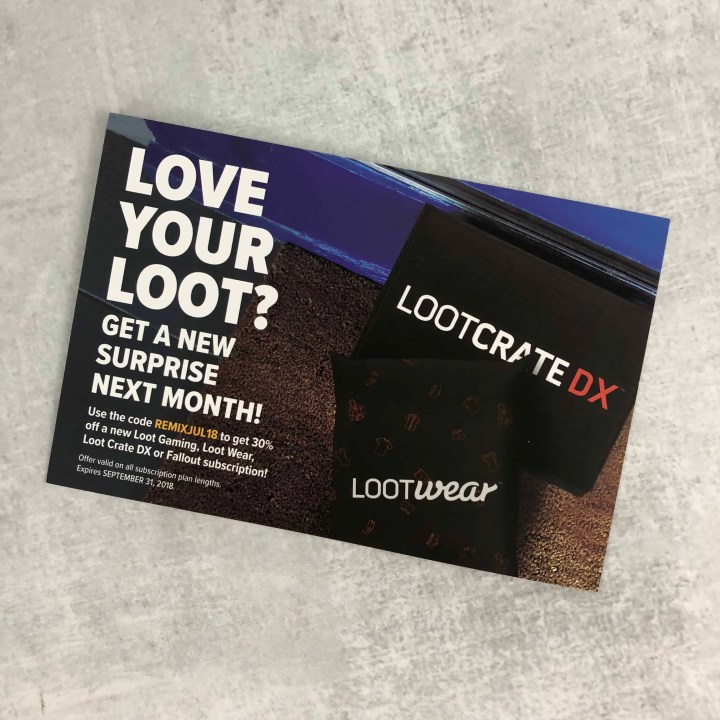 Also included in the box is a discount card for other Loot subscriptions. Save 30% on Loot Gaming, Loot Wear, DX, or Fallout with code REMIXJUL18! Exp 9/30.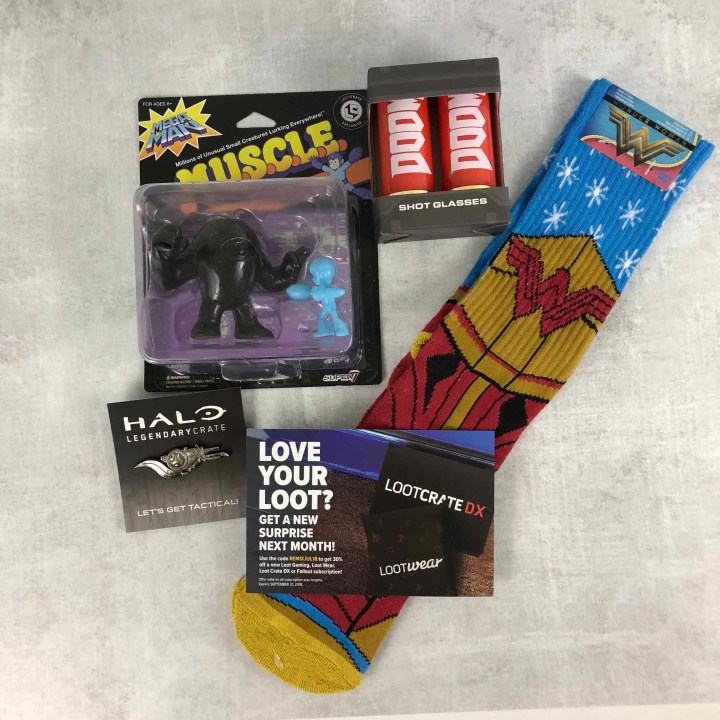 Here is everything from the box.
Doom Shot Glasses – This was in the Loot Gaming October 2017 box, see the review here. The shot glasses look like shotgun shells!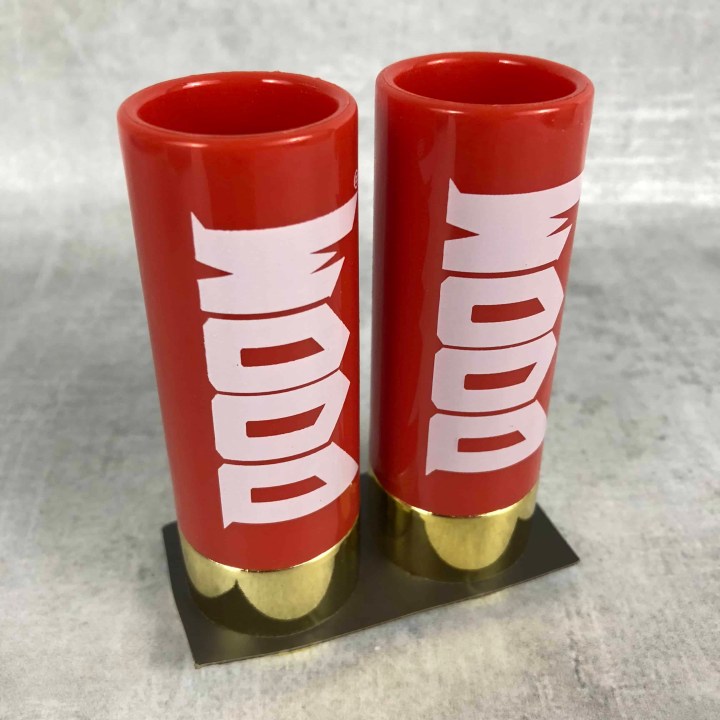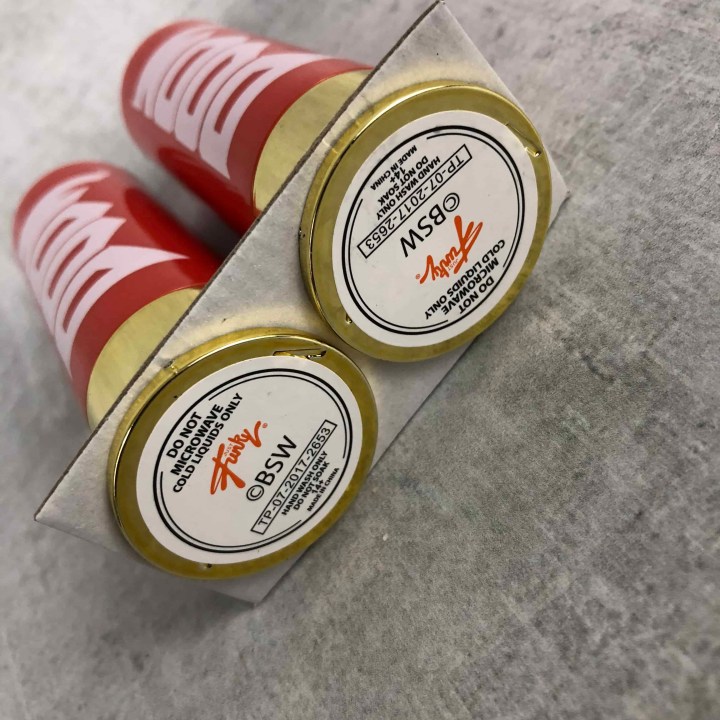 The details are absolutely incredible!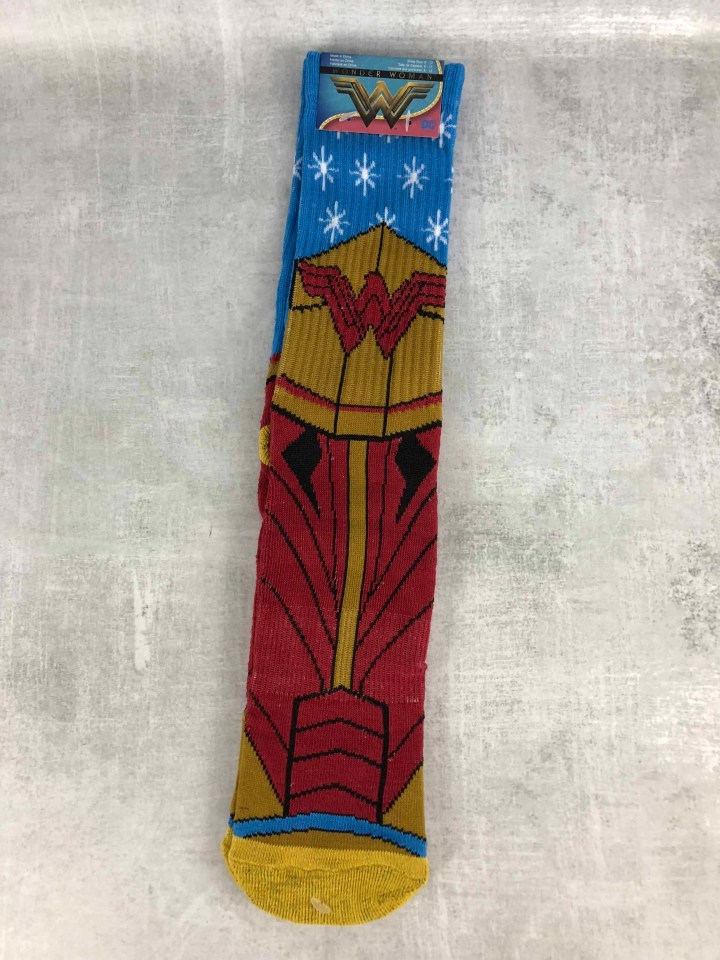 Wonder Woman Socks – This was in the Loot Socks February 2018 box, see the review here. The Wonder Woman movie has been one of the best offerings from the DC movie universe (it's my personal favorite). The socks look wonderful!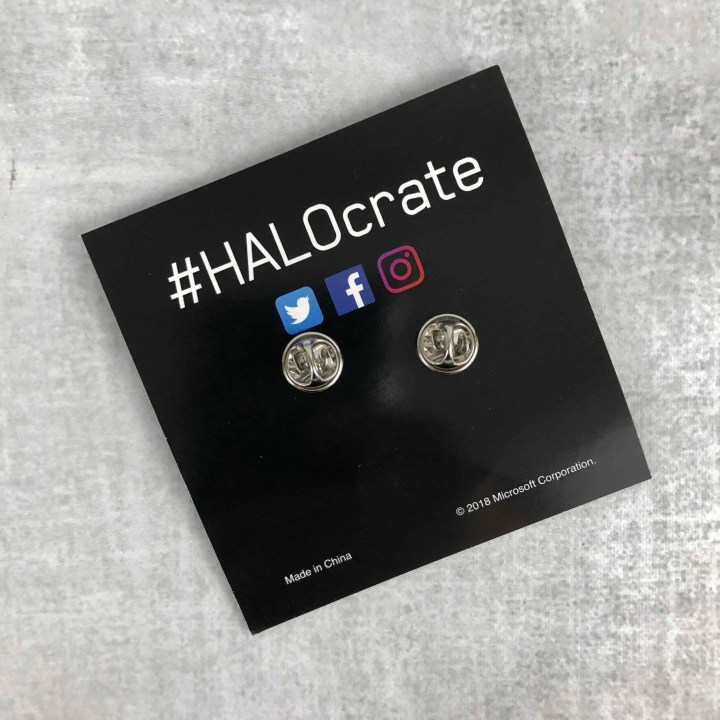 Halo Pin – This was in the Halo Legendary Crate February 2018 box, see the review here. Halo has been a big-time game for each XBOX console. This pin looks really cool!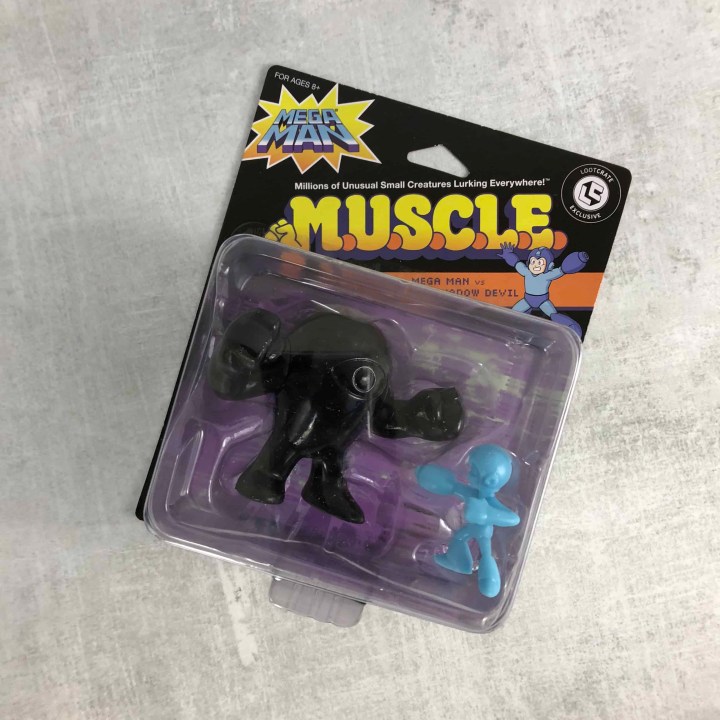 Mega Man M.U.S.C.L.E Figures – This was in the Loot Crate DX September 2017 box, see the review here. The folks at Super7 have been making toys that bring me back to my youth. The great thing about this offering; not only are they M.U.S.C.L.E figures, they come from one of my all-time favorite 8-bit games – Mega Man!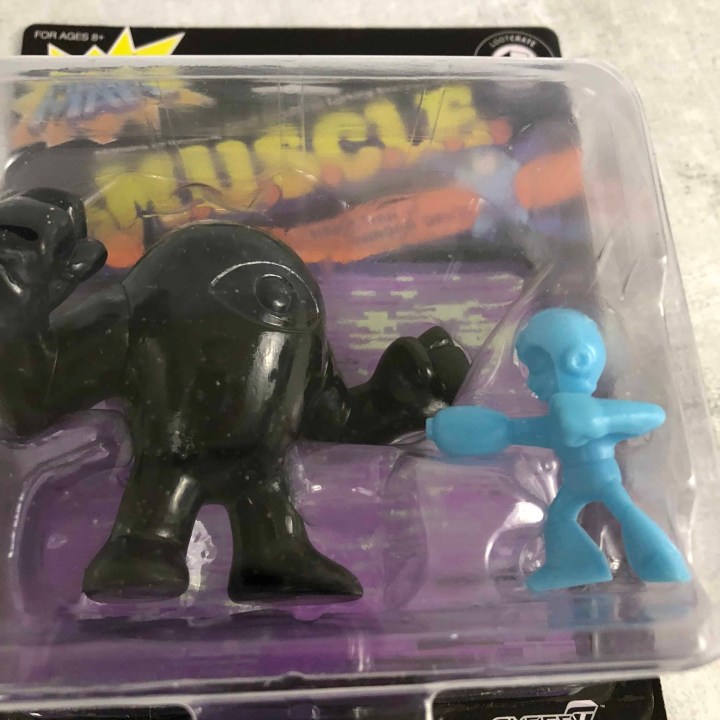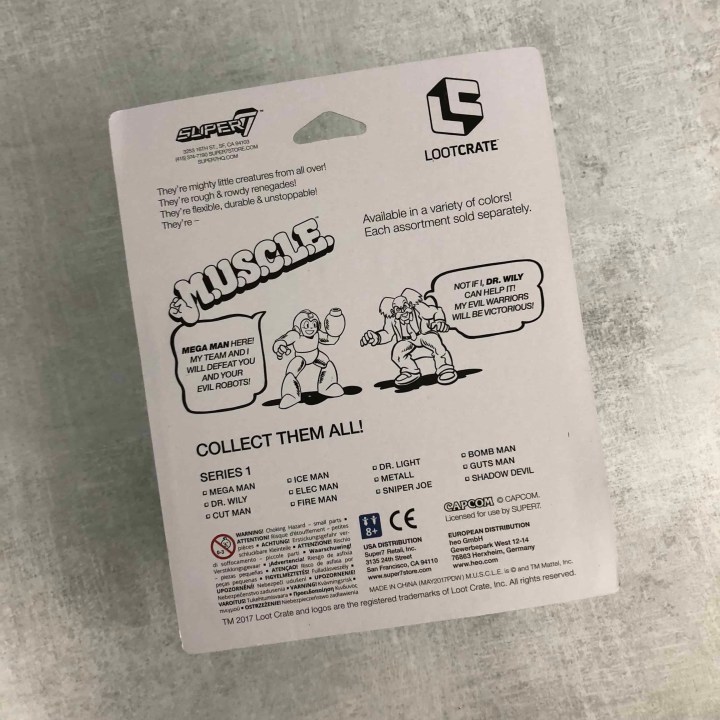 The back of the box is reminiscent of the original toys.
It always makes me happy getting geeky items! Loot Remix is a great way of adding stuff to your geeky collection, especially if you want to get your hands on past Loot Crate items. The items are random and they don't follow a theme, but it's what makes the subscription exciting!
What do you think of the Loot Remix box?