BookCase.Club now has a subscription for children of all ages – the Kids BookCase Club! Starting at $9.99 each month, you'll get a monthly shipment of handpicked books that you and your kids will surely love. Each BCCKids case comes with three handpicked children's books, chosen to ignite the imagination and inspire creativity.
You can customize the subscription depending on your child's gender and age range. Available age categories are newborn to 2 years old, 2 to 4 years old, 5 to 6 years old, 7-8 years old, and pre-teen. This is the review of the box curated for 7-8 year old kids.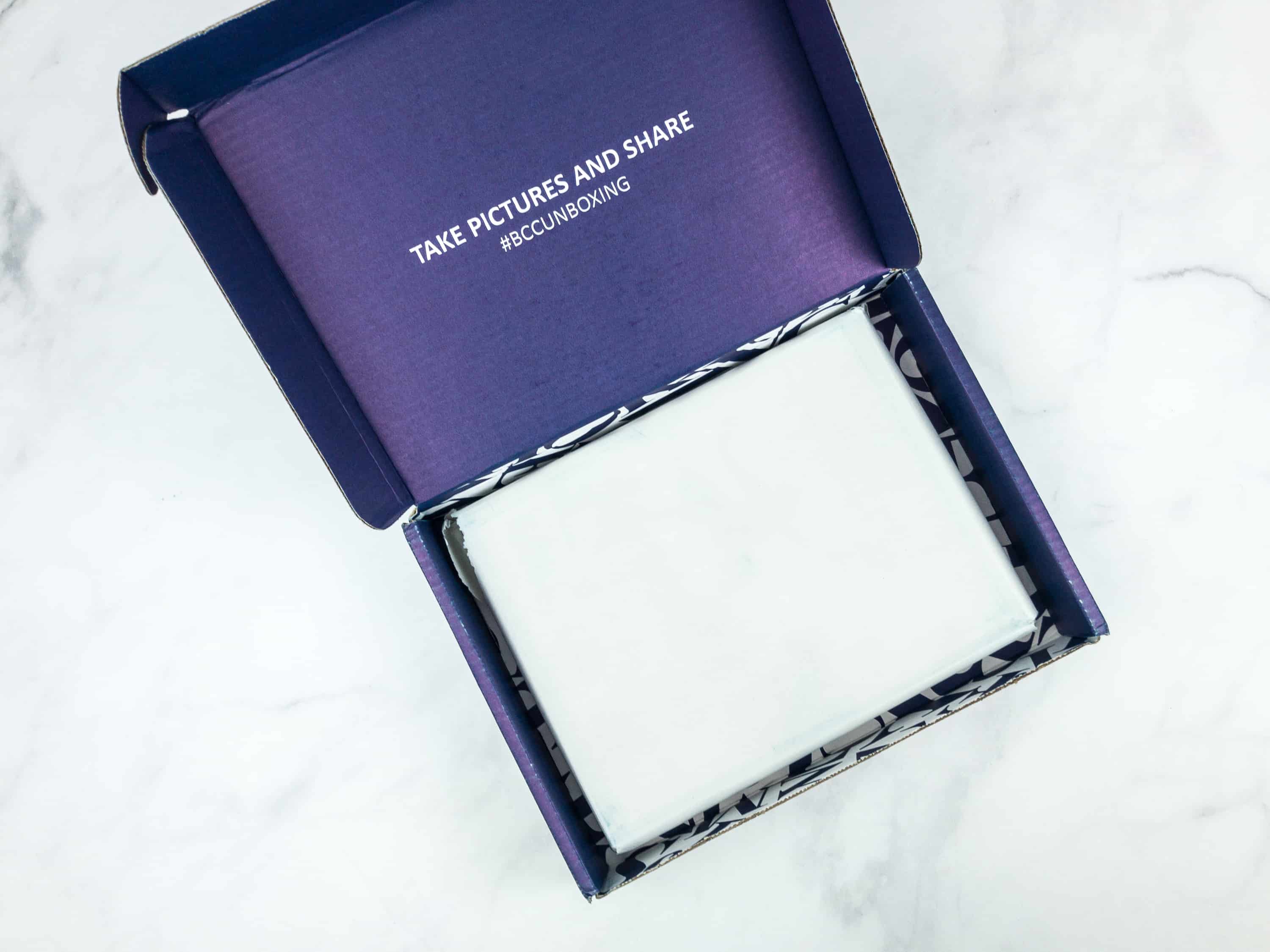 This month's package arrived well-packed with pieces of paper providing extra support during transport. As always, we were so excited to see what was inside!
DEAL: Use code crate50 at checkout and get 50% off your first month!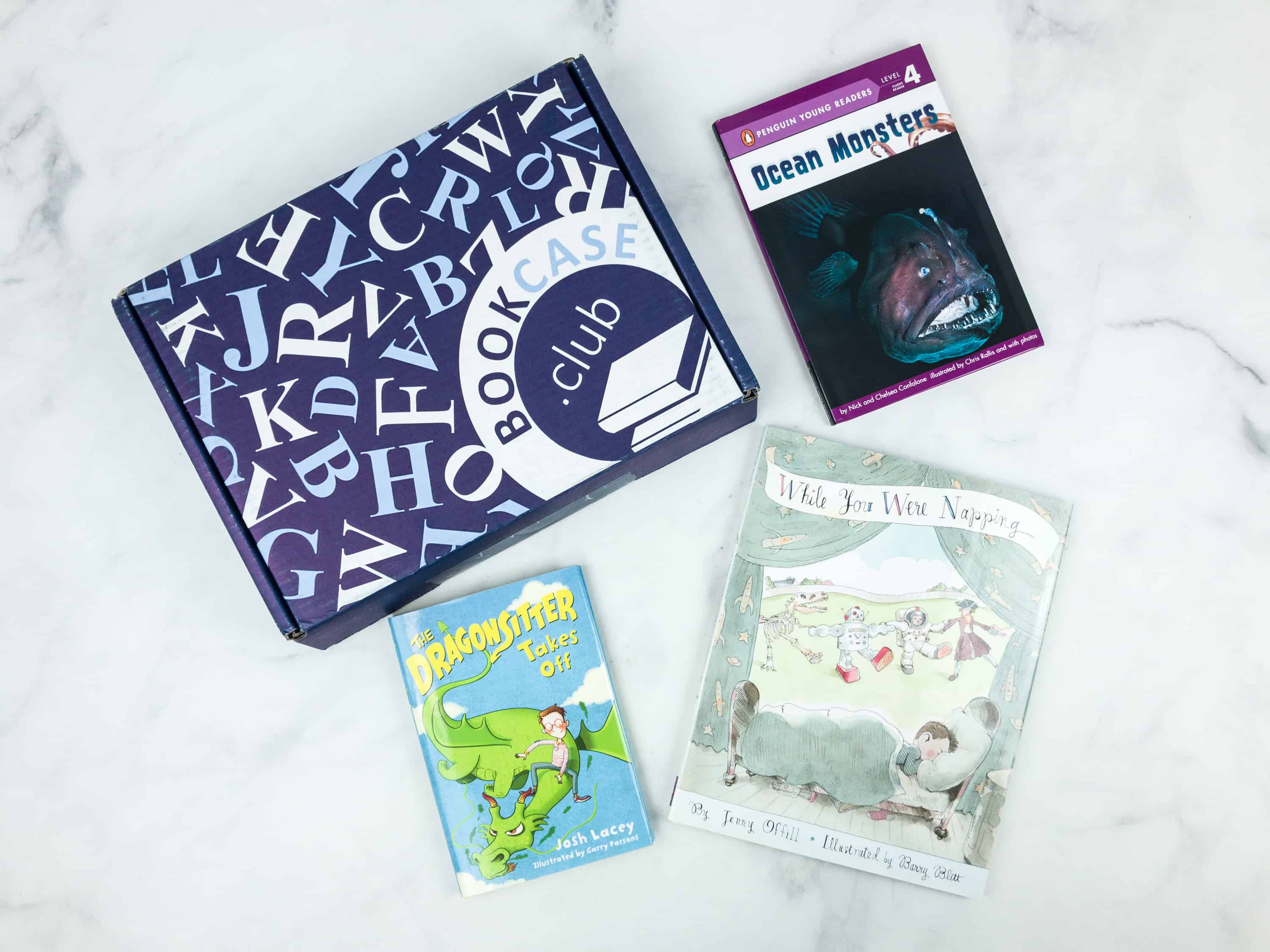 Everything in the August 2018 box!
While You Were Napping By Jenny Offill ($9)
In this hilarious read-aloud featuring robots, fire trucks, and pirates, meet an older sister who's more than happy to fill her little brother in on all he missed while he was napping. Since none of the other neighborhood kids had to nap, they came over. Then came the robots, and of course the astronauts. It was tons of fun . . . and luckily for the boy (right?!), he slept through it all!

Here's a picture book that is sure to ring true in every family with more than one child. With minimal text and raucous illustrations, this laugh-out-loud, spot-on picture book is also a perfect portrait of a mischievous kid at her imaginative best.
How would you feel if you slept through all the excitement that the other kids were experiencing at the time?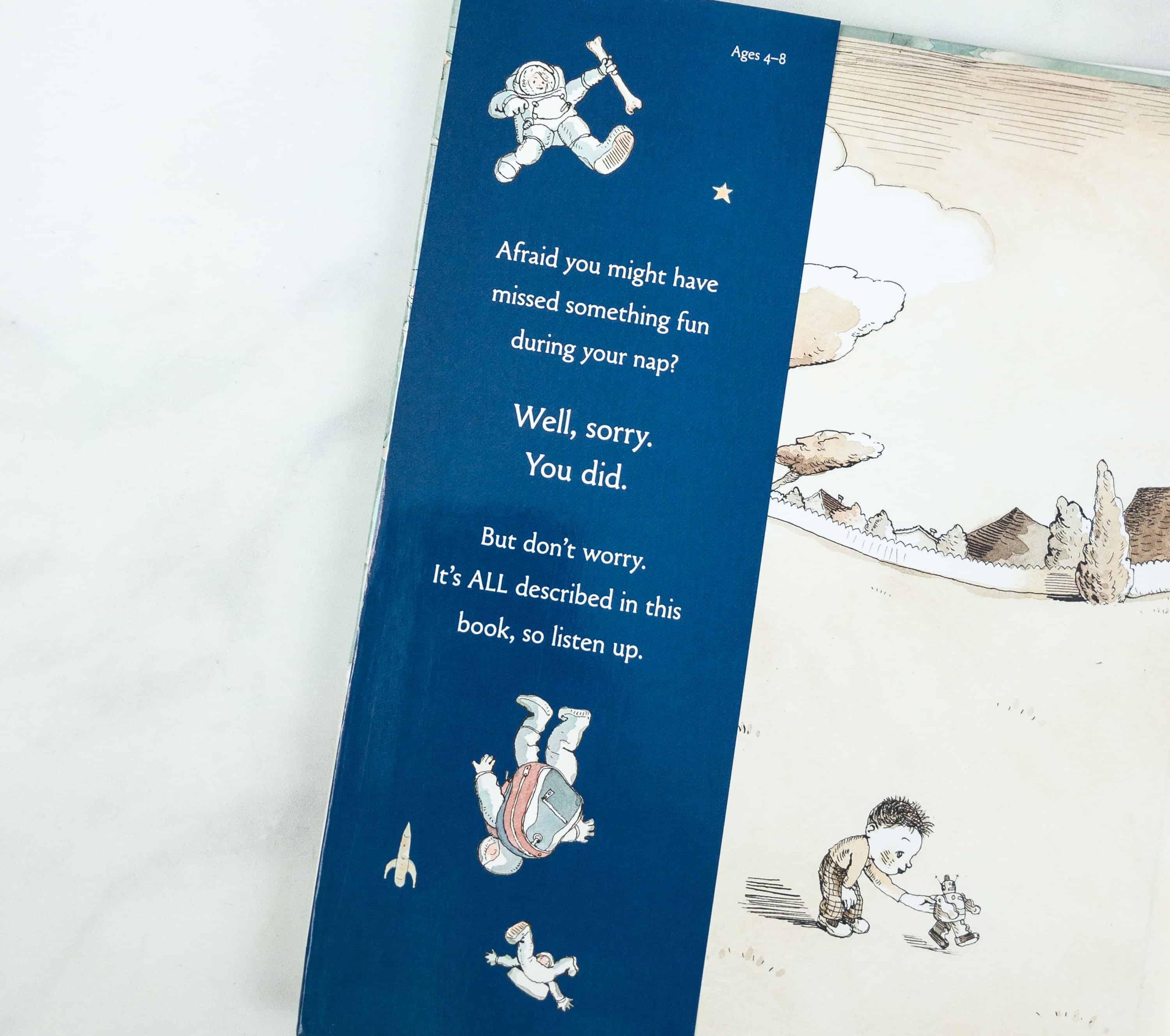 Good thing, this book will relate all the details to you! It's a fun, read-aloud book perfect to fill in the times when you were napping.
It consists of interesting stories with cool pictures that'll surely make you feel like you were there and didn't missed anything!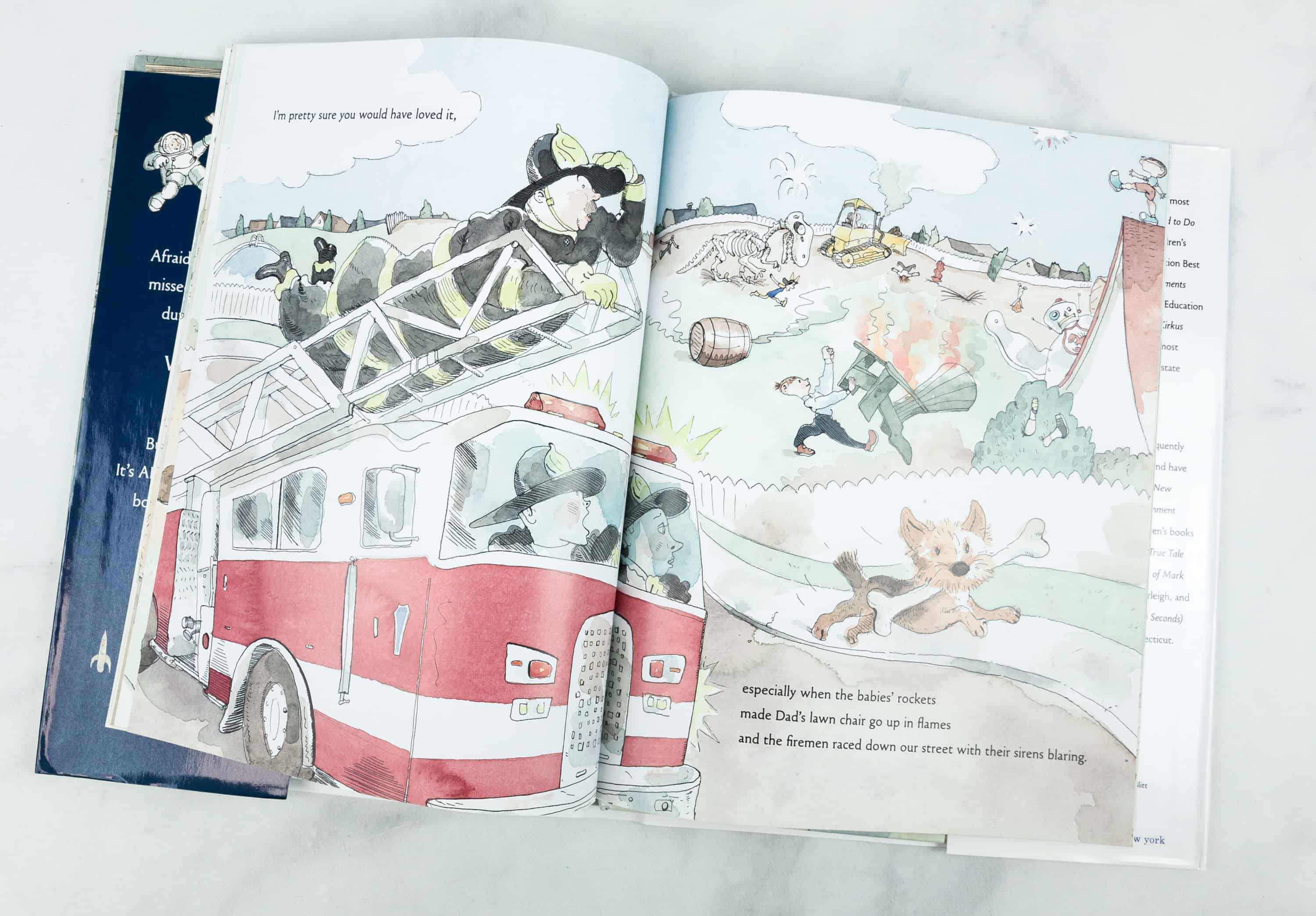 Reading aloud is a good practice with pronunciation, so it's a good book for kids who are trying to read for the first time and practicing their speech as well.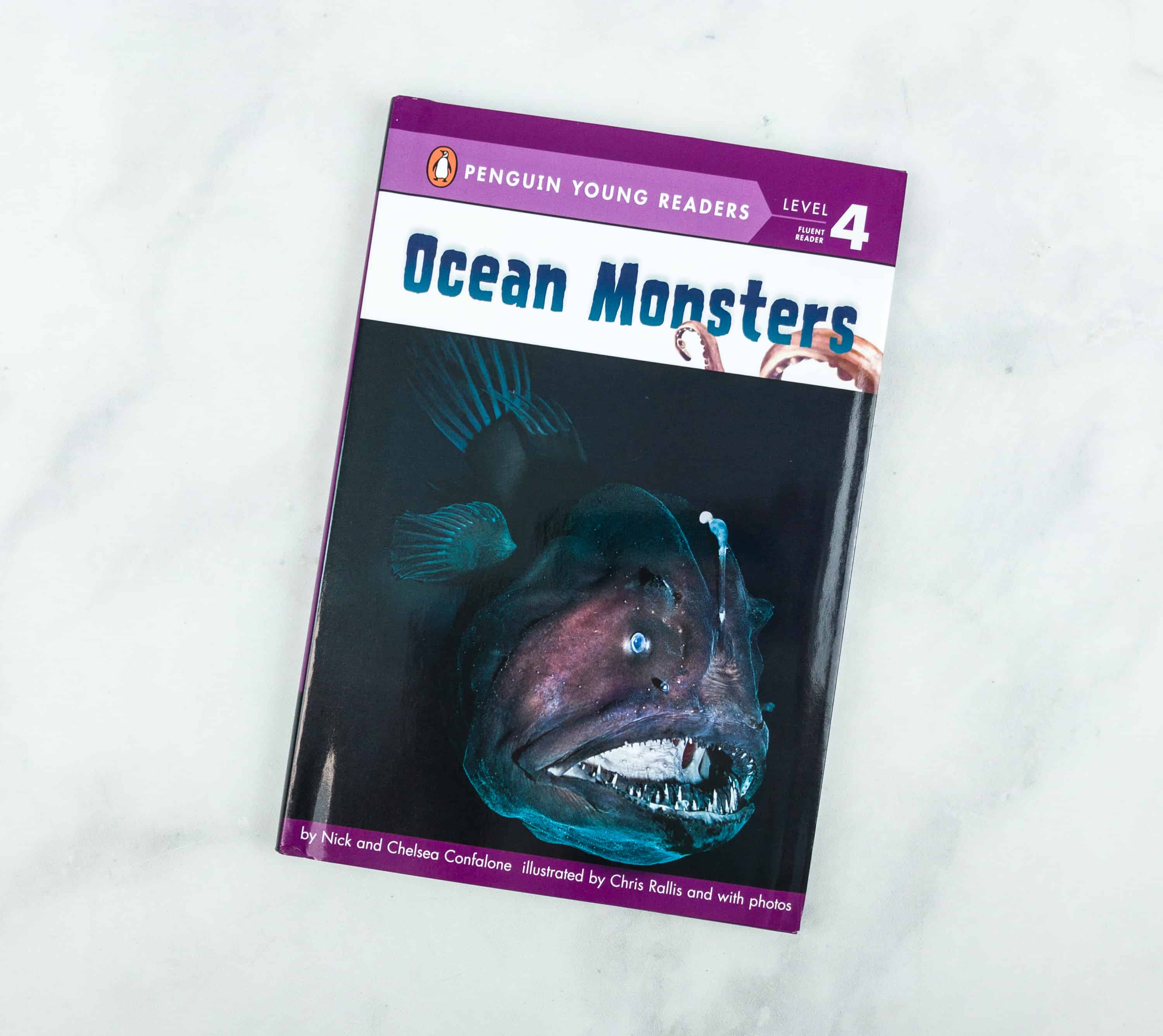 Ocean Monsters By Nick & Chelsea Confalone ($14.99)
Did you know that the giant squid can grow to over forty feet long? Or that the anglerfish dangles a glowing lure above its jaws like a fishing pole to attract its prey? Learn all about some of Earth's weirdest creatures: the giant squid, the torpedo ray, the vampire squid, the electric stargazer, and more! WARNING: DO NOT READ IF YOU ARE SCARED OF FISH GUTS.
When you thought that weird creatures are out of this world, this book will prove that even our planet has some of them, lurking beneath the sea surface!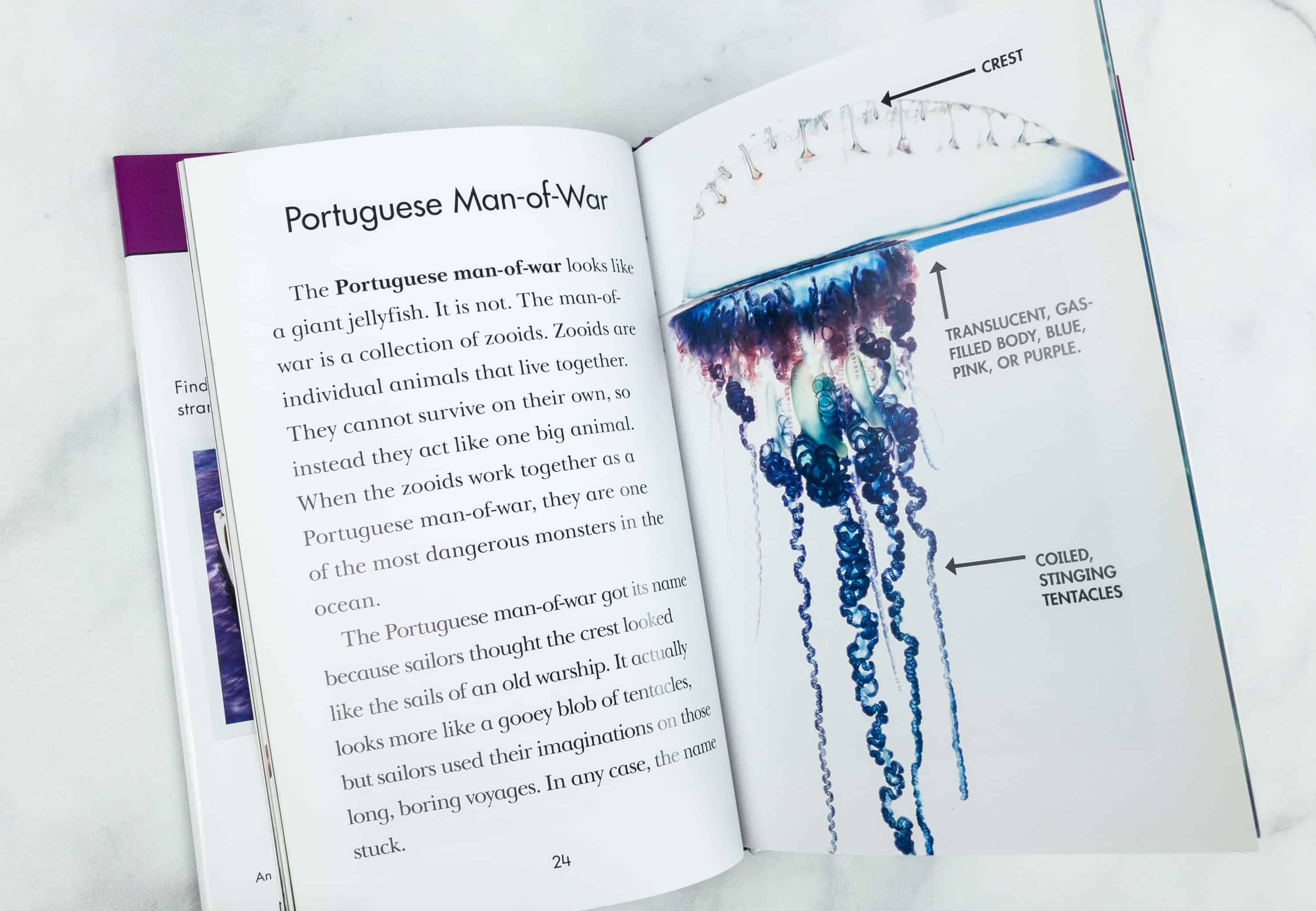 A good example that the book gave was the poisonous Portuguese Man-of-War. It looks like a jellyfish but it's actually a collection of zooids. The colored photos also gave us an idea of how dangerous and marvelous the creatures look too!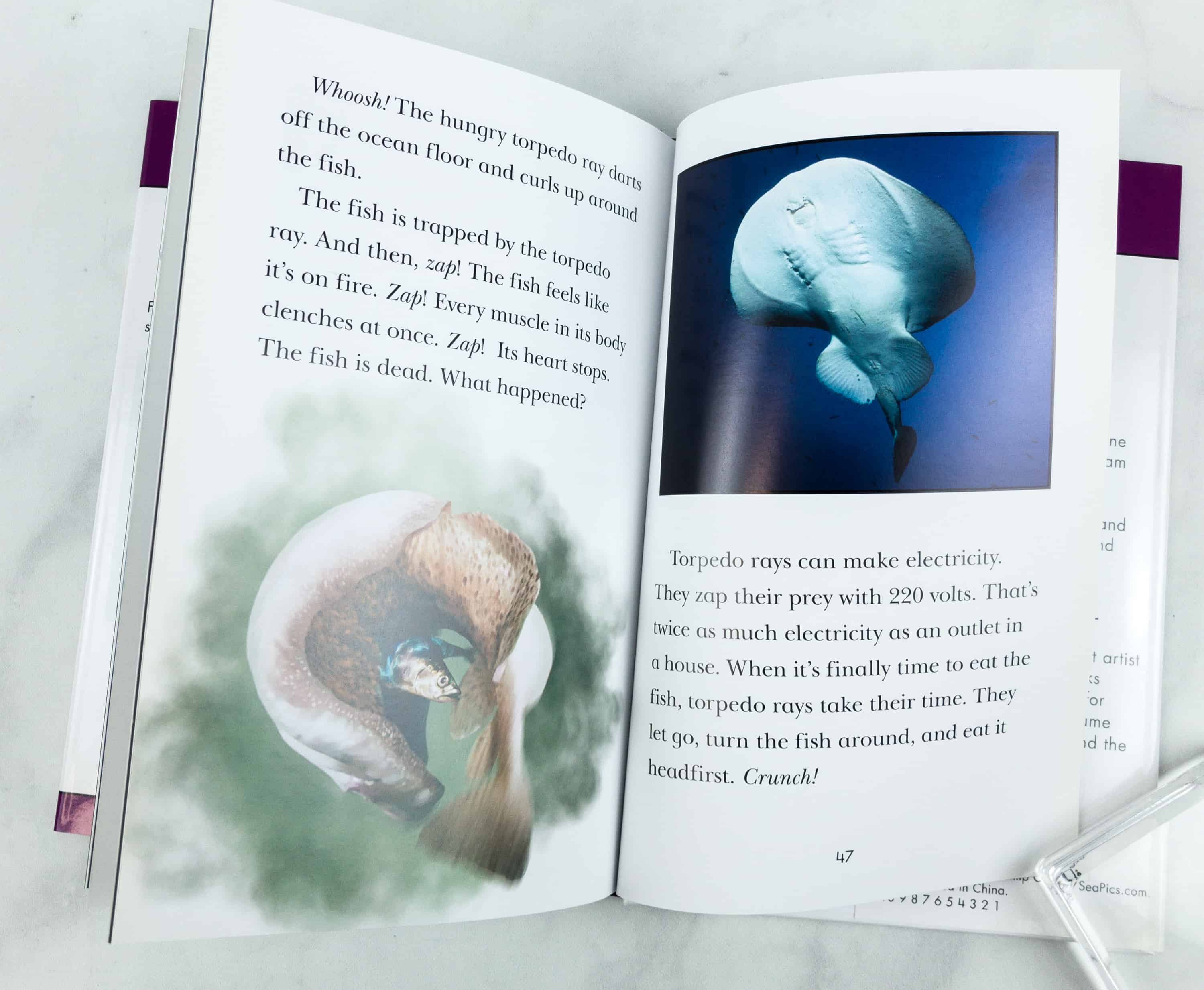 Next up is the Torpedo Ray, which can make electricity! Imagine they zap 220 volts of electricity in the water, that's really dangerous! This book can also serve as a warning for those who love to stay underwater and the dangers in it. My kids really slurped this book up right away.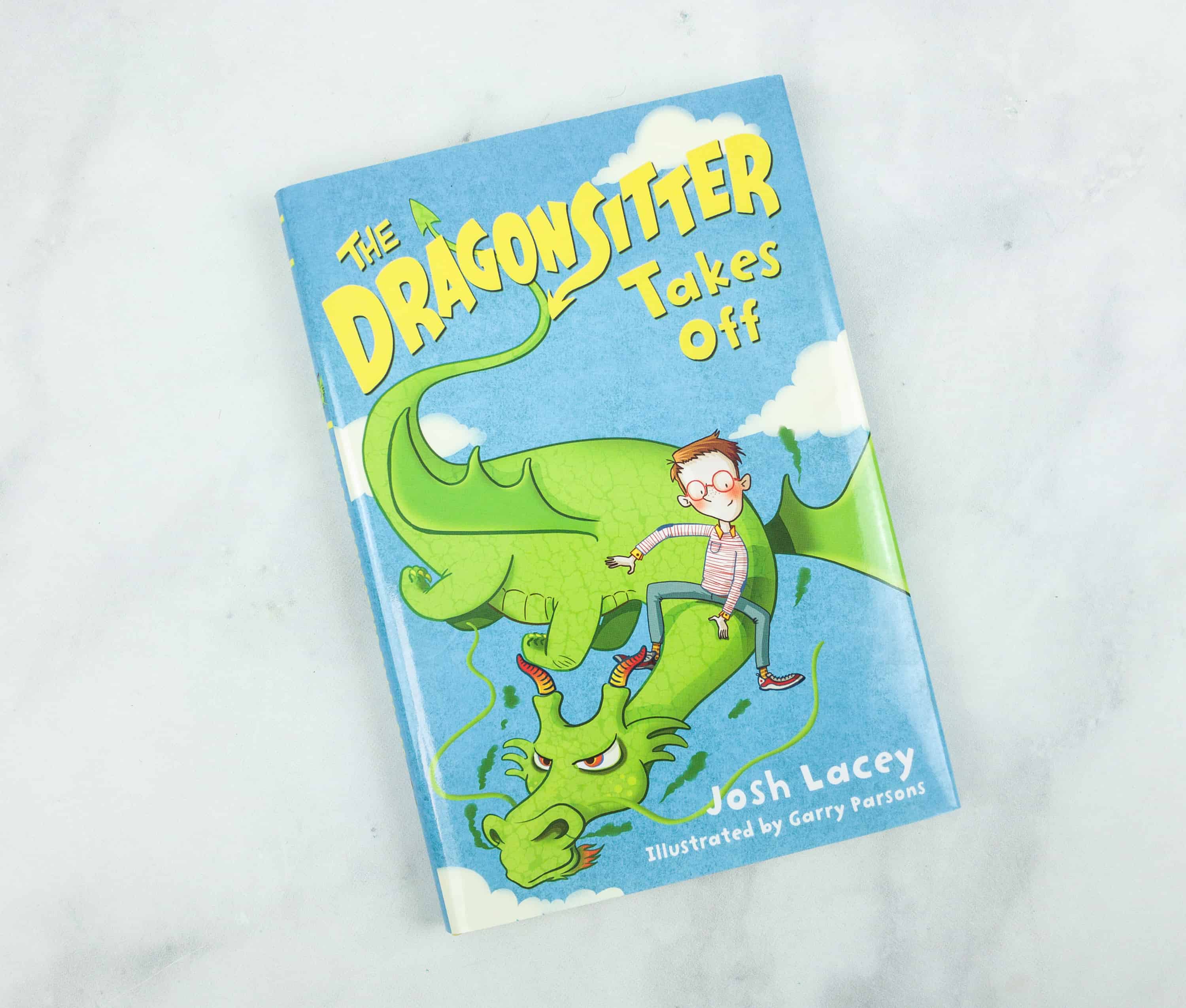 The Dragonsitter Takes Off By Josh Lacey ($15)
Dear Uncle Morton: I know you don't want to be disturbed, but I have to tell you some very bad news. Ziggy has disappeared! –Eddie
Eddie had thought that dragonsitting would be easy — until Ziggy disappears, only to be found in the linen closet, refusing to budge. Then, Eddie learns that his uncle's dragon has been keeping a big secret.

The Dragonsitter Takes Off is the second title in a new chapter book series, written completely in e-mails, that will have readers laughing out loud and begging for more!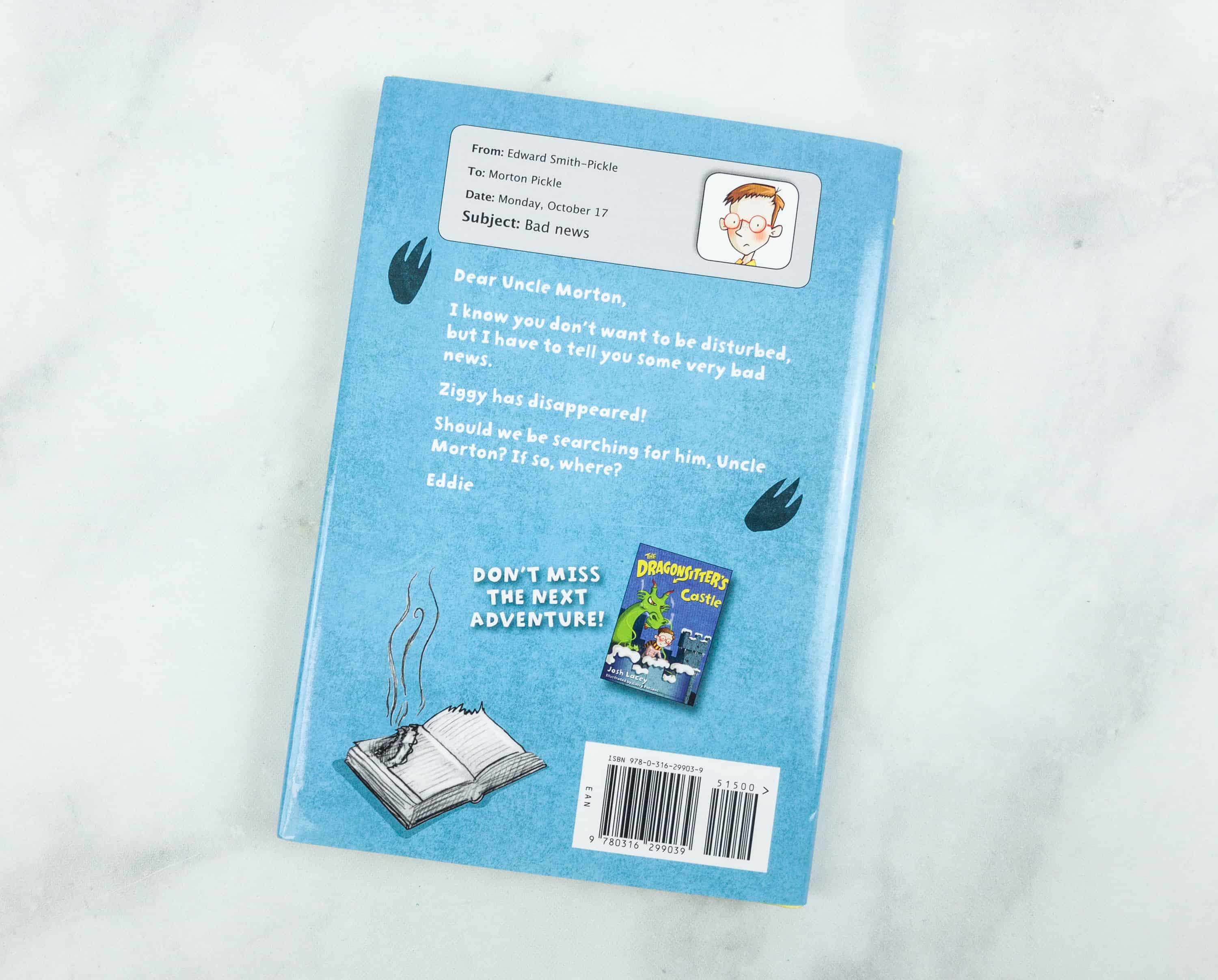 The back of the book already gave us an idea of what the story is all about… Ziggy, the dragon, has disappeared!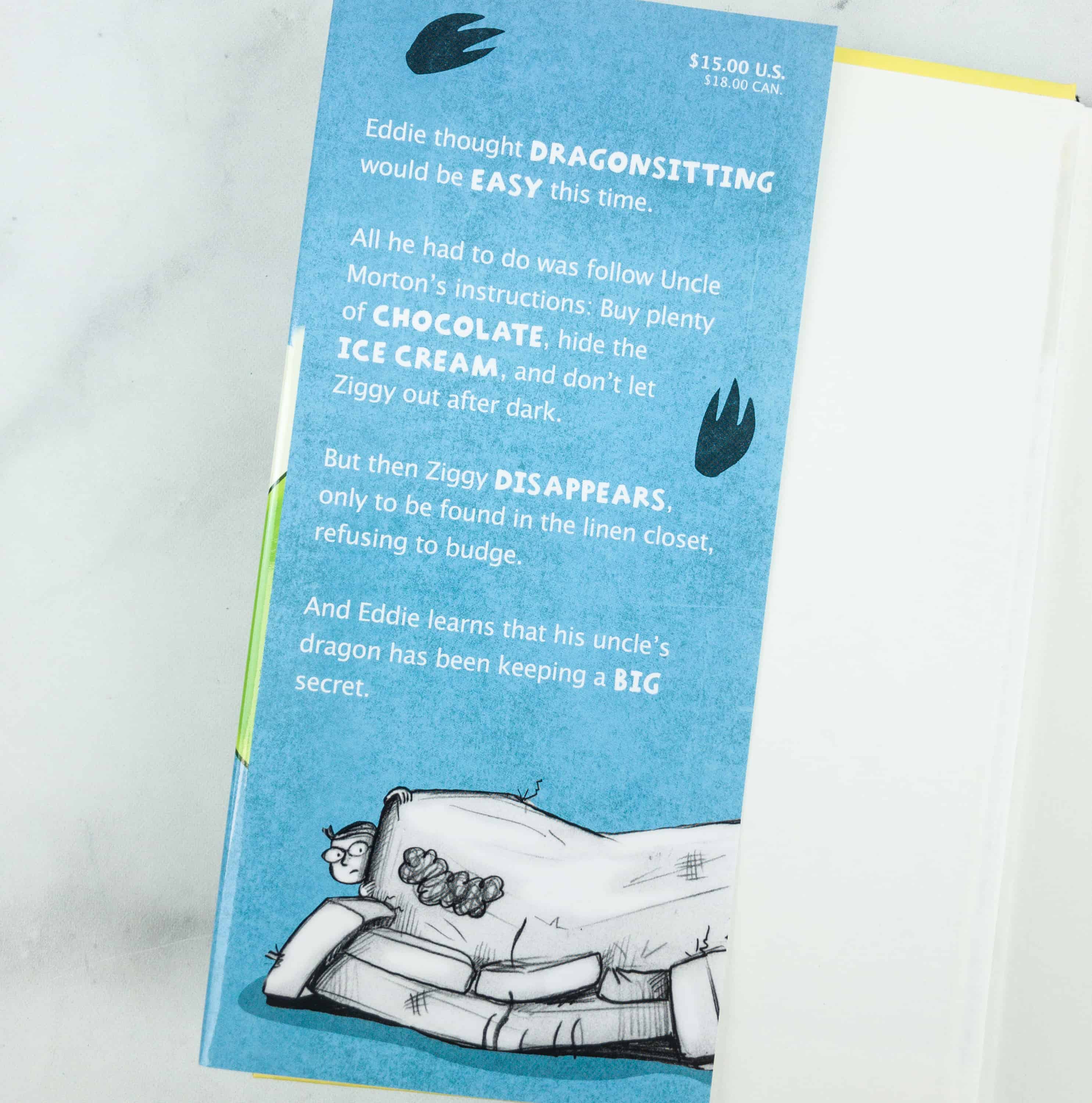 Eddie will learn how hard it is to babysit a dragon who keeps a BIG secret!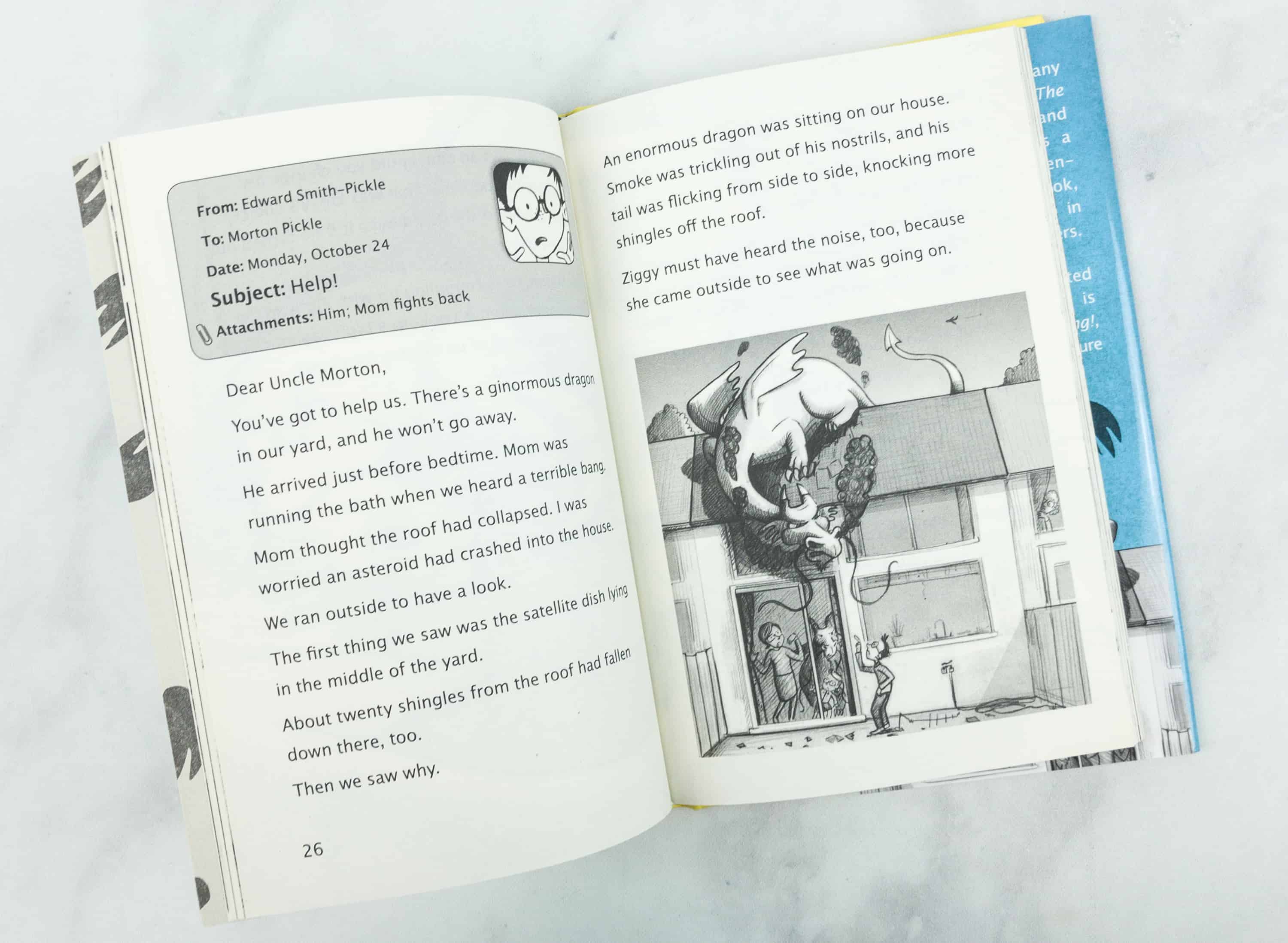 We love that this epistolary format book also has some images so that the kids can easily picture out and understand what's happening in the story. Can you picture an enormous dragon sitting outside your house? And the kids were really thrilled to know Ziggy's secret!
The books for this month are all interesting and fun, leaving good lessons and learnings for the kids. Also, it's a plus for us when the books have illustrations to accompany the texts as it makes it easier, especially for the younger ones, to understand the stories well. This curation is definitely one of our favorites. The kids really loved the second book that gives trivia on several dangerous sea creatures, they even kept asking me about those! Good thing the book provided all the information that answers all that they were curious about. The first book is a hit when they had a storytelling time, my eldest even played the part of the sister who filled in what her brother missed while he napped. It's really enjoyable seeing the kids loving some stories, and Kids BookCase Club did a great job!
Are you getting Kids BookCase Club?