Kid Wonder is a monthly kids subscription box by Little Dreamers. Each month, this Activity Kit will contain various crafts and projects designed according to that month's theme and usually includes supplies such as glue, scissors, paint and paint brushes and even smocks for the messier crafts. This box is intended for kids 3-6 years of age who love to create, play and explore through dramatic play. The box starts at $24.95 per month.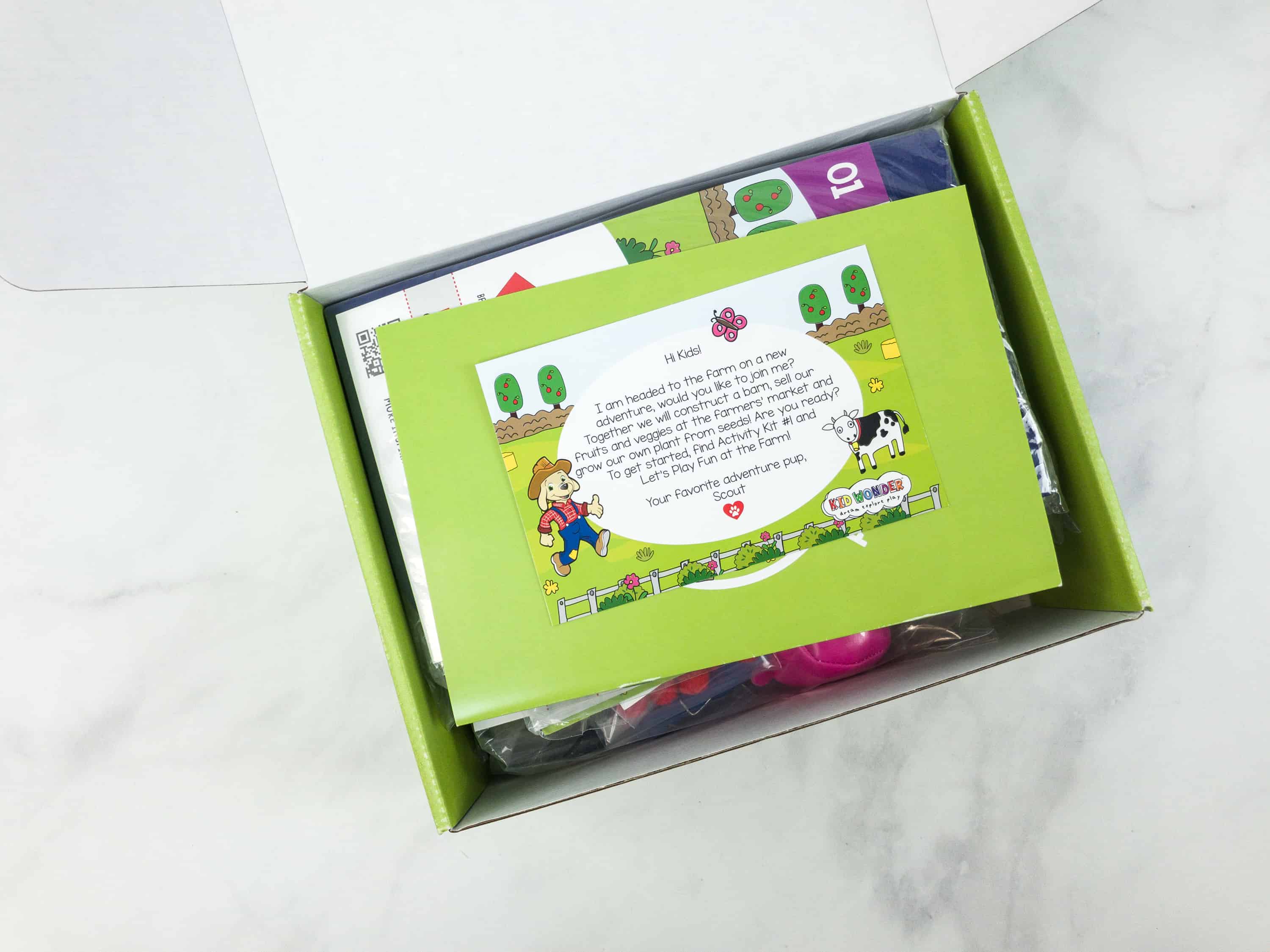 We're going to the farm!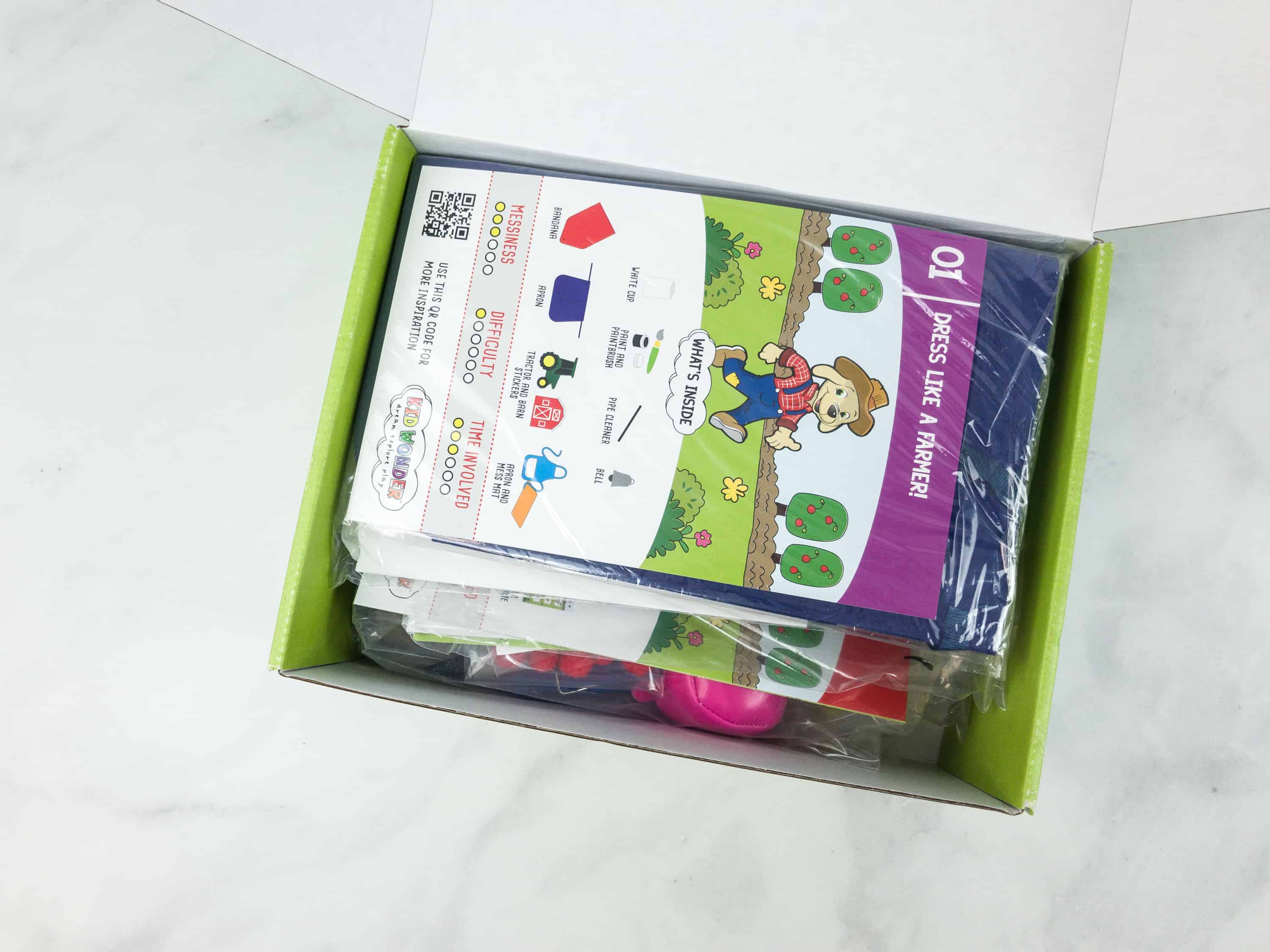 As usual, the activities are separated into different packs.
There are 5 activity packs in this box. Every activity kit comes with a guide stating the messiness level, difficulty level, and the time needed so you'll know what to expect. There's also a QR code on the activity pack sheets that you can scan to get more inspiration for your projects!
Let's get ready to learn about farms!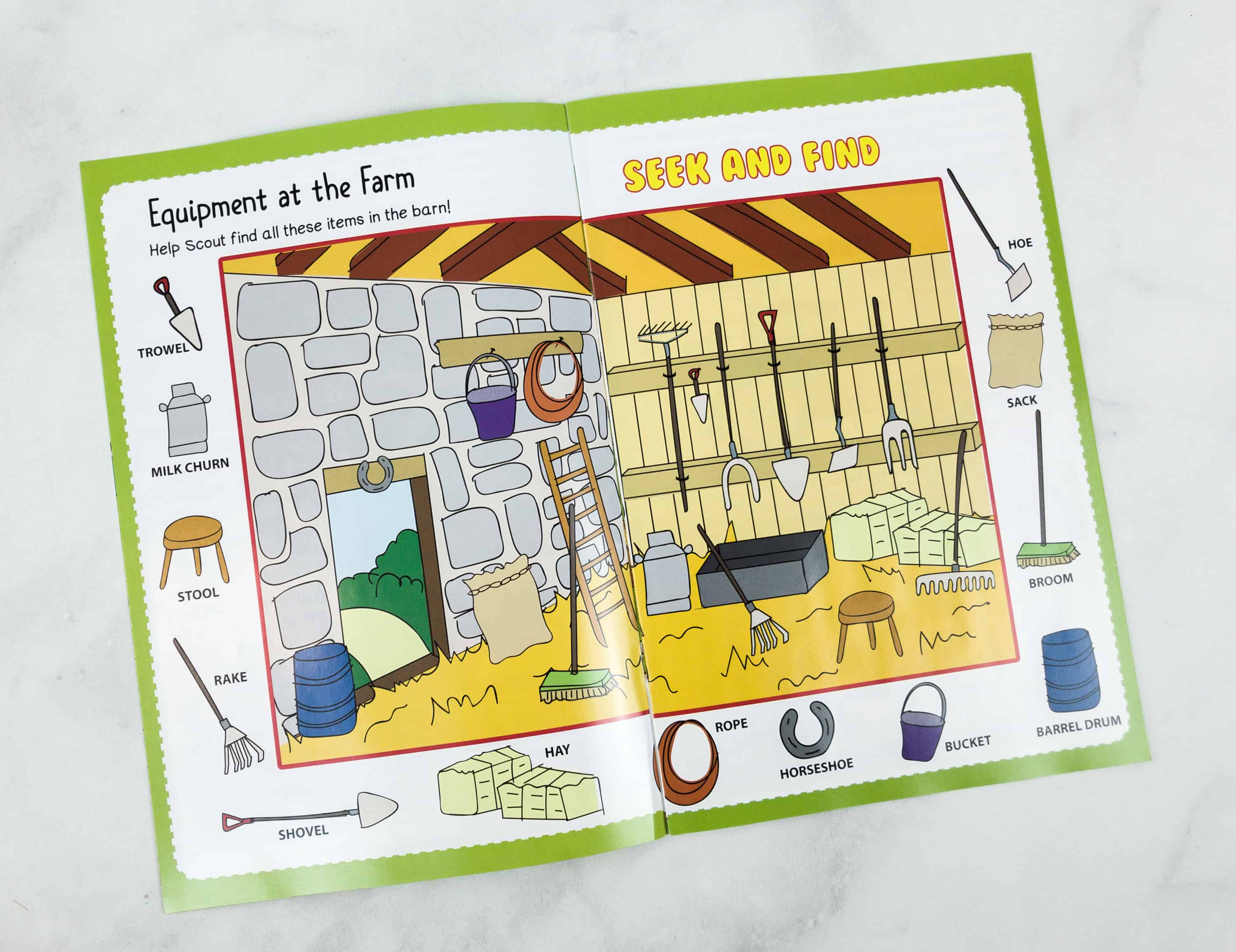 Kids will definitely remember the labeled items and can now locate and compare those items inside the barn.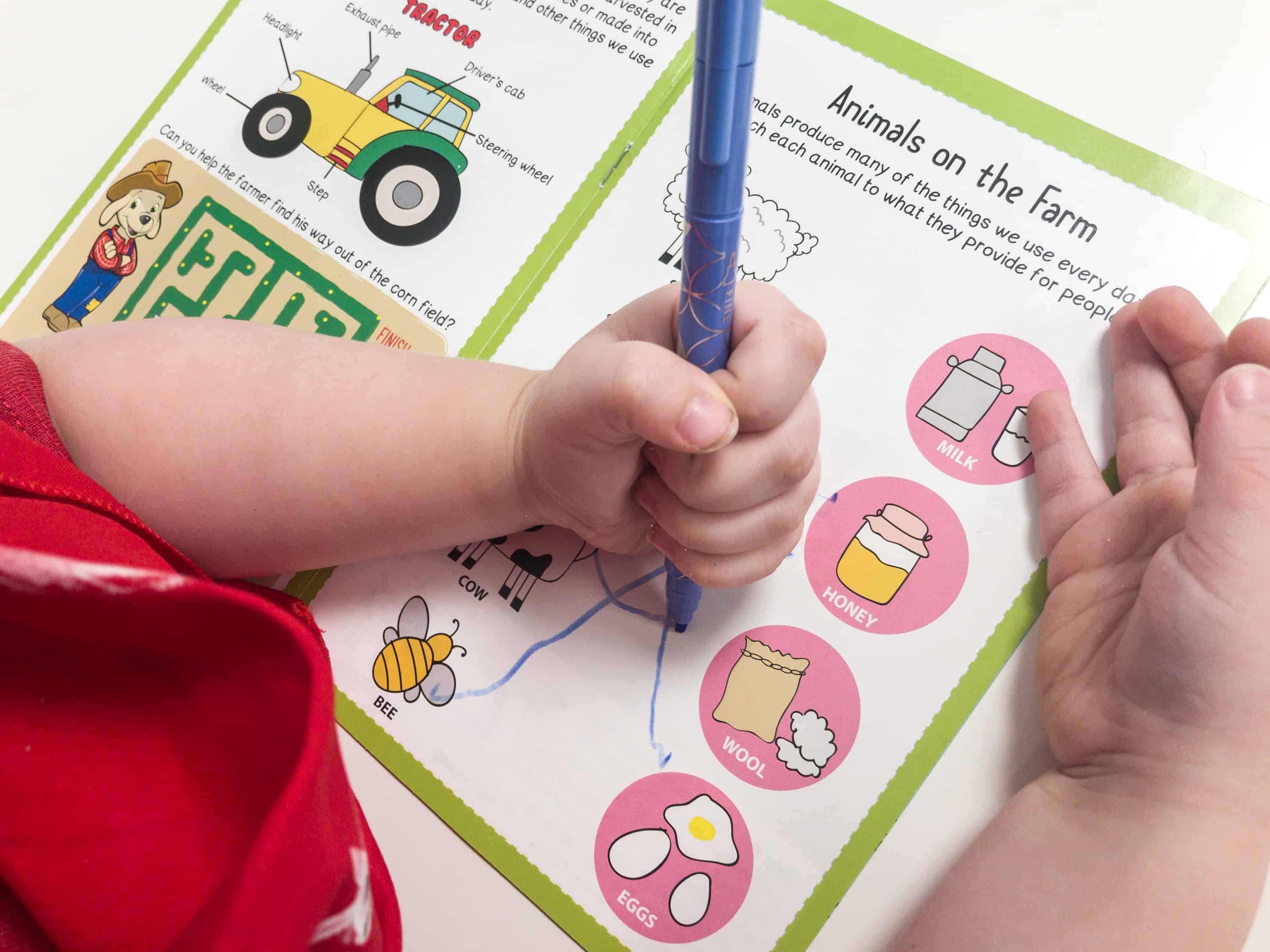 In this activity, my son did a good job of matching the animals and their produce.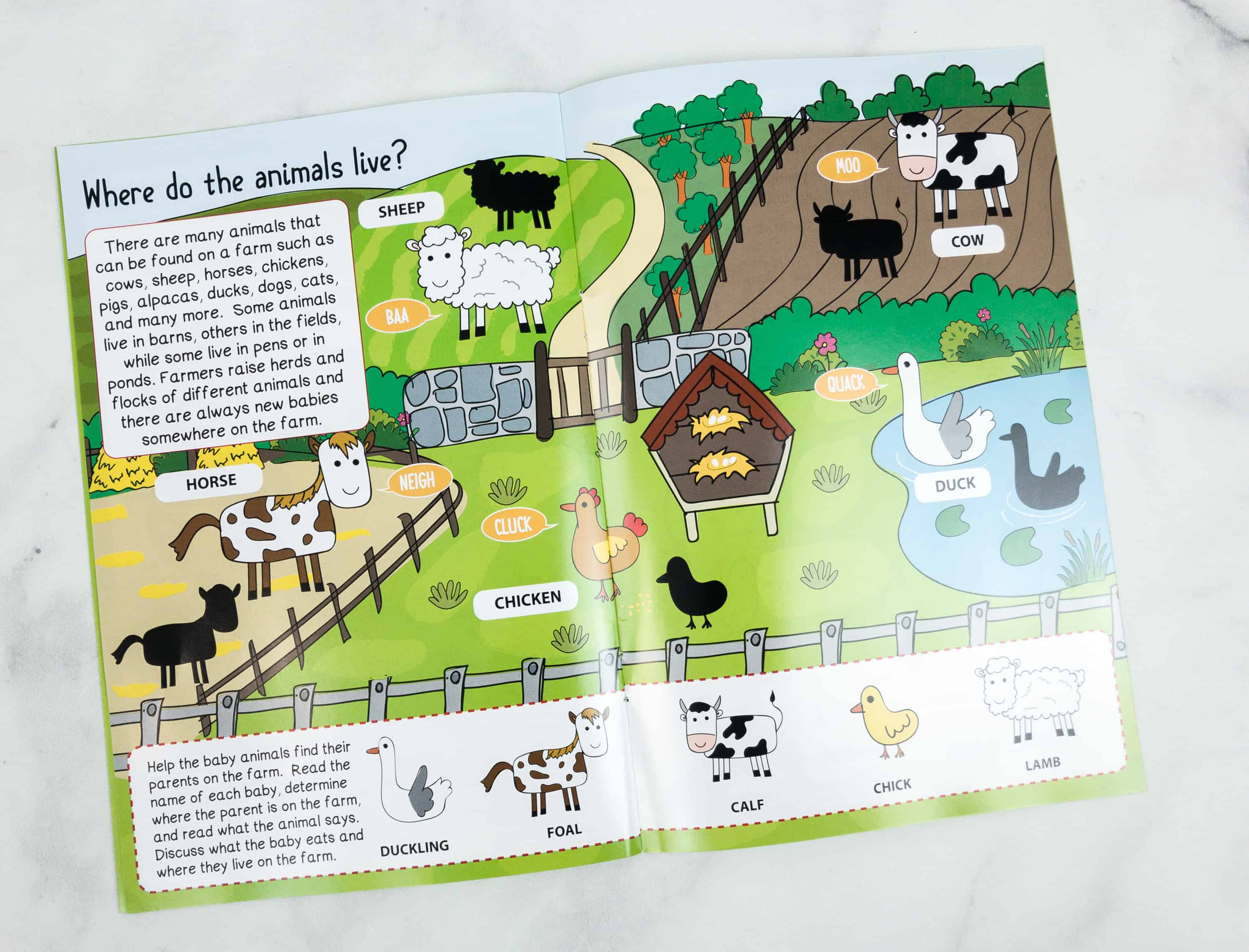 These pages introduce the usual farm animals found in a barn. They also illustrate the sounds each of them make.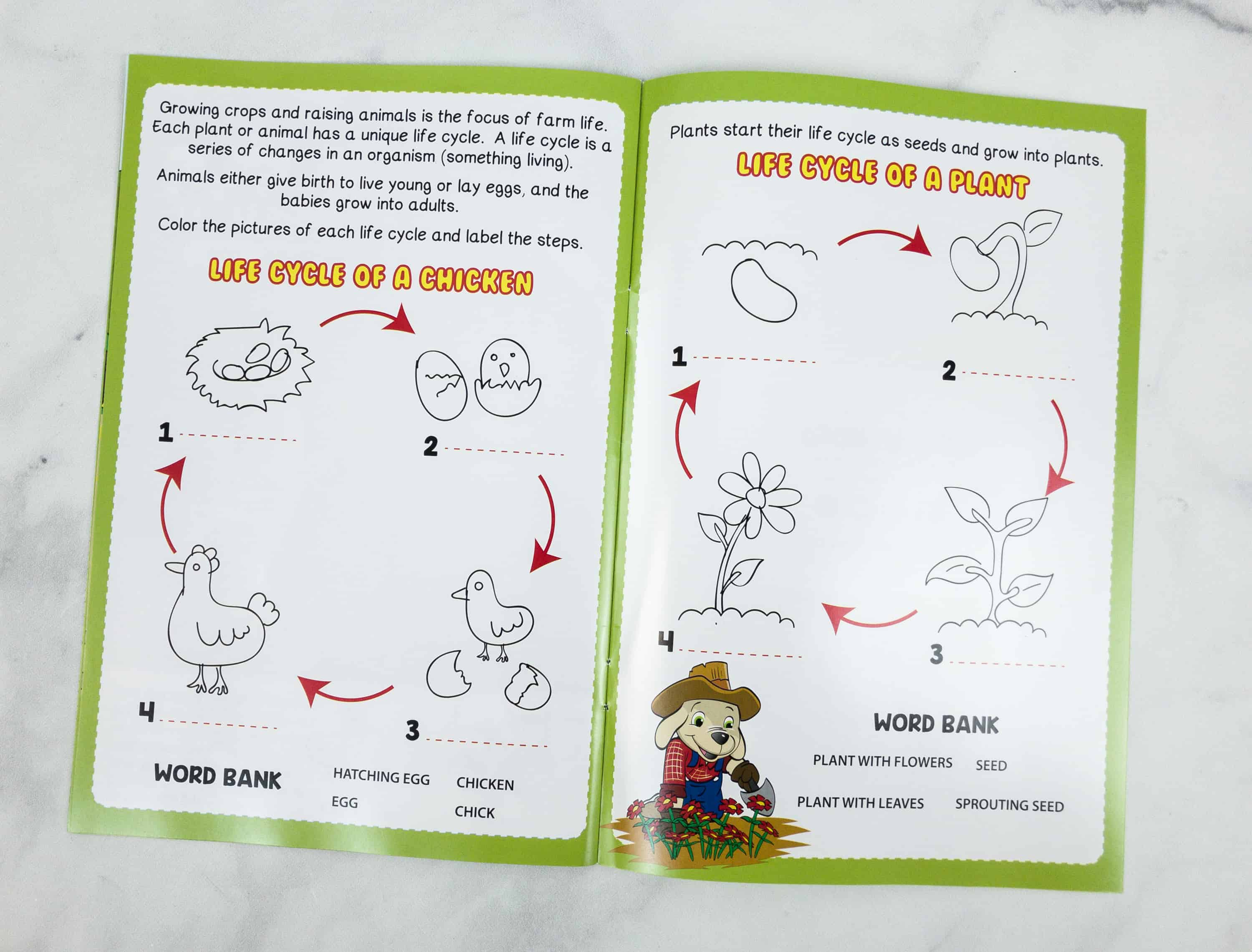 Another feature shows the life cycle of a chicken and the life cycle of a plant.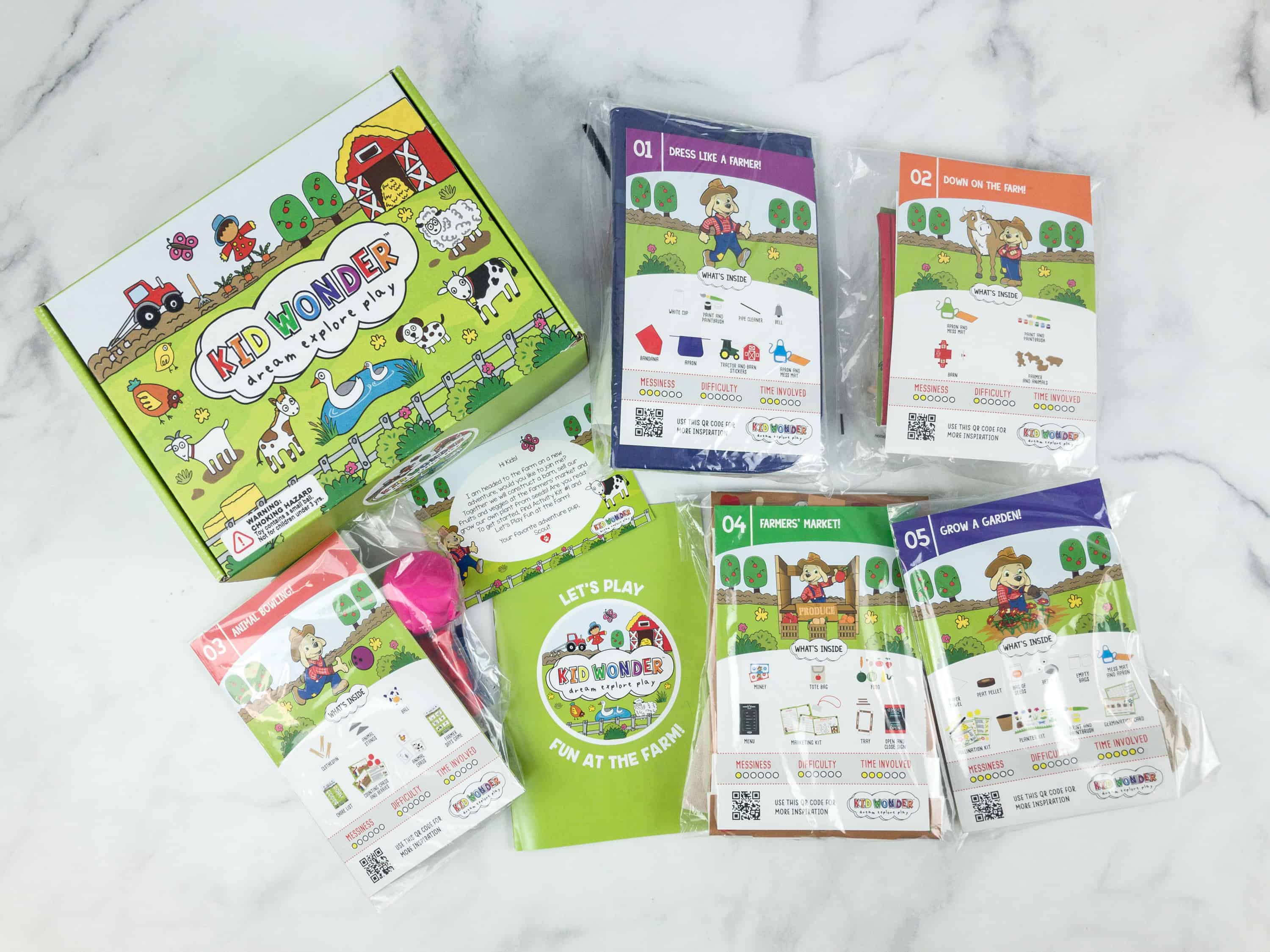 Everything in my box!
Activity No. 01: Dress Like A Farmer. In the first pack, they gave us the instruction card, disposable apron, cup, wire, costume, red cloth, and some painting materials.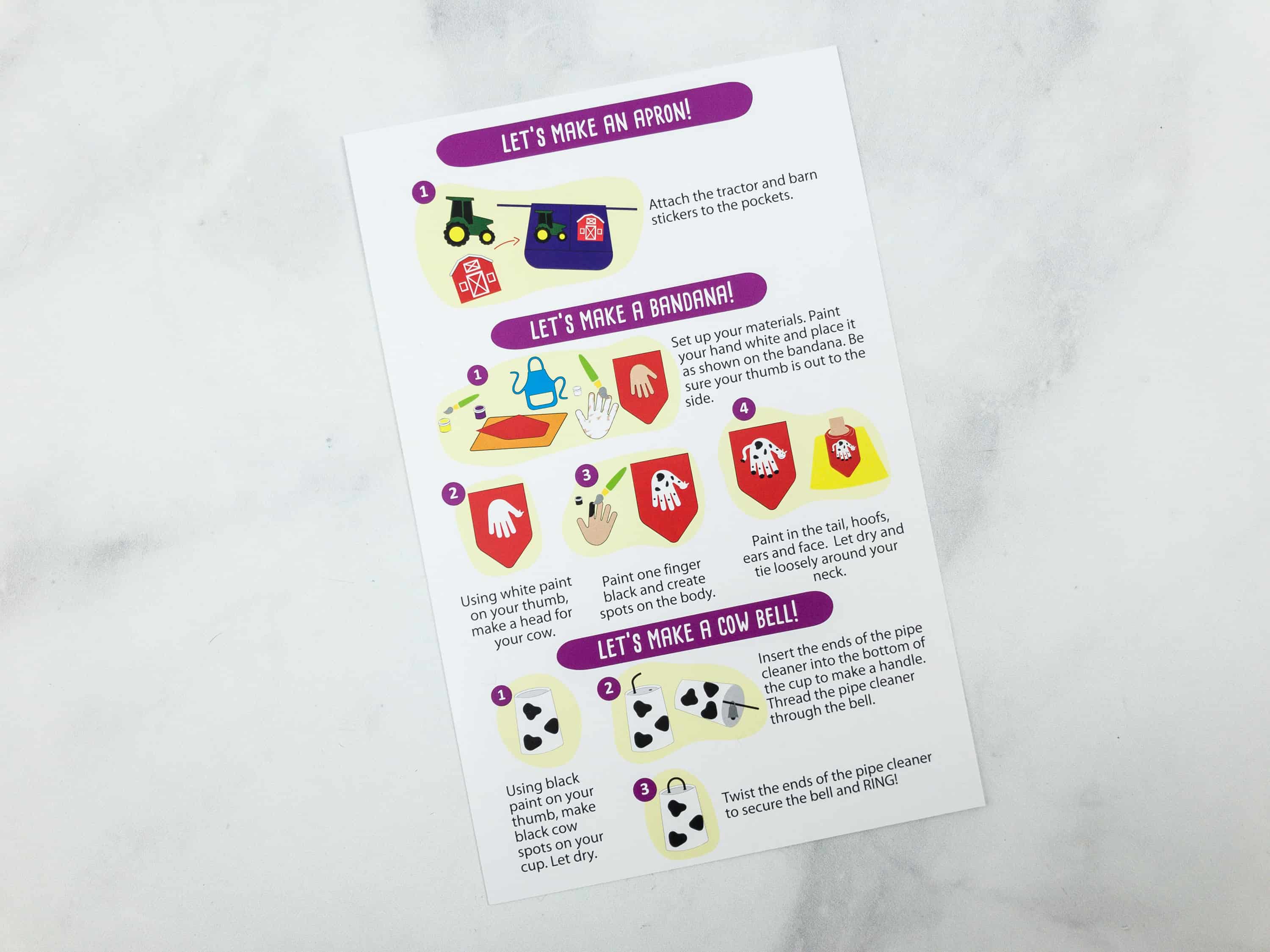 The card is detailed with a lot of images to show the step by step instructions clearly. We are going to make an apron, a bandana, and a cowbell to get into a farmer's character.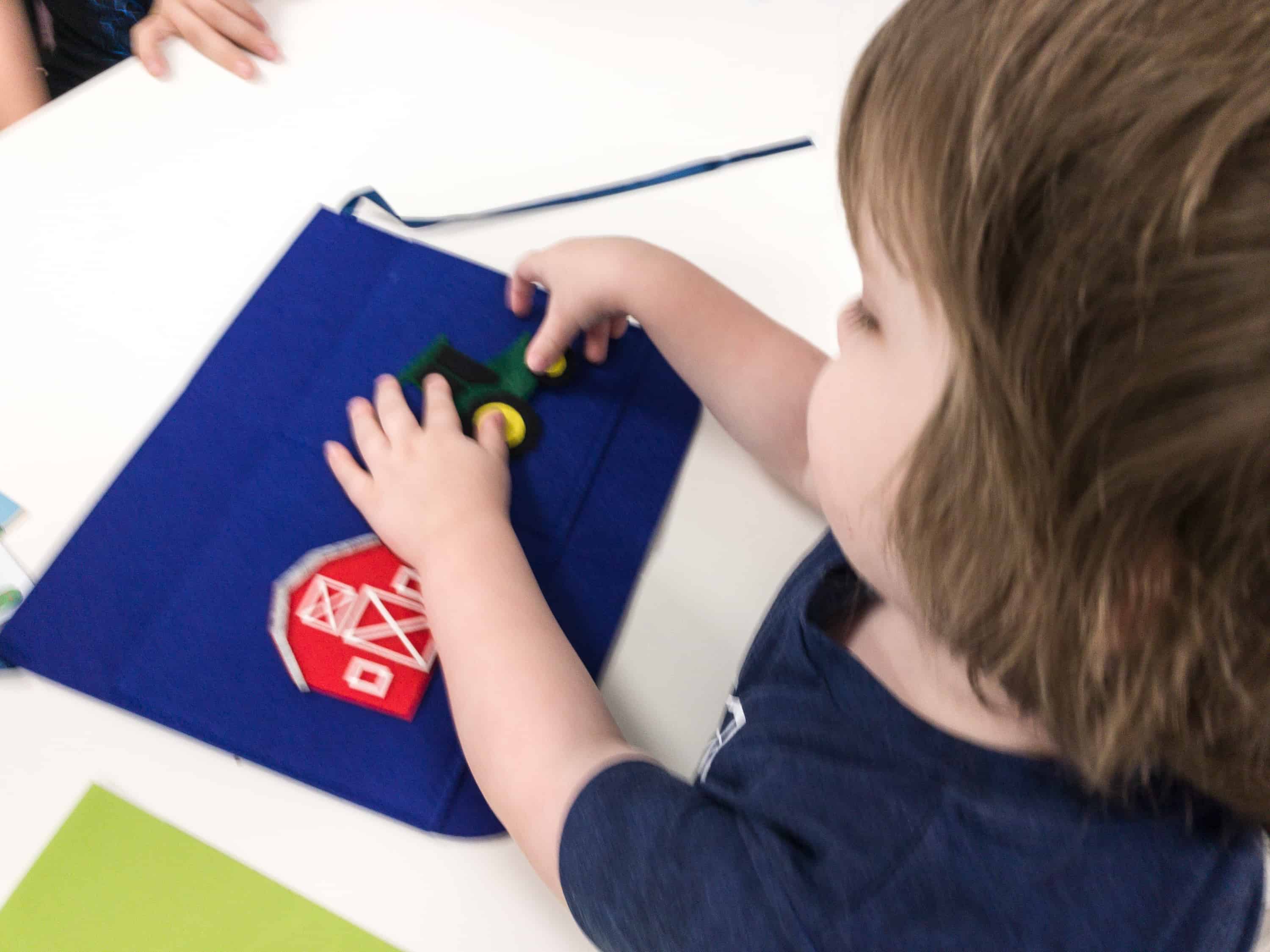 He attached the tractor and barn stickers at the pockets as instructed.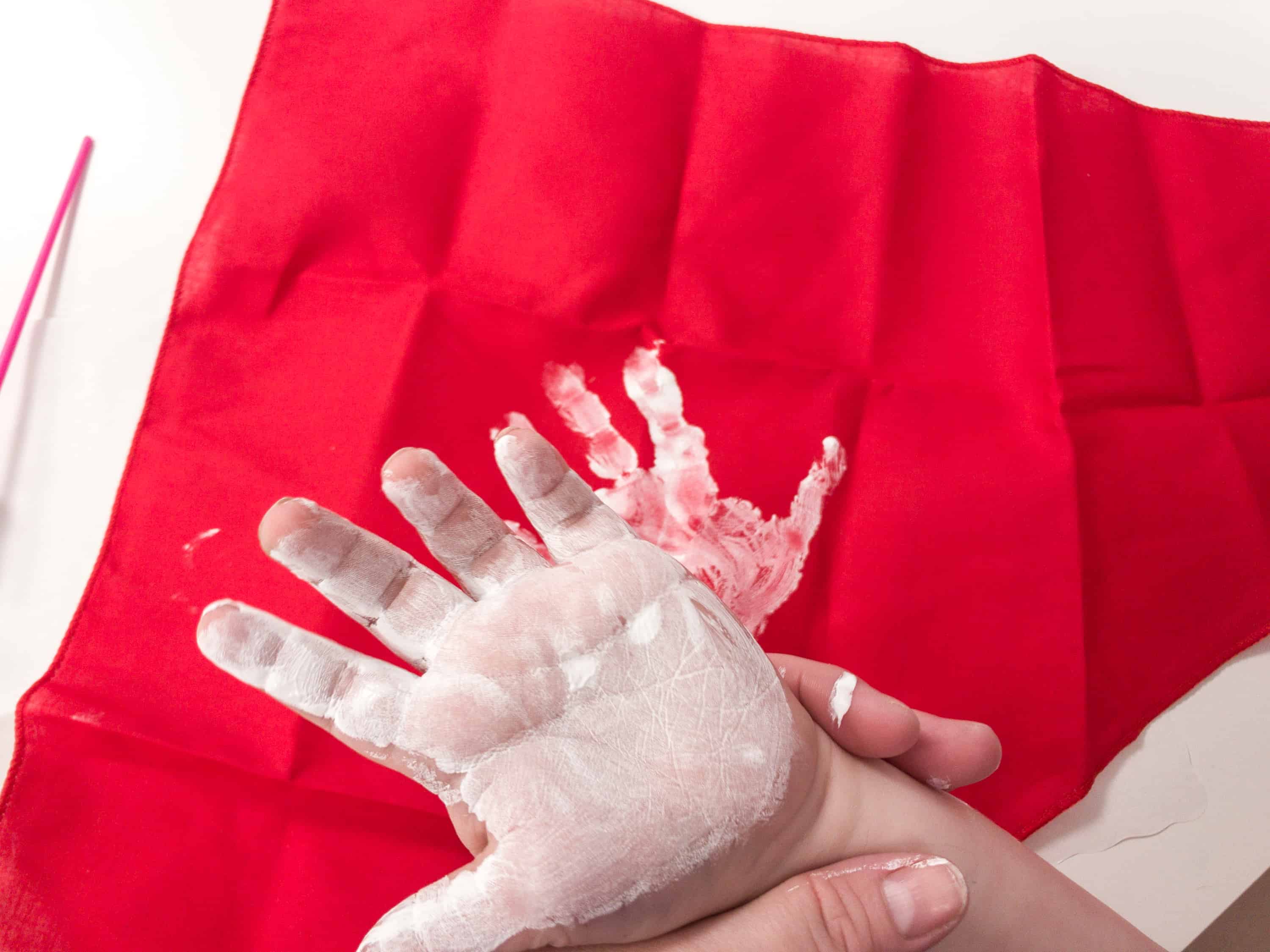 Then, my son applied white paint all over his palm and made a handprint on the red cloth to complete the design of the bandana. We also made the bell!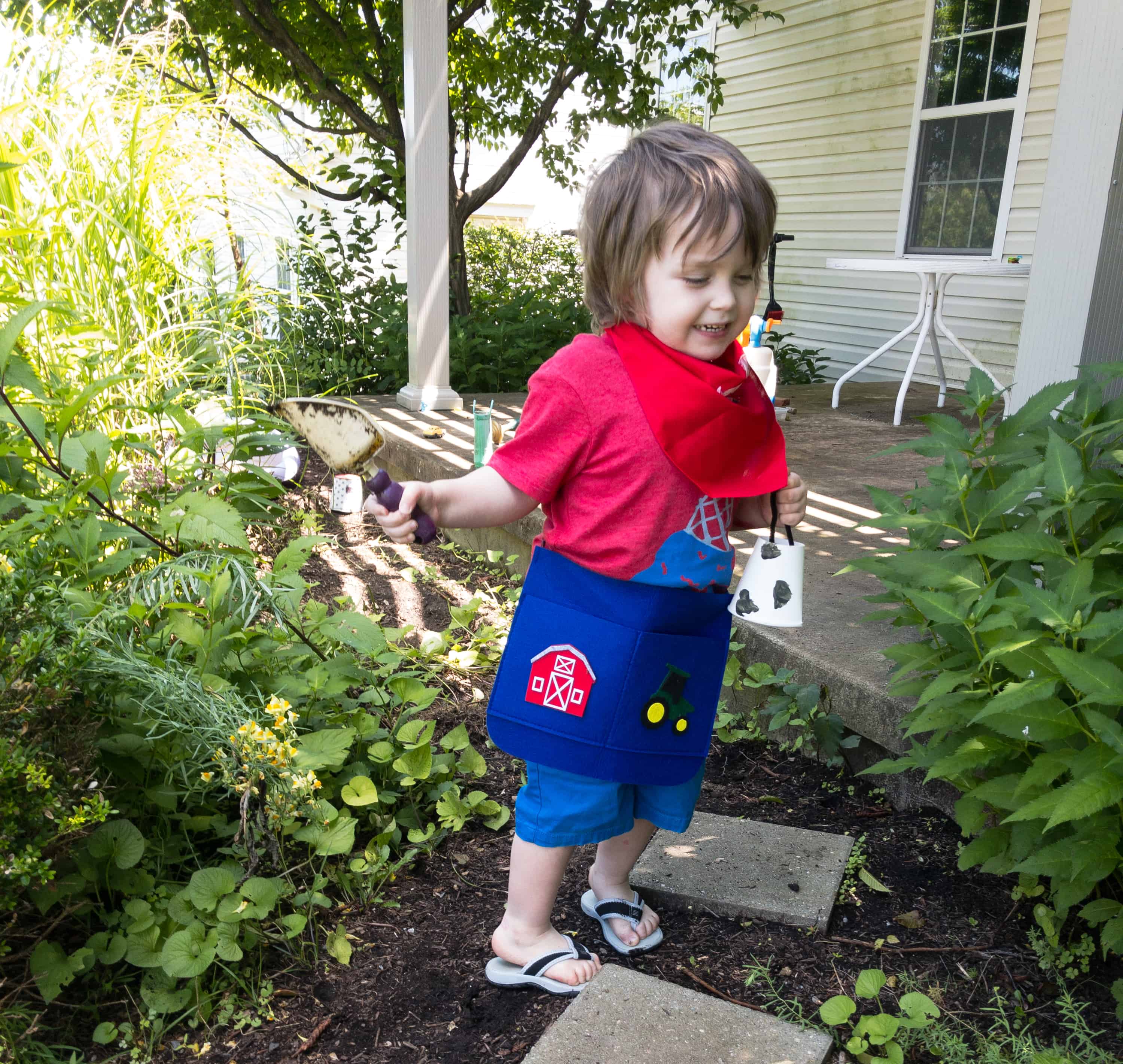 Look how cute he is! He is ready to do some farming!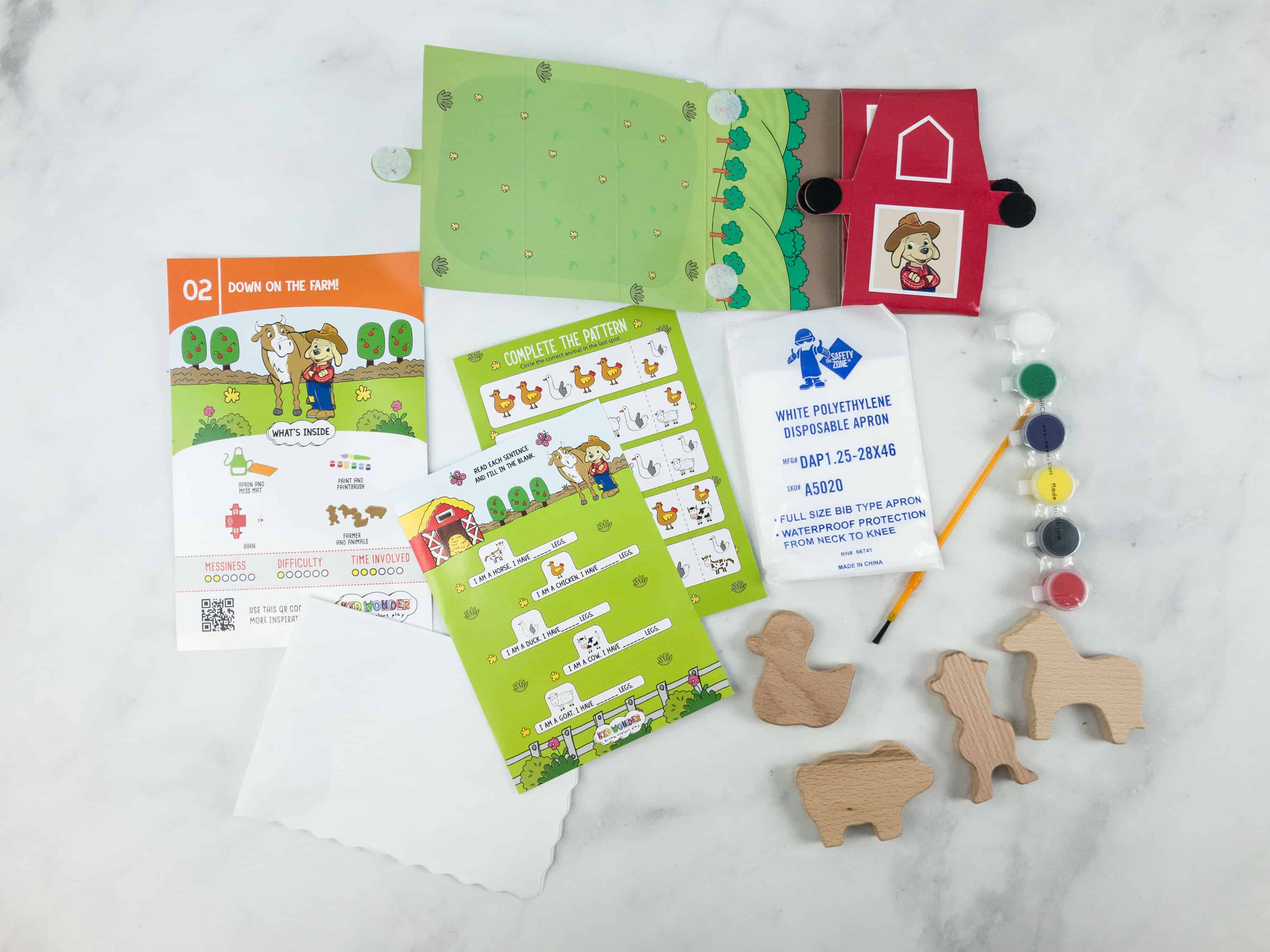 Activity No. 02: Down On The Farm. Painting activity! Exciting! We have a cardboard barn, painting materials, wooden animals, disposable apron, and instructions cards.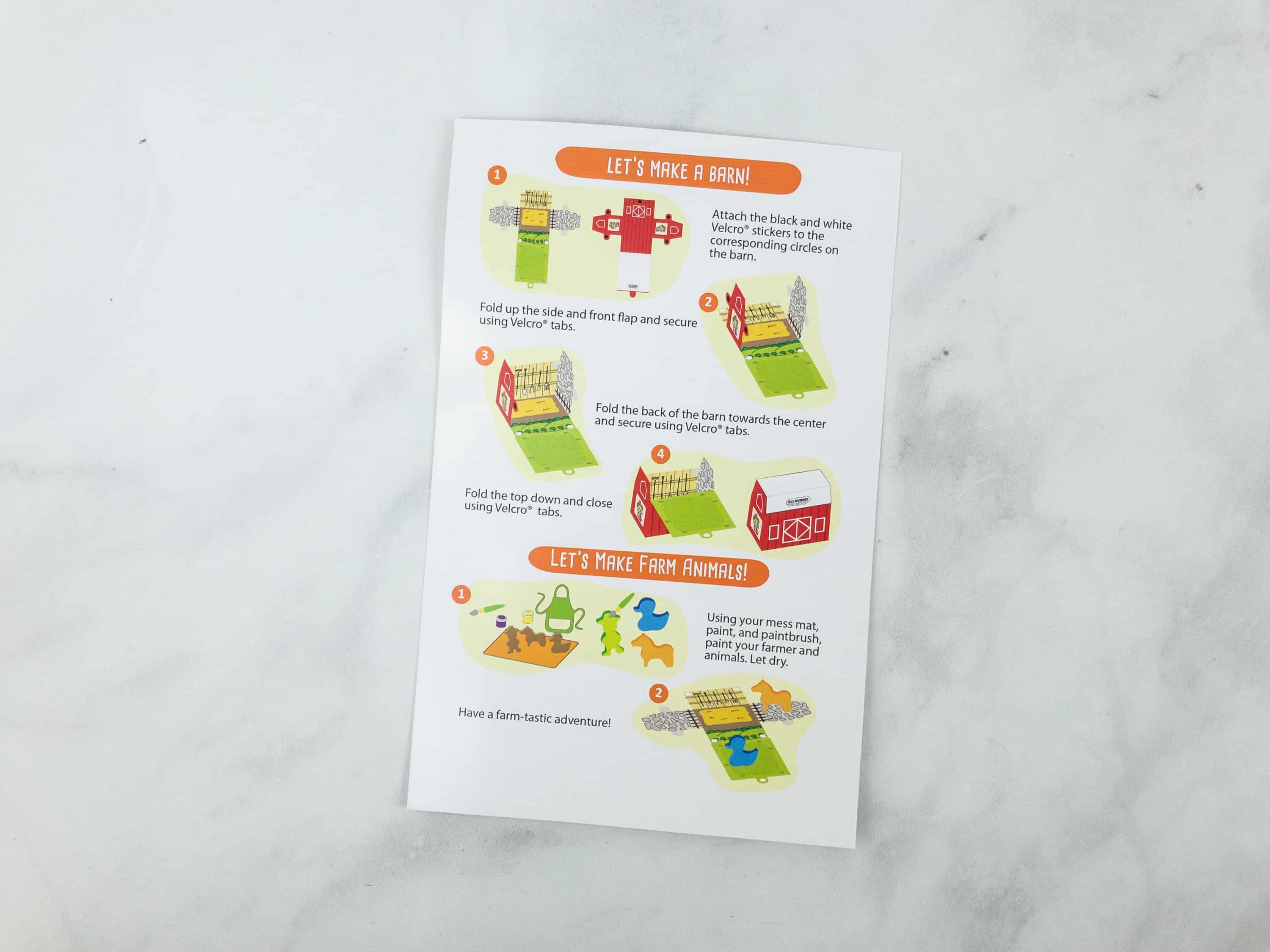 This is the instruction card of the second activity.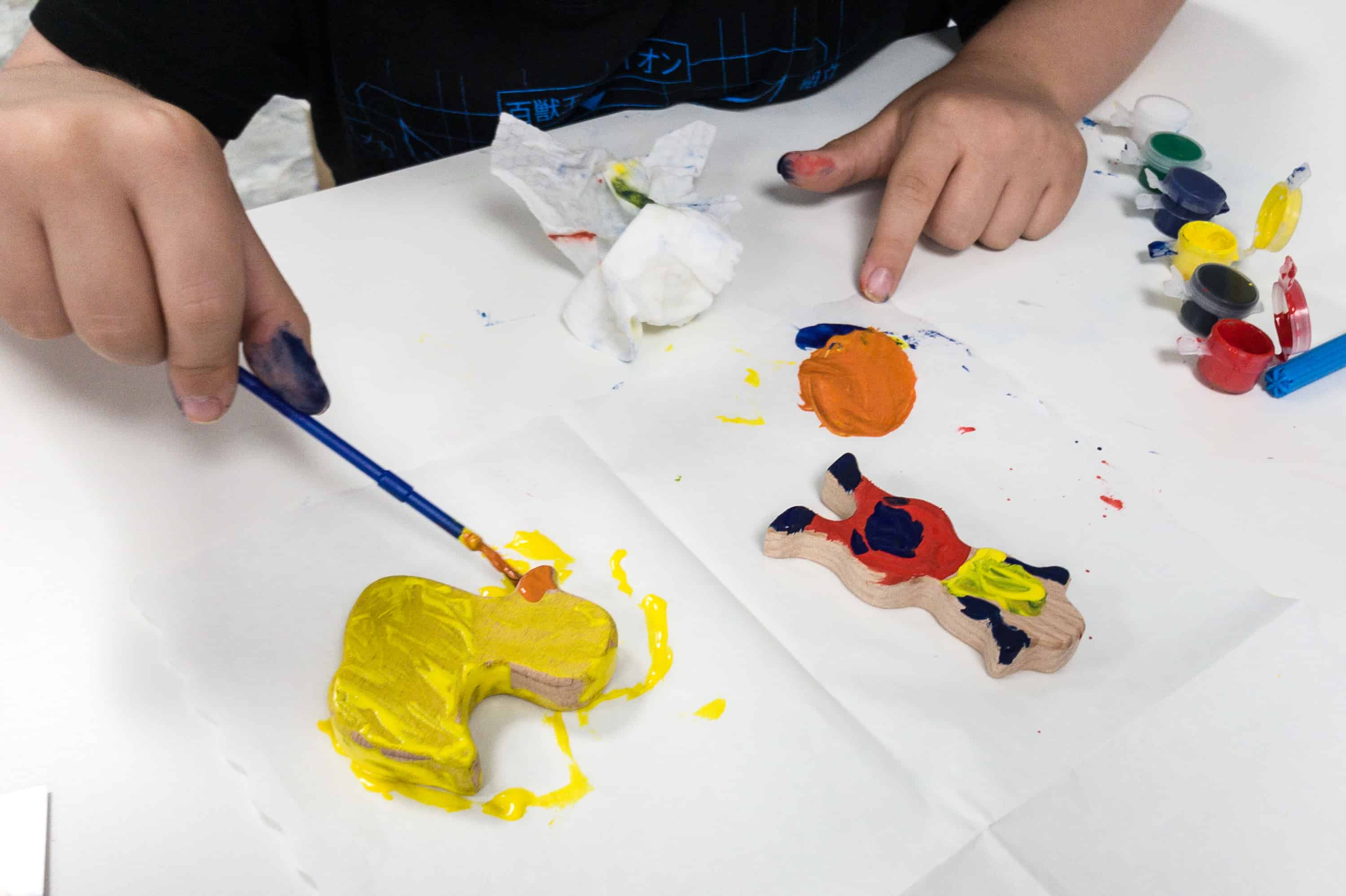 We set up the white sheet as his painting mat. My older son helped his younger brother in painting the wooden animals one by one. He made orange by mixing!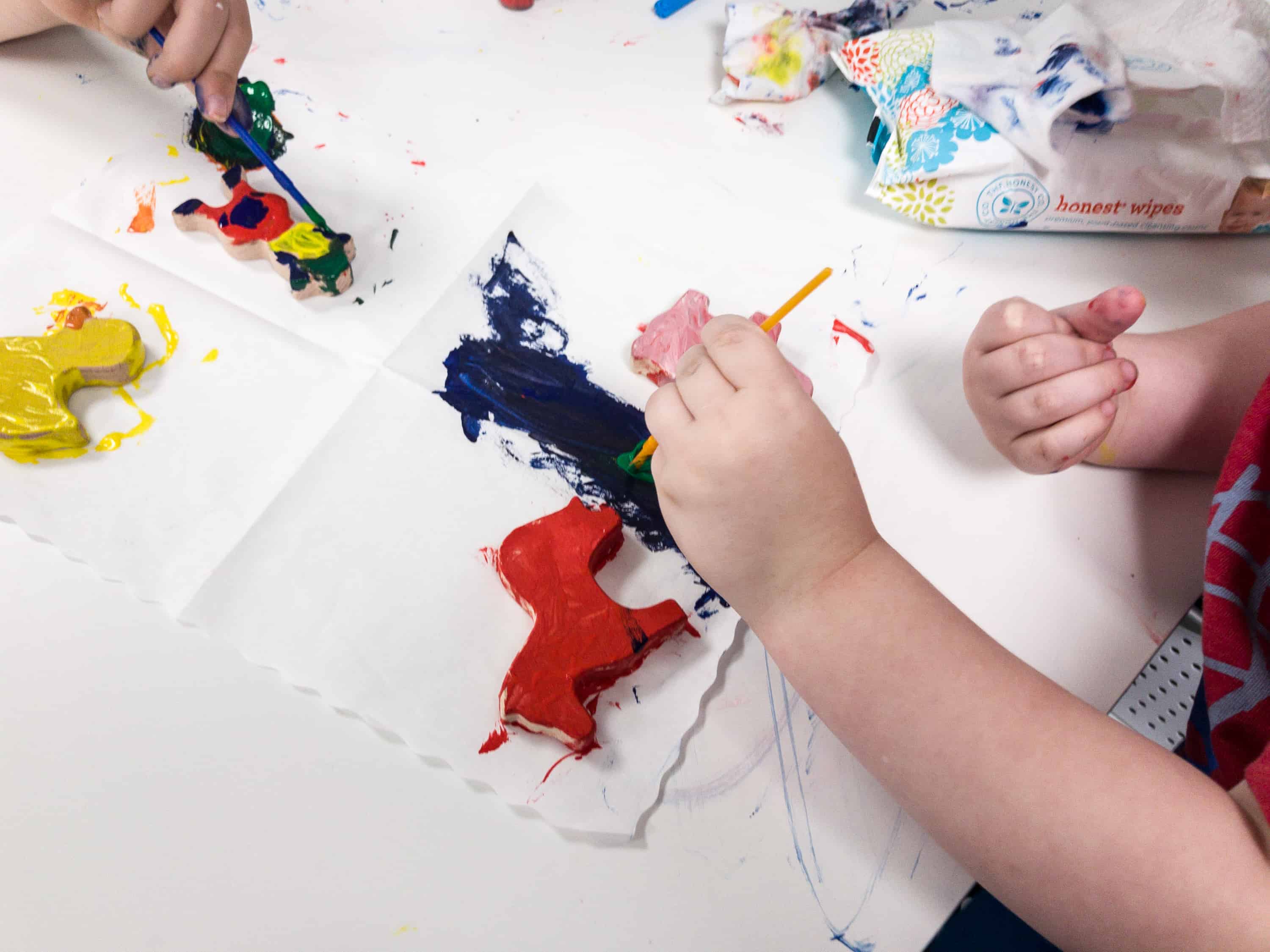 He's mixing colors on his painting mat before brushing it on the wooden animal.
We took the wooden animals and cardboard barn outside to play with them.
We can utilize and enjoy the barn's full potential by using the velcro tabs. My son is doing a role play story with the wooden animals.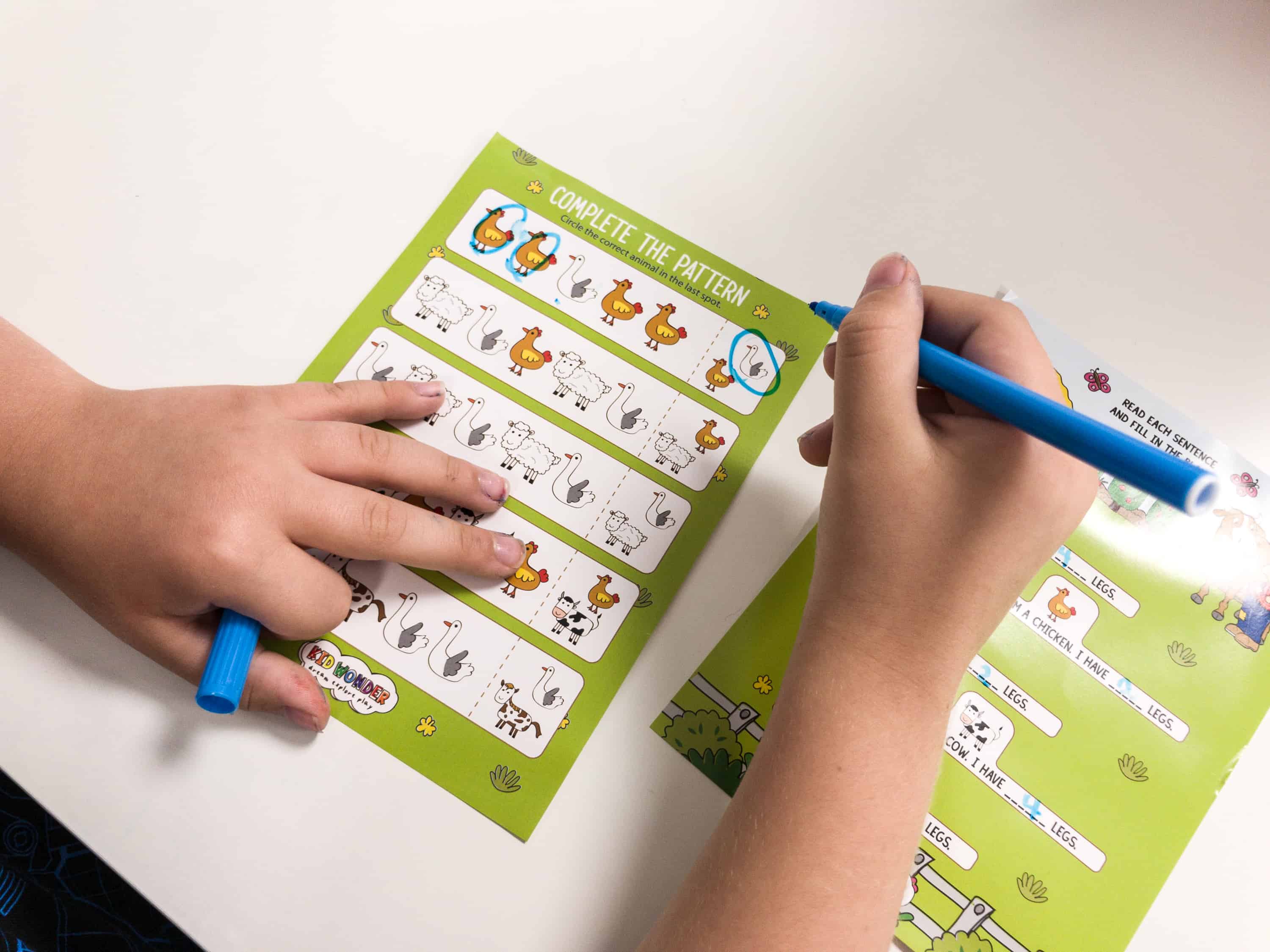 The kids also did the other activities which involved patterns and counting.
Activity No. 03: Animal Bowling. Let's do some exercising with Animal Bowling!
This is the instruction card for Activity 3. These activities are more on playing and interacting with playmates.
We placed the animal cardboards together in a triangular formation like in a real bowling game and knocked them down with this cute little hot pink pig ball.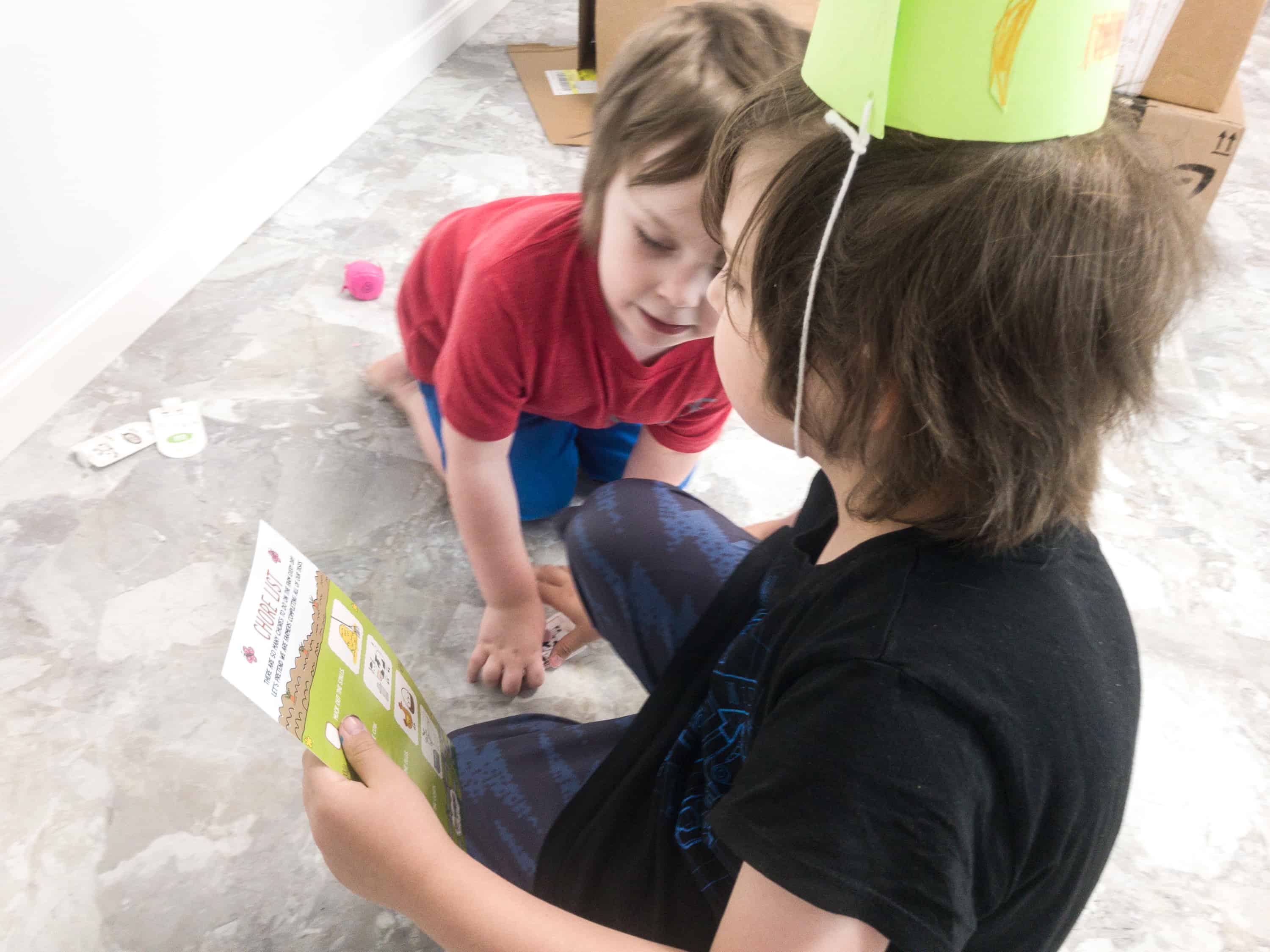 My sons played together. They also acted out the farmer chore list.
He is doing some basic math with the berries and the card. I didn't realize that the included clothes pin was for picking up the "berries" – but this is an EXCELLENT fine motor skill game! My son has become obsessed with the dry erase crayons too and gets so excited about any activity that uses them. He loves this box!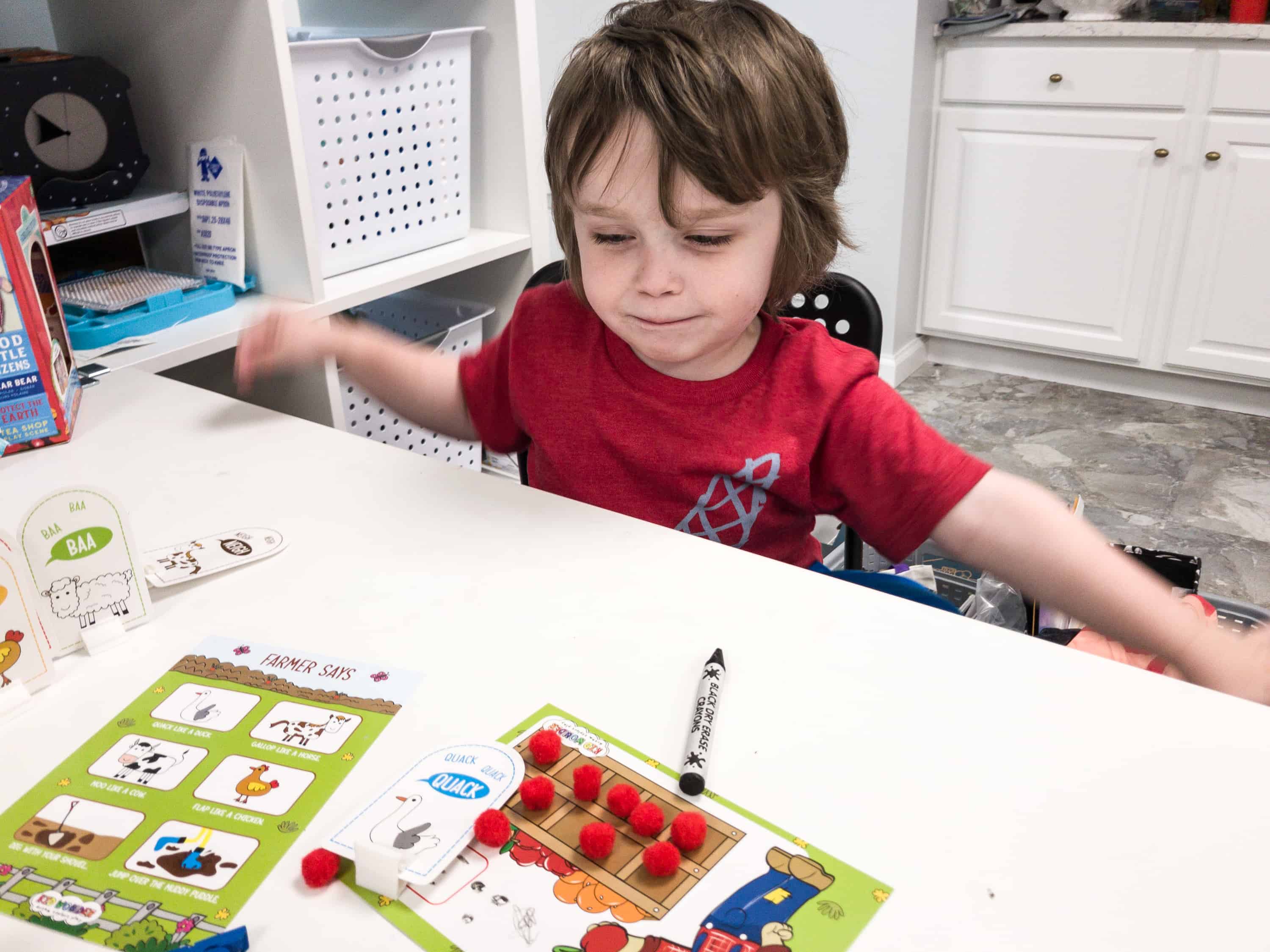 My son is definitely enjoying himself in these activities! He was super proud about the berries.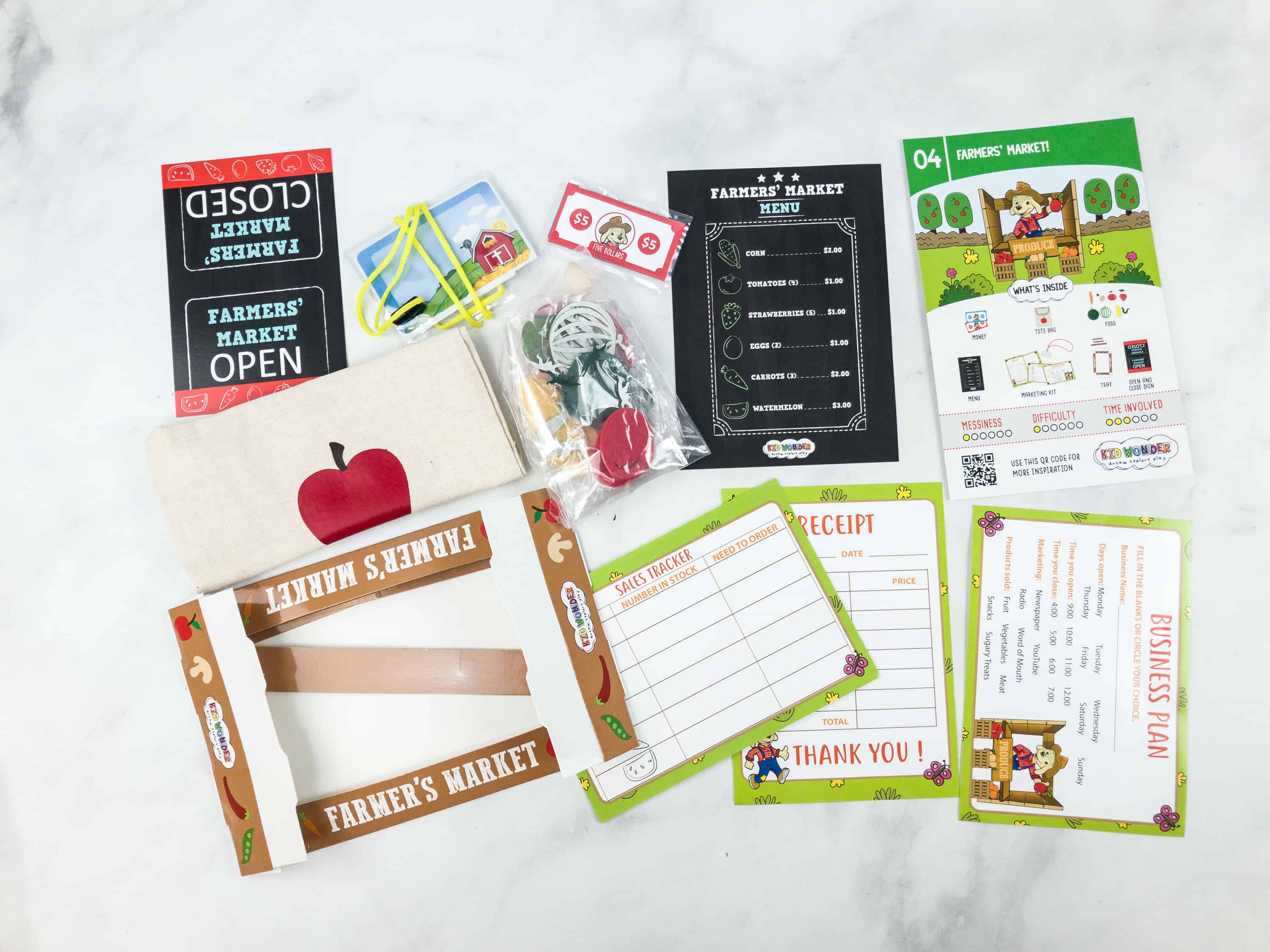 Activity No. 04: Farmers' Market. There are activity cards, paper crafts for the farmer's market crate, play money, and little felt crafts of fruits and vegetables.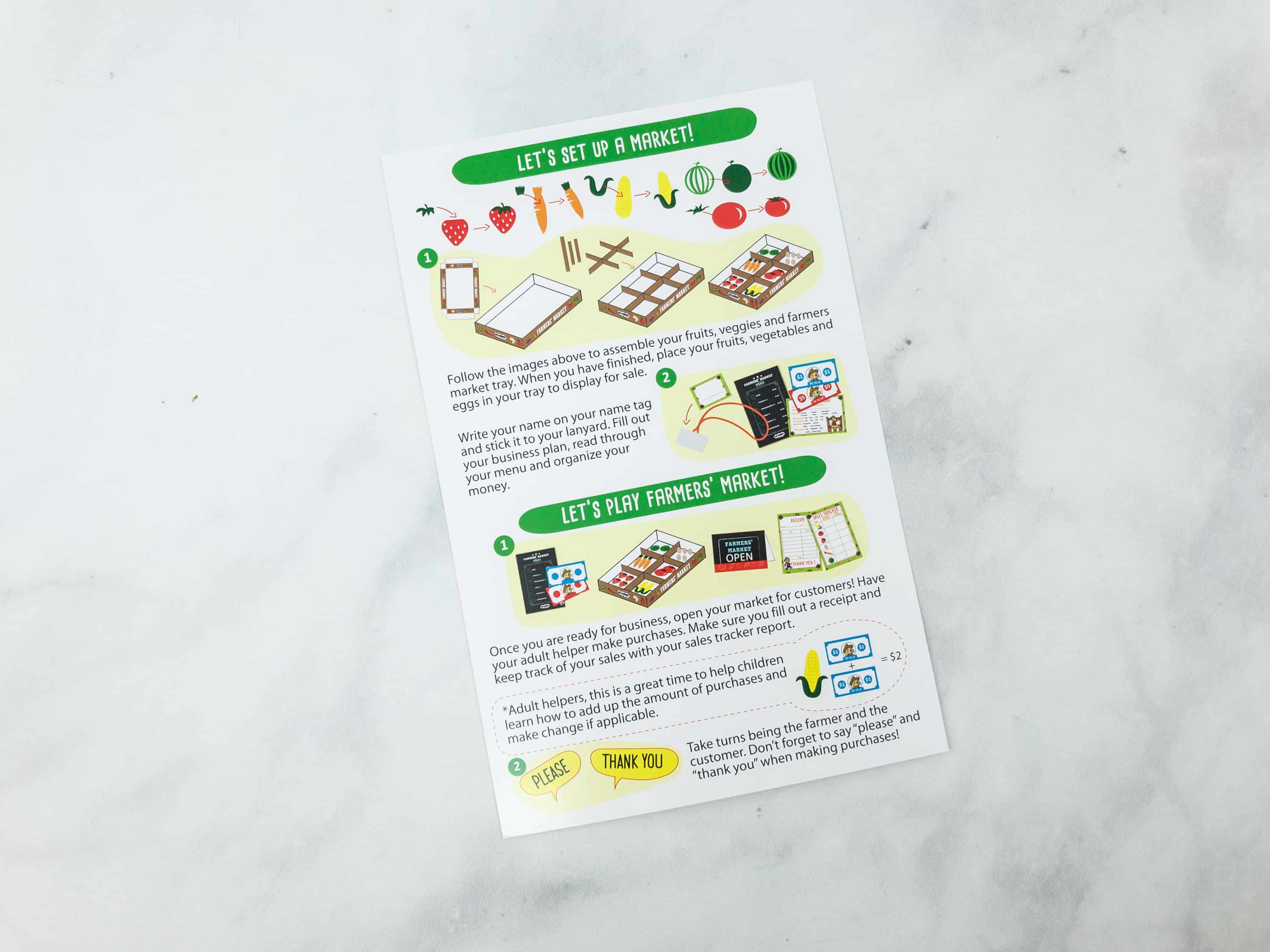 As early as three, we are teaching these young kids some business trades! If you're looking for a box that's older than the stated age range on the box, no worries, my almost 8 year old had a blast with these activities too.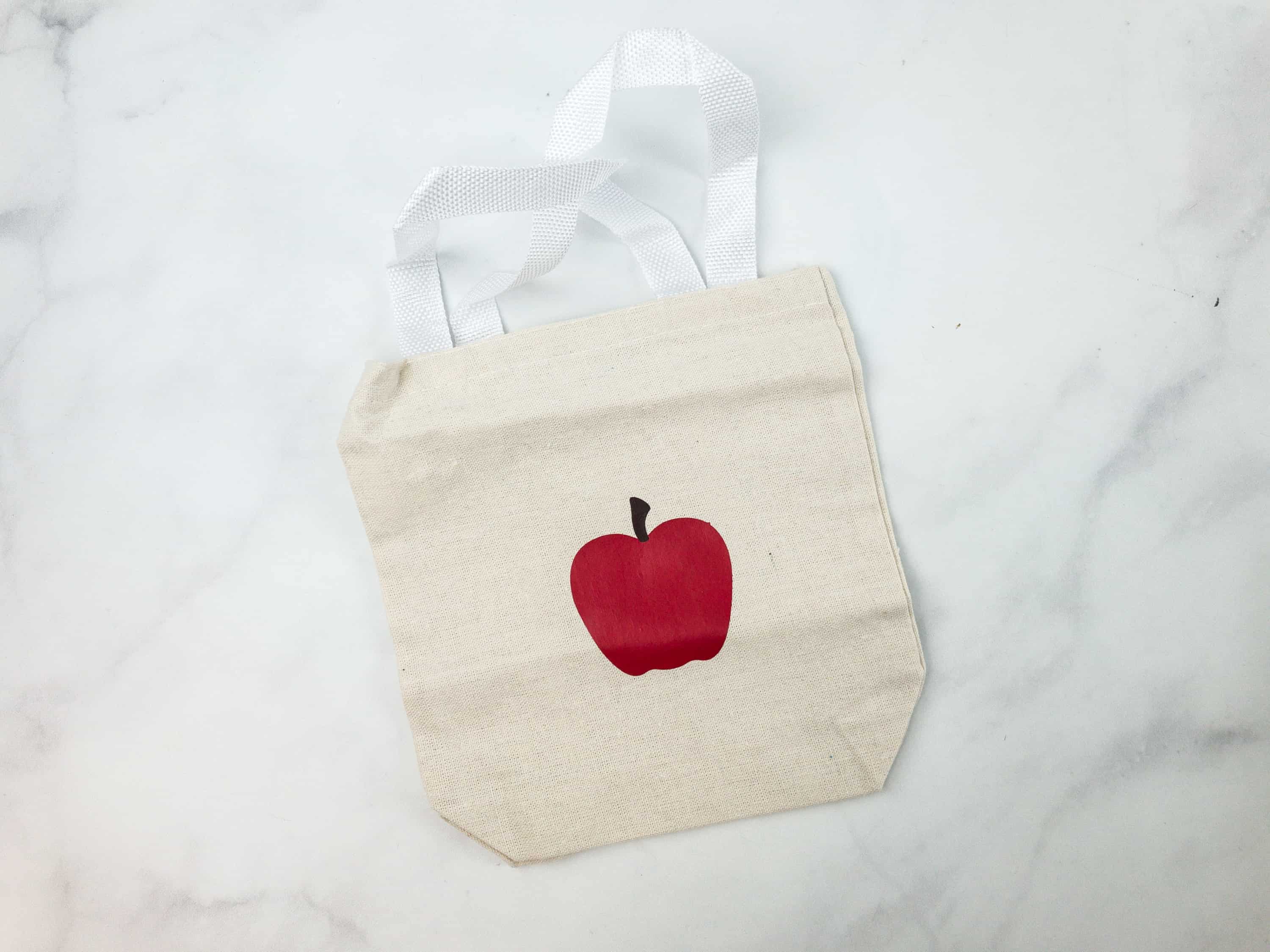 How can a customer survive without this trusty tote bag? Perfect for role-playing!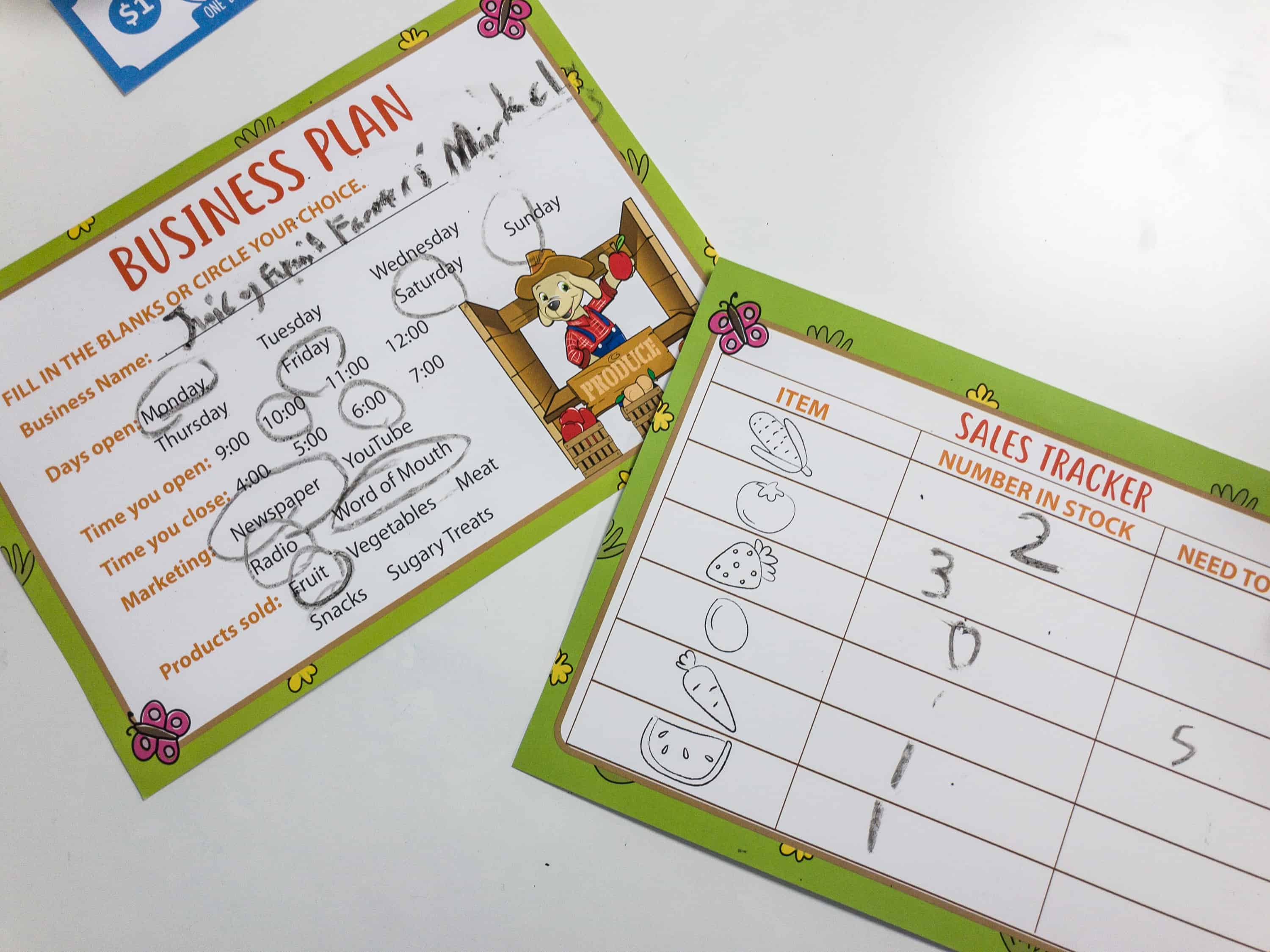 I let myolder  son circle his business plans that he wanted to achieve and his sales tracker.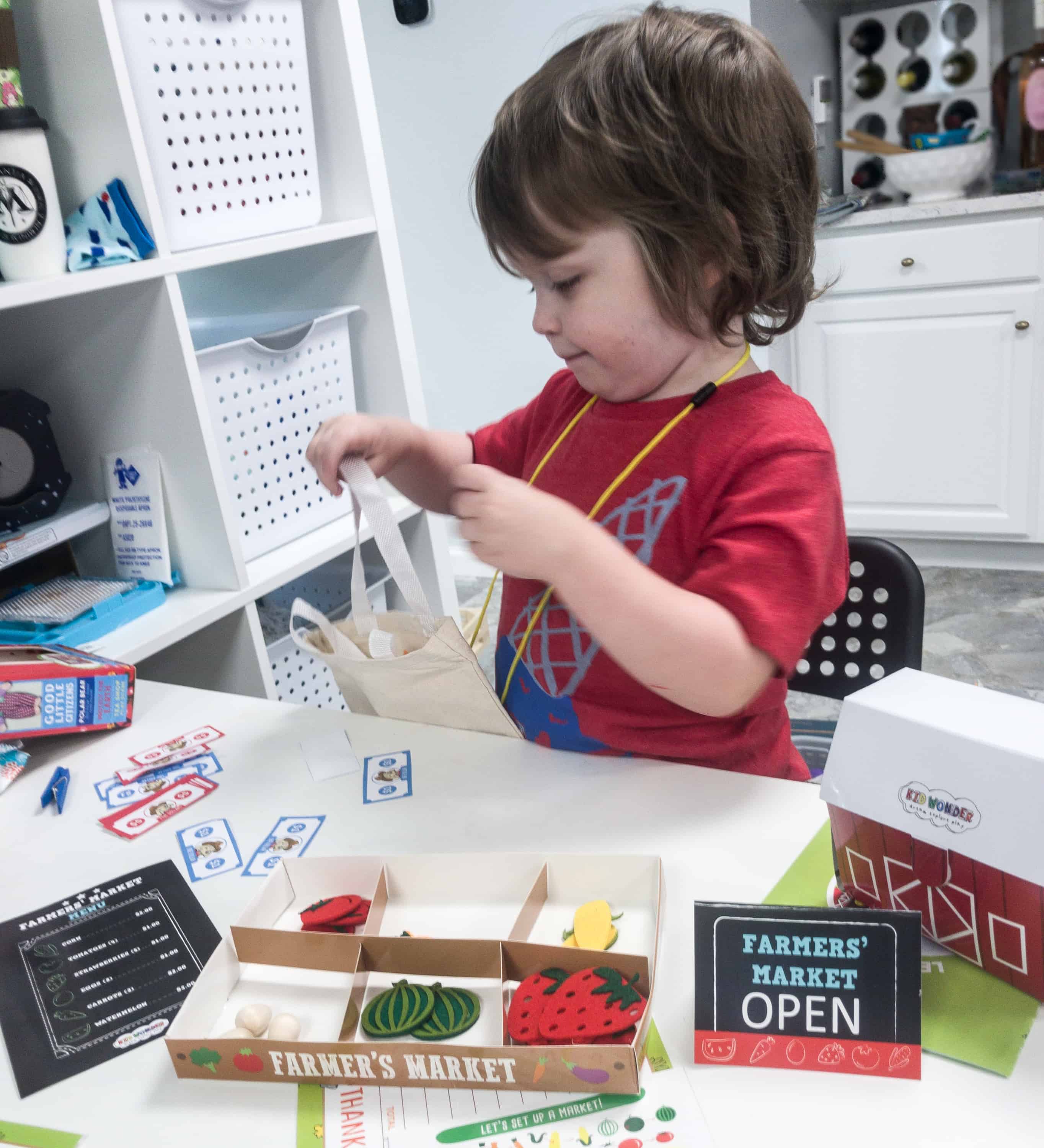 After he assembled his fruit crate, I helped him in counting his money and now he is putting my purchased fruits in the tote bag.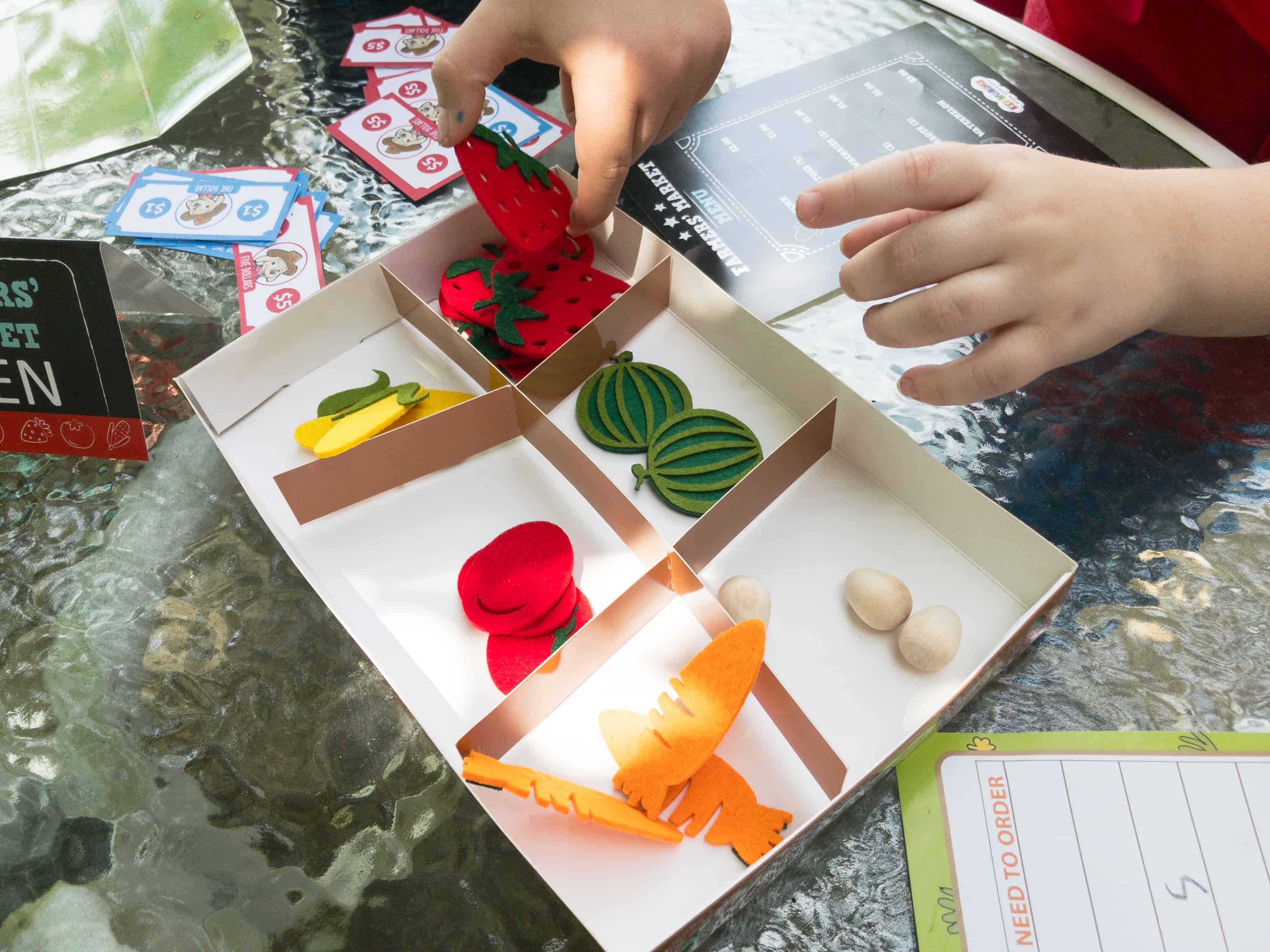 He grouped the fruits together while I assisted him in counting.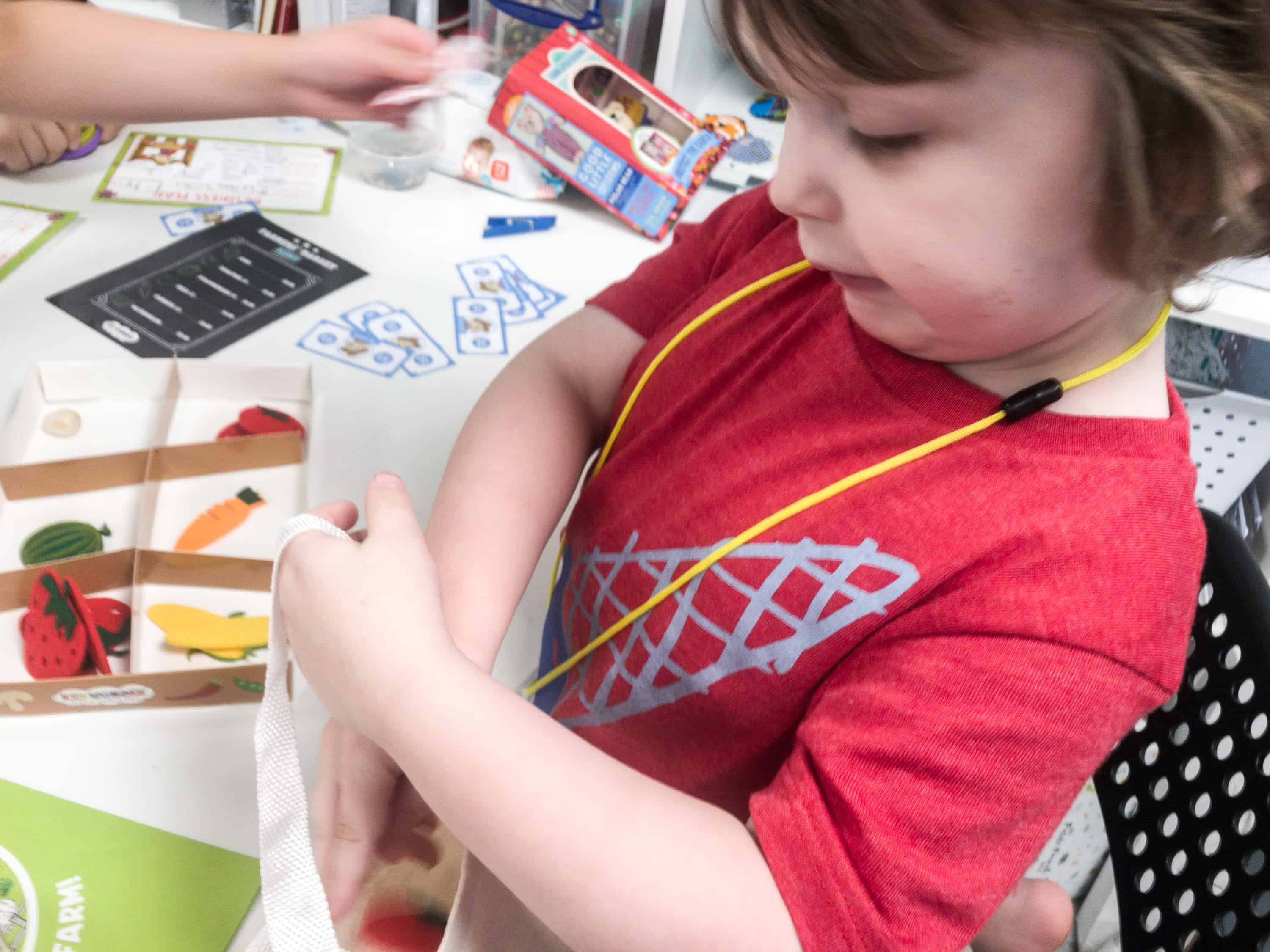 He's keeping the stuff back and putting the materials one by one in his bag so that he can bring them all outside to do a role play in his full costume!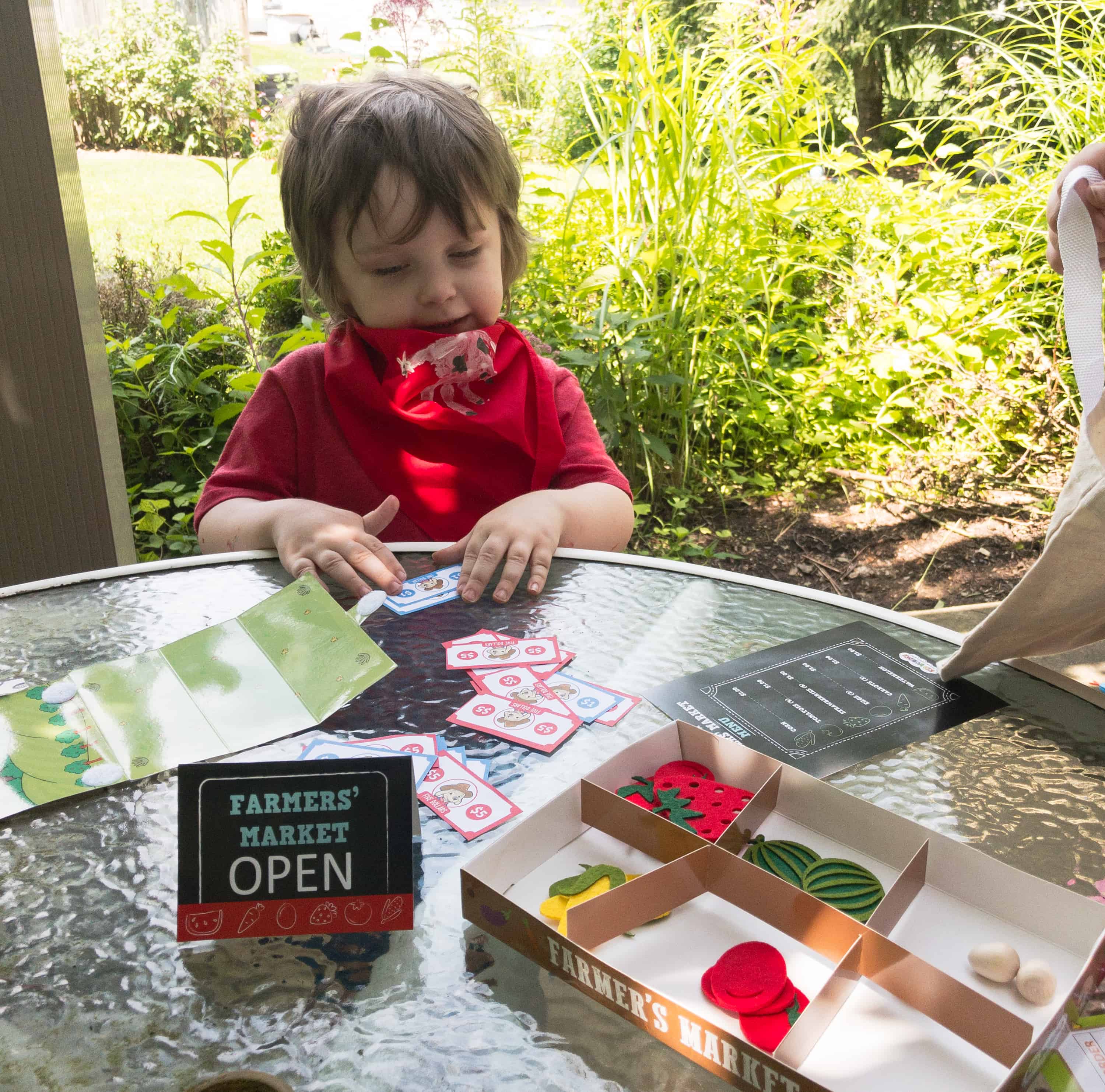 We did some role-playing and took turns on being the farmer and the customer. The kids always use the word 'please' and 'thank you' while doing the transactions.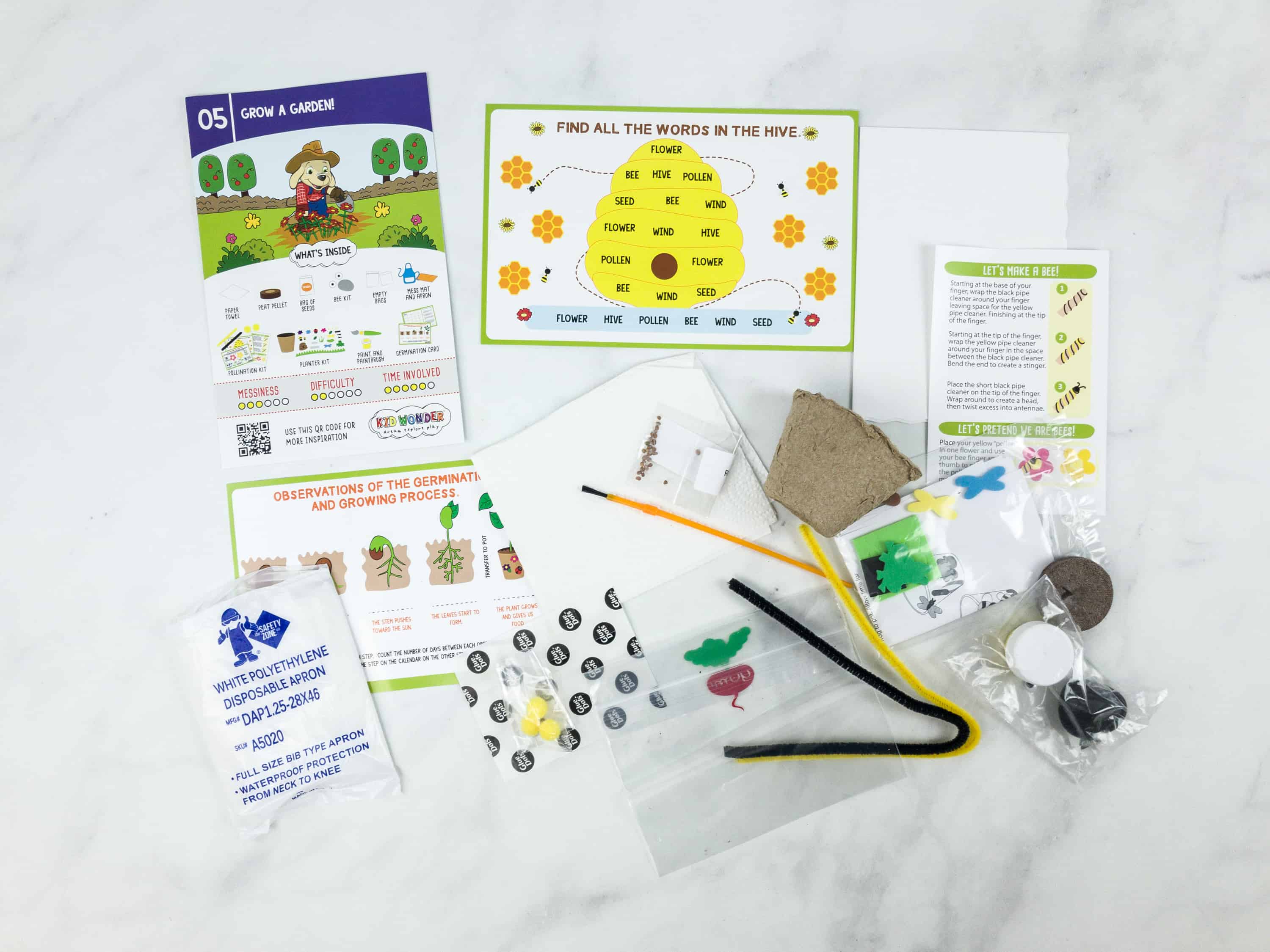 Activity No. 05: Grow A Garden. We are ending this activity box with a bang! It is a good idea for the kids to grow a bean sprout and monitor its stages of growth.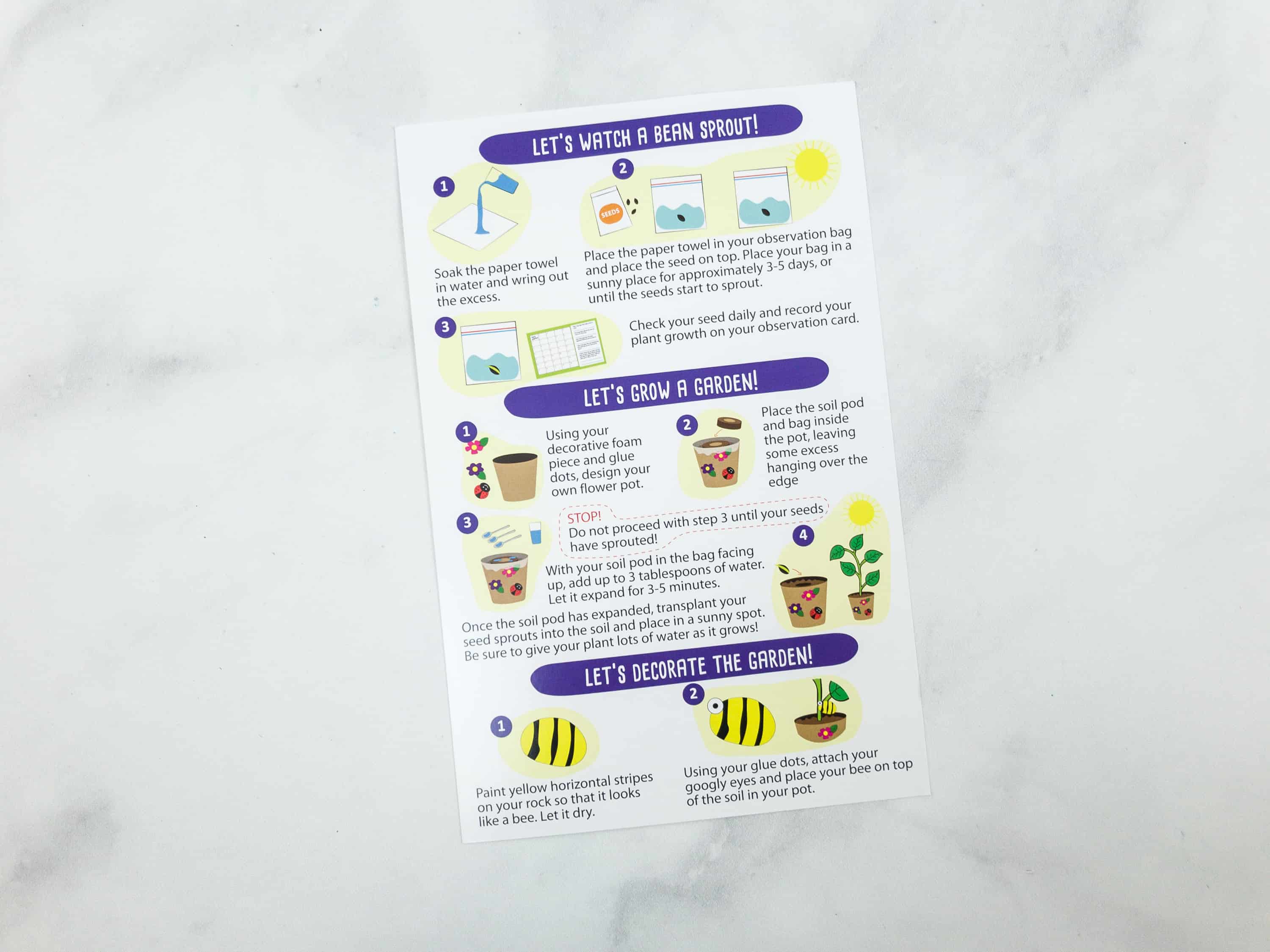 The box never fails to keep it interesting! We are going to grow bean sprouts and plant them and decorate the flower pot and rocks.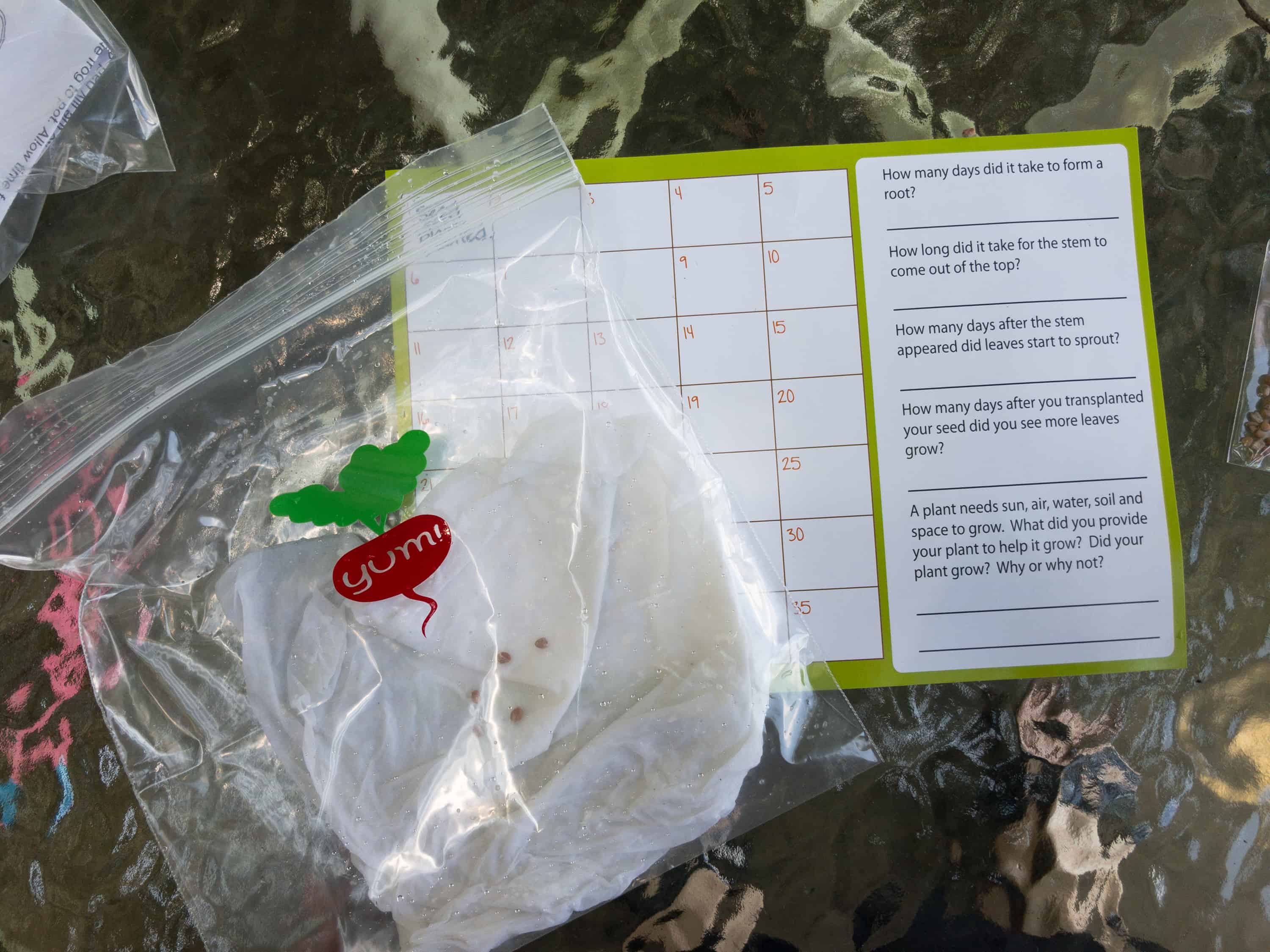 We soaked the paper towel in water and put the radish seeds on top and sealed it in a clear plastic as instructed. We placed them under the sun and will observe for 3 to 5 days. They even gave us a monitor sheet which is a great idea. We can answer the questions after our observation.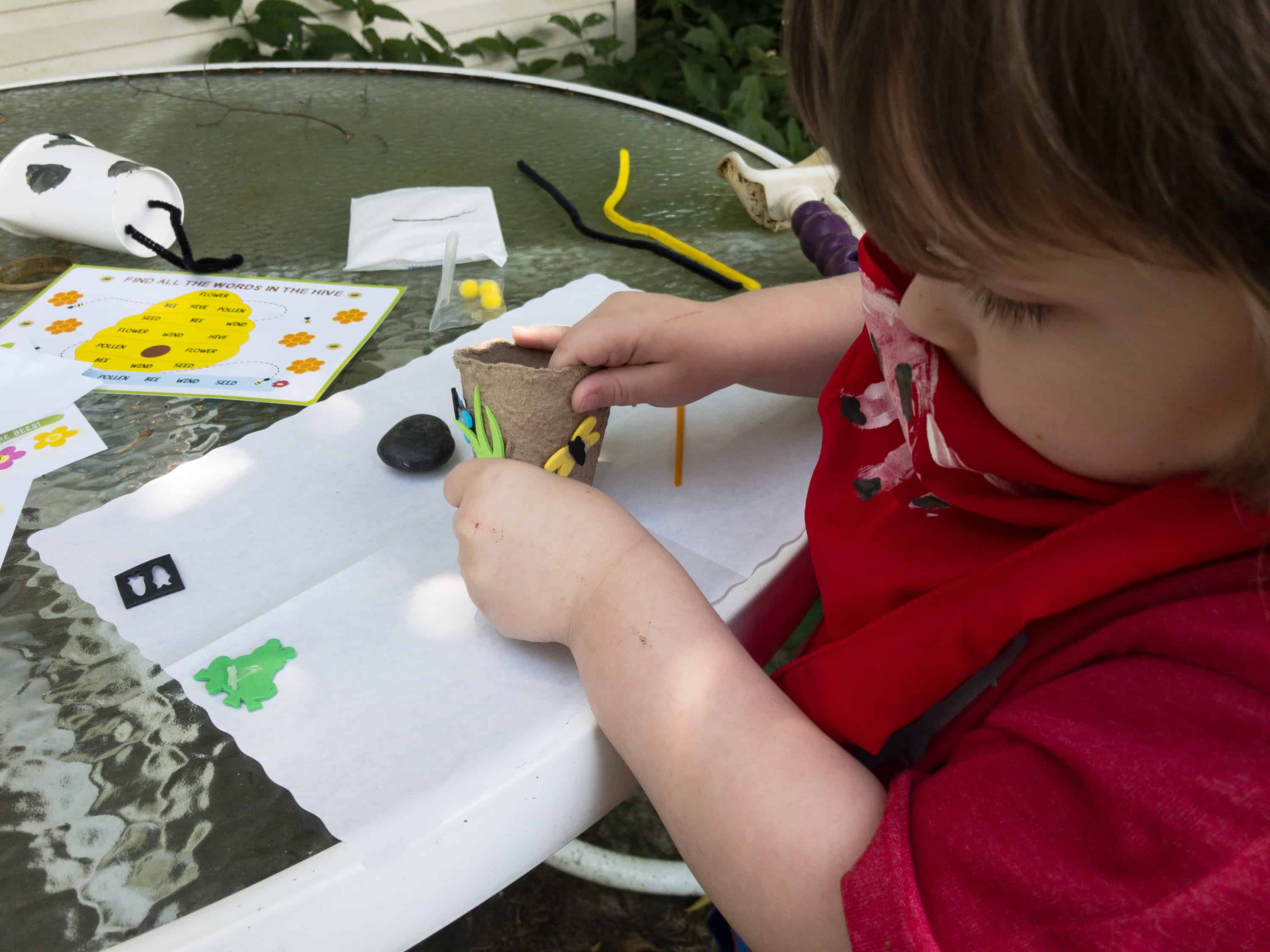 My son decorated the flower pot and did the second step which is placing the soil pod and bag inside the pod with the excess hanging. We will wait for the sprouted seeds before doing the step 3 which is planting the sprouted seeds on soil.
He learned why the bees are important to flowers and pollination.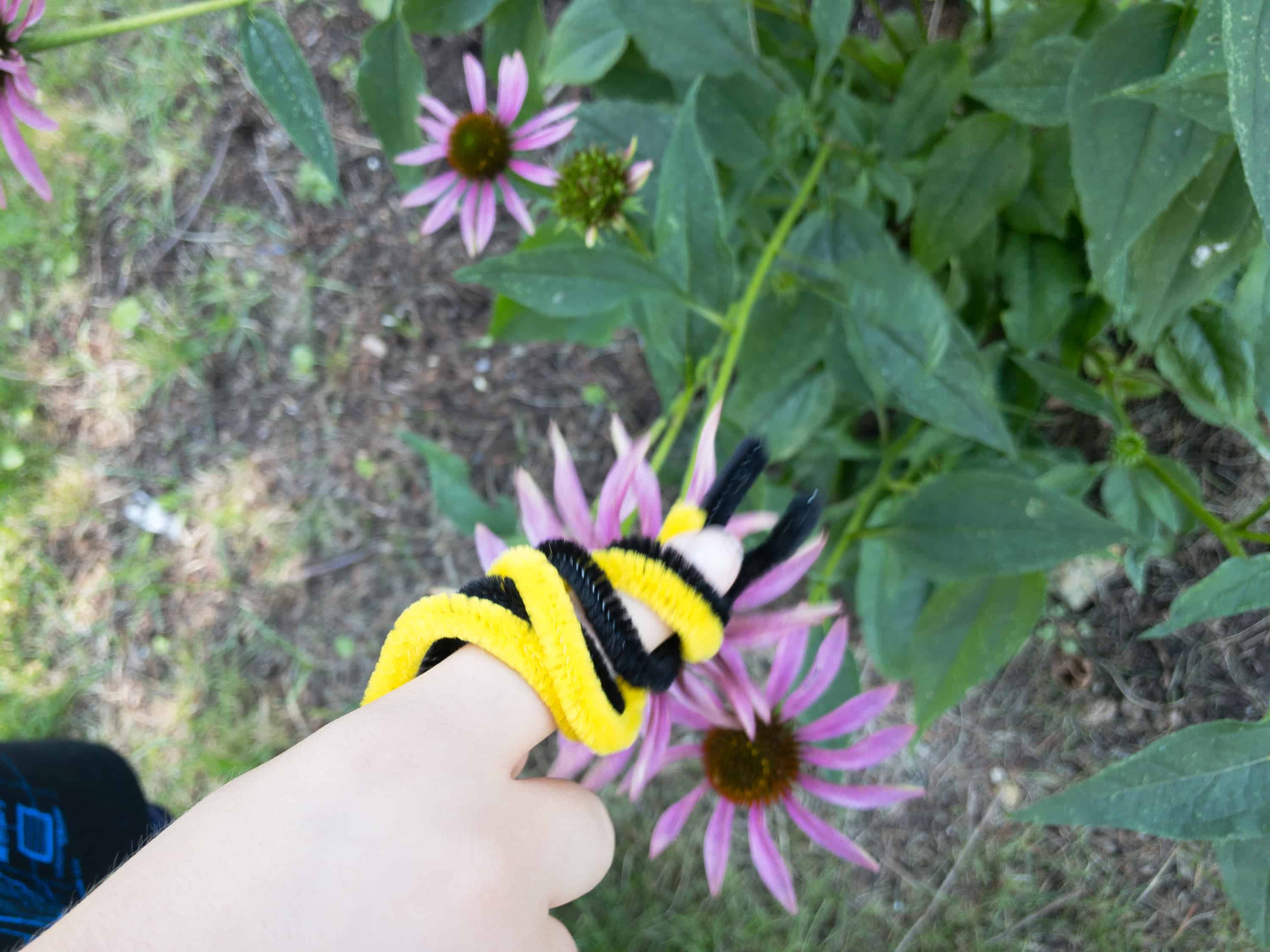 We coiled the wrapped colored wires on his finger to make it look like a bee!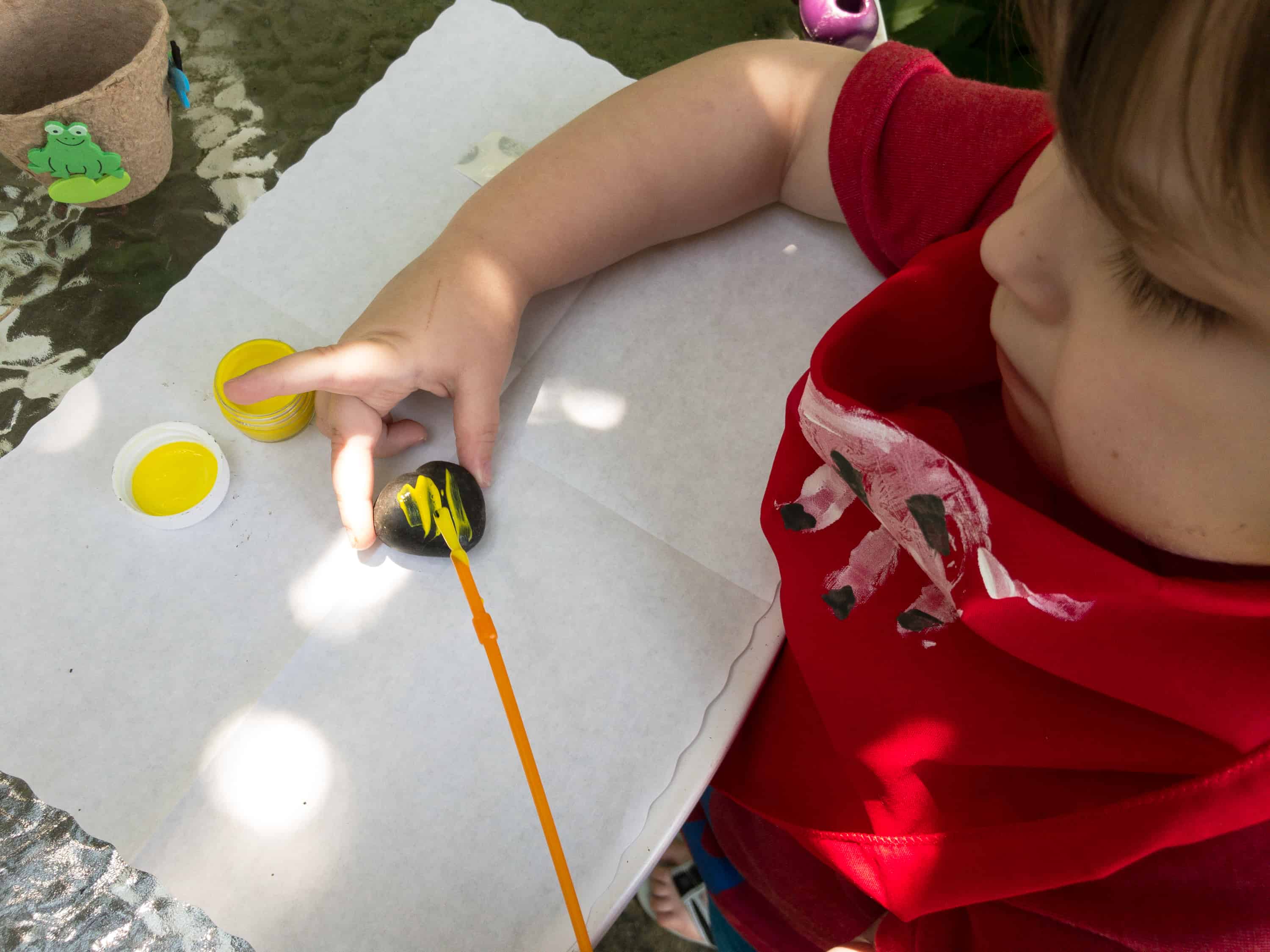 He did the last activity and decorated the rock with yellow stripes to make it look like a bee.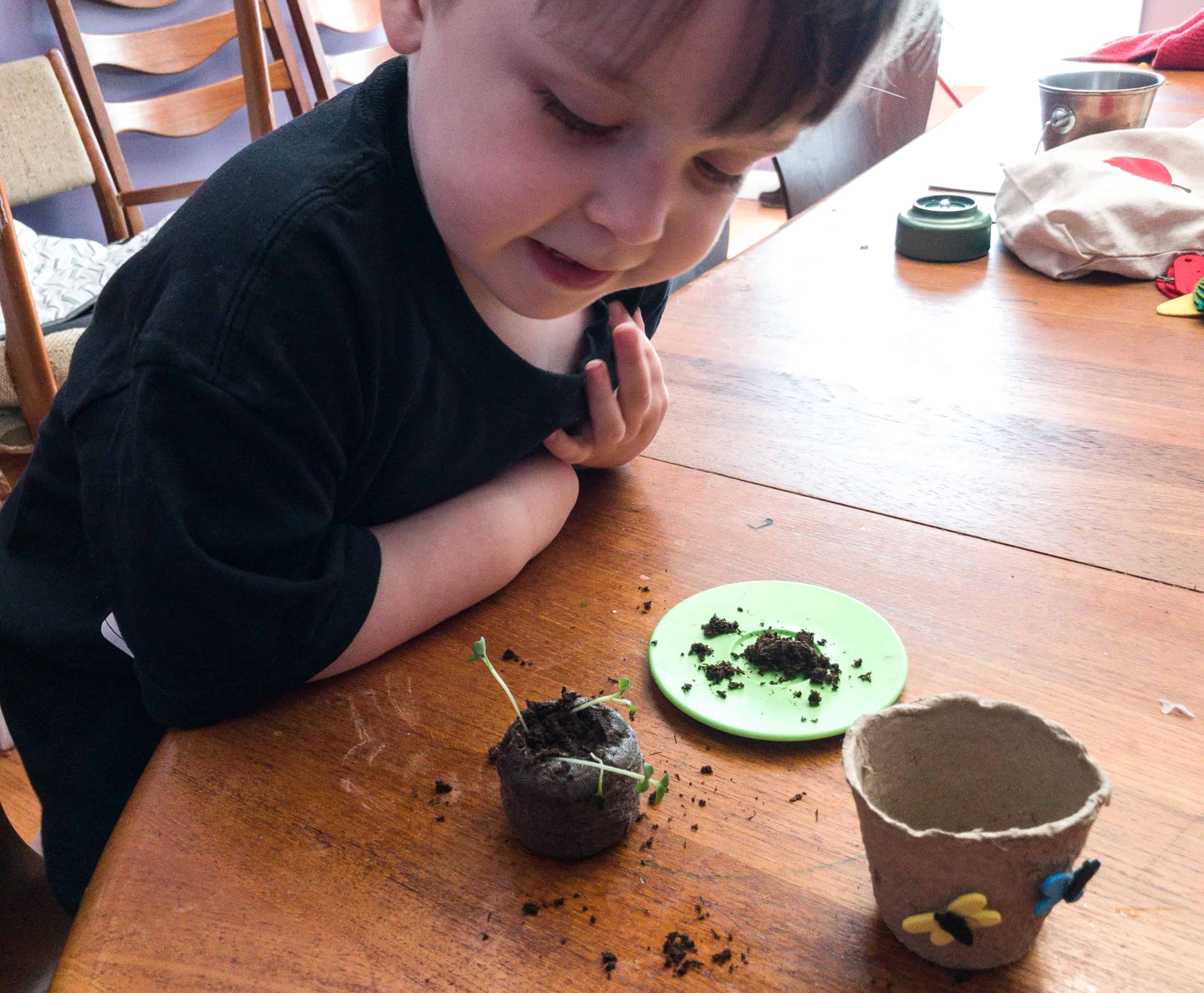 After a few days our radishes sprouted and he planted them in the pod!
We will be using our chart to track the growth!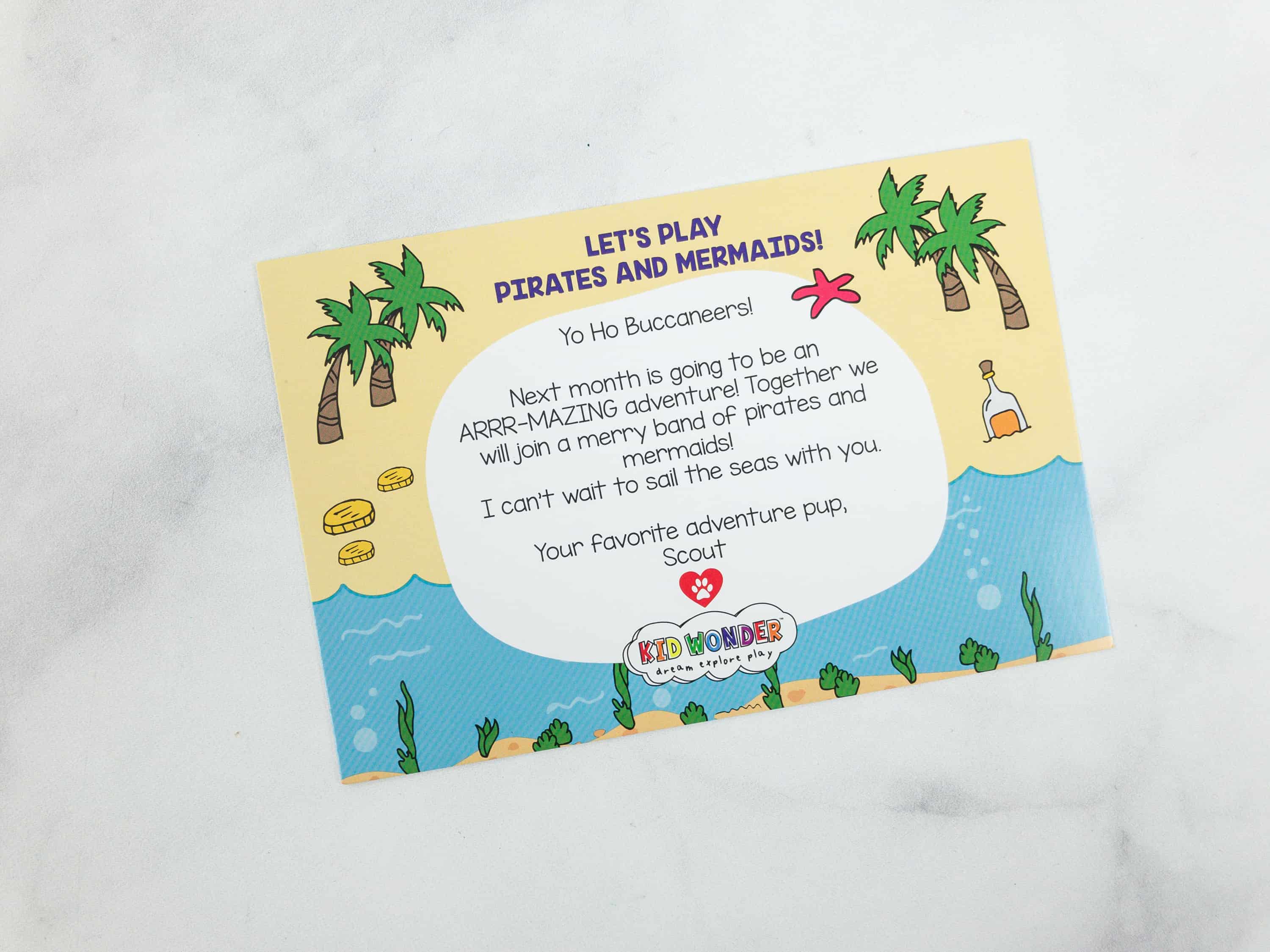 I hope the next month's box is as exciting as this one! We will be having adventures with pirates and mermaids!
This is a wonderful learning experience and bonding session with the kids. They got to do physical activities, enhance their creativity and knowledge of farming. I'm happy we were able to play and show him how to be a good seller and customer as we took turns. He learned more about counting and money. He even learned how to grow sprouts and decorate plus the virtue of patience! Planting the seed takes time, patience and diligent observation. There's a lot of valuable things unraveled in this box and I'm so glad to see the kids do these wondrous activities and learn from them while genuinely having fun. I'm looking forward to the next month's set of activities! I can't say enough about how value packed this box is – it will keep you busy all month!
What do you think of the Kid Wonder Box?
Visit Kid Wonder Little Dreamers Box to subscribe or find out more!