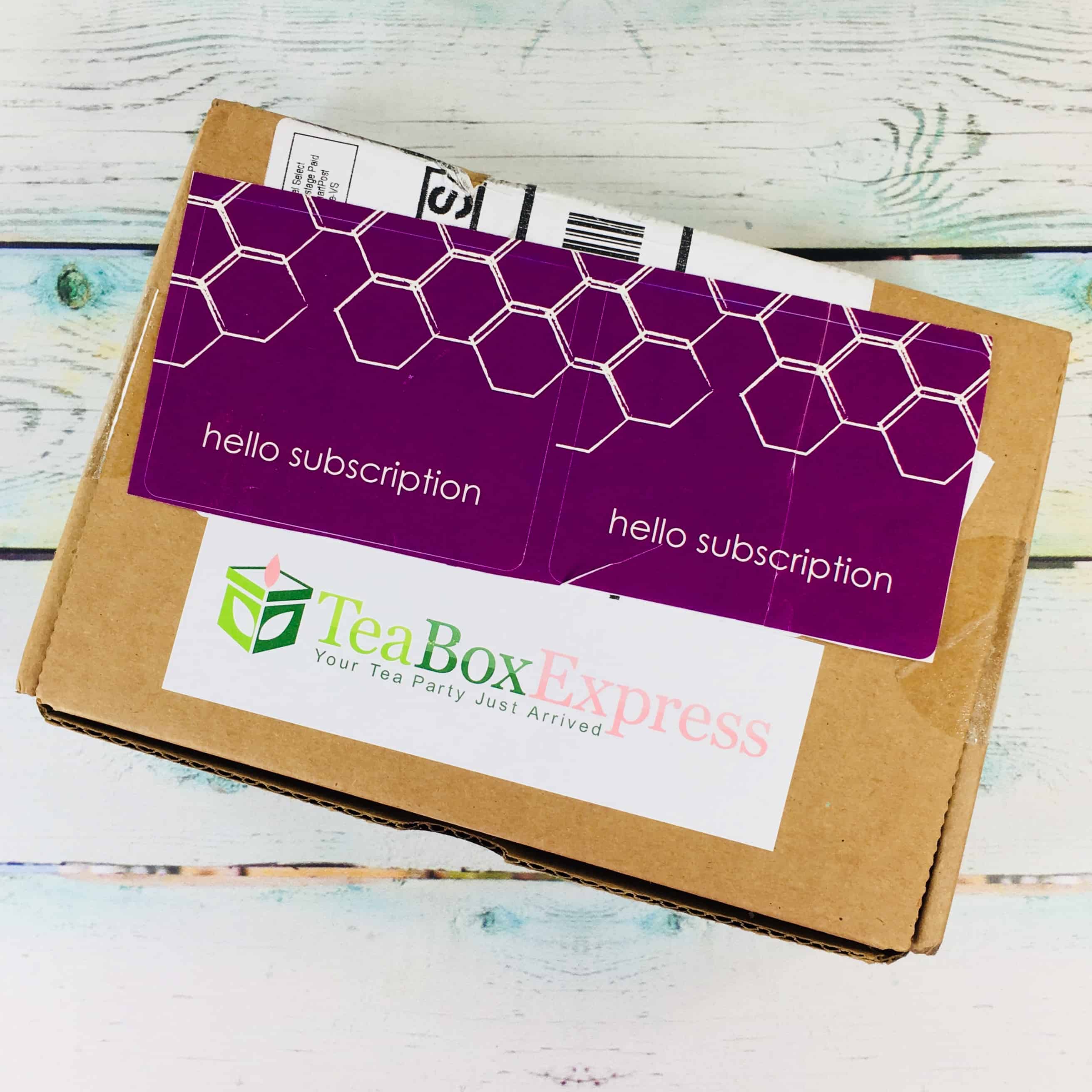 Tea Box Express is a monthly subscription box containing a brand-name, whole-leaf tea (either loose leaf or in a pyramid bag) plus 3-4 other tea-related items, which may include infusers, measuring spoons, or food items like chocolate or cookies. It costs $25.50 for a monthly box, plus $6.49 for shipping. They offer 1, 3, or 6-month terms and each will automatically renew until canceled (or choose the gift, which doesn't renew).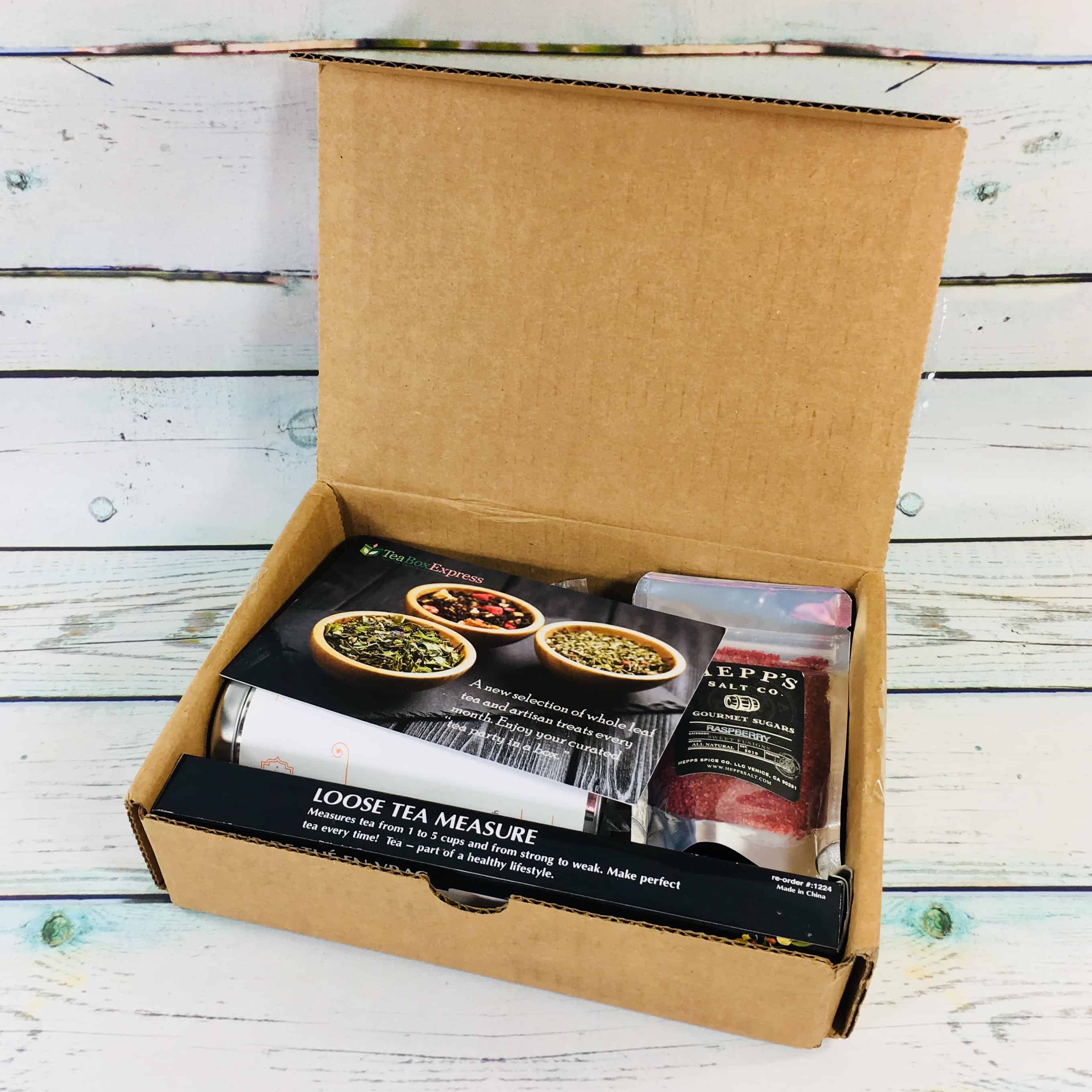 DEAL: Save 20% on your first monthly box! Use coupon code  HELLO20.
There isn't a product info card in this box, but there is some info on how to share your box pictures on social media for a chance to win a free box!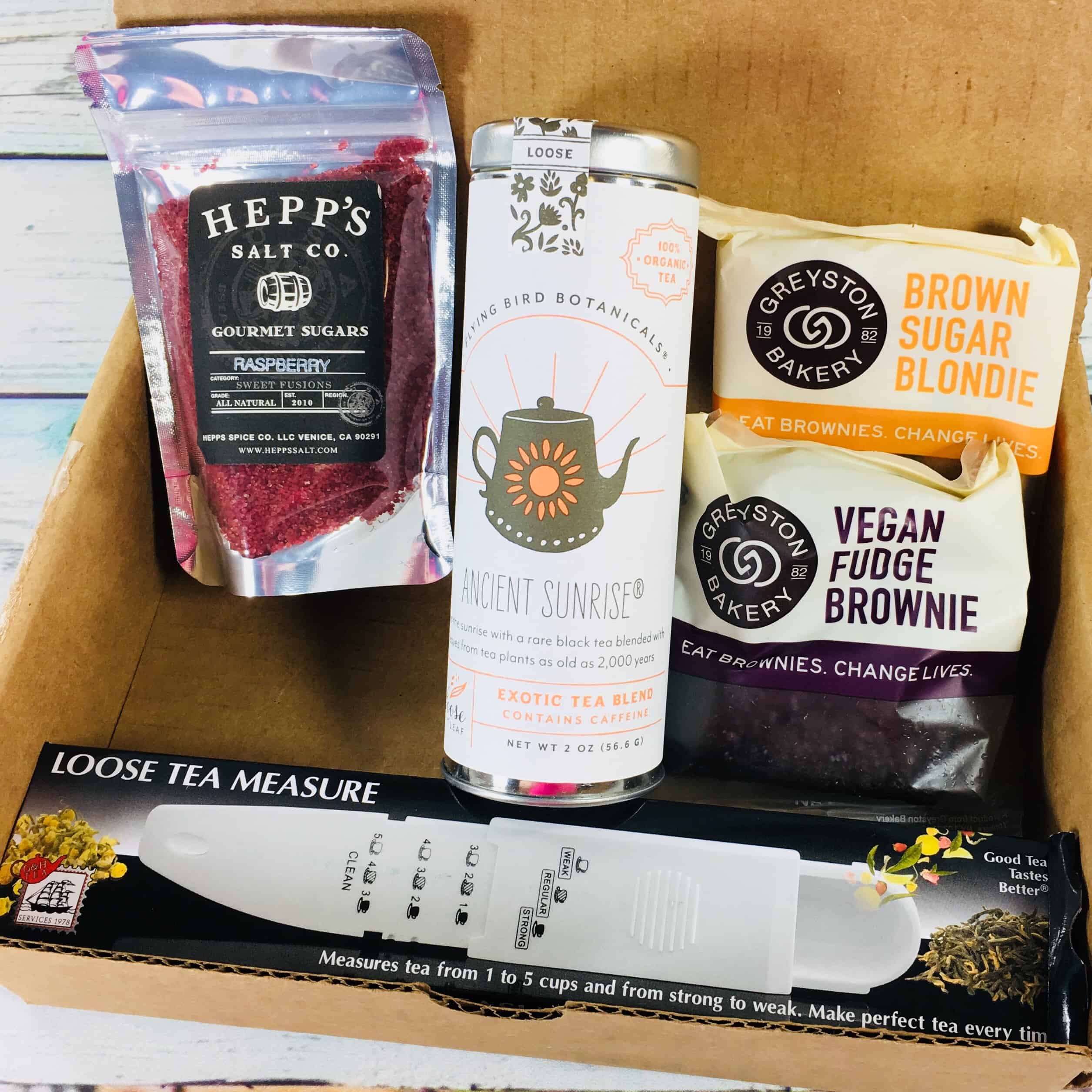 Everything in my box!
Greyston Bakery Vegan Fudge Brownie ($2.39) and Greyston Bakery Brown Sugar Blondie ($1.99) Tea Box Express always sends some yummy treats like these from Greyston Bakery.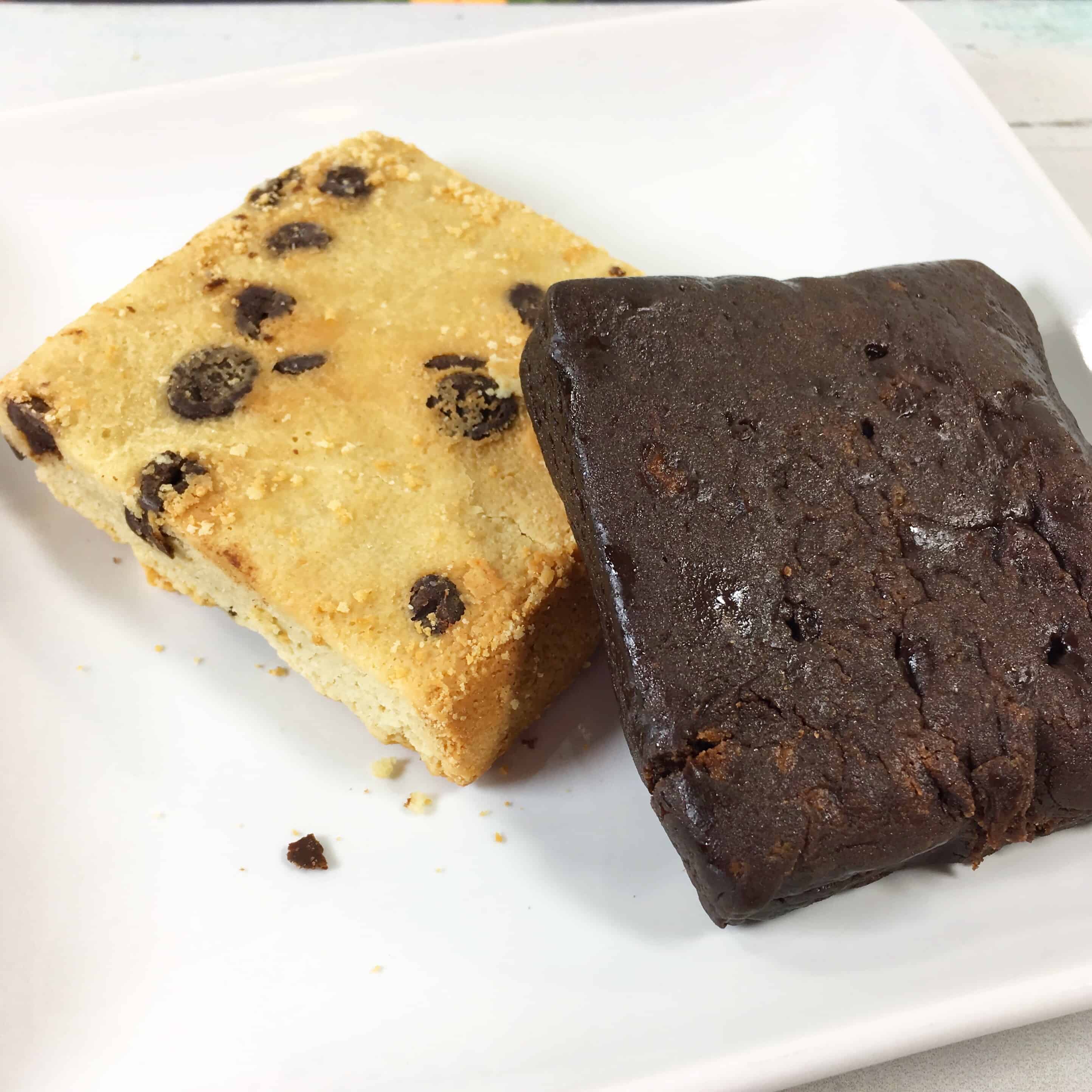 The Brown Sugar Blondie is like a bar cookie and has chocolate chips throughout the bar. The Vegan Fudge Brownie is super soft and moist and either one of these treats would go great with a glass of milk, either regular old cow's milk or from the nut/plant of your choice.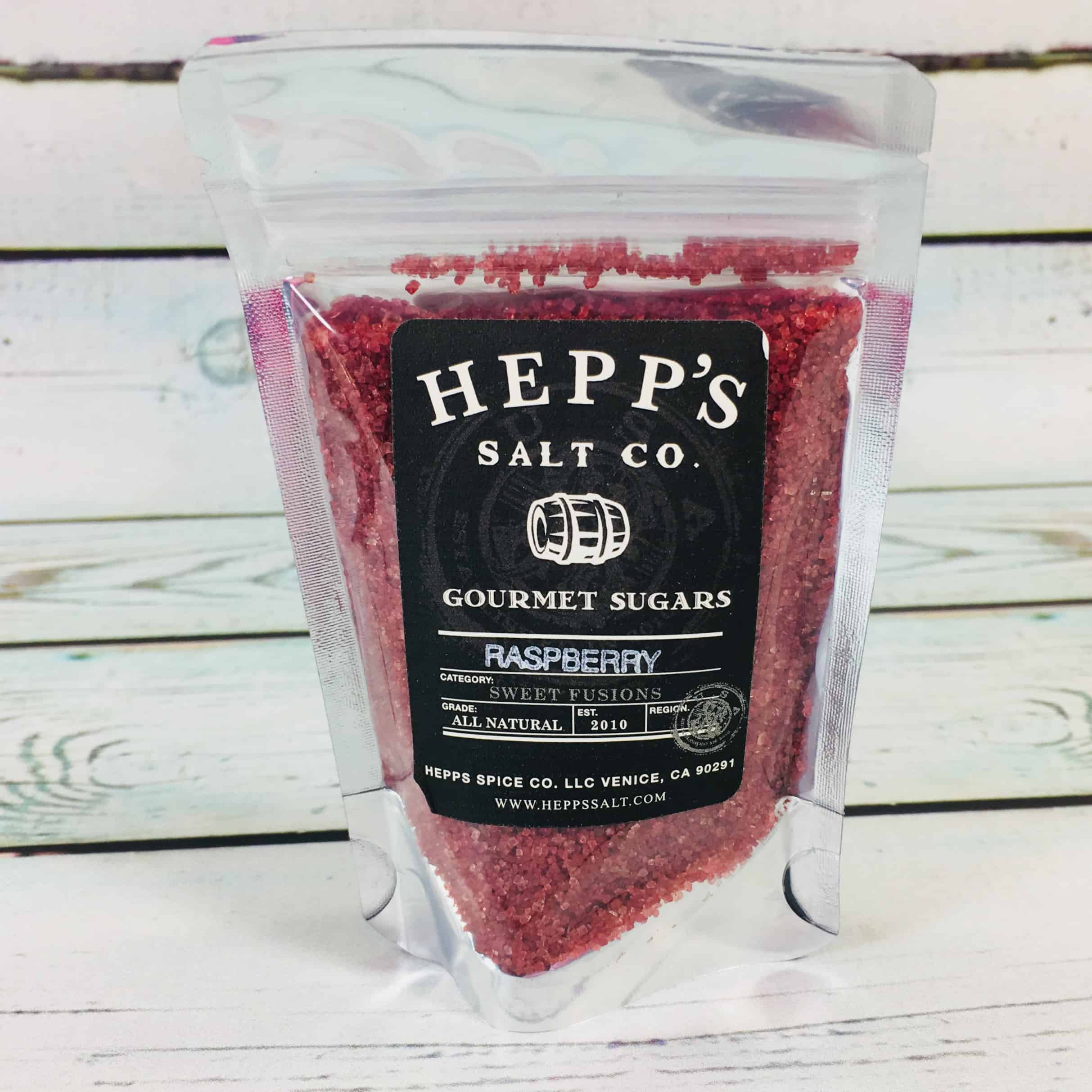 Hepp's Salt Co. Raspberry Gourmet Sugars ($6.95) Raspberry-flavored sugar? Who thinks this stuff up? I don't have the answer to that question, but this is a pretty cool product. Making a fruity margarita? Rim your glass with this, or use it to sweeten iced tea, made with the black tea shown below. The only two ingredients are sugar and raspberries. It is rather expensive for 1/4 cup of sugar and I probably wouldn't pay that much, but it is a wonderful item to receive in a subscription box!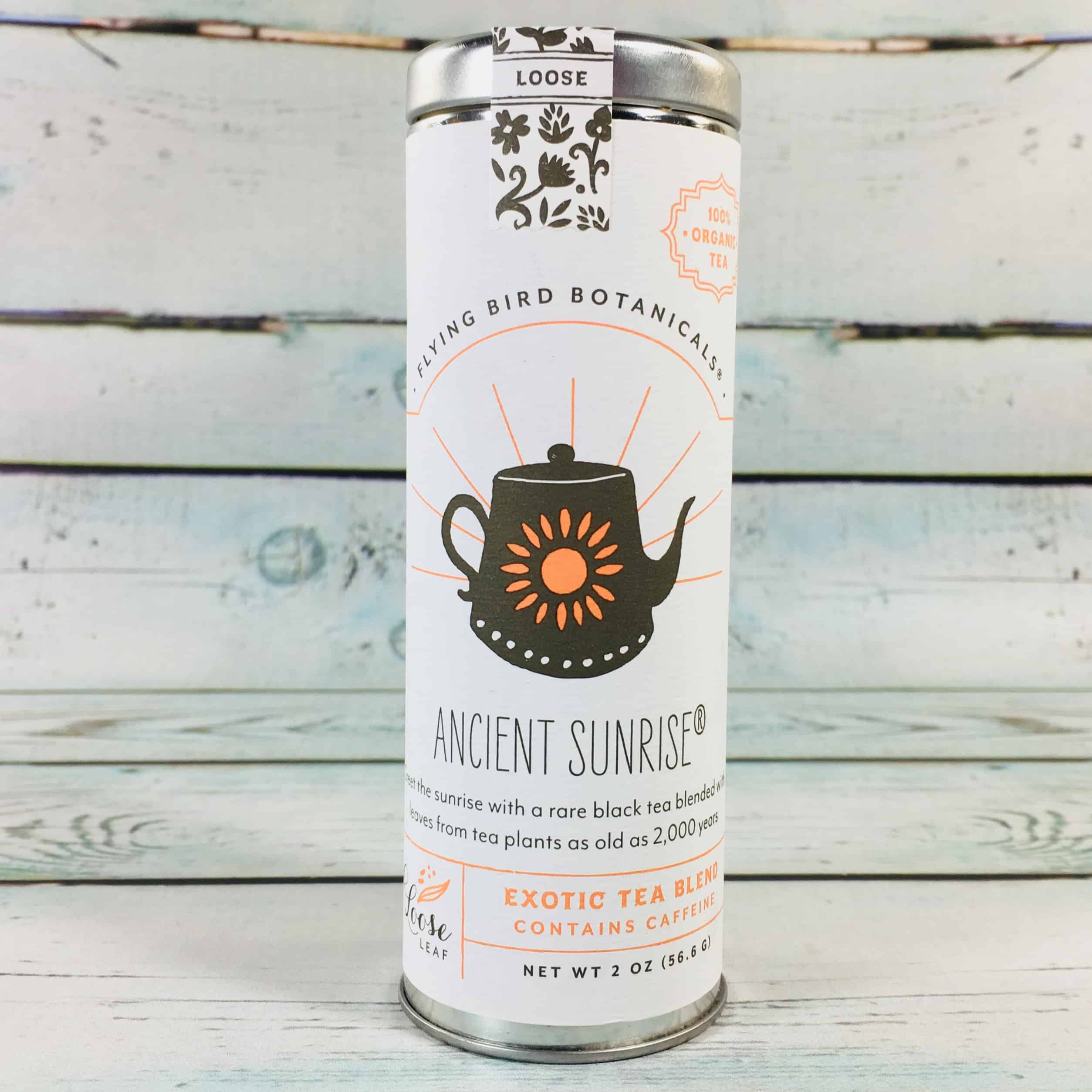 Flying Bird Botanicals Asian Sunrise Exotic Tea Blend ($15) My favorite tea is probably plain old black tea, like this one!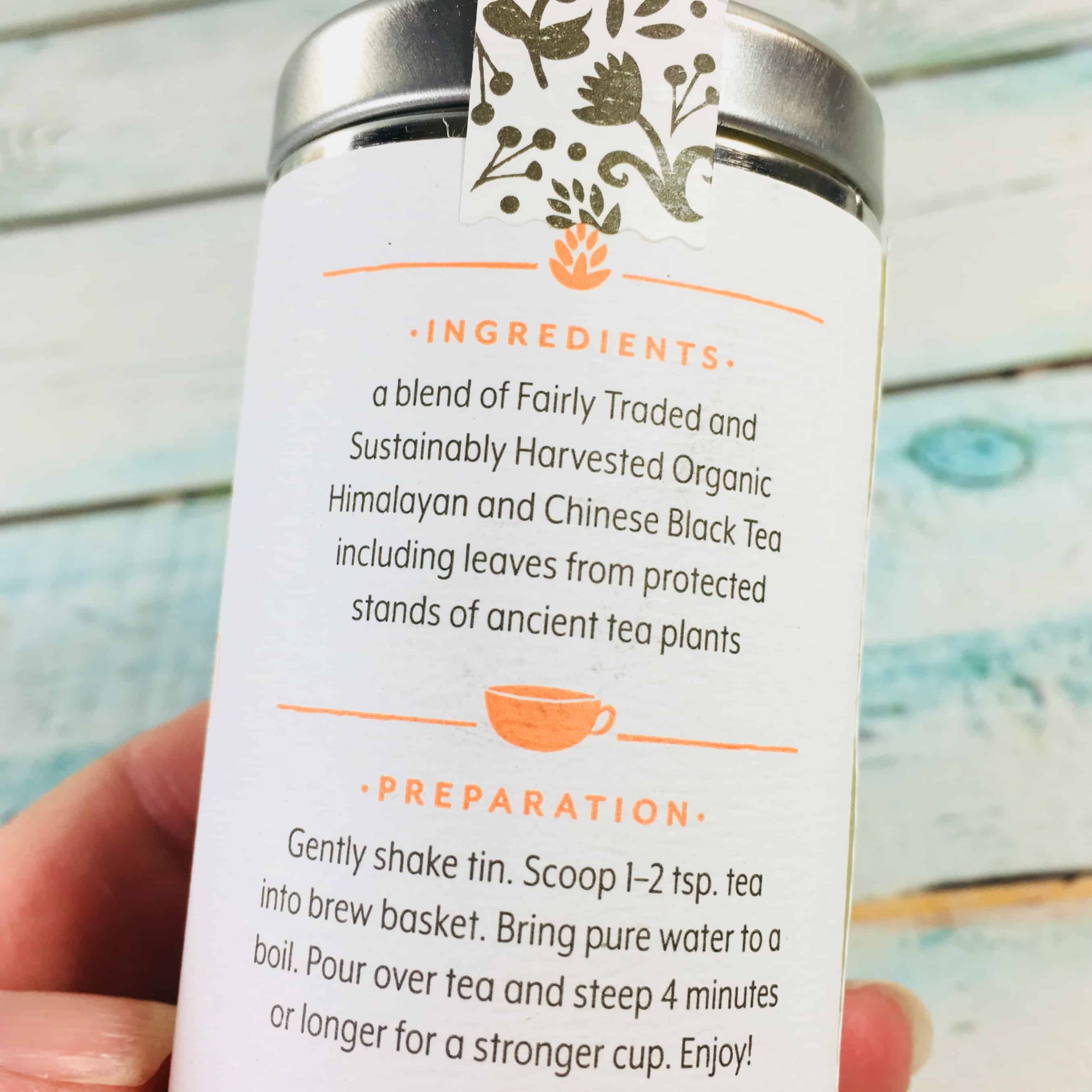 Did I say plain? I was wrong, this is actually a blend of Himalayan and Chinese tea leaves from very old plants, some as old as 2000 years!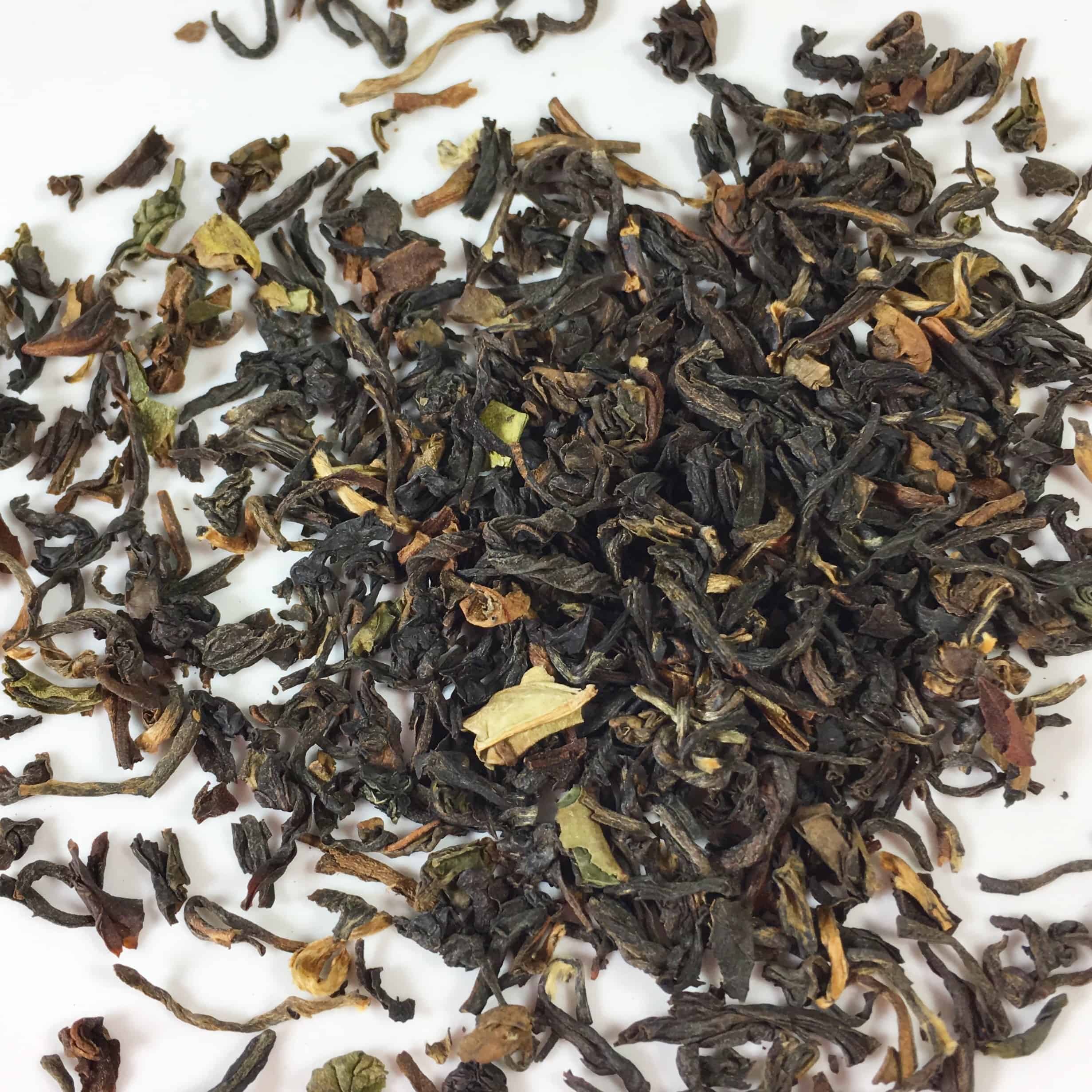 I used 1 1/2 teaspoons and steeped it for 5 minutes using boiling water. I would probably use 2 teaspoons next time, and my tea benefited from sugar and milk, but I am going to make iced tea out of it too and use the raspberry sugar to sweeten it up.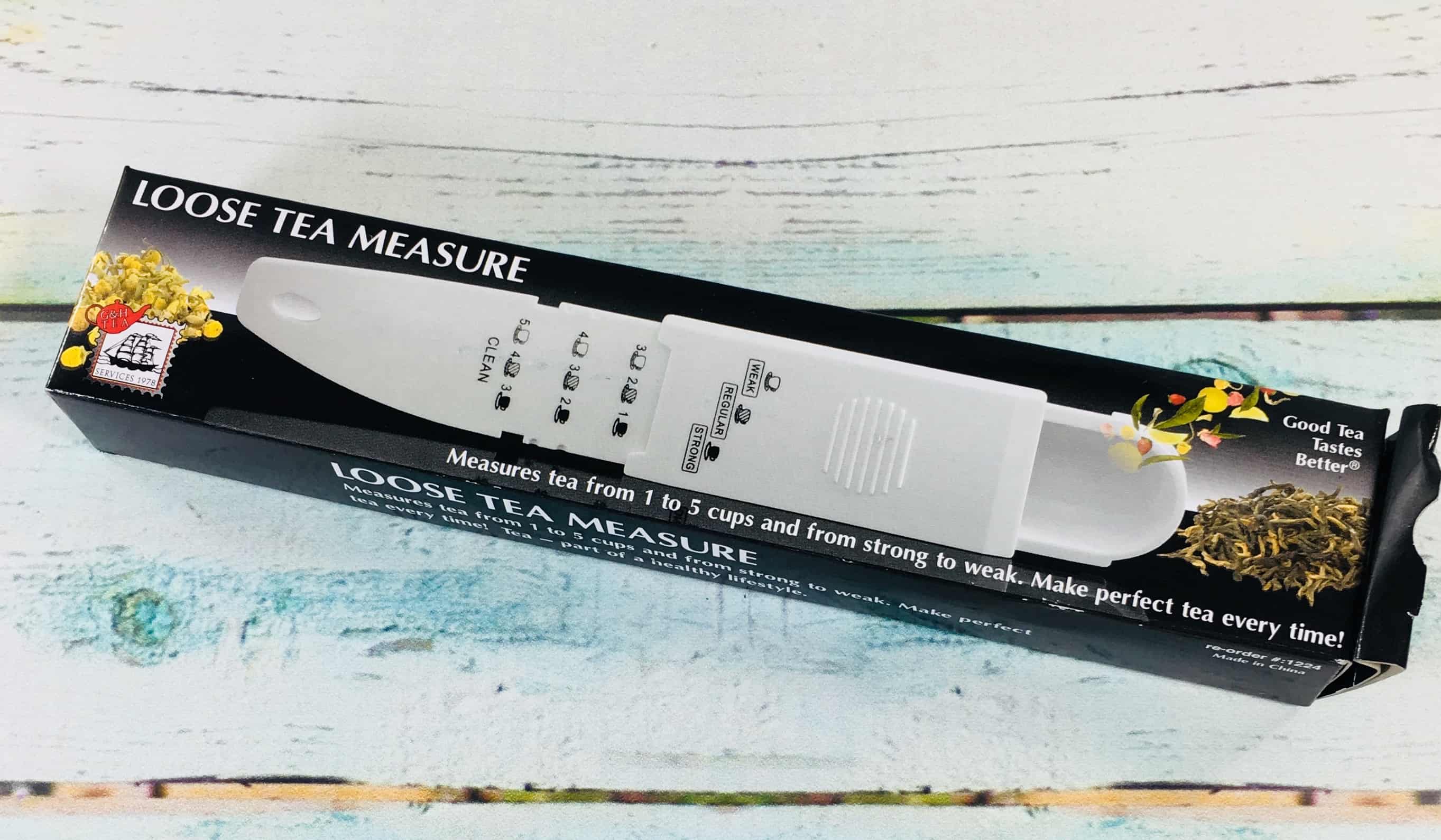 Loose Tea Measure ($6.50) I've never seen anything like this before! It measures your loose leaf tea!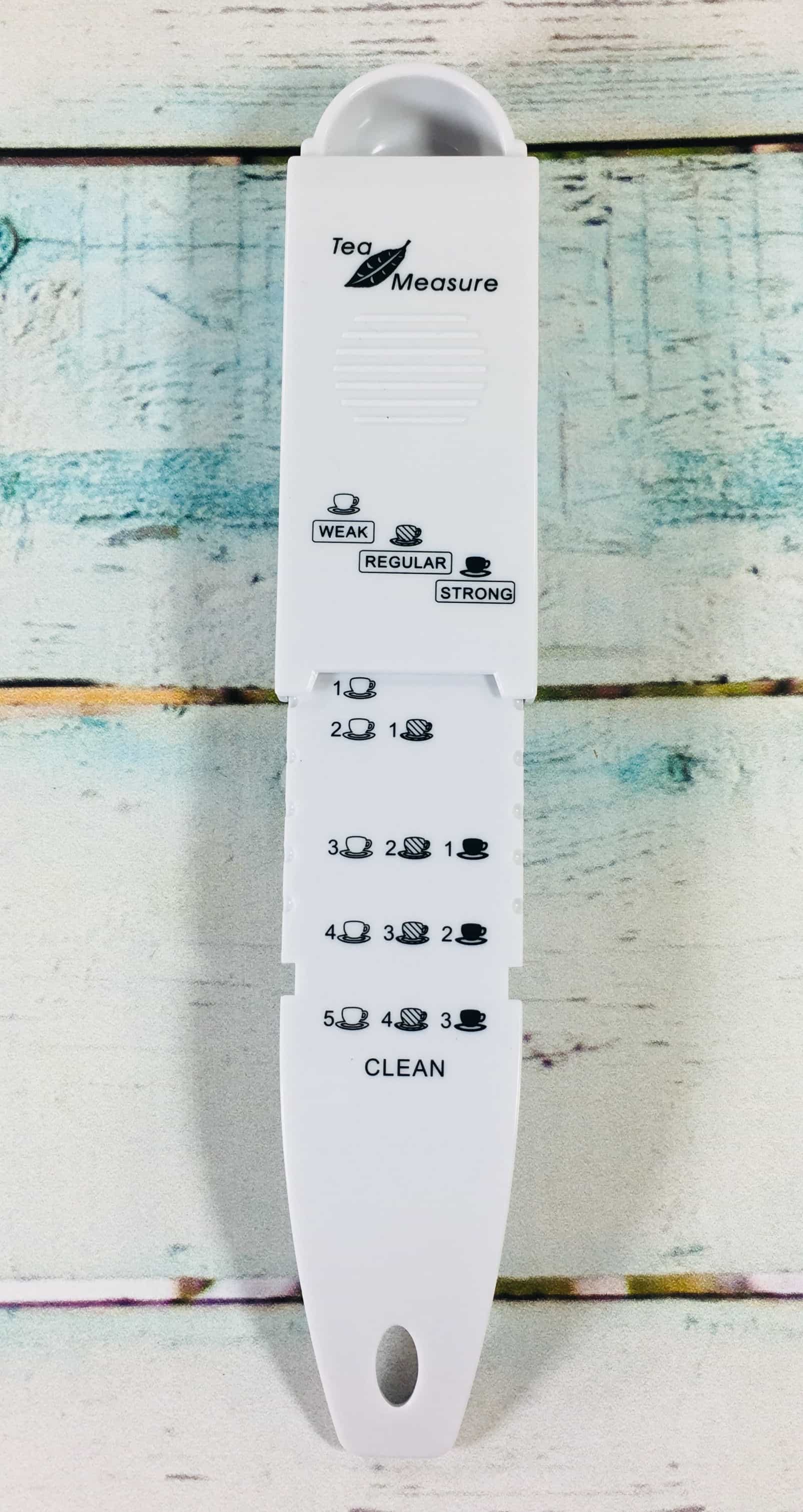 It's kind of long, but that's so you can measure the perfect amount of leaves.
You can use the amount to your taste, from one cup of weak tea, up to 5 cups of weak tea or 3 cups of strong tea.
Just slide to your preference.
You can remove the pieces for washing.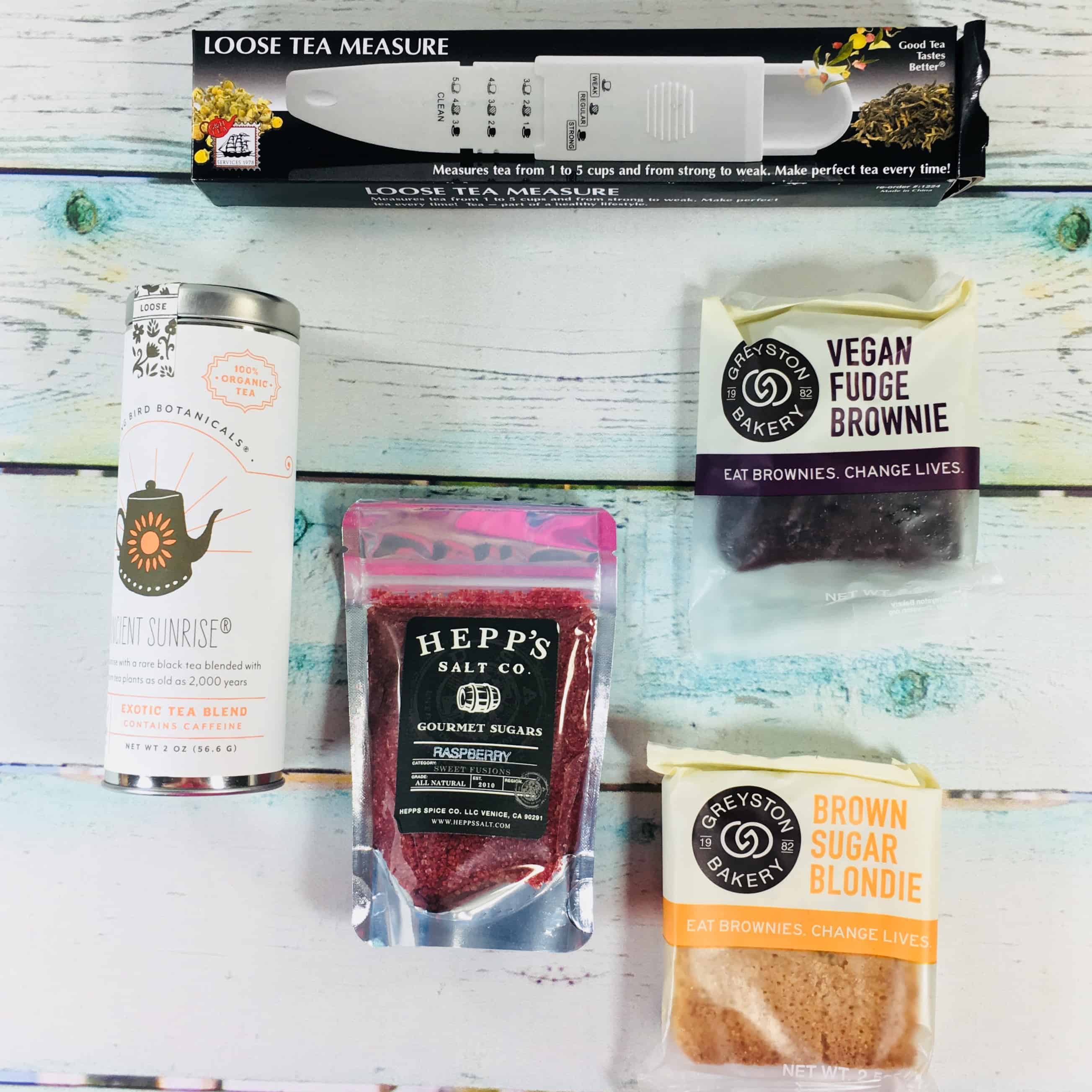 Ancient tea? Raspberry sugar? A loose leaf tea measure? I never know what I'm going to find in my Tea Box Express, but it's always interesting, tasty, and sometimes unique! My tea was tasty, the measure is handy to have around, and the baked treats were decadent. I always enjoy my monthly Tea Box Express!
What do you think of Tea Box Express? I'd love to know your thoughts about this box!