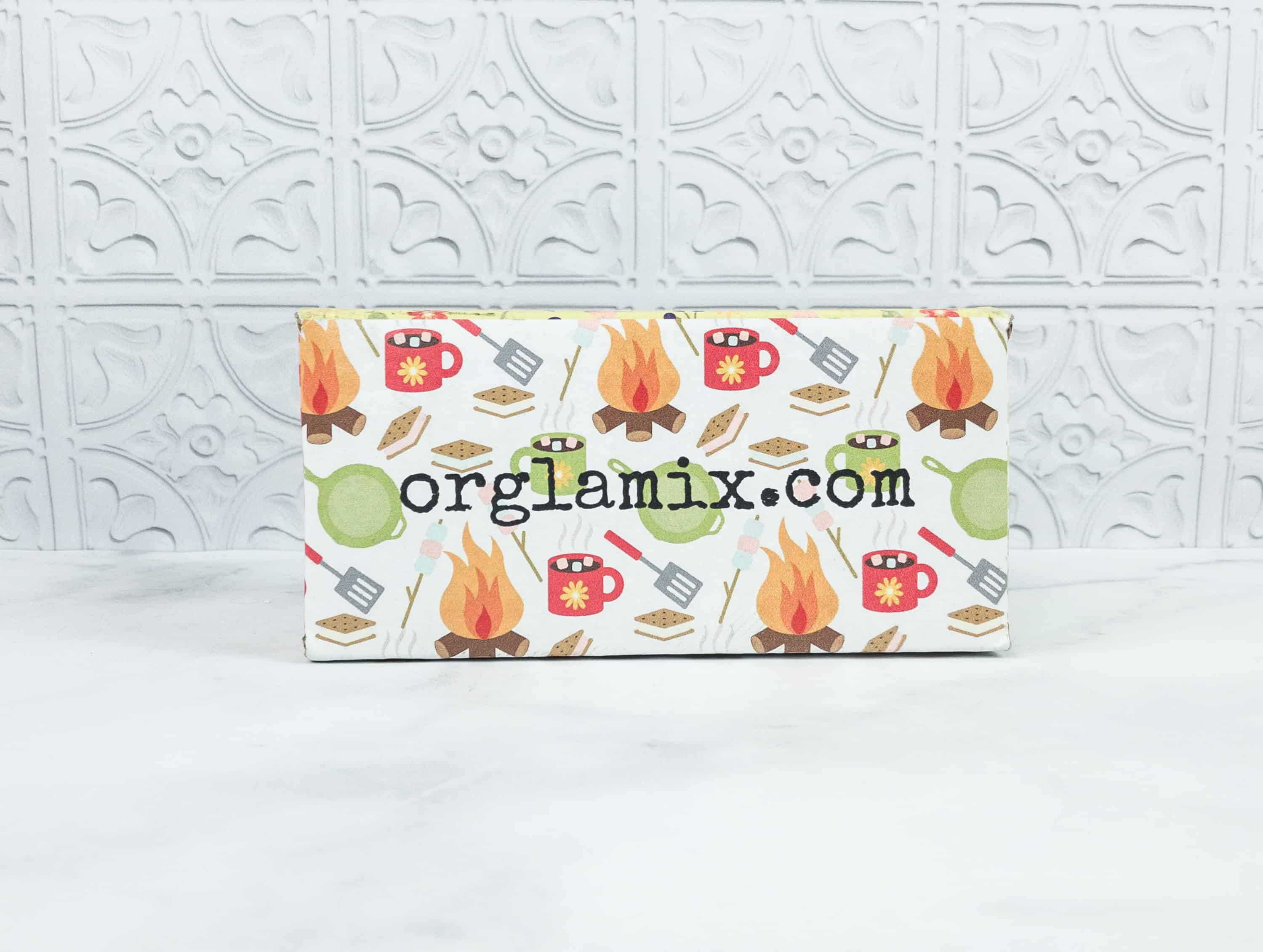 Orglamix is a monthly vegan beauty and makeup subscription box. Every month you'll get vegan natural beauty products with a cute monthly theme! Some months are more skin care and body care focused, others have a good dose of Orglamix mineral makeup.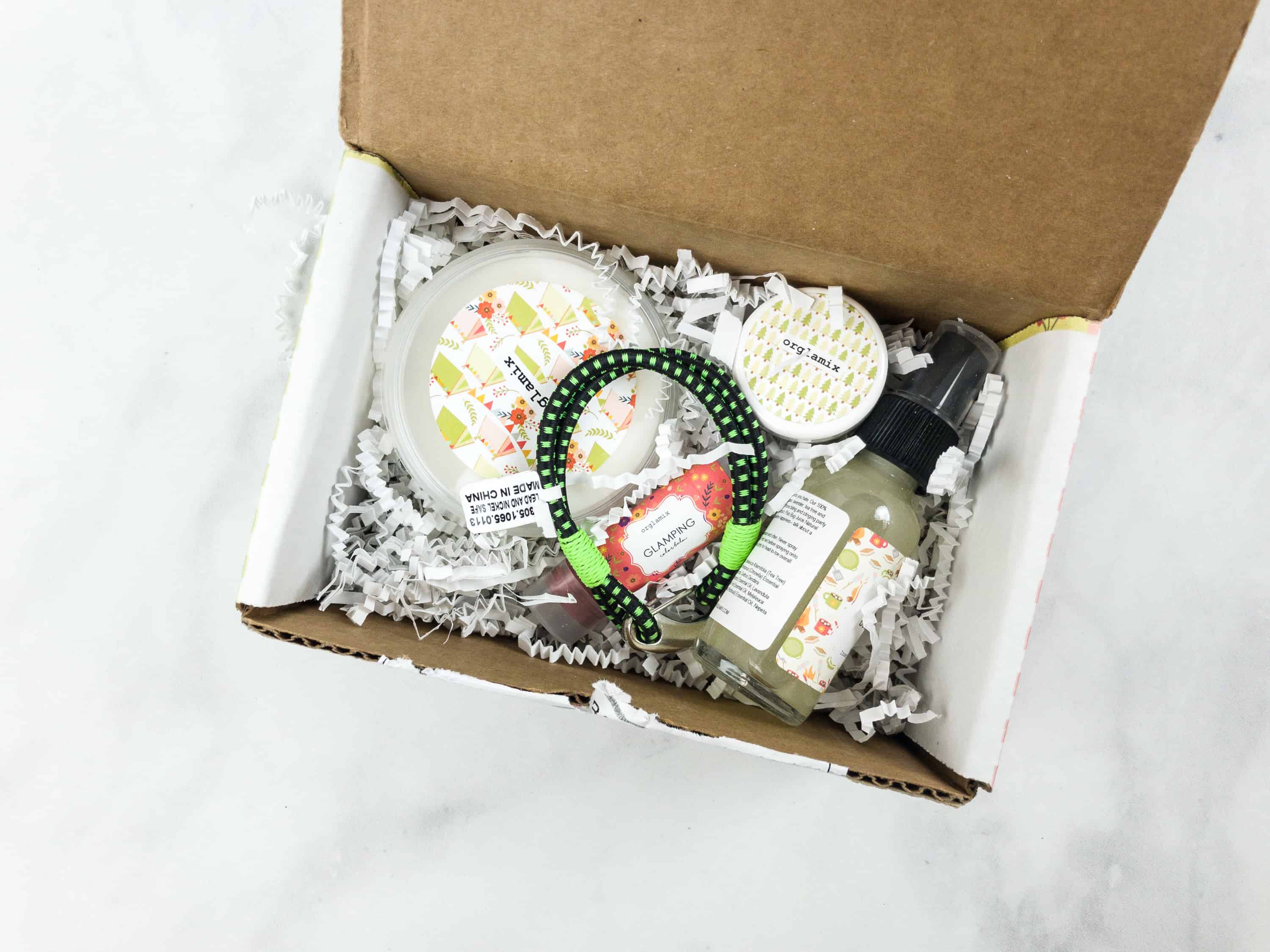 DEAL: Save $5 on your first month with coupon code CRATEJOY.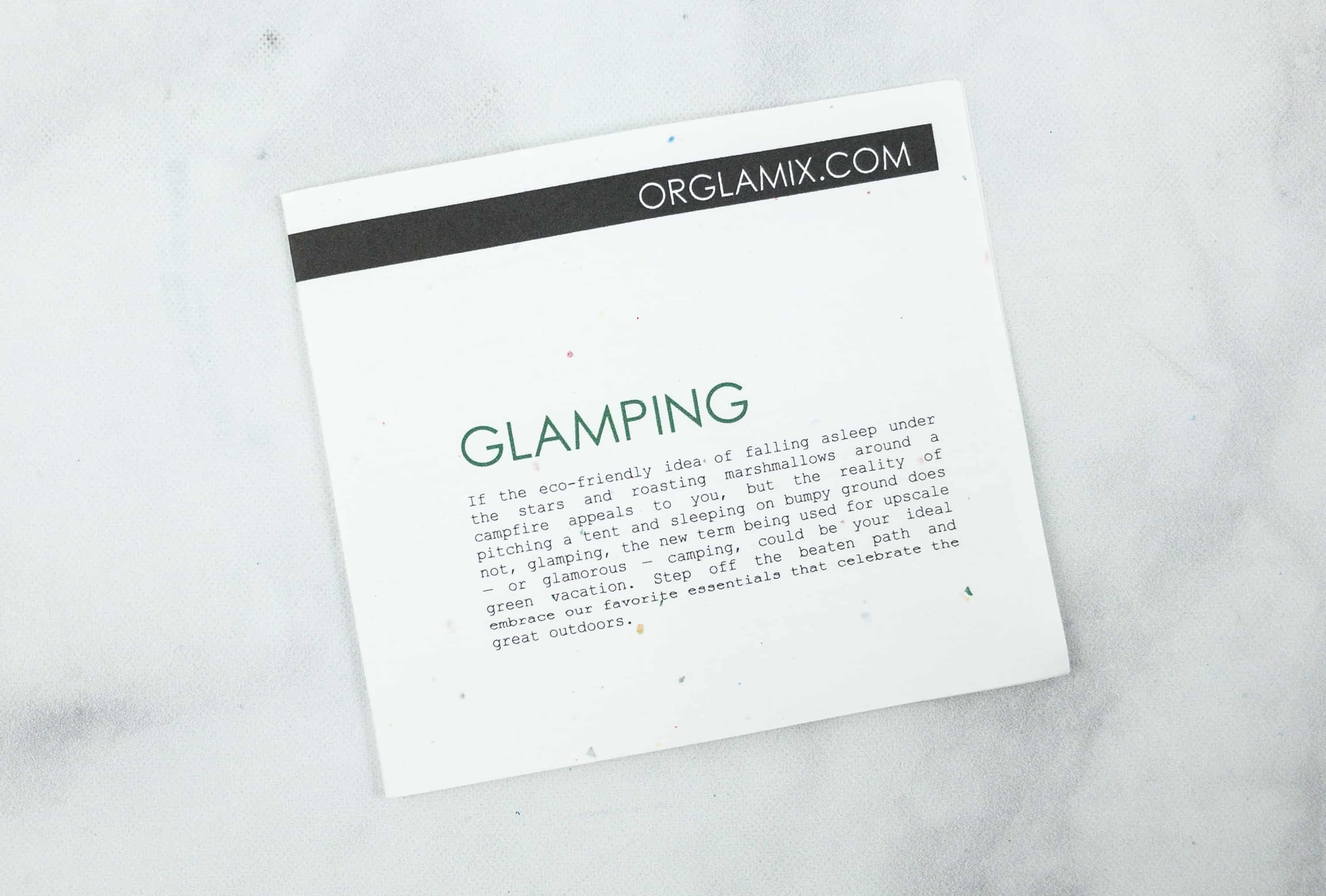 The June theme was GLAMPING.
The information card has details on every item plus useful tips.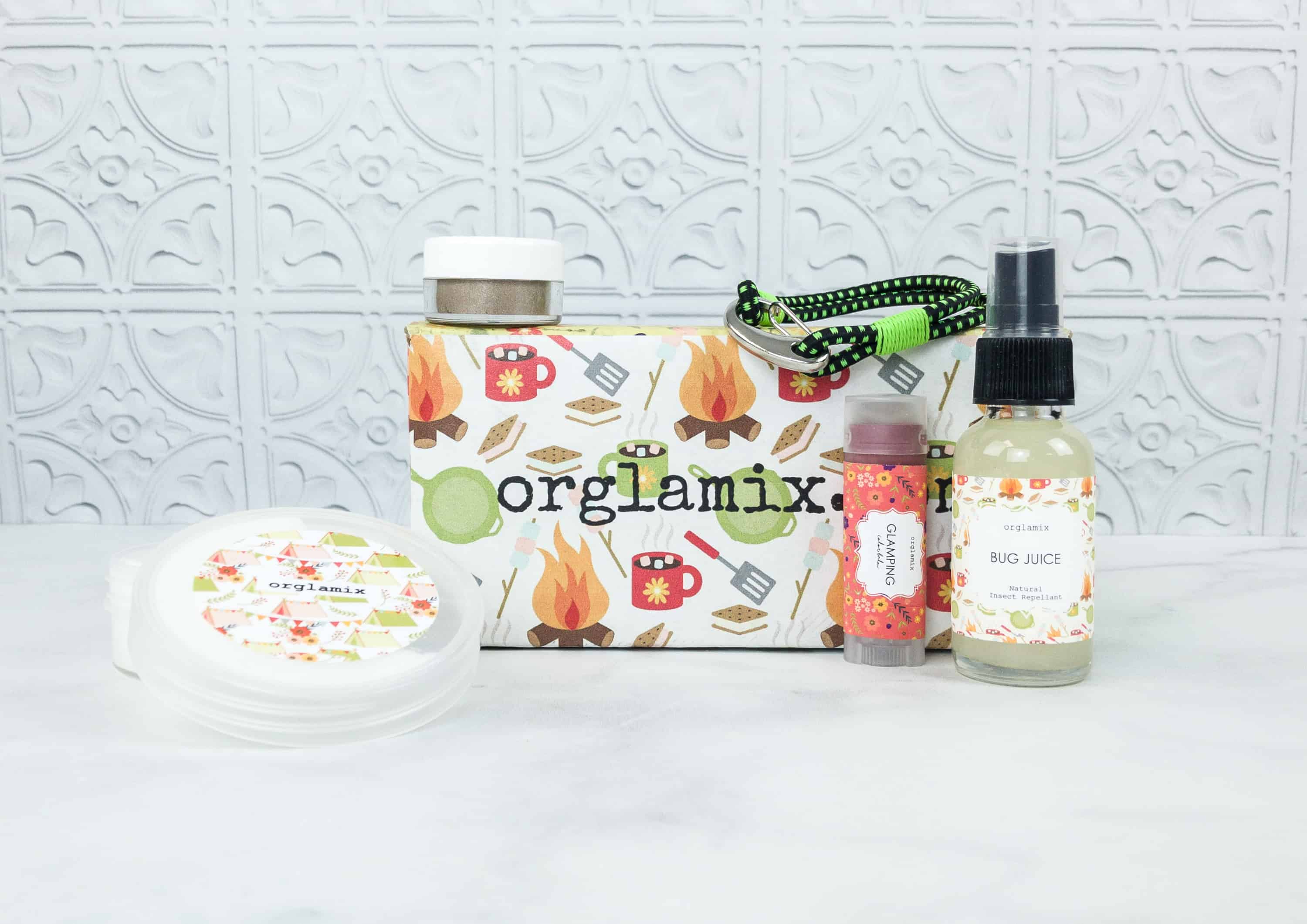 Everything in the June 2018 Box!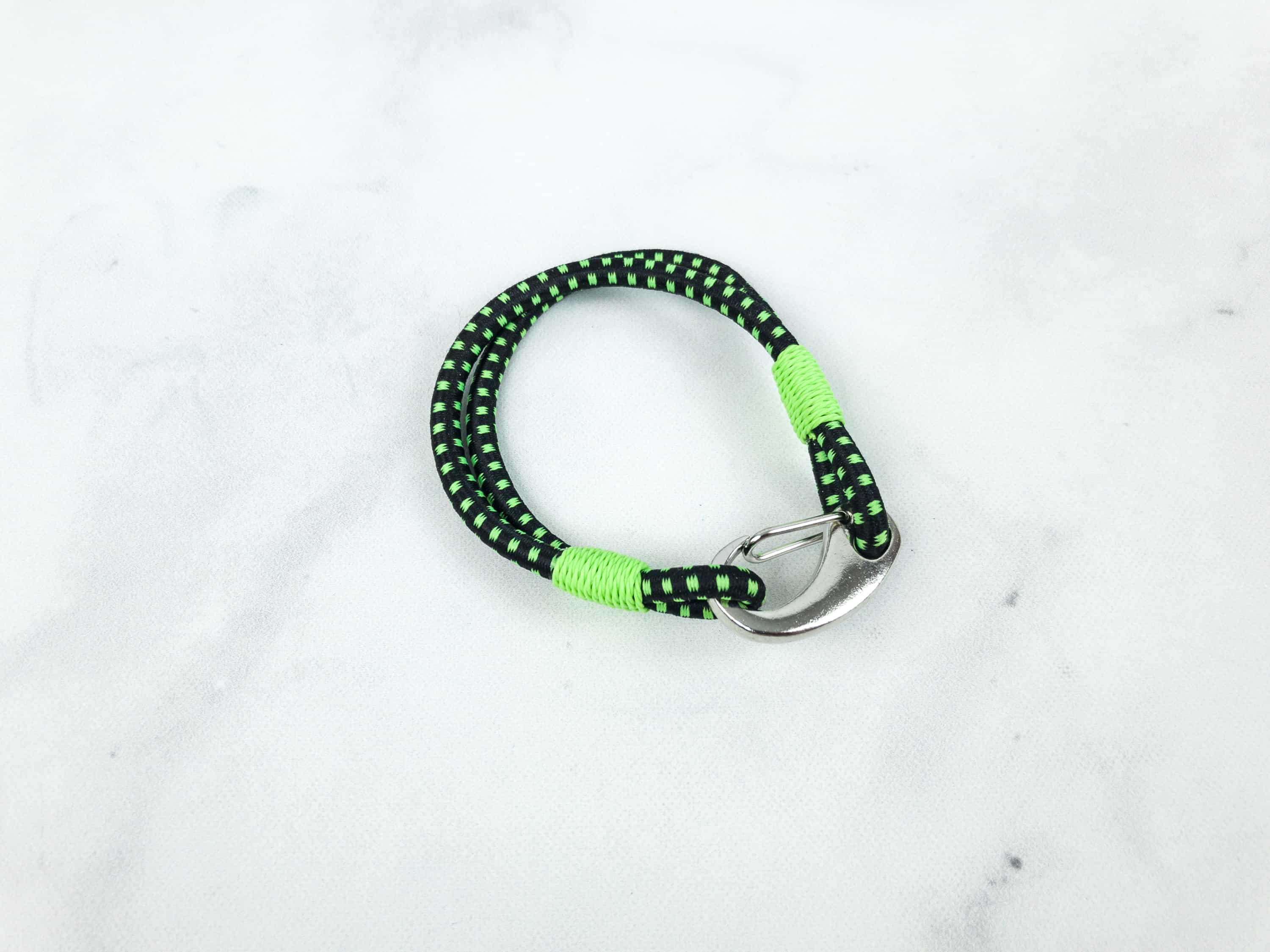 Ransom + Bond Carabiner Bracelet ($12) This black and apple green bracelet is inspired by carabiners, which are normally used by rock climbers or for rappelling. It looks outdoorsy and I like it!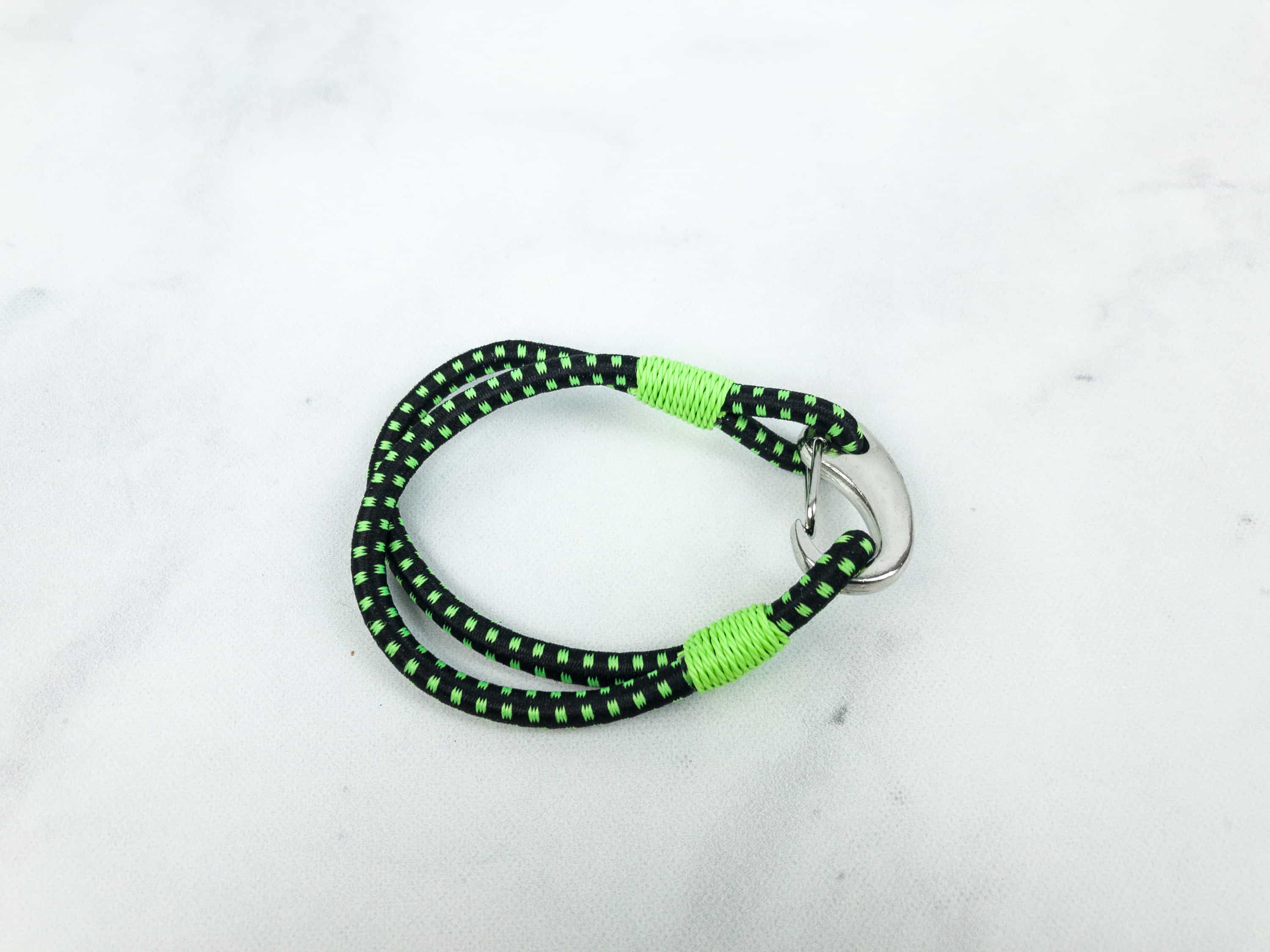 The bracelet is made of woven nylon rope. It also has a hook that holds the ends together. It would be great for clipping a water bottle to your gym bag too!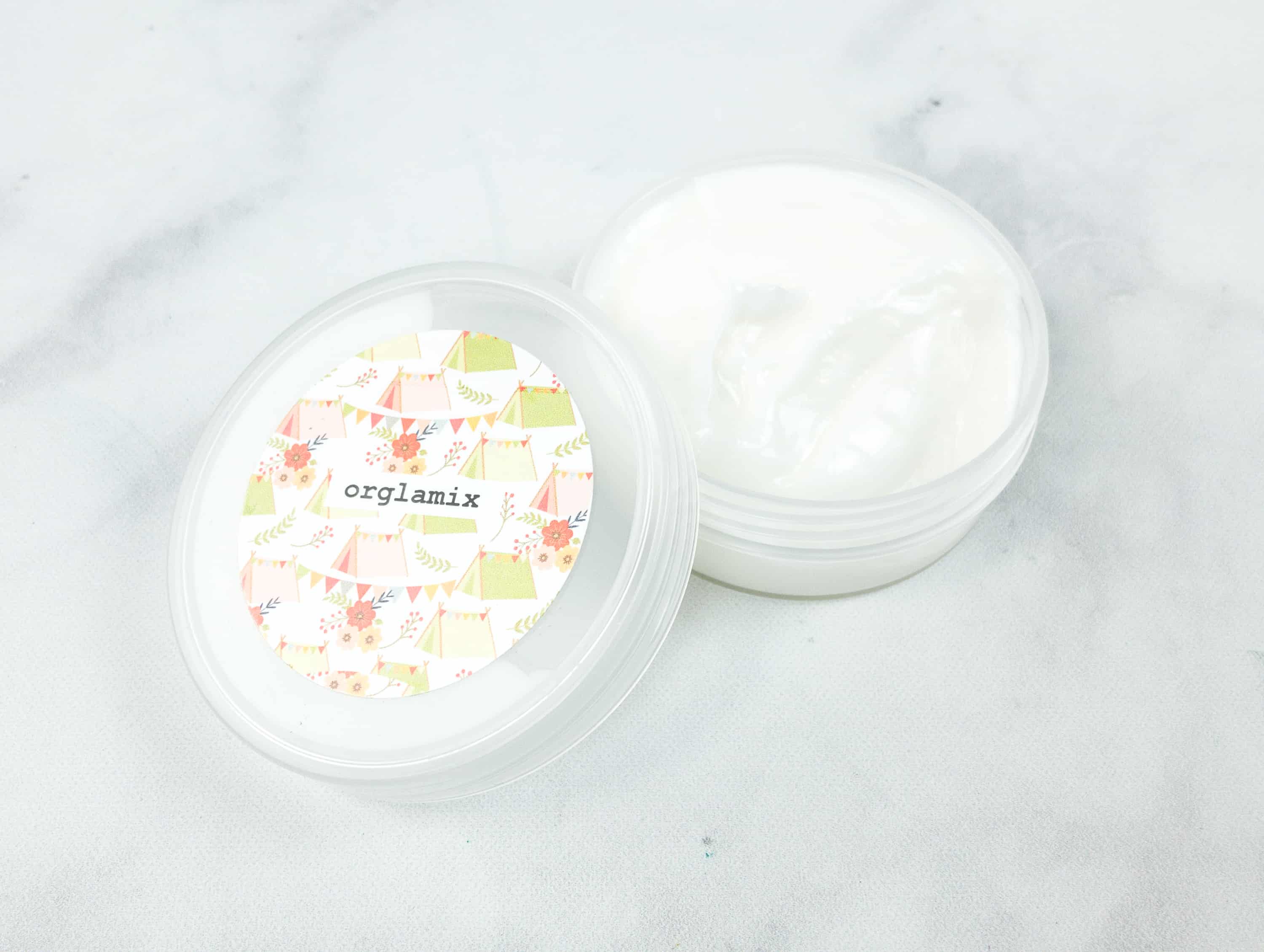 Orglamix Great Outdoors Shea Butter Lotion ($10) Packed with 15% shea butter, this lotion helps improve dry and dull skin. It was easily absorbed and it's pretty lightweight too, which is important especially when you are going to spend some time outdoors. Since it also contains soothing Matricaria extract, the lotion is also ideal to put after waxing or sun exposure.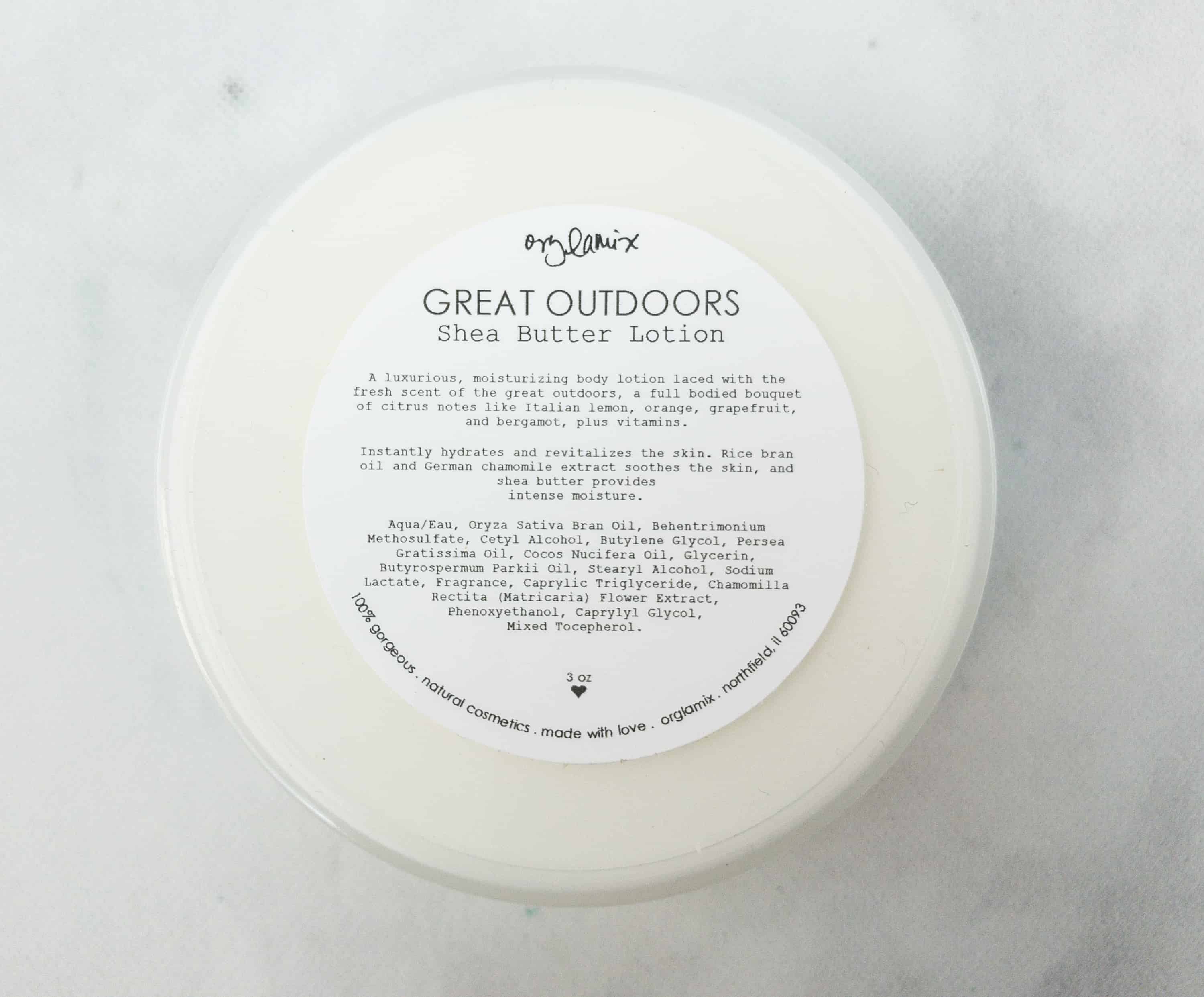 It has a creamy and semi-thick consistency. The aroma is pleasant too, which is crisp and fresh with a musky undertone, but light.
Orglamix Bug Juice Natural Insect Repellent ($12) Essential oils are great when it comes to keeping bugs at bay. This natural insect repellent includes citronella, melaleuca, and eucalyptus. It also has a pleasant scent that you can use to eradicate bad odors at home or other places. To use, just shake, apply, and reapply often – once you can't smell it the buggies can't either!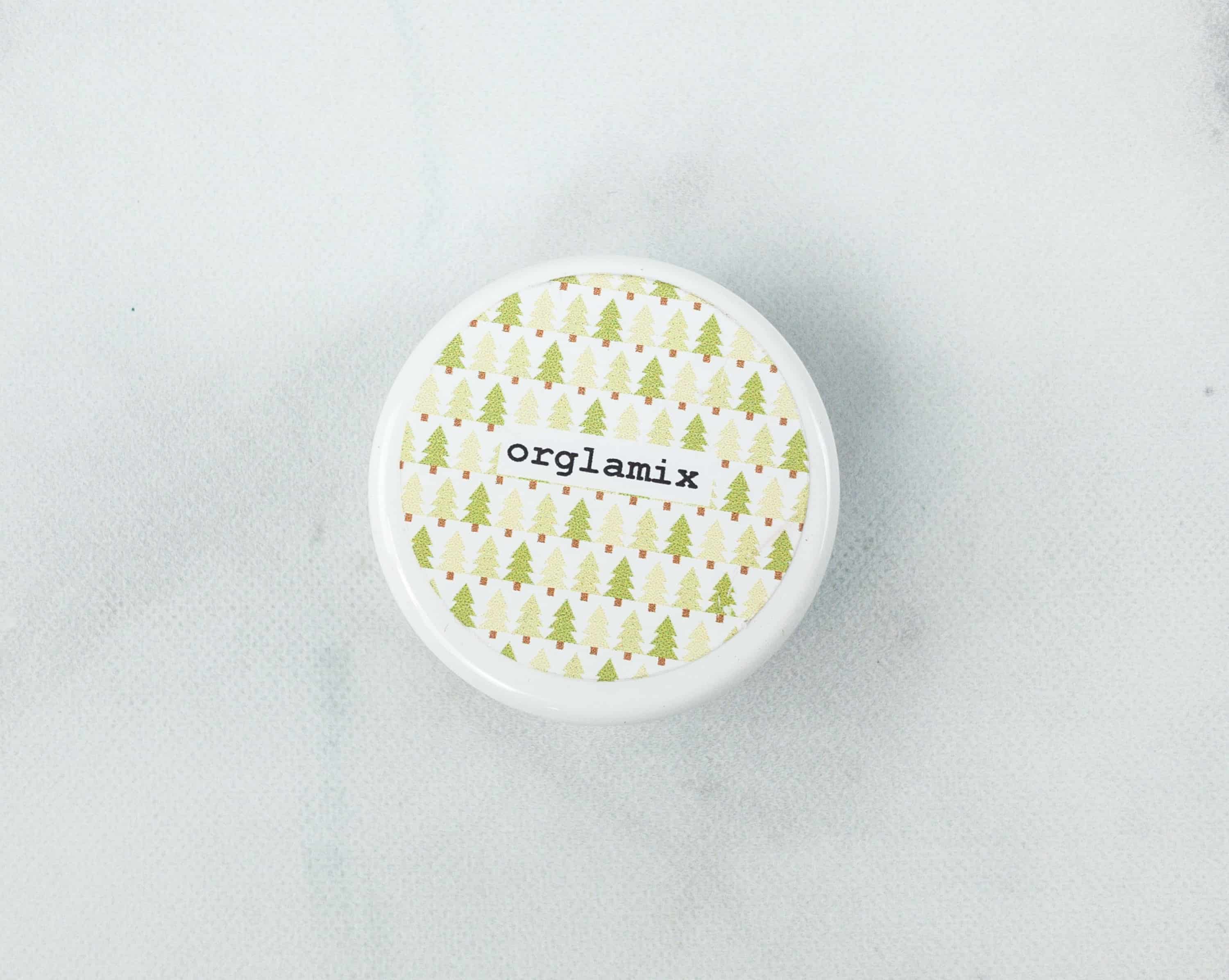 Orglamix Glamouflage Pure Mineral Eyeshadow ($12.50) It's a pure mineral eyeshadow in khaki green!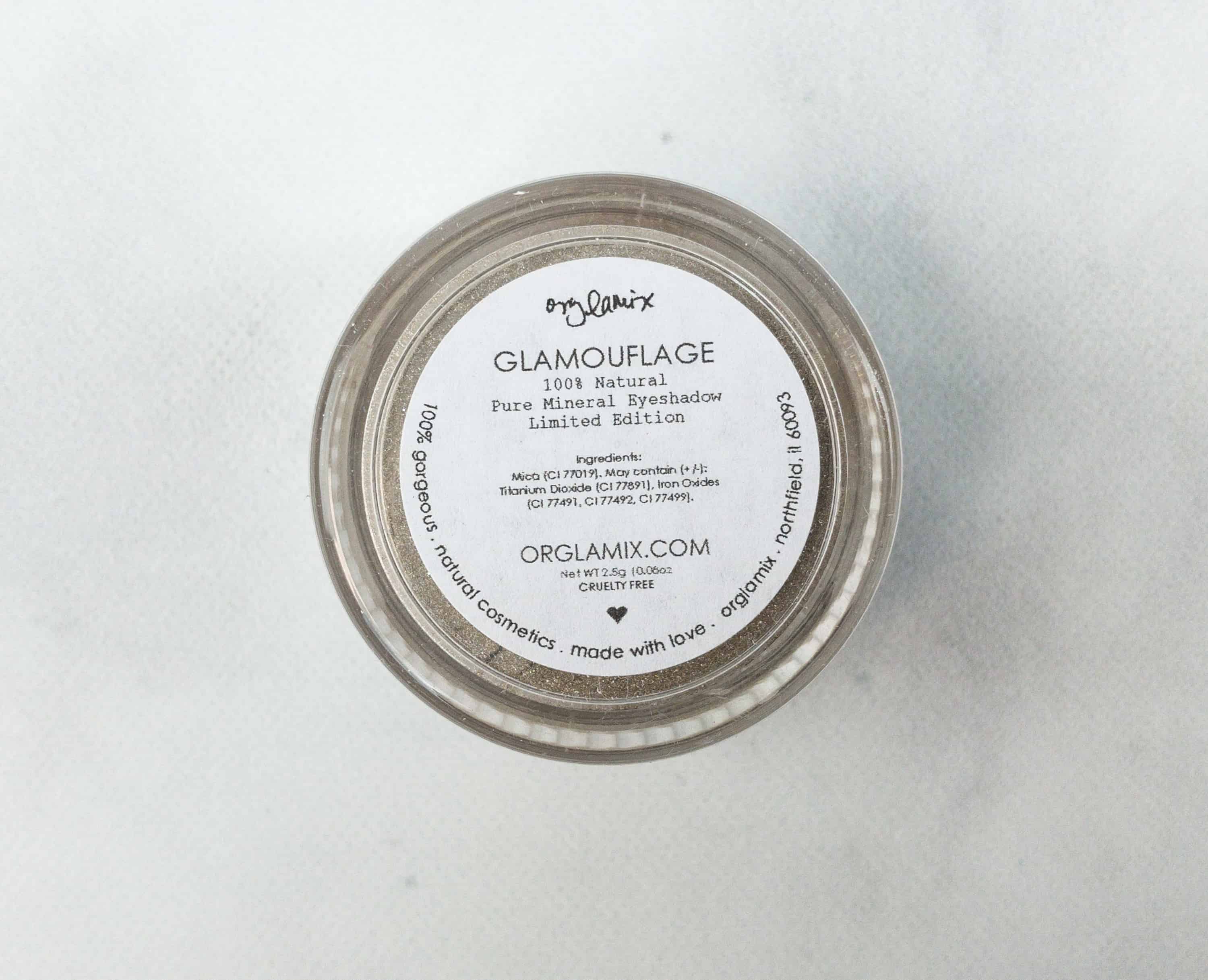 It's well pigmented and applies smoothly too.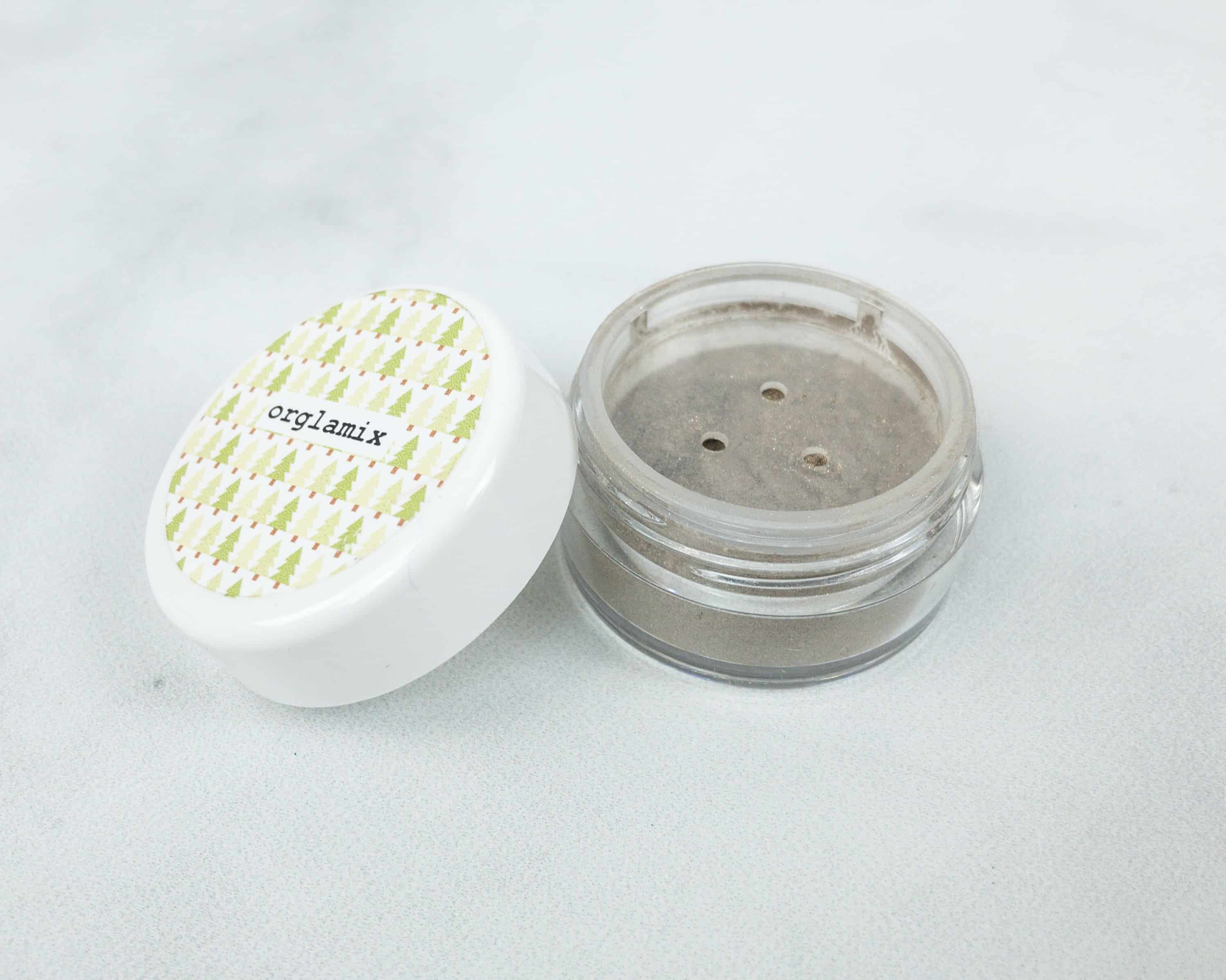 The container has 3 little holes to avoid wasting product and contamination. Just shake some loose powder and use your brush to apply it. You don't need a lot. The swatch for this fun shade is below!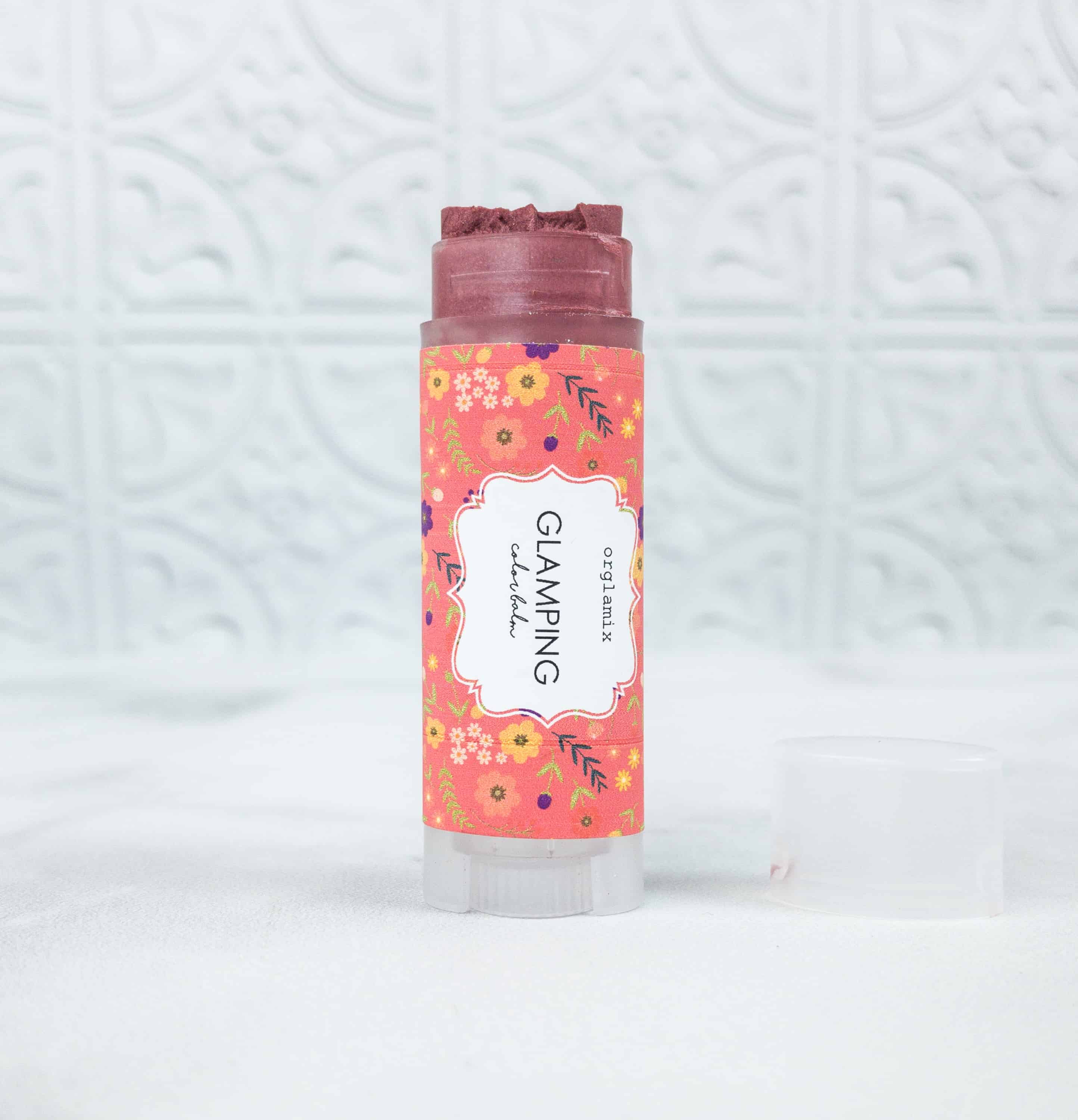 Orglamix Glamping Color Balm ($9) This balm is perfect for days when you don't feel like wearing lipstick but need some color on your lips (or cheeks!). The formula is nourishing, it left my lips soft and moist.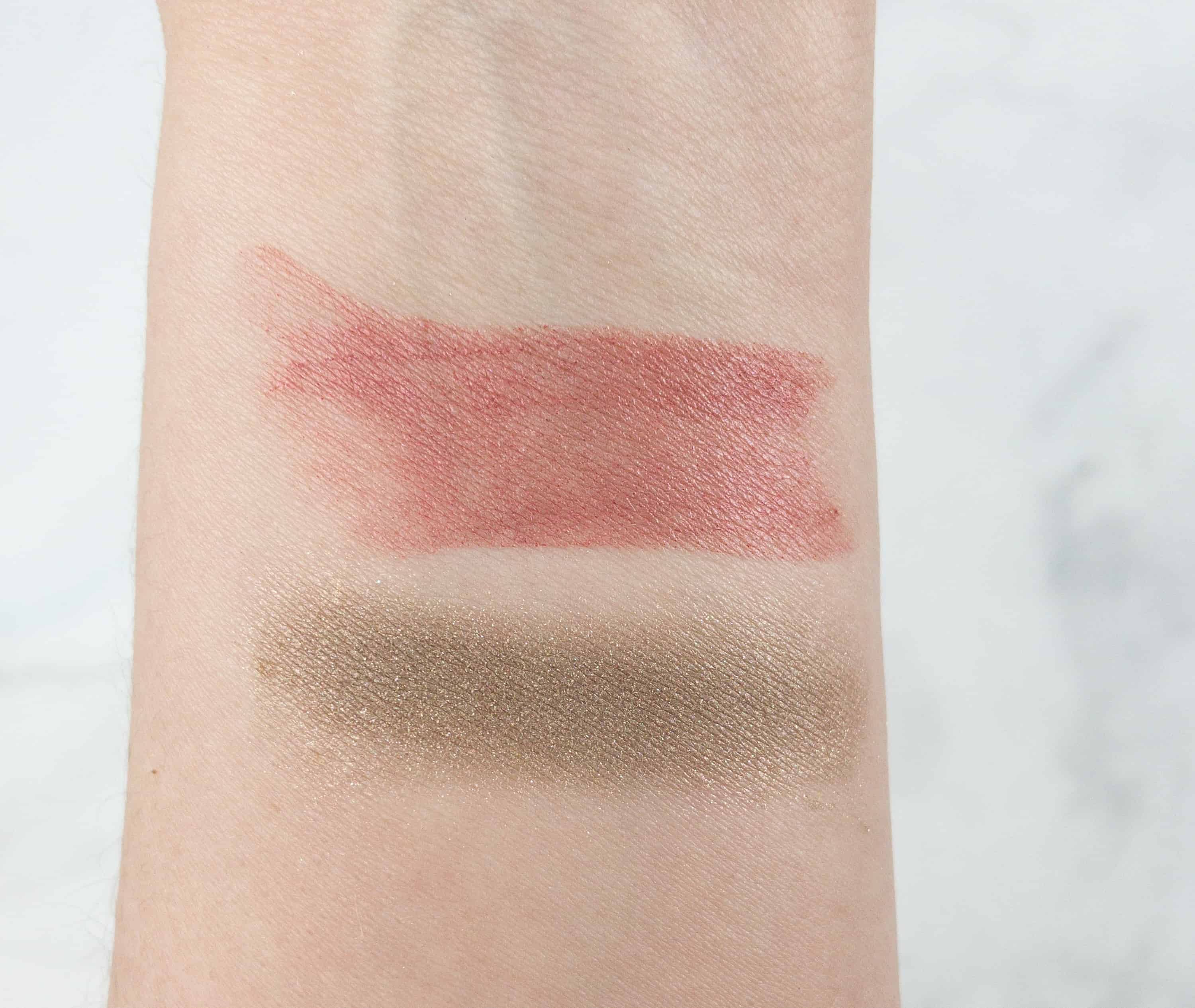 Here are the swatches!
I love Orglamix because of their natural and cruelty-free products. This month's choice of items all fit the glamping theme. There was a nice variation of skincare and makeup products too. My favorite items are the shea butter lotion and the lip balm. Both are easy to use and they make me truly summer ready! I also like the bug repellent, it will be useful not just for me but for the whole family as well. Getting all of this for $29 is such a win! Still, I'm anxiously awaiting a new fragrance from this subscription but I just thought this was the darned cutest theme!
What do you think of this month's Orglamix?