Pupjoy is a subscription box for dogs that delivers the healthiest dog treats with all-natural ingredients and clear labeling, as well as well-crafted dog toys and artisan accessories. You can choose from monthly, bi-monthly or quarterly subscriptions, and then have it customized for your dog's specific needs. To date, PupJoy has a total of 28 options to customize your box.
PupJoy, together with BISSELL Pet Foundation, supports shelter animals and rescues across the country.
PupJoy have also been selected as a winner of Purina's Pet Care Innovation – a competition that helps support and connect companies that have pet products and/or services already in market.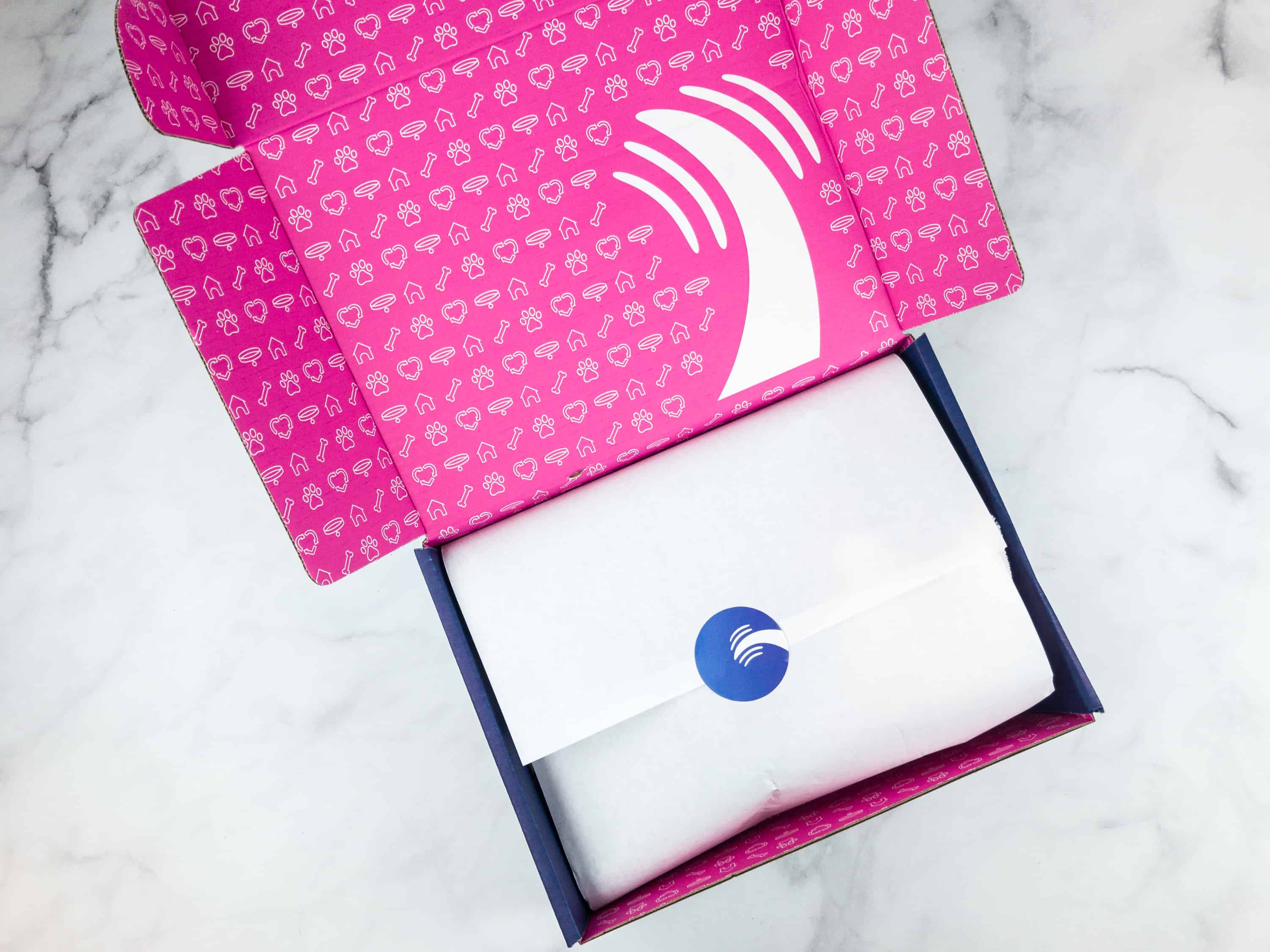 You can choose either an Uno Box, great for single dog households or a Grande Box, a plus-sized box for a multiple dog household. There is also an option to receive a combination of toys, treats & accessories, or you can limit the subscription to toys & accessories only. If you wish, you can even opt to receive treats only. You can skip renewals and edit or cancel a subscription – anytime, without penalty.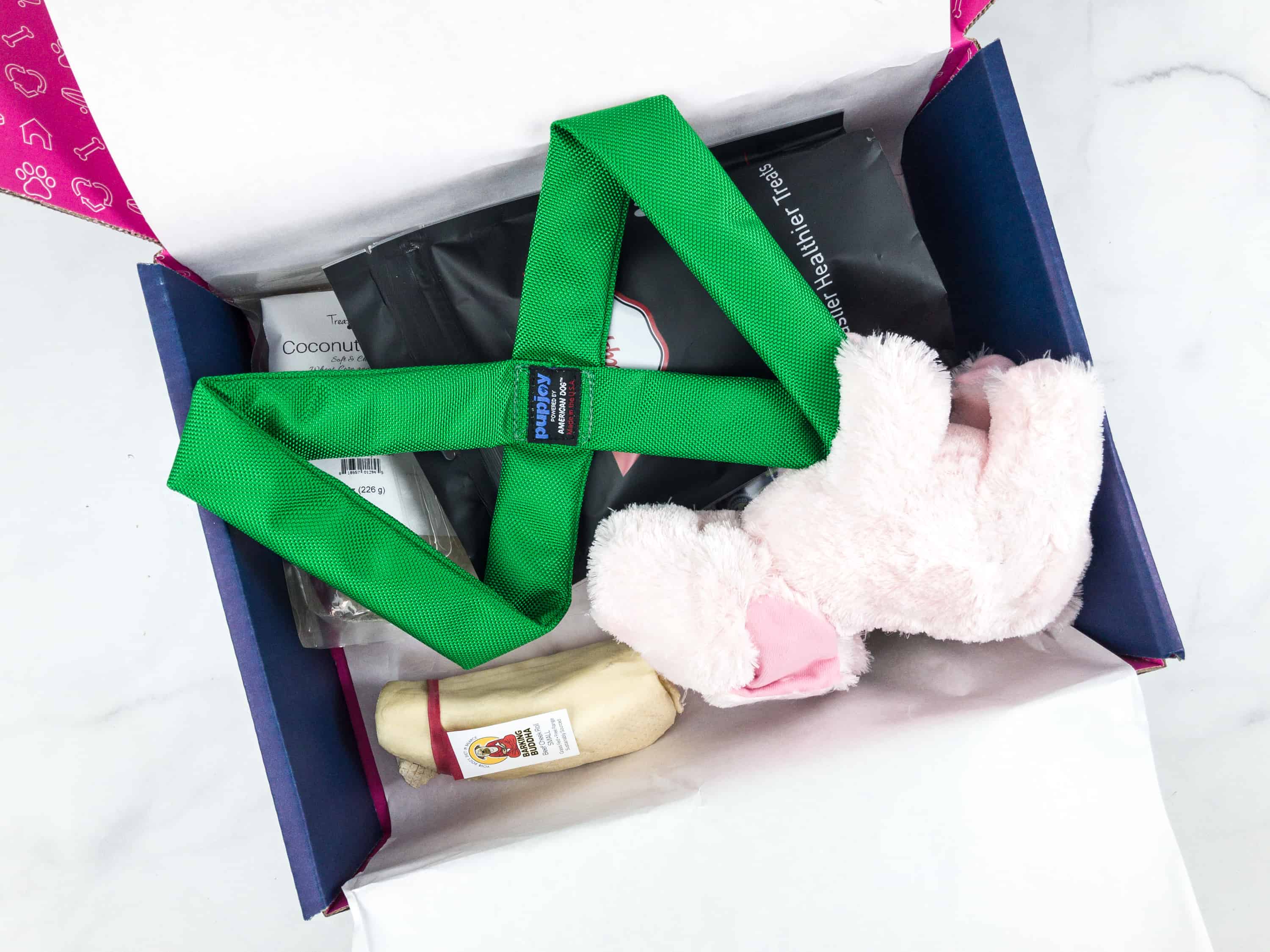 As always, our box is full of dog goodies! PupJoy works directly with small manufacturers. They support independent businesses and they give back through charitable programs too.
DEAL: Get 2 free items with your first order on any Uno Box plan or 3 free items on Grande or Power Chewer Plans. Use coupon code HELLOSUBSCRIPTION.
Everything in the box!
Treats Happen Beef Lung Treats ($14.99) The treat that will keep your dog barking for more! It is made in Canada and uses only 100% Canadian Beef with no carbs, grain, corn, soy, wheat, grains, or any artificial crap.
It comes with a resealable container and each pack is just full of treats!
Each piece is so crunchy and tasty. It's a great treat to give to any dog, even for those picky eaters or dogs with a sensitive tummy!
Clear Conscience Pet Lamb Airy Bites ($9.95) These are crunchy natural dog treats made with lamb lung, flaxseed, dried spinach, dried tomato and carrots, and a great source of protein for active dogs.
The snack is free from gluten, grains, glycerin, and GMO. It comes in a resealable pack.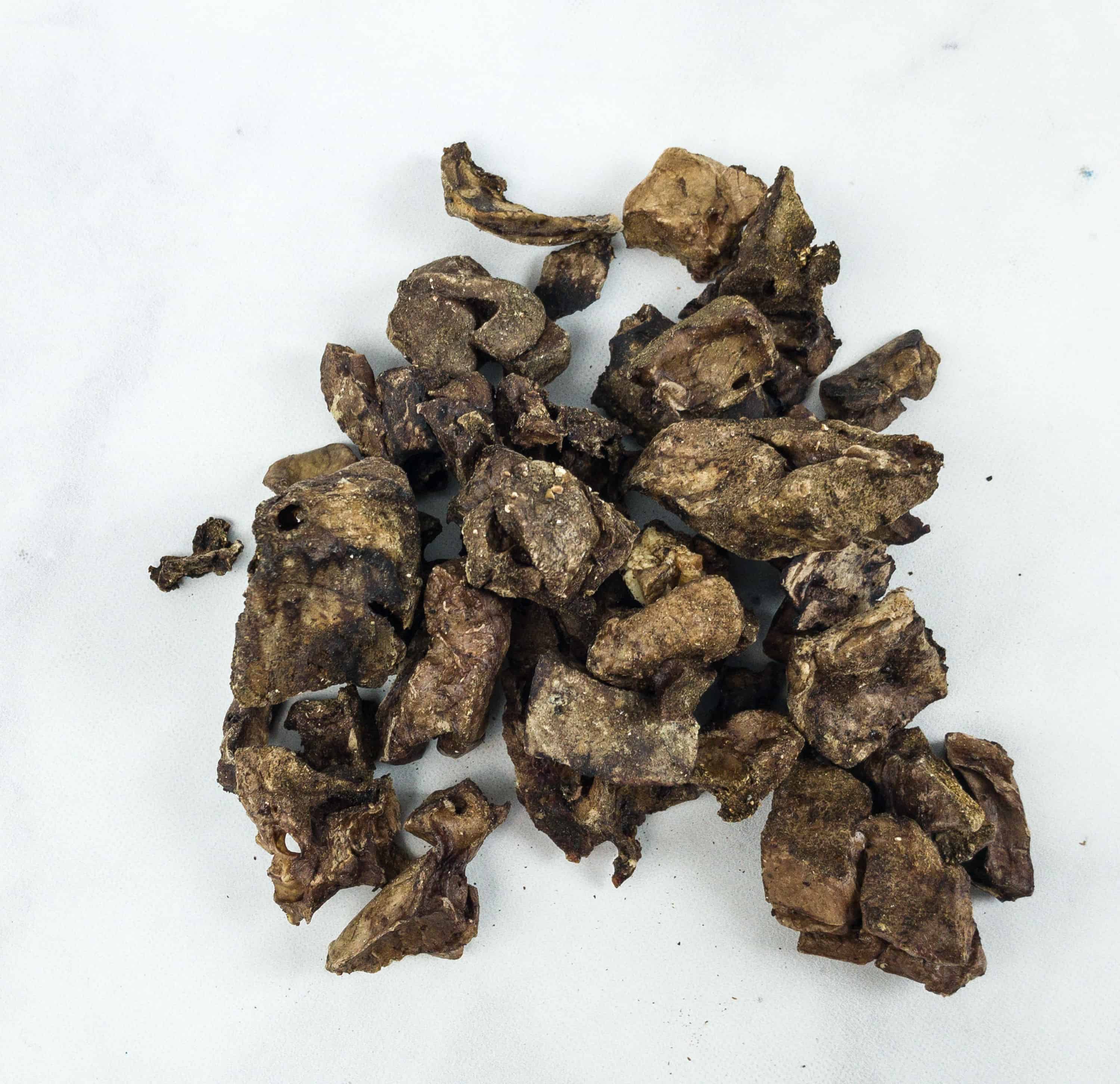 Each piece is light and flavorful. These are ideal as training rewards!
Lucky Premium Treats Apple Rings Dog Treats ($12.11) These delicious apple rings is made in the USA using freshly hand-picked Fuji apples with no chemicals, preservatives, additives, enhancers, and fillers.
Each apple ring contains antioxidants, vitamin A, vitamin C, and fiber.
Each apple ring is juicy! They even included the apple skin for more nutrients.
Treat Simple Coconut Shrimp ($8.99) These delicious treats are from made from shrimp, whitefish, oat flour, tapioca starch, brown rice syrup, coconut glycerin, coconut flakes, kelp, rice flour, flaxseed, and coconut oil.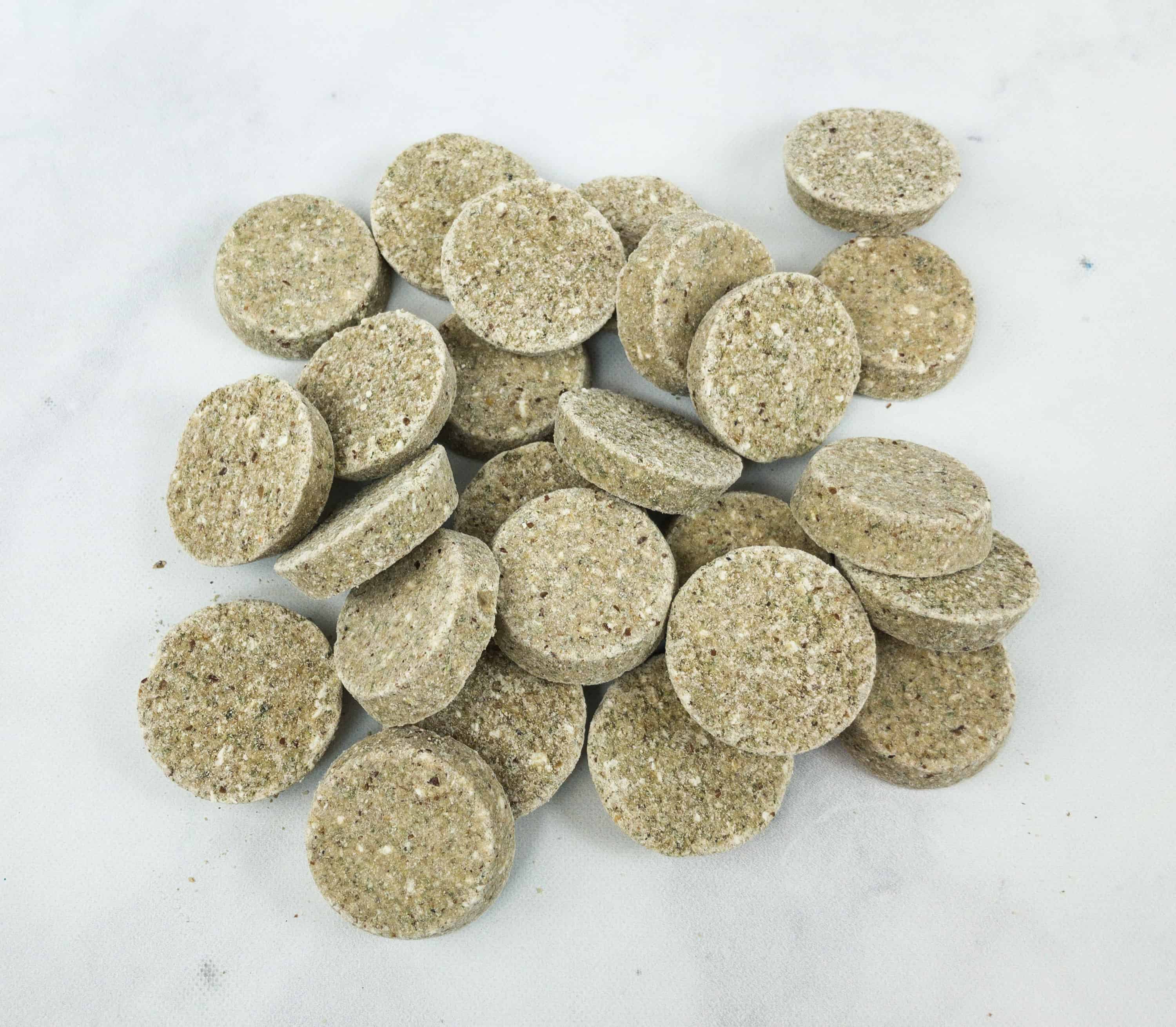 The round treats are soft and chewy. Our dogs kept asking for more! My older dog Lindy won't stop begging for these.
Barking Buddha Beef Cheek Roll ($2.75) Another delicious treat in the box is this beef roll made with 100% natural, grass fed, free range, and sustainably sourced beef.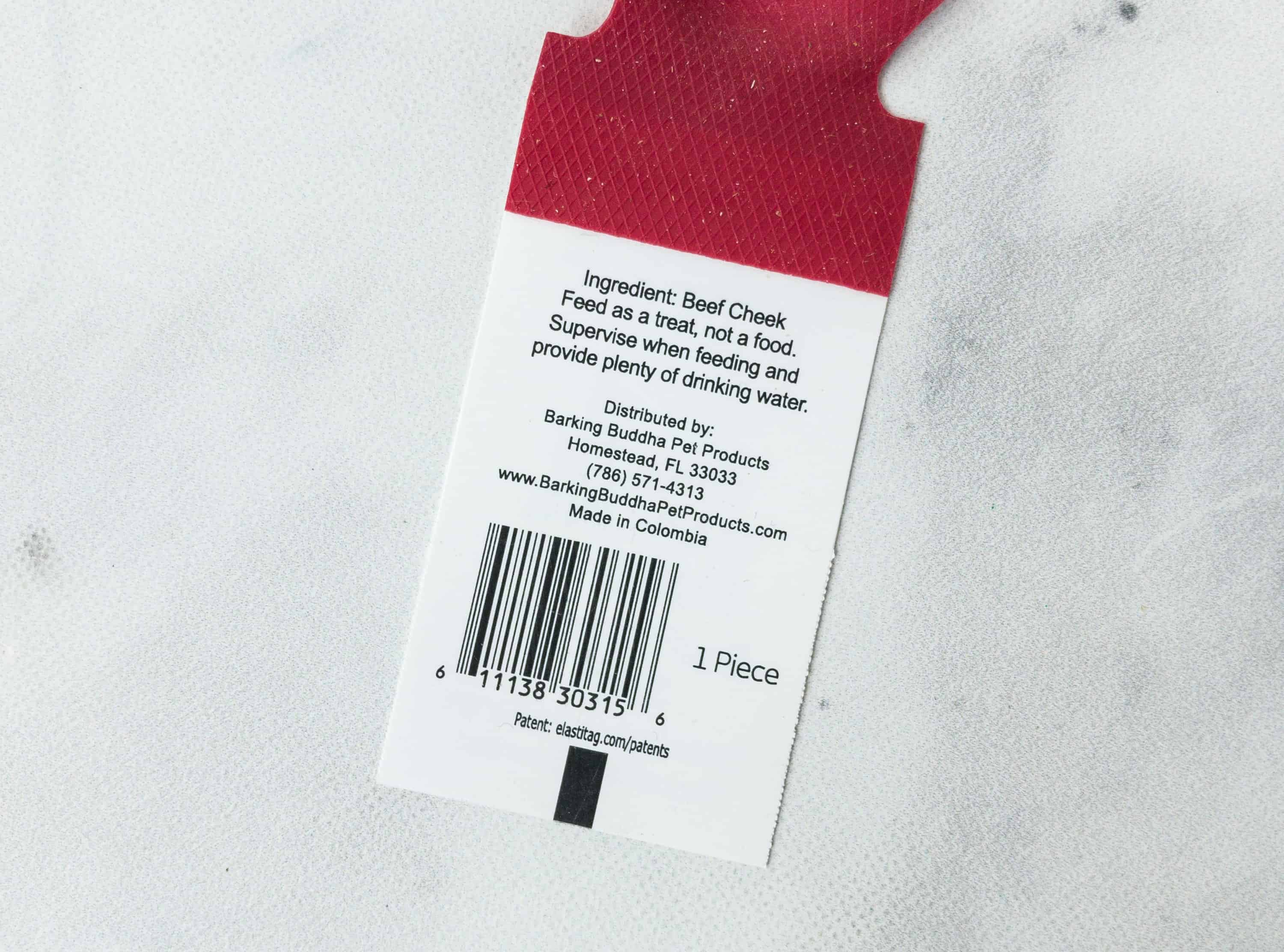 It's a long-lasting and collagen-rich alternative to traditional rawhide.
This chew is softer and is easier to digest without losing the longevity of the chewing time.
Barnyard Ballers Pig Plush ($9.99) This pig plush is so hairy and soft! Oink oink!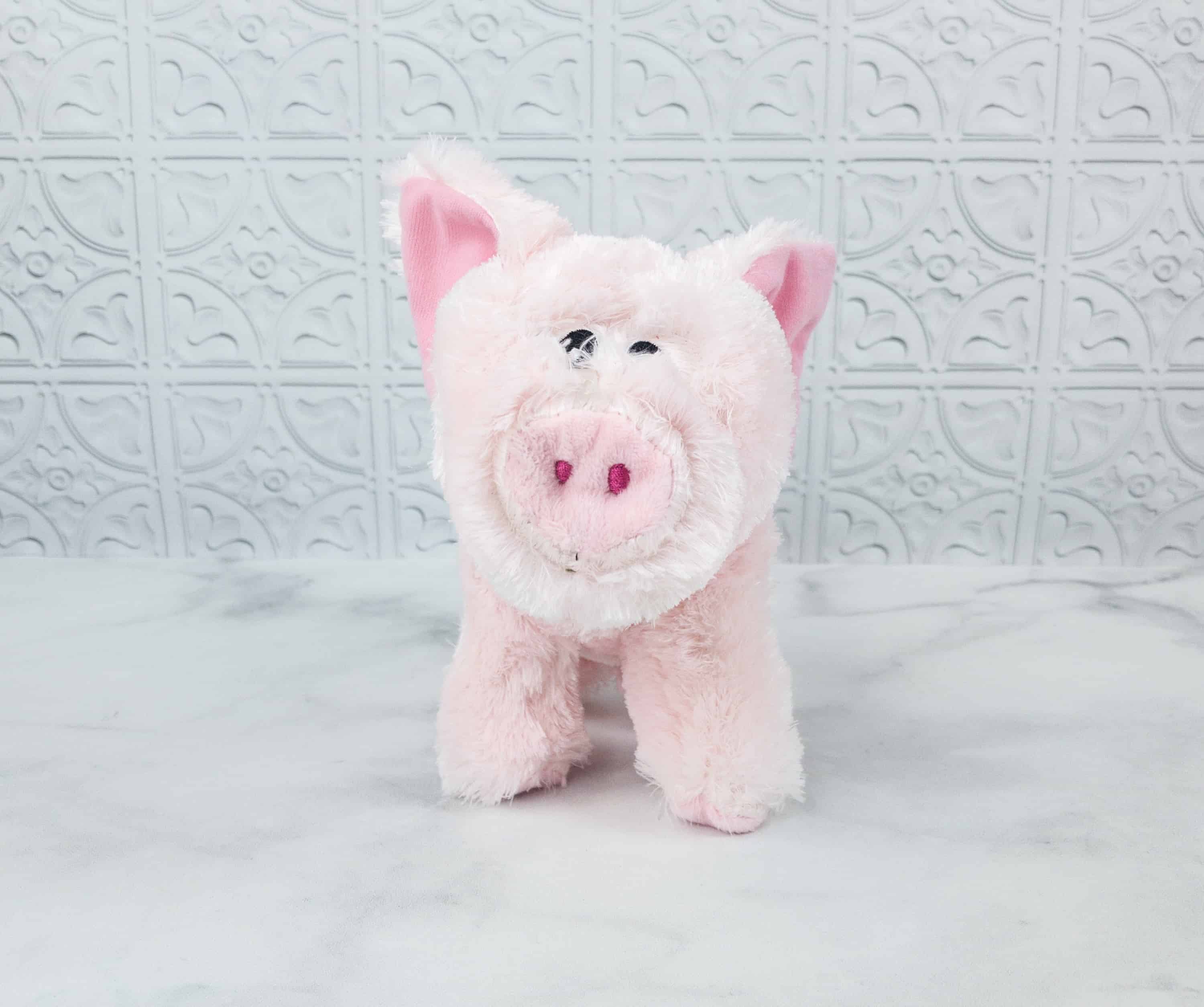 It has tennis balls inside it for more fun.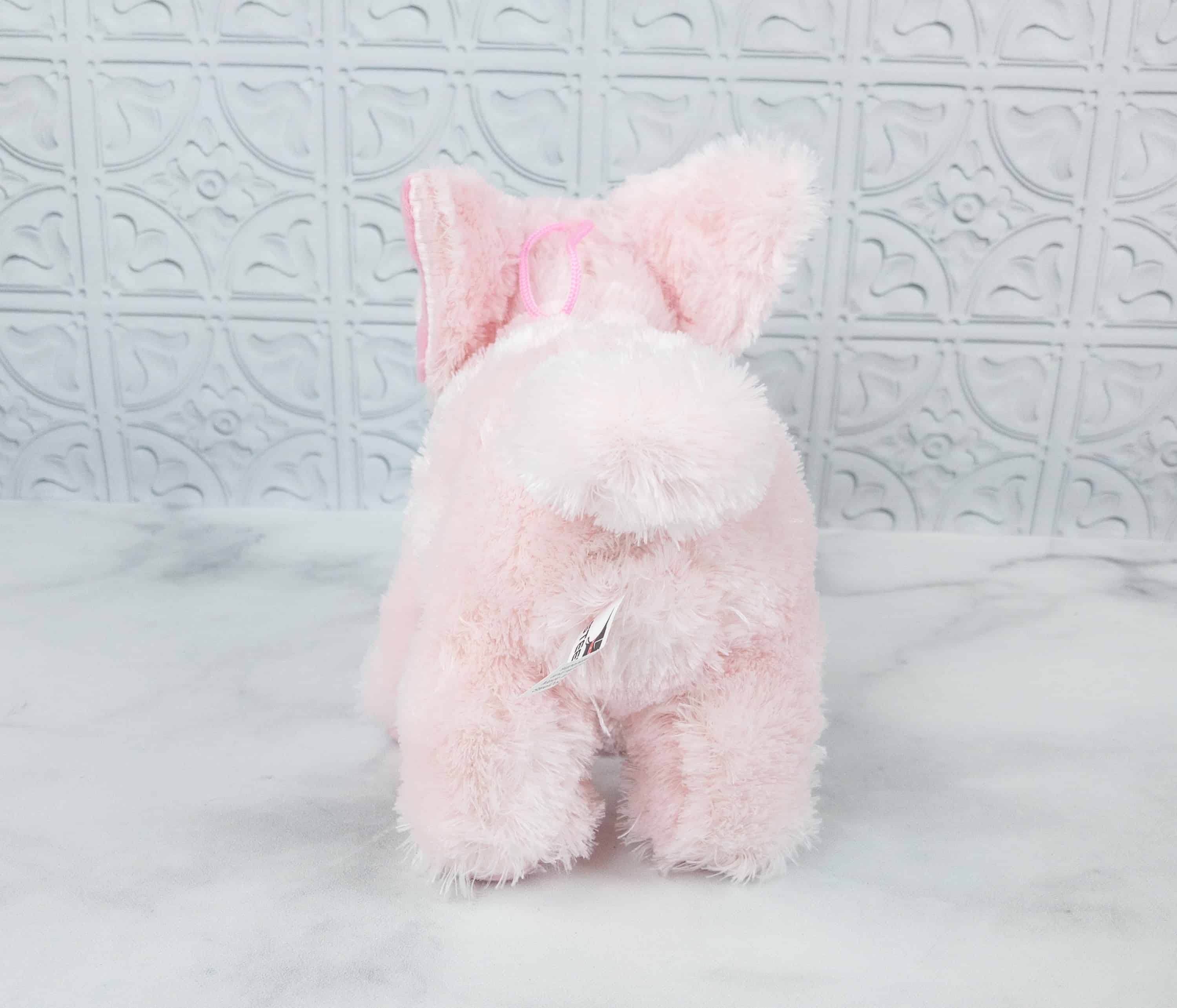 This pig has such a cute bum!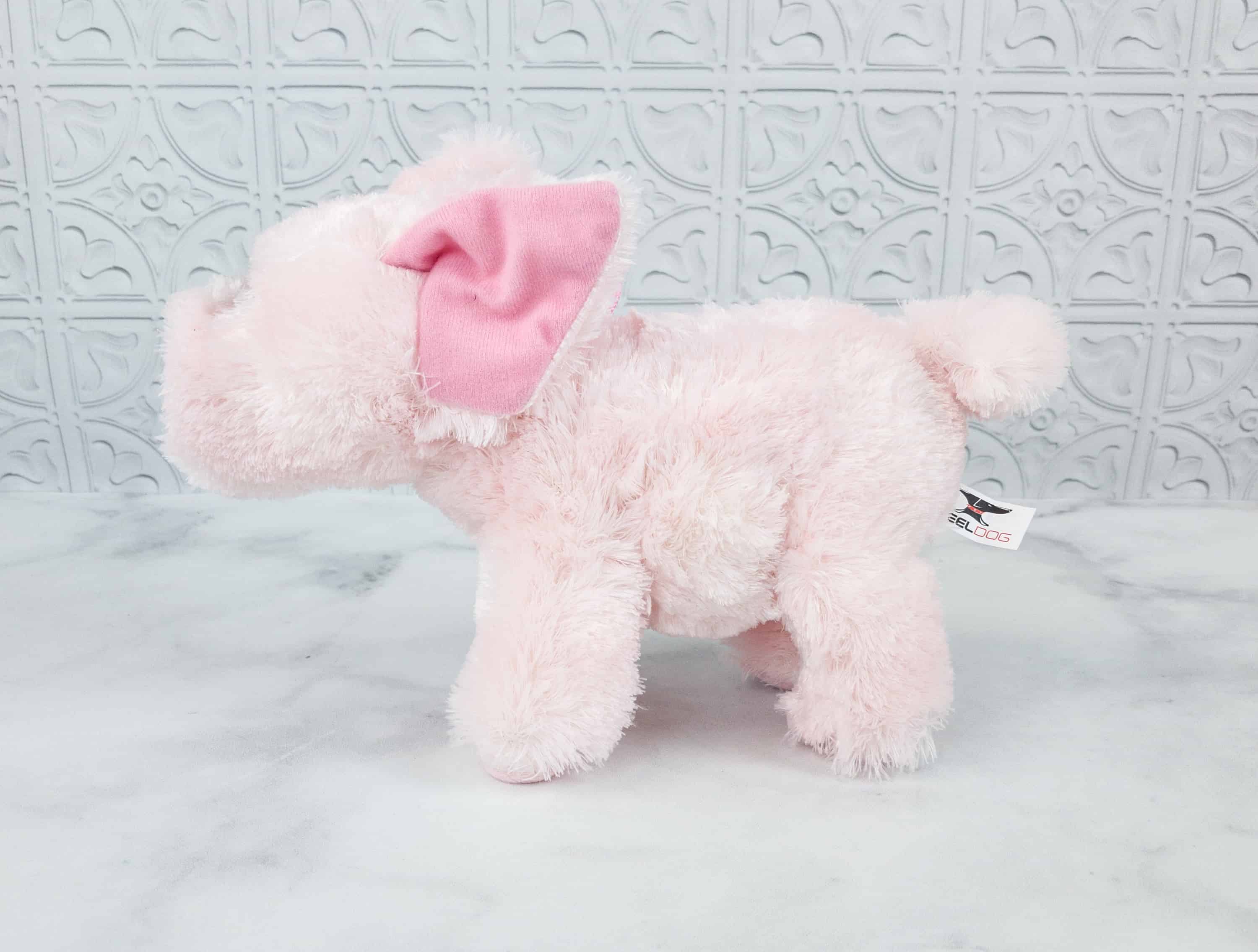 There's also crinkle in the ears and tails. Dean loved it!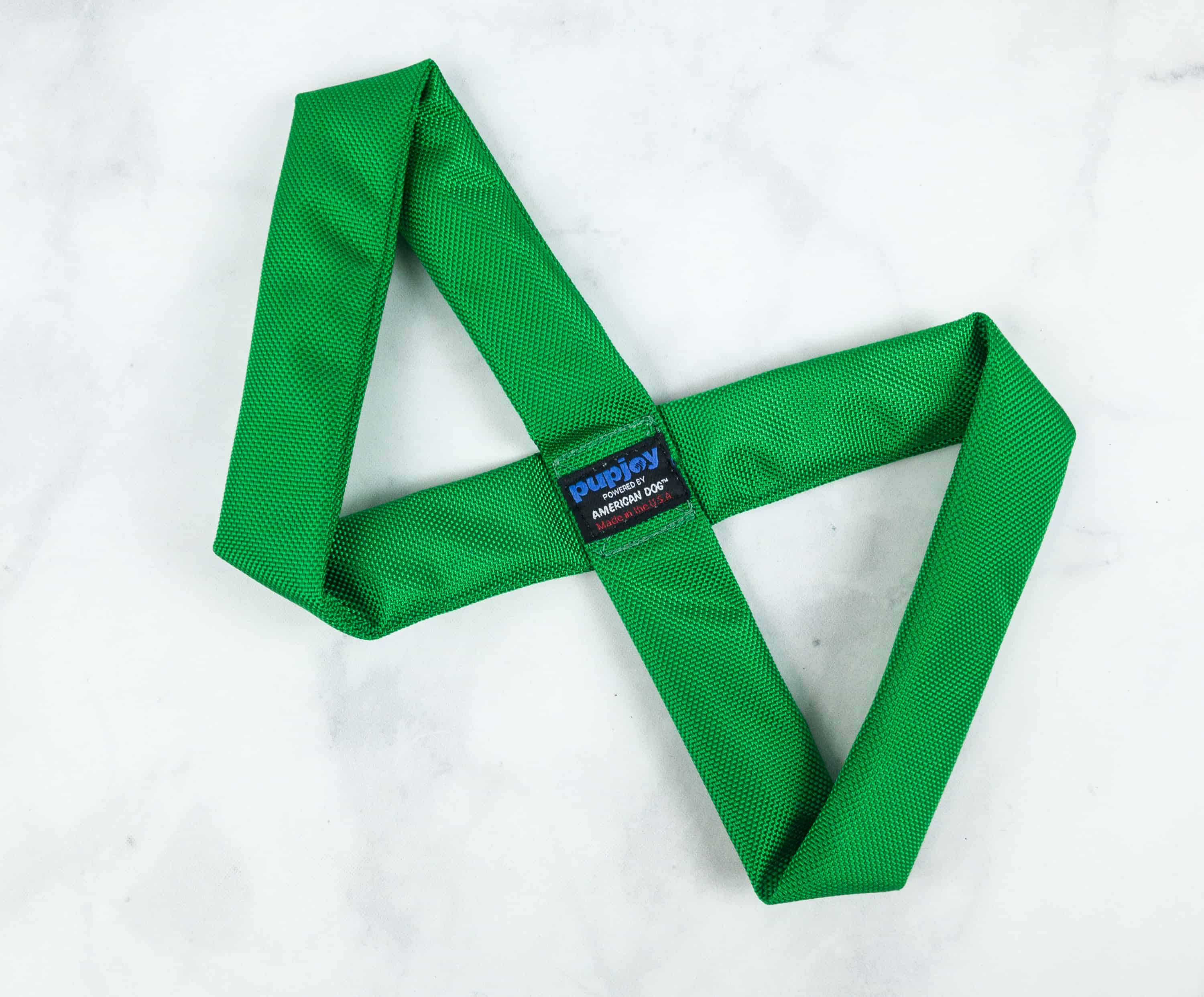 Pup Joy Dog Tug – Also included in the box is a green dog tug made in the U.S.A. This is so fun, so sturdy, and neither we nor the pups lose our grips!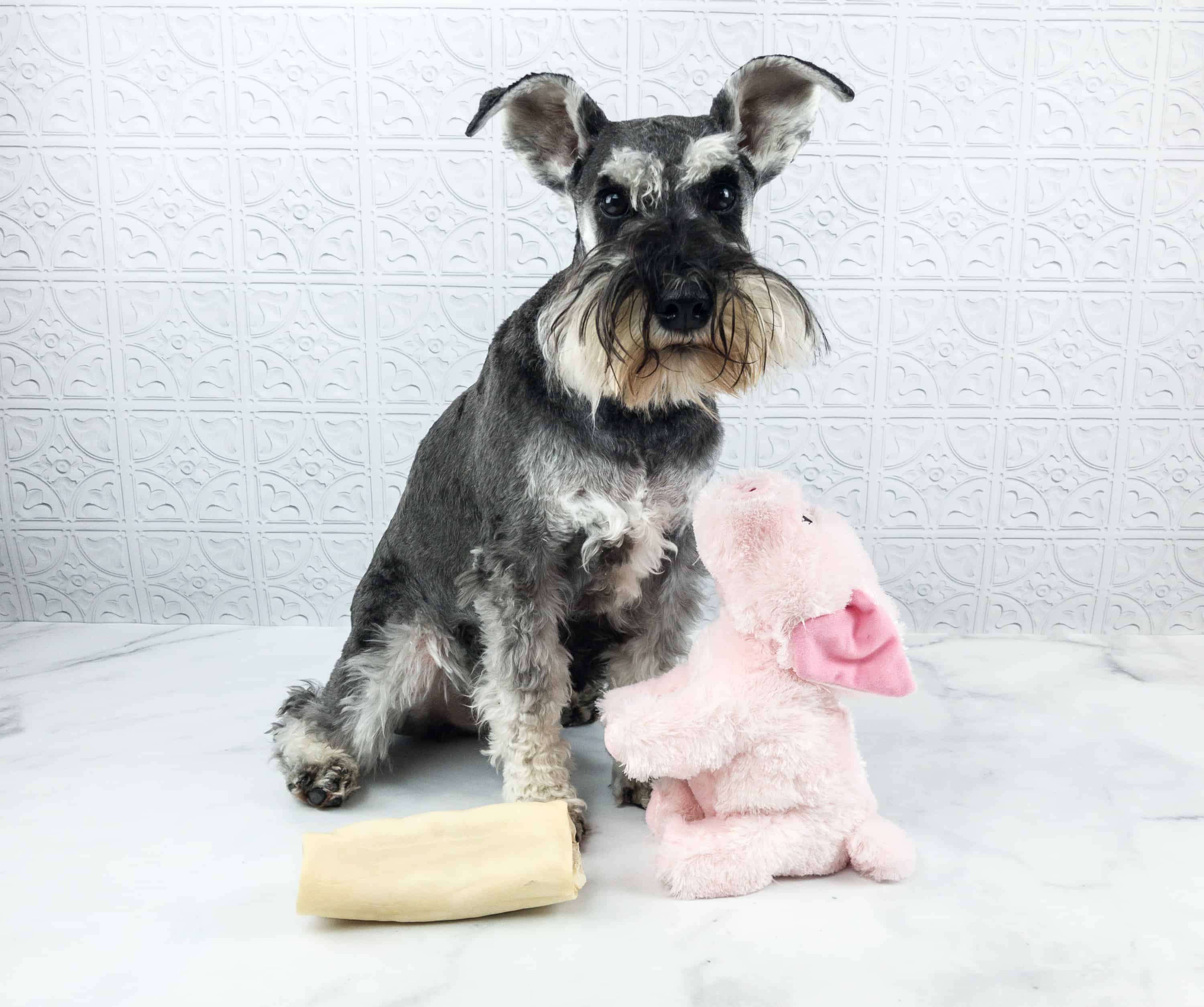 I think the pig plush wants to kiss you, Dean!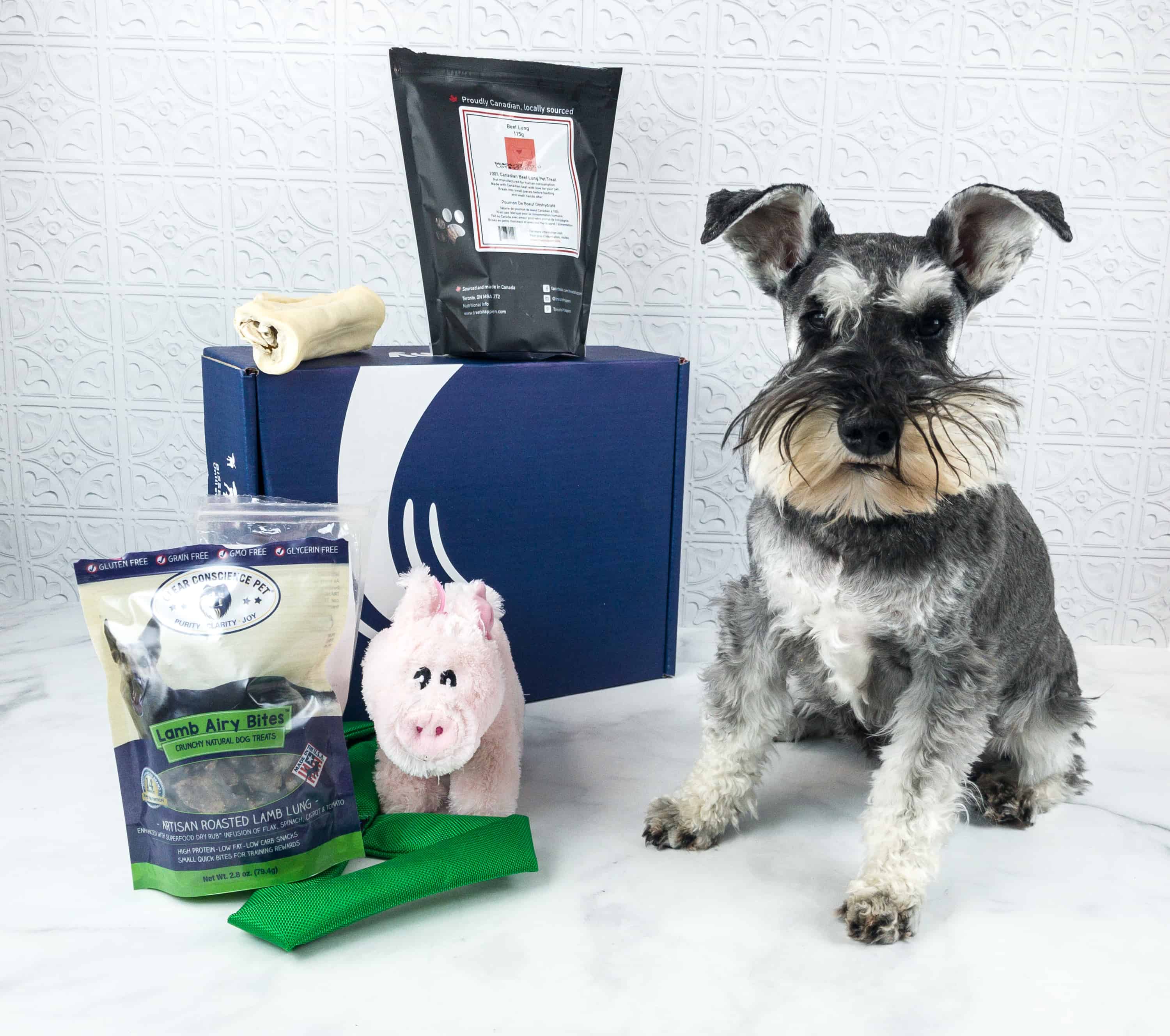 Here is Dean with all the items in the June PupJoy box (we forgot the shrimp treats, Lindy was having a buffet).
PupJoy brought another fun curation for my beloved puppies! Dean definitely loved all the treats included in this month's box, especially the little pig plush. It's so cute and durable. I also love the dog tug, it's perfect for my rascally guy. All the treats contains a lot of healthy and delicious ingredients that kept Dean asking for more!
What do you think of this month's PupJoy?