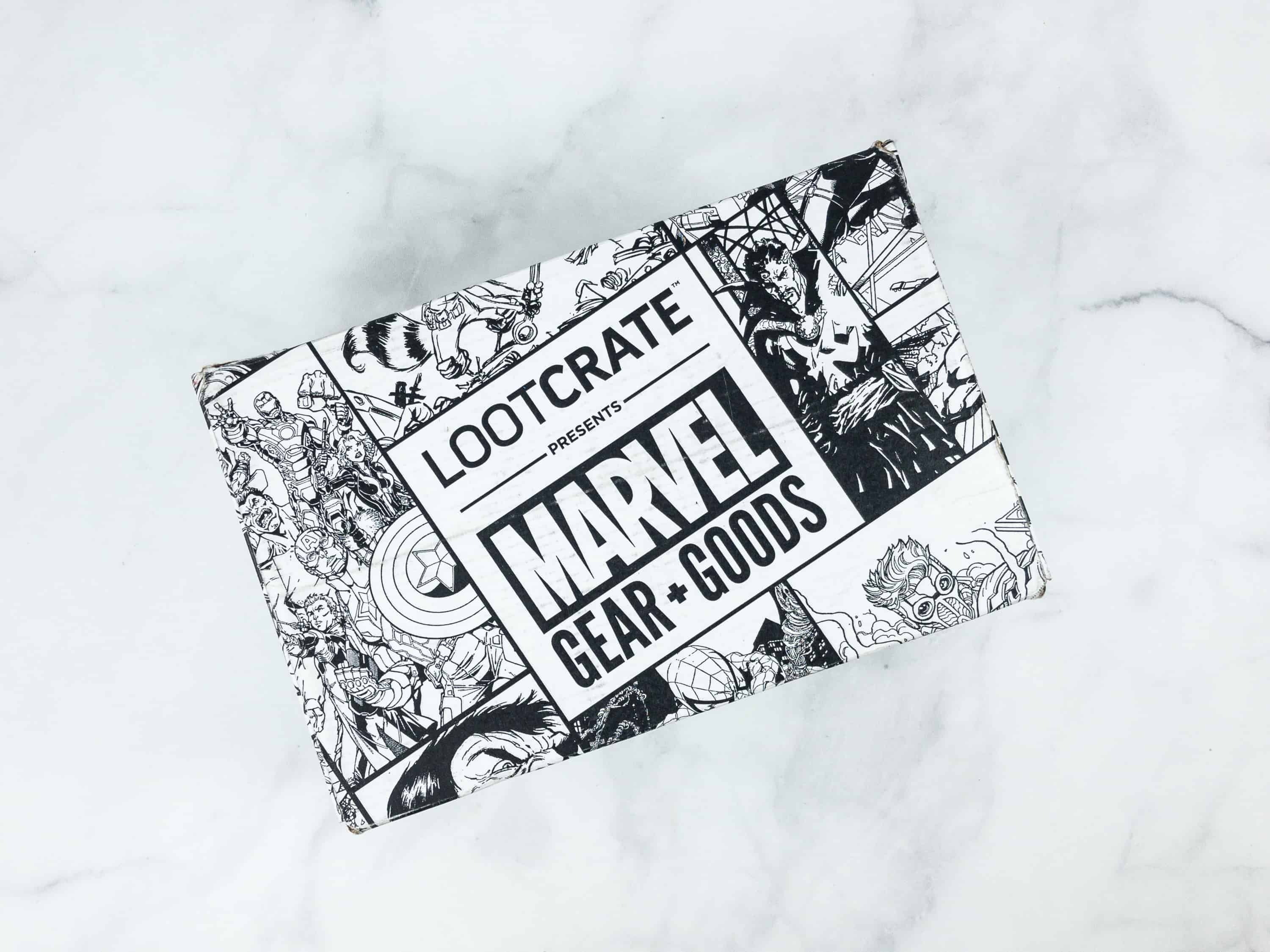 Loot Crate's Marvel Gear + Goods subscription is the ultimate subscription for Marvel fans! This bimonthly box comes loaded with completely exclusive Marvel items including wearables and home goods for $36.99 per box. Every box has a new theme based on the Marvel Universe and is valued for at least $75.
The box is jampacked!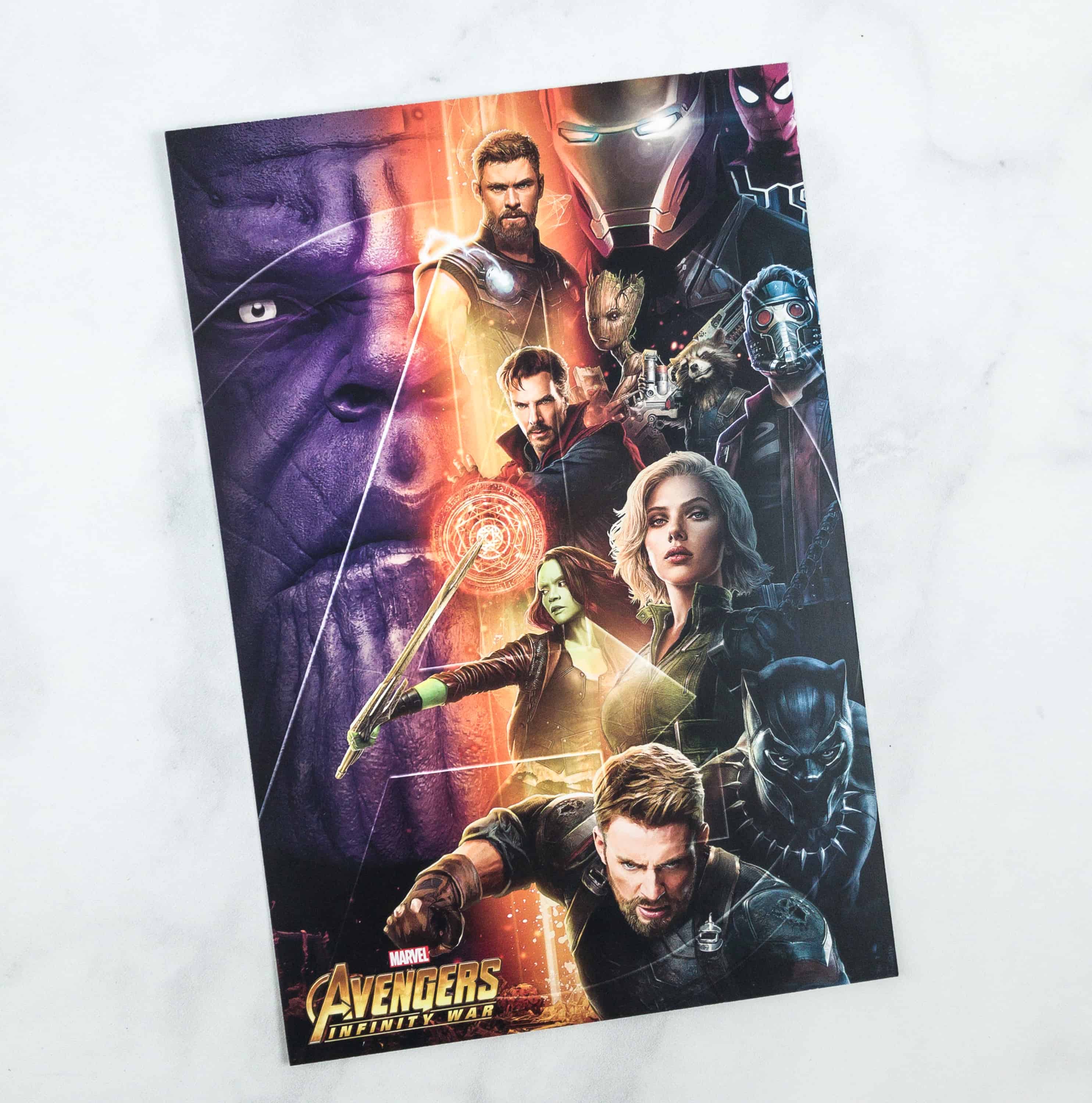 This month's theme is ASSEMBLE! I love that this info card is basically a mini poster this month.
DEAL: Save 15% on any subscription when you use this link and coupon code HELLOSUBSCRIPTION15.
Through 7/6 Get 40% off your subscription when you subscribe to select Loot Cratesubscription plans when you use coupon code FREEDOM2018! PLUS get a FREE Loot Crate box on 1-month subscriptions and free Loot Crate DX box on 3+ month subscriptions.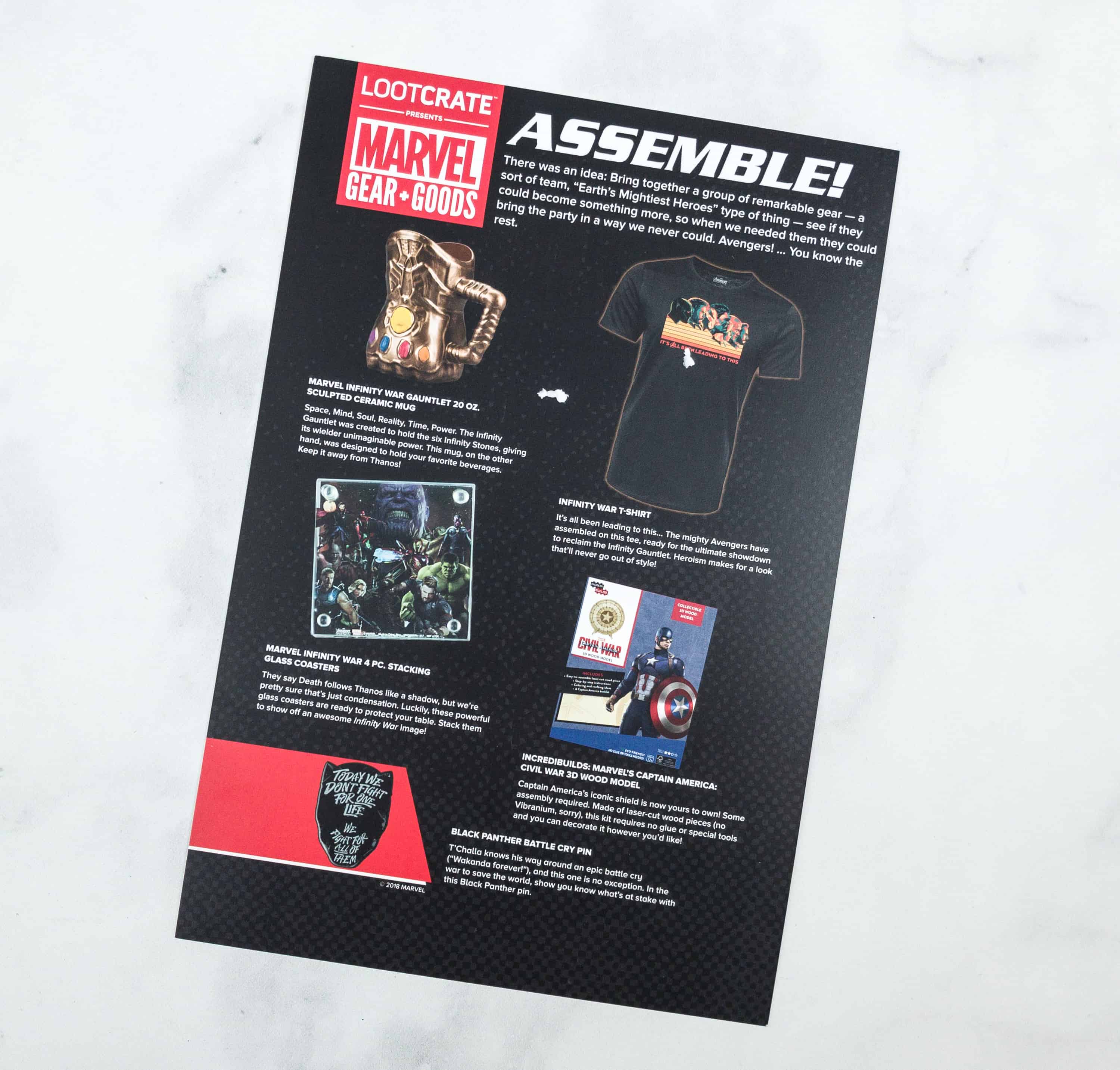 There's a card containing information about the items in the box.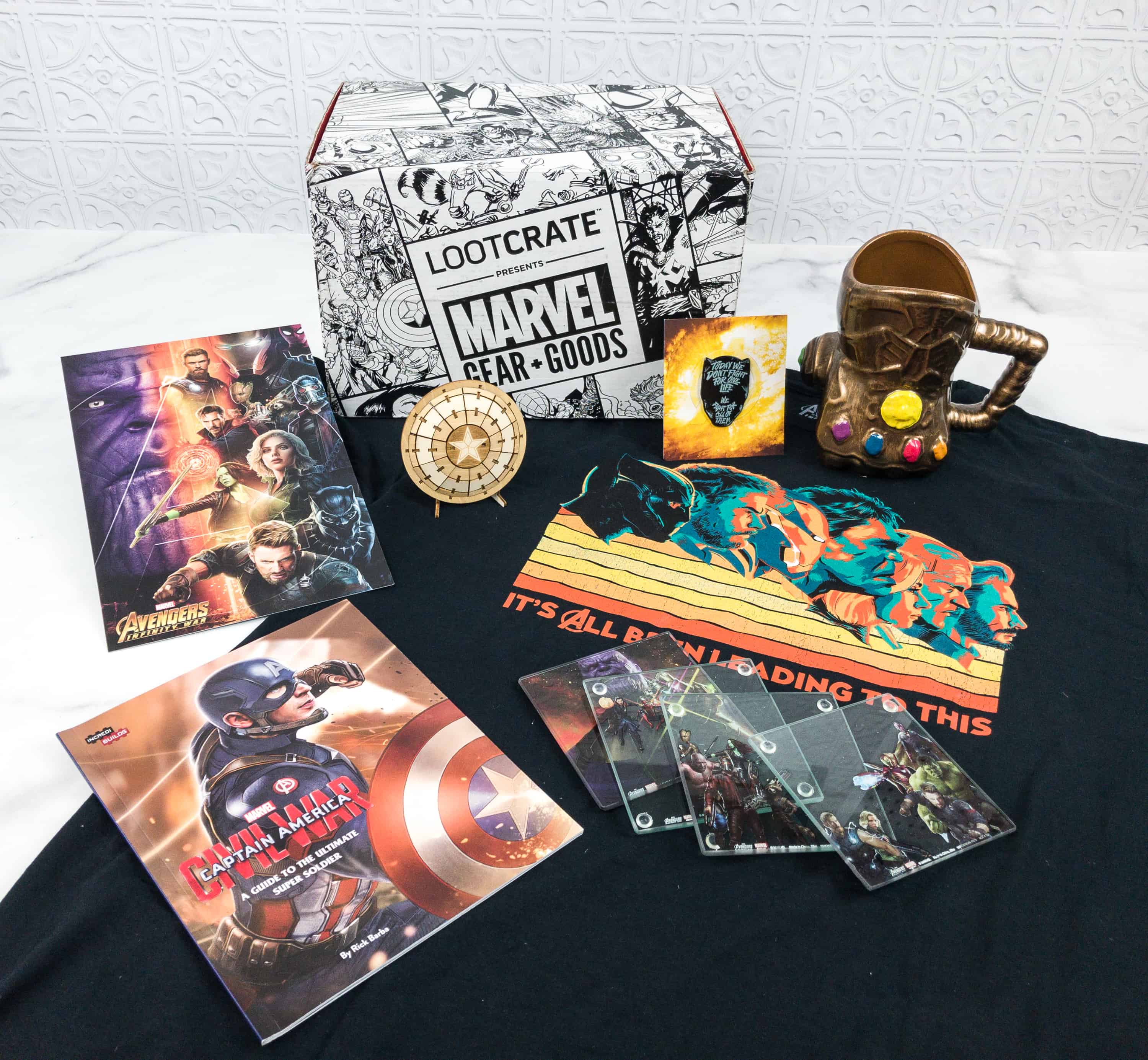 Everything in my May 2018 box!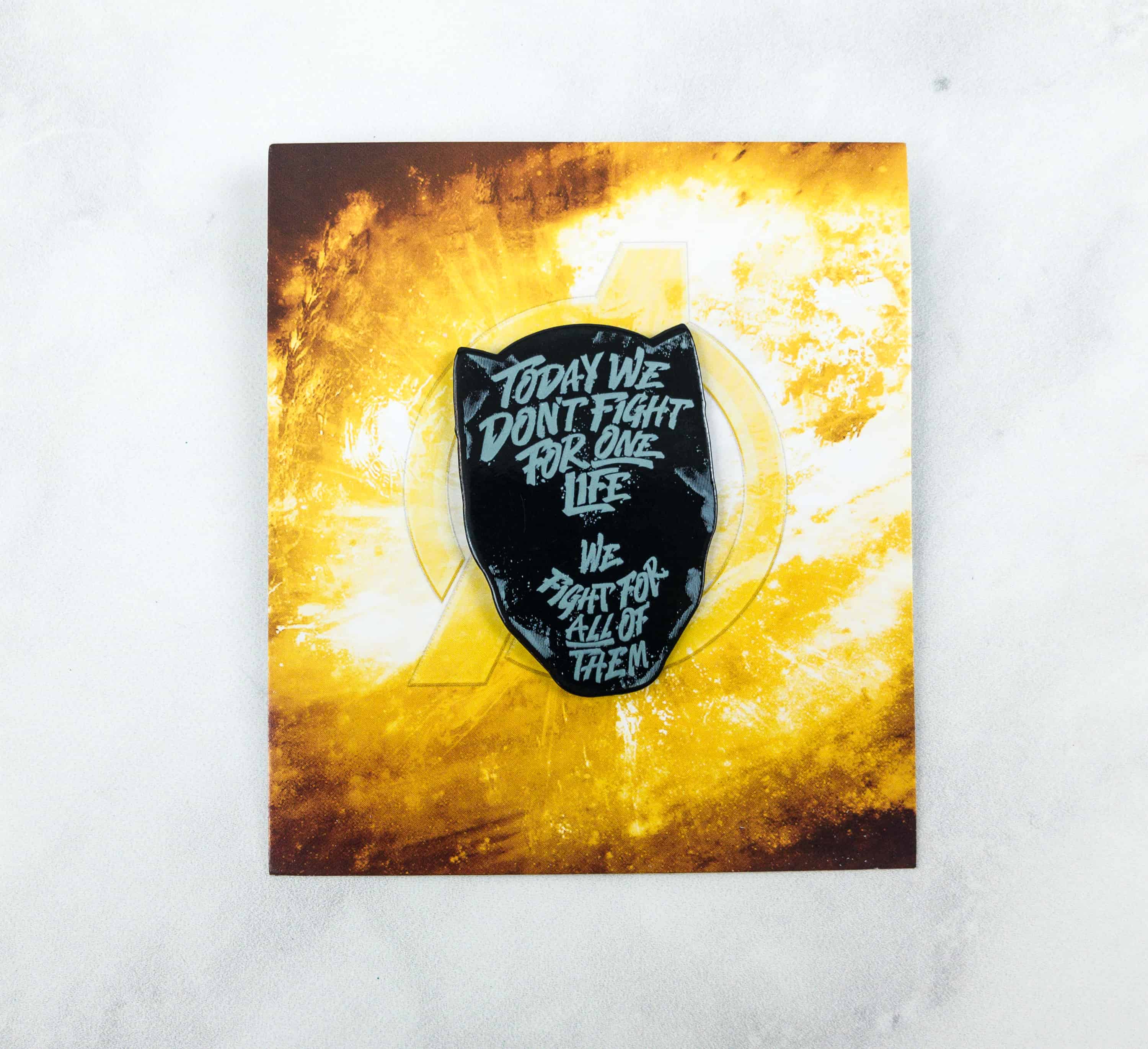 Black Panther Battle Cry Pin. This box is taking a break from comic cover pins, as it features Black Panther. Inscribed in it is what's at stake in Infinity War, and all it needs is the more known battle cry "Wakanda Forever"!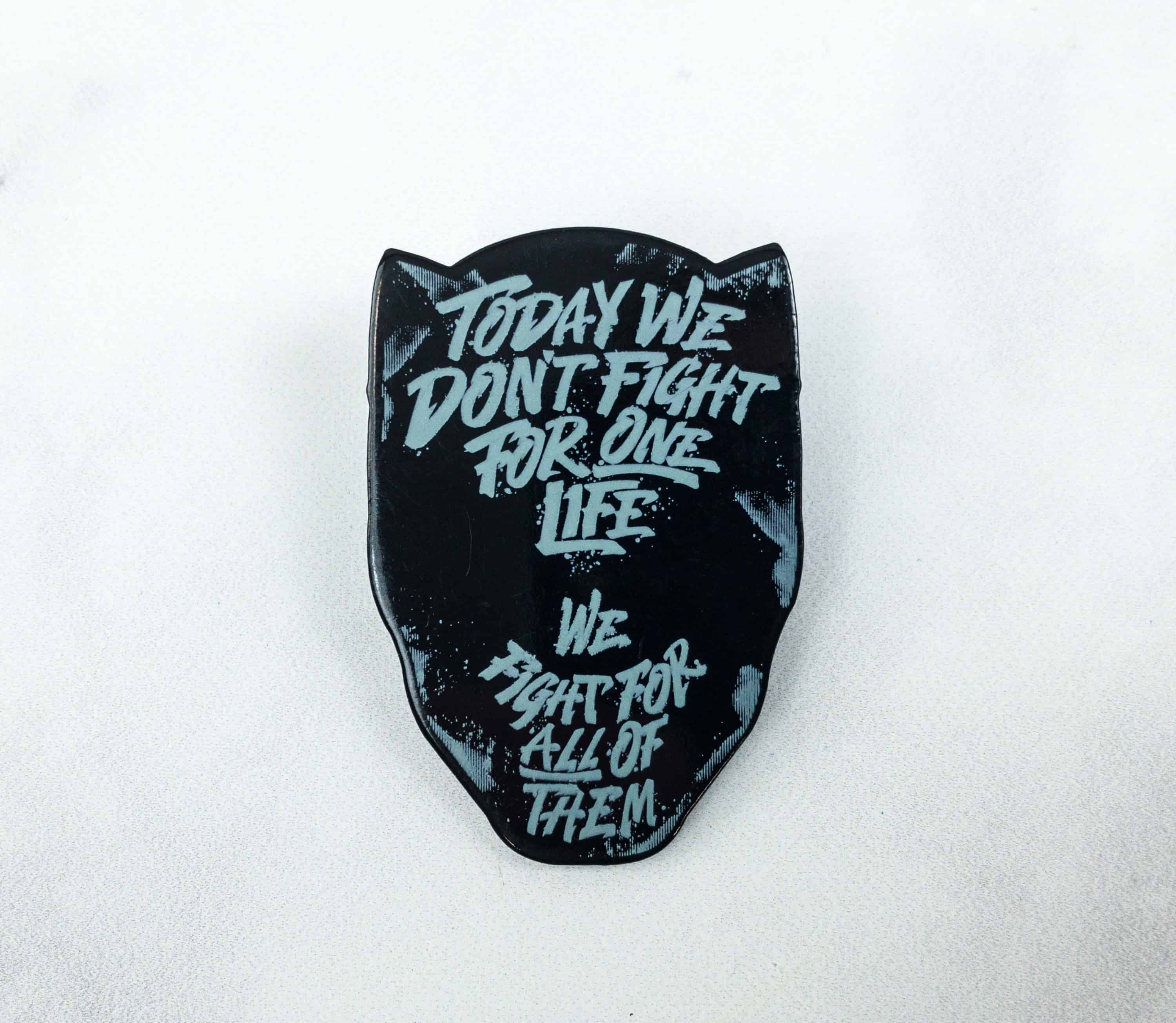 This isn't included in the movies (plus the conversation that may have come with it) but I hope the Blu-ray has this extra scene from the trailers in the actual film. Still, the movie is awesome, so is this pin!
Infinity War T-Shirt Marvel. Assembling the Marvel heroes in a shirt is really cool! The print features Black Panther, Thor, Ironman, Hulk, Black Widow, Vision, and Captain America.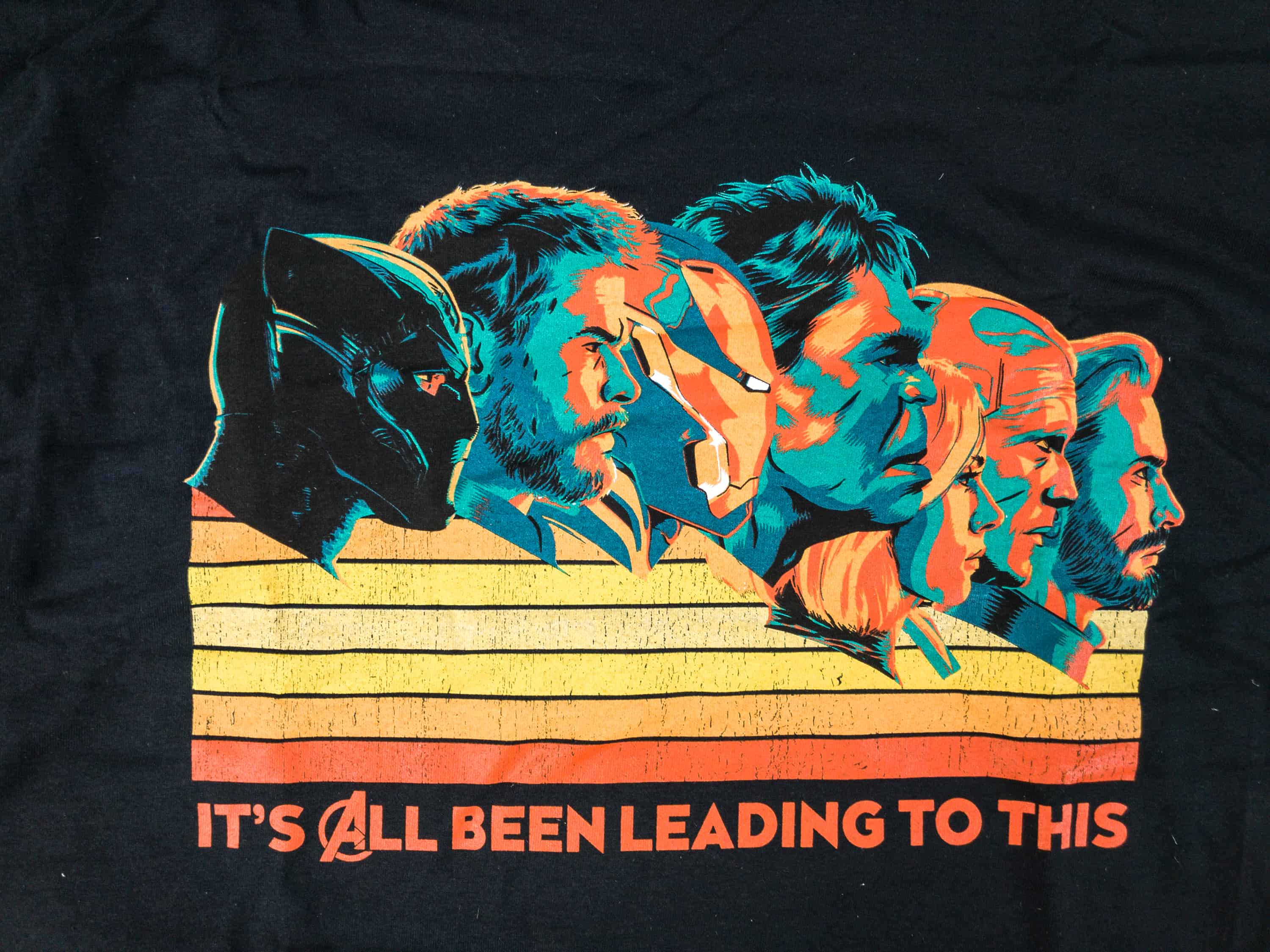 The retro graphic gives all the feels, like when we're watching the movie. This made us really excited about the fourth one coming next year! I love the Avengers A in All! I feel like this shirt is making a cultural reference to something in the 70s that is on the tip of my brain but I can't name it. Anyone?!
Of course, it's just fitting to have the star of the film printed at the back of the shirt, the Infinity Gauntlet!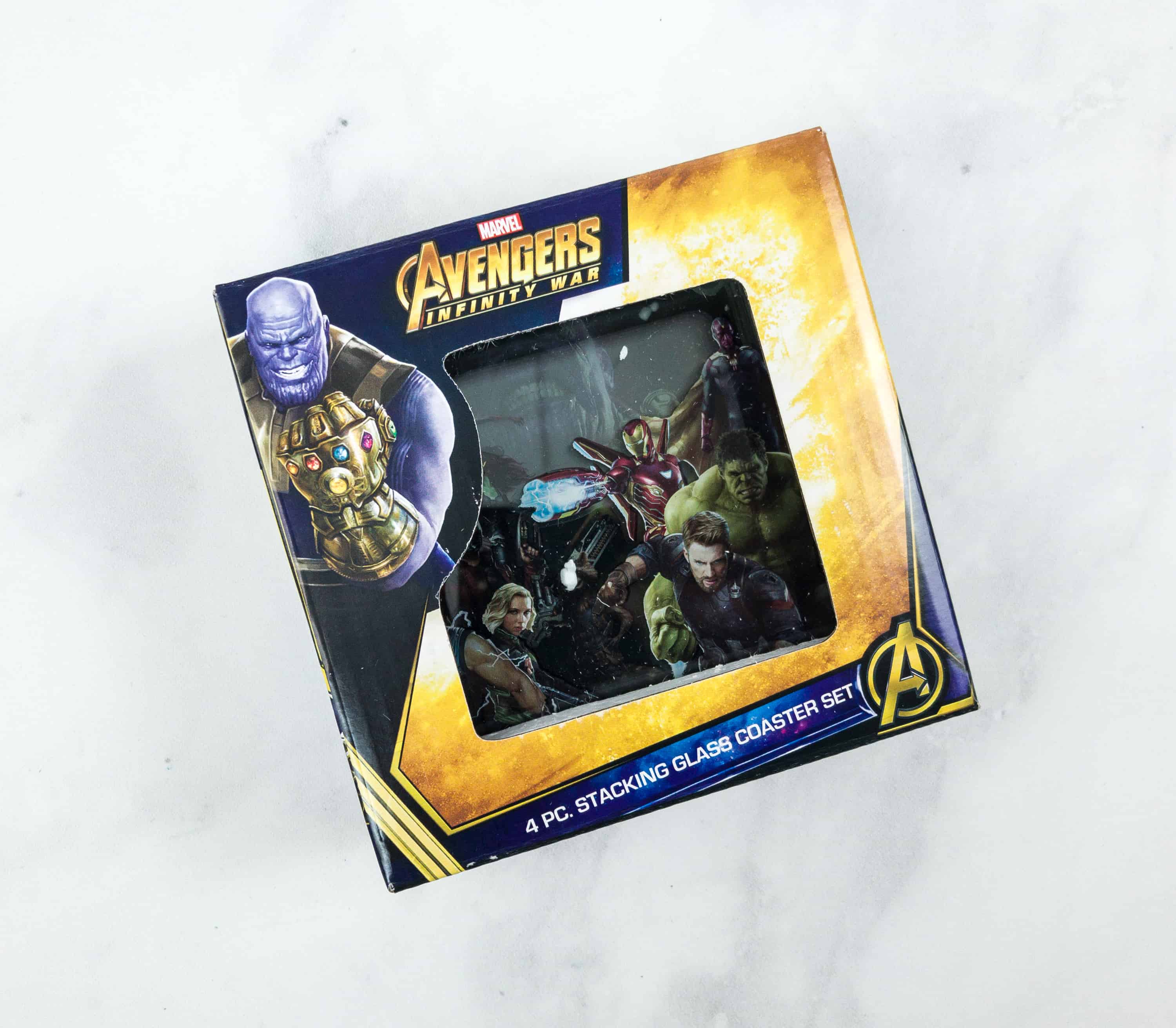 Infinity War 4 Pc. Stacking Glass Coasters. I am used in getting cork coasters from geek boxes, but this set is really unique as they're made of glass and the scene builds as you stack them up!
There are 4 stacking coasters.
Laying them all out, it seems like they are just a set of coasters with different scenarios…
Here's the fun part… Stacking them makes a really cool picture! That's what the stacking term is all about! Everything ASSEMBLES perfectly, I just wanted to frame it and use it as decoration! Awesome and unique.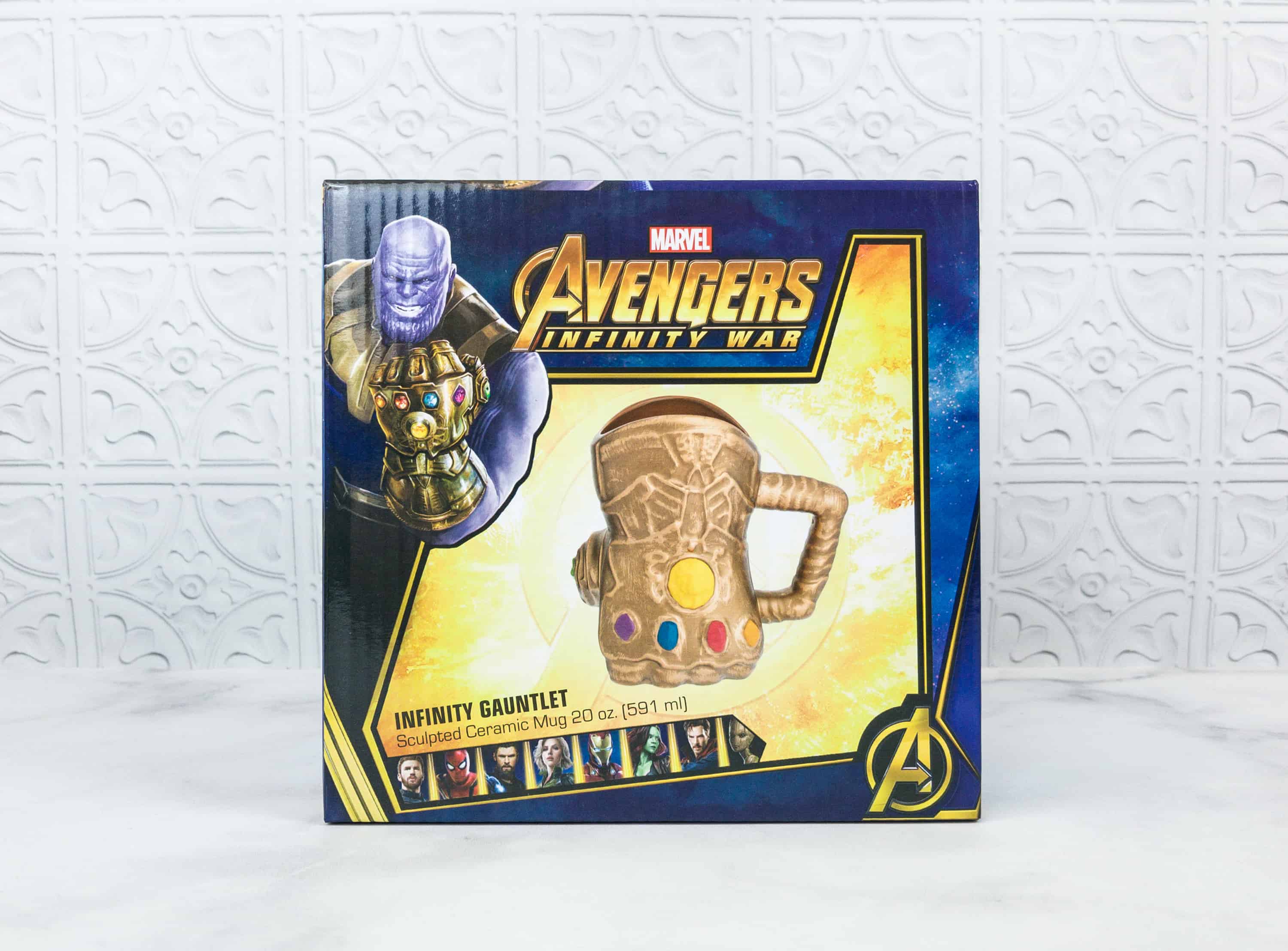 Marvel Infinity War Gauntlet 20 Oz Sculpted Ceramic Mug ($21.99) It's a massive gauntlet mug that means more beverage for me! This item happens to be non-exclusive.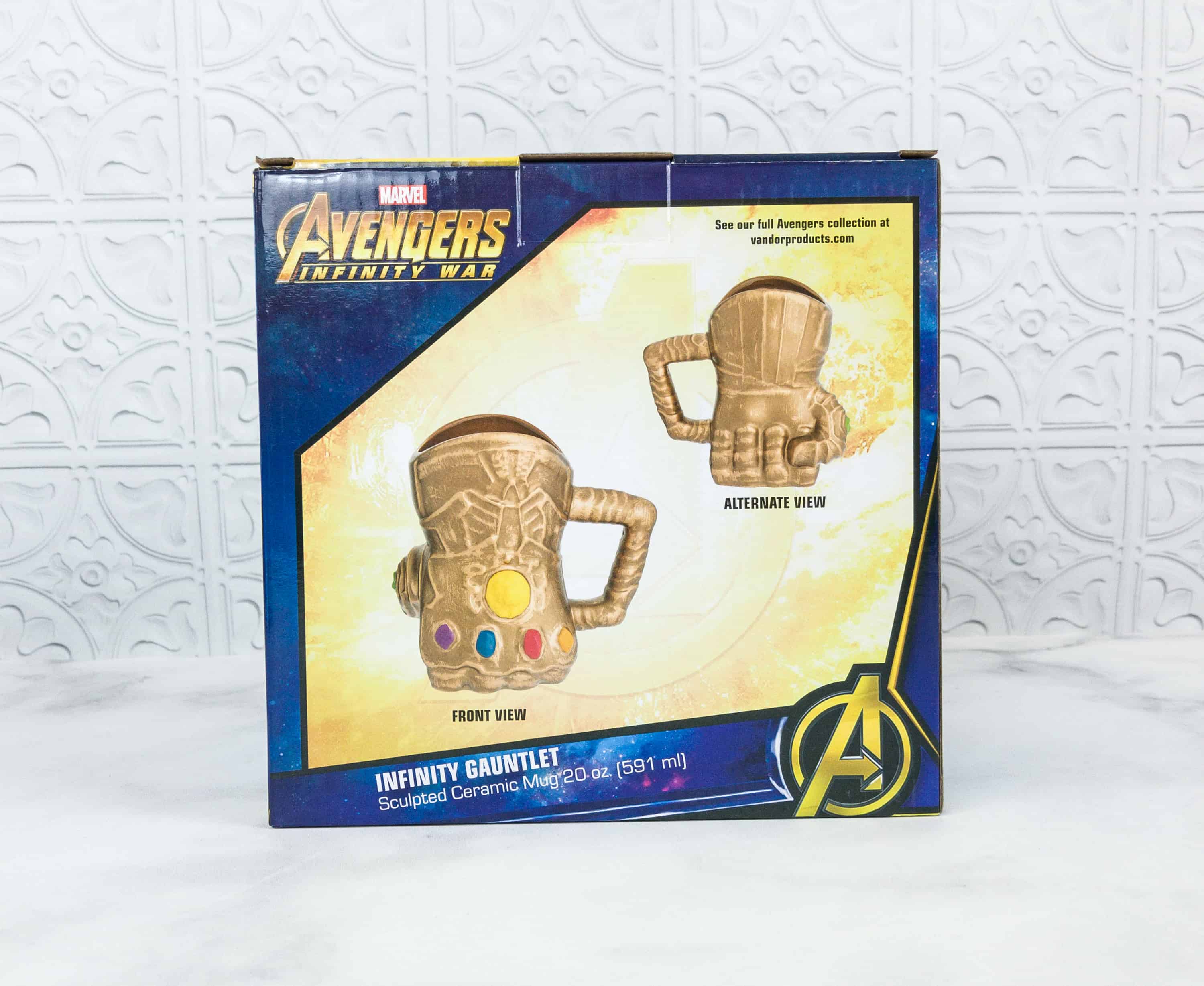 Even the box is awesome. It features a photo of the mug in front view and alternate view.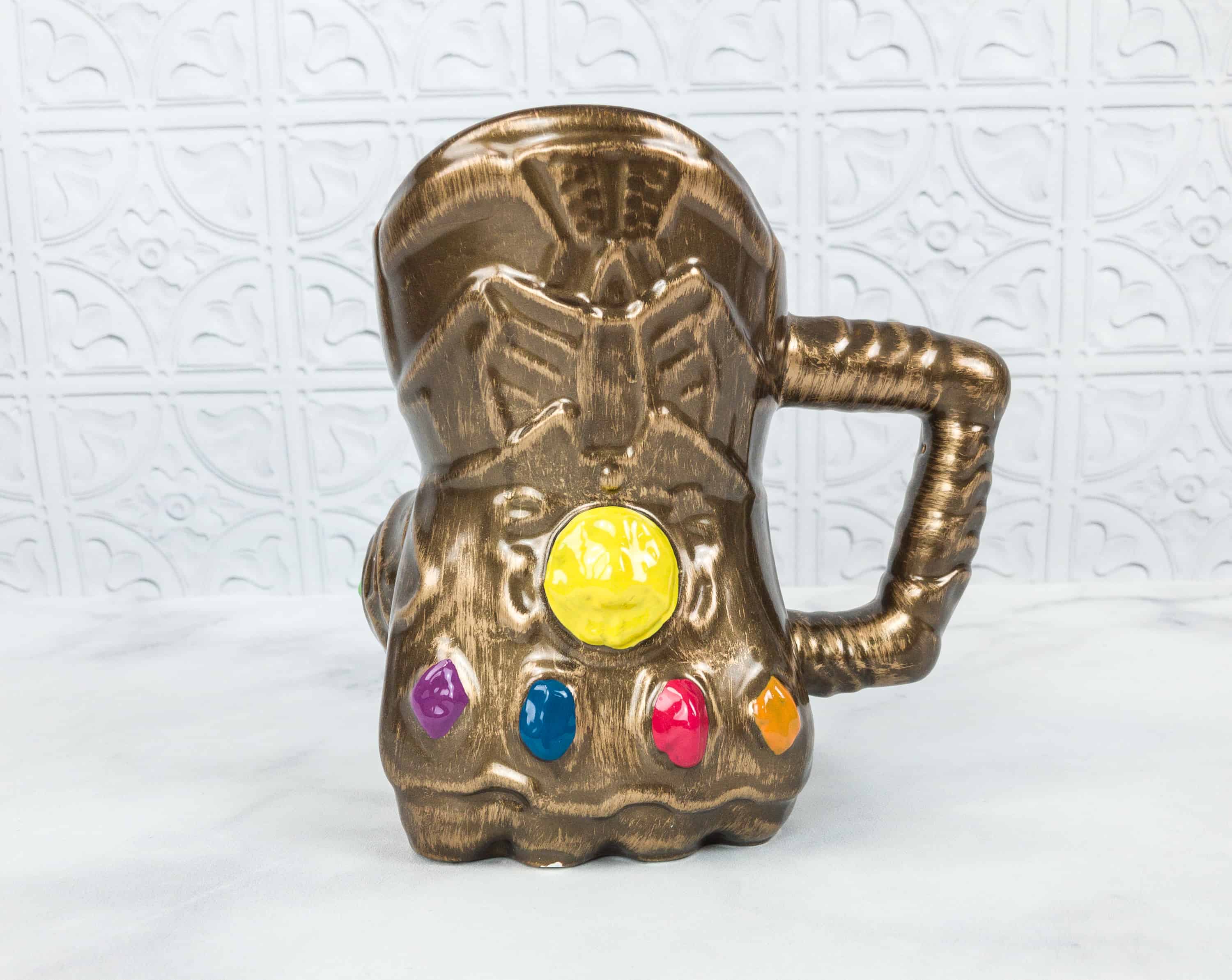 As the Infinity Gauntlet holds the precious Infinity Stones, this mug will hold most of my favorite drinks — 20 oz. of them in one sitting!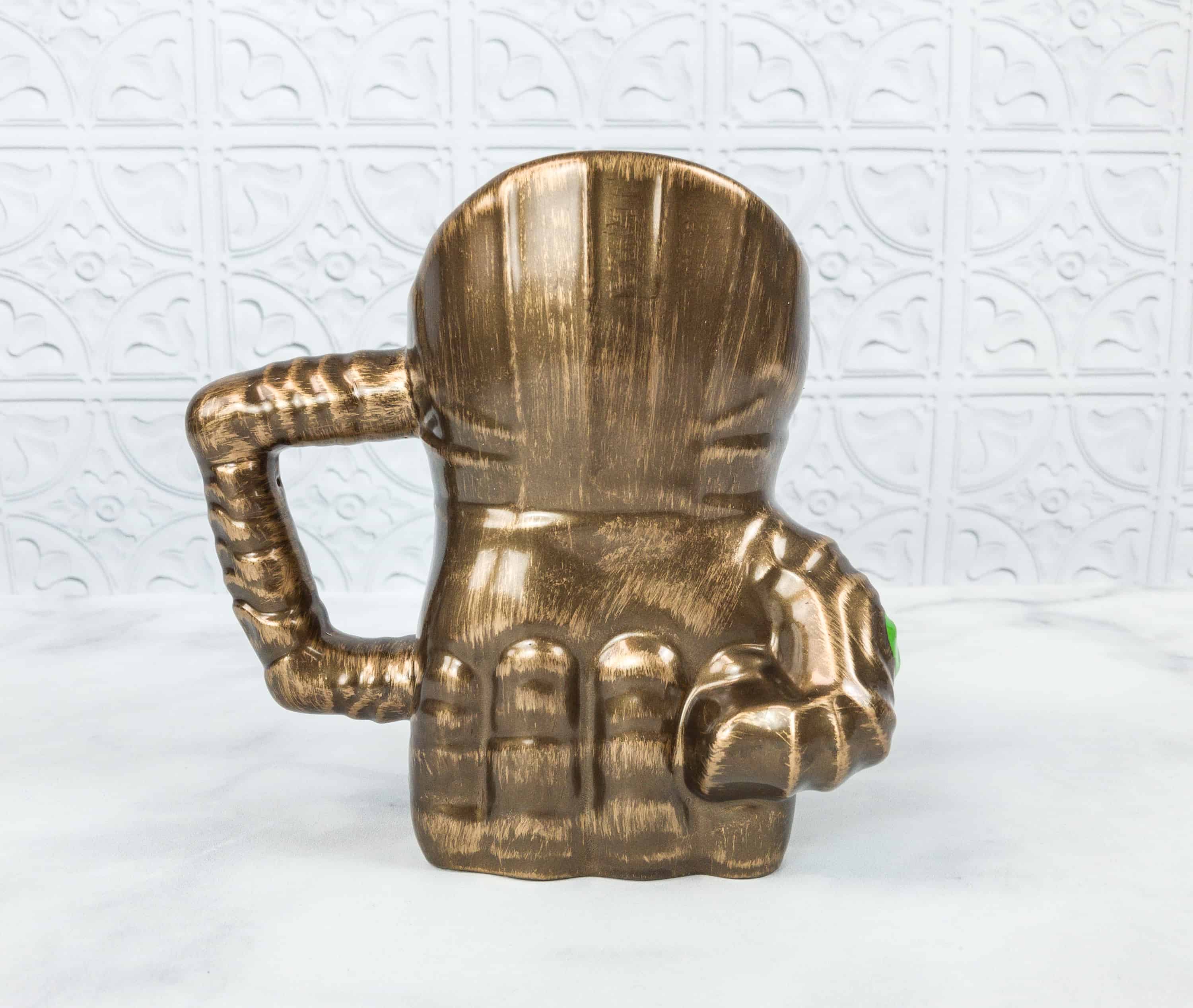 It stands like it's hitting the surface with all its might.
However, it's not dishwasher safe, so take care of it by hand washing only. It's really cool to have it around my desk, holding my fuel that'll make me feel all-powered up like Thanos!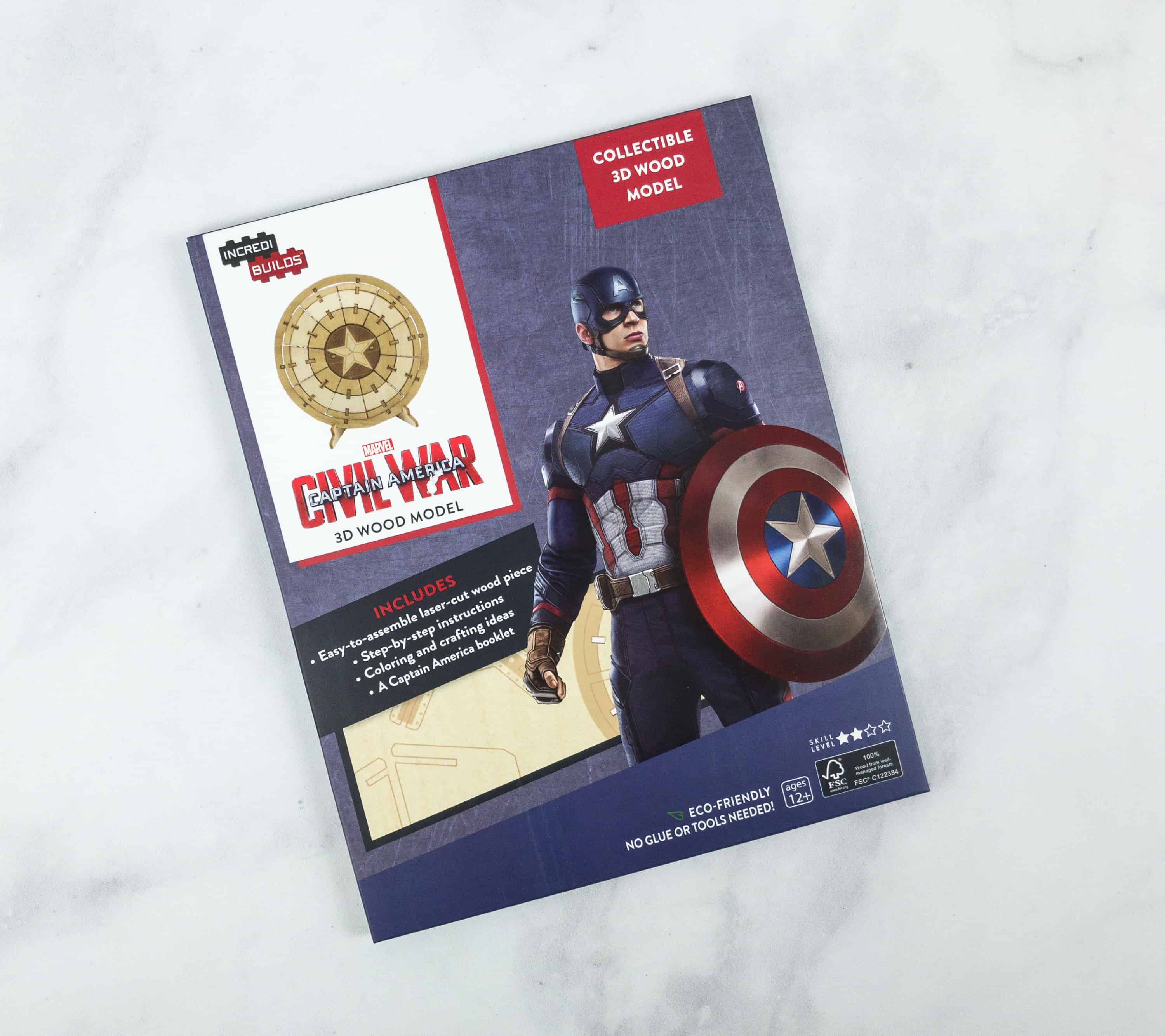 Incredibuilds: Marvel's Captain America: Civil War 3D Wood Model. Last but not the least, here's a 3D wood model of Captain America's shield!
The back of the package has the instructions on how to easily build this item.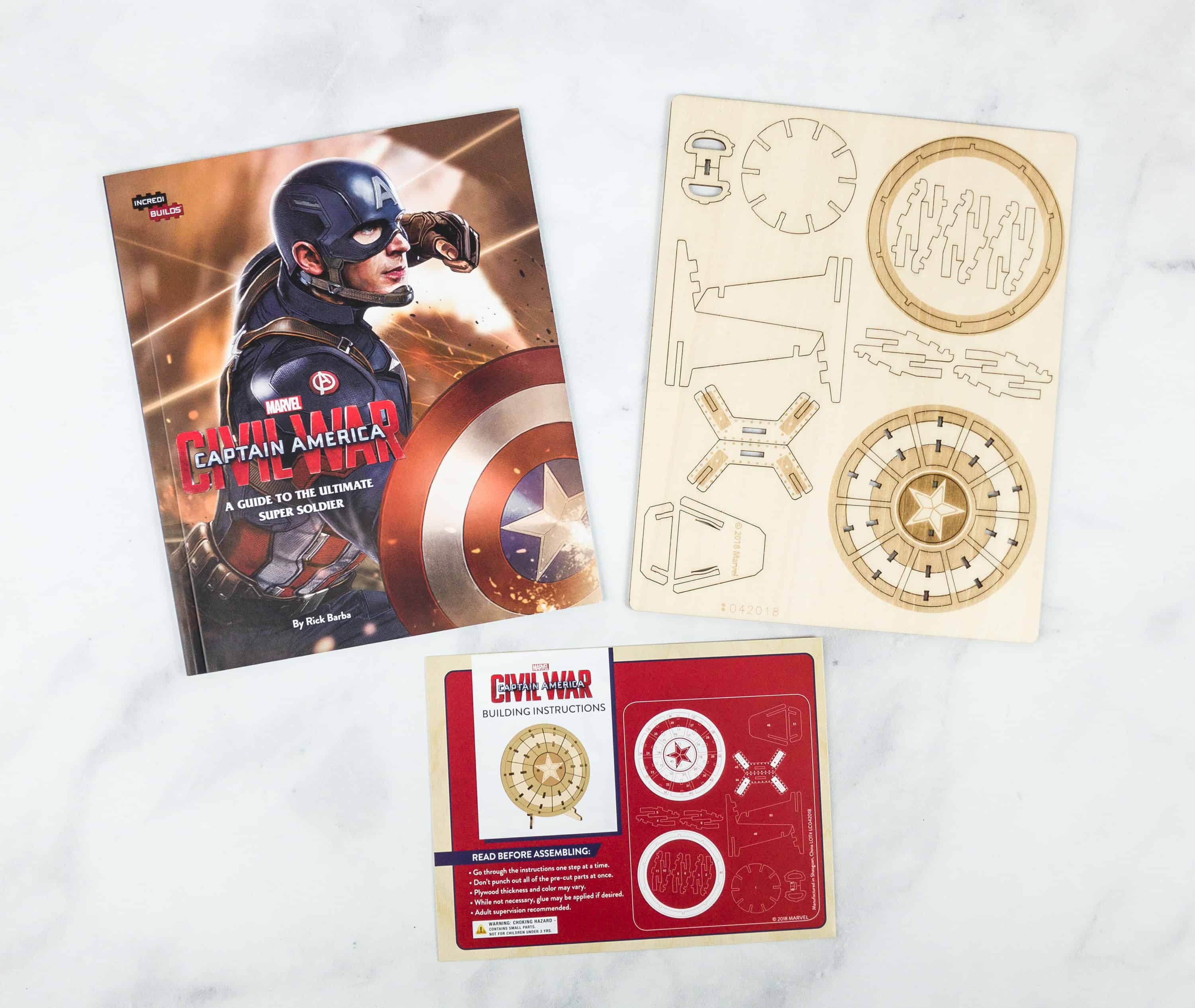 It contains a sheet of wooden perforated pieces that you need to pop out and build, along with a building instruction guide and a Civil War booklet!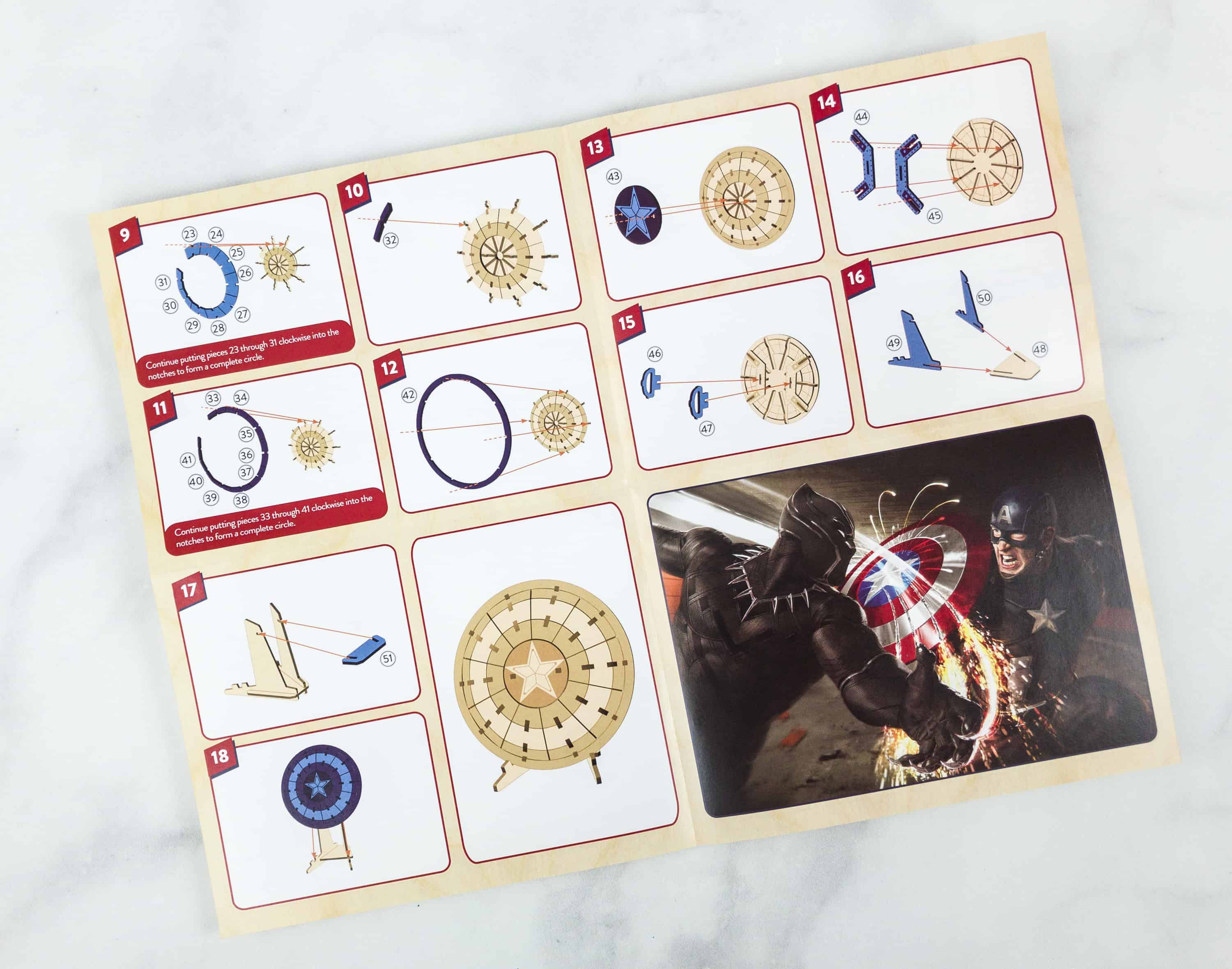 The illustrated steps are easier to follow.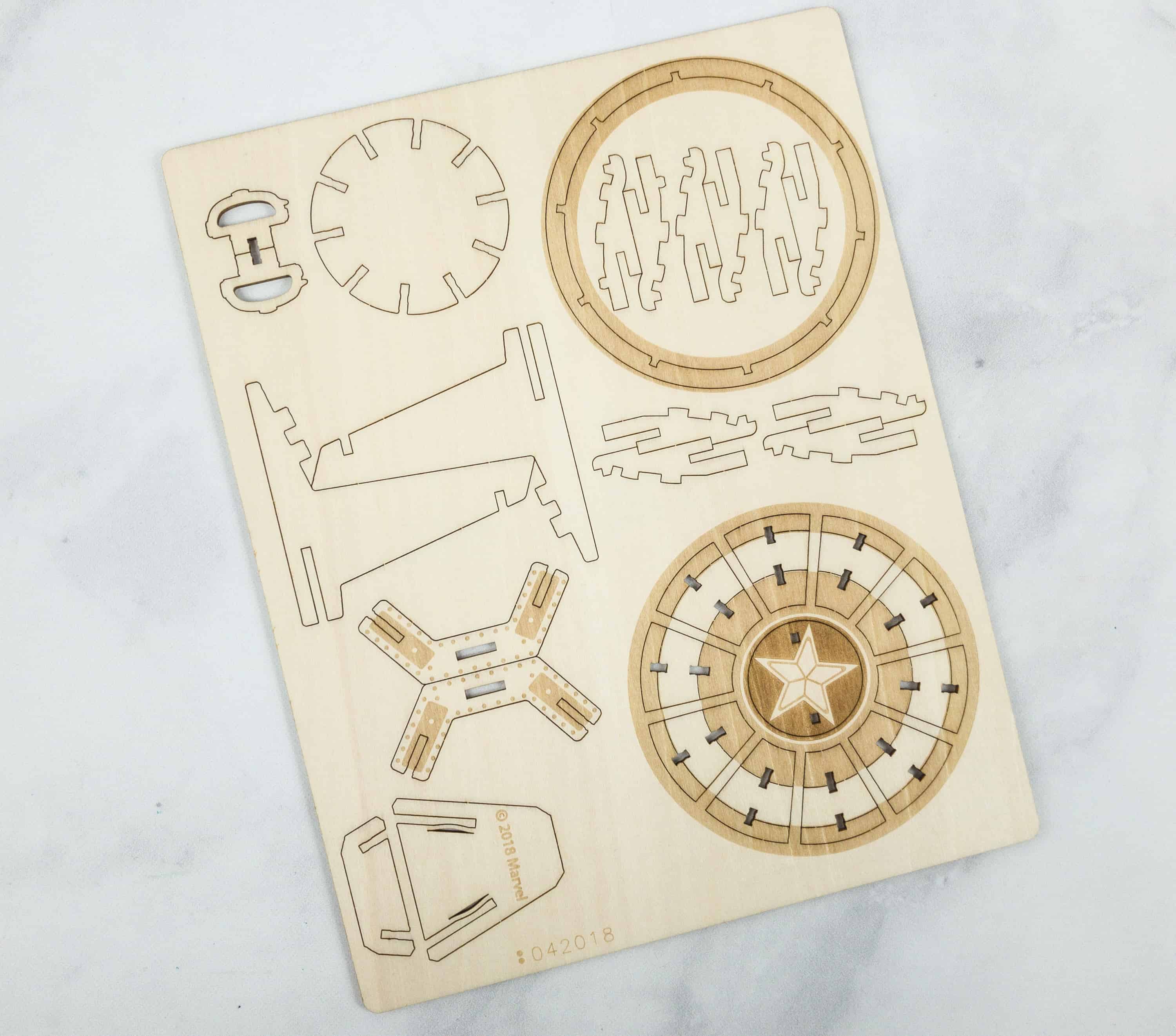 This certainly looked like a puzzle that we need to solve. Everything's laser cut and pops out easily that all that's left to do is to assemble!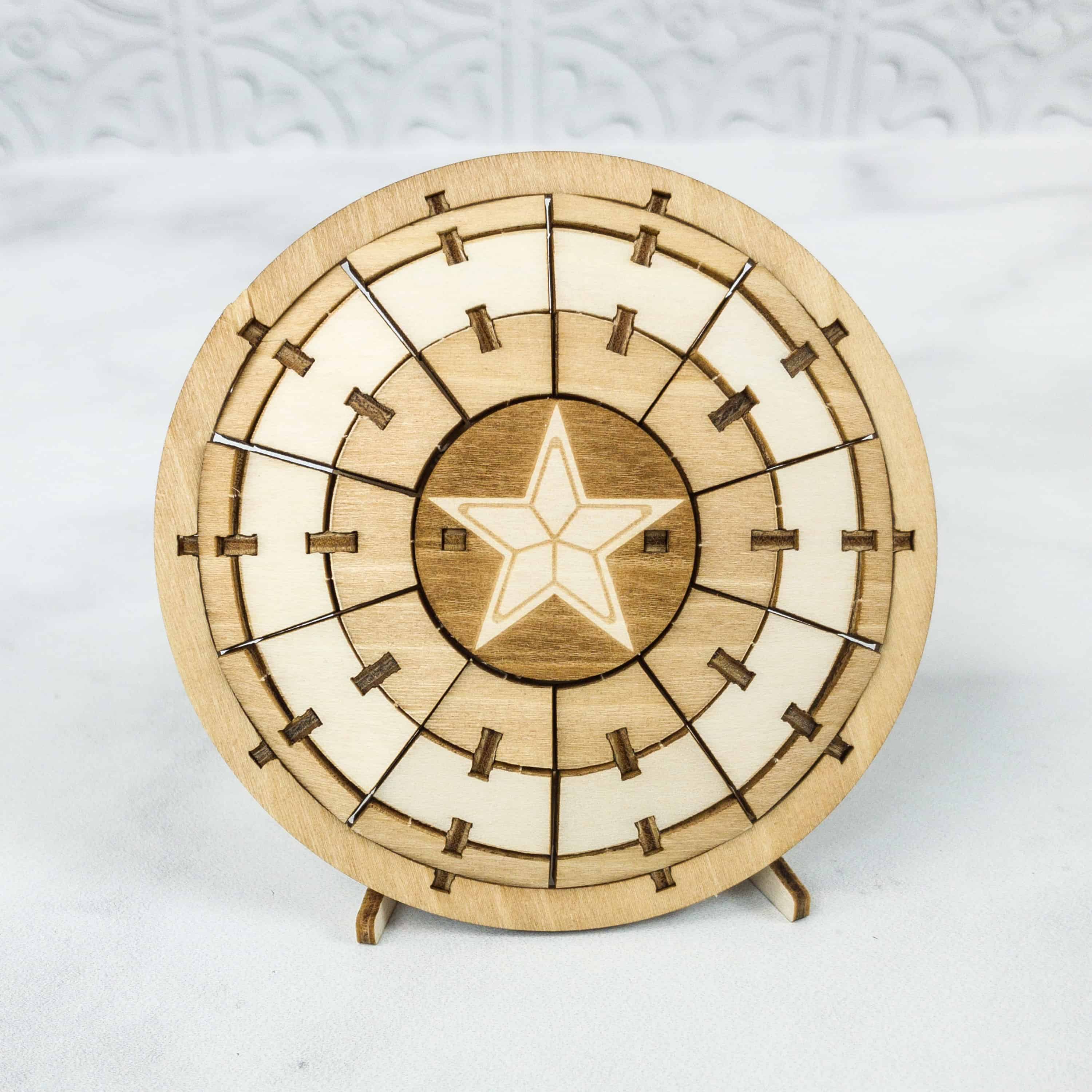 It doesn't require any glue or adhesive to build, so it's a plus, no more messy and sticky residue. Want to up your shield? You can paint this thing up too!
You can put it on a stand…
…or attach it to a figure! Display it however you like! This didn't take too long and the final product is pleasing.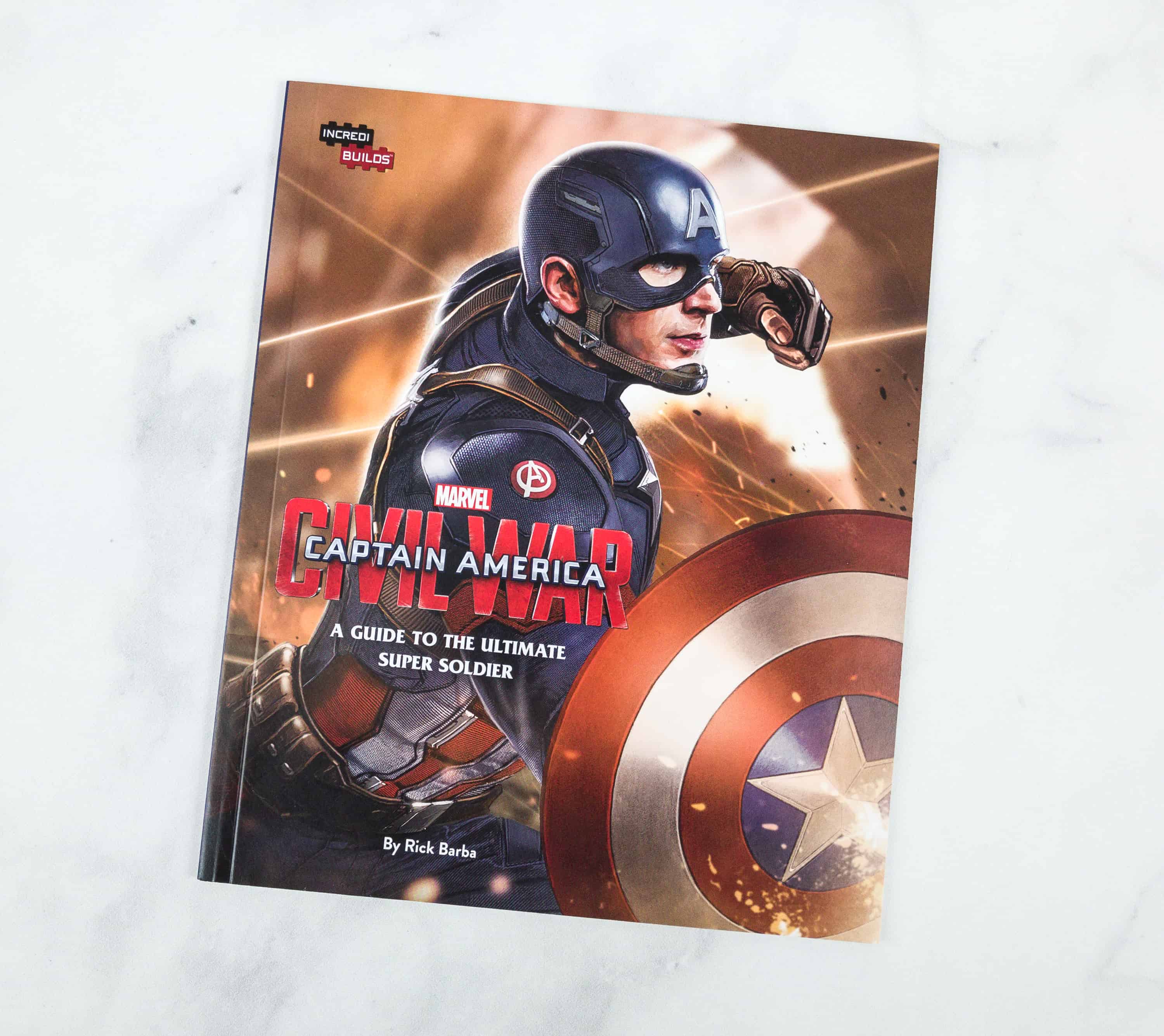 Here's the booklet with some vital info and details about Civil War.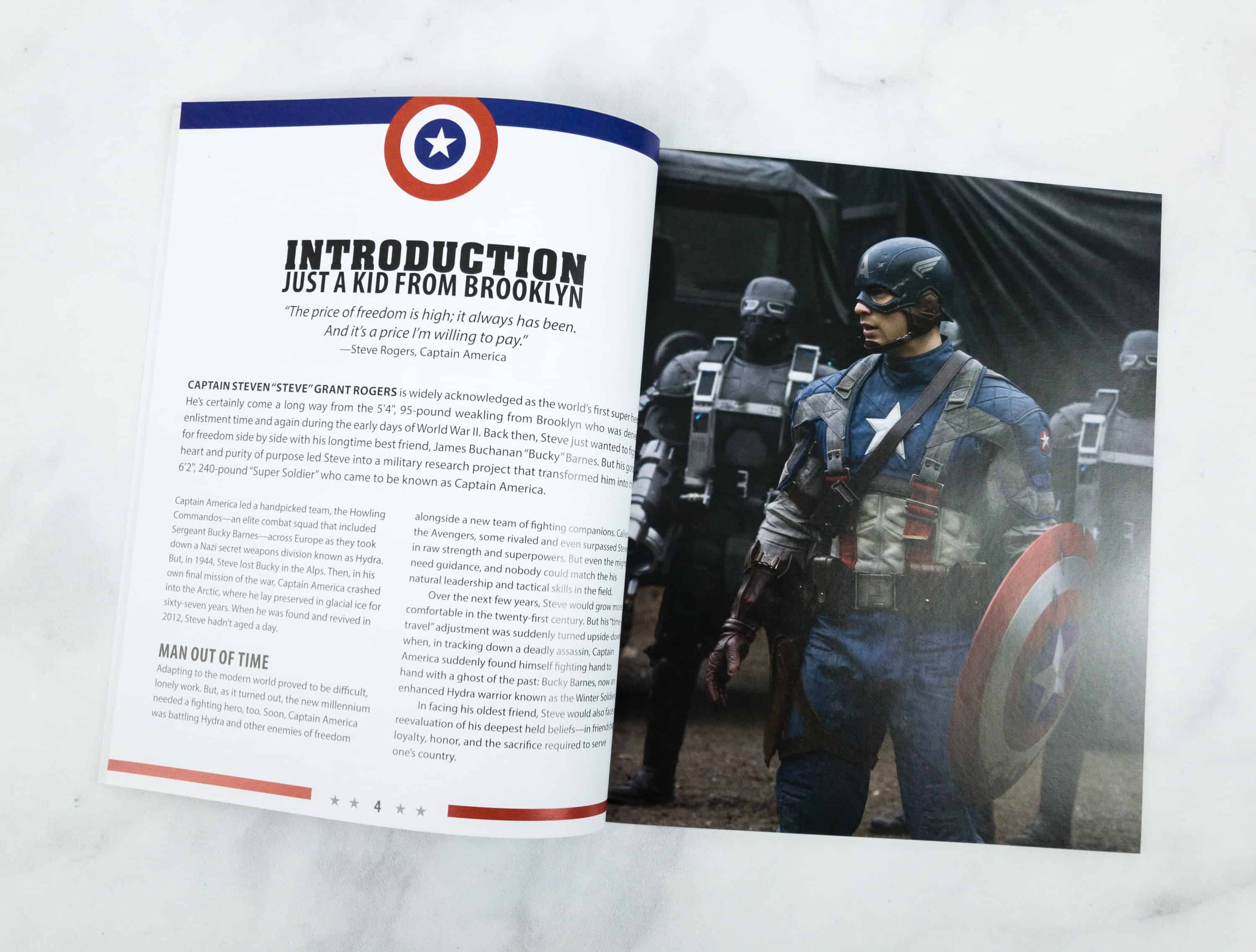 We enjoyed reading and learning more about Captain America through this magazine-like paraphernalia.
There's even an article about Hydra, if you want to know more and explore about this division.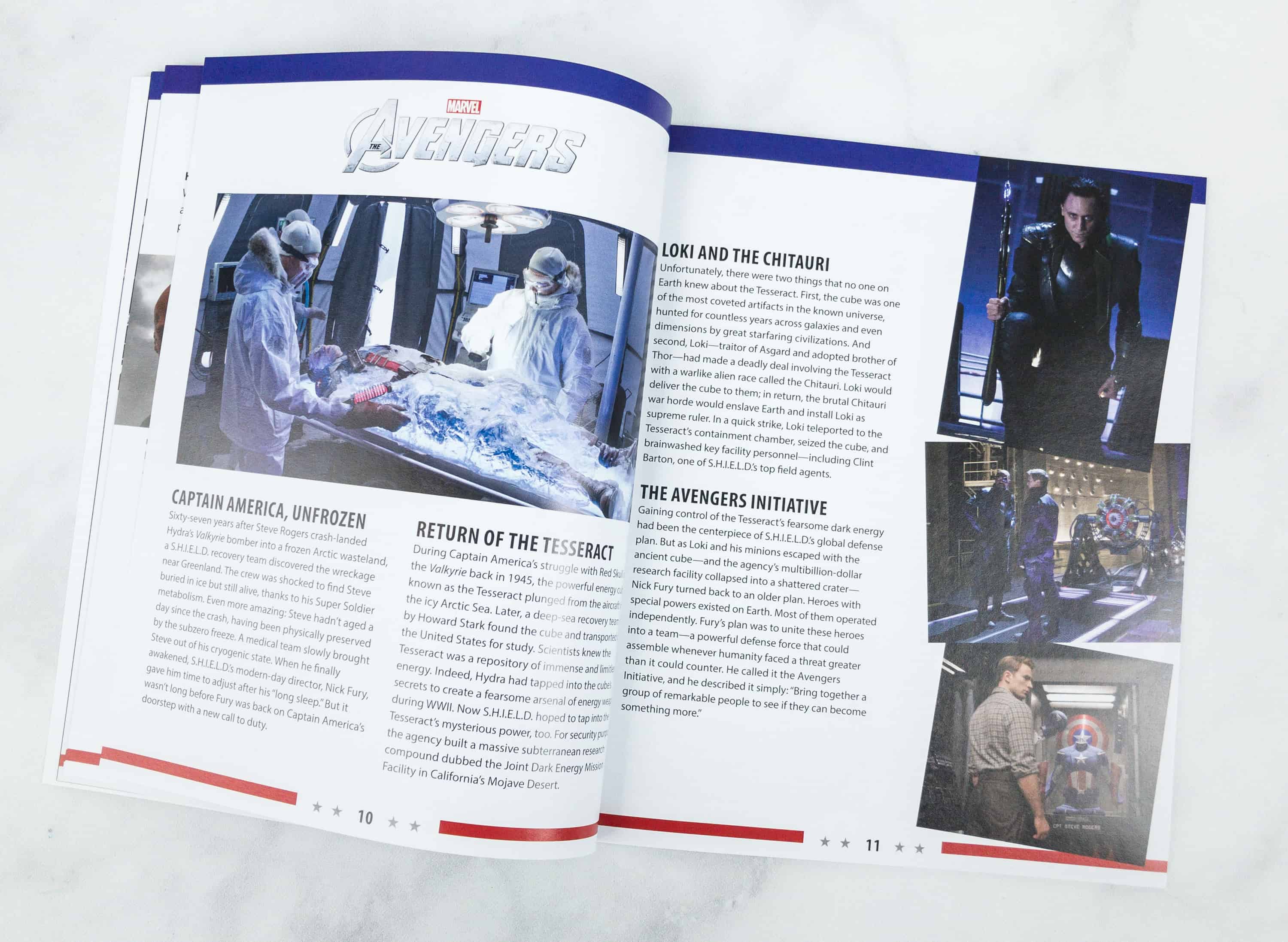 Actually, this isn't all about Cap. There's also information about the Avengers and their initiative.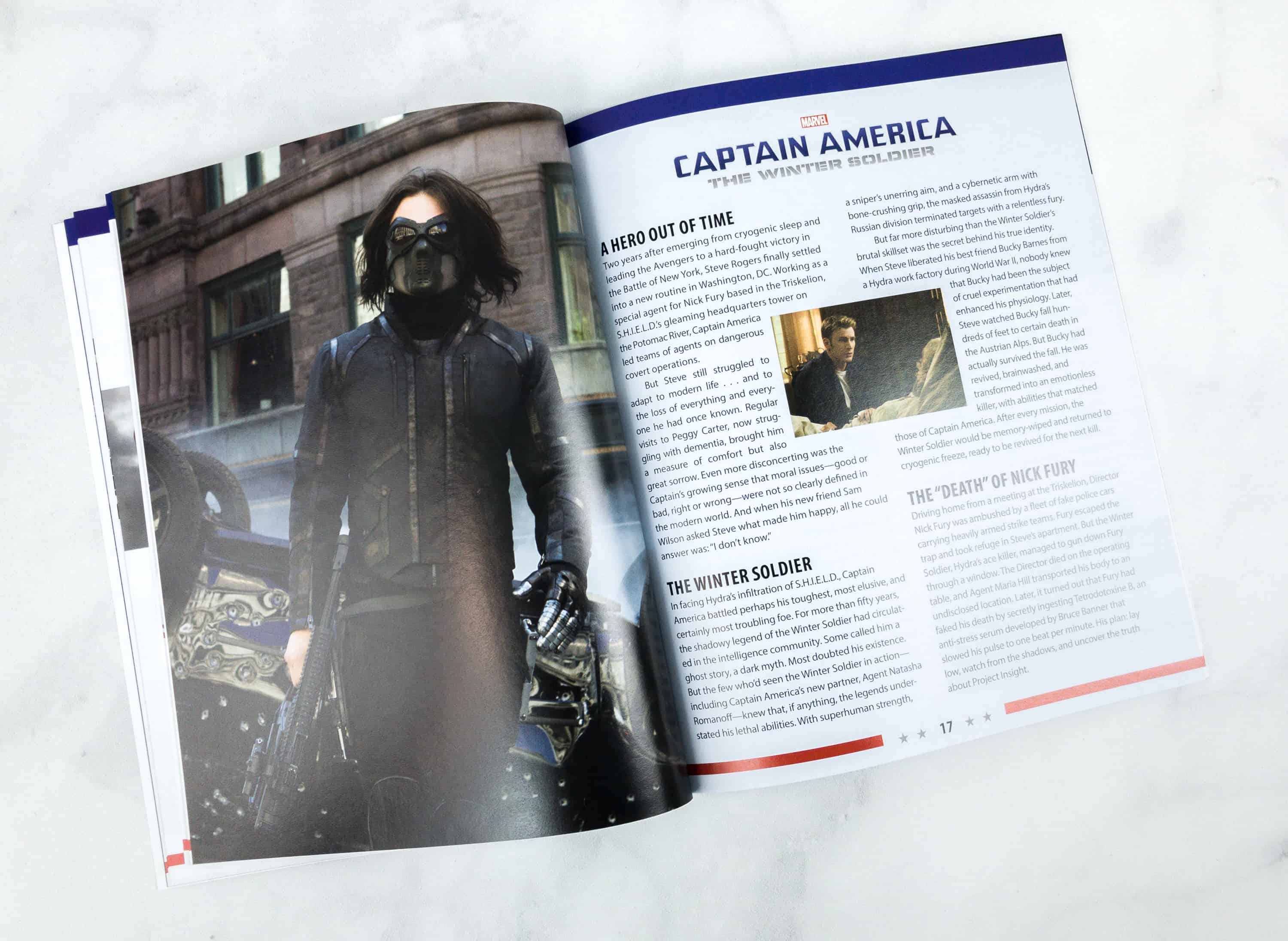 There's a full page for Winter Soldier! This book really explains the exciting scenes from the MCU!
This box really lived up to its theme "Assemble," as most items are really assemblable! I really love the coaster set! It literally assembled the characters together by stacking them, and aside from protecting surfaces, it's my new favorite coaster set (which is saying a lot). The wooden shield model is impressively detailed, from the front to its back attachments. They took a break from the comic cover pins, but getting a Black Panther battle cry pin is definitely awesome. This is a great box for Marvel fans and collectors, they feature high-quality and awesome items that will always have a good spot on your collector's cabinet, or just use them as they are functional too!
What do you think of this month's Marvel goodies?