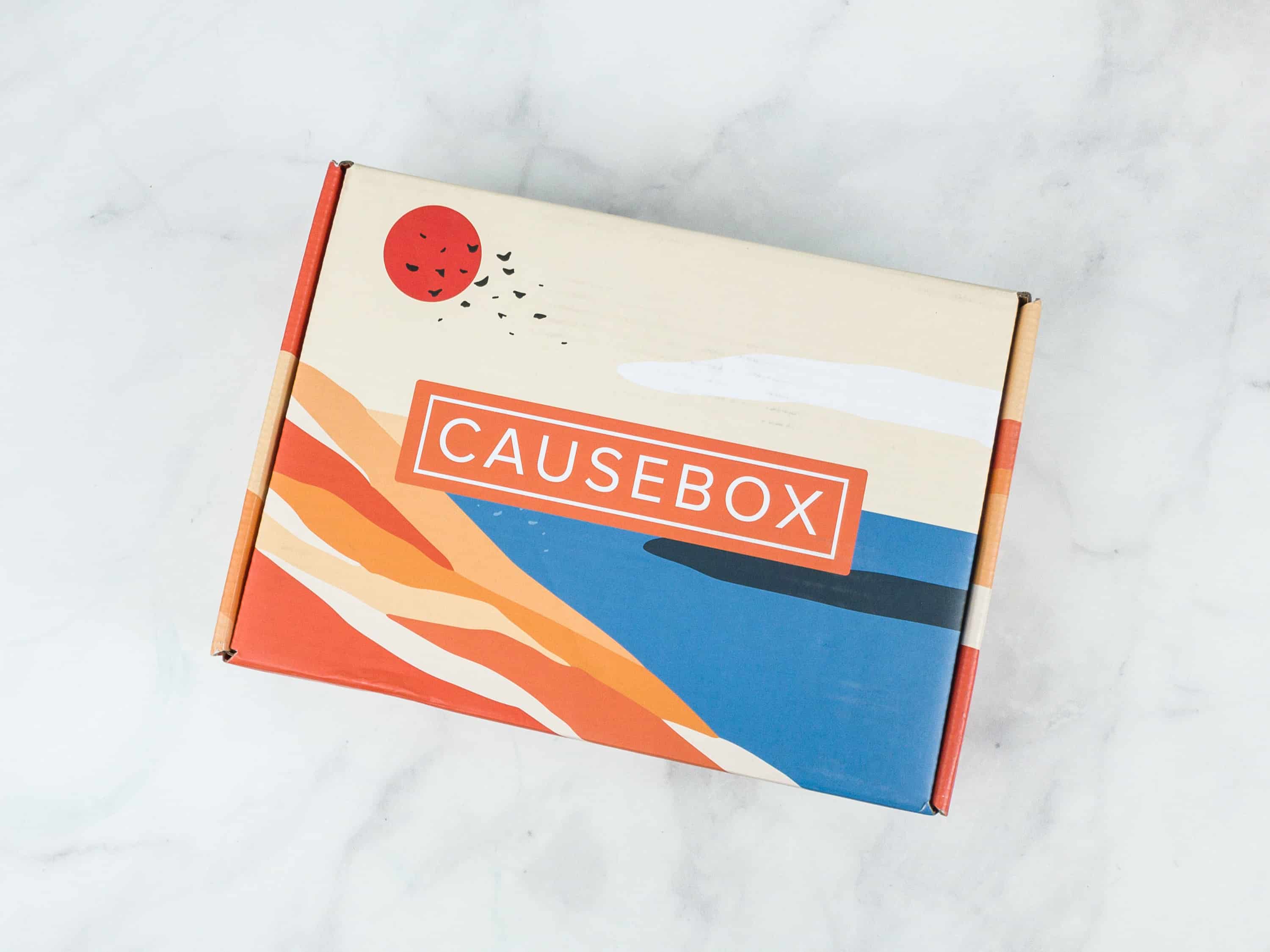 CAUSEBOX is a quarterly subscription box curated with socially conscious products for women. In each box, you'll receive 5-8 seasonal lifestyle products that are focused on ethical and sustainable production, donate a percentage of profits to charity, or aim to inspire and empower others.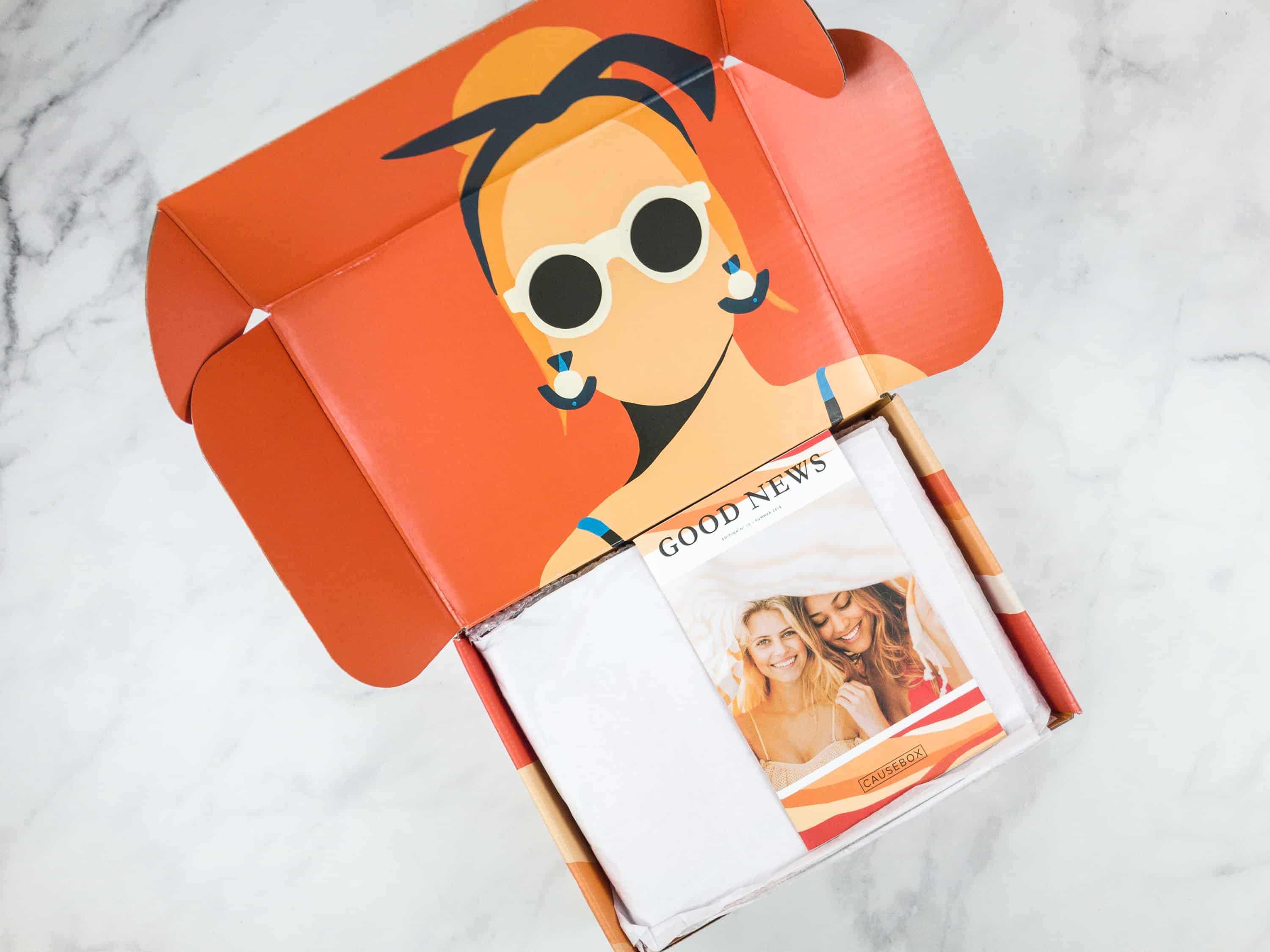 DEAL: Save $10 on your first box with coupon code WELCOME10!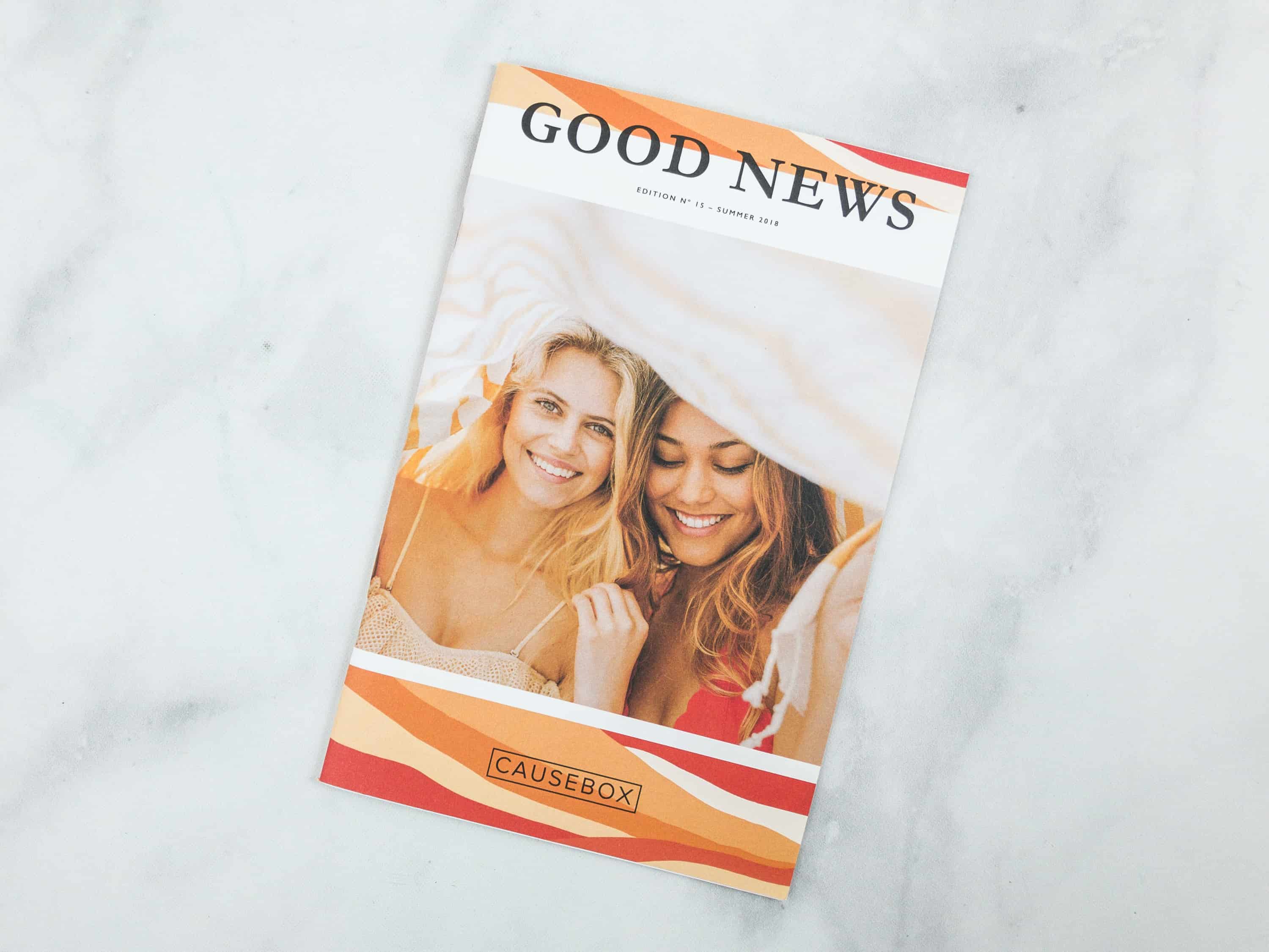 There's a mini magazine included in this box with all the item info.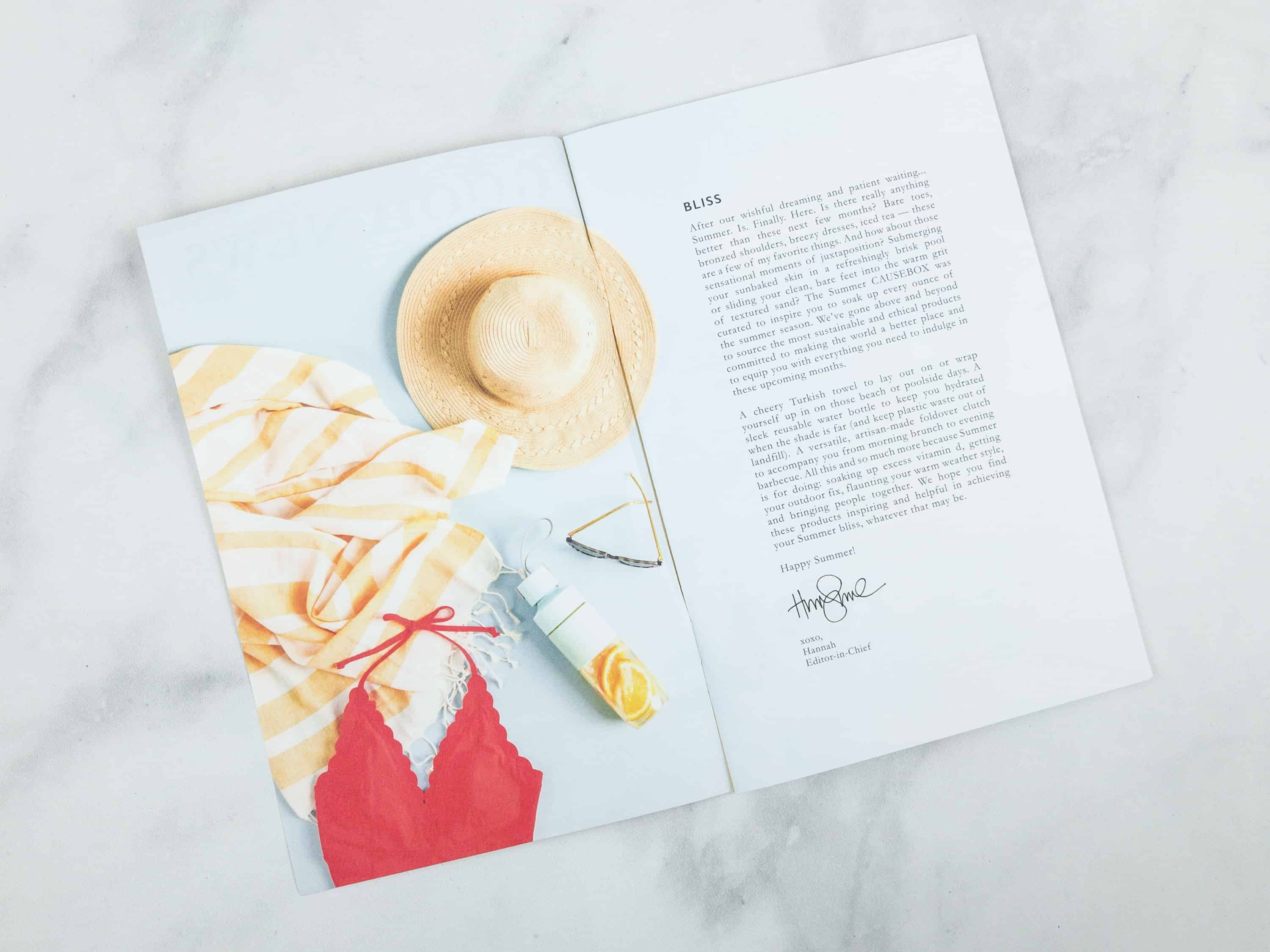 A message from the curators!
This page shows you a list of all the items in the box and their corresponding page.
There are full-color and high-quality photos…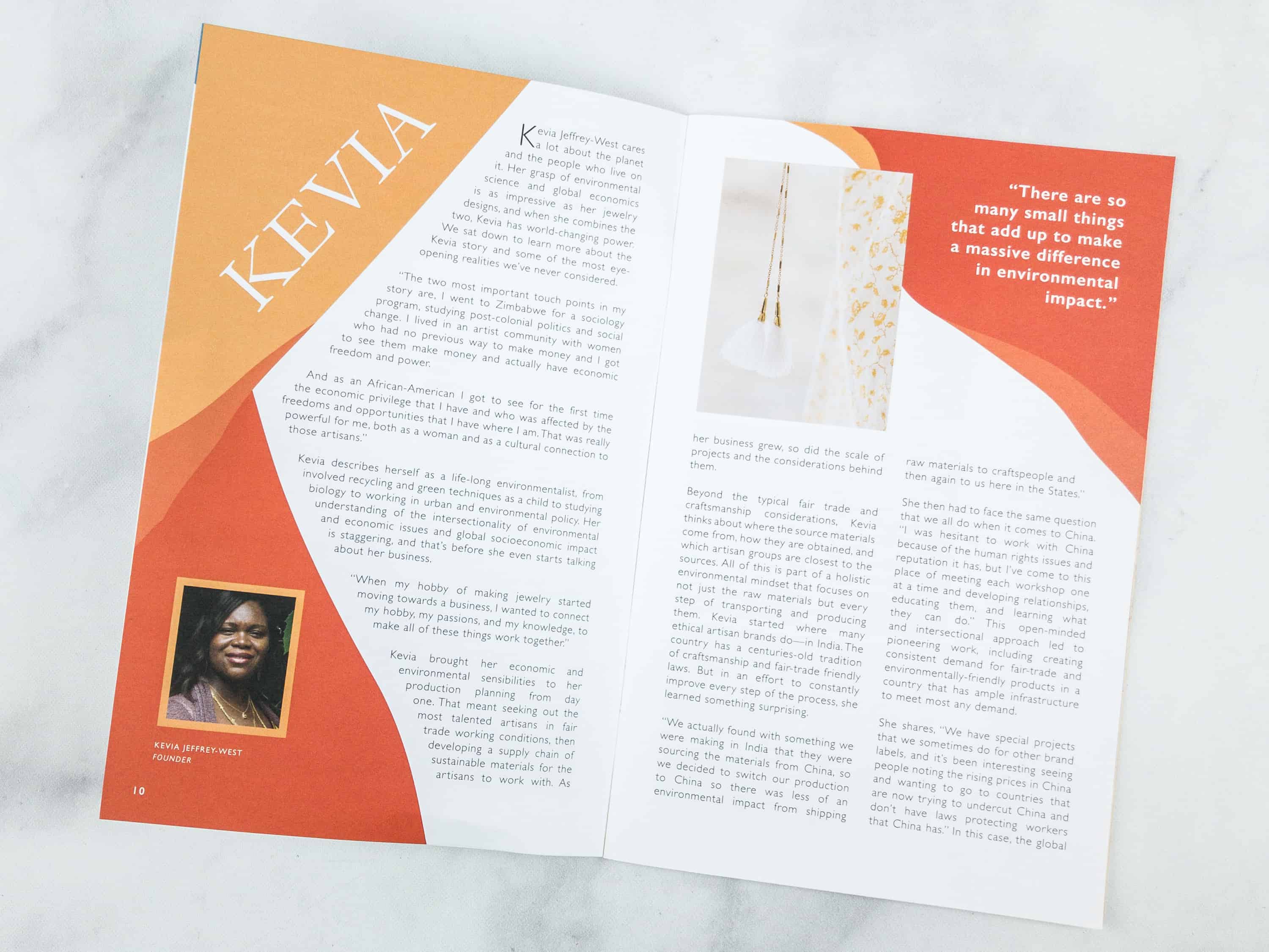 …and the layout makes the text pretty easy to read.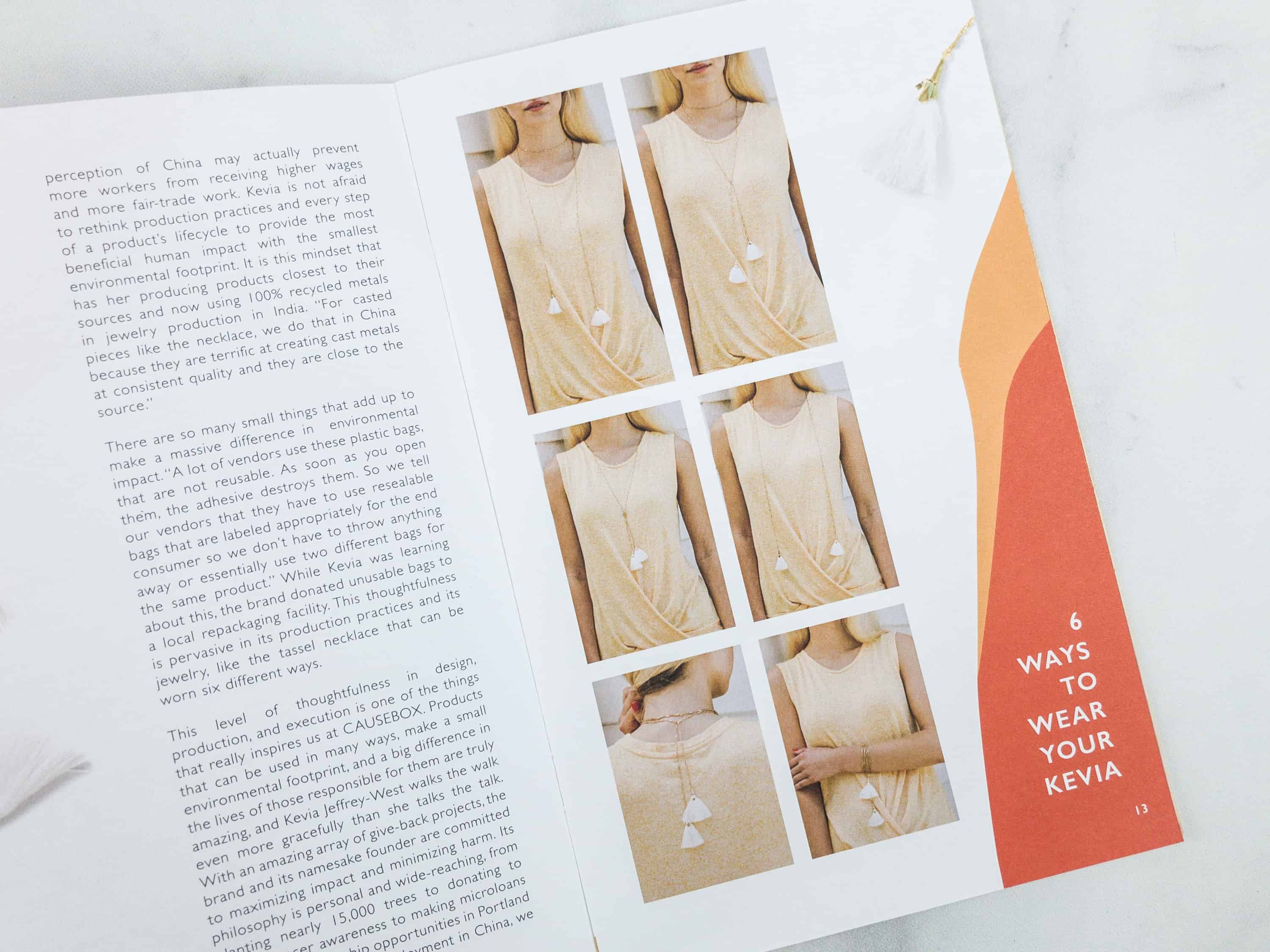 The makers of the products are also featured…
…which will make you appreciate the stories and causes behind each item.
There are a lot of tips, and life hacks you can use in the magazine so make sure to read every page.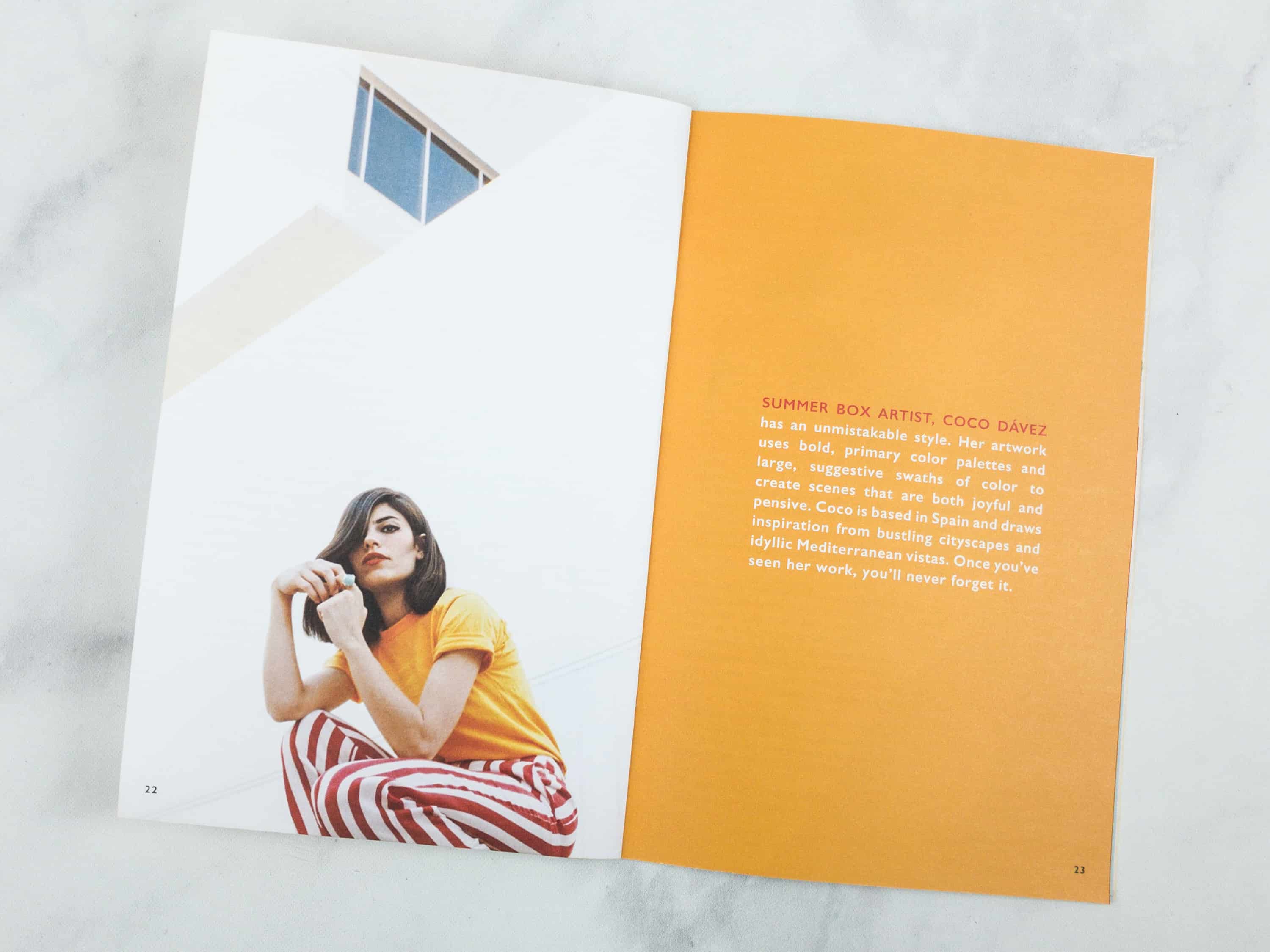 The modern and chic layouts made this look like a fashion magazine.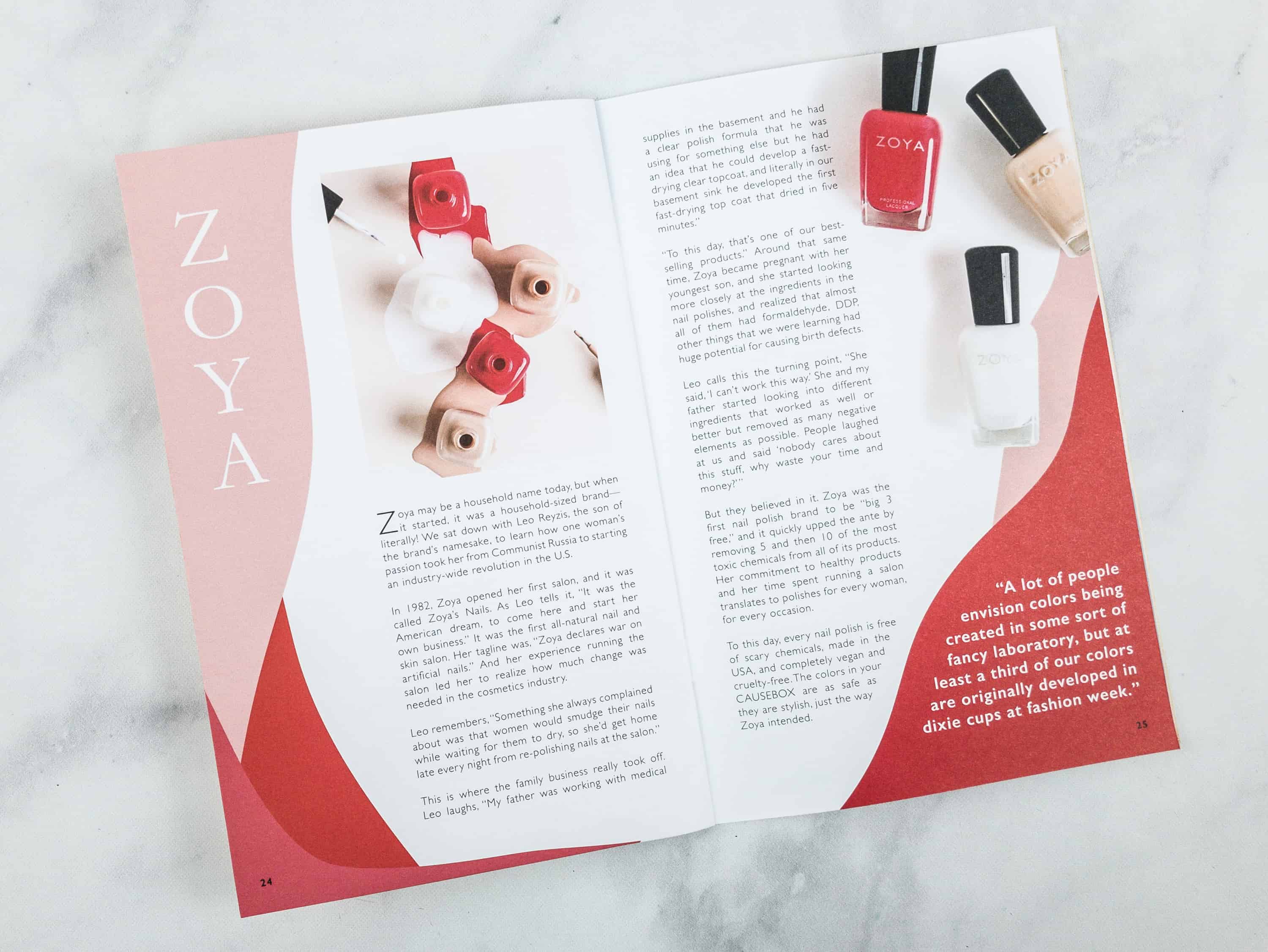 There are also series of interviews…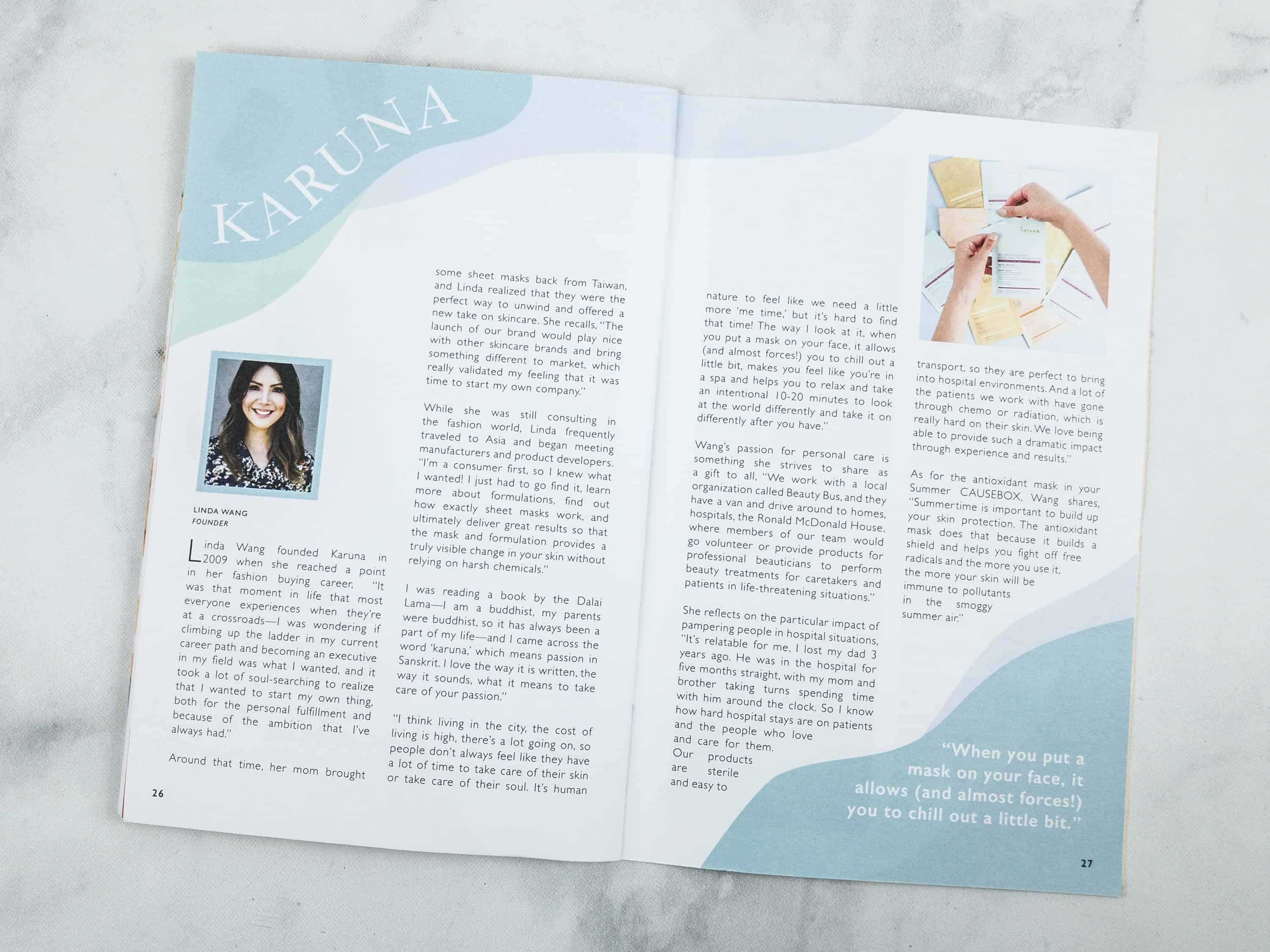 …which make the featured products more exciting to use.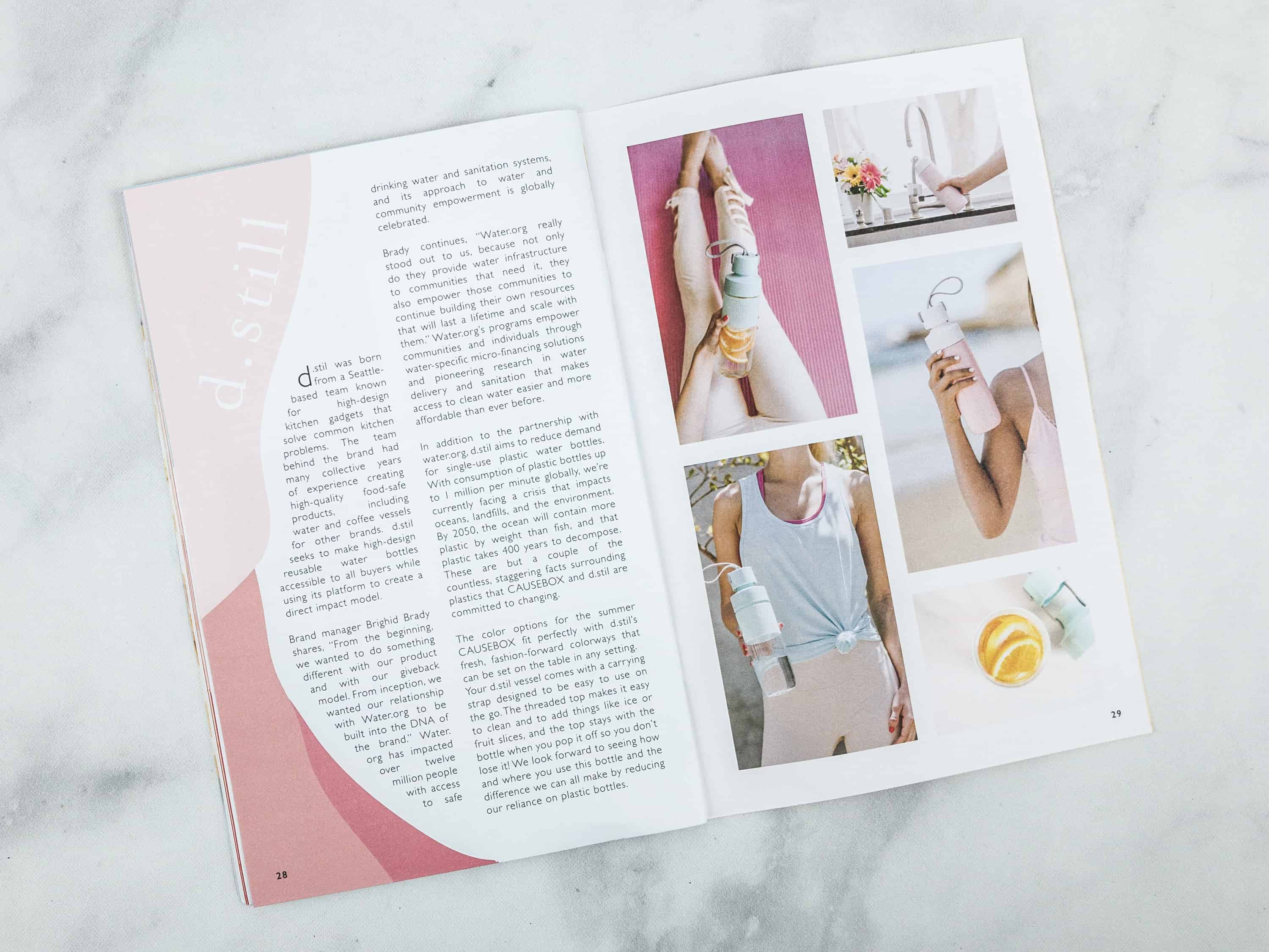 This magazine is making sure we know what the whole subscription stands for and that we are a part of something special and productive.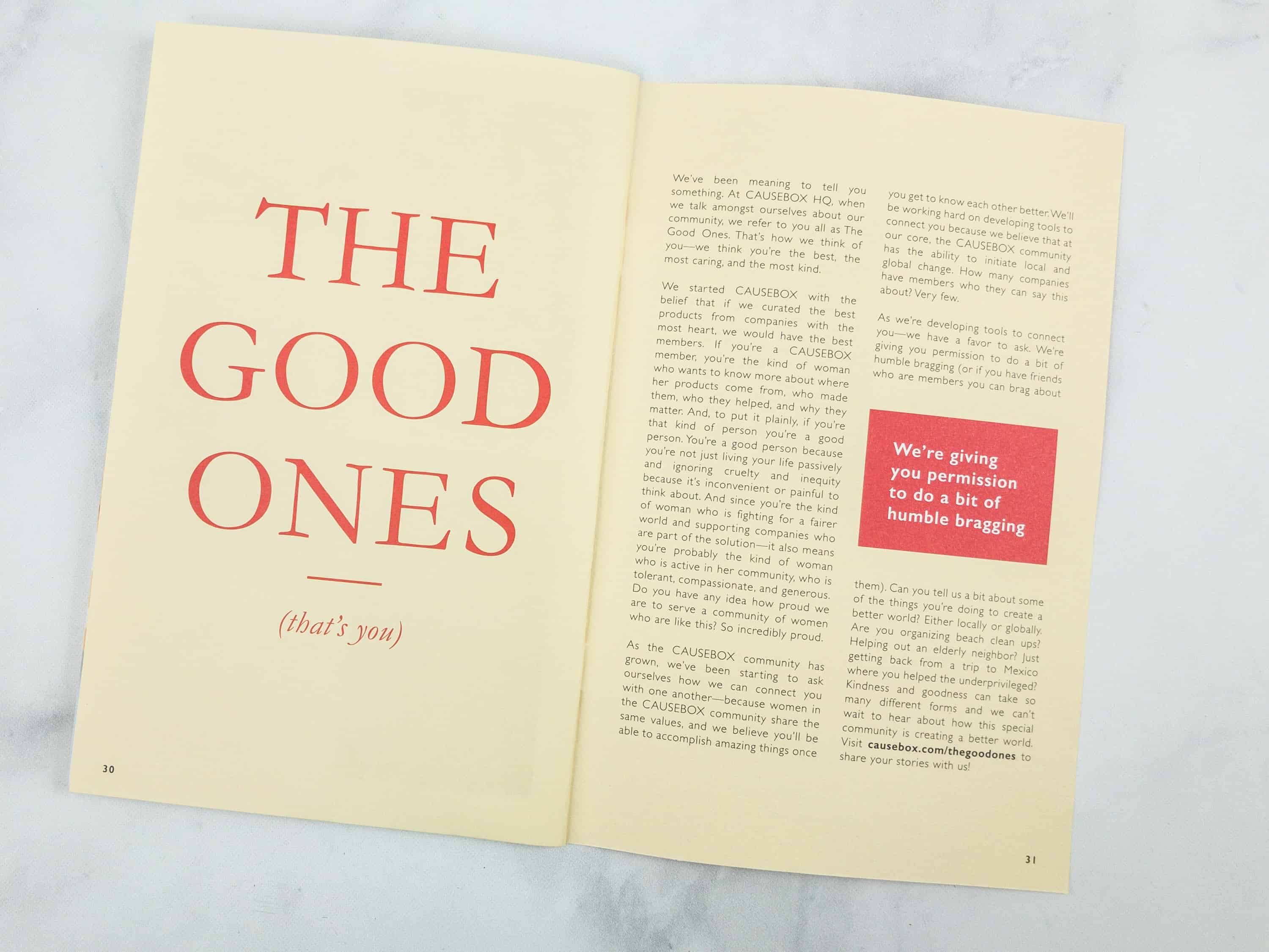 They also encourage subscribers to share their stories of goodness!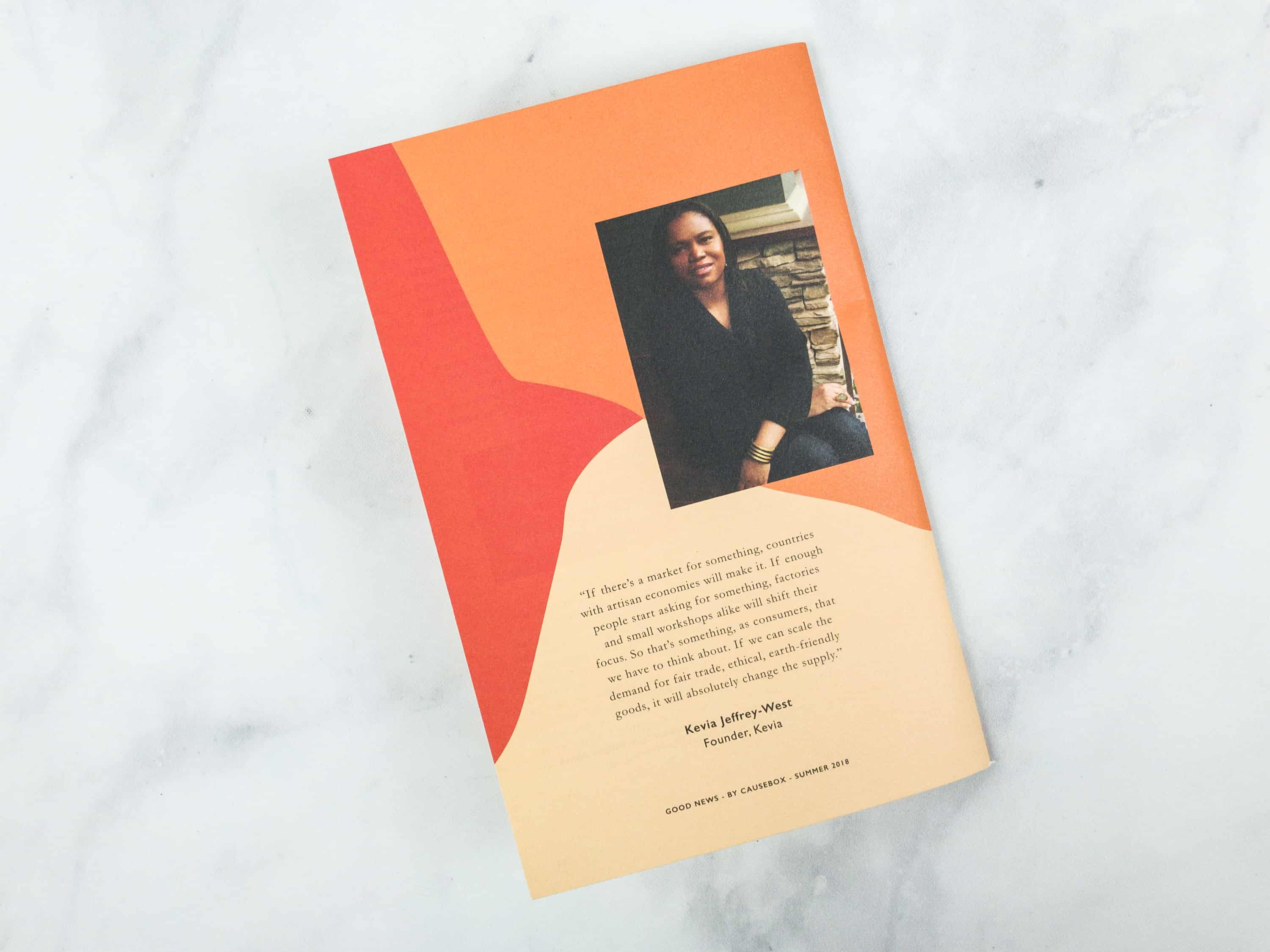 If there's a market for something, countries with artisan economies will make it. If enough people start asking for something, factories and small workshops alike will shift their focus. So that's something, as consumers, that we have to think about. If we can scale the demand for fair trade, ethical, earth-friendly goods, it will absolutely change the supply." – Kevia Jeffrey-West, Founder of Kevia
The box upon opening! Some are in plastic, some are in bubble wrap but everything is colorful and neatly packed!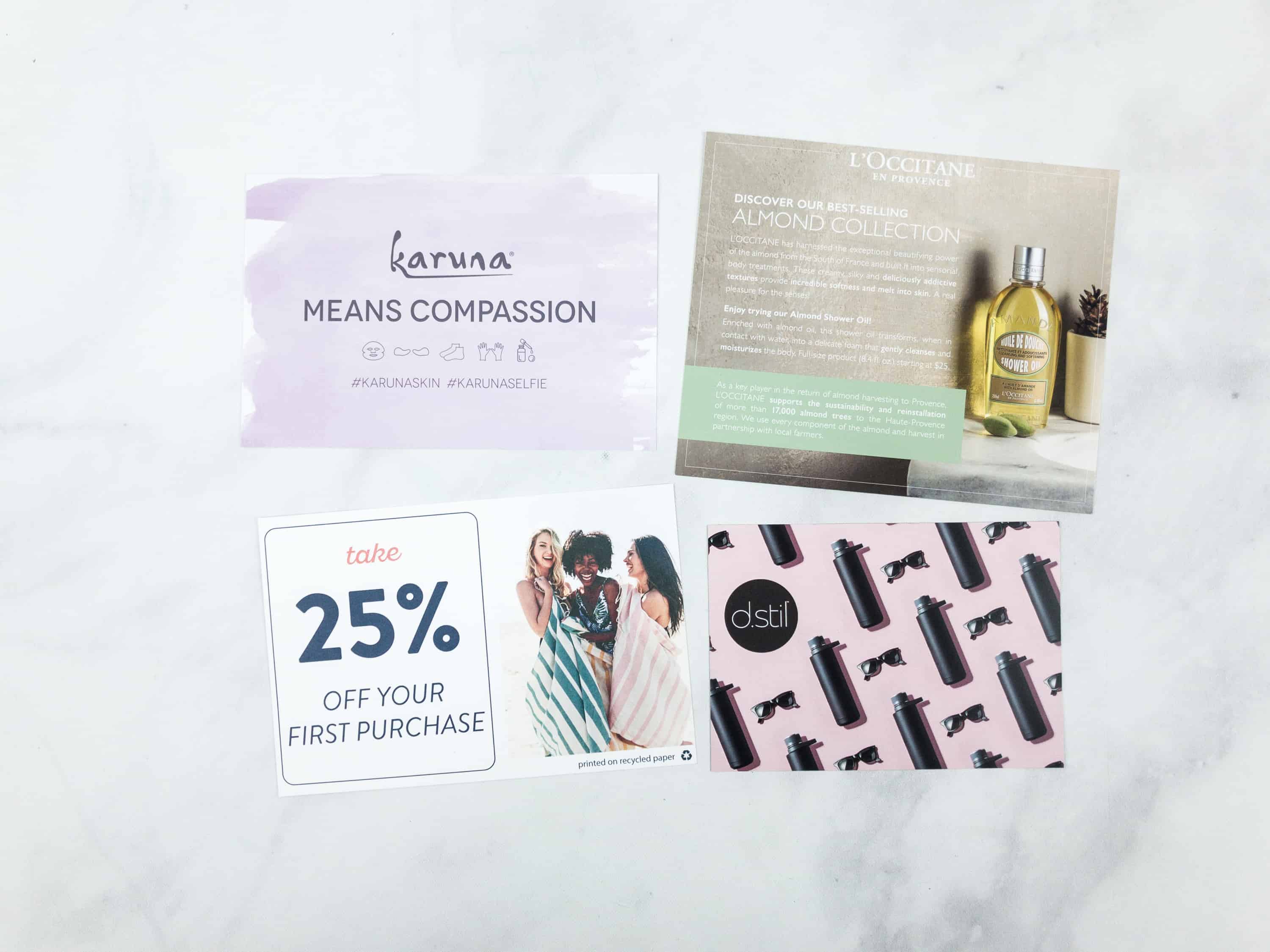 Also included are info cards and discount cards from brands.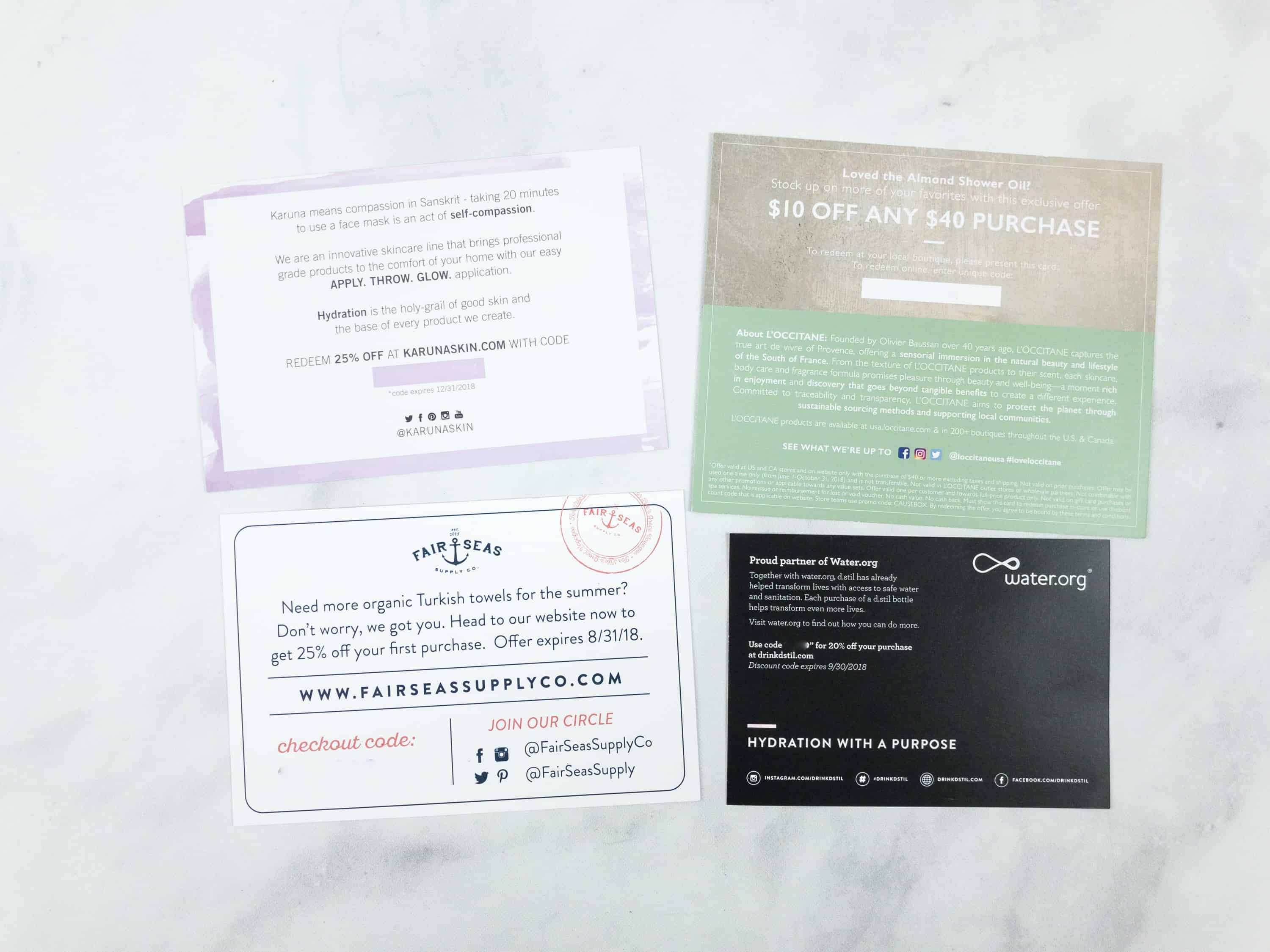 We got four of them!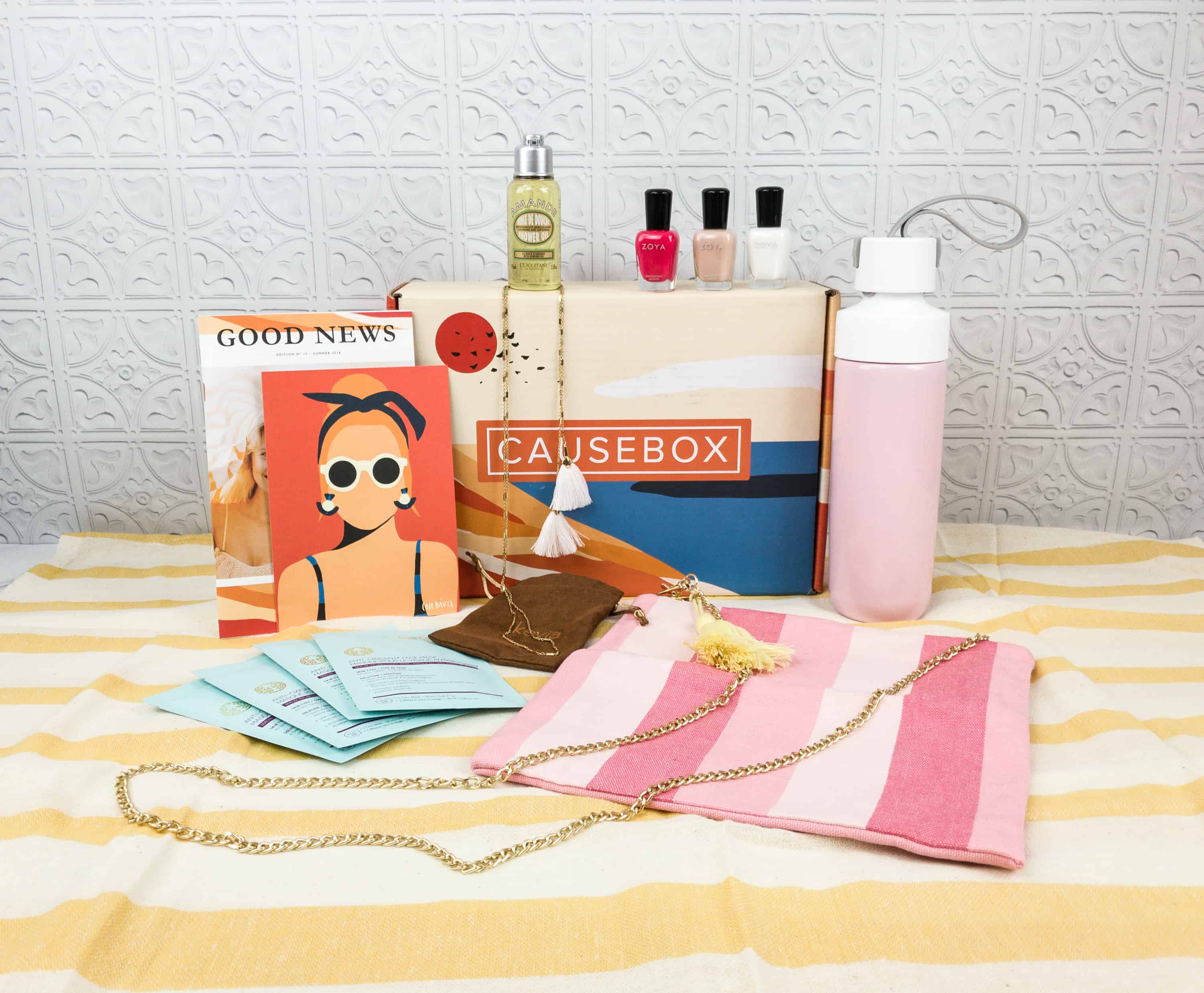 Everything in the Summer 2018 box!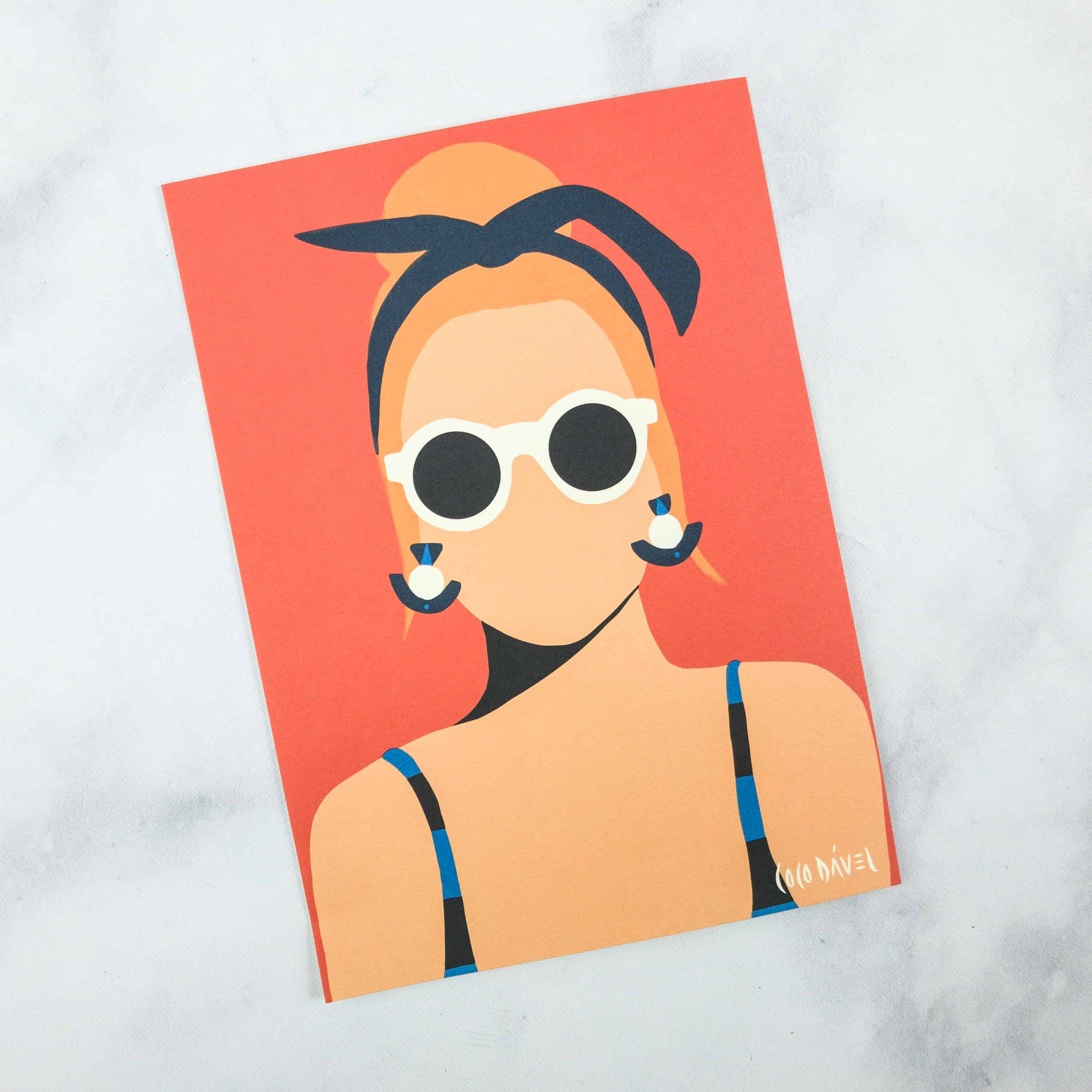 Art Print from Coco Dávez – I think Coco Dávez's art is a perfect fit for this box. She always makes fashionable art with vibrant colors that are just perfect for summer and will surely brighten up your day.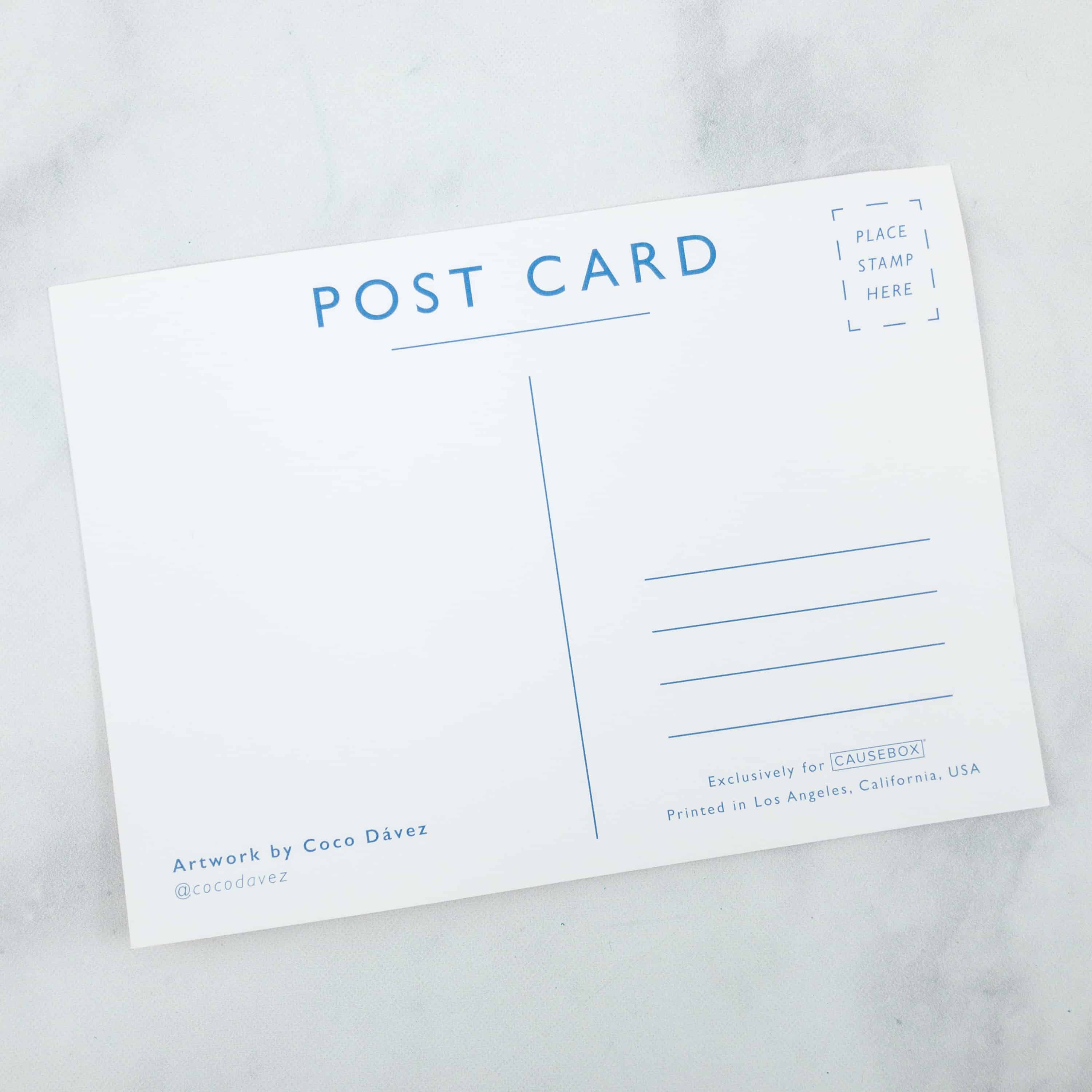 Ths postcard is specially made for CauseBox. The only thing I don't like about it is that they tried to assign a $10 value to a postcard. No matter how great, it's still a postcard.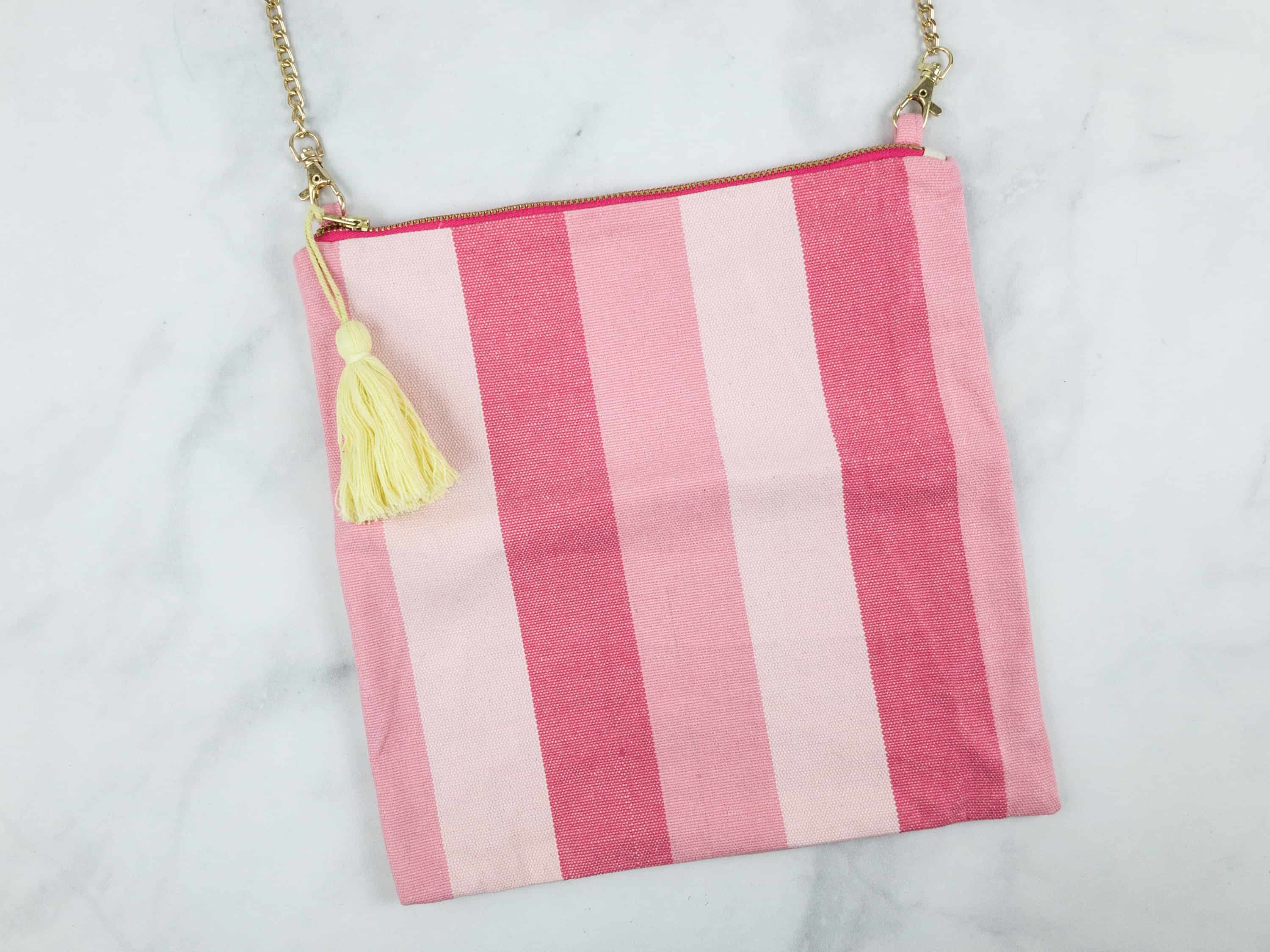 Tribe Alive Reversible Fold-Over Clutch – I appreciate all the unique details like the tassel, gold chain to make the sling, and the raw vibe of the clutch itself. The company who made this offers sustainable fashion and a worldwide artistic collaboration that makes their style unique. They came out of their shell and explored ideas from all over the world and delivers responsible businesses for women artisans to empower and raise themselves out of poverty.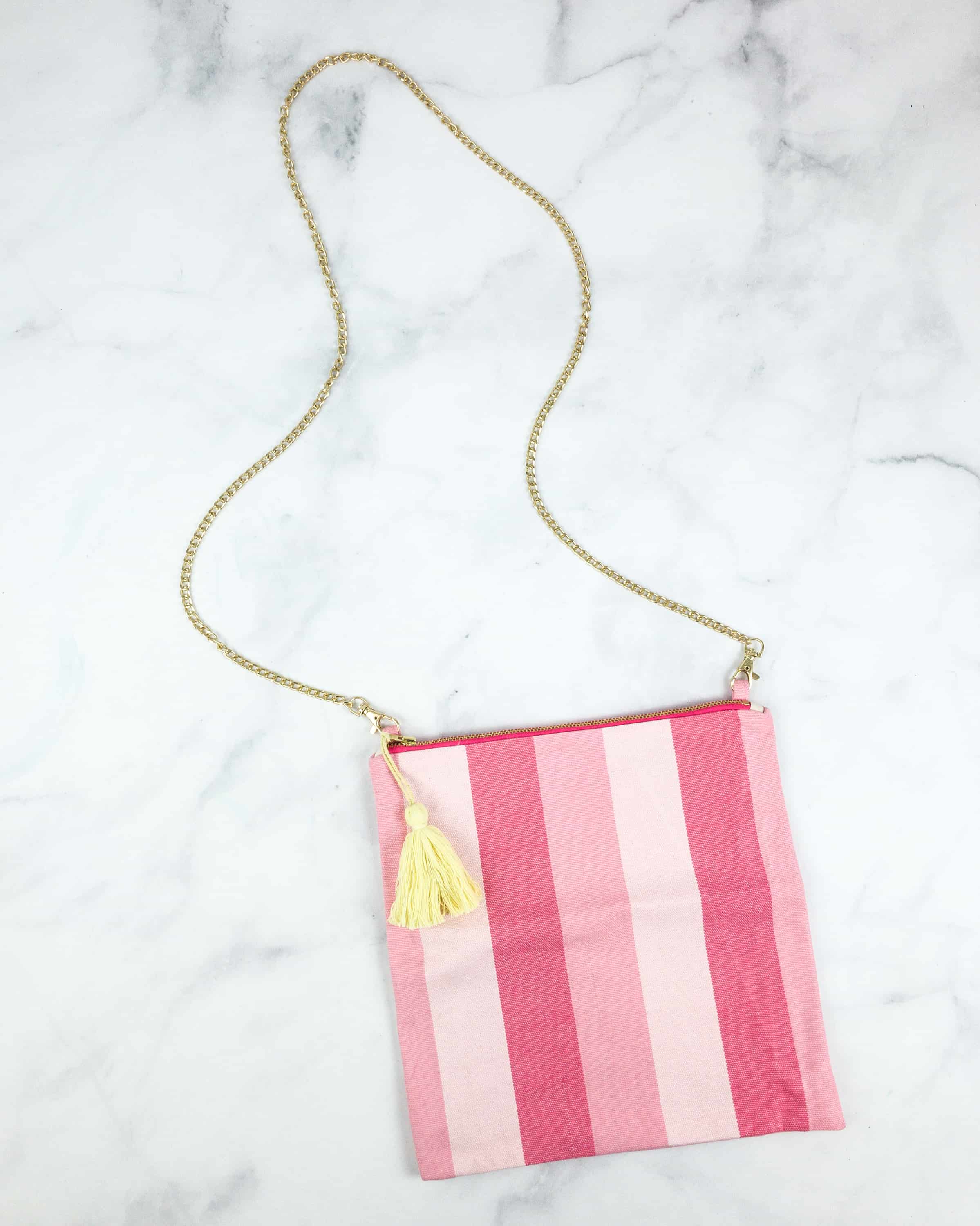 The handmade bag is a combination of classic and modern take of art and fashion. Its feminine style can be paired with a casual shirt and jeans, or swimwear for a stroll on the beach and summer dresses.
Karuna Anti-Oxidant Sheet Masks ($28) This small box contains four single-use deep conditioning masks that help nourish, repair, and protect skin. These have a cooling effect and they're pretty lightweight too.
This powerful yet gentle face mask is made of natural wood-pulp fiber. It allows pores to fully absorb the nutrients and hydrating ingredients. The formula is oil-free and contains a powerful blend of renewing hyaluronic acid and peptides, hydrating aloe vera and chamomile, and detoxifying Chinese licorice and Vitamin B.
The packaging includes the instructions on how to use the Karuna face mask.
You can add this to your daily ritual in order to achieve full benefits for a healthy-looking skin. After peeling the mask off to discard, you can massage the remaining serum into neck and hands. No need to rinse, just let the serum sink into your skin.
Kevia Tassel Necklace – The necklace is packaged in a chic drawstring bag.
The card not only presents the necklace untangled, it also contains a discount code you can use on their website.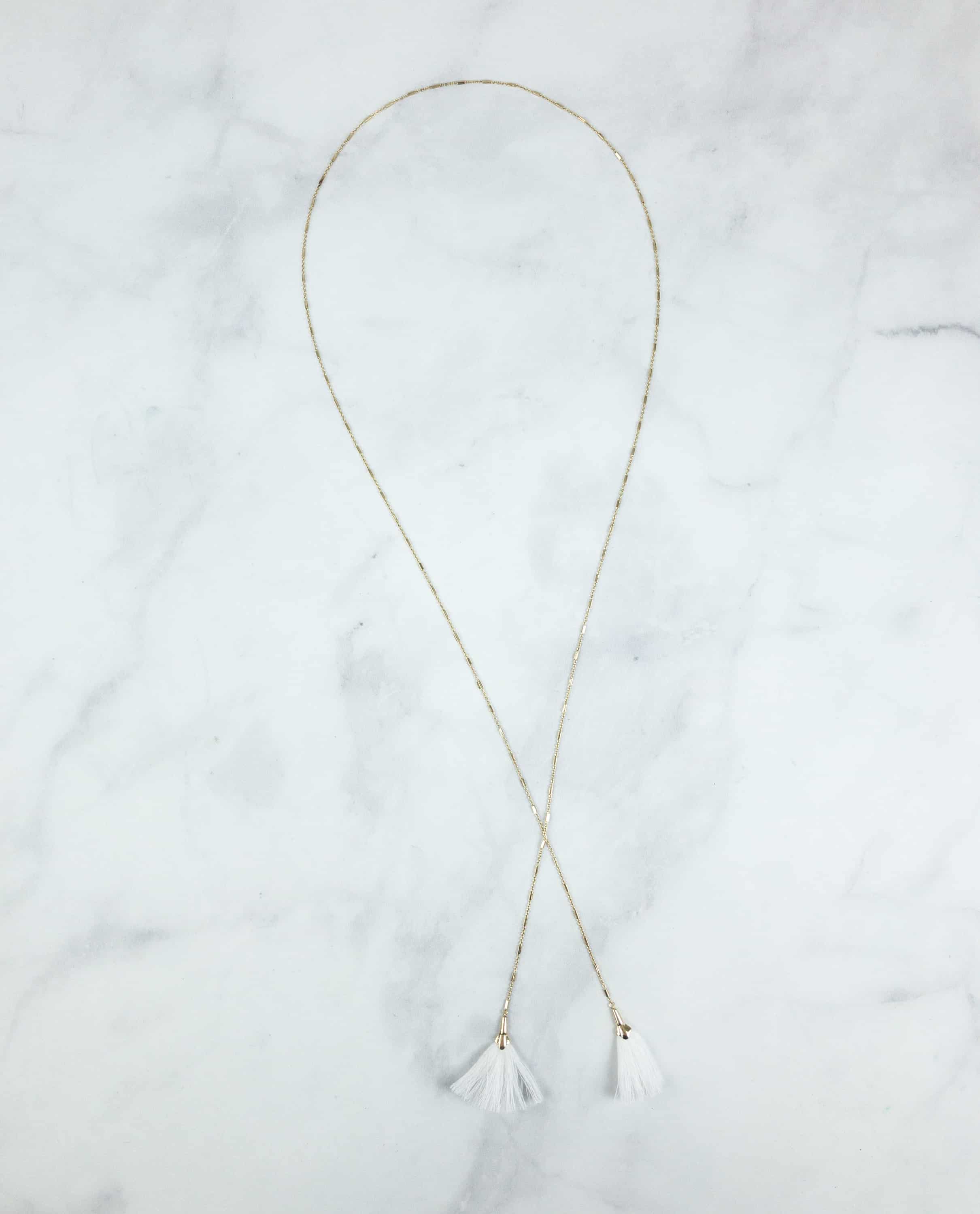 The necklace can be worn in a lot of ways, you just have to be creative. Its design gives you the freedom to style it depending on any mood you have or any way you like.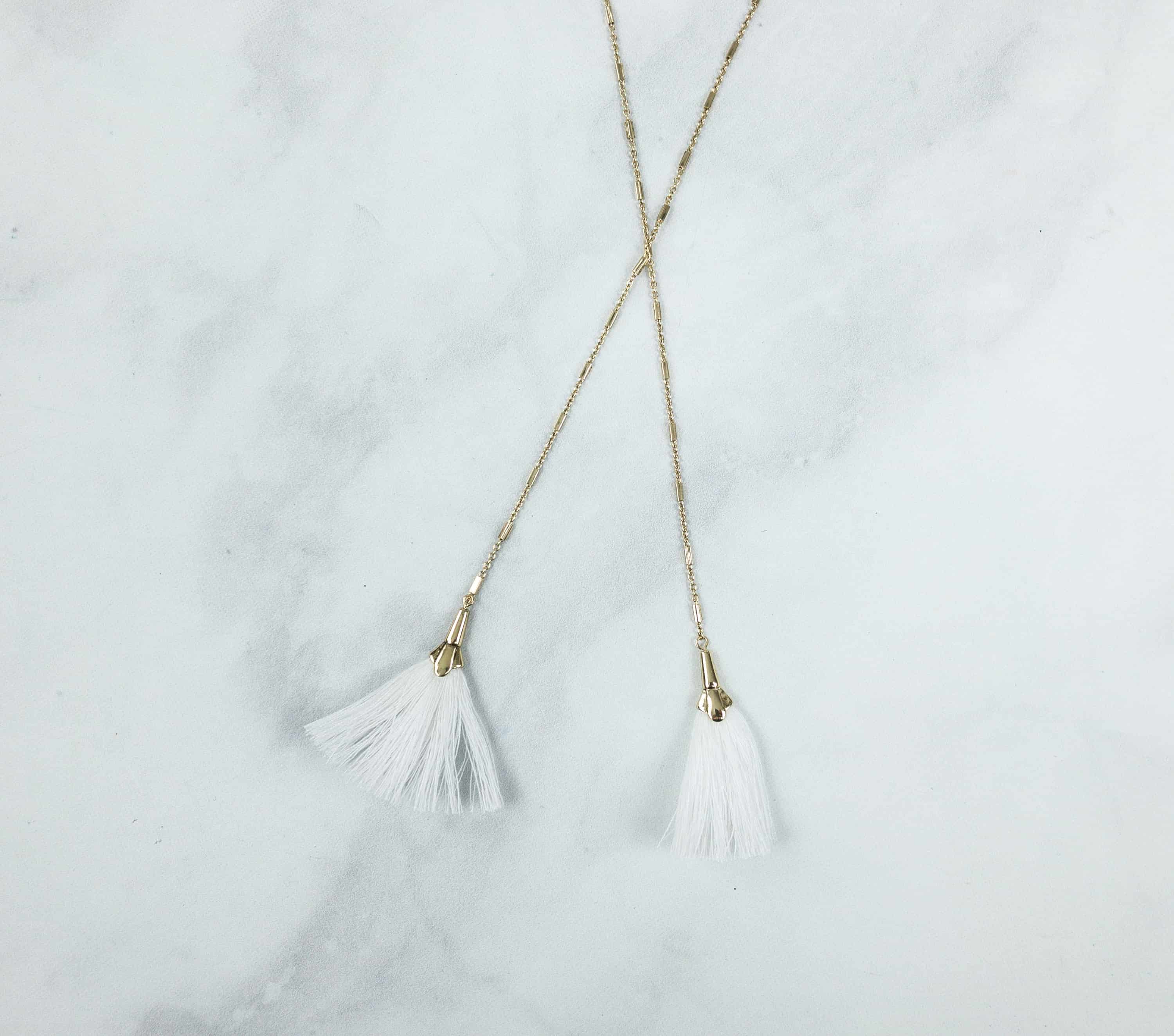 The ends of the necklace feature white tassels. They're giving me a boho vibe. I'm glad they're in white, so they're easy to pair with other accessories.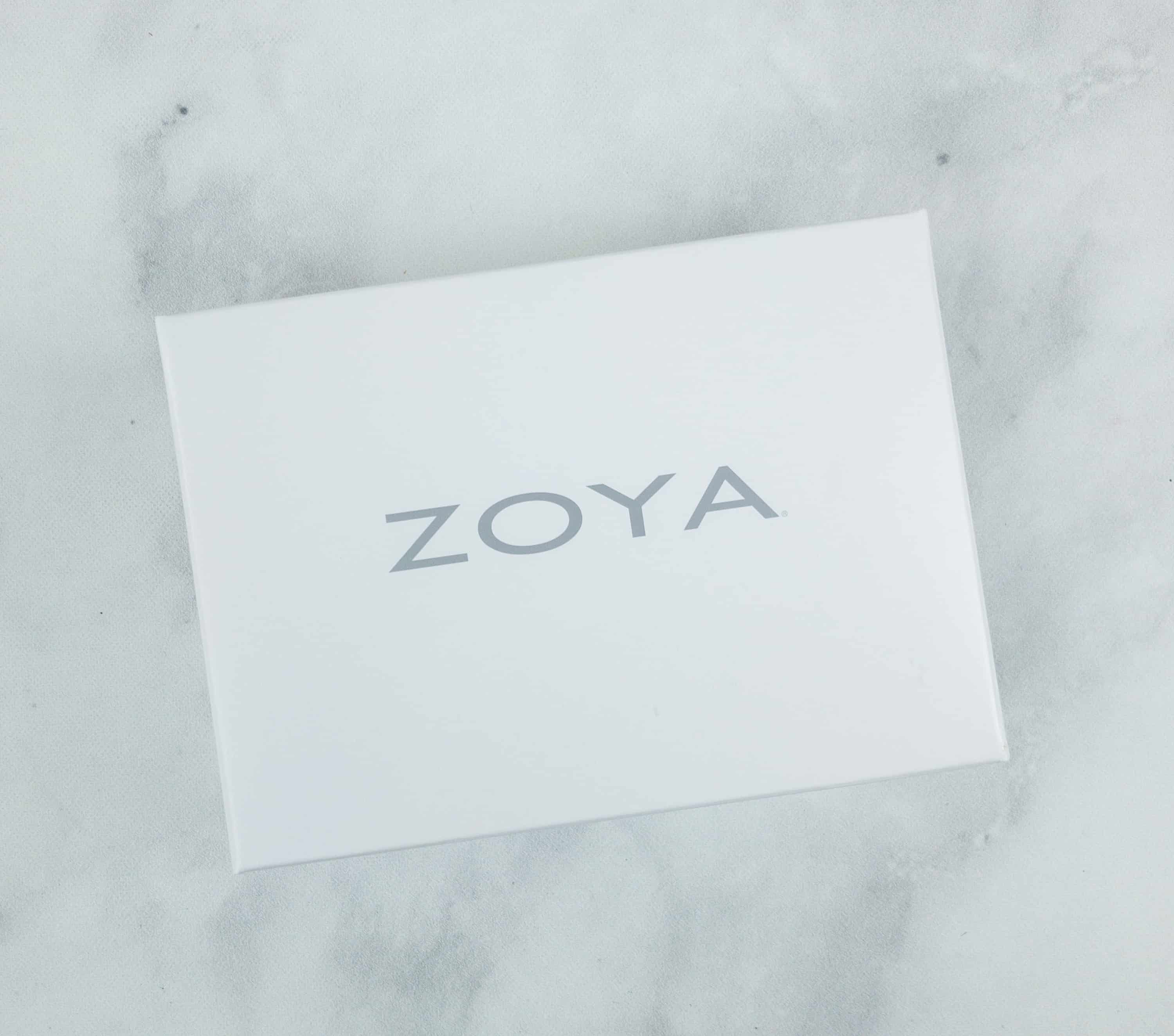 Zoya Nail Polish Set. The nail polish set arrived secured in a small box. The company started when Zoya, the founder, was pregnant and discovered that all the nail polish from her salon are toxic. She turned to her chemist husband for help and now they are selling nail polish with breathable and healthy formula.
Zoya nail polish is free from formaldehyde, formaldehyde resin, toluene, dibutyl phthalate, or camphor.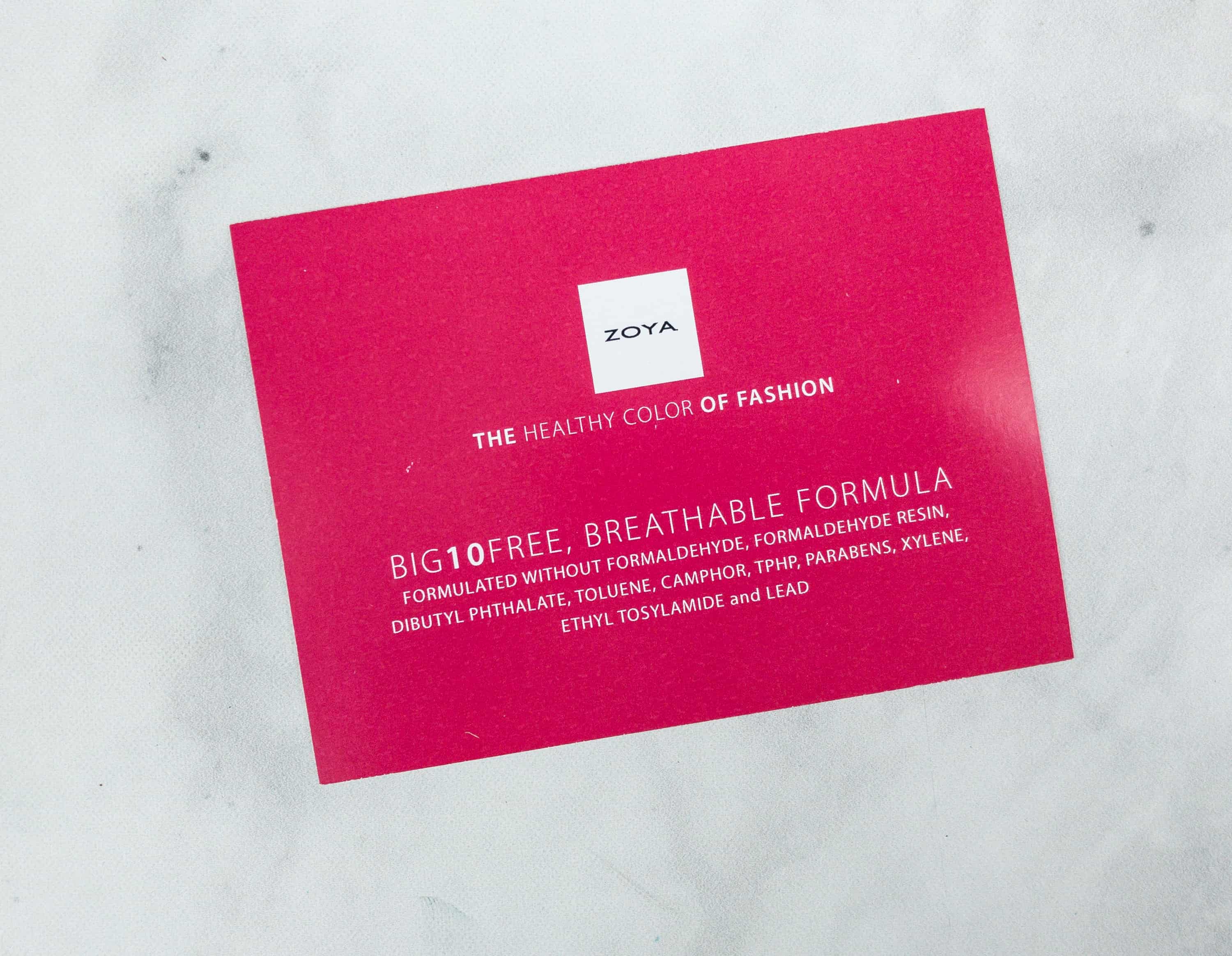 The brand has its own info card…
…with a 50% discount good until the end of July!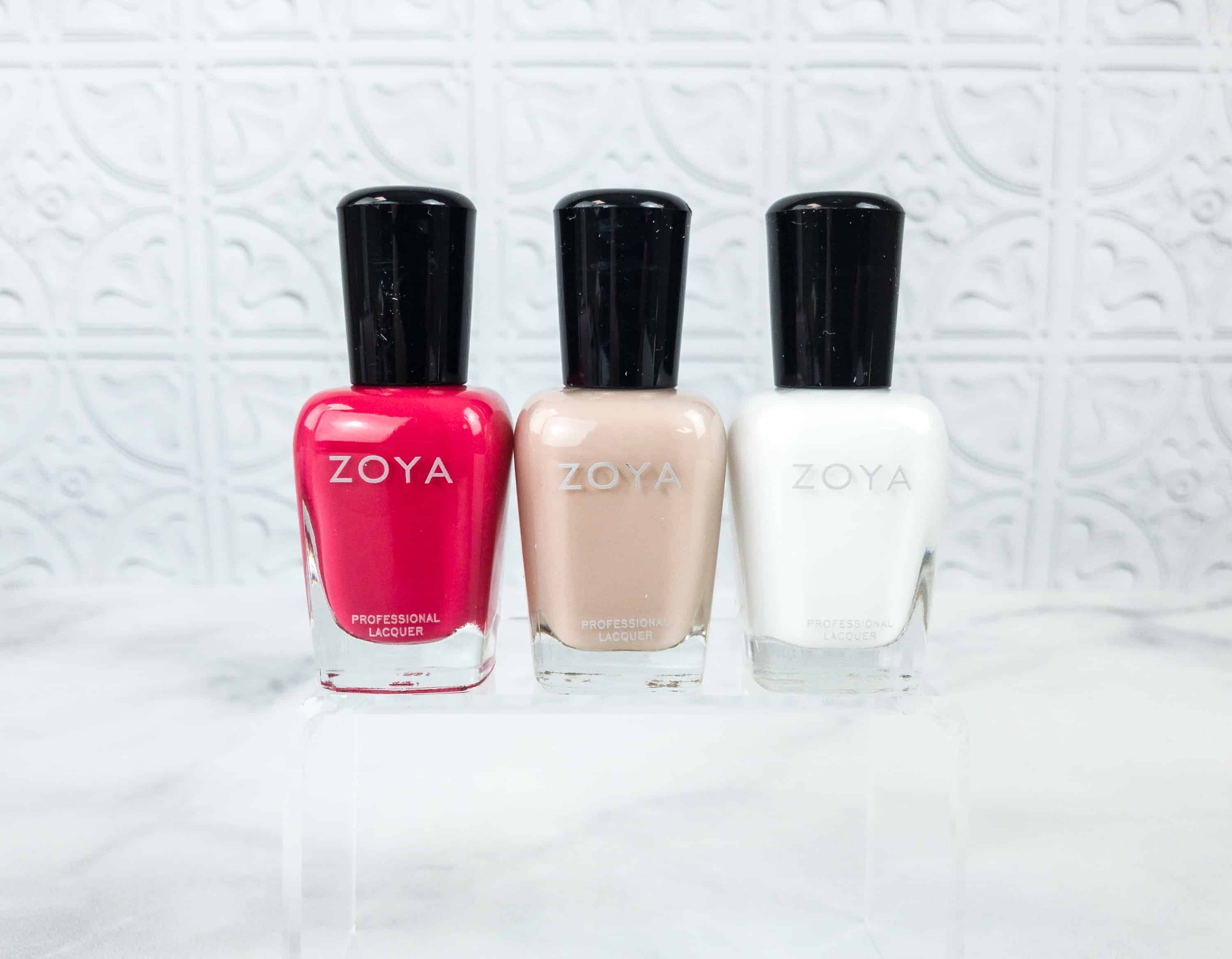 I received three polishes: Sonja, Jack, and Purity.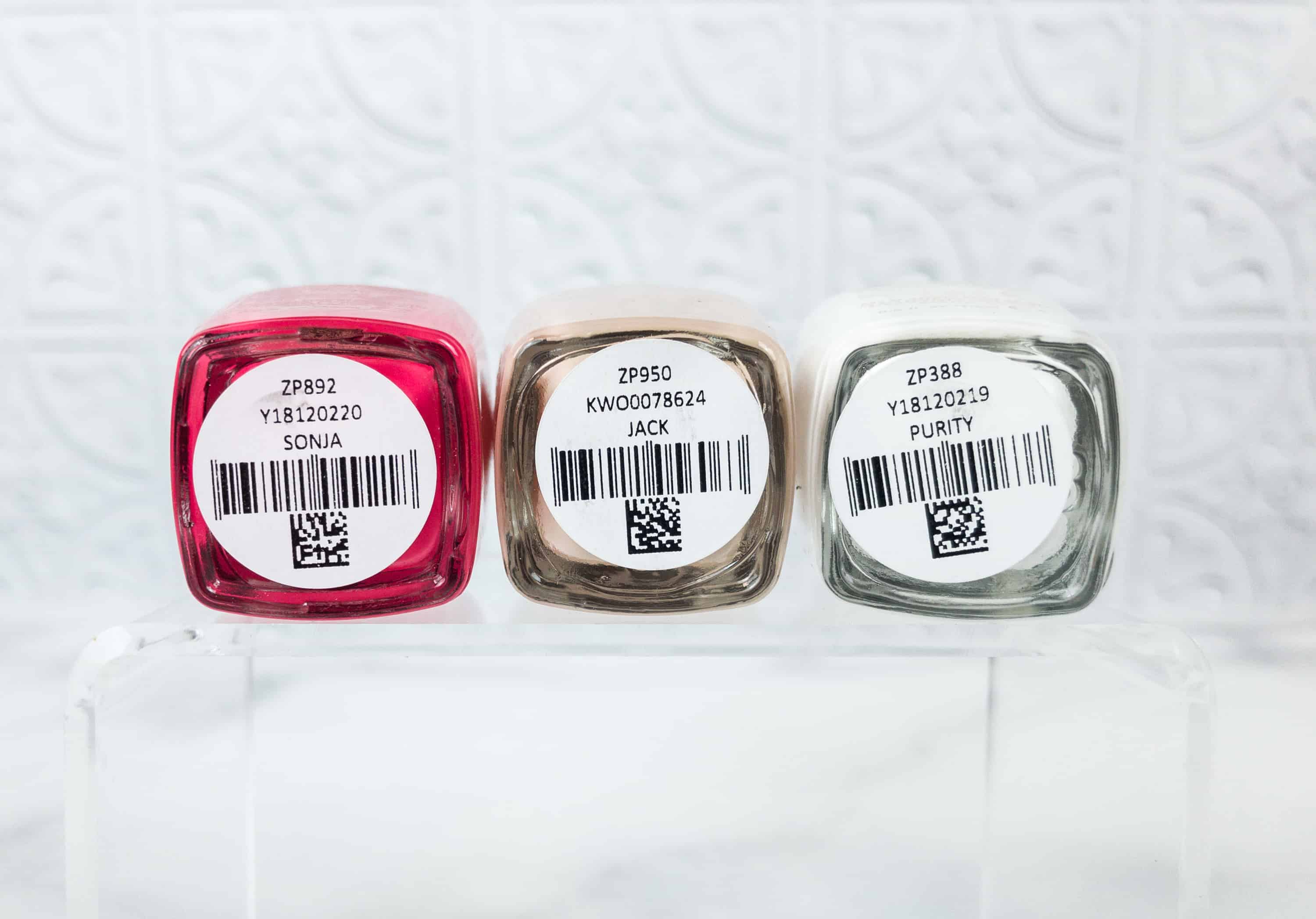 Everything looks great!
These nail polishes are award-winning and have a vegan-friendly formula.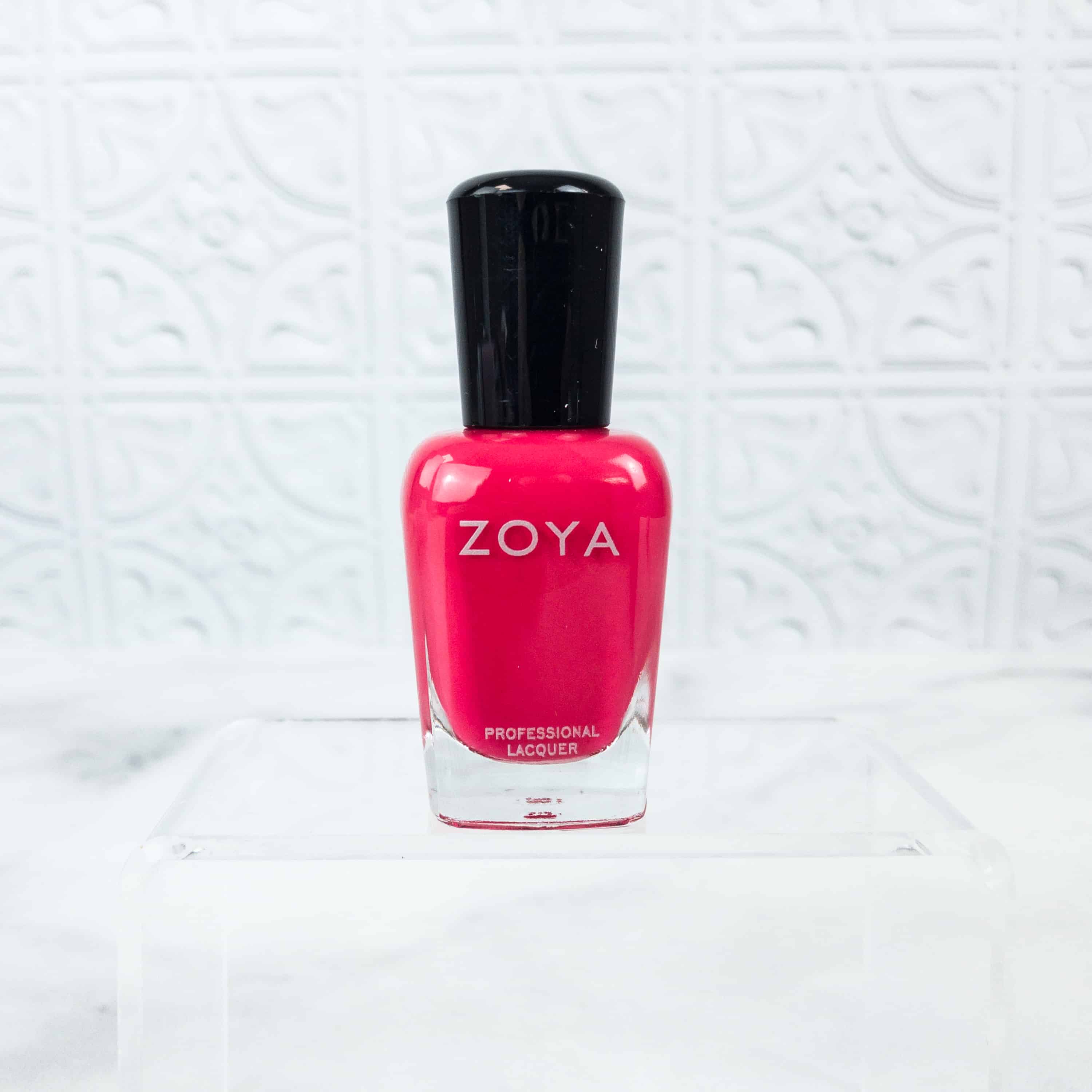 Sonja ($10) It is a bright red shade with a cream finish. If you want a bold look this summer, this is the perfect color for your nails.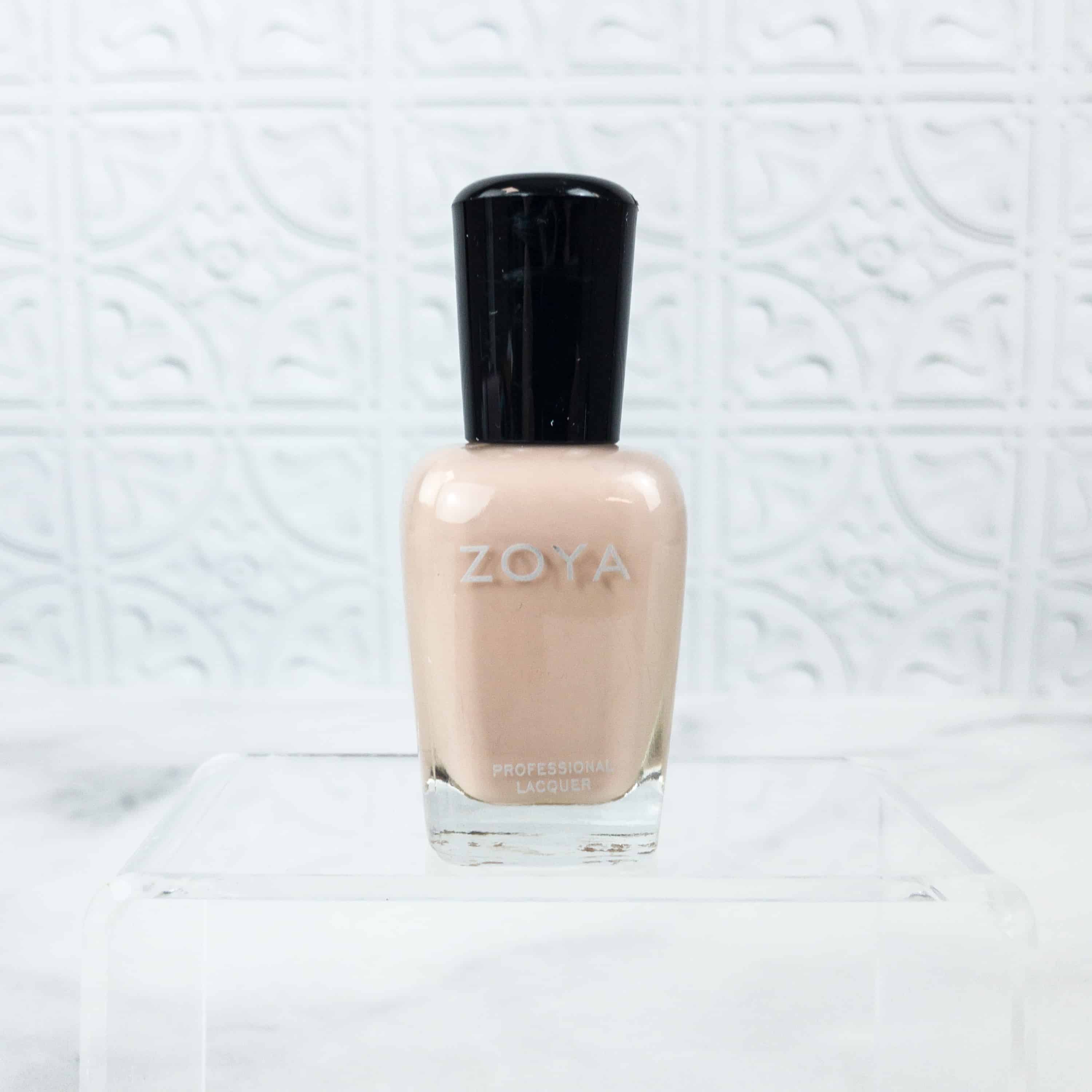 Jack ($10) You can never go wrong with nude nails. This one is a warm nude shade with a cream finish, perfect for everyday wear.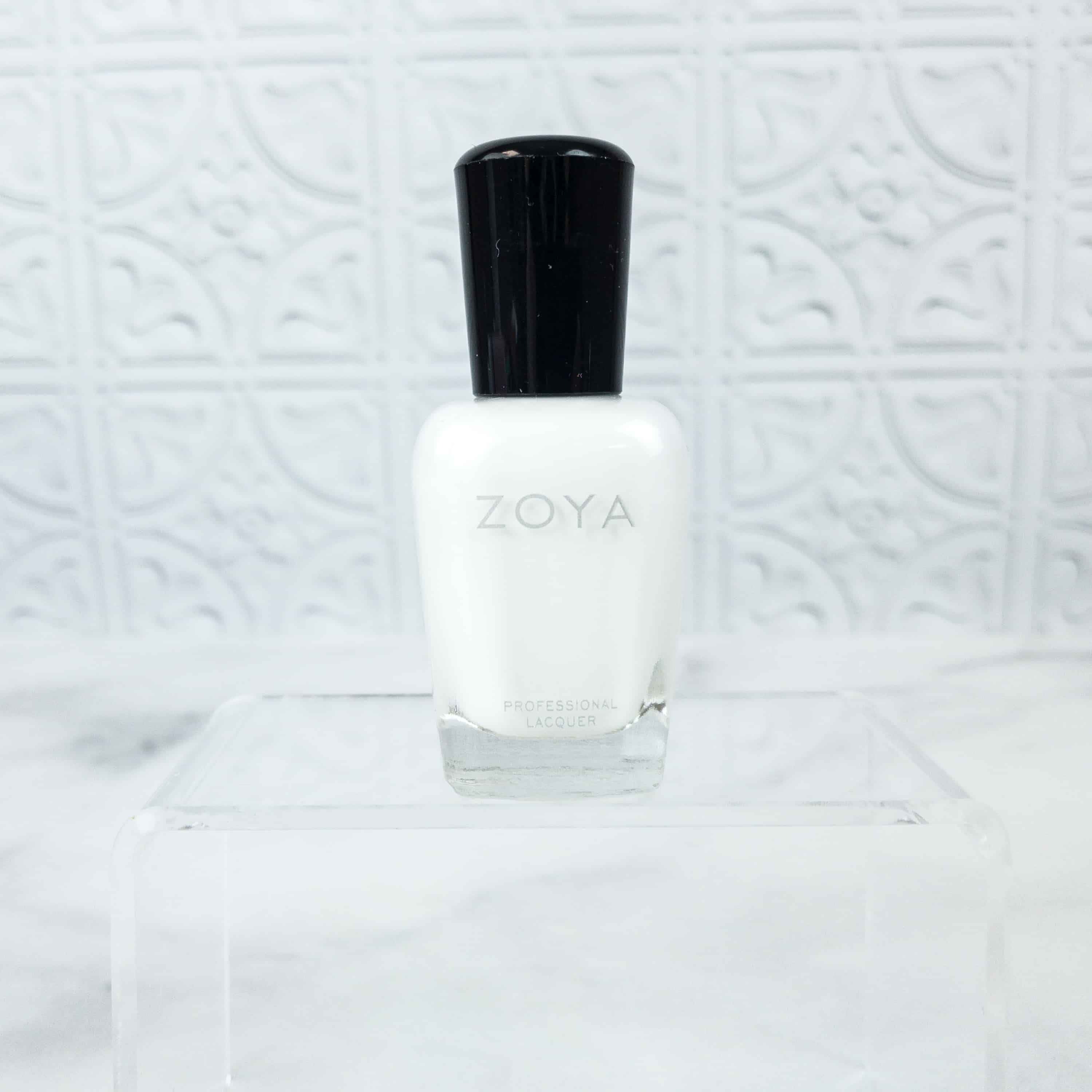 Purity ($10) White nail polish? Why not! This shade is cool-toned, creamy, and opaque with a glossy finish.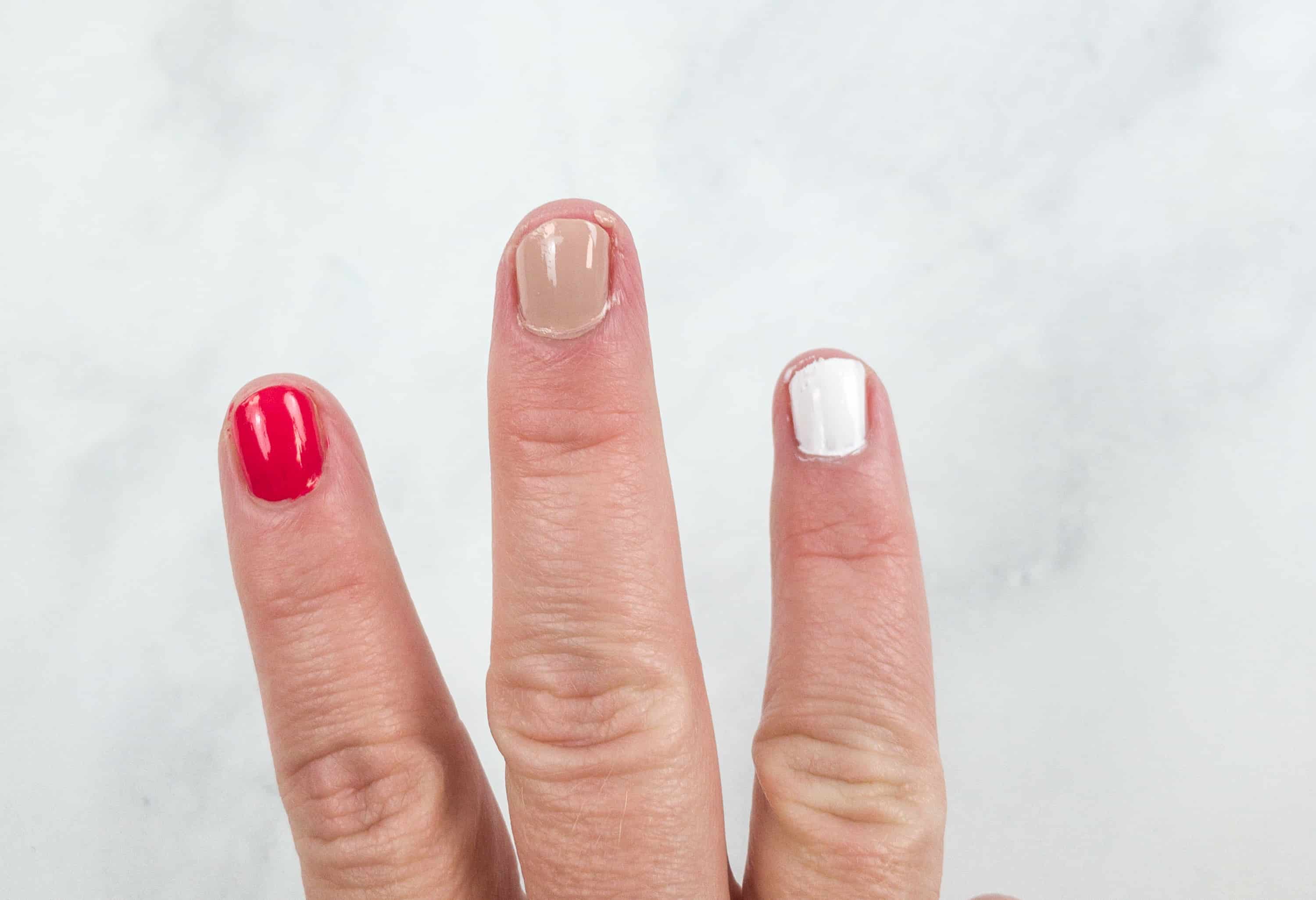 I dig this set. The color swatches of all the nail polishes were great. They were REALLY long-lasting and don't easily chip off. Red for special occasions, nude for everyday wear and bold white, because it is a must-have for polish correction.
L'Occitane Almond Shower Oil ($9.50) Packed with almond oil, this formula can be applied on wet skin when showering for a silky smooth finish that lasts all day. It lathers up a soft foam and it can also be used when shaving. It cleanses the skin without any greasy residue. The smell is pleasant but not overpowering, so you can still put on your favorite fragrance after.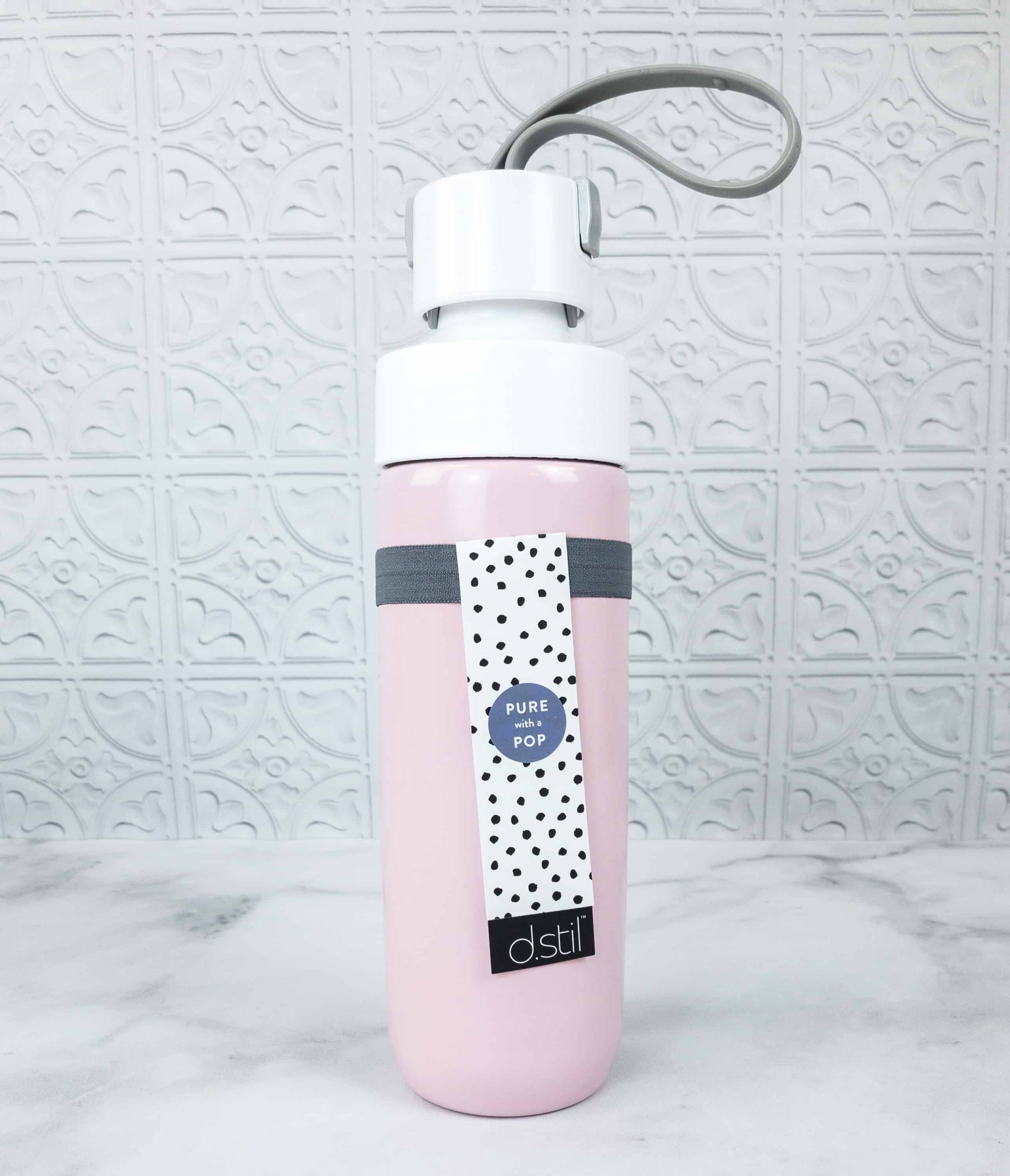 D. Stil Pinch & Carry Water Bottle ($14.99) It's a stainless steel bottle that is BPA free and leak proof. It is perfect for adventurous summer activities.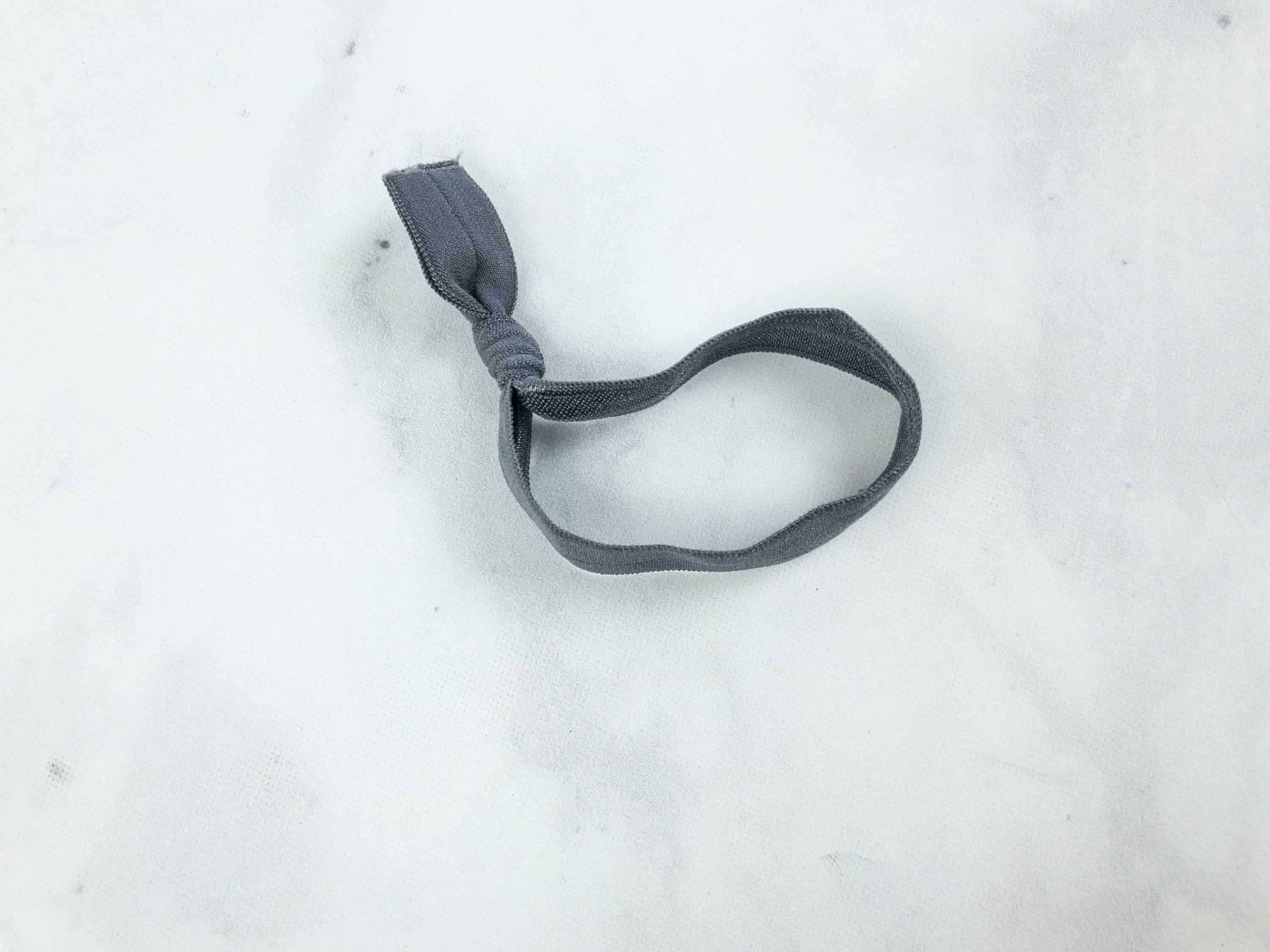 It has a elastic that holds up the bottle's name card. Maybe it can be good as an additional strap for the bottle (or an emergency hair tie).
The bottle has a convenient carrying strap and a large opening. It's easy to clean too. The narrow profile makes it easy to fit in any universal cup holder.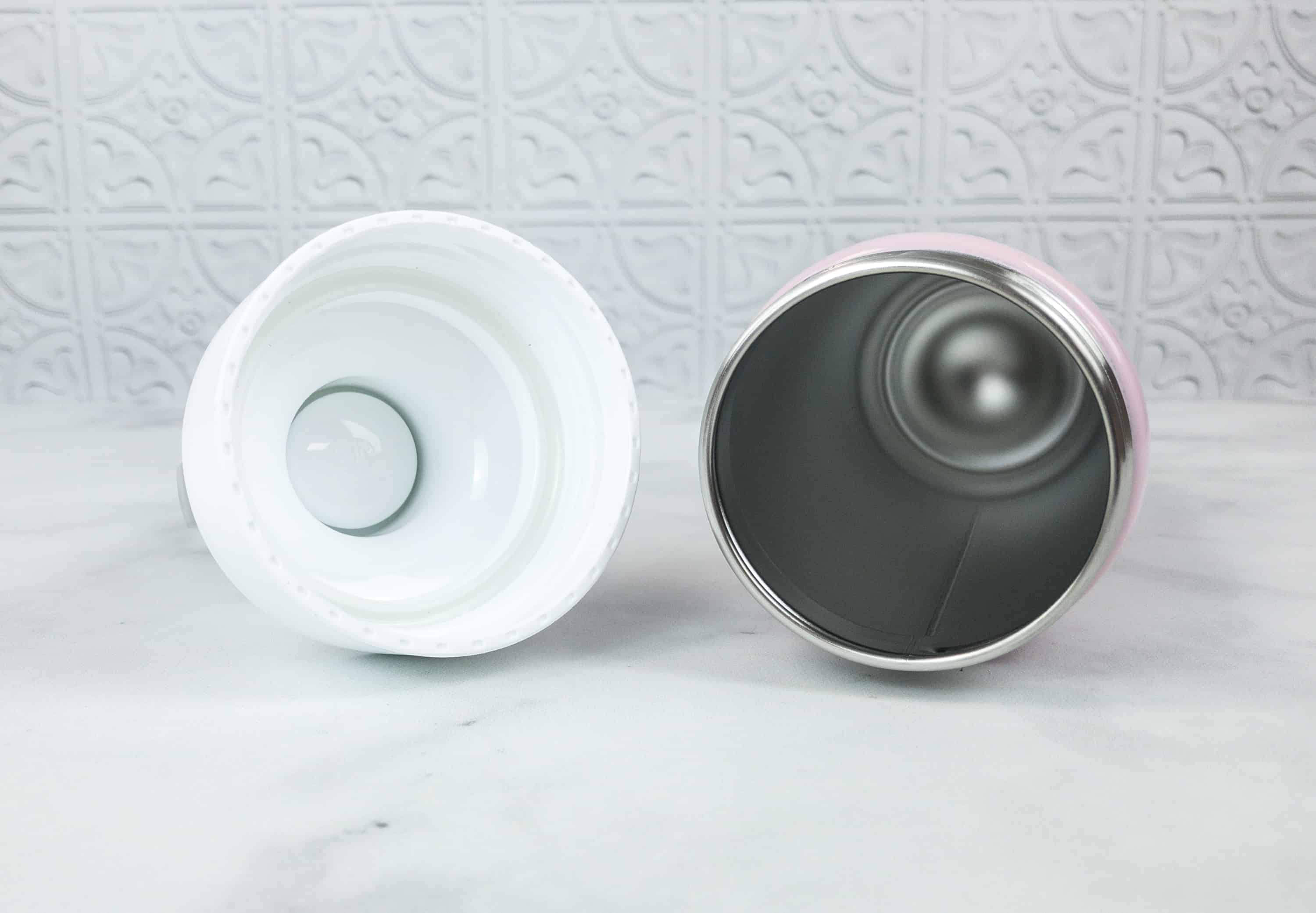 Now, for the warnings, it is not for use with carbonated, pulpy, or hot beverages. It's also not suitable for the microwave or for the freezer.
Fair Seas Supply Co. Turkish Towel ($44) This thin and lightweight towel makes a perfect travel accessory. It is absorbent and quick-drying too, so they're perfect for beach, the swimming pool, or even picnics.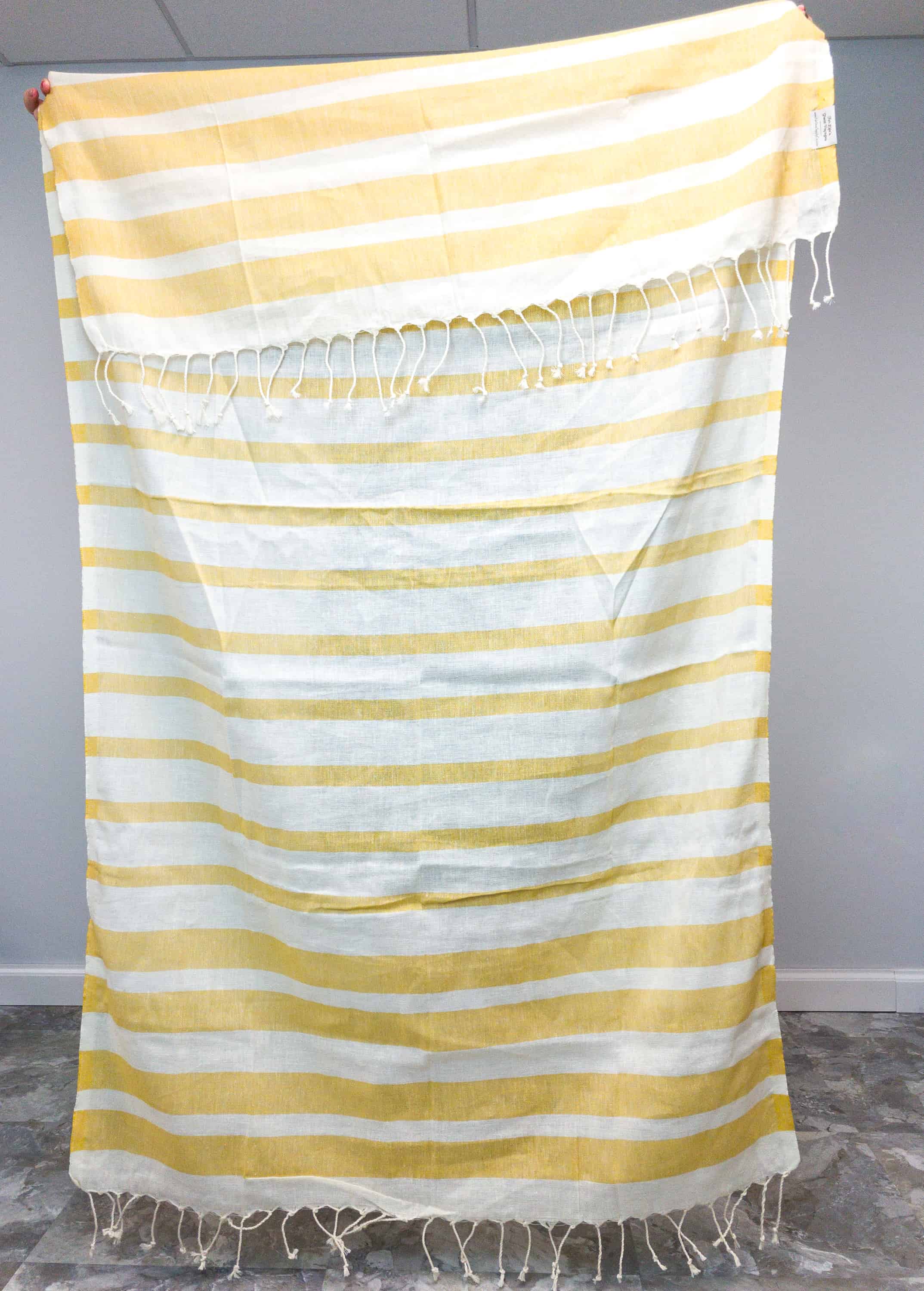 It is made up of the finest organic cotton. The long cotton fibers make it a durable towel. The fabric can look rough but it gets softer and plumper as you wash it. Also, it's sourced from a chemical-free farming material, so it is safe for the environment and safe for you.
CauseBox can only make an impression quarterly and by giving these items, they want to make sure we enjoy this season while joining the cause. They want a great experience for every subscriber and gave us every product that we might need this summer. We have a trendy bag and necklace for accessories, face mask and shower oil for skin care, nail lacquer set, water bottle, Turkish towel and postcard as our summer essentials. I'm glad to have the opportunity to contribute to a the amazing causes represented in this subscription and it's a bonus that I got all of these for a low price.
What do you think of the Summer 2018 CAUSEBOX?