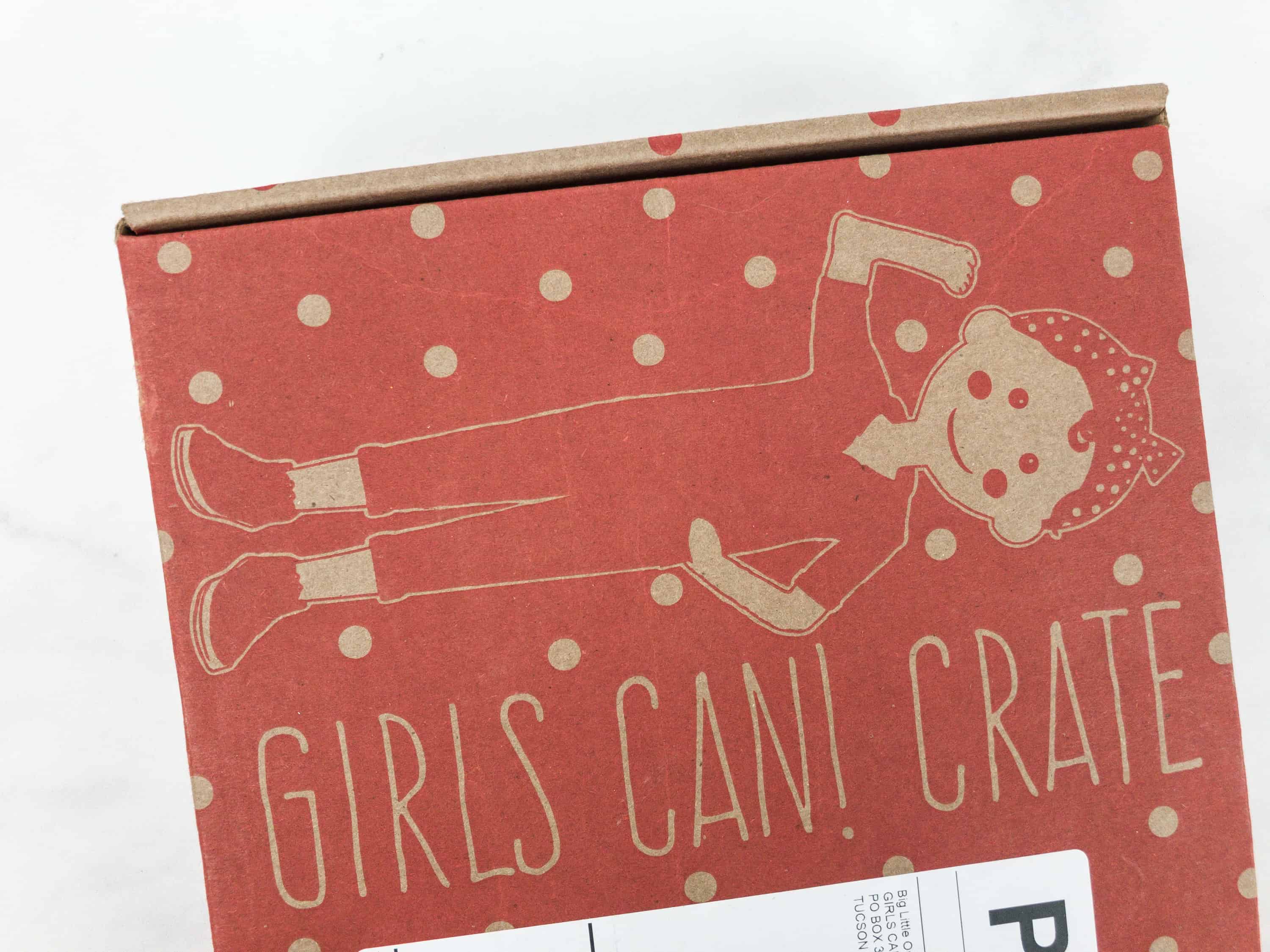 Girls Can Crate is a monthly subscription for children between 5 and 10 years of age that promotes the idea that girls can do whatever they set their minds to. Each month features a different female pioneer whose story inspires girls to achieve. Each box includes a 20-page activity book that includes the heroine's story, 2-3 STEAM activities, and creative play props. Boxes cost $29.95 each month with themes that celebrate female pioneers from diverse backgrounds, but the activities themselves are usually gender neutral.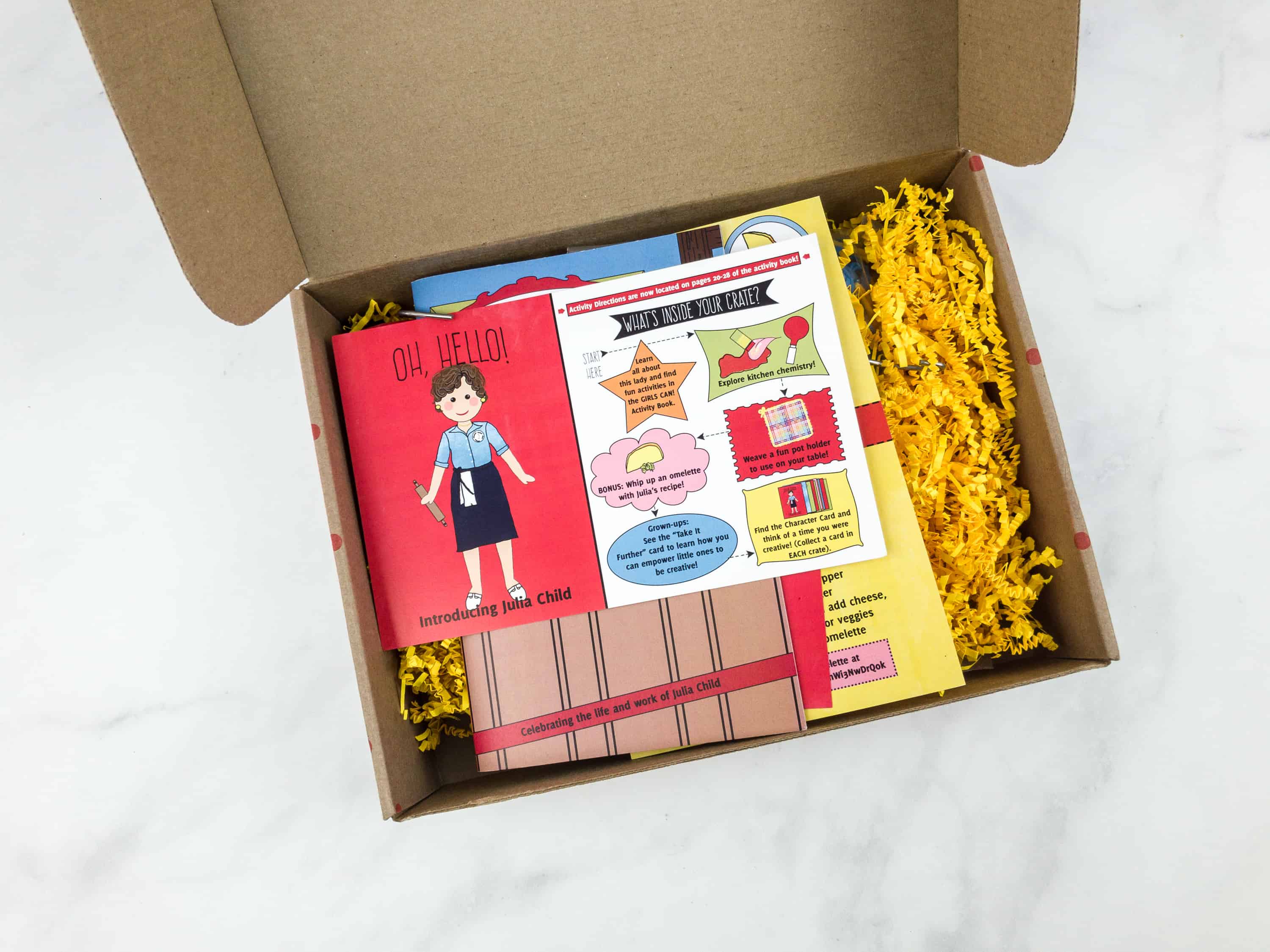 This month celebrated the life of Julia Child.
DEAL: Save 15% on your first box! Use coupon code HELLO15.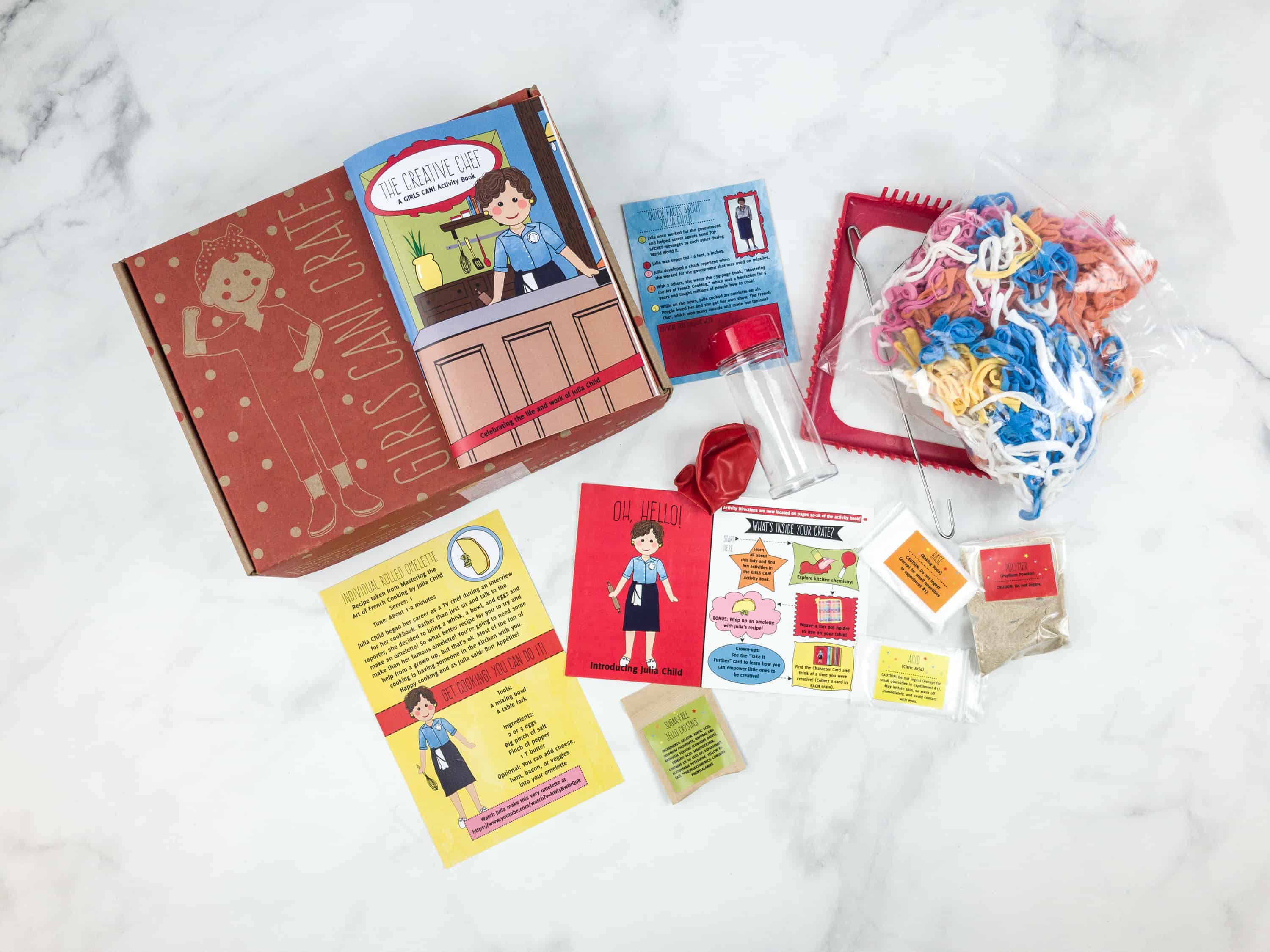 Everything in the box!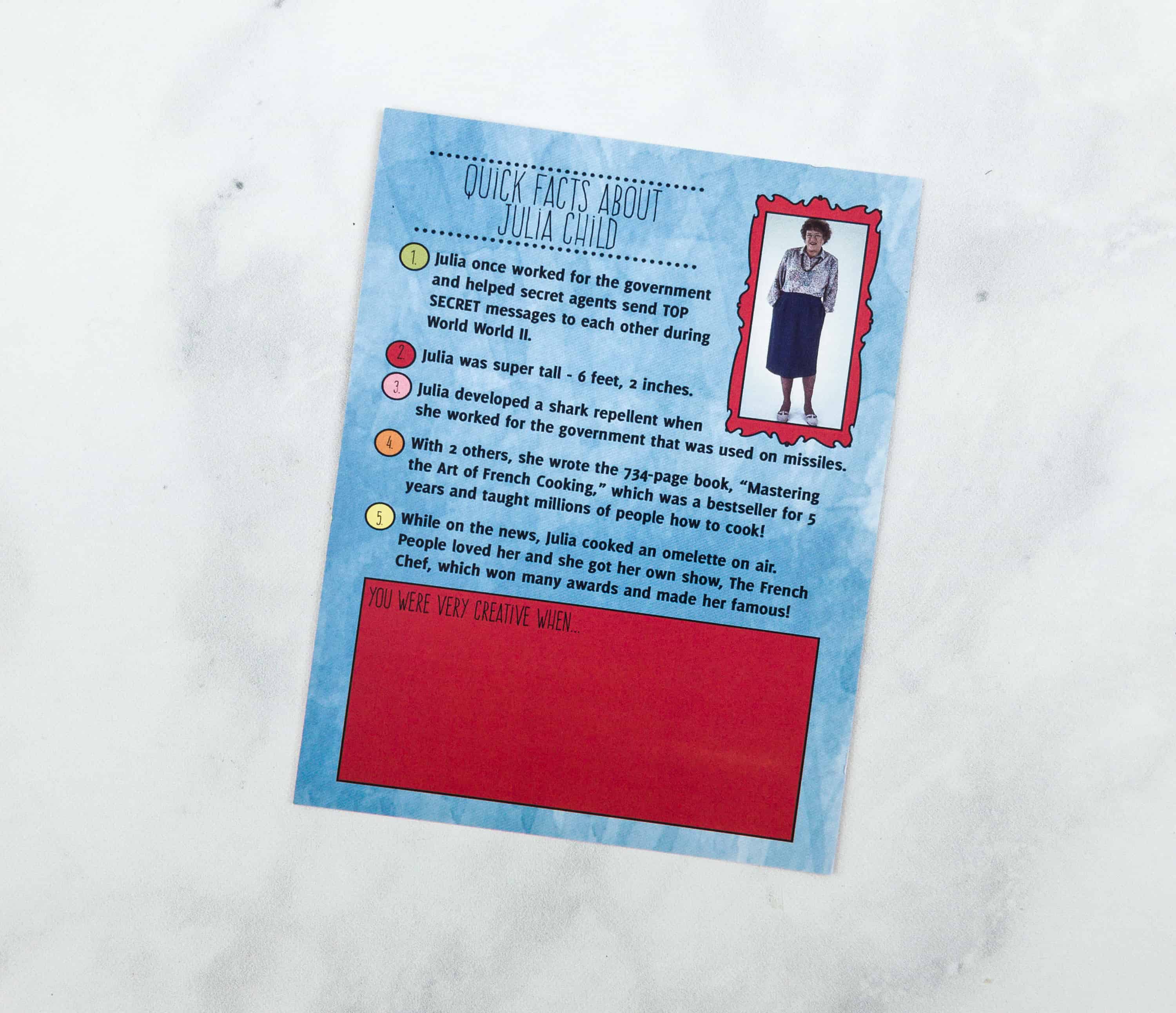 The card contains trivia about this month's heroine!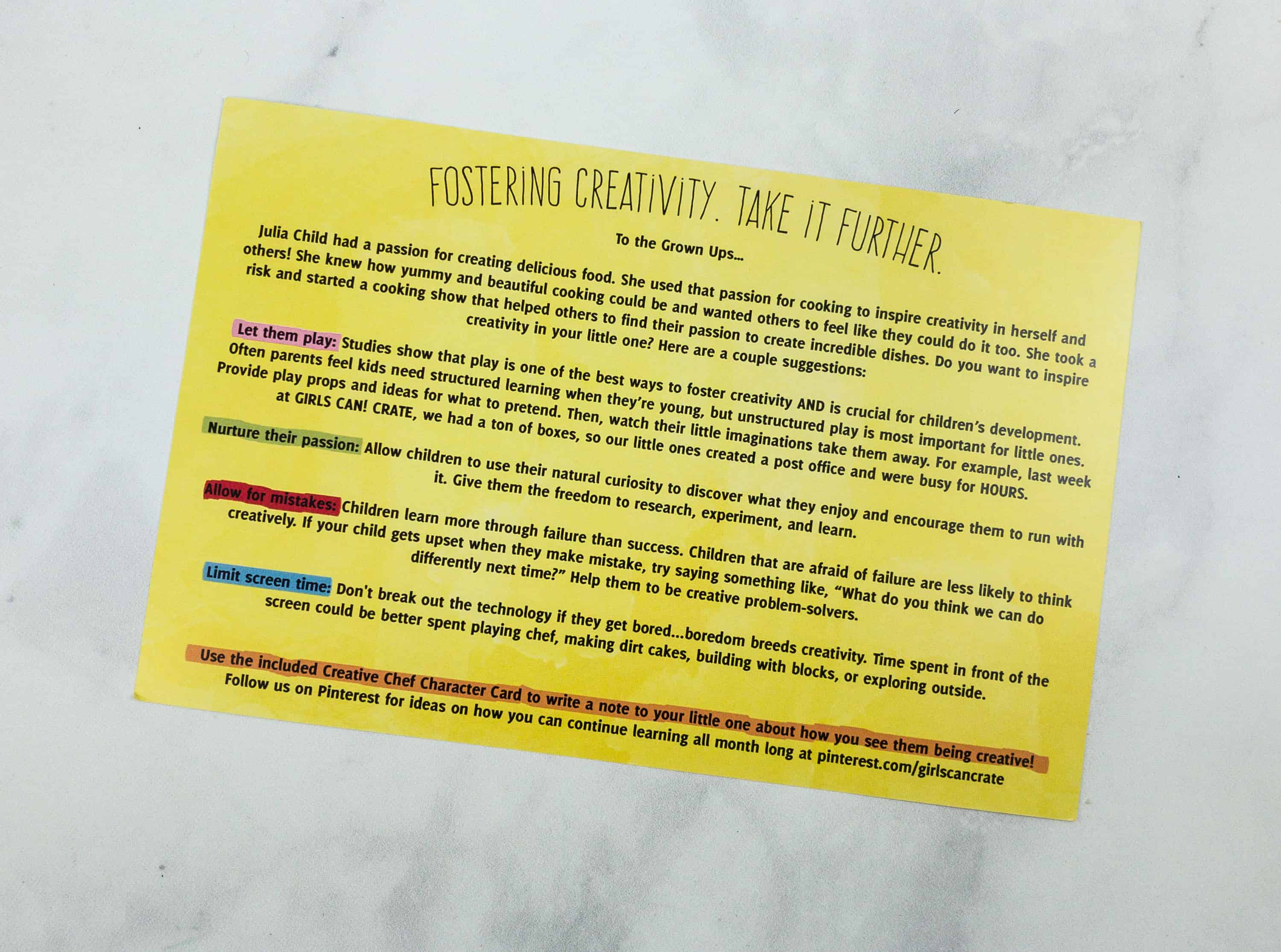 Meanwhile, these are pointers for parents on how to inspire creativity to our little ones!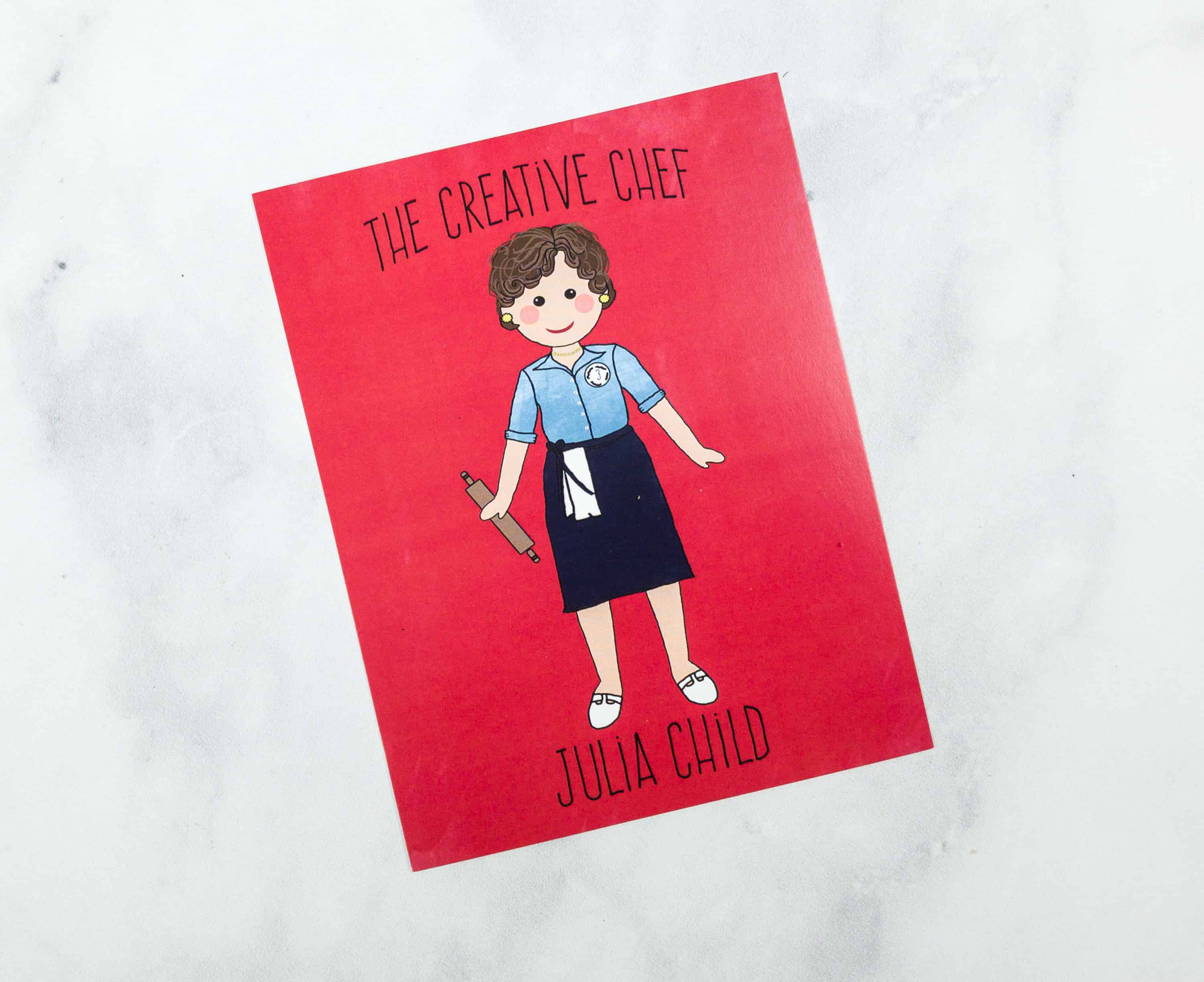 There's an art print featuring Julia Child.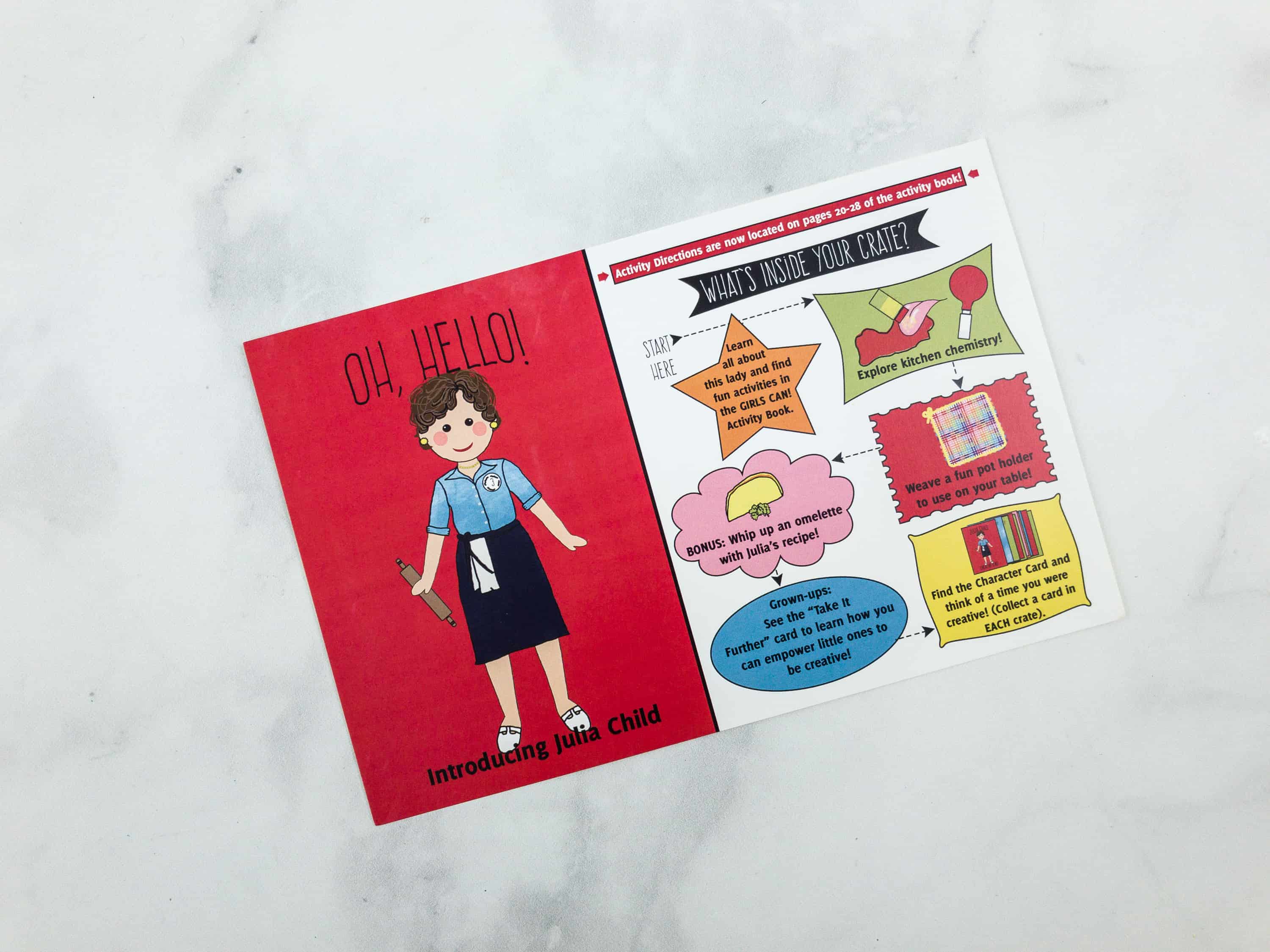 There's also a pamphlet that lists what's inside the crate.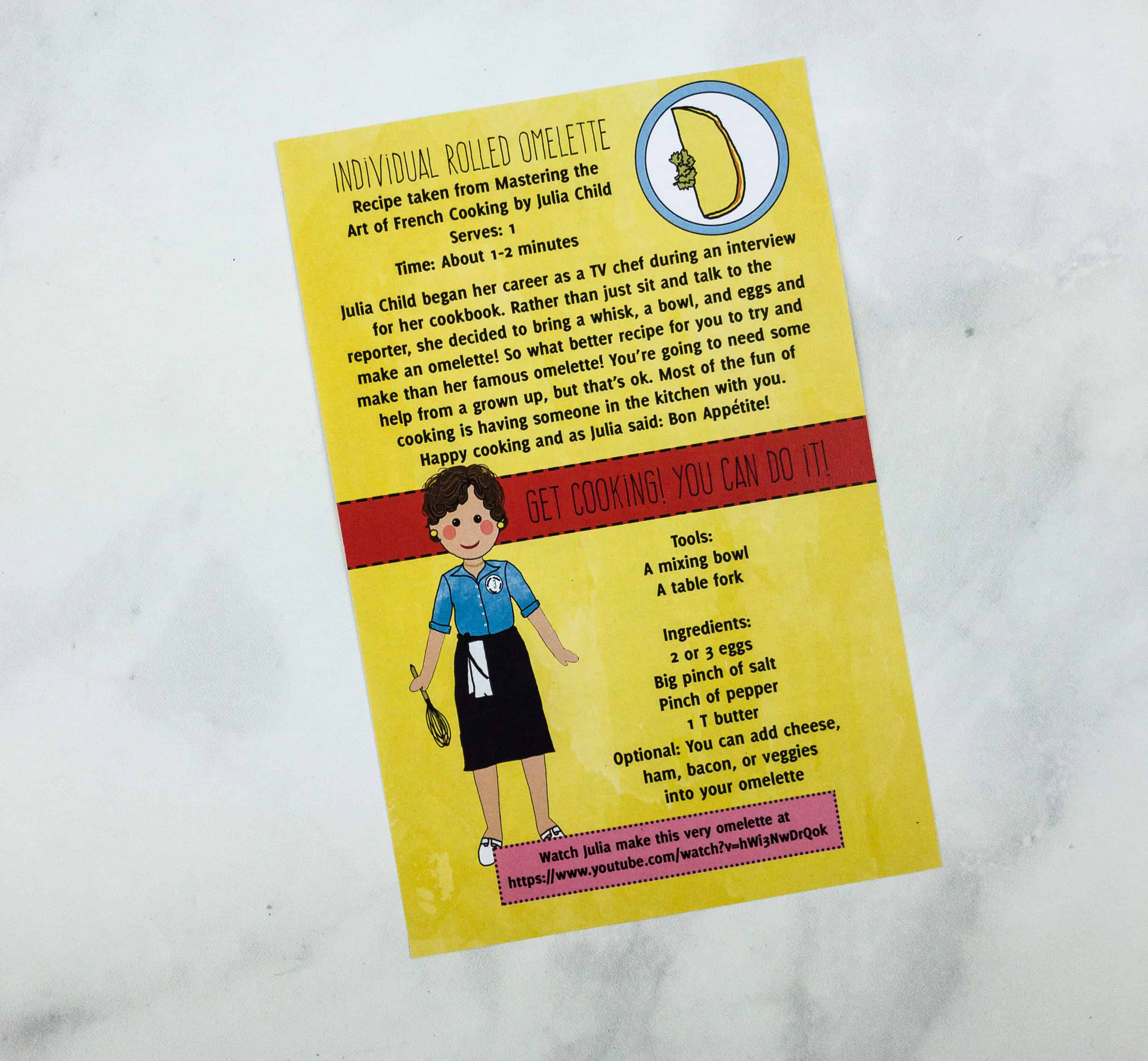 The info card tells us what we need to make a mean omelet. We are going to do it the Julia Child style!
These are the detailed instructions along with the step by step images.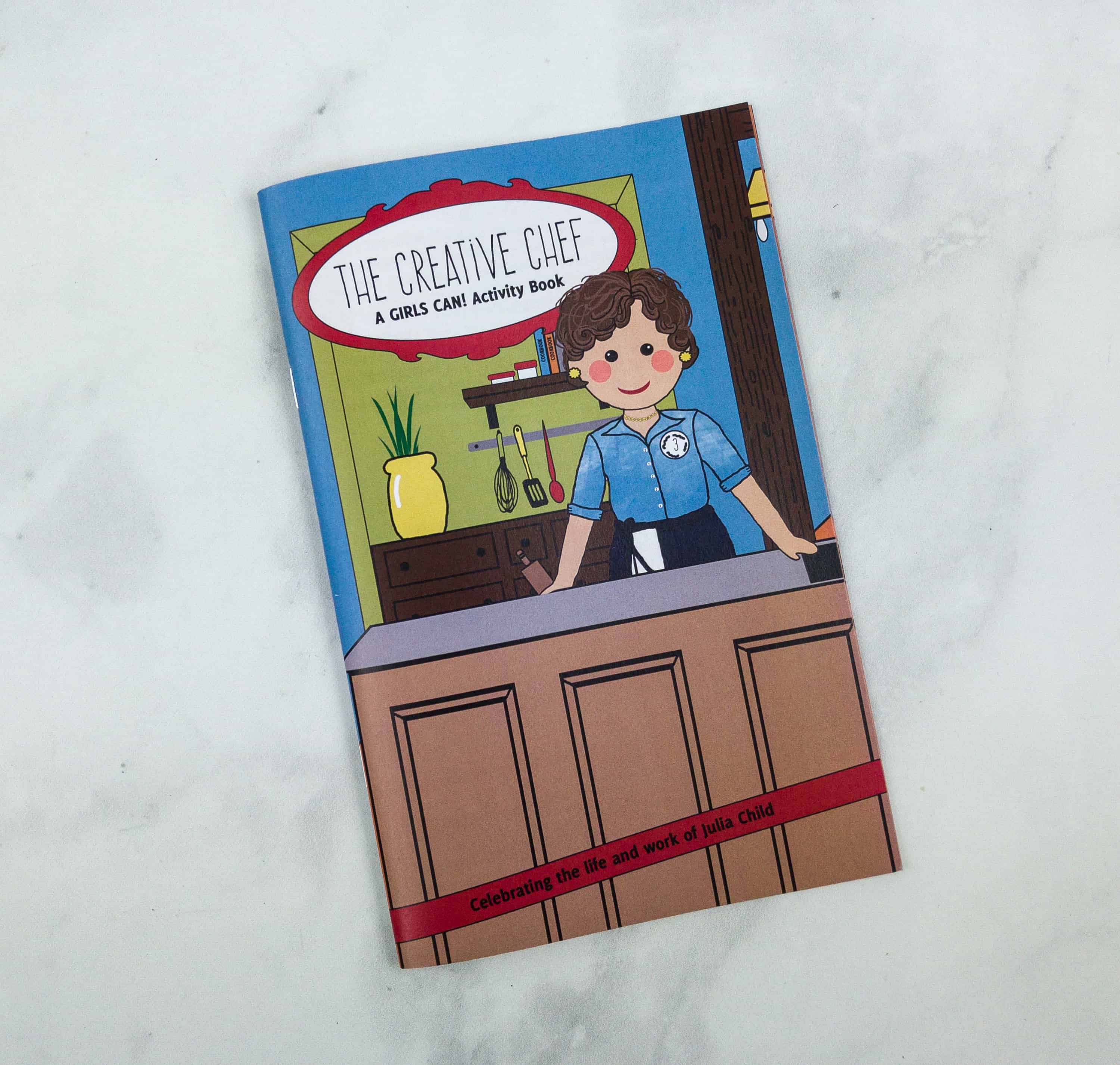 The Creative Chef is the title of this month's activity book.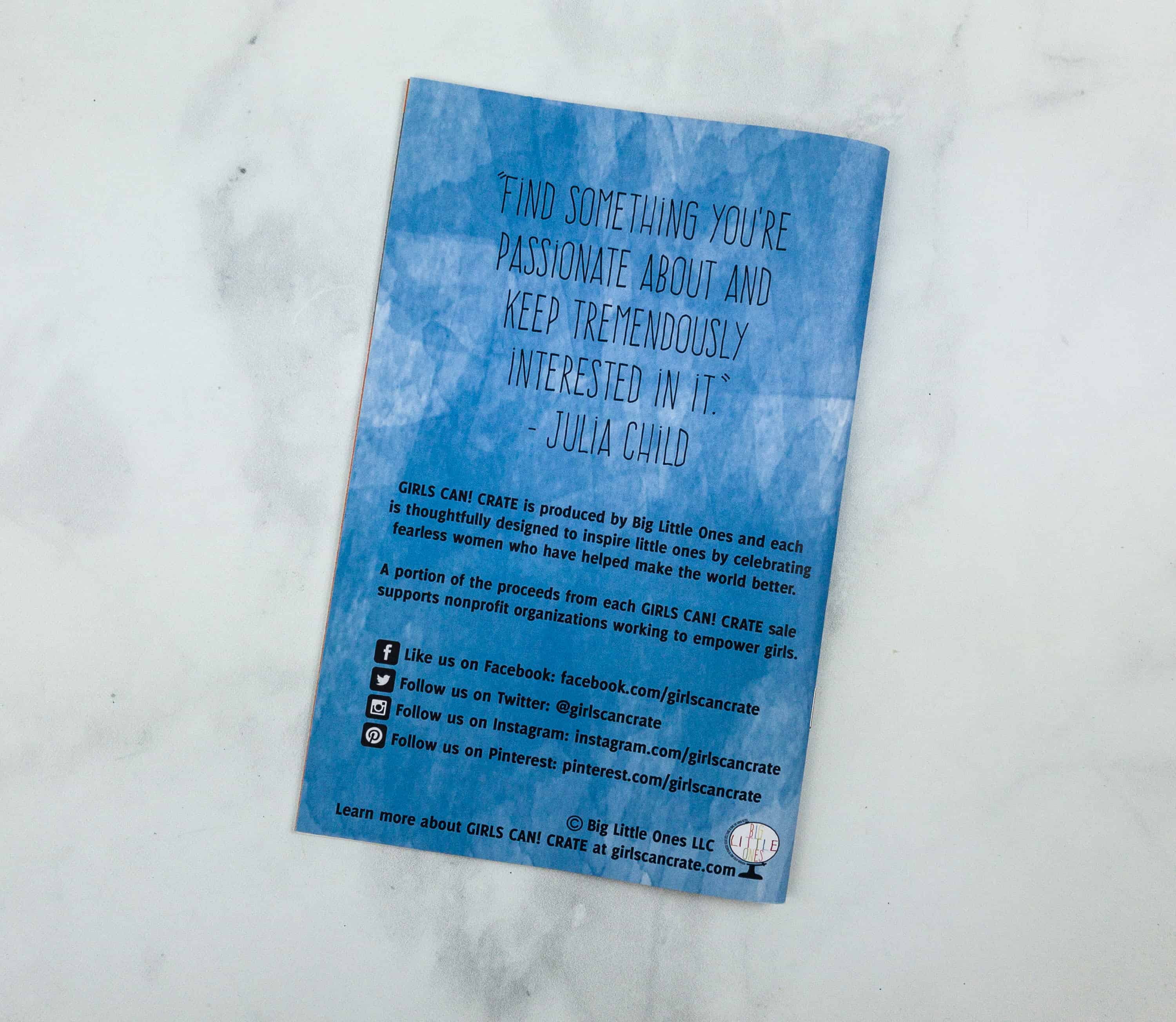 Find something you're passionate about and keep tremendously interested in it. – Julia Child
The first pages are set up with a story about Rosie who is engaging our kids in a conversational way and sharing her passion for cooking.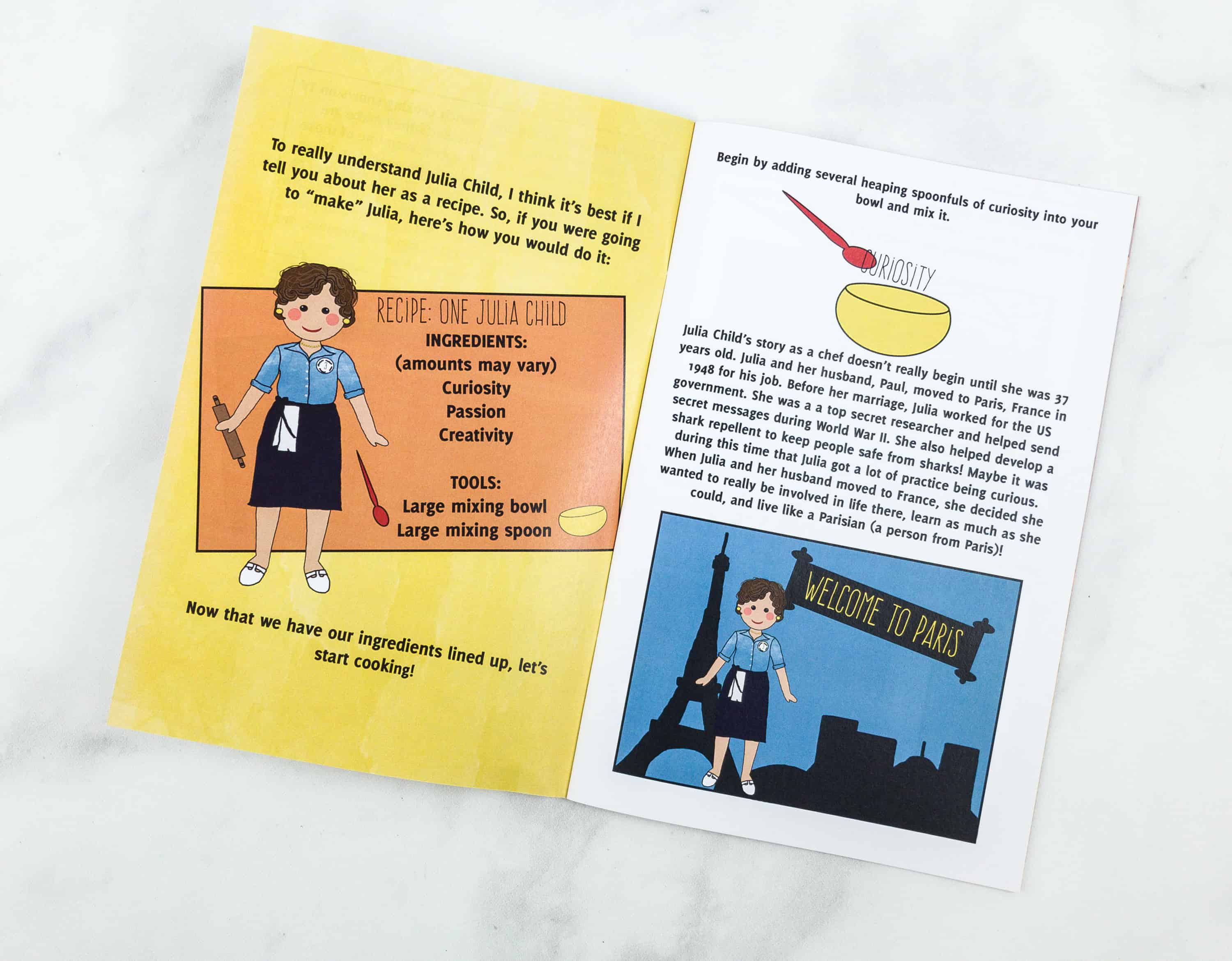 This is a little insight into Julia Child's colorful career. She never really stopped and kept the passion going. Age is nothing but a number to her.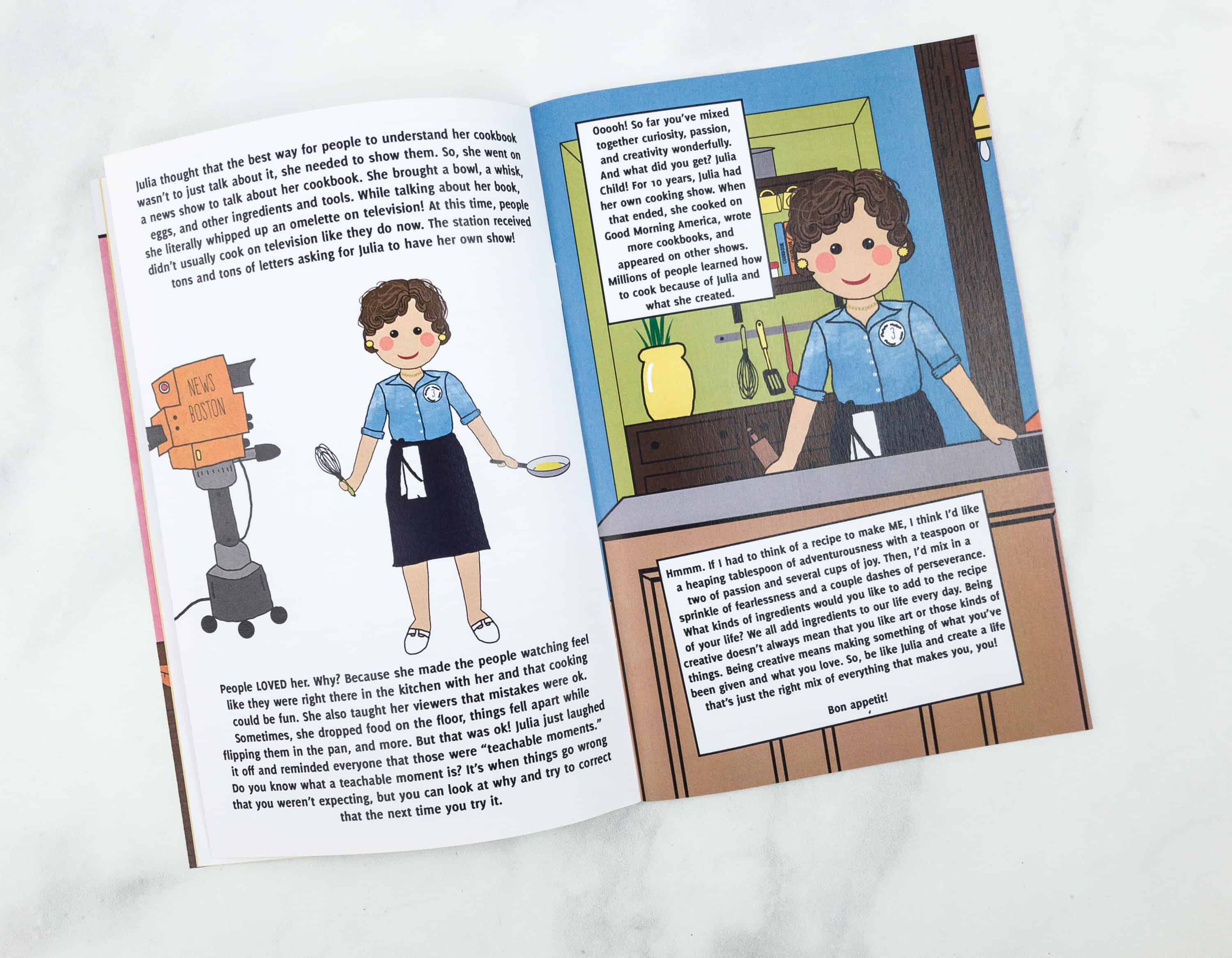 She took some risks and it paid off. She was comfortable and secure with herself that even she had mistakes on TV, she just laughed it off and continued her show.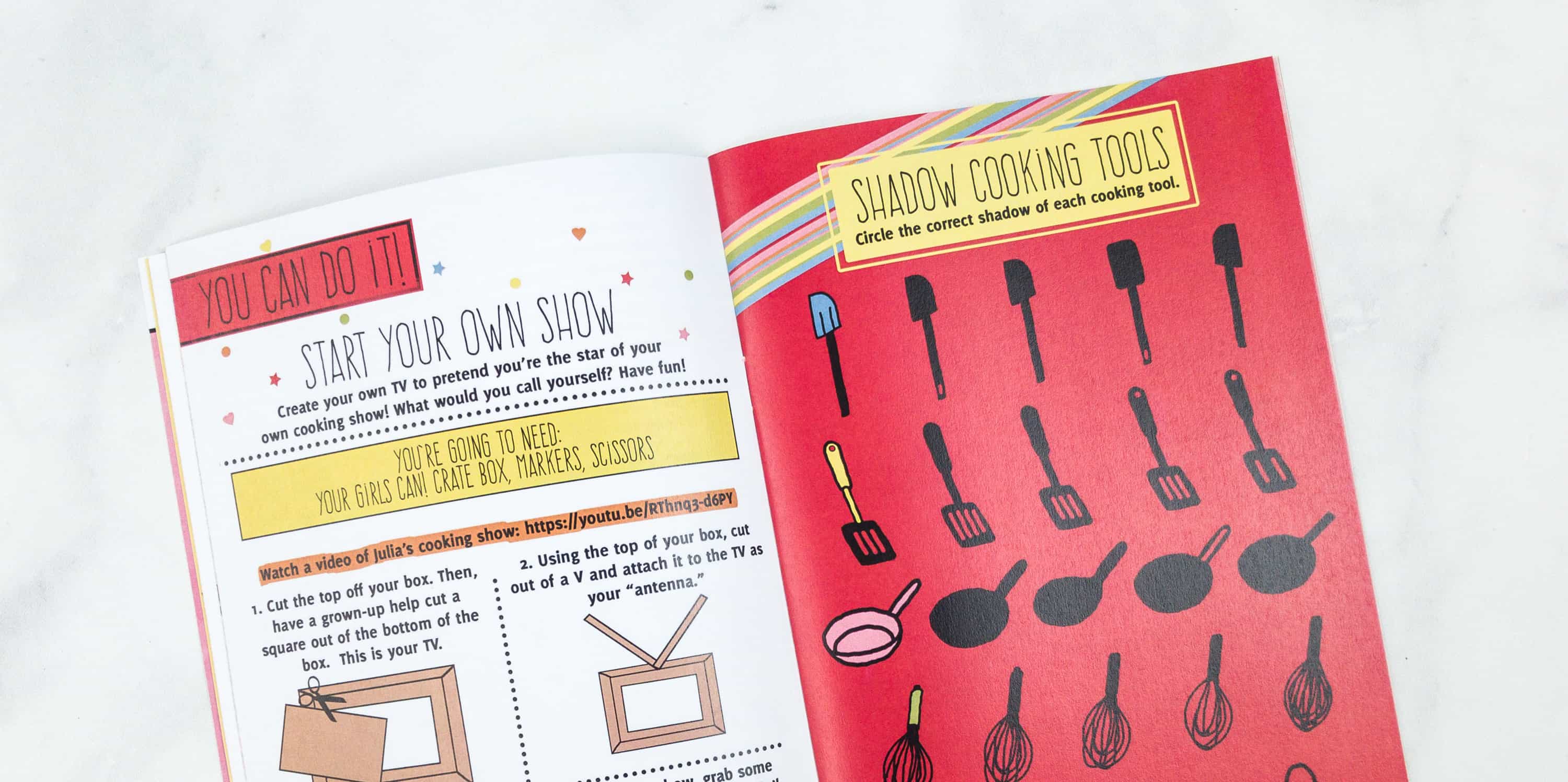 We can create our own TV and start our own show by following this page. Another page features a shadow matching game.
They also included a quiz regarding measurements. These new learnings can become very handy when the kids help with cooking or baking.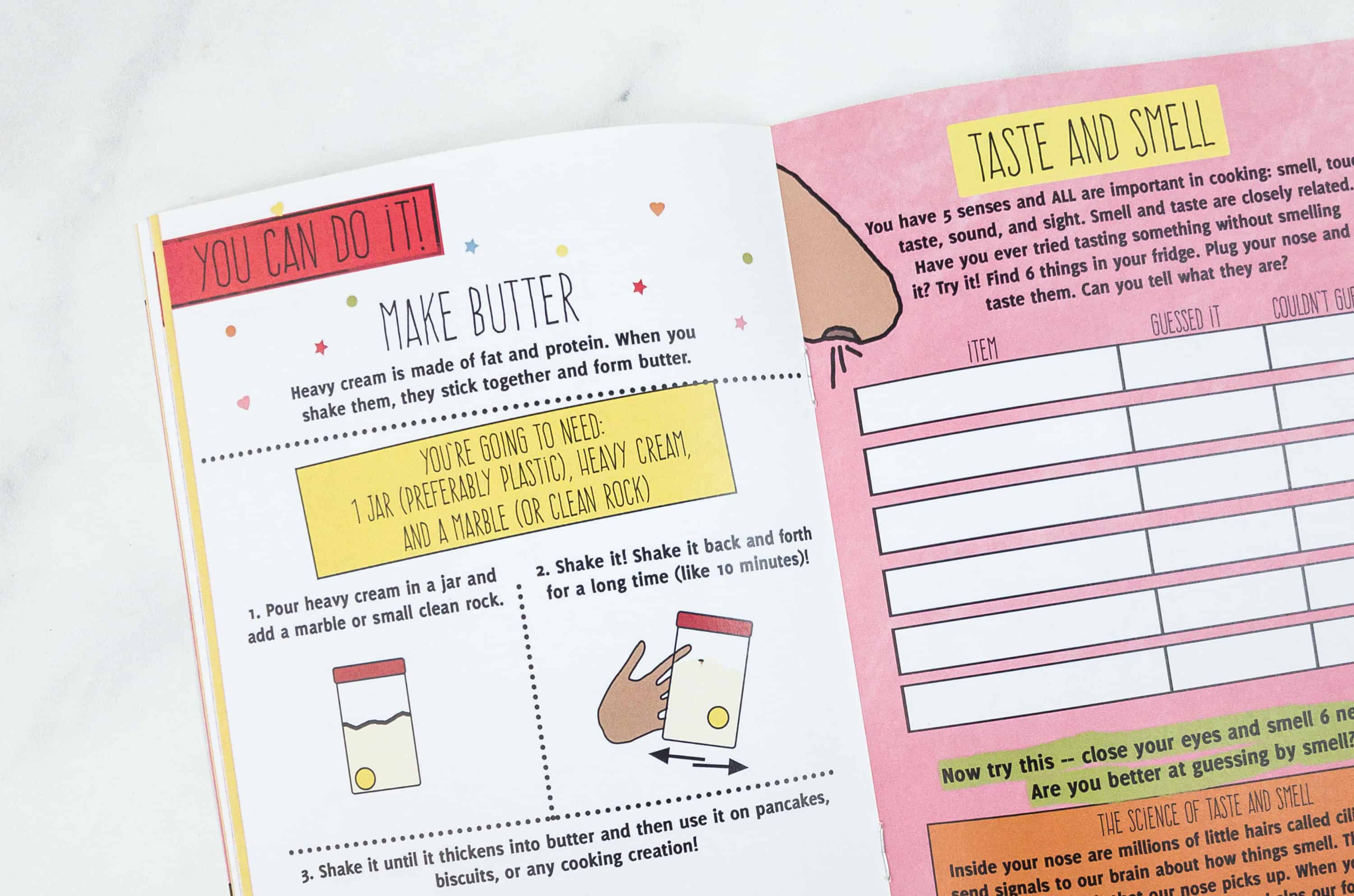 Meanwhile, this activity involves some science. We need a plastic jar, a heavy cream, and a marble or a clean rock to make a butter.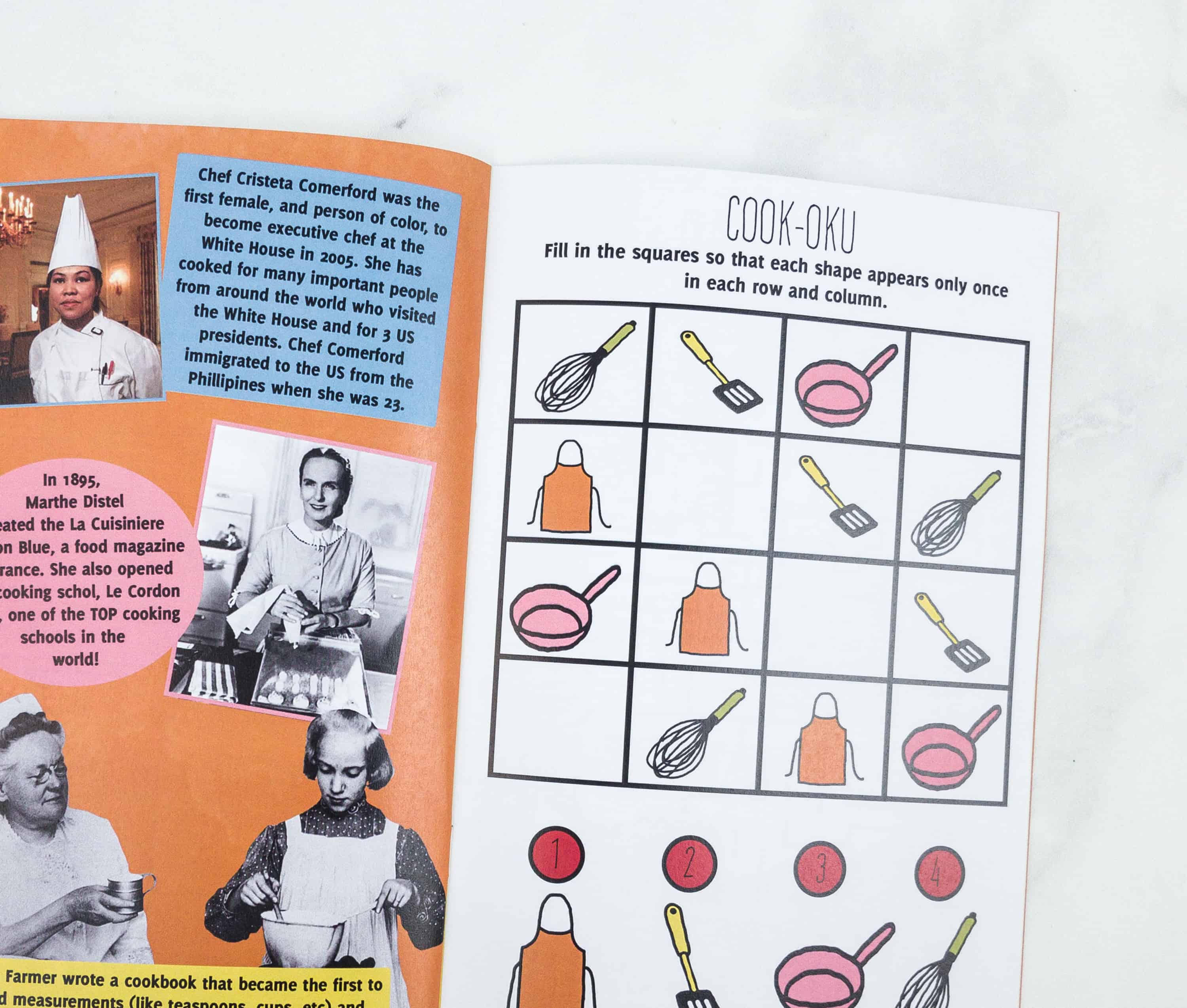 There's a page for notable women chefs in history and a Sudoku-inspired activity that enhances memory, drawing, and analyzation.
There's a maze game inside that kept my kids interested in food!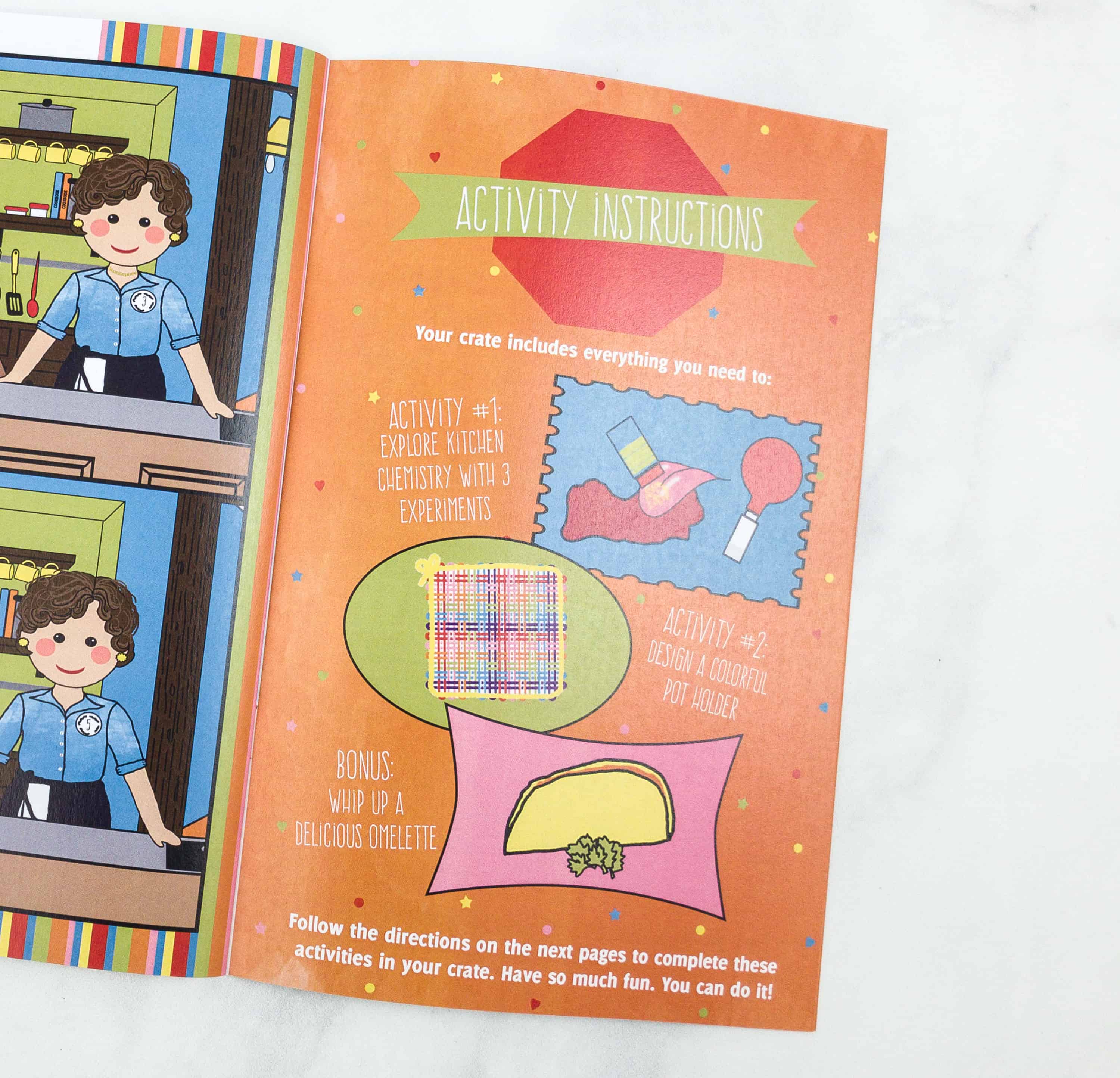 Now let's get on board with the 3 activities. The first part has 3 experiments!
This is the part we get to know how much involvement we have as a guide and the level of difficulty for the kids. The first experiment is making an edible fizzing foam which is easy peasy for my daughter, by the way.
These are the materials needed: a piece of deflated balloon, a plastic jar, baking soda, sugar-free jello crystals, citric acid, and non-ingestable psyllium powder.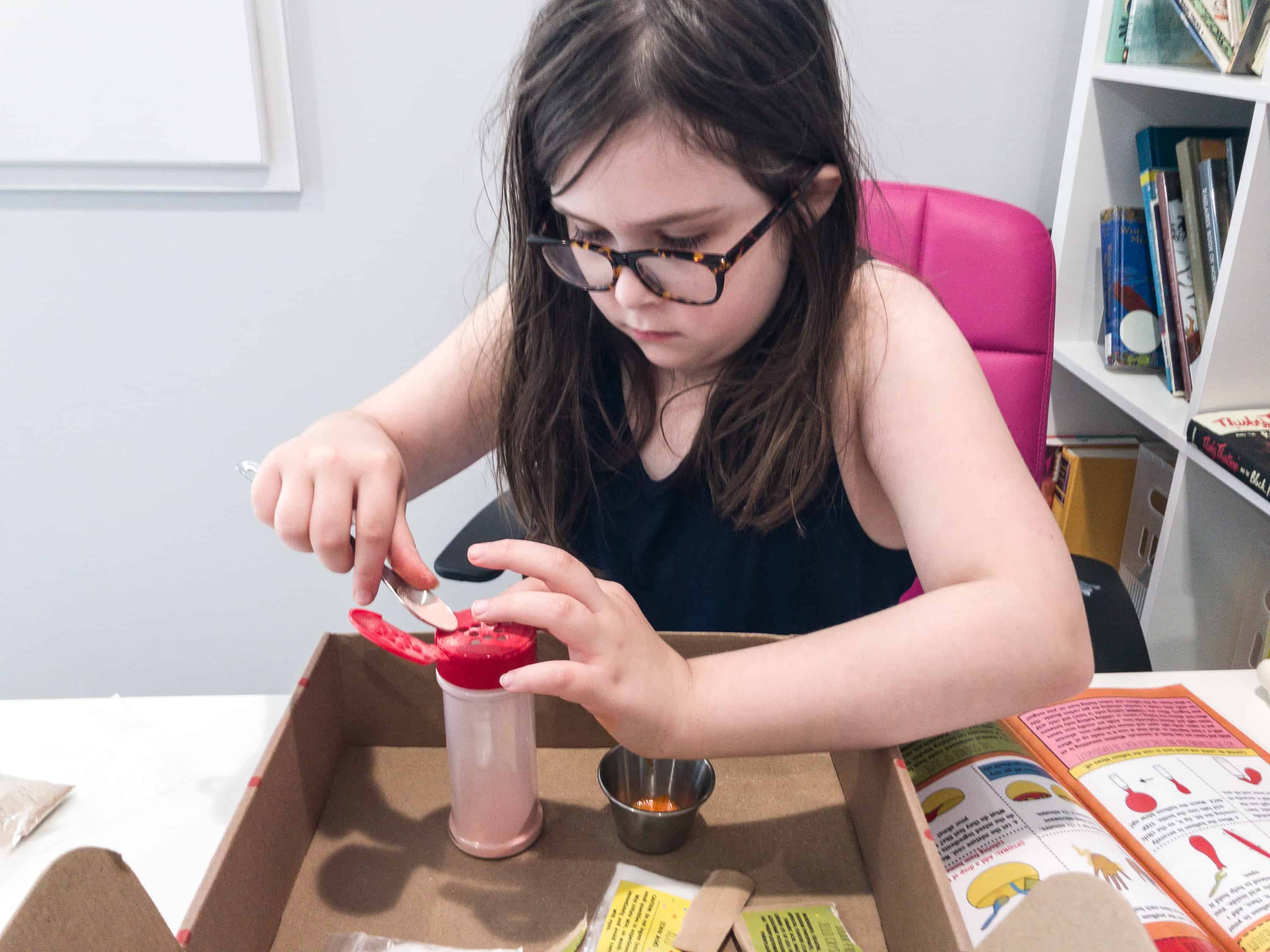 She put a half teaspoon of baking soda and half a teaspoon of citric acid and then she added the whole pack of jello crystal for the popping sensation. She shook it a couple of times.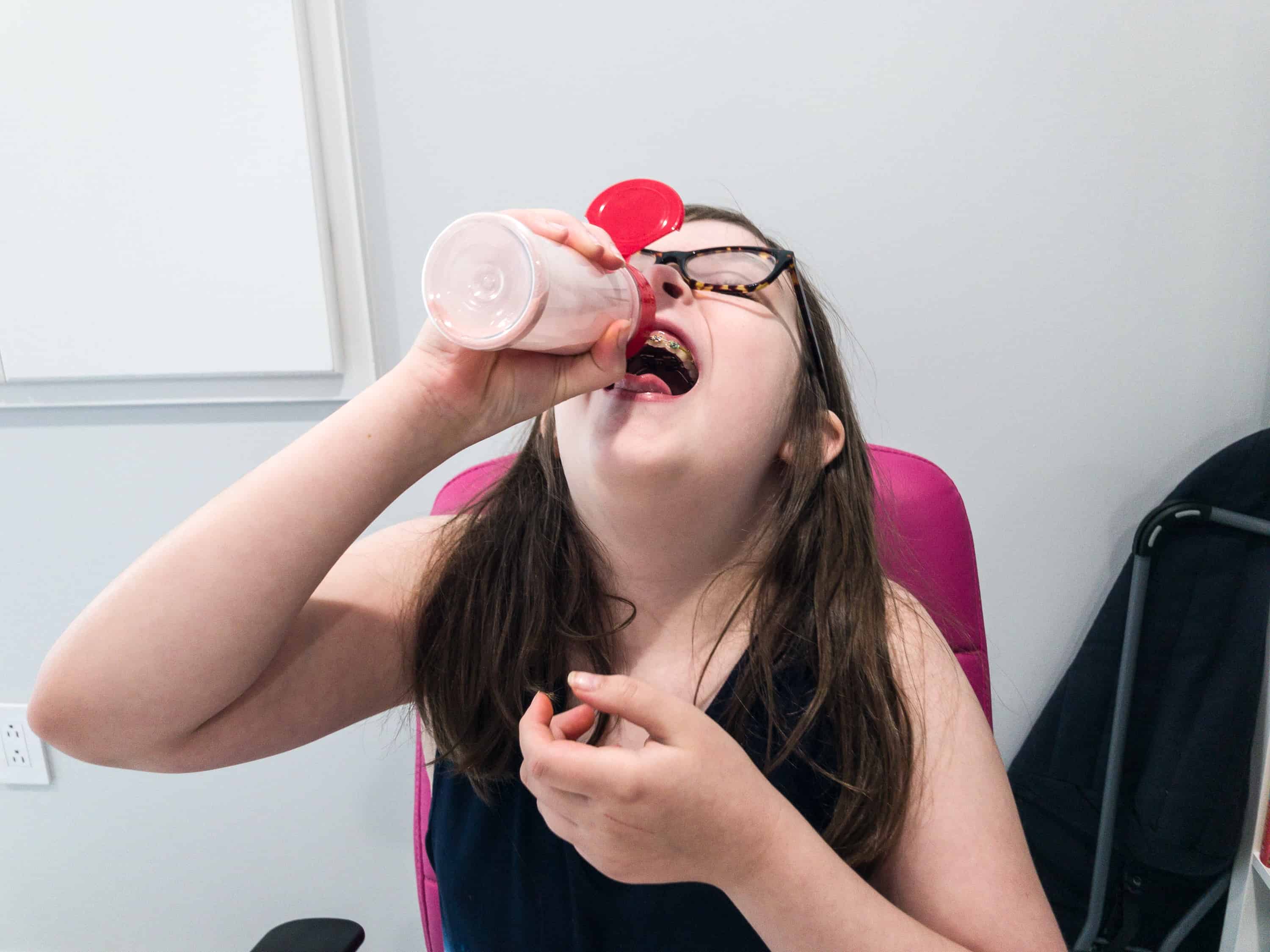 She put a small mixture on her tongue and felt little sparks in her mouth for seconds.
She was so happy with the fizzling in her mouth. It was like a homemade pop rocks. I tried it too – so fun!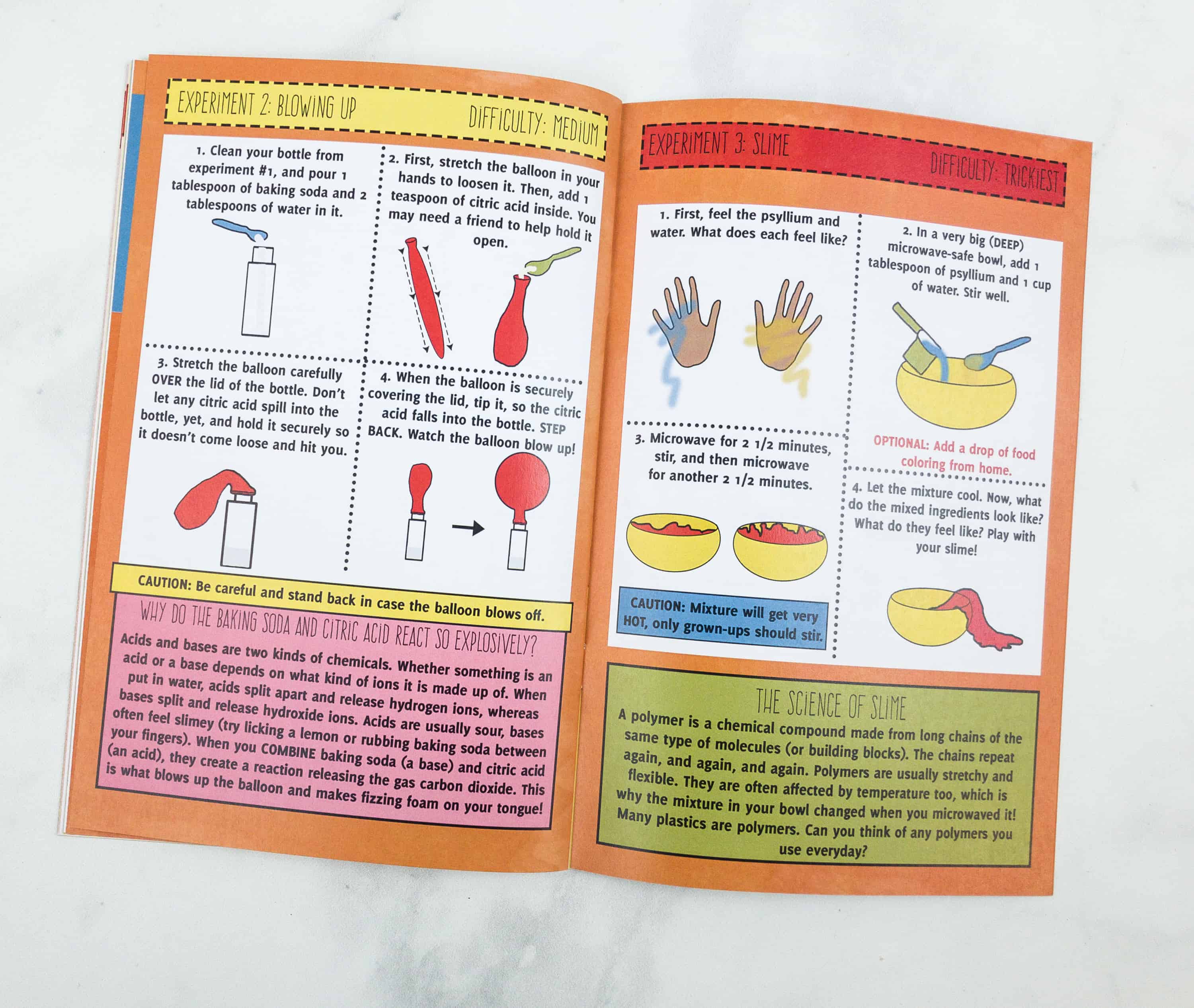 For the second experiment, when the citric acid and baking soda mixed and reacted to each other, it did blow up the balloon!
We also tested polymer. We combined water and the polymer and placed the microwaveable bowl with the mixture in the microwave. It can be hot so it is much safer for the grownups to stir. After mixing it well, we let it cool for a couple of minutes and my daughter liked her new slime.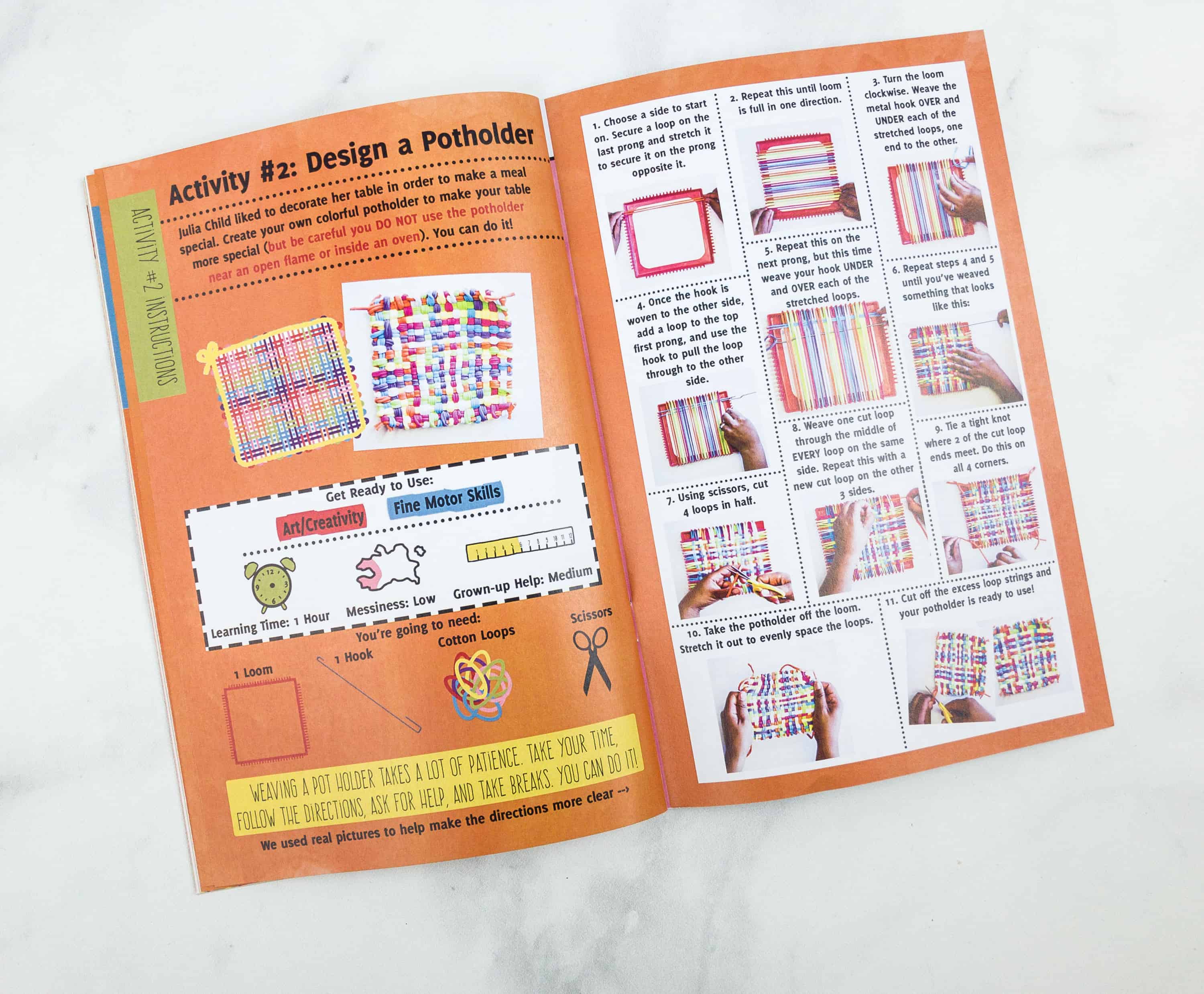 For the second activity, we are going to make a rainbow colored potholder.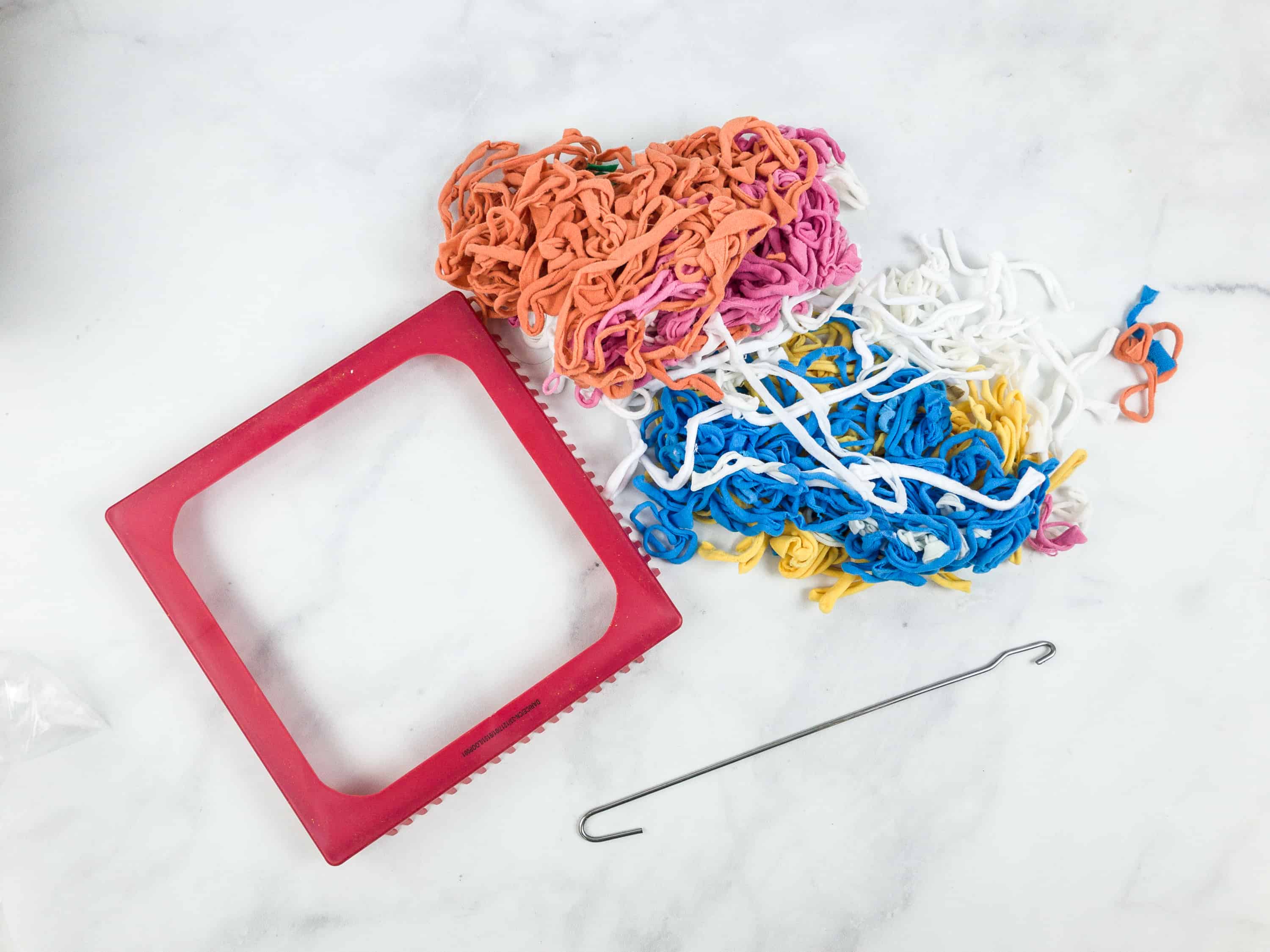 These are the materials: a hooked wire, a frame, and colorful loop strings.
It has very detailed instructions and had lots of room for errors but my daughter got the hang of it quickly.
Look at how cute she is while concentrating on arranging the loop strings!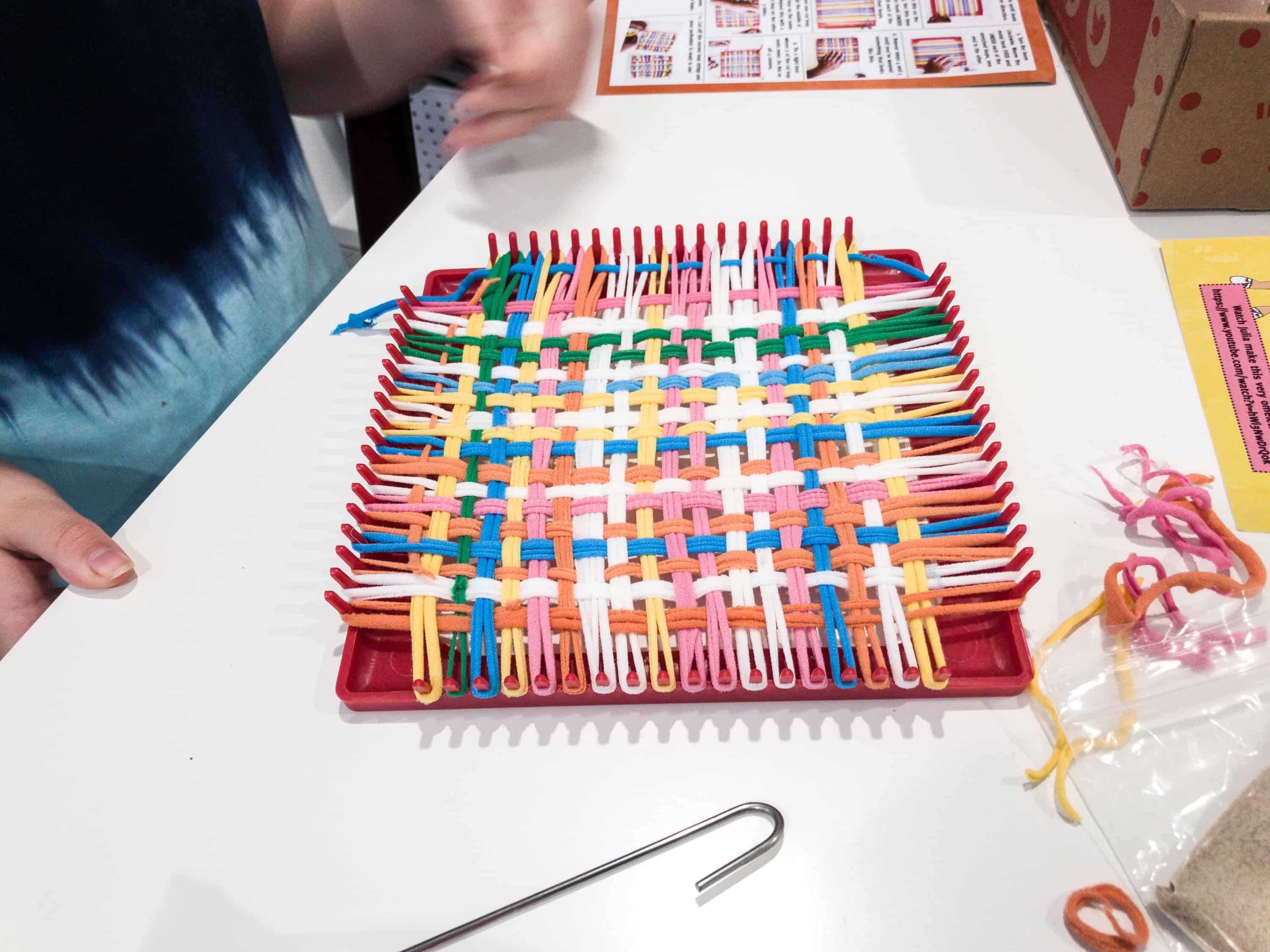 She used the frame and the hooked wire to have the looped strings crisscross each other neatly.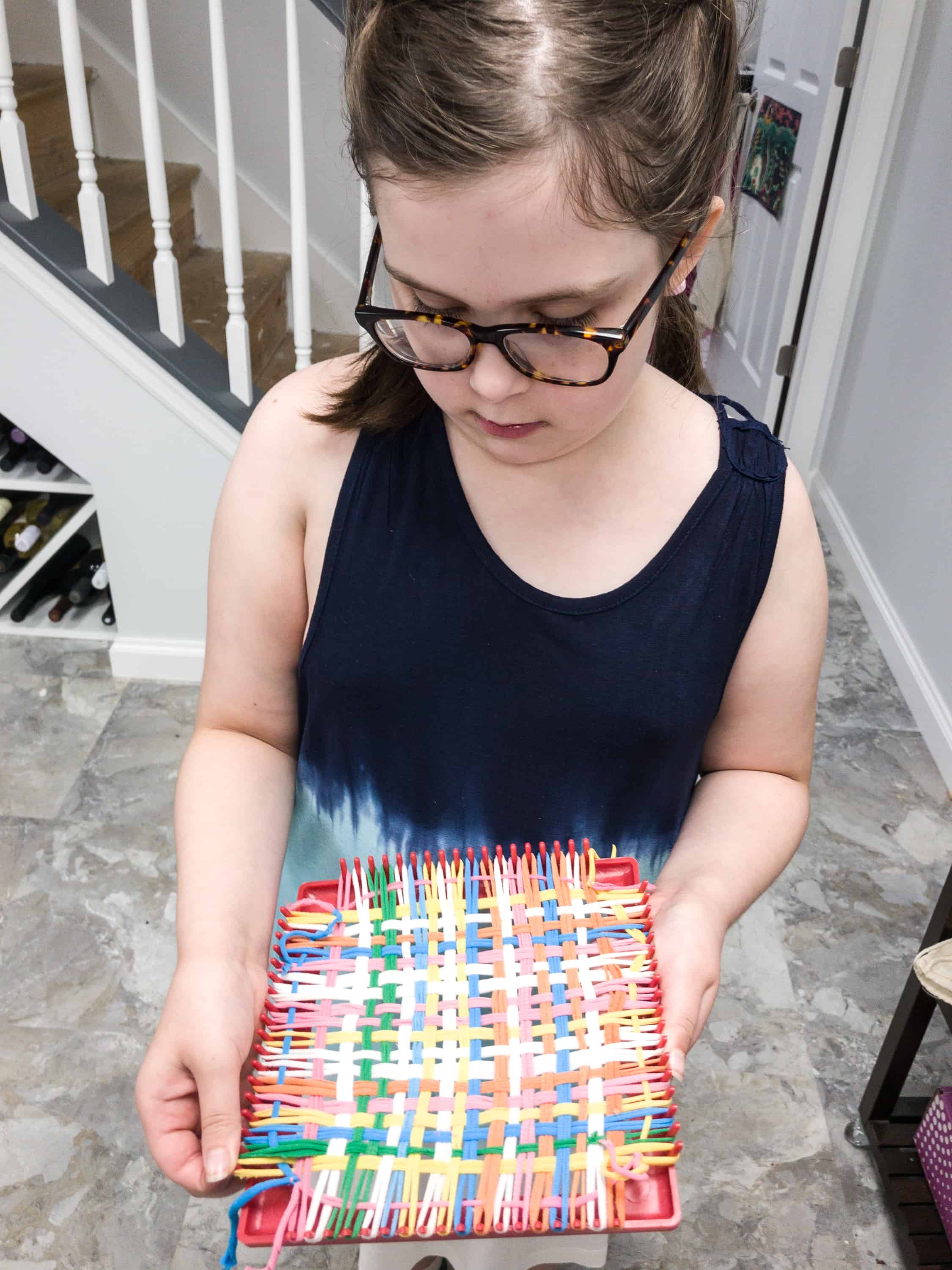 We also had loops connected on the side shaped into a square. She came to me carrying her completed design saying MOM, IT'S THE MOMENT OF TRUTH! I cracked up.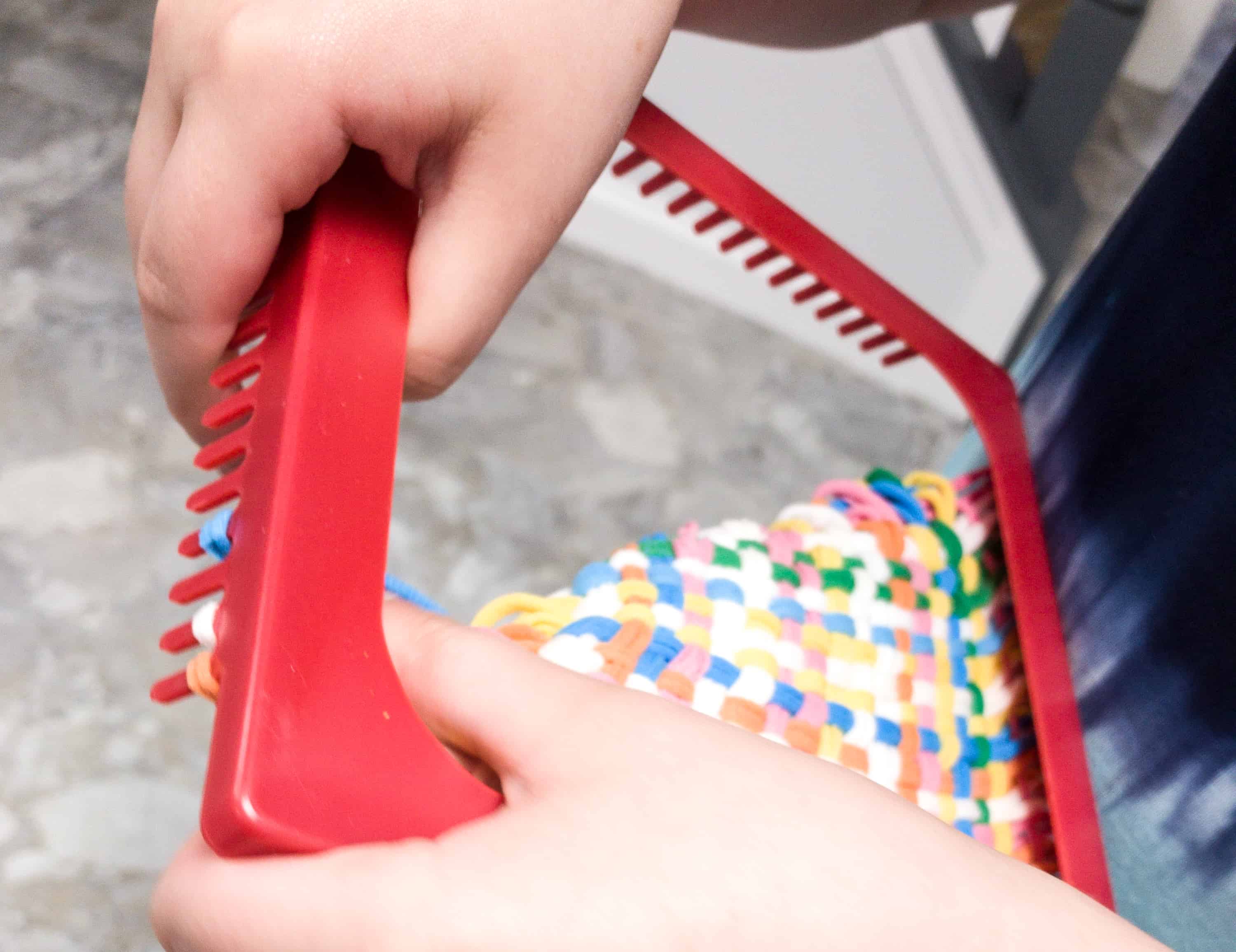 My daughter removed the loop strings bit by bit from the frame.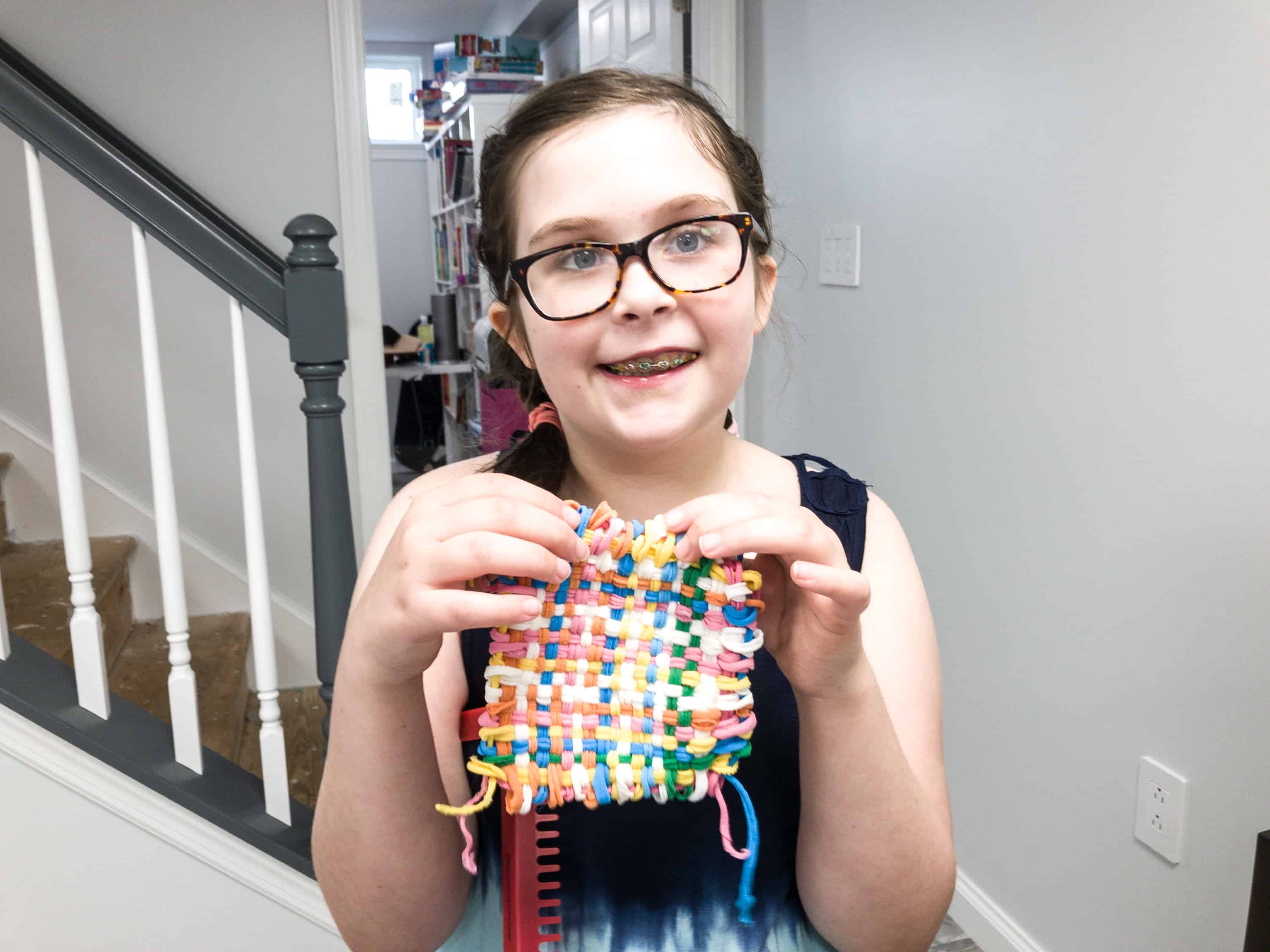 The last one that looped around the weave was the thing that kept everything together and maintained the potholder shape. Hooray, she did it!
It's another great month for Girls Can Crate! Julia Child lived a full life and deserved to be our heroine of the month. She inspired us not only in her cooking shows but by the way she adapts to changes in her environment and she excelled at everything she did. The kids will learn that if you work with passion you will always be determined and even if you put a lot of effort, it will never feel like a burden. The activity book was engaging and the potholders were useful. There are a lot of loop strings provided so that worked out great. I wish there are more activities with crafts or materials in it but other than that this box is a hit!
Do you enjoy Girls Can Crate as much as we do? What's your favorite thing about this subscription?