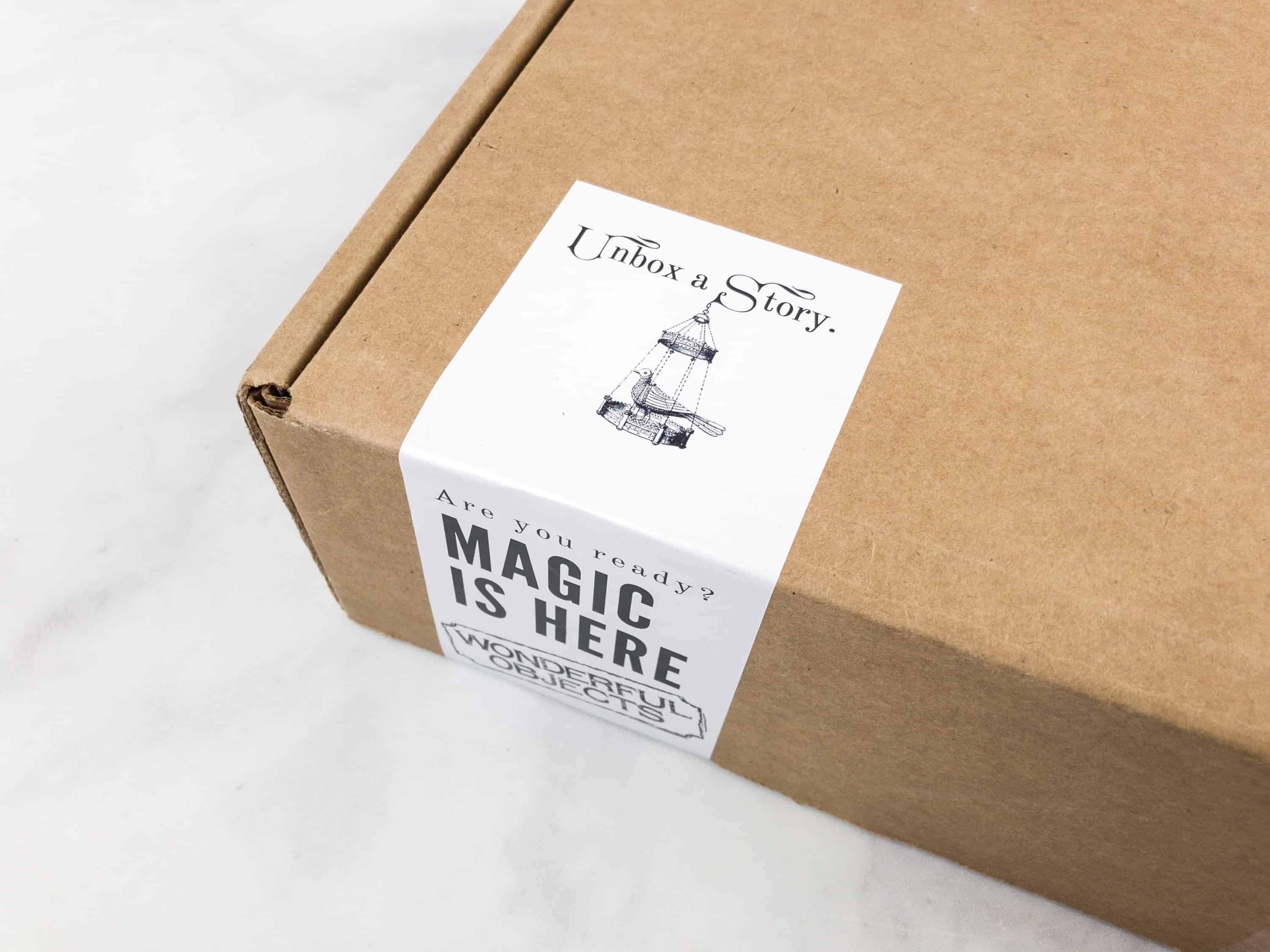 Wonderful Objects Kids Box by Wonder and Company is a quarterly subscription service that lets your kids explore the magic of story-making. For $72 per quarter, you'll get a mystery box that invites children to ask "What ifs…?" and encourages them to find answers through an imaginative and magical way.
This is the Extraordinary Hidden Lab Box volume and shipped in March 2018. We didn't want to spoil the mystery for subscribers by posting too early – this box has a somewhat uneven shipping schedule but the subscription is indeed active, even if the handmade mysteries take a while to create! By my count this is actually the Fall 2017 box. I'm not sure how they're handling subscription charges.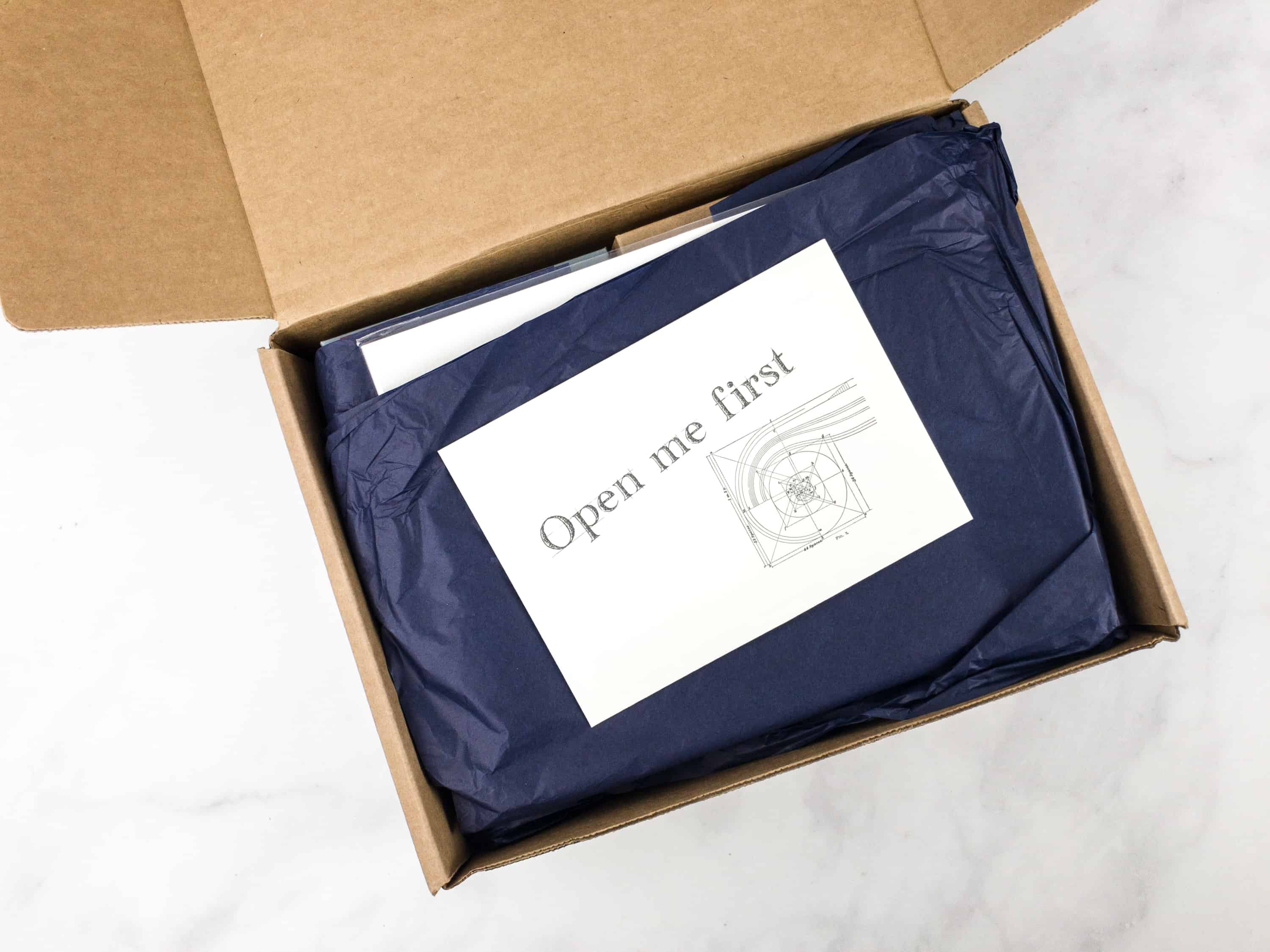 In advance of the actual box, you receive a teaser stuffed with curious clues to draw you into your upcoming adventure.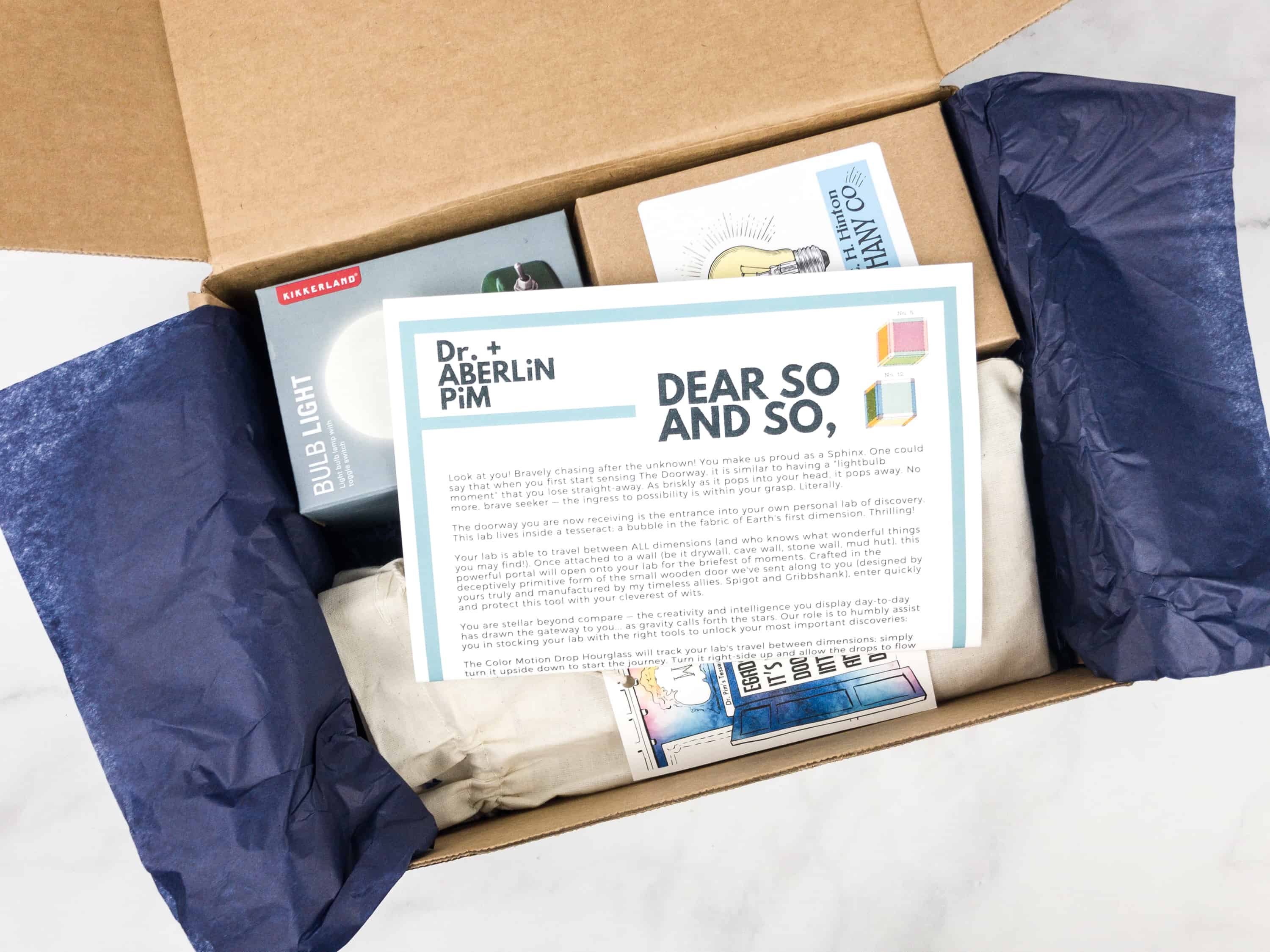 Items are wrapped in a blue tissue paper, disguising their nature.
DEAL: Save $10 on any plan with code HELLOWONDER10!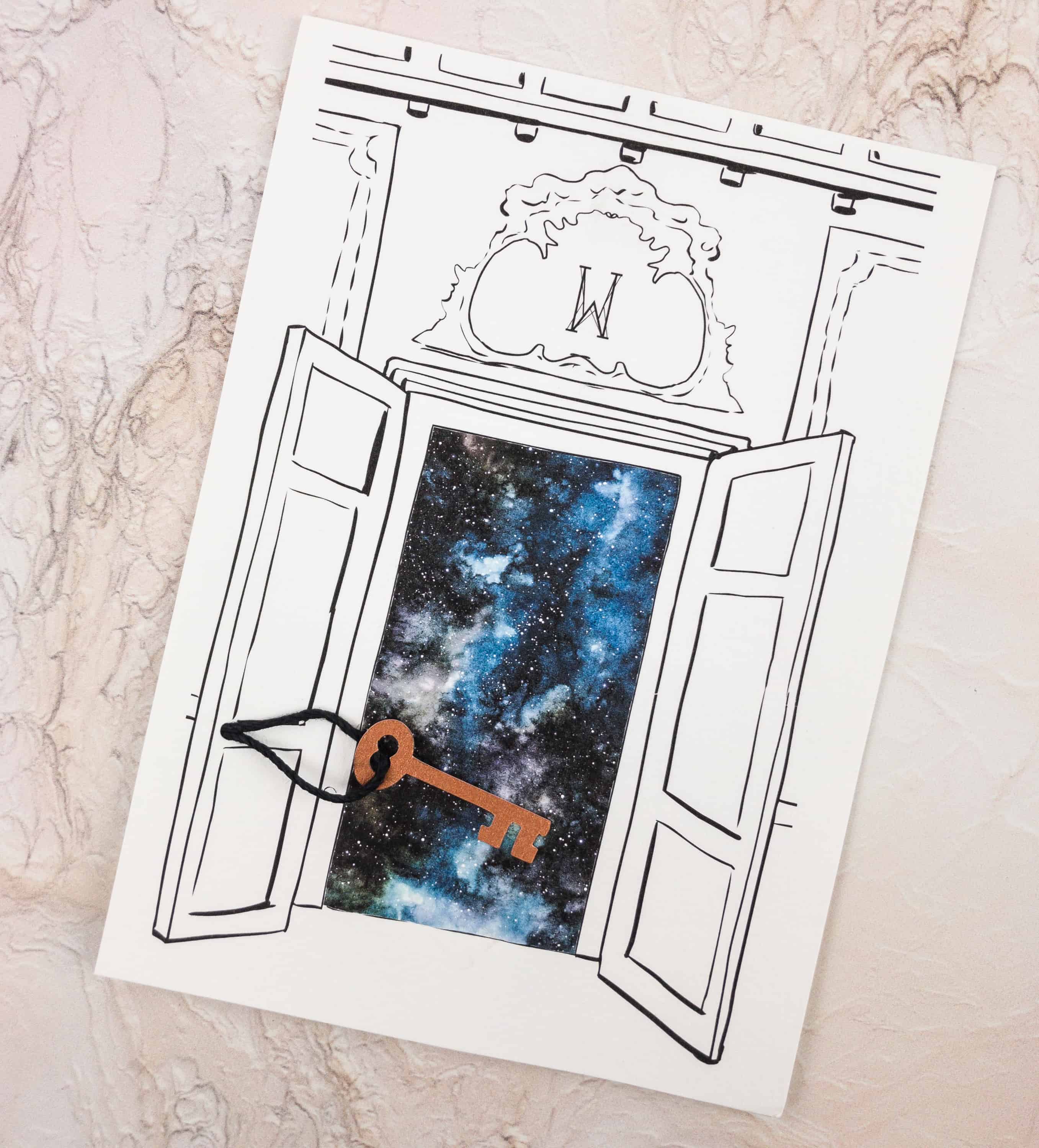 Before this big box arrived, we received the teaser in the mail. It was a key and a card featuring an illustration of a door opening to the outer space.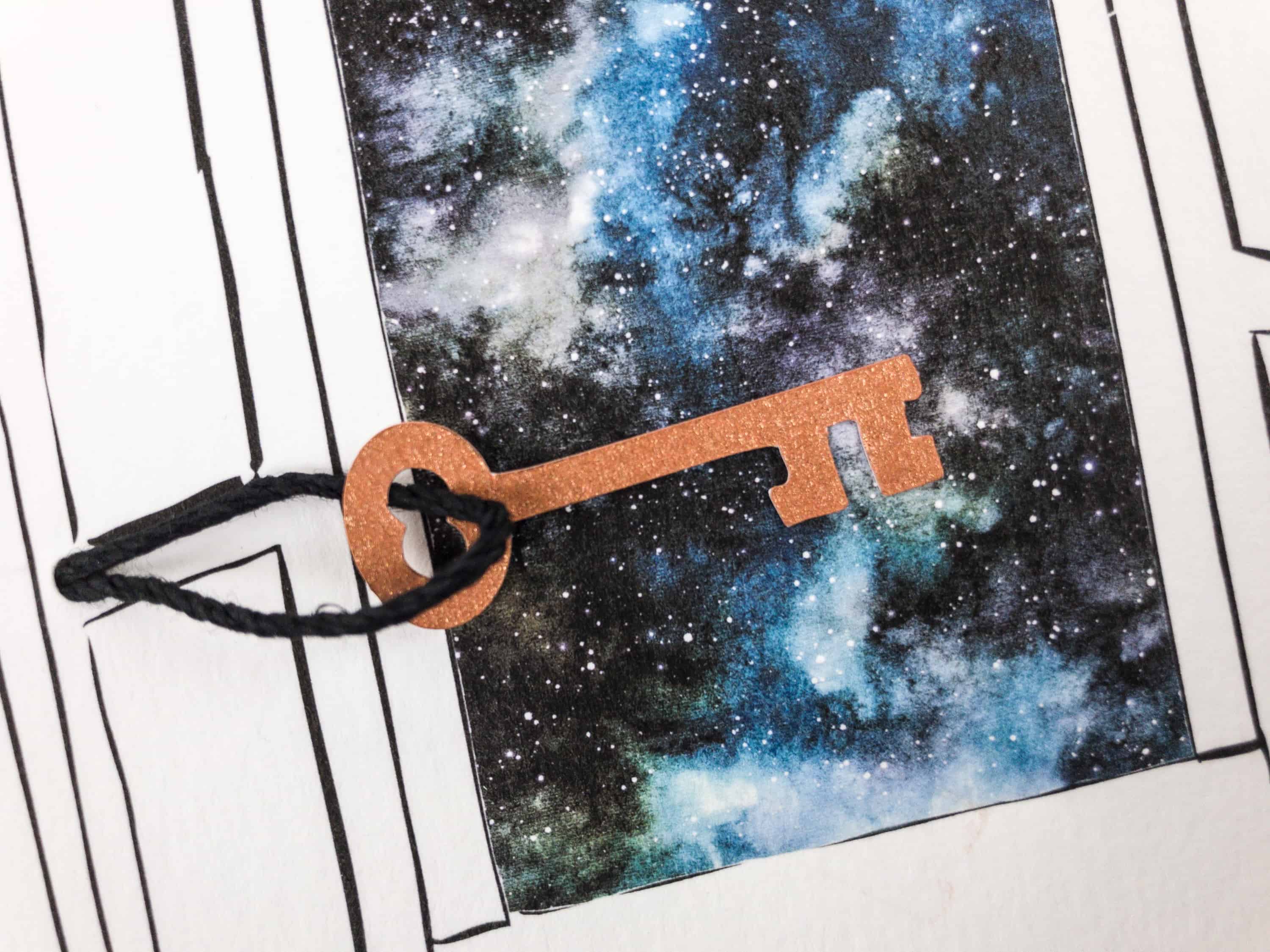 And we got a mysterious KEY. A key can open a lot of stuff… doors, treasure chests, and even opportunities! What do you think this key is for? Does it lead to… The outer space?
At the back of the card, there's a message that talks about turning keys and opening closed doors, strange things that can be scary, and you being brave.
Now, let's move on to the full box…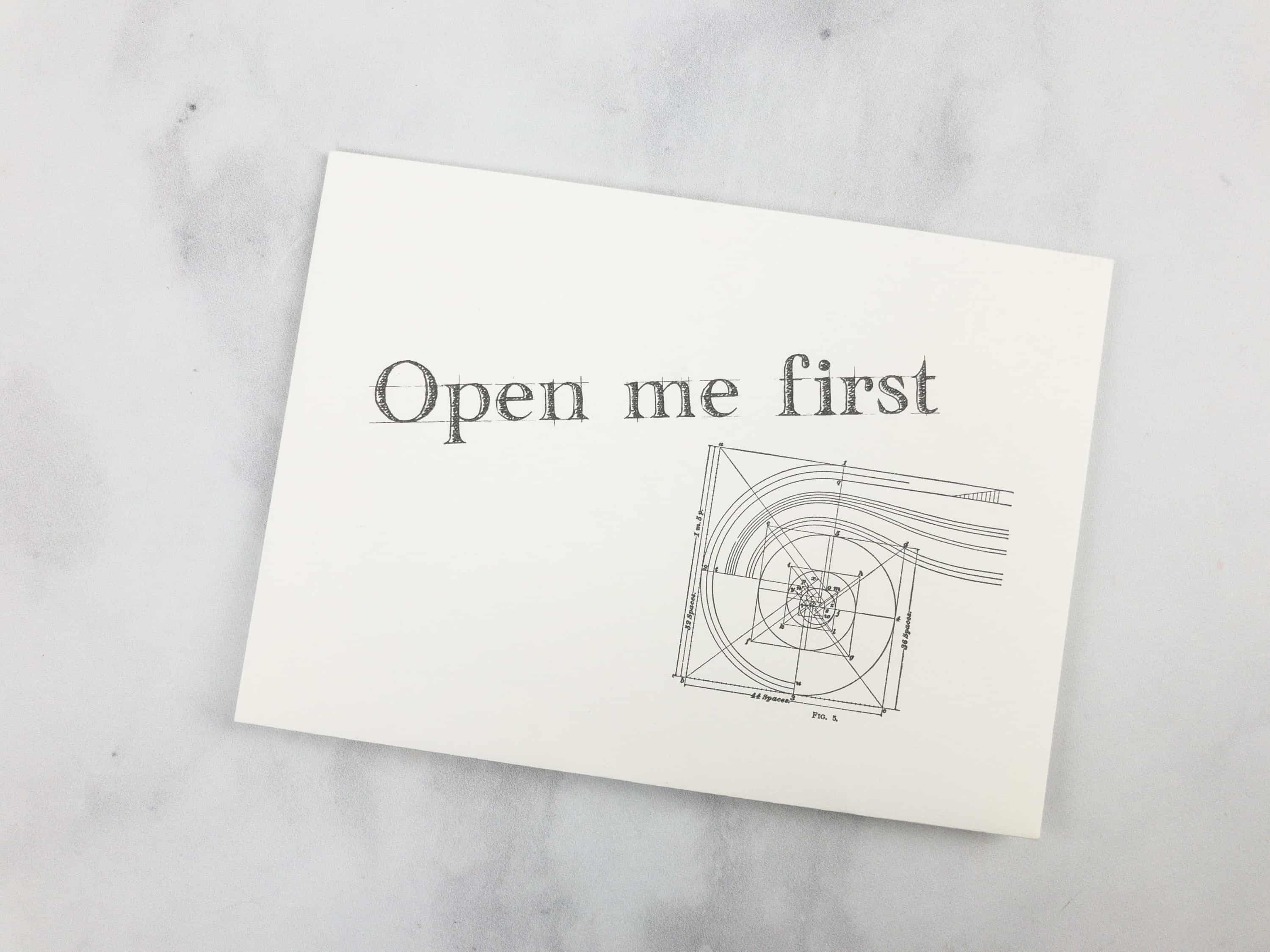 The "Open Me First" envelope is the first thing you see when you open the box.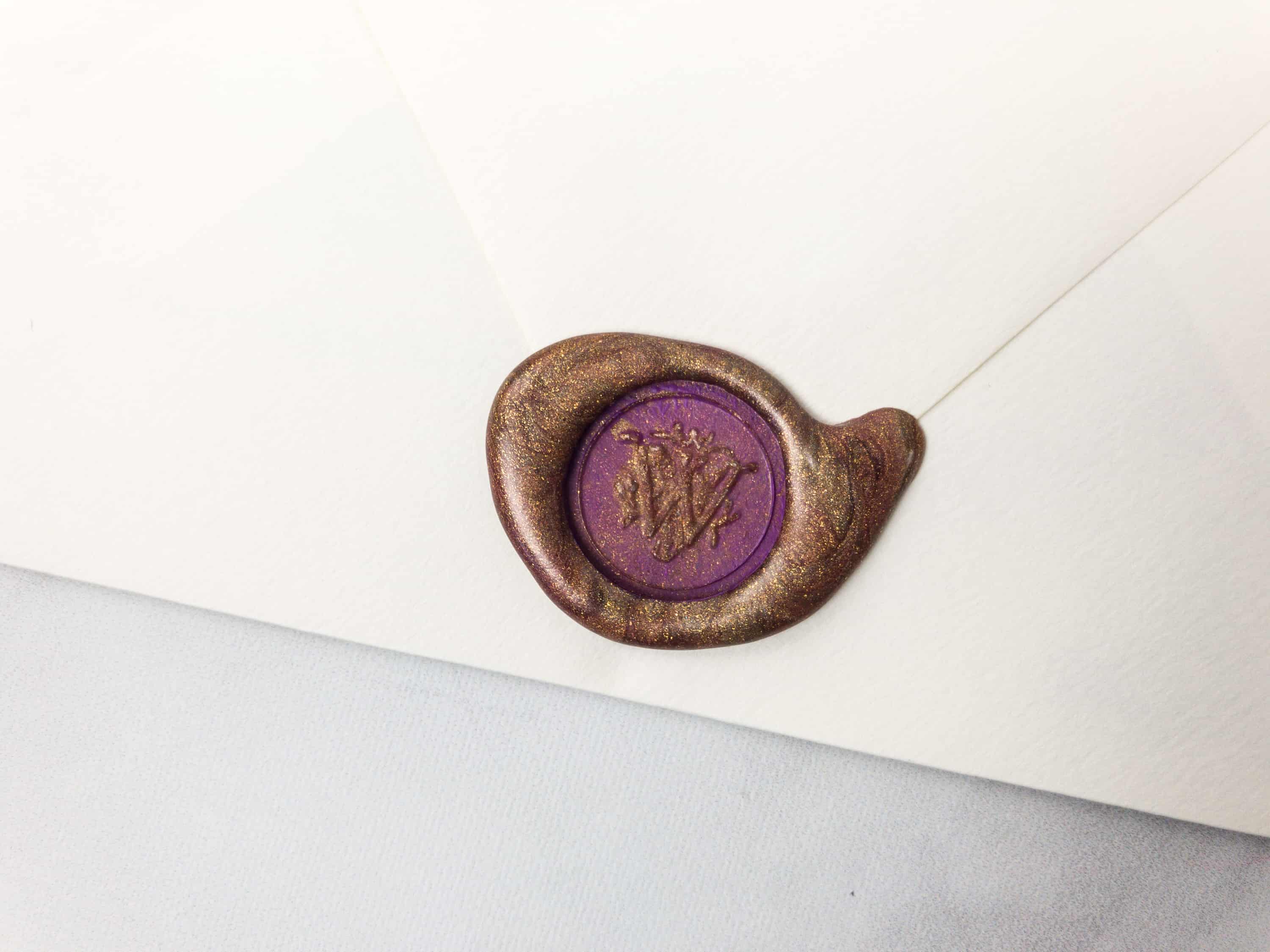 It's sealed with a wax stamp embossed with the box logo.
A letter from W serves as the information card for the box, introducing the peculiar contents.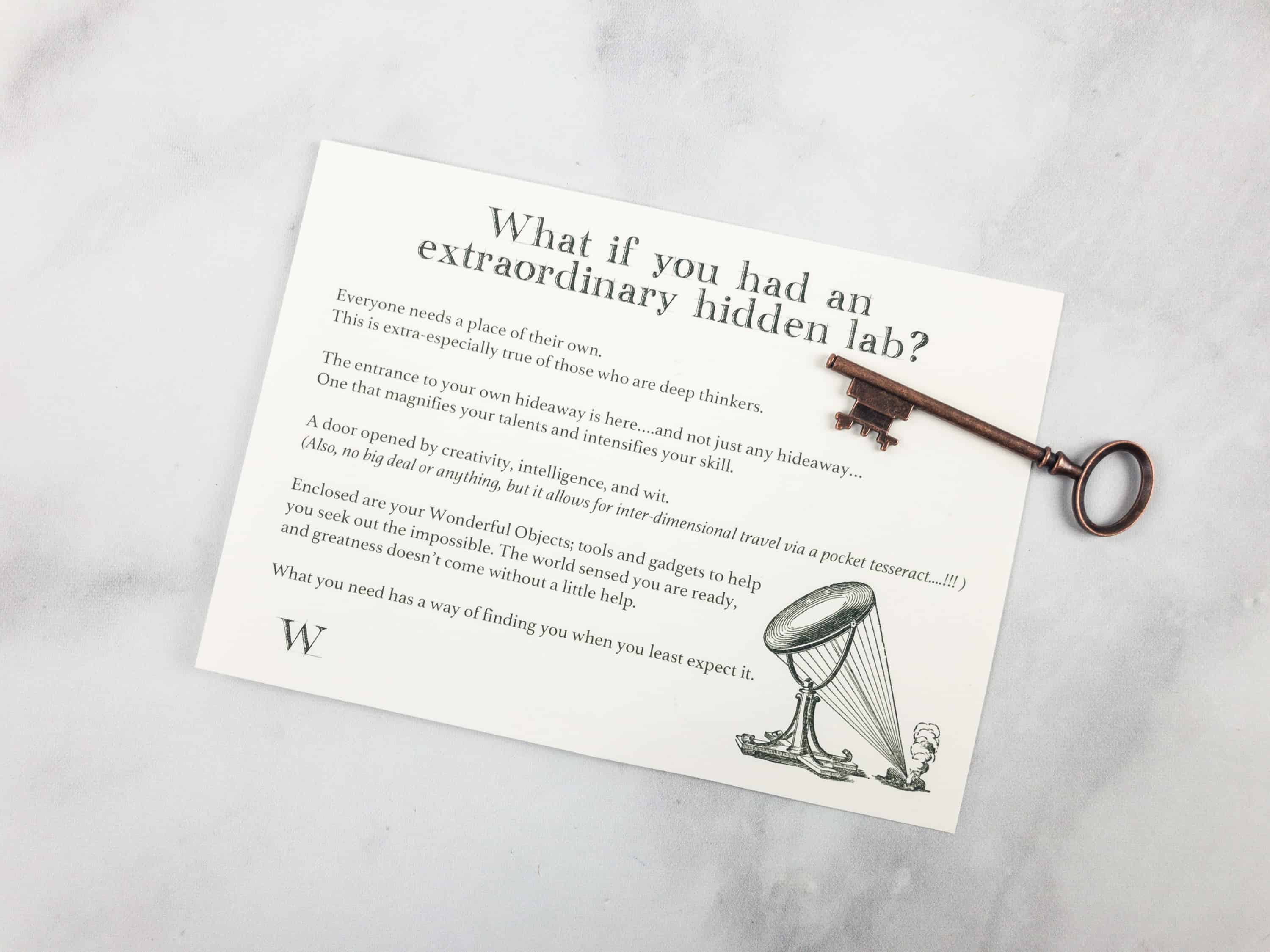 The box was themed Extraordinary Hidden Lab.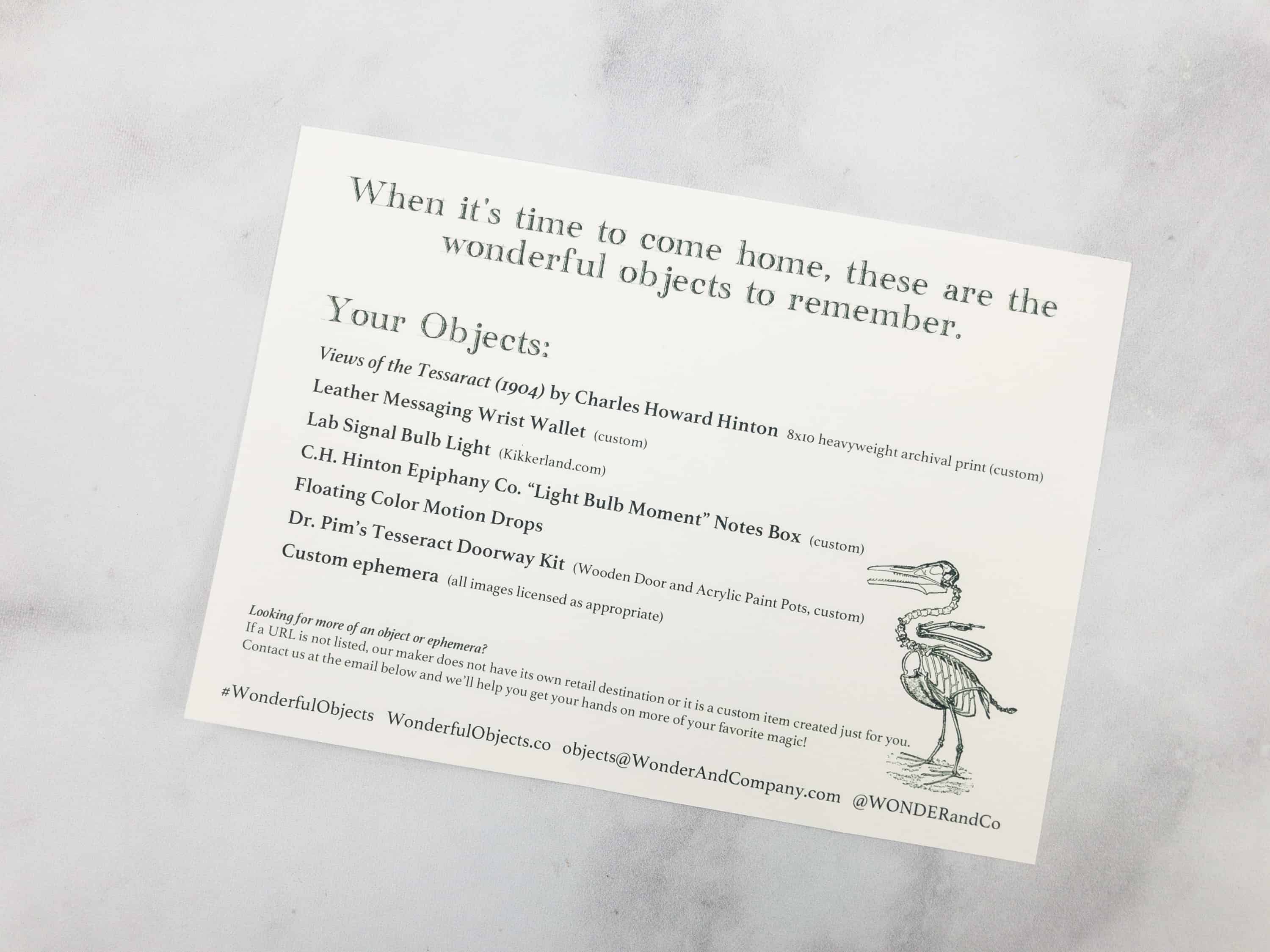 The other side of the card serves as the information card, listing all the items in this box.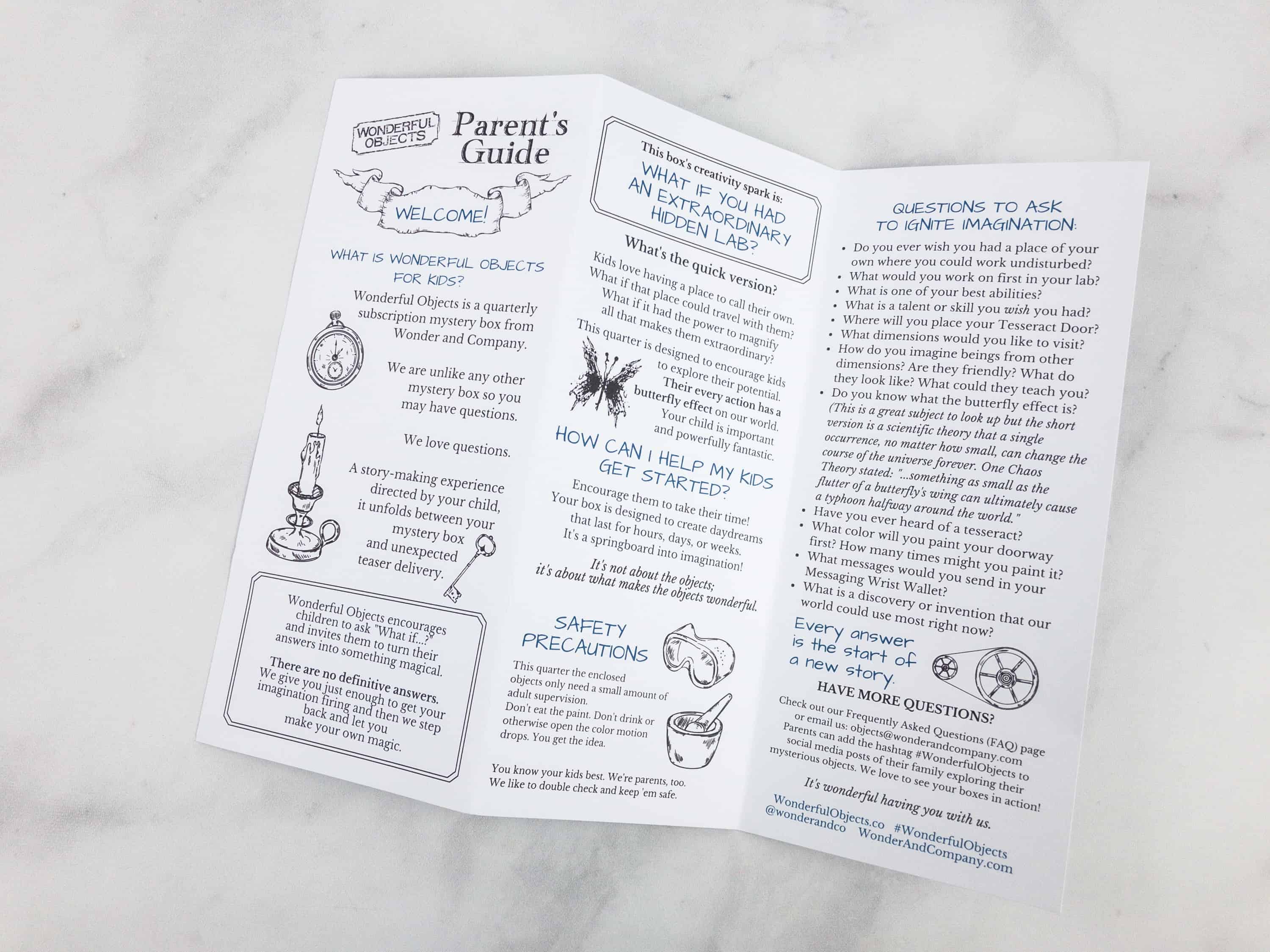 The box also came with a Parent's Guide, which always includes general safety precautions, an explanation if you received the box as a gift or still aren't sure what it's about, and questions to help guide the adventure.
Do note that the box is geared to 9 to 14-year-old kids, although younger kids will still enjoy everything too, but they may need a lot more guidance.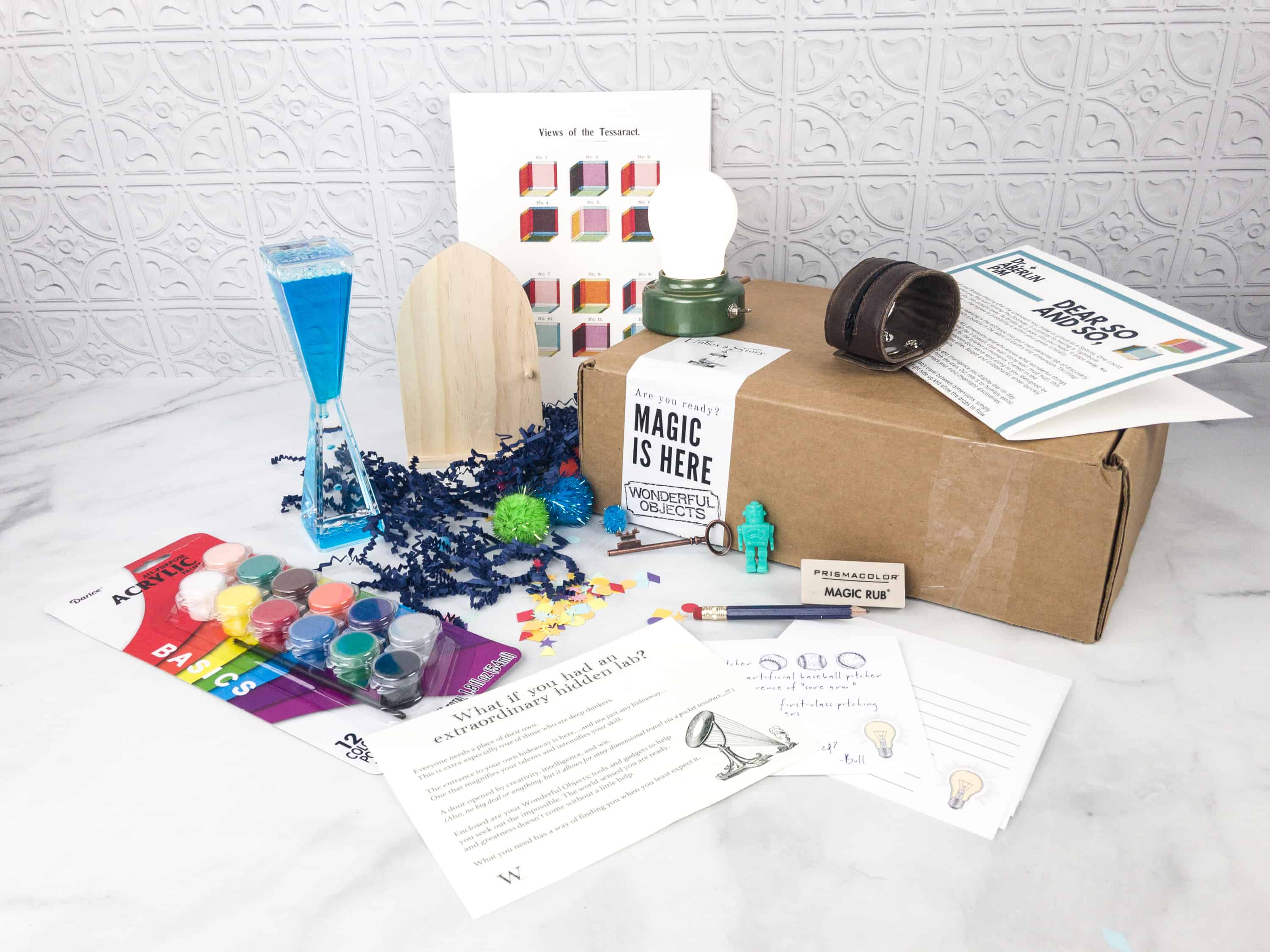 Everything in the box!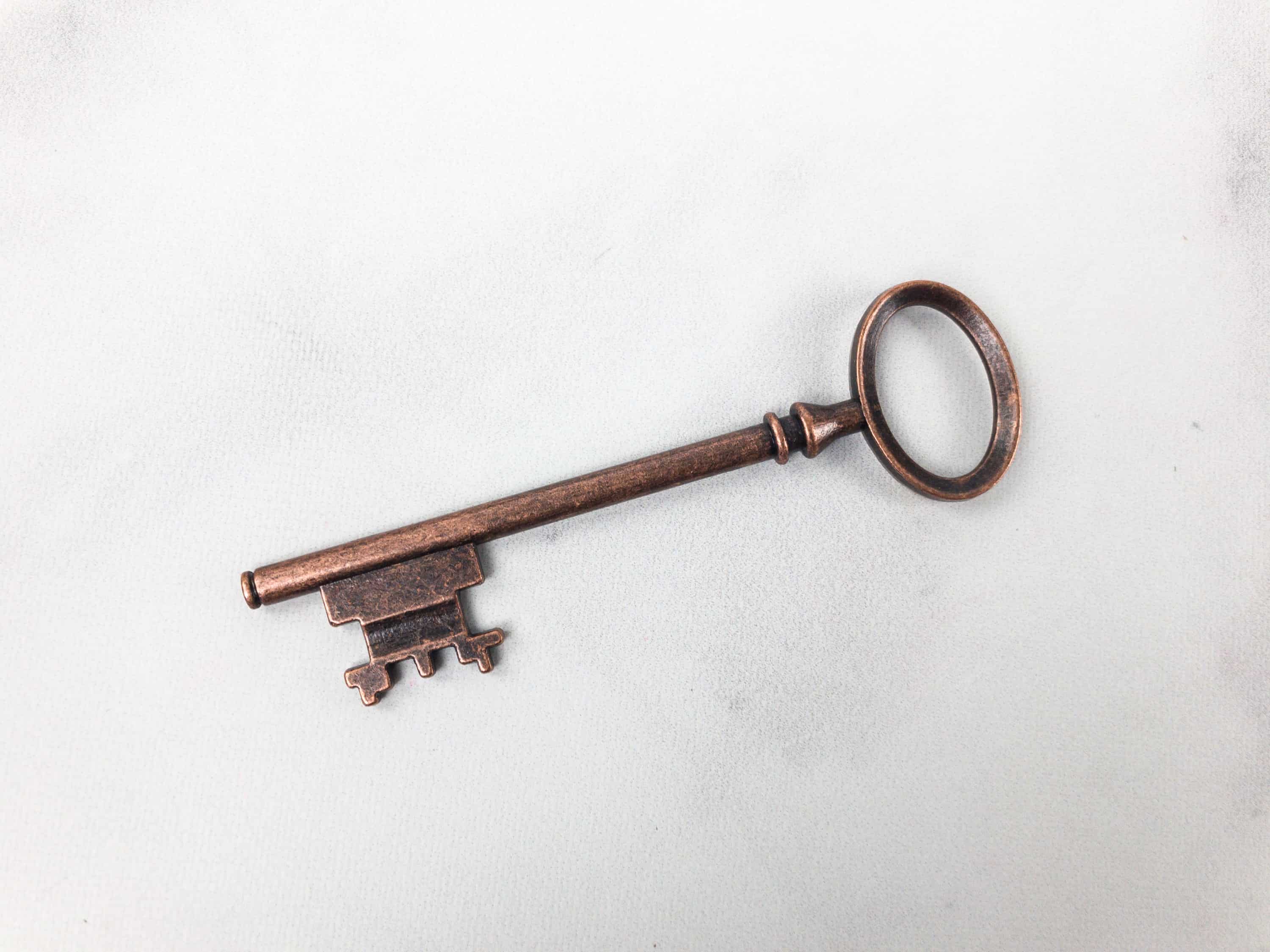 Hidden doors need locks and keys, so we got an antique skeleton key to start up!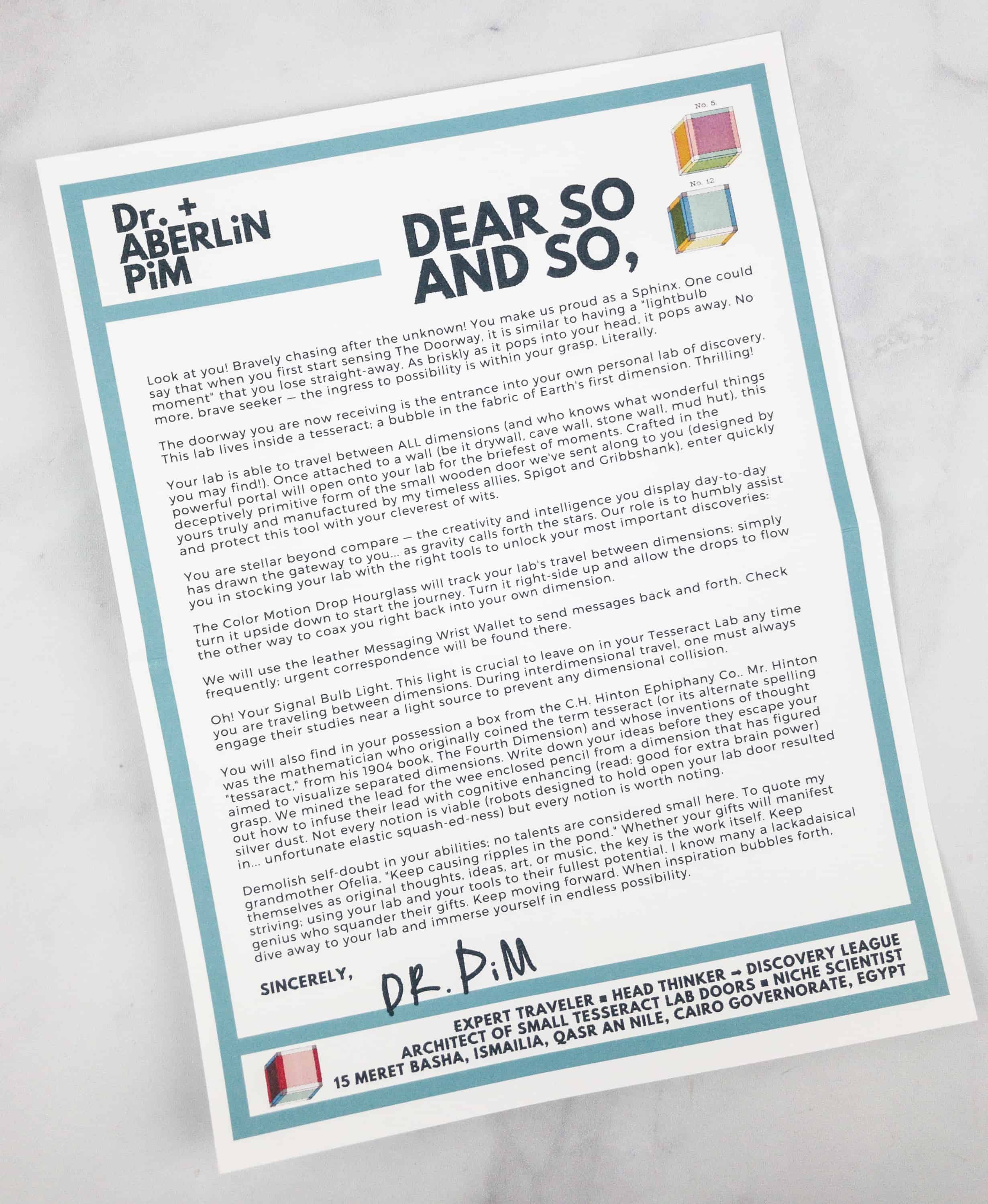 Dr. Pim is an architect of small tesseract lab doors, and he'll help us discover more! He describes everything that the door will do (like lead us to new dimensions, despite its rough-hewn looks) as well as introduces us to the Tesseract!
FWIW, this box was timed really perfectly with the Wrinkle in Time movie release! I really love the magical message – keep using your gifts, whatever they are!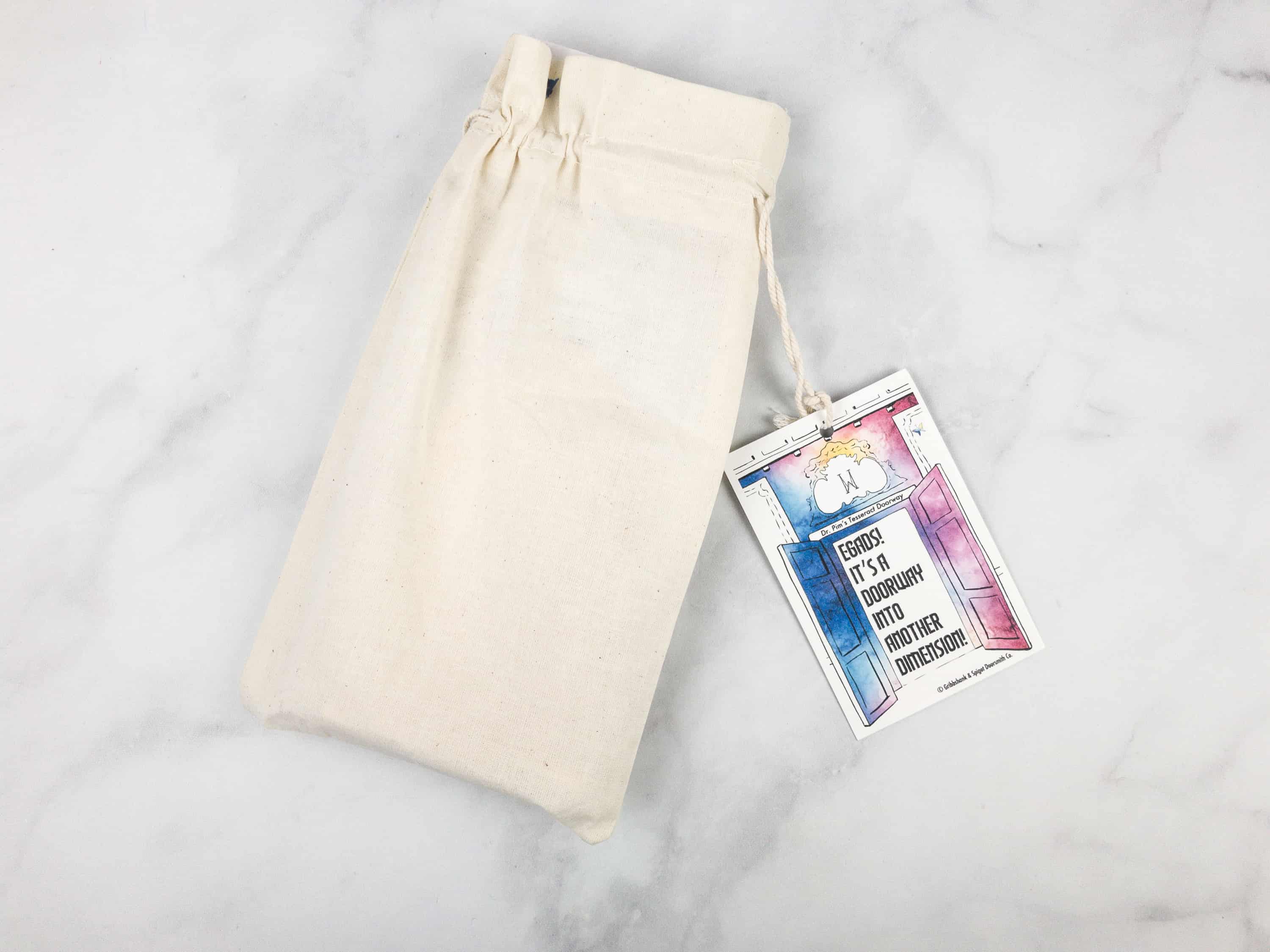 Dr. Pim's Tesseract Doorway Kit. The doorway kit looks interesting! The doorway is kept inside a pouch!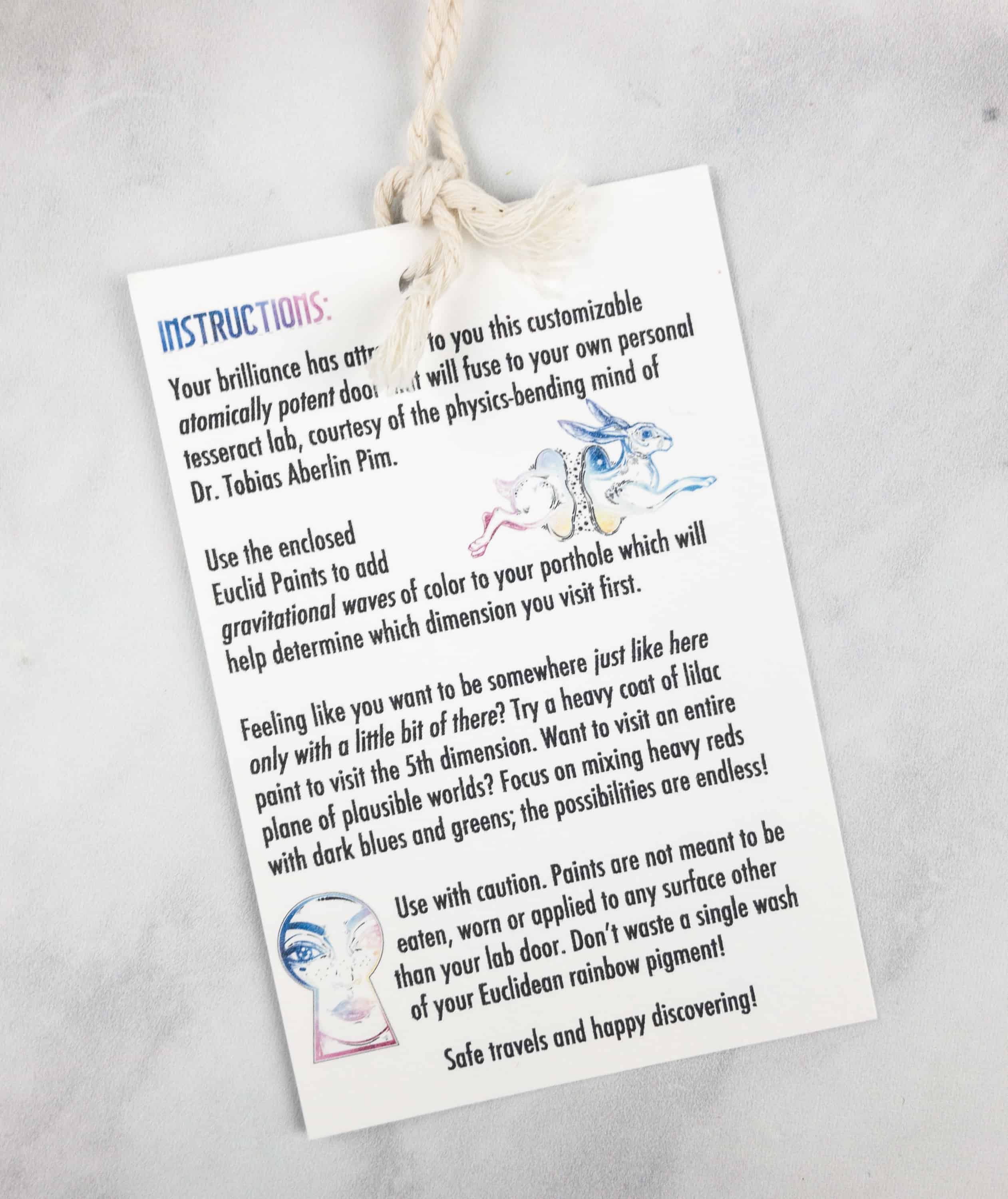 It also comes with a tag on how to customize your door.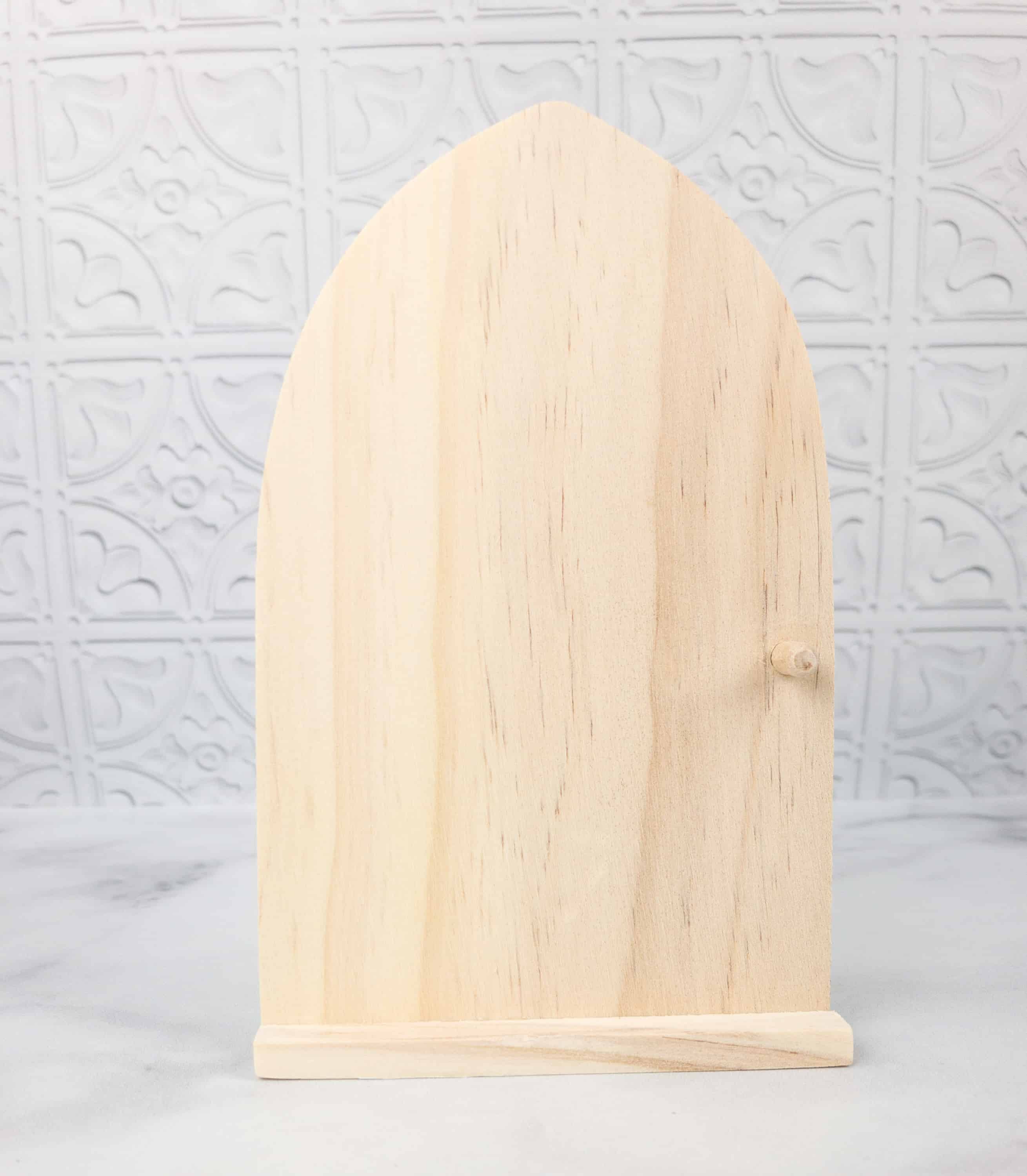 The wooden door, without any color yet, already looks fantastic and mysterious. Where do you think it will lead you?
The kit also came with a set of 12 acrylic color pots, so you can customize your door, and be artistic on how you want it to appear. My daughter was pretty excited about this!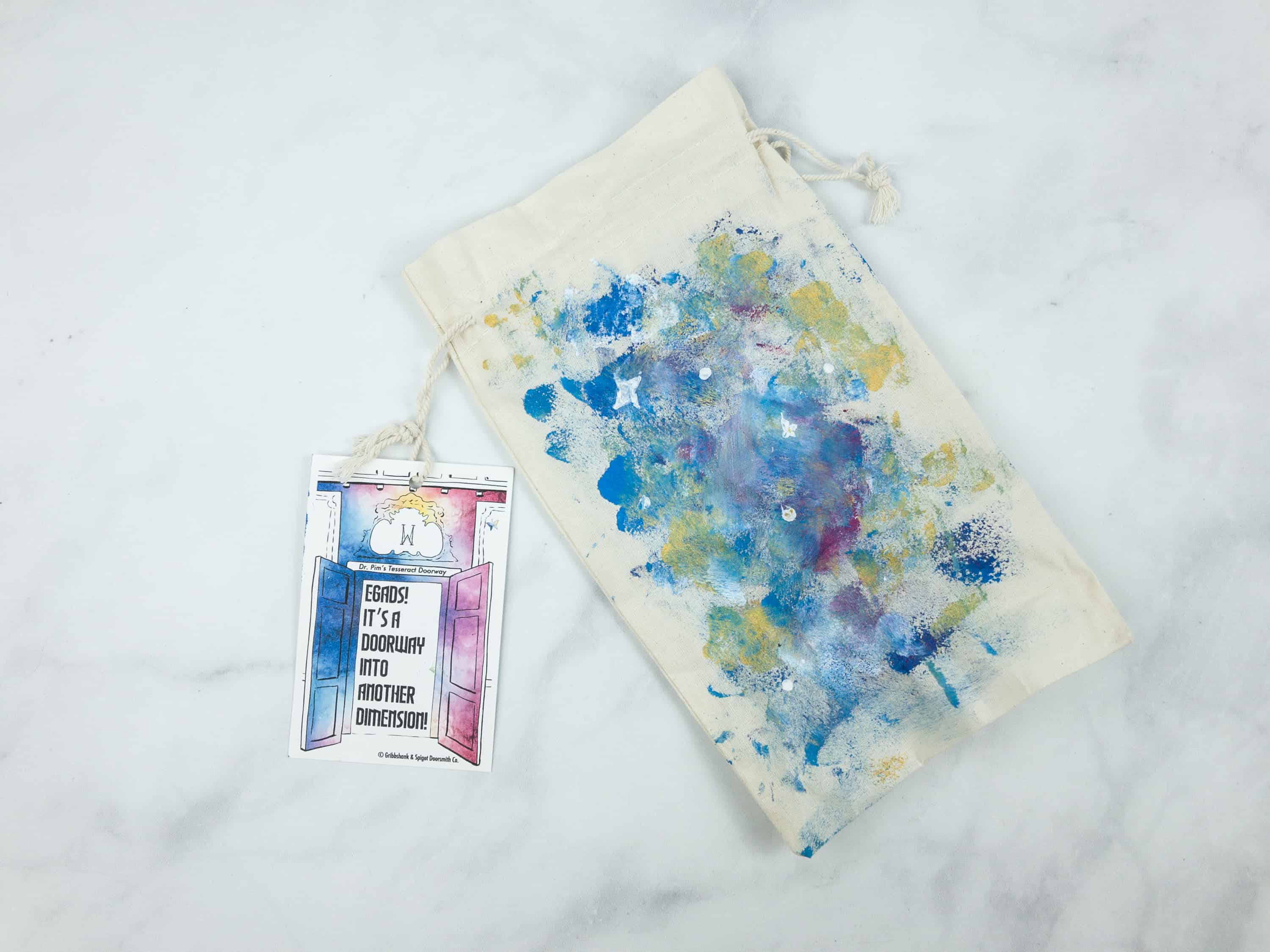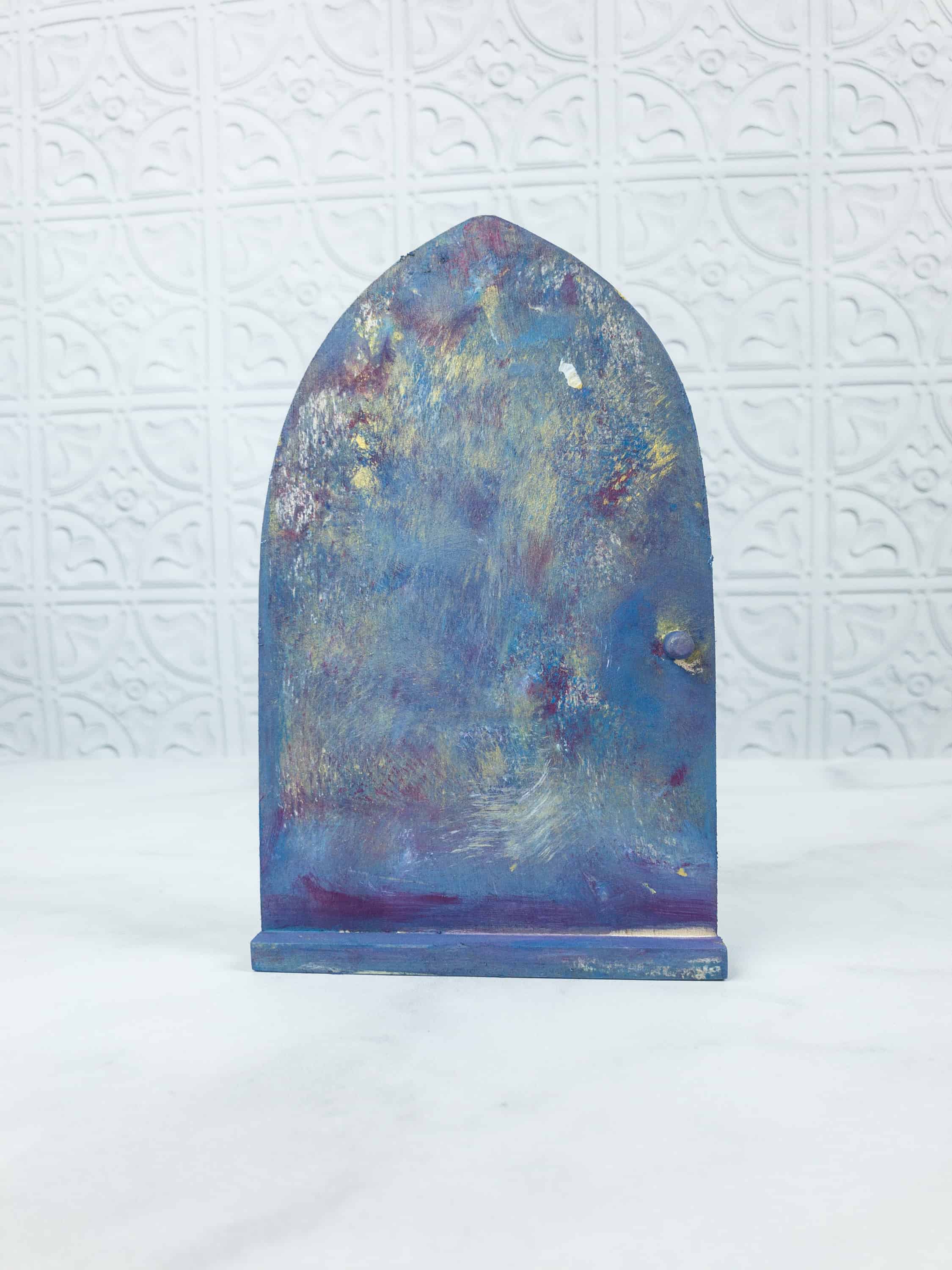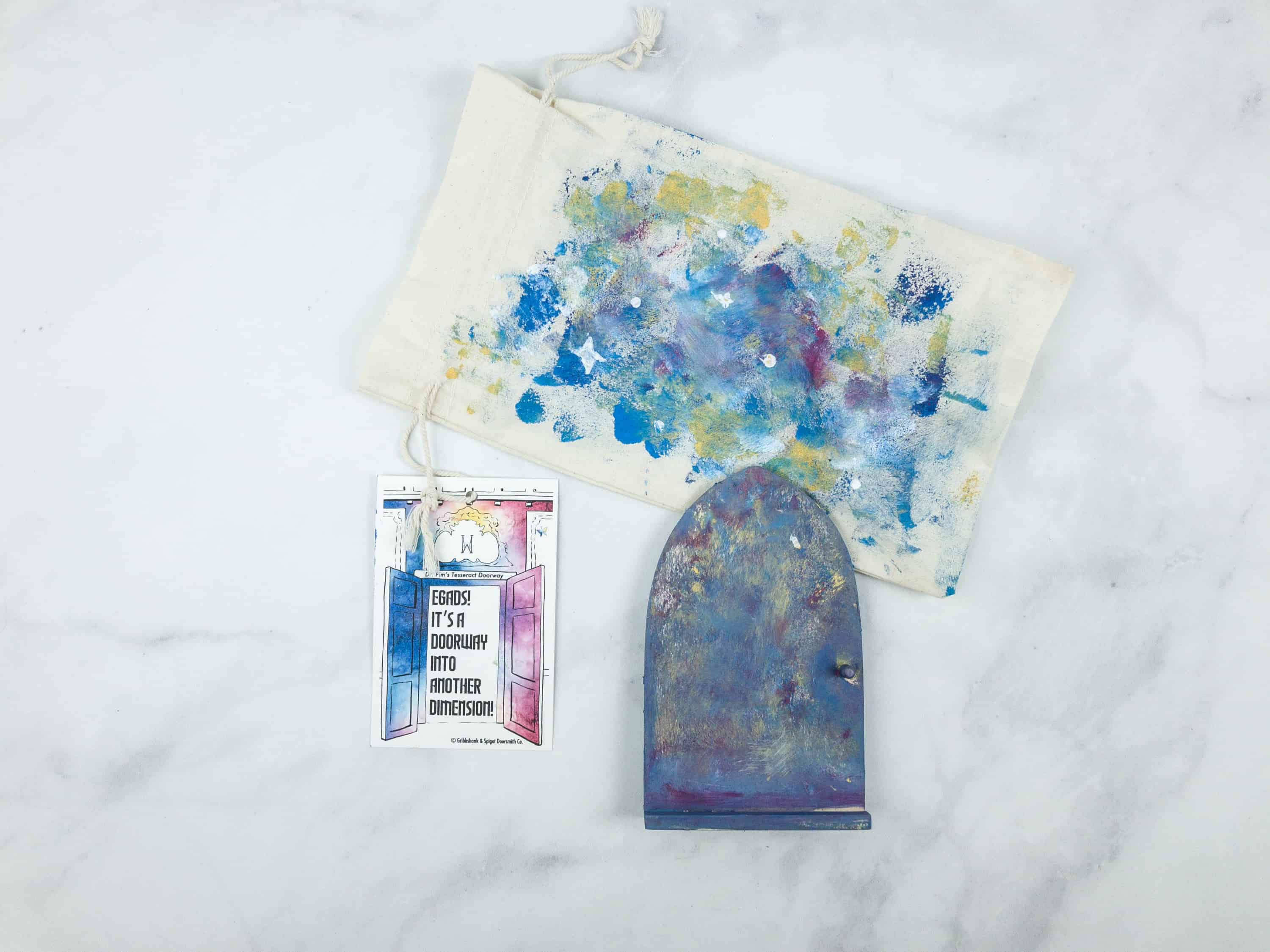 She really got into it, and I think this doorway definitely leads to another dimension!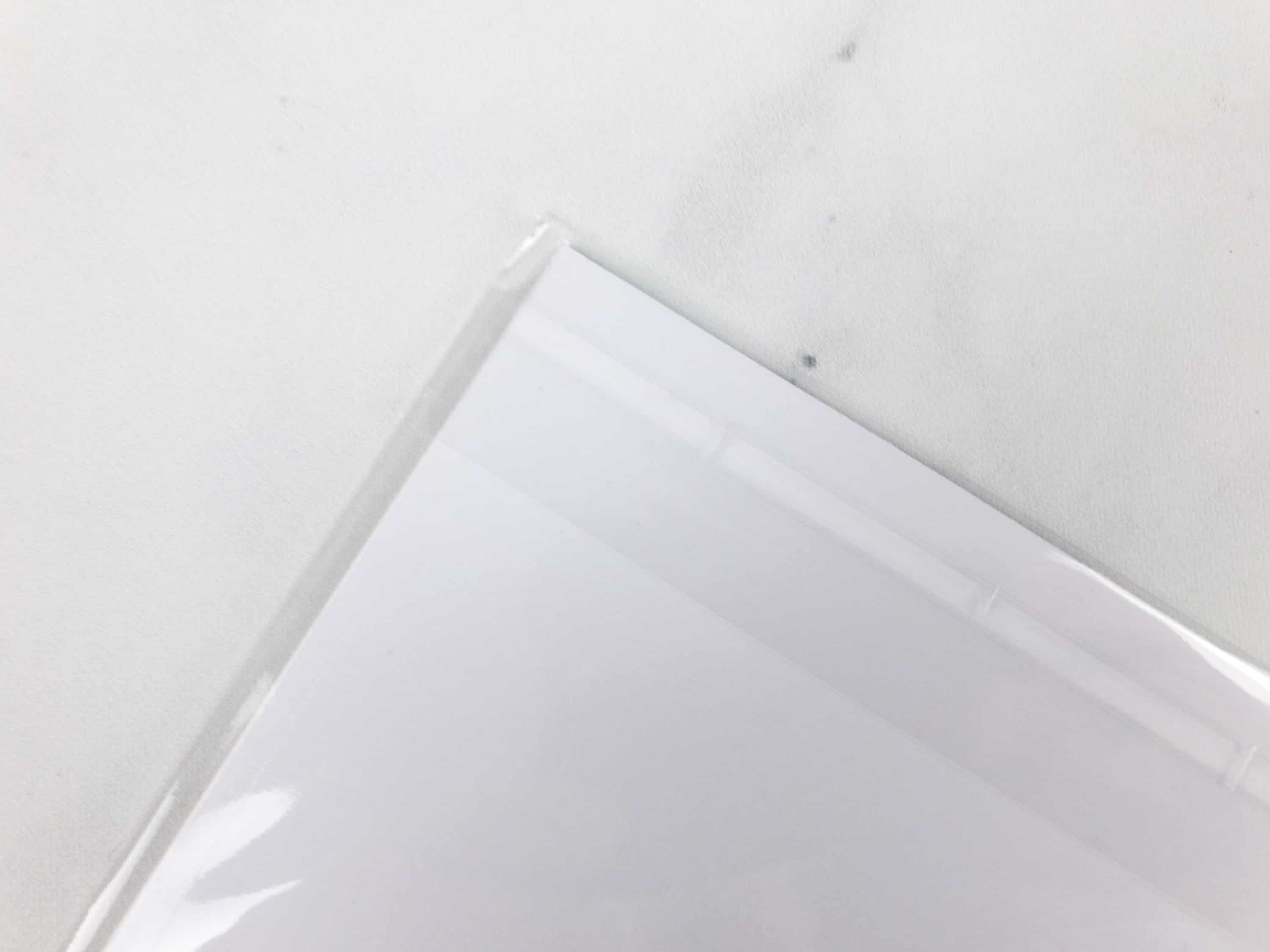 The print image of the "tesseract" is protected and neatly packaged.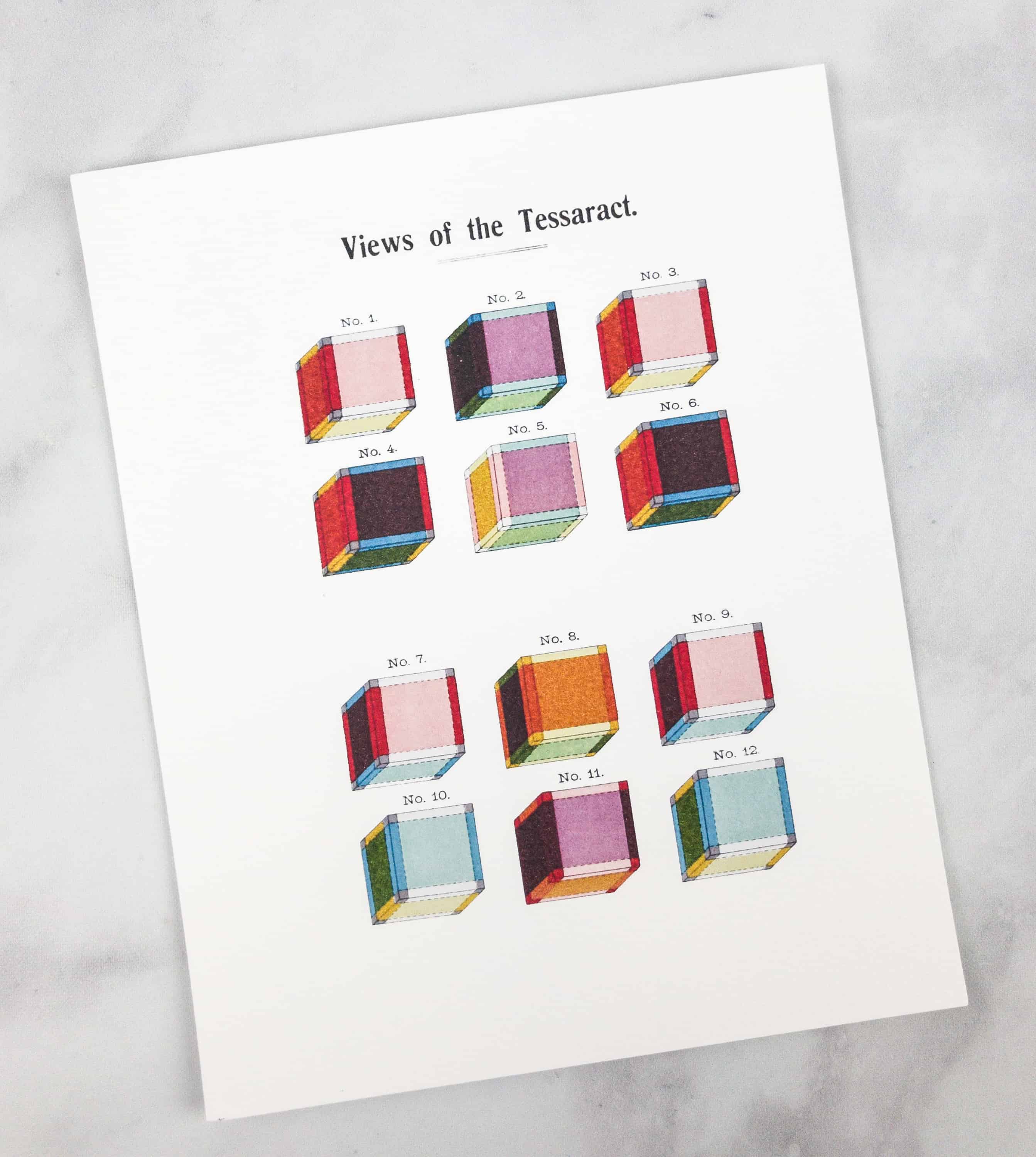 Views Of The Tesseract 1904 By Charles Howard Hinton. The "tesseract" is a four-dimensional analog of the cube, the tesseract being to the cube as the cube is to the square. Charles Hinton is a mathematician who coined the term "tesseract" and it appears in his book, A New Era of Thought.
Here's some extra reading for super curious kids!

Leather Messaging Wrist Wallet. The wrist wallet actually looked just like a wrist band. The zipped compartment is located at the back (insides when worn).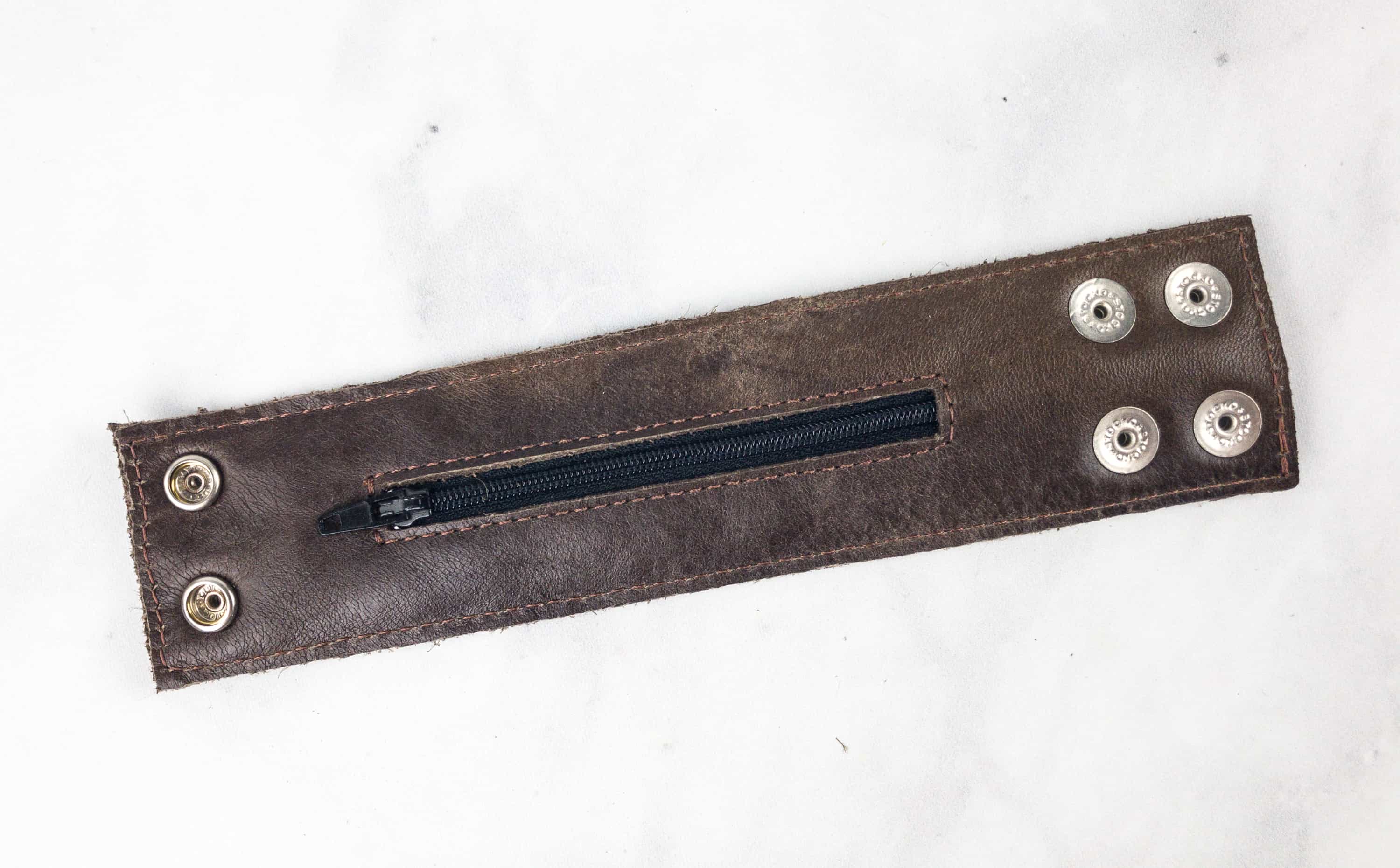 It has snaps that can also be easily adjusted for the perfect fit.
It can contain little notes, paper strips or any secret message you need to pass on.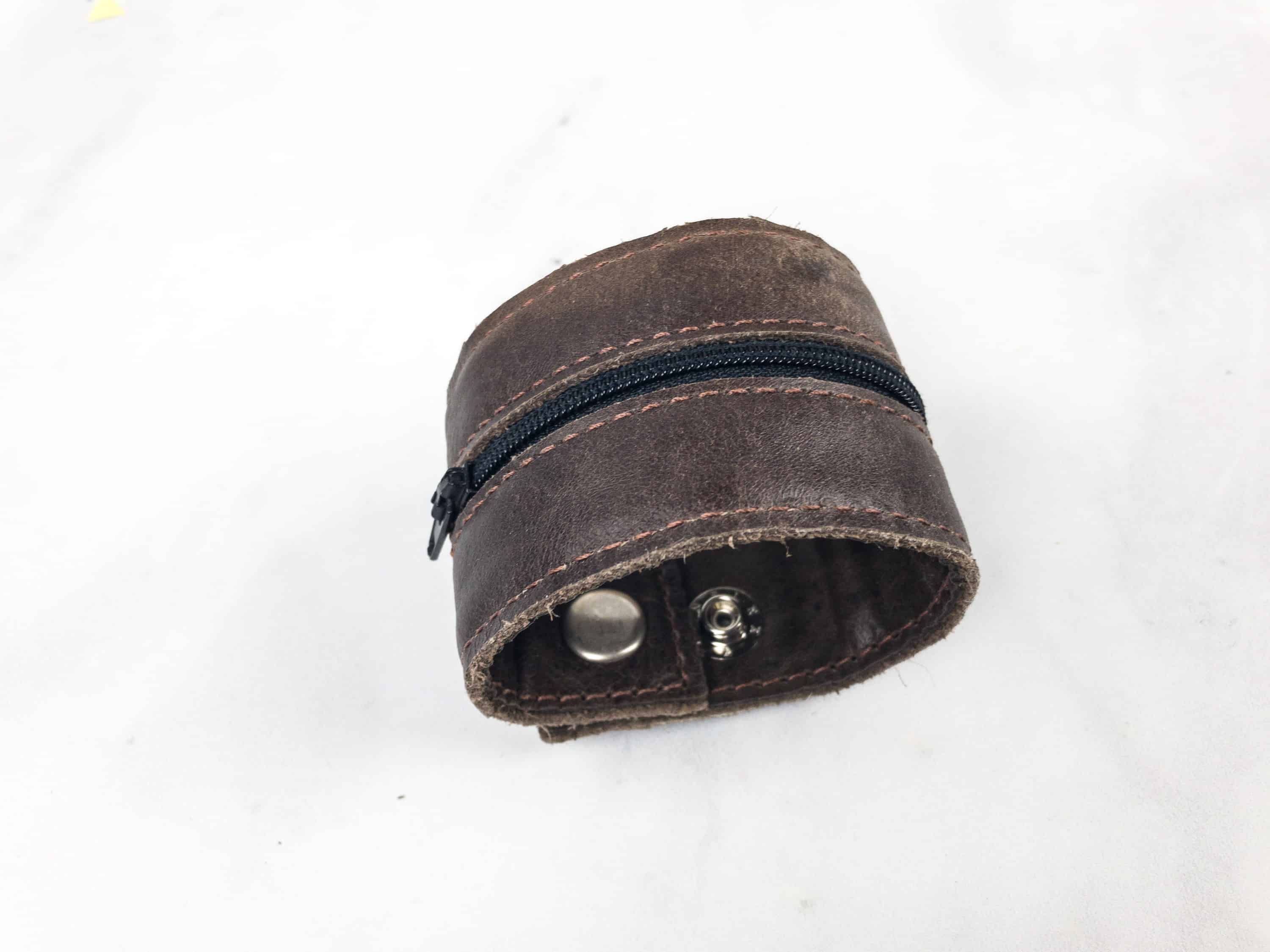 Here's how it looks when snapped at the ends. However, this one is turned inside out. This looks like a great way to pass messages between dimensions!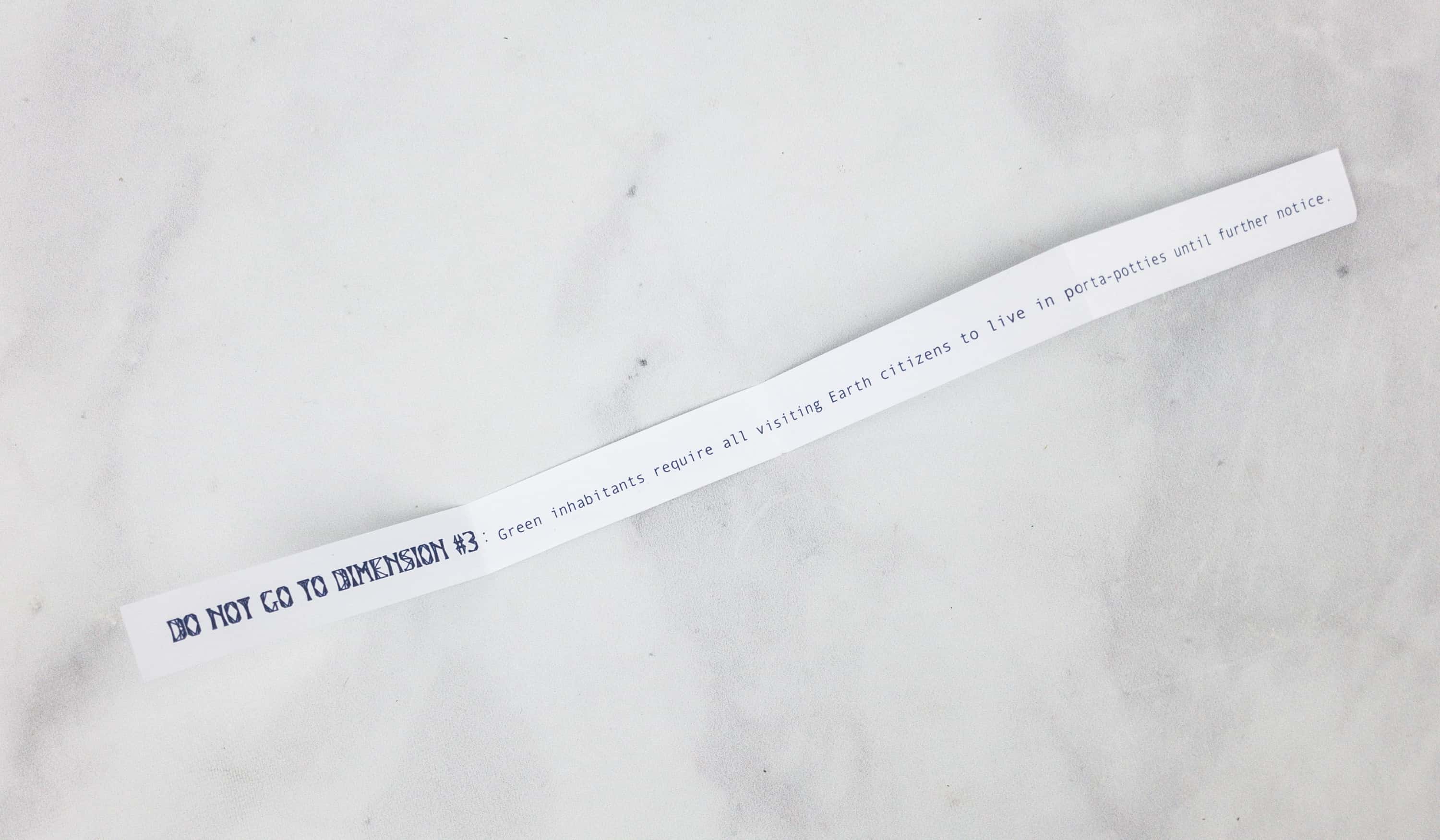 The message I got from this wallet is this:
DO NOT GO TO DIMENSION #3 : Green inhabitants require all visiting Earth citizens to live in porta-potties until further notice.
Floating Color Motion Drops. Are you familiar with sand timers? This one has the same purpose, but instead of sand it contains colored liquid.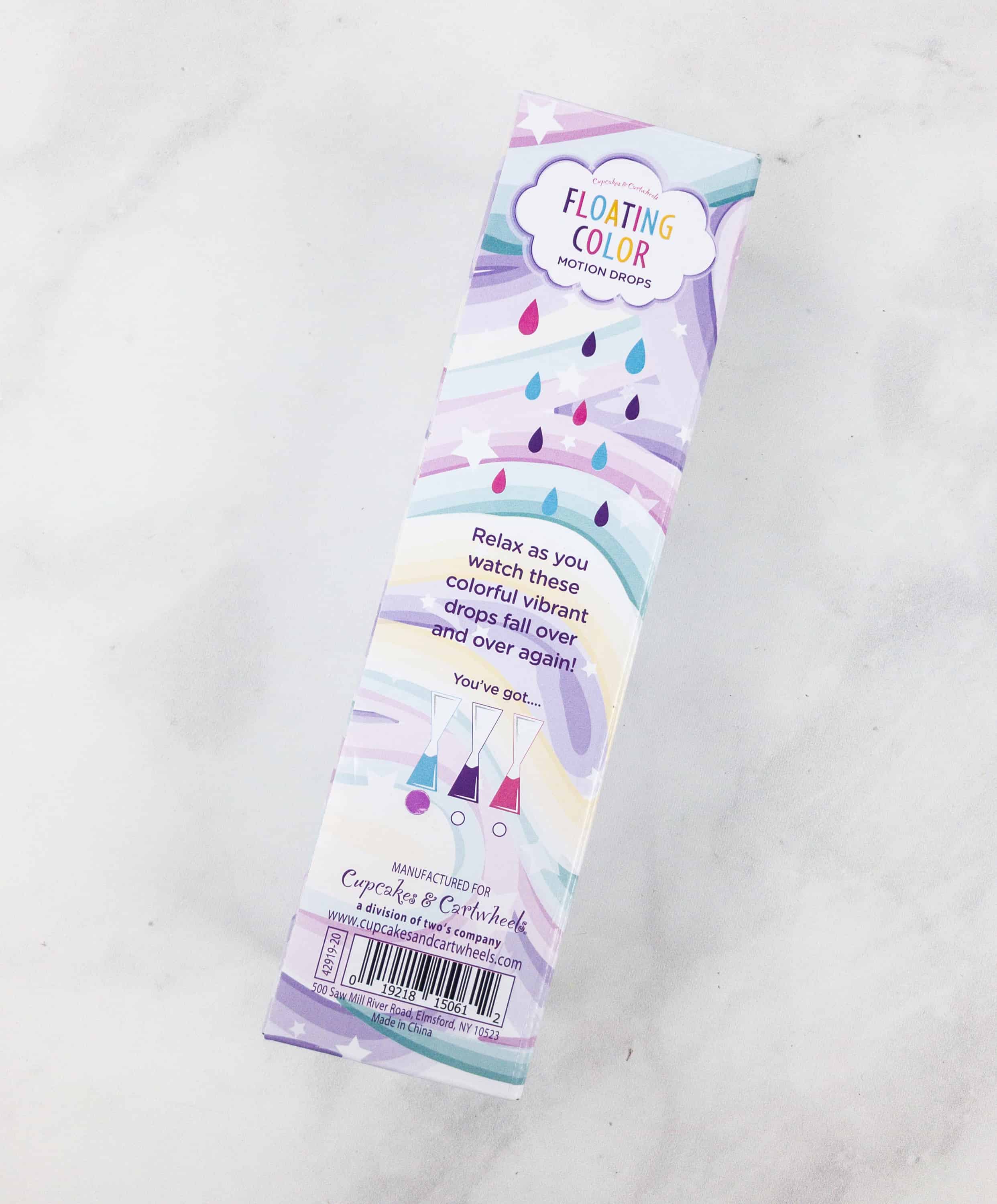 There are three colors available: blue, purple, and pink. We got blue!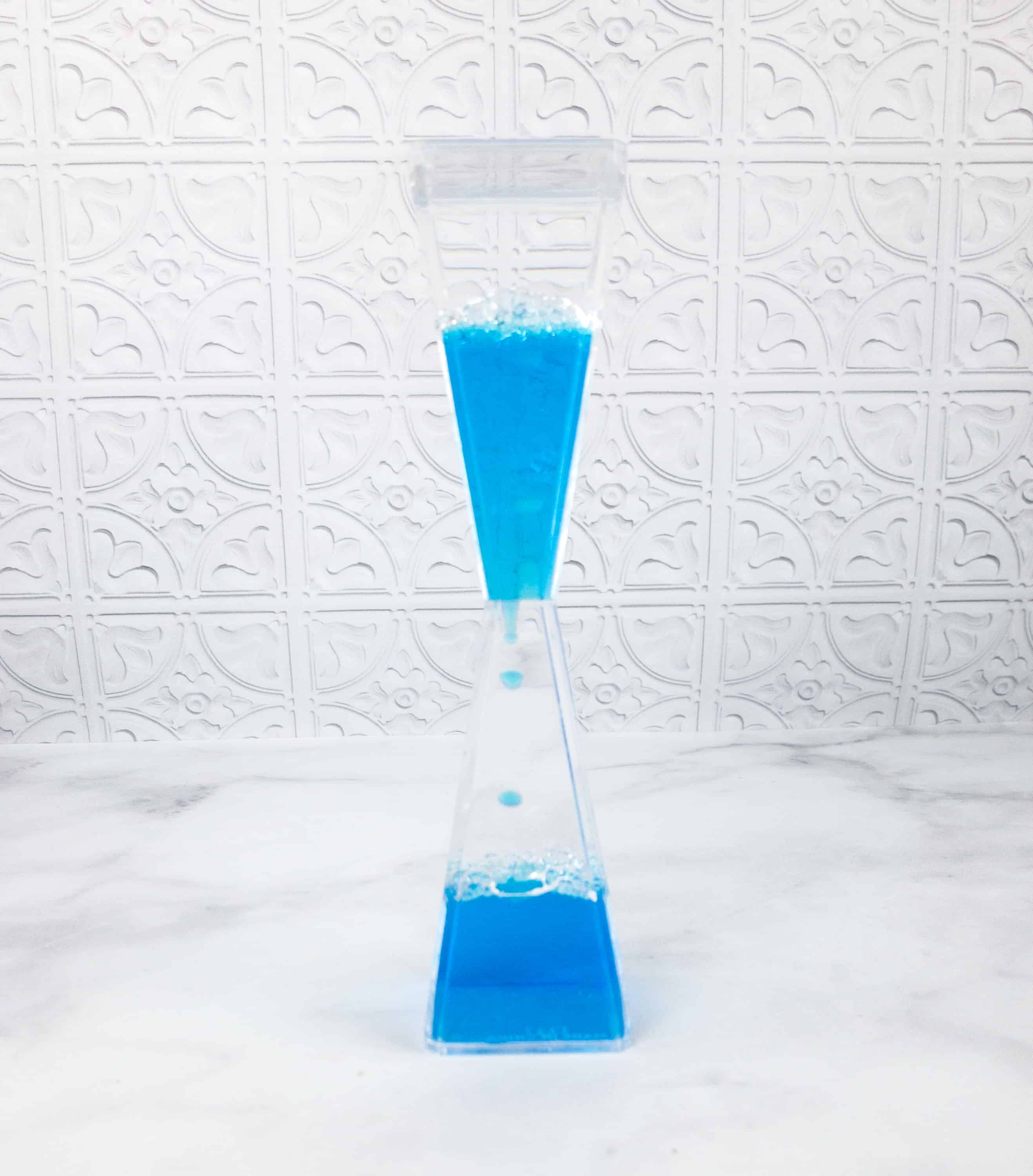 The design is similar to most sand timers. There are bubbles on top of the liquid.
It really looks satisfying as the color drops!
Lab Signal Bulb Light. I love the design of this lamp. The toggle switch is nostalgic!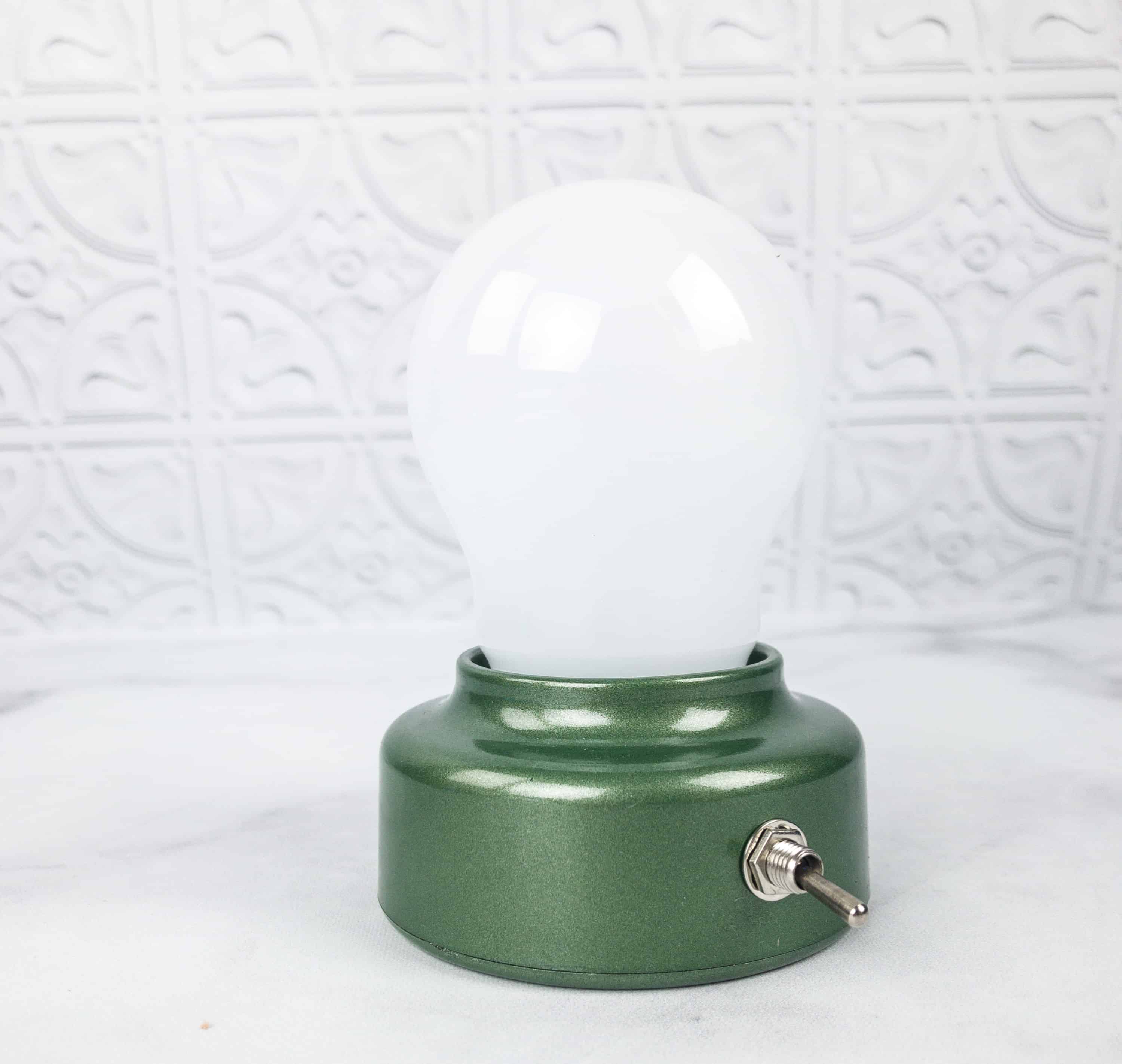 The bulb light is battery operated.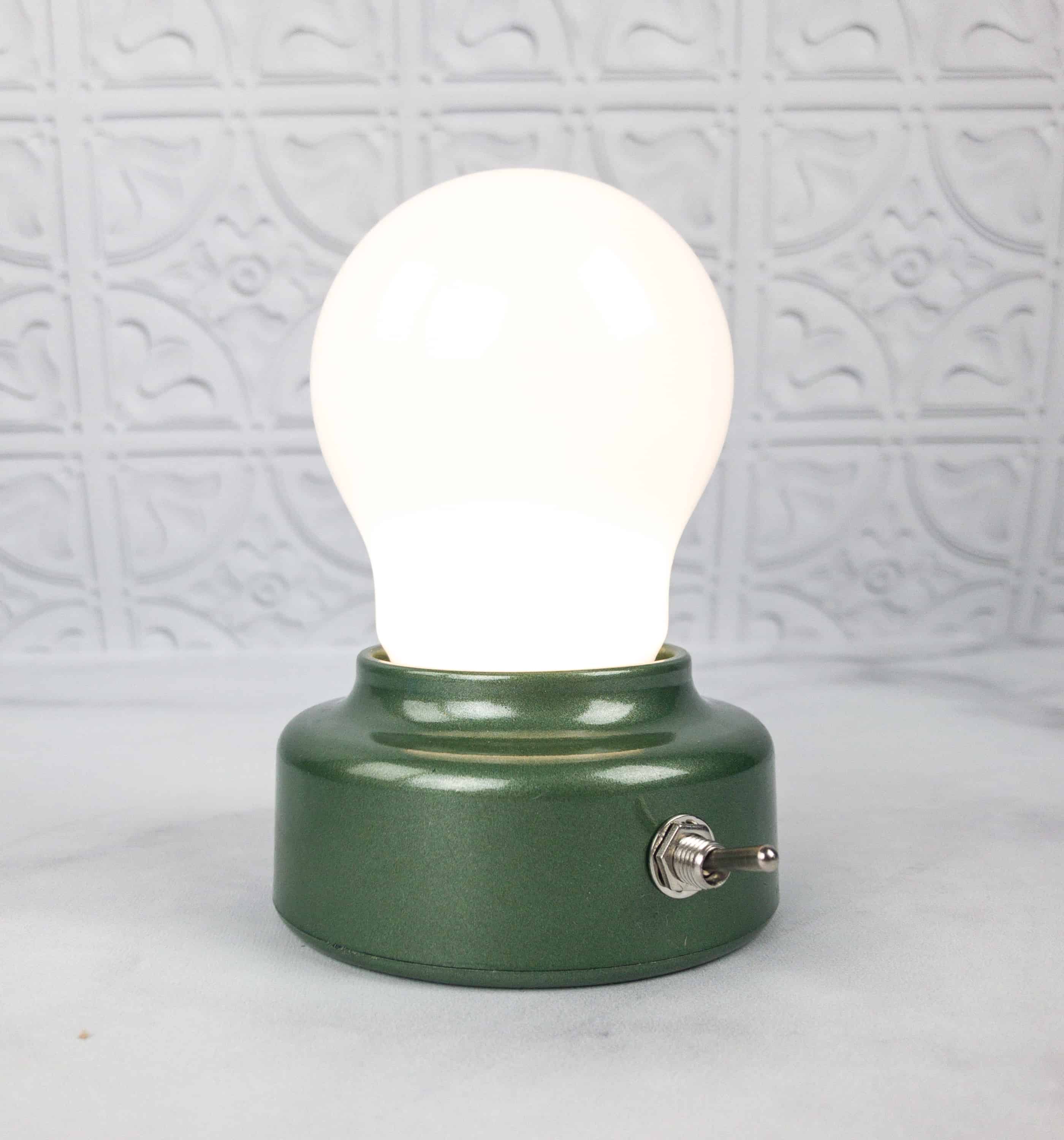 When lit up, the bulb gives a warm glow. It's perfect as a night time lamp!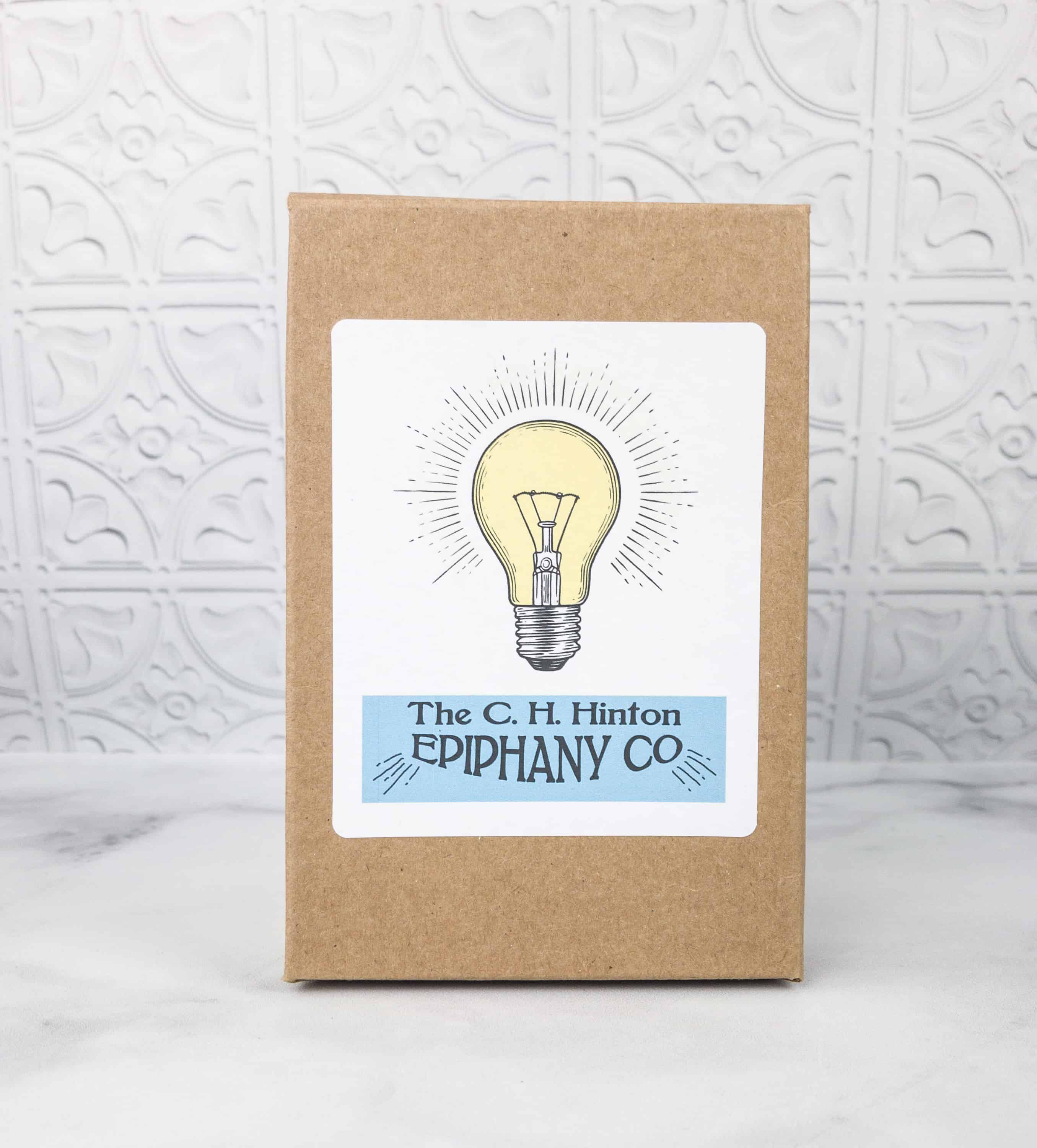 C.H. Hinton Epiphany Co "Light Bulb Moment" Notes Box. There's another surprise box included, which contains a fun note-taking set.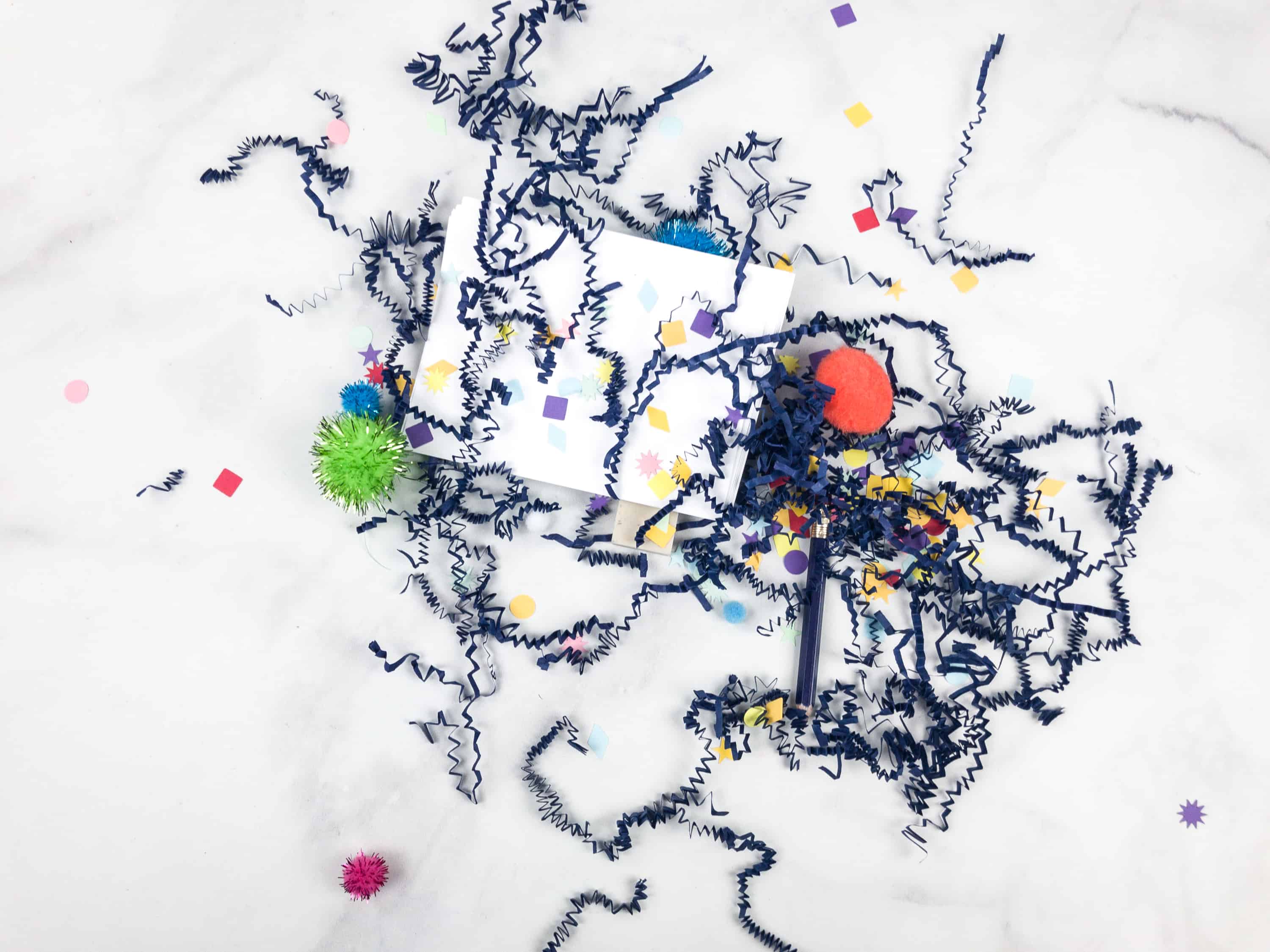 The box had lots of squiggles!
Such a colorful surprise of paper cutouts, and colorful pom pom balls!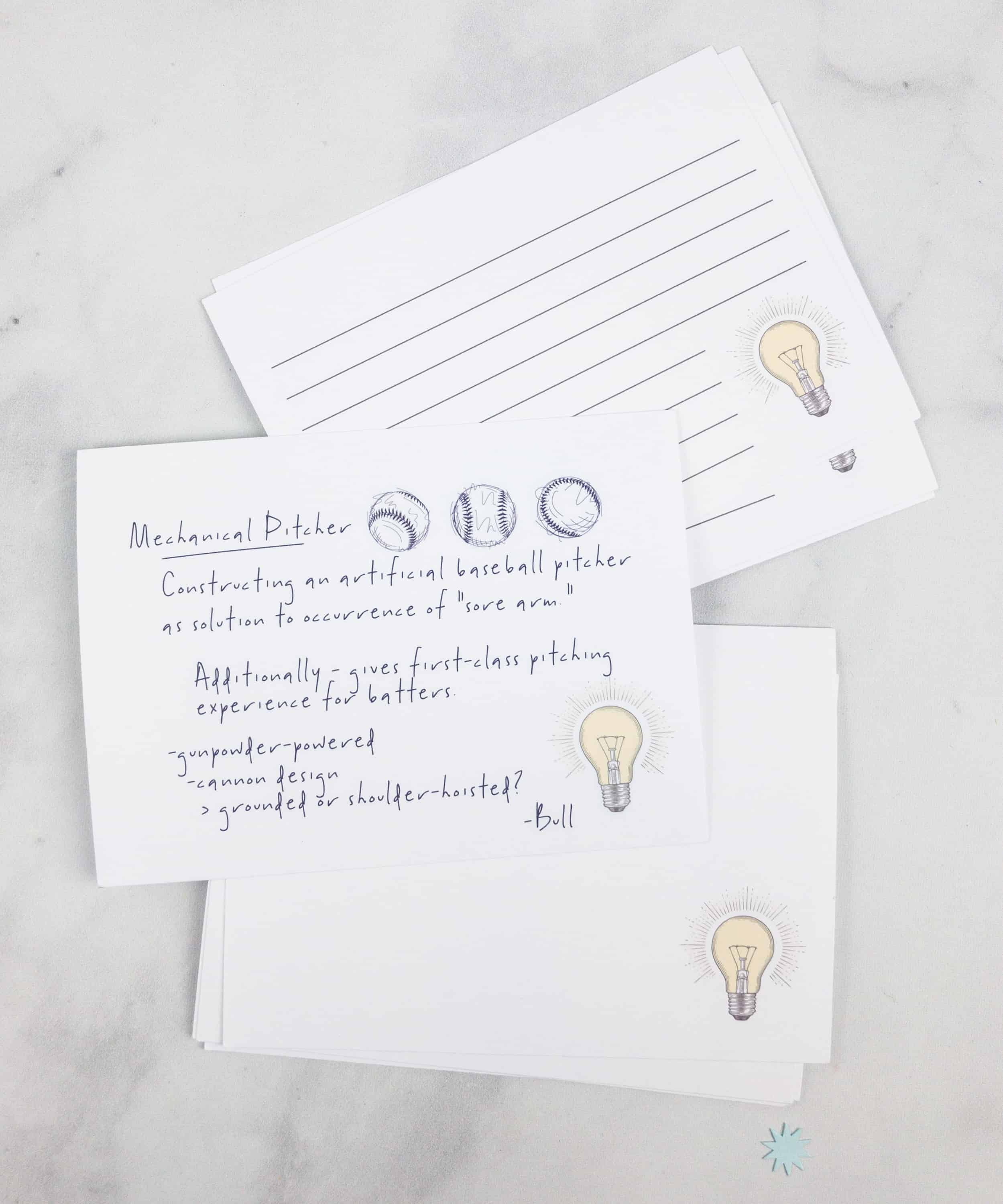 There is a note piece with a "light bulb" moment, and it's about the mechanical pitcher! The other pads are blank so you can write your own "light bulb" moment or ideas.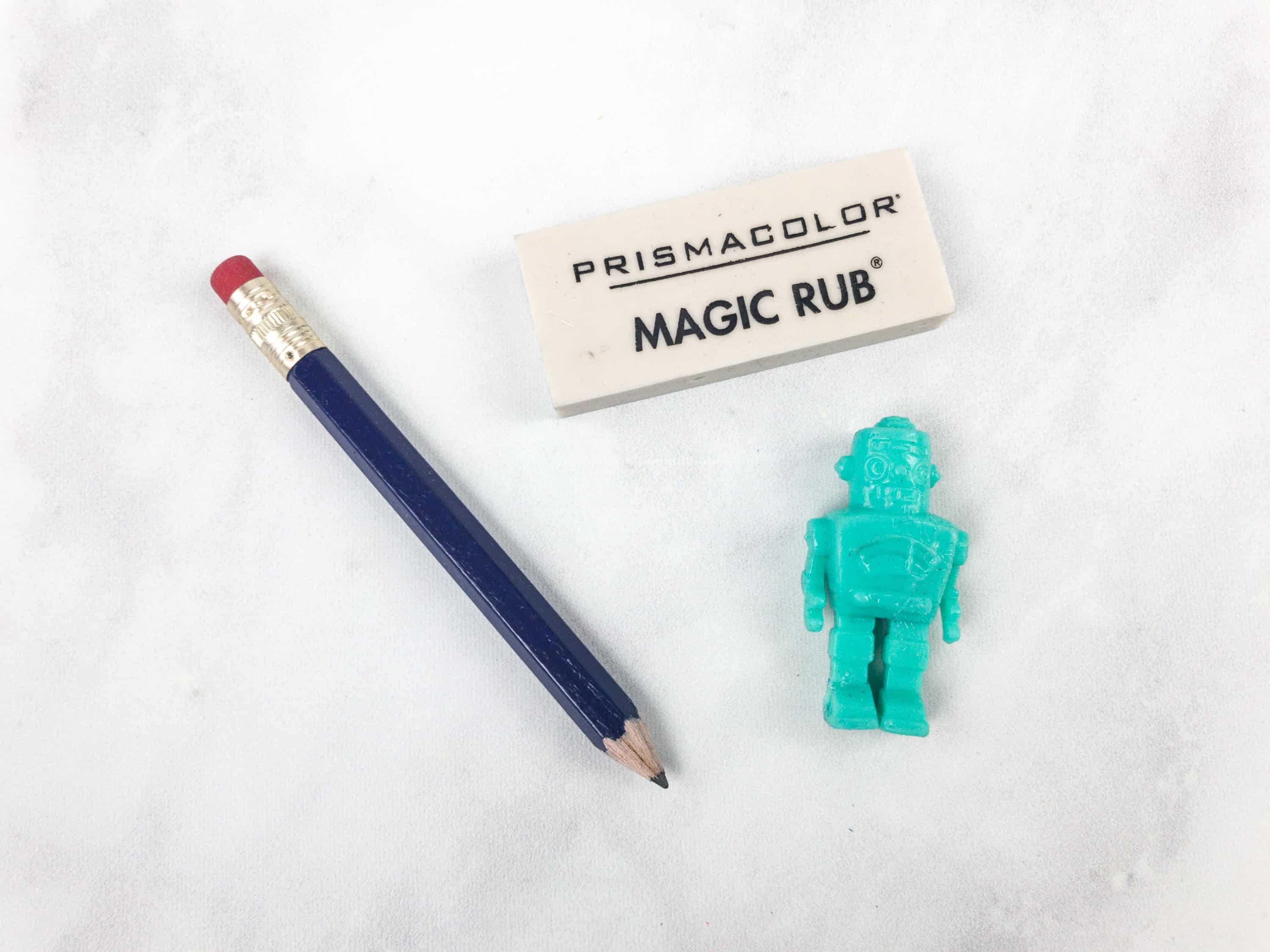 It also comes with a pencil, an eraser, and a toy figure of a robot!

They should've put a hole at the bottom to make it a pencil topper.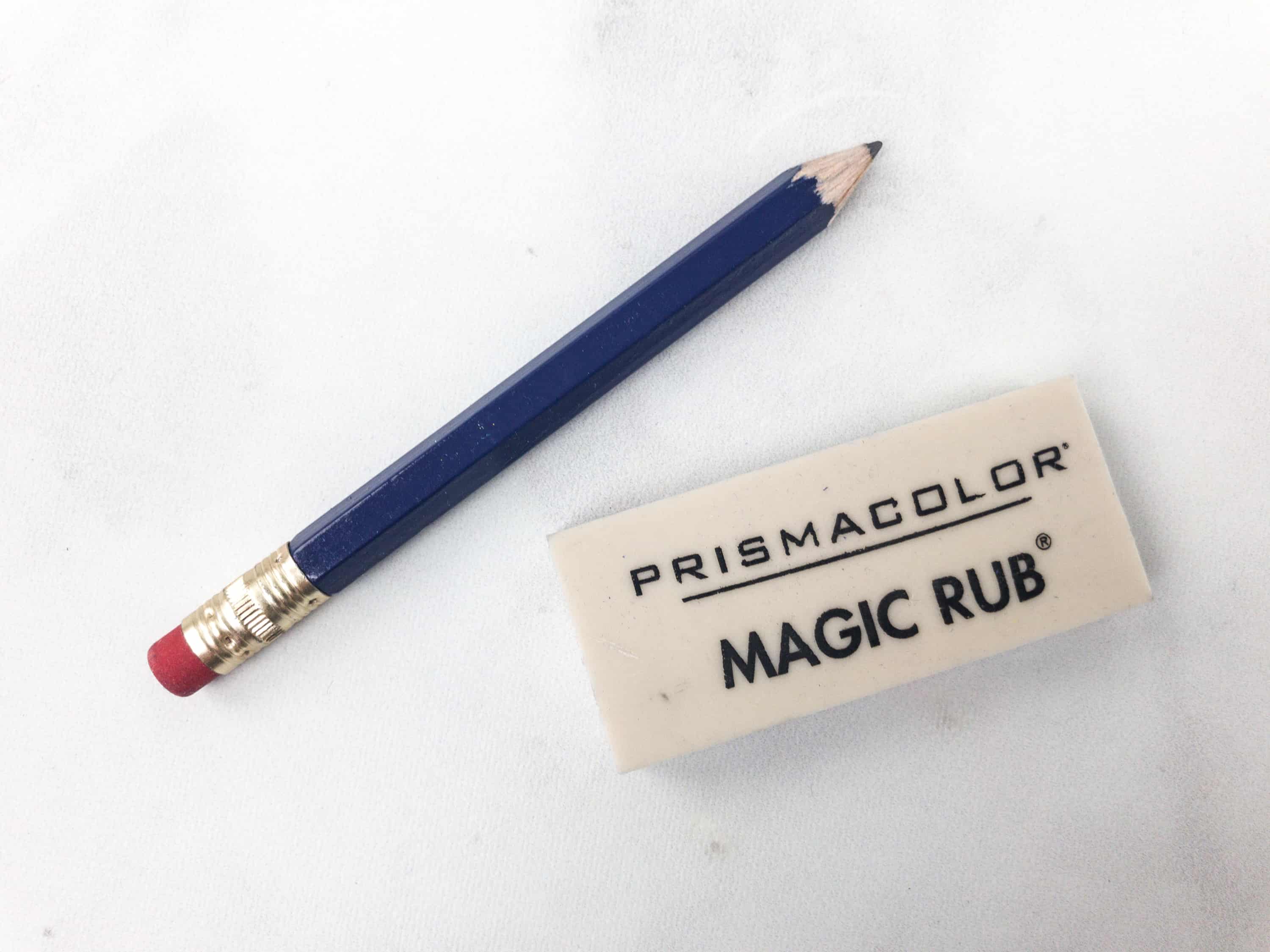 Good thing it came with a pencil and an eraser to easily correct mistakes, or easily change what you've written!
Wonderful Objects is one of the most unique subscription boxes for kids. The stuff inside the box are out of the ordinary, and definitely sparks interest, especially in kids who love to explore and discover new things. Aside from entertaining and fun items, everything is educational and helps develop the kids ability to find stuff out on their own, as they got involved in a story that will get their minds to work. The curation is always fantastic, with letters, notes, and other ephemera to tie everything together and make it utterly engrossing, my whole family loves it! I especially love that the items are perfect to create an atmosphere of wonder and inquiry in our home!
Any thoughts on this month's box?
Visit Wonderful Objects Kids Box by Wonder and Company to subscribe or find out more!