Candy Club is a premium candy subscription box. They bring the old-fashioned candy store to your front door. They promise their boxes to have an amazing variety of different candies for your snacking enjoyment.
Each Candy Club Subscription Box contains up to 3 lbs of candy to include three signature containers and a splash of wrapped candies. If you are giving a gift, the candies are curated for you. If you are subscribing, you have some choice in the candies that you get. You pick your own candies or you can take a quiz to help Candy Club decide what candy to send! As for me, I usually pick what candies I want to receive!
Inside the box, our yummies securely packaged in round plastic containers that sat inside a cardboard stand with holes cut out to hold them in place. It really made for a nice display when you open the box.
DEAL: Save $20 on your first box! No coupon code required, just use this link!
The Candy Club Subscription Box is $39.99 if you pay month to month. The price drops to $34.99 a month if you prepay for 6 months and to $29.99 a month if you prepay for a year. And, if you need more candy, you can choose to add up to three more candies to your monthly order. Shipping is $6.99 for all boxes.
There is an information card with a short description of each candy that comes in the box.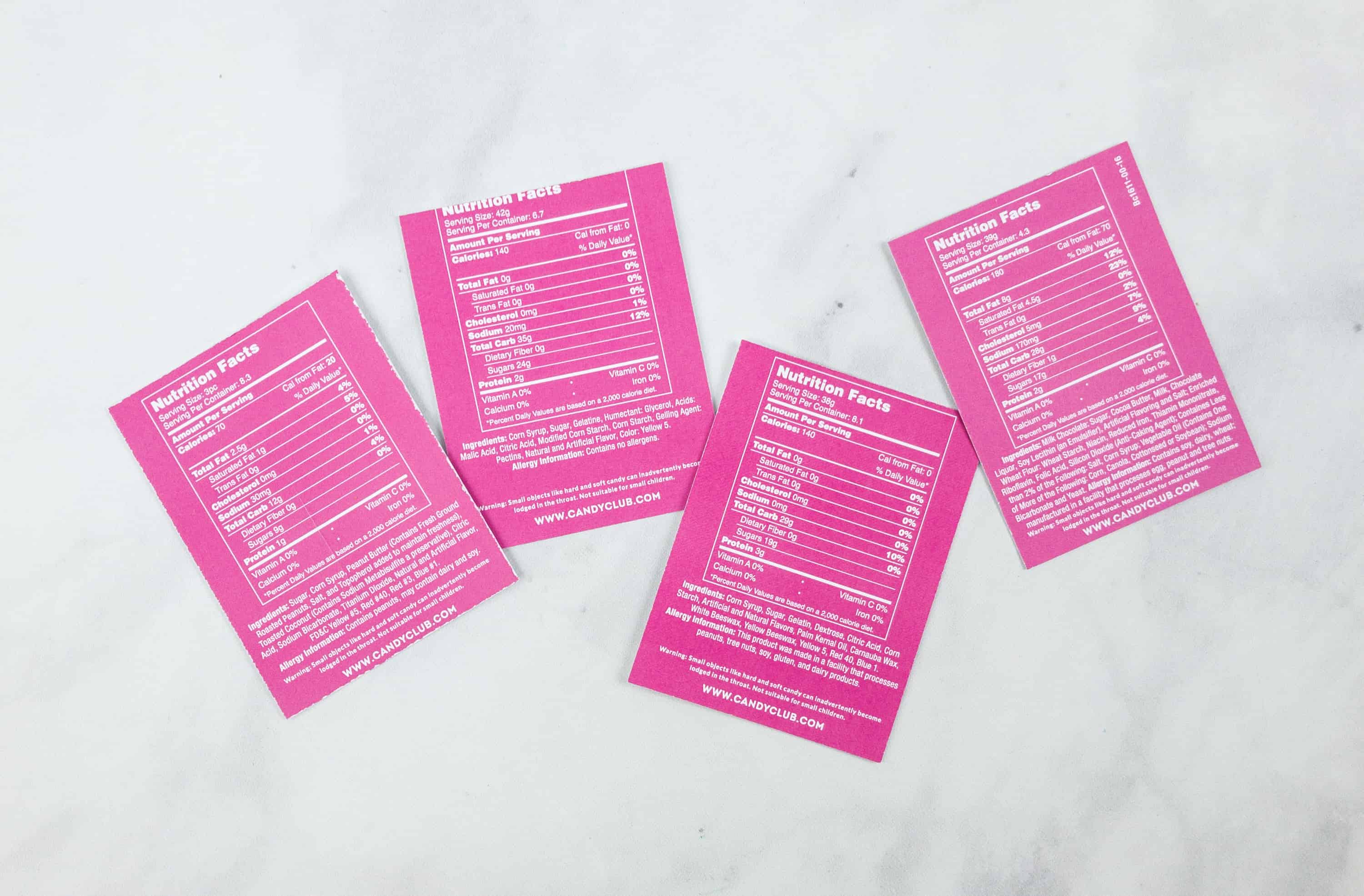 Just in case you want to know, the nutrition facts can be found at the back of each info card.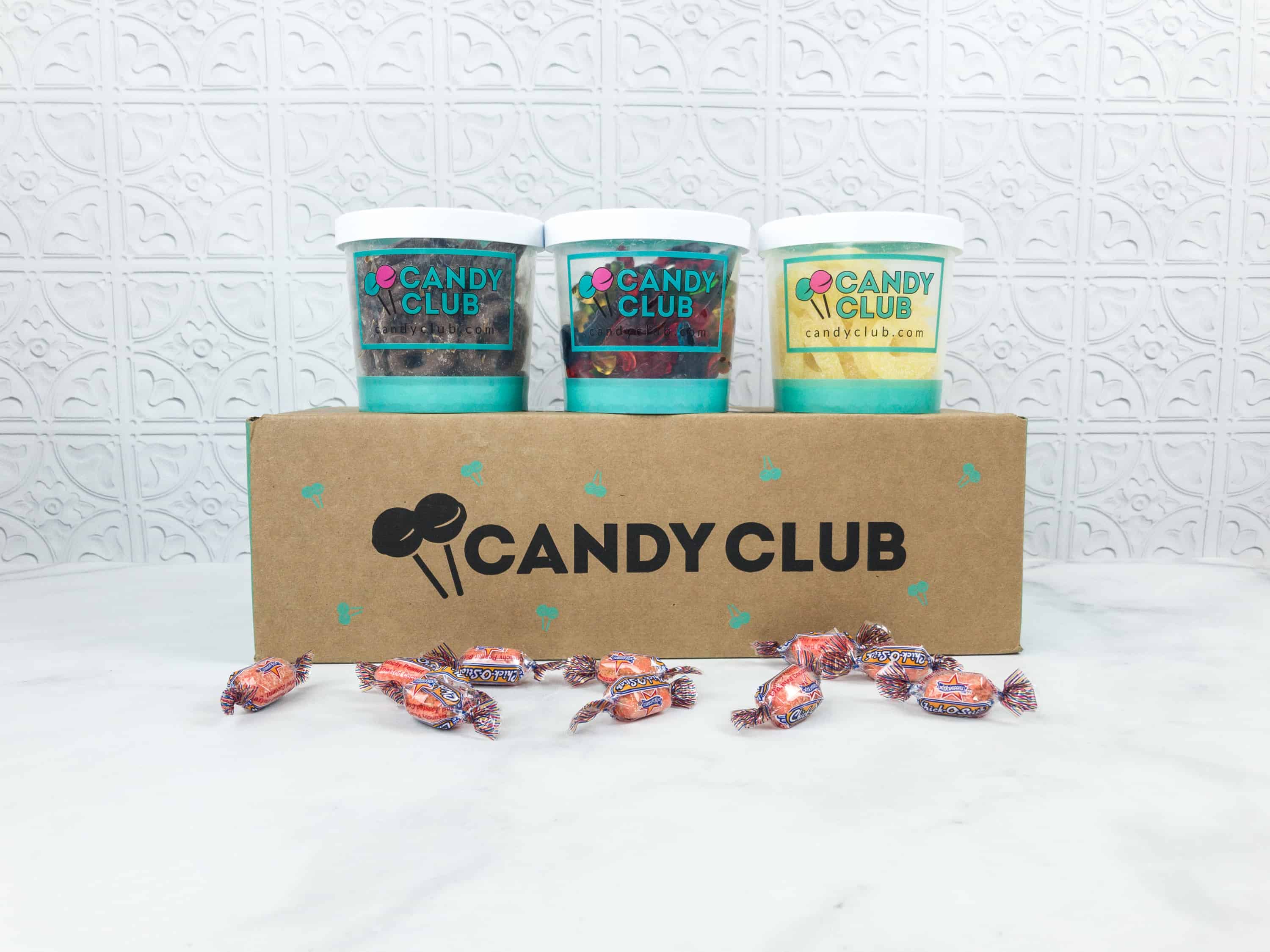 Everything in this month's box!
Each container is fully sealed to make sure that the quality of the candies is retained.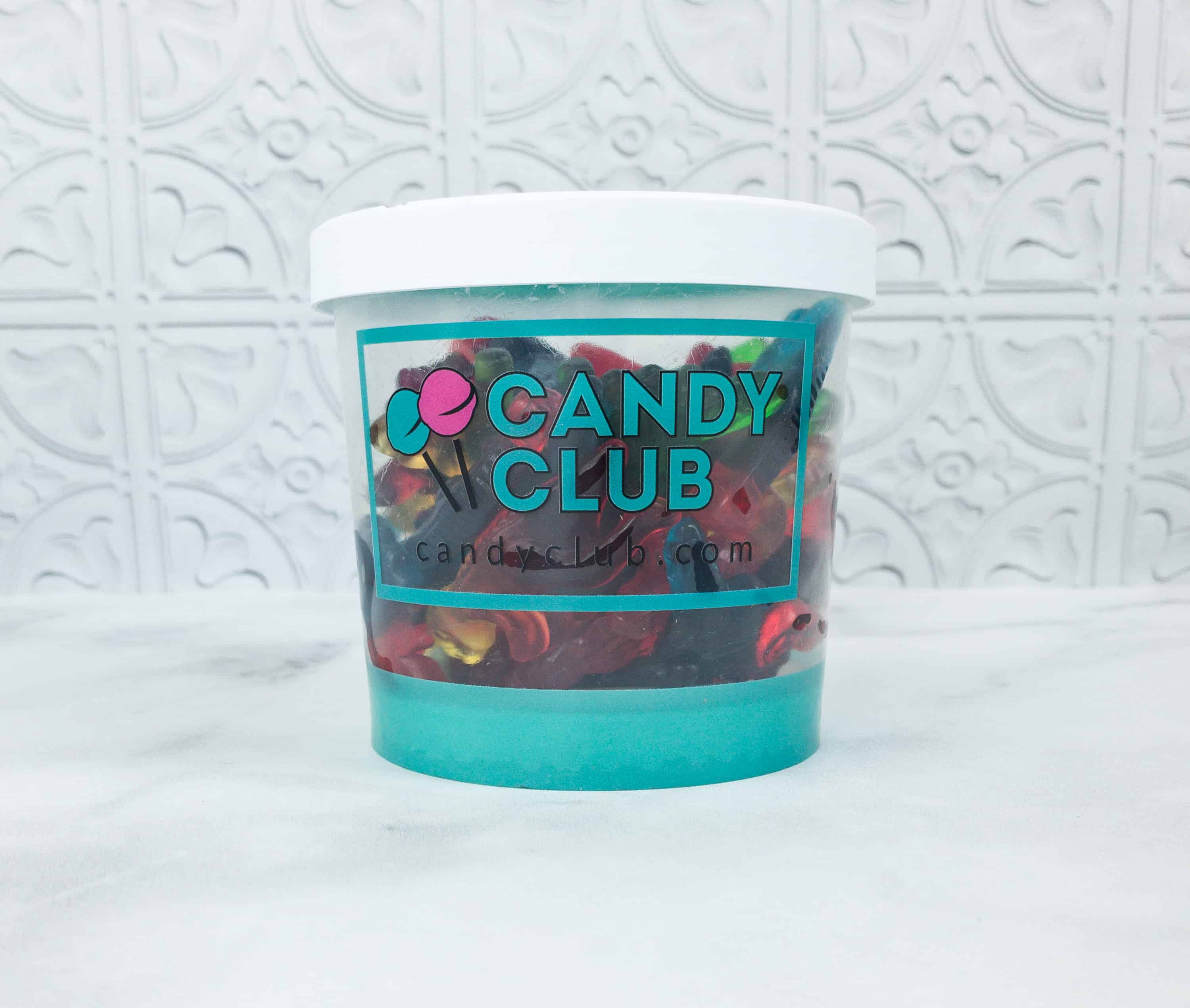 Haribo Gummy Dinosaurs. It's as gummy as a gummy dinosaur could be.
Look at that rainbow goodness in the jar. They're good munchies to pass around when you're having a movie night with your family.
These colorful snacks have five fruit flavors in four dinosaur varieties like Stegosaurus, Brontosaurus, Triceratops, and T-Rex.
Vidal Pineapple Rings. These tropical rings are so delicious our lot finished this in one sitting. They made the pineapple flavored candy like a small version of pineapple rings.
They're bright yellow and sunny treats that are so juicy and chewy!
This is a refreshing pineapple candy for the summer!
Zachary Milk Chocolate Pretzels. My daughter recently got bracelets, so she selected this candy to be in our box.
All the salty goodness is covered with the creamy milk chocolatey sweet taste! It definitely appeases our sweet-tooths (and is braces friendly!).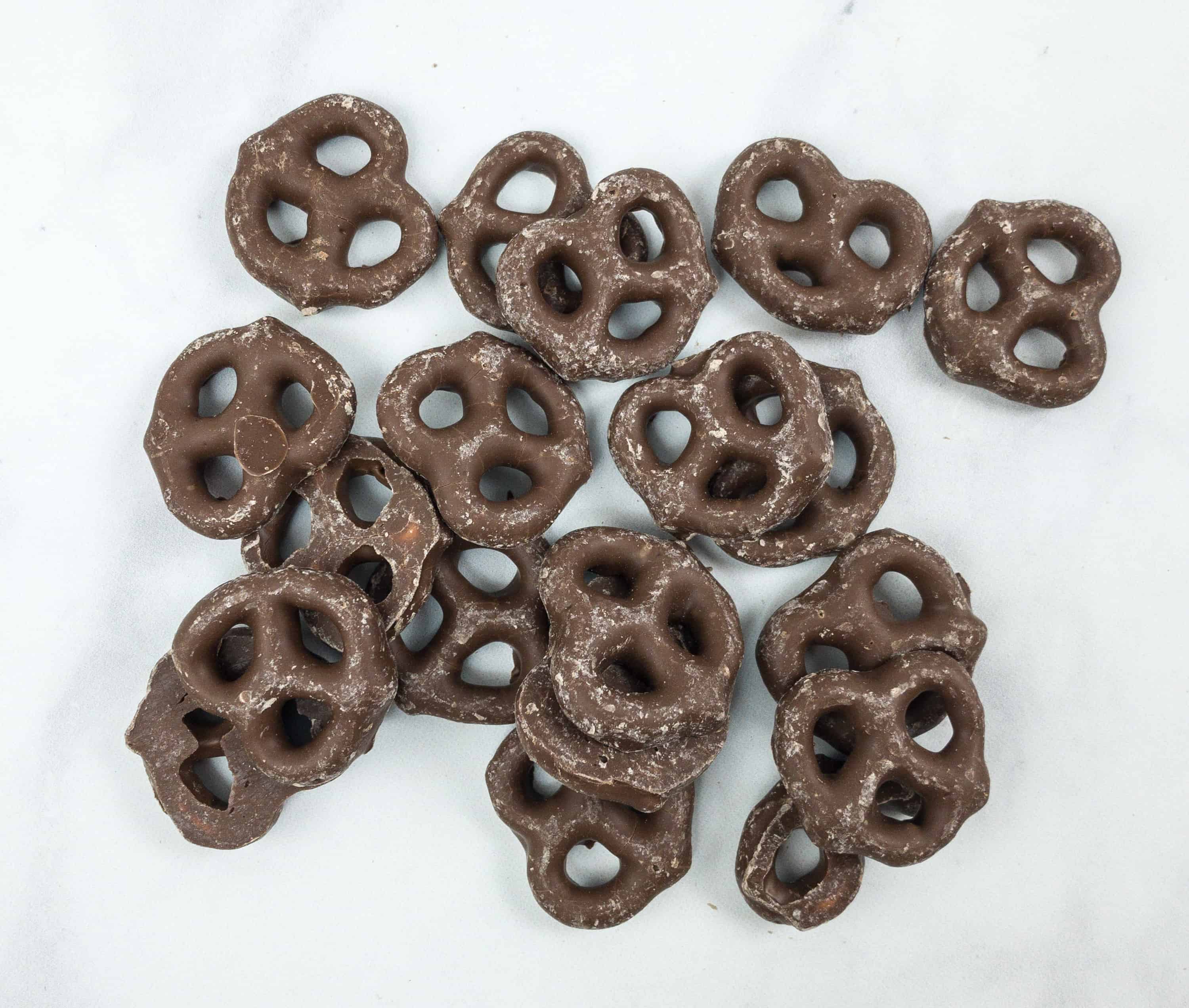 We've tasted a lot of versions of pretzels and we loved these! They tasted salty and sweet at the same time and has an extra crispiness to it that was unexpected.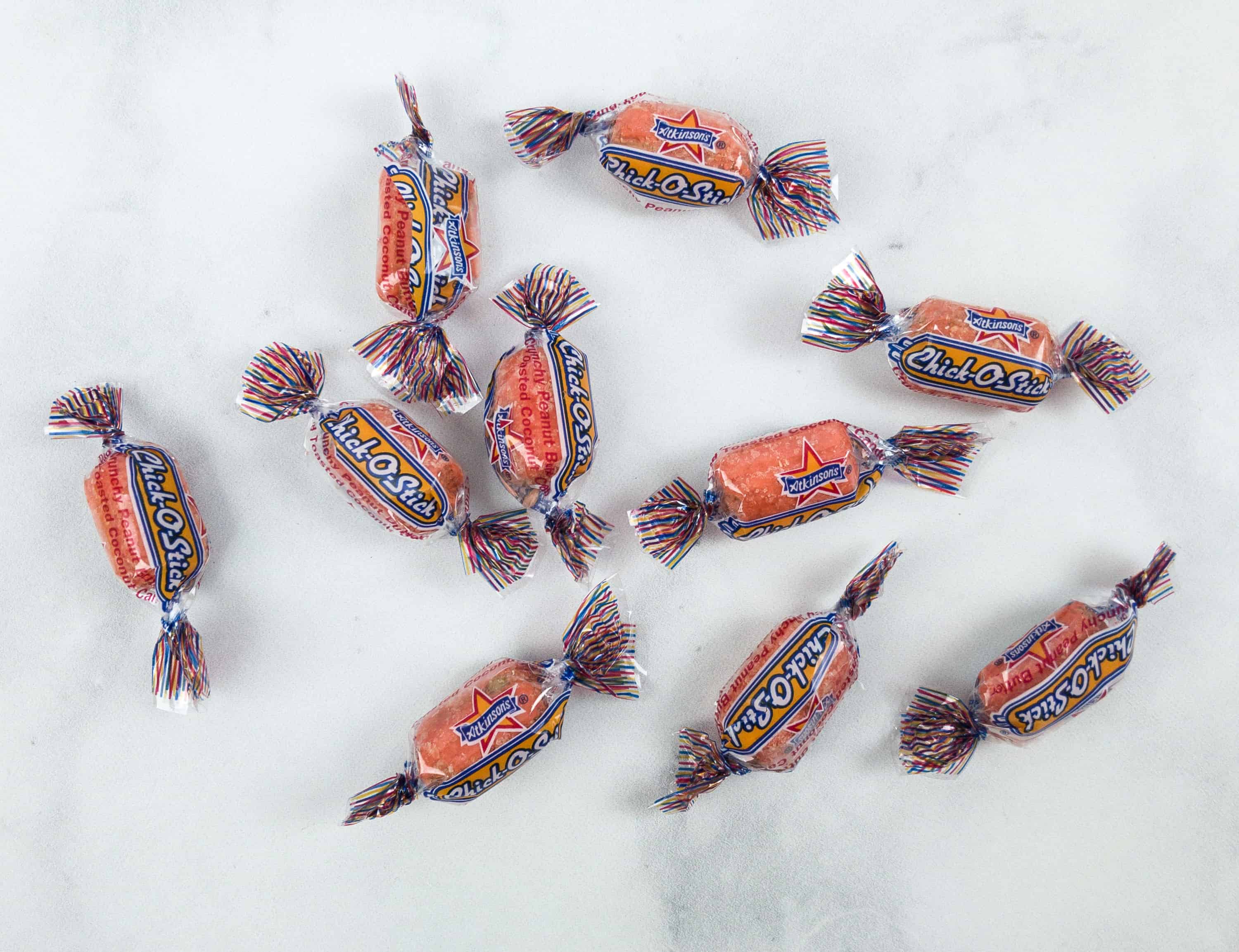 Atkinson's Chick-O-Stick. Oh for the love of nuts! A candy box wouldn't be complete without our fair share of crunch on top of all those chewy treats right?
It's orange colored and appetizing! This product delivers some love for peanut butter and coconut flavors to customers since the 1950s.
It has crispy sticks combined with the texture that resembles a toast. I went to find some more of these and to my dismay my hubby had gobbled every one!
I chose the flavors for this box and I loved all of them! It is best to eat snacks when shared and we pass these candies around until we realized we finished them all. They have a wide selection of design and flavors for candies. I'm glad they let us choose the candies that we wanted and this batch didn't disappoint. If ever I change my mind, it's still good as I can also let them curate for me and they still take our opinions to account and make sure we will like what they choose.
Have you tried Candy Club? What has been your favorite candy?