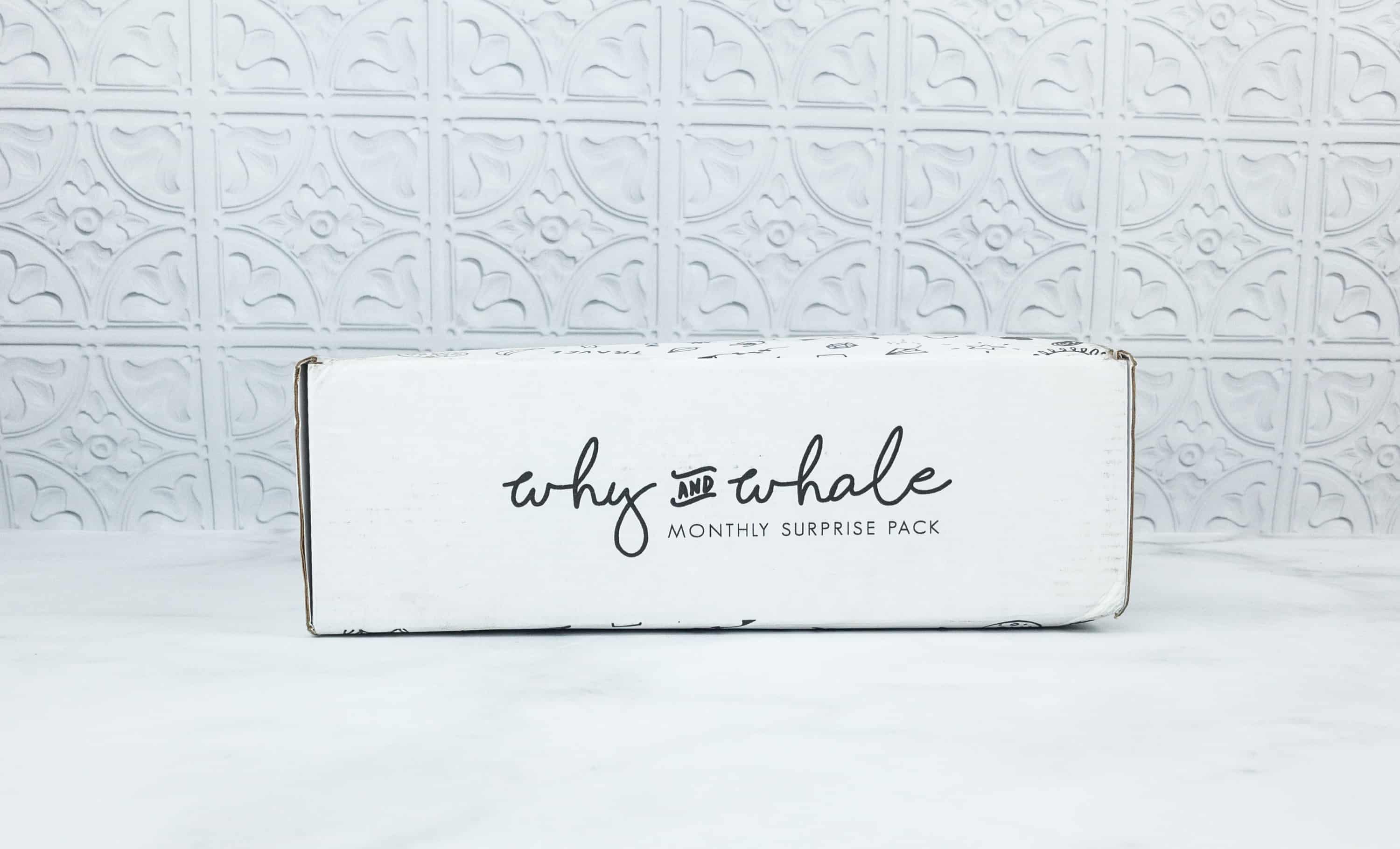 Why and Whale Surprise Pack is a monthly subscription package featuring handpicked apparel, toys, and other on-trend items for babies. Upon signup, you  select your child's size and input his/her birthdate. The subscription can be modified for ages 6 months to 6 years. Whenever your child grows into the next clothing size, you can easily login to your account and update your subscription. Each surprise pack contains around 3-6 items for your child to enjoy. The usually feature popular brands run by moms and items ethically made in the USA.
This is the review of the 6-12 months box for girls.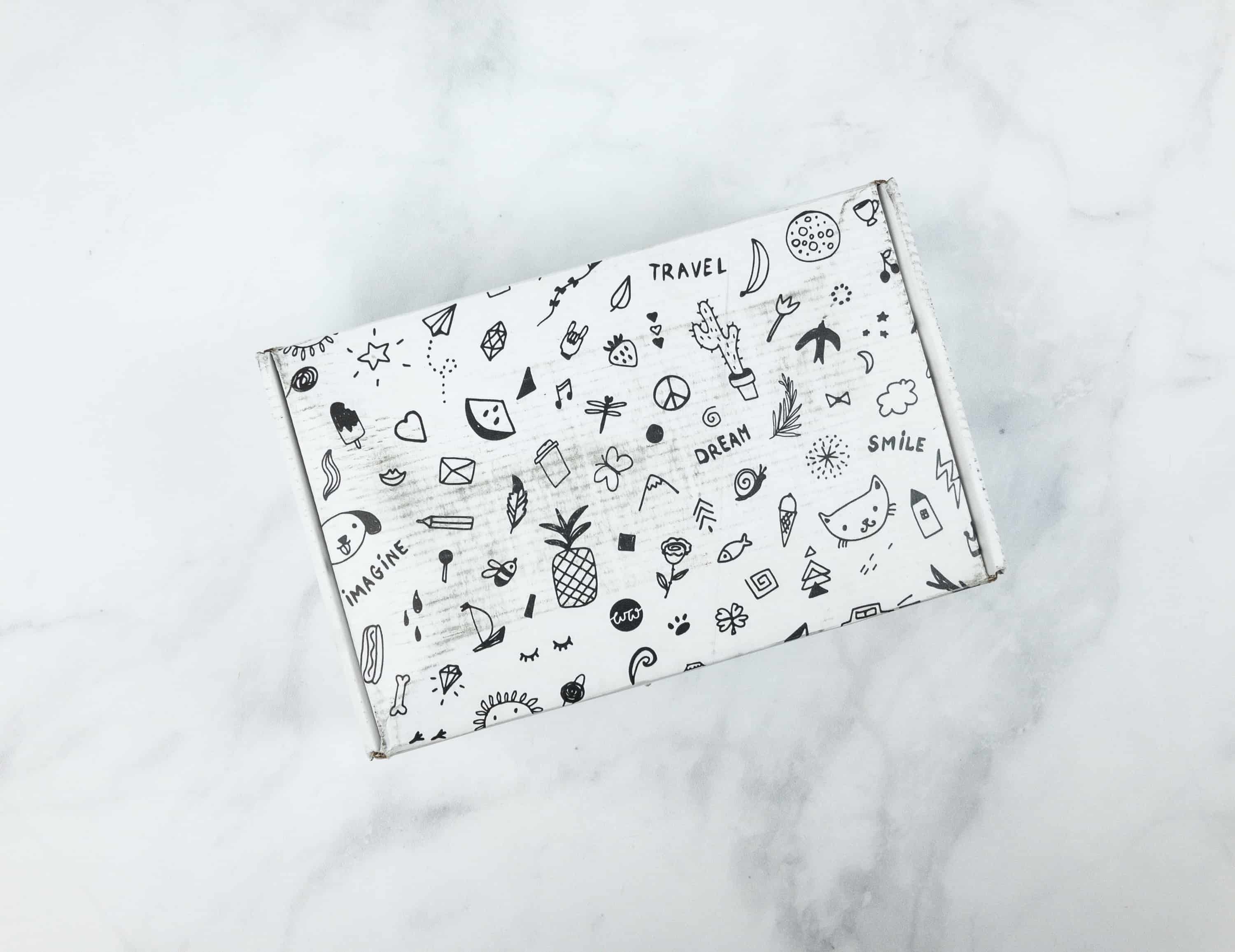 The box features cute doodles!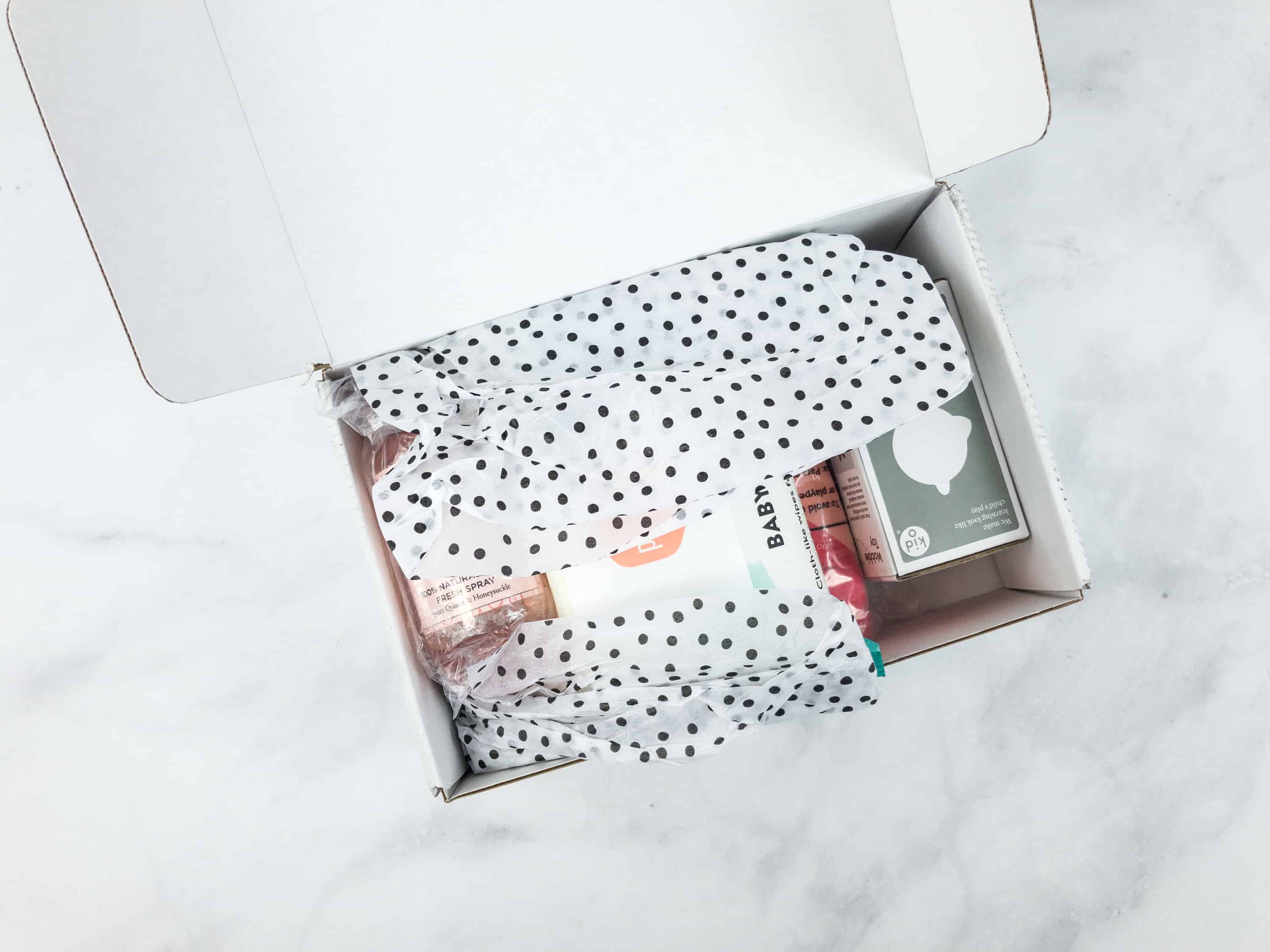 All the items were wrapped in a white polka dot wrapper.
The box is full!
Everything in my box!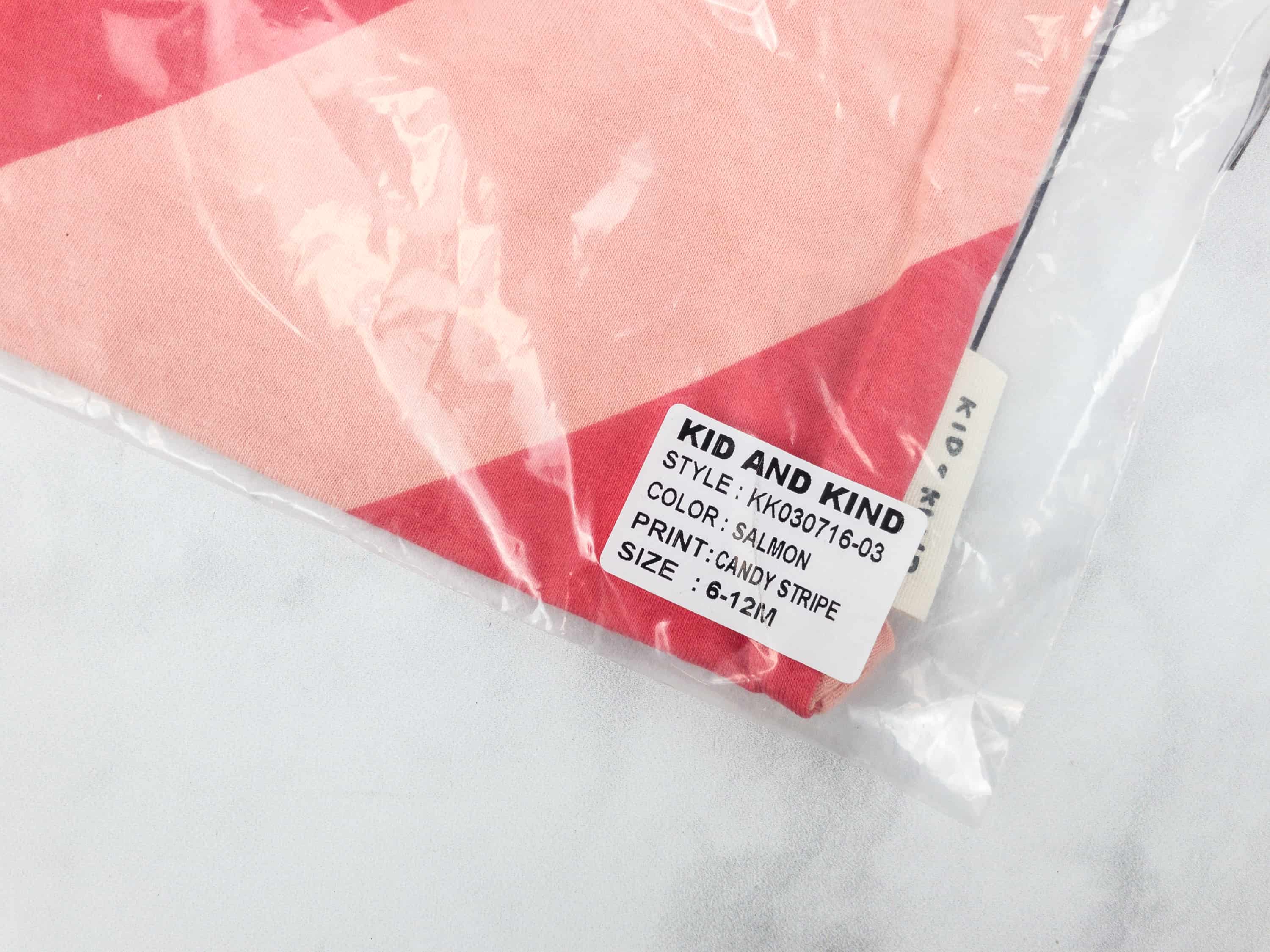 Kid And Kind Candy Stripe Onesie ($16) It's a striped onesie, ideal for babies sized 6 to 12 months.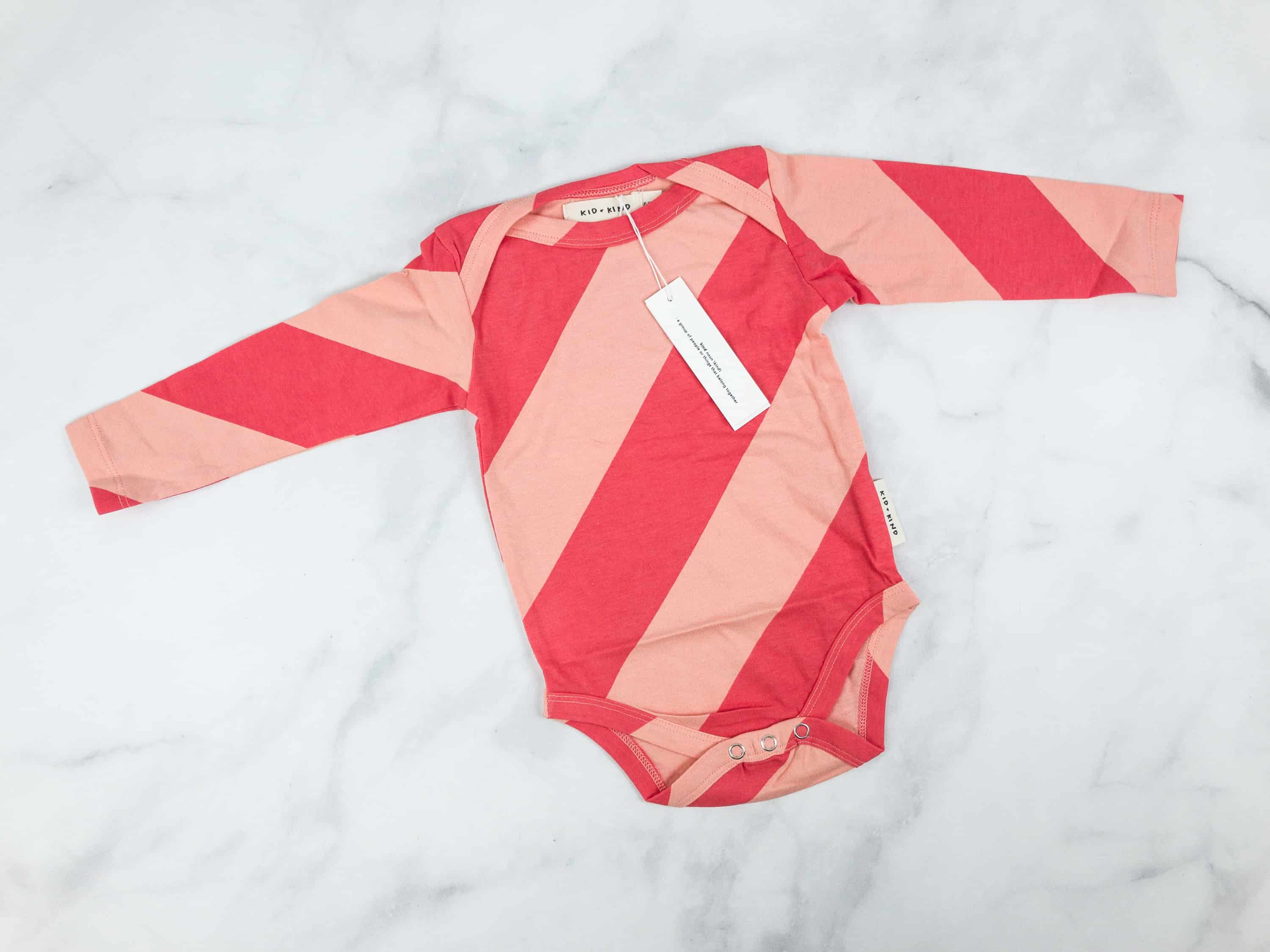 I love the candy stripe design! It looks cute and sweet. There's a diaper snap on at the bottom so you can easily change your baby's diaper without removing the whole thing. This looks comfy and will keep my little one snug and warm when the temperature drops.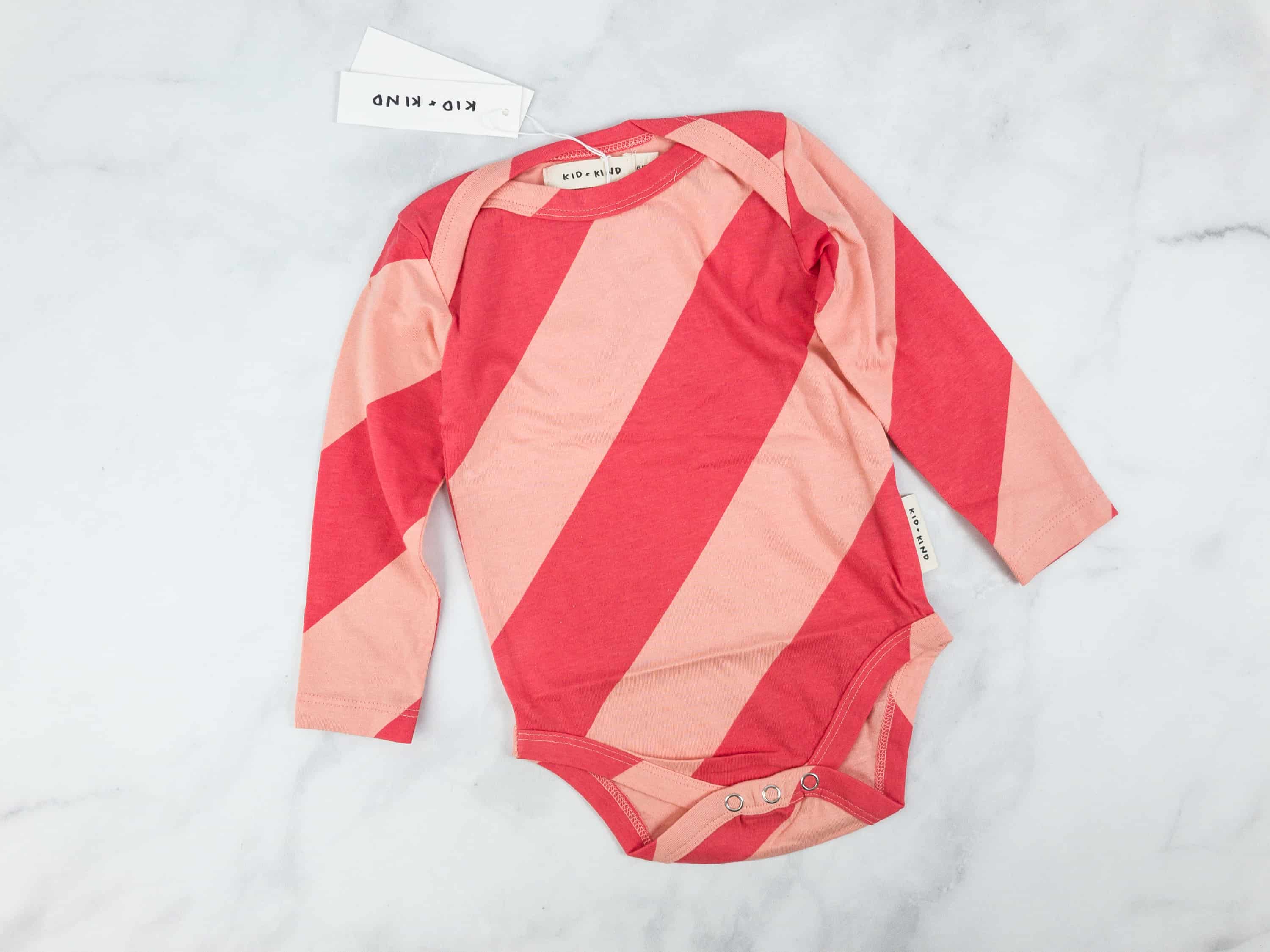 Who doesn't love onesies? They can be paired with leggings, pants, or shorts, or just use it as is if you like. My baby looks cute in it. This is a nice addition to my baby's wardrobe. Only downside? It's really on the small size for 6-12 months. My baby is in 3-6 months in most brands and she'll outgrow this one in weeks.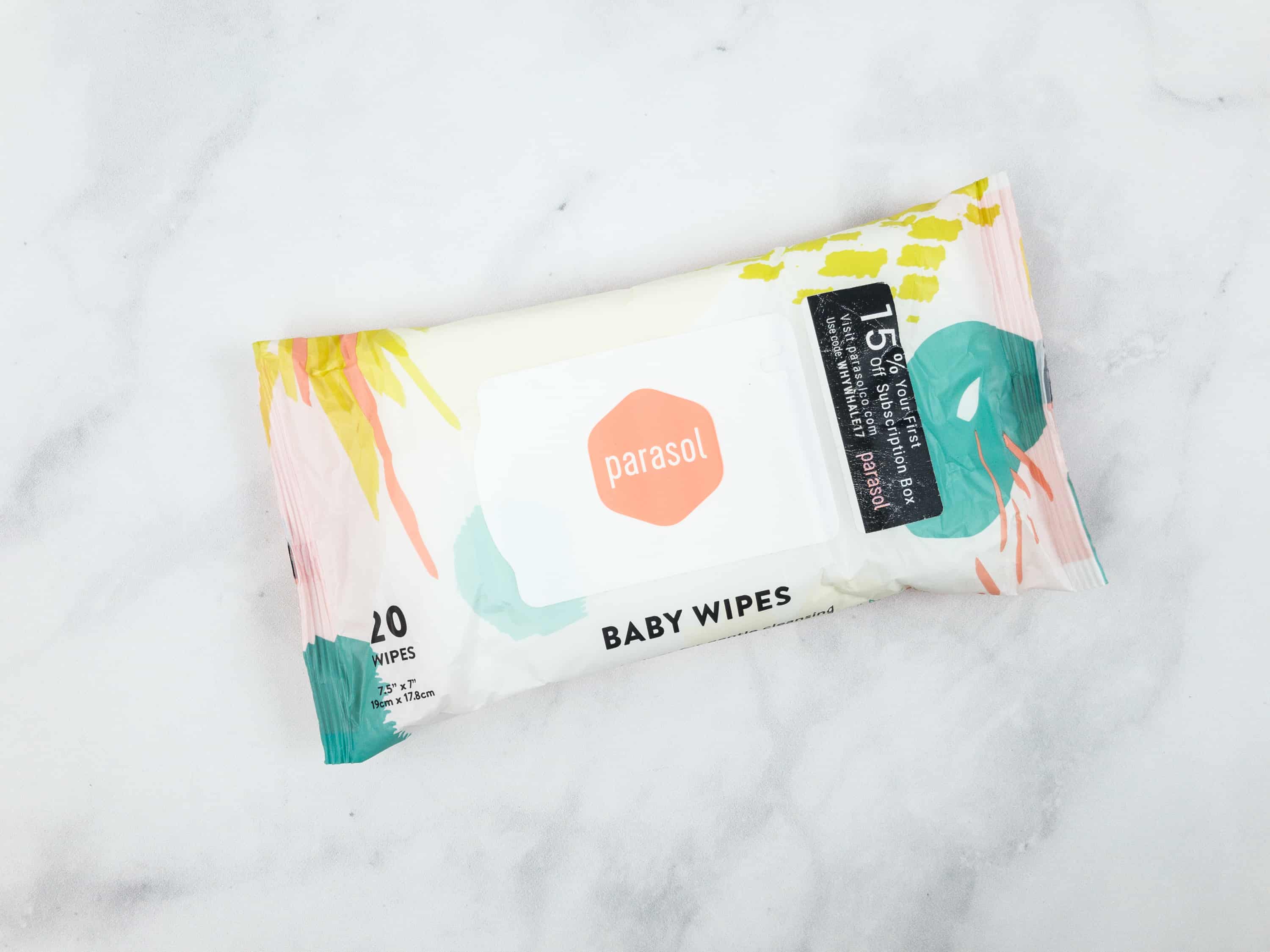 Parasol Baby Wipes ($1.33) There are 20 baby wipes in one pack. This will come in handy in case my baby needs to freshen up even when we're on the go.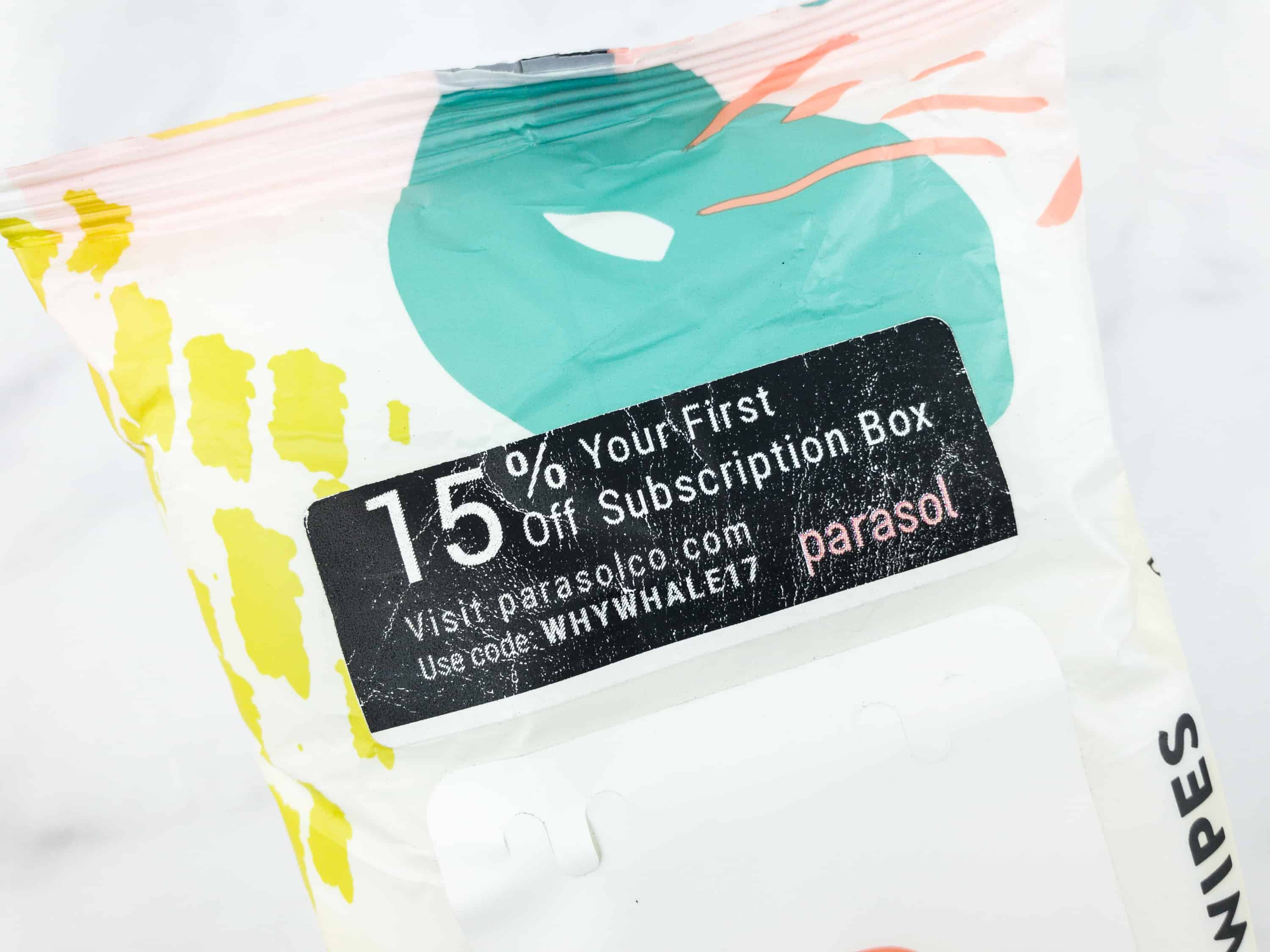 Also included is a 15% off coupon code you can use for your purchase at Parasol's online shop.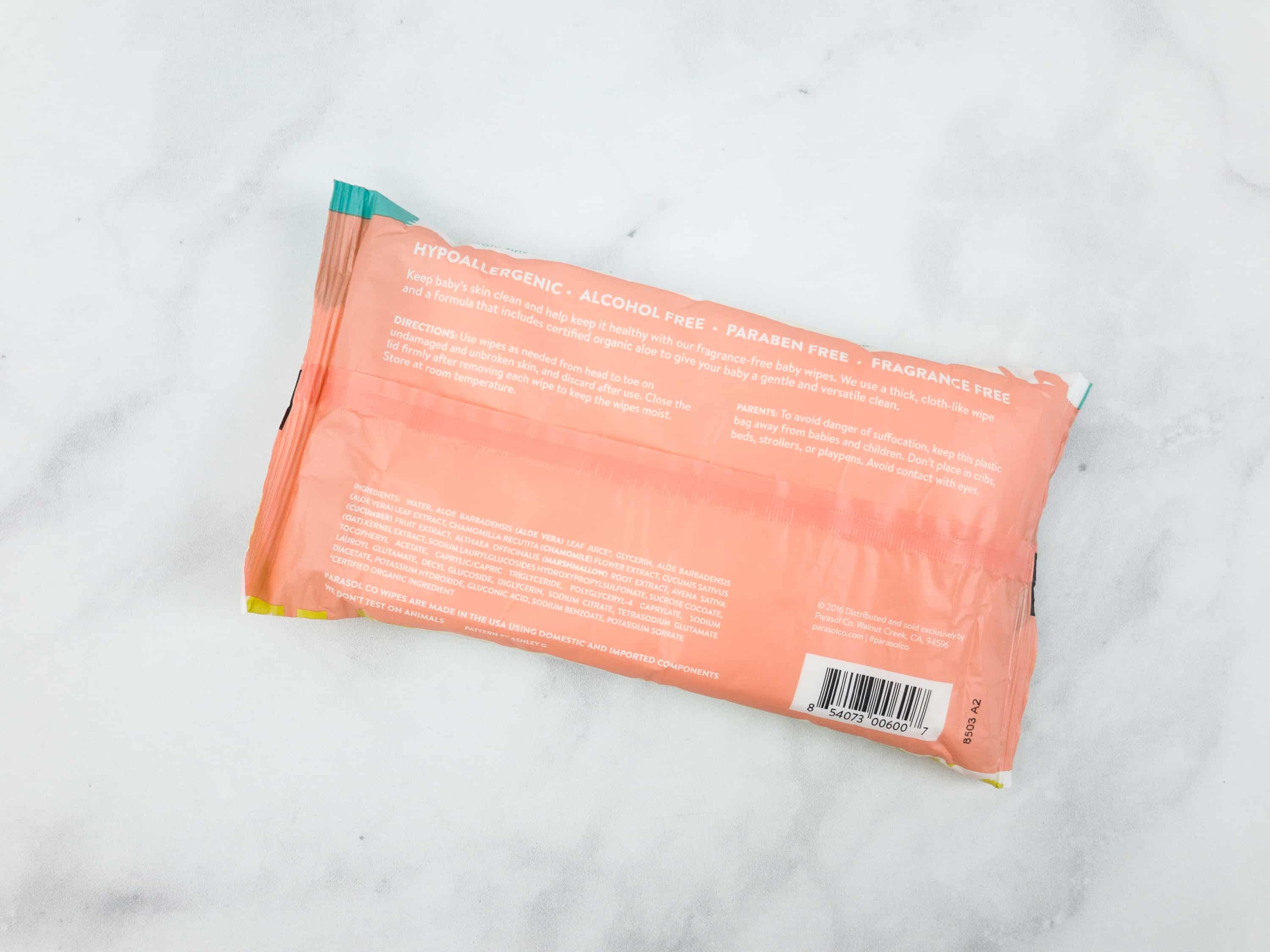 Most baby wipes contain alcohol and other chemicals in them which are not really good for your baby's skin. Parasol makes use of chamomile, aloe vera, marshmallow, and oatmeal extract as well as cucumber to give that natural scent to your baby's skin that dissipates quickly afterwards. These wipes can leave the area clean without leaving any residue. It is paraben, alcohol, and fragrance-free and can be used even on the most sensitive types of skin because it is hypoallergenic. The only downer is that these wipes appear to be old stock – but I've used them and they were fine!
Gathre Diaper Changing Mat – SIMILAR ($30) I never really thought of diaper changing mats as something fashionable. Fortunately, Gathre has changed the whole look and made it really stylish.
At the back of the packaging, you'll find how this mat is used correctly. I like the fact that it is foldable and easy to store especially in your bag or car because you always need a place to change your baby's diaper when you are traveling.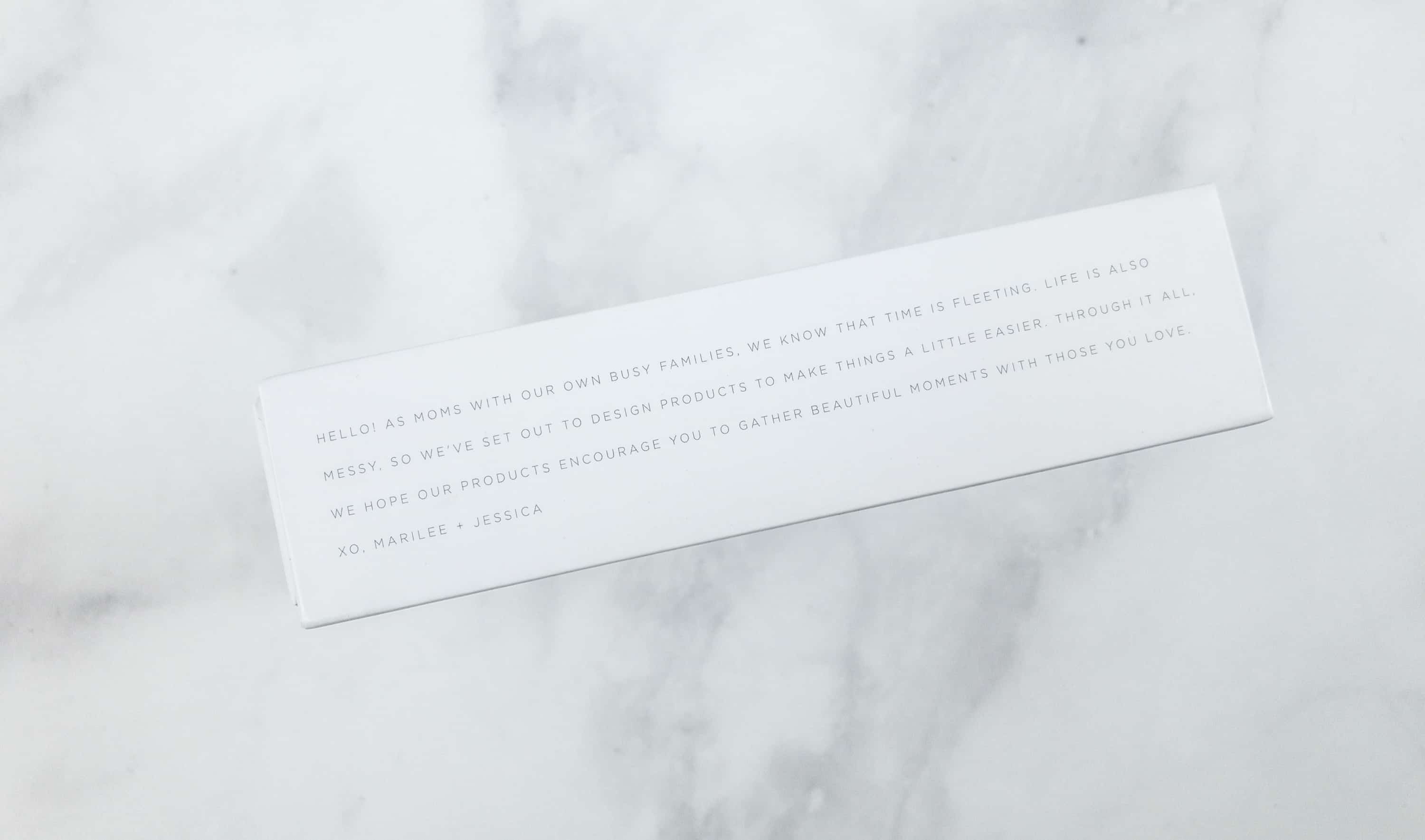 You'll also get a nice little note from the makers of the Gathre diaper changing mat.
Gathre has included some nice snaps of family life plus instructions on how you can care for your new mat.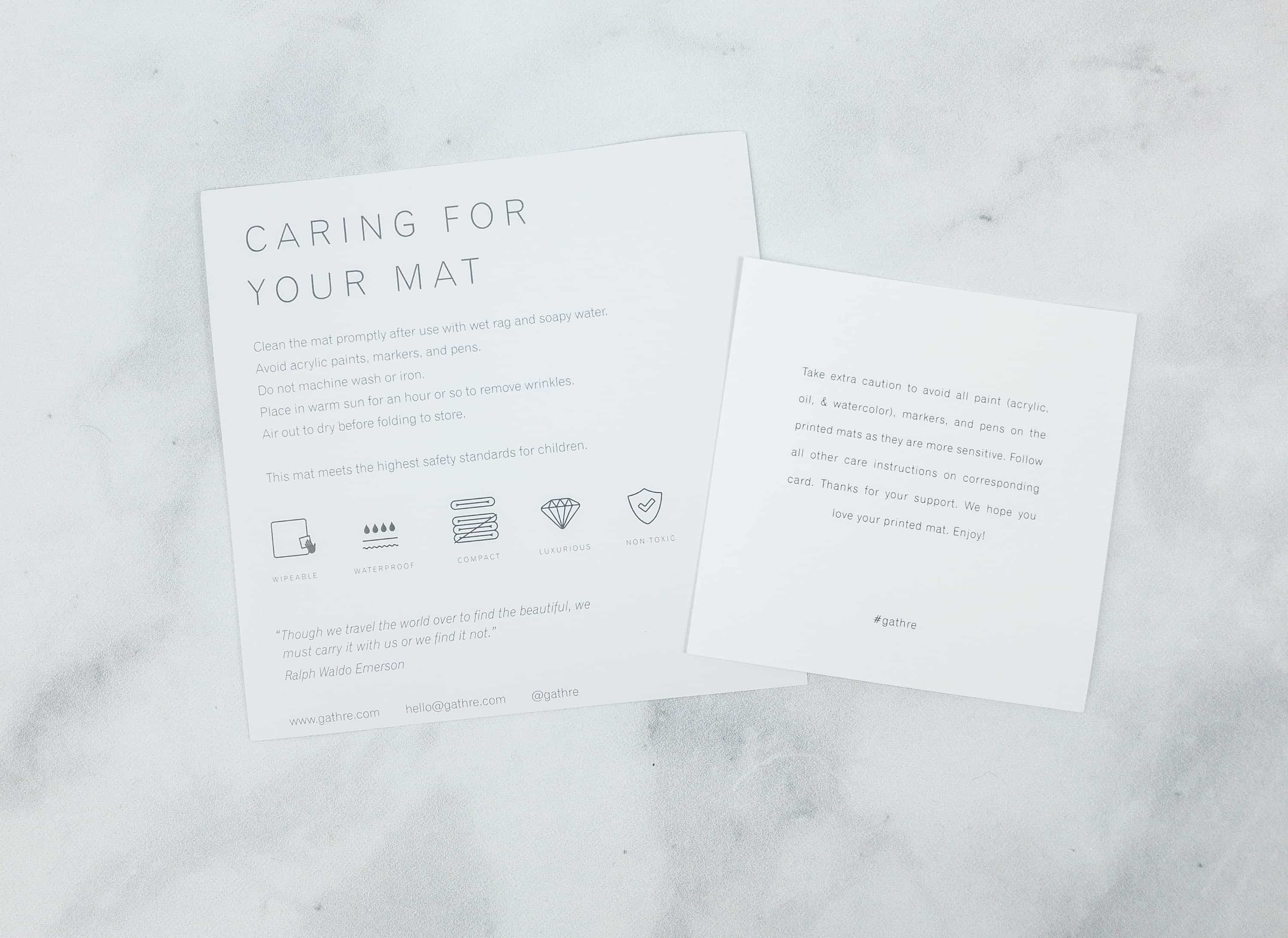 The mat is stain resistant, so maintaining it isn't that hard. You only have to wipe it, no need to put it in the laundry.
Gathre offers a discount too, if you share your experience about their diaper changing mat online.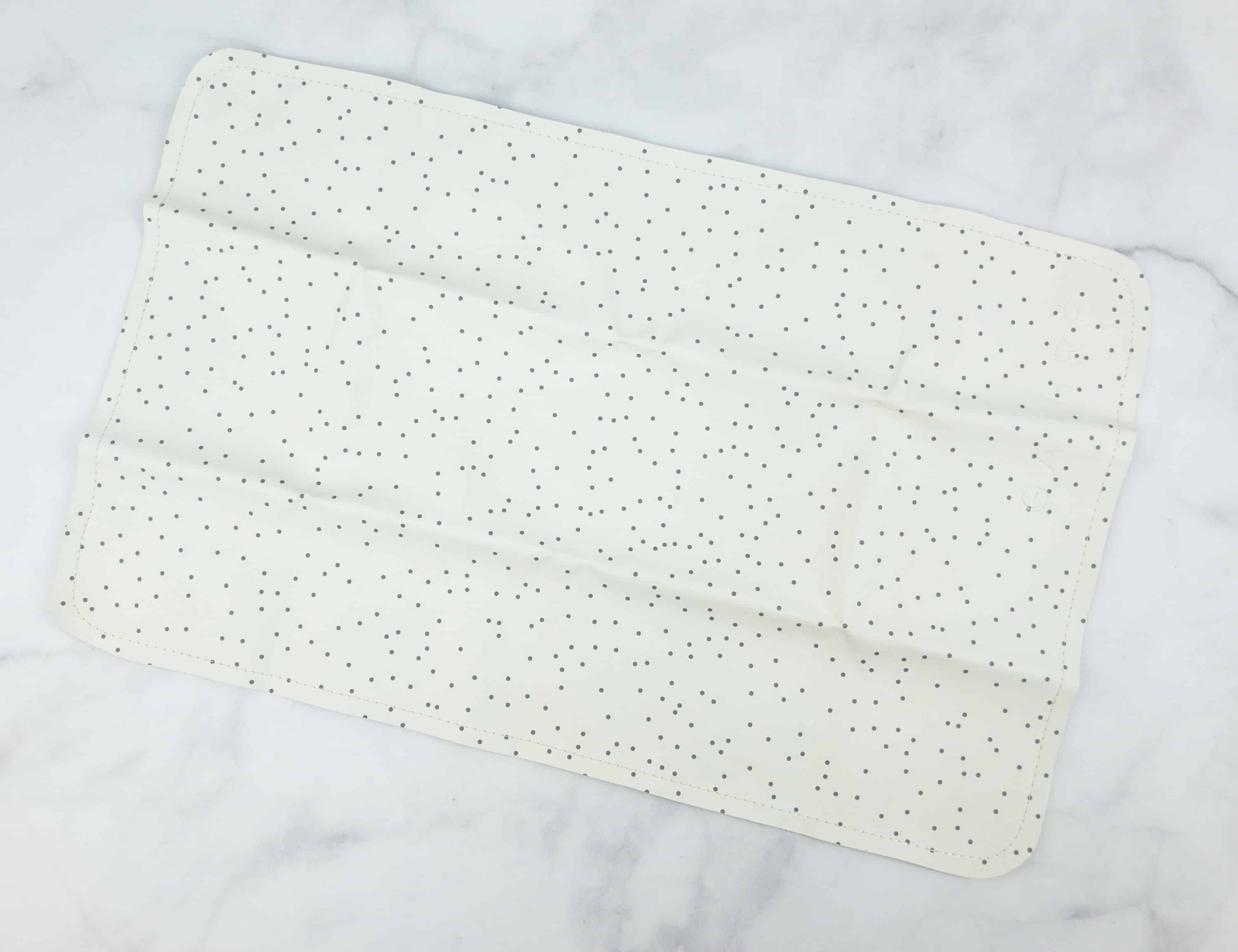 The mat features a polka dot design. It's really big!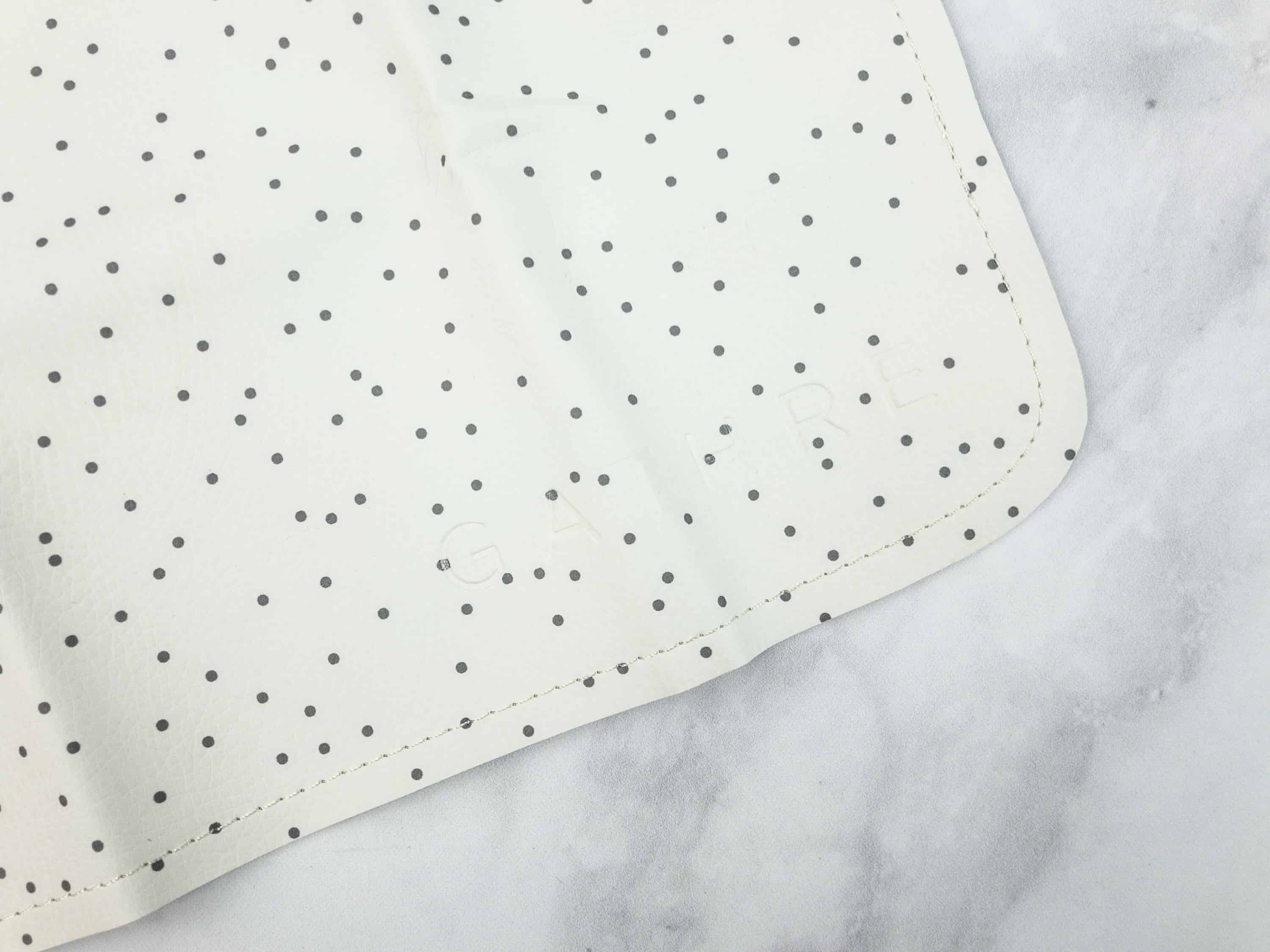 The edges of the mat are sewn well. It's the details that really make this mat that more interesting for me.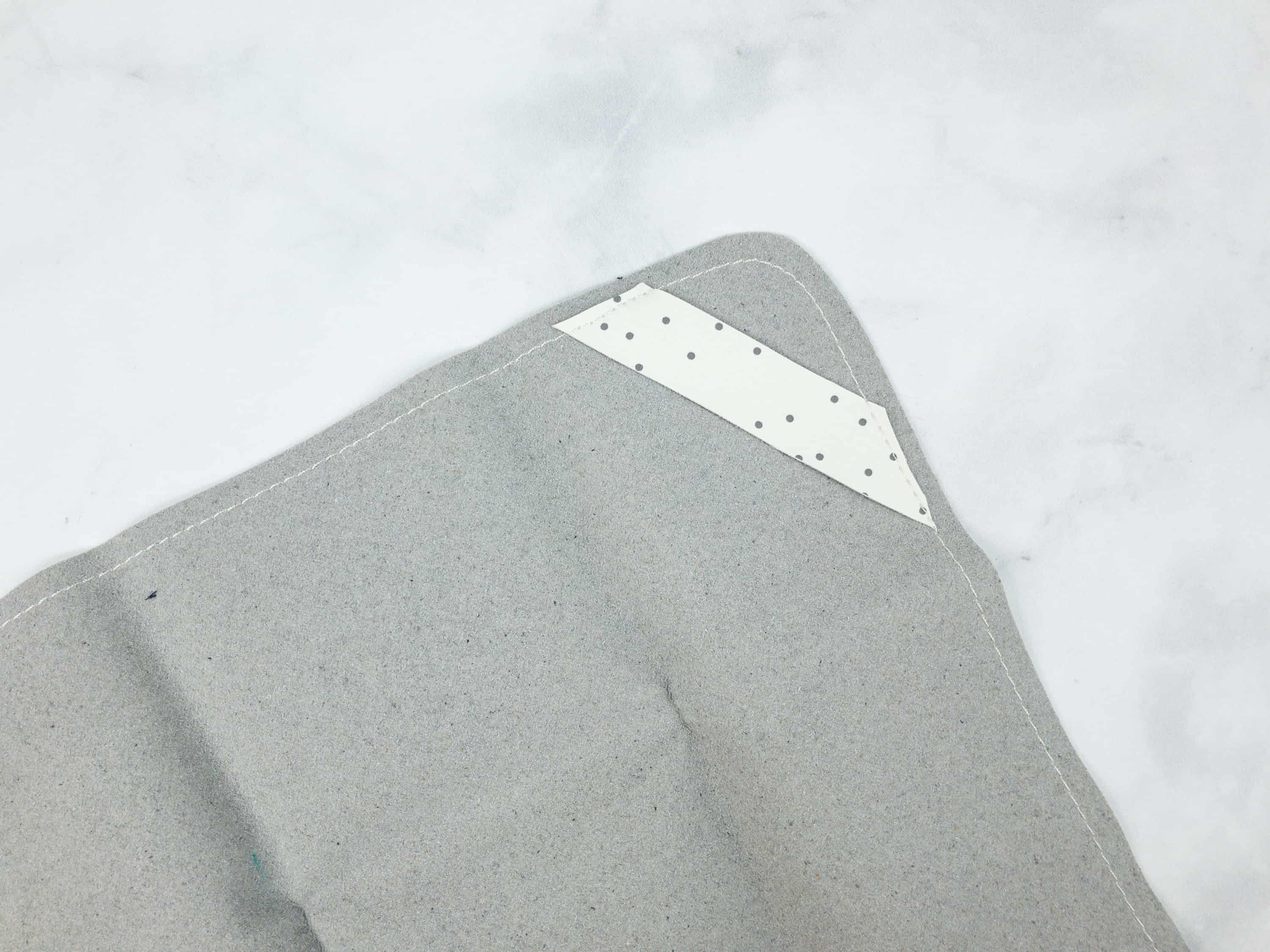 The back of the mat has this white strip with black dots on one corner. You can tie a string to it after rolling it up so you can tote it around easily. It's the chicest diaper changing mat I've ever owned – no question!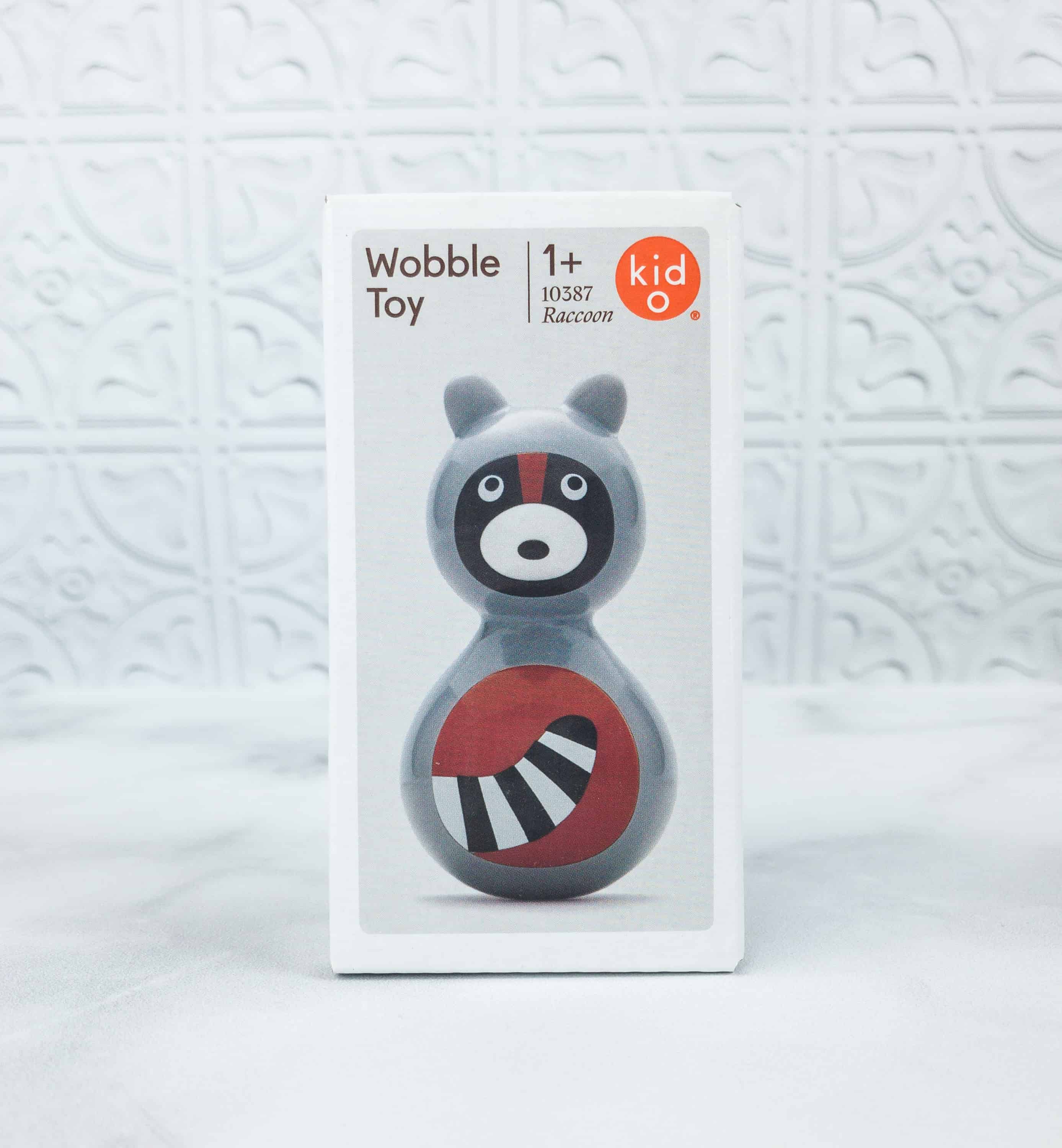 Kid O Raccoon Wobble Toy ($8.99) Kid O Raccoon Wobble Toy is a nice surprise in this month's box as it comes with a cute face of a raccoon on it. You can already see from the box how this wobble toy is going to look. I can't wait to show it to my baby!
Wobble toys are perfect for the curious toddler. No matter how many times they push, pull, or press, the toy goes back up because of its heavier bottom.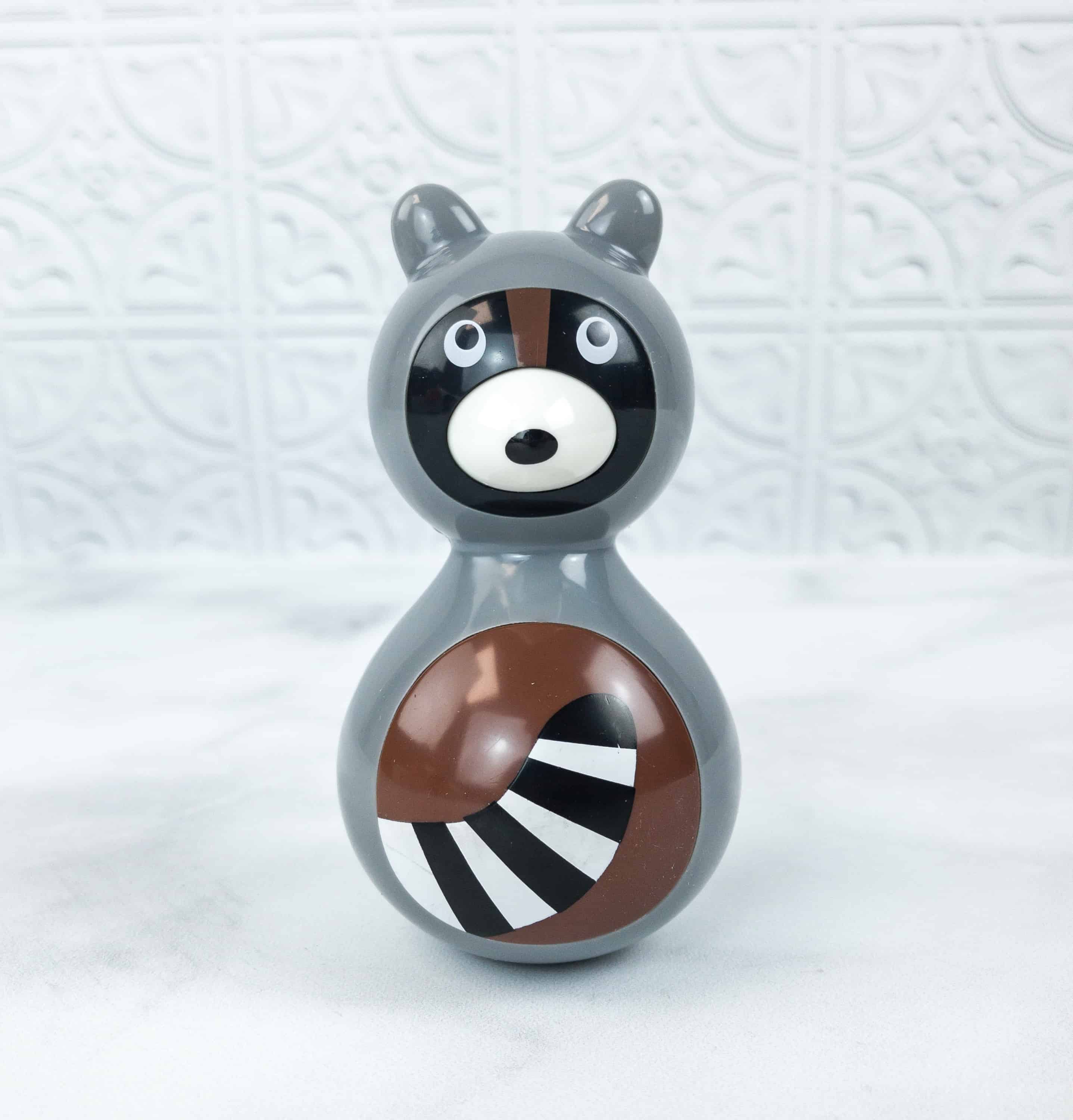 Isn't this wobble toy adorable? Look at how the face and the tail of the raccoon are drawn. The rest of the body of the toy is in gray to match the fur of this forest dweller. I can see why babies are fascinated with this toy.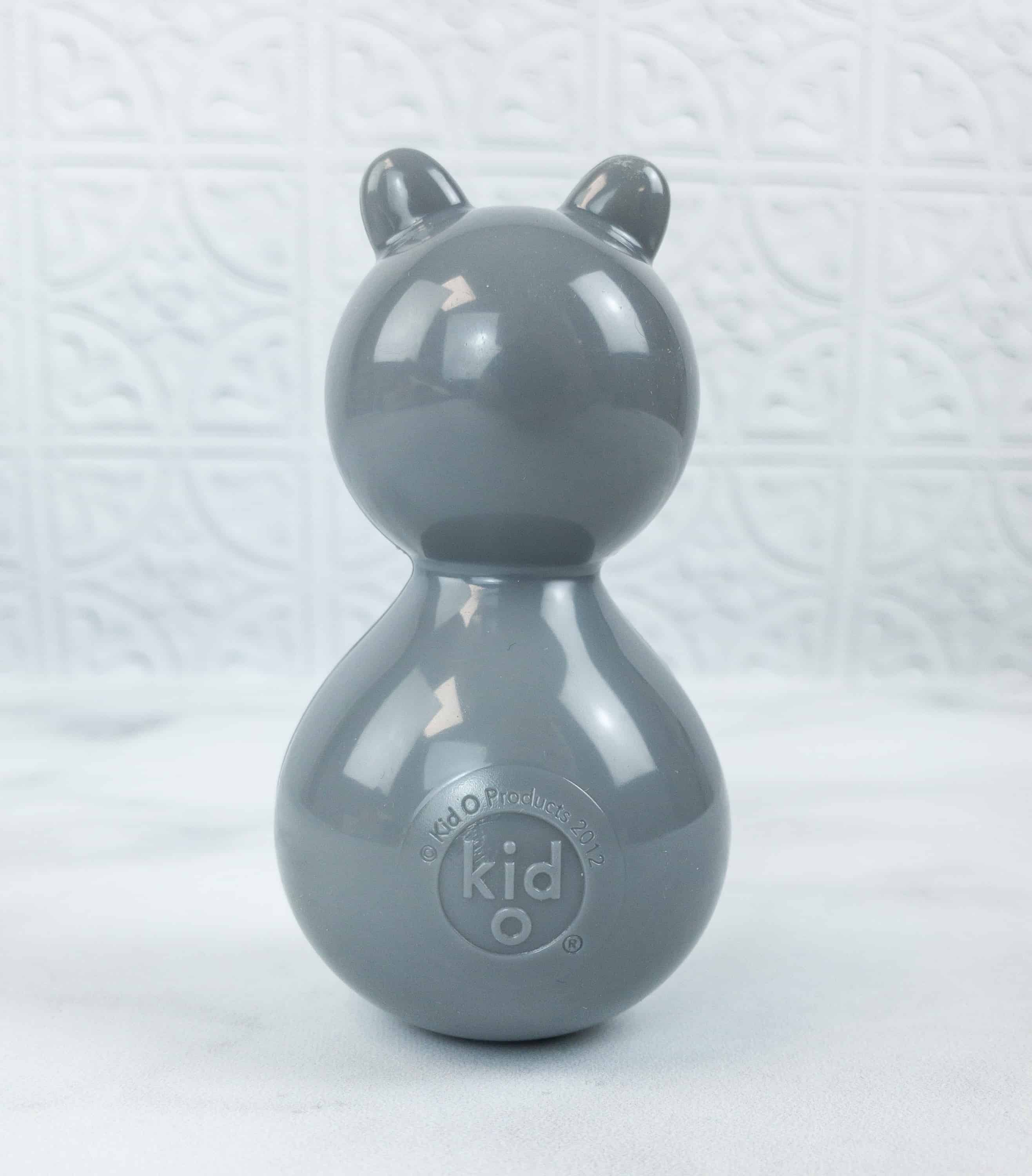 You'll find the logo of Kid O at the back of the wobble toy which ensures that this toy is genuine. I love how the paint job is seamless.
Wobble toys like this one are designed to withstand rough play plus it helps babies and toddlers with their eye and hand coordination.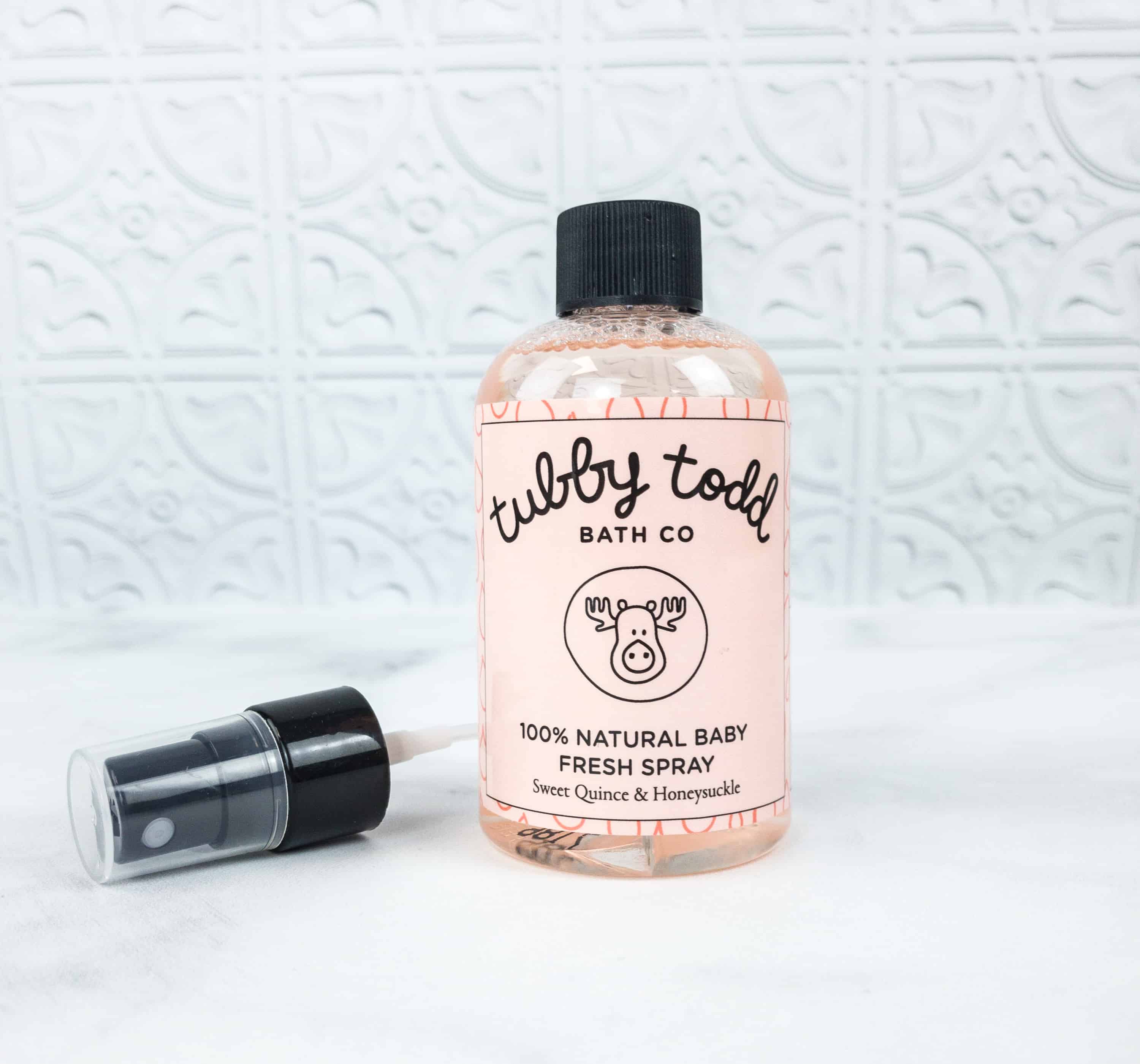 Tubby Todd Batch Co Natural Baby Fresh Spray ($15) This spray has a sweet quince and honeysuckle aroma that is clean and fresh and swo sweet. You'll get a spray cap along with this box so you can replace the cap of the bottle when you're going to use it.
It is made from natural and organic ingredients, so it's gentle on the skin. You can also use the spray on your baby's beddings, blankets, and even burp cloths.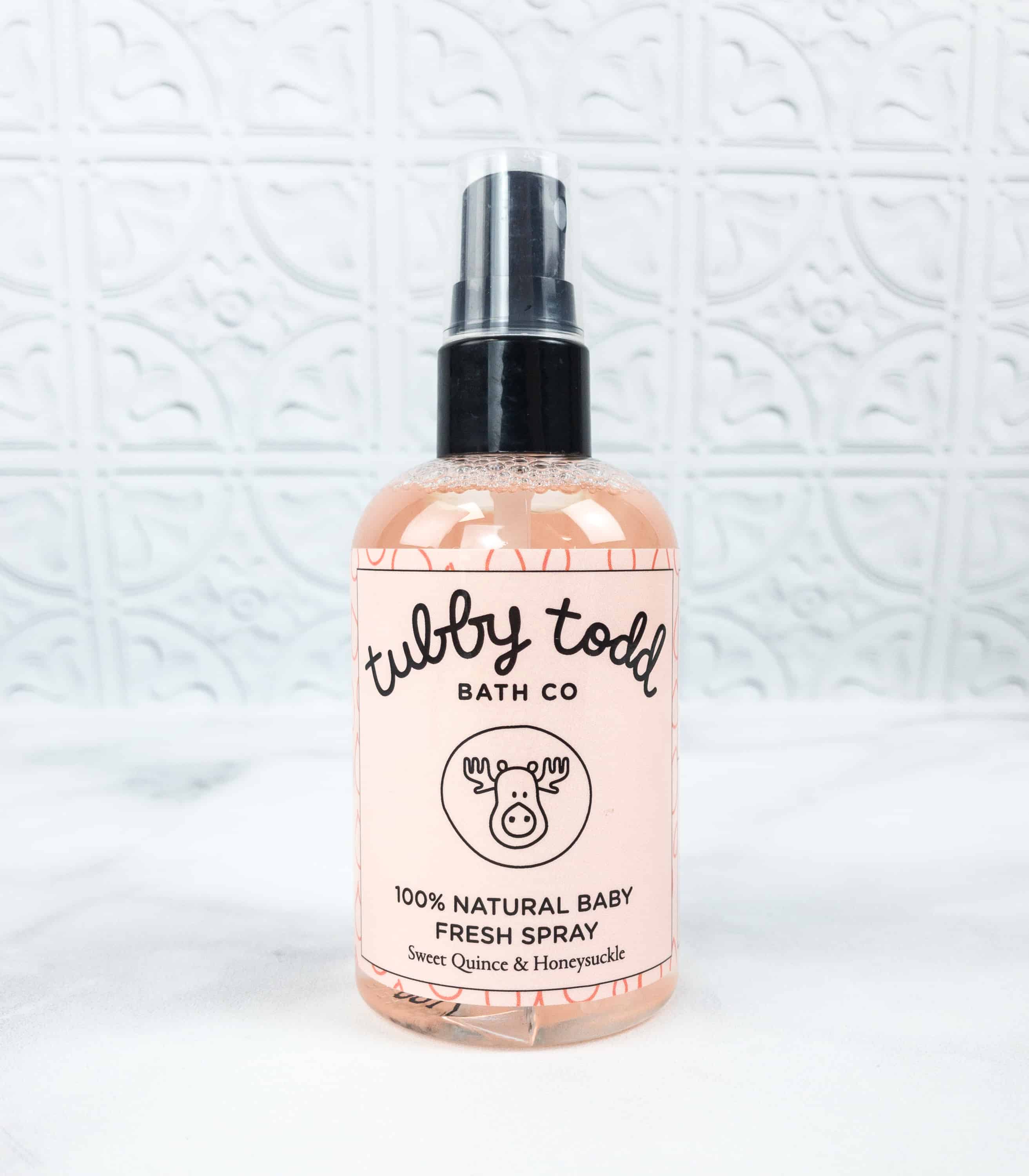 The formula is vegan, soy-free, and dairy-free. I love the scent and I don't mind spritzing it everywhere!
I'm impressed with the variety of our first Why and Whale box. There's a wearable, a toy, and other practical items useful for my baby's everyday routine. My favorite among the bunch is the diaper changing mat, it's quite stylish for its purpose and it's portable too so we can bring it in the car when traveling. The total retail value is $71!
What do you think of this month's box?