Which Way USA Book Club by Highlights is a kids subscription that sends out state sets every three weeks. It includes puzzles, games, and geography books for kids ages 6+. They also send bonus items like collectible maps and license-plate key tags. The first State Set costs $7.95 plus $2.98 shipping and handling. There is also no minimum number of State Sets to buy, and you are free to cancel at any time. You'll get 2 states per order, so this subscription costs $18.88 every 3 weeks. If you're in Canada, $8.95 CAD plus $3.98 shipping and handling.
DEAL: Get a FREE state set with your first month – that's 50% off! No coupon code needed, just use this link to subscribe.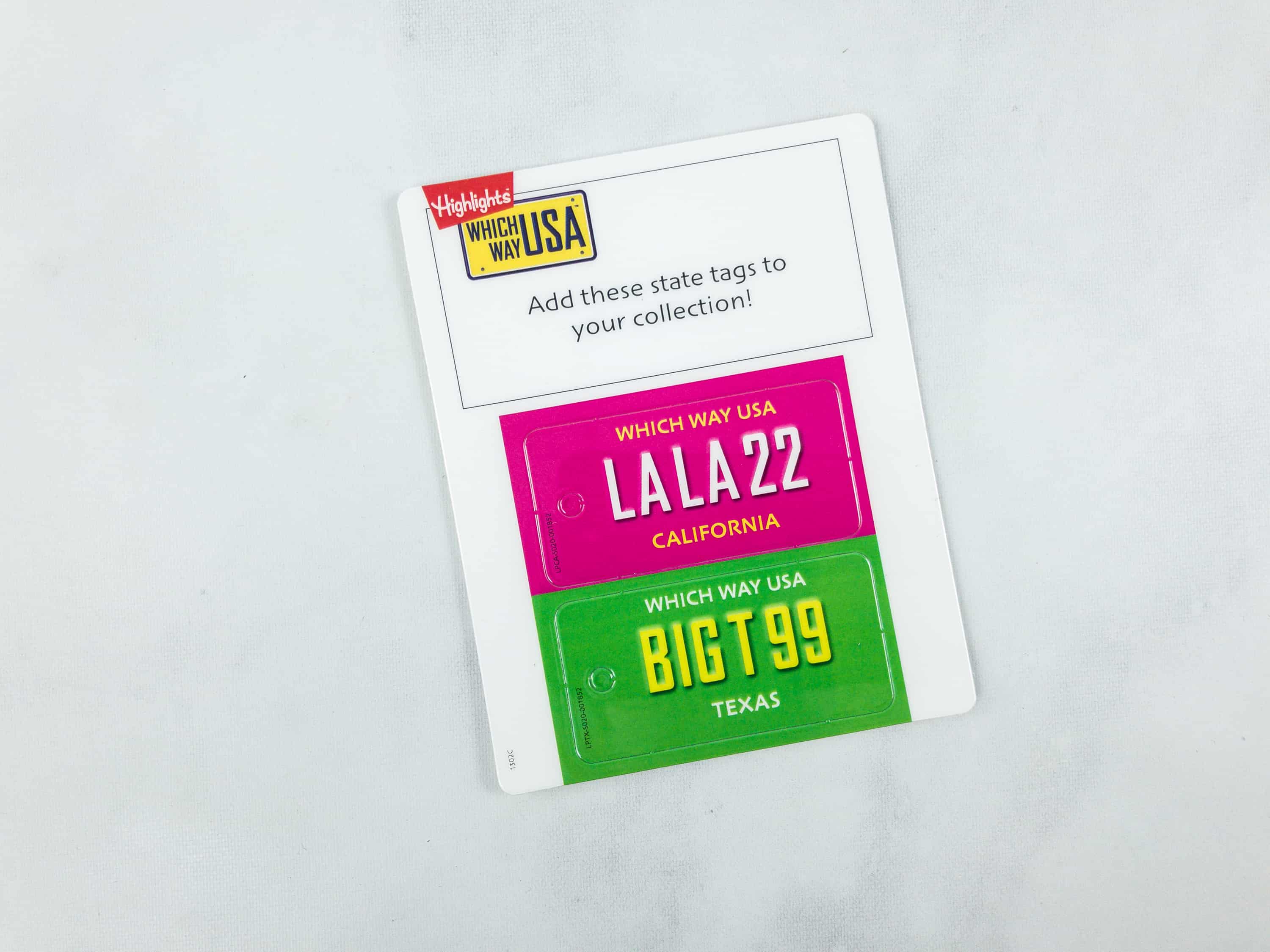 This month's featured state tags are California (CA) and Texas (TX)!
Racing across the USA with the kids is made more fun, along with Tripp and Scout!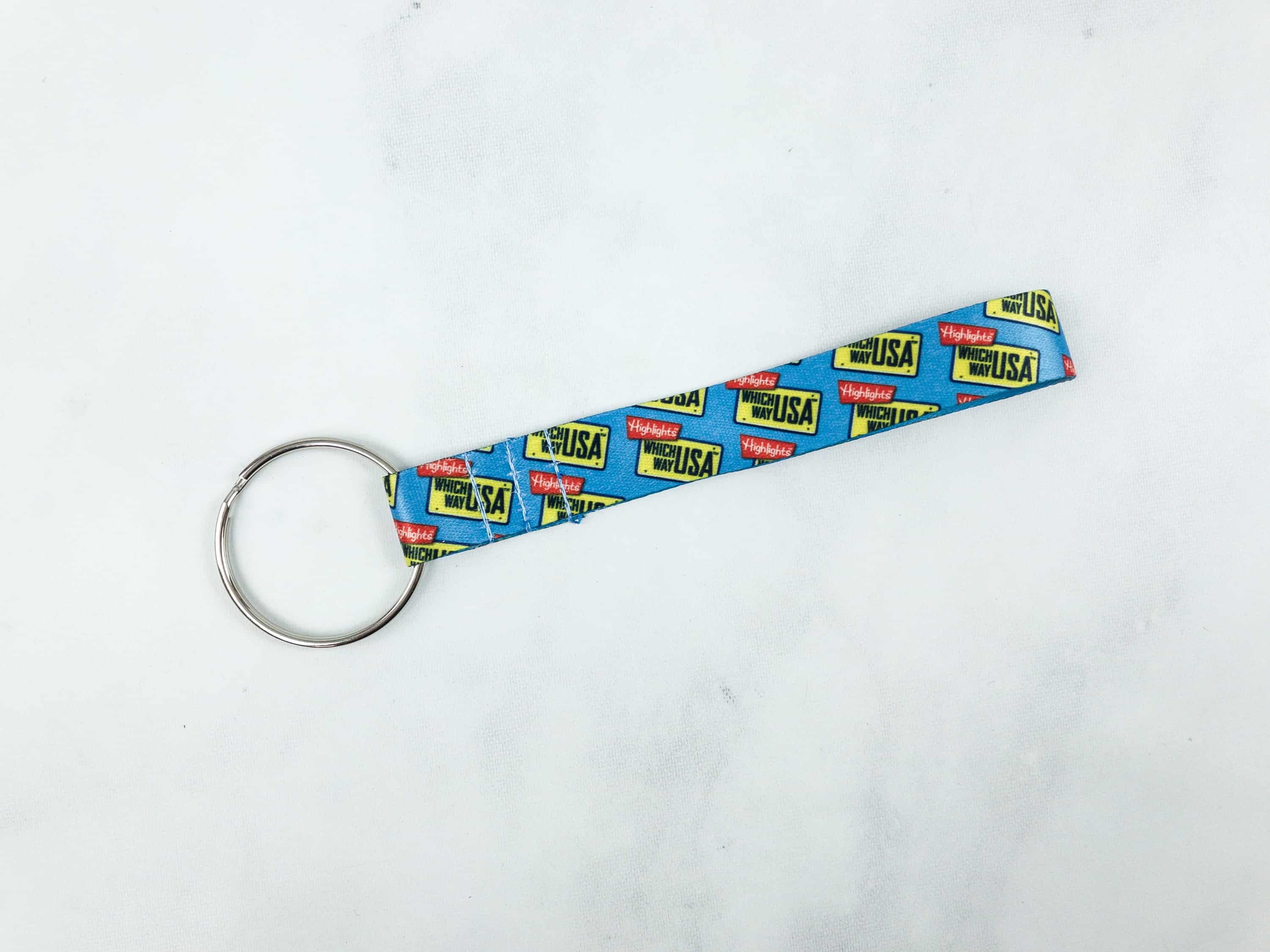 BONUS GIFT: Sturdy Key-Tag Ring. For your first shipment, they include a sturdy key-tag ring where you can attach the license plate key tags that come in every box!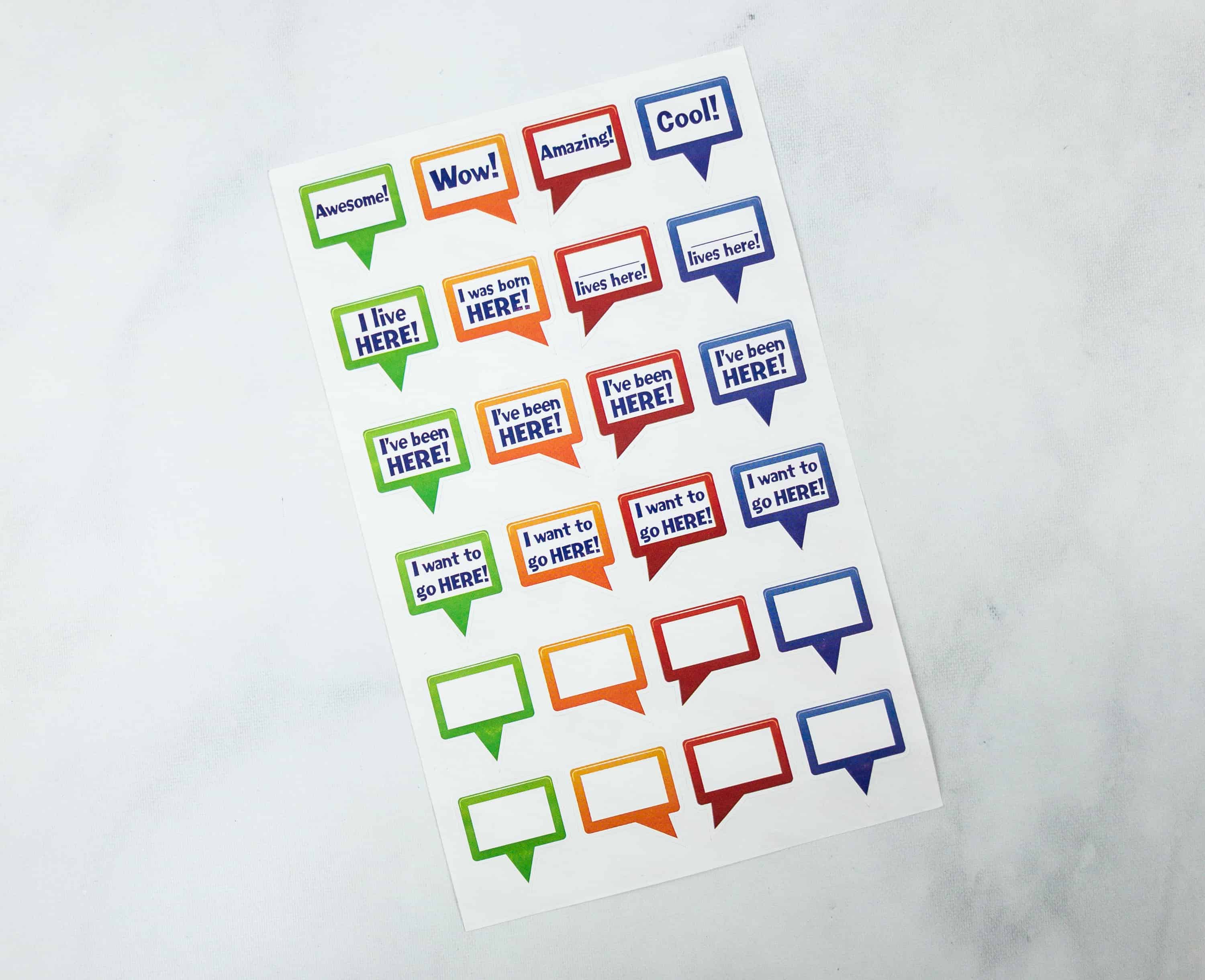 There are also cute dialogue bubble stickers that you can use in tracking your map.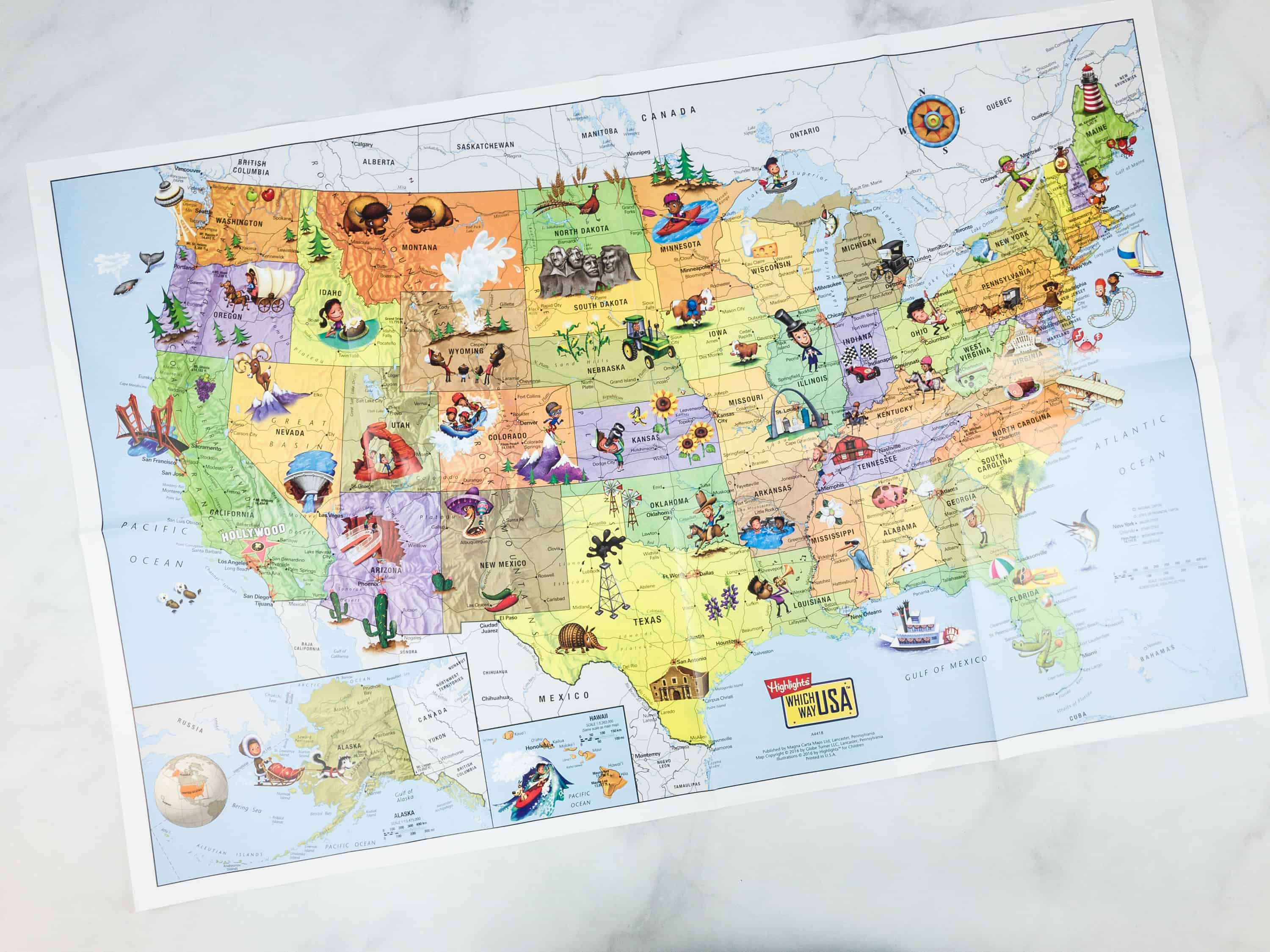 Here's the colorful map of the US along with some cool info regarding each state. This is an amazing, great US map for kids that's super engaging and fun. My kids had an absolute blast adding all their stickers!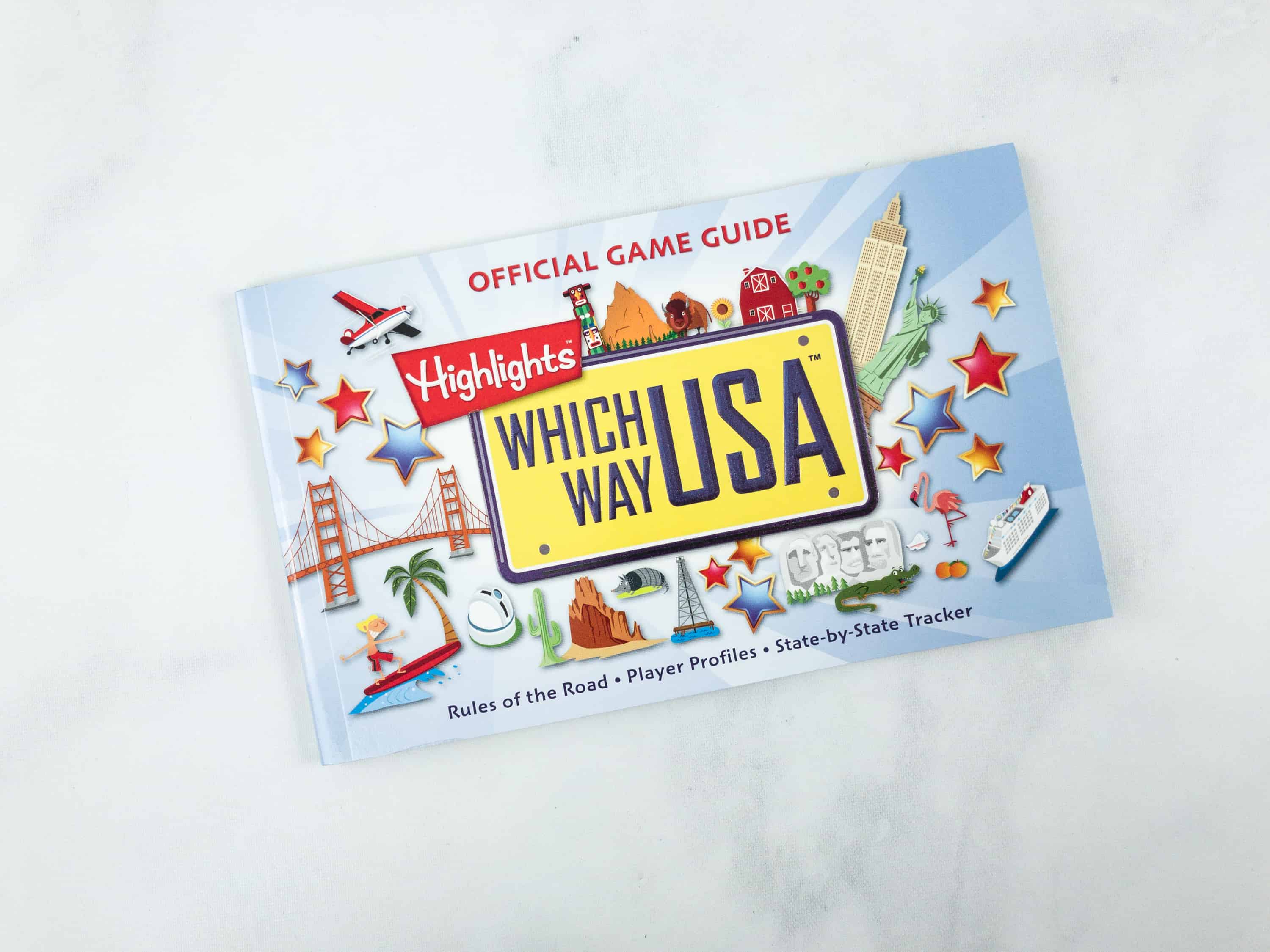 Highlights Which Way To USA Official Game Guide. Another item you'll get from your first State Set is this official game guide!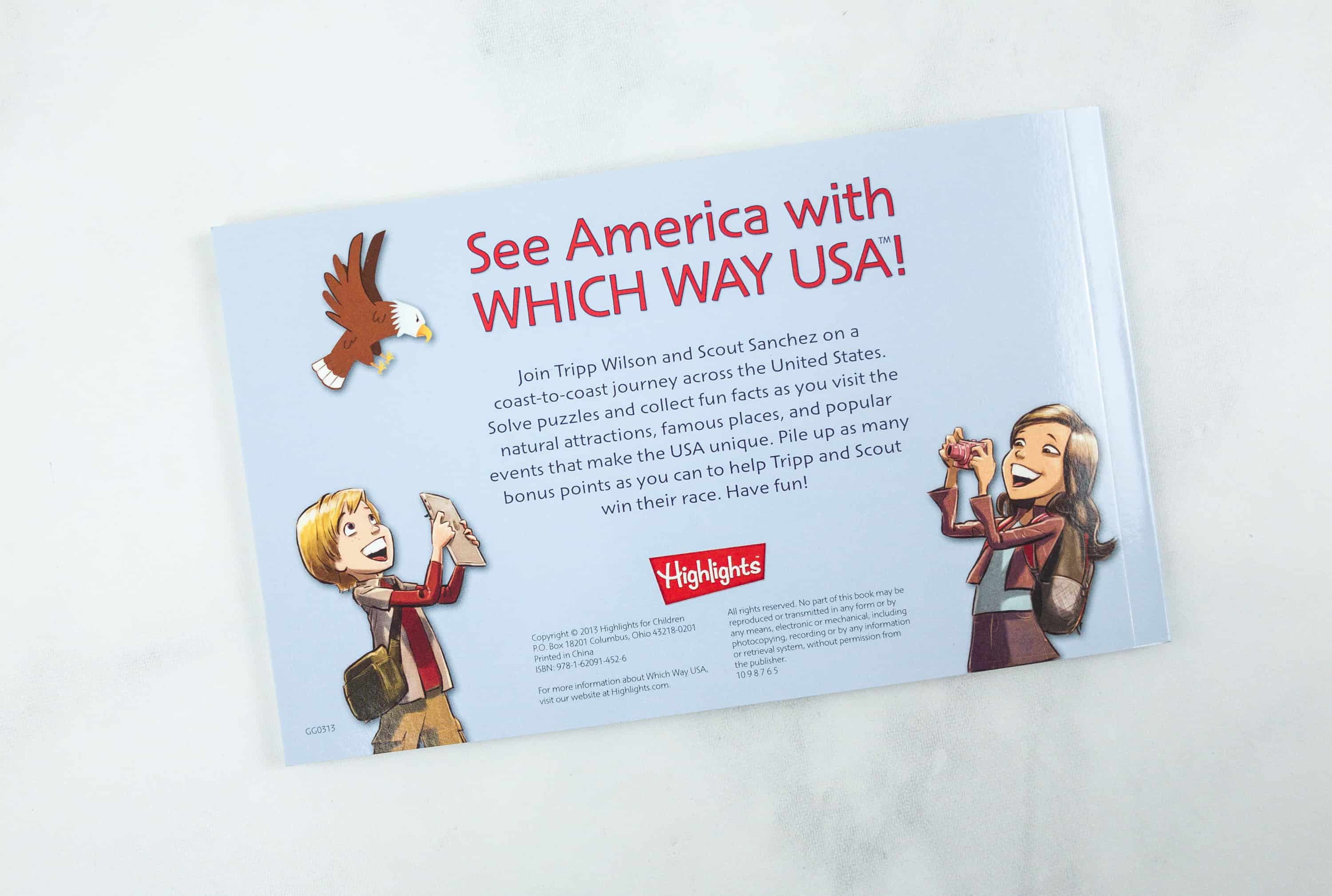 The guide contains the rules of the road, the player profiles, and state-by-state tracker!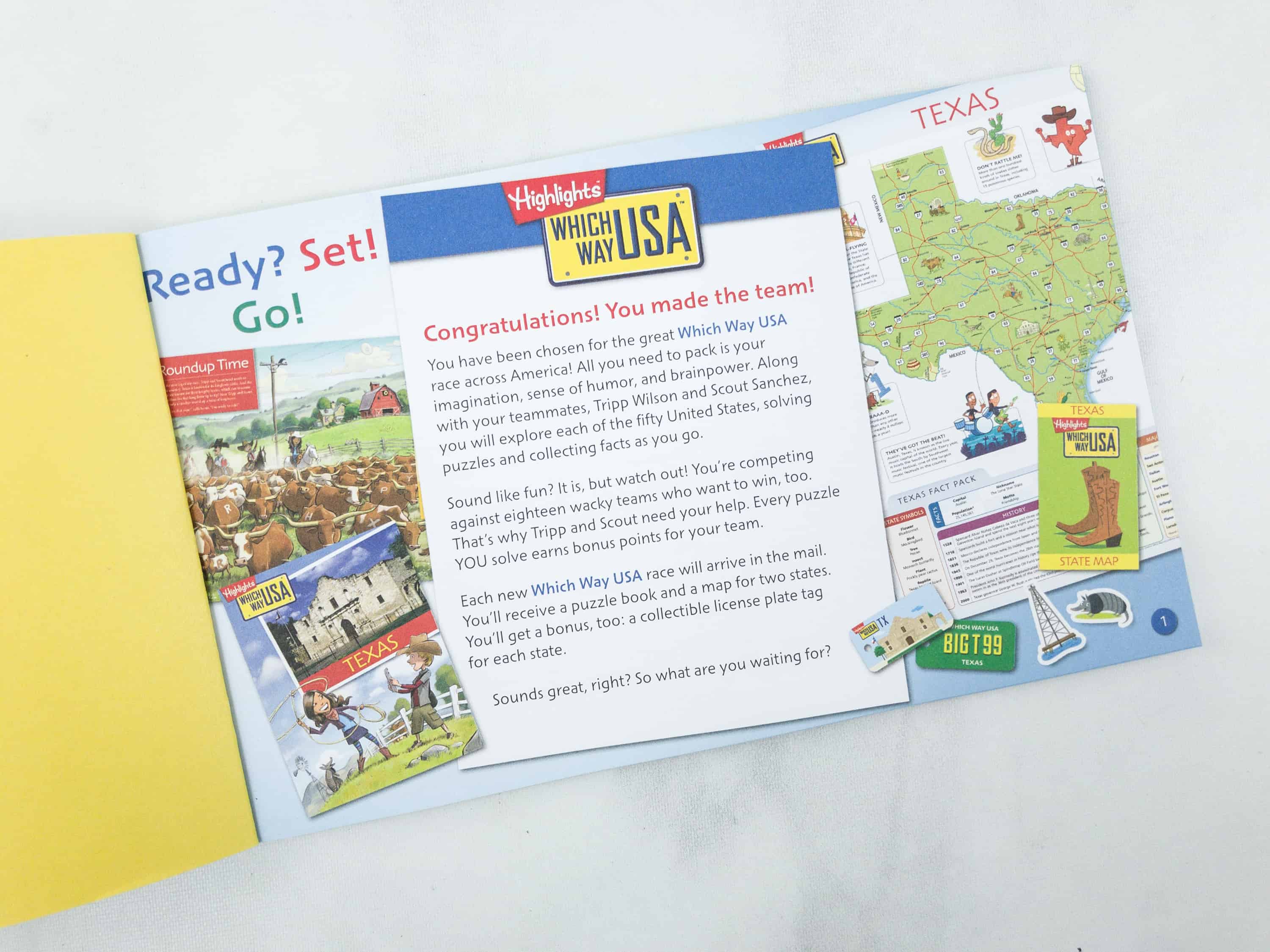 One of the first few pages of the guide gives us a warm welcome!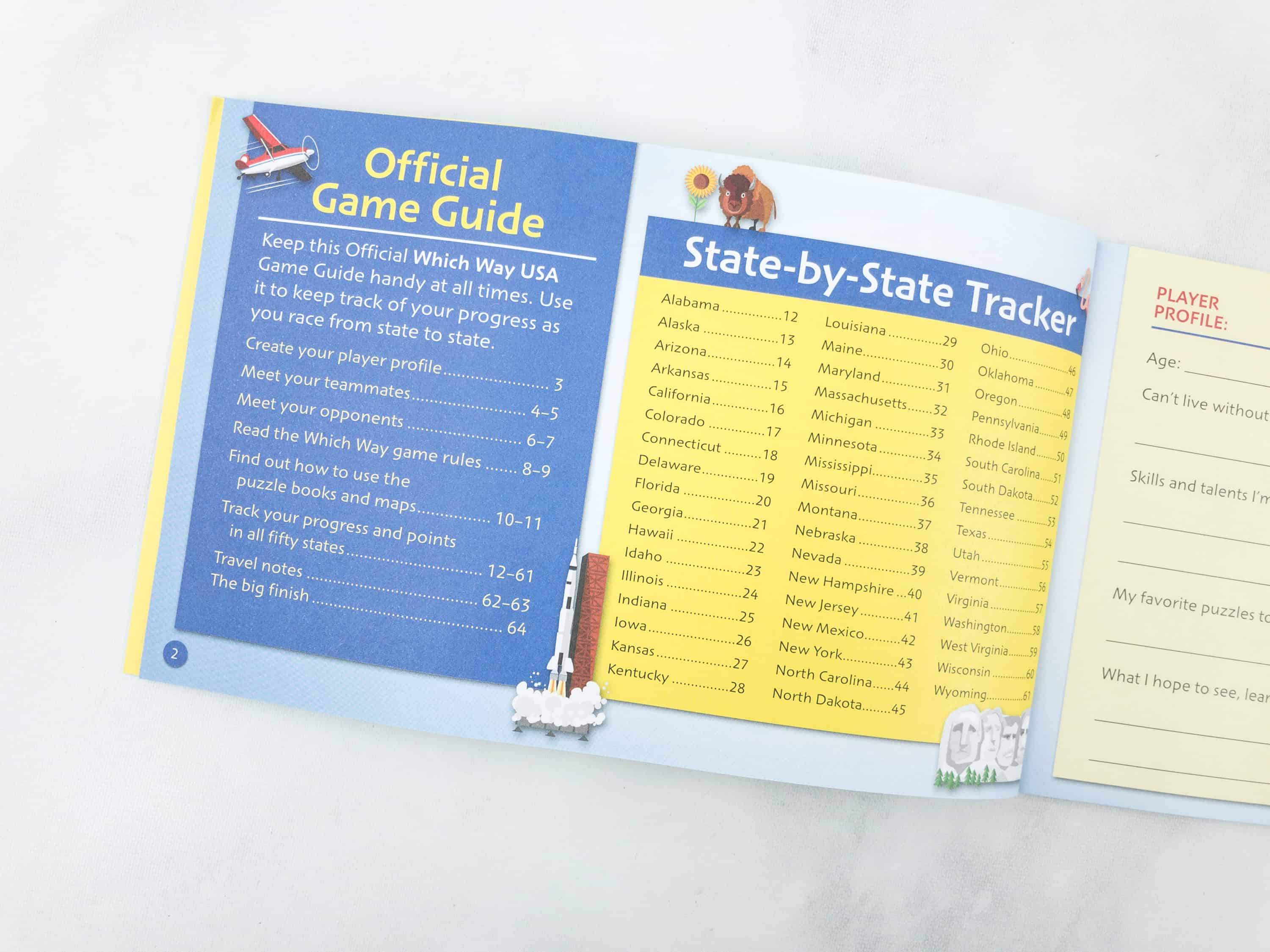 Keep this guide handy at all times! You need this to keep track of your journey and progress, as you race from state-to-state.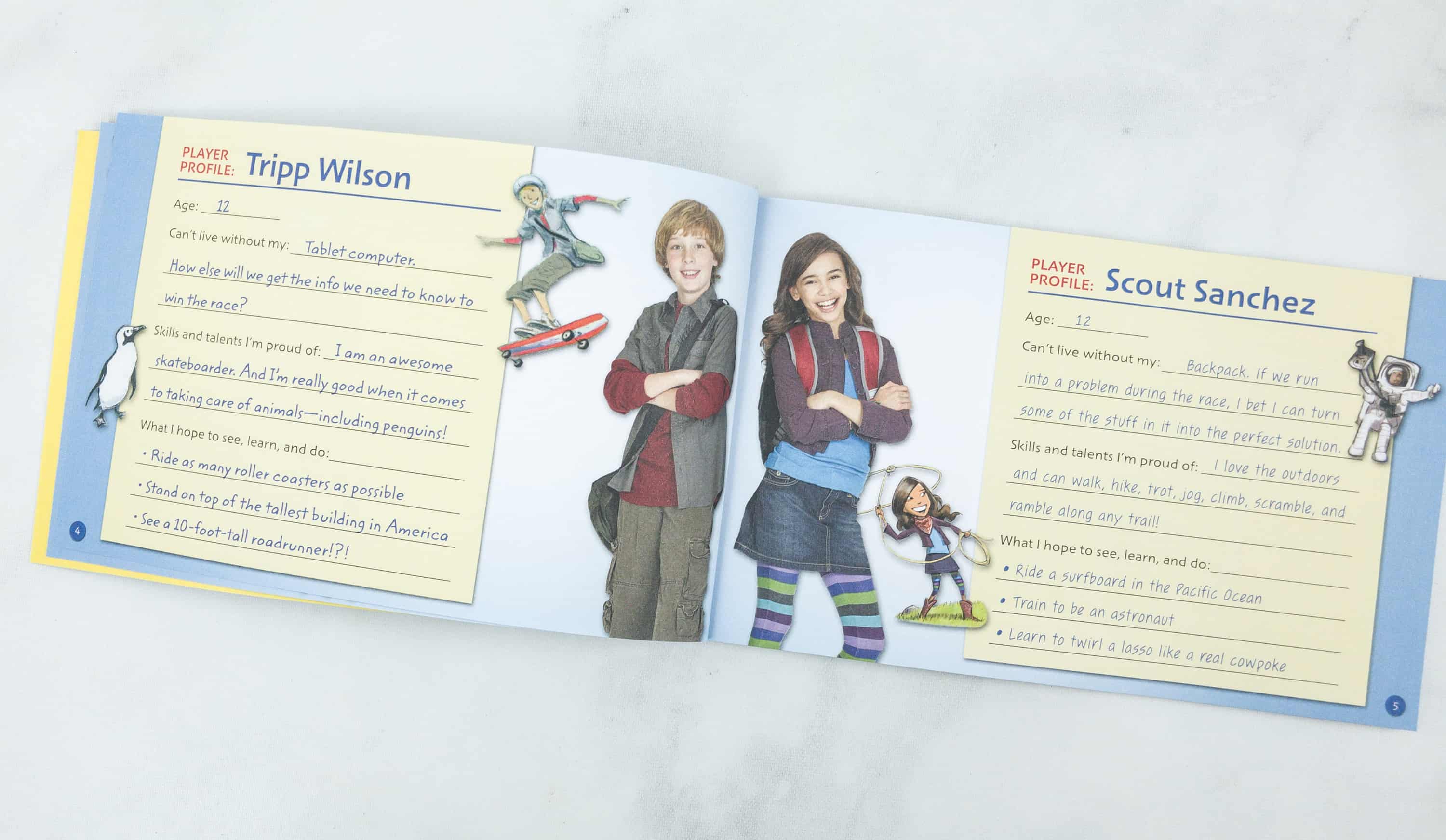 Our companions in this journey are Tripp Wilson and Scout Sanchez!
Also, there are pages about the other competitors we might meet along the journey.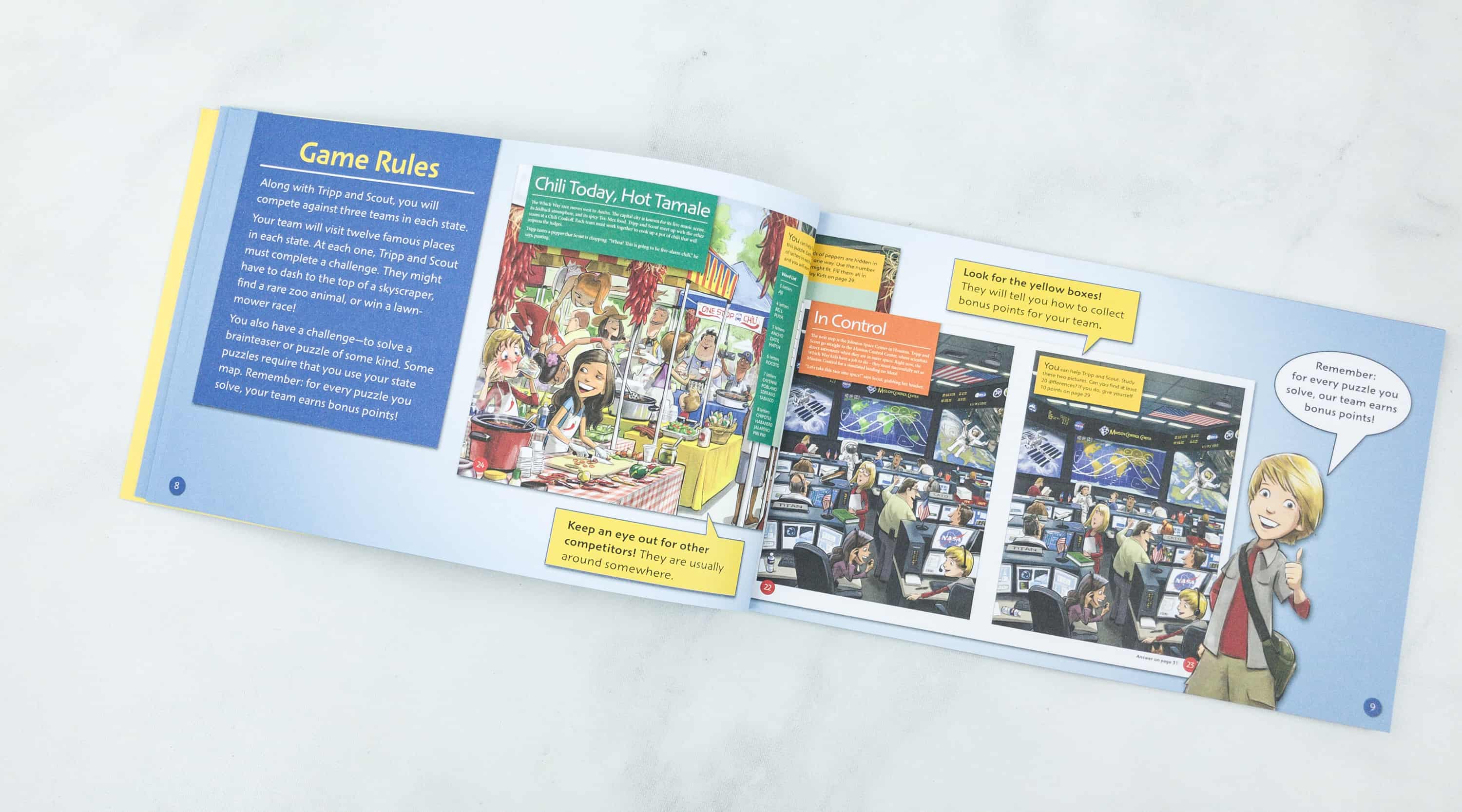 Along with Tripp and Scout, you will compete against three teams in each state.

Your team will visit twelve famous places in each state. At each one, Tripp and Scout must complete a challenge. They might have to dash to the top of a skyscraper, find a rare zoo animal, or win a lawn-mower race!

You also have a challenge–to solve a brainteaser or a puzzle of some kind. Some puzzles require that you use your state map. Remember: for every puzzle you solve, your team earns bonus points!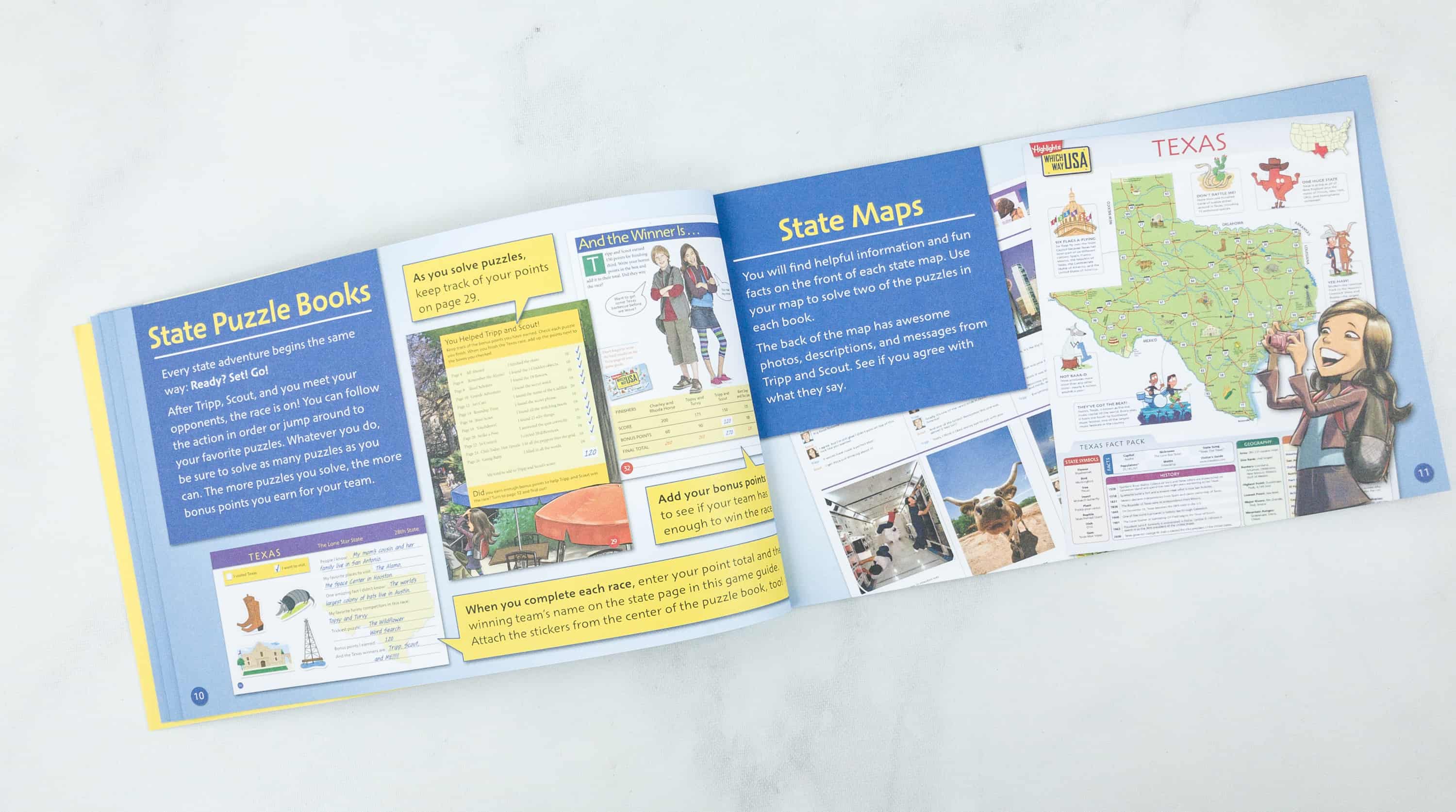 They also included information about the items you'll get in every state set, the puzzle books, and the specific state maps.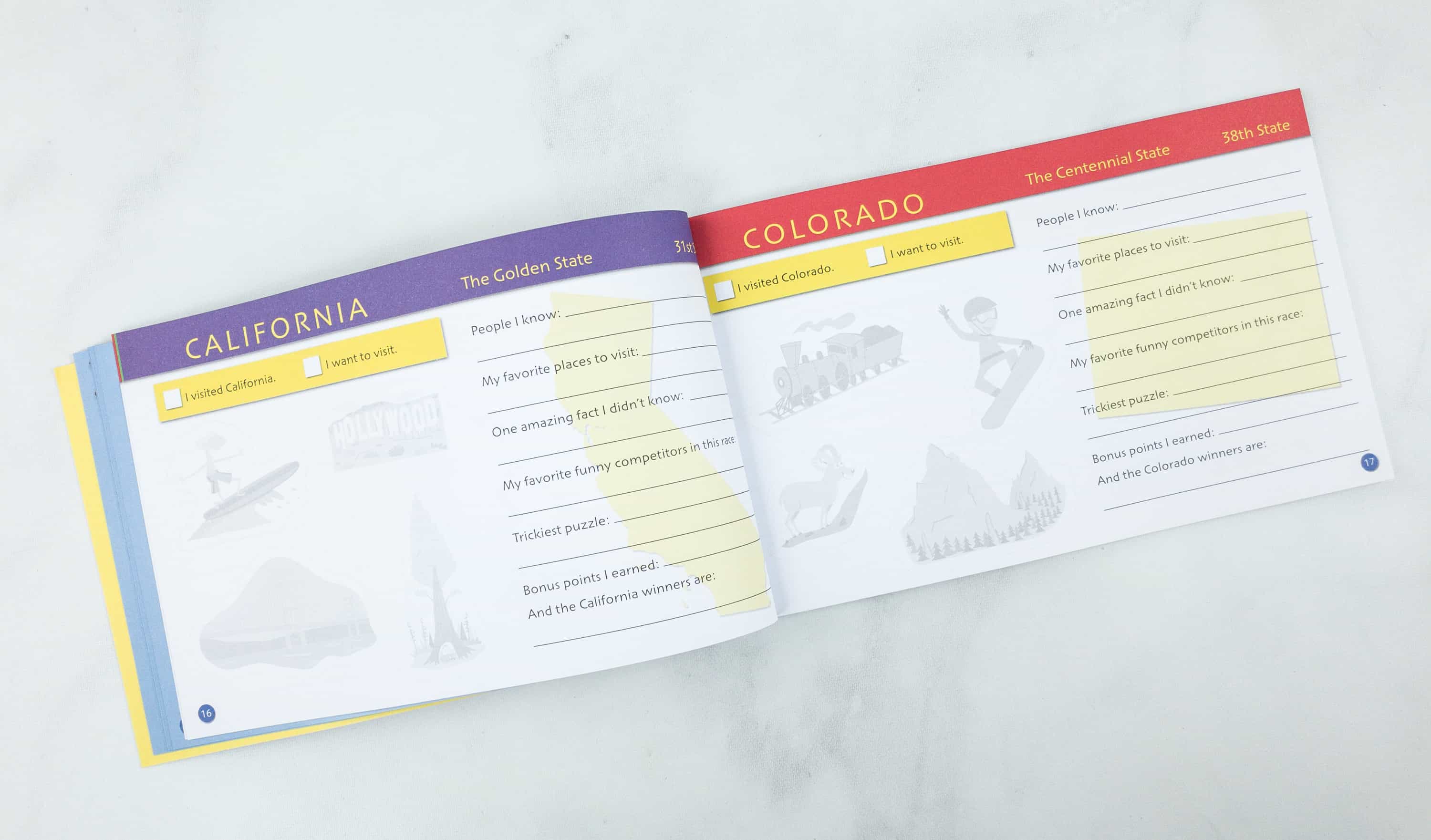 Here are sample pages of each state and what you needed to fill out.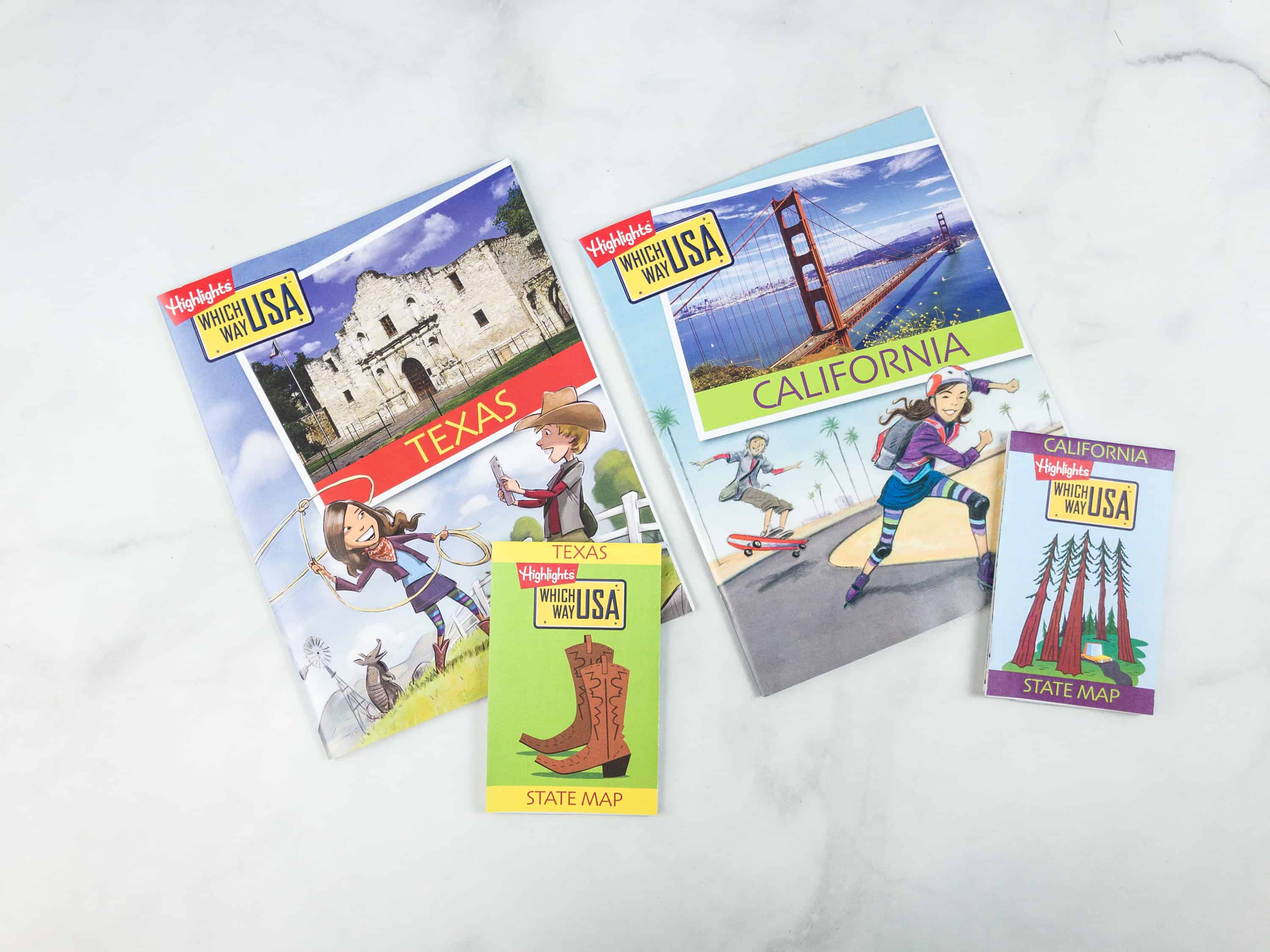 June 2018 Highlights Which Way To USA Book Club. Our first ever state sets, Texas and California!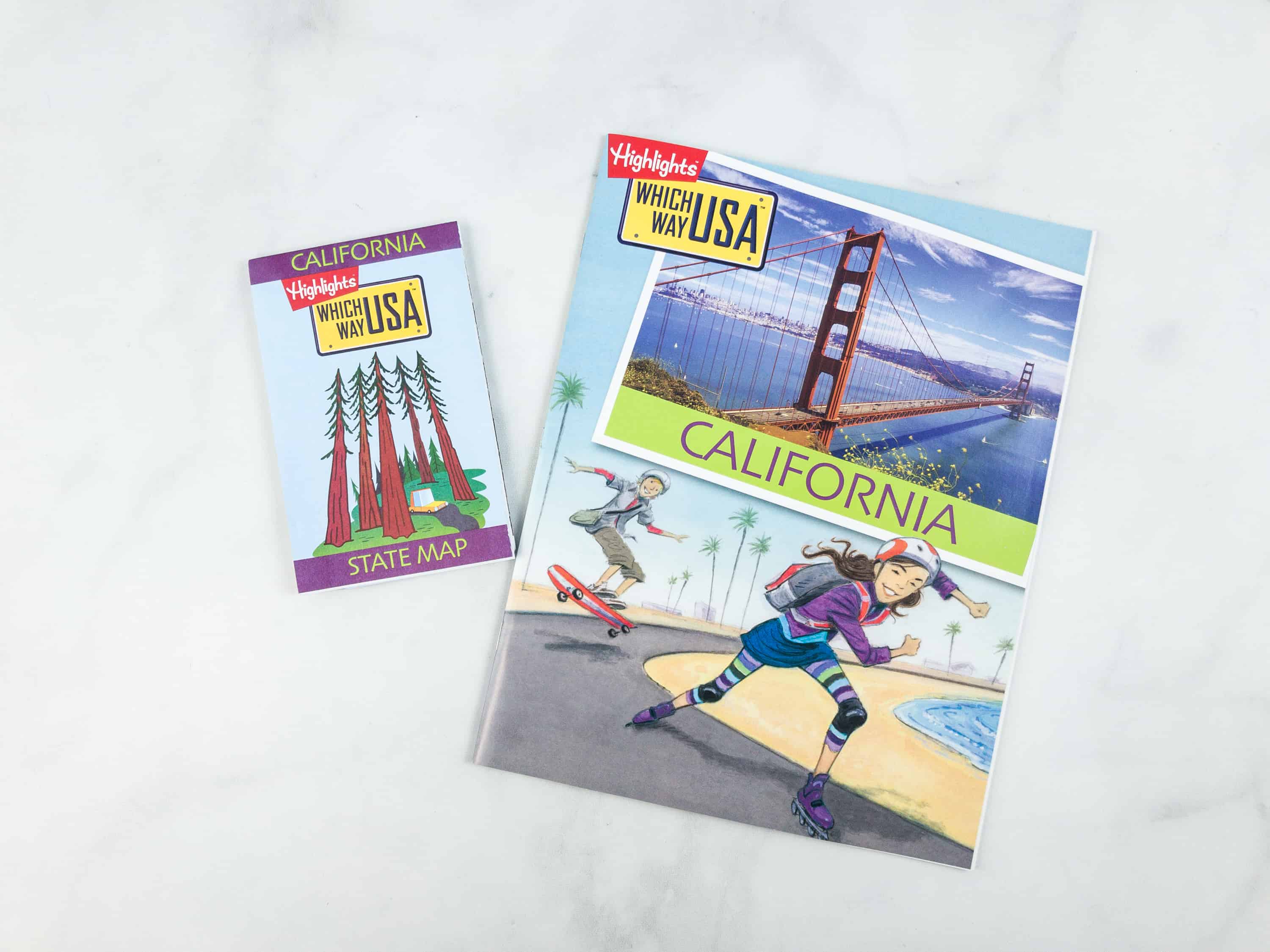 California, a western U.S. state, stretches from the Mexican border along the Pacific for nearly 900 miles. Its terrain includes cliff-lined beaches, redwood forest, the Sierra Nevada Mountains, Central Valley farmland and the Mojave Desert. The city of Los Angeles is the seat of the Hollywood entertainment industry. Hilly San Francisco is known for the Golden Gate Bridge, Alcatraz Island and cable cars.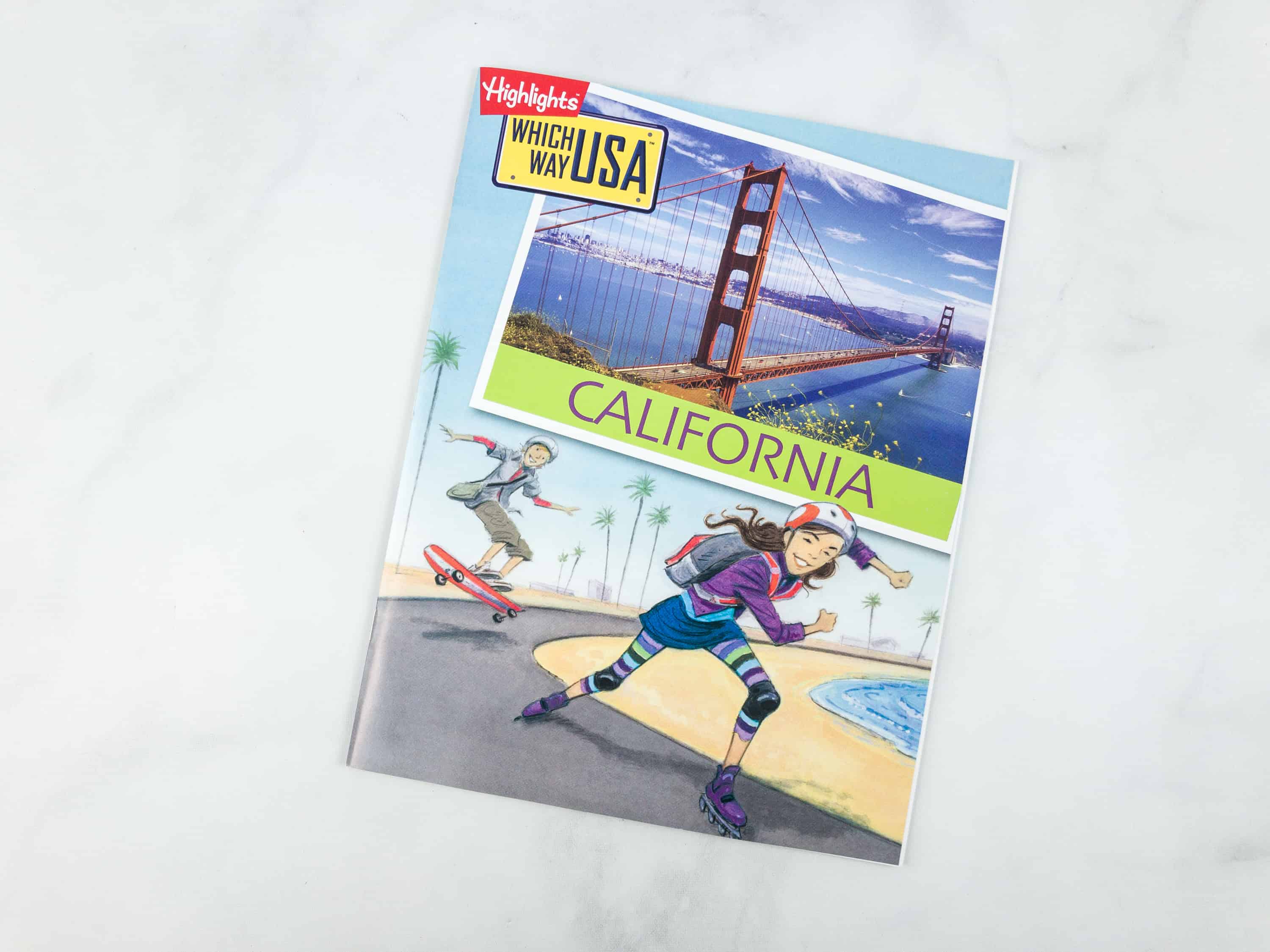 Here's the first state puzzle book we'll look into.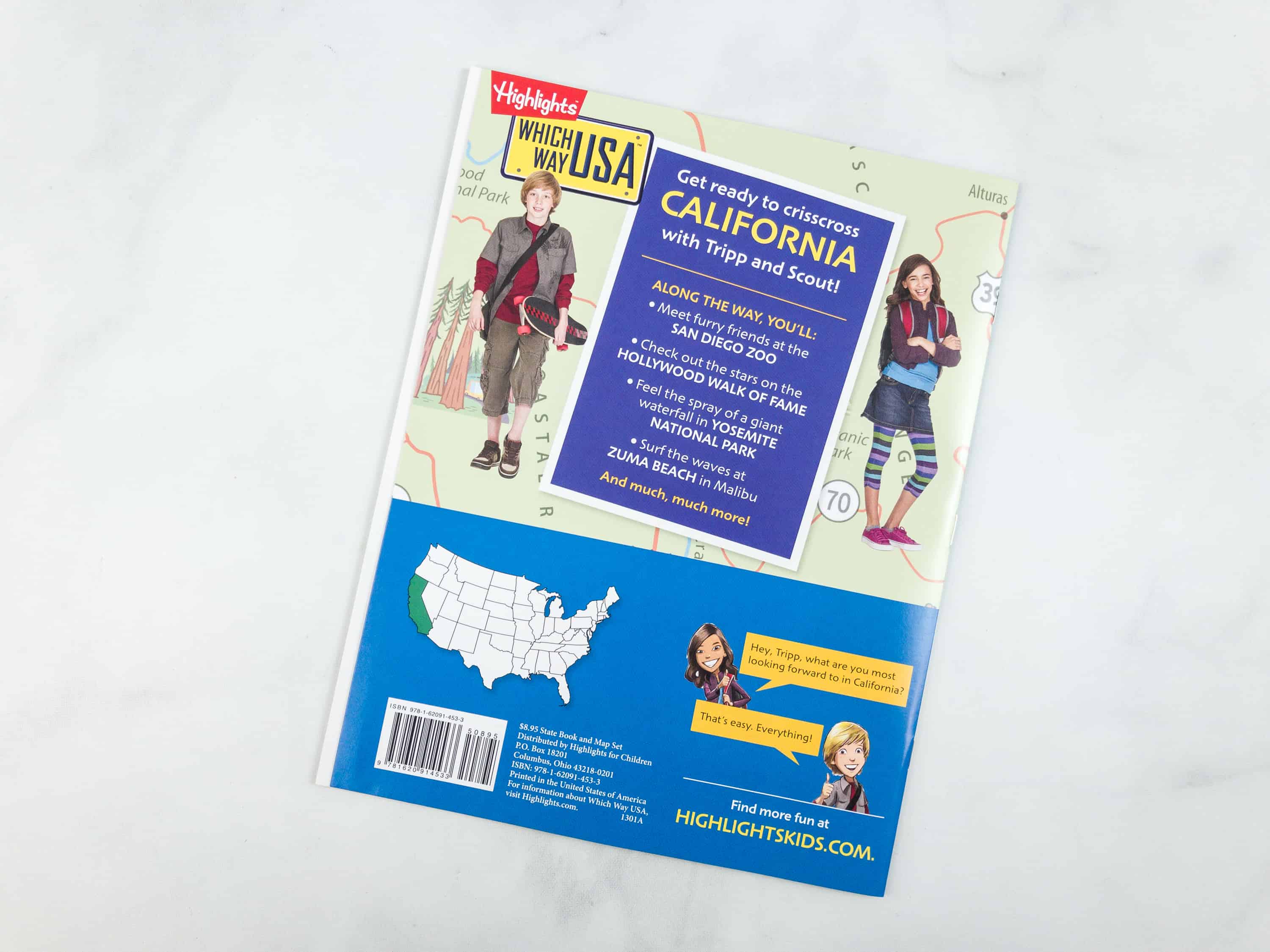 Some known places in California are the San Diego Zoo, the Hollywood Walk of Fame, the Yosemite National Park and the Zuma Beach!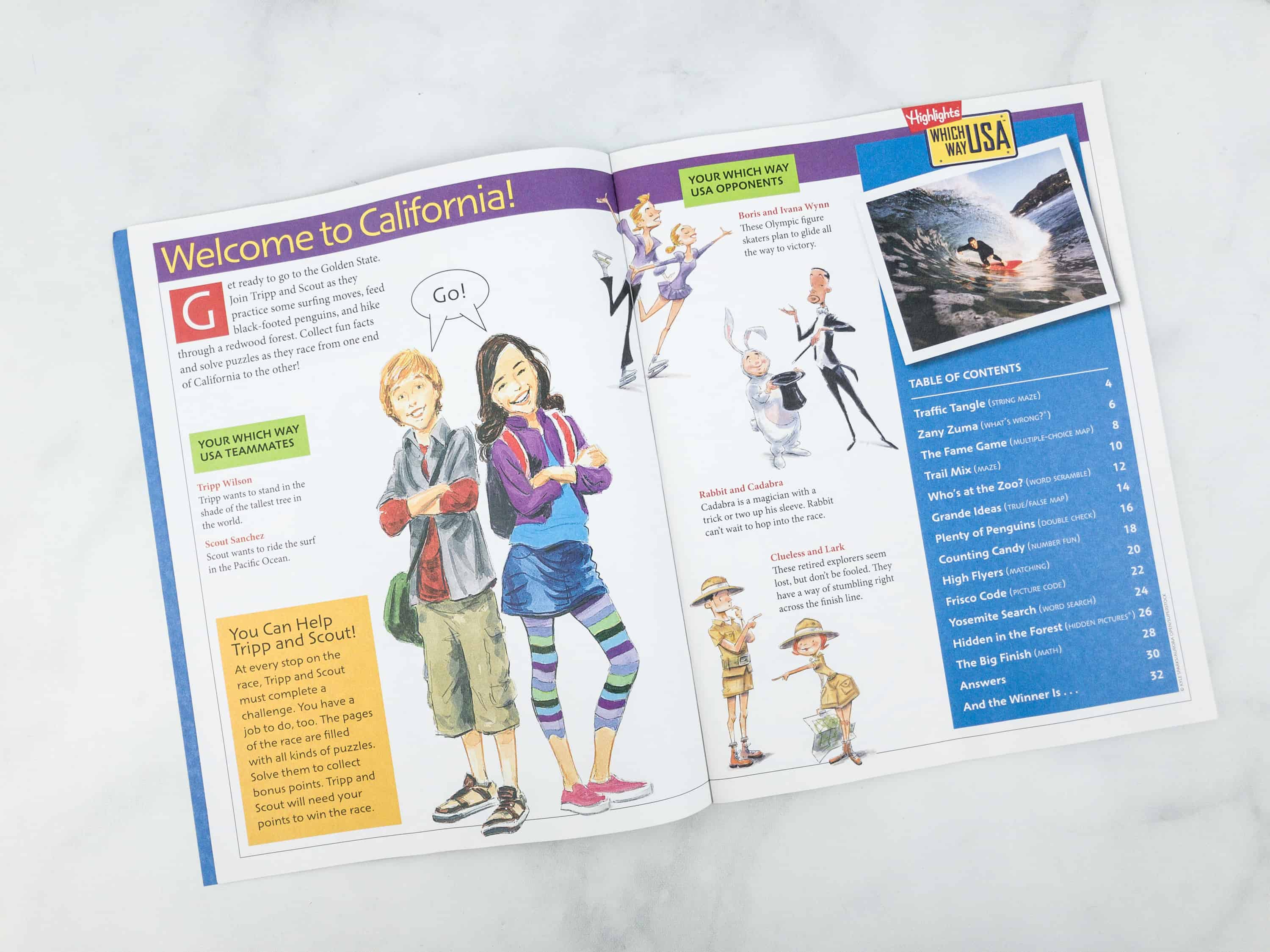 There are lots of activities that will keep the kids occupied. It's a great tool to learn more about the states!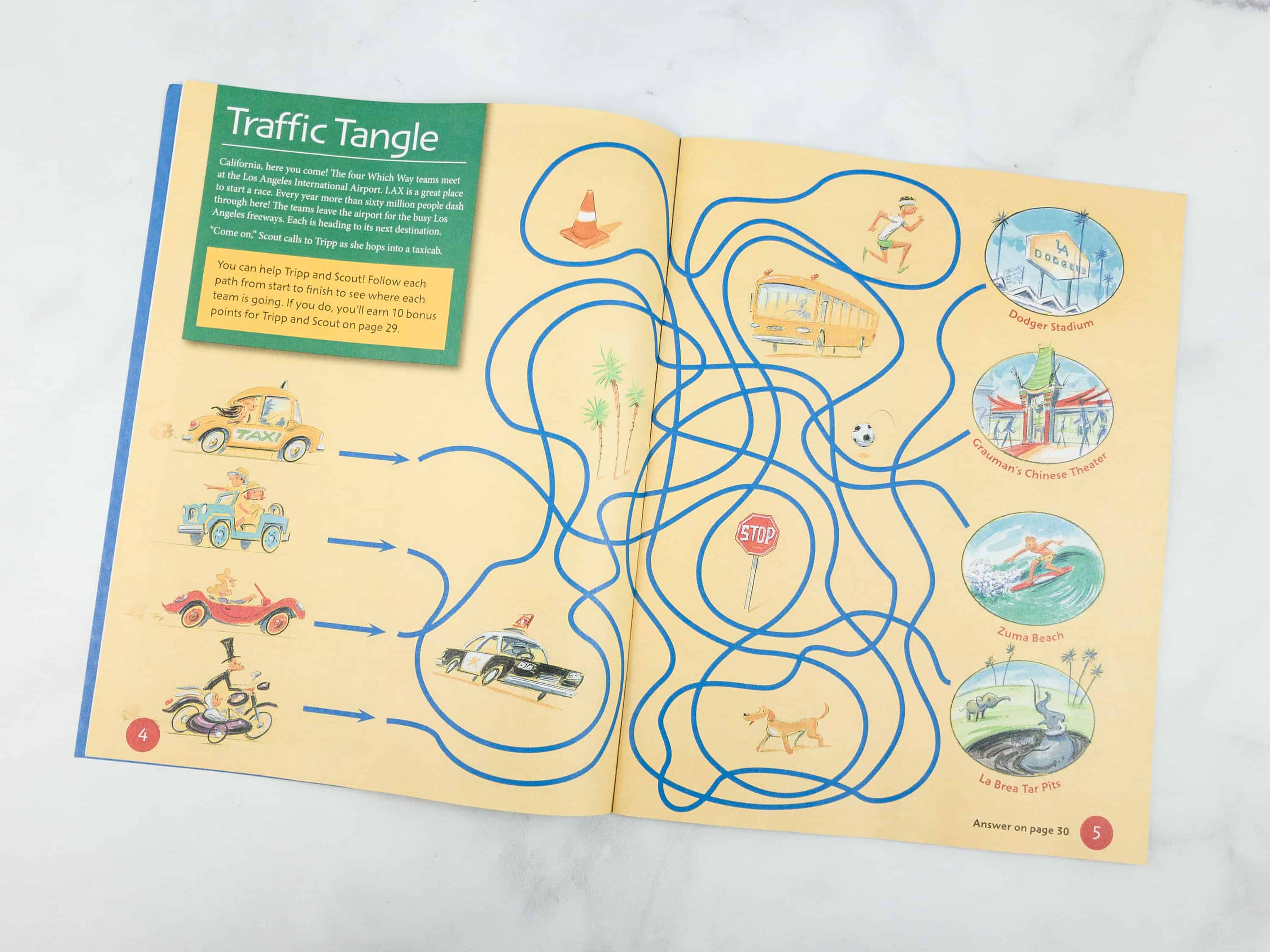 The race starts at the Los Angeles International Airport and you will need to go through a puzzle maze called Traffic Tangle. To solve this, you should match the vehicles to each destination.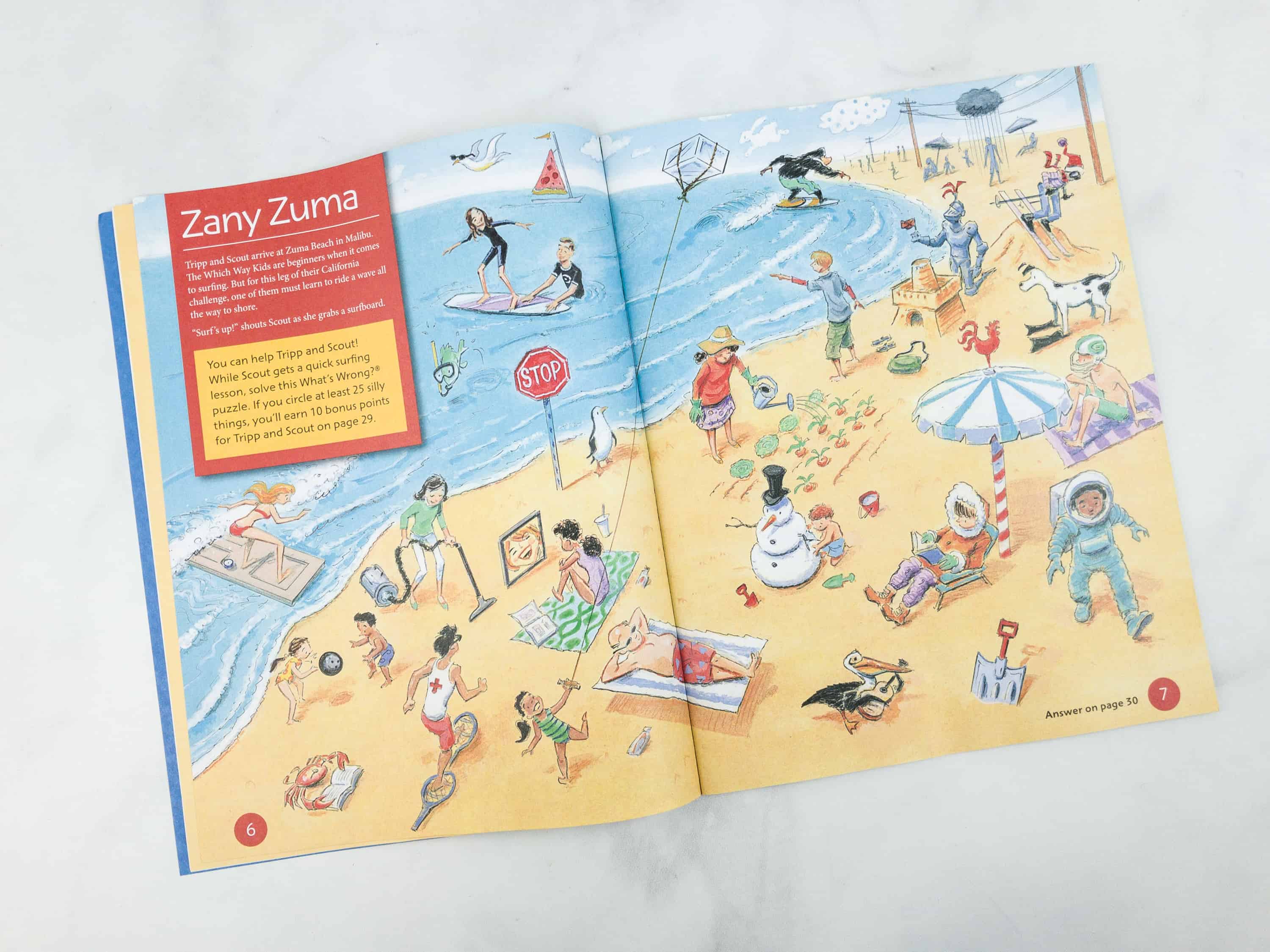 Next up is Zany Zuma and it will test your sharp eyes! There's an illustration of the Zuma Beach and you need to see at least 25 things that don't belong here for you to earn 10 bonus points.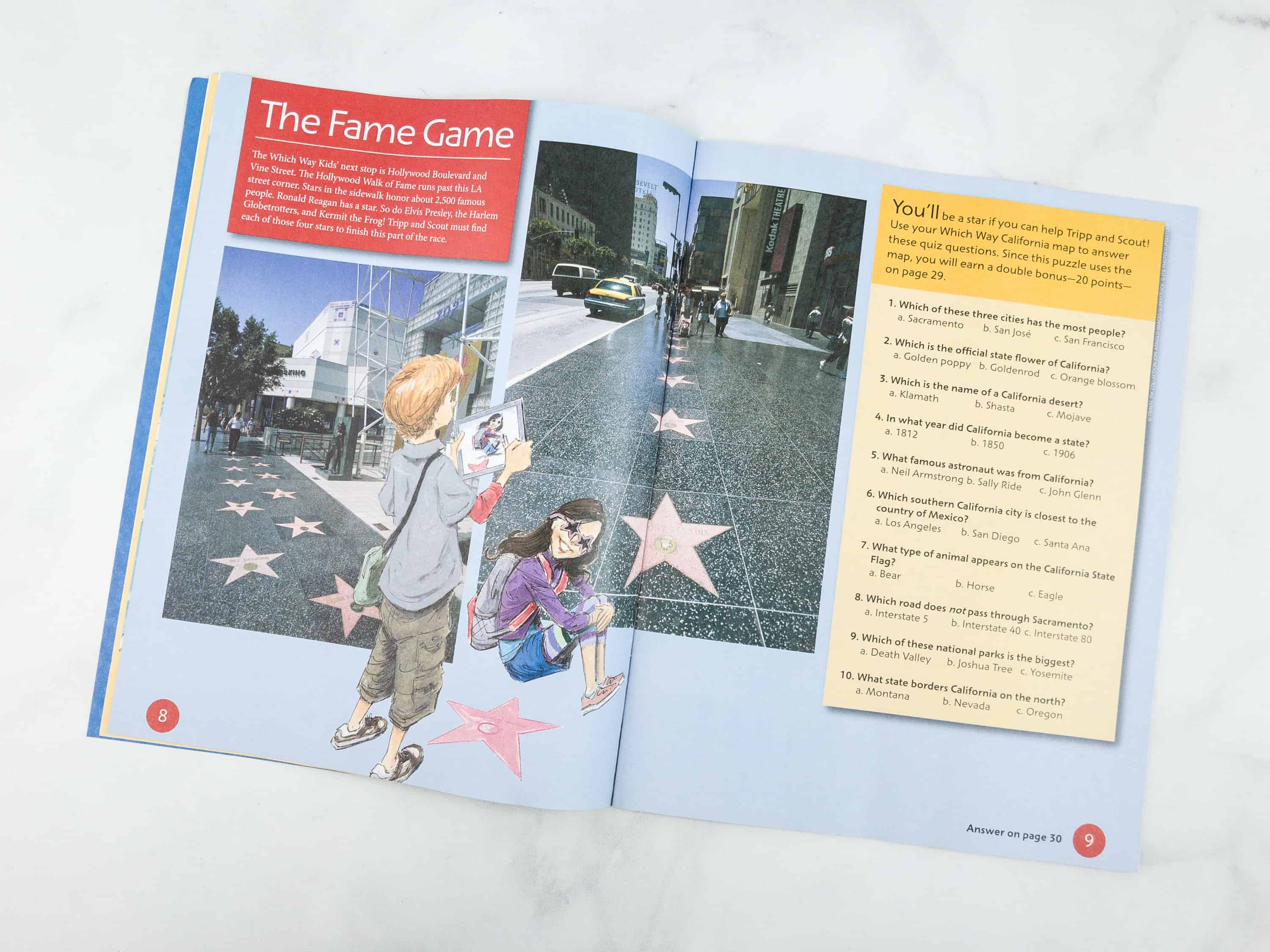 Another activity is called The Fame Game at The Hollywood Walk of Fame! You will need the map to help you answer the questions. You'll get double bonus points for this too. Do the kids care about earning their points? The answer is a resounding YES!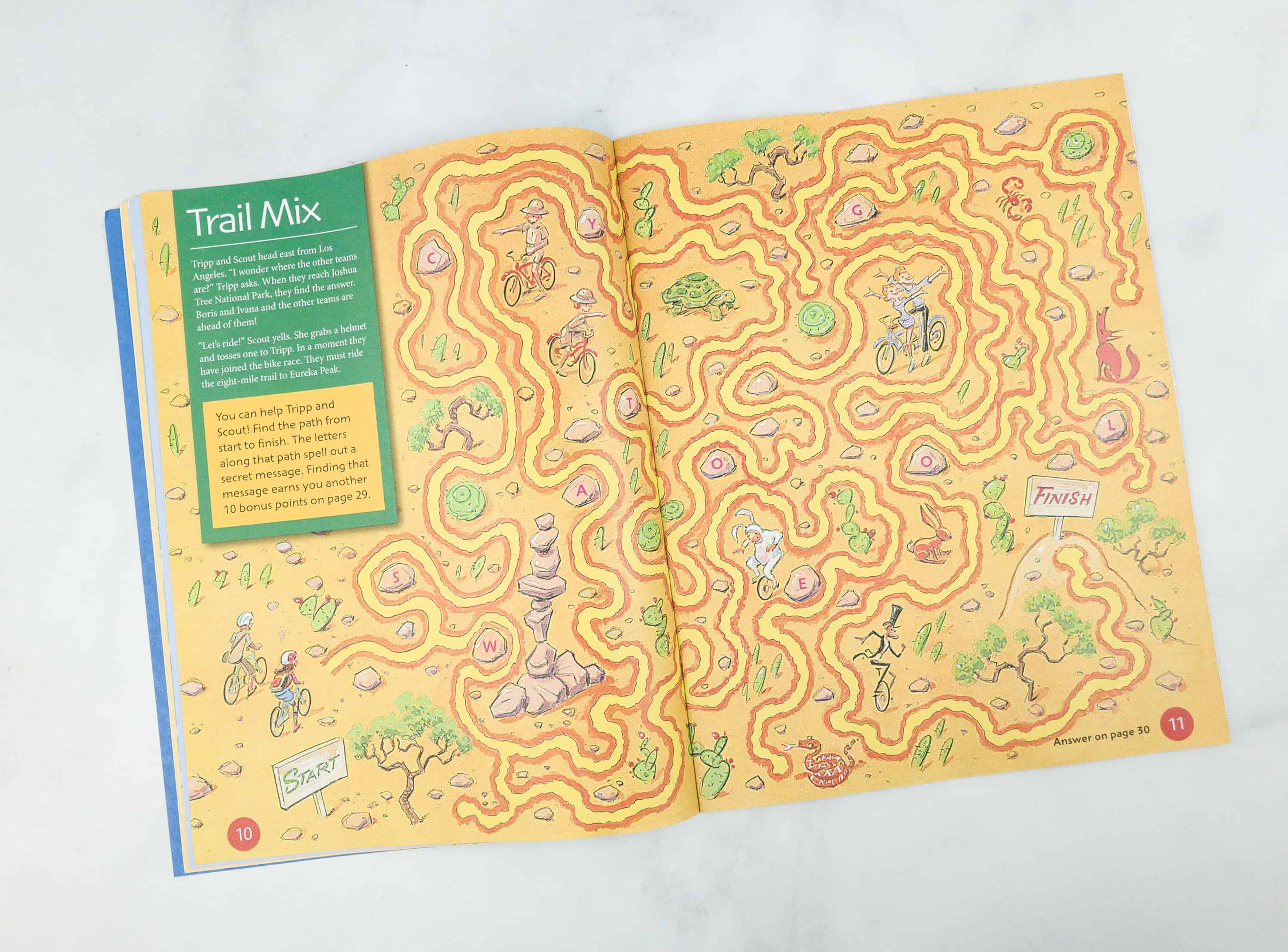 The next activity is Trail Mix where you would need to help Tripp and Scout to find the right path from start to finish at the Joshua Tree National Park.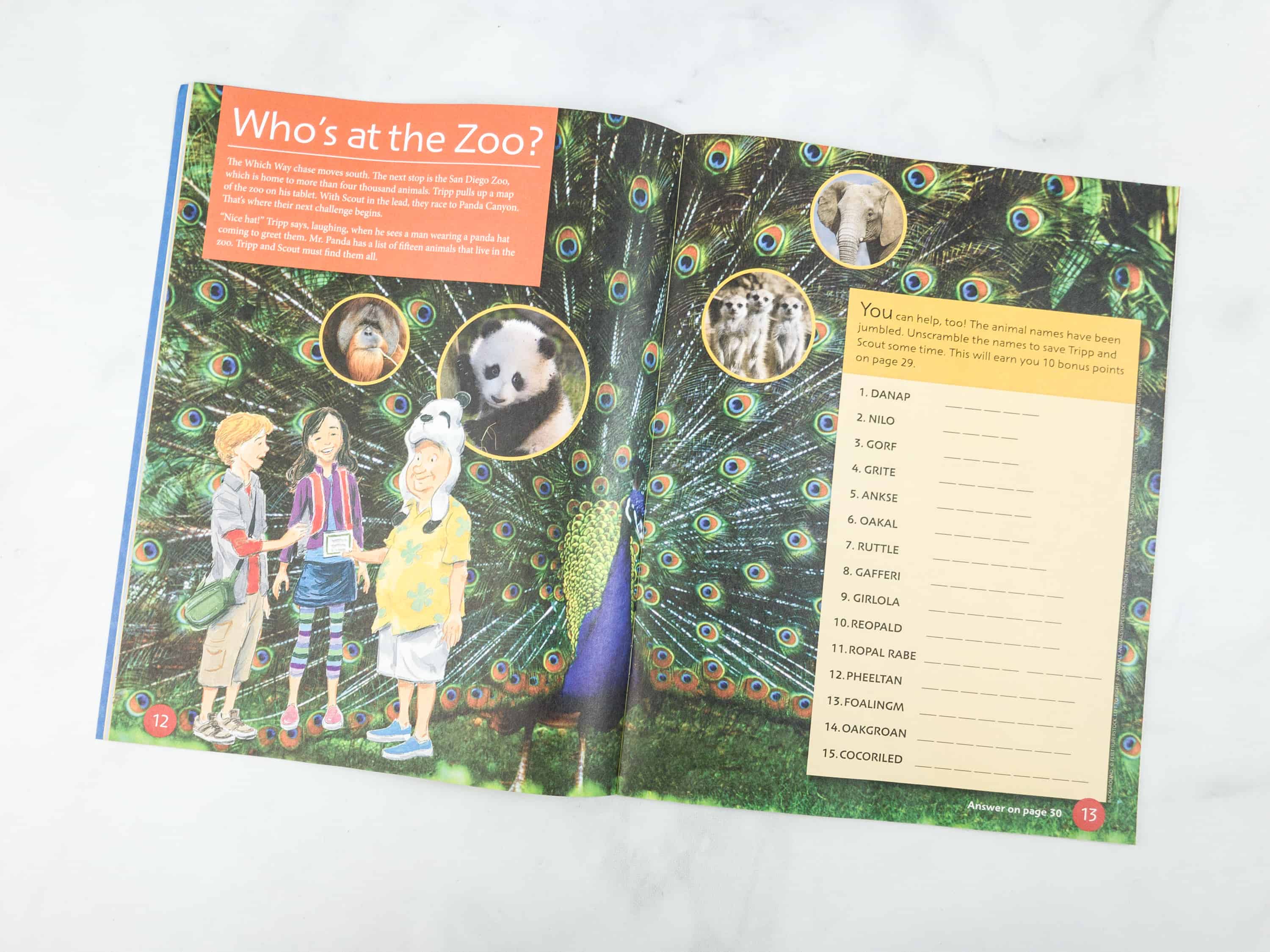 There's even a word jumble activity about animals you can find at the San Diego Zoo!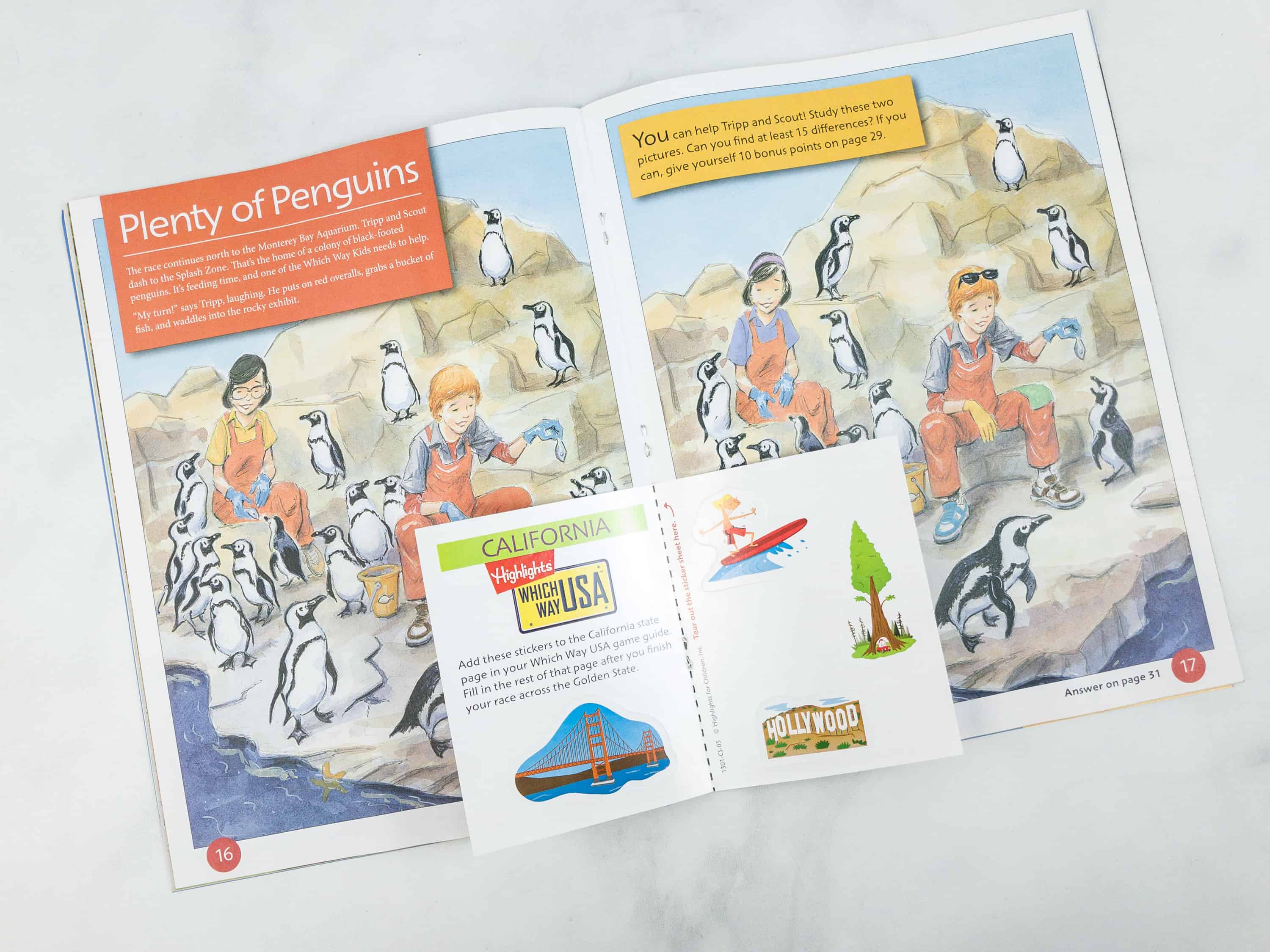 Last but not the least is a find the difference activity at the Monterey Bay Aquarium.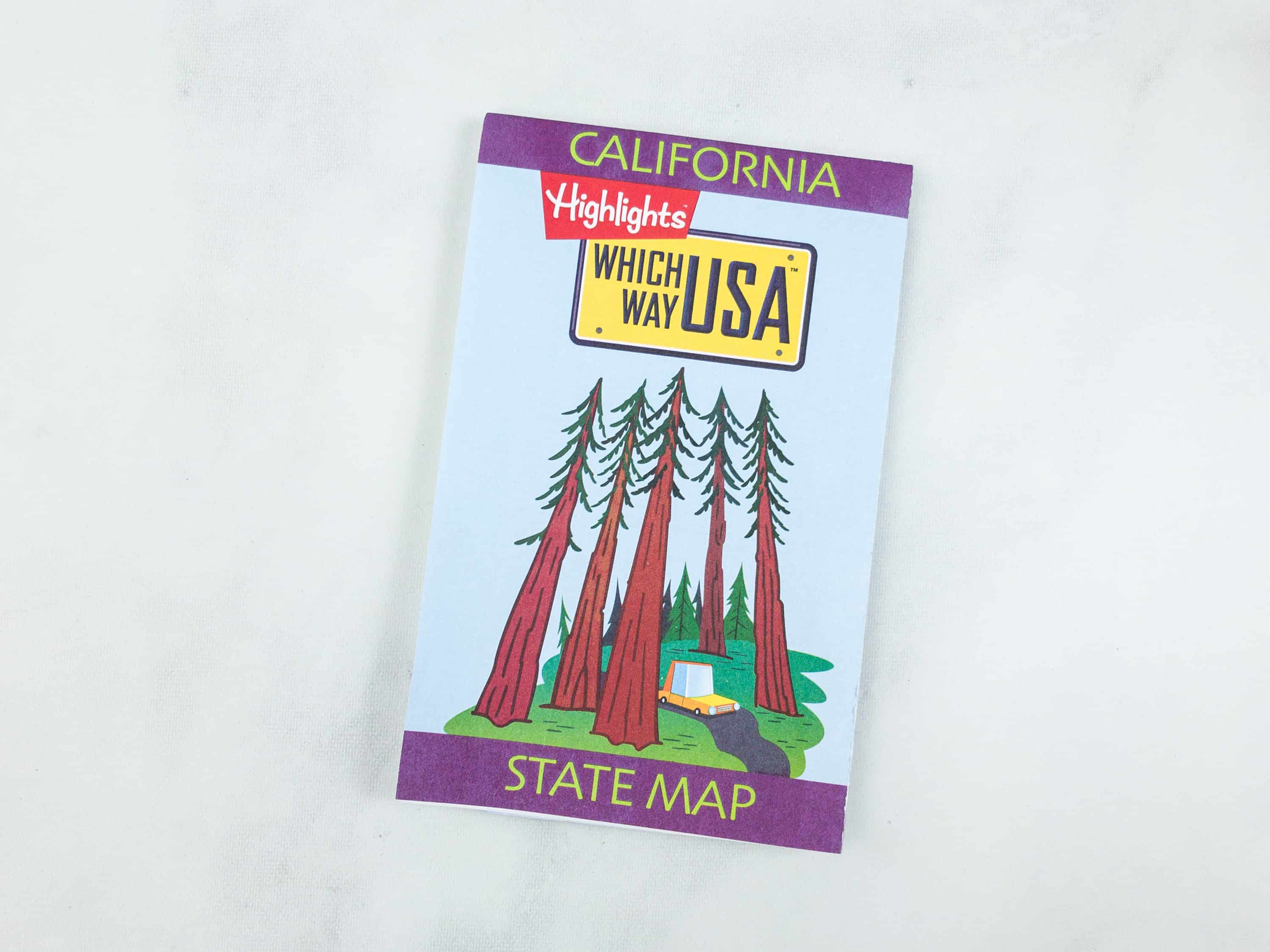 Here's the accurate state map of California to help guide you on your journey!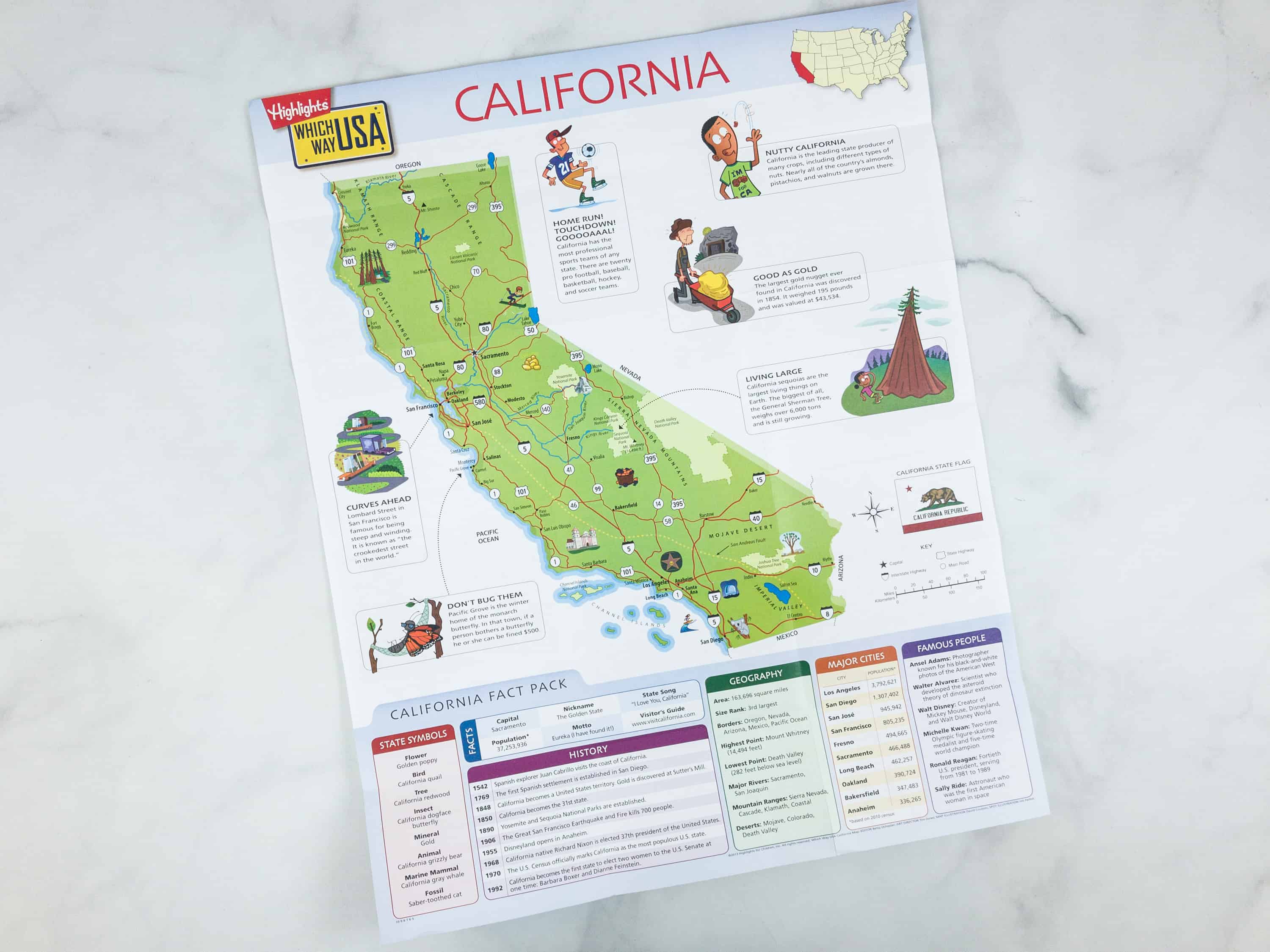 It's really informative!
More info at the back of the map! They even shared photos of the destinations with comments from Tripp and Scout.
Our next state set is Texas!
Texas is a large state in the southern U.S. with deserts, pine forest and the Rio Grande, a river that forms its border with Mexico. In its biggest city, Houston, the Museum of Fine Arts houses works by well-known Impressionist and Renaissance painters, while Space Center Houston offers interactive displays engineered by NASA. Austin, the capital, is known for its eclectic music scene and LBJ Presidential Library.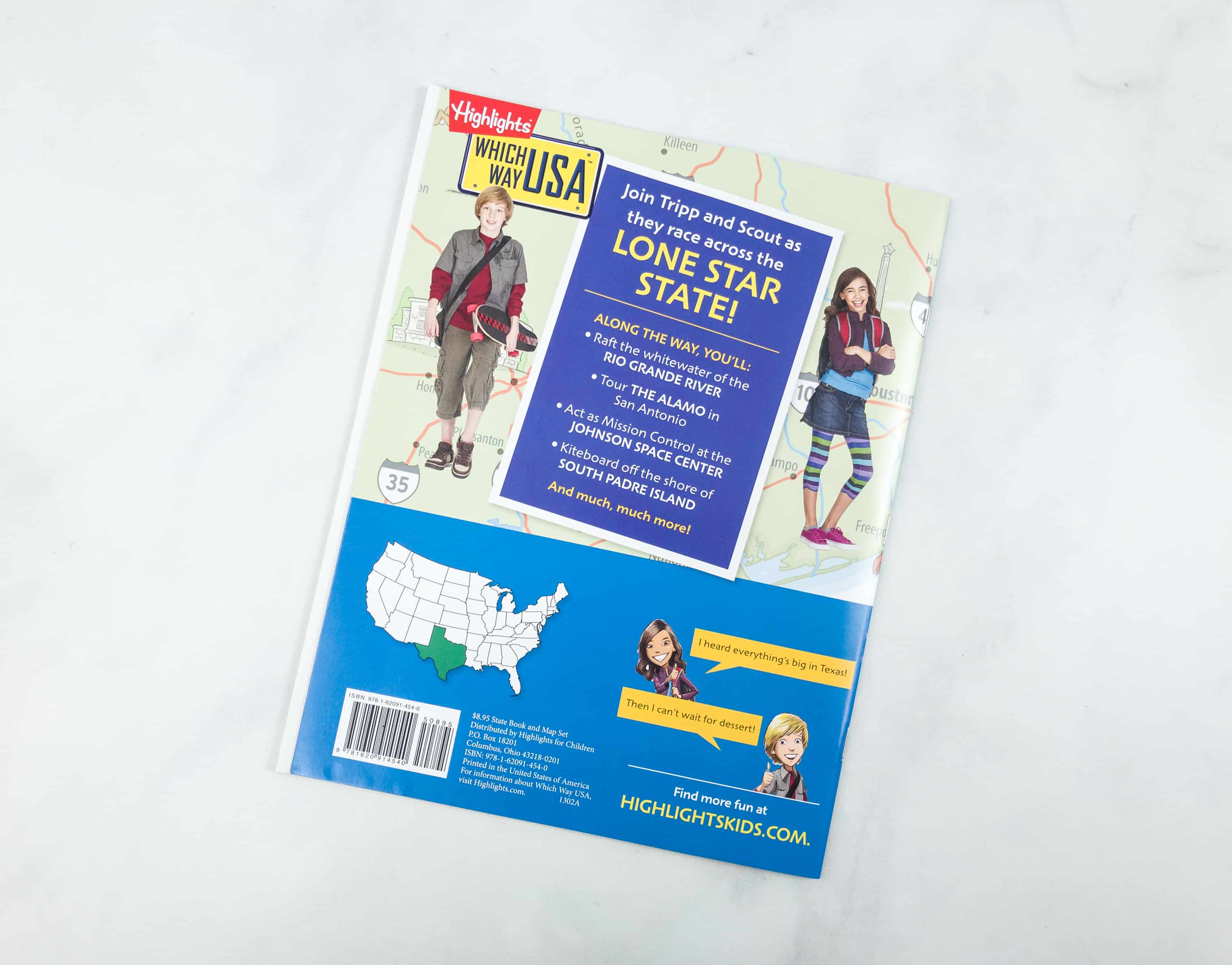 The Lone Star state features the following must-visit places: Rio Grande River, The Alamo in San Antonio, the Johnson Space Center, and South Padre Island!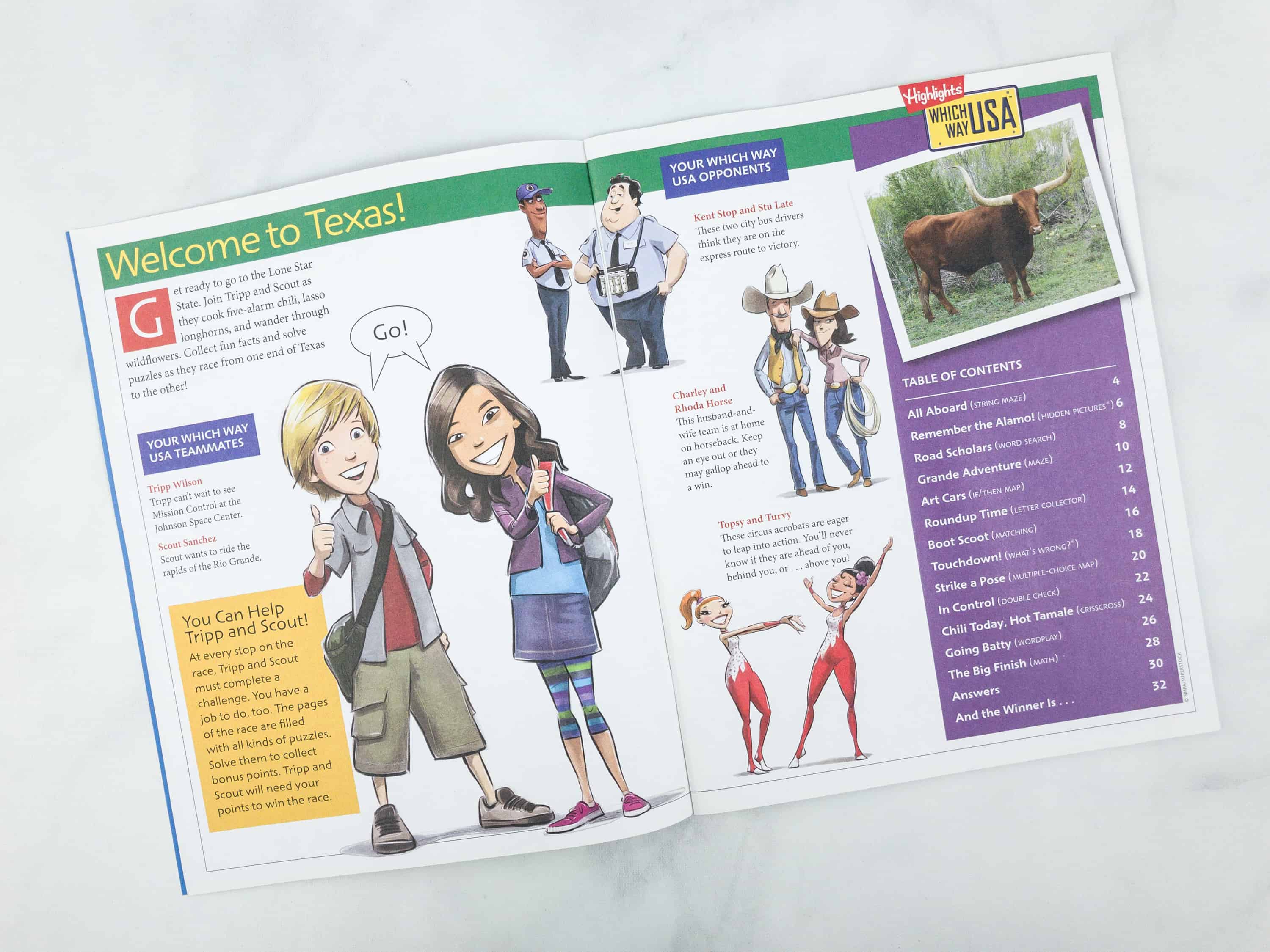 Did you know that Texas is the second largest state in the US when it comes to land area and population? It also shares its southeast border to the Gulf of Mexico.
First stop is in Alamo, and you will need to find the objects hidden in the picture!
There are several puzzles that will test how sharp your eyes are. Like this word hunt at the Texas Hill Country!
The Art Cars activity takes place in at Cadillac Ranch. It needs the help of the Texas state map, so you'll get double bonus points!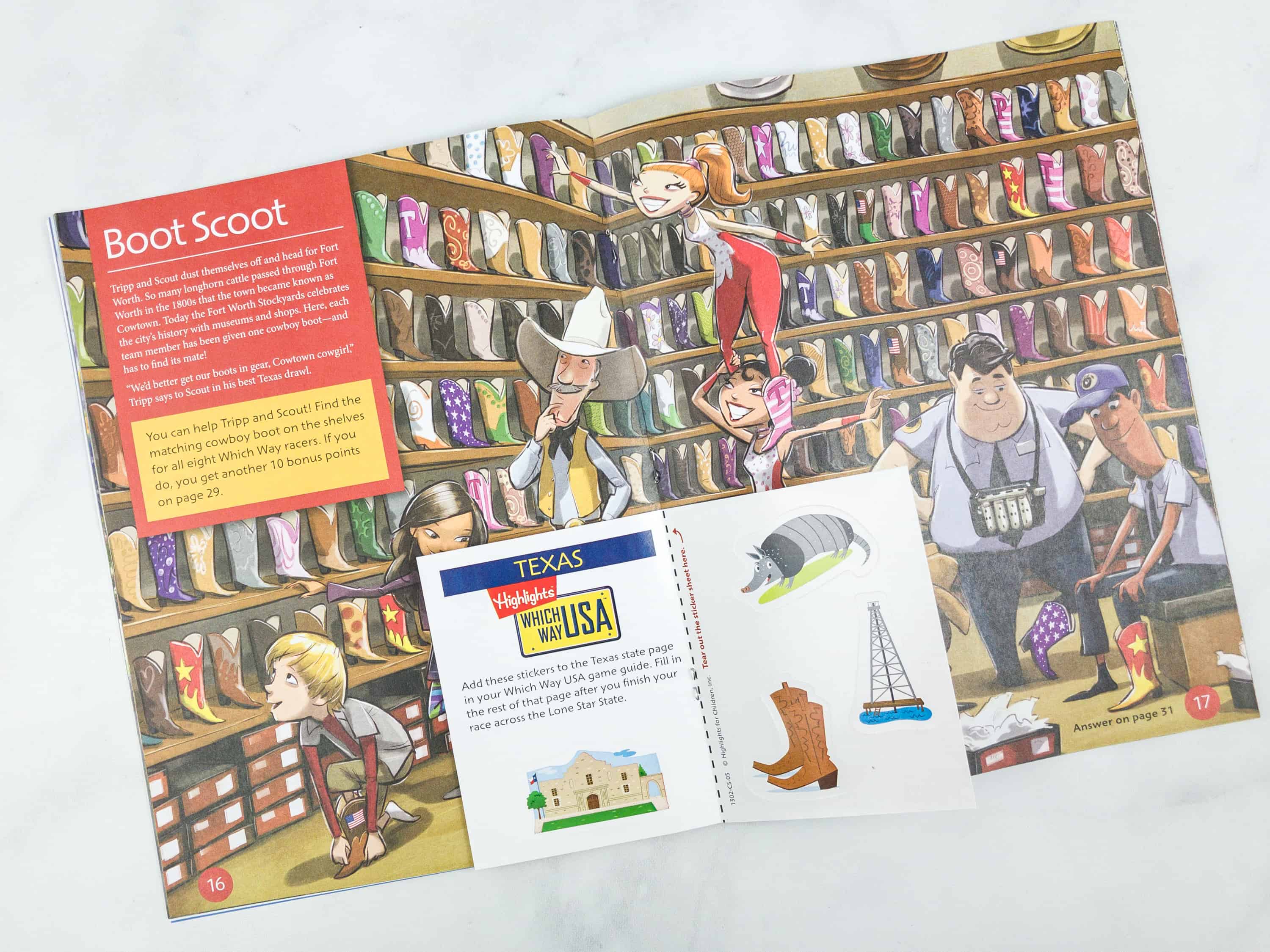 Boots are popular in Texas and for this activity in Fort Worth, you'll need to find matching boots.
The next activity will take you to Nasher Sculpture Center. This also requires the help of the Texas state map too. Yay for double bonus points!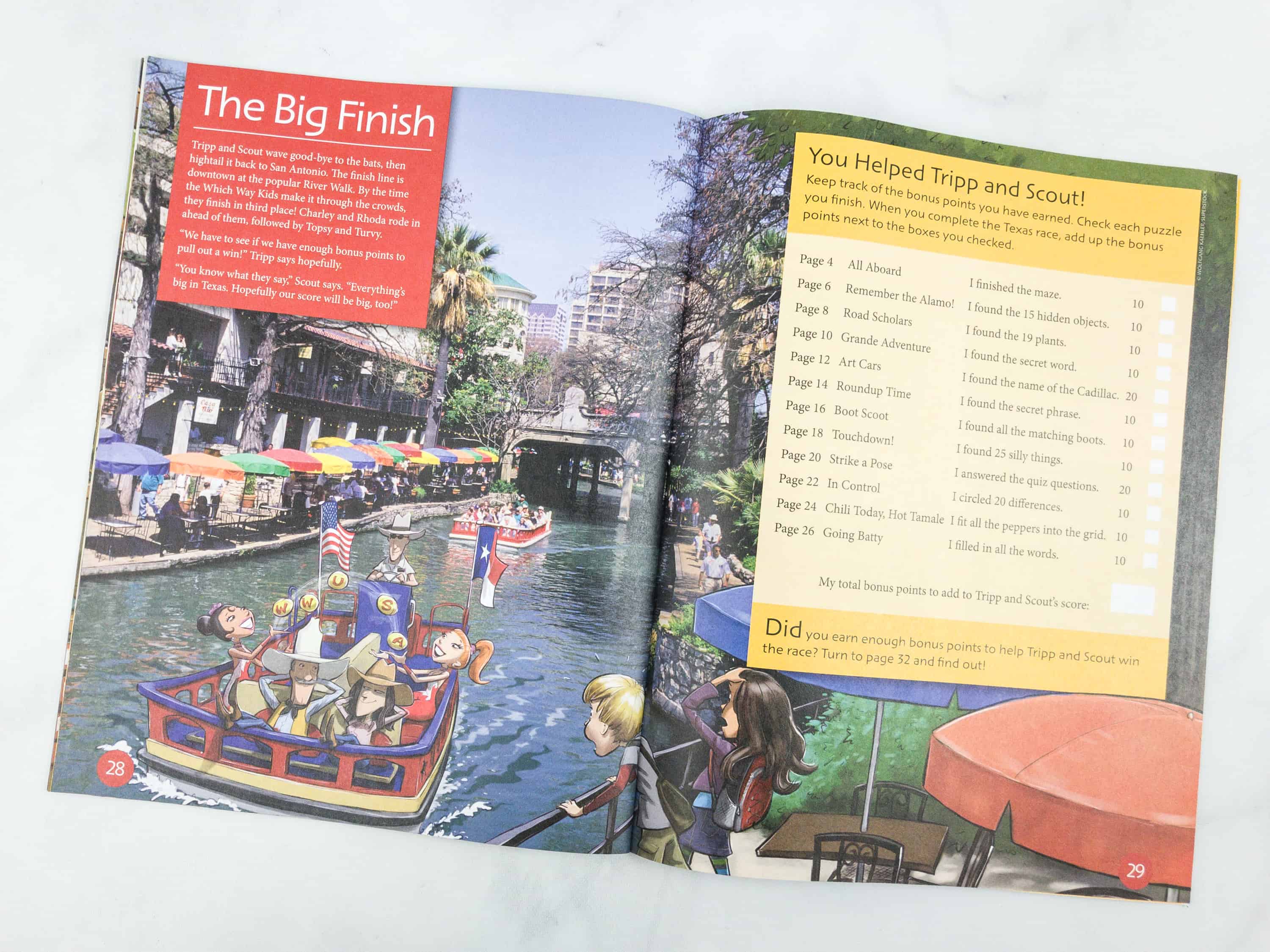 Last stop is the River Walk!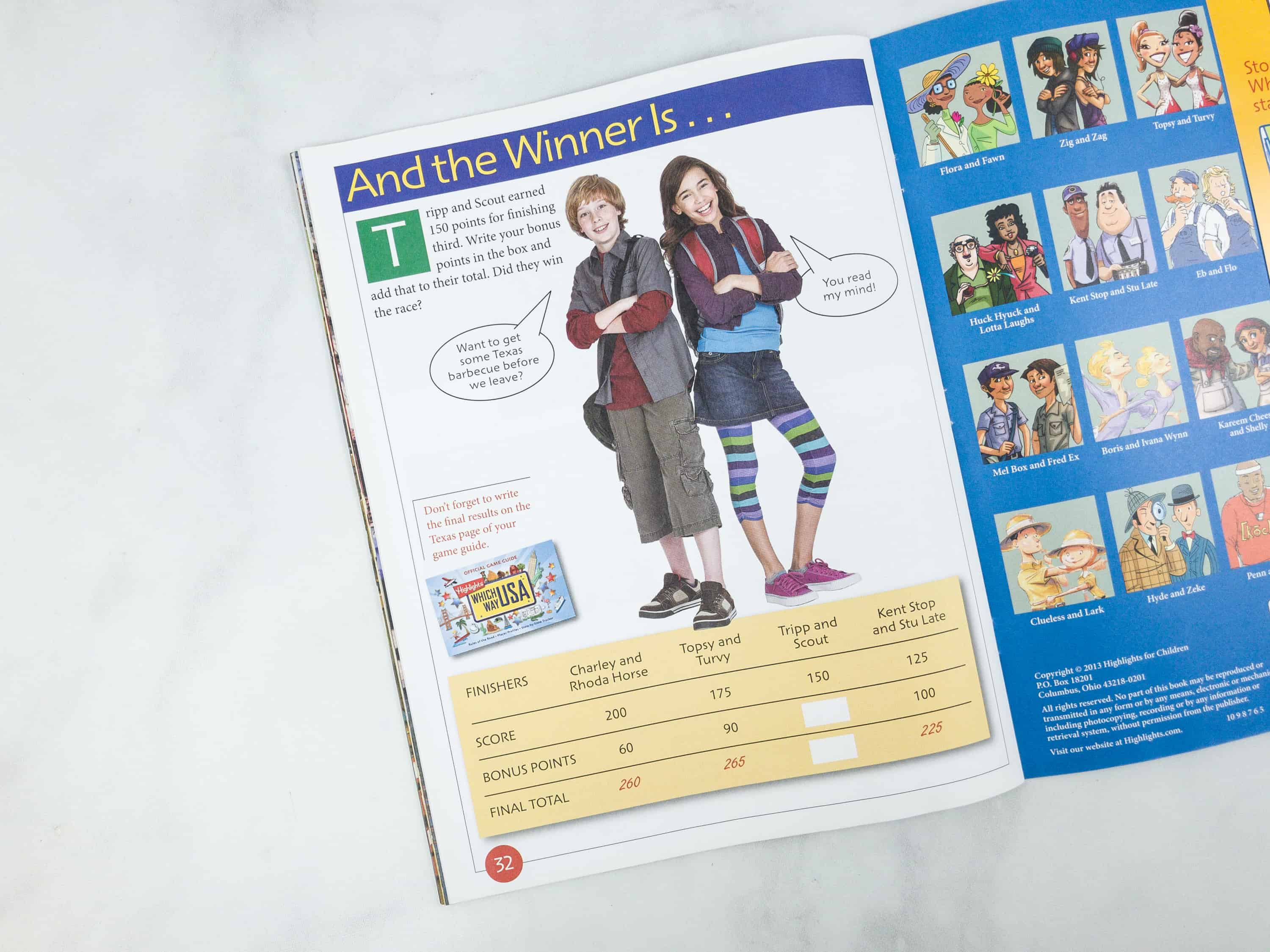 There's a space where you can compute your points. Win or lose, you'll still be a winner with all the knowledge you gained from the activities!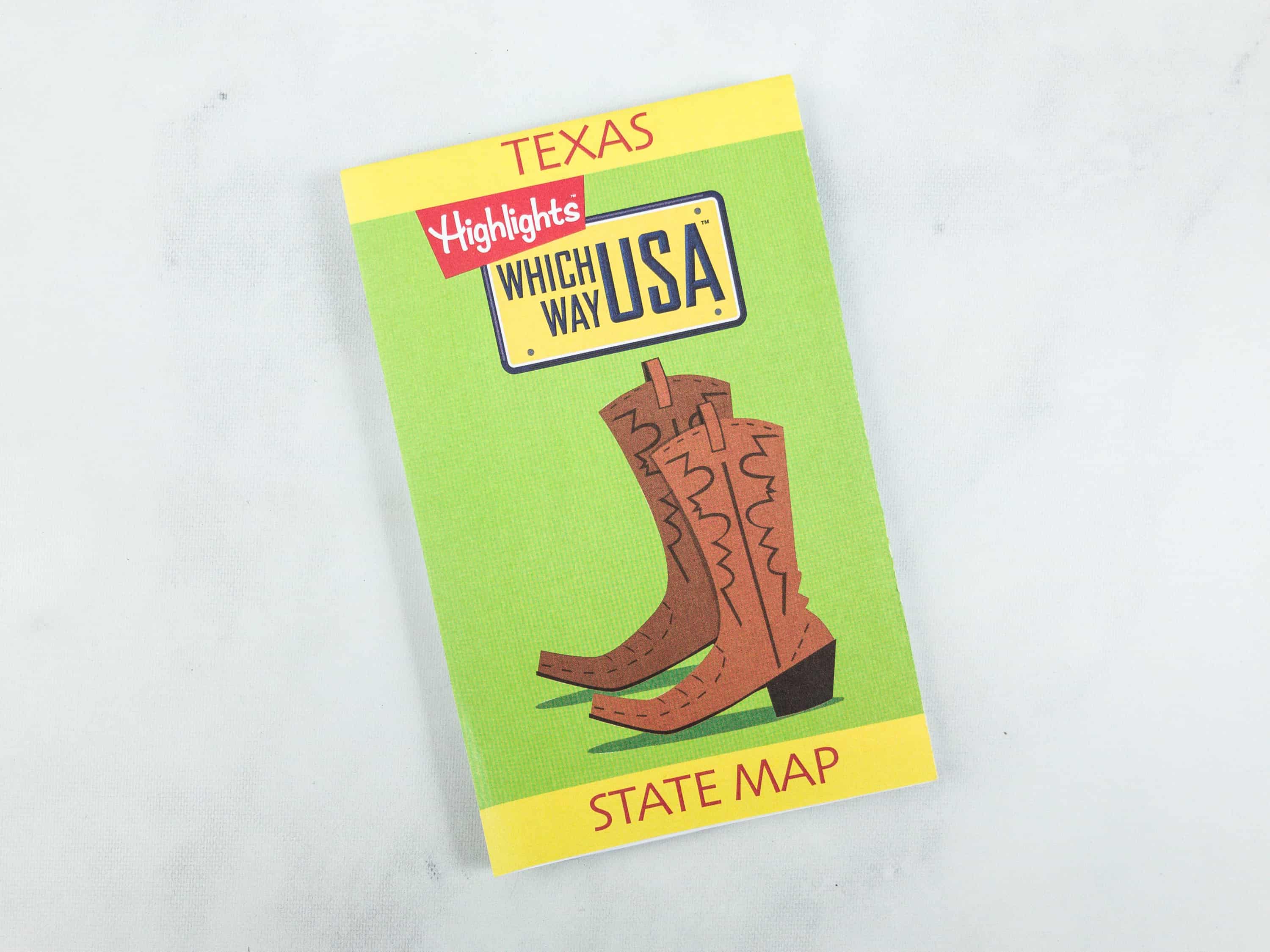 Here's the trusty state map of Texas to aid you in some of the activities!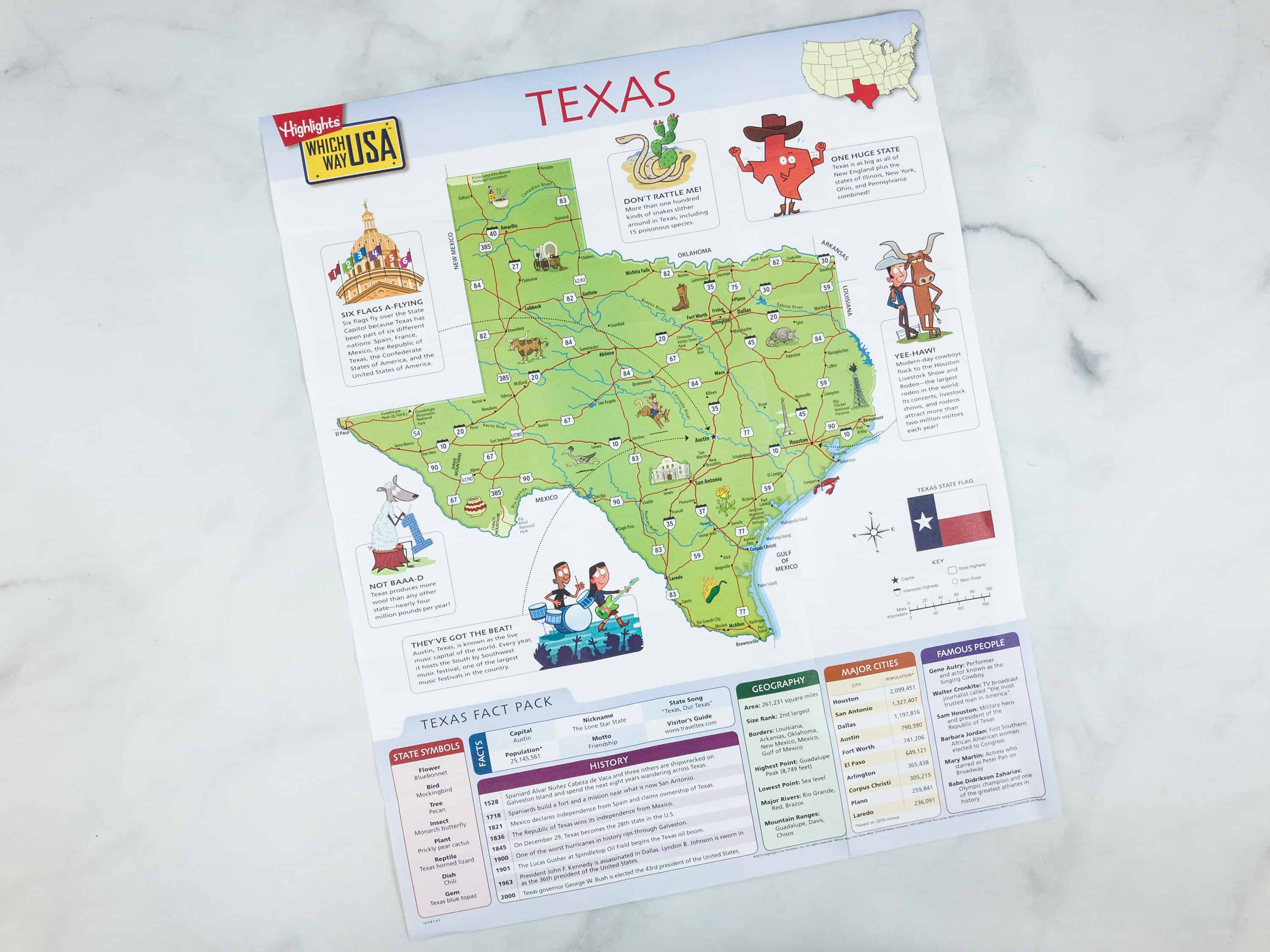 I love that each state map that they provide contains lots of facts about each state. It's a great new way to learn and become interested in US geography.
It's a fun way to get to know more about the pride of the State of Texas!
Seeing them all together looks like an adventure to me! This is definitely a fun way for the kids to know more about American roots.
I got my very own version of Tripp and Scout in our home! Look how sweet they are working on this together! They both like word puzzles so this is easy for them. It's a fun way for the siblings to bond too.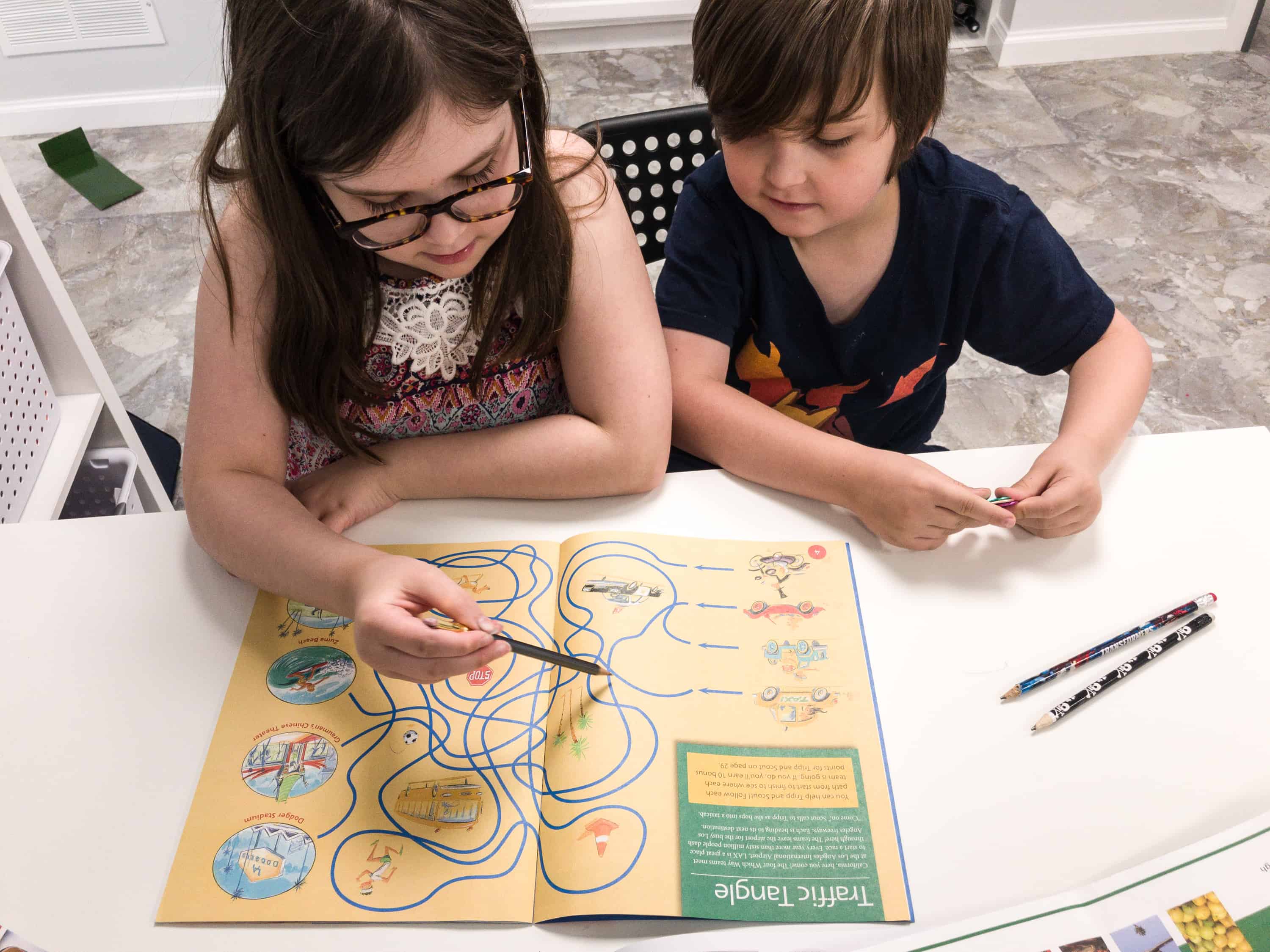 My son watches intently as my daughter takes the wheel on this one.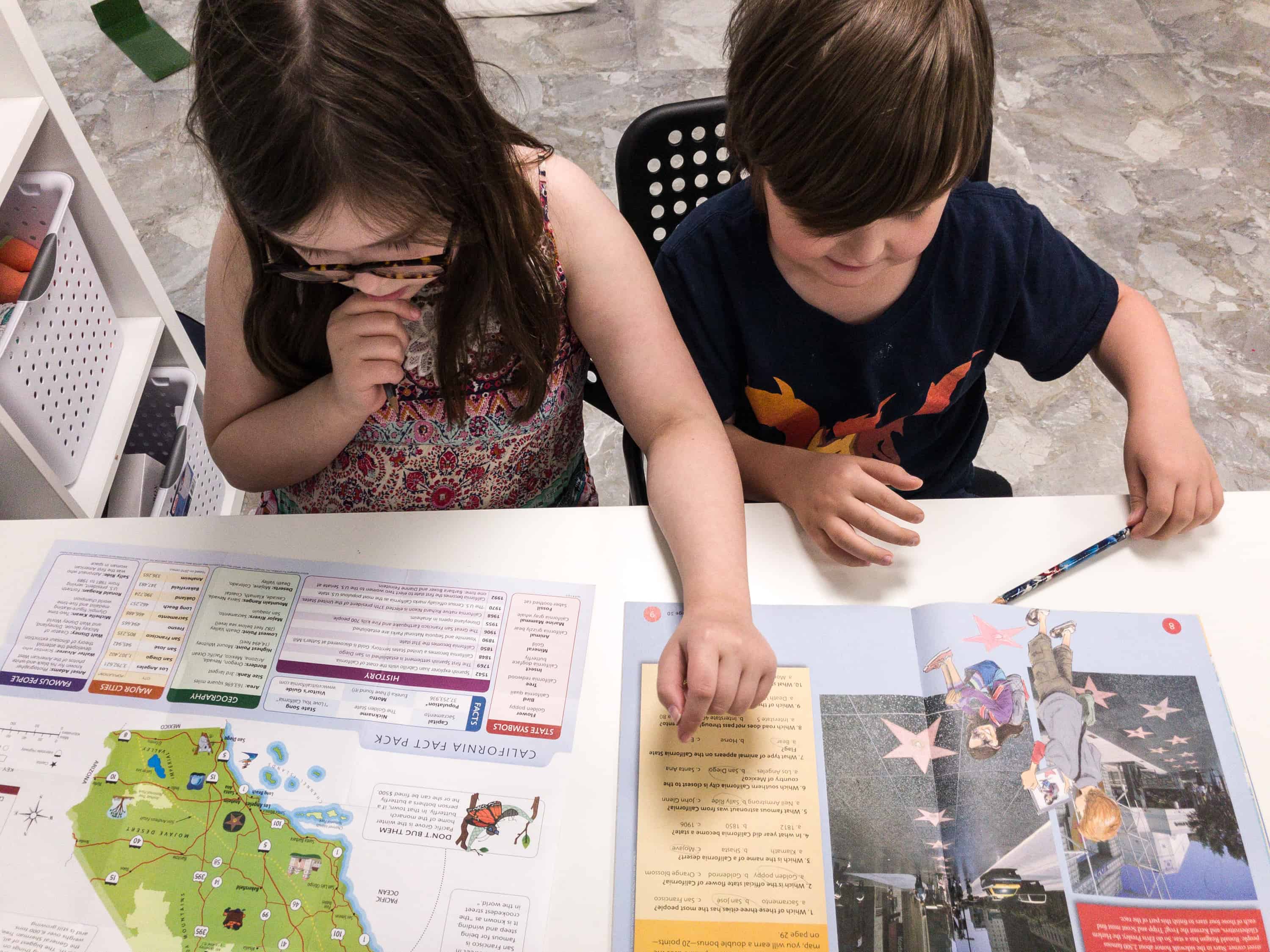 This is teamwork right here! My son answered the questions as my daughter reads him the information from the California Fact Pack. They finished this activity quickly. In this picture, she's keen on the details and makes sure all the answers are correct or if there is anything they missed.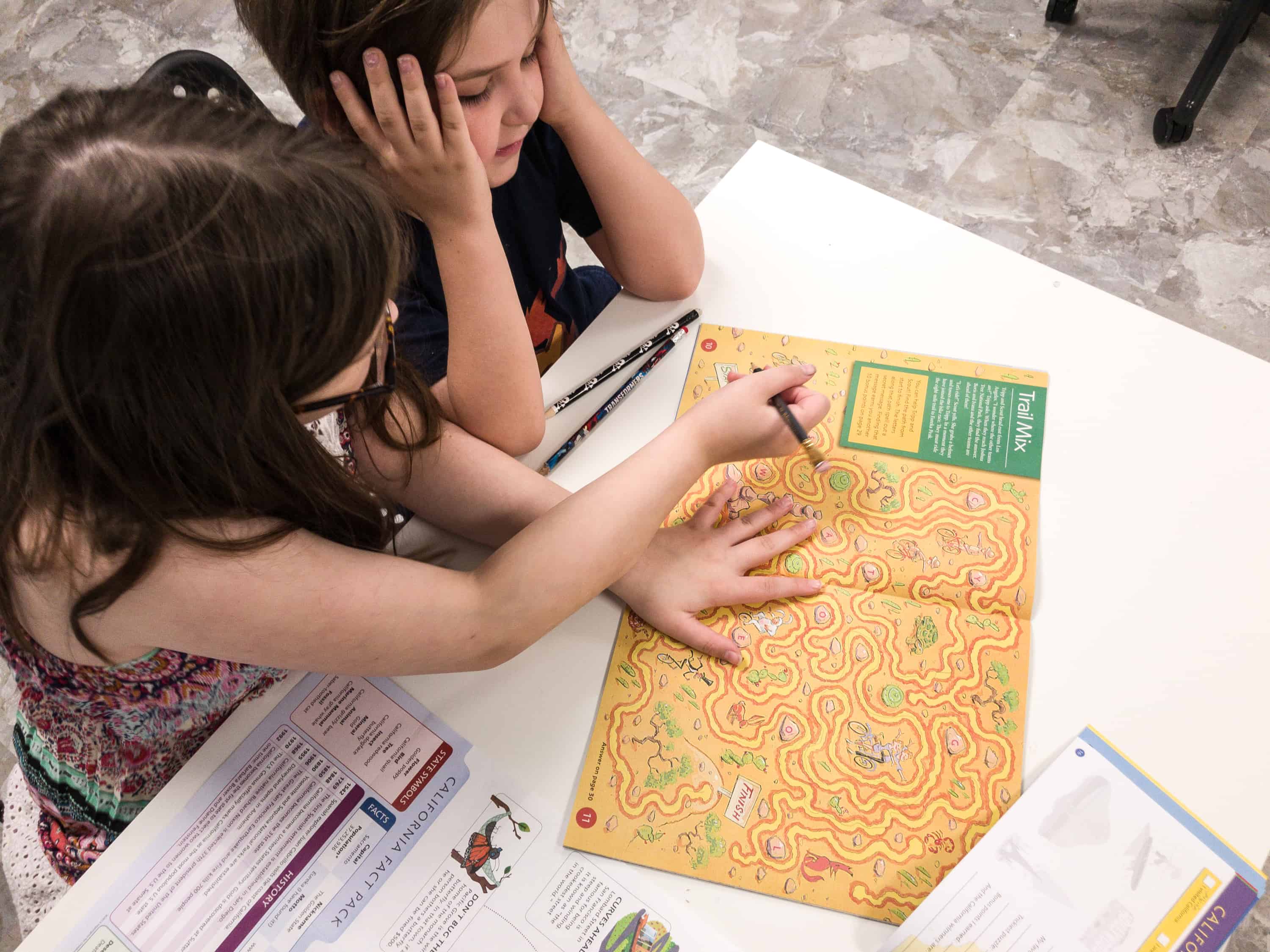 Because the maze has a similar color to its background, it looks confusing at first. It's quite challenging but fun!
My son was really interested in the word games. He was able to answer the zoo-themed word game easily!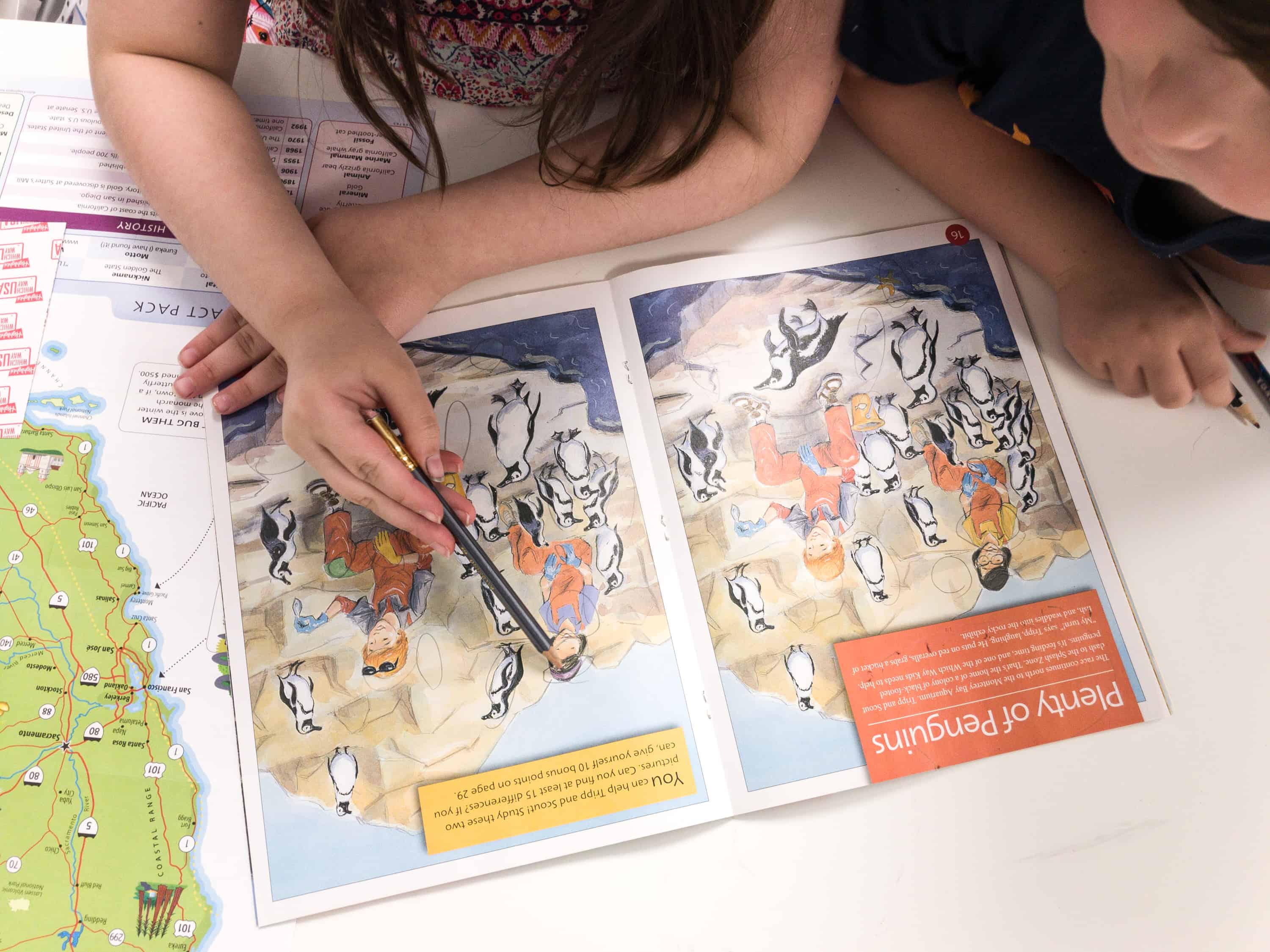 They were pretty quick in this activity too! My son pointed out what he thinks is different from the other picture and lets his sister circle them to avoid confusion. I'm happy the kids worked on the challenges together!
They can't wait to fill this up and visit all the states!
Our first Which Way to USA box is absolutely fantastic! The booklets are all accurate and well-detailed, and the activities are all fun too. My kids love the mazes and the word hunt games and there was a ton of variety. This subscription is a fun way to keep the kids busy — the activities and maps are portable so we can even bring them while we're on vacation. Also, the way they presented the activities like it's a race with a point system added excitement to the whole thing. They just made US geography such a fun subject to learn! From the presentation to the quality to the content, we give this subscription a two thumbs up! My 9 and 7-year-old had a total blast and can't wait for the next mailing. We travel in the car quite a bit and we're going to be storing all our state maps for impromptu on the road geography excitement.
Did you like the Highlights Which Way To USA box?
Visit Highlights Which Way USA Book Club to subscribe or find out more!