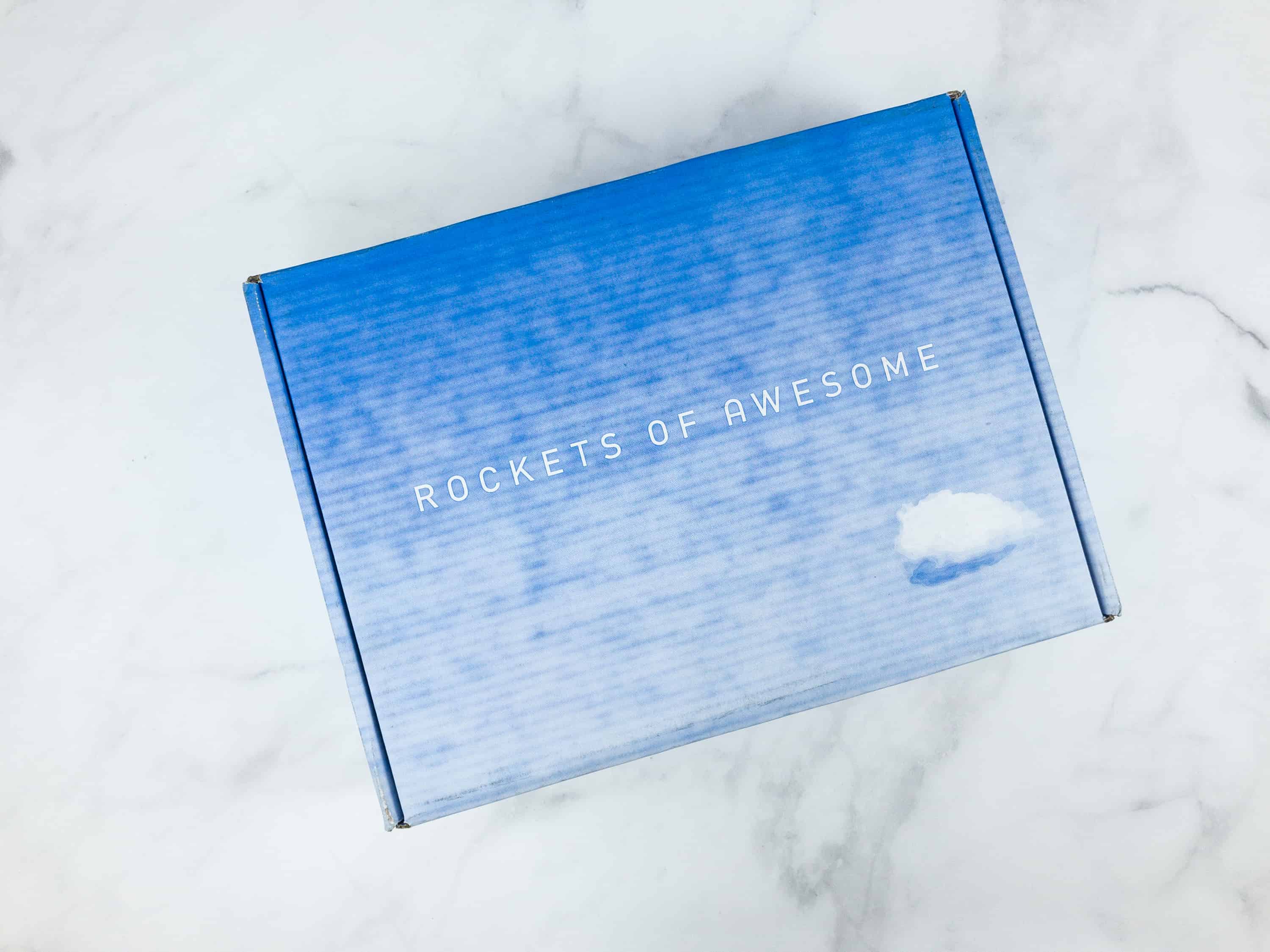 Rockets of Awesome is a quarterly clothing and accessories personal styling subscription box for kids. Each season, you'll get a box filled with high-quality, stylish and comfy clothes. There's no styling fee – just pay for what you'd like to keep and return the rest.
Boxes are available for both boys and girls. In every box, you'll get 8-12 pieces, all from the Rockets of Awesome brand.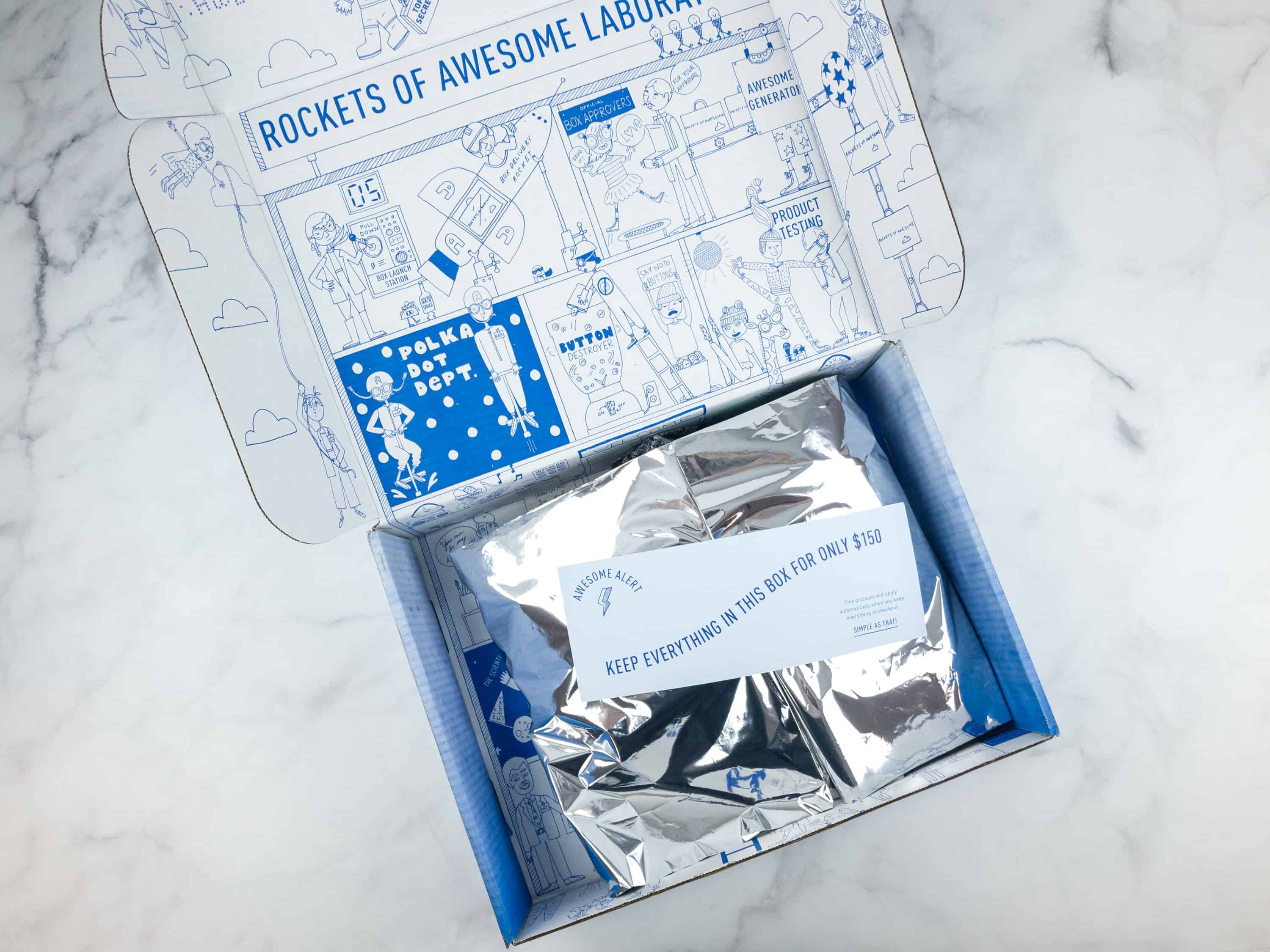 Keep everything in the box for only $150! Discount applies automatically when you keep everything at checkout.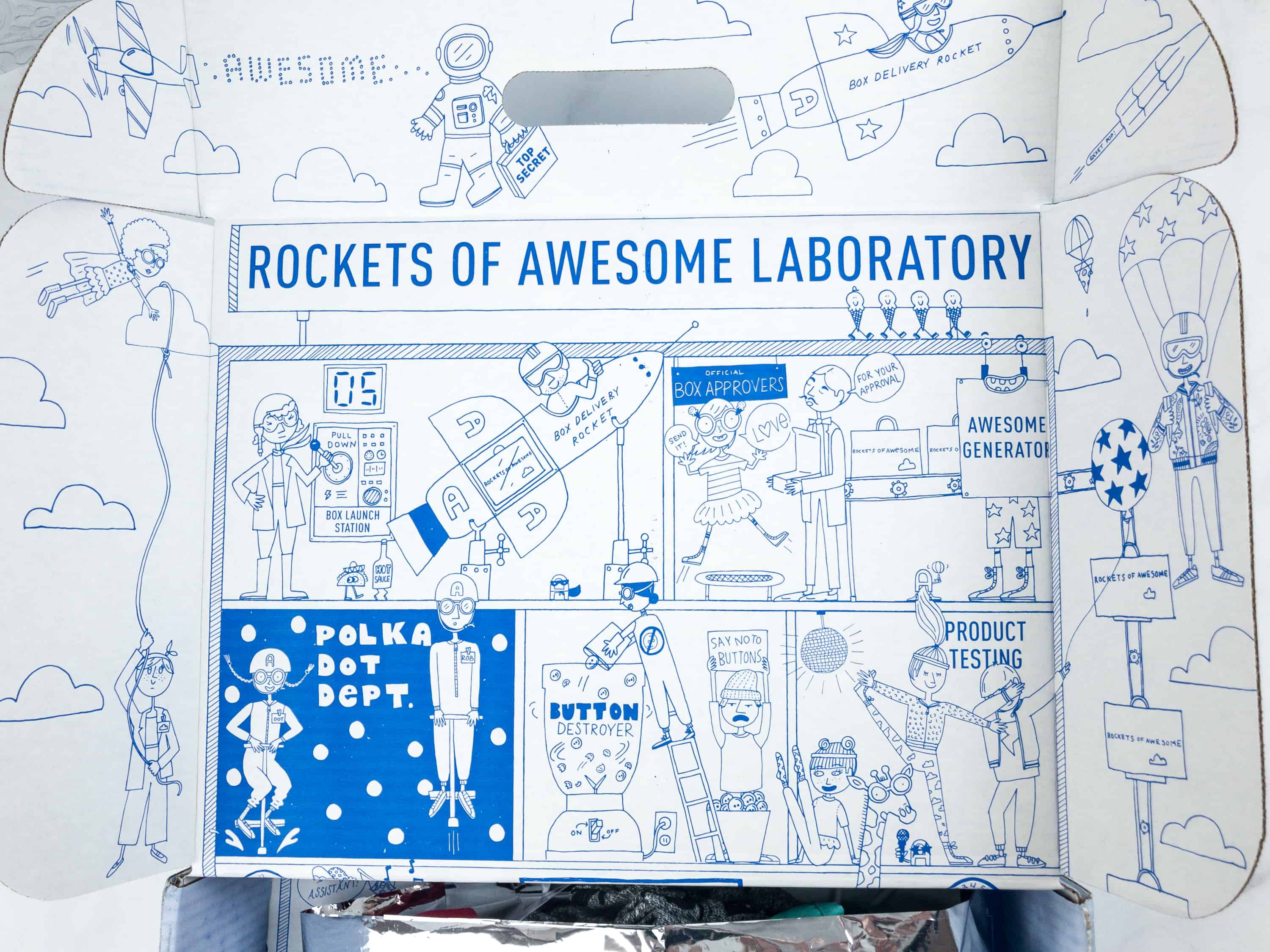 The box interiors is really cute! It's filled with doodles of the Rockets of Awesome Laboratory!
You'll also get a note from Rockets of Awesome where you get to keep all the items inside this box for only $150 upon check out. The price for the entire collection is higher than that. Now that's a bargain!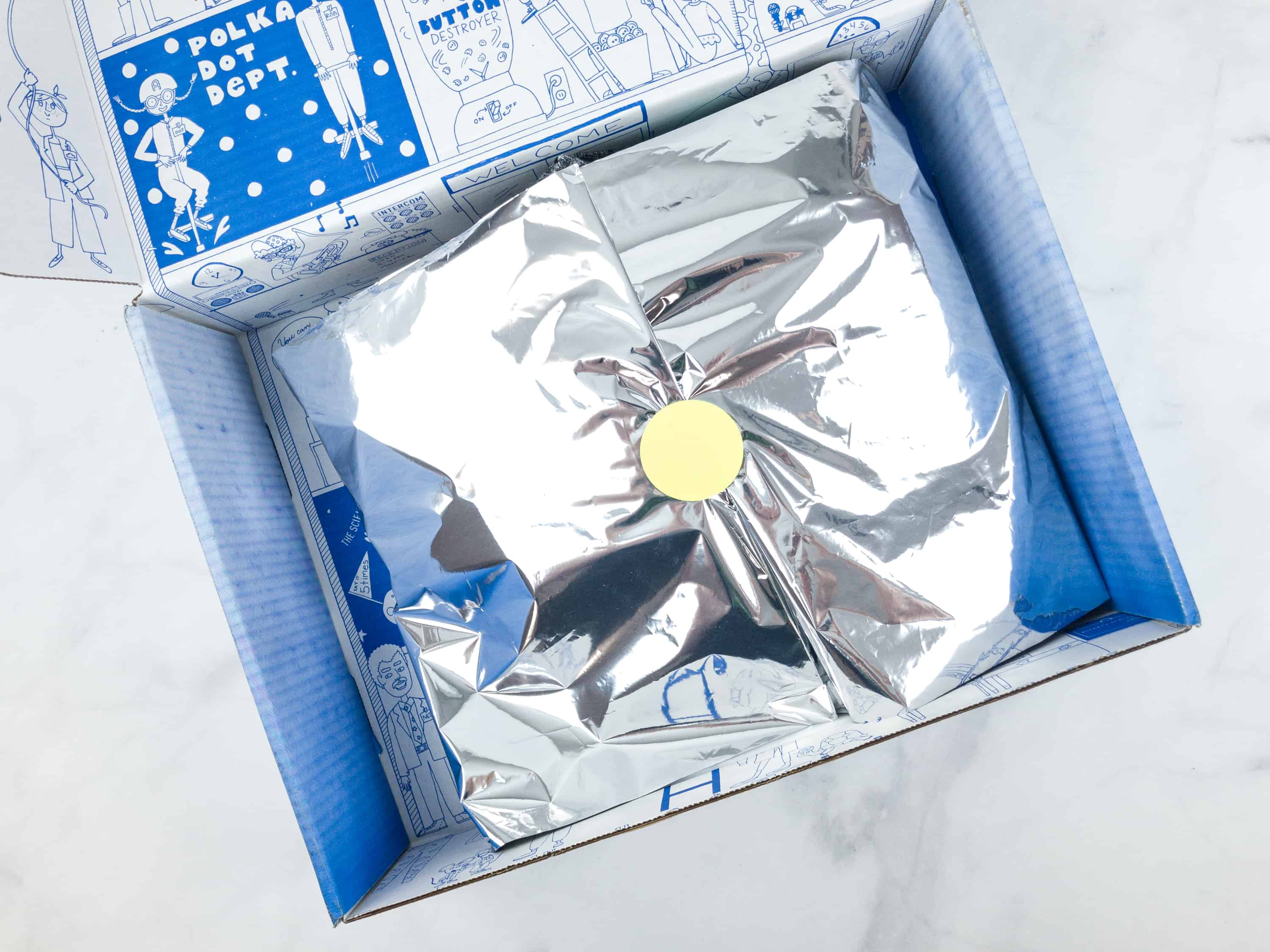 All the items inside the box are carefully wrapped. My son felt that it was sent from outer space because of the silver wrapper. I love the idea too!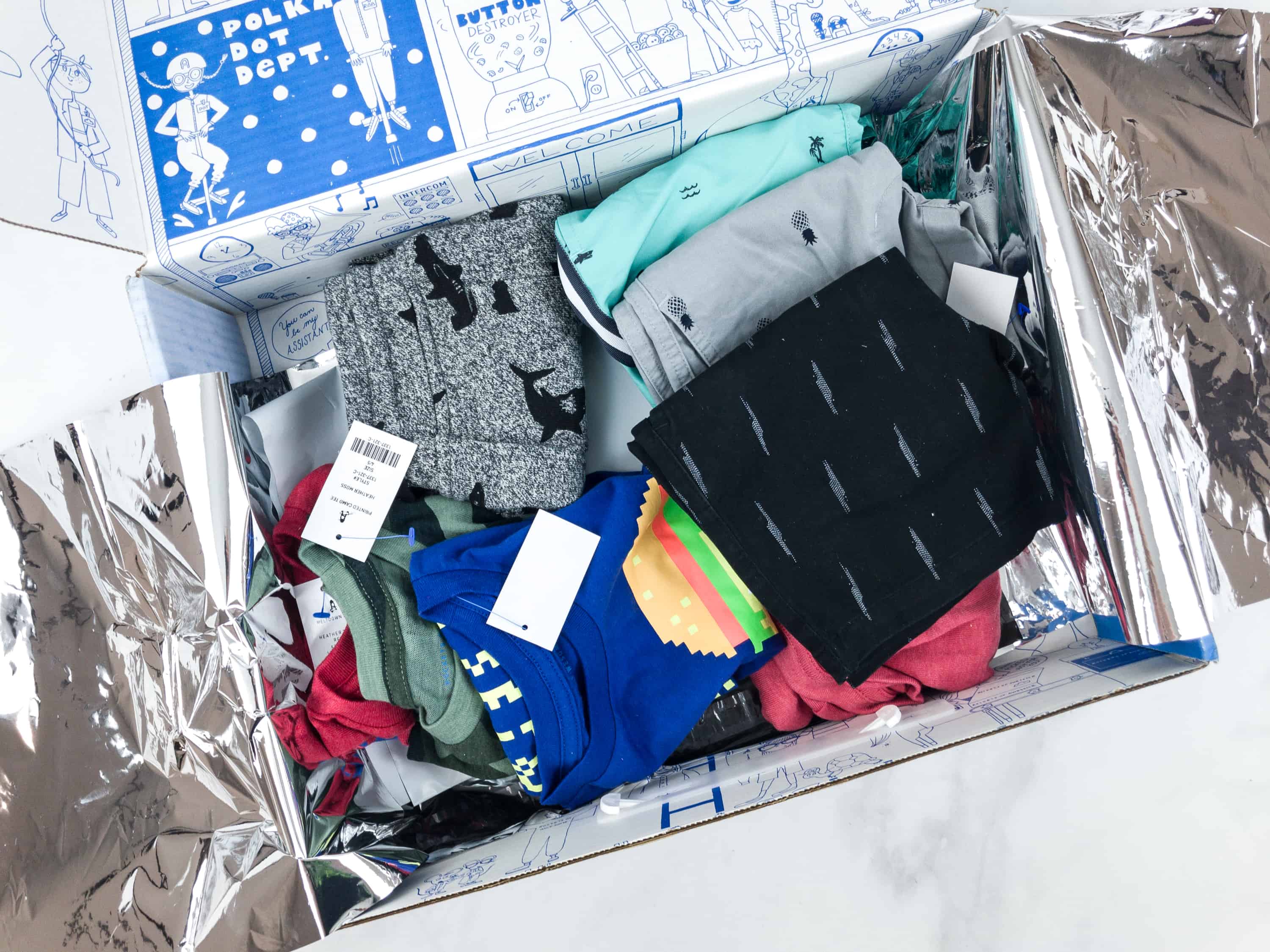 When you sign up you'll answer a quick and easy quiz to help set your style preferences for your child. The box is filled with awesome clothes to the brim!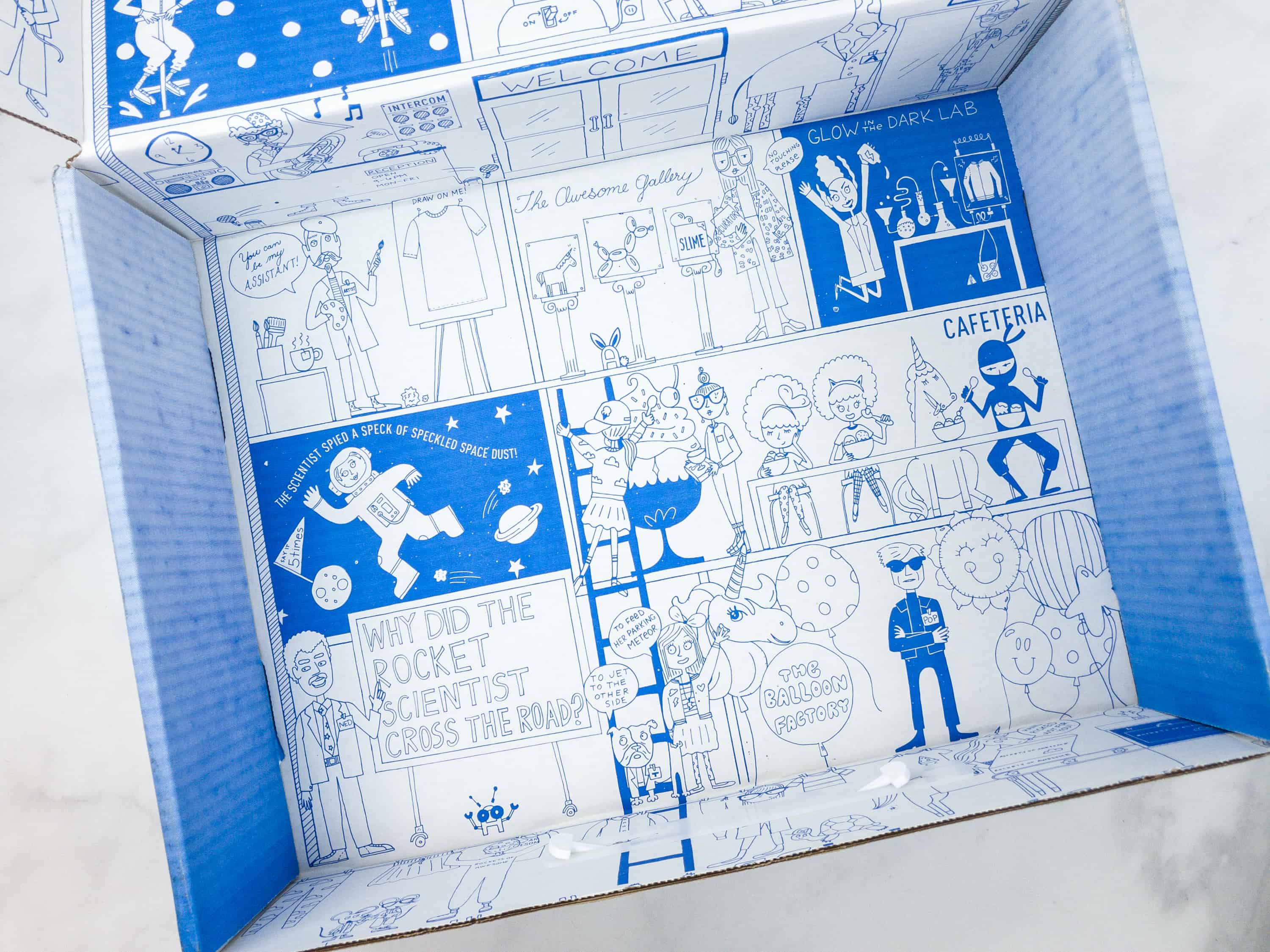 It seems that the people behind the Rockets of Awesome Laboratory are quite busy coming up with unique designs for their clothes. They even pull some jokes too!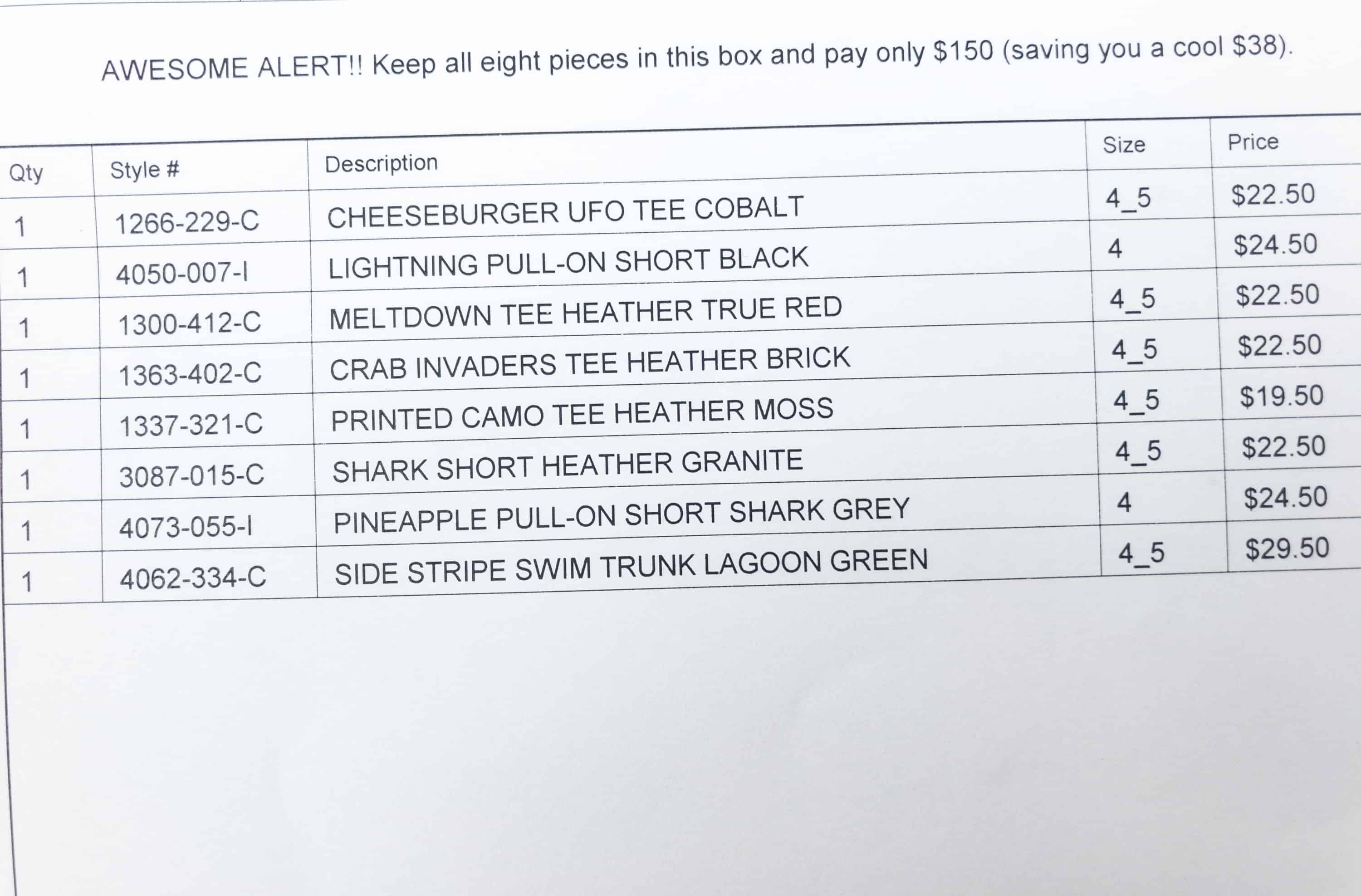 You'll receive a list of all the clothes that are included in the box as well as their retail price which, when added up, around $188 in total. Now if you get them all, you'll be able to save an easy $38! Not bad, right?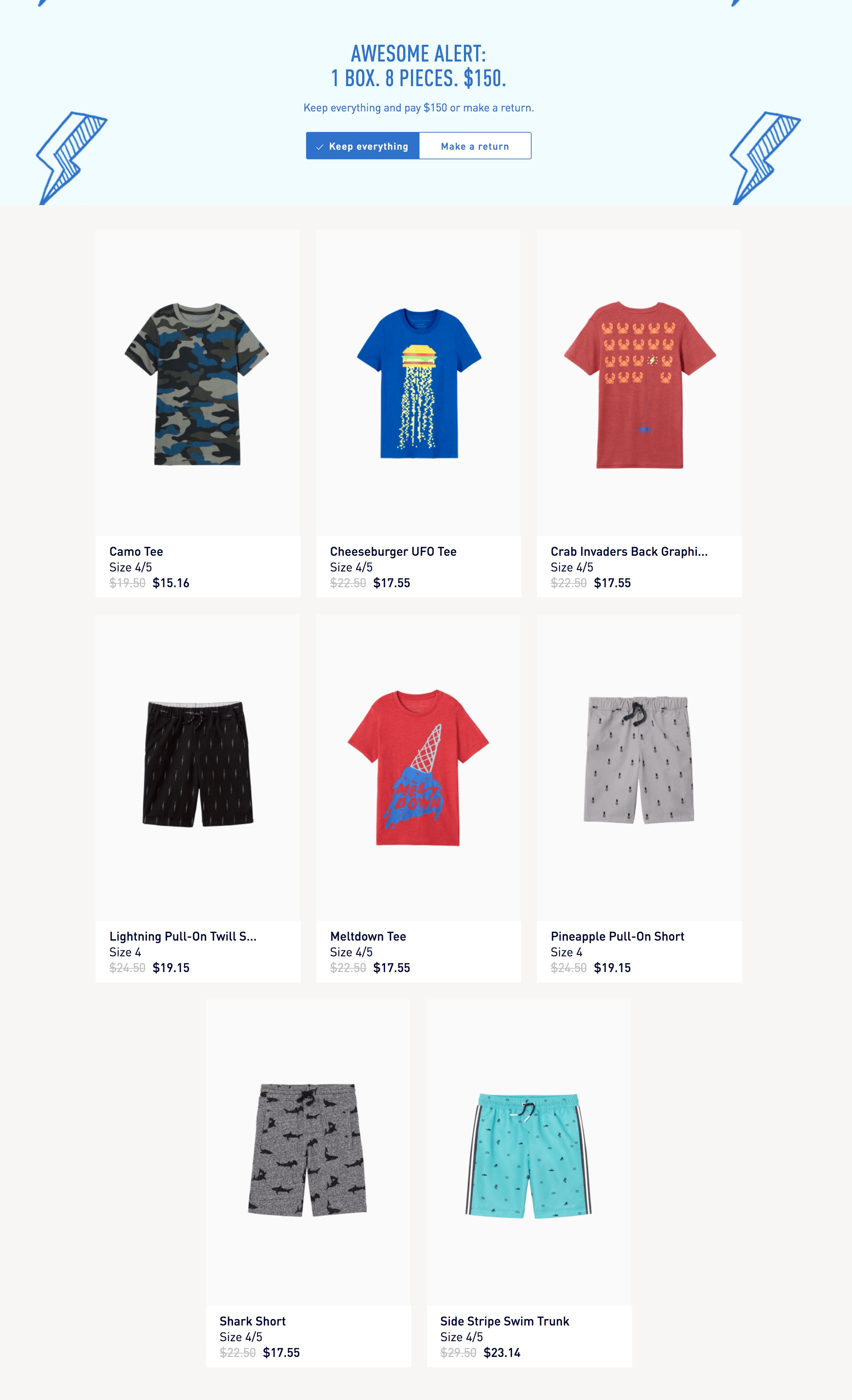 An information sheet with the list of items and retail prices are also included inside the box. The marked out price is what you'll pay individually; the bold price is the price per item calculated if you keep the entire box.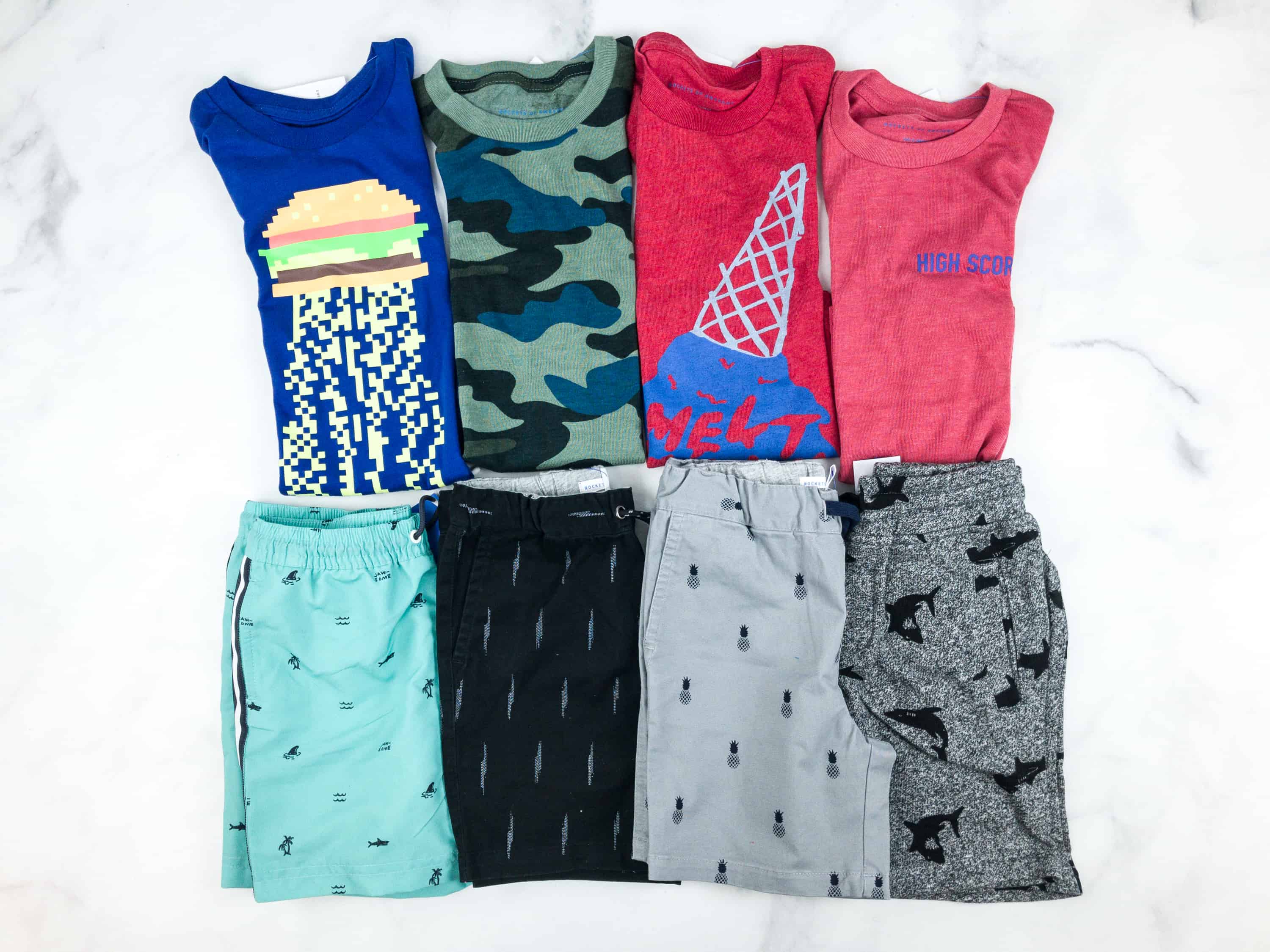 Everything in my Summer 2018 Rockets of Awesome Boys box!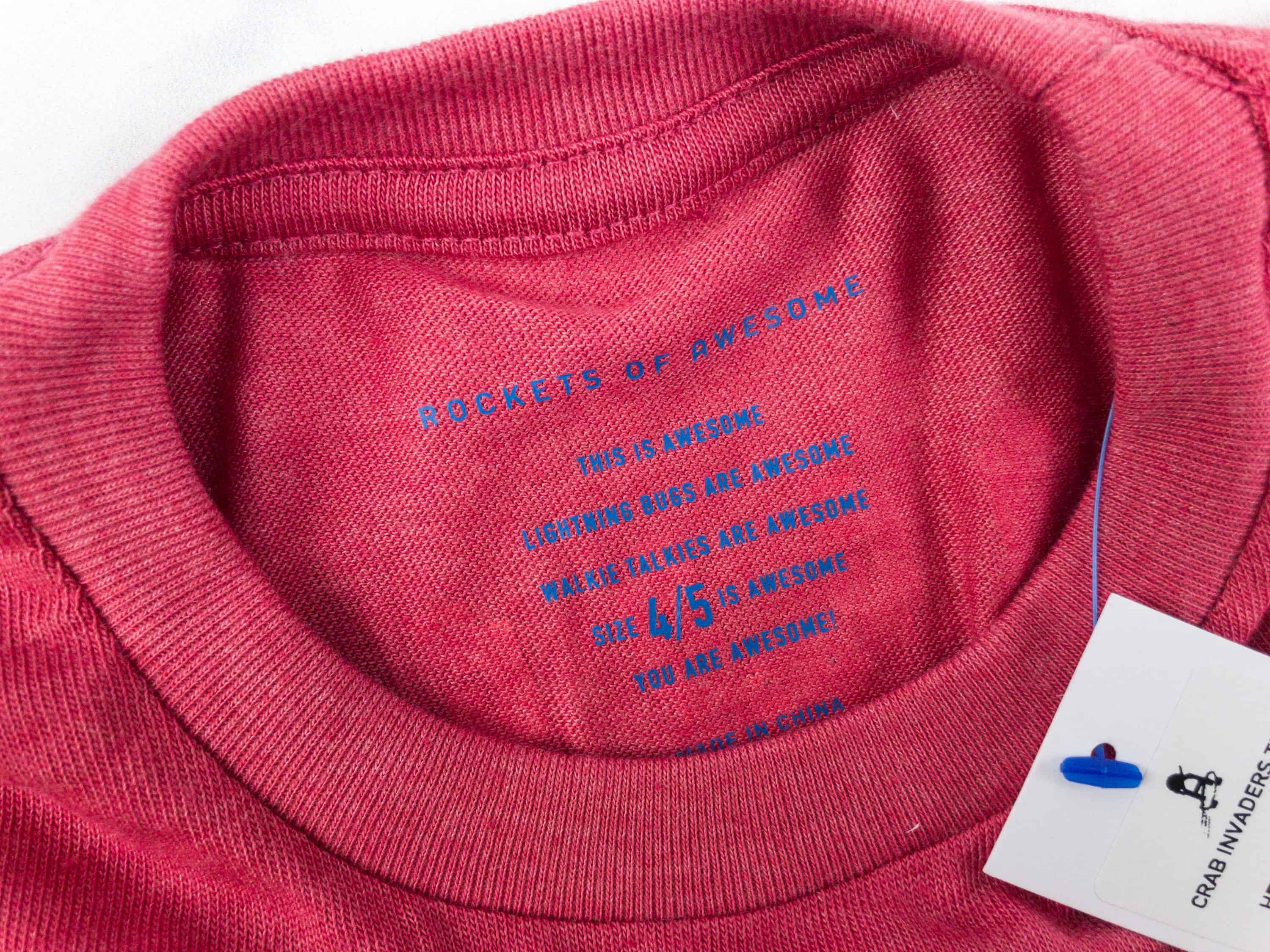 Crab Invaders Tee ($22.50) It's a red round neck tee, which design is inspired by a video game!
The video game term "HIGH SCORE" is on the left side of the shirt. It's in blue, which a nice contrast to the red colored shirt.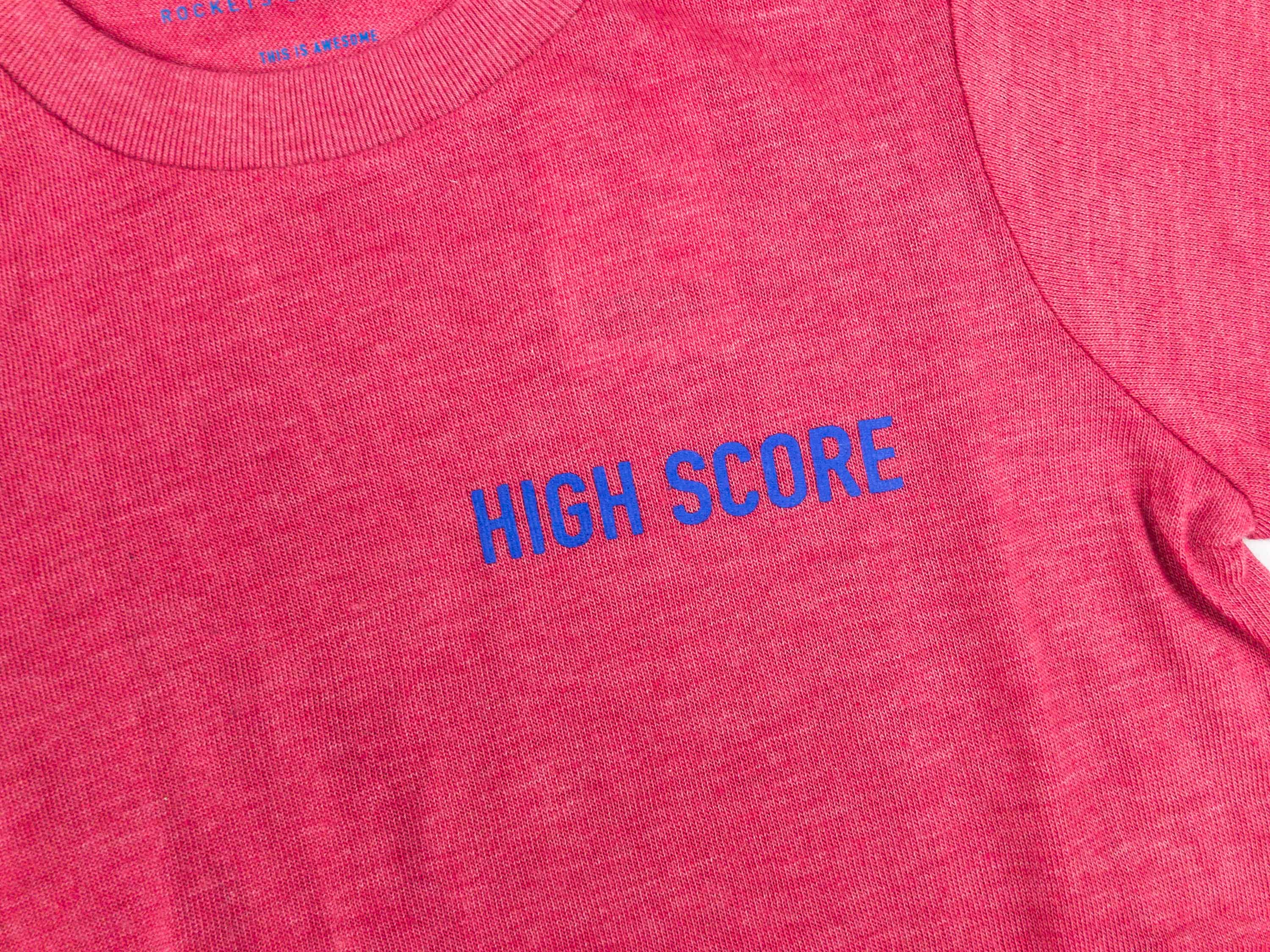 What I like about the text is that it is embroidered rather than printed on the shirt. This minimizes fraying or fading over time.
The best part is at the back of the shirt, where the crab invaders are all going down from the sky. A spaceship is blasting them from space much like the game you will find in Atari. This is a classic game and my son think it's cool too!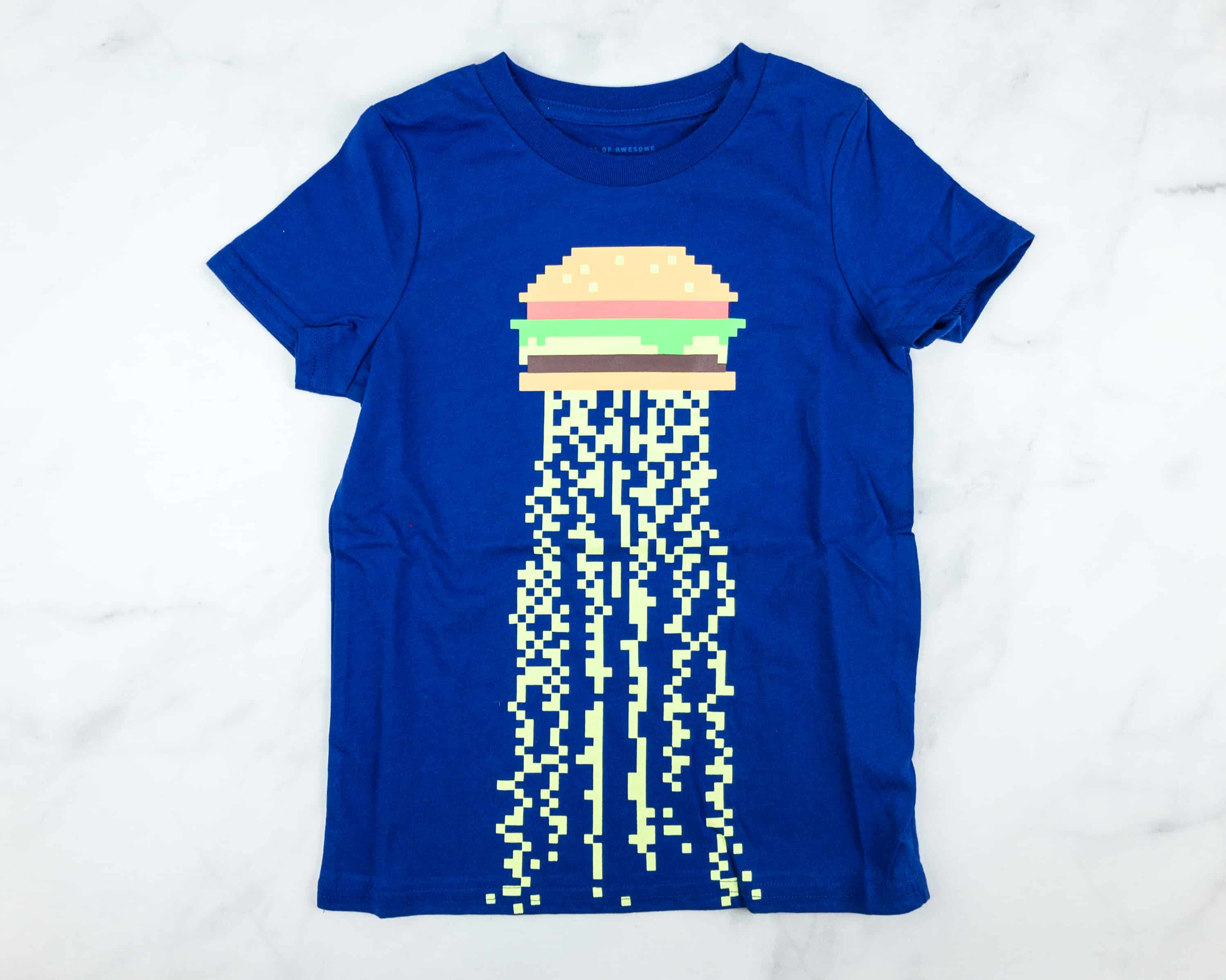 Cheeseburger UFO Tee ($22.50) Another retro-inspired item in the box is this blue round neck shirt featuring a cheeseburger UFO. It looks like it's trailing some cheese as it blasts off!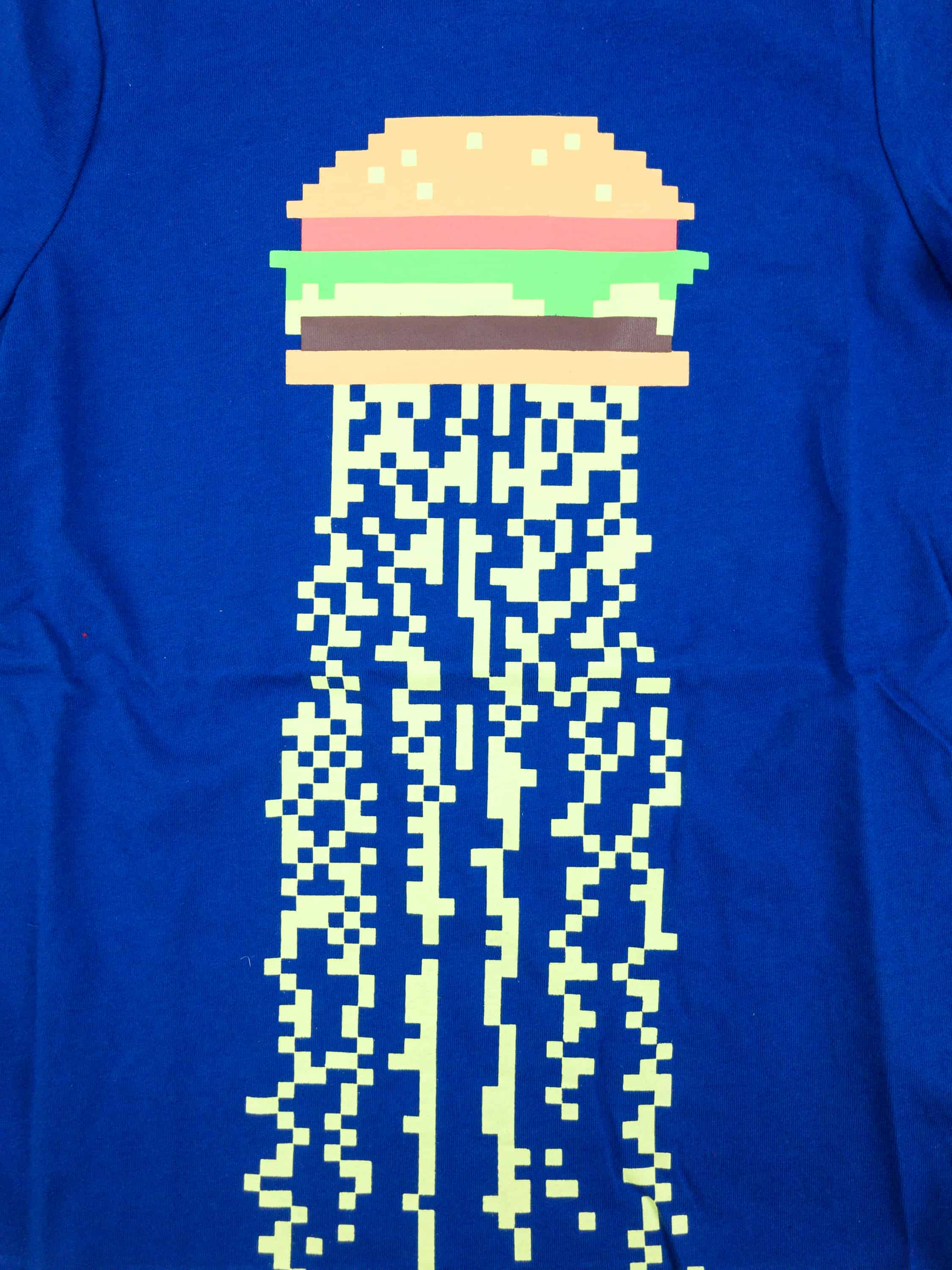 I love how the cheeseburger appears to be in a pixelated form as it resembles those retro games that we all love.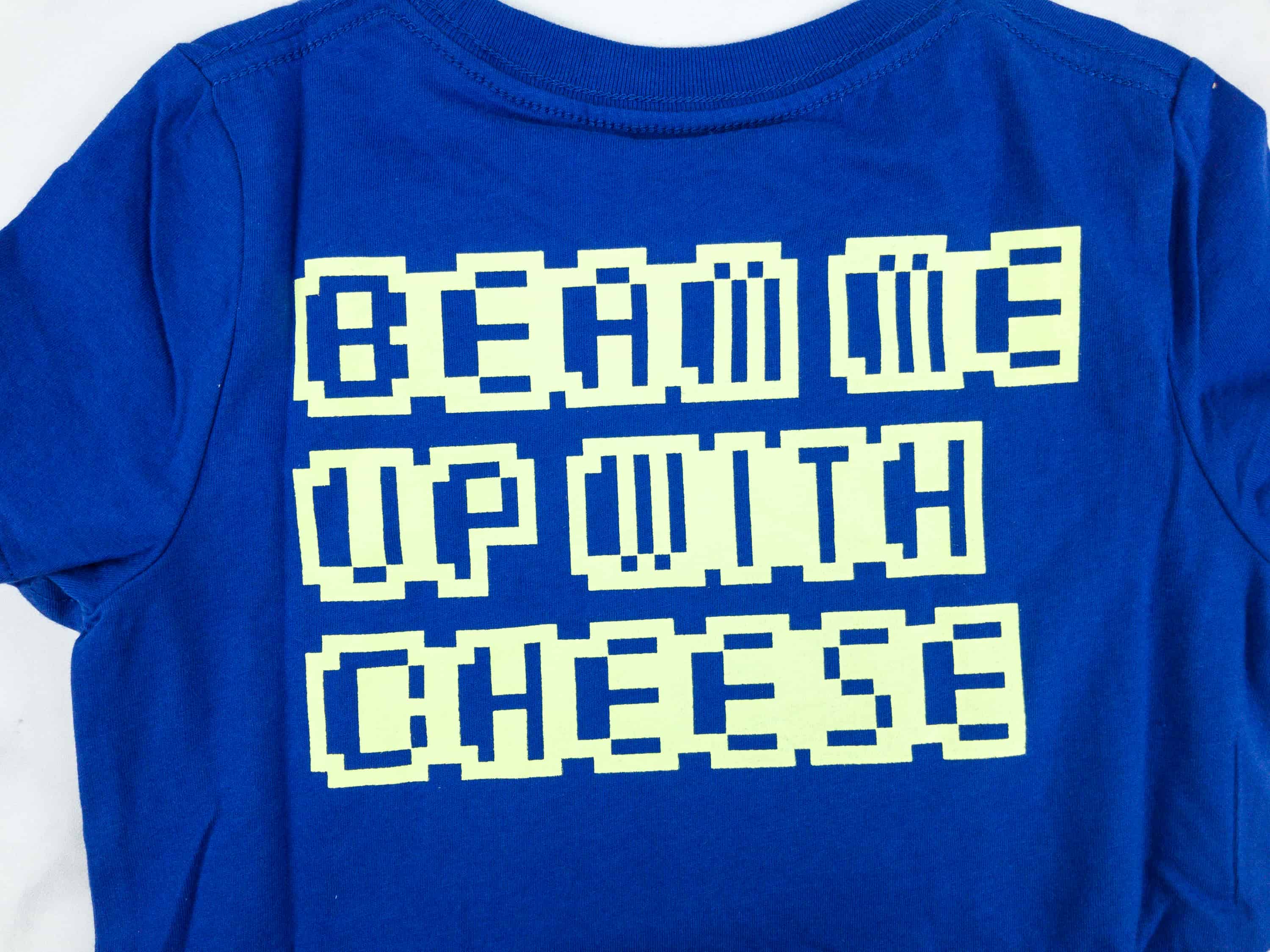 At the back of the shirt is "Beam Me Up With Cheese" in pixel font. It reminds me of the popular catchphrase from Star Trek!
Printed Camo Tee ($19.50) Camouflage tees will never go out of style. This round neck camo tee has a comfortable fit!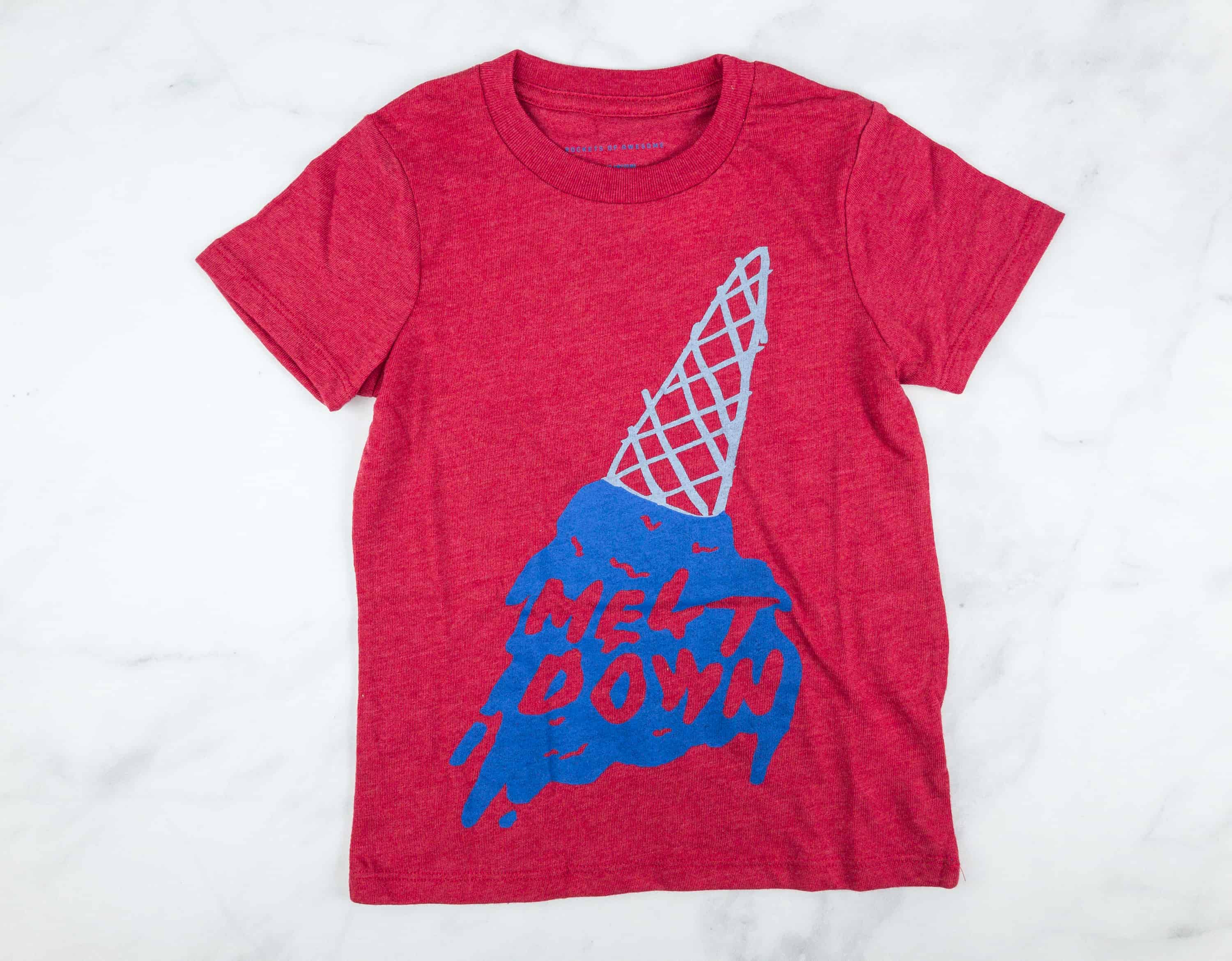 Meltdown Tee ($22.50) This vibrant red tee features a melting ice cream in a cone!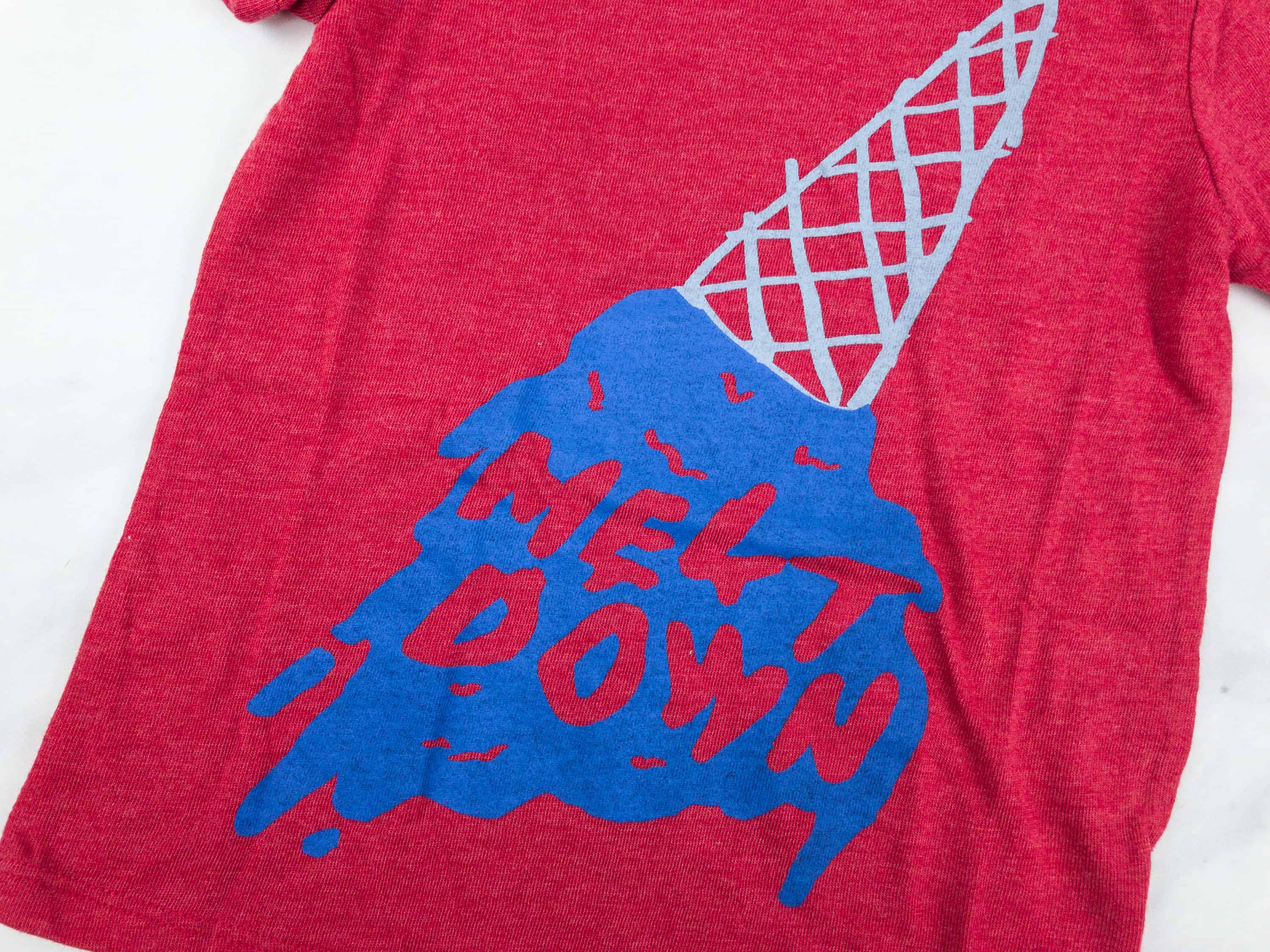 Whether it's inspired by the Meltdown game or not, we like this tee because of its witty design.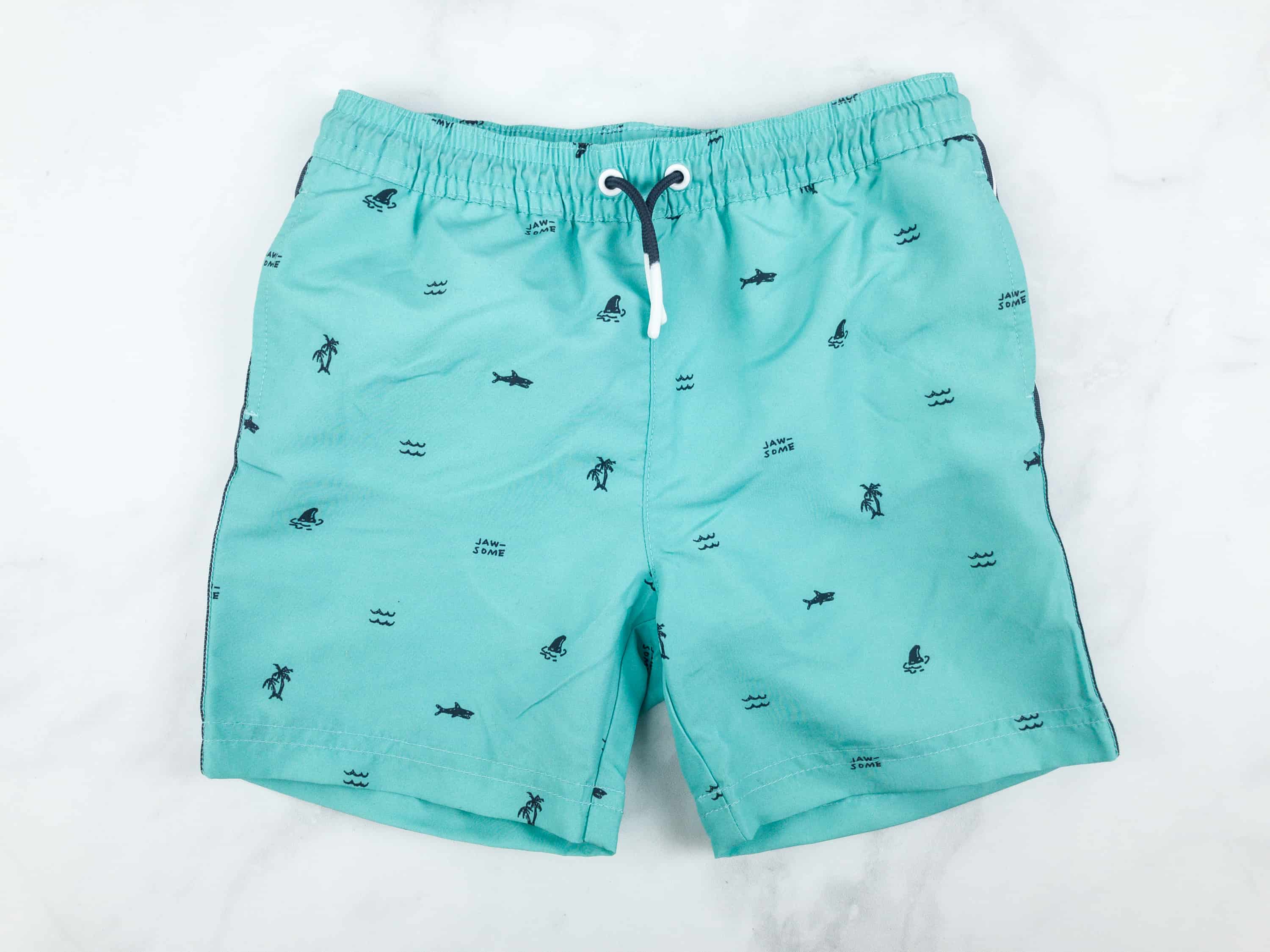 Side Stripe Swim Trunk ($29.50) Summer is here and this swim trunk really makes us want to go frolicking on the beach. The tiny patterns of waves, shark's fin, palm trees, and fish is a great way to welcome the summer.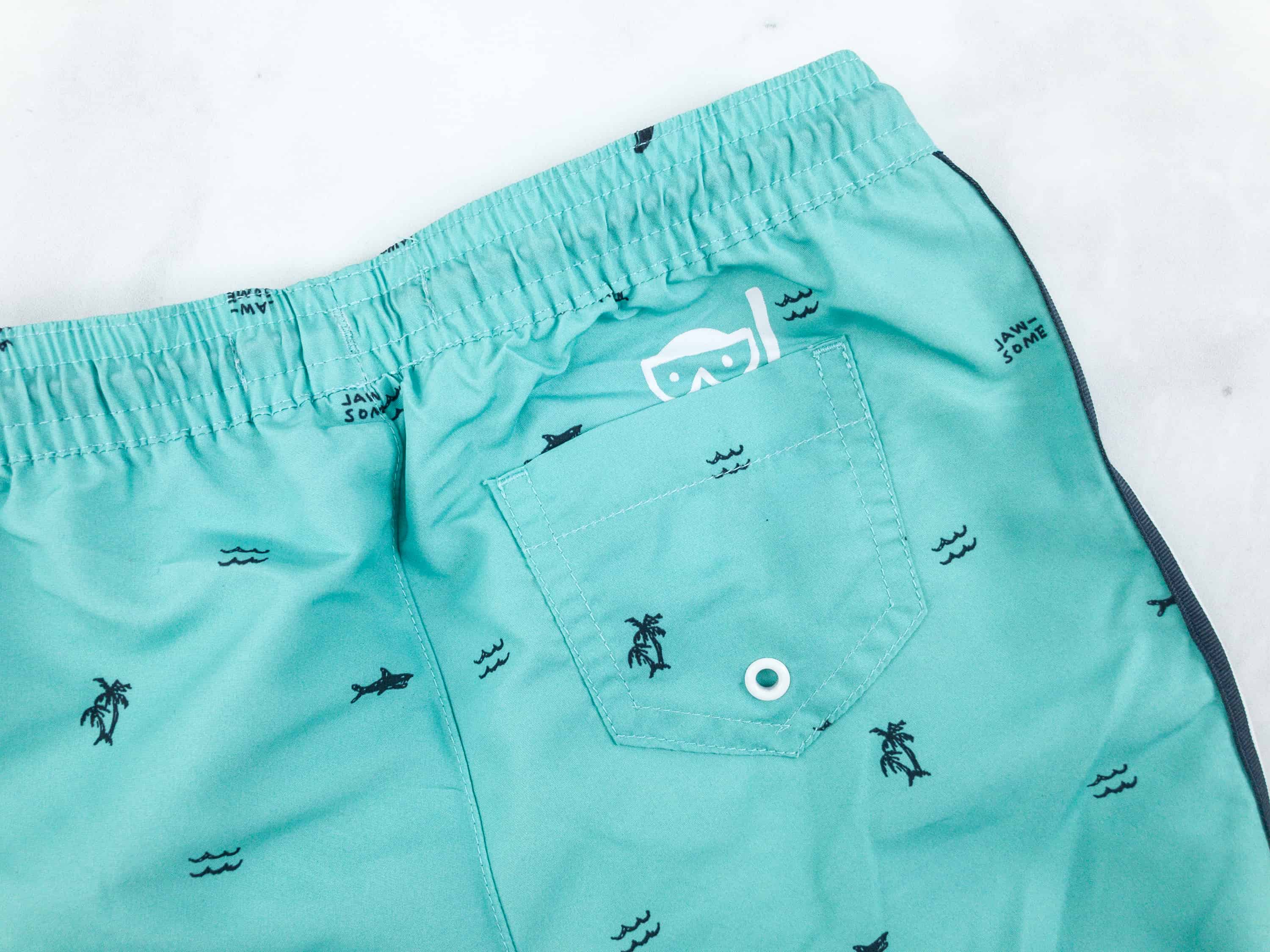 Check out the scuba diver hiding in the back pocket! So cute!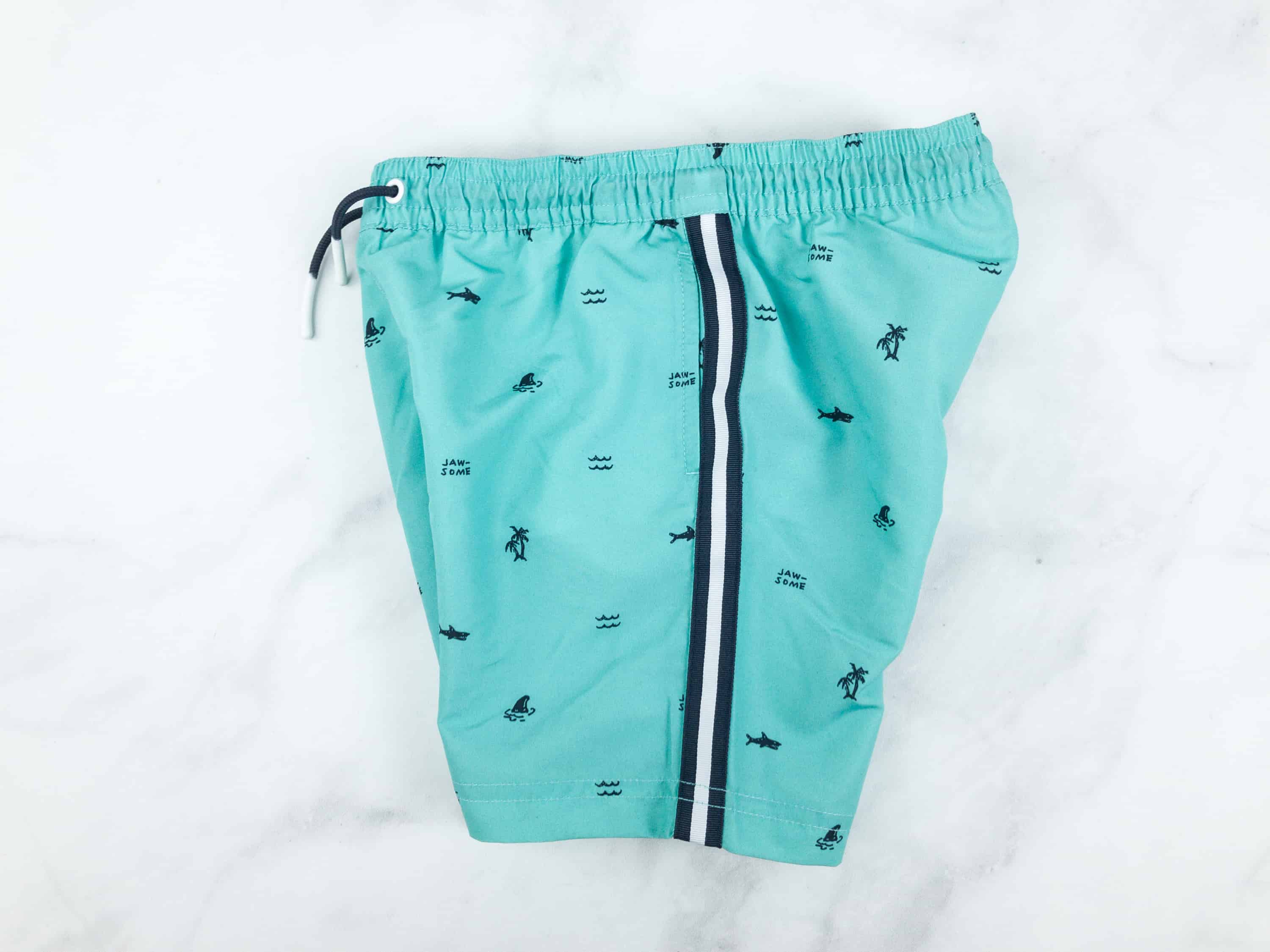 There are stripes on the sides of the shorts to break the monotony of the design. It does fit the whole look perfectly.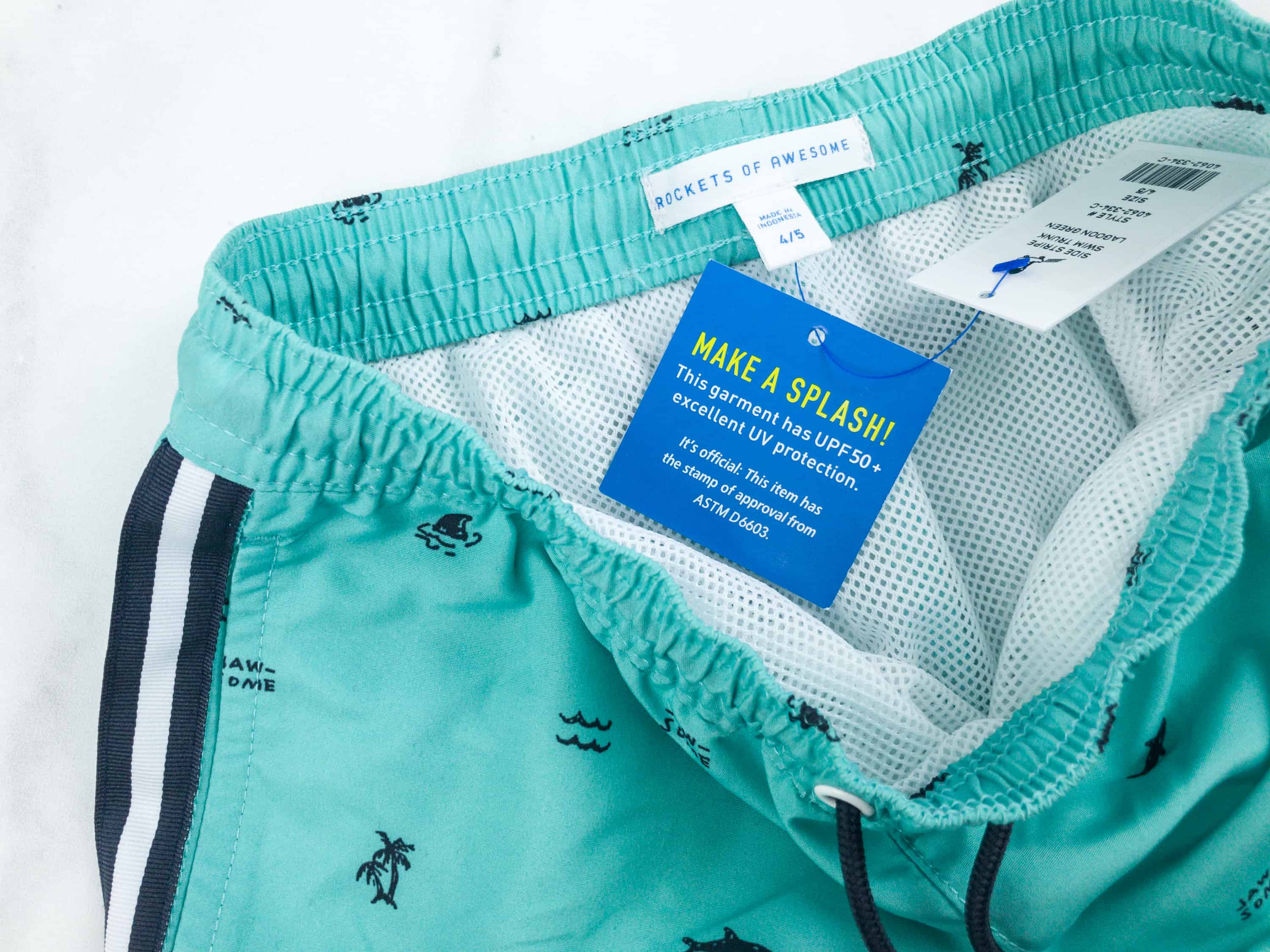 This swim trunk has UPF 50+ which guarantees protection from the sun while we enjoy the beach or the outdoors. This swim trunk is airy so my little one will feel comfortable in it even when the temperature is rising.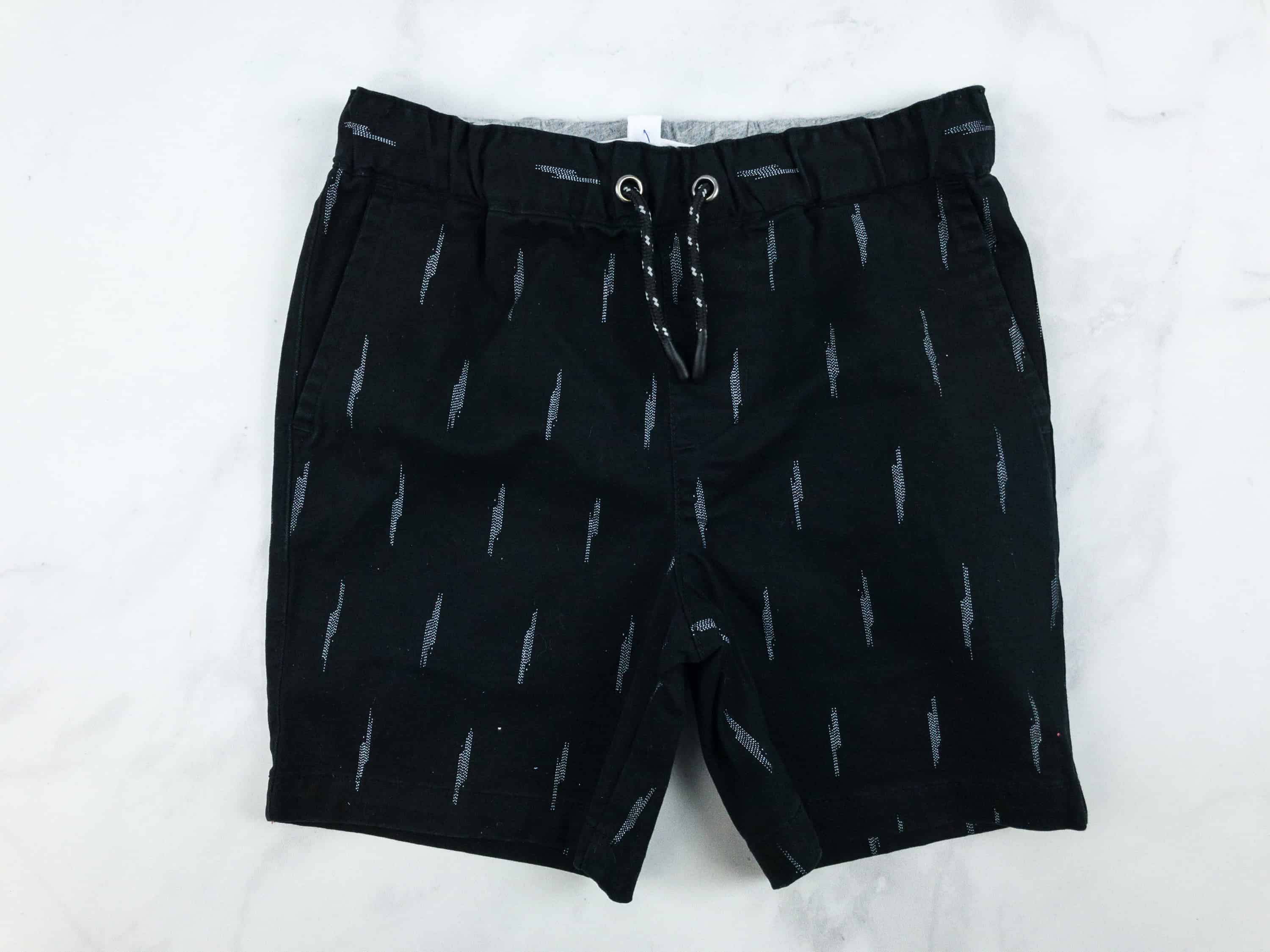 Lightning Pull-On Short ($24.50) The next pair is pull-on style shorts in black. It features a lightning print all over it. You can tighten the shorts with the drawstring waistband so it won't fall off easily.
Its pockets' interiors have fun prints too!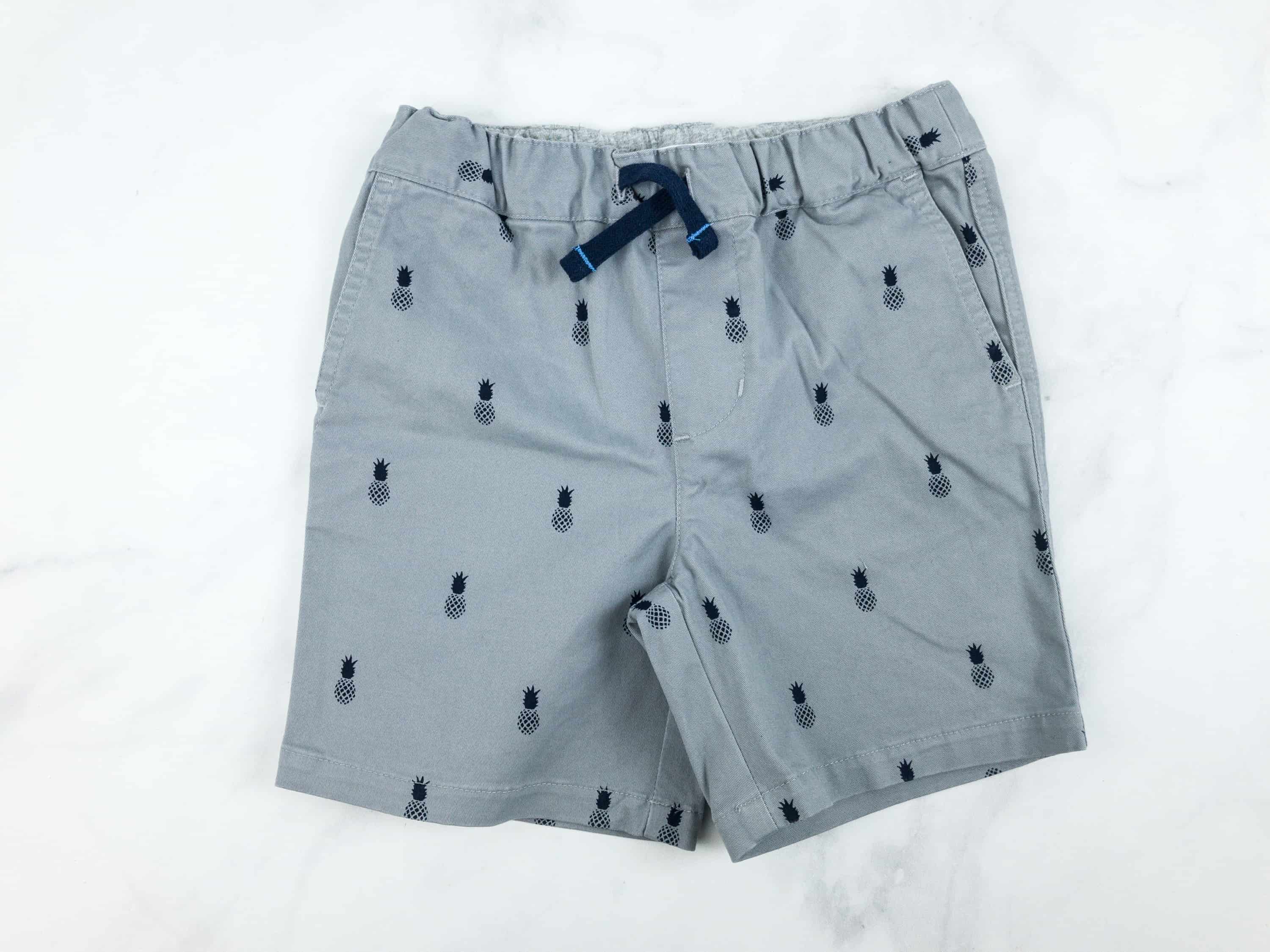 Pineapple Pull-On Short ($24.50) This gray short is versatile and also comes with a drawstring waist.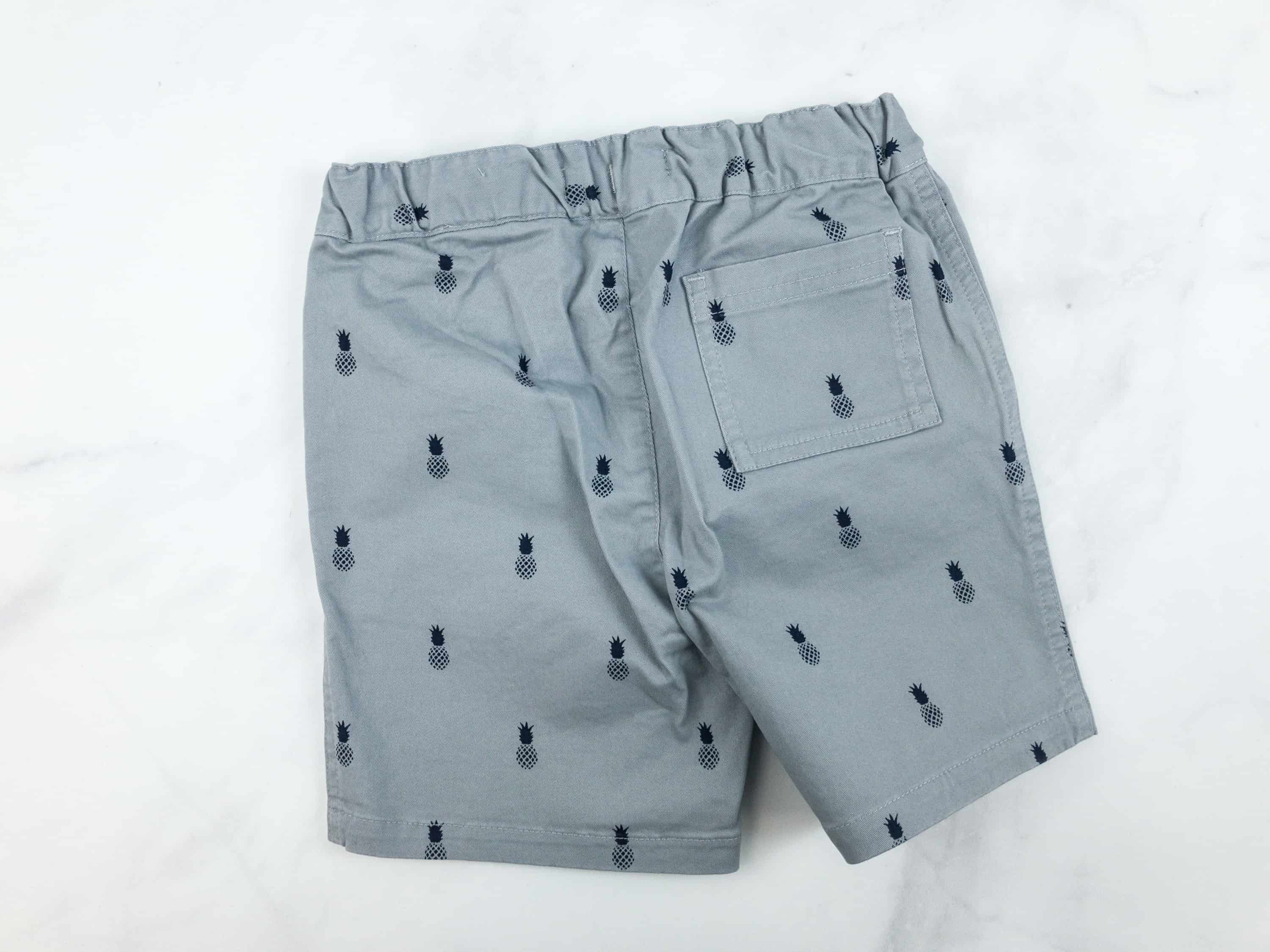 There are cute little pineapples all over the shorts. It has a back pocket too.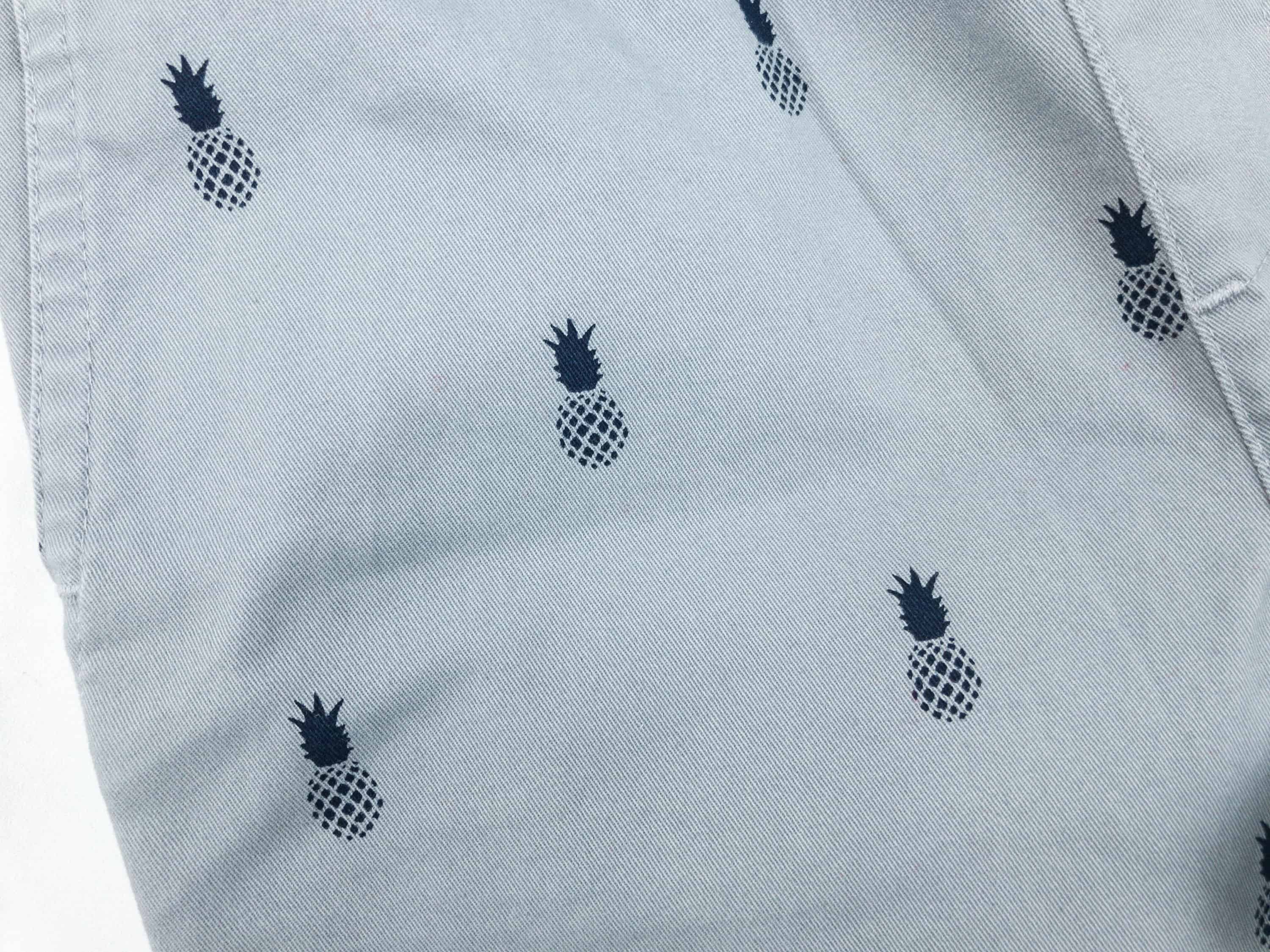 Look at those tiny pineapples! They are in black so they stand out from the grey cloth. I love the details!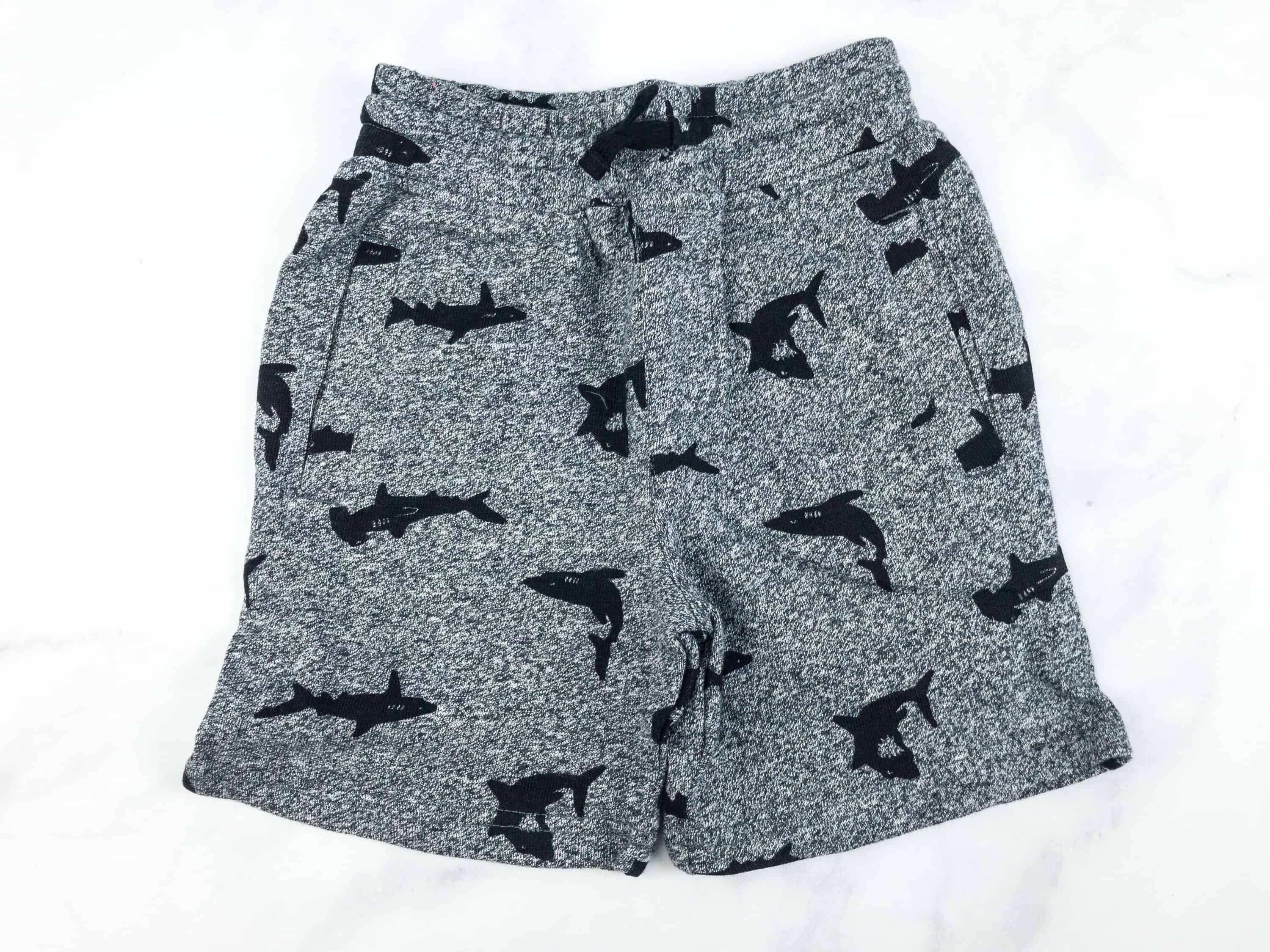 Shark Short ($22.50) The last pair of shorts is also in grey and black!
There are different types of sharks featured on the print and my son loves them all!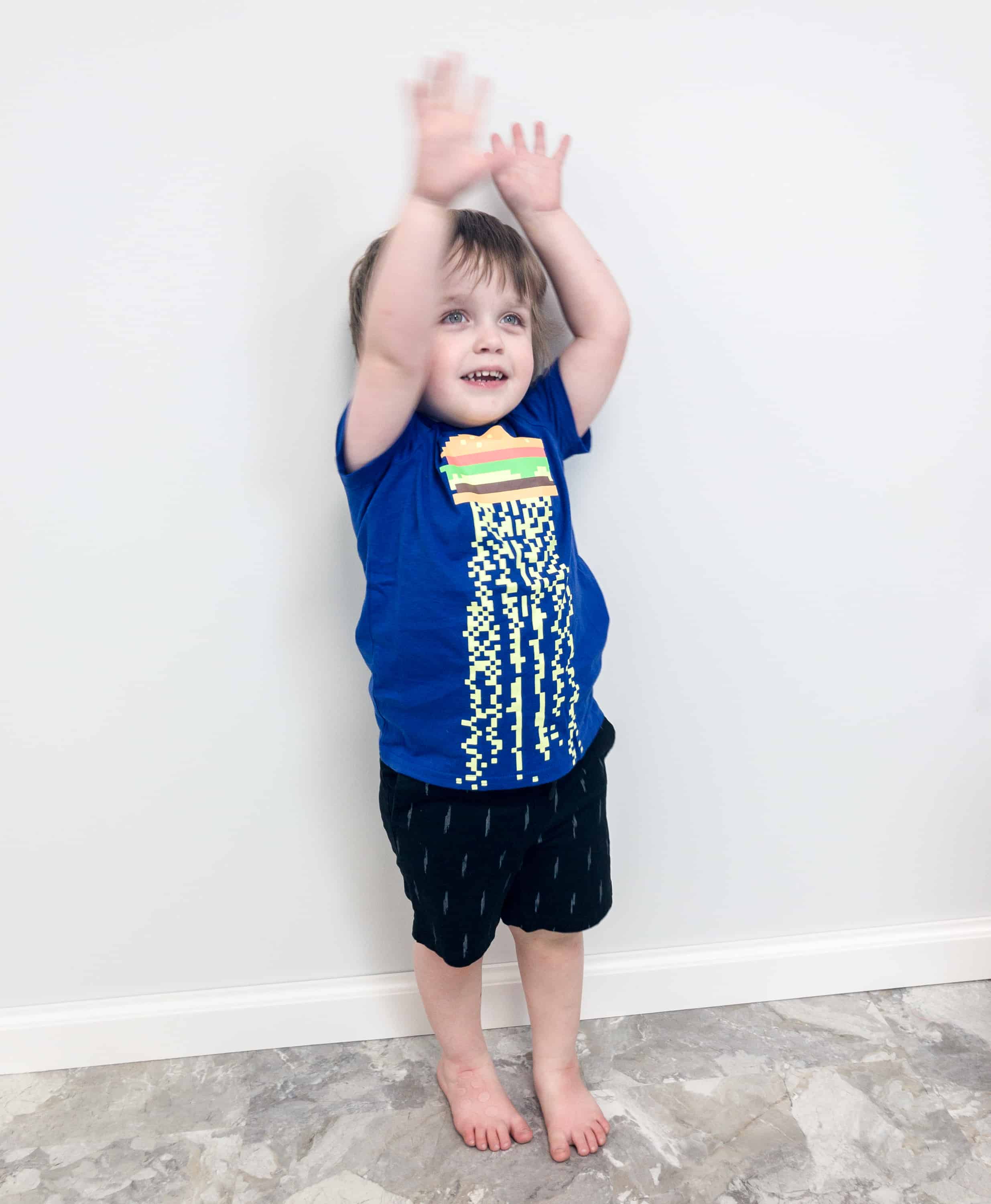 My son tried on the cheeseburger shirt with the lightning bolt shorts!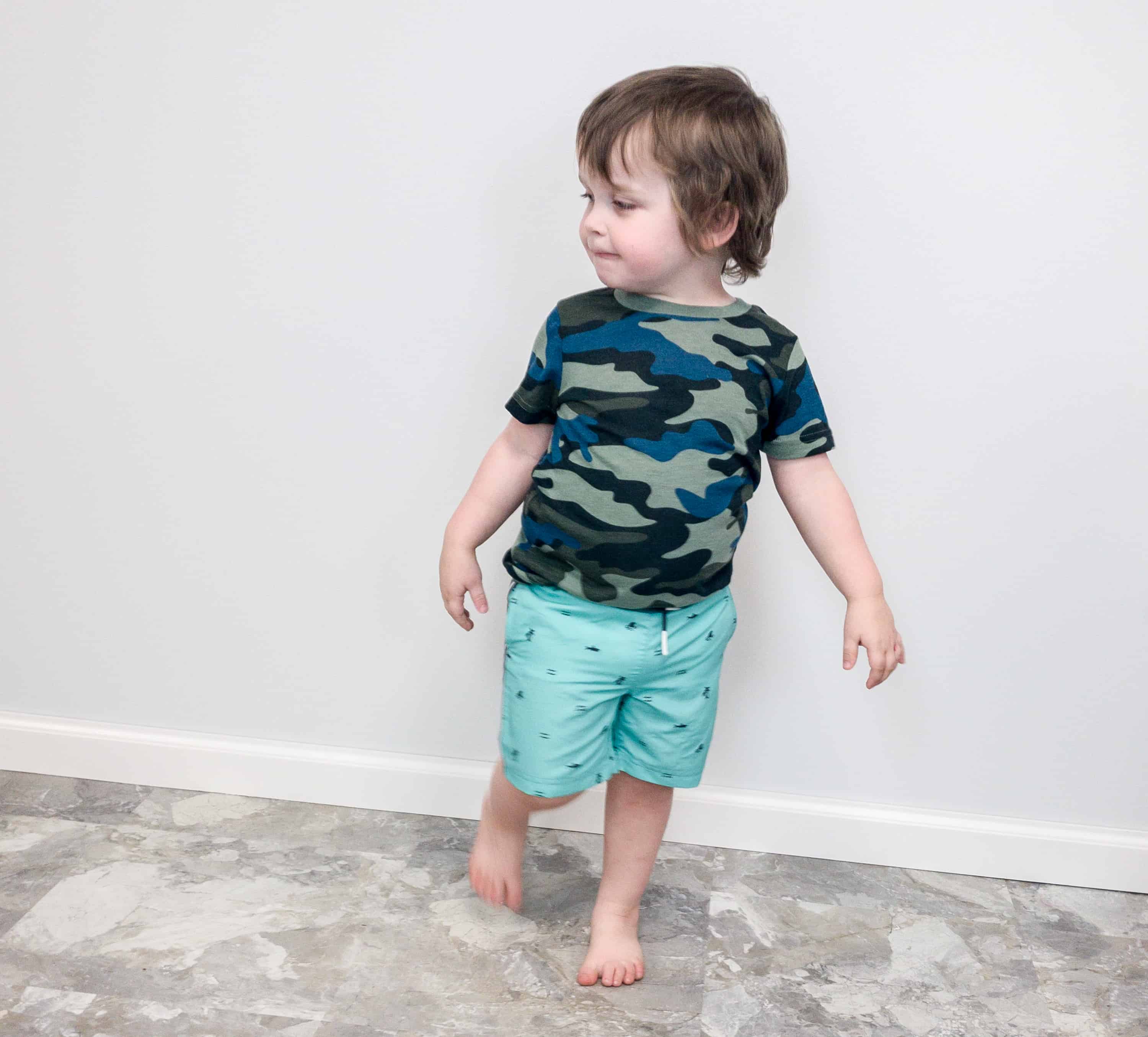 A bit of camouflage and the sideswipe shorts are easy on the eyes.
He loved the meltdown tee and the pineapple shorts too. My son is ready to rock the summer in this cool outfit!
Shark shorts and the video game top? He is so adorable with this pair!
Rockets of Awesome has certainly impressed me with their selection of clothes for this quarter. There's nothing more ideal for summer than these shirt and short combos. We got a total of four pairs, which have fun designs and are also easy to mix and match. This is a super easy box to try out – free shipping both ways, and you pay just for what you keep. I would recommend giving it a shot, especially with the new huge discount to keep the entire box! Plus, I totally love the box preview – I can adjust the items with just a few clicks to match my son's closet needs and fill in gaps – and shopping is done in a snap. I'm 100% over the mall!
What do you think of the Summer 2018 Rockets of Awesome Boys box?