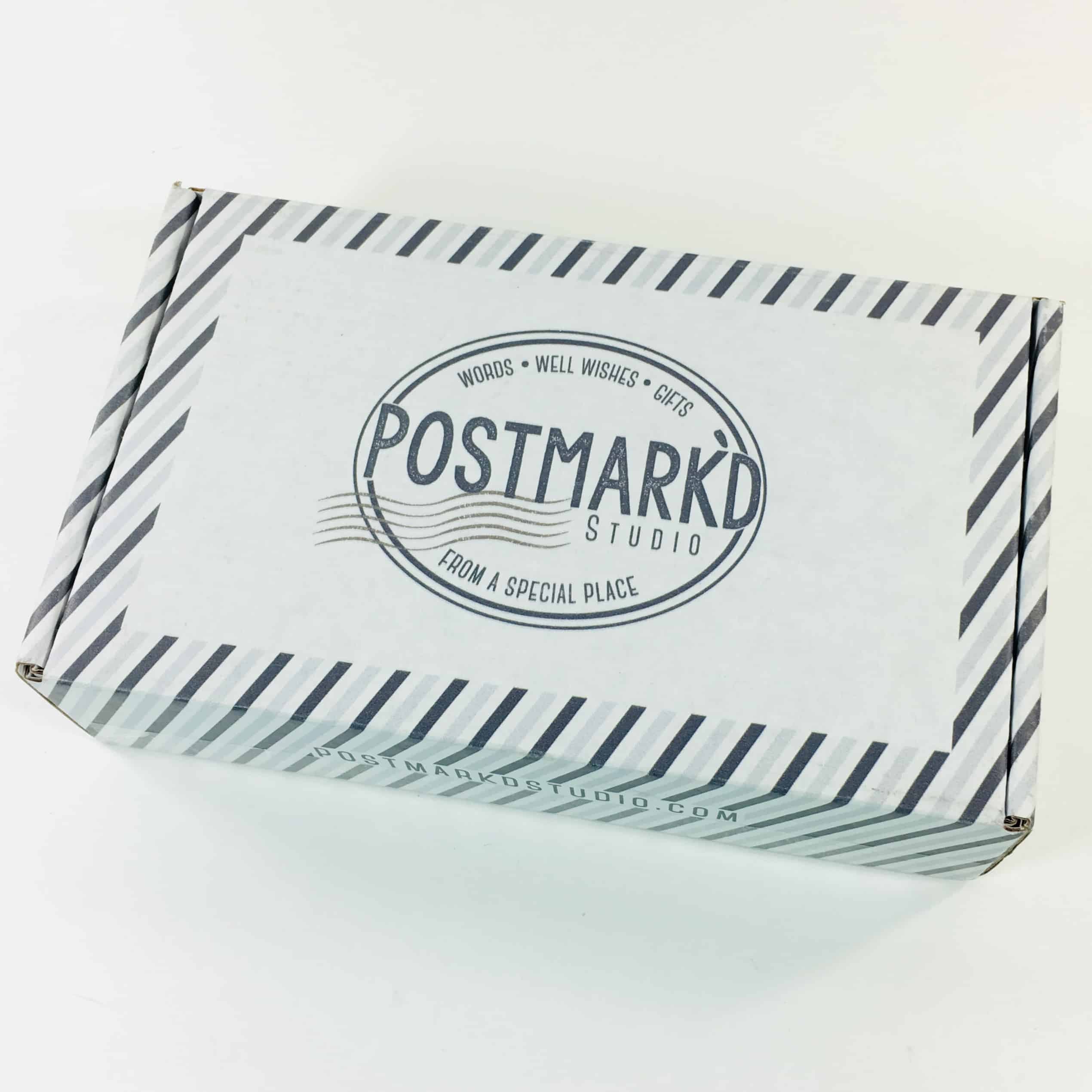 PostBox is a paper and stationery subscription box by Postmark'd Studio filled with handcrafted greeting cards and postcards from around the world. PostBox curates the items to a theme and it costs $25 a month plus shipping. You can save on a longer subscription – save 10% on a 3-month sub, 15% on a 6-month sub, and 20% on a 12-month sub. Each sub is $5 a month for shipping.
Each month, your PostBox card box is filled with four greeting cards, one postcard, postage, and a fun artsy doodad such as a pen, pencil, or knick-knack gadget based on a theme. The value of the products in your subscription box will always be what you pay for each month, sometimes more. There may be a surprise bonus gift some months, so you don't want to miss a box!
DEAL: Use coupon code HSSUMMER to get a Free"Farmer's Market" PostBox and save $5 off your first box when you sign up for a 3-month subscription!
PostBox is perfect for those who enjoy sending a handwritten letter or who wants to keep thank you cards on hand. The items in the box would also make a nice hostess gift in a pinch.
I received an envelope.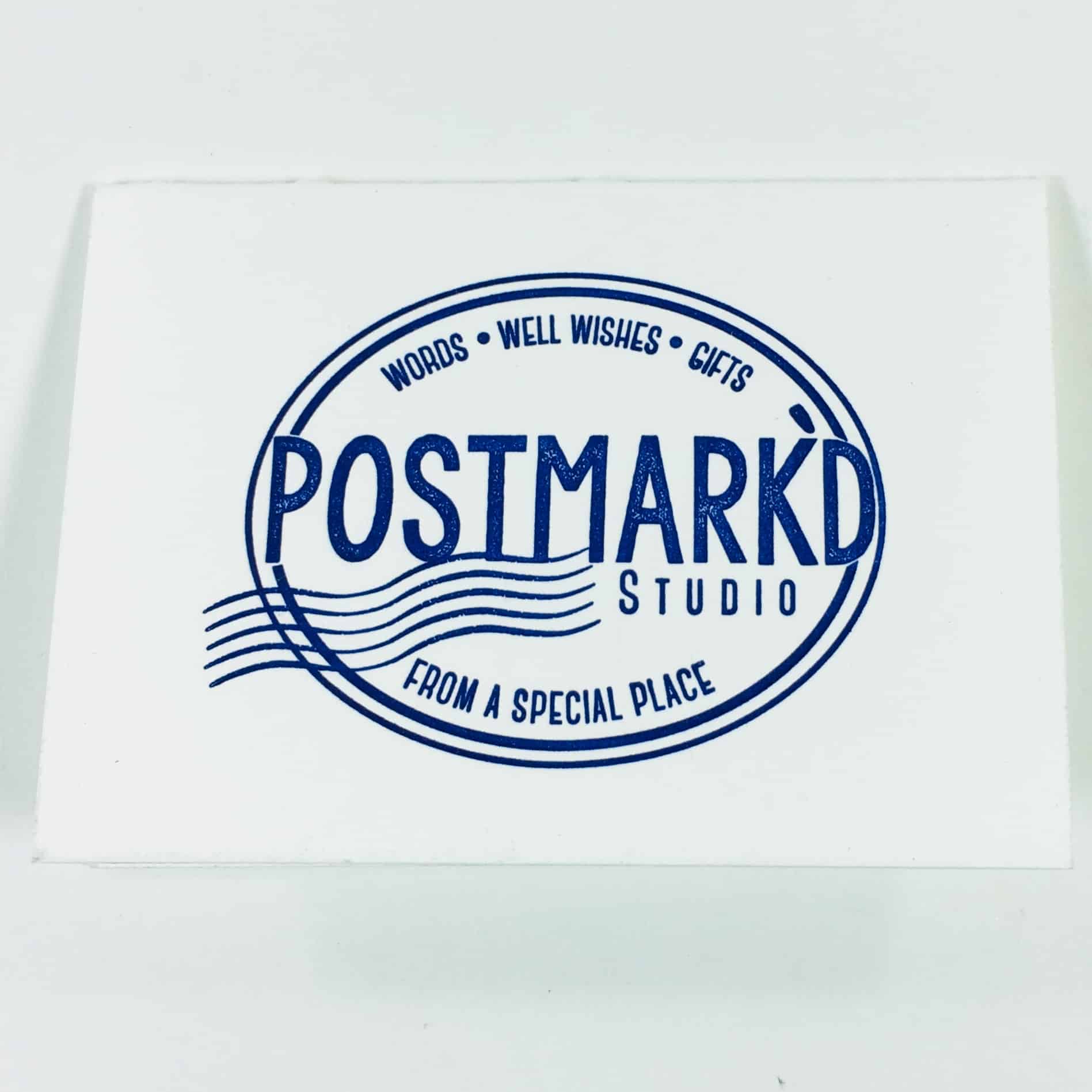 There was a card inside…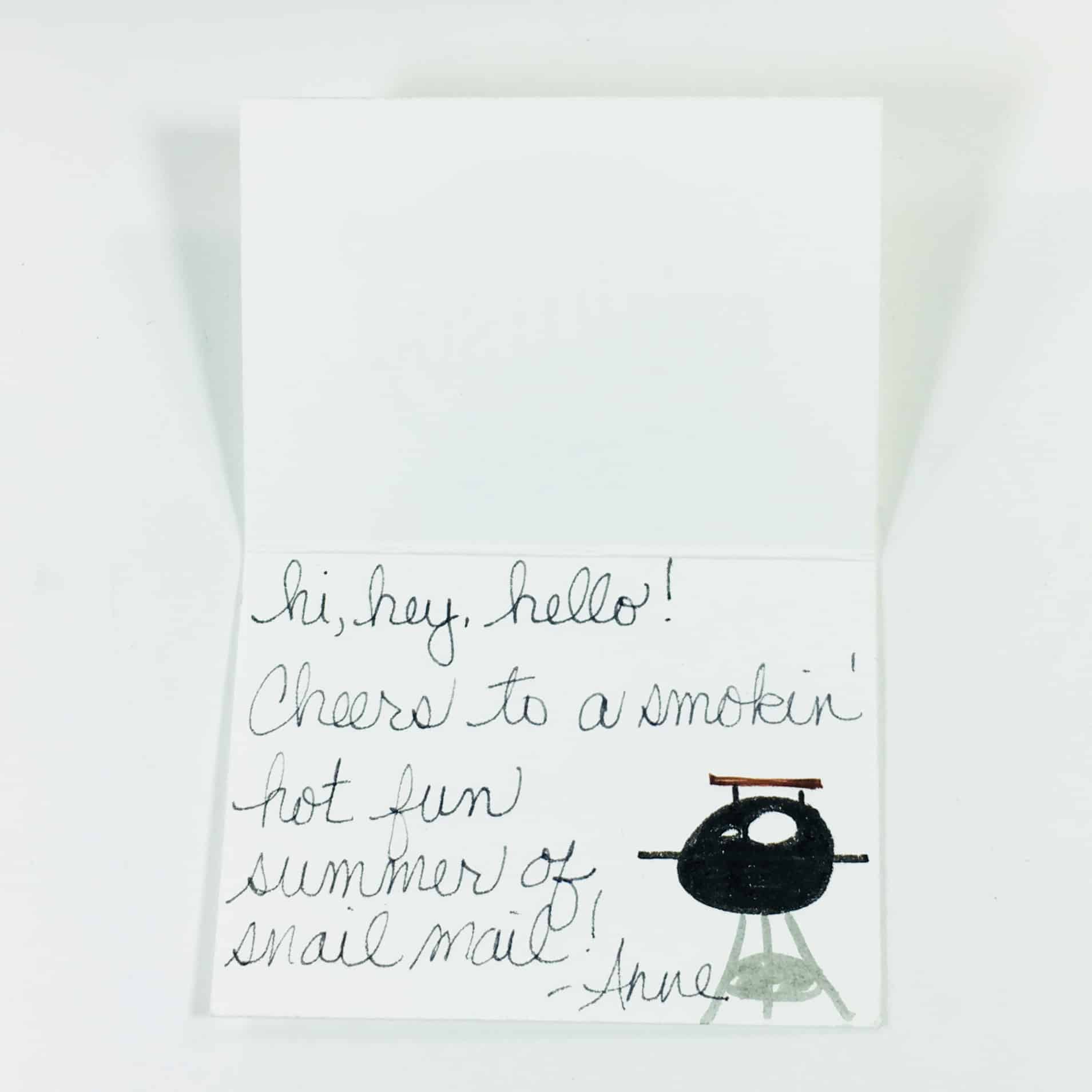 …wishing me a smokin' hot summer. This ties into the theme, as you will see shortly. A handwritten card is always appreciated.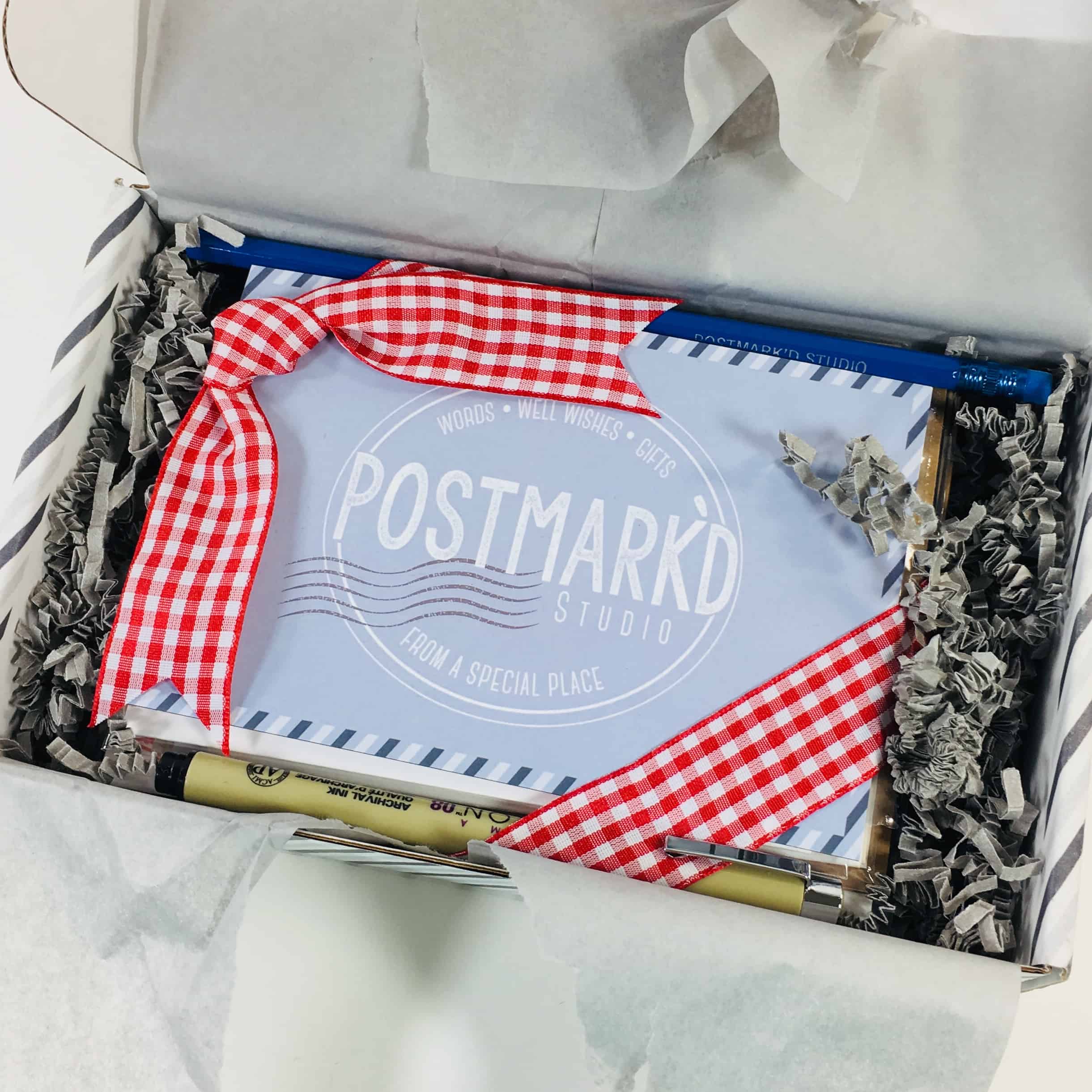 My products were snuggled in their shredded paper nest and were wrapped with gingham ribbon.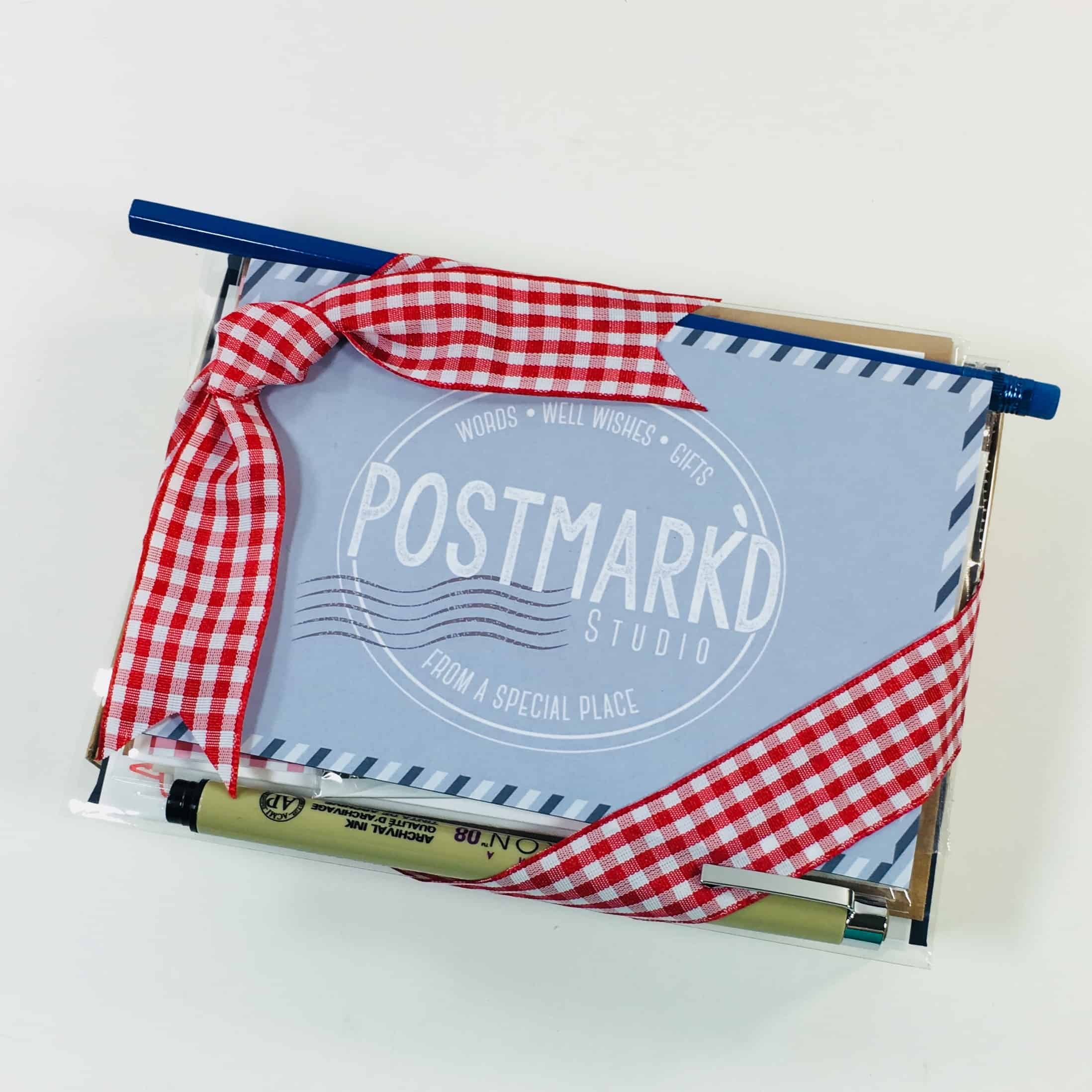 It lifts out of the box in one piece!
I received a card with info on all of my new products. I enjoyed reading the short bio about the makers and where they are from. The theme for June is Backyard BBQ!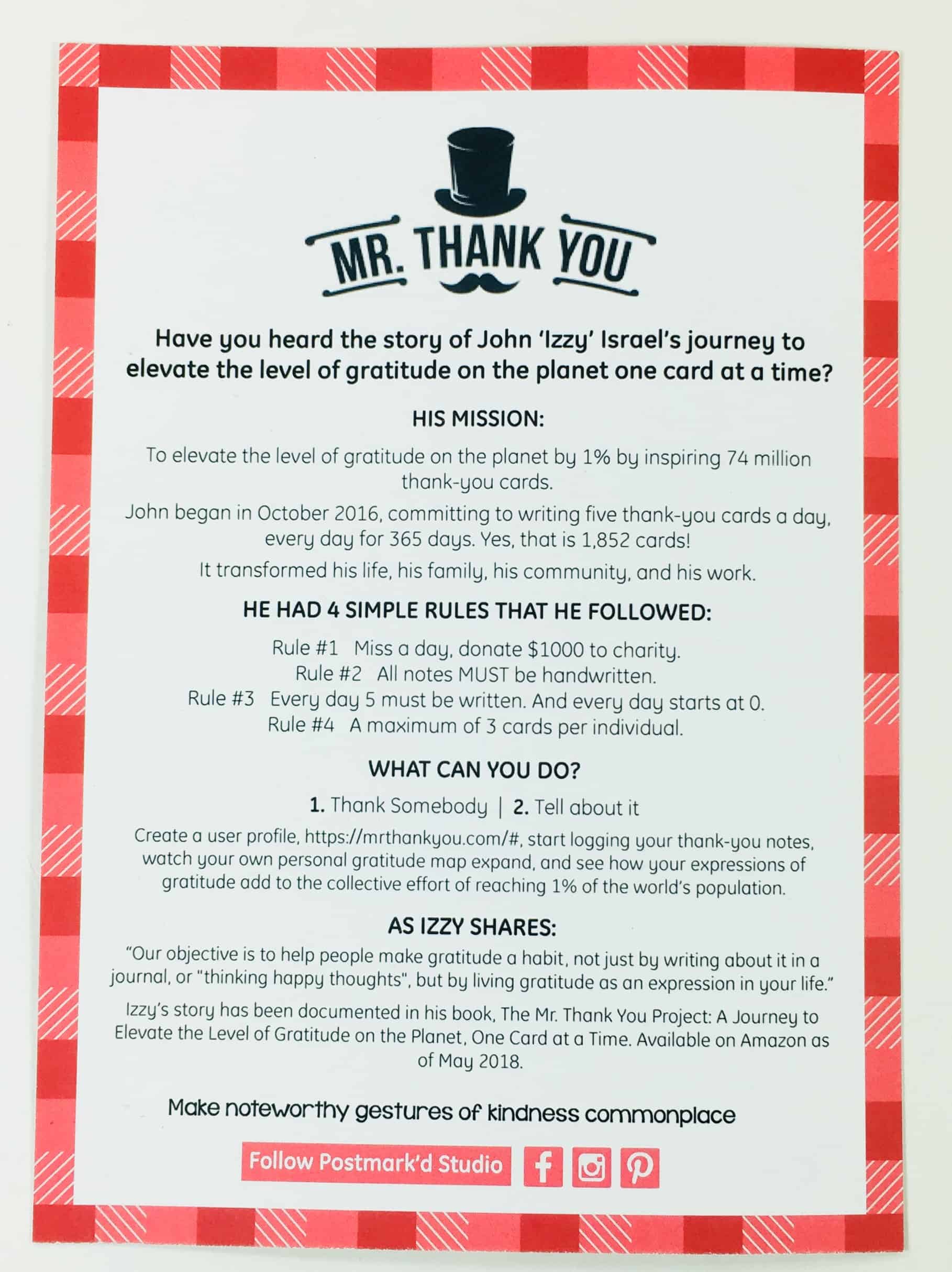 The back of the card discussed a person called Mr. Thank You and his idea of thanking 5 people every day with a hand written note. There are tips to follow if you want to give it a try.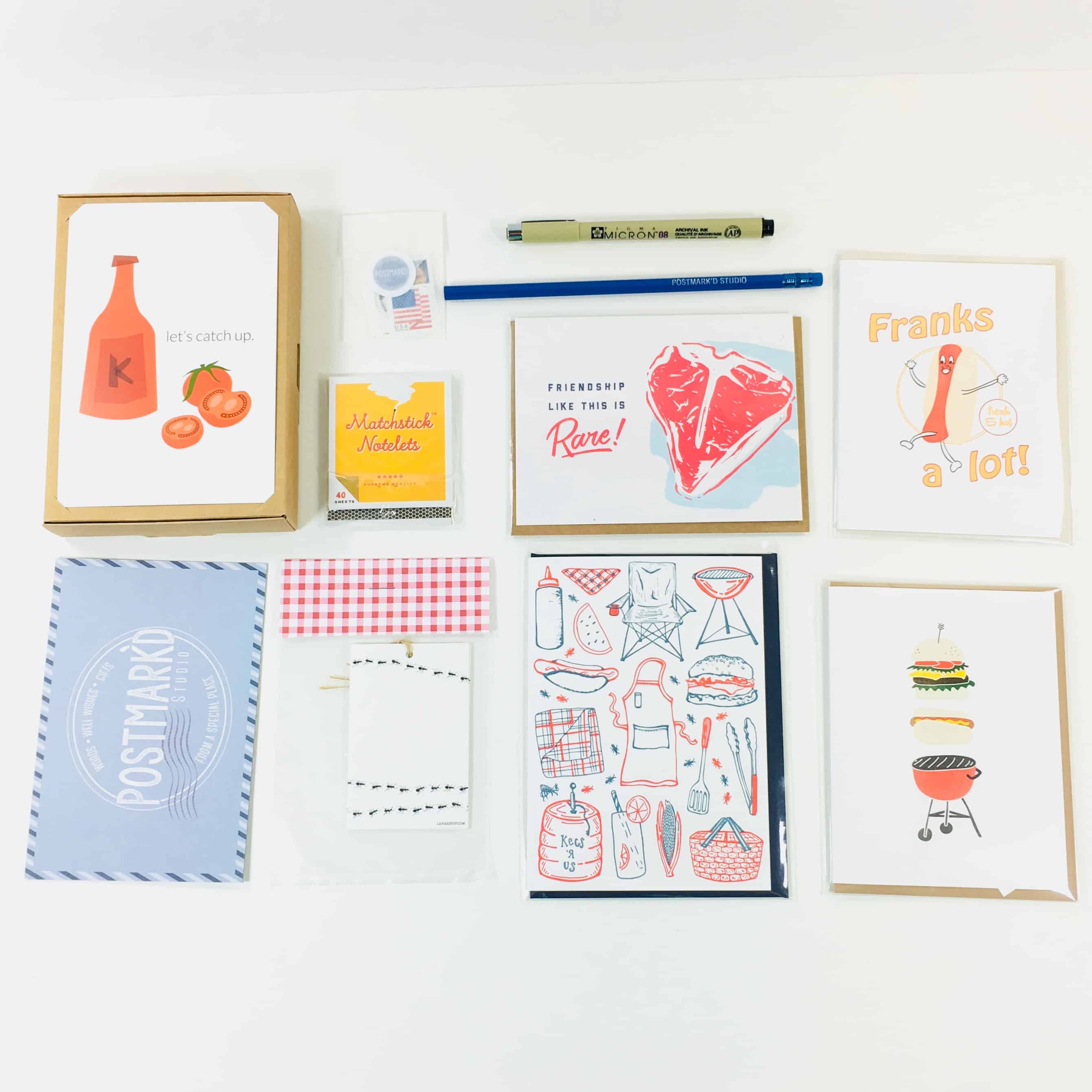 Everything in my box! It's a meat lover's paradise for June!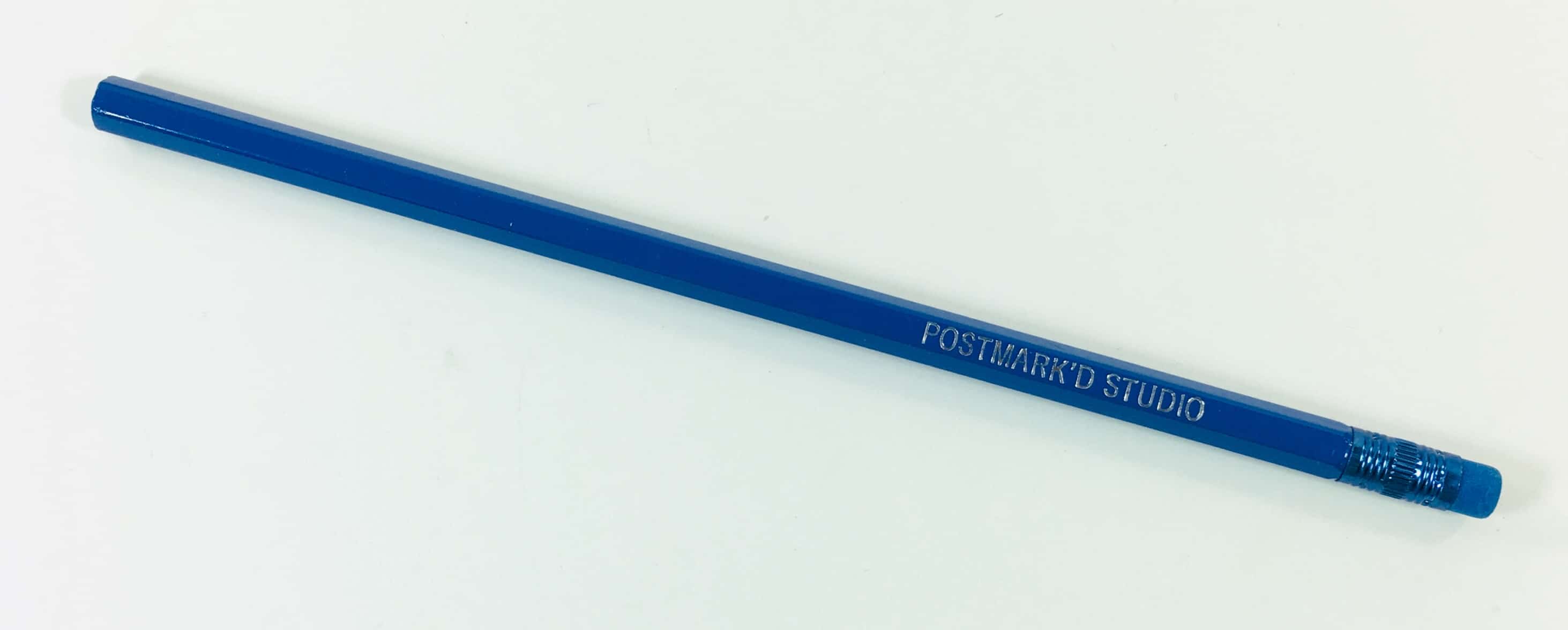 Postmark'd Studio Pencil This is only my second box but I believe this pencil shows up every month.
Pigma Micron 08 Pen ($2.50) is permanent and made of archival-quality ink so you can use it in a photo album or scrapbook. It writes very smoothly and I can't believe the difference between this and my BIC ballpoint pens.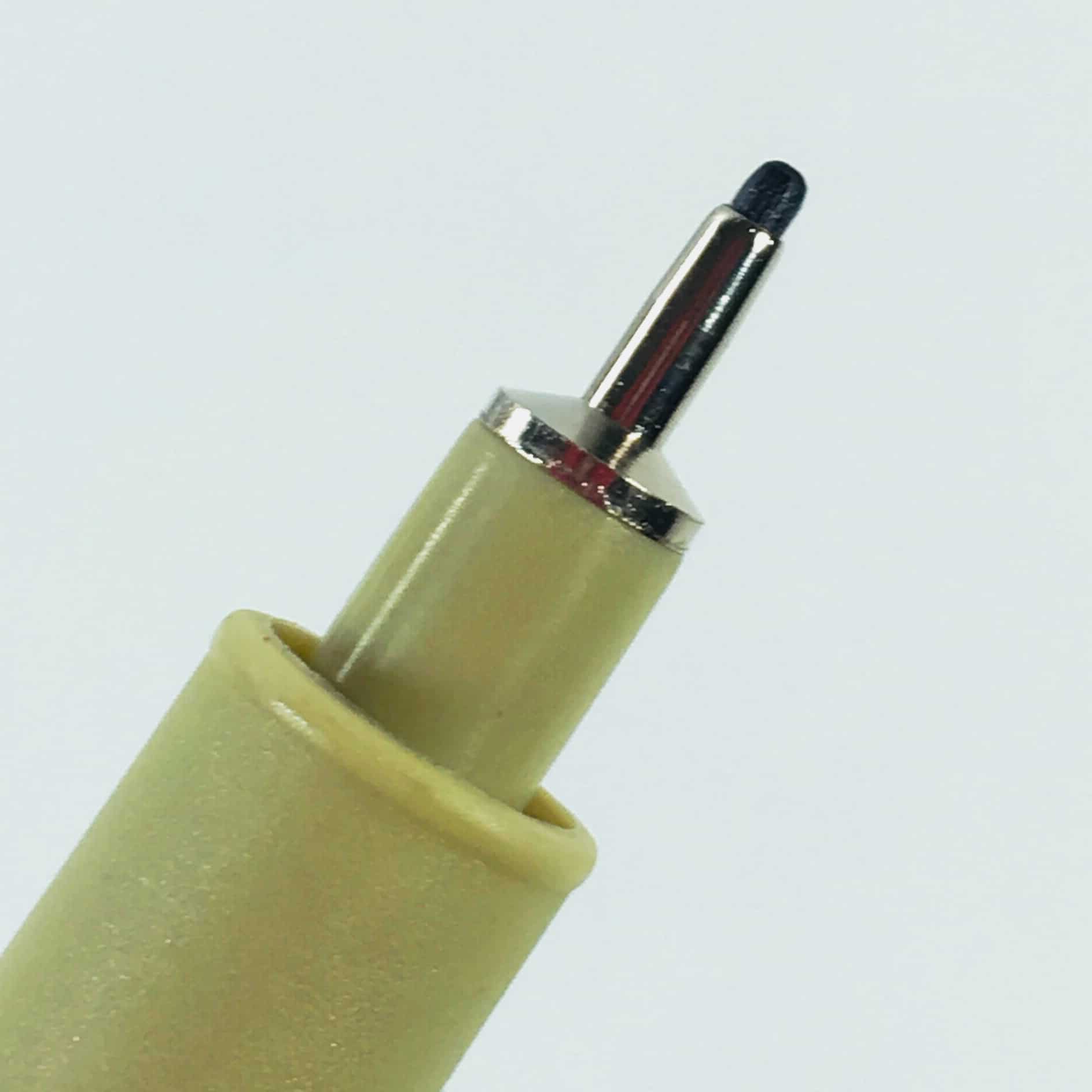 Here's the tip up close.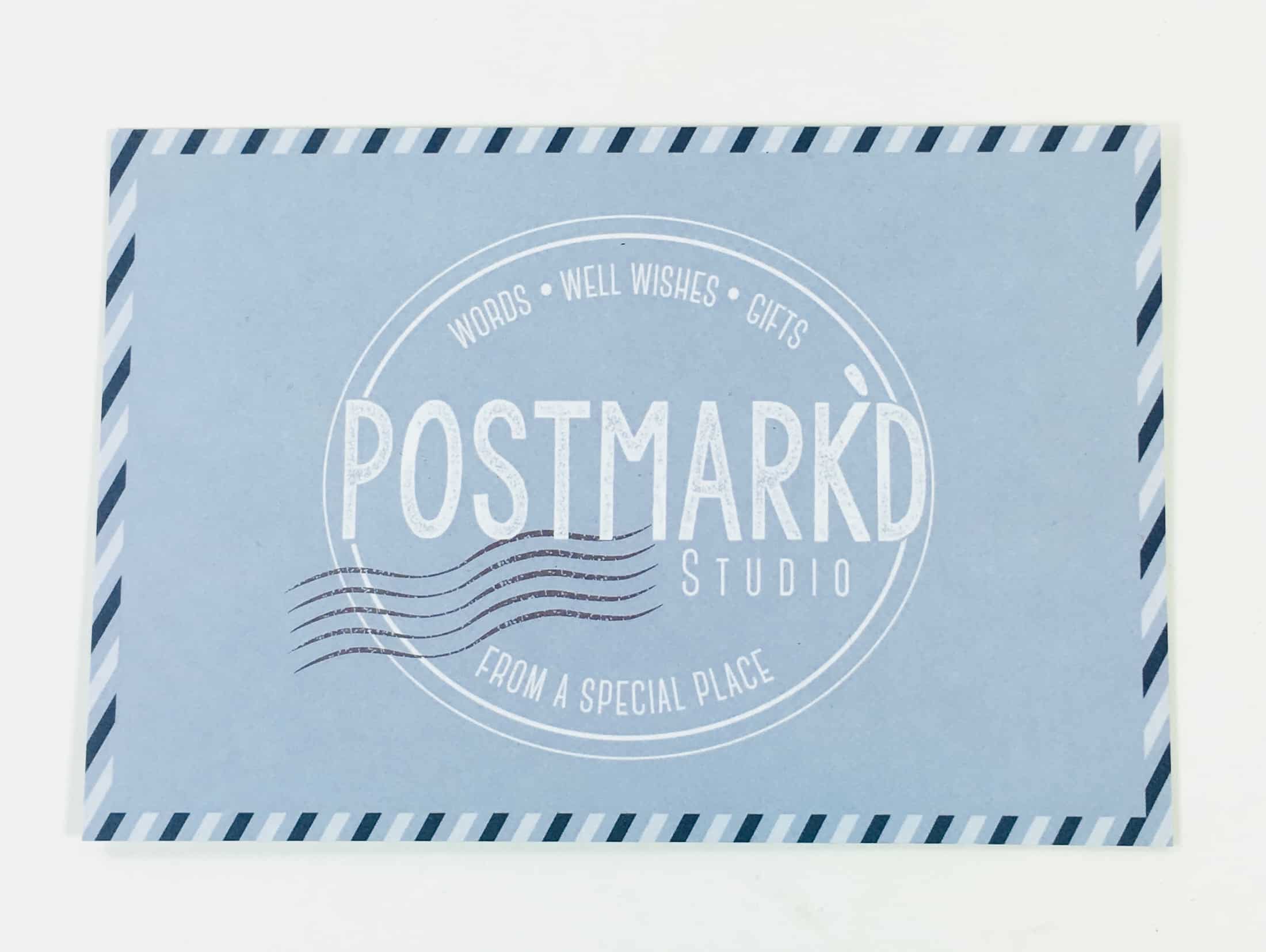 A Postmark'd Postcard also comes in every shipment.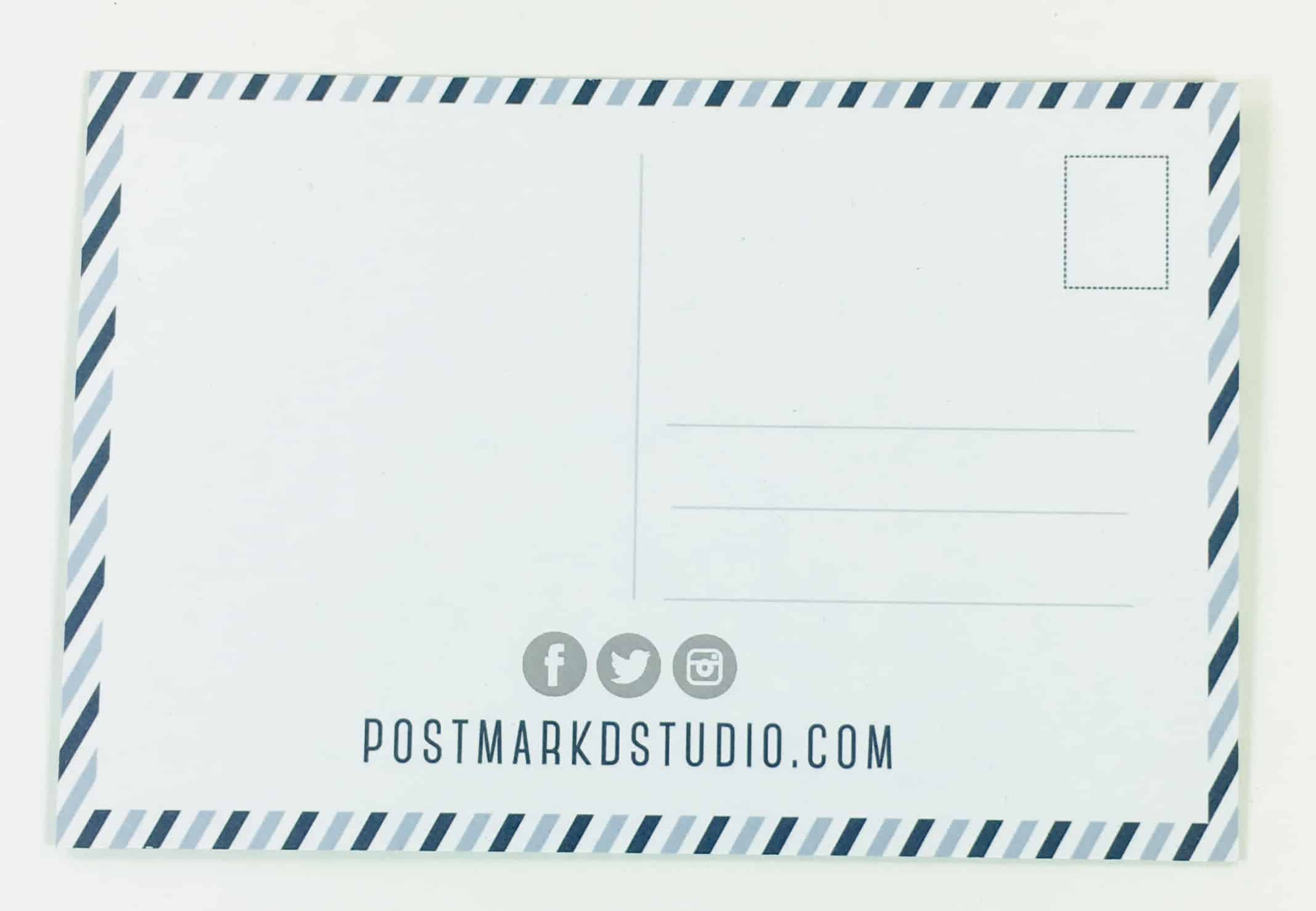 Jot a quick note, put on a stamp, address, and send!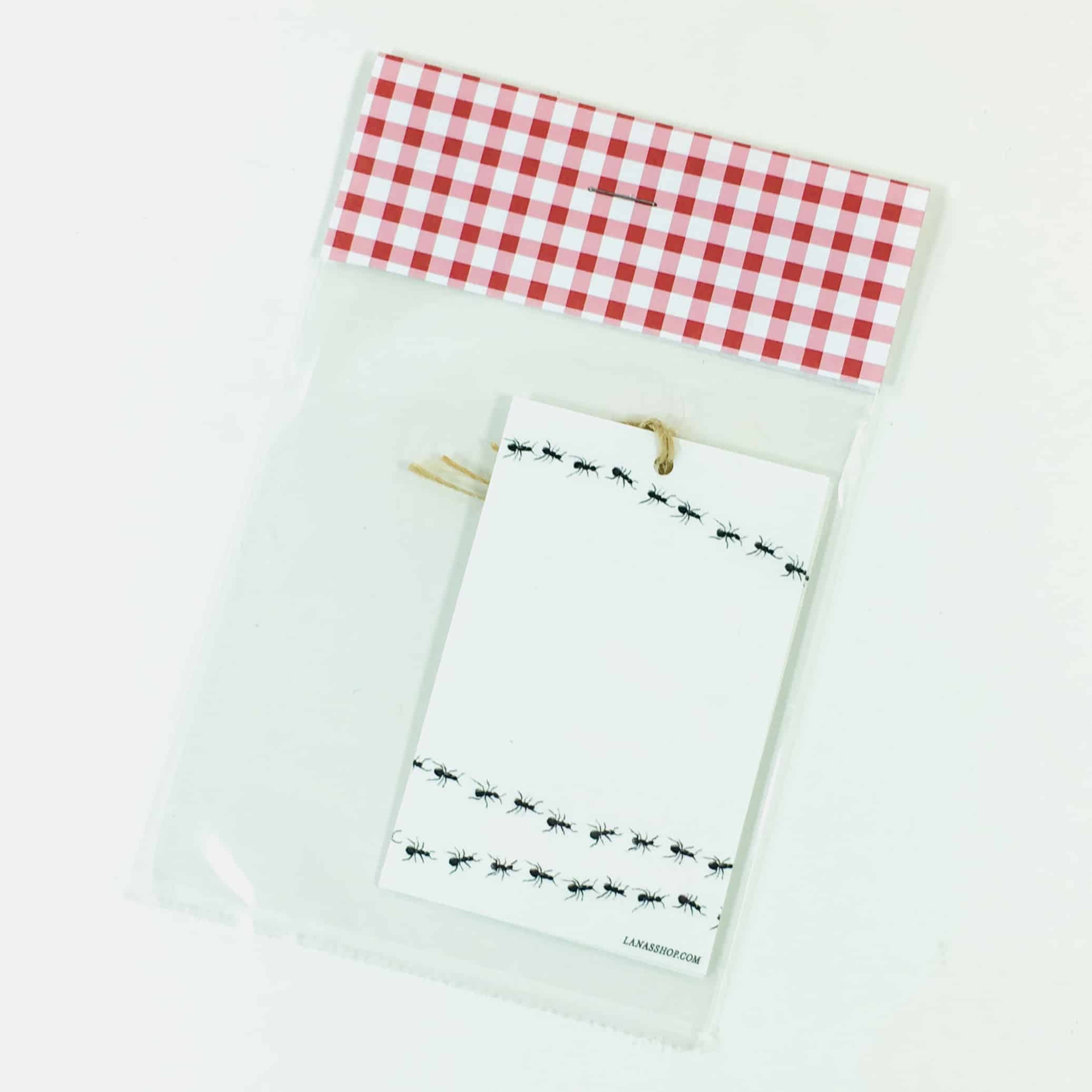 Lana's Shop Ants Picnic Gift Tags ($2) While I don't want to see ants on my picnic blanket, I don't mind seeing them on this little gift tag.
I think they would look cute tied on a hostess gift bag for a luncheon.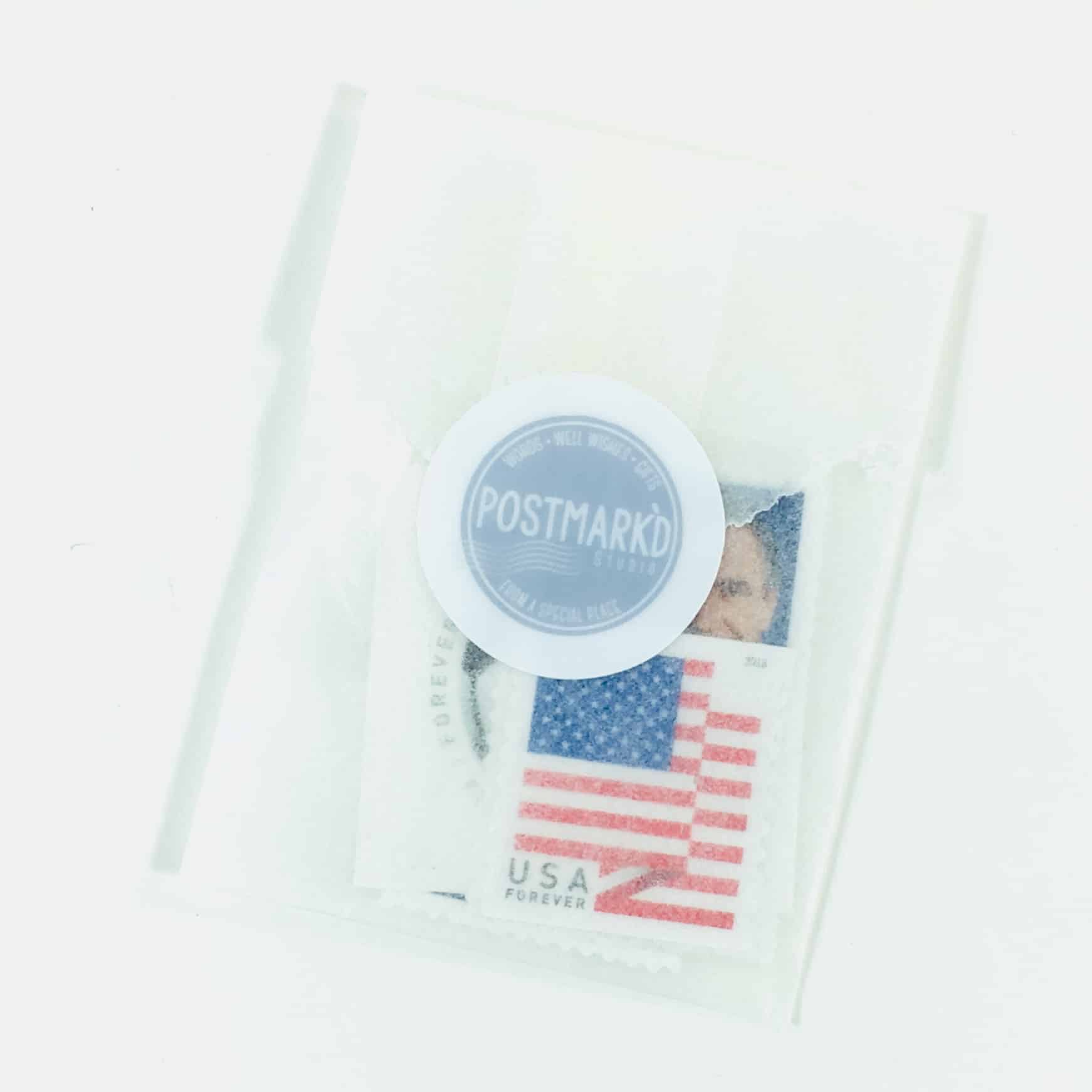 U. S. Mail Stamps ($2) PostBox comes with Forever stamps for the cards so you don't have to hunt around for one if you want to send a quick note.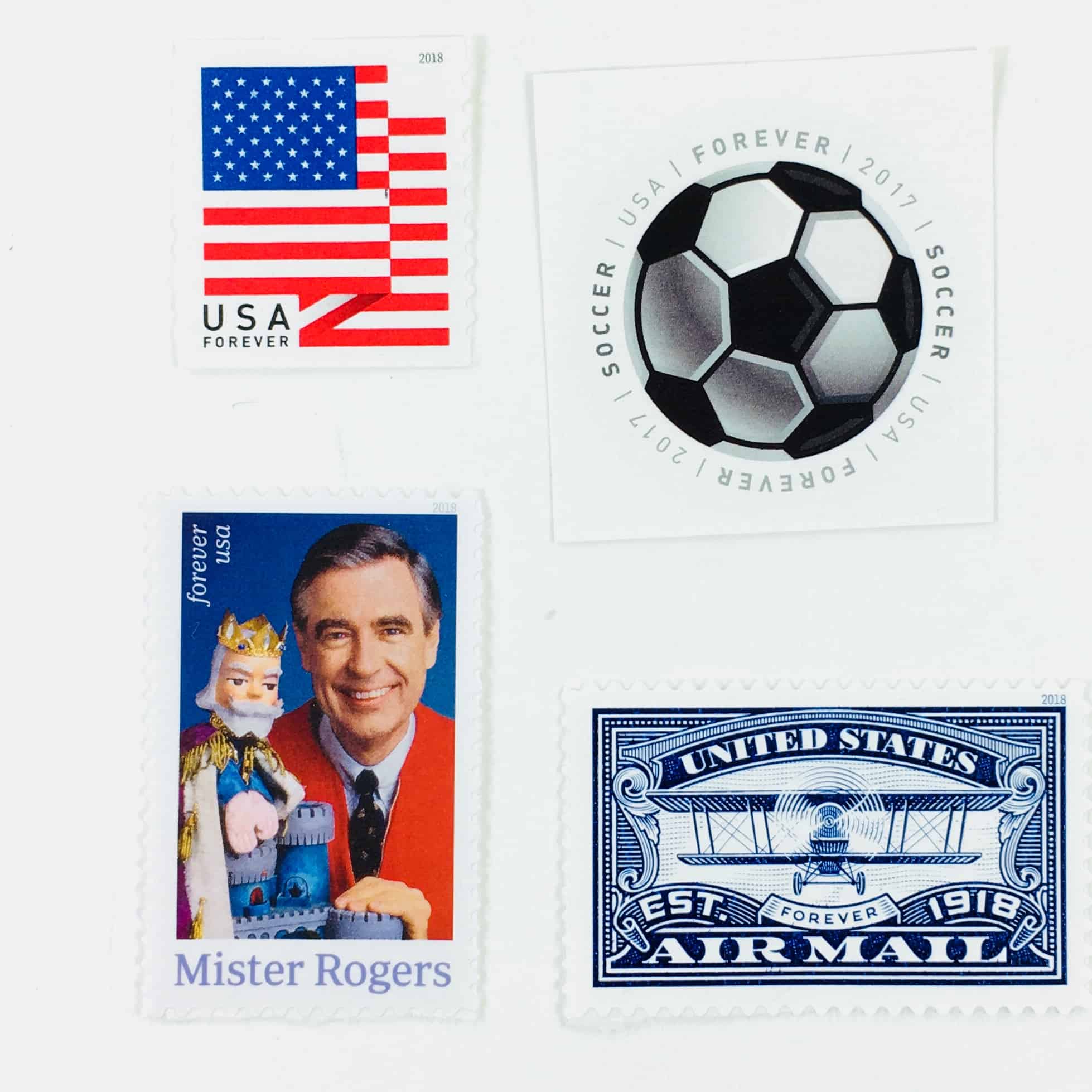 The stamp with Mister Rogers made me smile, I used to watch his show when I was little. I also got a kick out of seeing the stamp with a soccer ball, the World Cup is coming this month!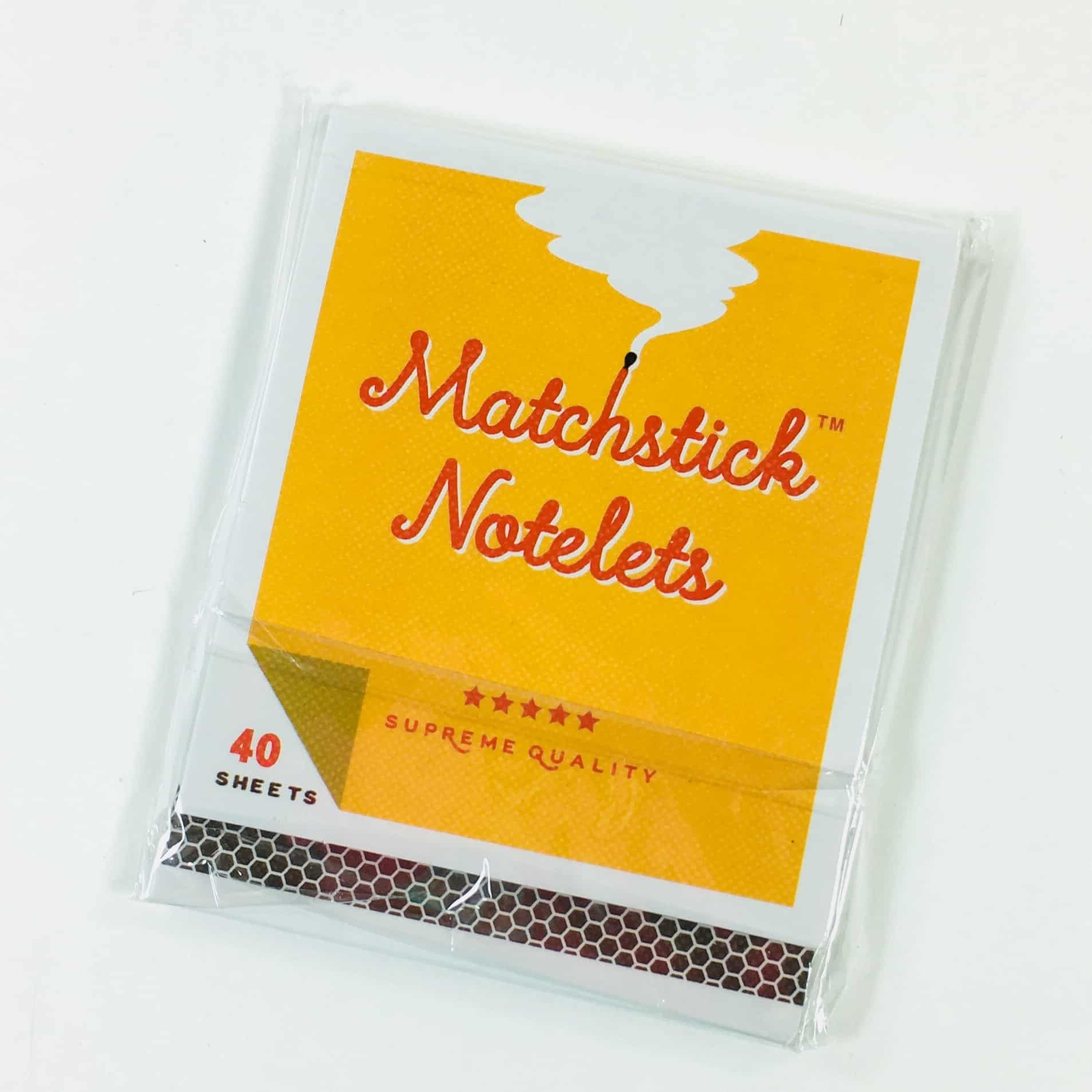 Matchsticks Notelets (£2.95, around $3.96) What a cute idea, sticky notes that are slightly larger than a standard matchbook!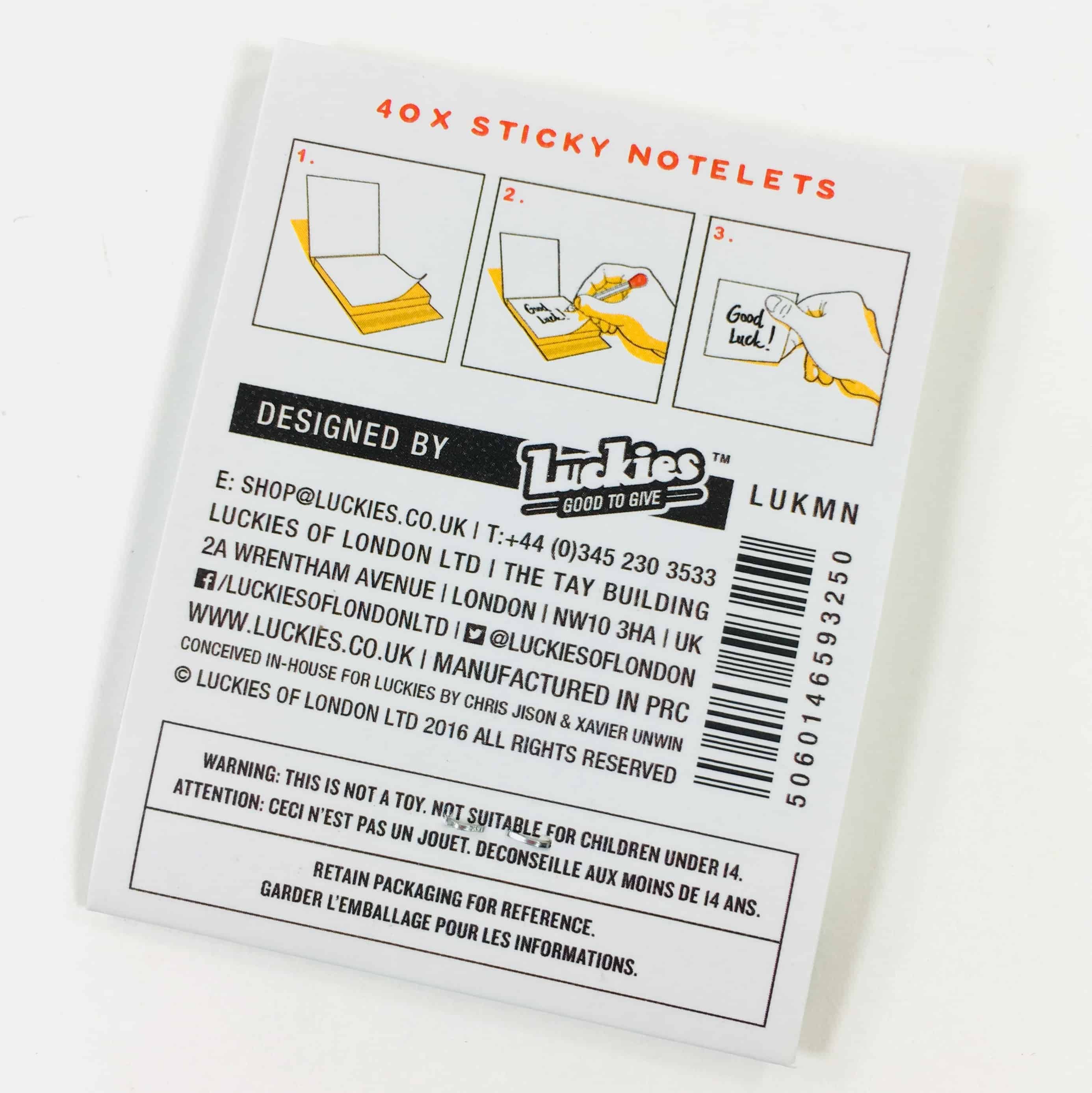 The idea is that this is small enough to fit in a bag so you won't have to jot something down on the back of your hand.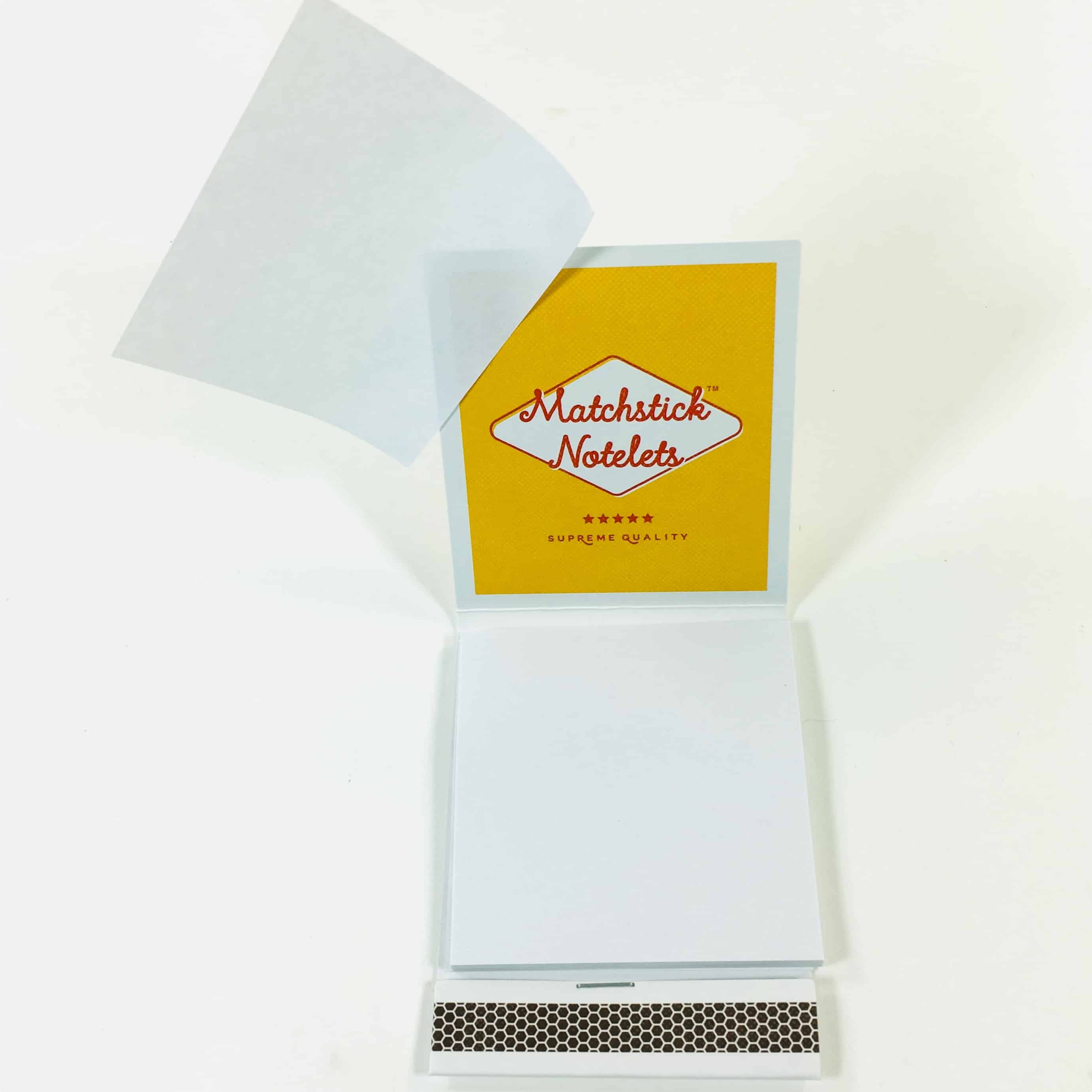 When I went to find this to review it, I couldn't find the actual sticky notes, they weren't very sticky and fell out of the holder. I'm just going to set them on my desk for quick notes.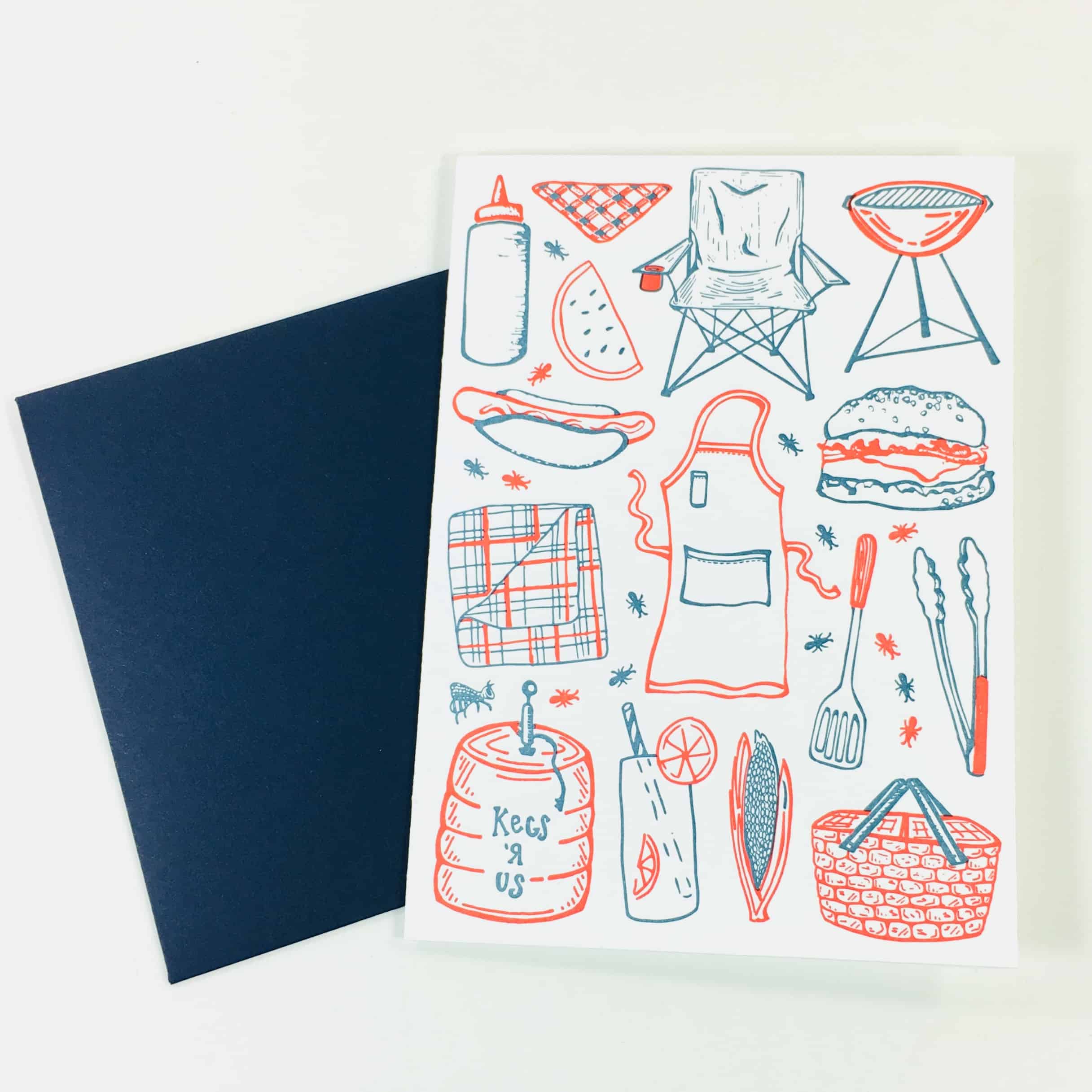 Hartford Press Survival Summer BBQ Card ($5.50) On this card is everything you need to survive a summer grillin' season – tongs, grill, meat, beer. Inside is blank and comes with a navy blue envelope. You would need a really light-colored pen to address this envelope for mailing since it's so dark, or just hand it directly to your recipient.
HAZELMADE Summer Grillin' Card ($2) is made of thick cardstock and comes with a kraft paper envelope. Blank on the inside. It also came with a gold sticker for the outside of the envelope. Perfect for dads or anyone who likes to get their grill on.
Rare Friendship Greeting Card ($5) I am a fan of puns and think this would be perfect to send to someone you hope to meat again. Oops, was that a mis-steak? Please don't write to tell me you have a beef with me. Ok, I'm done. The card comes with a kraft paper envelope and is blank inside. I've rarely seen one of this quality. (Sorry.)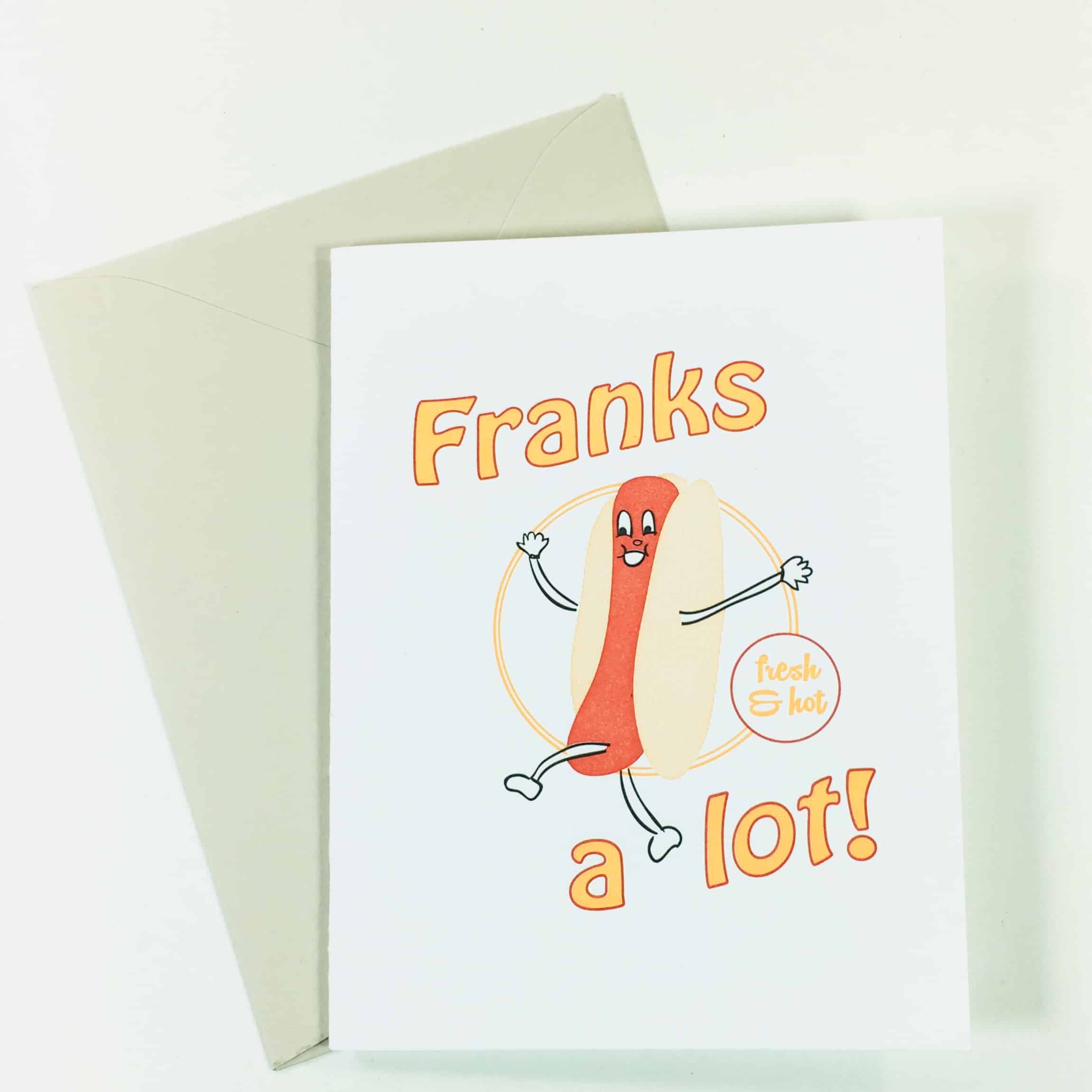 Violet Press Franks a Lot Greeting Card ($5.50) The first thing I saw when I went to this website was a bunch of pencils with sayings from the 1960's, 70's, and 80's and I need them in my life. Anyways, this guy has a retro look about him and even the printing press is from 1947. Blank inside with khaki-colored envelope.
T.O.Y. Soap Artisan Bar Soap Gift Set ($13) On the front of this gift set is a postcard that is blank on the back so you can address it and send,.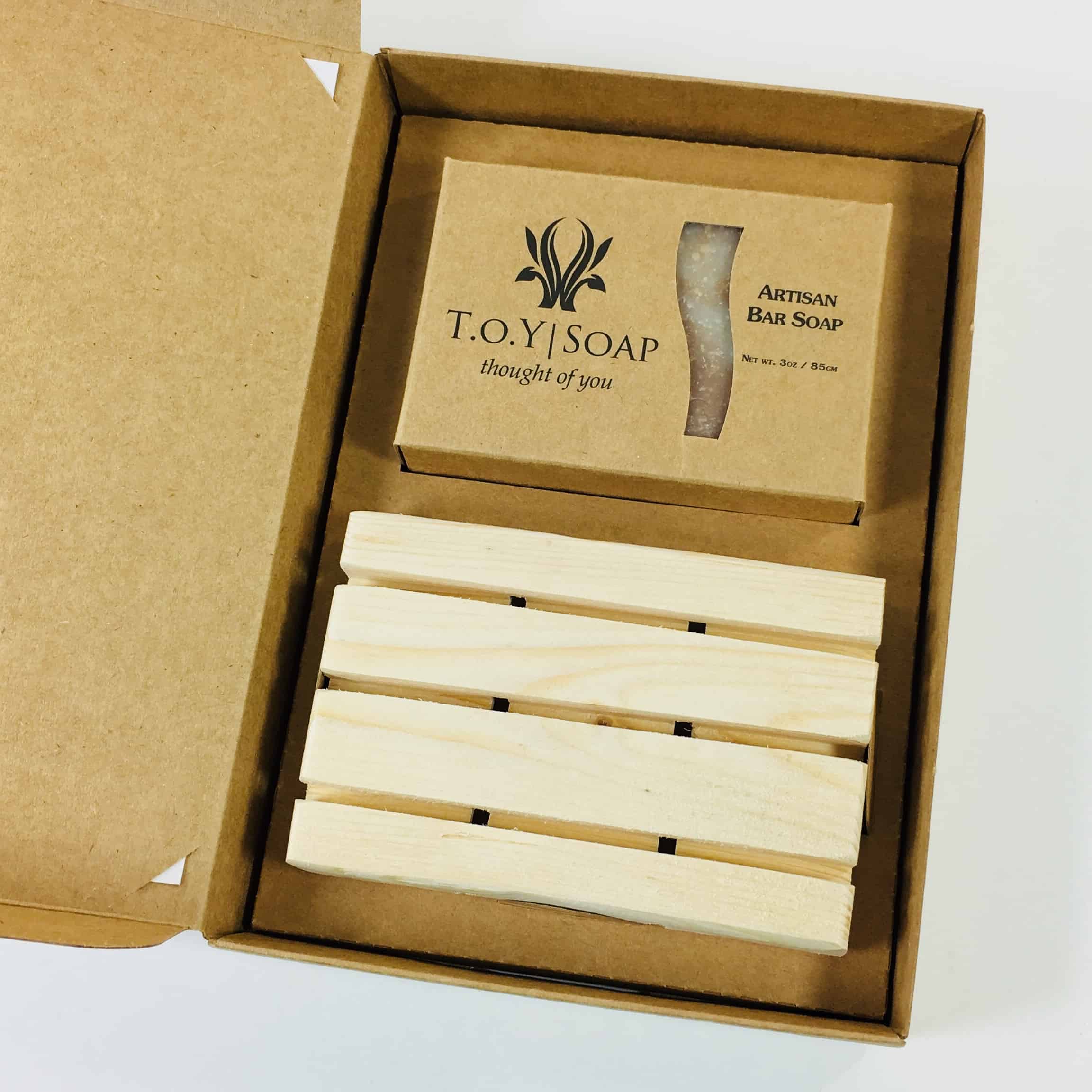 Inside the box is a bar of soap and a wooden soap dish!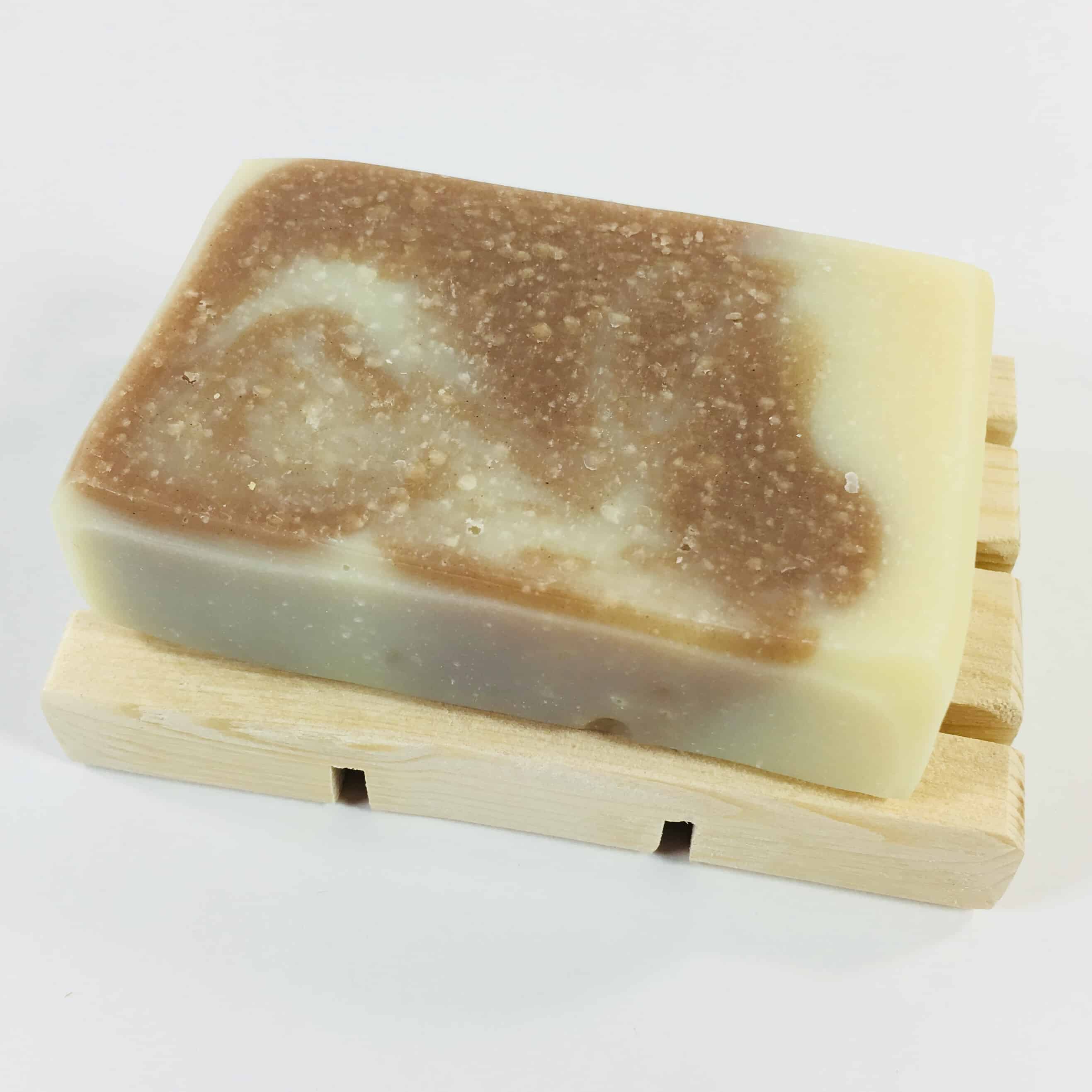 The soap is made with olive, coconut, palm, and castor oils; cocoa butter, beeswax, goats milk, essential oils, and herbs. I'm not sure what the exact scent is but it smells herby and fresh.
I am ready for summer with my PostBox! I think this is a great theme for summer and I received my box well before Father's Day and I think any dad would be glad to receive a cute manly card for his special day. These cards would also make nice thank you cards for hosts/hostesses and the soap and postcard set would make a lovely gift. I am also very pleased with my new pen!
Heads-up: the July PostBox theme is going to be sweet – I scream, you scream, we all scream for ice cream!
What did you think of June's PostBox? Which card was your favorite?