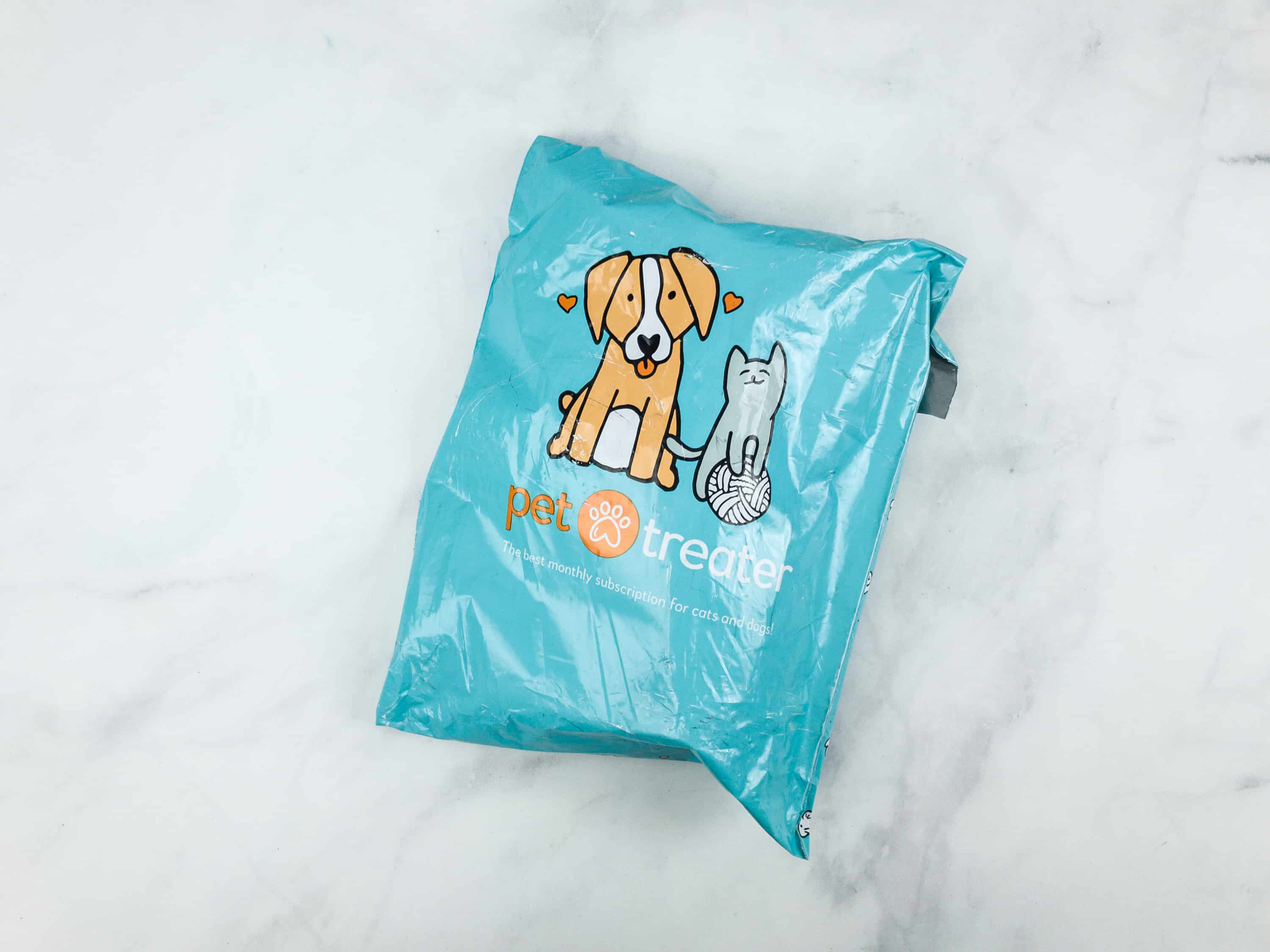 Pet Treater Dog Box Mini is a monthly smaller version of Pet Treater Box. You'll receive at least one bag of treats made in the USA or Canada along with one toy each month for $12.99 and free shipping. Small, medium, and large dog options are available. Subscribers have access to secret deals and add-ons. It's formerly known as Mini Monthly Mystery Box for Dogs.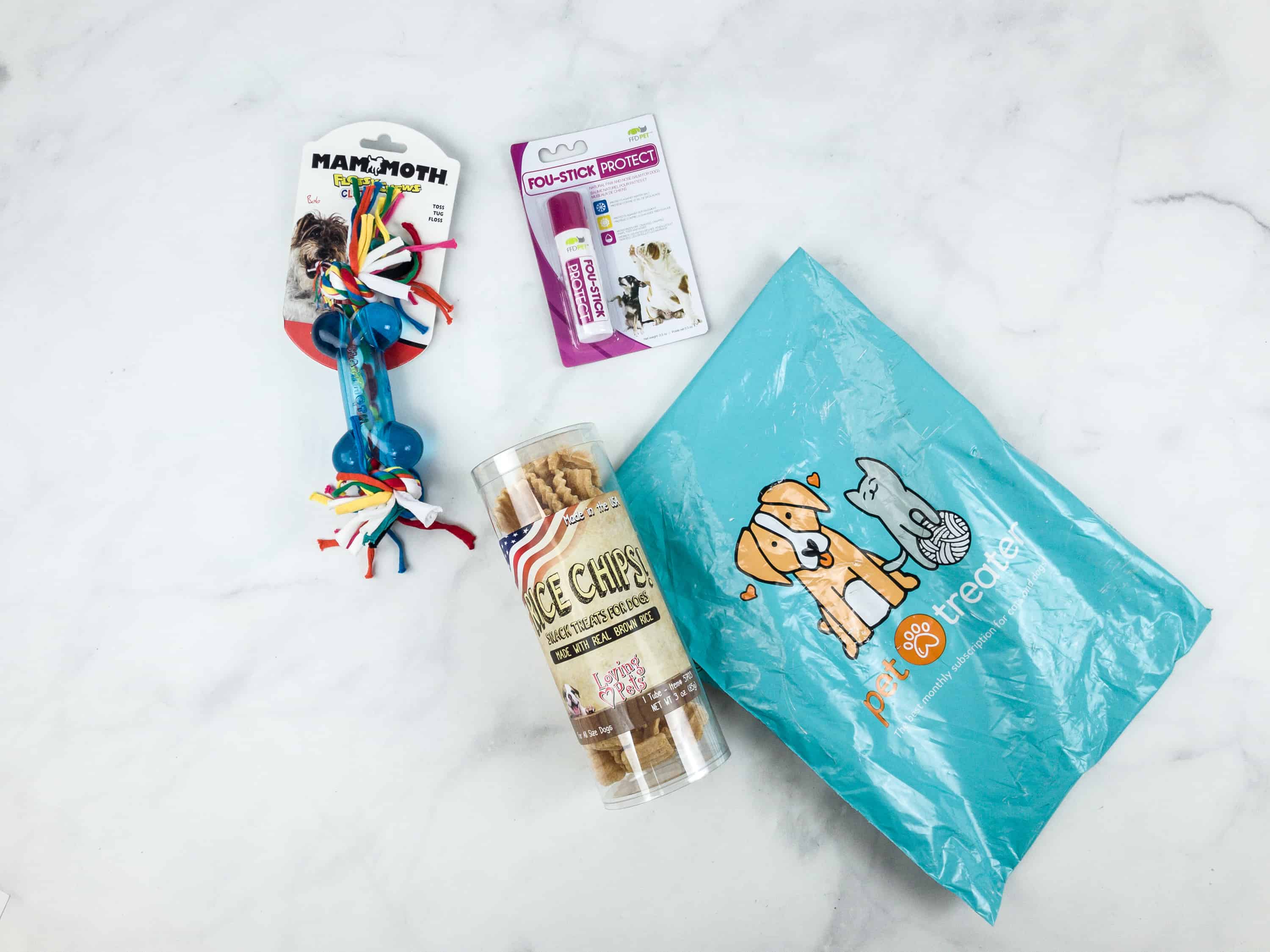 Everything in my Pet Treater Dog Box Mini June 2018! This is the box for Small Dogs.
DEAL: Get your first box for $6.49 Use coupon code DOGMINI50.
If you want to get your pup be the next Pick of the Litter, you can submit a photo and follow instructions indicated at the back of this card.
To be the Pick of the Litter, take your pup's pic with the items in the pet treater box and post it on your social media using #pettreater. You can also email them and make sure to include your pet's name to get a free item on your next box.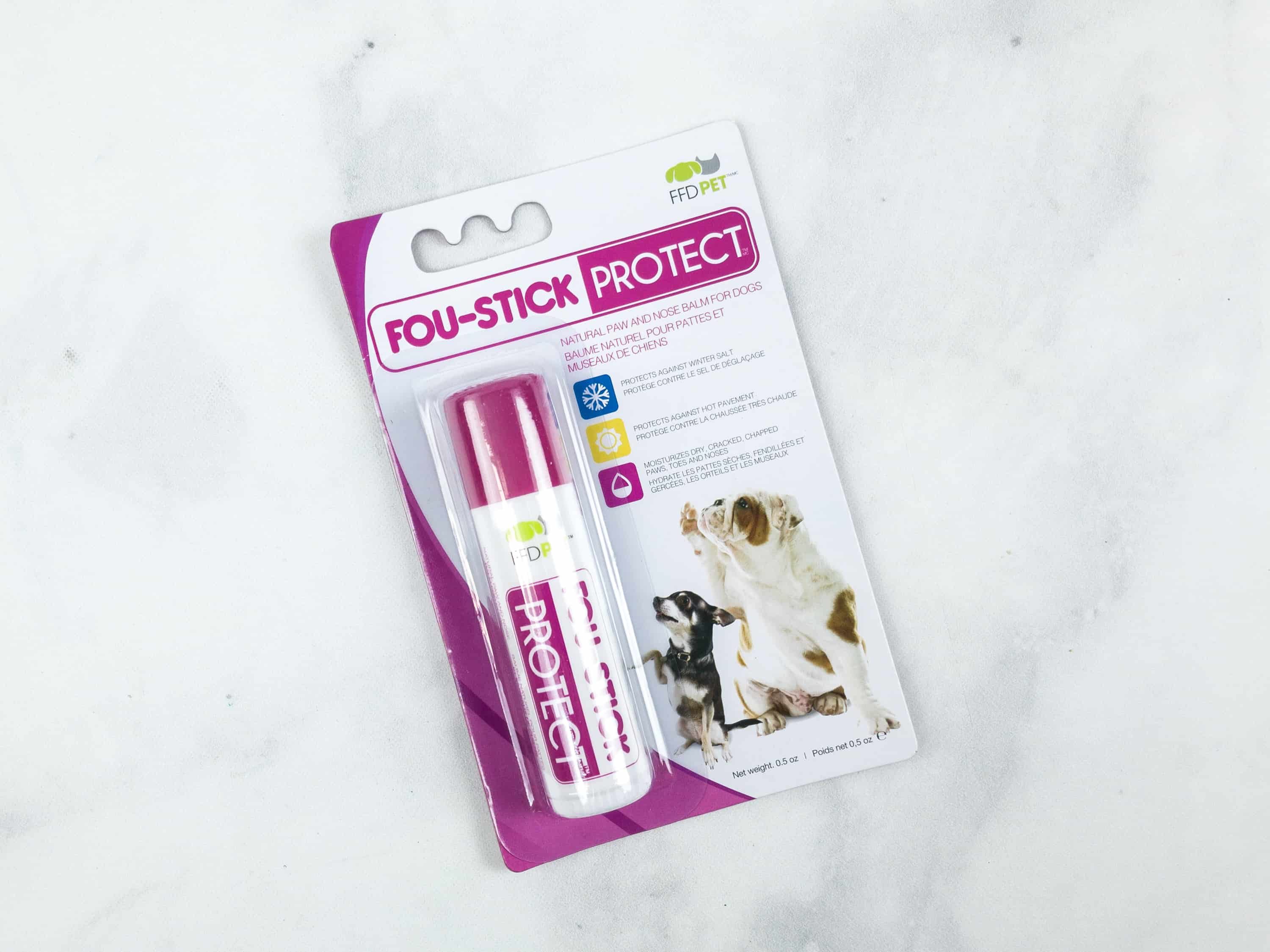 FFD PET Fou-Stick Protect ($4.99) Dog paws are delicate and sensitive. They can become chapped in cold dry weather or burnt on the hot ground. This balm will keep our dogs' paws moisturized and healthy all the time.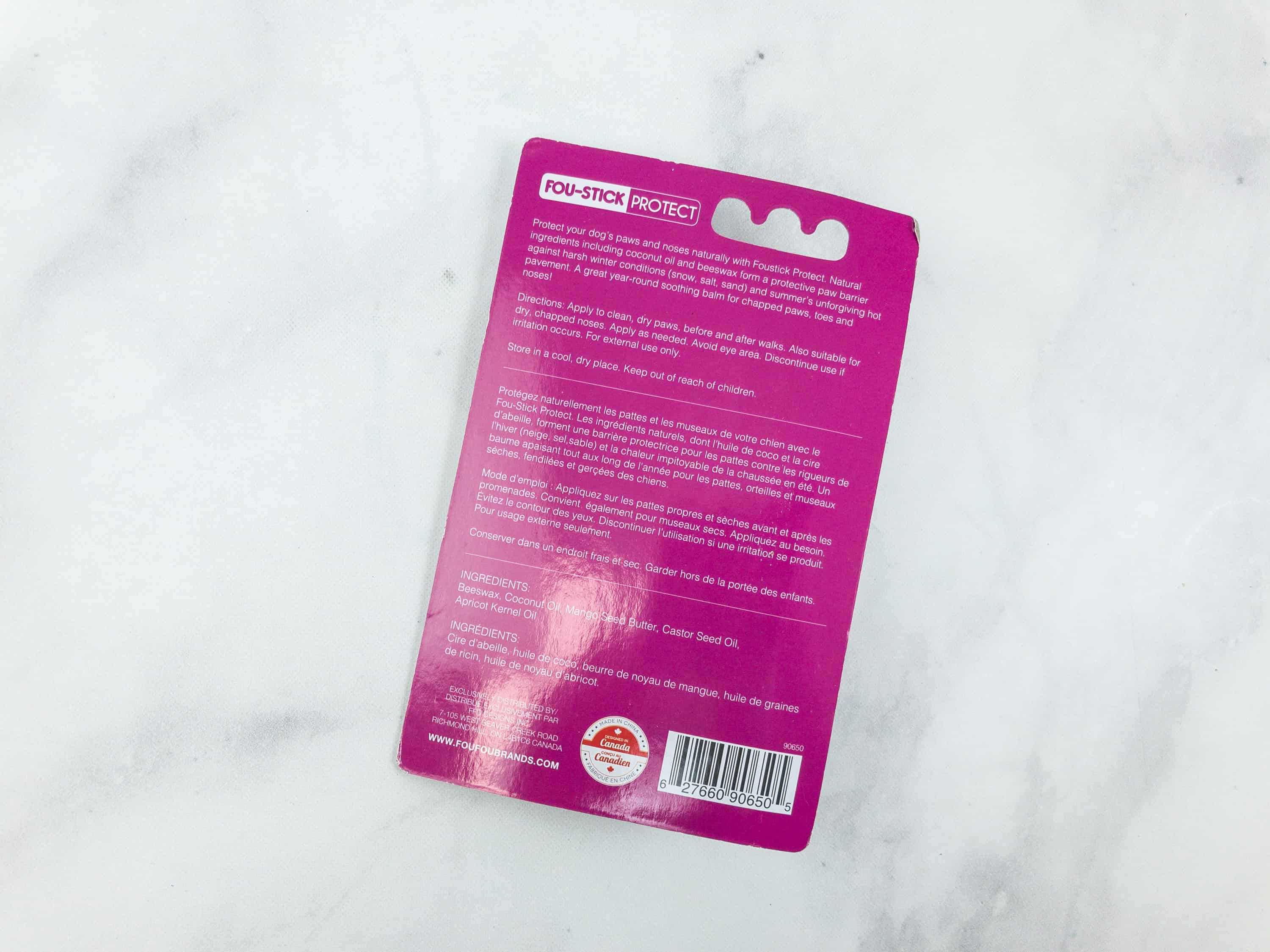 It's made from beeswax, coconut oil, mango seed butter, castor seed oil, apricot kernel oil, and other natural ingredients.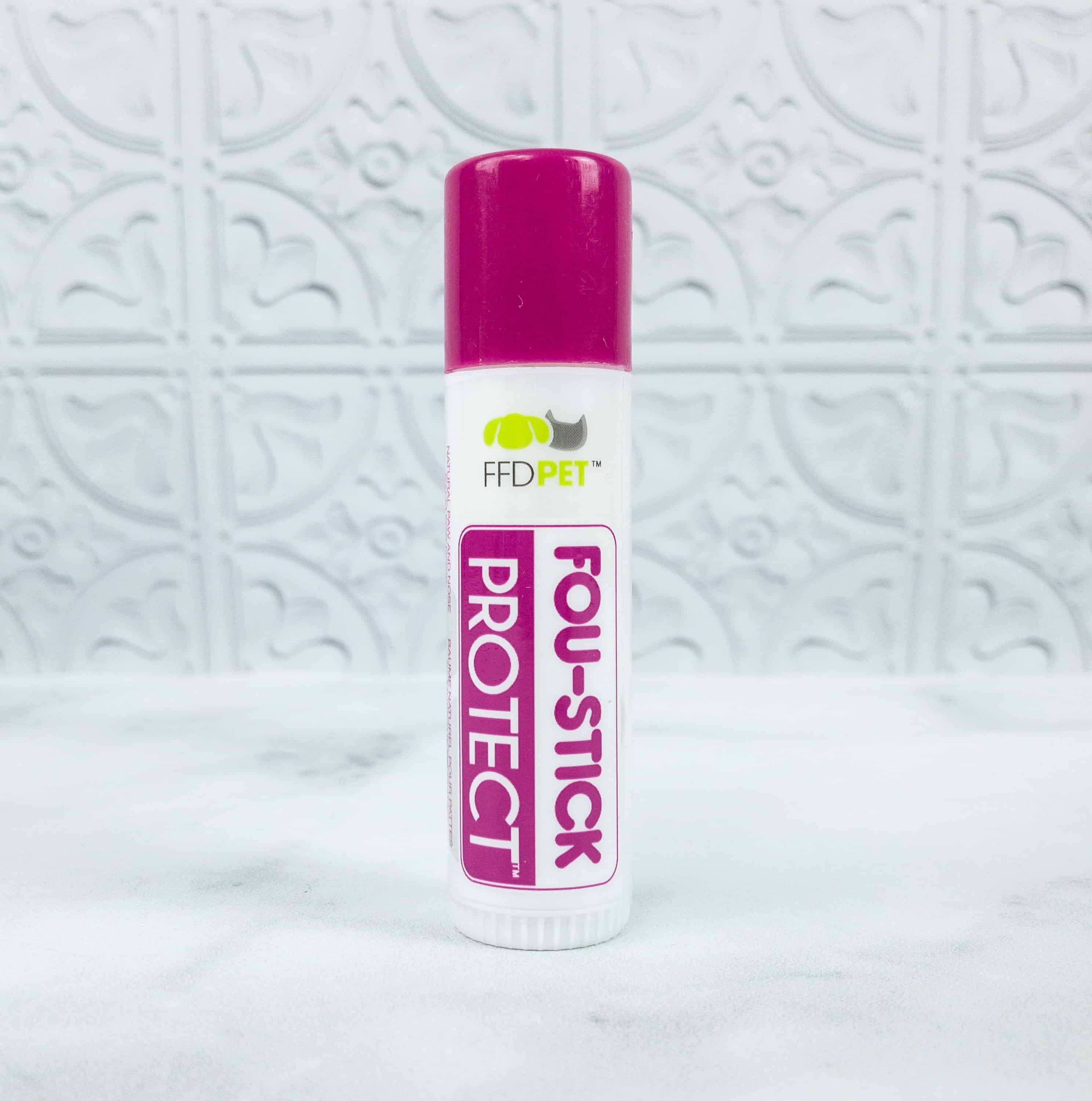 It is scented with natural peppermint and tea tree oil.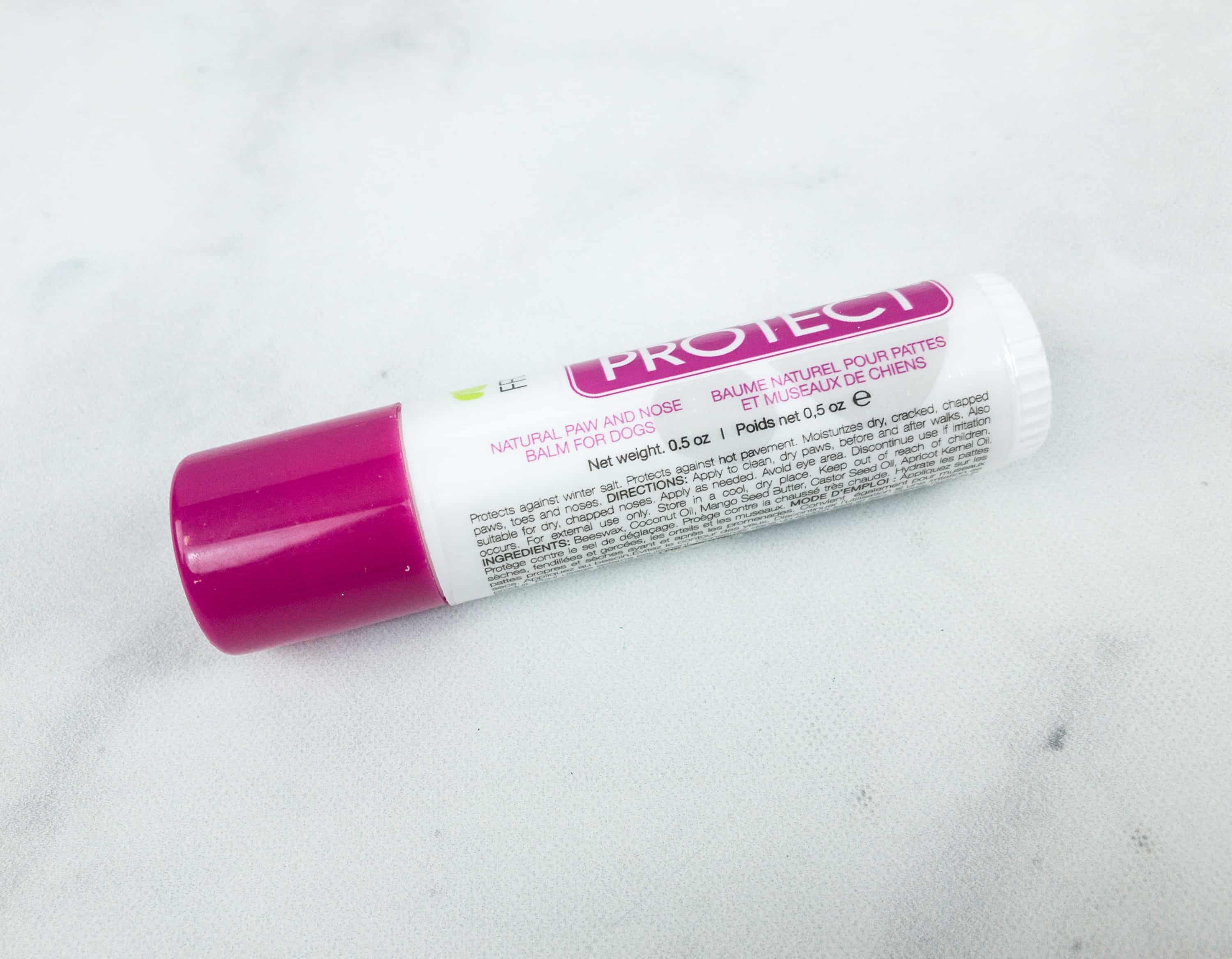 The stick is so light and very handy. In case you're traveling with pets, you can easily bring along the balm too.
The stick's twist-tube design makes it easier to apply to your pet's paws.
Mammoth Flossy Chews Cloth ($12.96) This toy features a bone-shaped chewy with colorful cloth ropes.
Playing using this toy helps your dog maintain its dental hygiene and strengthen its chewing capability.
This toy is great for tossing, chewing, and interactive playing.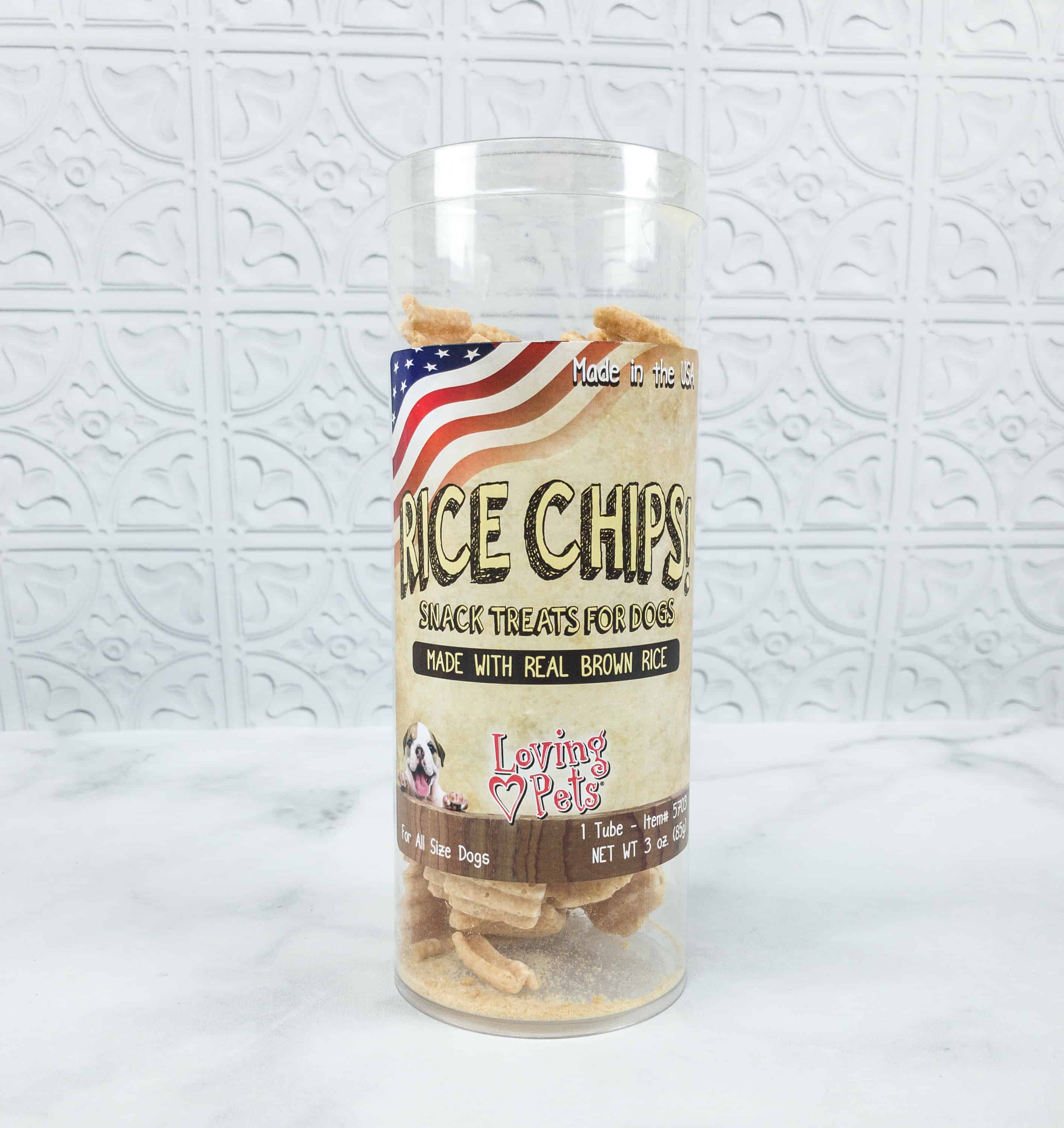 Loving Pets Rice Chips ($5 ?) These chips are made with rice flour and brown rice with no artificial additives.
It's made in the USA!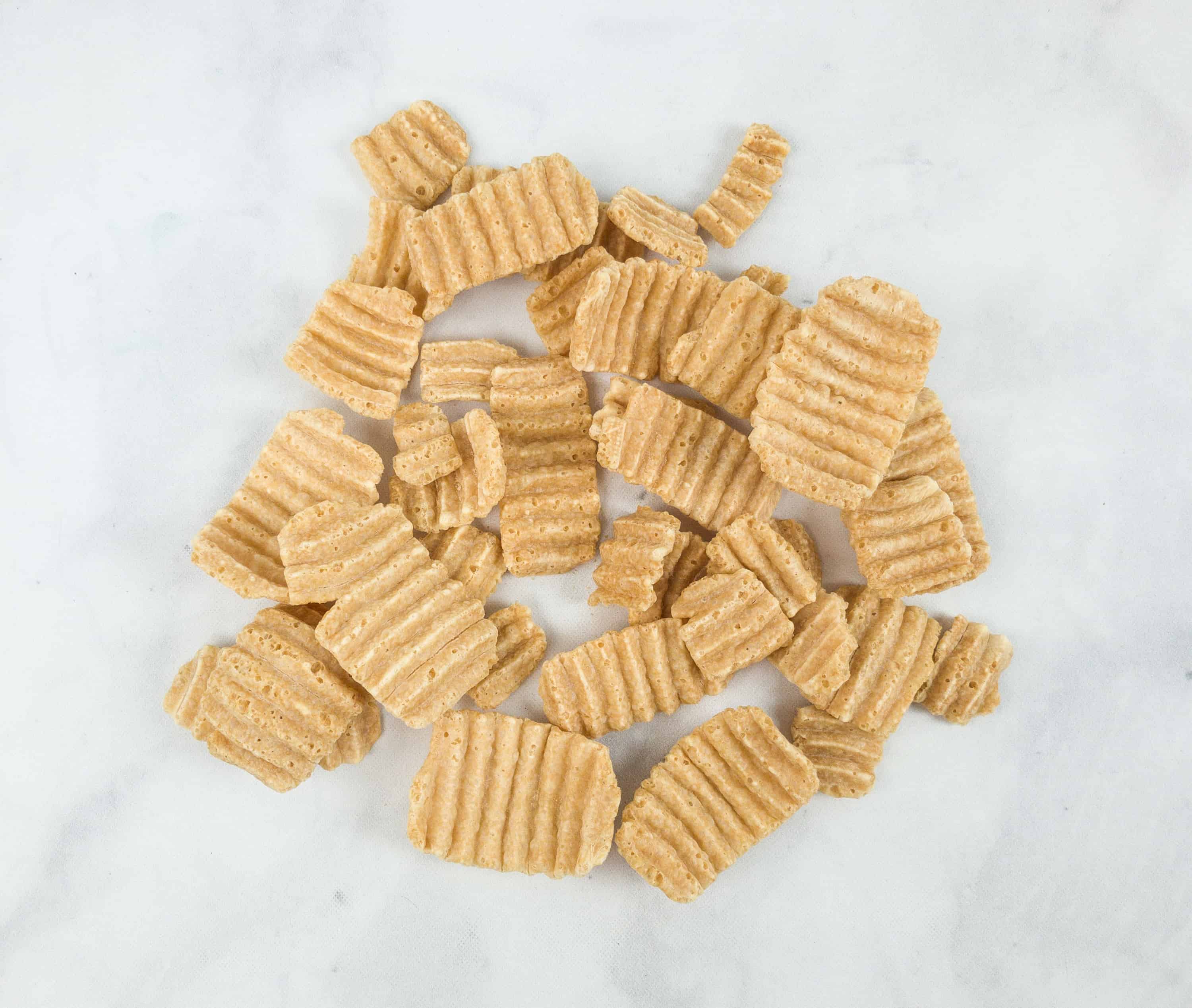 These chips are crunchy. They come in different sizes, some are big and some are small but all are delicious. Dean loved them!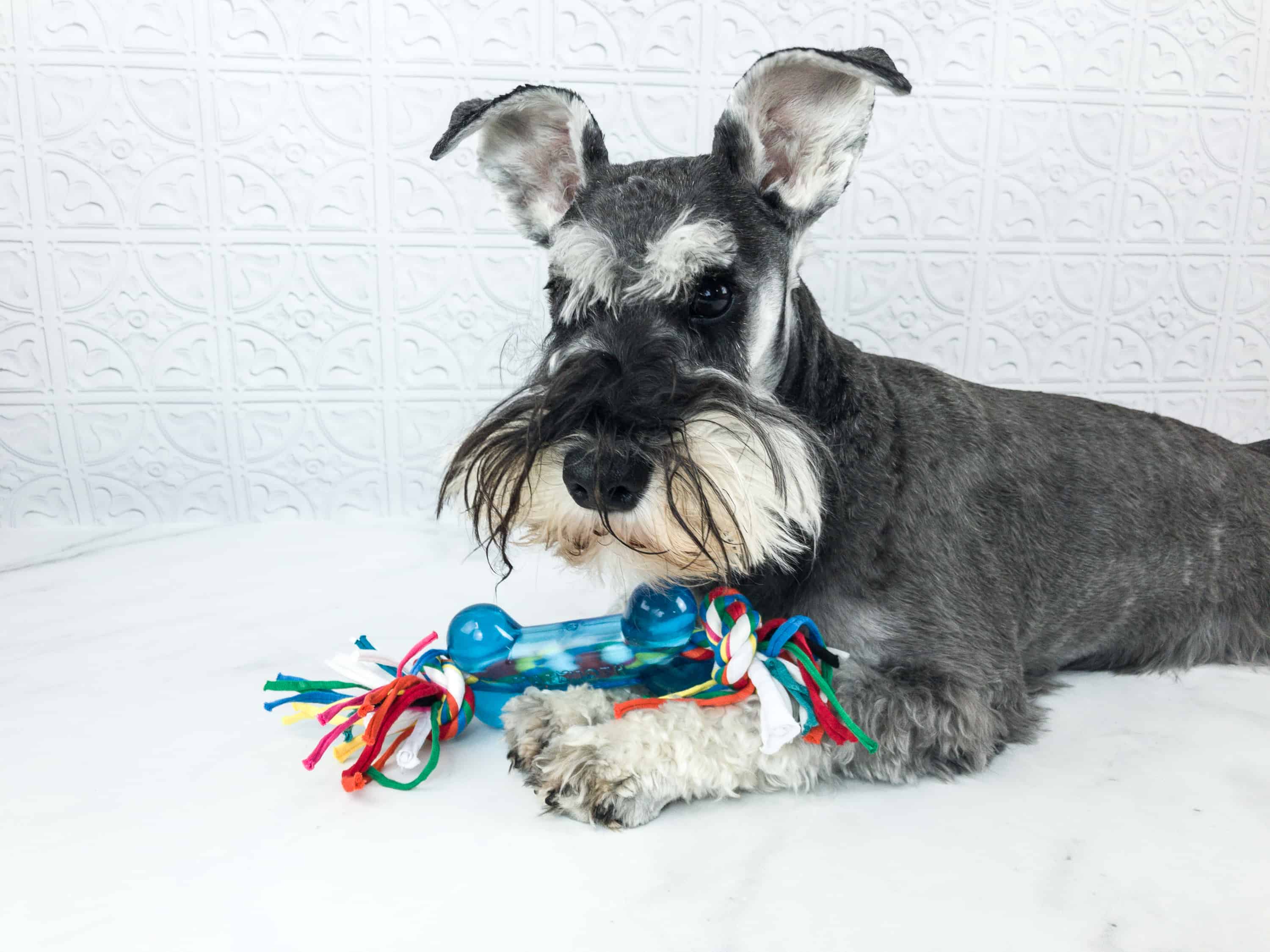 Dean's favorite item from the box is definitely the toy!
He was so curious about it!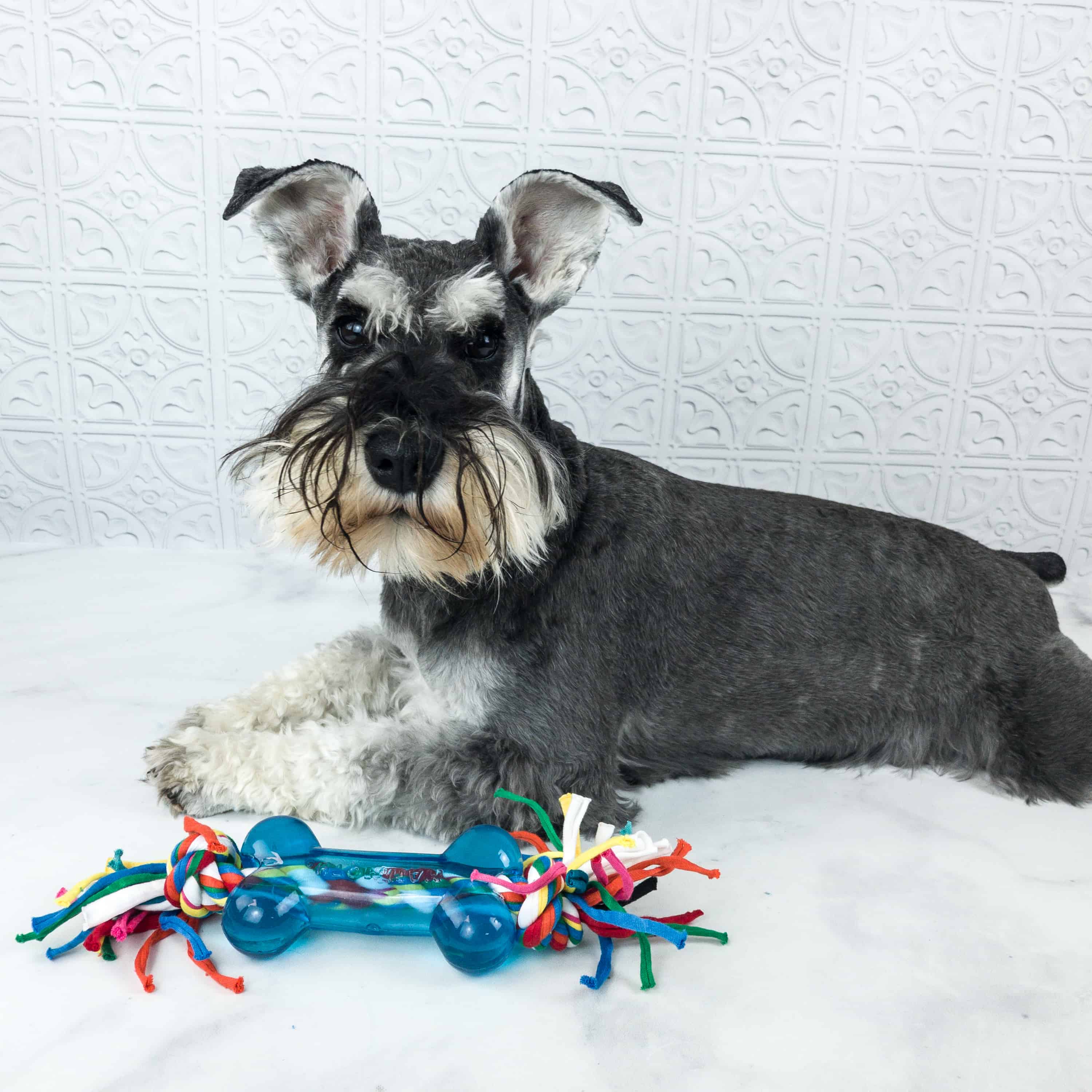 C'mon, Dean! Let's play tug of war!
Pet Treater Dog Box Mini is pretty awesome. We get one toy and one treat per package, and both are high-quality. This month, we even got a pet grooming paw moisturizer which is going to be useful for our pups especially this summer. All in all, it's a great deal for $12.99 per month!
What do you think of this month's Pet Treater Dog Box Mini?
Visit Pet Treater Dog Box Mini to subscribe or find out more!