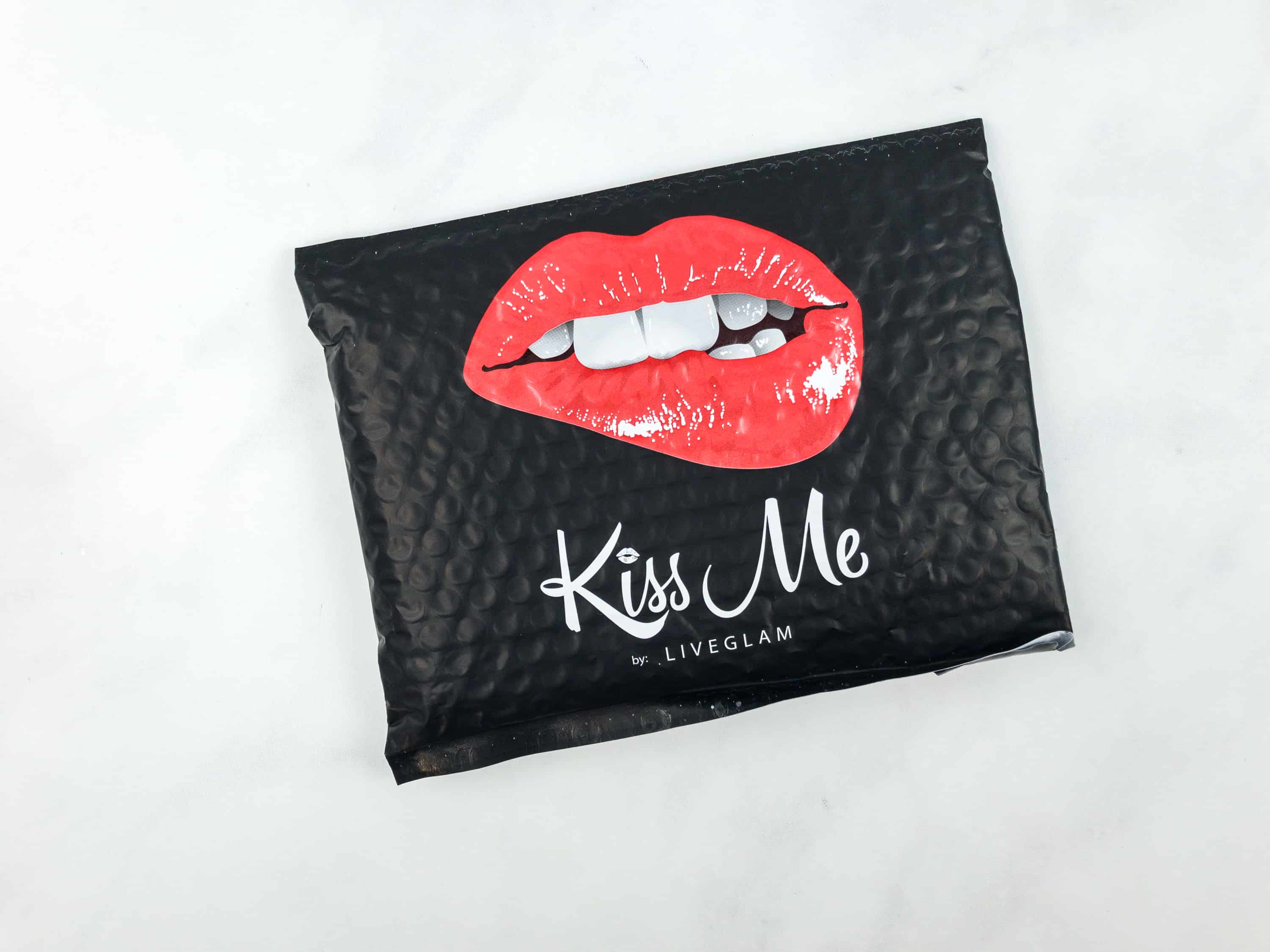 The KissMe Lipstick Club is a monthly liquid lipstick subscription from LiveGlam. Every month for $19.99 you'll receive 3 new exclusive liquid lipsticks – all long-lasting, highly pigmented, and deliciously scented!
LiveGlam also offers the MorpheMe Brush Club + ShadowMe Eye Shadow subscriptions.
Leslie of Les Do Makeup is a subscriber and an avid supporter of KissMe. She used to tell her audiences about how she loved their products. KissMe loved her spunk and personality and it eventually blossomed into friendship and now to a collaboration. We never knew about this collab and it's no longer available – this package just showed up.
DEAL: Get a FREE lippie with any subscription plan during the sign-up process! You'll also save $10 on a 6-month plan or get a free month with an annual subscription! Just use this link to activate the offer!
LiveGlam Lippie Club, KissMe had their first collaboration and they teamed up with influencer Les Do Makeup!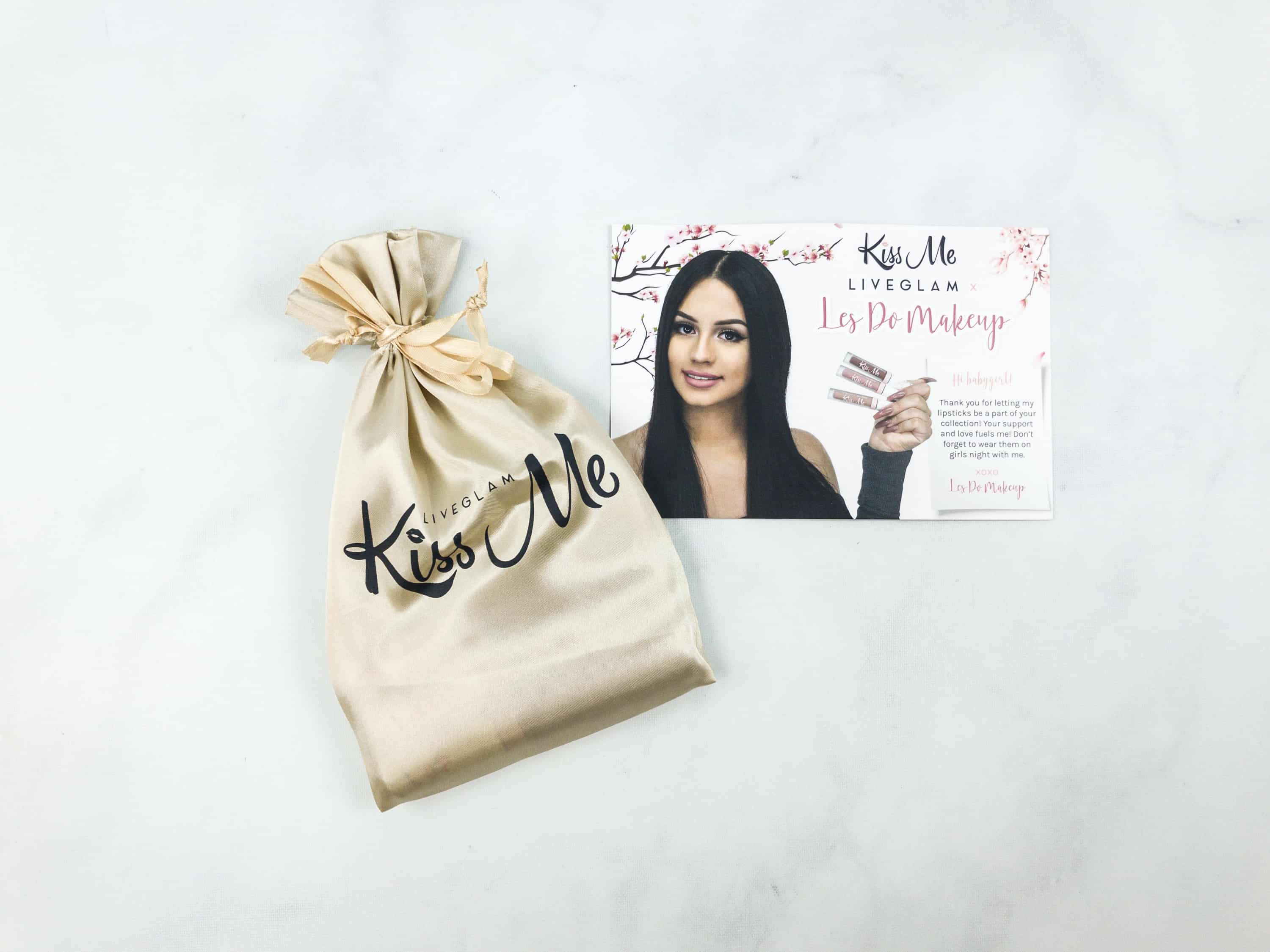 The lipsticks themselves are paraben-free, gluten-free, non-comedogenic, cruelty-free and vegan – all made in the USA.
All the lipsticks in the Les Do Makeup collaboration! They came in tubes with cherry blossomed caps.
The lipstick shades are made and perfected by the influencer, Les Do. They are Tequila, Baby Girl, and Crystal!
Tequilla. The first lippie color is inspired by tequilas: bold and lasts all night! I can totally wear this for night outs but it is too dark for me to use every day.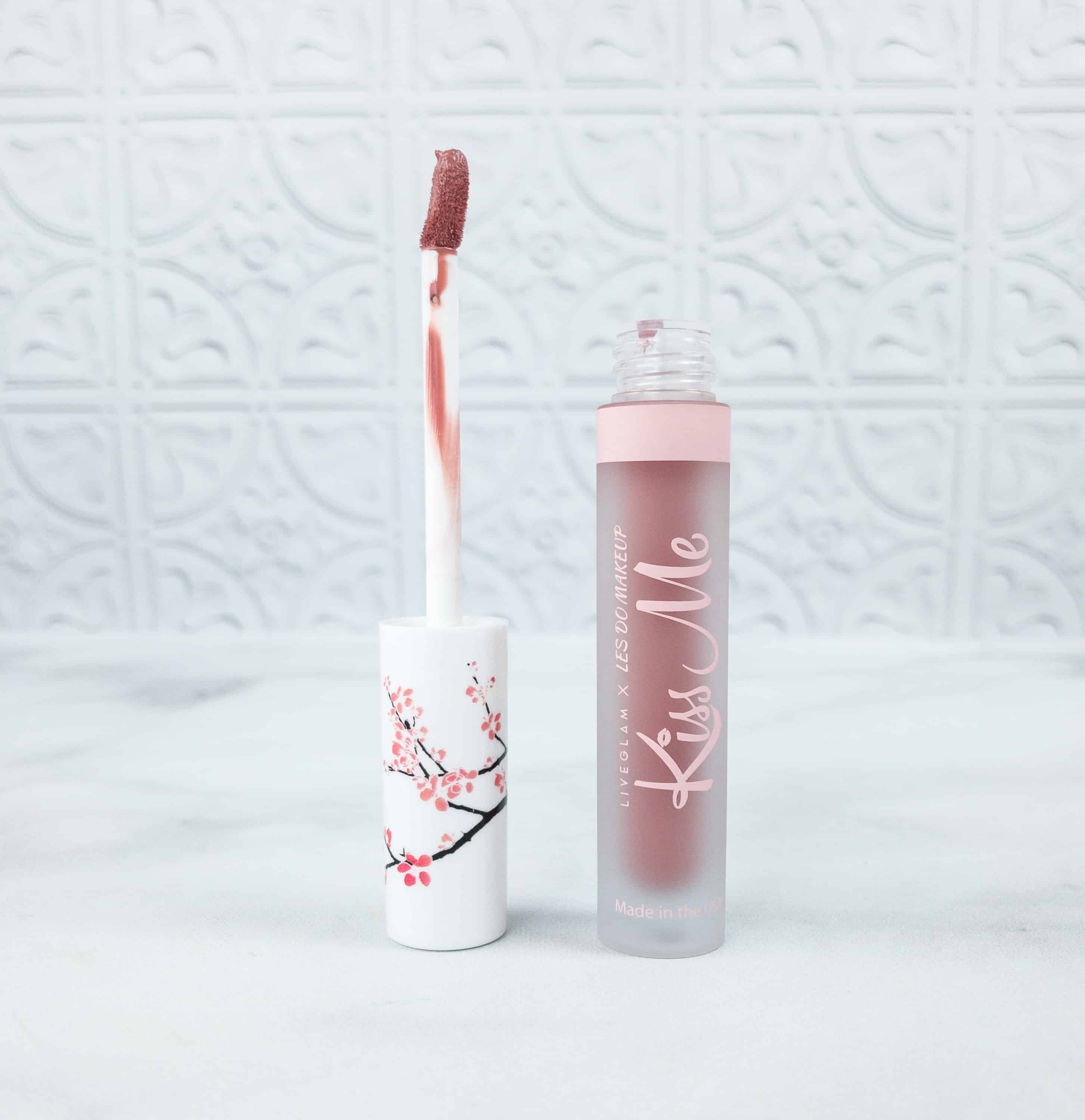 Baby Girl. Oh, I love this shade! It is mauve and very feminine. It can be perfect shade to wear anytime and anywhere. It is indeed long lasting and there's no need for touch-ups.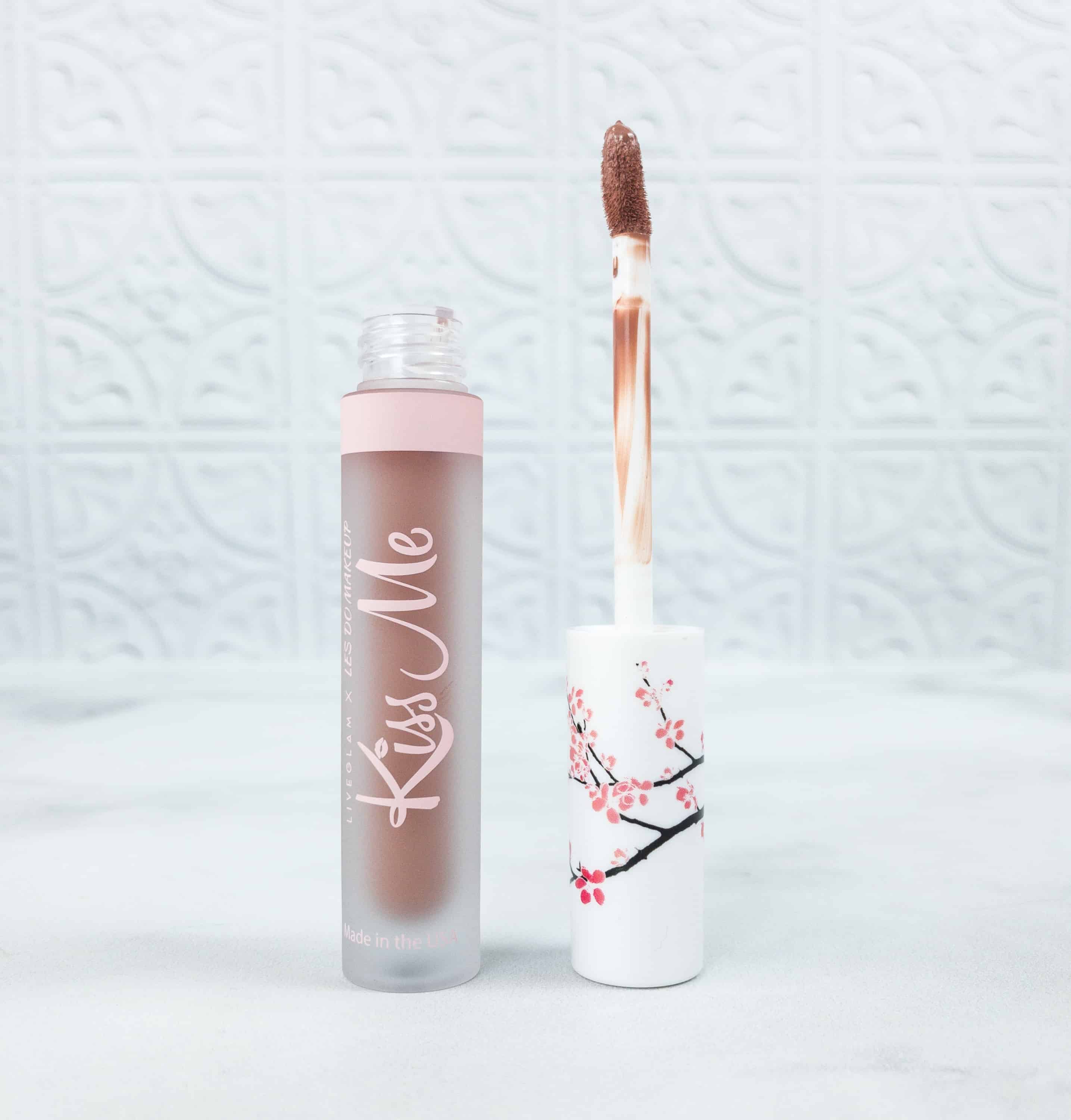 Crystal. This shade can look different for every complexion. This appears slightly darker than I imagined but not as noticeable as the Tequila shade. Same with the other lipsticks' formula in this line, the pigment can fill up the lips instantly and smoothly.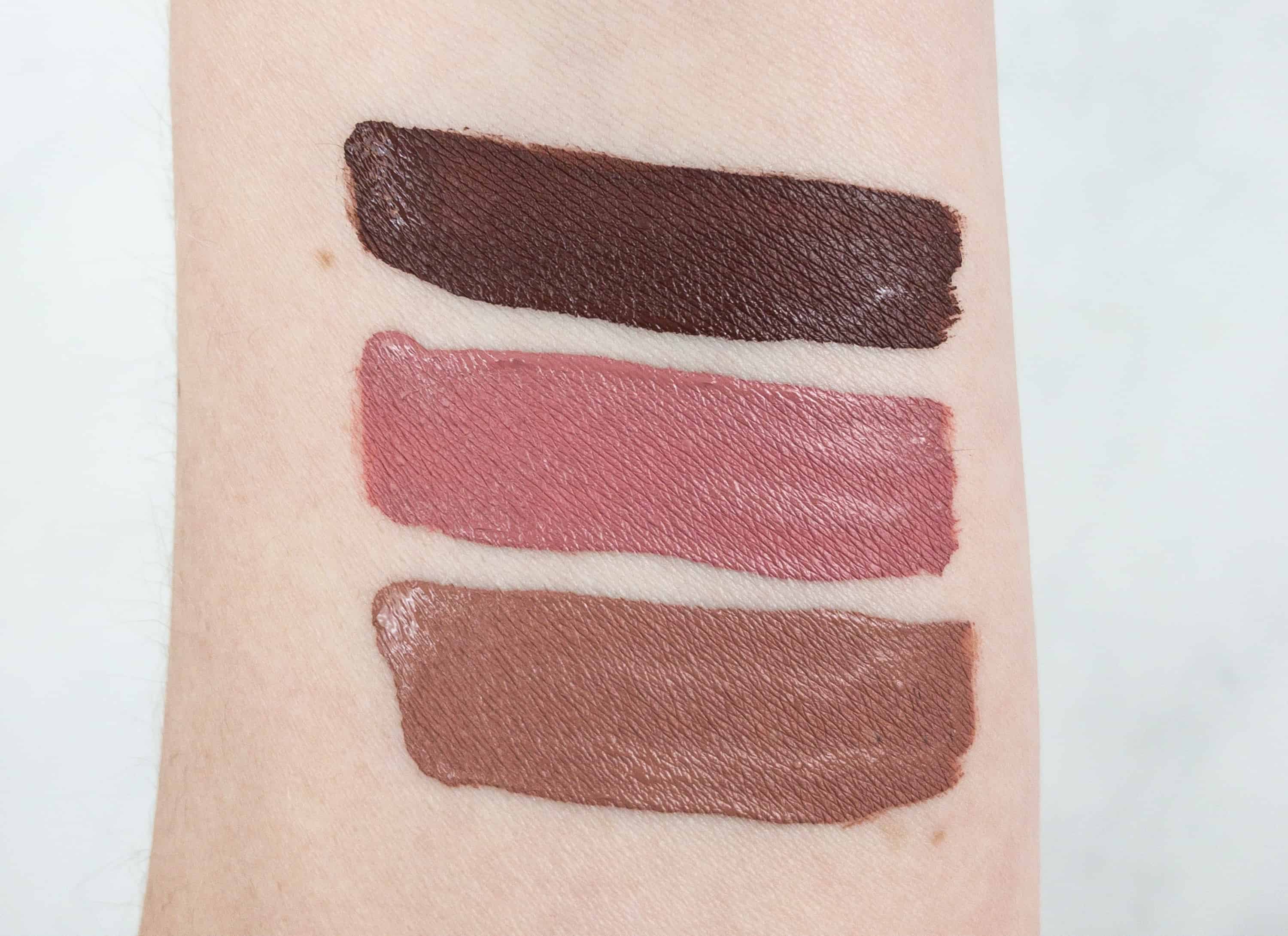 Wow, these are highly-pigmented!
These lippies were perfect for anyone in love with a pinky-nude palette. Though Tequila is too dark for me, it is perfect for night outs and dinner parties. I love the non-patchy formula and how it just glides on the lips. My favorite out of the three is the Baby Girl shade because it scan be a go-to shade for everyday wear. I also loved how Crystal is supposed to be nude and subtle but I'm surprised that it's slightly darker but helps to brighten up my face effortlessly!
Any thoughts on this collaboration?