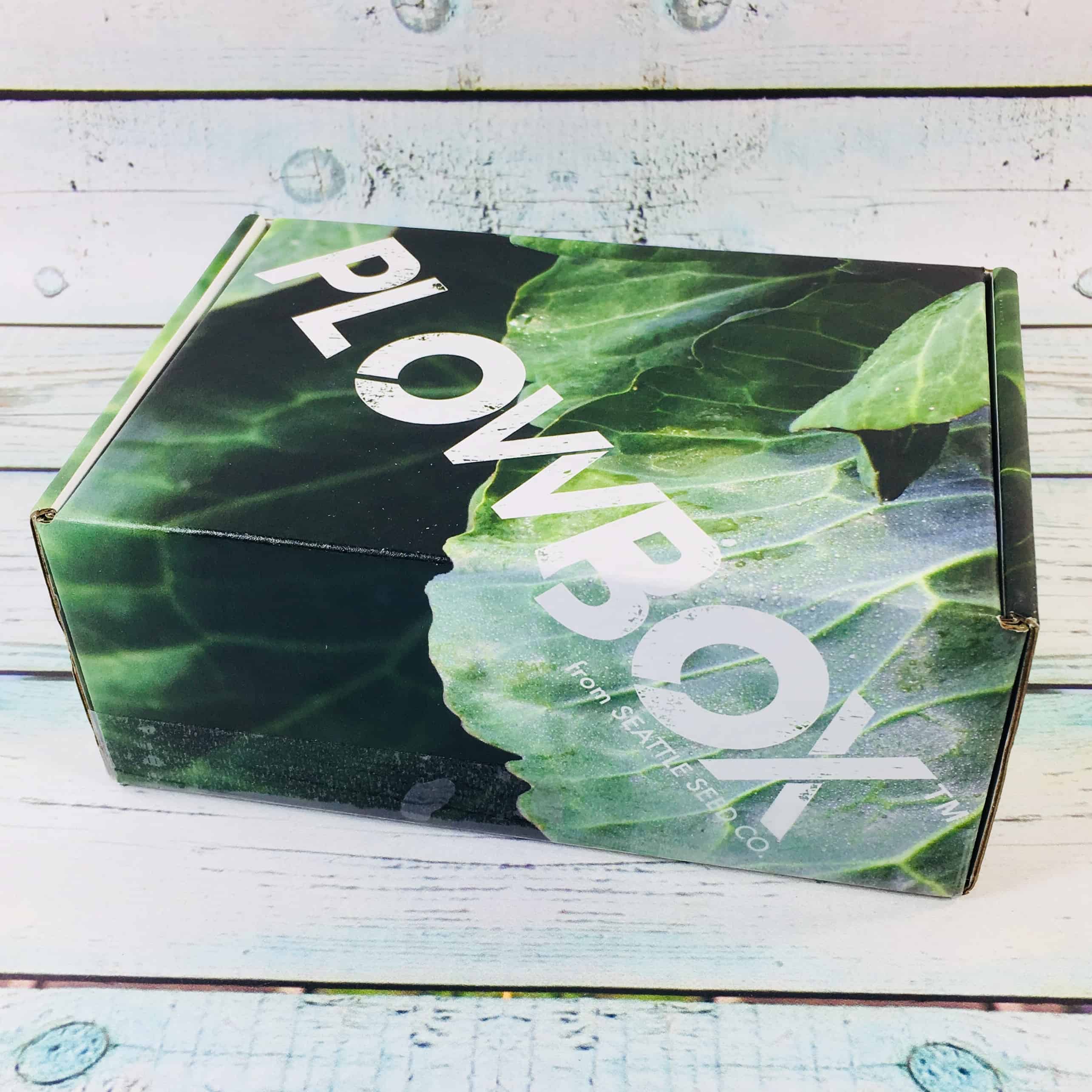 PlowBox is a quarterly gardening subscription box from Seattle Seed Co.! Every season you'll receive organic, seasonally & regionally appropriate seeds; a fun gift and extras; and expert planting advice! The PlowBox quarterly subscription is $45 per season.
Each Plowbox contains 5-10 packs of certified organic, non-gmo seeds, appropriate for that season and your climate. In addition, each box contains planting instructions, tips and a relevant recipe to help you get started with confidence. Finally, every box contains gifts from our selection of unique, useful products and partner brands. PlowBox is an investment into a healthy lifestyle, and it also makes an excellent gift for the gardener in your life.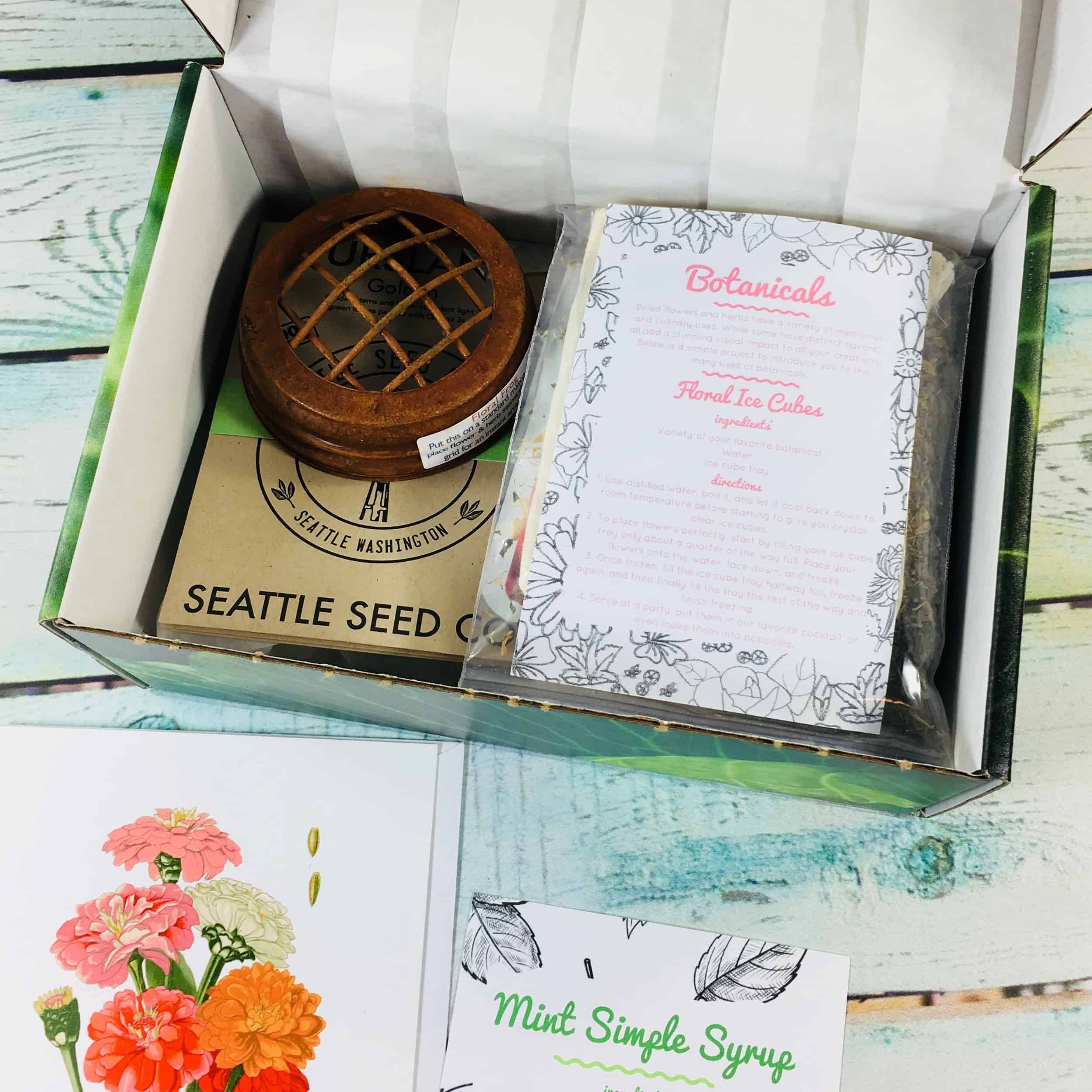 My items were wrapped with tissue paper and I must say, the presentation is always simple and neat.
DEAL: Save 20% on your first box! Use coupon code TRYPLOWBOX.
Everything in the box!
I found a folded brochure that contained a lot of information.
PlowBox sends only organic, non-GMO seeds. No Frankenfood here! I live in the middle of Texas so I received the box for "Hot" climates but there are around 5 different climates to choose from based on where you live.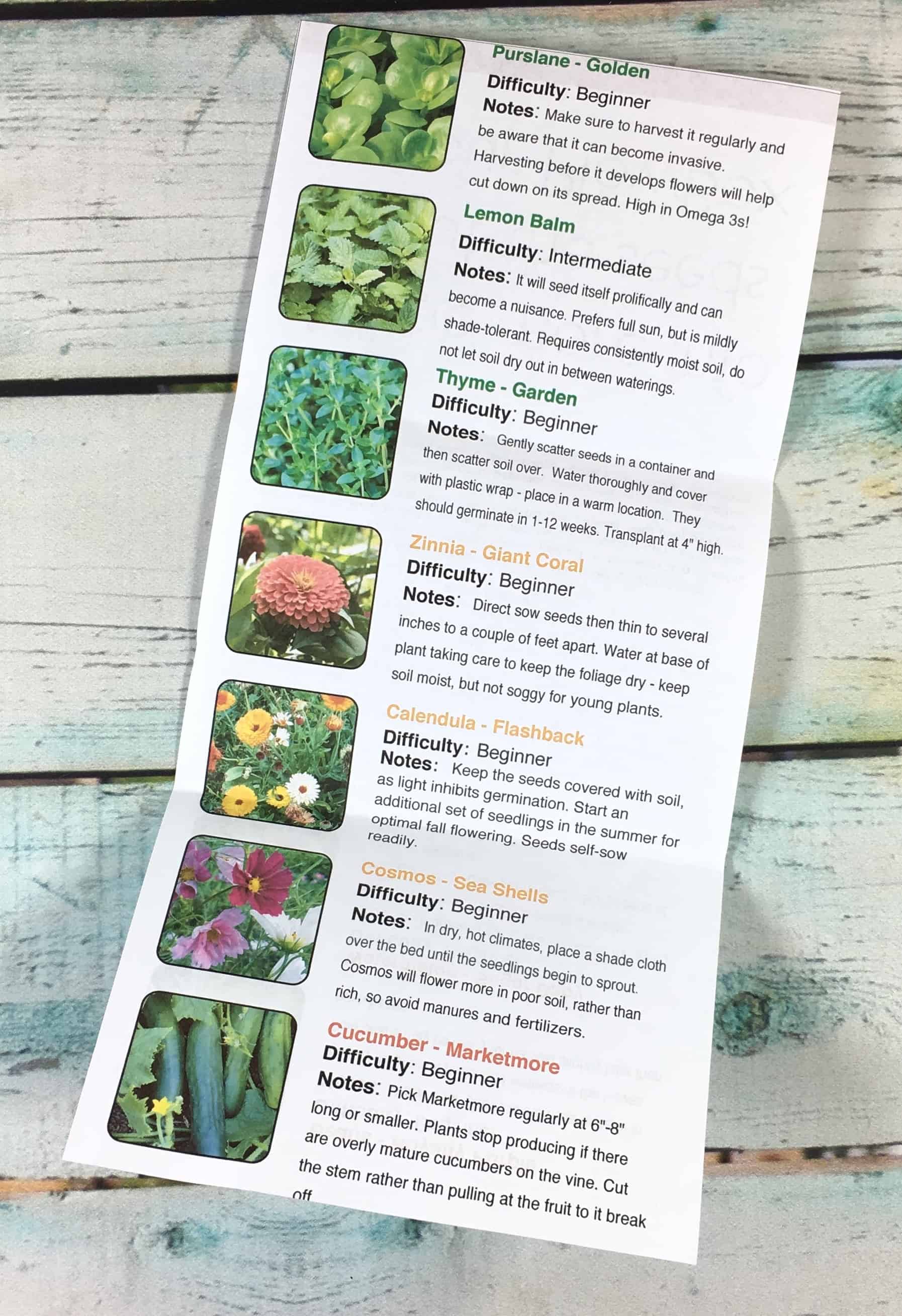 The note mentions the level of difficulty along with brief growing instructions. I would suggest going to a gardening website for more info on planting.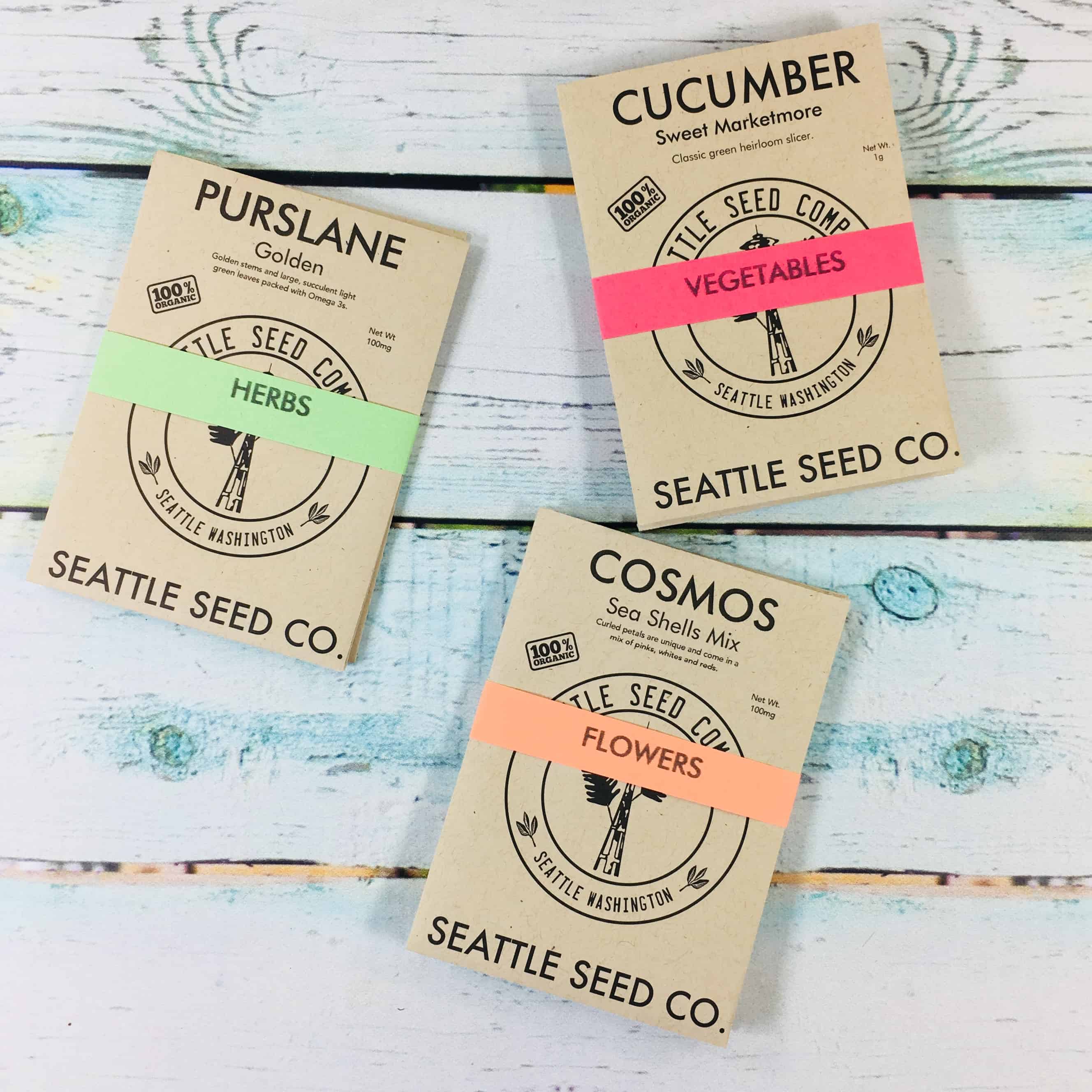 The seeds were kept in bundles according to their type.
I received three different herbs…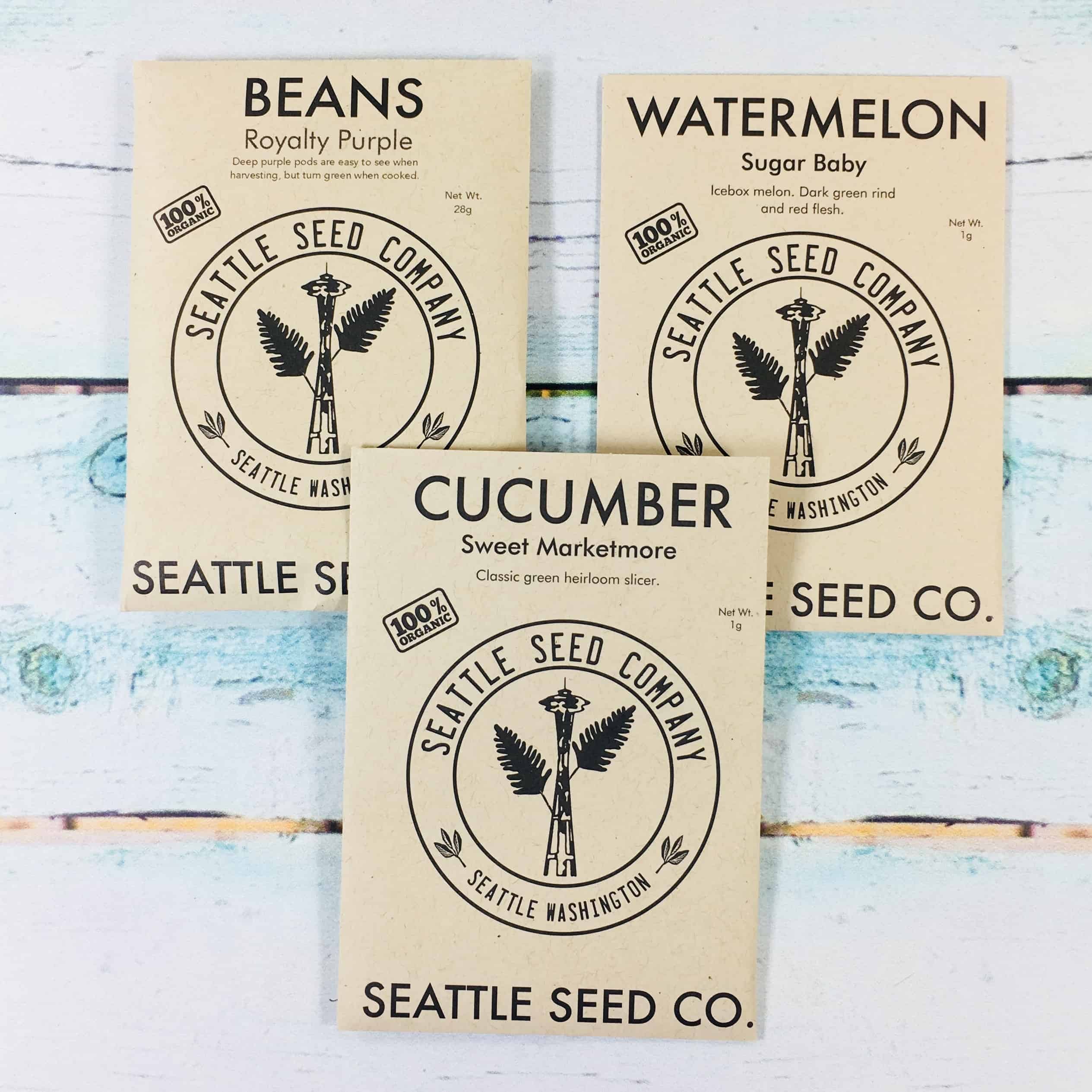 …three different vegetables (or two veg and a fruit)…
…and three different flowers. What a nice variety I received this shipment!
Rusty Floral Frog I think this rustic look is timely since farmhouse style is still very popular.
It fits on a standard mason jar and you can arrange flowers in the openings. You can also use it to hold pens, makeup brushes, paint brushes, etc.
C/S Tea Co. Blueberry & Pomegranate I couldn't find this tea online, which is a shame because it was delicious.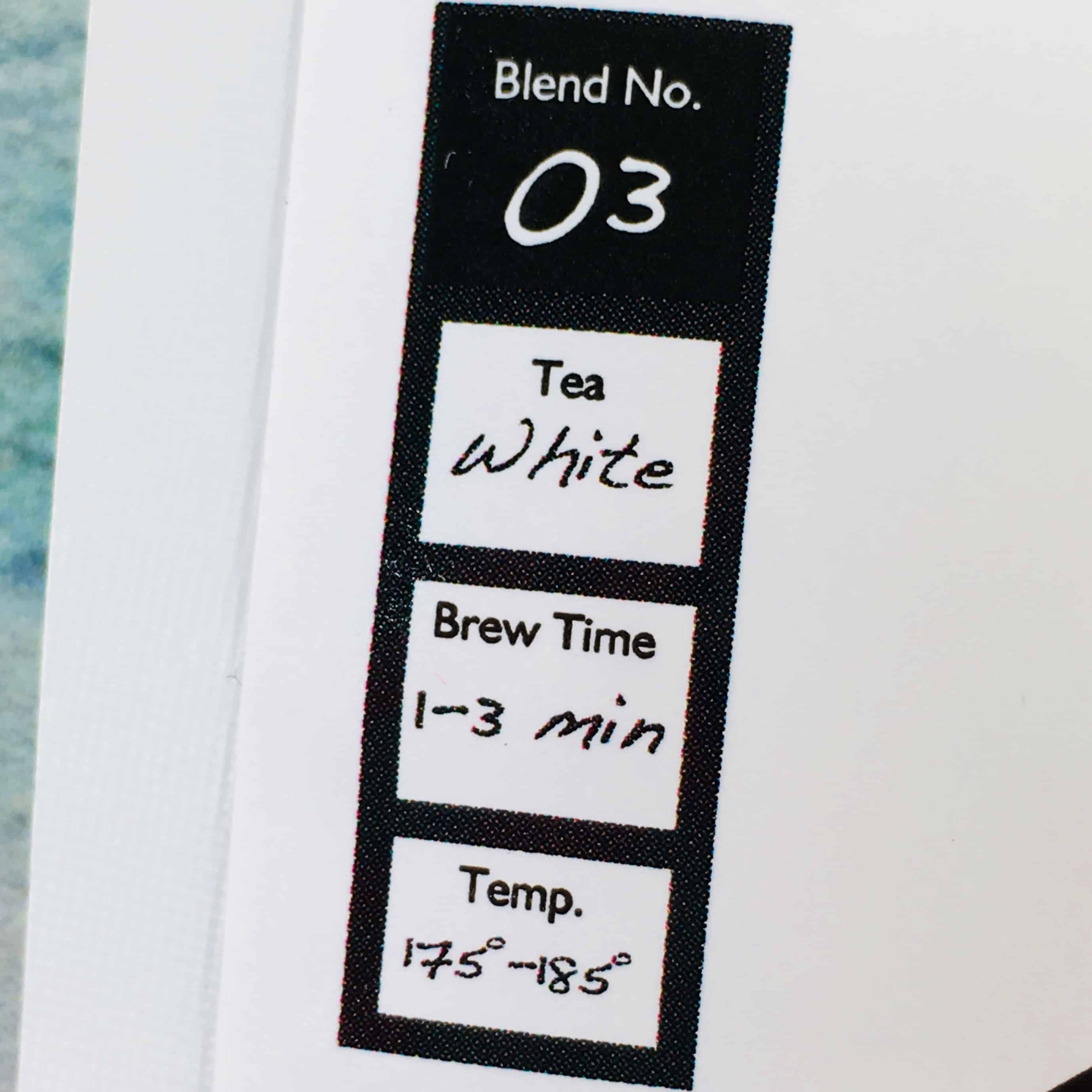 I appreciated that the steeping instructions were right on the package. What's missing is the list of ingredients. The flavor was fantastic, no bitterness and just a light, lively berry flavor. This would be amazing served over ice, too. Keep in mind that white tea has caffeine and drink at a time that's appropriate for you!
Seattle Seed Co. Botanical Greeting Card (one of a set of four sold for $12) The detail and colors of this zinnia are beautiful and it was created from vintage botanical drawings. Blank on the inside and comes with a matching envelope so it can be sent for a variety of occasions. The only problem was that the rusty floral frog was on top of the envelope and it has dirty marks all over it, so I will need to find a different envelope or just use it as is. Placing the card and envelope in a plastic bag (like they do in Etsy shops) would have avoided the staining.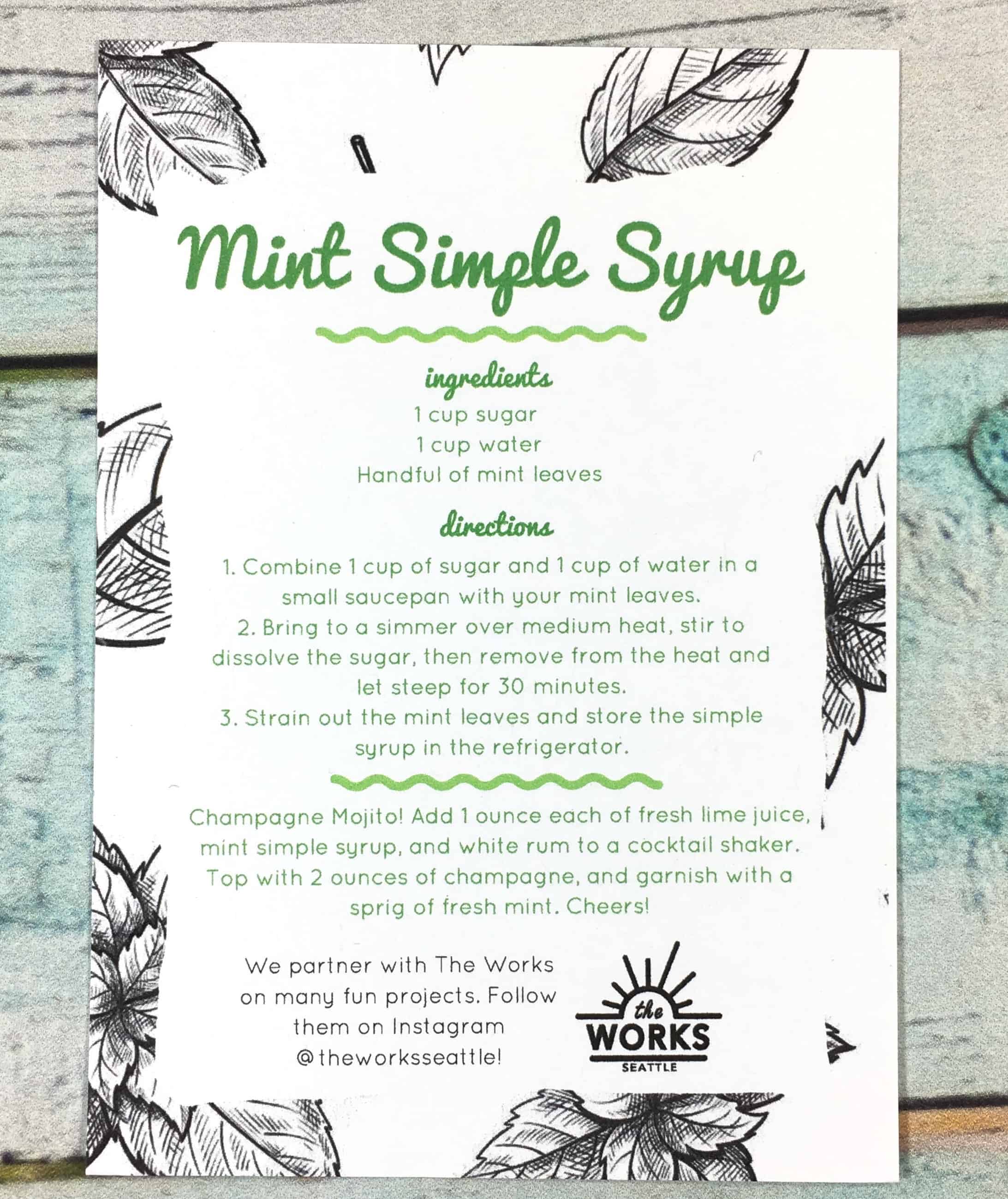 There was a recipe for mint simple syrup, which can be used to make a mojito or to liven up iced tea.
There was a bag that had instructions for making floral ice cubes using dried flowers and herbs. Behind the instructions, I found a small muslin drawstring bag, although there were no instructions that called for the bag.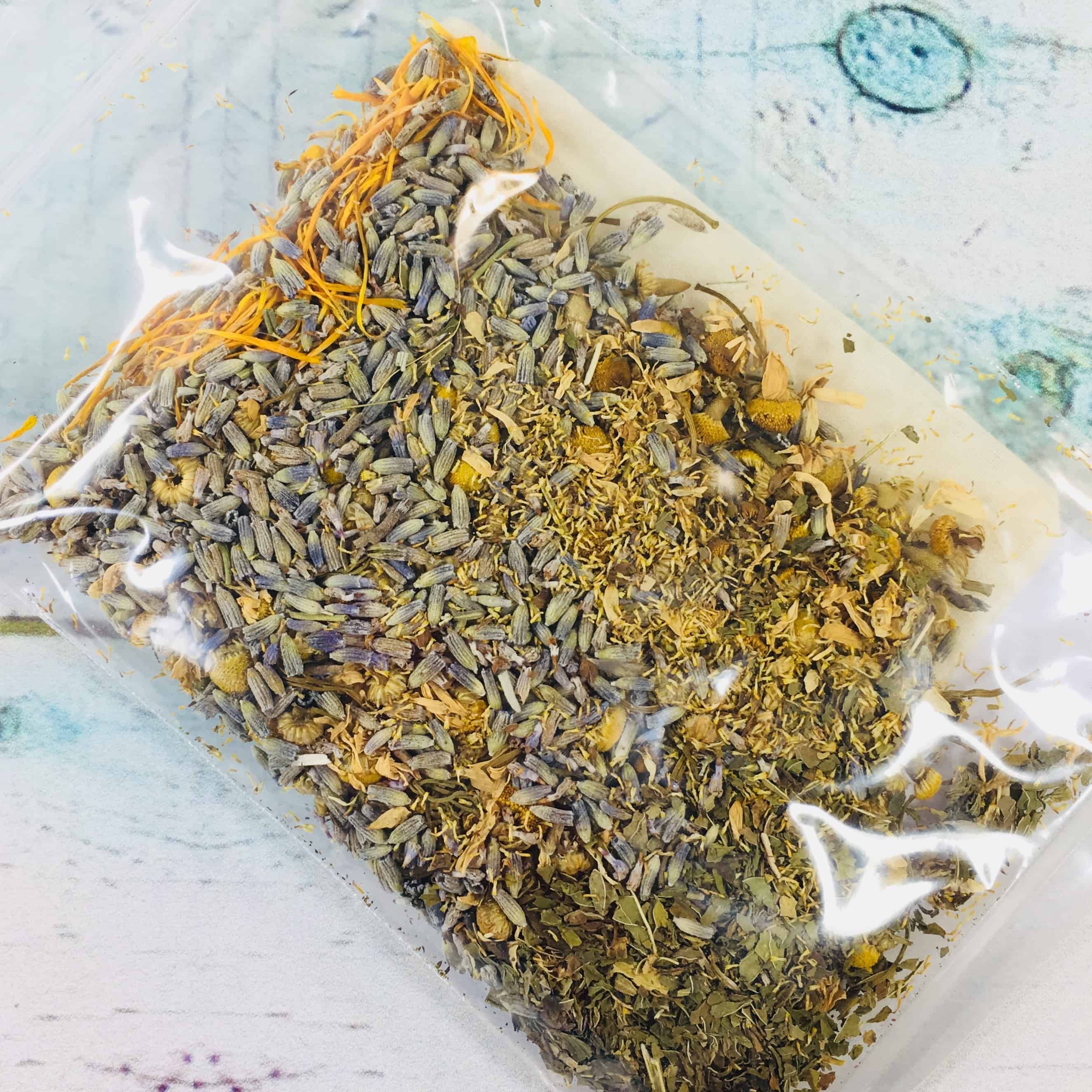 Inside the plastic bag, I found a variety of mixed dried herbs. Again, there was nothing to say which herbs are in here, but judging by looks, I think it has lavender, chamomile, and calendula at the very least. Something green is in the bottom corner, possibly mint.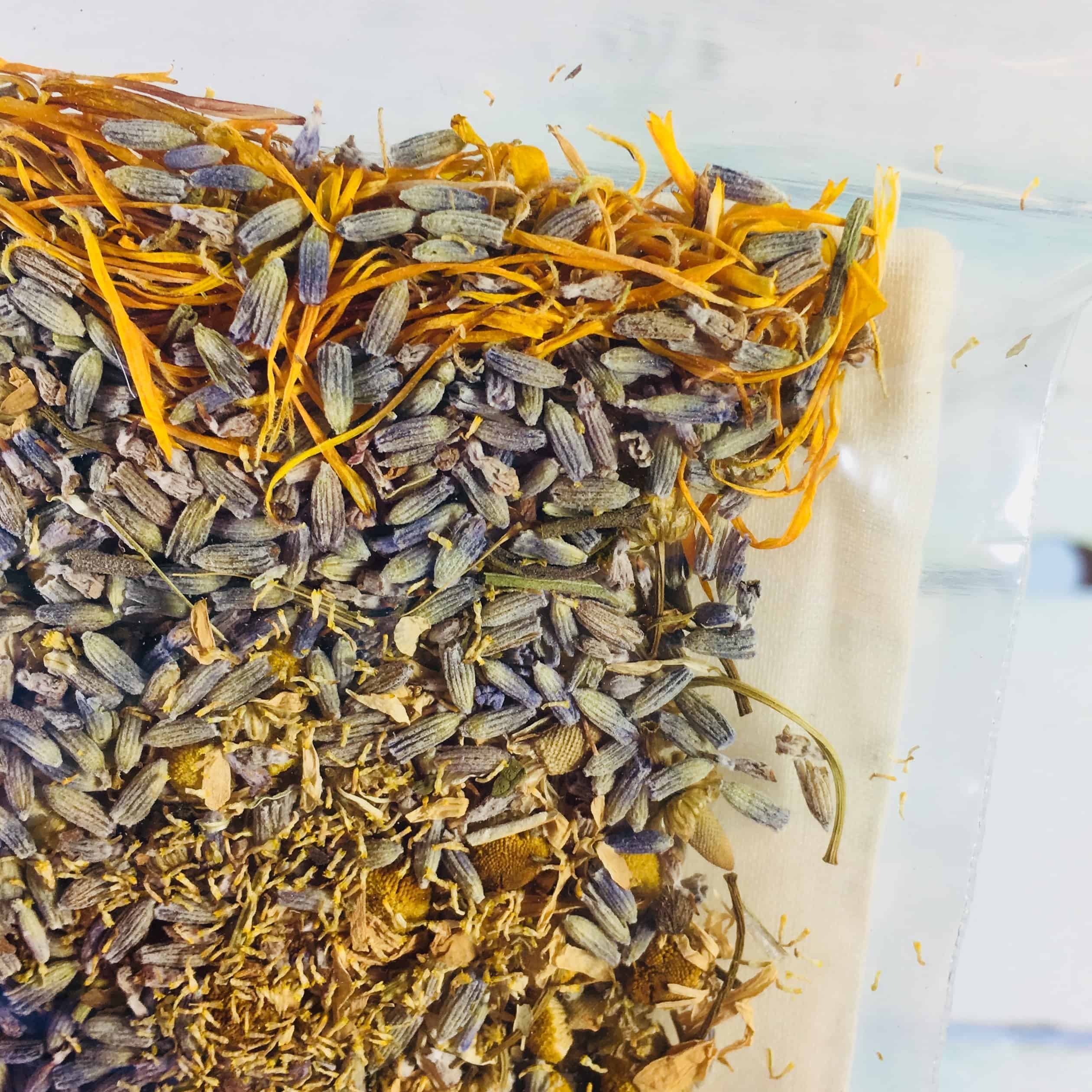 So pretty! I would suggest either using the herbs in the muslin bag as a sachet or, if you have no allergies, then I think this would make a relaxing herbal tea. Or use it as a bath soak. The muslin bag will make cleanup easier.
I so look forward to getting my seasonal shipment from PlowBox! It's not just a box of seeds, they do put some other pretty and enjoyable items in here too. A card is usually sent, and if you have seeds from your own garden then this would make a nice way to share them with a friend. The variety of seeds was also nice, with herbs and flowers getting as much play time as vegetables. I wish there had been a complete list of ingredients for the dried herbs, and I want to know where to get more of that amazing tea, but other than that, I was pretty pleased.
What do you think of this season's box? Let me know what you're growing in your garden now!