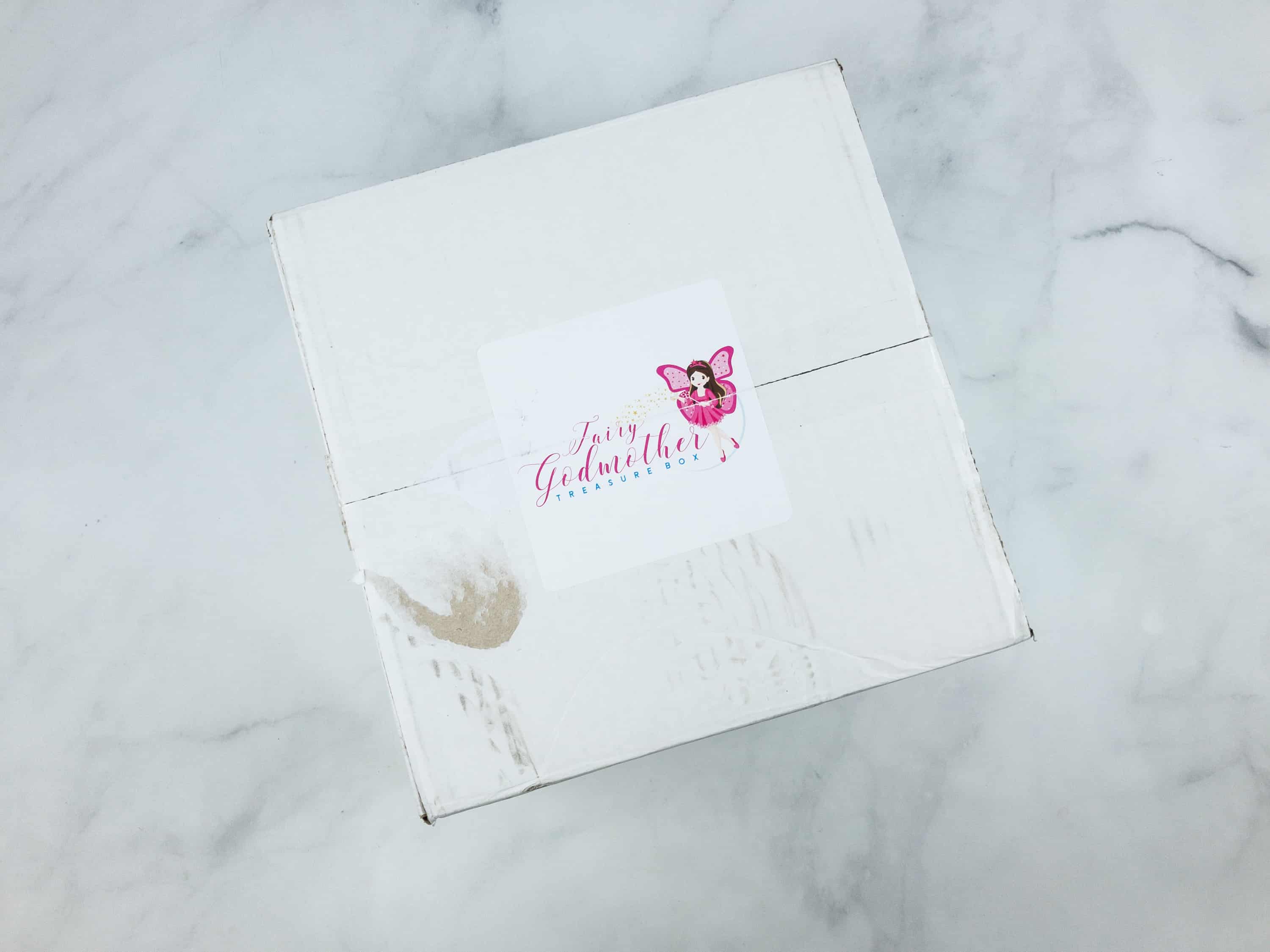 Fairy Godmother Treasure Box is a monthly subscription of fun and cute items for girls, ranging from bags and clothing to accessories and stationery. There are two options to choose from: Enchanted Treasure Box at $29.99 per month and Princess Treasure Box (Premium) at $49.99 per month.
This is the review of the premium Princess Treasure Box.
DEAL: Get 10% off your first Princess Treasure Box (Premium Box)! Use coupon code FAIRY10.
The items are wrapped in pink paper.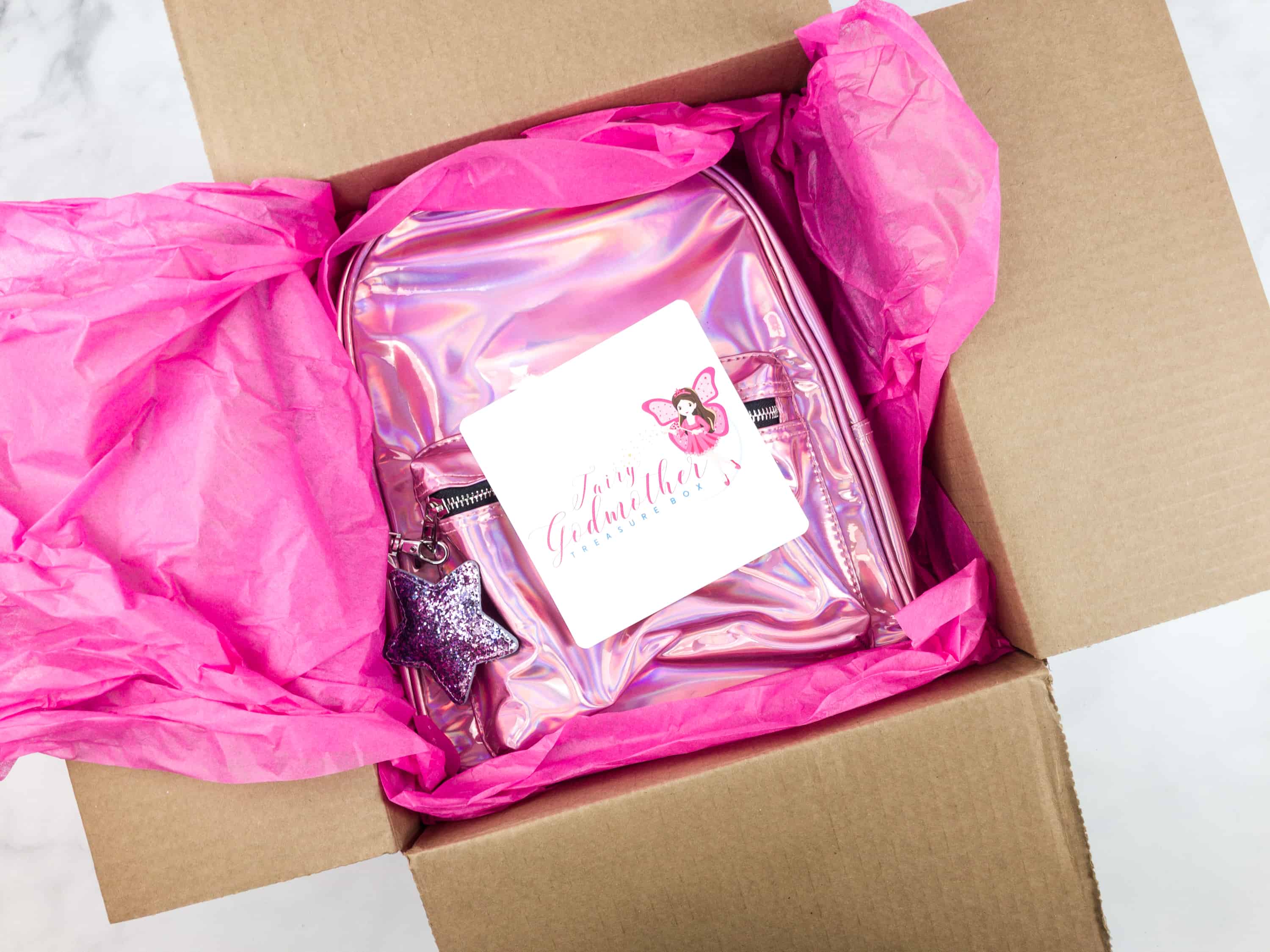 On top of everything is a little card from the Fairy Godmother!
It features the cute Fairy Godmother Treasure Box logo.
This month's theme is Sweet Treats!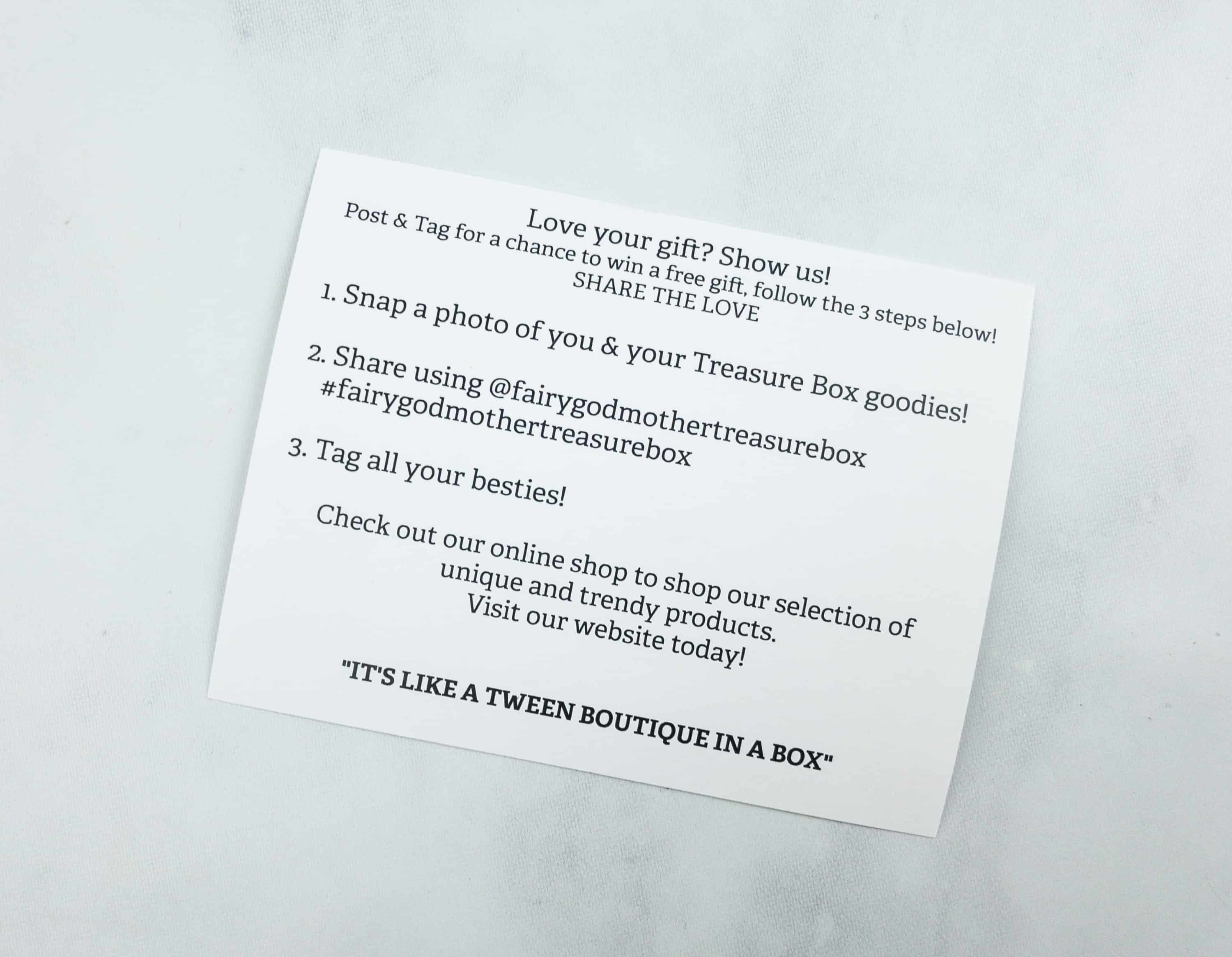 They are encouraging subscribers to share photos of the box on social media for a chance to win a free gift.
Everything in the Princess Treasure Box!
Pink Hologram Backpack ($28.99) This pink hologram backpack is the cutest! It's indeed fit for a princess, as it is striking and it even has a glitter star on the key ring that adds to its sparkly overall look.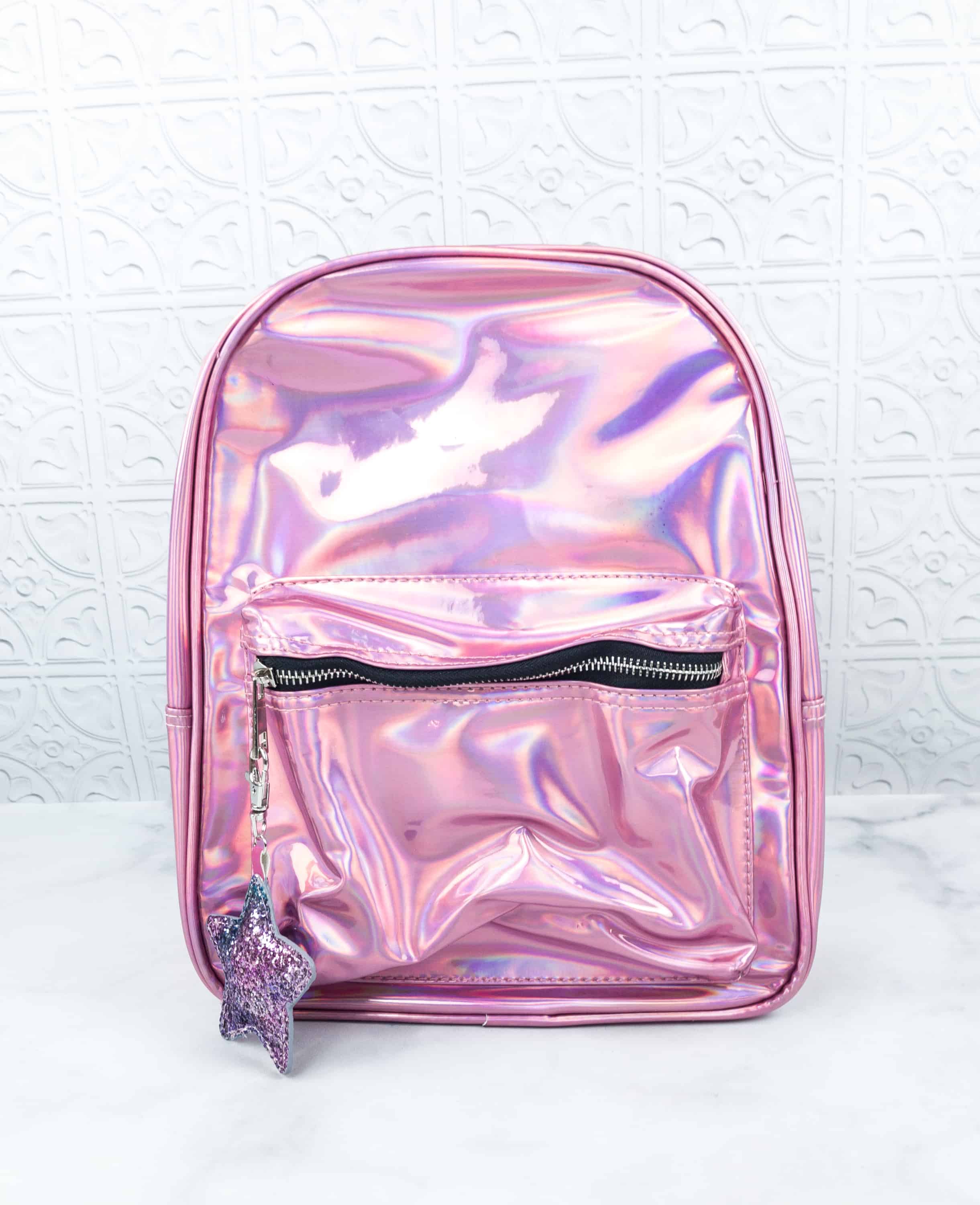 It has a zippered front pocket where you can put smaller items.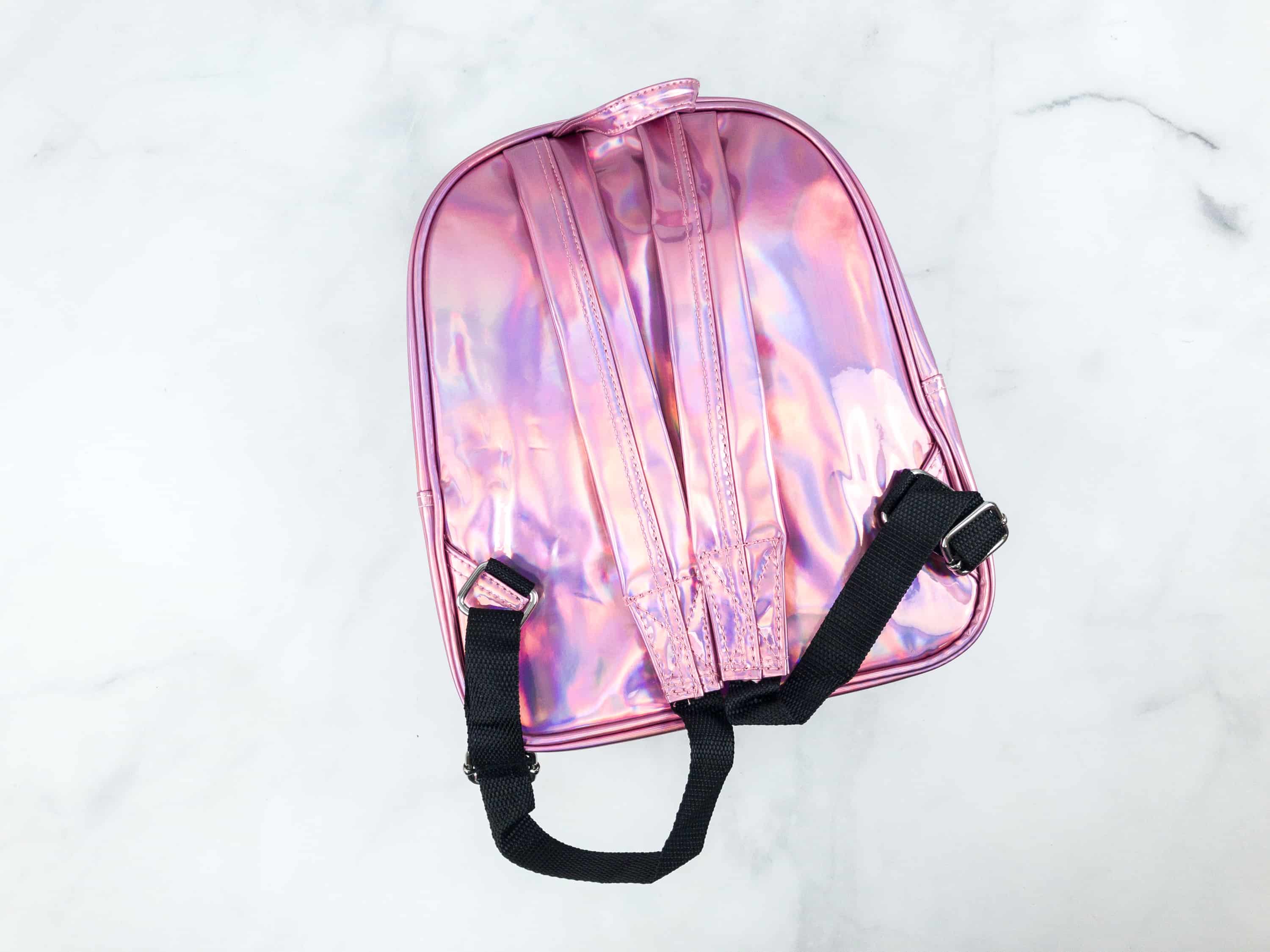 The straps are completely adjustable to fit your little princess comfortably.
The bag is quite roomy.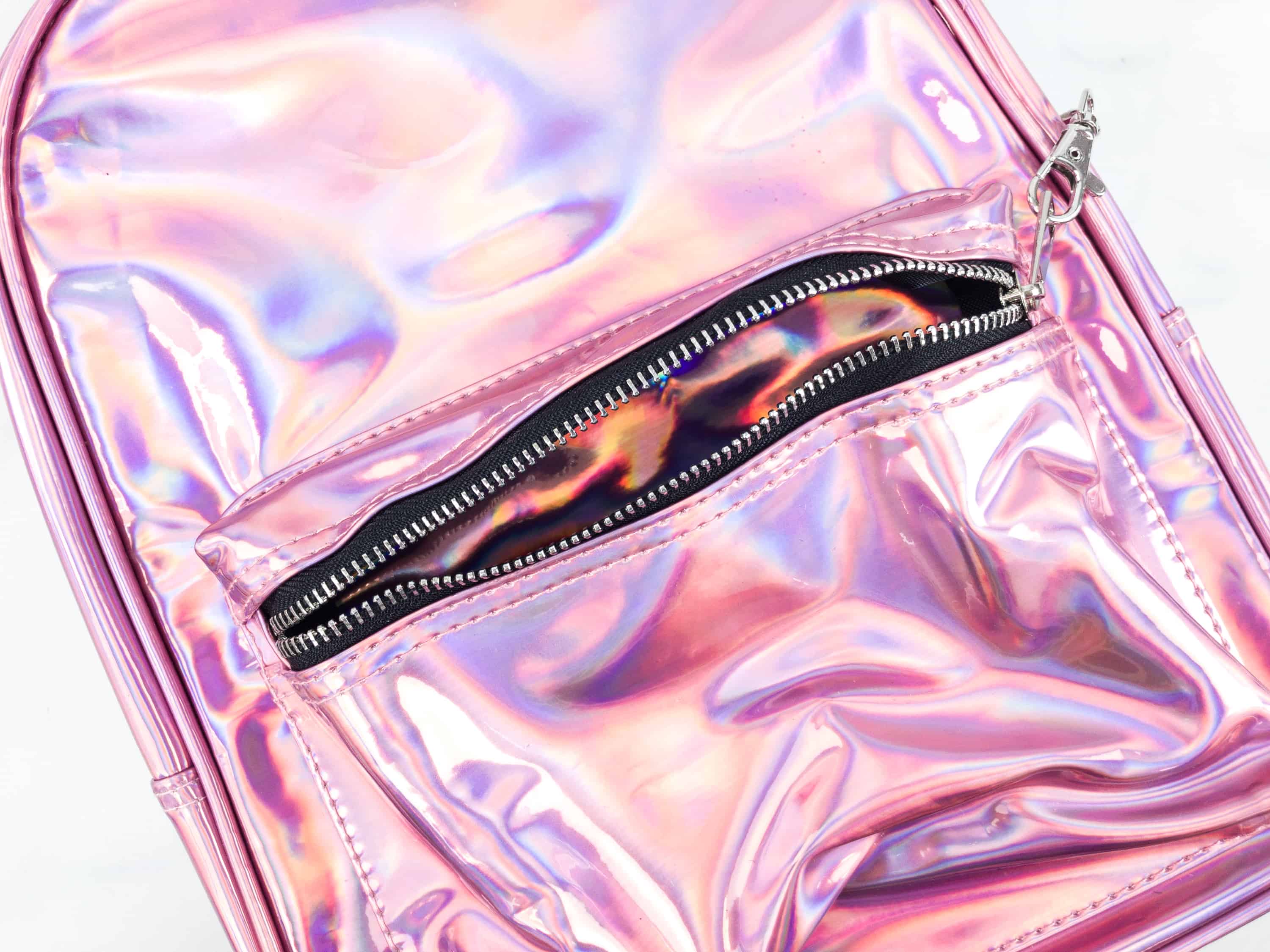 The zippers are sturdy. Also, you can see that the front pocket is sewn well to the bag.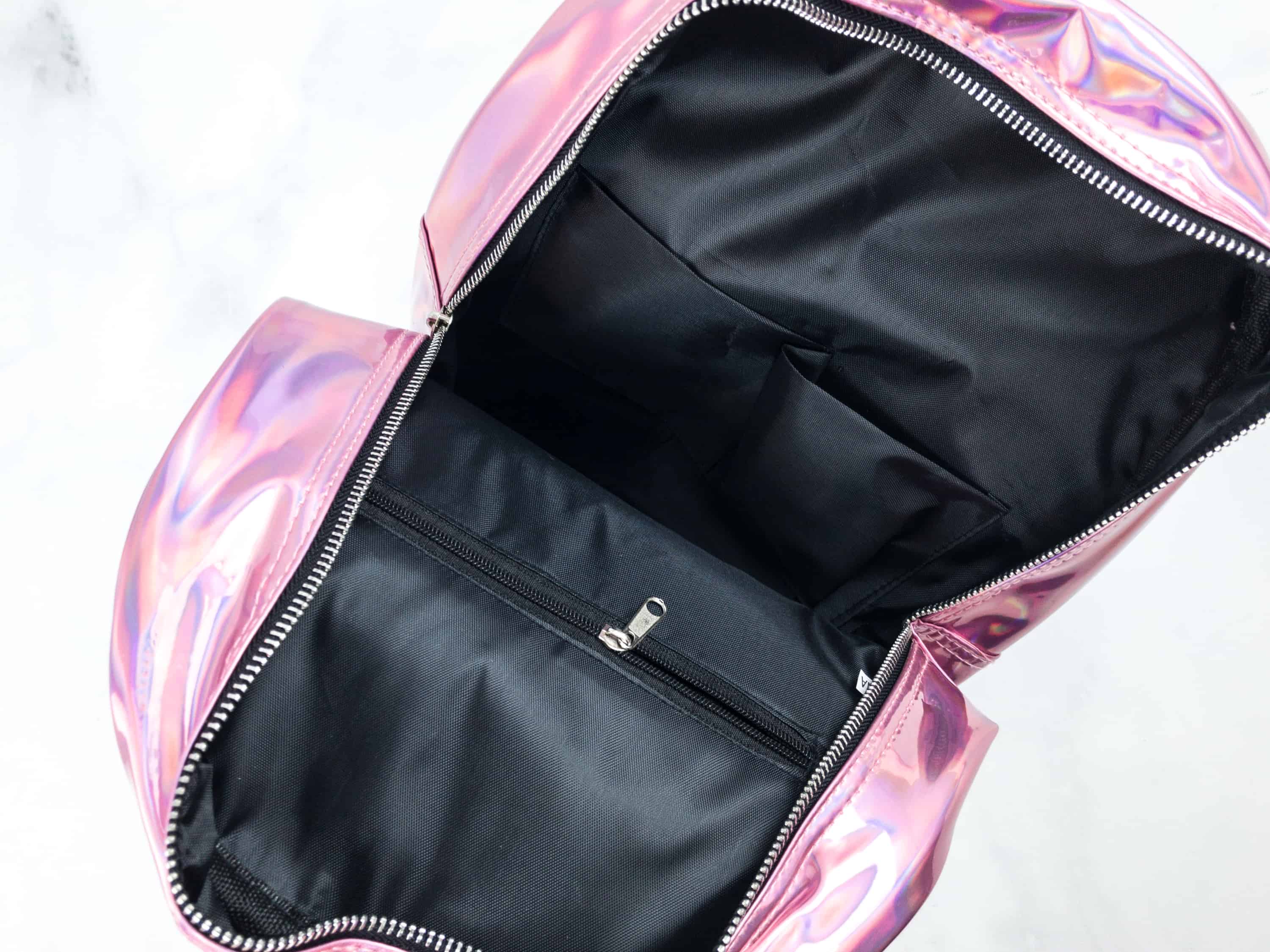 The interior of the bag is well stitched too. There's an extra zippered pocket, as well as two slip pockets so it'll be easier to organize stuff inside.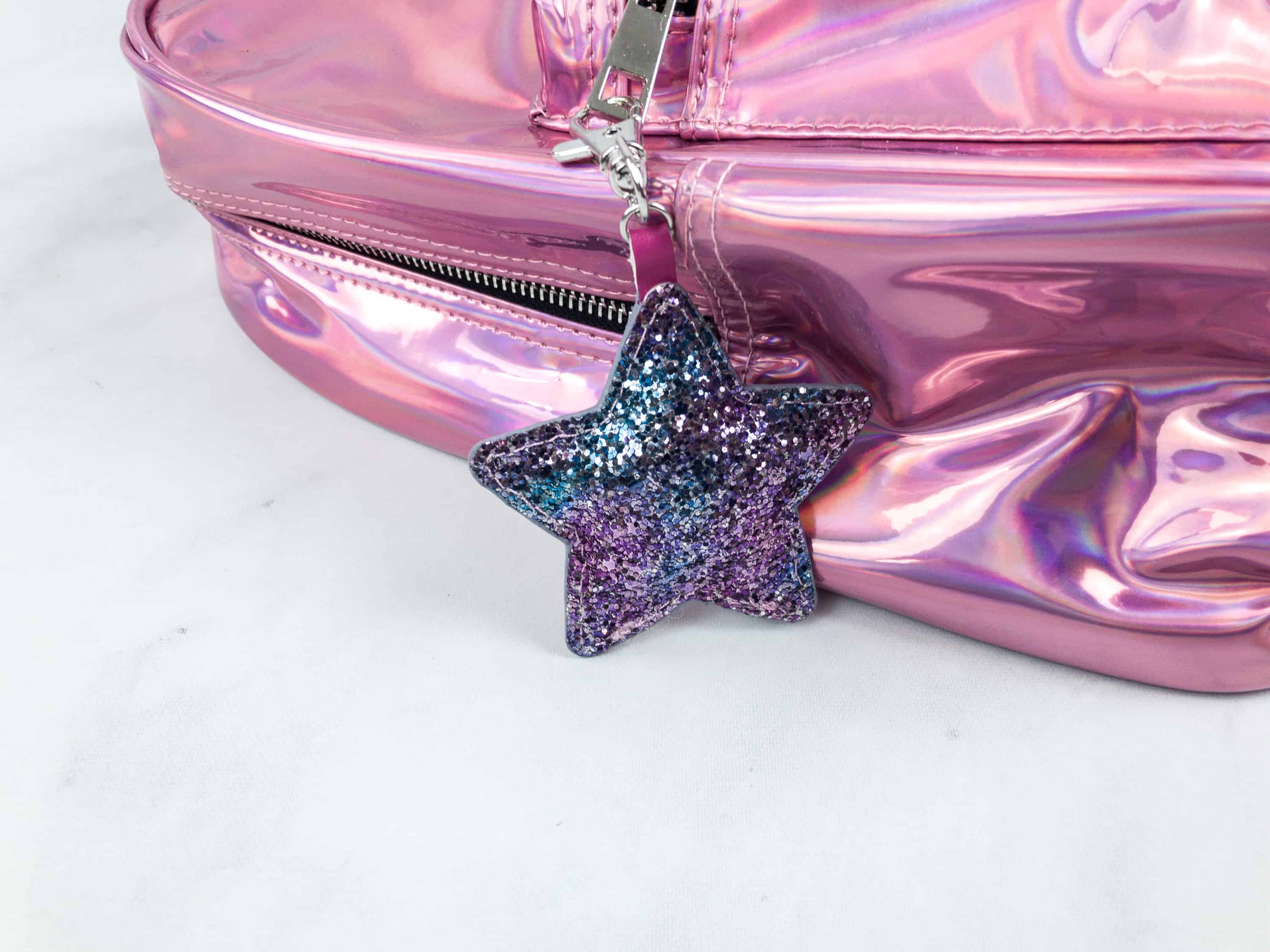 The glittered star accessory is such an eye-catcher! My daughter has been carrying this absolutely everywhere!
Ice Cream Pen. Perfect for summer, we got a pen with an ice cream topper and pink fluffy feathers. How cute!
Everything is so pink and we just can't get enough of it.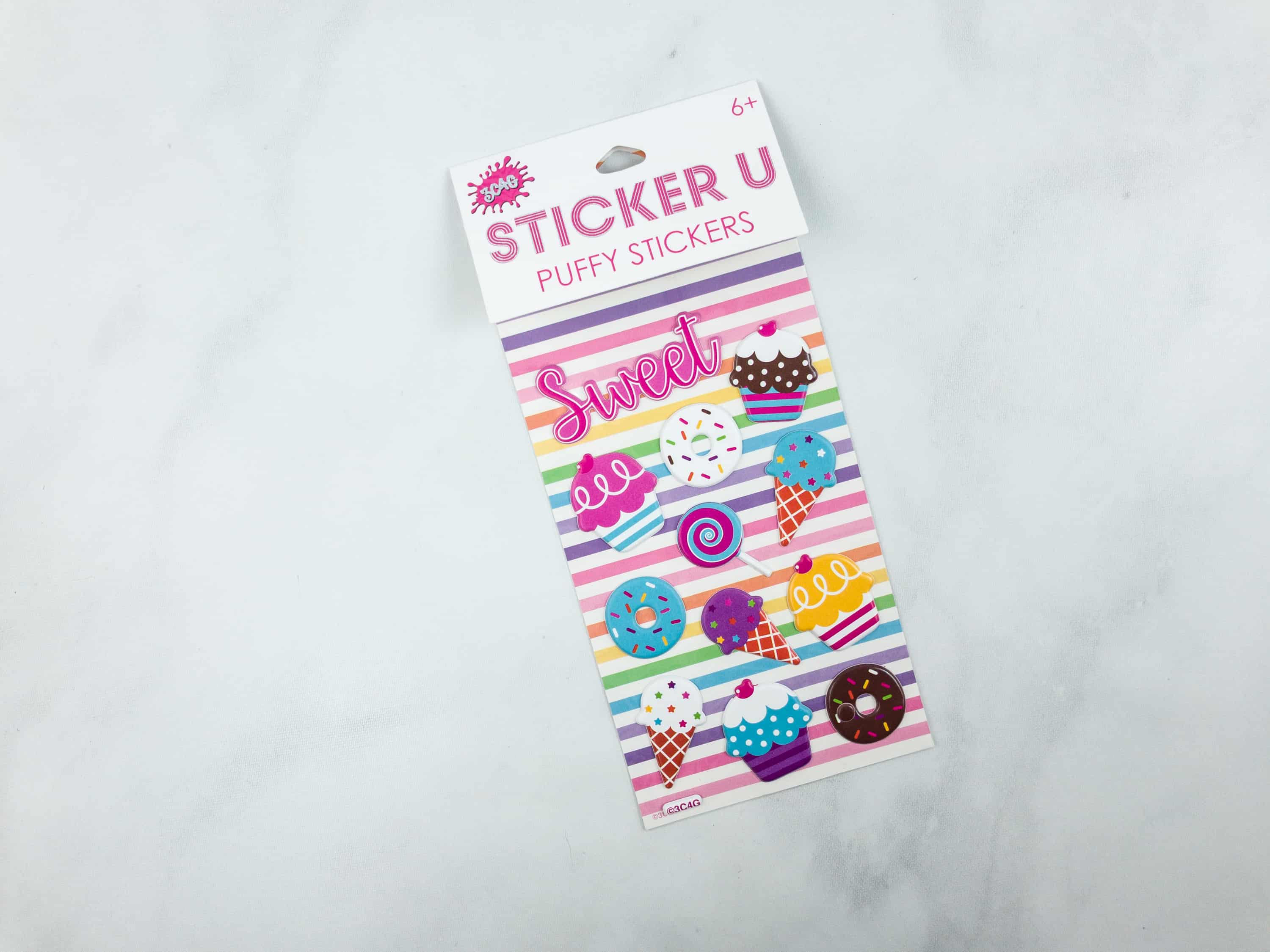 Sticker U Puffy Stickers – SIMILAR ($1.99) Sweets galore! This sticker sheet features colorful sweets like cupcakes, donuts, and ice cream!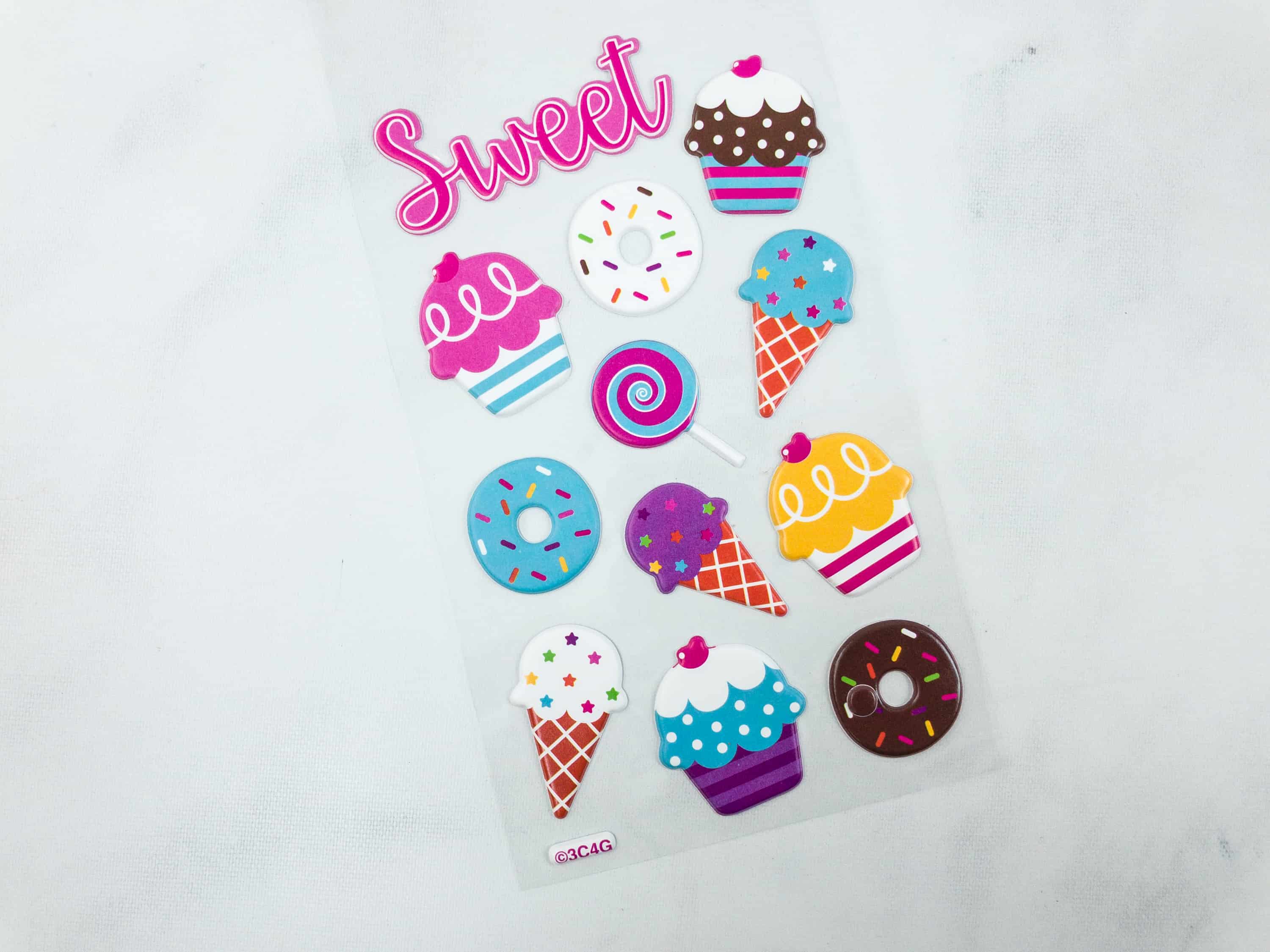 These puffy stickers can be used to design notebooks, journals, and even gadgets.
The 3D design of these puffy stickers makes them stand outt!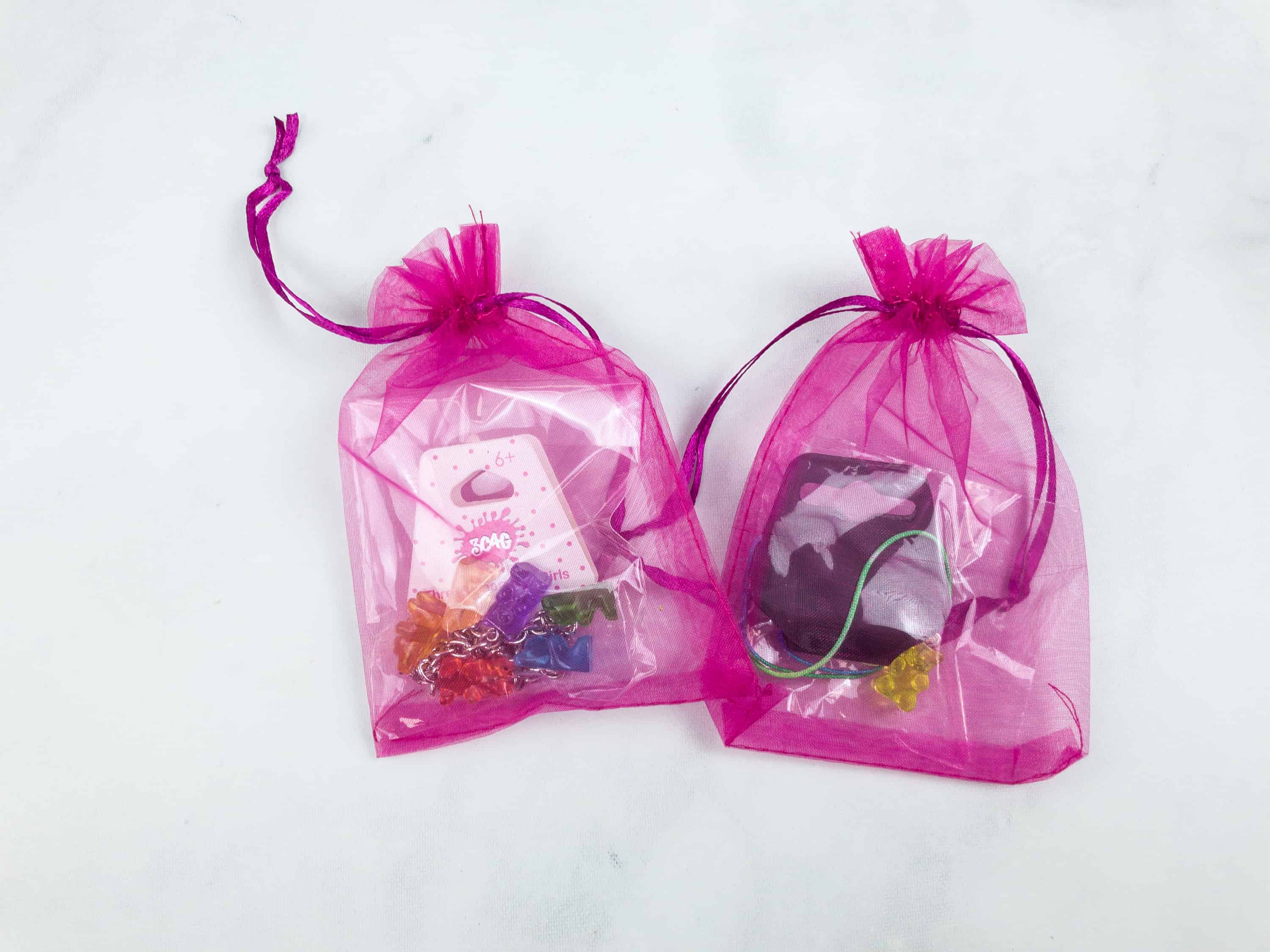 The next two items are packed in pink organza bags.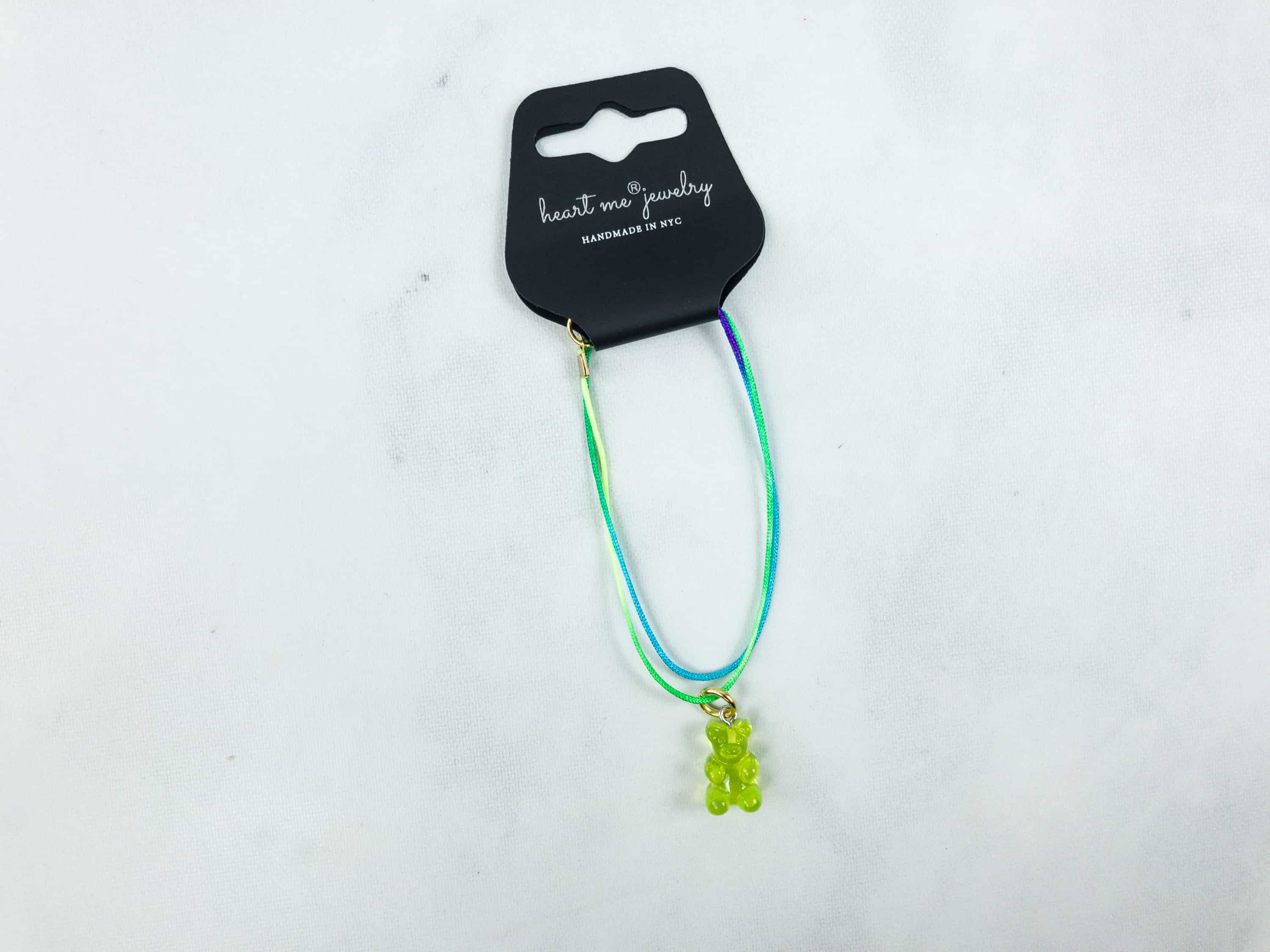 Gummy Bear Necklace. My daughter loves the lime green gummy bear charm! It's so adorable!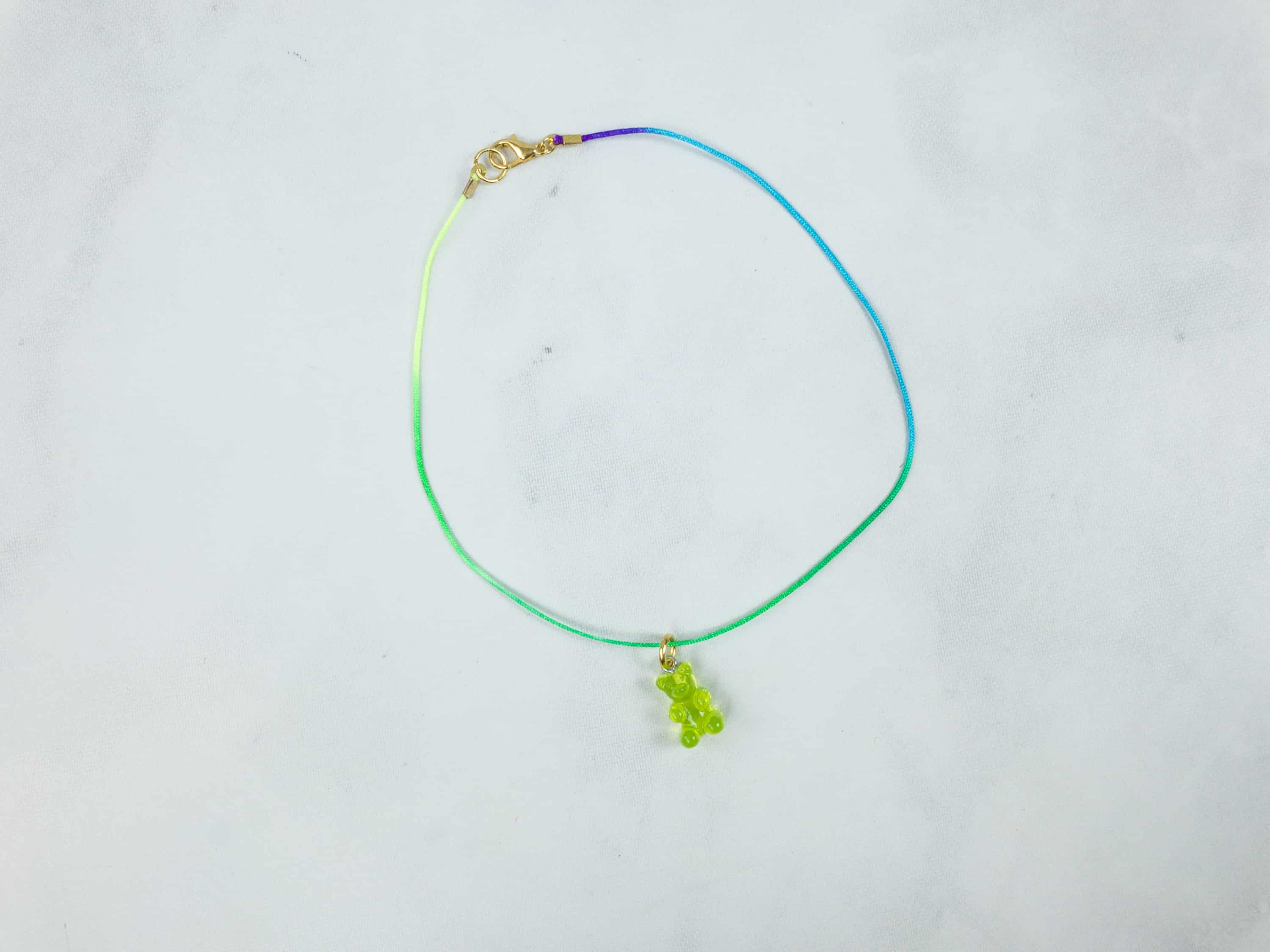 The necklace is in different colors. The design is pretty simple and ideal for everyday wear.
Just look at that gummy bear charm! It looks like the real deal.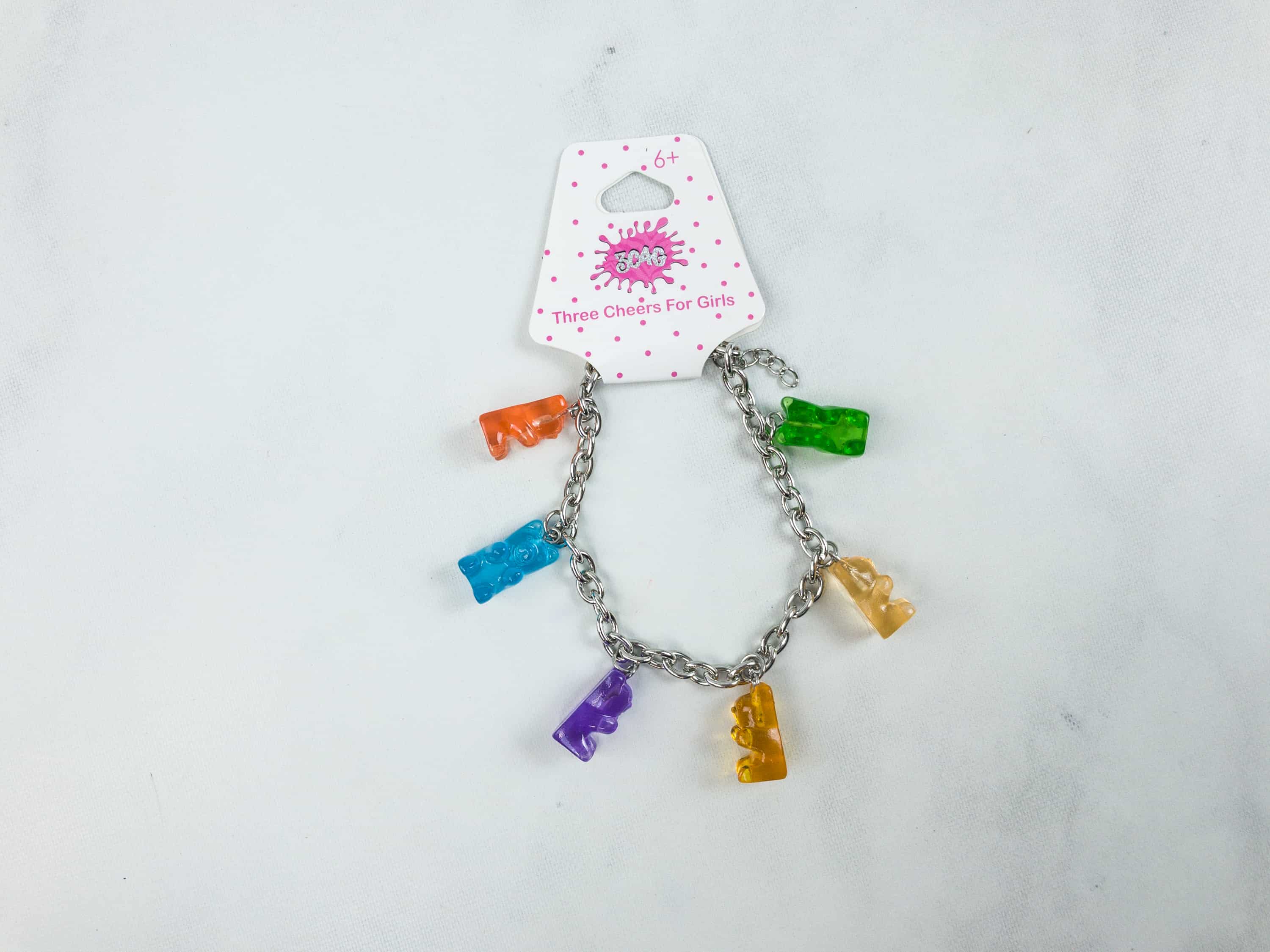 Three Cheers For Girls Bear Bracelet. To pair with the gummy bear necklace, they included this bracelet which is also filled with gummy bear charms in different colors.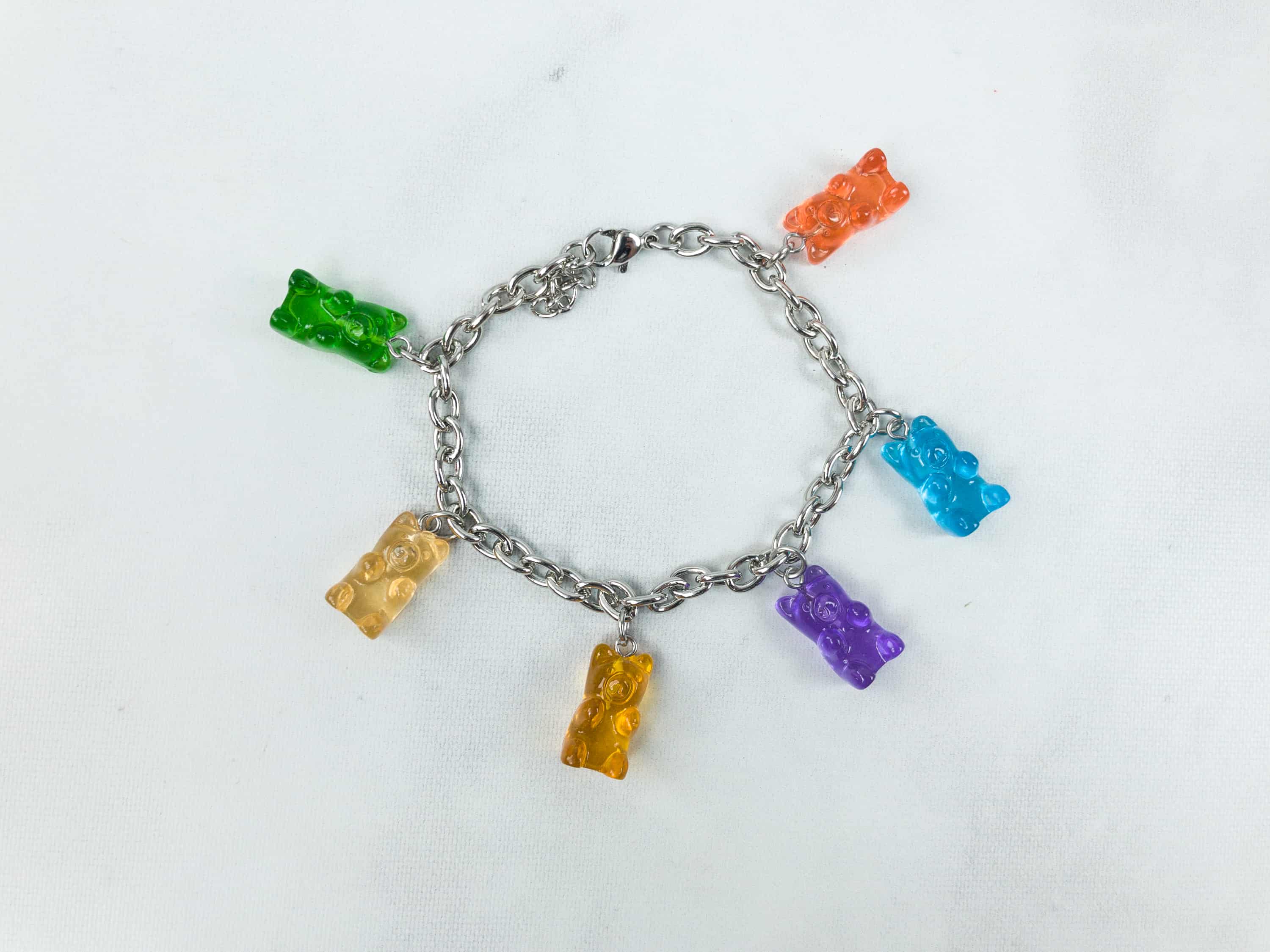 The bracelet is adjustable so it can be worn tightly or loosely. Simply hook the clasp on any of the holes you like and that's it.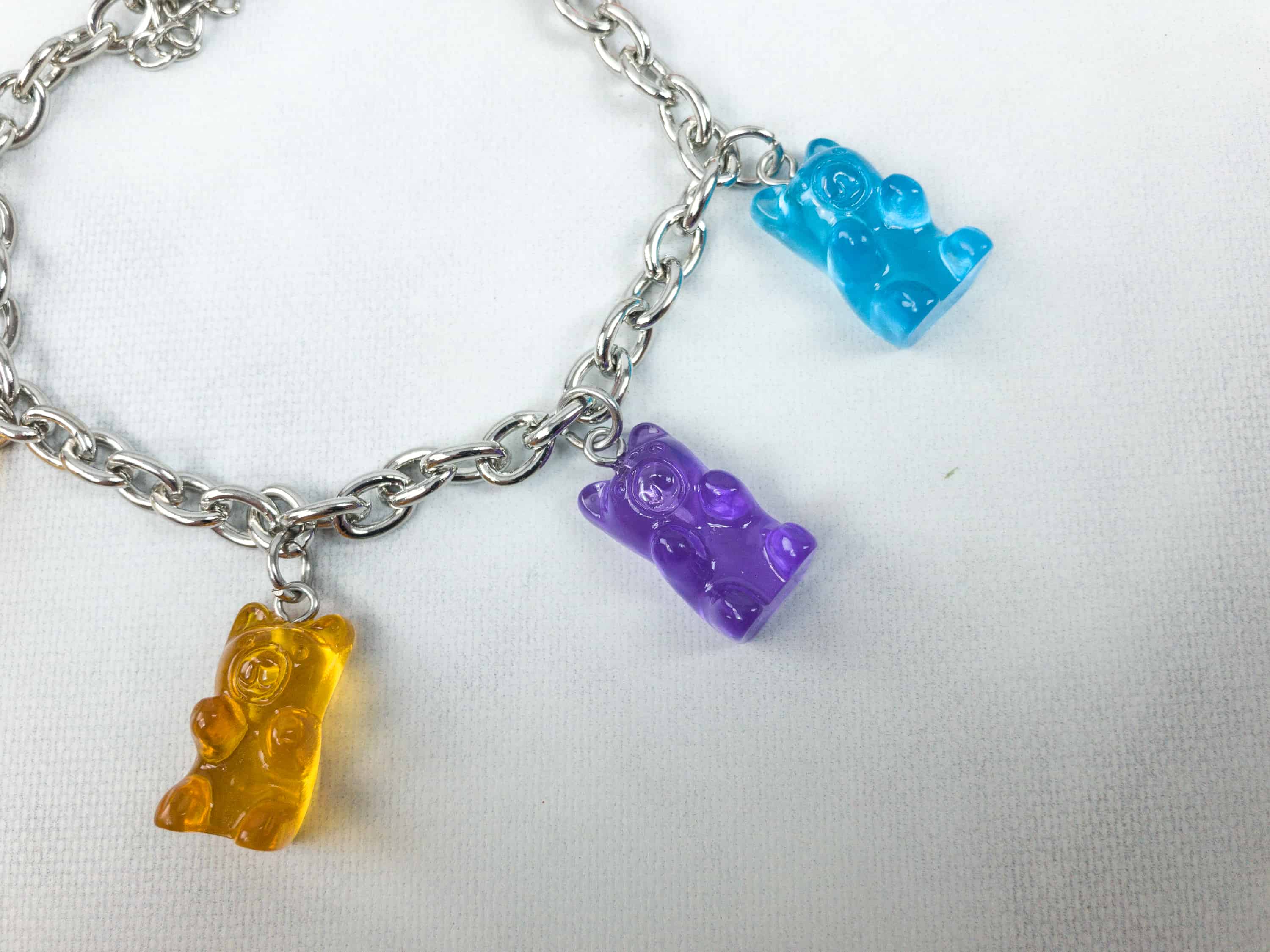 The bear charms are adorable. They come in vivid colors too! I was not home when my husband unboxed this and found my daughter wearing all sorts of cute jewelry – she was absolutely beaming. These are just the sweetest!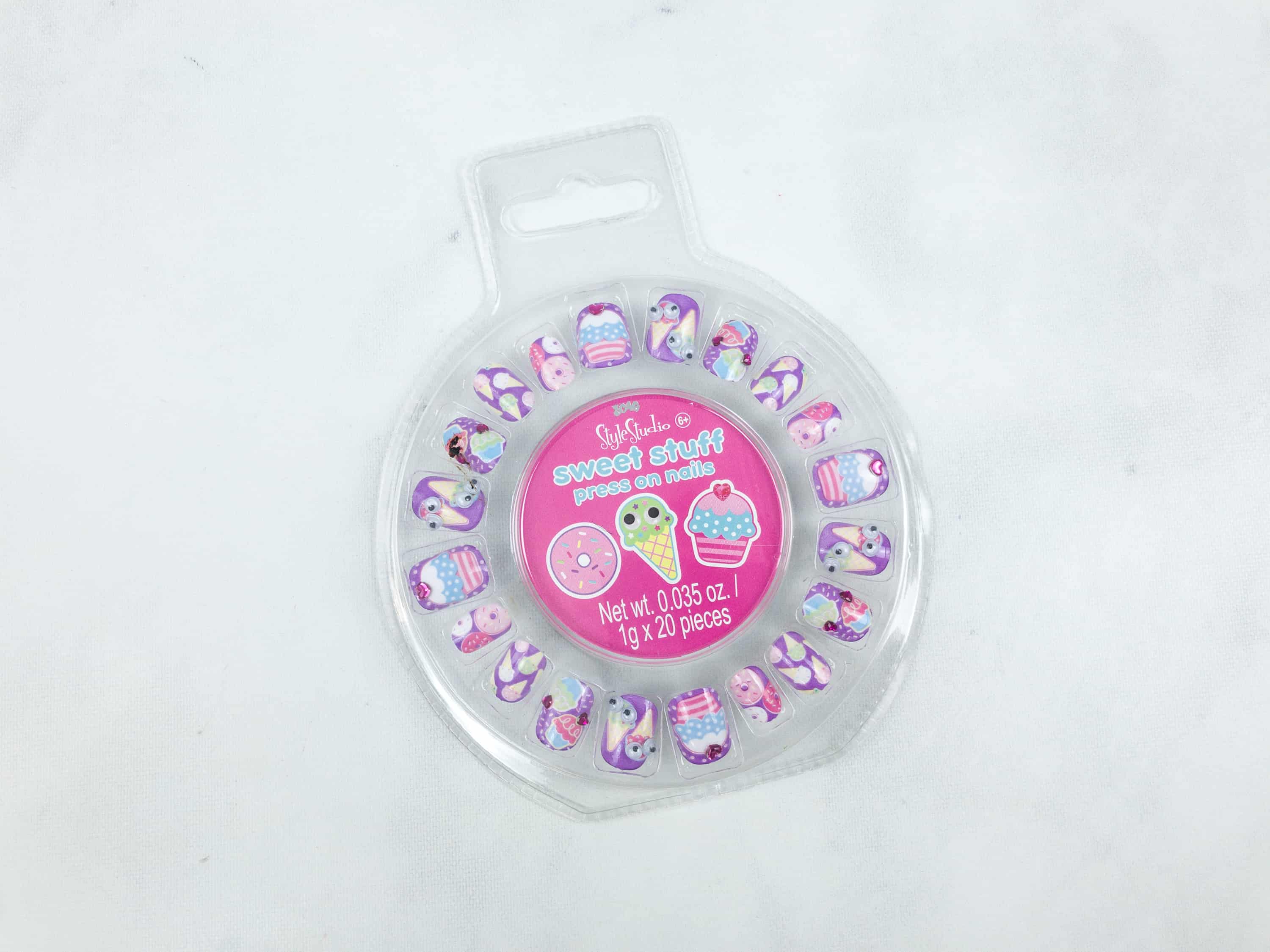 Style Studio Sweet Stuff Press On Nails ($4.99) Yay for kid-friendly press on nails! This set comes with 20 pieces.
Like the puffy stickers, the press-on nails are colorful and decorated with ice creams, doughnuts, and cupcakes.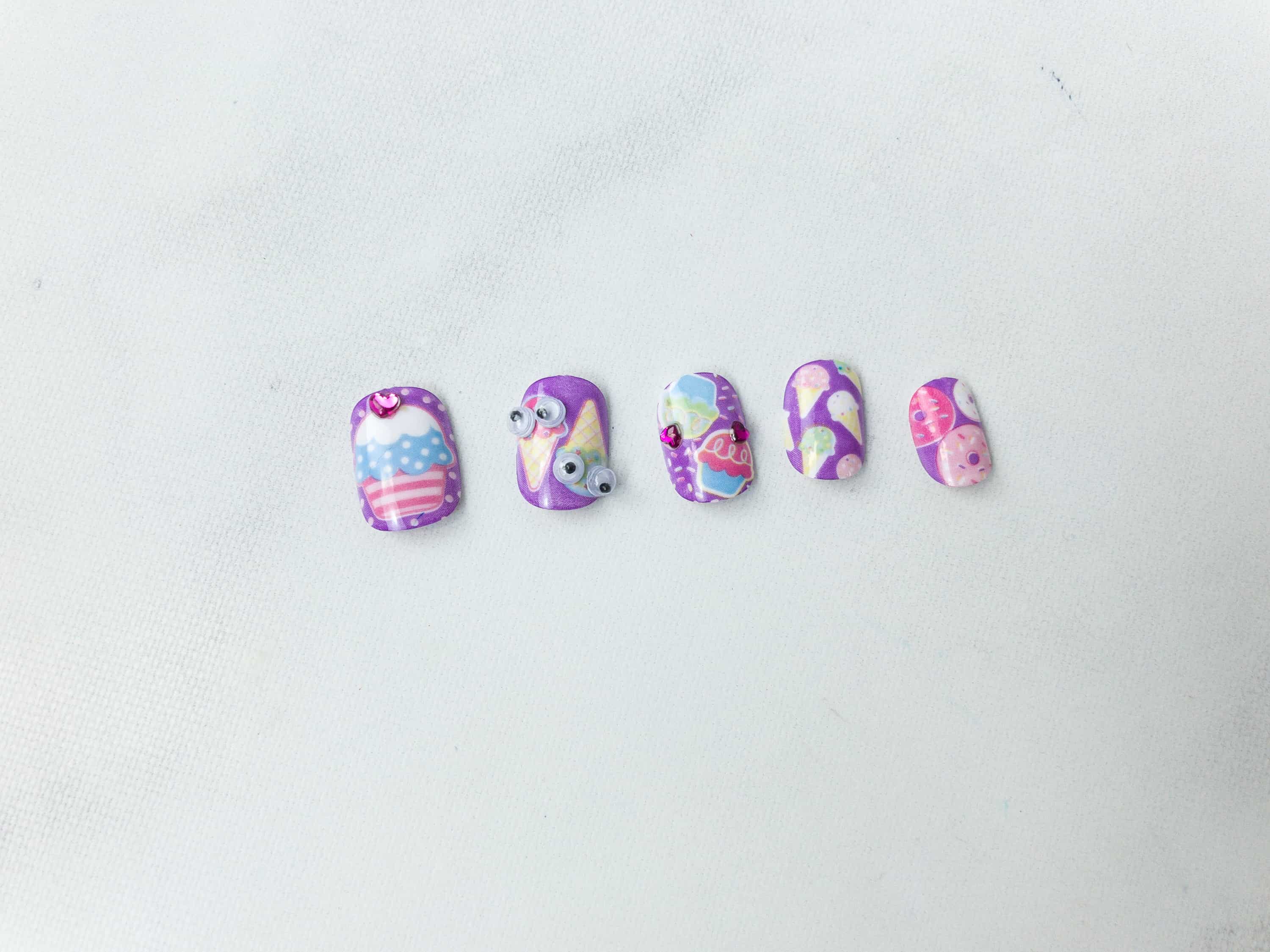 Some of them have googly eyes, while others have gems and heart-shaped accessories.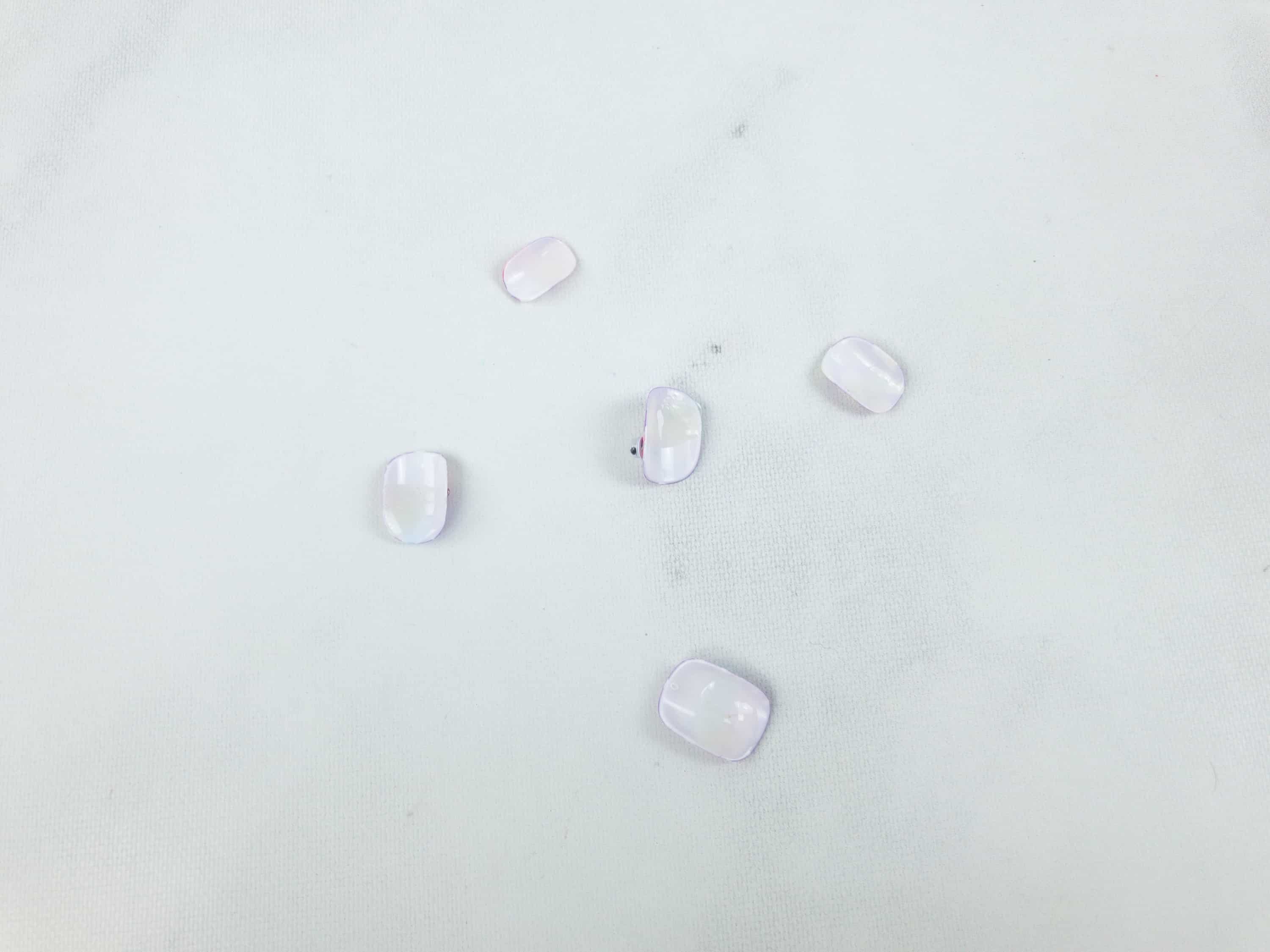 The press-on nails are not just cute, they're easy to apply and to remove too.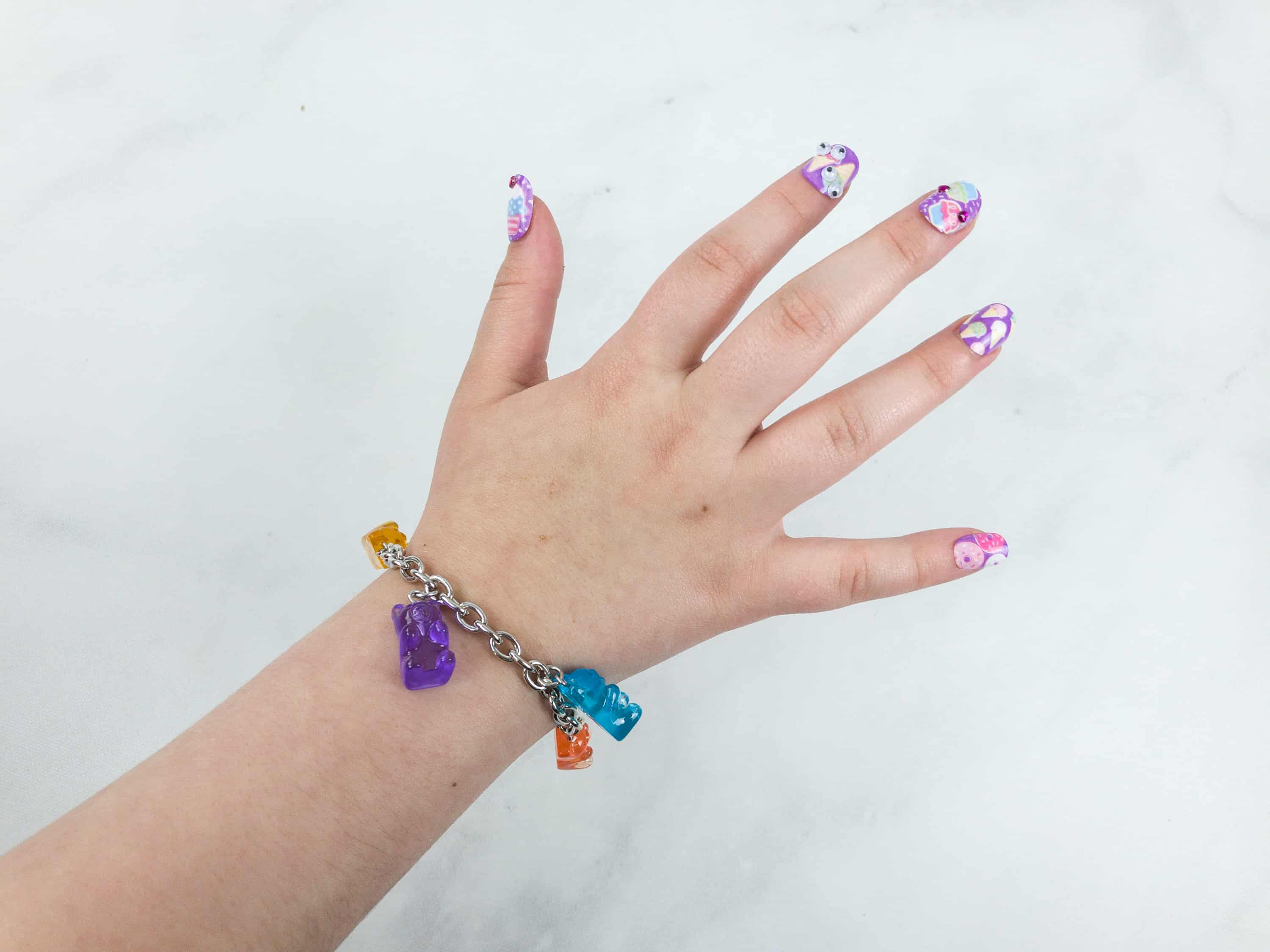 My daughter immediately tried the press-on nails and even her new bracelet! She loved it!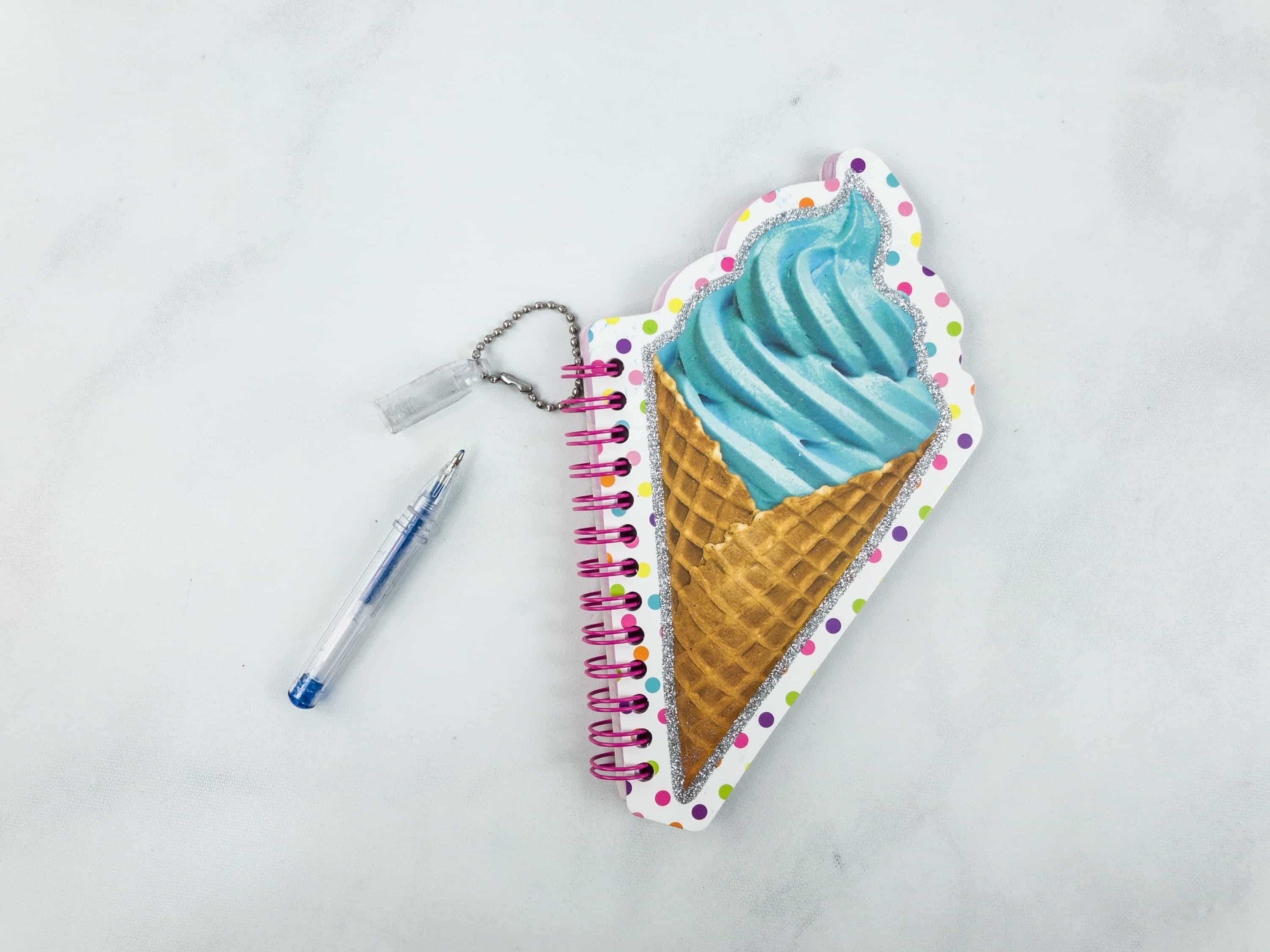 Icecream Mini Notepad ($3.99) Since we received an ice cream pen, it's just fitting to get an ice cream notepad too! The notepad cover features a realistic ice cream photo and some glitters and colorful dots too.
The back cover is filled with more sweet treats!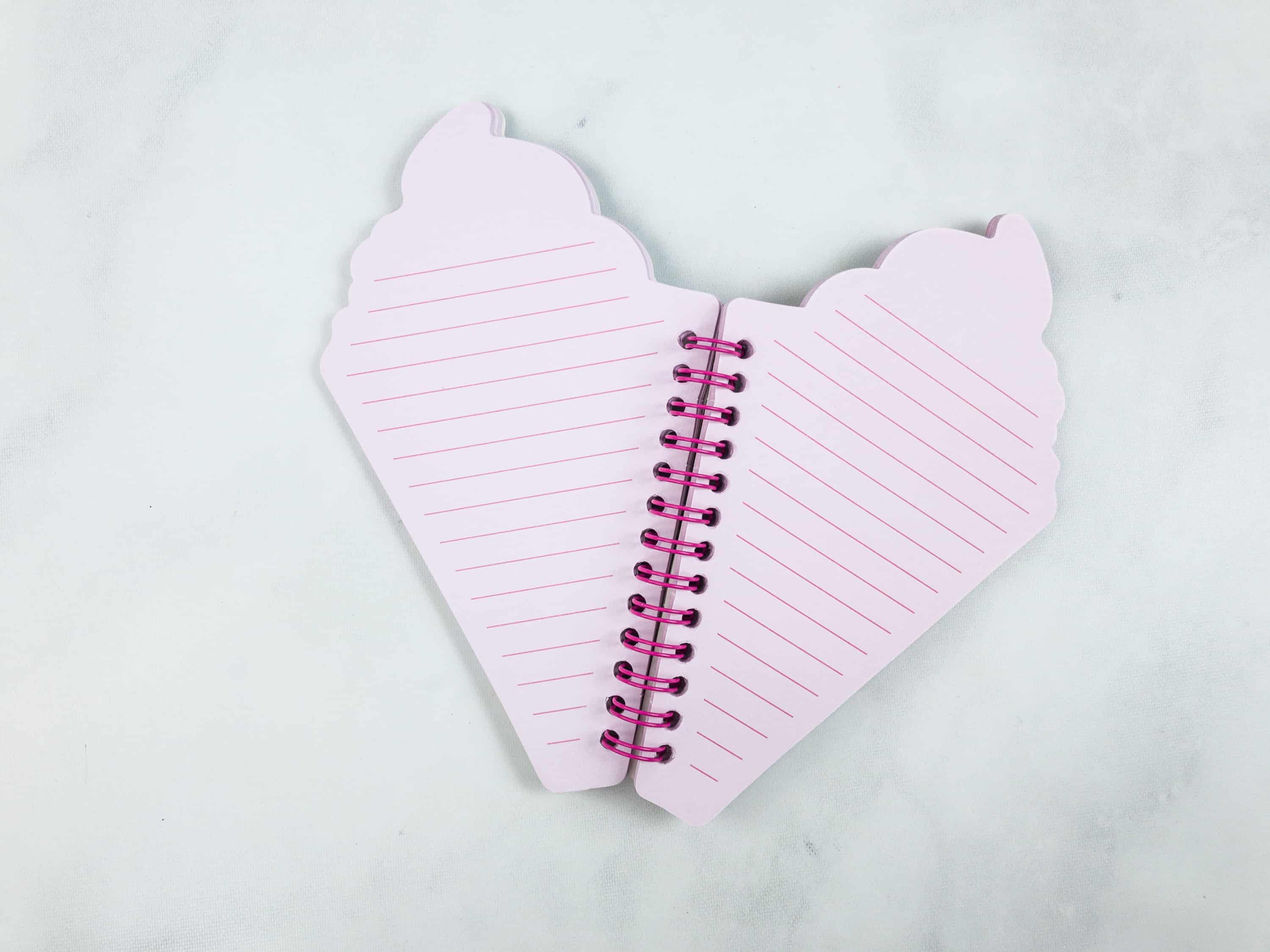 It's a spring type mini notepad so it's easy to turn the pages. The pages are all lined. And pink!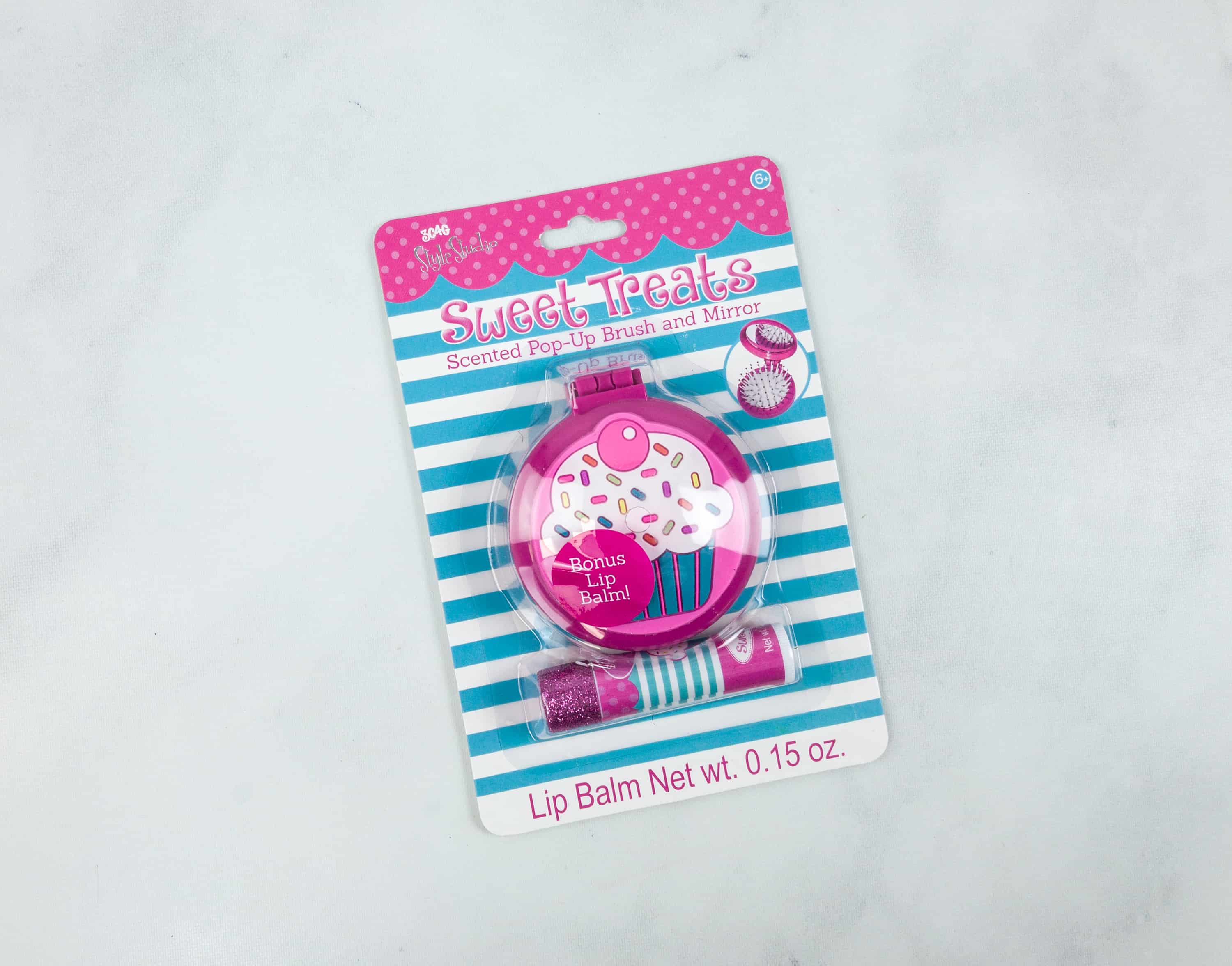 Style Studio Sweet Treats Scented Pop-Up Brush And Mirror ($4.99) This compact brush and mirror set is perfect to bring during travels. It even comes with a bonus lip balm!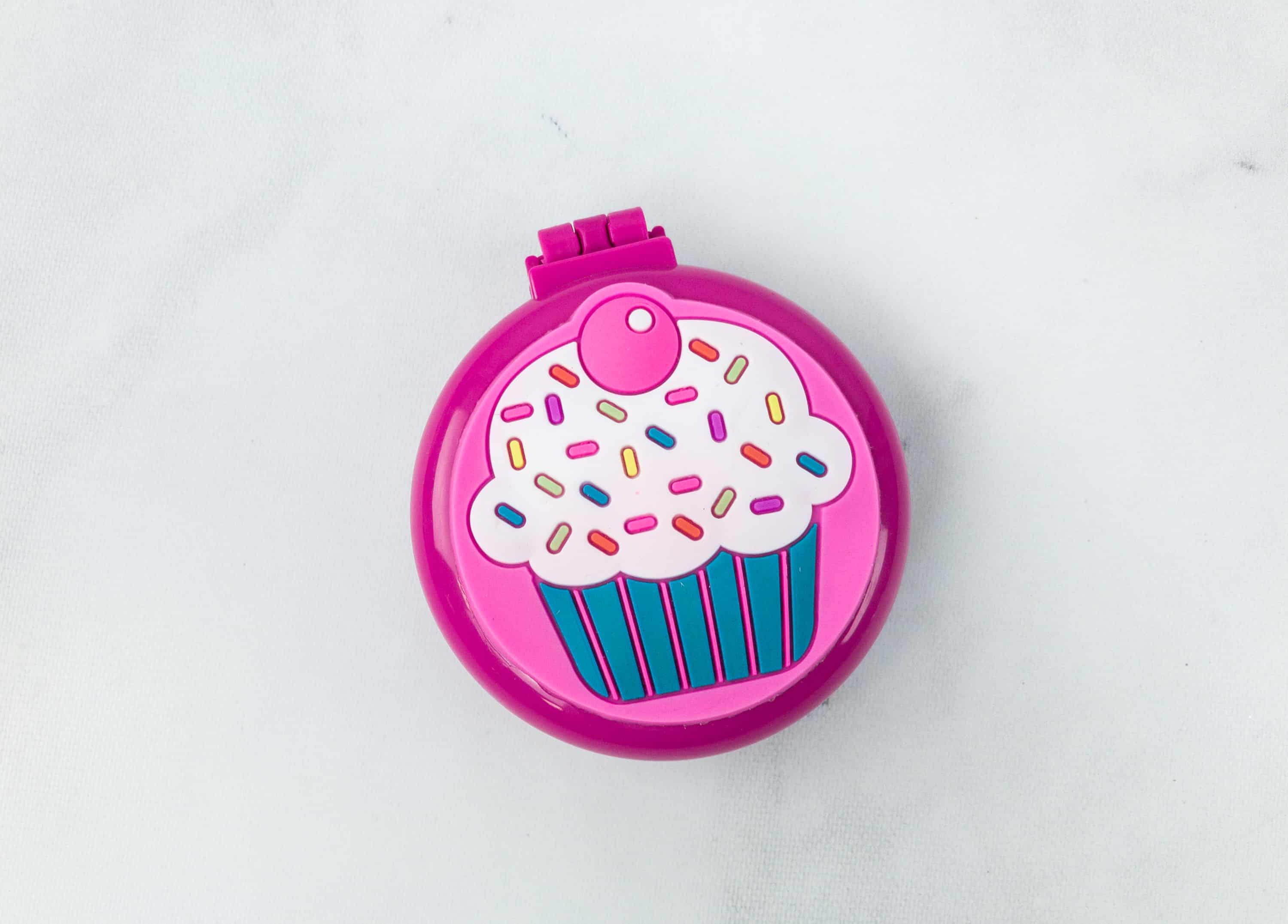 This cute compact has a cupcake design on its cover. It even has sprinkles!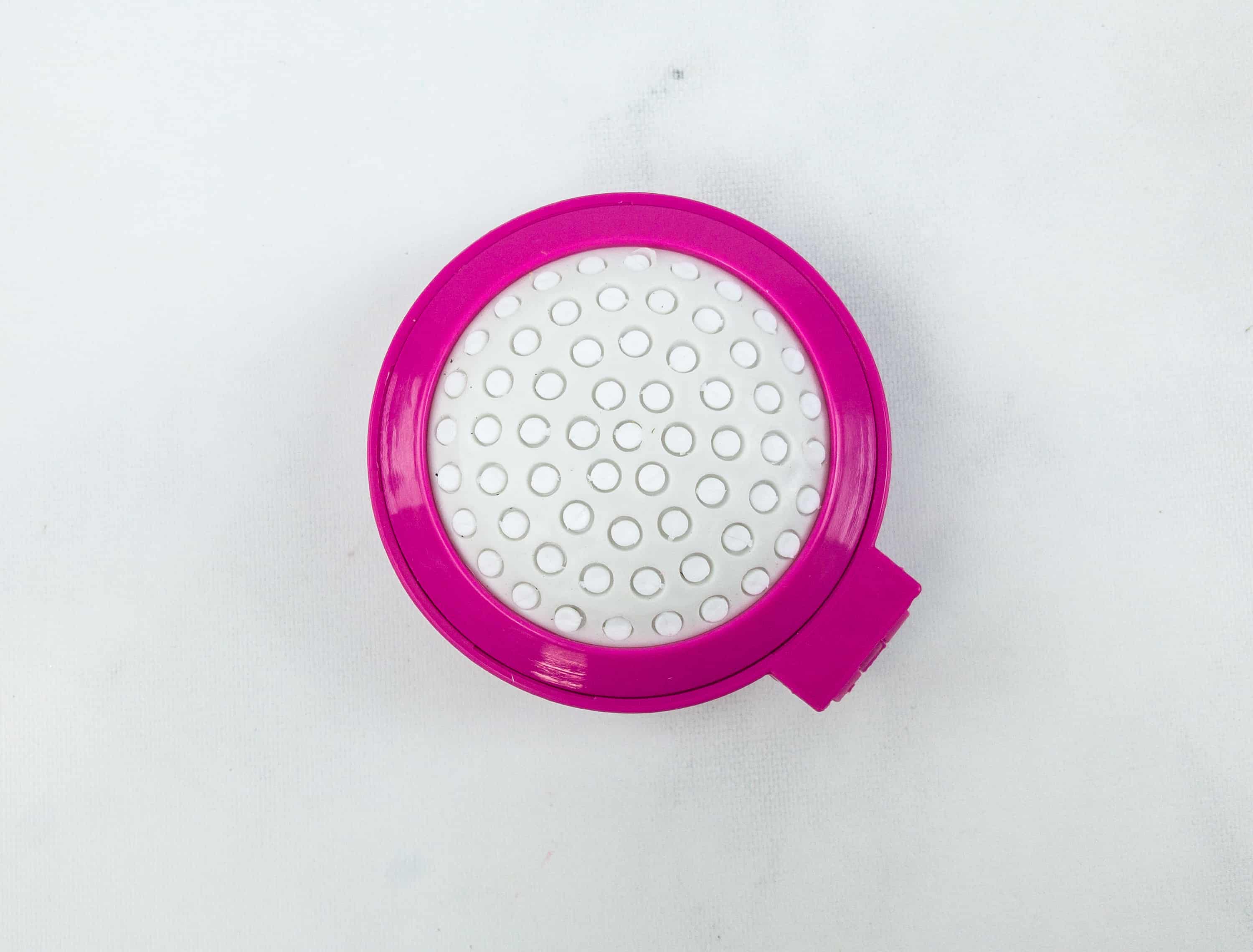 The bottom of the compact is soft. This is where the brush is located.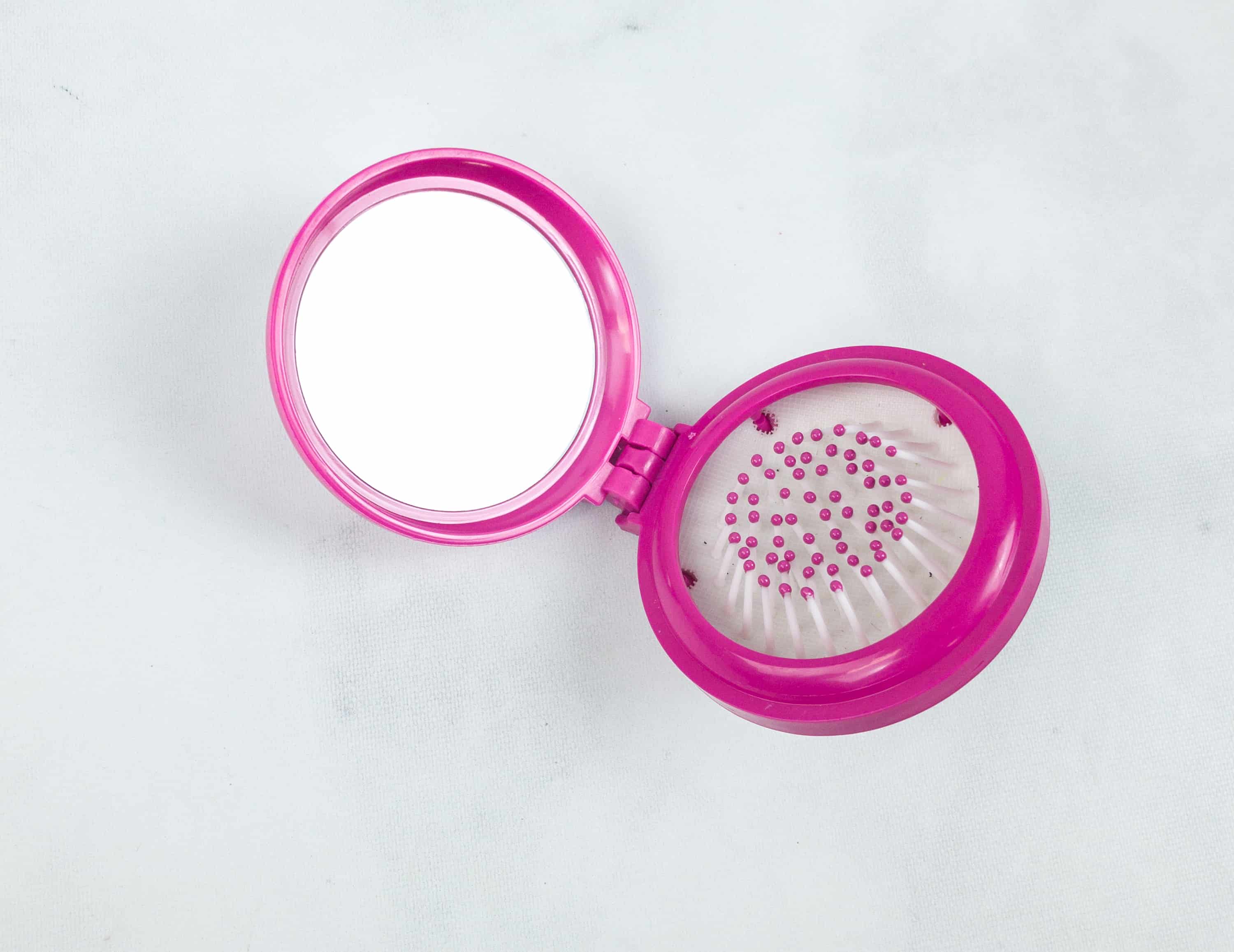 When you open this compact, you will see a mirror and the folded brush inside.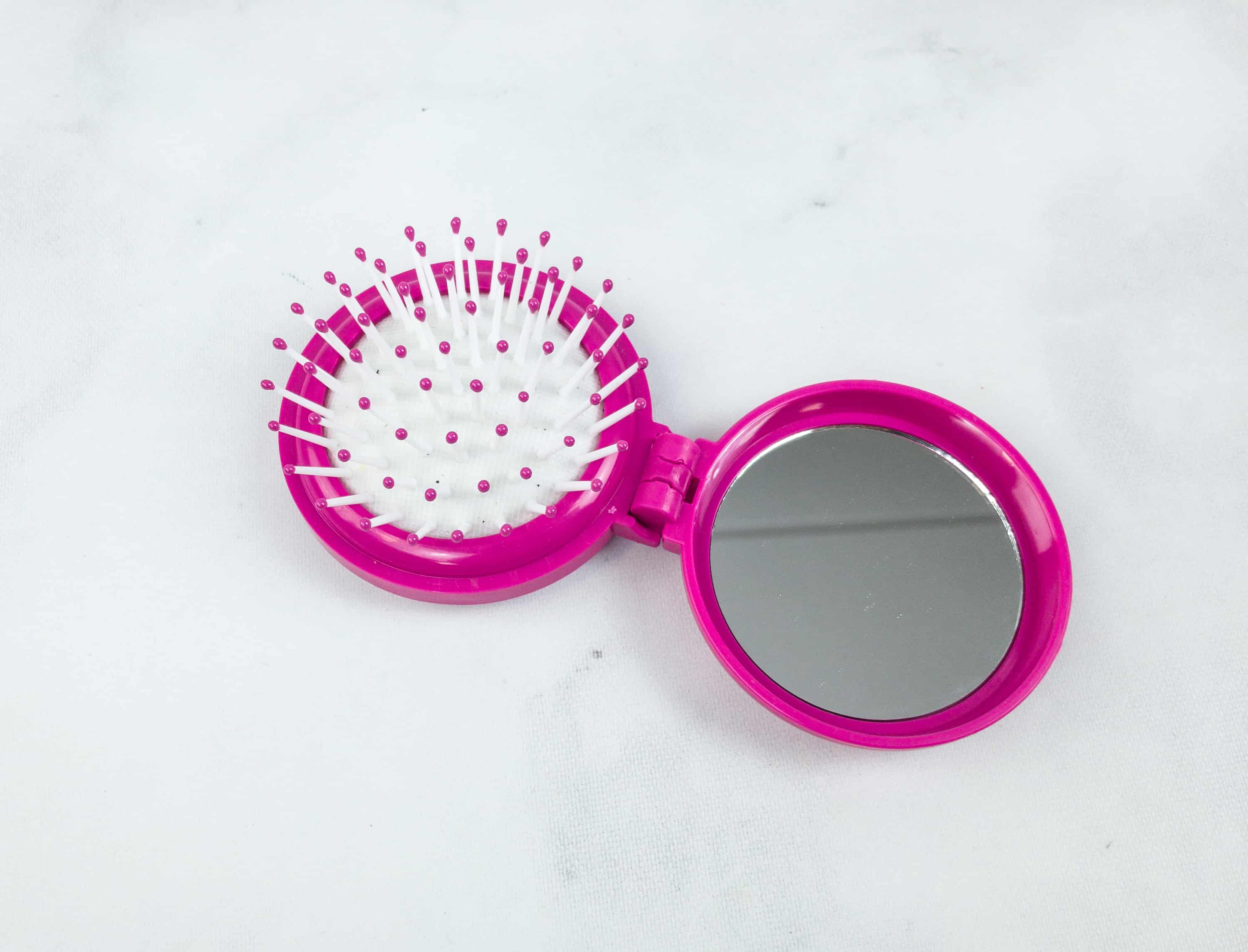 Push the brush from the bottom, then it will pop out and will be ready for use. It's really useful and convenient!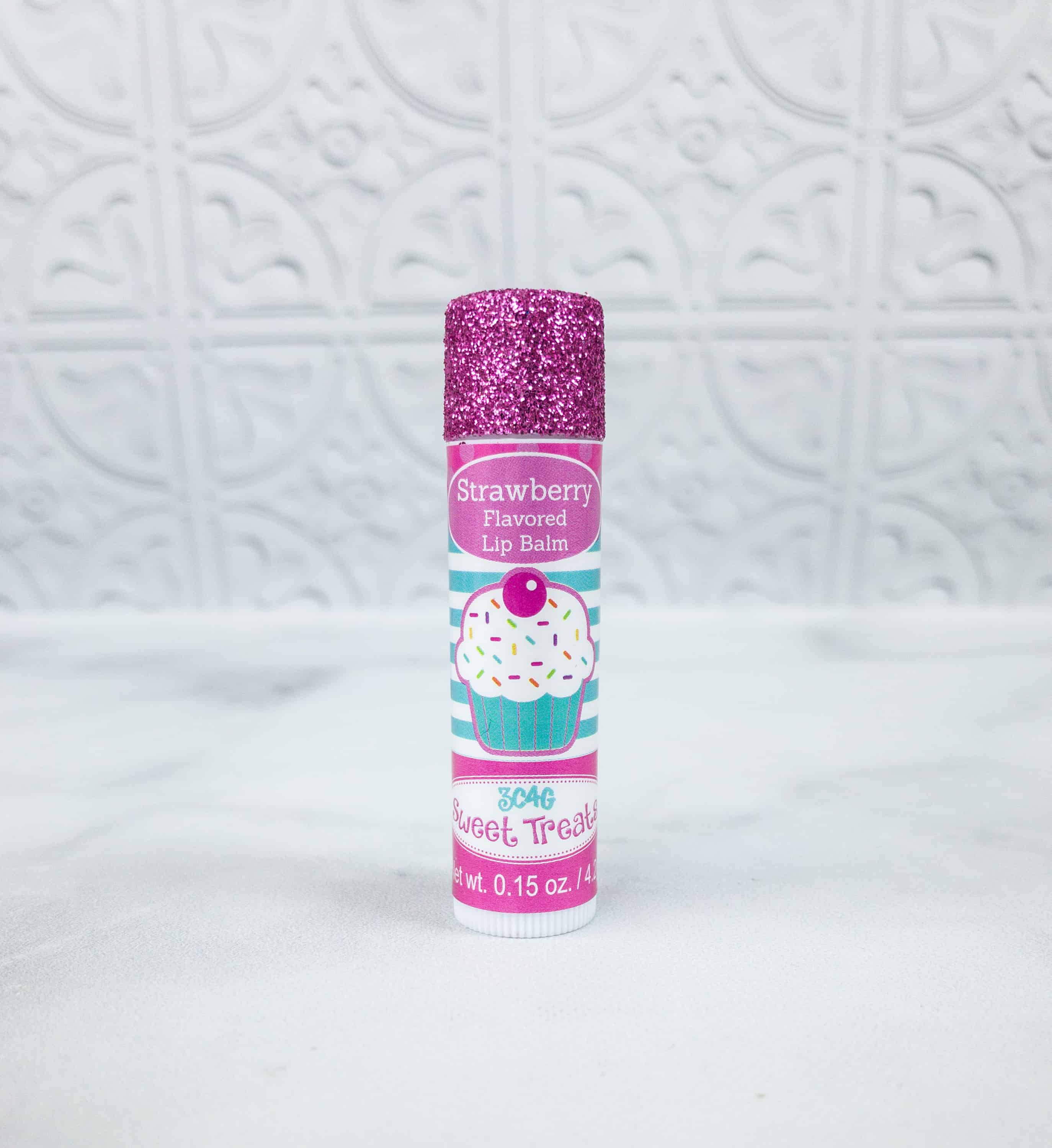 The bonus lip balm is strawberry flavored.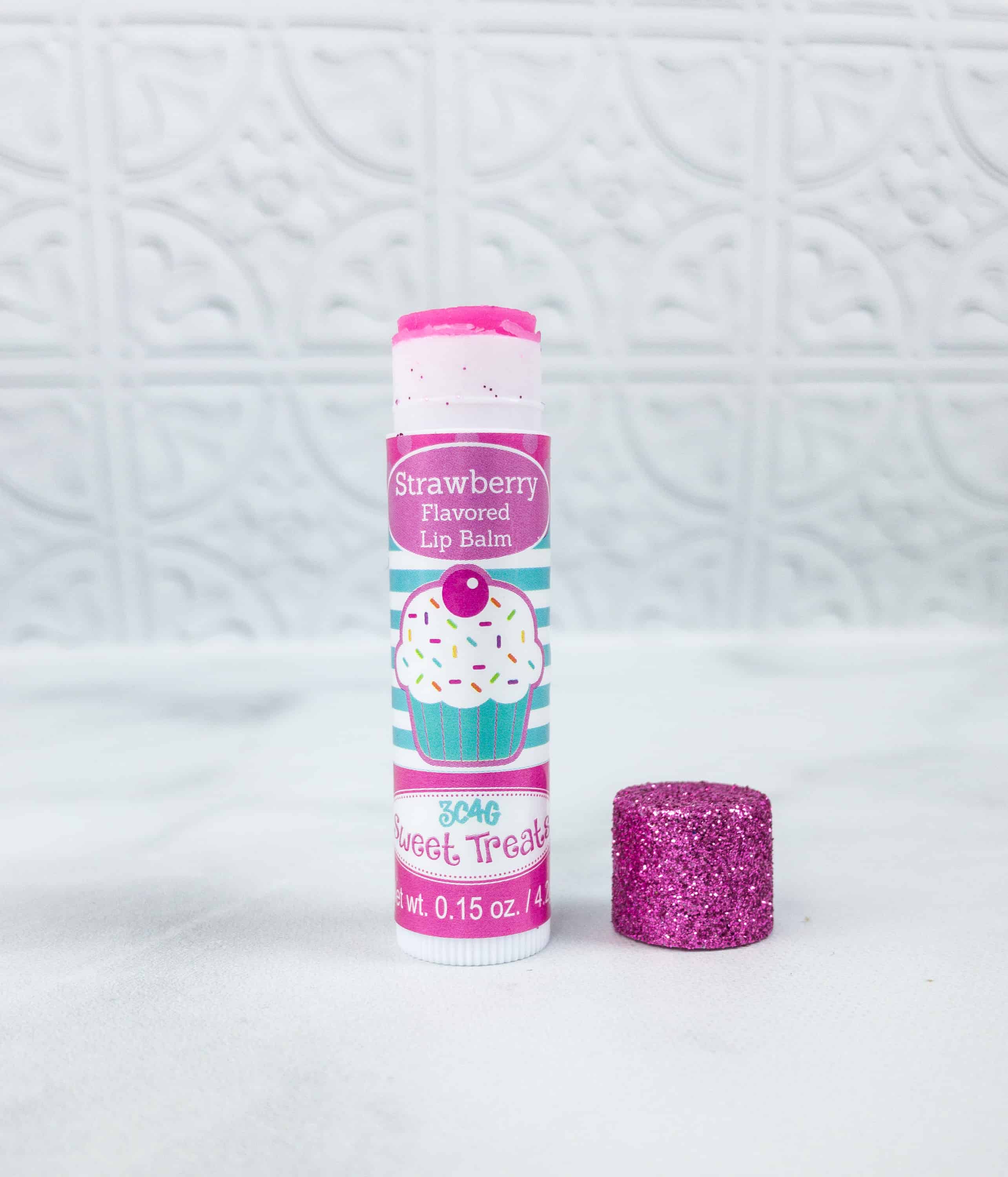 It has a nice scent and it keeps my daughter's lips moist and soft.
Ice Cream Water Tumbler. To complete this month's sweets themed items, here's a water tumbler shaped like an ice cream in a cone. The body is purple, while the cap looks like vanilla ice cream. It even comes with a striped straw. It's so adorable and I've been begging to have it as my own!
Fairy Godmother Treasure Box came with cute and fancy items that indeed made my little girl feel like a princess. She loved the hologram bag the most, but the rest of the items are also pretty and useful. Getting all these for $49.99 is worth it! We thought this box was just an adorable standout. The subscription makes a great gift for kids and tweens! This subscription box has been selling out and it's easy to see why – it's just a fantastic curation of items kids that are into everything sweet and sparkly will totally love.
Are you getting the Fairy Godmother Treasure Box?
Visit Fairygodmother Treasure Box Princess Treasure Box to subscribe or find out more!