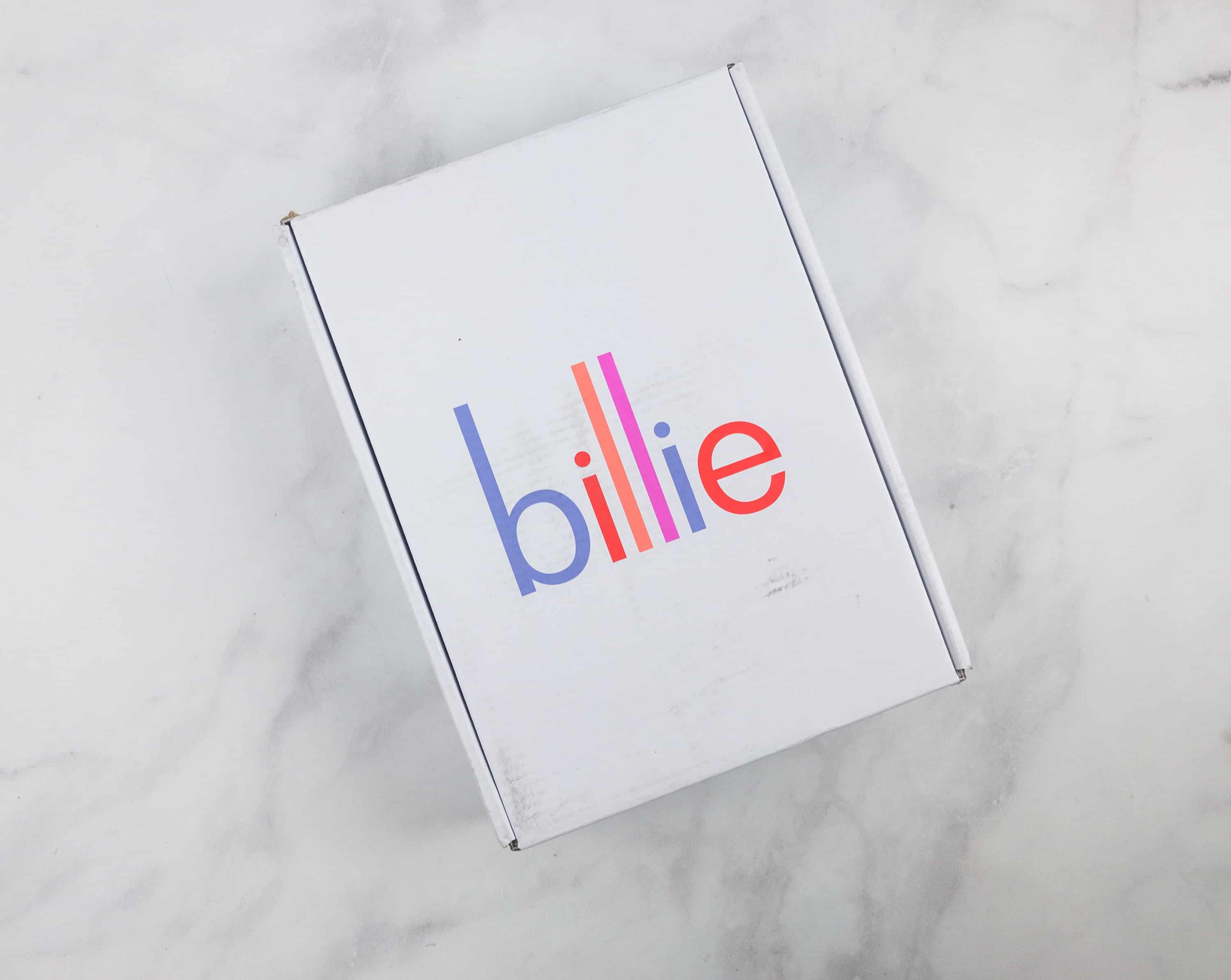 Billie is a monthly subscription that delivers high-quality shaving supplies and body products, without clichés or false promises. The subscription starts at $9, with free shipping to the US. You'll get a handle, magnetic holder, and two 5-blade cartridges in your first shipment. Subsequent shipments include 4 replacement cartridges, plus you can add-on to your subscription.
When you sign up you pick the color of your razor handle, the frequency at which you shave (this sets your replacement blade frequency from once a month to every 3 months), and select any add-ons.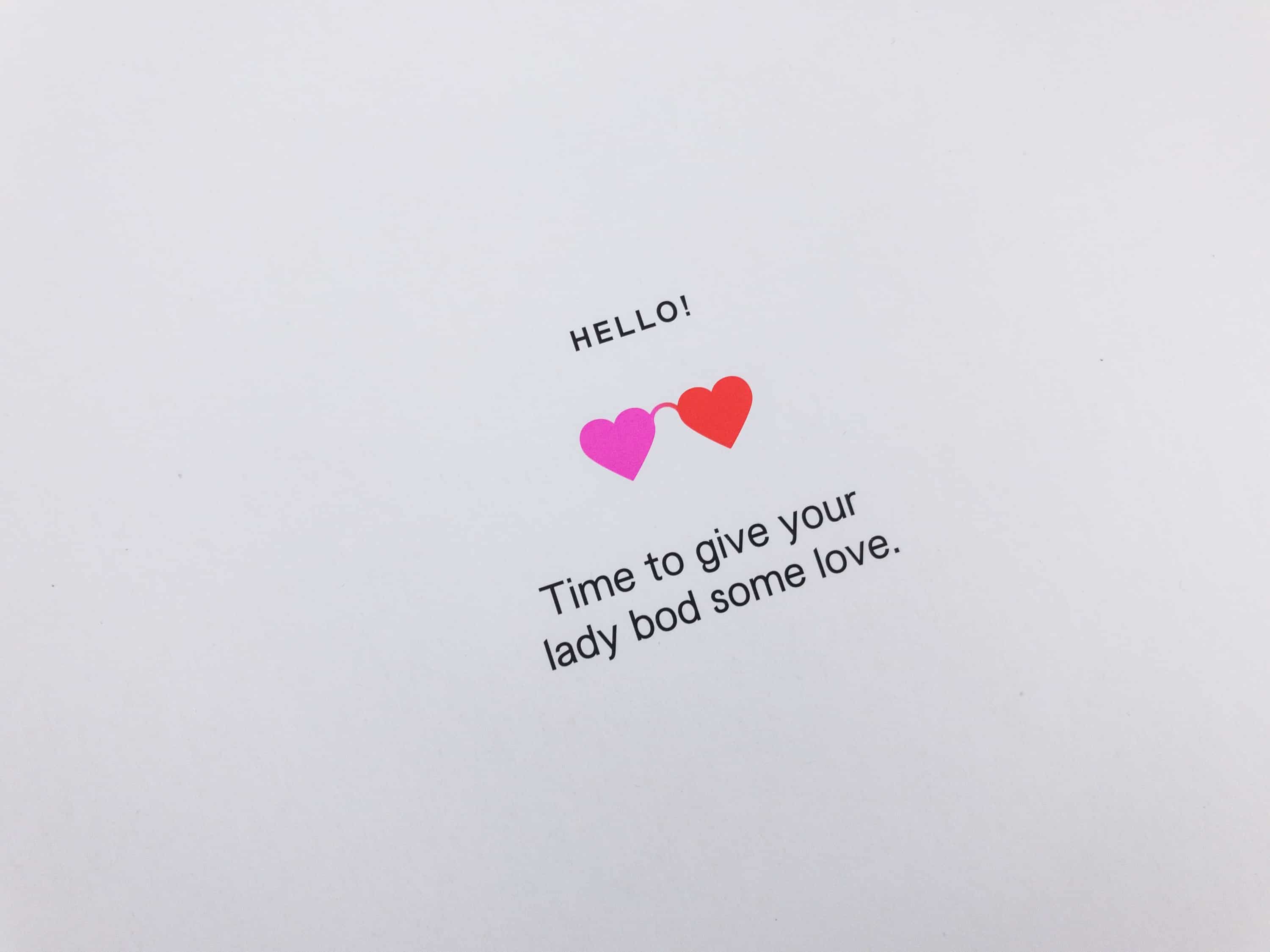 Women shave differently than men, so the razors they send are tailored to women's specific needs.
All items are neatly sealed inside this cute customized packaging.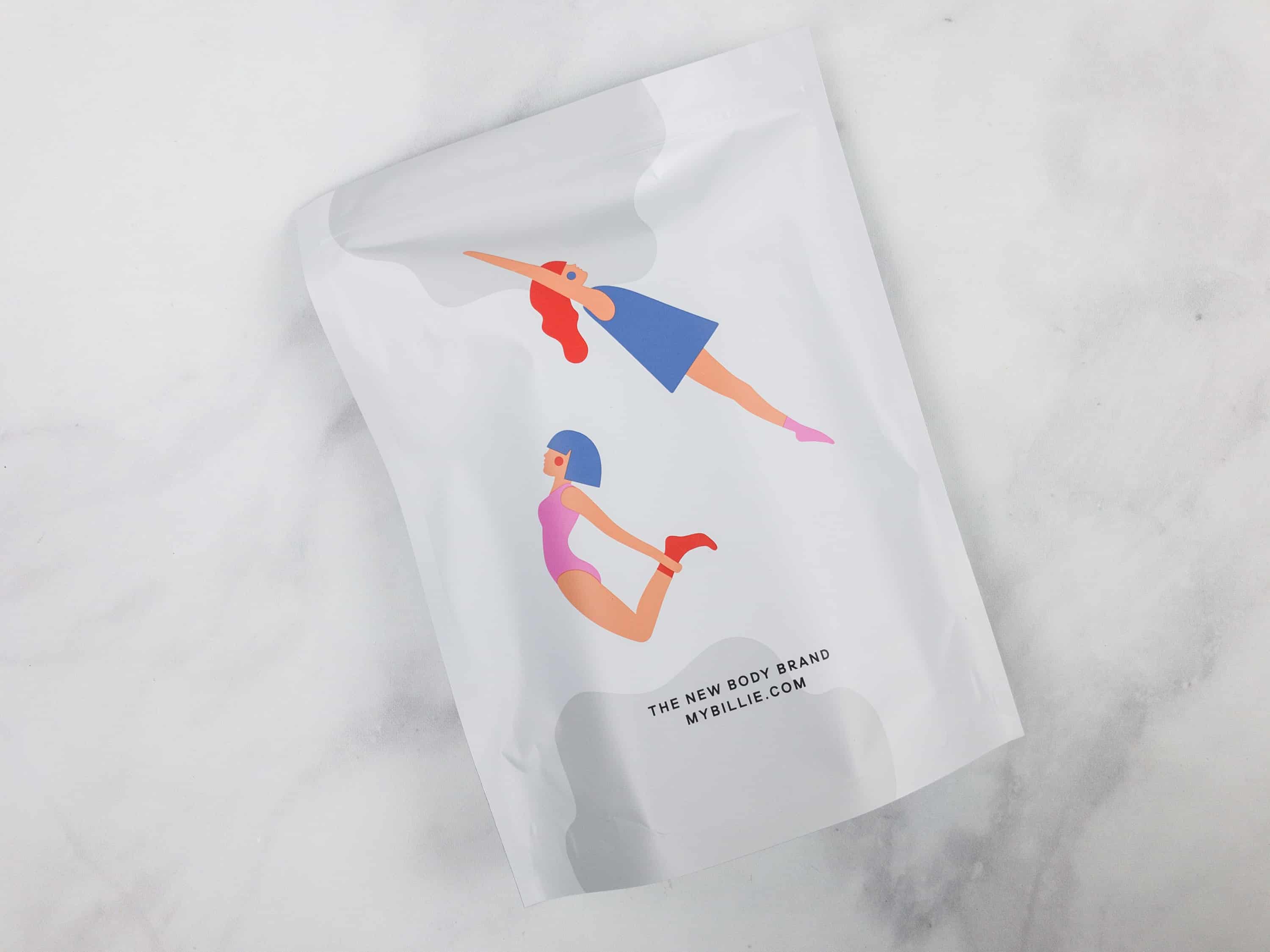 Billie believes that every woman deserves a treat and they're here to provide each subscriber with TLC from top to toe!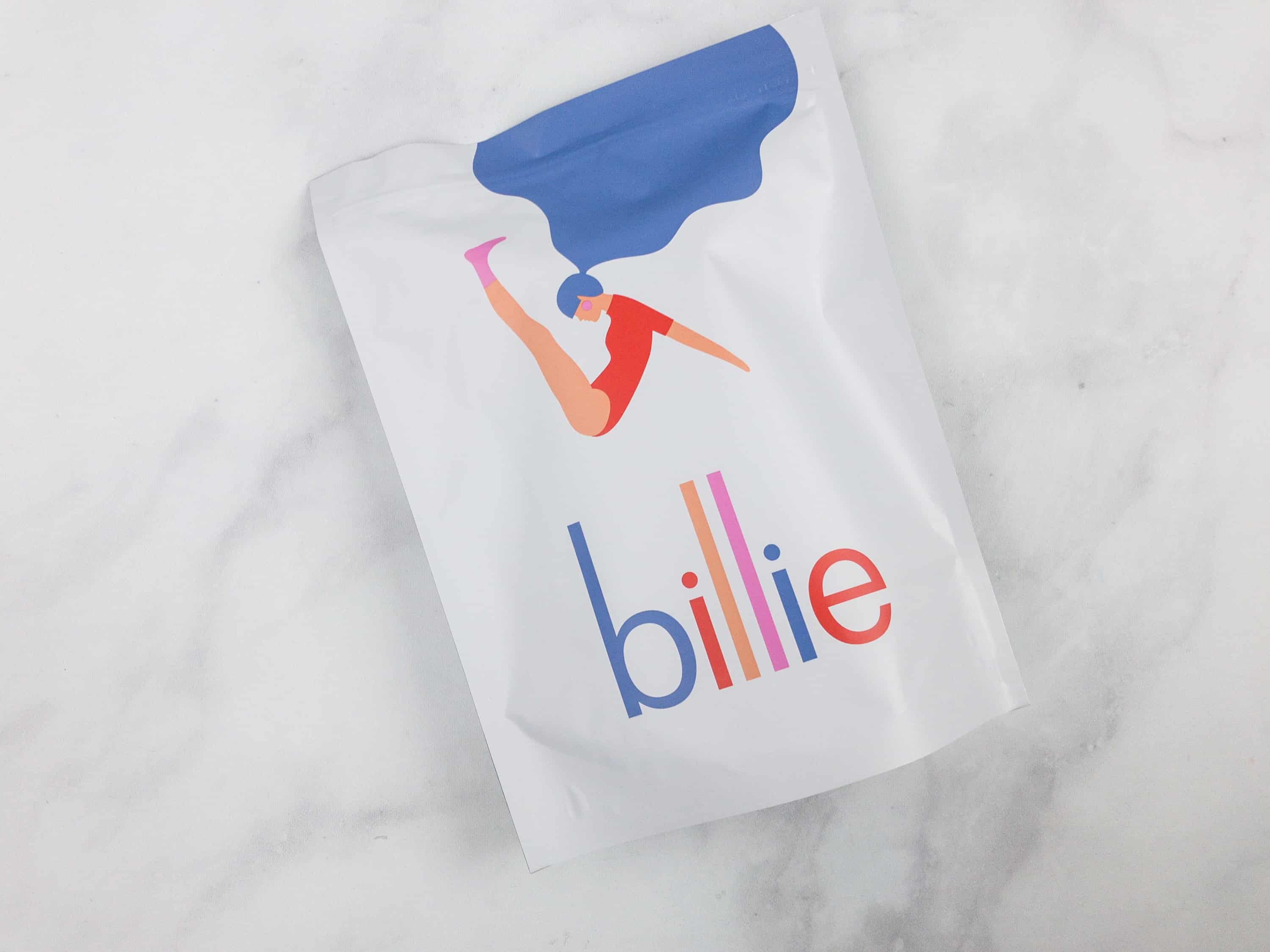 The packaging features a colorful Billie logo.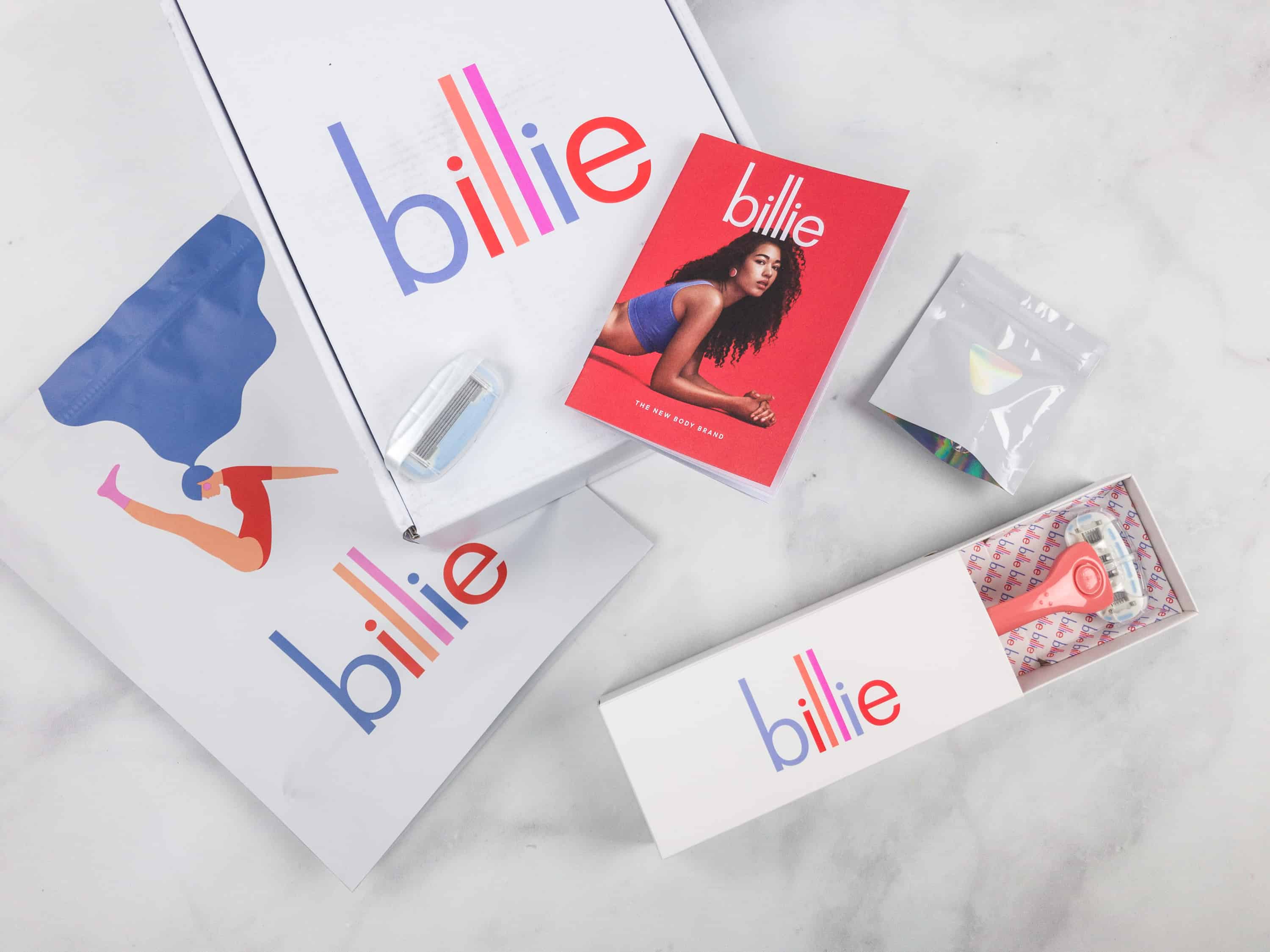 Everything inside my box!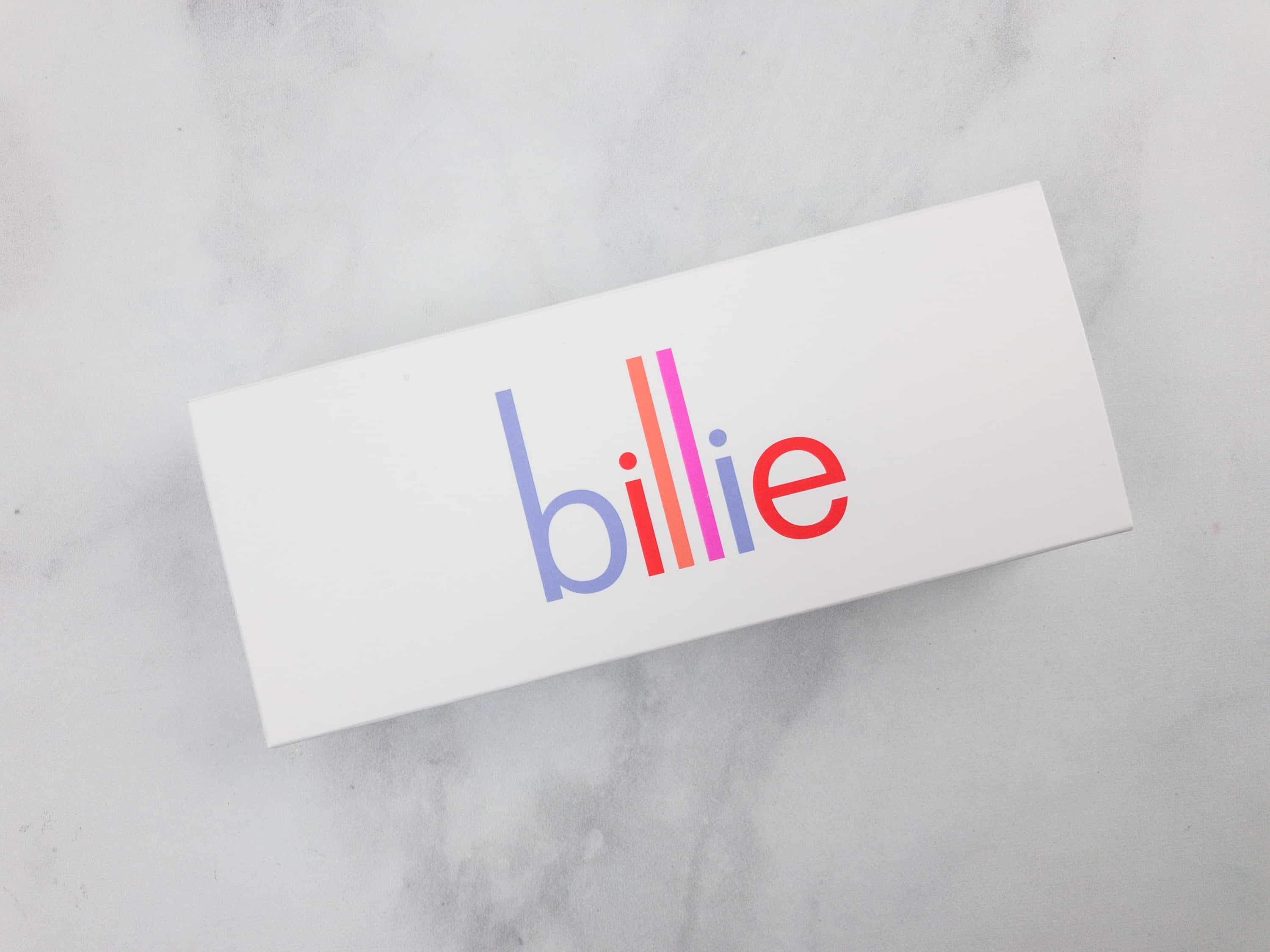 This cute little box contains the razor.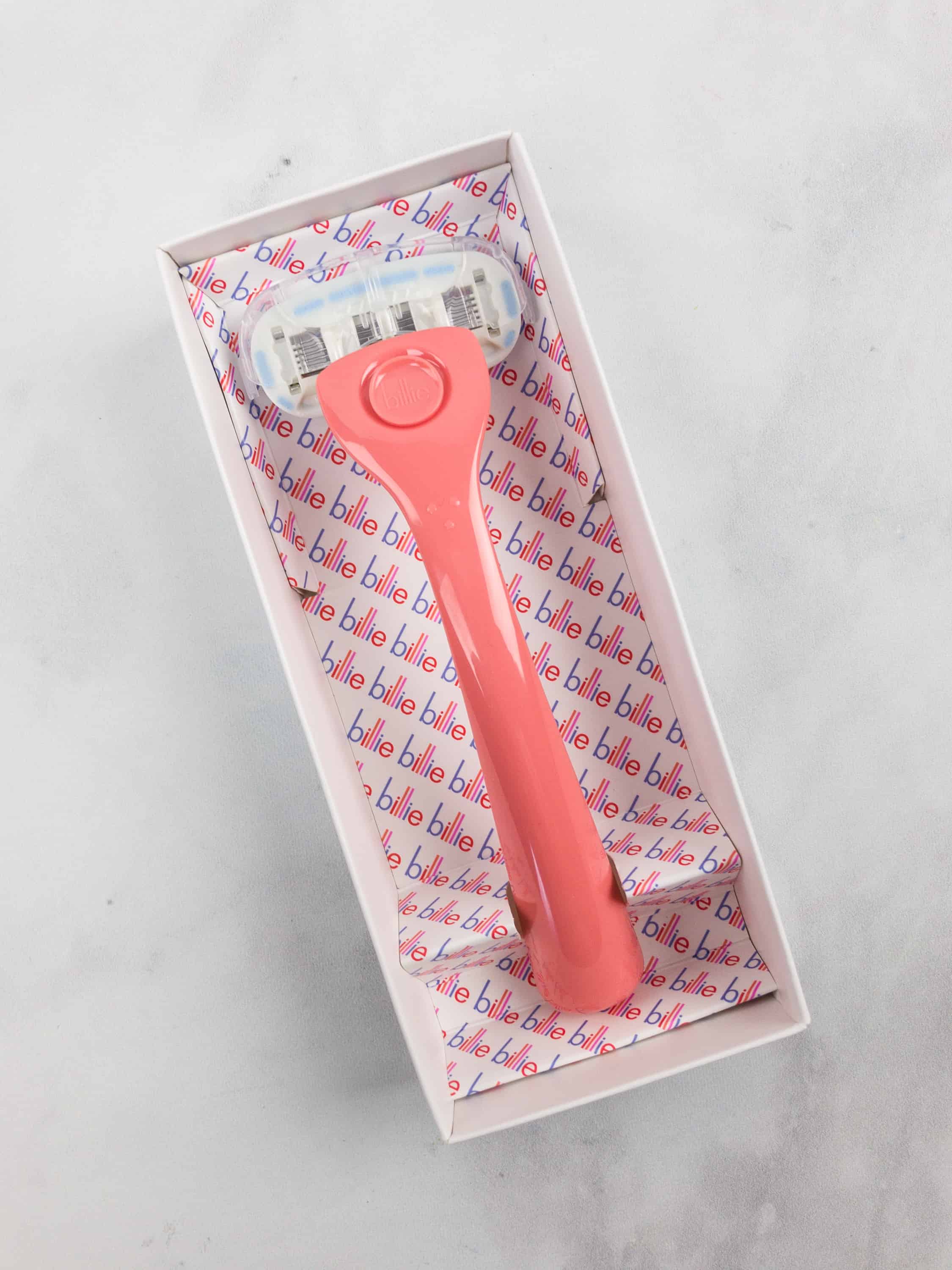 I chose to get the razor in Coral! The other available colors are Periwinkle Pop, Cool Blue, and Billie Blush.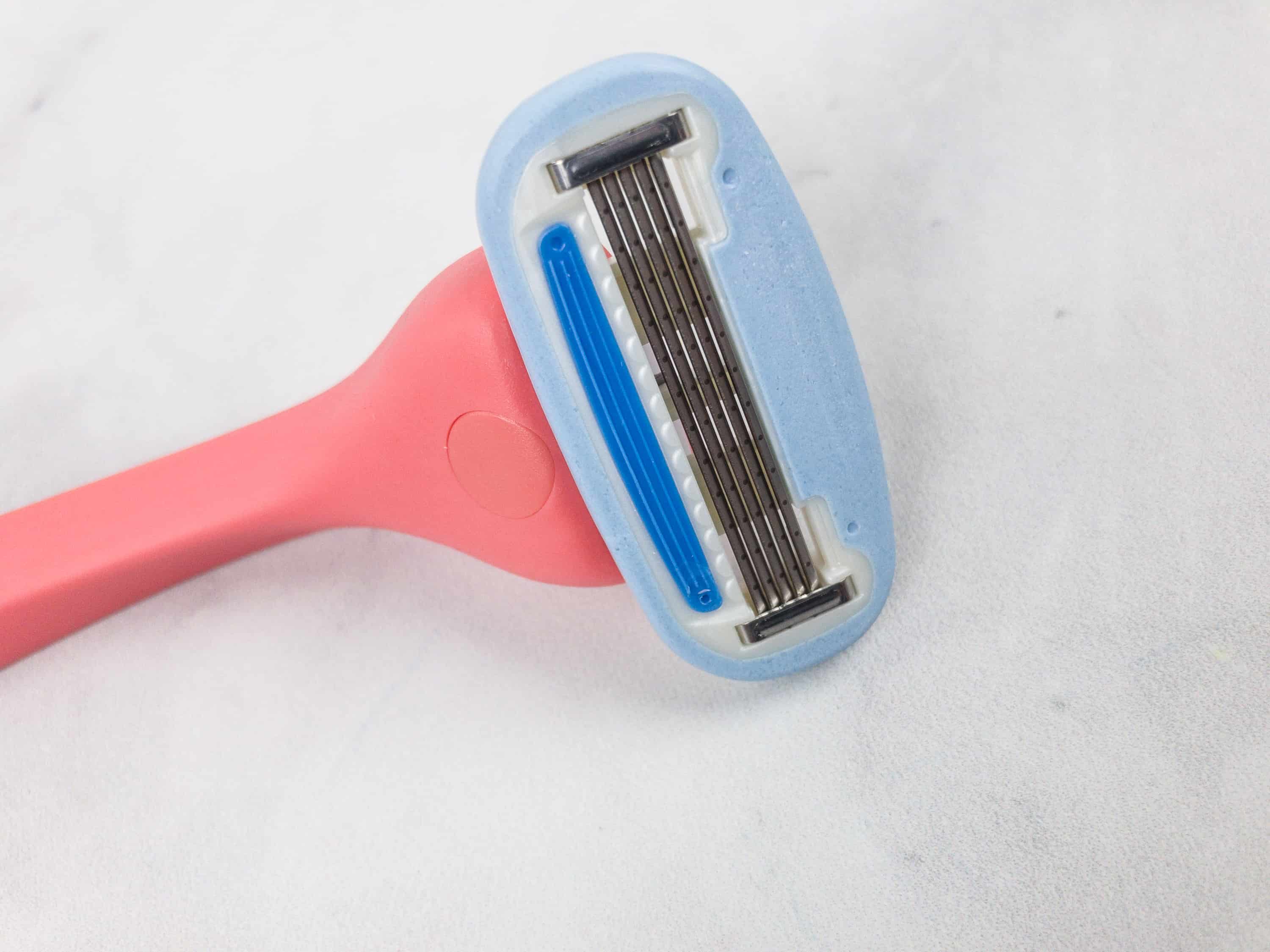 The nickel-free blades are made from premium stainless steel which are sharpened for a close and accurate shave.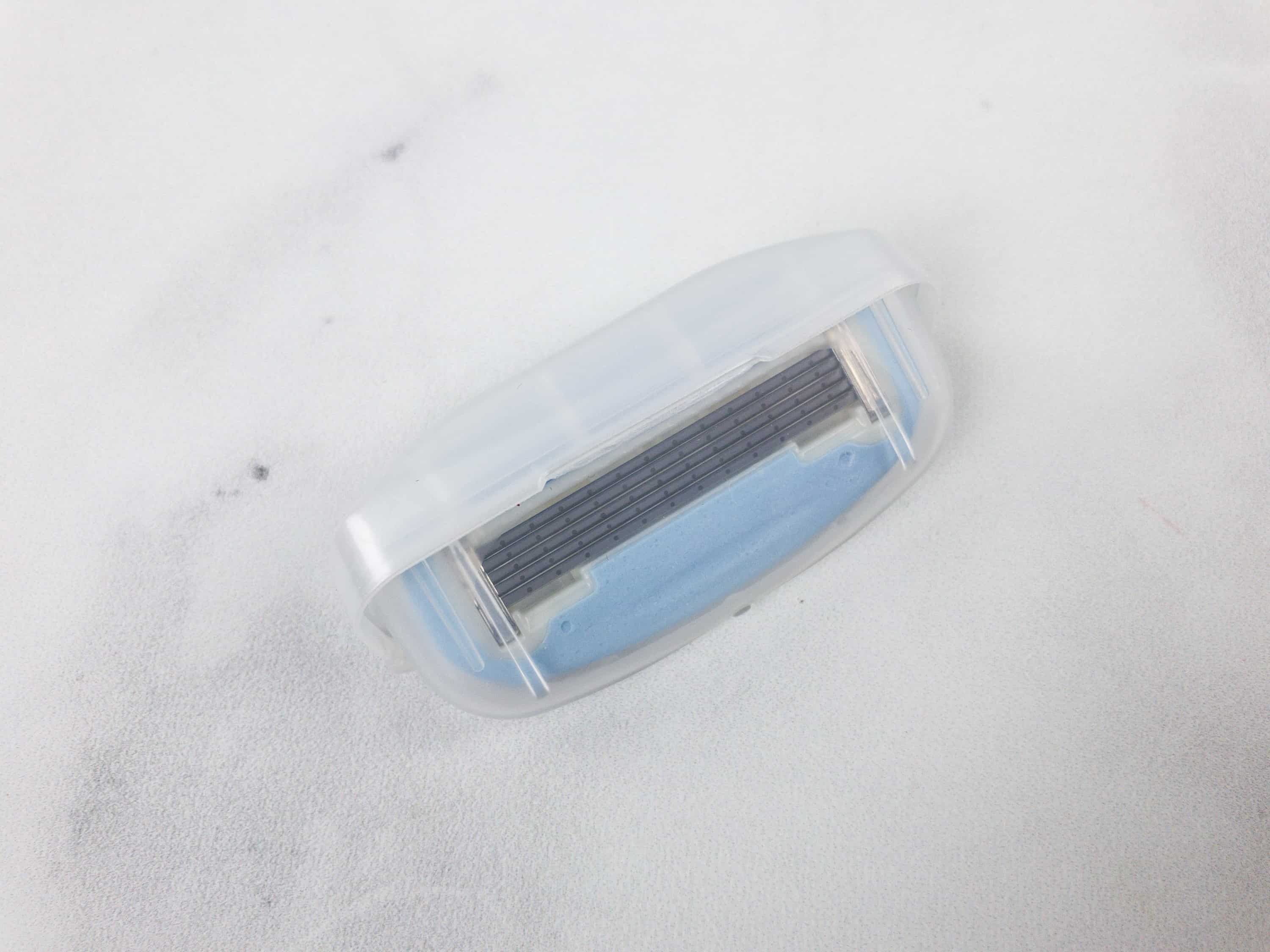 The box also provides an extra razor cartridge for replacement!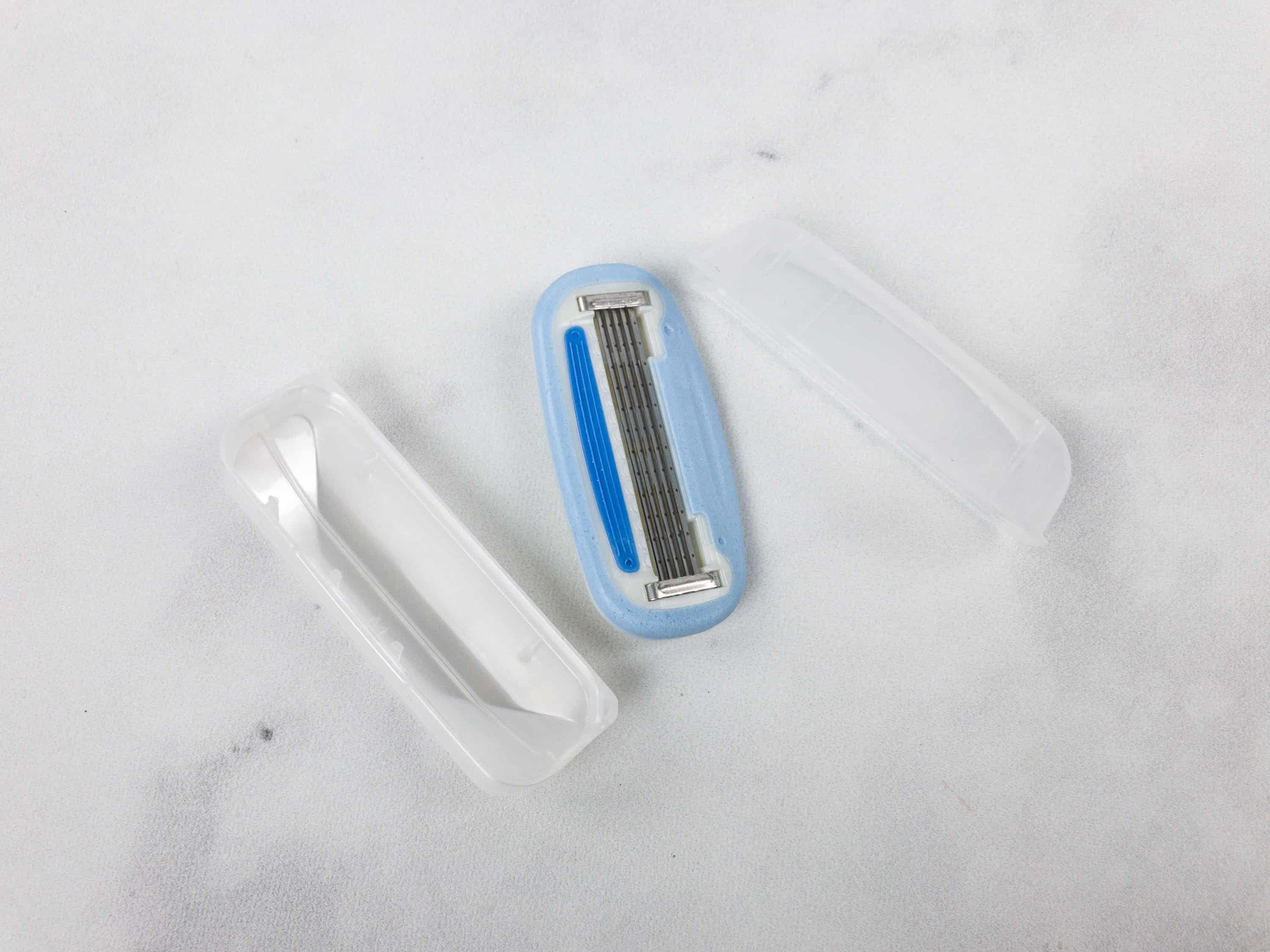 Each razor cartridge is made of 5 sharp American-made blades, evenly distributed with optimal spacing to allow shave cream, soap, and hair to pass by.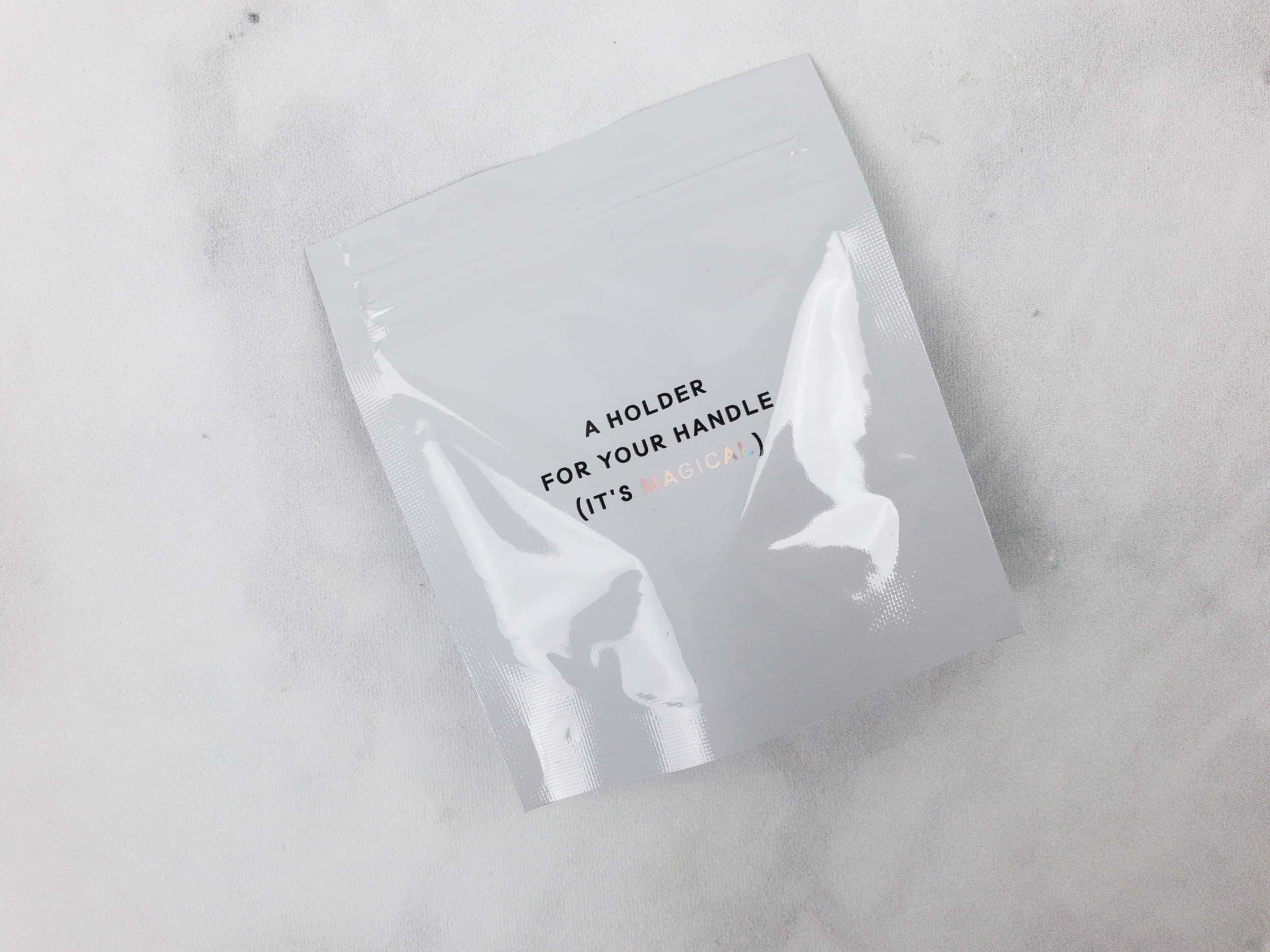 I'll never worry about losing my razors again, thanks to this magnetic holder.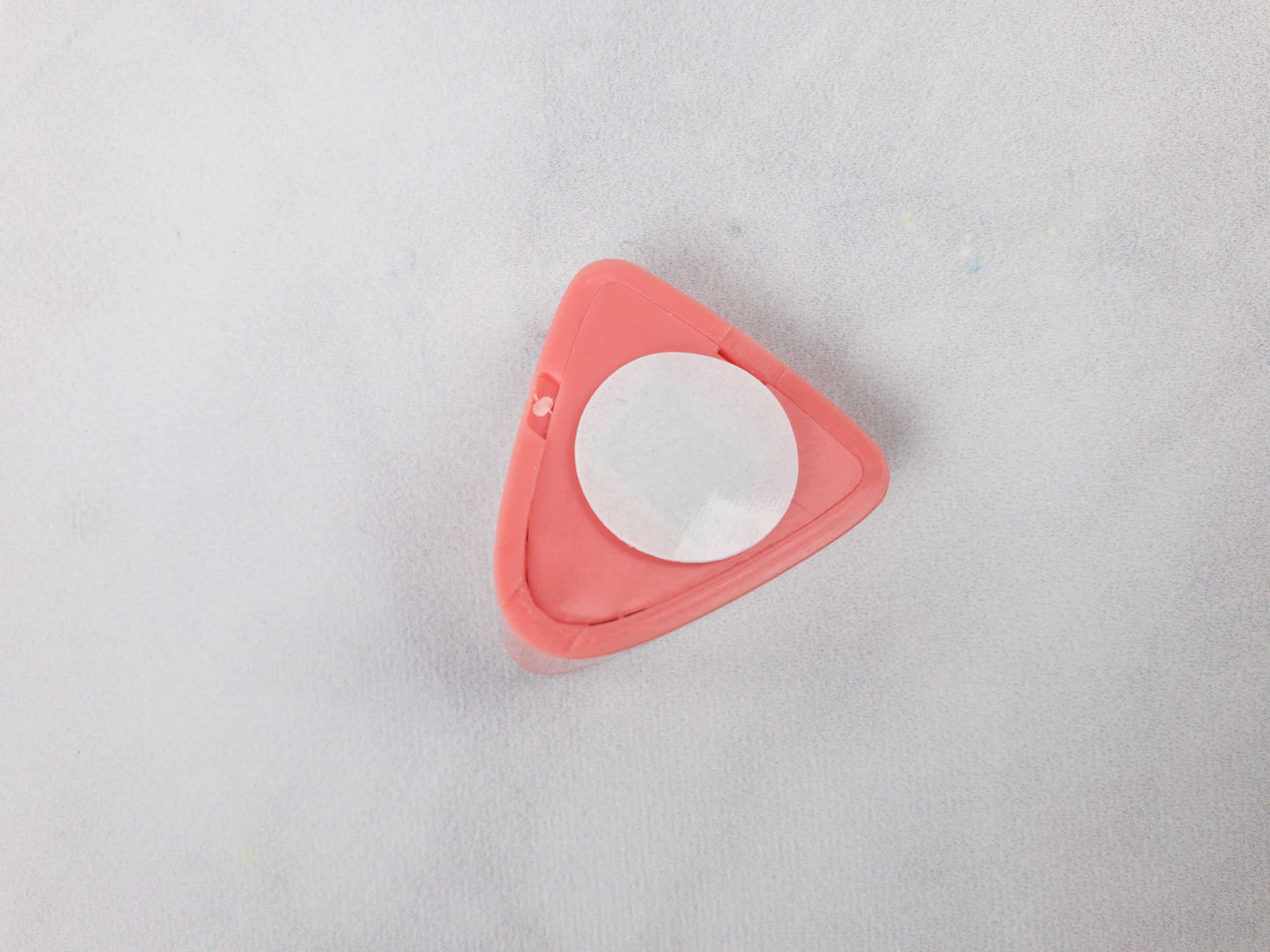 The razor holder also comes in Coral! It has a sticker at the back which can easily be stuck on all smooth surfaces.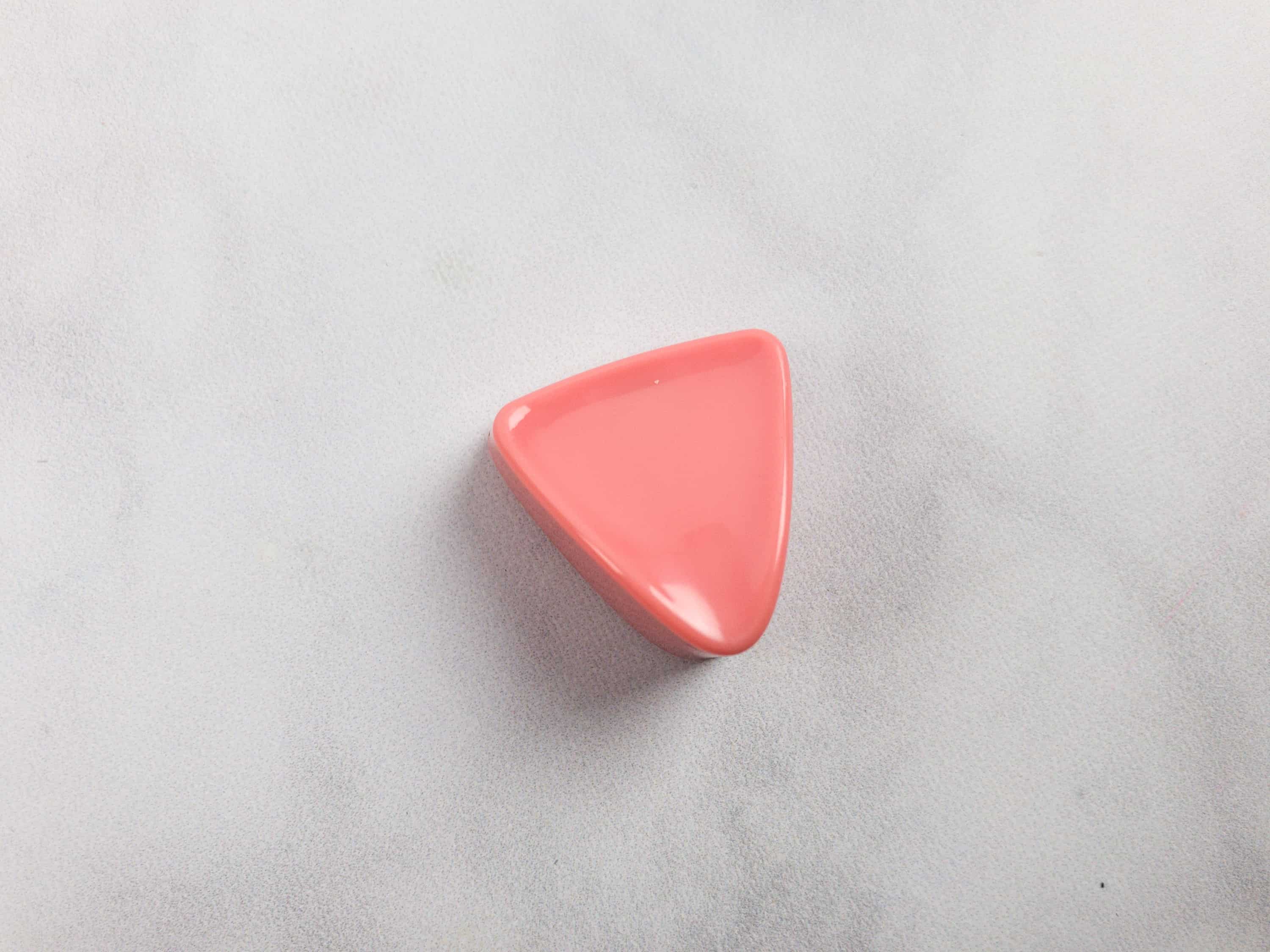 It also has a built-in magnet.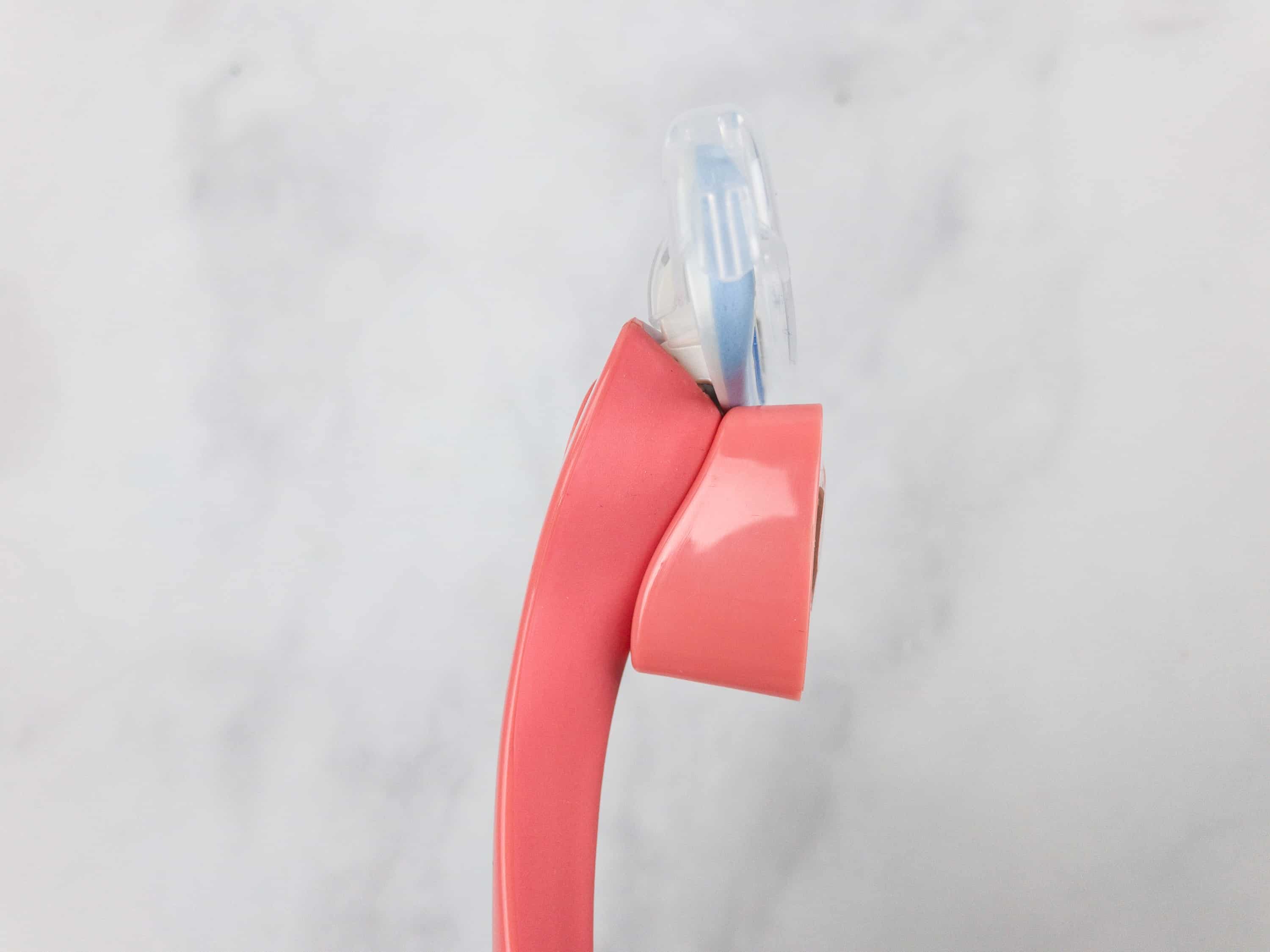 This magnetic holder is specifically designed to fit perfectly with the razor.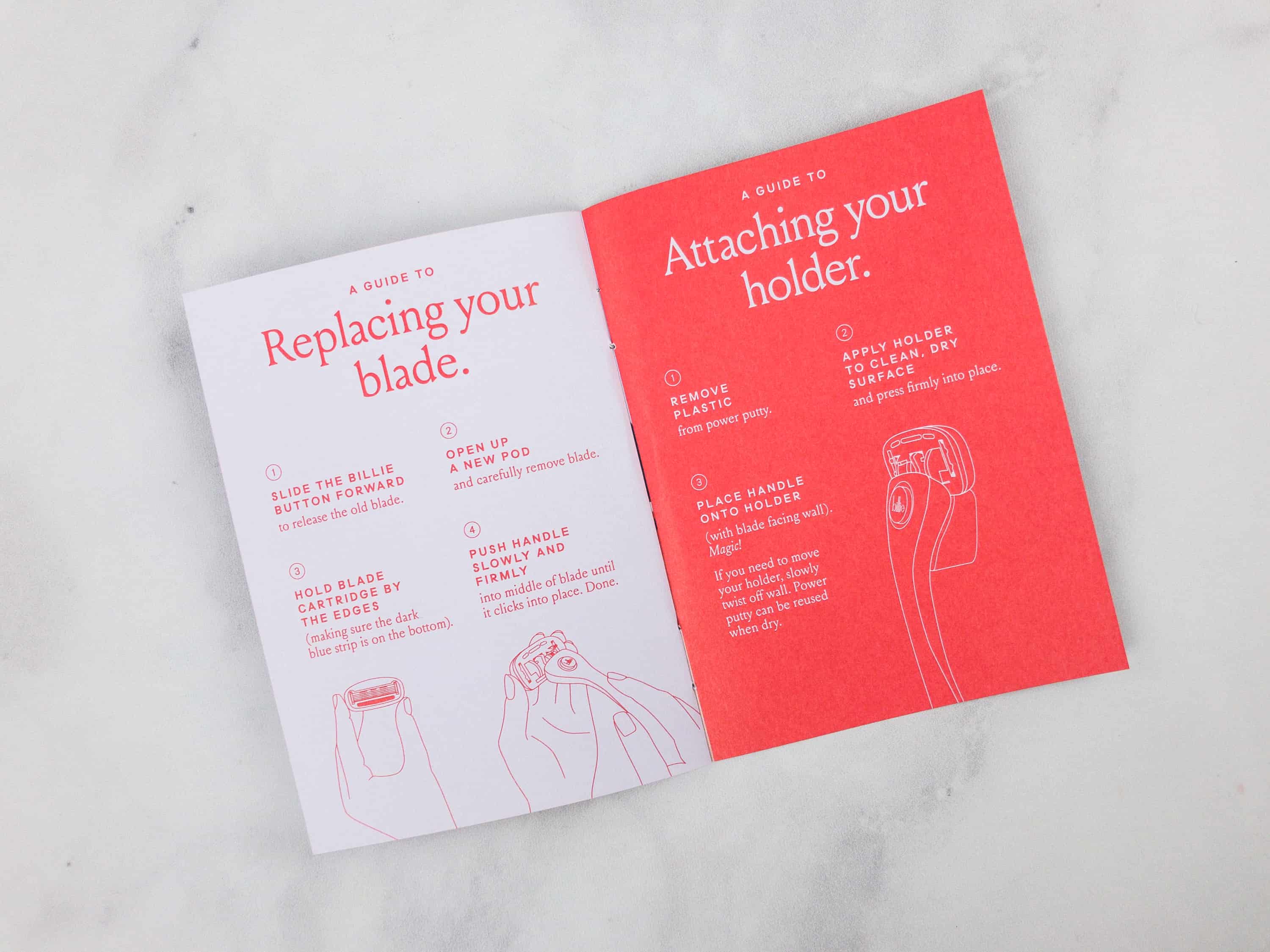 A booklet containing instructions for the blade replacement and razor holder attachment is also provided.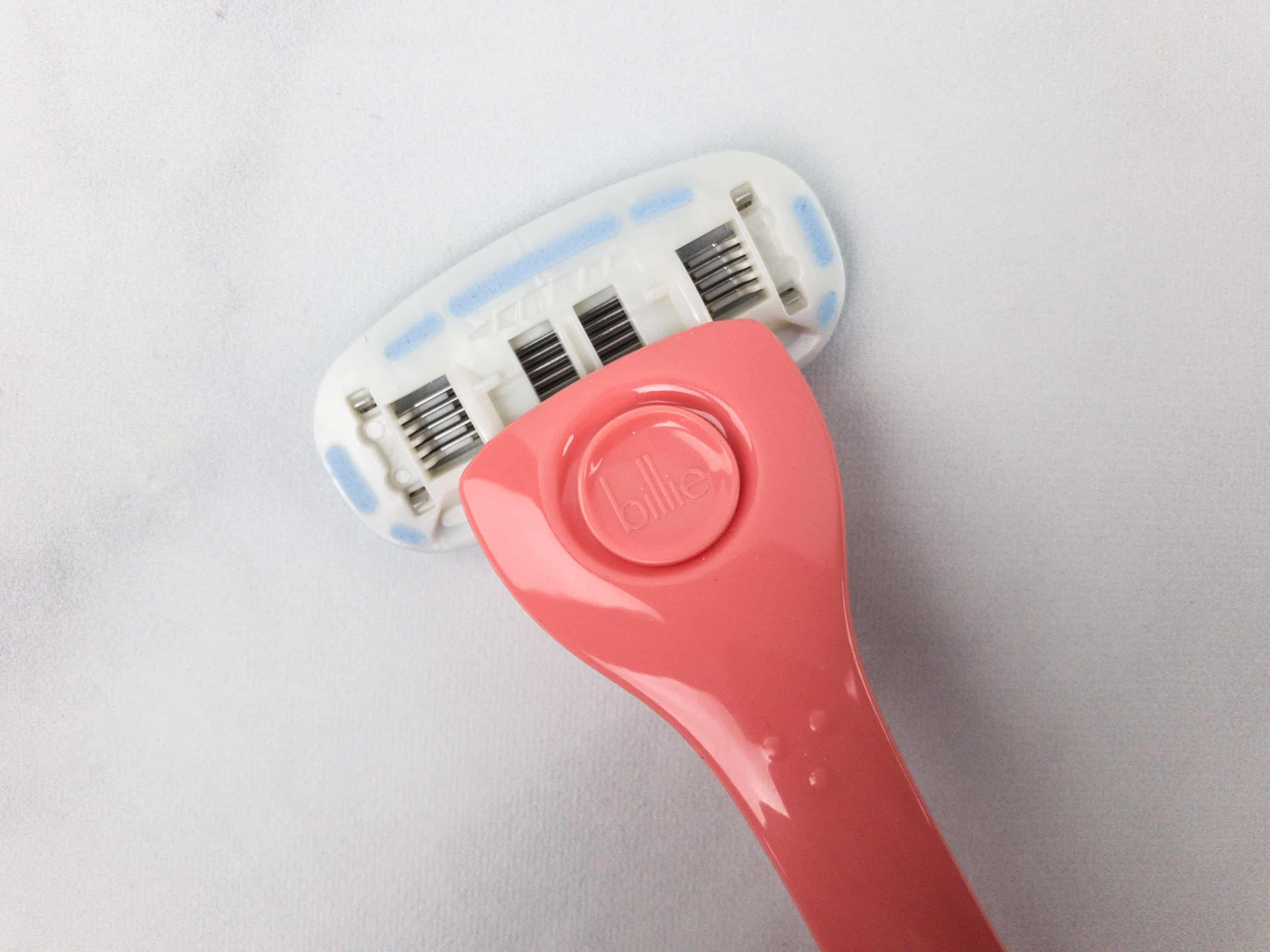 The handle is made with a light-weight resin.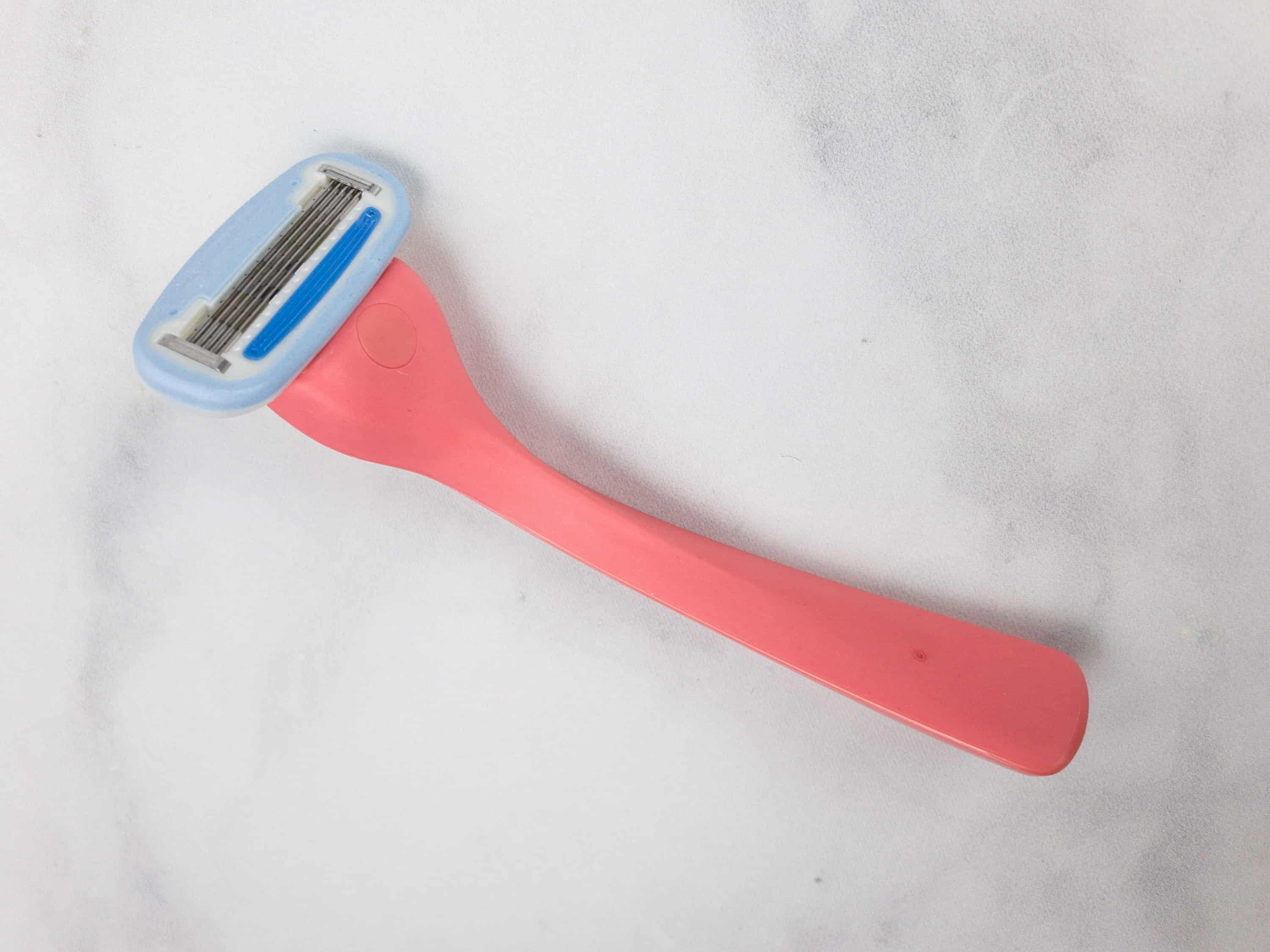 It also has a matte rubber core to optimize grip. Hasn't slipped from my hand once!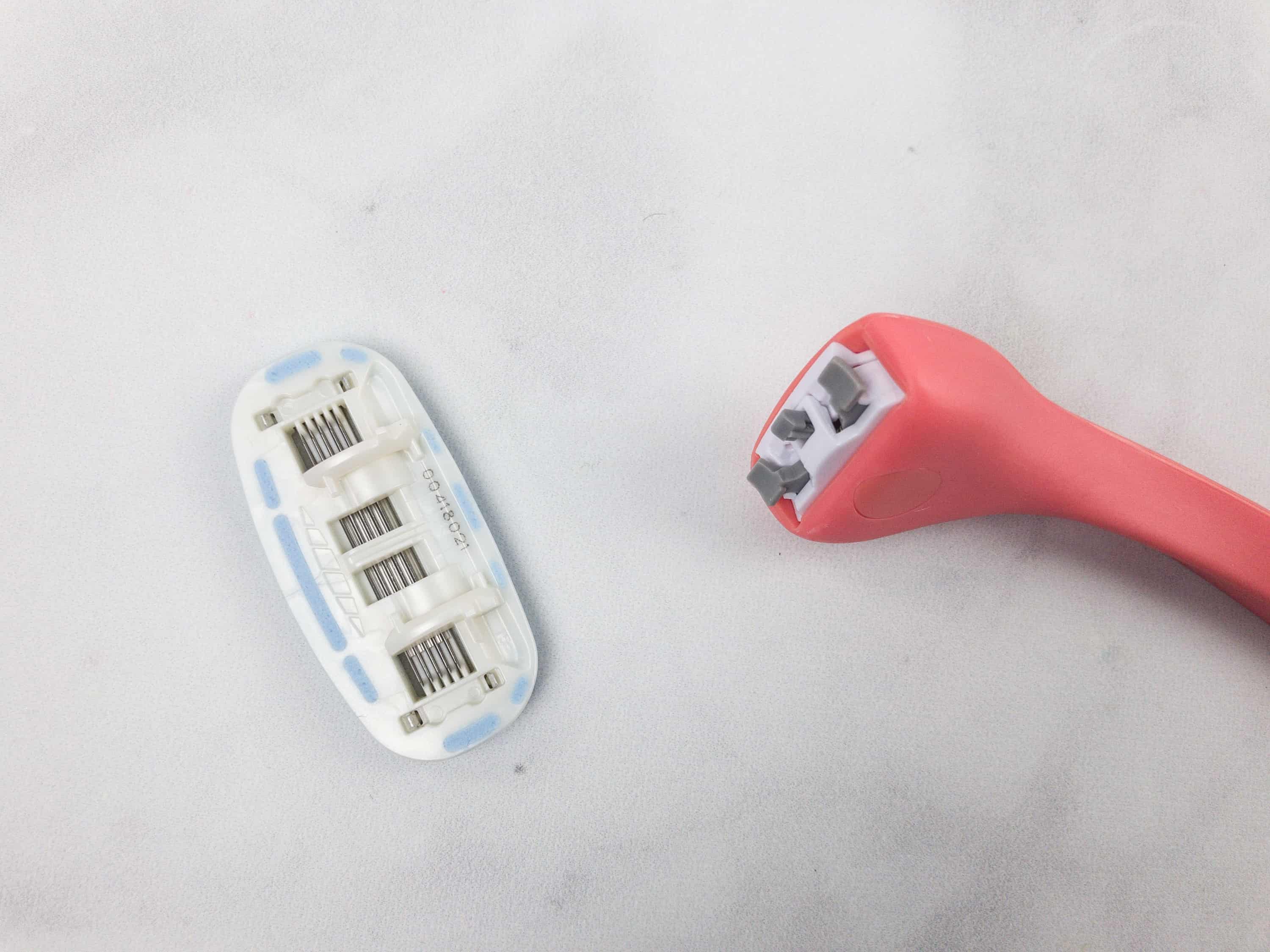 Replacing the blade is easy, just push the button on the back of the handle and the swap the old cartridge with a new one.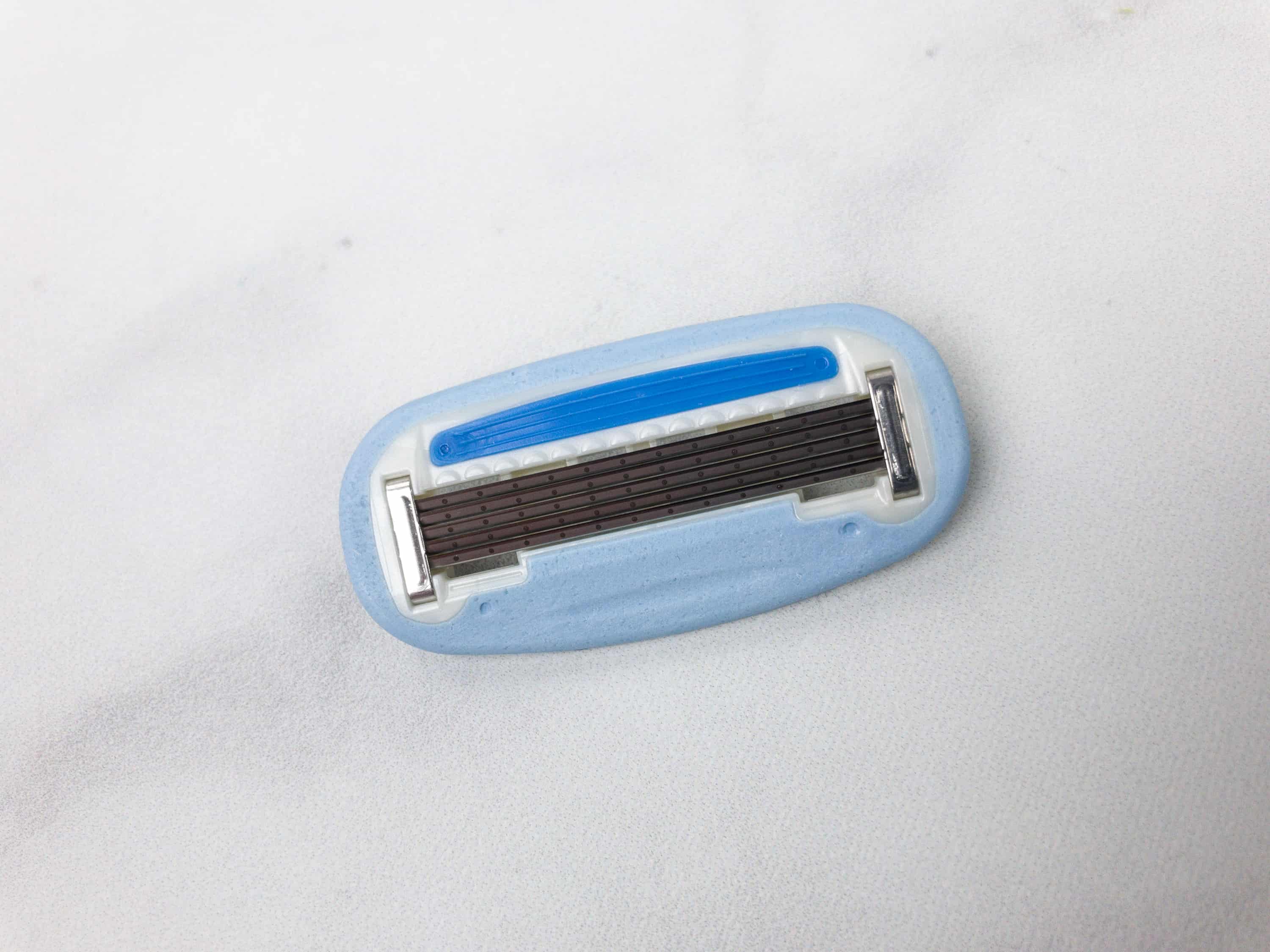 Billie blades are completely encased in aloe shave soap, designed to give you a smooth shave. Their soap is vegan, gluten-free, paraben-free, sulfate-free, non-GMO, uses no synthetic fragrances, and is never tested on animals!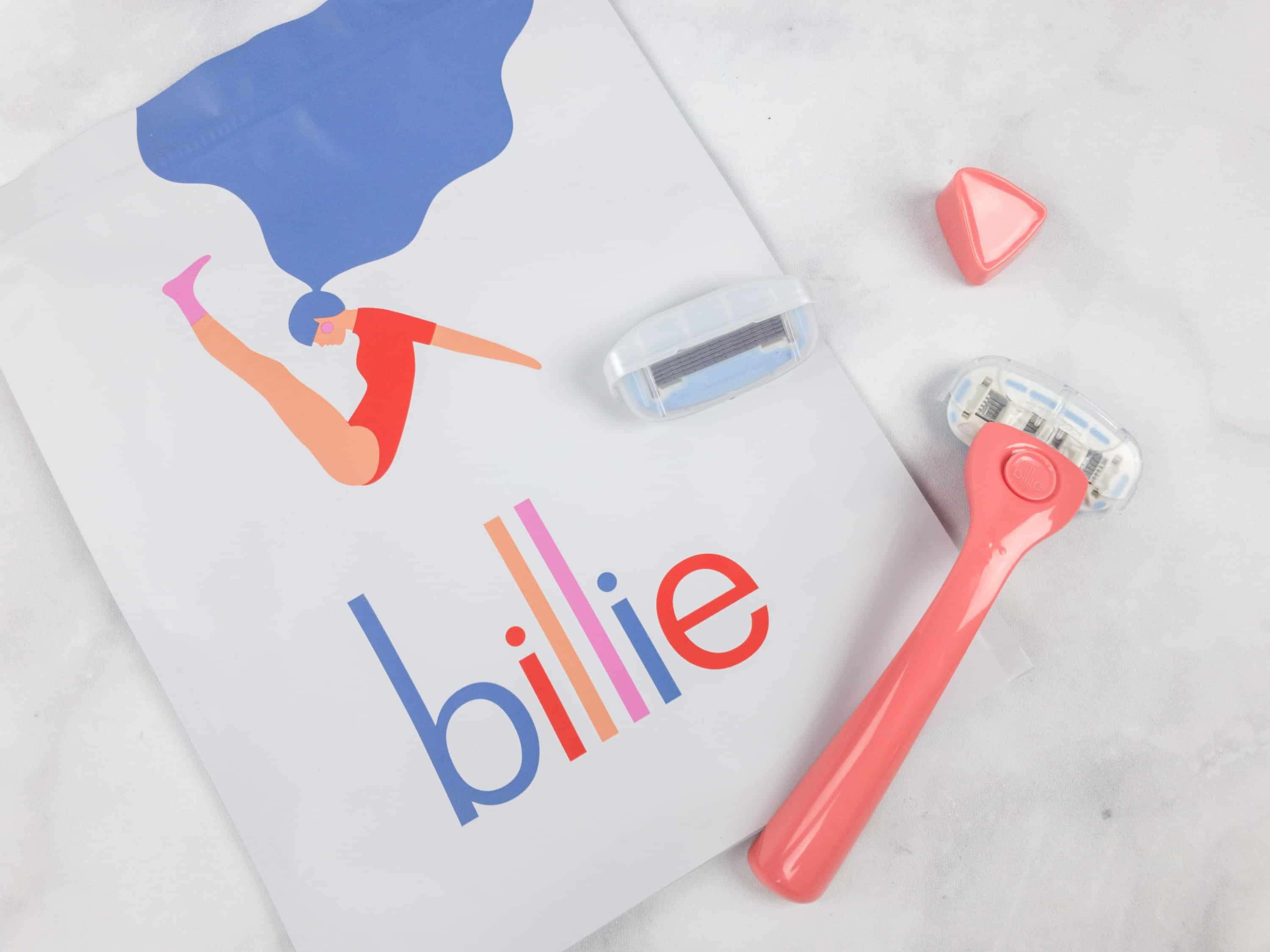 I really love all the items I got from this subscription!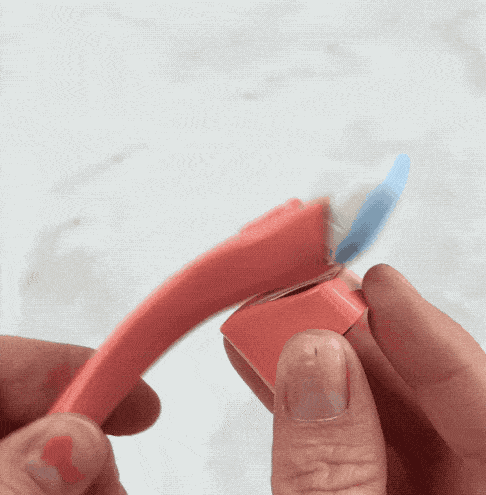 The razor sticks easily with the holder, the magnet used is pretty strong!
This is just my first box from Billie and I'm already loving everything about this subscription. The razor is easy to use and the blade glides smoothly over my skin. It makes shaving a faster and more convenient! The holder and the replacement blades are really handy too! The quality of the items make this subscription a good value for money, plus you never have to do random trips to the store just to buy your shaving essentials! I don't have too many complaints about this subscription, but I should note that the built-in moisturizing strips left my skin feeling more squeaky clean than moisturized after my shave – and I do prefer the latter. However, the price is so right and if you're going to use a shave cream or shave butter anyways, this razor is nearly perfect. Plus, it bears mentioning that Billie thoughtfully prices against men's subscriptions – not pink-taxed women's razor subscriptions, and donates 1% of profits to women's causes. I'm still not clear on how to replace your handle/holder entirely (what if I want a new color?!) but I'm sure I can just start a new subscription.
What do you think about this month's box? Let us know your comments!