YumeTwins is a monthly Kawaii subscription brought to you by the same people behind TokyoTreat. Every month, you'll receive an assortment of super cute and adorable kawaii products from Japan which might include accessories, plushies, figures, keychains, stationeries, and other collectibles. All items are licensed merchandise from popular Japanese brands. The box is $35 per month.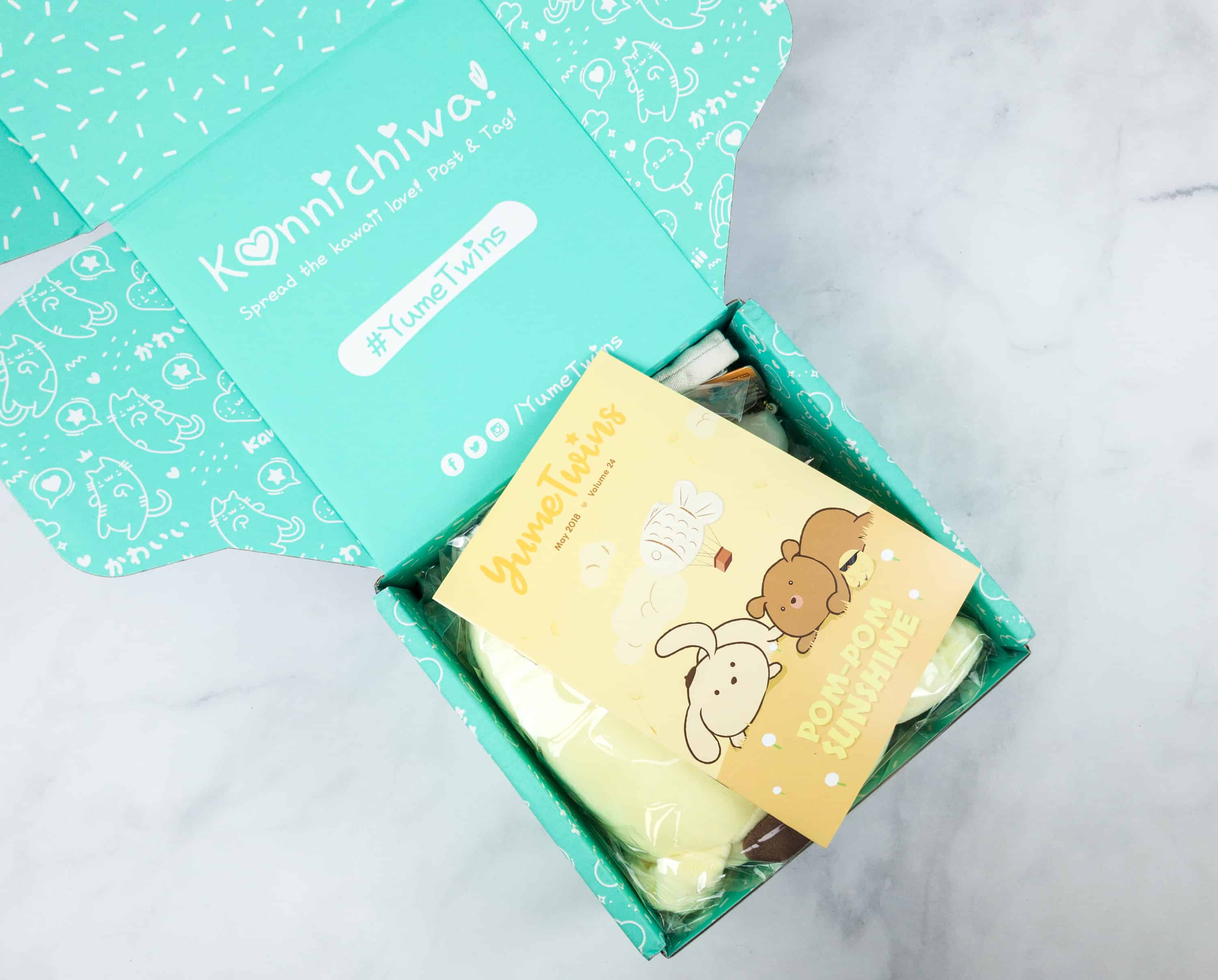 DEAL: Use code 3OFF to save $3 on your first box!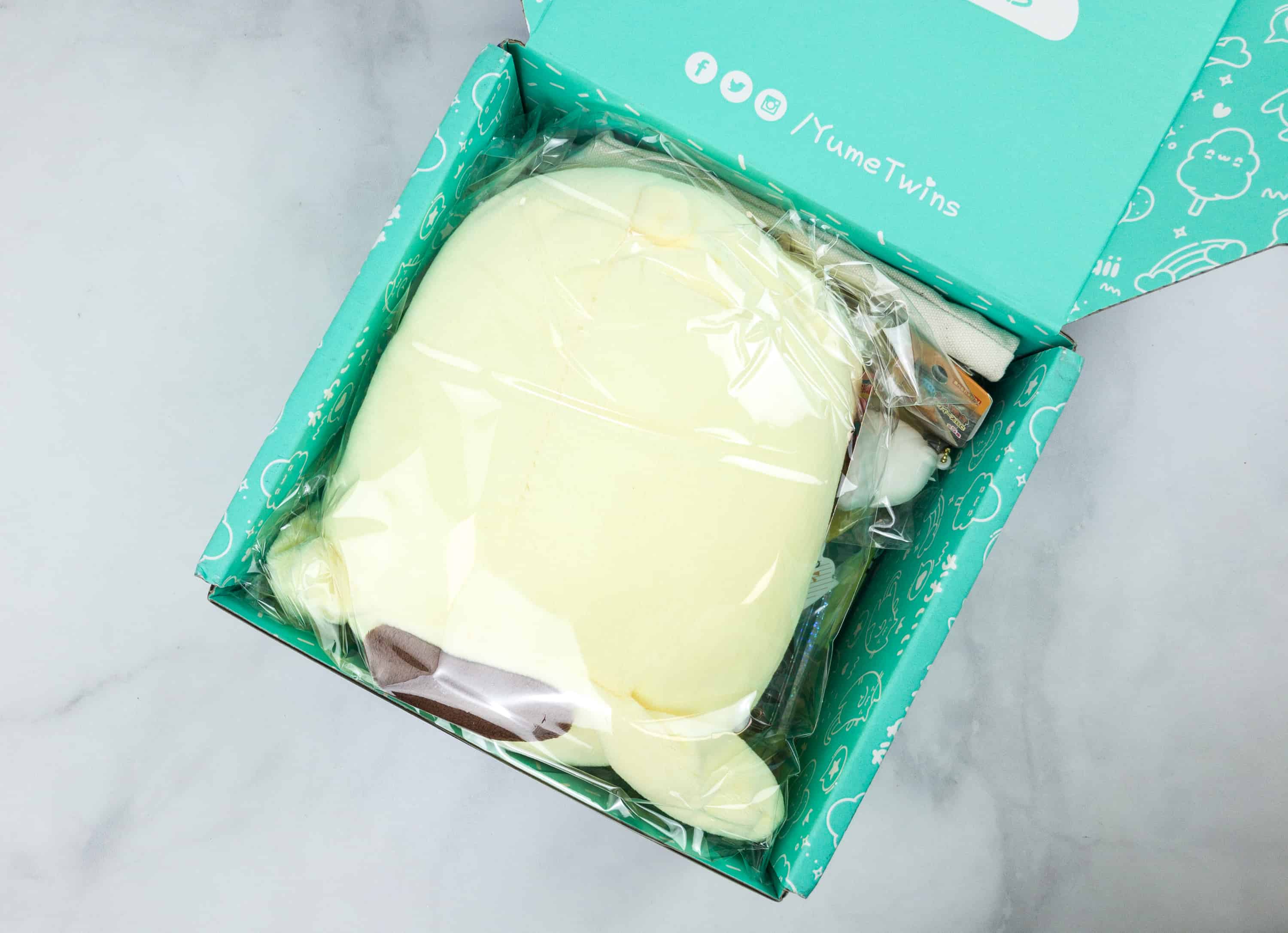 There's an item that occupied almost the whole box! I'm excited!
The theme for this box is Pom-Pom Sunshine!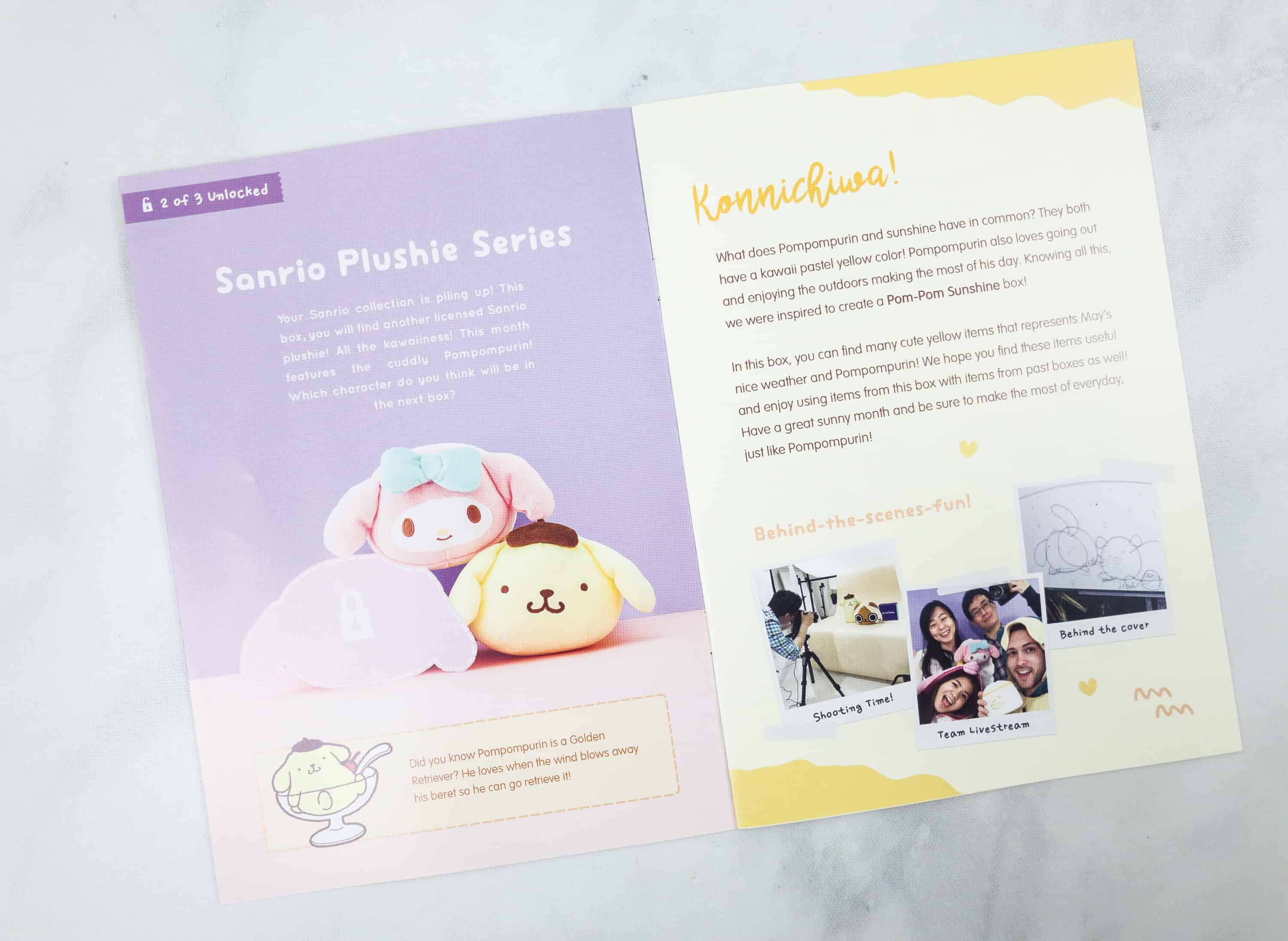 Here's a short overview of this month's theme and what to expect from the box.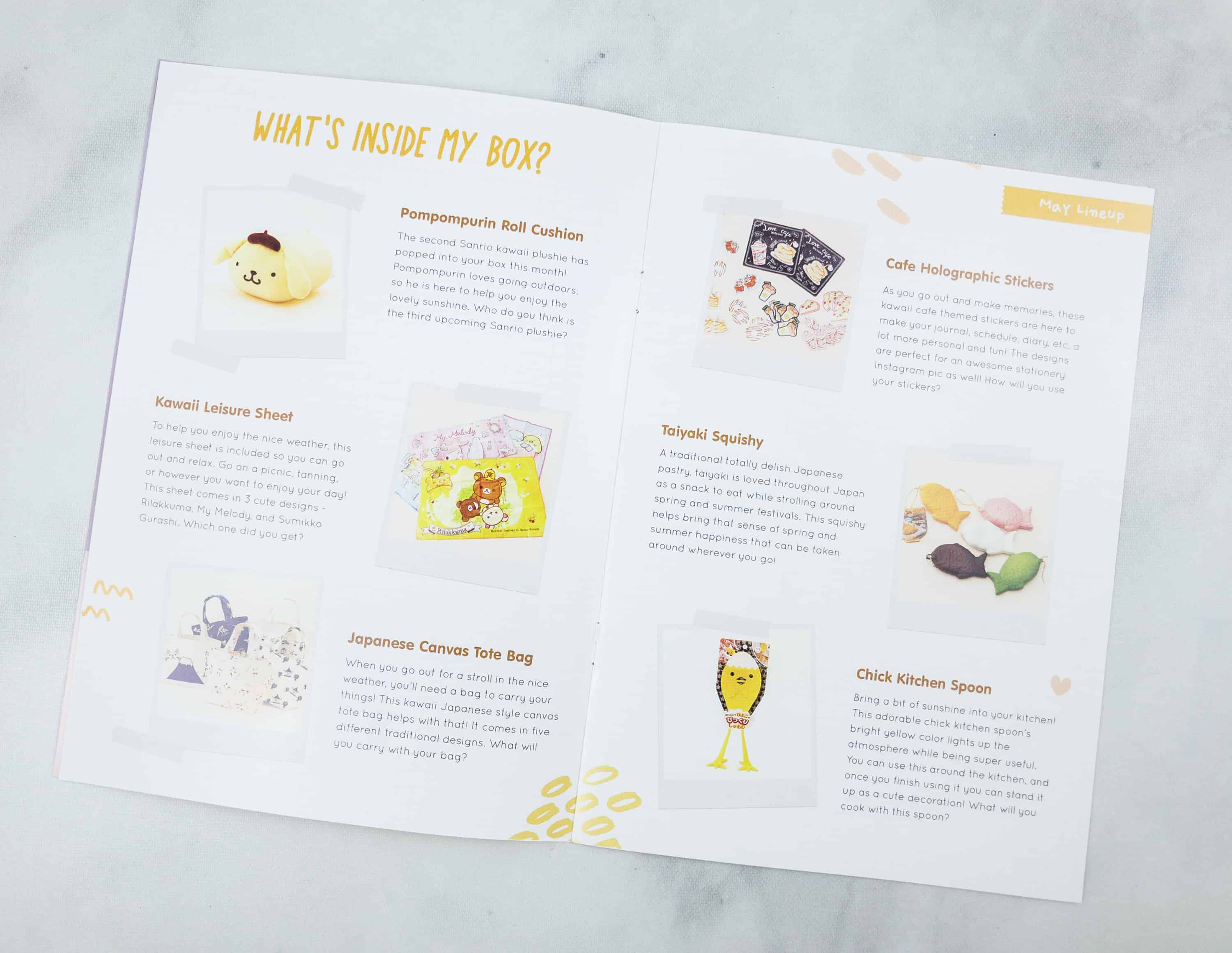 Inside the magazine is a list of items with pictures and brief descriptions.
This month's featured item is the Chick Kitchen Spoon!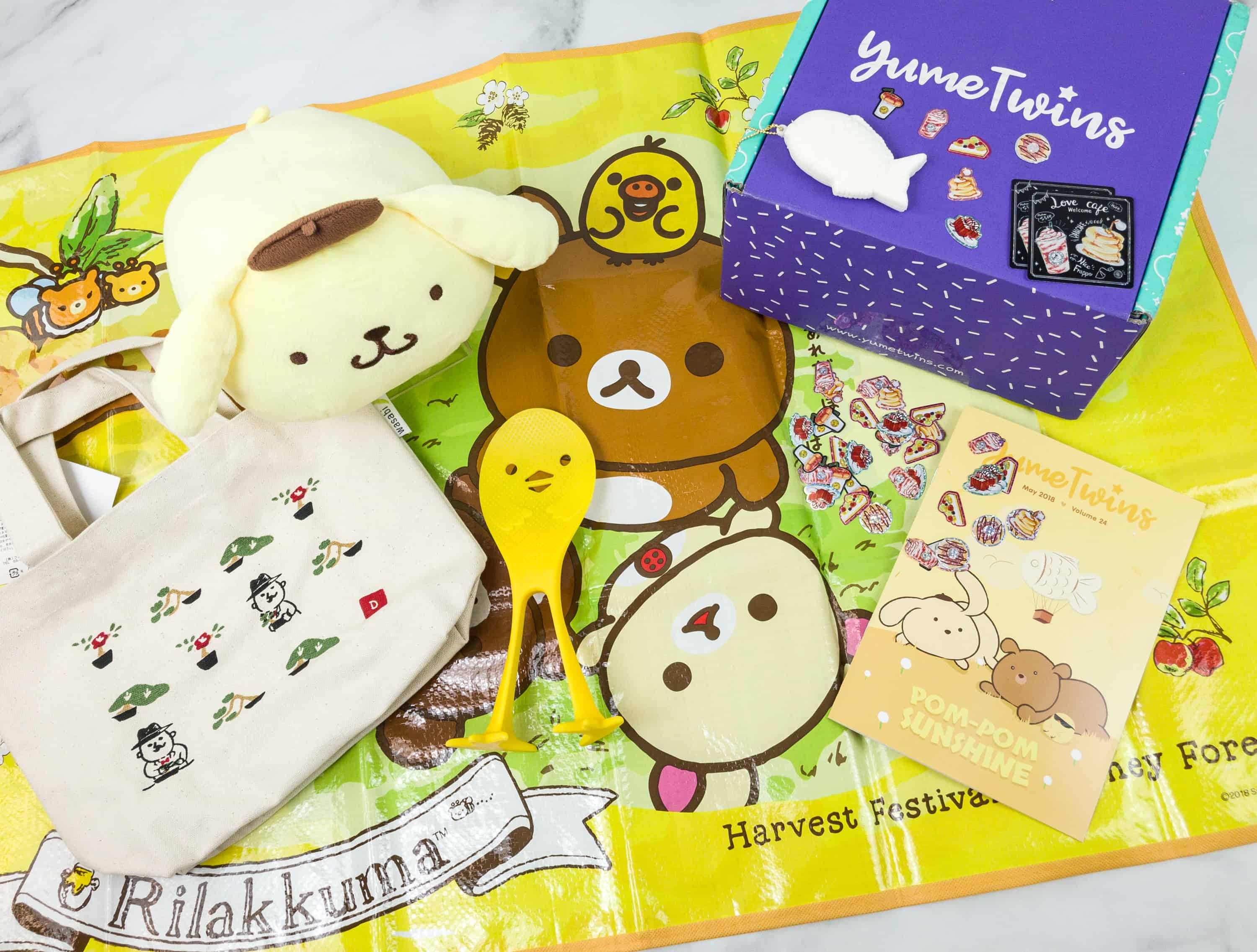 Everything in the May 2018 YumeTwins Box!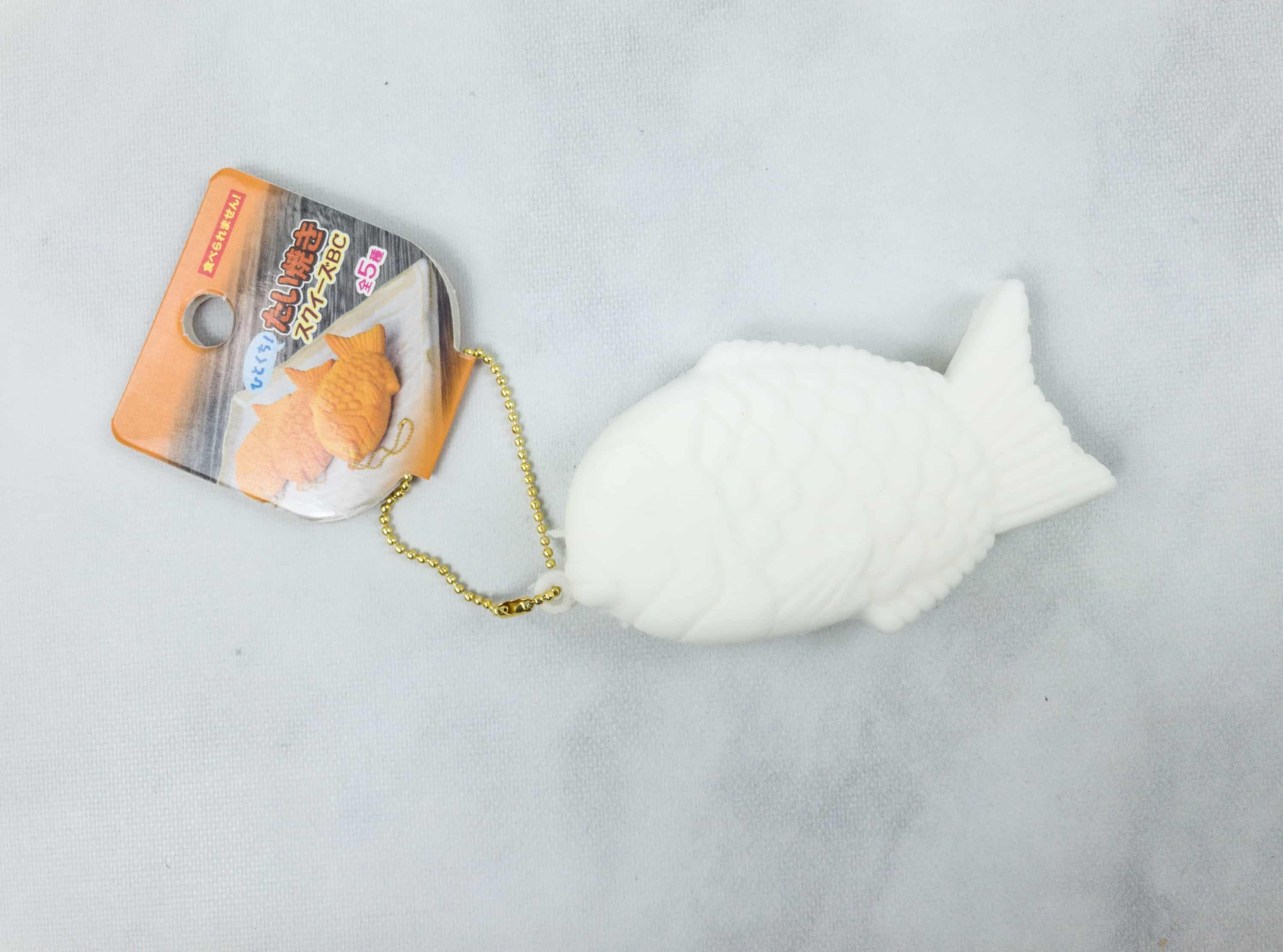 Taiyaki Squishy. Taiyaki is a fish-shaped cake popular in Japan. We got it in the form of a squishy, which makes a nice accessory for a pouch or a bag. It's white, but other subscribers might have received them in other colors: yellow, pink, brown, or green.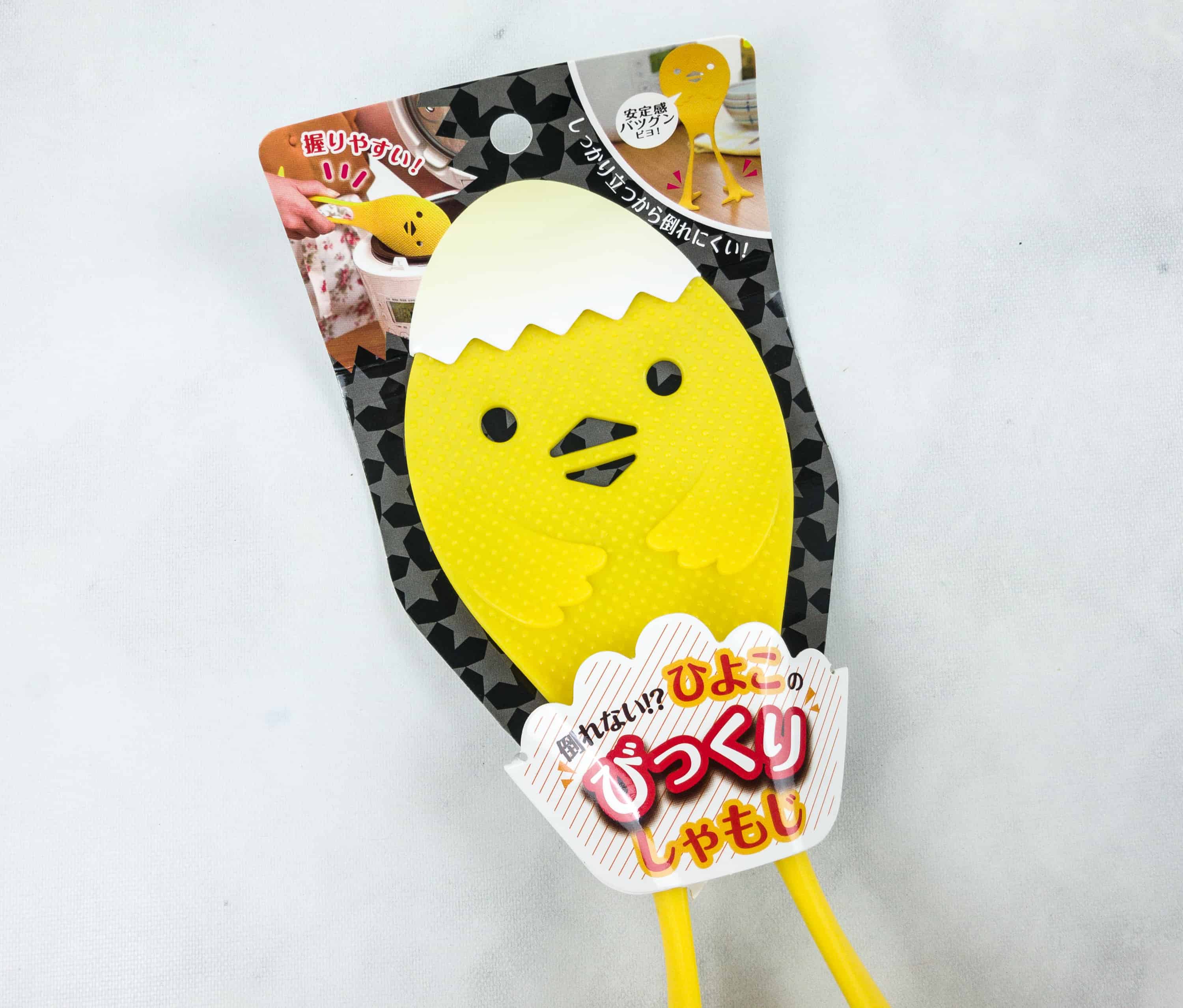 Chick Kitchen Spoon. When it comes to fun designs on kitchen utensils, you can always rely on Japan! This spoon is designed like a chick, complete with its scrawny legs! It's in yellow so you won't miss out on what friendly farm animal you are using plus it has a cute face incorporated into it. Now, this is a cute and handy tool!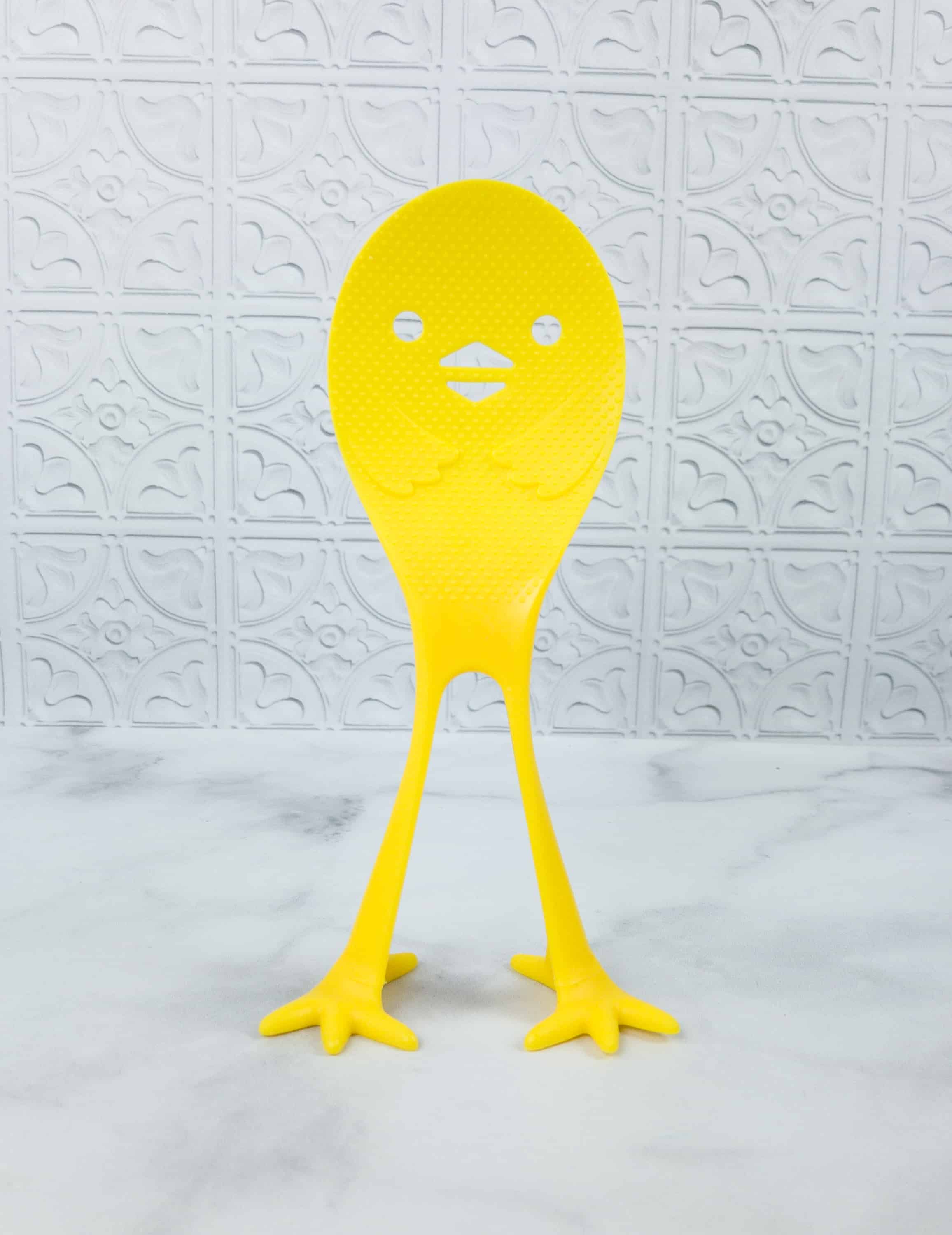 It can also stand on its own when you set it down on its handles that are designed to resemble that of the feet of the chick. This can be used as a decorative piece too!
Pompompurin Roll Cushion. As a fan of anything kawaii and cuddly, this roll cushion is definitely a favorite. It's Pompompurin, Sanrio's golden retriever dog character who is always wearing a brown beret. This is already the second Sanrio plushie in a three-part series. I wonder which Sanrio character we're getting next!
Look at that cute asterisk on its bottom!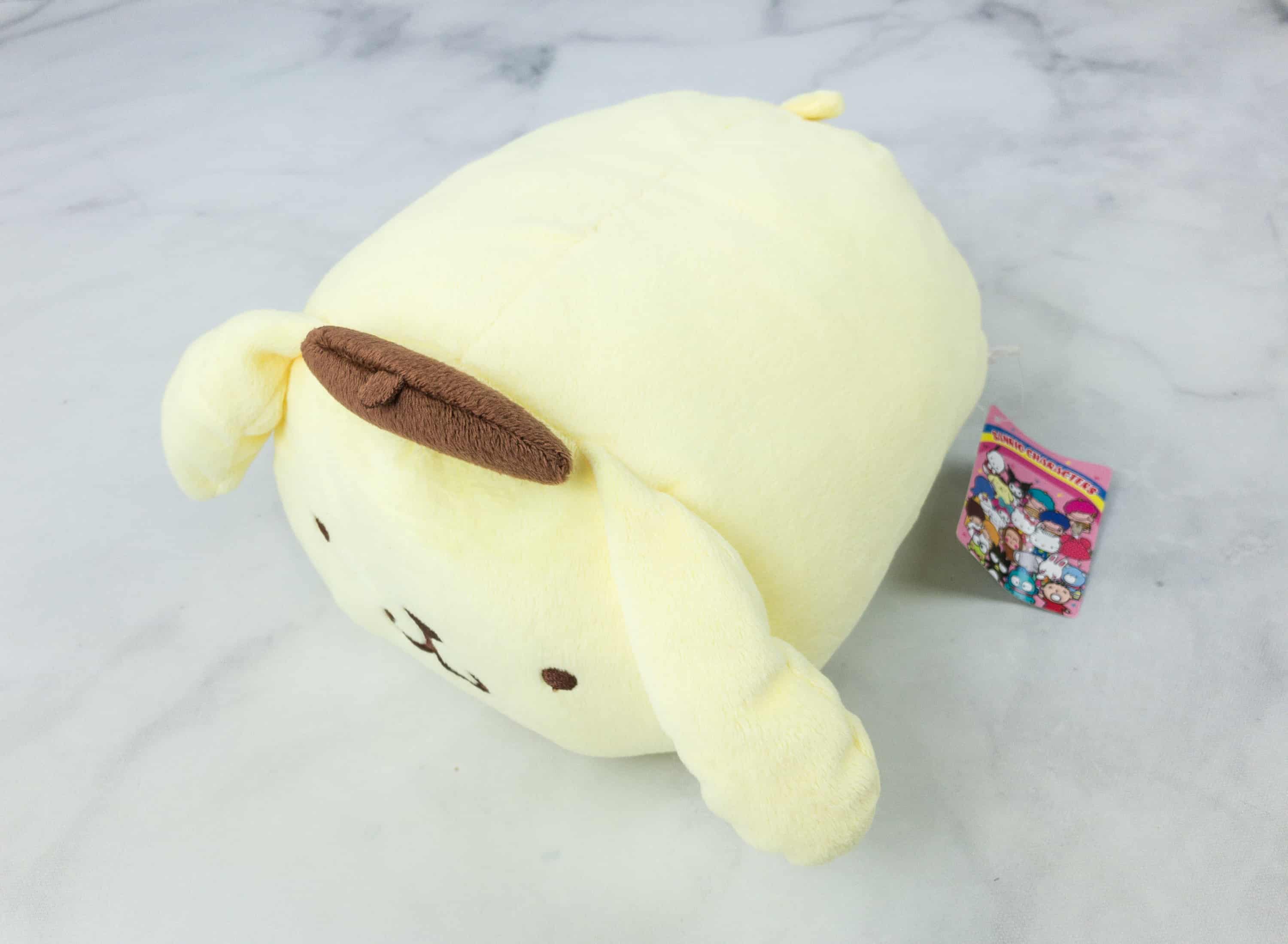 It's soft and squishy! The size is perfectly huggable too!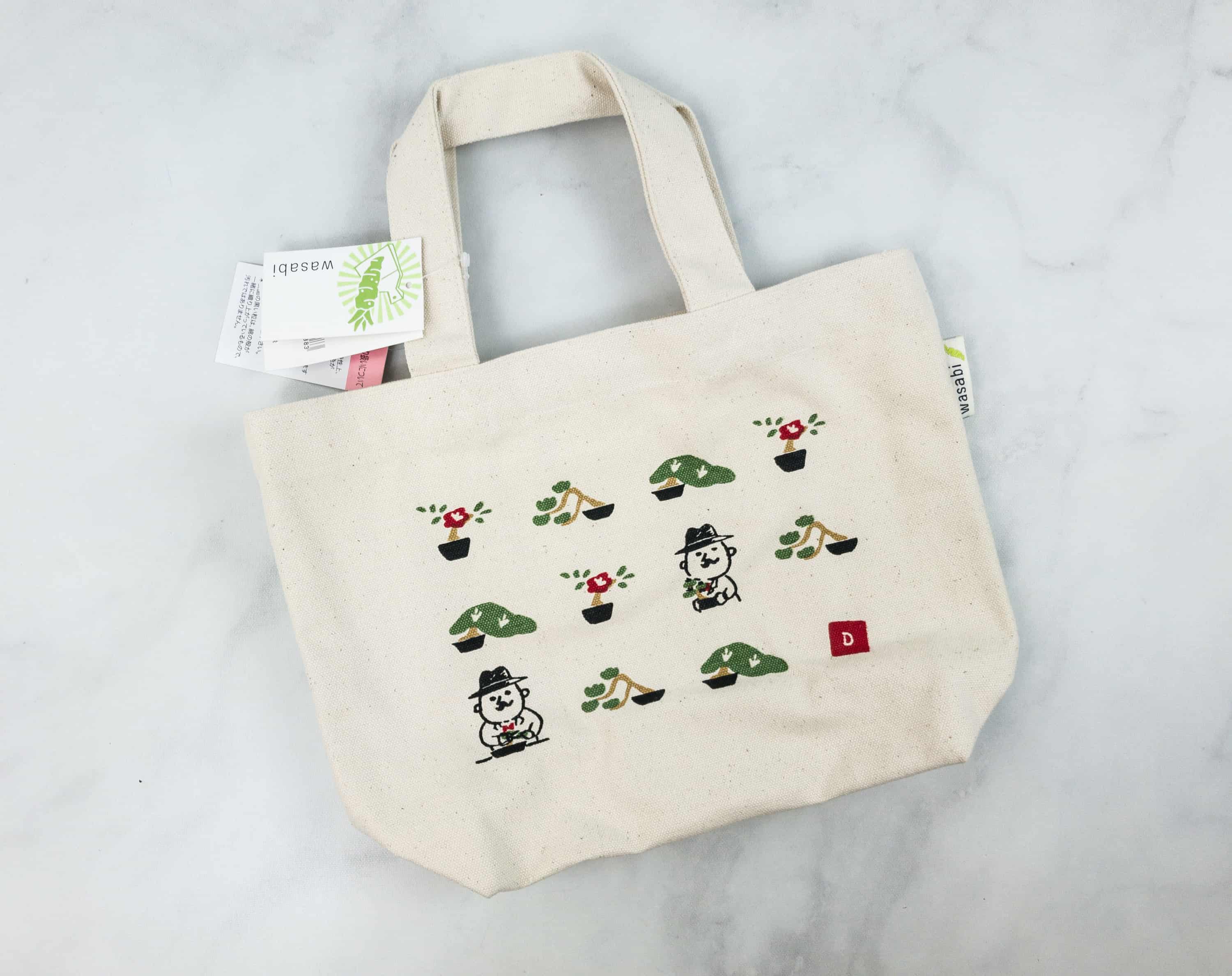 Japanese Canvas Tote Bag. Canvas tote bags are handy because they are small, foldable, and can carry lots of weight. Subscribers will get 1 out of 5 tote bag designs. Ours is a gardening-themed tote, and I find it really cute!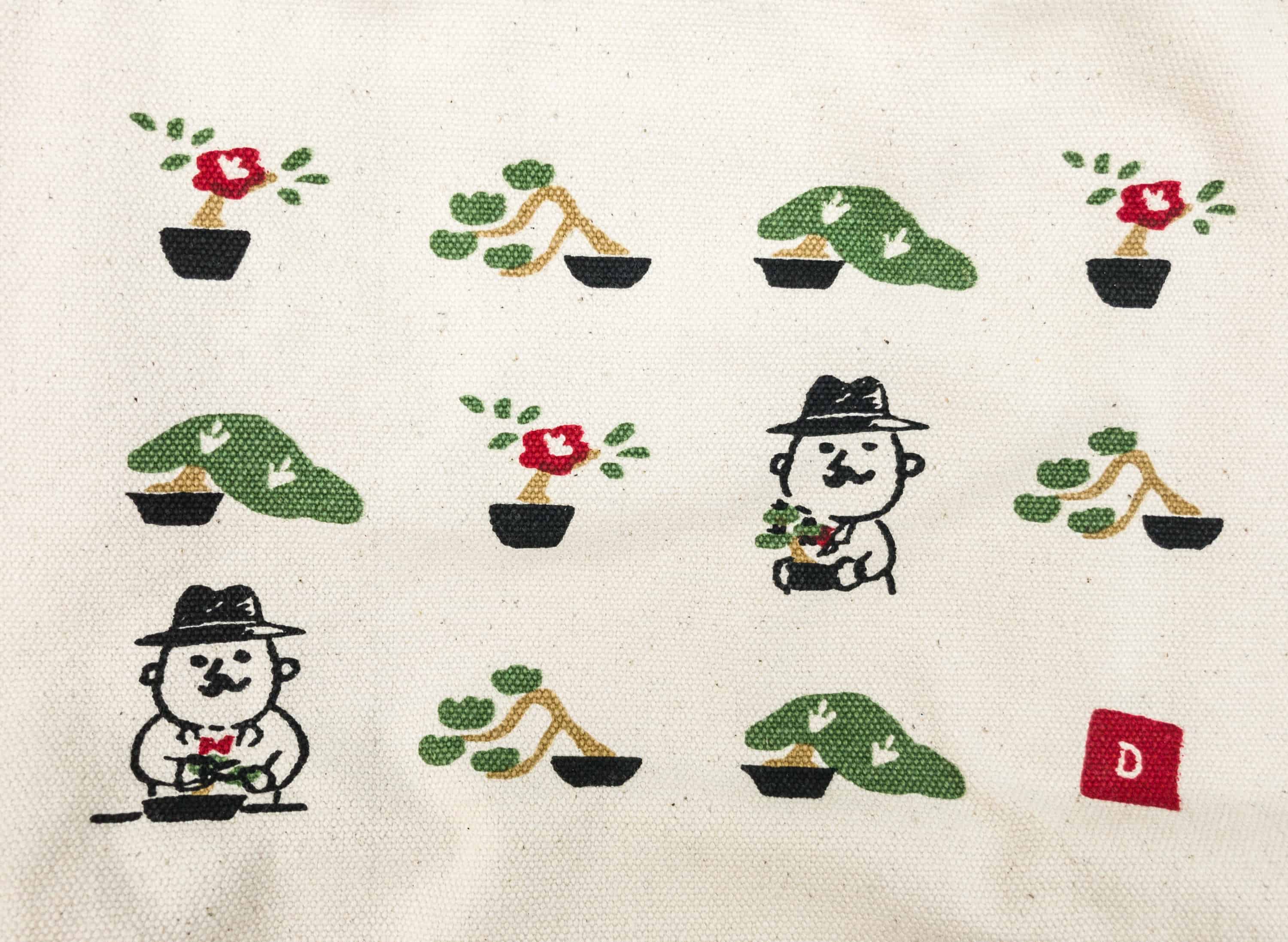 Here's a closer look at the print. Growing bonsai trees is an art form in Japan.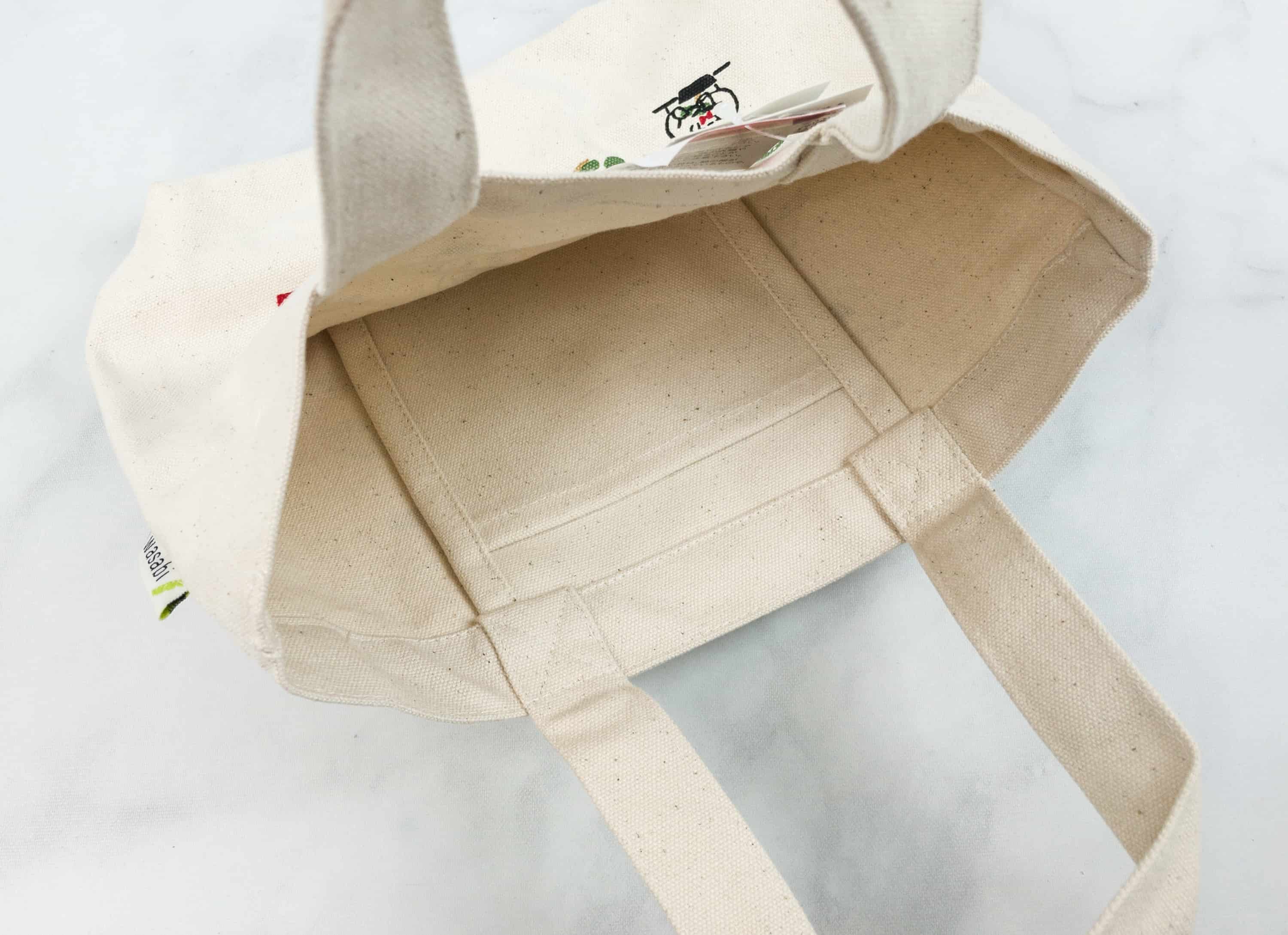 Inside the tote bag, there is a smaller pocket where you can place your valuables. This bag is stitched very well and is very sturdy.
Kawaii Leisure Sheet. Rilakkuma, our favorite bear from Sanrio, is featured in this mat. This item is useful for picnics at the park, or when lounging around the beach!
Rilakkuma and friends are enjoying the Harvest Festival while they are in the Honey Forest!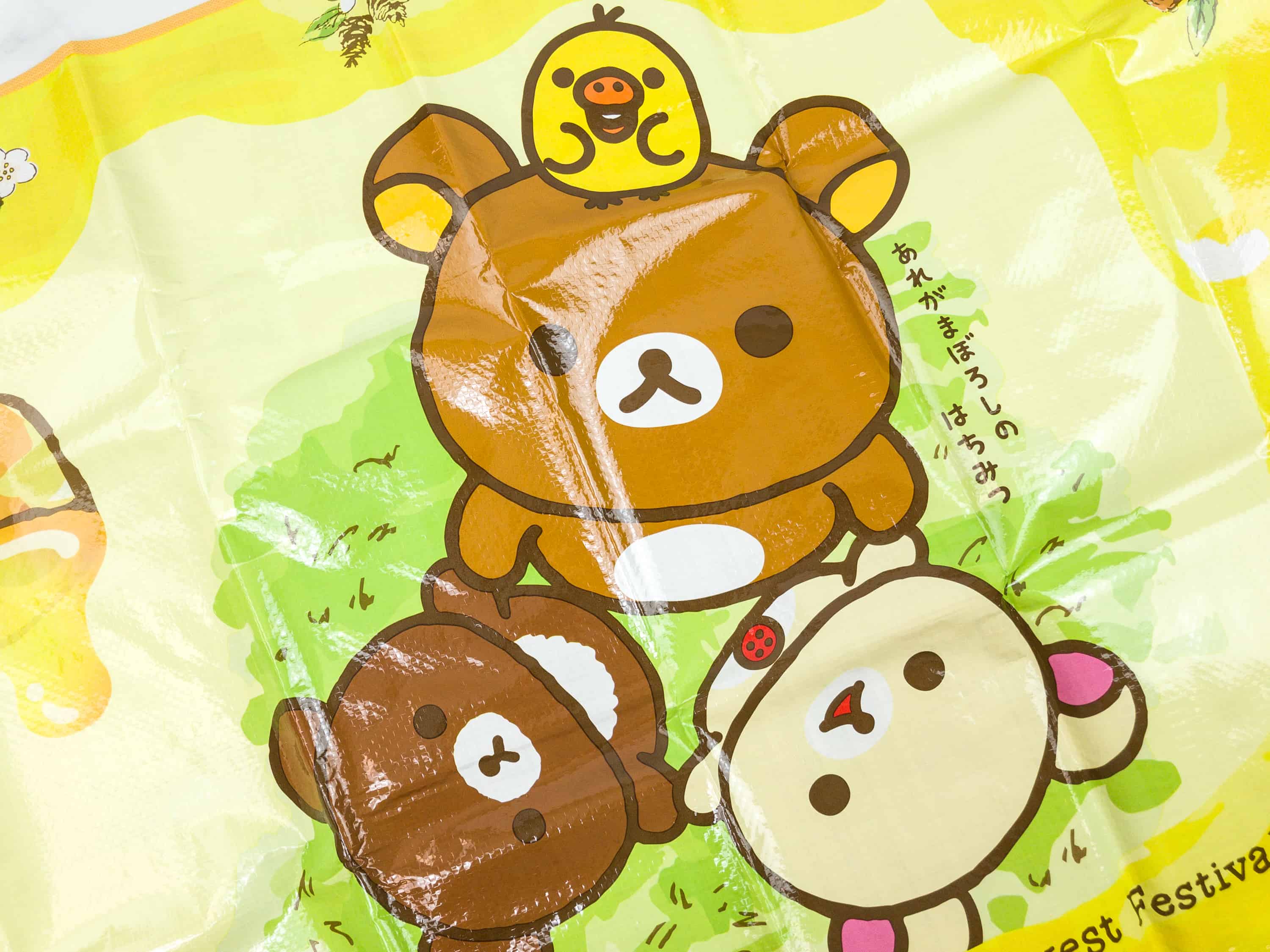 Aren't they kawaii? Aside from Rilakkuma, other subscribers might have received their leisure sheets featuring Sumikko Gurashi or My Melody. We grabbed this for a diaper change mat too – this box is great for the whole fam.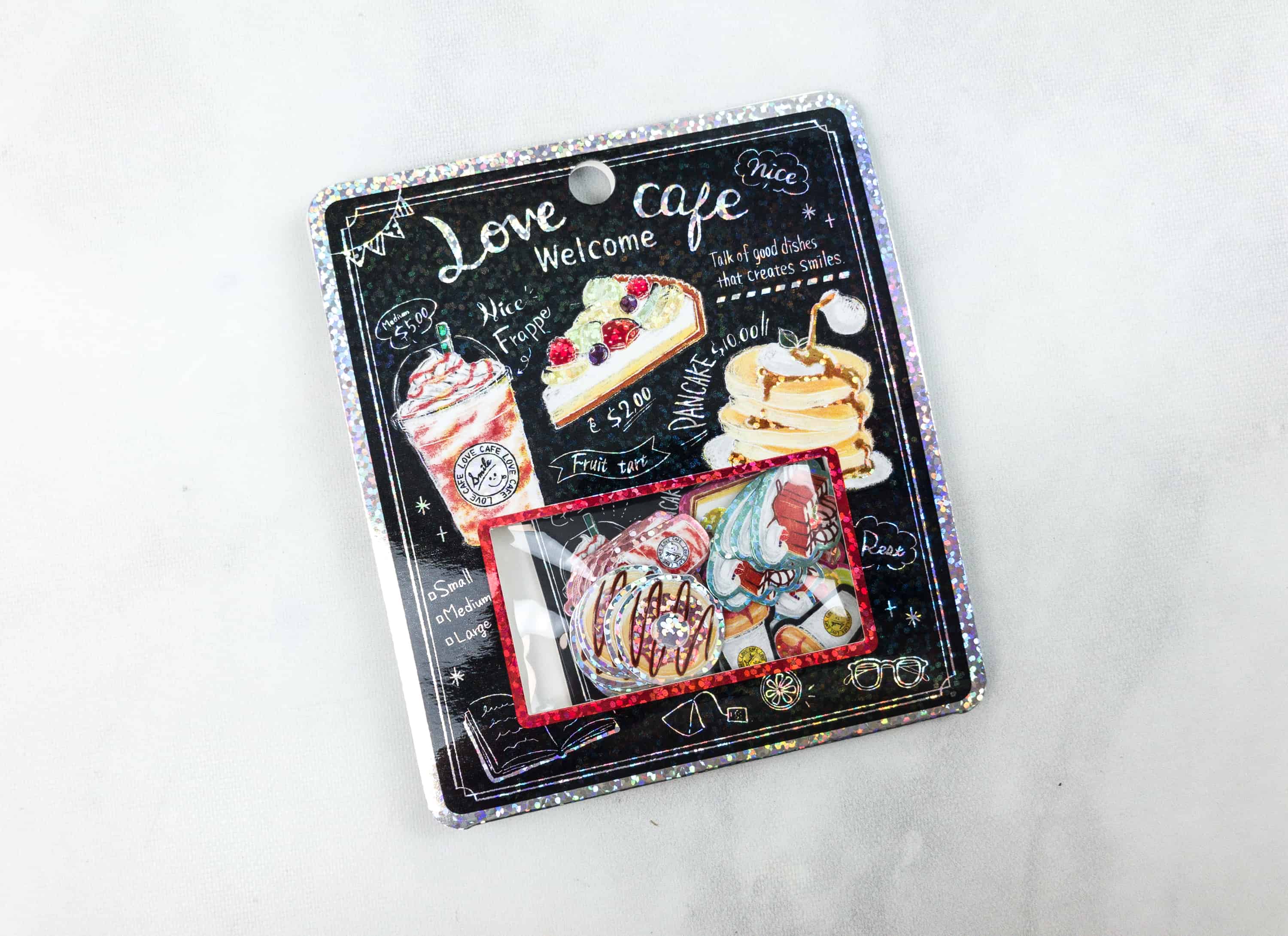 Cafe Holographic Stickers. It's a pack of cafe-themed hologram stickers, perfect for journaling, scrapbooking, or simply for decorating any space.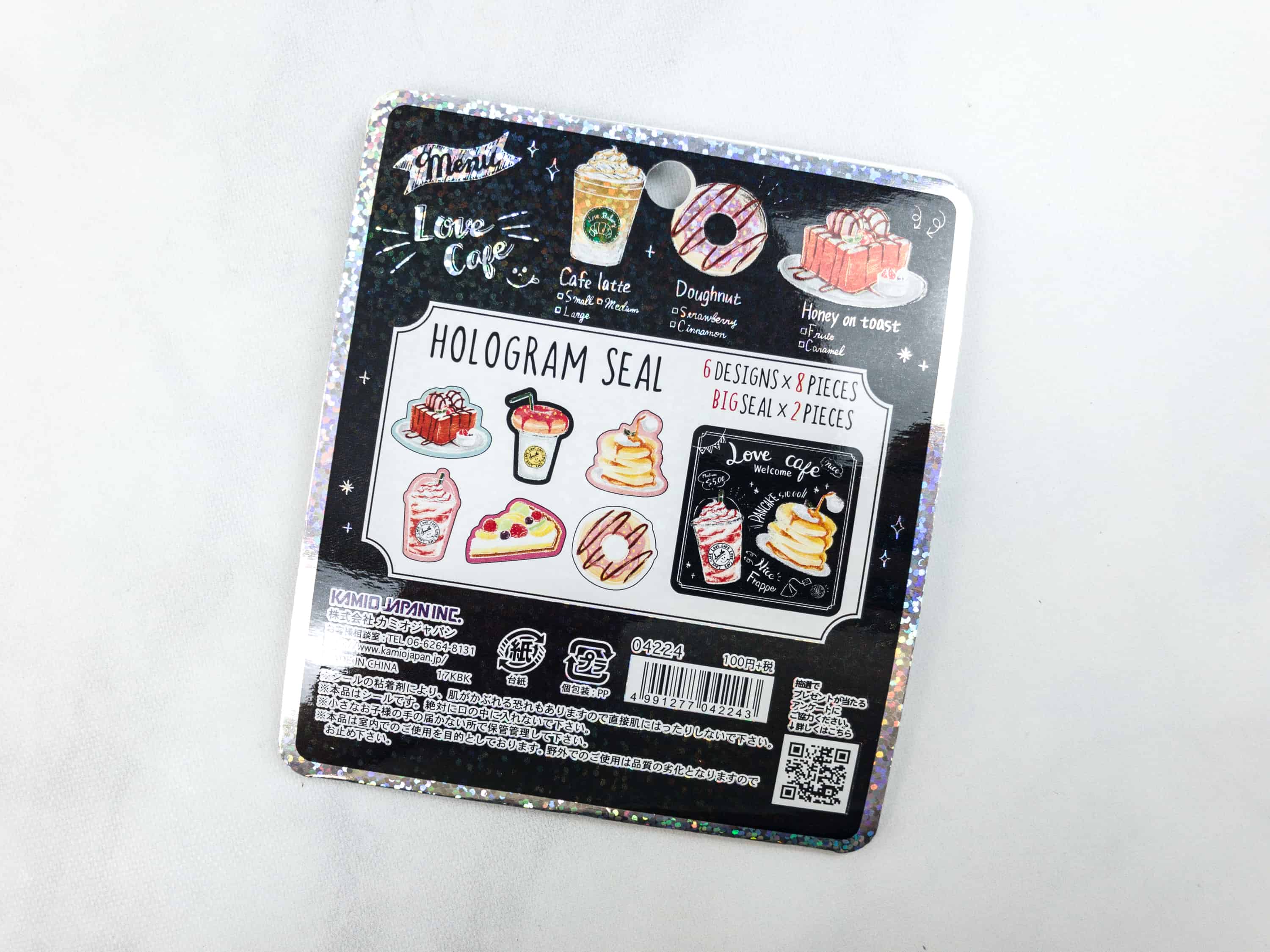 Each pack contains 8 pieces of 6 designs as well as 2 big seals.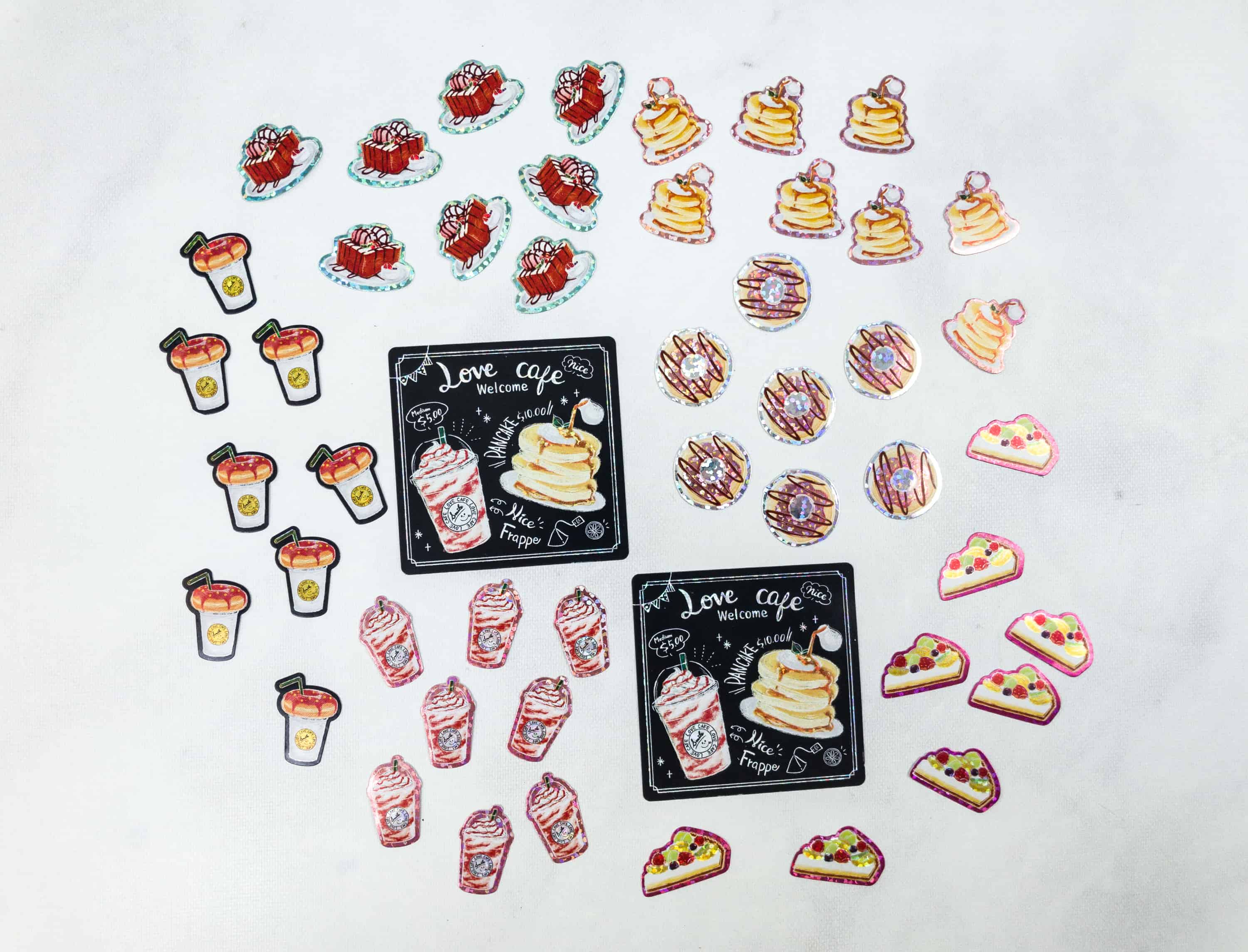 Designs include doughnuts, cakes, pancakes, frappes, and more.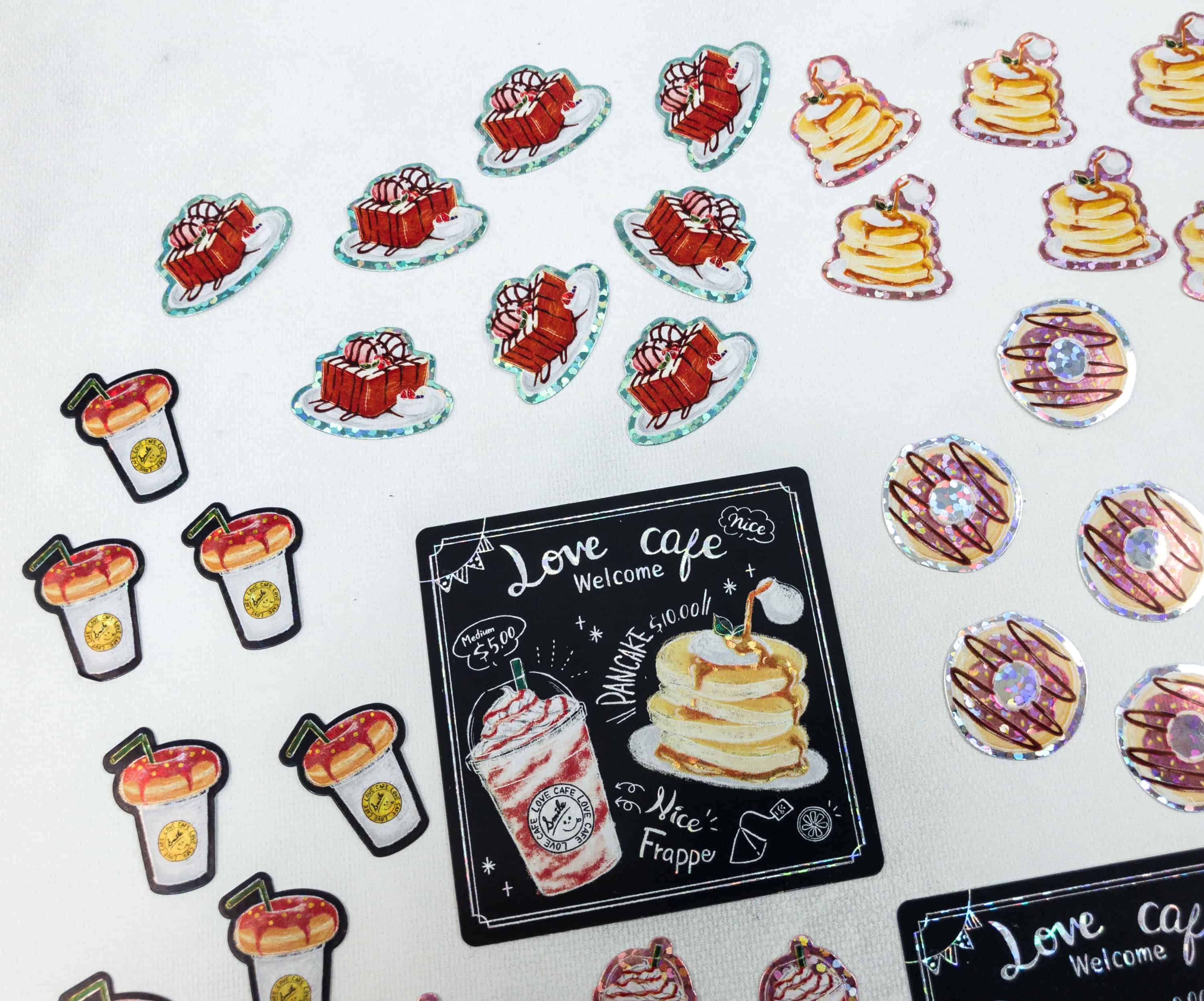 These stickers are well-detailed!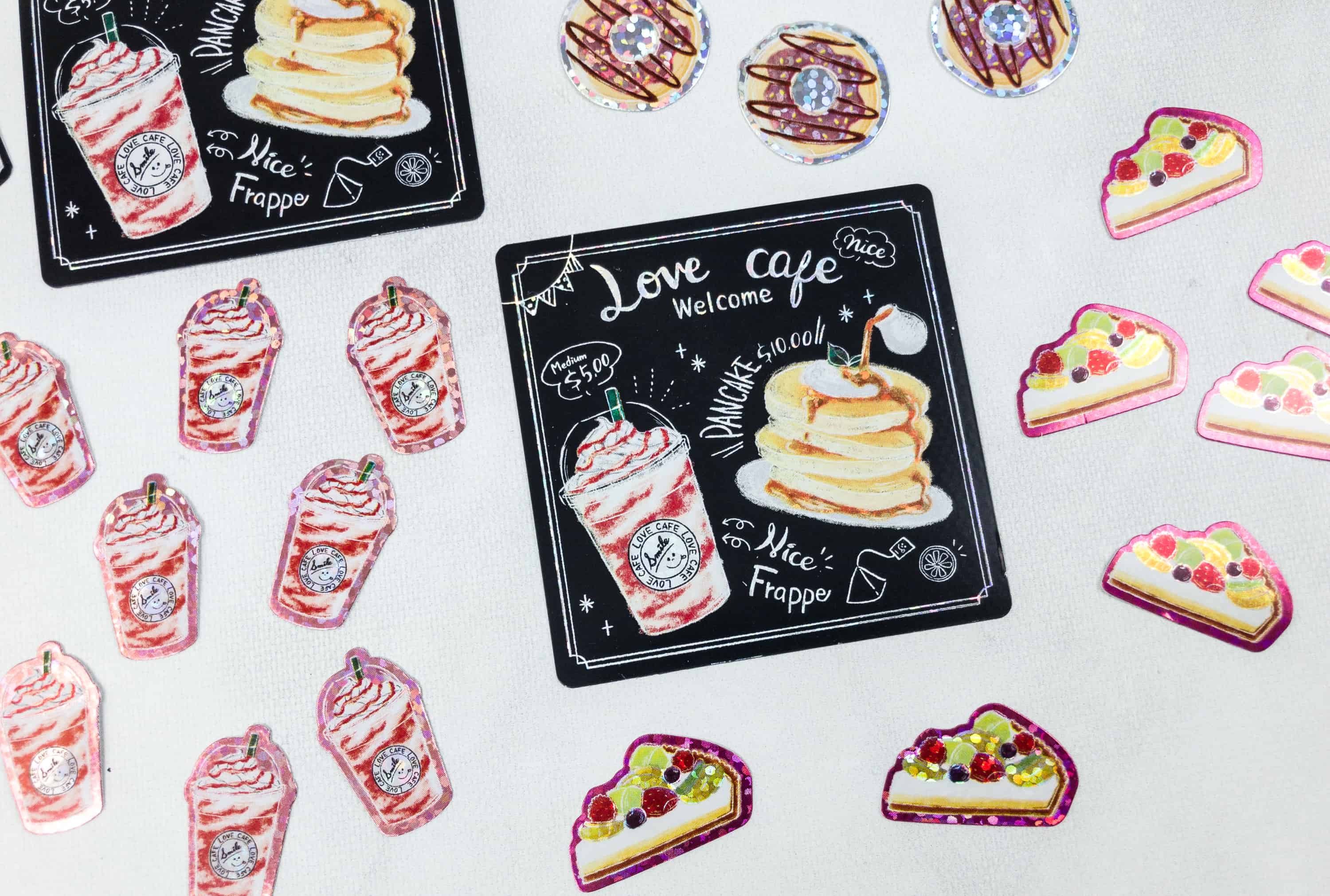 The big seals remind me of menus in cafes!
There are lots of yellow in this month's YumeTwins box! It fits the Pom-Pom Sunshine theme quite well and it makes me long for sunny days when we can go and have some fun outdoors. This subscription never fails to bring us the cutest Japanese goodies every month. For May, they even sent us a unique kitchen spoon that looks like a chick. It's definitely my favorite item aside from the huggable Pompompurin plushie. Also, the appeal of this box is not limited to kids, anyone who loves Japan or collects kawaii stuff regardless of age will love this too!
What do you think of YumeTwins this month?