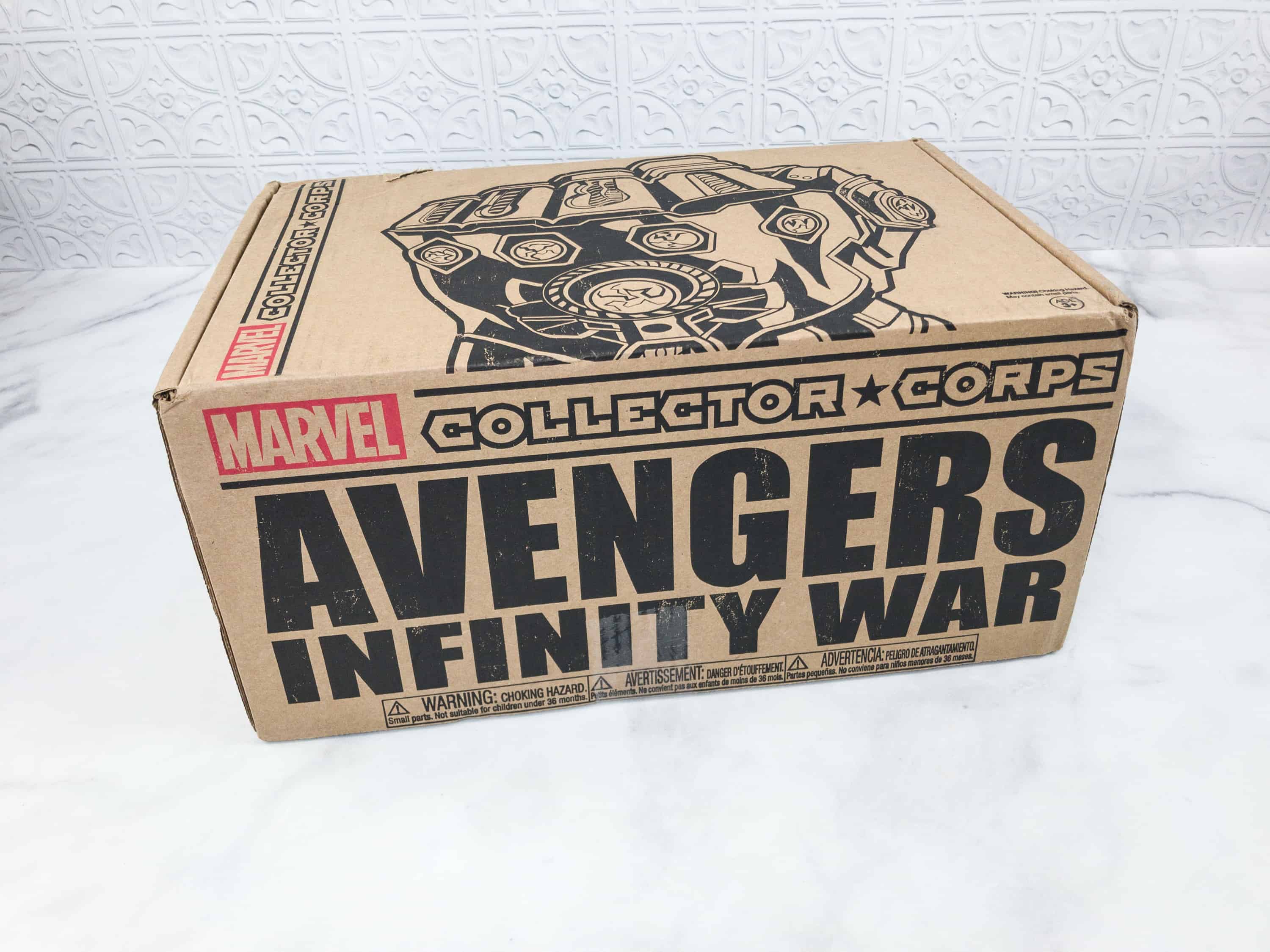 Marvel Collector Corps is a bi-monthly subscription from Marvel Comics and Funko. The box promises $50 in value every box, plus every single item is a 100% exclusive item. Past items have included vinyl collectibles, home items, accessories, and apparel.
Funko has recently announced they are ending all their subscriptions – find out more about the closure here. Funko has made the past boxes available in their shop with no subscription required. Boxes are $35. However, if you were a subscriber to one of their lines, log in to your account and pick up a past box for $15!
Marvel Collector Corps has announced their new retail partner – it's AMAZON!
To fit the theme, the box features the Infinity Gauntlet!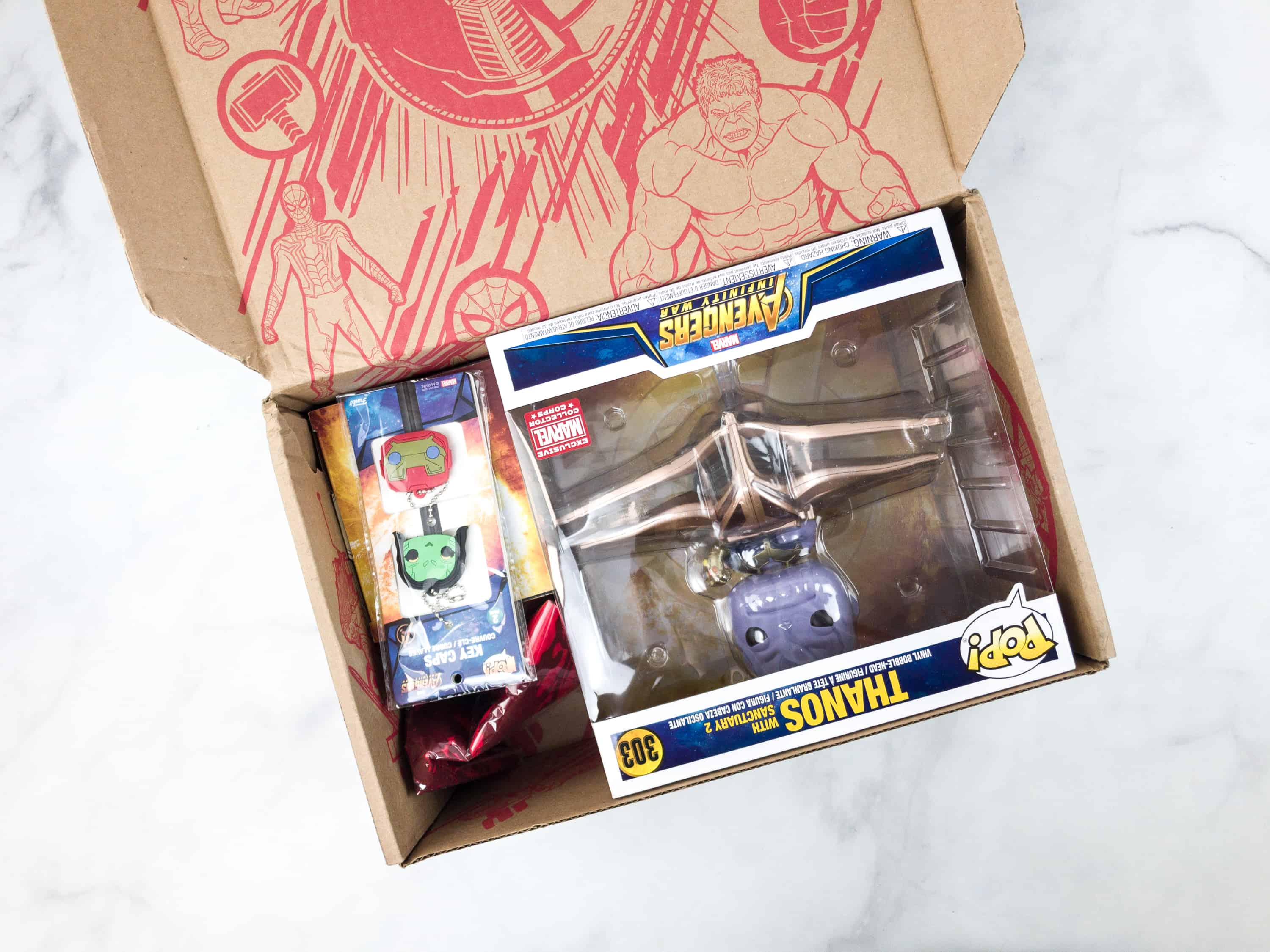 I am seeing several characters from the most awaited Avengers movie!
The inside of the box comes with great illustrations as well. The "boxing" card was missing this month. That's okay. We know who these heroes are.
Everything in the April box! The Thanos Pop is giant!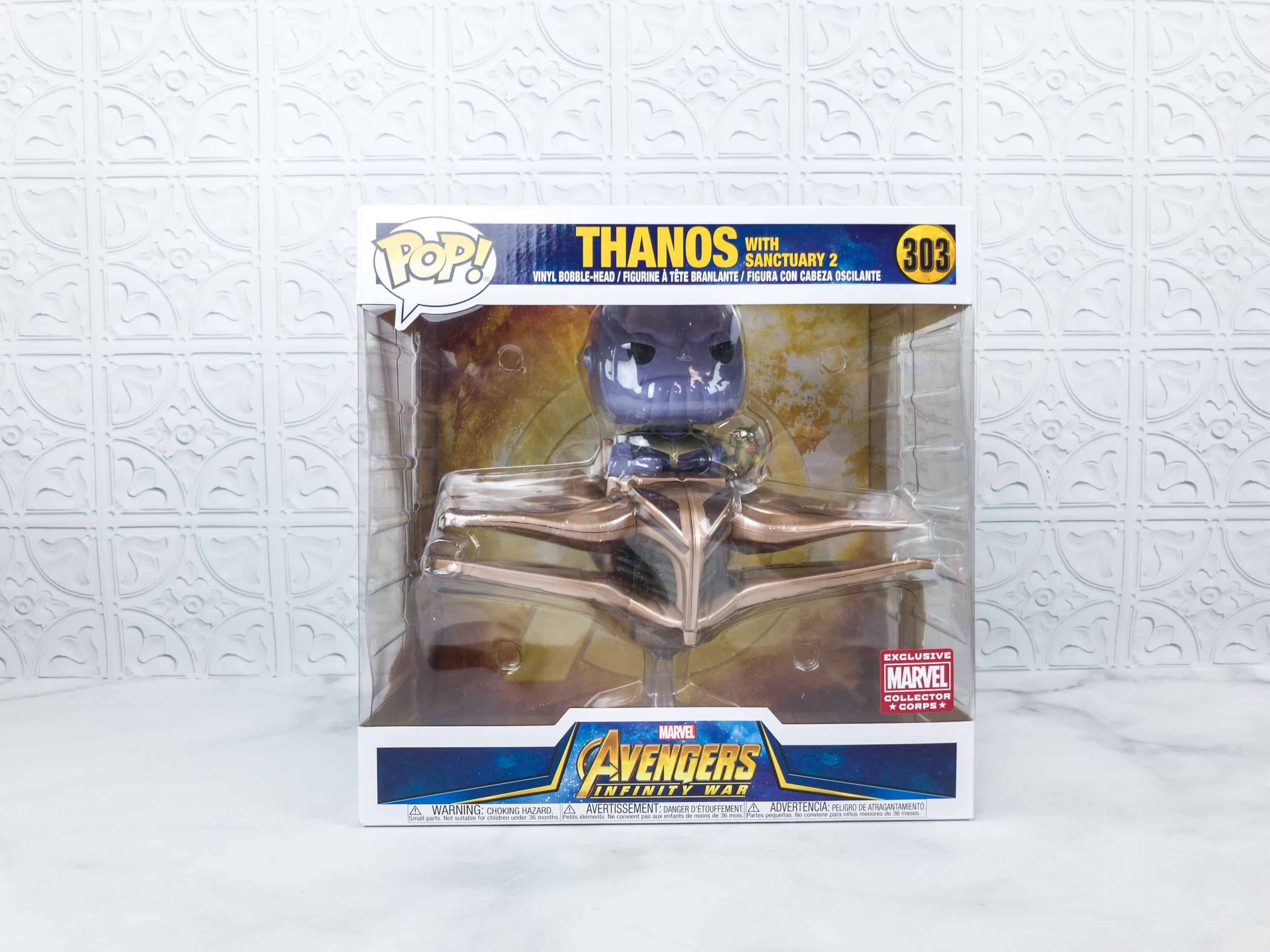 Pop! Avengers Infinity Wars Thanos With Sanctuary 2 Vinyl Figure. To warm everything up, we got the best item in the box, Thanos mounting on the Sanctuary II!
Aside from Thanos, the other characters in this series are Ironman, Thor, Iron Spidey, Cap, a stand-alone Thanos, Corvus Glaive, Ebony Maw, Proxima Midnight, Groot, and the Hulkbuster!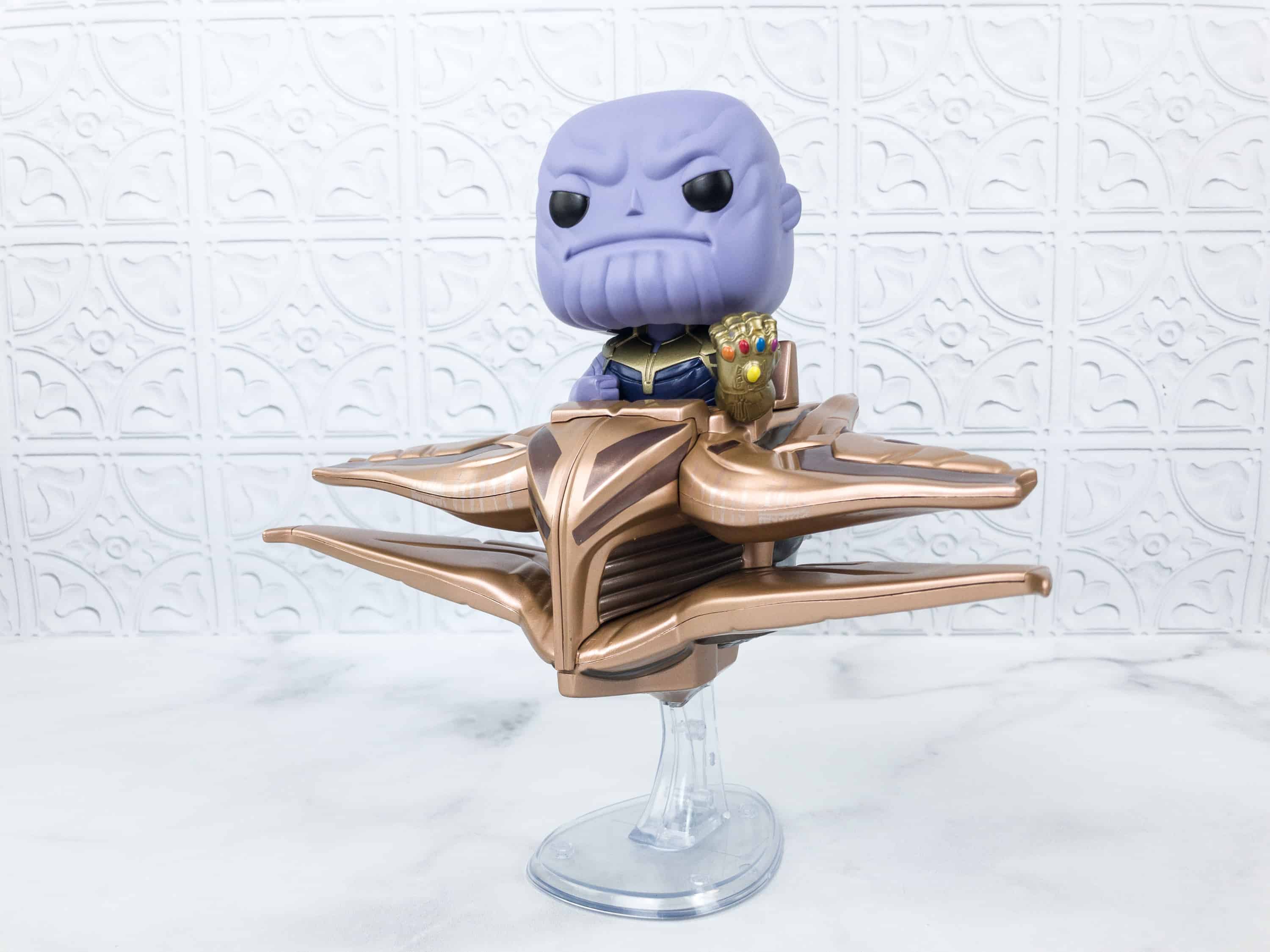 Instead of a stand-alone figure, we can see here that Thanos is riding the Sanctuary II, which is a massive warship he commands. This figure is equally massive – about 9″ tall and 9″ wide on the wingspan!
Thanos is a powerful Titan warlord who rules over a distant region of space and commands two massive armies, who are known as the Chitauri and the Outriders.
Here, we can see that he already obtained all the infinity stones!
The Sanctuary II, on the other hand, is the warship that he used to track and intercept the Asgardians who survived the Ragnarok.
From the top, you can still tell that it's Thanos riding the warship, because of his distinctive color!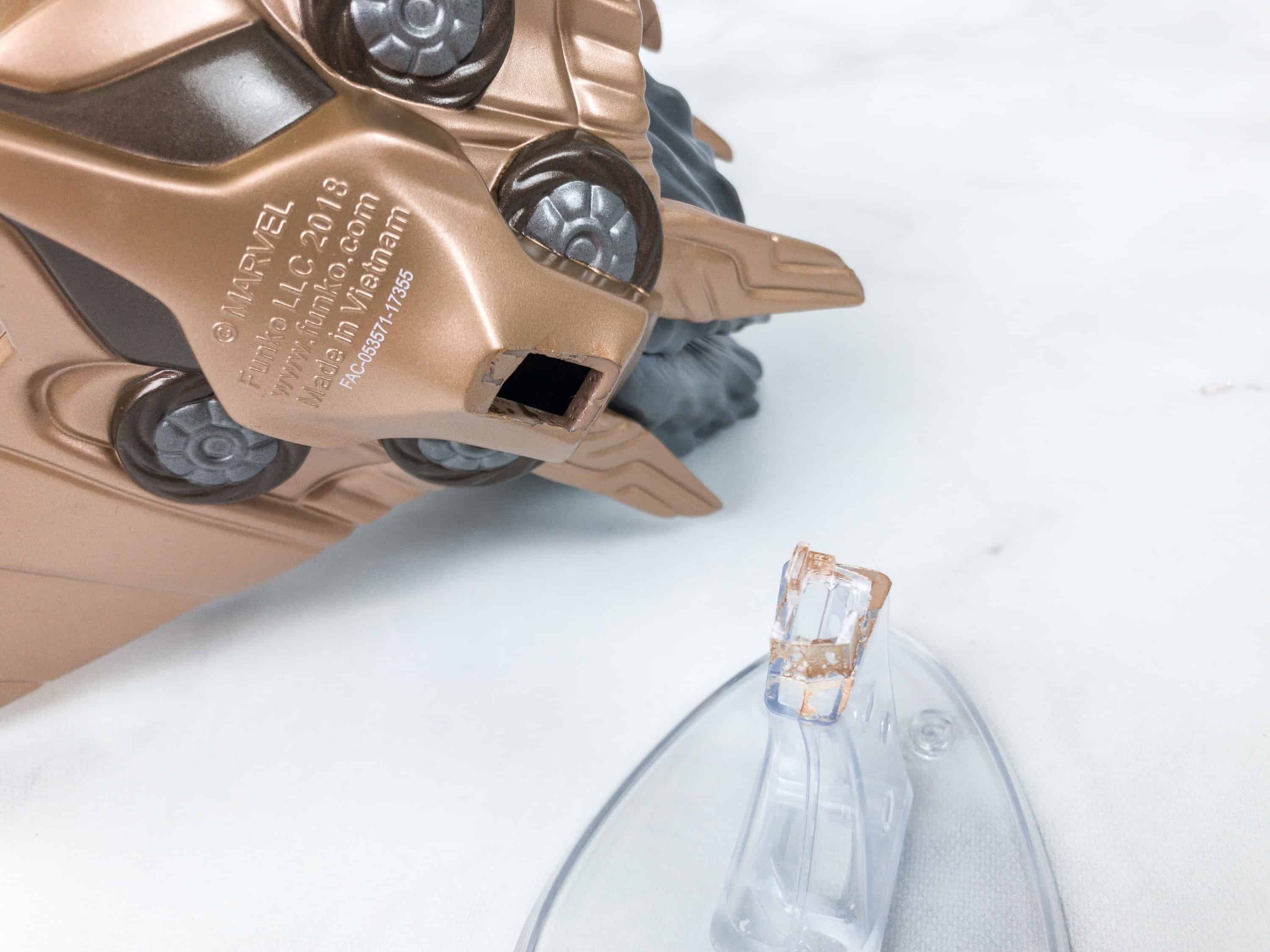 Ours was broken, but they agreed to ship out a replacement.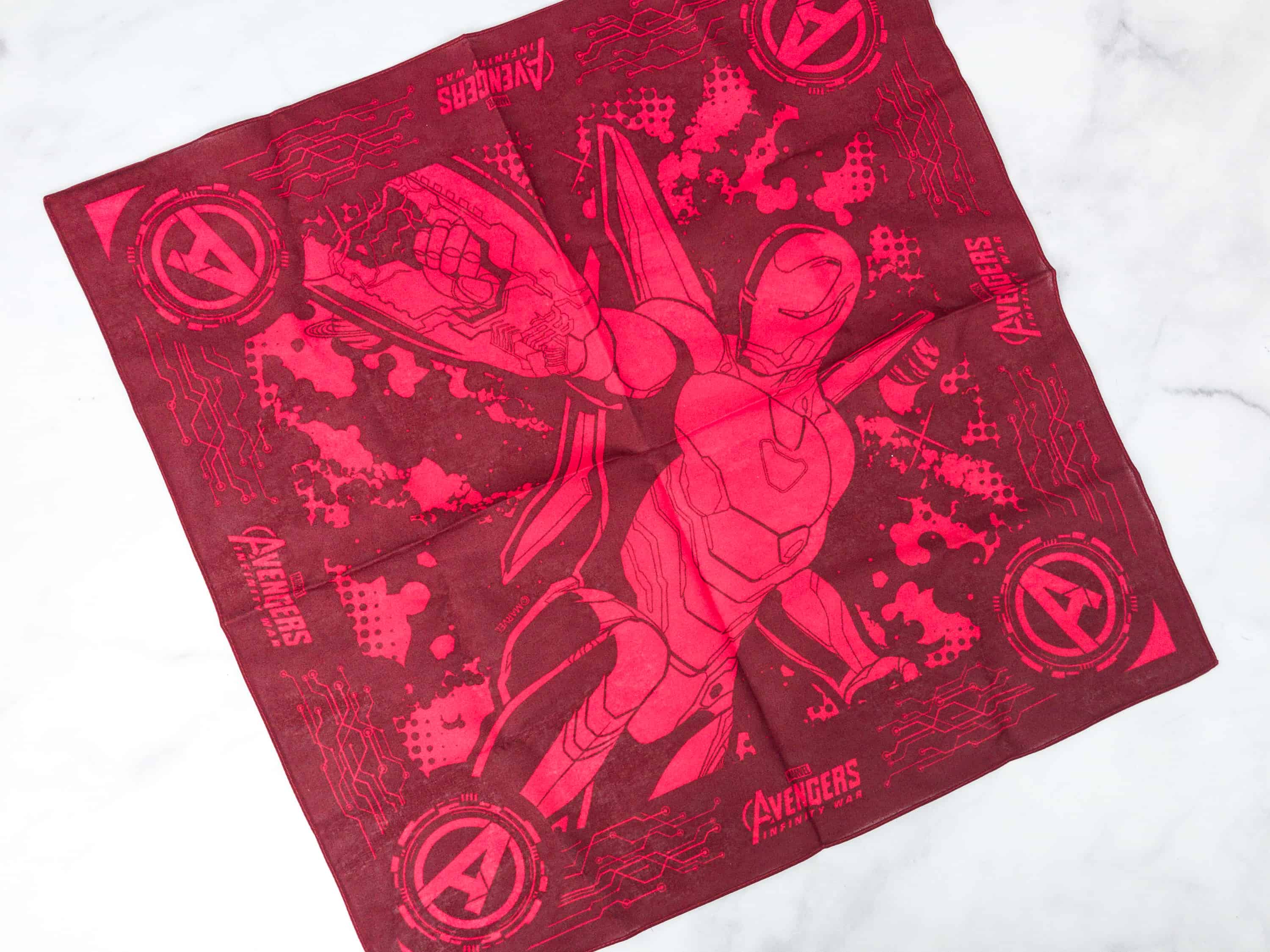 Iron Man Bandana. The MCU bandana features Ironman Mark 50, which is the one he used to battle Thanos. This armor is more advanced than any other preceding armor, and it possesses many capabilities and useful functions for Tony to use at his disposal. I like the design but I'm not sure what to do with it!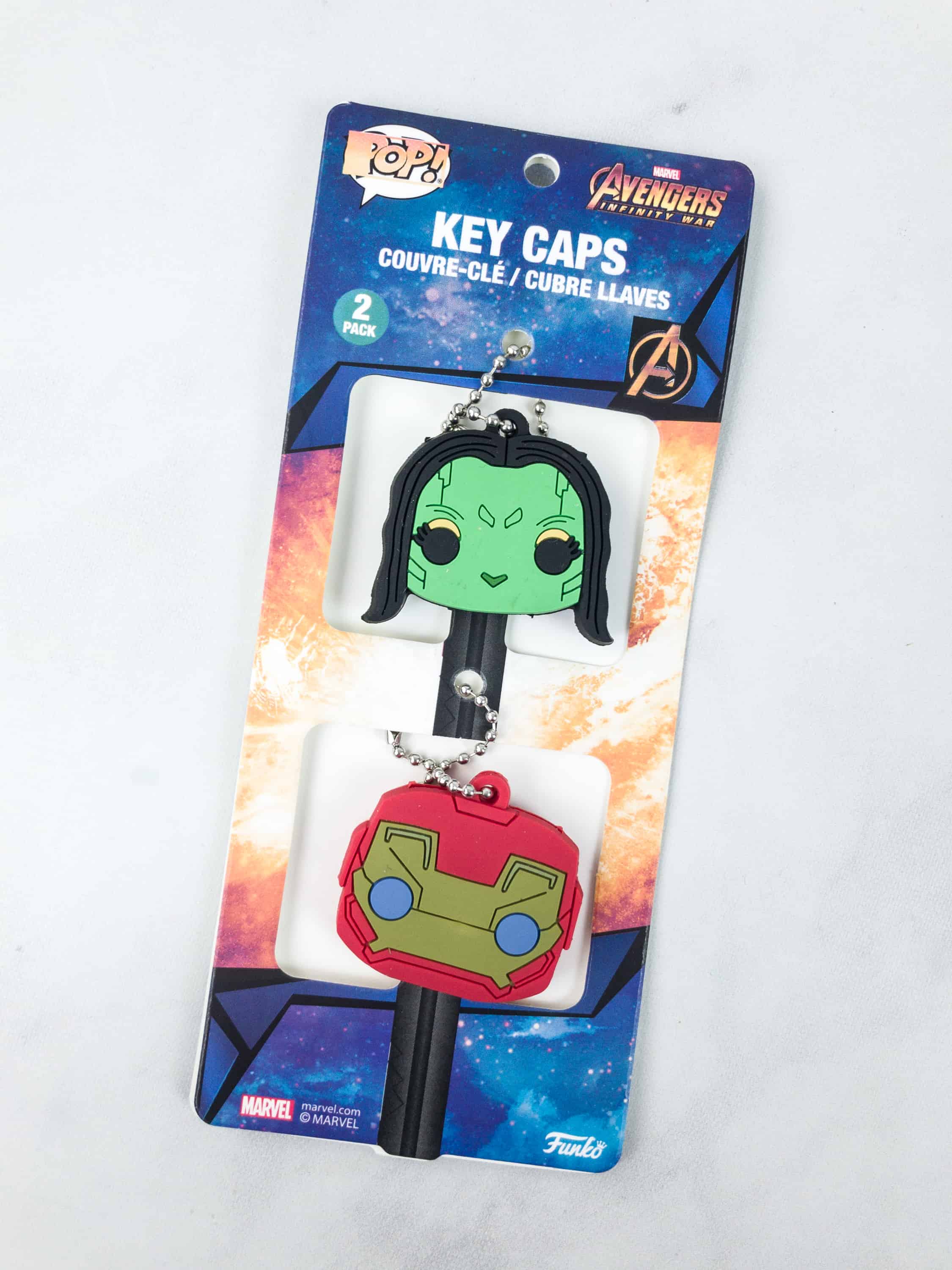 Pop Avengers Infinity Wars Key Caps. This set of keycaps feature the POP! version of Guardians of the Galaxy's Gamora, and Ironman!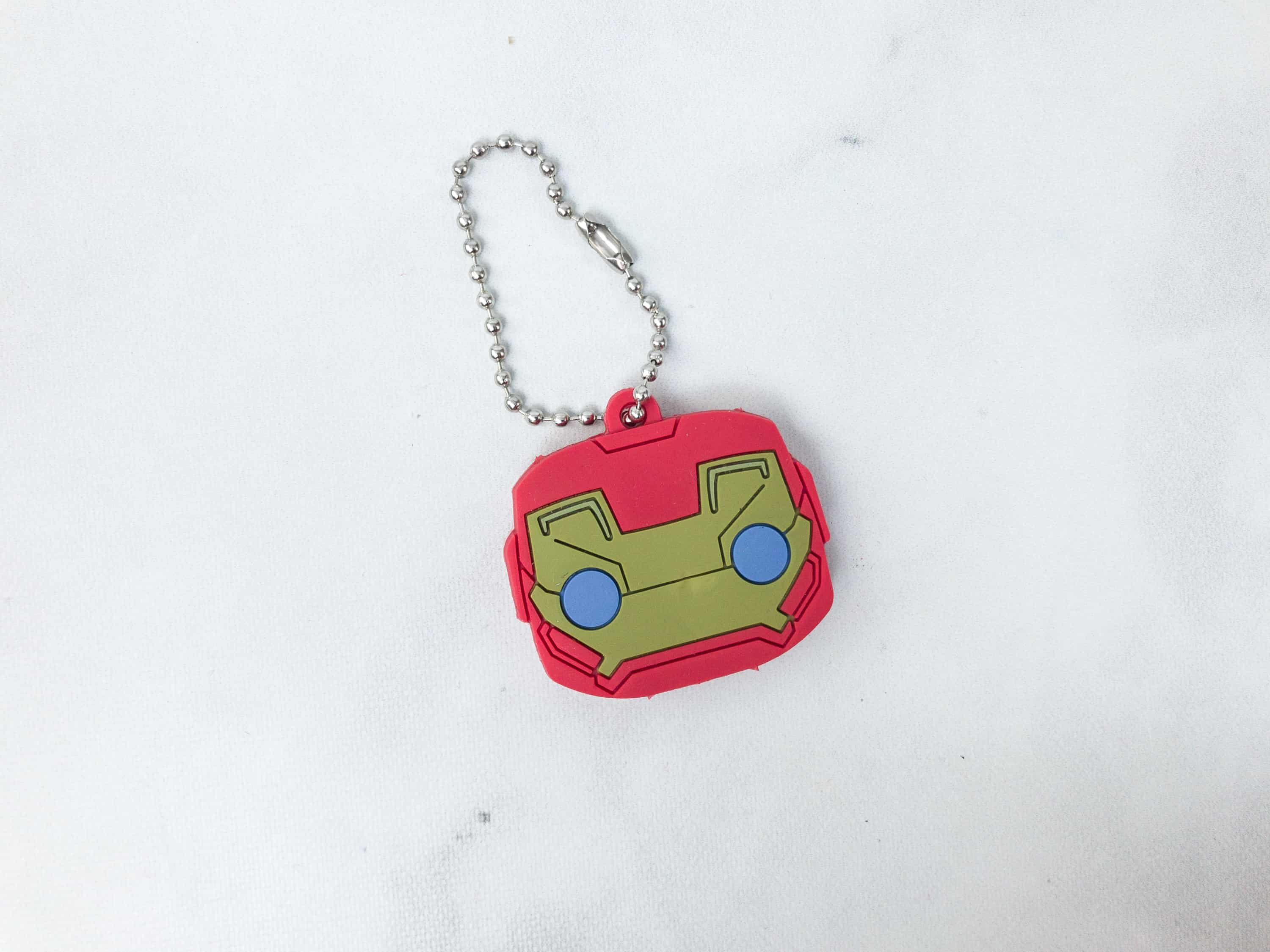 The keycaps look really cute. This is one item where I don't mind getting POP! versions of several characters.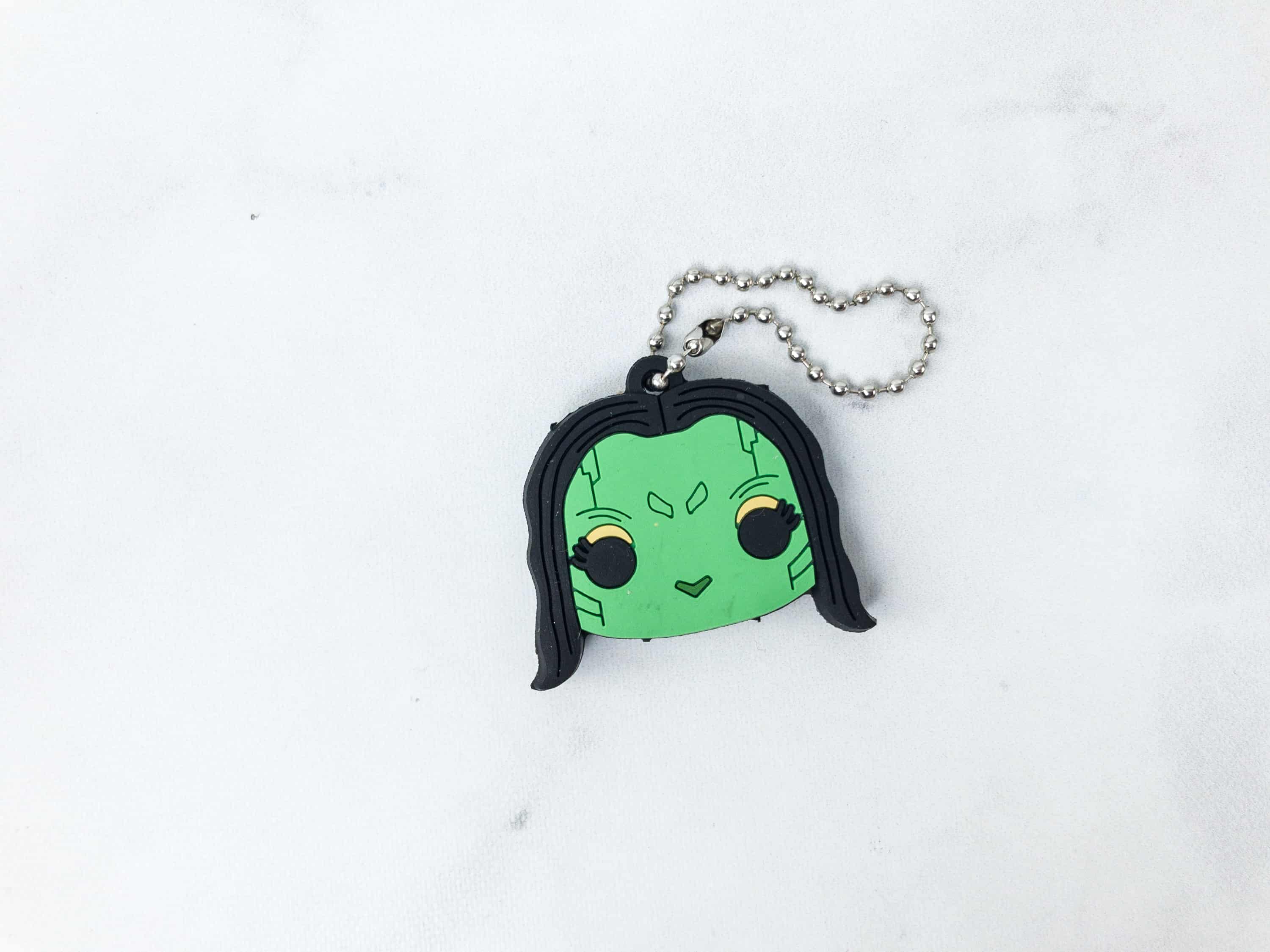 The keycaps also include ball chains for easy handling and hanging. Gamora looks adorable on this one!
Avengers Infinity Wars Heat Change Mug. We also got a mug that changes its design when its temperature changes.
The box says that if you add hot liquid to it, it will reveal the infinity stones!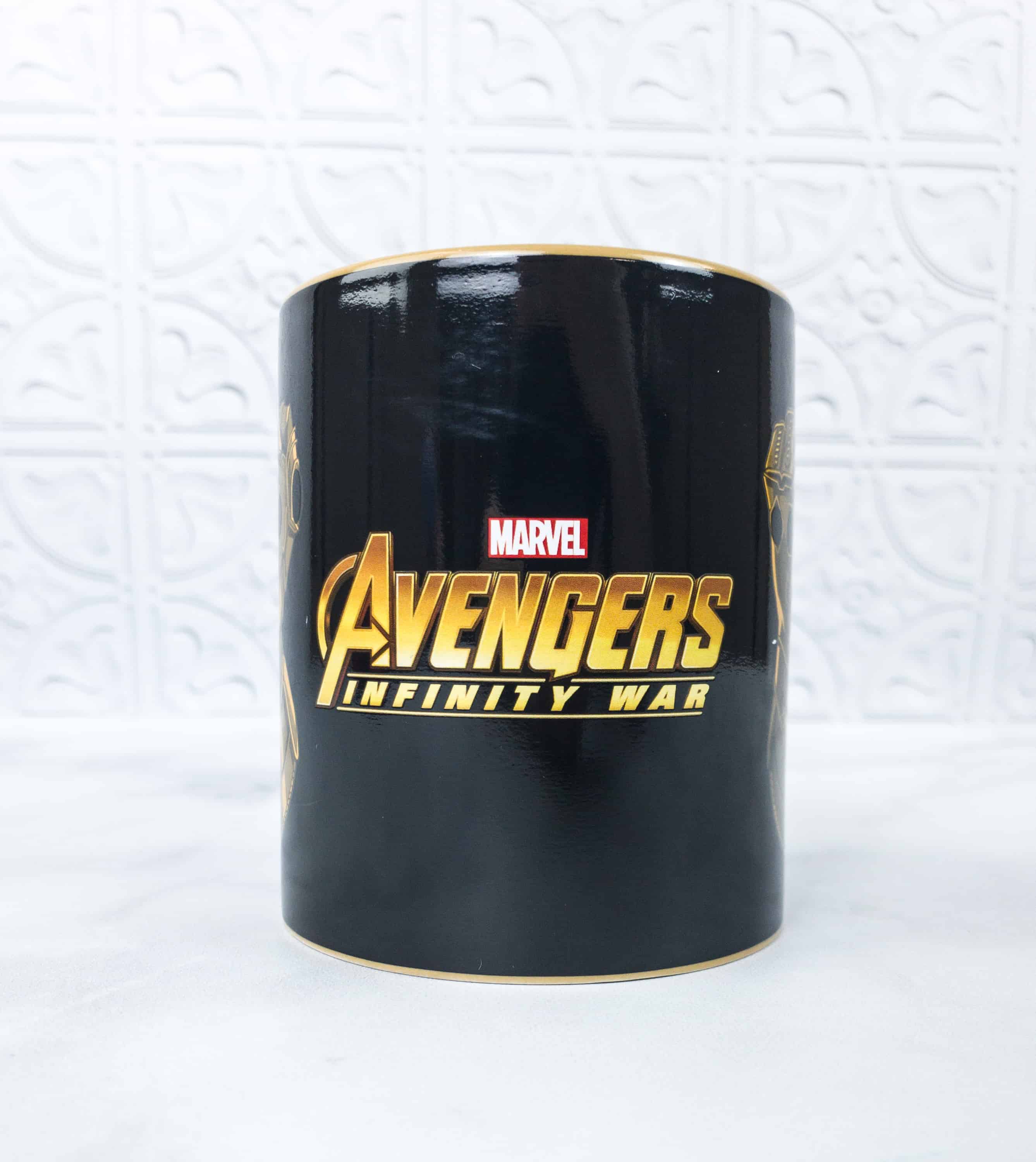 The dark-colored mug also features the film's logo.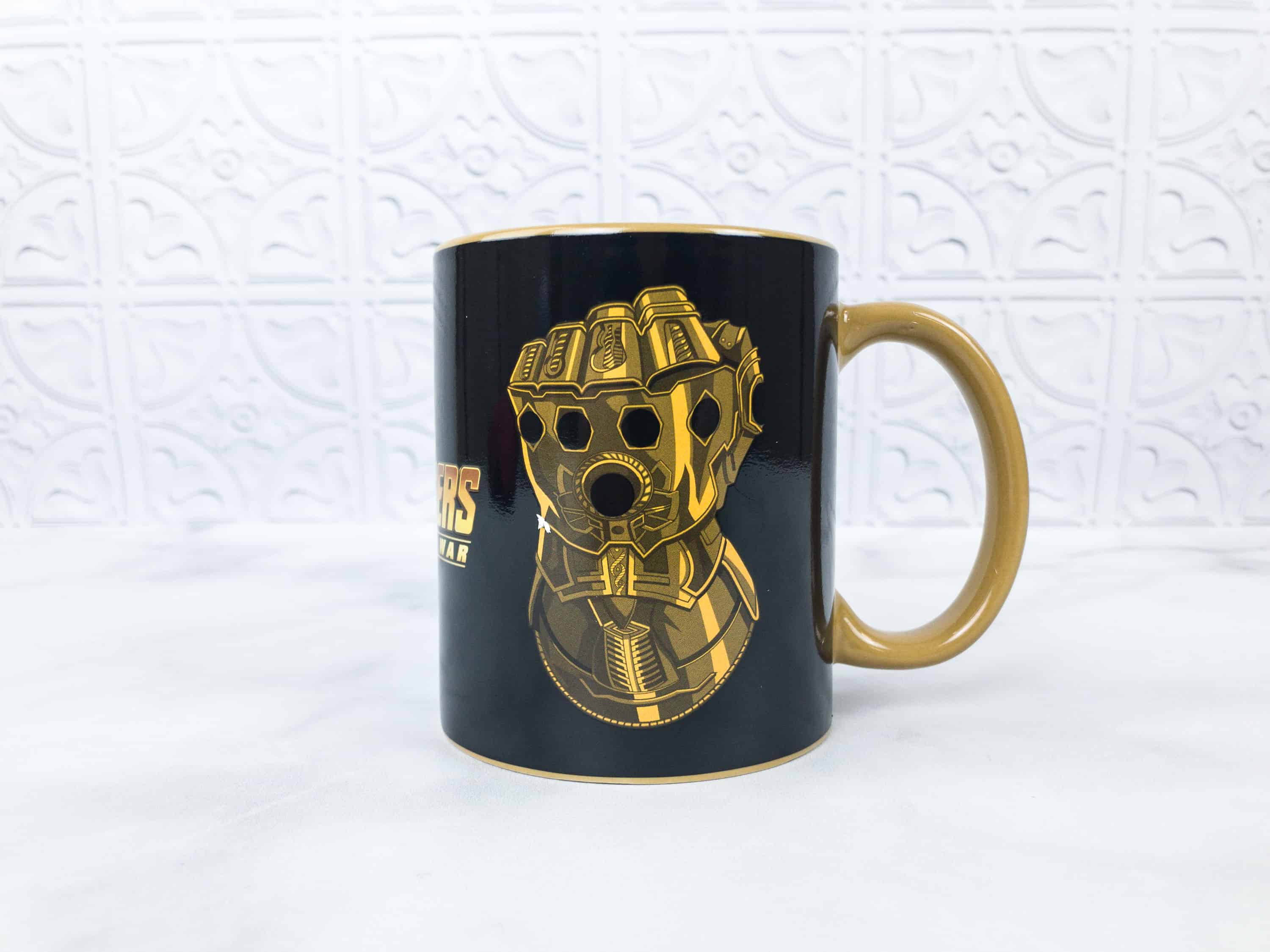 Here it is, without anything inside first, showing only the gauntlet…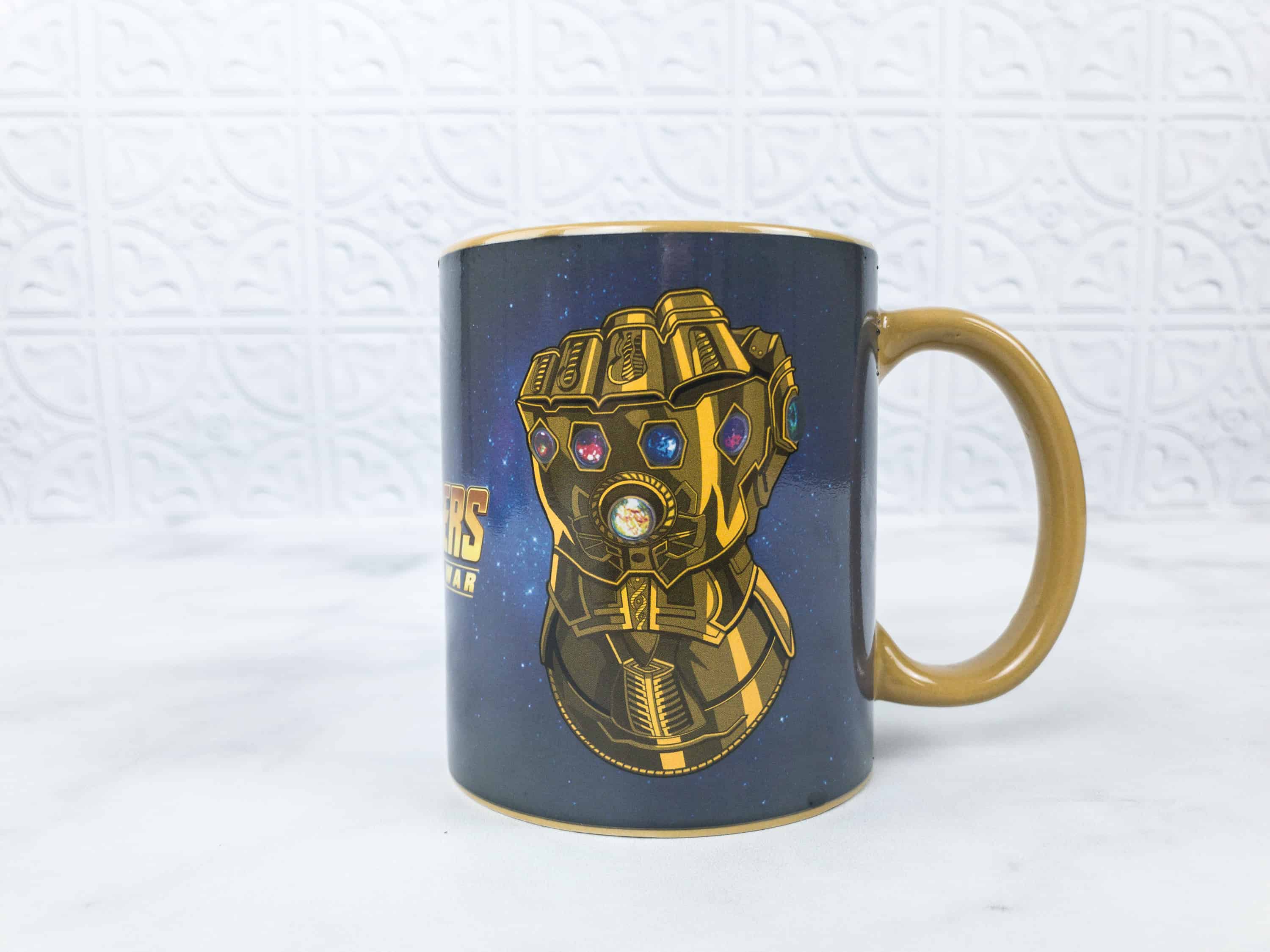 Then, I added hot liquid and waited for some time, and it finally revealed the infinity stones!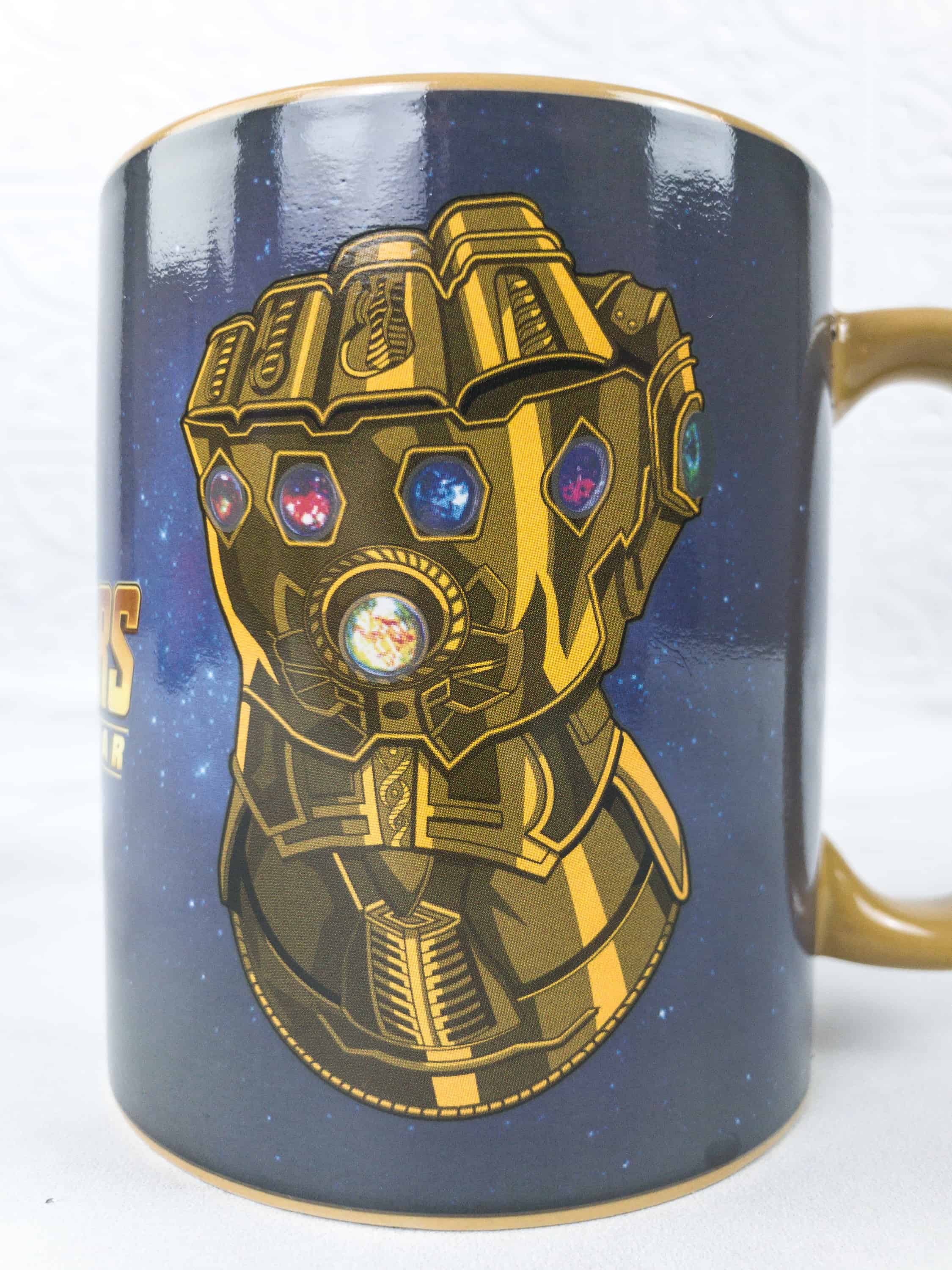 The mug's feature really worked well, and even though it doesn't have any "Funko" feel to it (opposed to a POP! designed mug that features the characters from the movie), it's still cool to have it around.
This box came in time, in anticipation of the most awaited MCU movie of the year. And before this ends, we're glad that we're able to get an Infinity War themed box from them. I definitely love the Thanos POP! figure, which even came with a Sanctuary II! We have mixed emotions when this box arrived, sad that the subscription is ending, and happy that it's all about Infinity War. Still, we're excited to find out what's next for the Funko boxes – what's in them, their structure, but we do know that they'll be at Amazon. Will you remember to get them now they're no longer a subscription box?
What do you think of this month's loot?