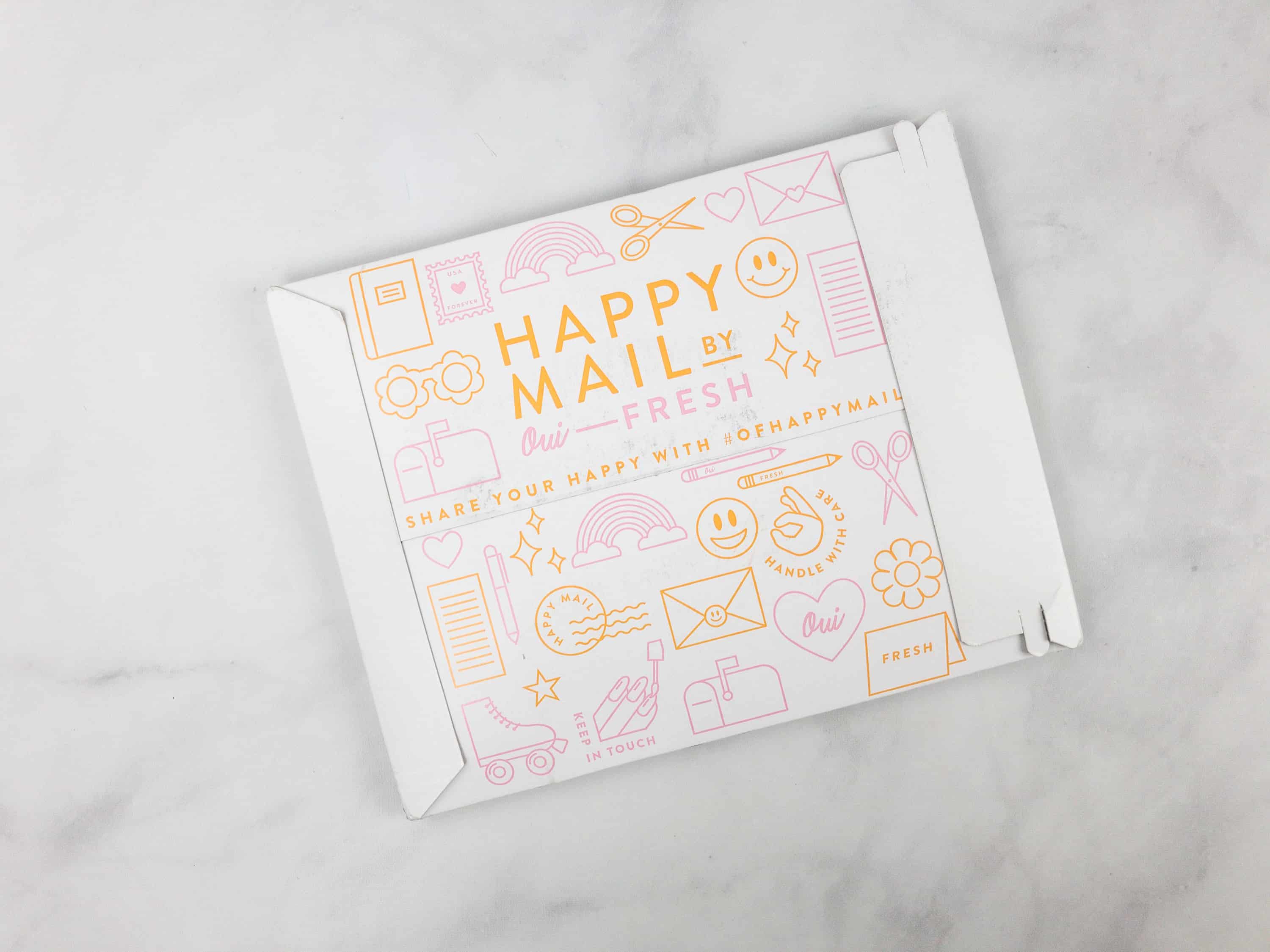 Happy Mail is a monthly stationery subscription. Subscribers get $50 (retail value) of stationery for $27 per month. You also get extra goodies like notepads, stickers, journals, and other goodies.
NOTE: Last June 2017, they announced that two subscriptions under A Beautiful Mess were ending — Messy Box and Happy Mail. BUT Happy Mail is now back under Oui Fresh.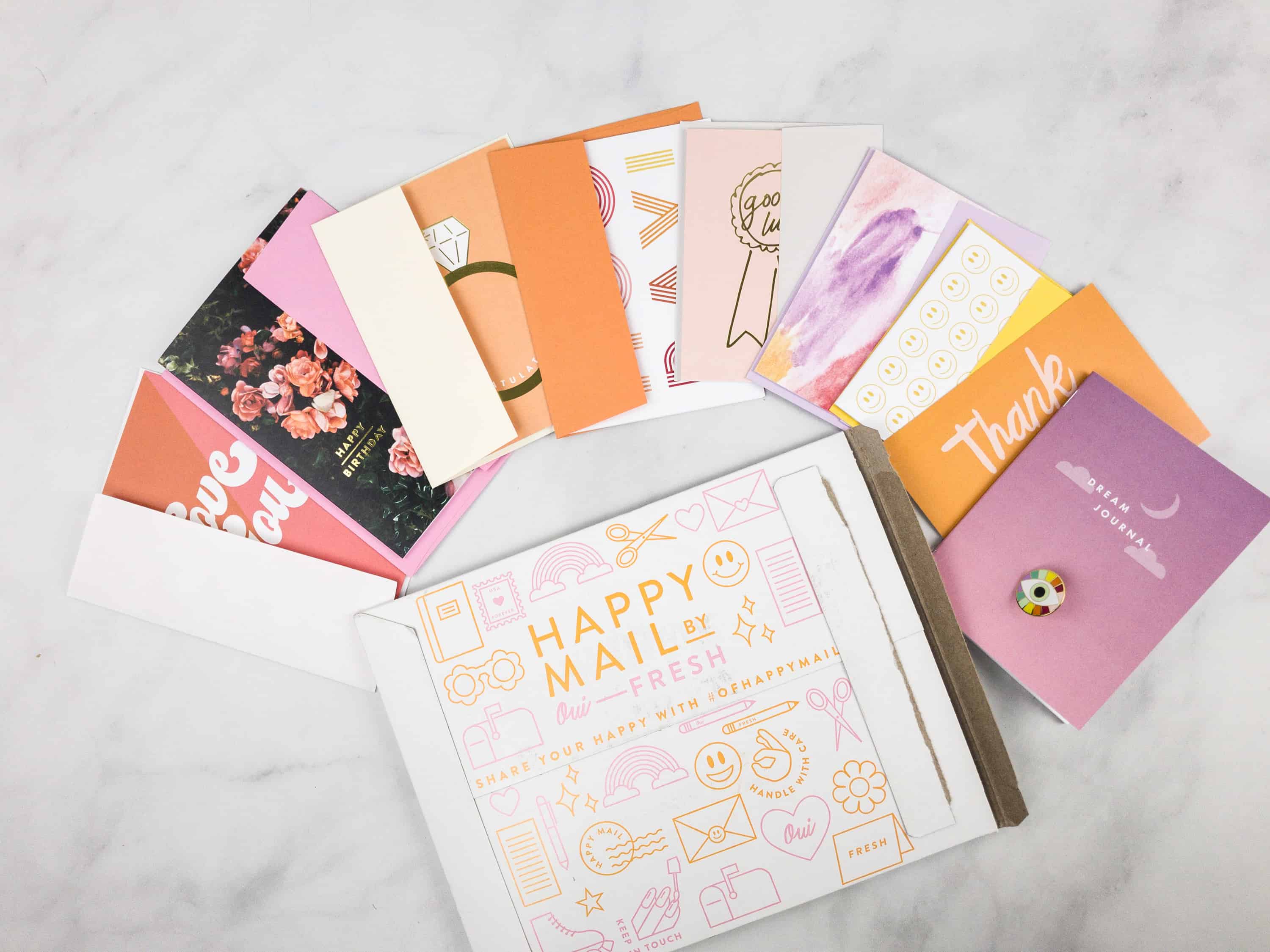 Everything I received for March 2018!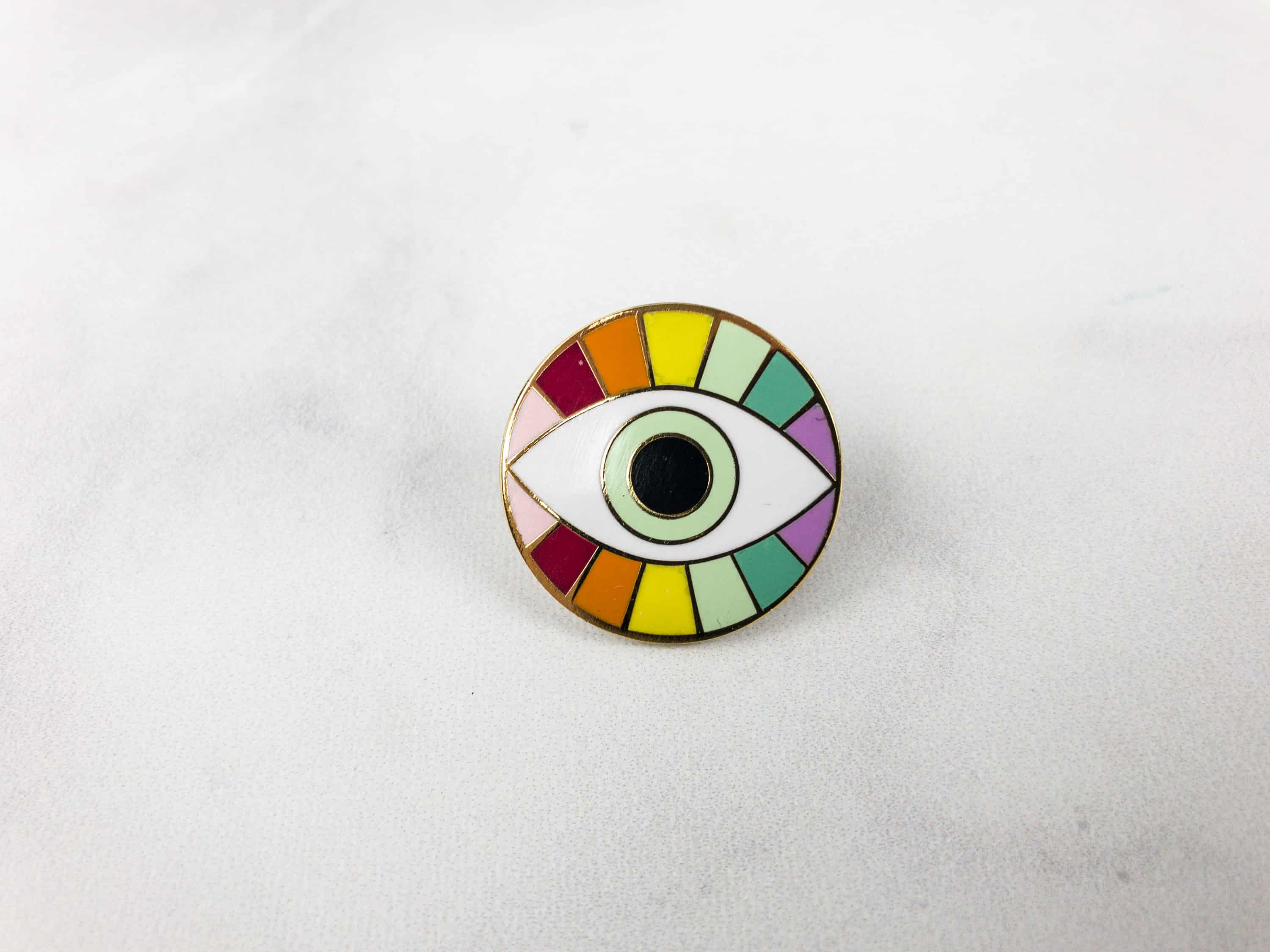 Eye Pin. This pin features striking colors around the eye. It's really eye-catching (pun intended) and would look great whether you put it on your jacket or on a bag.
Dream Journal. I like the calming pastel pink color on the cover of this dream journal. It's the perfect place to write down your dreams, whether it's the things you dream about when sleeping or your plans for the future.
The paper is high-quality and the pages are lined.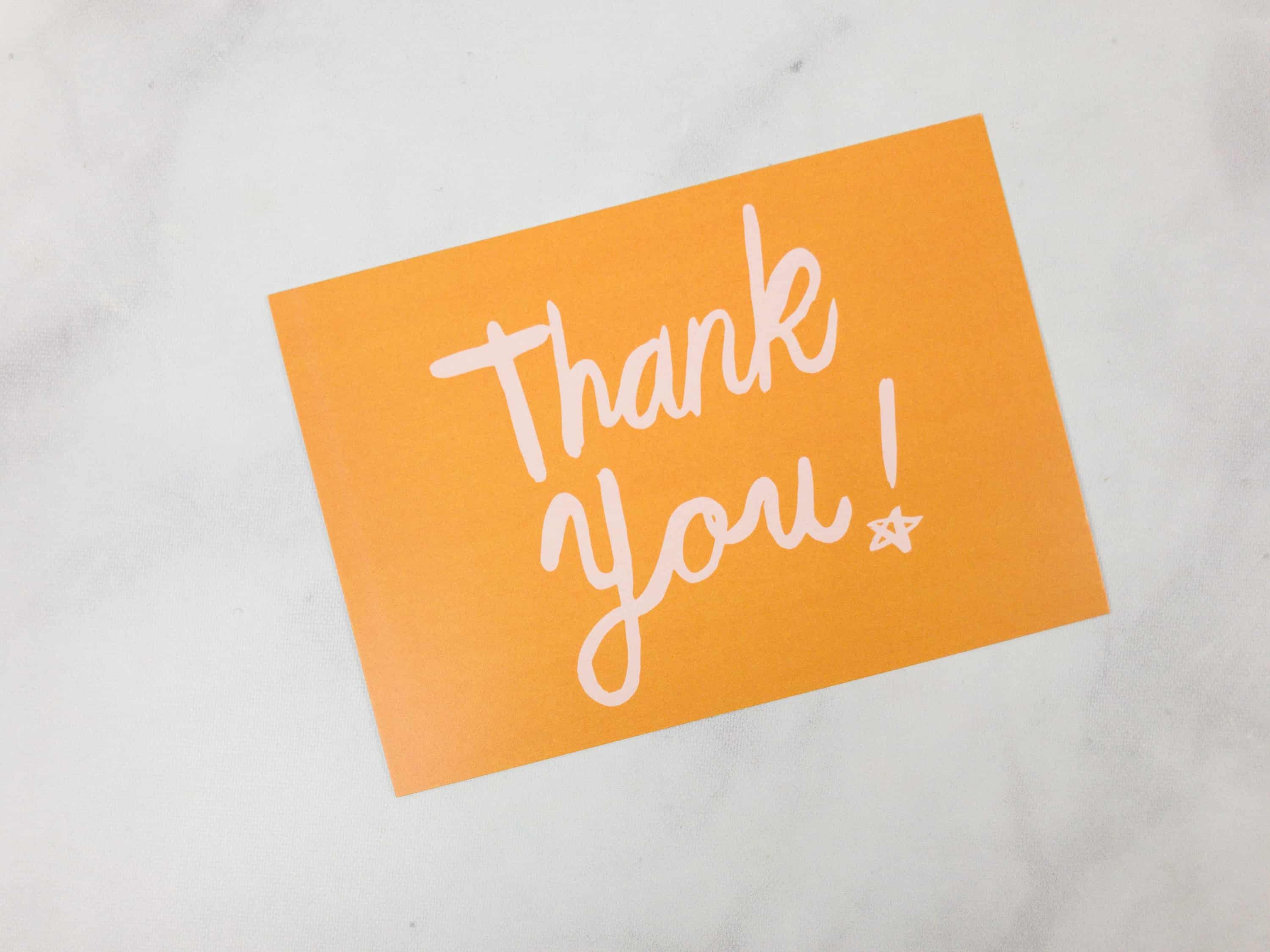 Thank You Postcard. What better way to show your appreciation to someone than this brightly colored thank you card? I like its orange color which gives off a lot of positive vibes!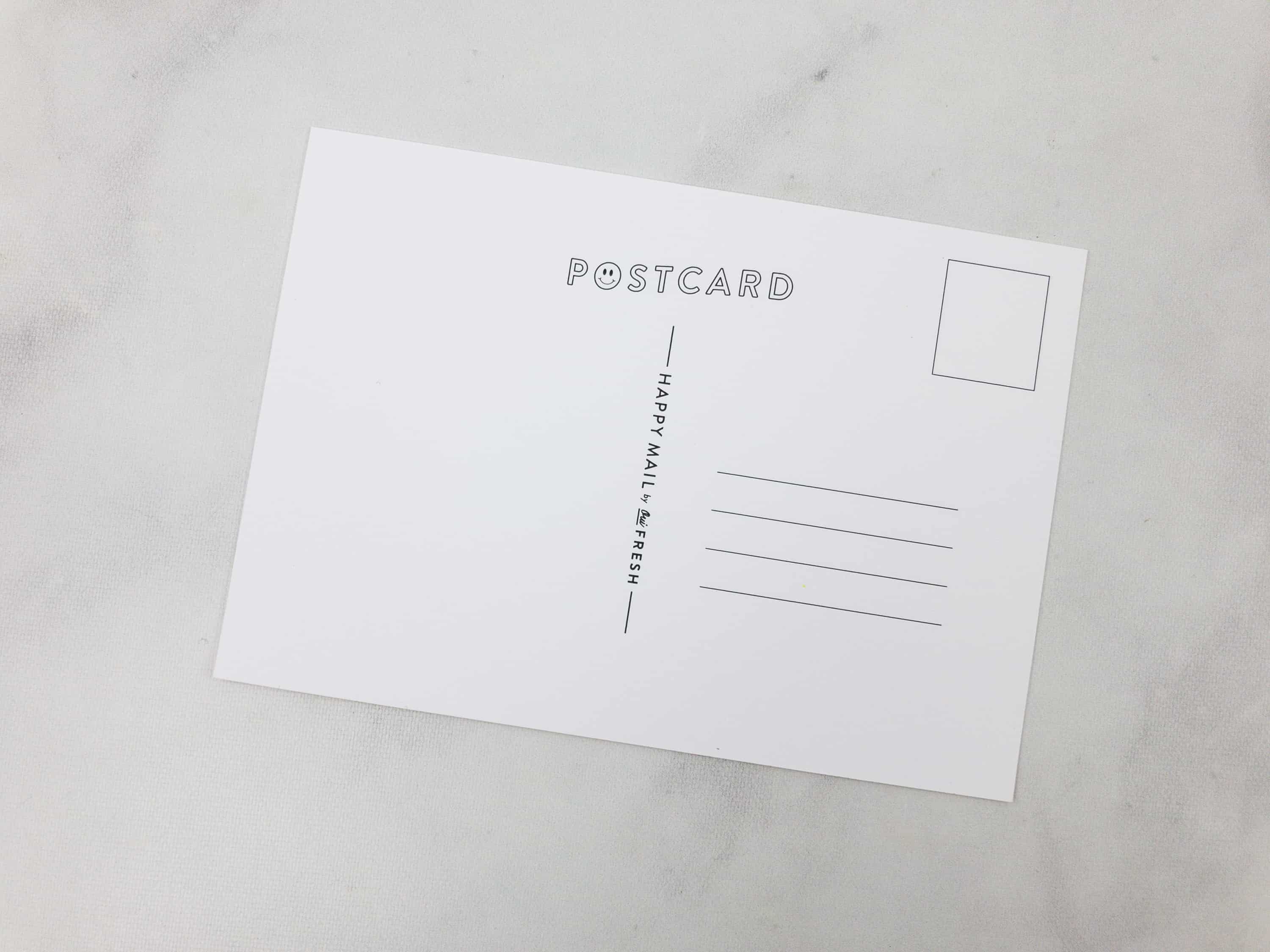 The back of the postcard has plenty of space for you to write a personal message.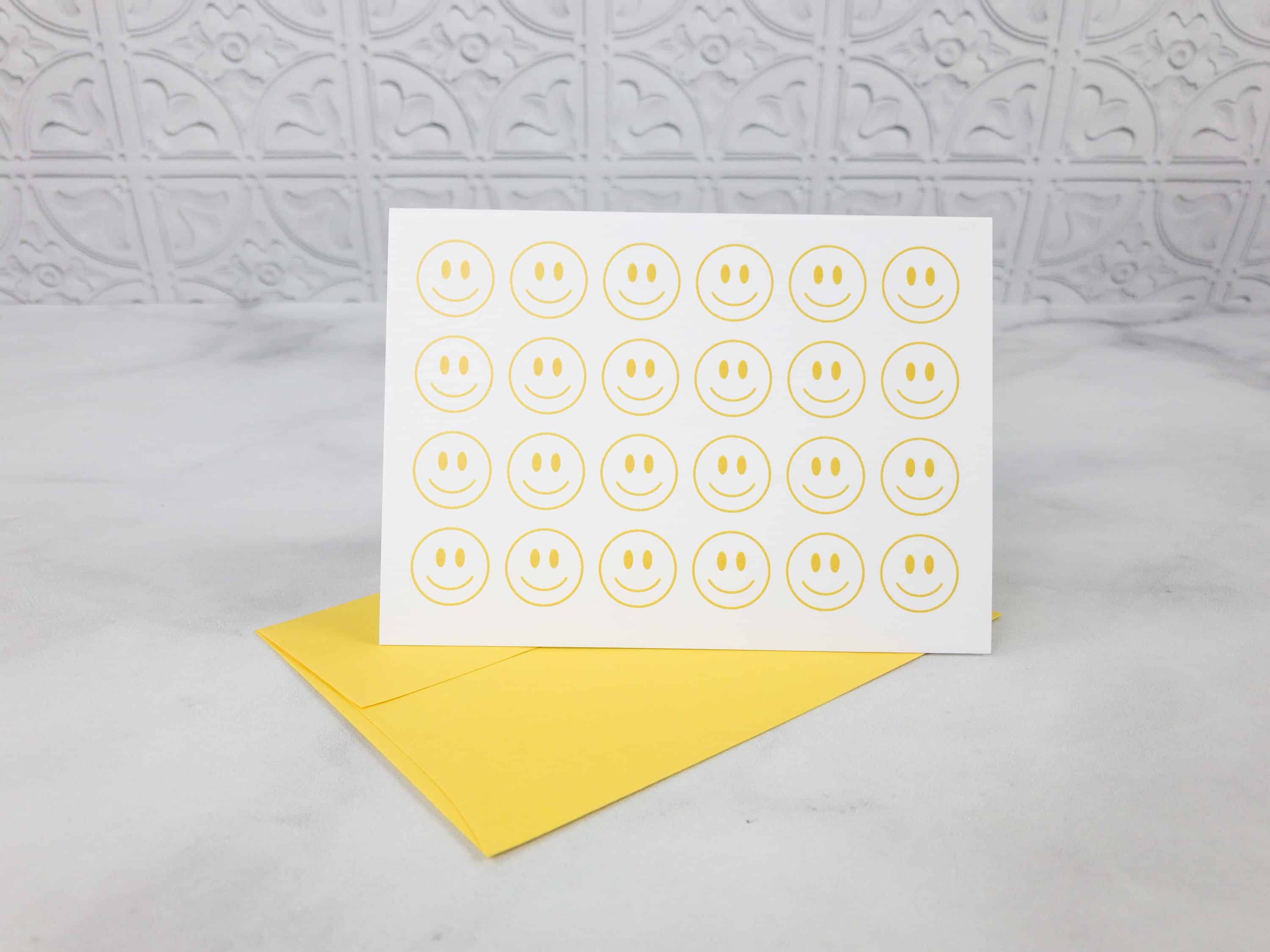 Smiley Greeting Card. If you want to make someone smile, this greeting card filled with lots of smiley faces is perfect. It's even paired with a yellow envelope for a complete look!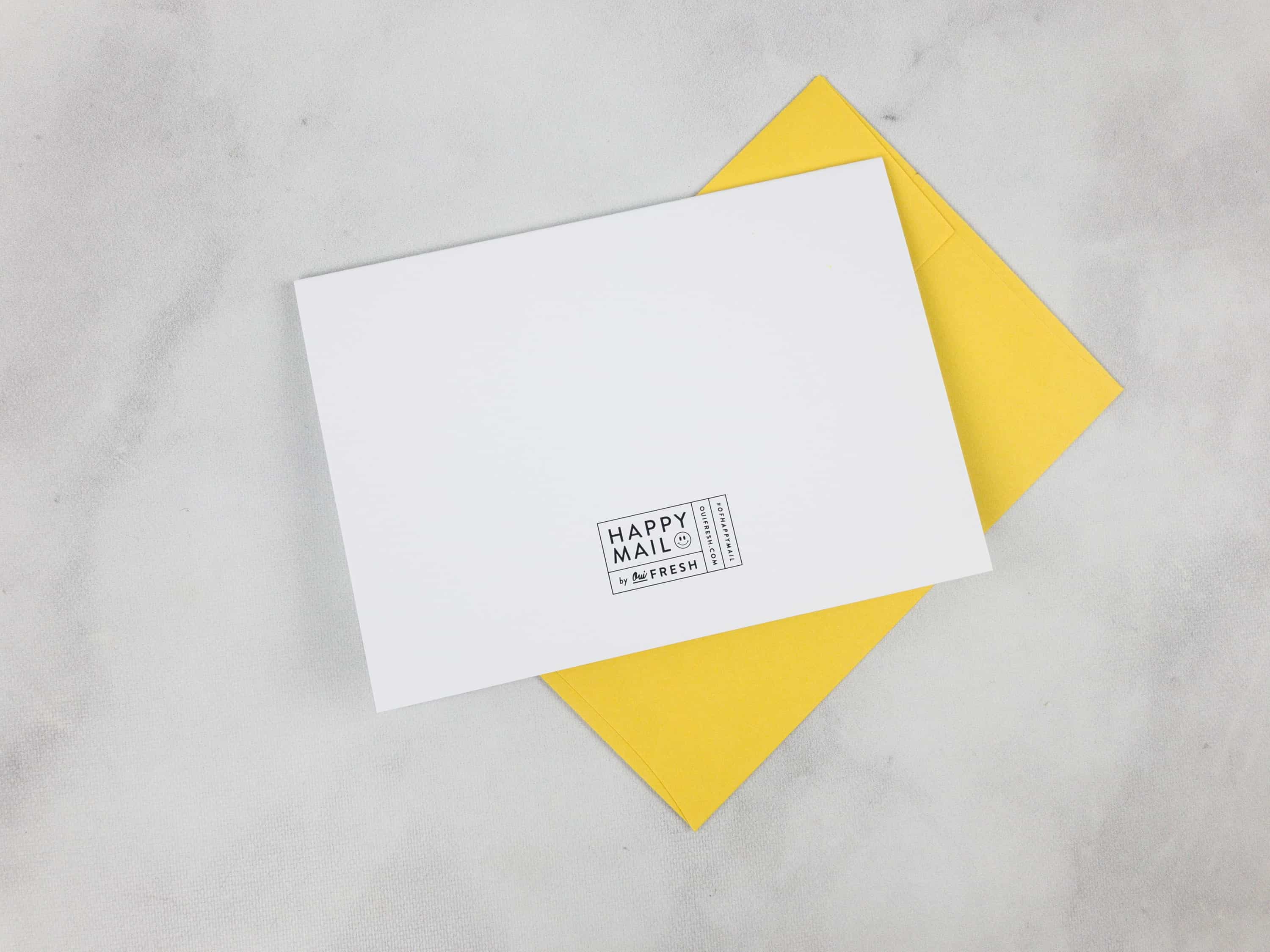 At the back of the card, you will find Happy Mail's logo printed on white background.
Water Color Print Card. Next up is a watercolor print card which can be used for a variety of occasions. It's simple but vibrant.
Happy Mail's logo can be found at the back of the card too.
Good Luck Gold Foil Press Card. This gold foil press card is simply beautiful. You can send it to someone who has a big day coming soon!
The Happy Mail logo is placed on the back so you will have more room to write inside. I like the simplicity of their logo and the fact that it doesn't take up much space at the back too.
Hooray It's your Birthday Card. The font choice for this card makes it stand out. I like how it looks festive despite the minimal design.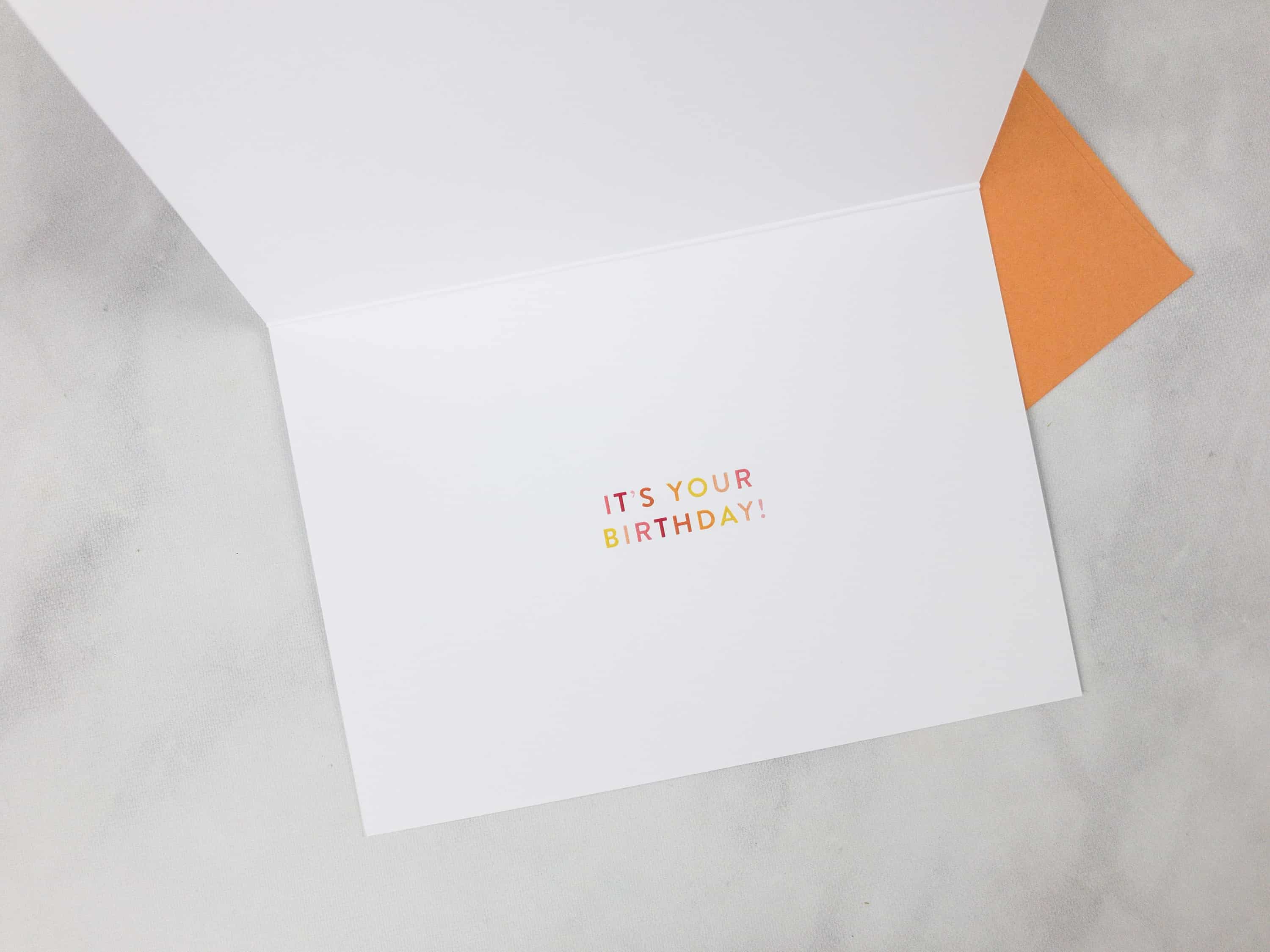 A birthday greeting is also printed inside the card in the same colors as the one in the cover. This is a great birthday card to get any birthday celebrant in the right mood!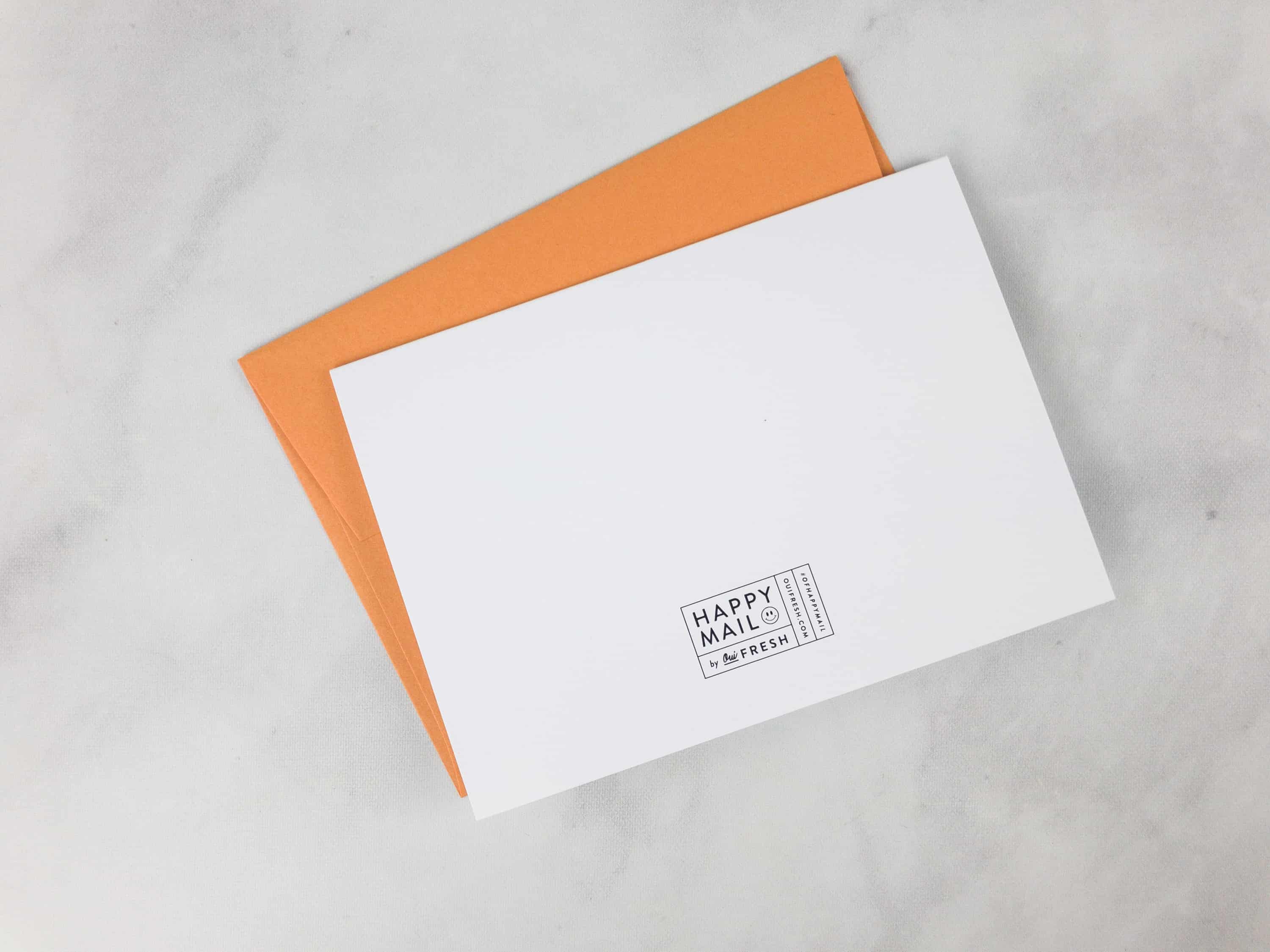 This card comes with an orange envelope.
Congratulations Greeting Card. This card is a great way to send your best wishes to someone who just got engaged or is getting married. The ring embellished on the cover will definitely light up the bride-to-be's face when she sees this.
The pale pink envelope is perfect for this card too.
Happy Birthday Greeting Card. Featuring a pretty picture of pink roses in bloom, this birthday card is definitely a stand out in this bunch.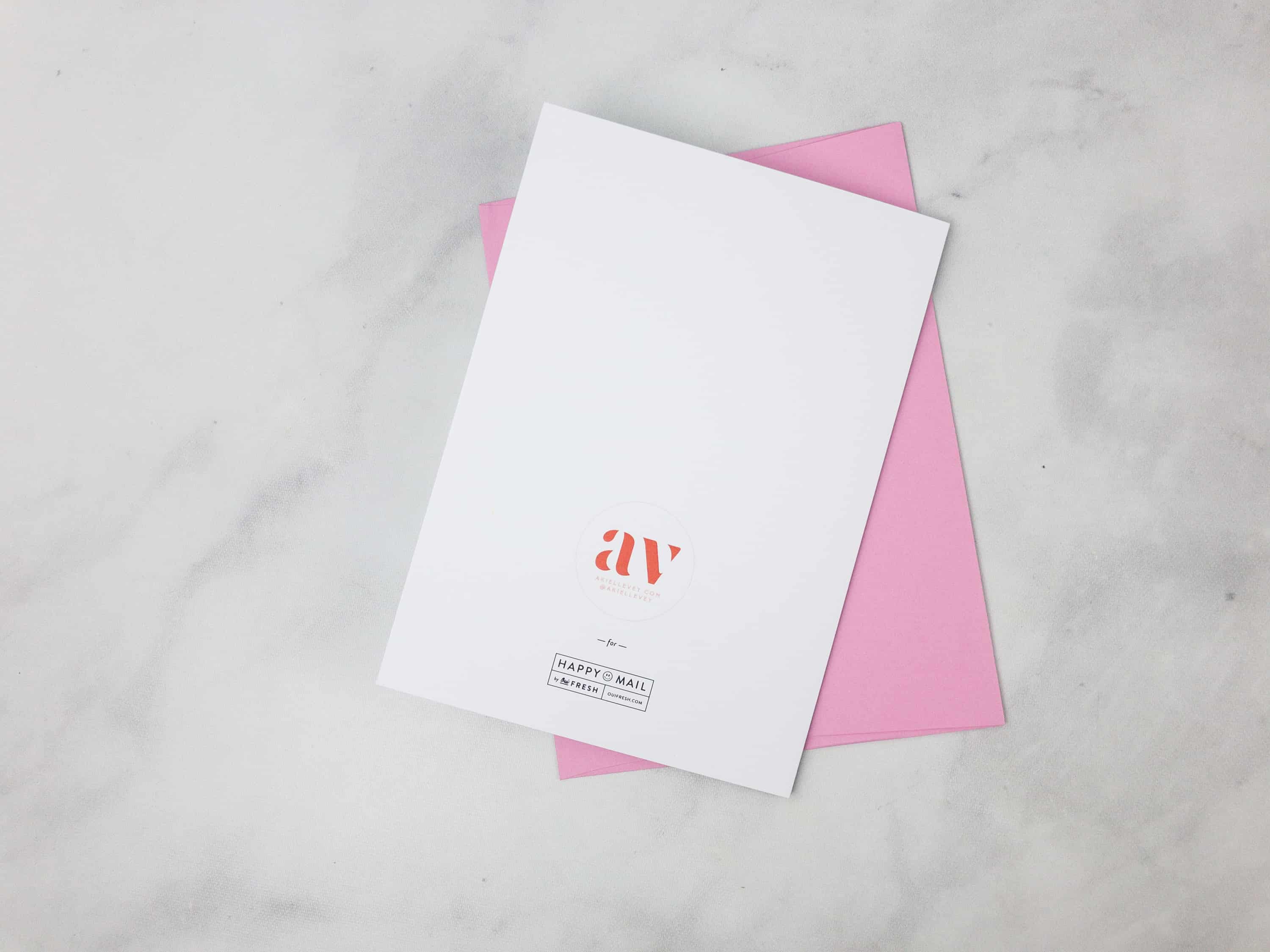 The back of the card sports the logos of AV and Happy Mail. It also comes with a pink envelope.

Love You Card. I think this card is perfect for sending sweet nothings to your partner. The colorful and casual design says it all. It's also a bit retro, which is a nice twist.
It came with a simple white envelope.
The collection encompasses several occasions which is great for someone like me who loves to send cards to friends and loved ones.
My love for handwritten notes and sending snail mail gets stronger with every Happy Mail I receive. It's a nice subscription for anyone who wants to keep a stock of cards in handy for various occasions, or even when there is no occasion and you just want to write to someone and make them feel remembered. The designs are all fun and pretty. They even sent me a pin and a journal, which I really appreciate!
Any thoughts about this month's package?