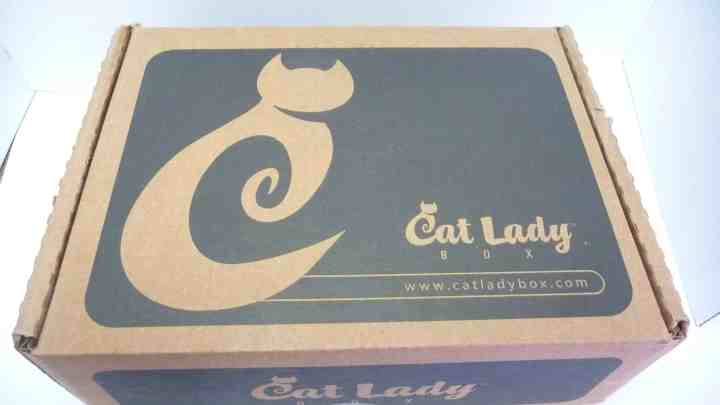 The Cat Lady Box is a monthly subscription box for those "crazy cat ladies." It is a box with cat-themed items for you and your cat, or you can order a box just for you. Each box could contain cat-themed shirts, jewelry, home decor, accessories, art, and more – all delivered in a box your cat can keep.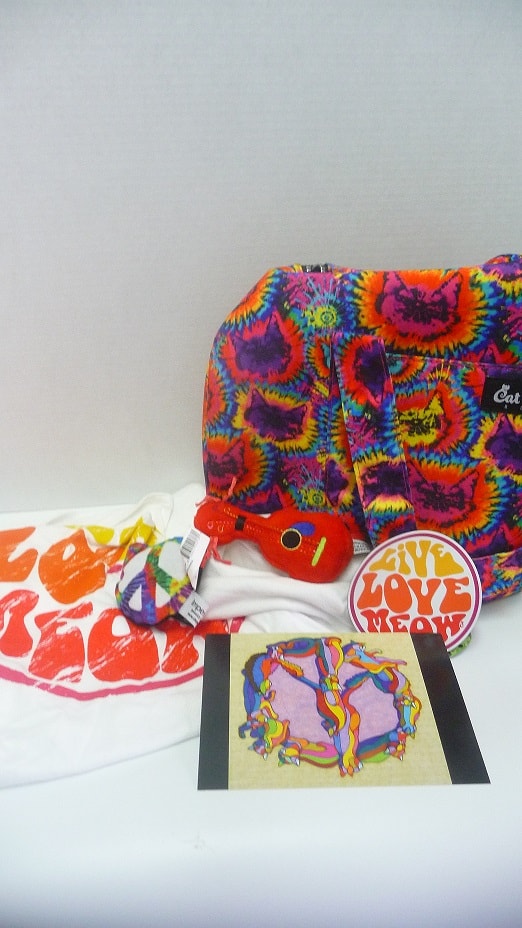 This month's box theme is Feline Groovy.
Each box comes with an insert to tell you what's in the box.
Let's see what treats we received this month!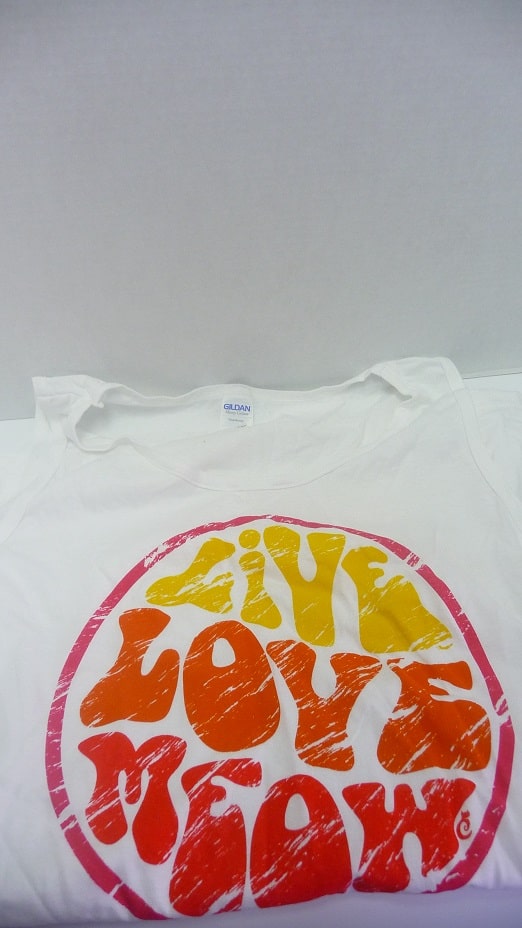 My first item is a "Live Love Meow" Tank by Catladybox ($19.99). I love the bright bold colors and the material is super soft. The tank is loose fit and comfortable. The saying reminds me of the movie Eat Pray Love.
Also sent was a SUPER PURR_EMIUM ITEM, a Cat Tie-dye Duffel Bag by CatLadyBox ($34.99). This bag will make you feline groovy and can be used for the gym, errands, and travel. Bold bright colors make this just pop! Also inside is a strap to carry over your shoulders.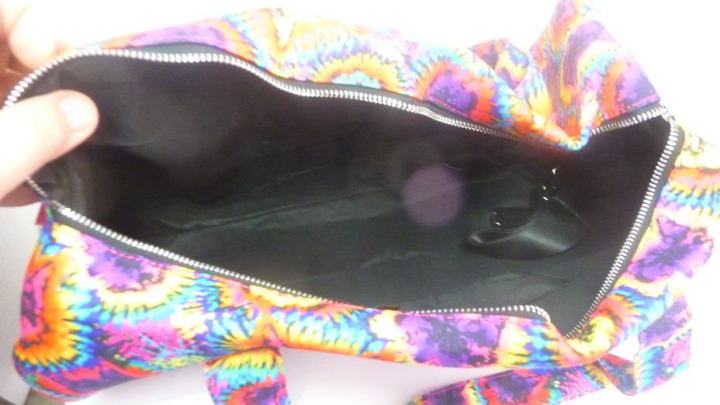 My next item is a "Live Love Meow" Car magnet ($5.99). Show off the love you have for your feline line friend by placing this magnet on your car.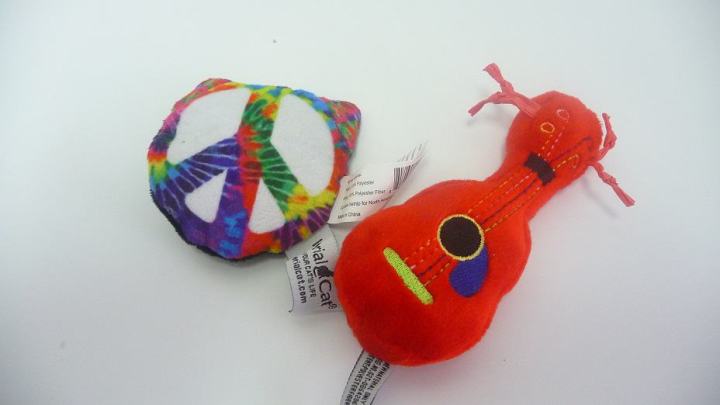 Ginger received new toys. She received a Groovy Guitar catnip toy ($4.99) and a Cat Peace Sign Catnip toy ($4.99).  Ginger is all set for the next Woodstock. She's been practicing on her groovy new guitar and spreading peace and love with her peace sign abilities.
Sorry no pictures this time. Ginger was wanting to  be one of those type of rockstars!
On the back of the insert card is a Featured Cat Lady Artist. This month is "Peace Love Cats" by April Murphy. Ms. Murphy has created an out-of-sight and  groovy picture. The colors were calming and I loved the design.
Peace and Love to all you groovy cats!
What do you think of this month's box? Does your cat give 2 paws up?