MomGiftBox is a new subscription box curated especially for moms. You'll get a box filled with luxurious items like skincare products, stylish accessories, fitness products, delicious treats, technology items, and all natural cosmetics.
This box recently switched to a bimonthly box for $29.99 per month.
DEAL: Get 50% off your first box! Use coupon code hellosub50.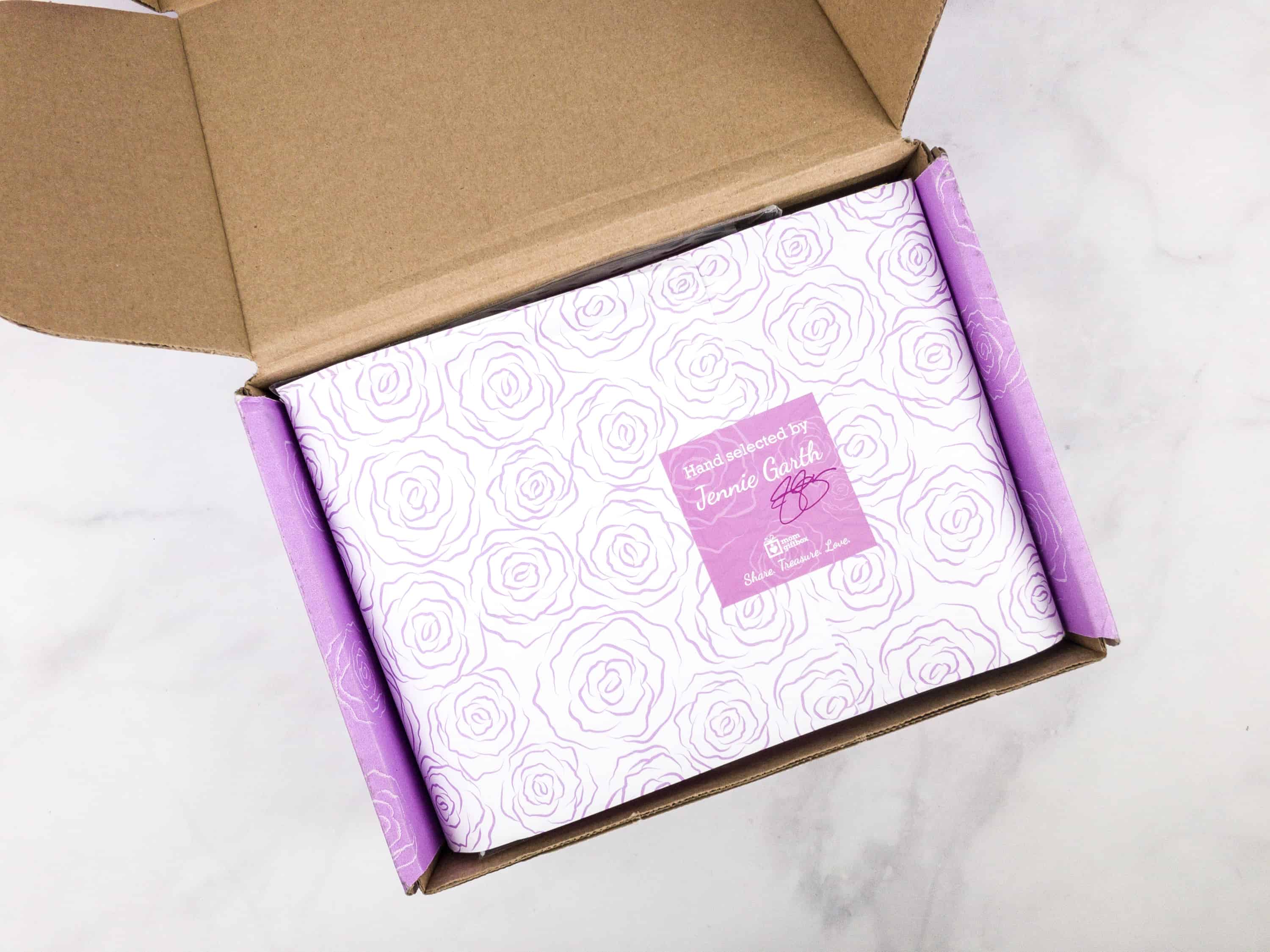 All items are hand-selected by Jennie Garth.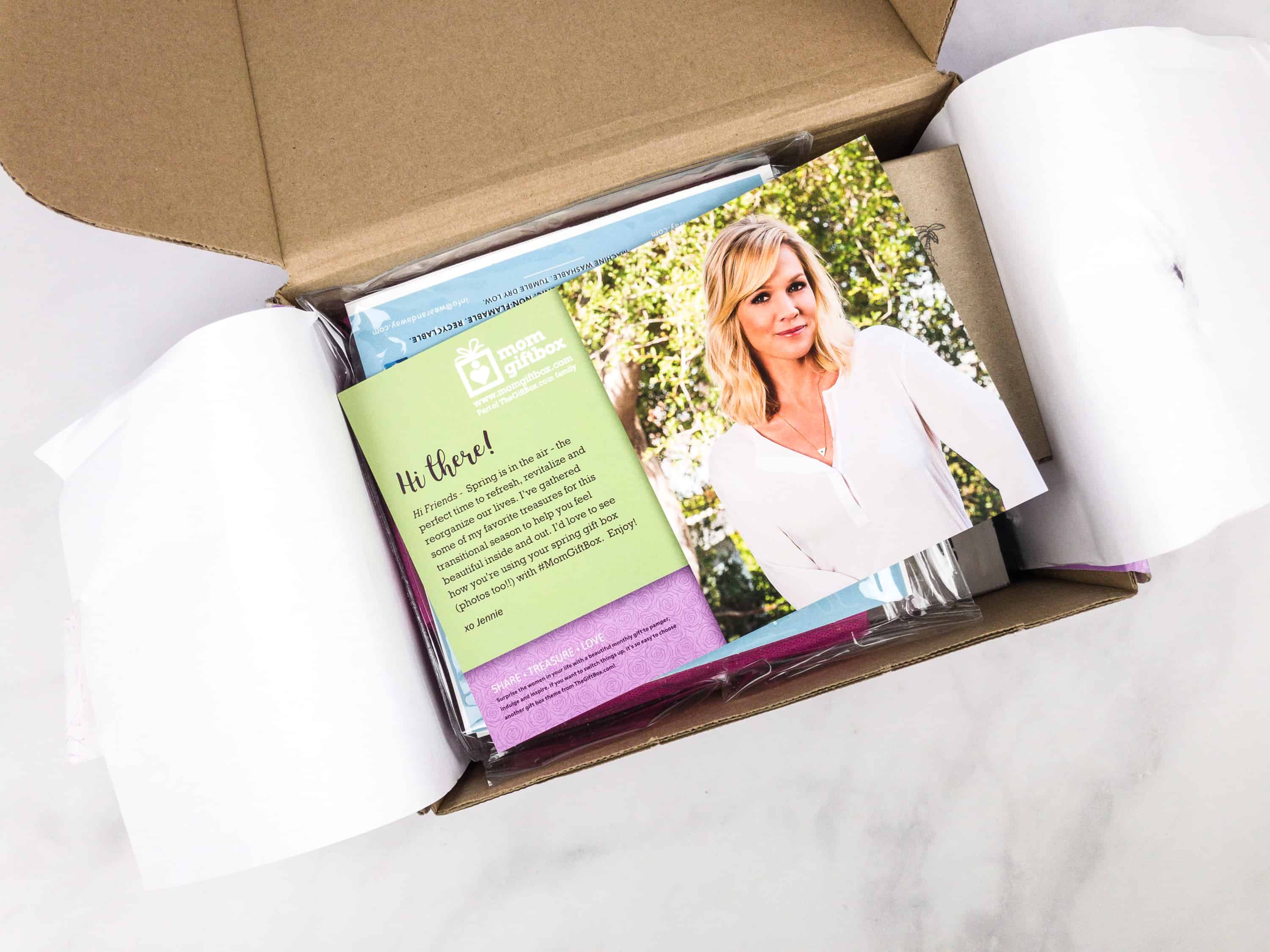 The box looks full of goodies!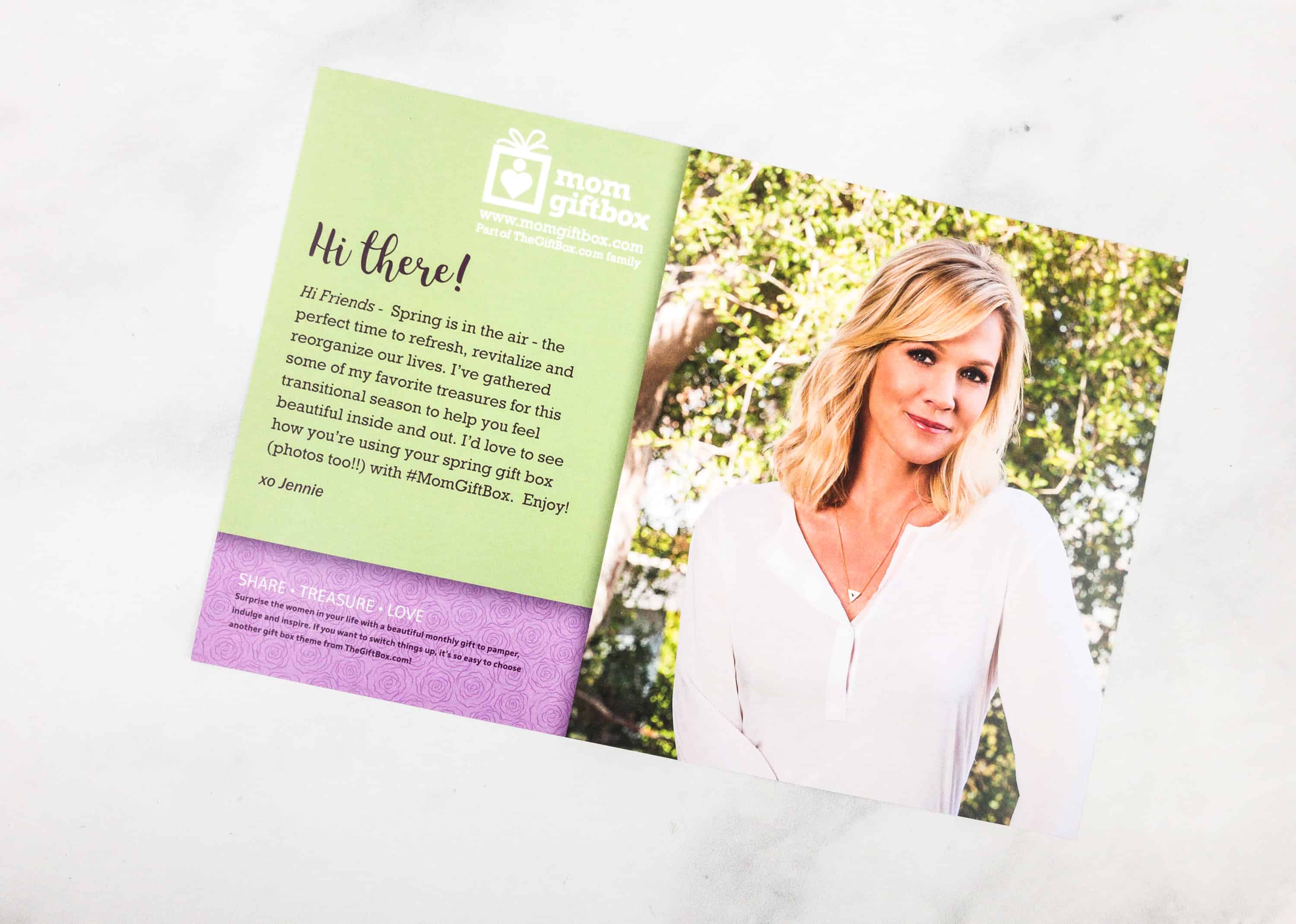 Curated by Jennie Garth, MomGiftBox is part of TheGiftBox family. If for some reason you don't recall, Jennie Garth is a famous actress from 90210.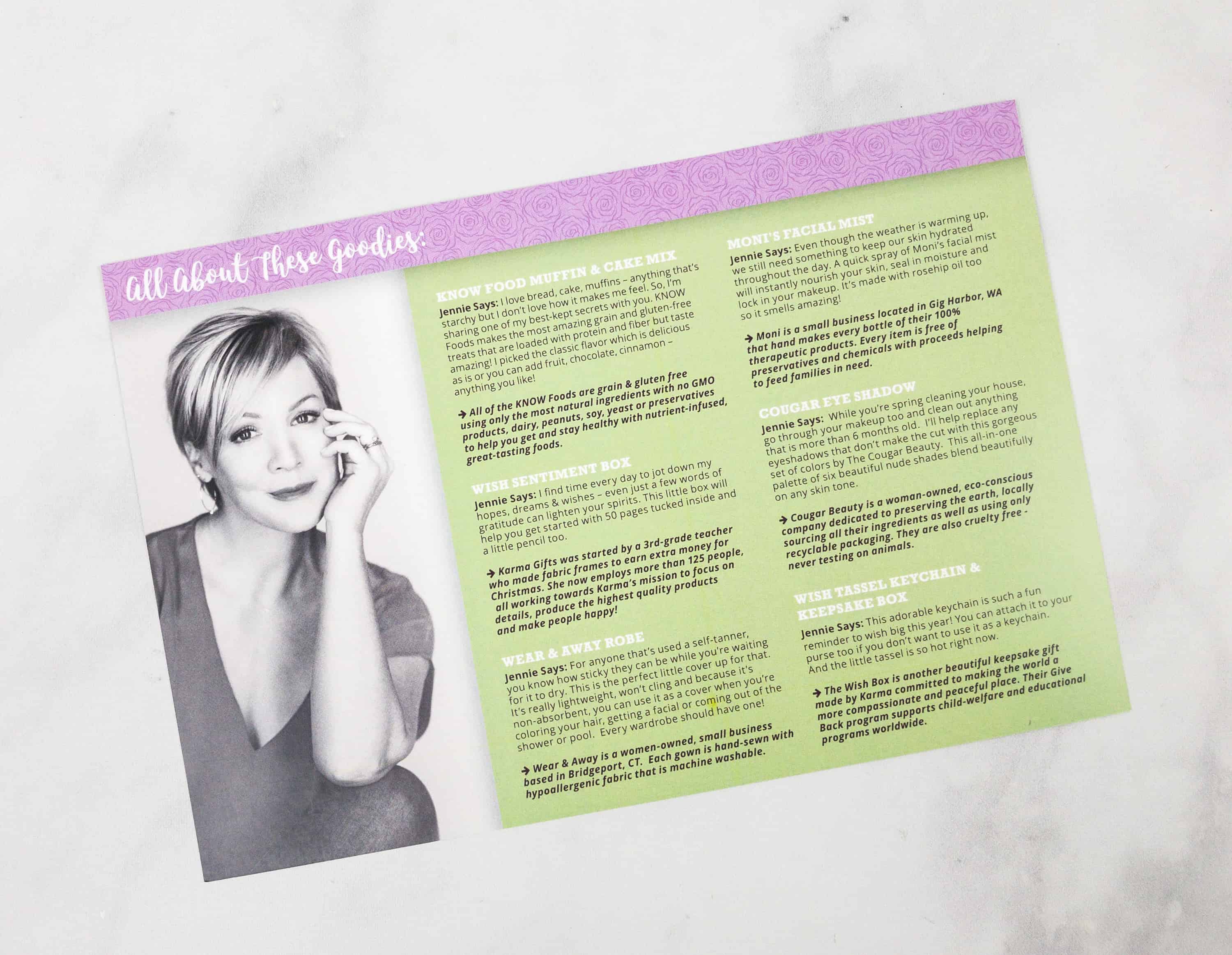 The information card gives you details on this month's goodies.
I'm excited to unveil what else is inside the box!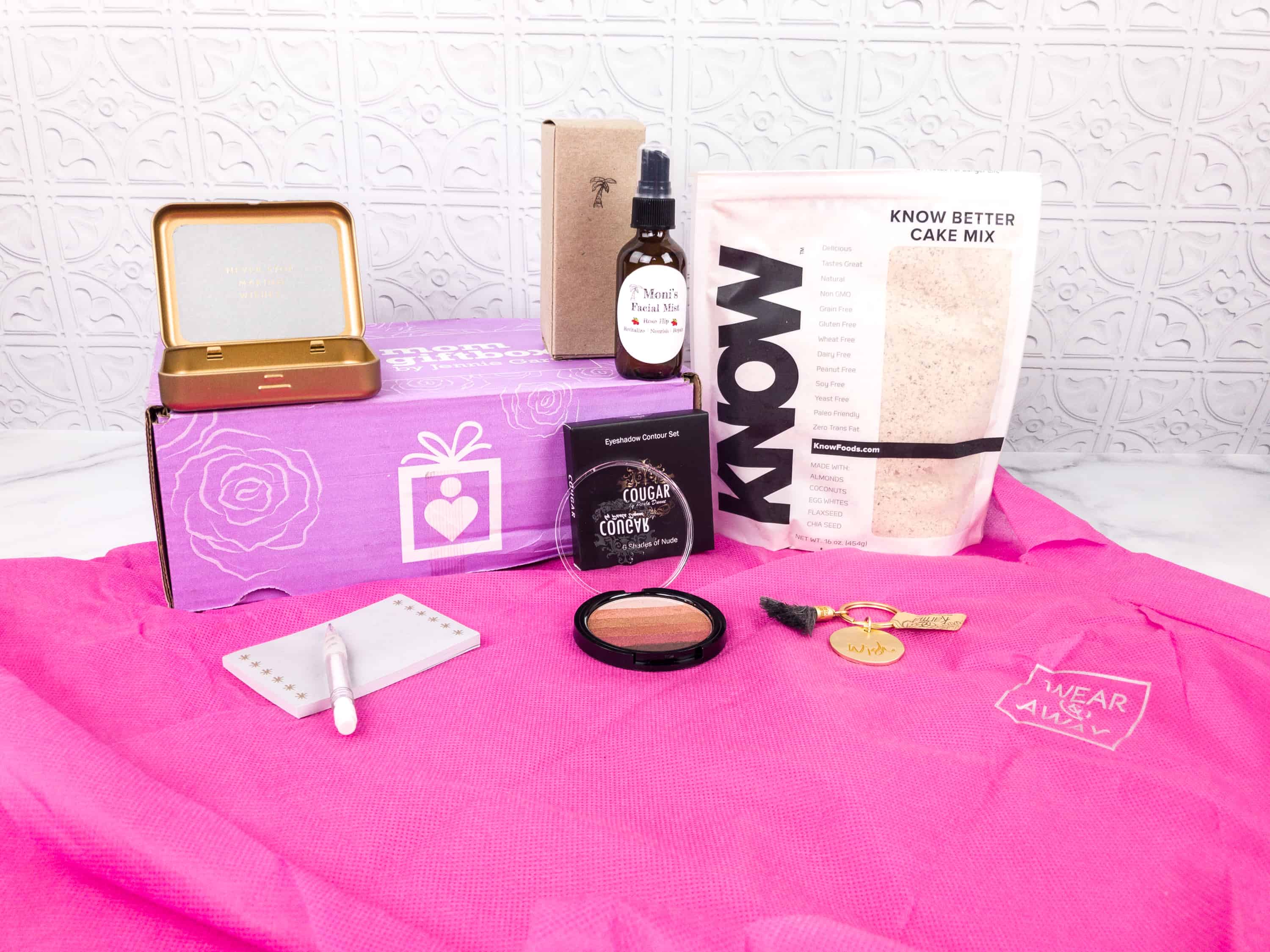 Everything in the March 2018 MomGiftBox!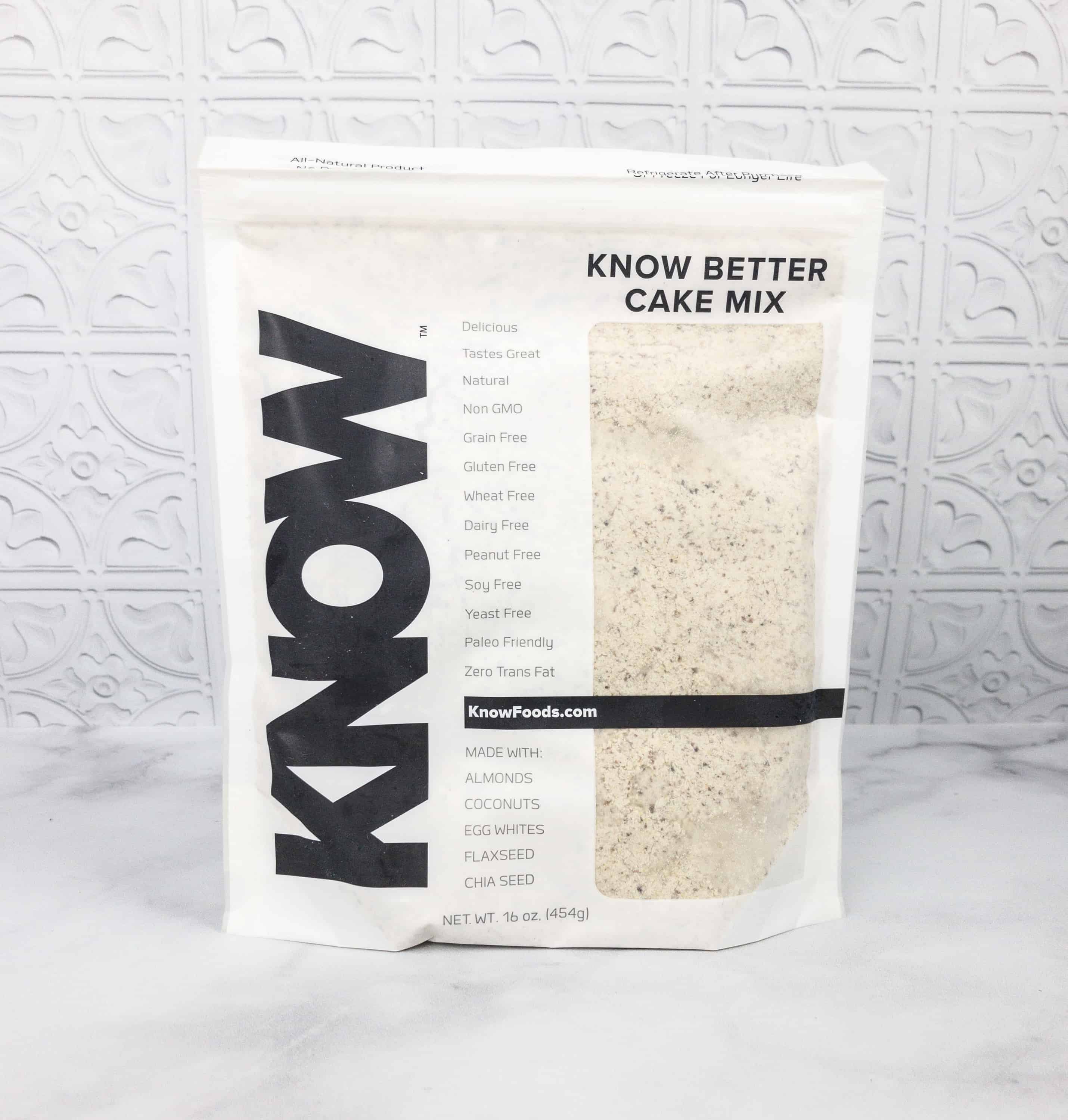 KnowFoods Know Better Cake Mix ($10) This low carb cake mix is a healthy alternative to grain-based muffin and cake mixes.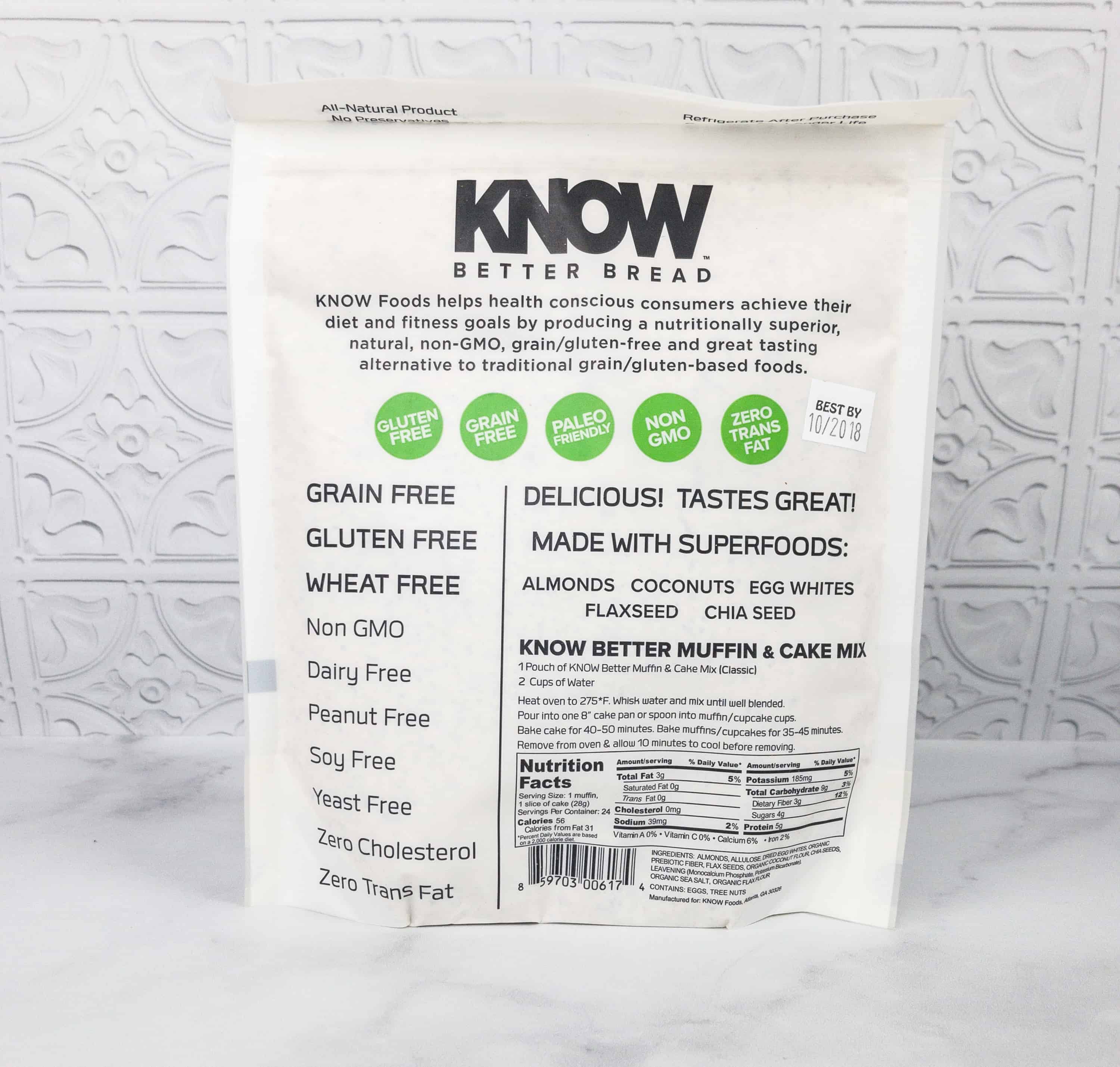 The mix contains all natural, superfood ingredients like almonds, coconut, flaxseed, chia seed, and egg whites, and is sweetened with Allulose. Allulose is a natural, non-GMO, low calorie sweetener, which is as sweet as white sugar but low carb and low calorie.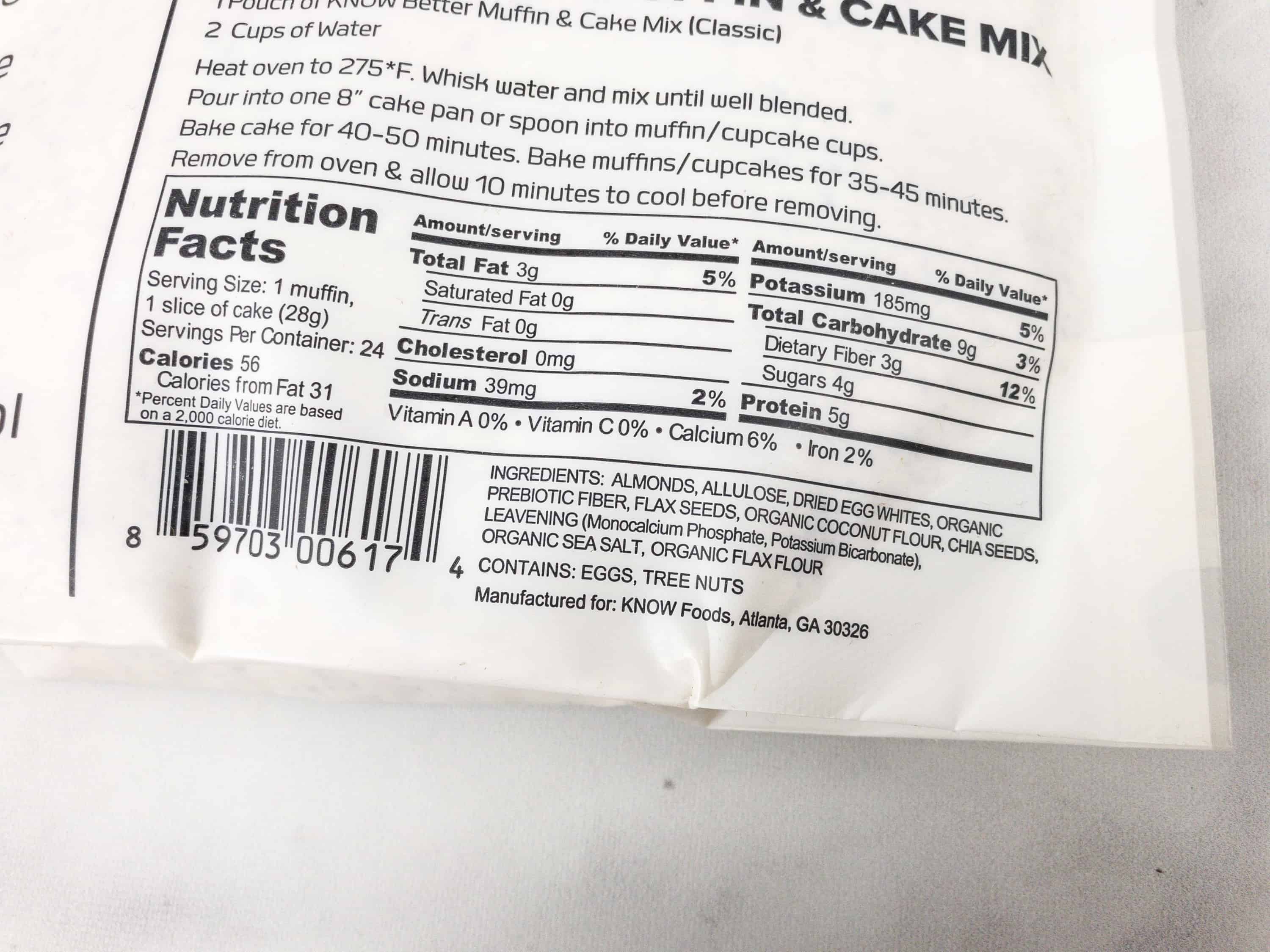 Cooking instructions are indicated at the back of the packaging. We're excited to try making our own muffins using this mix!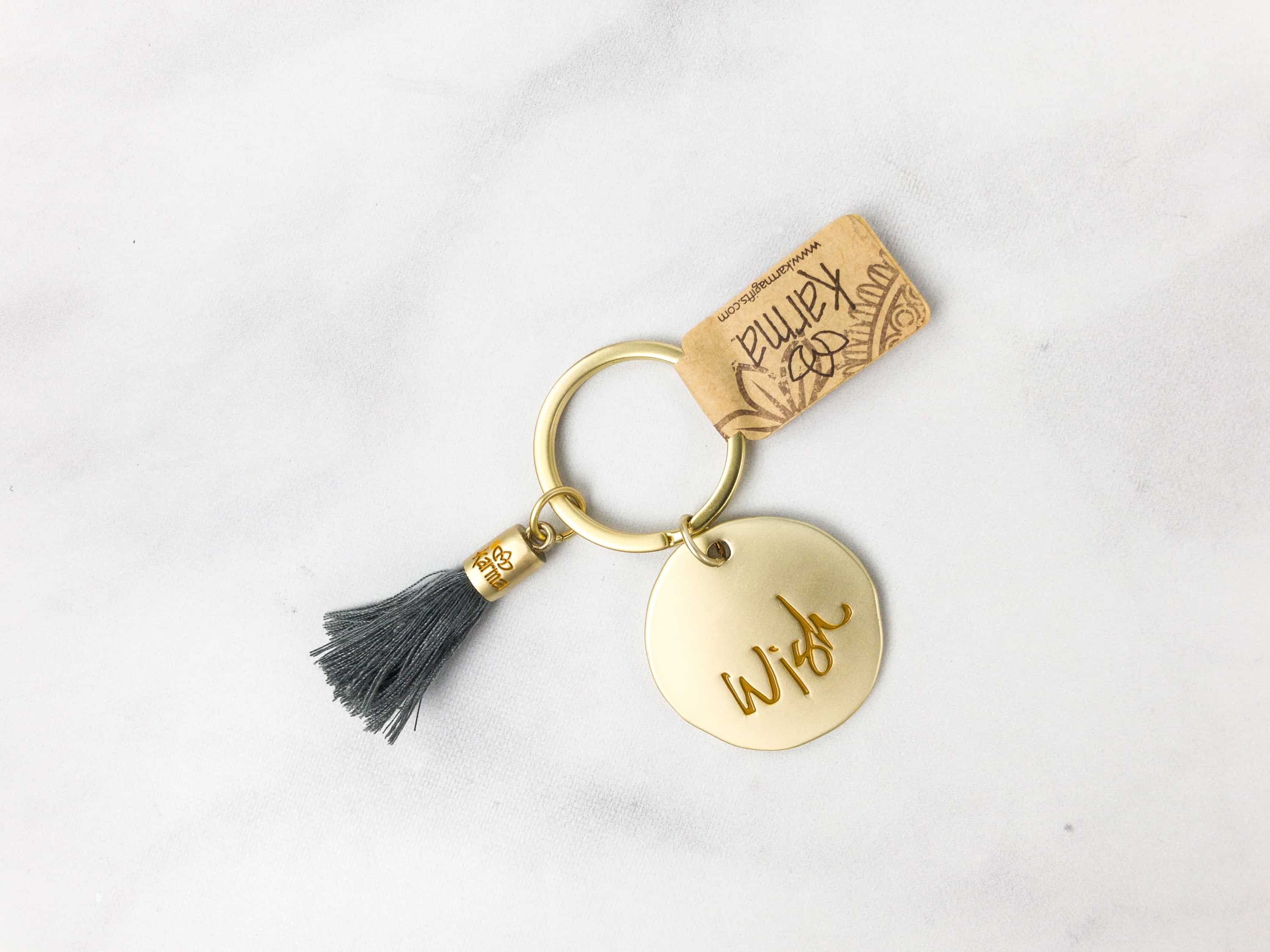 Karma Gifts Wish Tassel Keychain ($6.90) Tassels are great accessory items! This one's attached to a gold colored keychain and also comes with a round metal charm engraved with the word "wish".
Wish Sentiment Box ($8.90) Like the keychain, the sentiment box comes with gold accents and a "wish" print.
The box is made of metal. Inside it is a little mechanical pen and a note pad you can use to write wishes and other sentiments.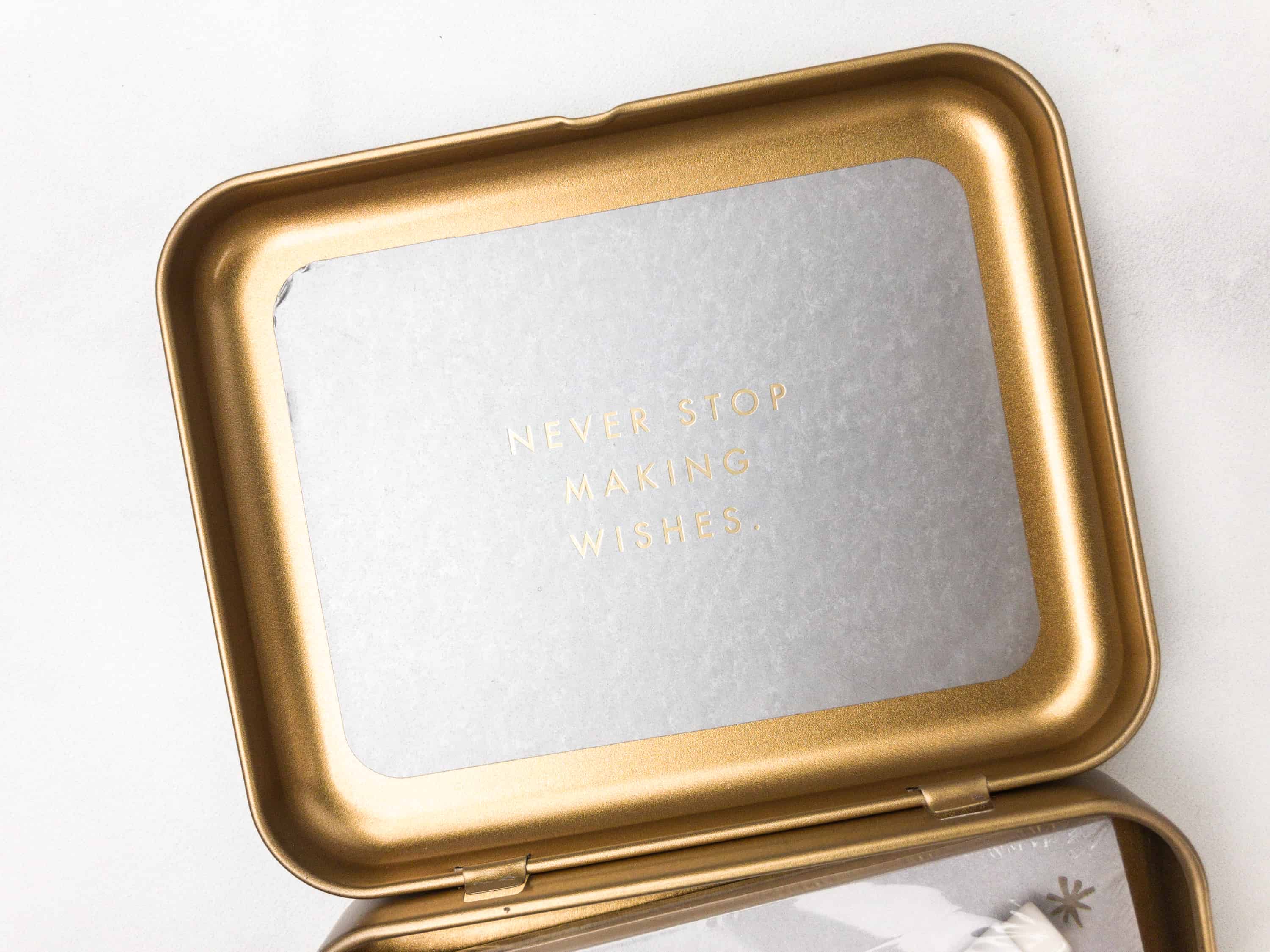 The inside flap has some encouragement engraved on it:
Never stop making wishes.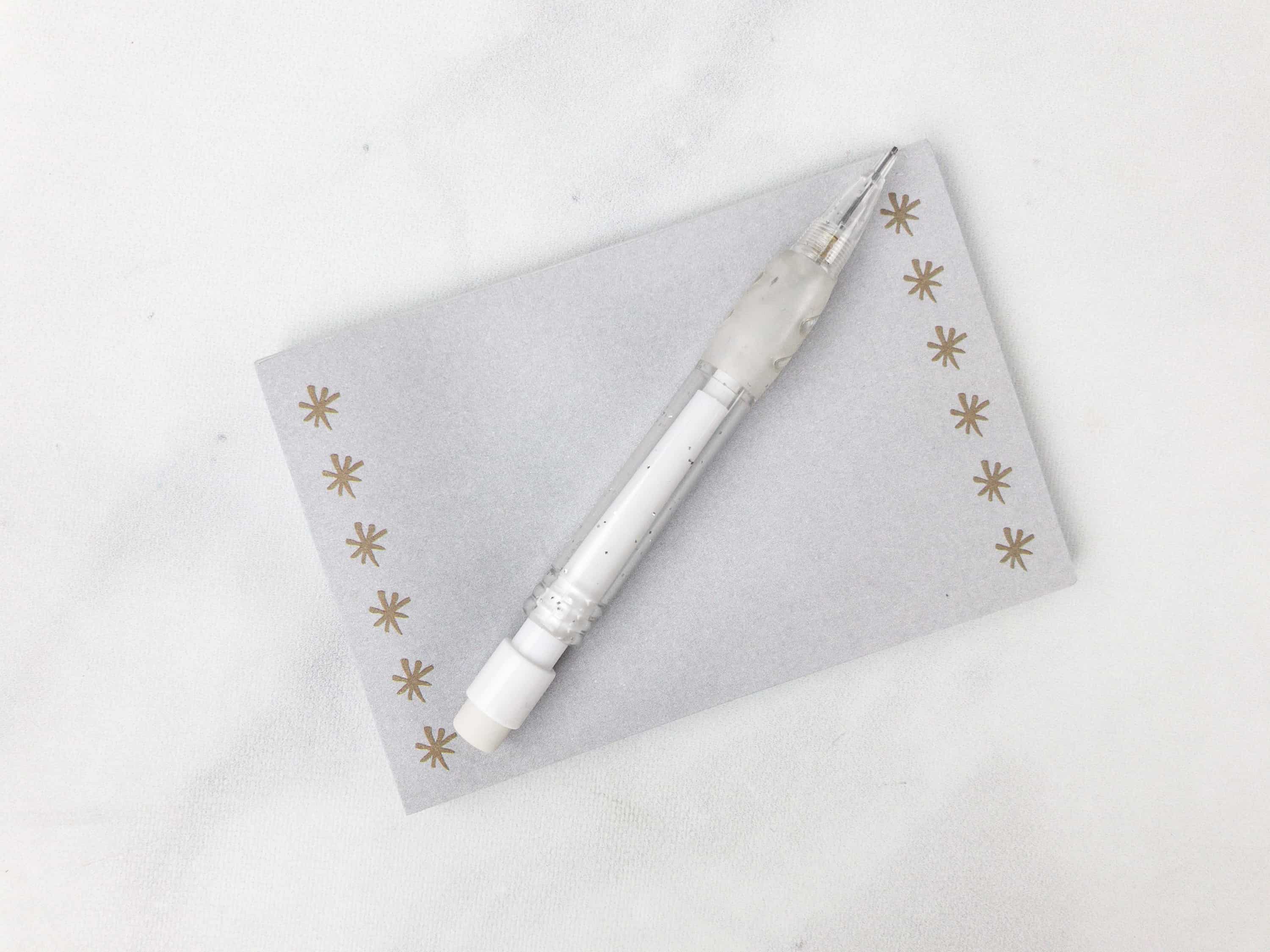 It's a cute idea, especially if you're someone who believes that wishes come true when you write it down – like an affirmation!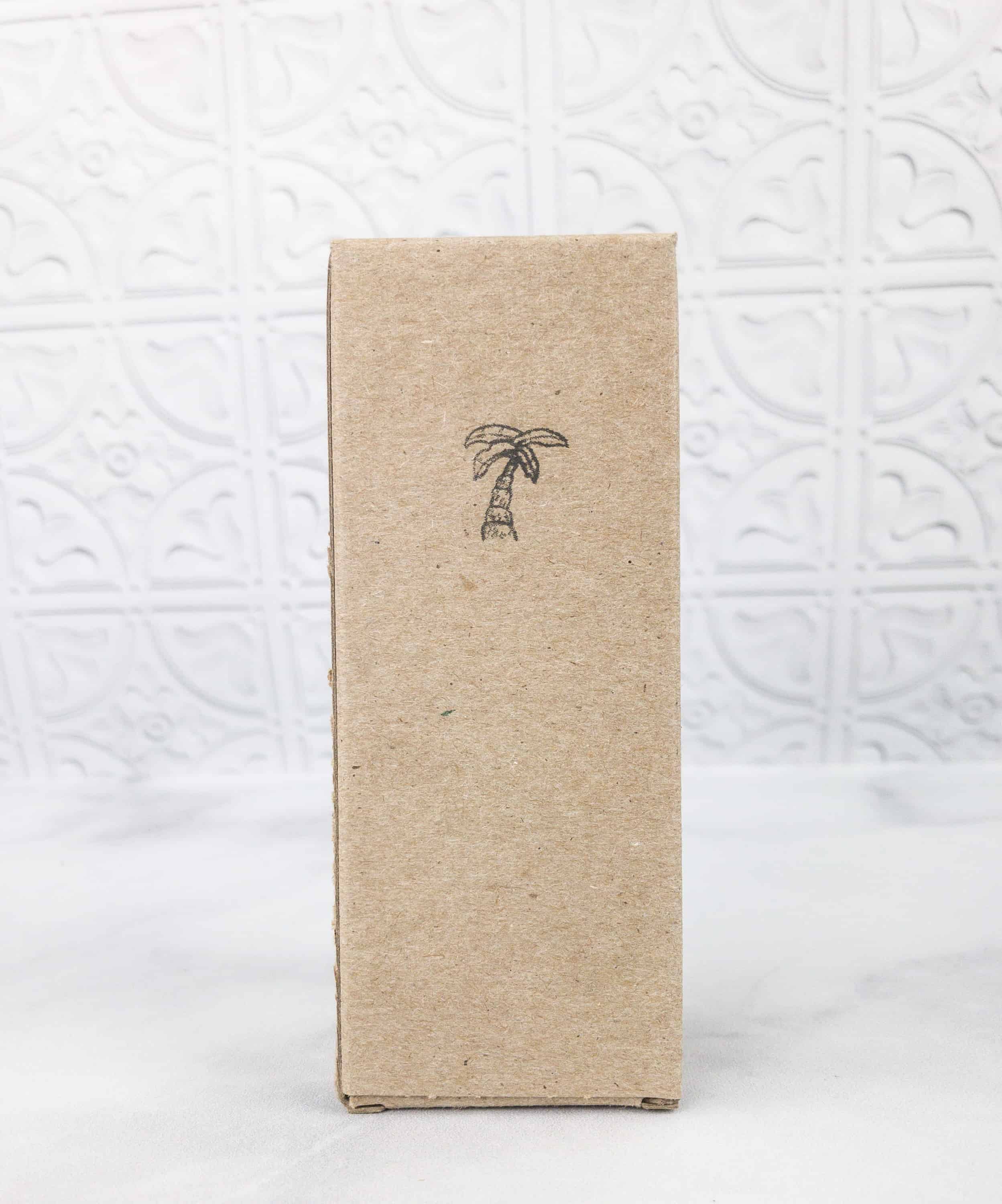 Moni's Facial Mist ($10) Formulated with rose hip oil, this facial mist instantly freshens up, hydrates, and nourishes skin.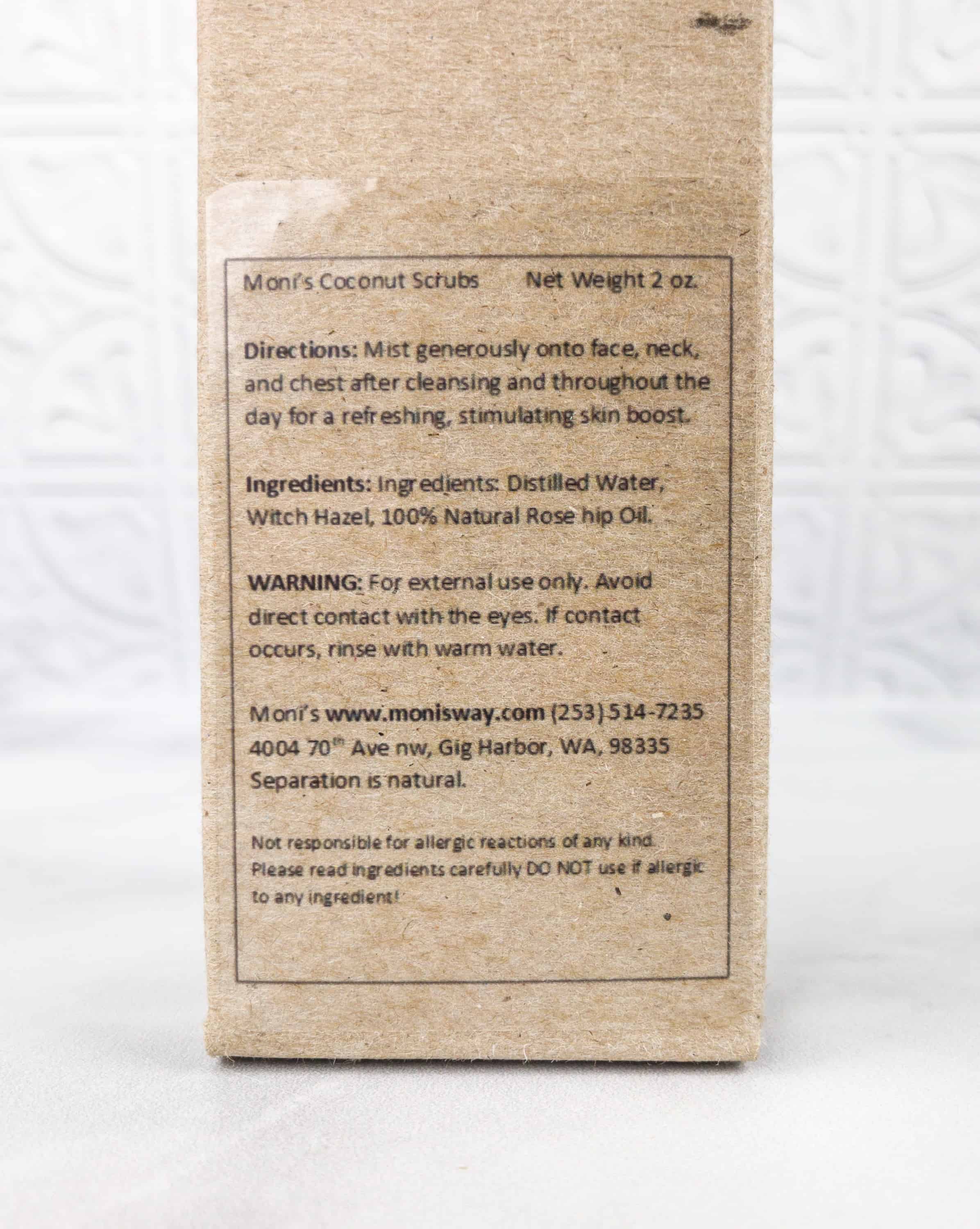 The formula is also packed with vitamins A and C that stimulate collagen protection, and lavender oil that fights breakouts and regulates oily skin.
It's lightweight and gets easily absorbed by the skin. You can store the bottle in the fridge for a cooling effect!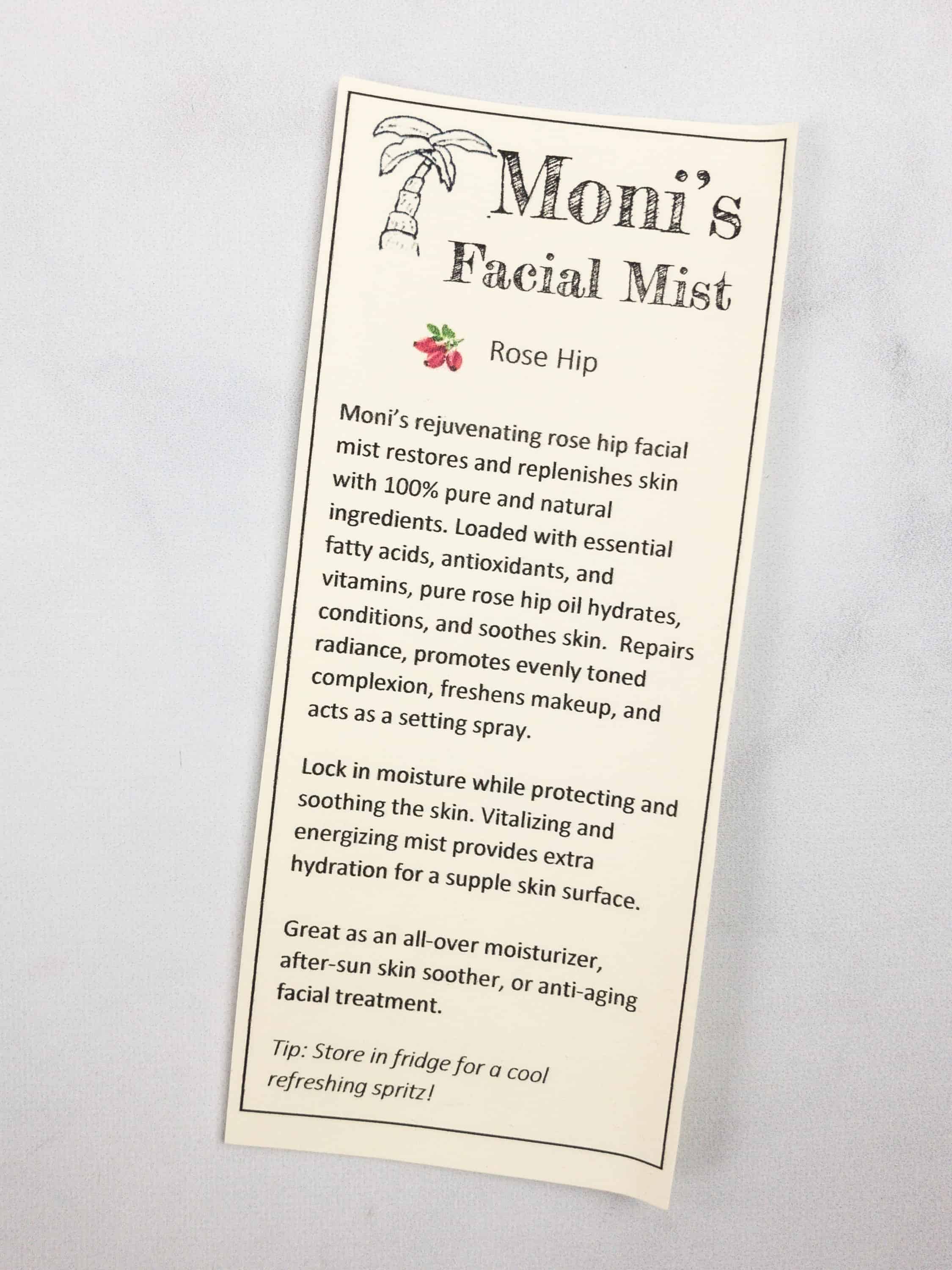 Aside from moisturizing your skin, you can also use this mist to set makeup, to soothe your skin after sun exposure, or as an anti-aging facial treatment.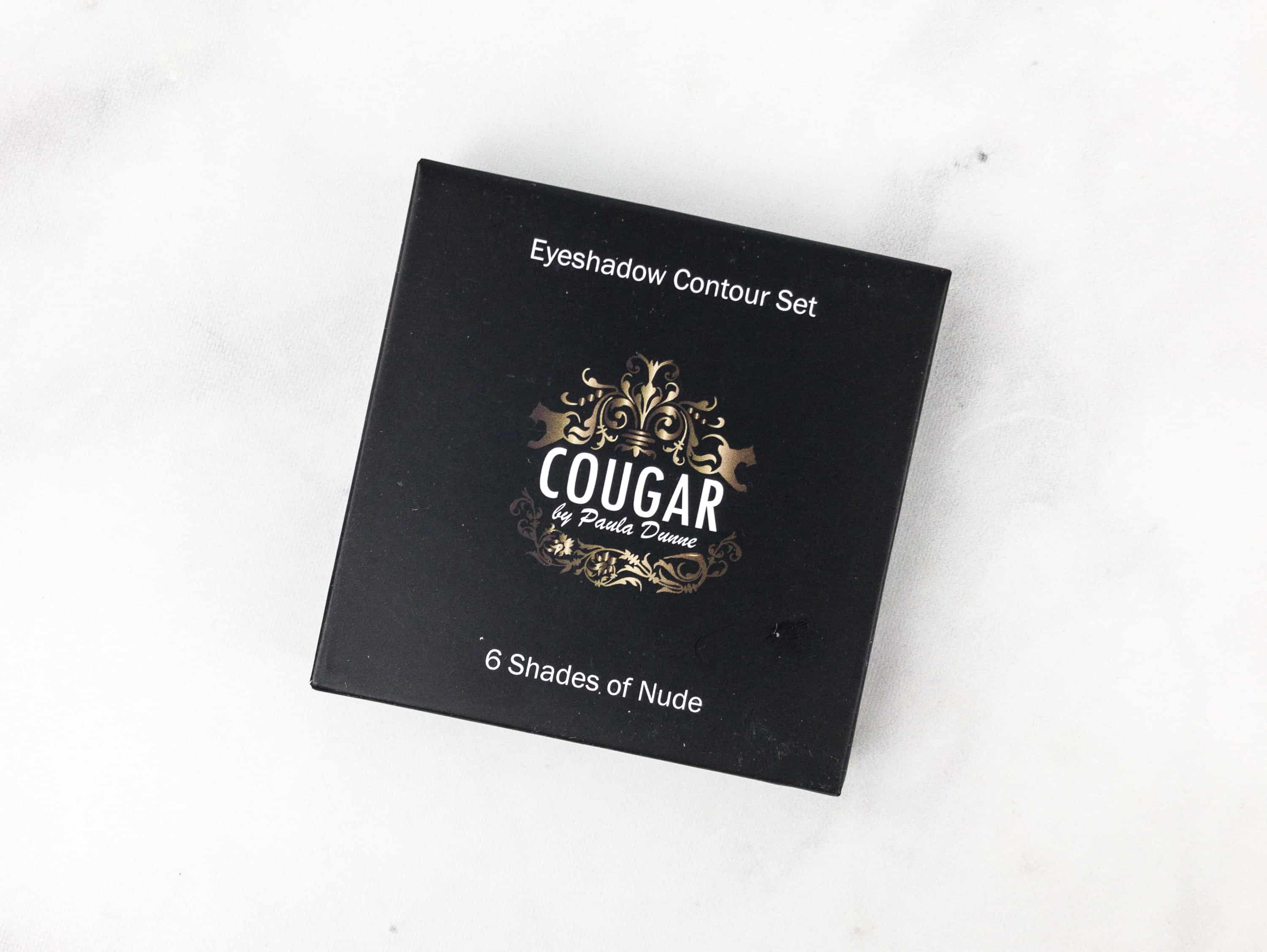 Cougar Eyeshadow Contour Set (£13 about $18.32) It's an eyeshadow contour set, which you can mix and match to create a glamorous look.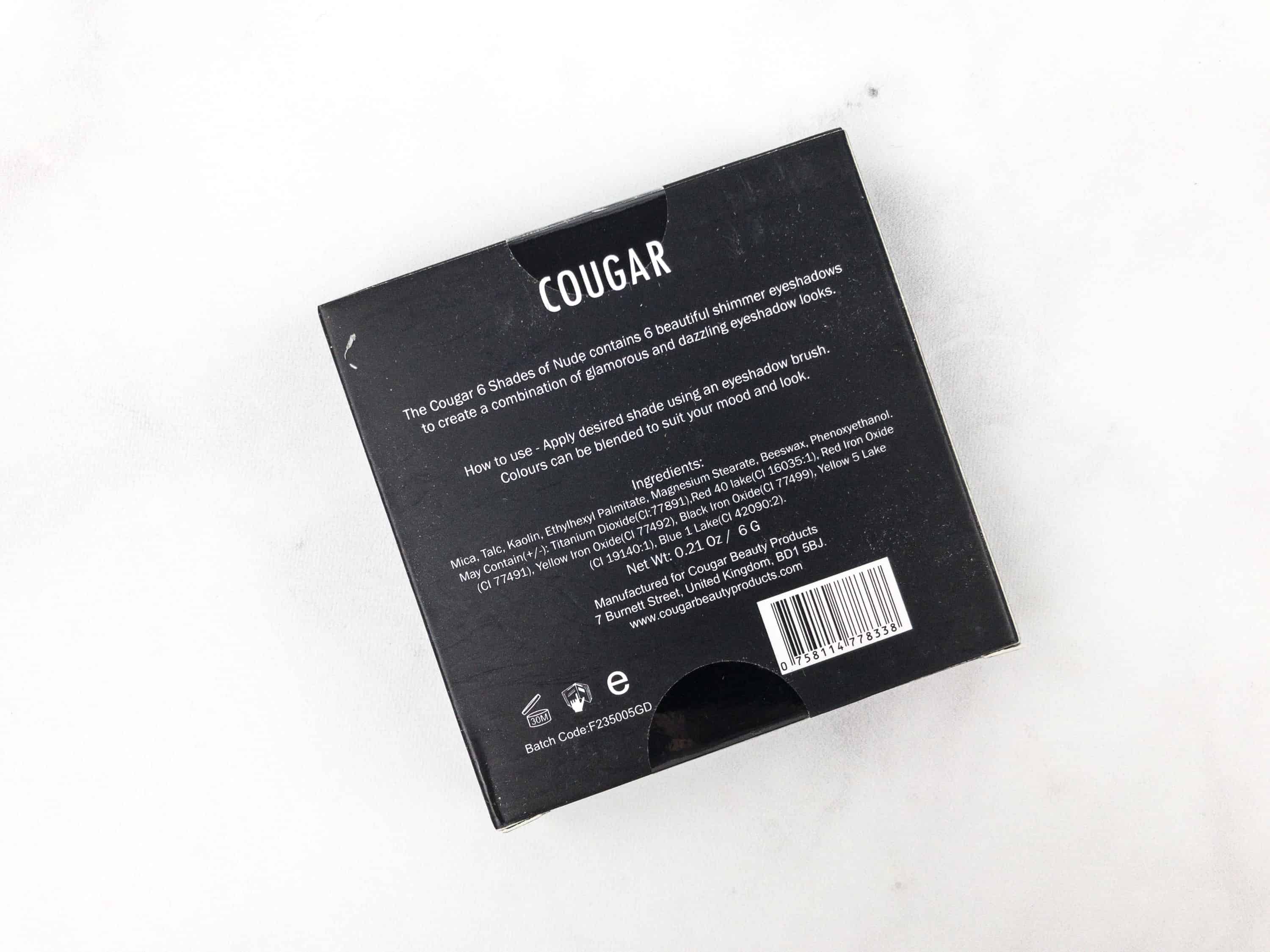 The palette features 6 nude shades.
It contains mica, talc, and kaolin.
I'm loving the colors!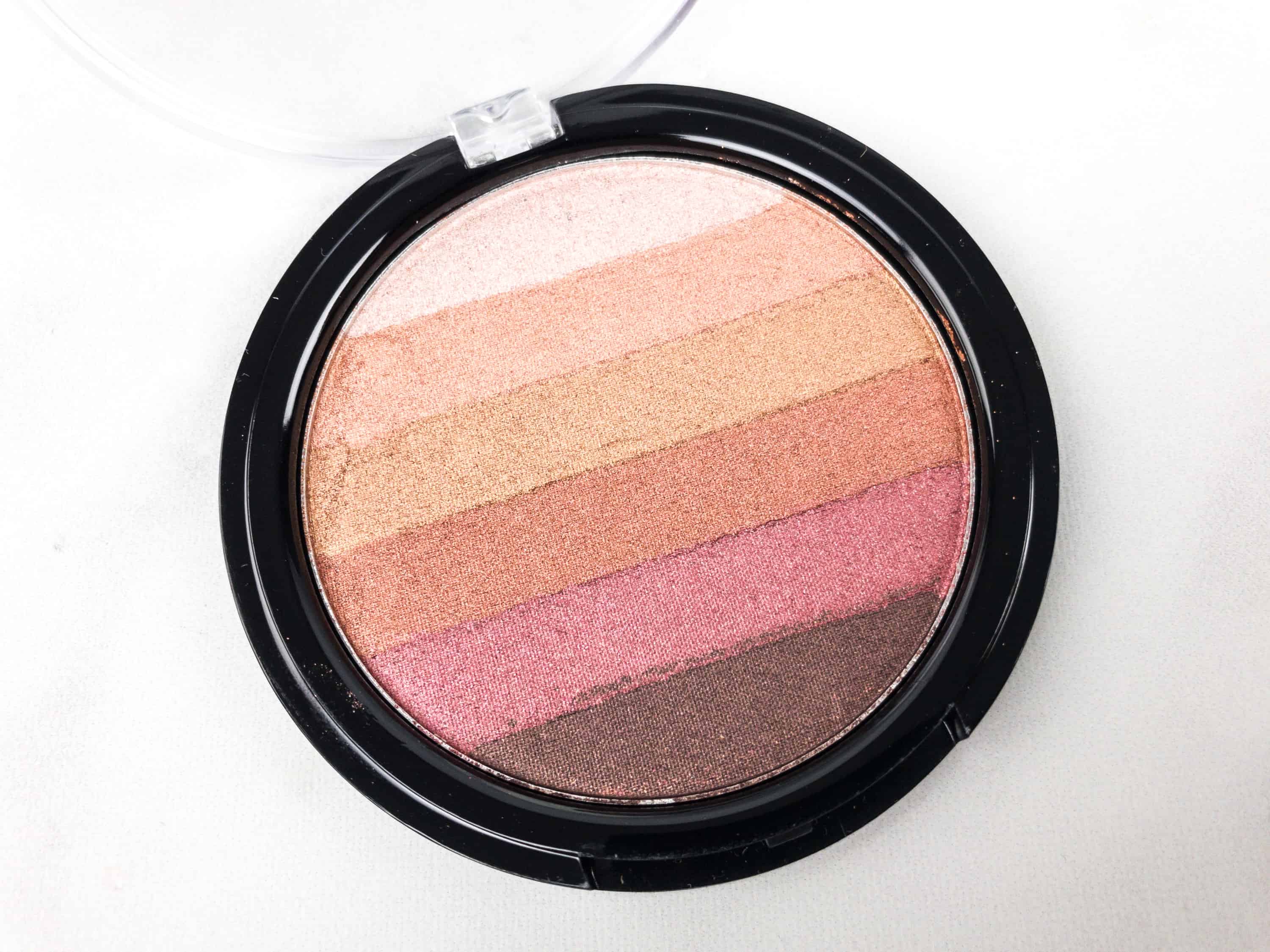 The eyeshadows apply smoothly and they're well-pigmented.  You can apply them using a fluffy brush for best results.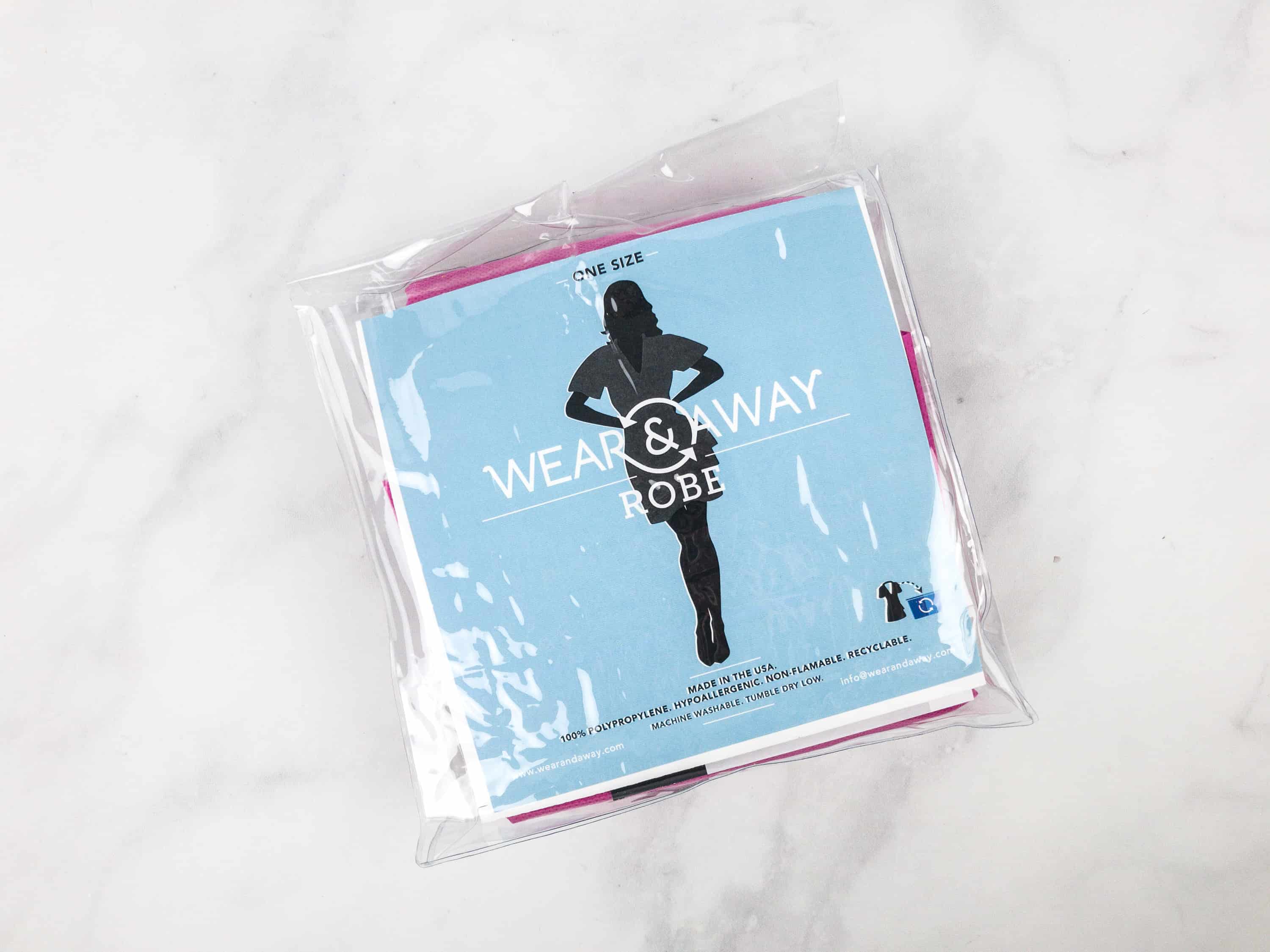 Wear & Away Robe ($17.88) It's a reusable robe measuring 34″ long!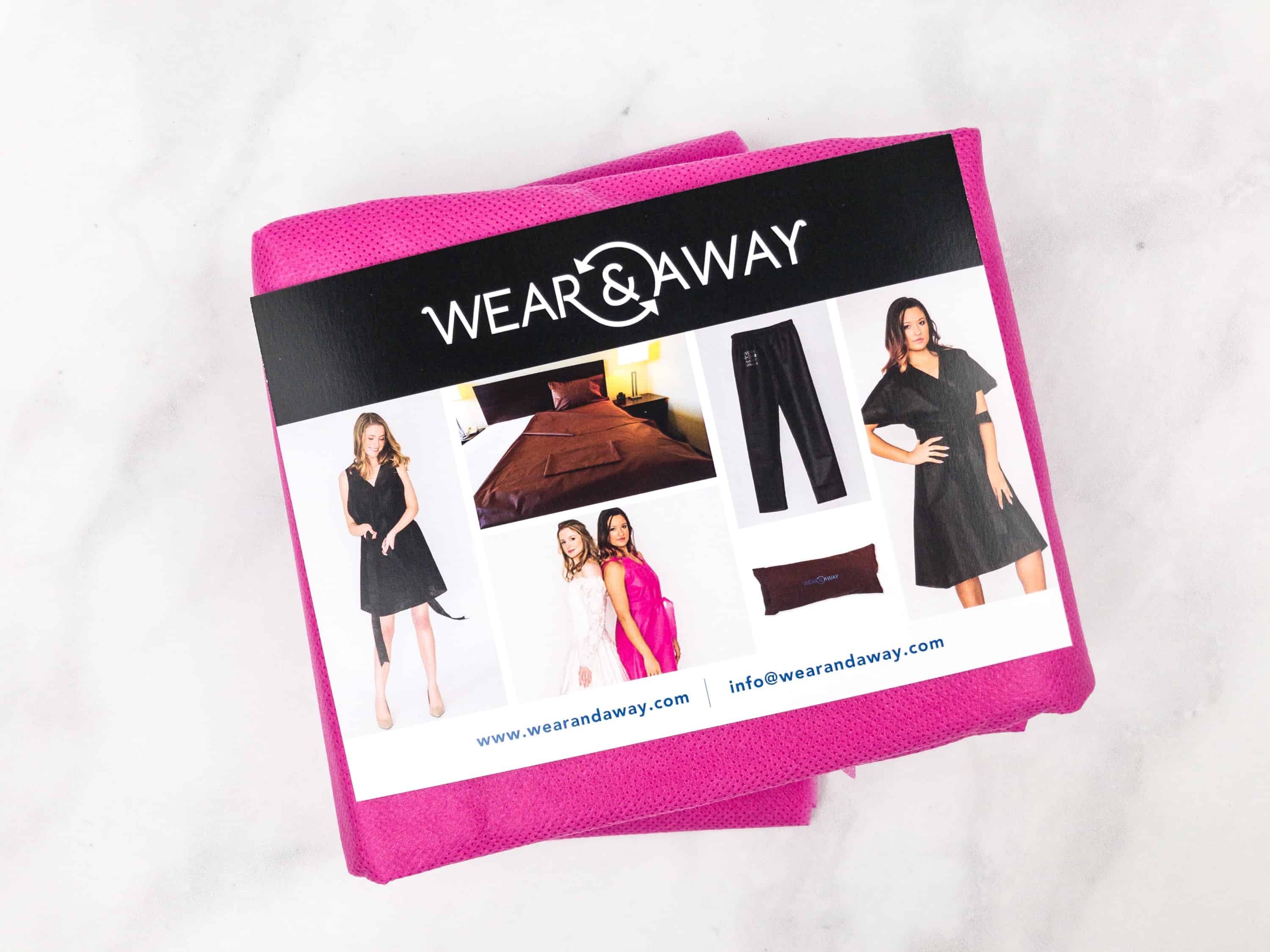 It's made from 100% polypropylene.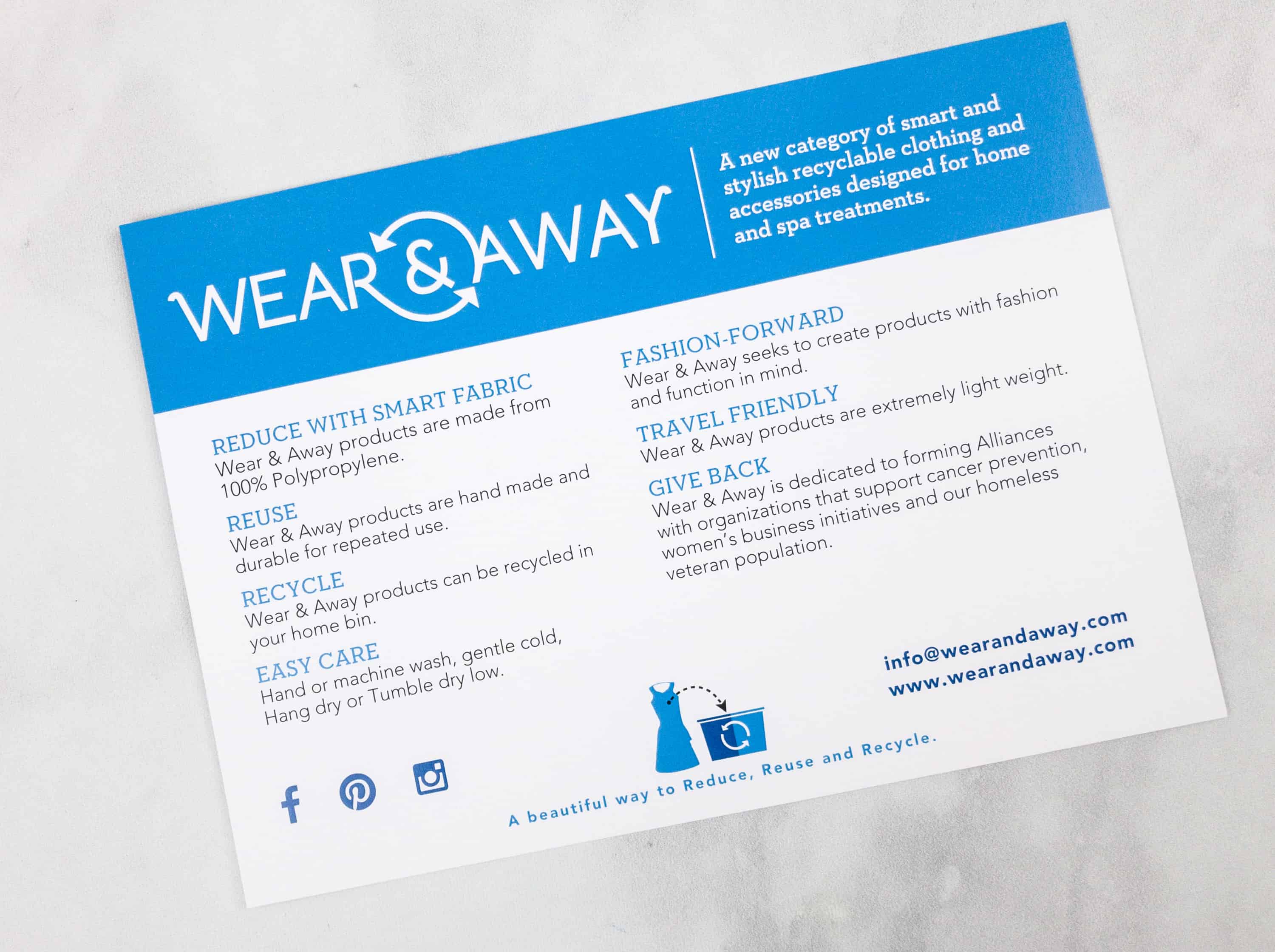 A new category of smart and stylish recyclable clothing and accessories designed for home and spa treatments.
The robe is soft and comfortable. You can either hand wash it or load into a washing machine.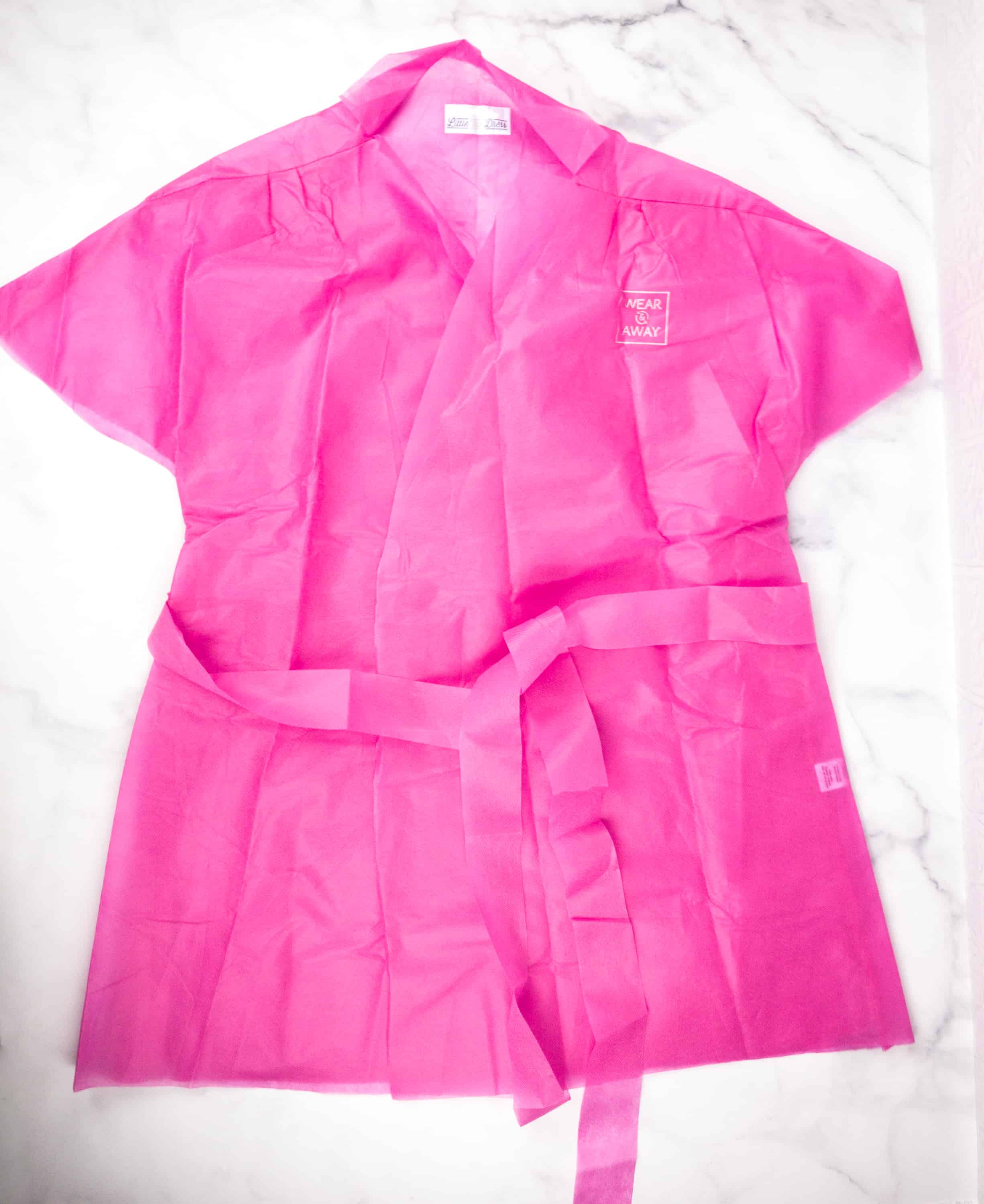 You can use it when doing home treatments, like hair coloring or when you're putting on facial masks and other skin care stuff or it's best use – self-tanning! What a unique item.
This month's box has wide variety of products including skin care, makeup, and accessories. It's a great treat for any hard working and busy mom, but most of the items included in the curation also appeal to women in general. I'm looking forward to the next monthly box and seeing how they move this subscription forward!
Are you getting this month's MomGiftBox?