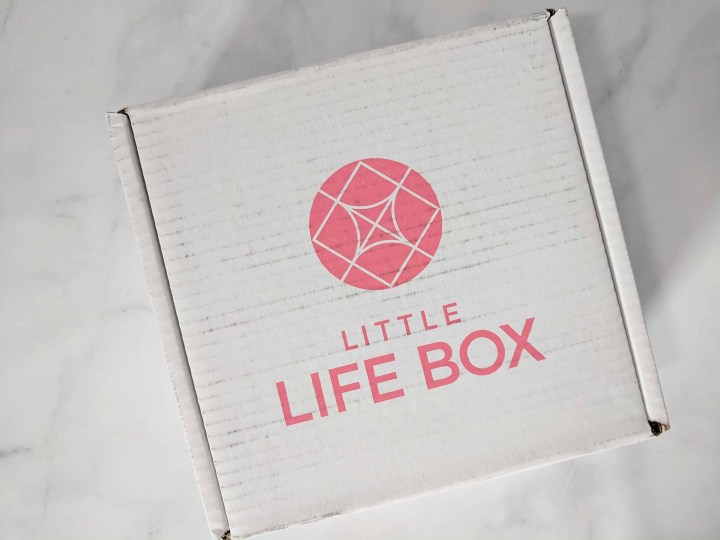 Little Life Box is a Canadian monthly healthy box subscription. For $23 CAD (+$5 shipping), you will receive 8 to 12 items ranging from snacks to beauty products and supplements. The items are a mix of sample and full-size products. When you subscribe, you choose between the original and the vegan box. This review is for the original box! Good News, they now ship to the USA and shipping is free! Items in the US box might differ from the Canadian one.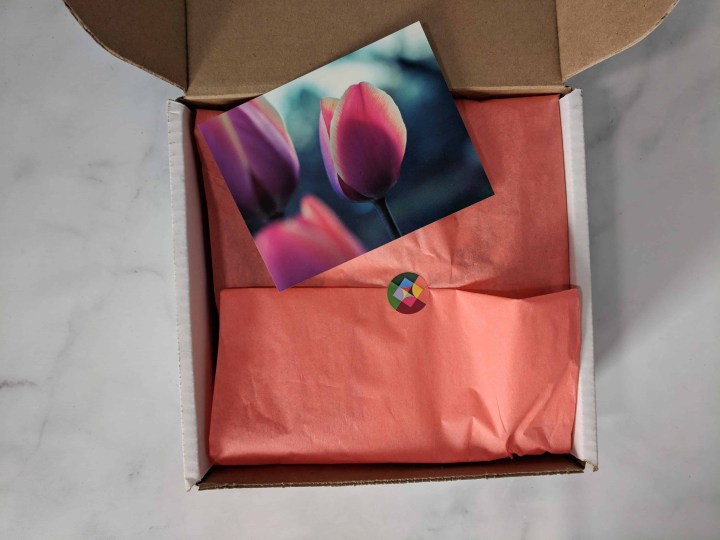 DEAL: Save 25% on your first month! Use coupon code LLB25.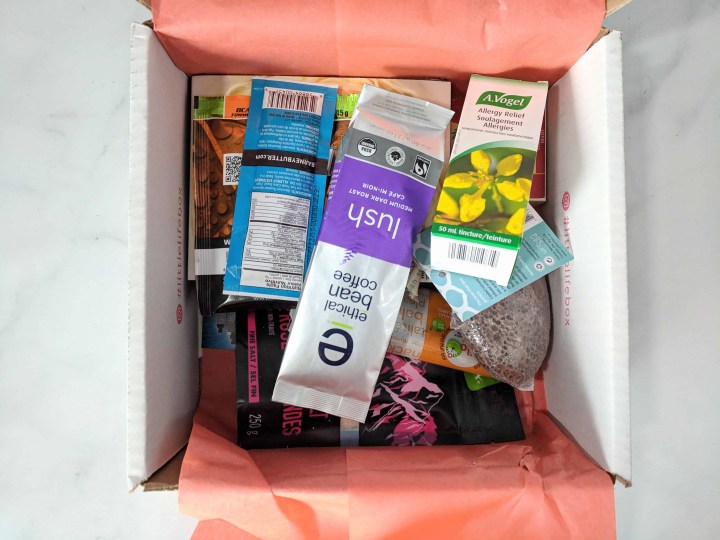 Everything in the box.
Andean Pink Salt – Fine. I prefer pink salt to white salt to put in the salt shaker. I like the color!
Ethical Bean Coffee – Medium Dark Roast. Coffee is always a big hit in the house. This one is already ground, but it's still fresh and is delicious in the french press.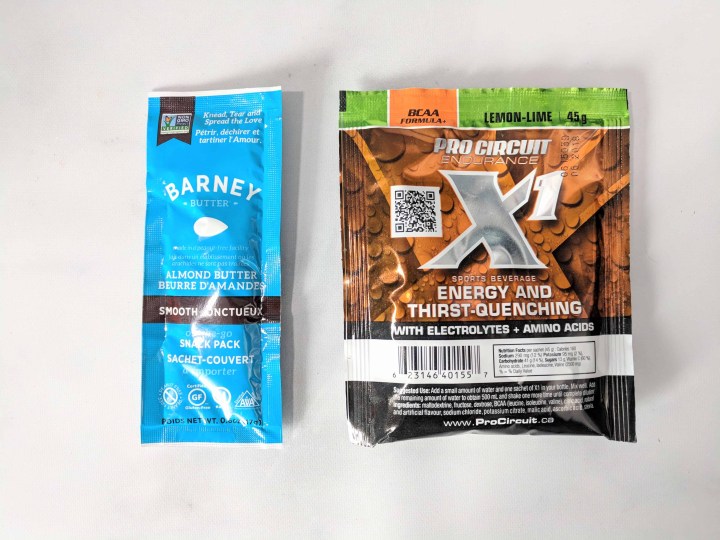 Barney Almond Butter Smooth. I love almond butter, especially for my snack with a banana in a tortilla. Packets are a great way to easily carry my snacks with me. This almond butter is quite smooth and more runny than the one I'm used to, but it's quite tasty.
Pro Circuit Endurance X1. A BCAA formula to boost your energy for your workout. I don't use anything as a pre-workout, but it tastes nice, even though it's quite sweet.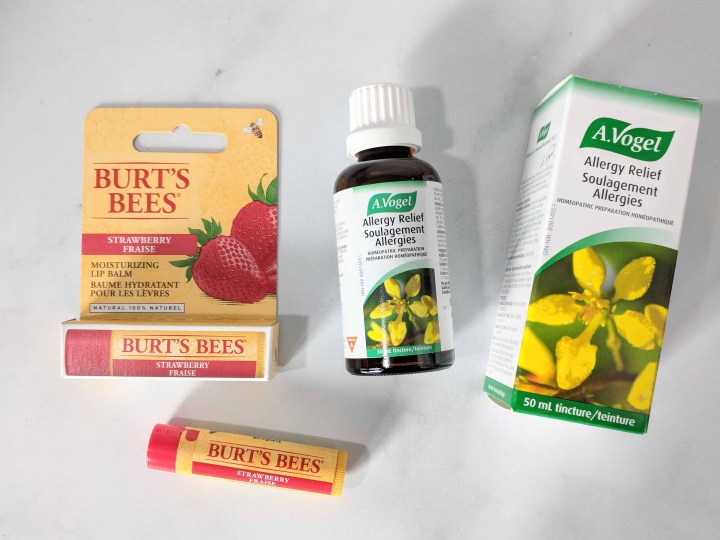 A. Vogel Allergy Relief. An homeopathic preparation in alcohol for allergy relief. I'm not using any homeopathic supplements, so this one wasn't interesting for me.
Burt's Bee – Strawberry. Burt's Bee lipsticks are starting to be my go-to for lip balm. I love the hint of strawberry, and my lips are so soft and hydrated!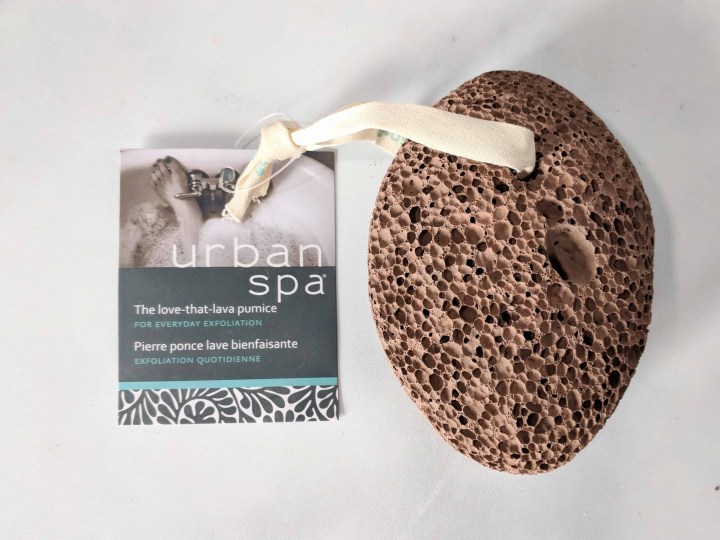 Urban Spa Pumice Stone. I like pumice stone to smoothen up my heels, they need it!
Kilo Solution Seed and Fruit Bar. Delicious seed bar, not too sweet and the pineapple is really good!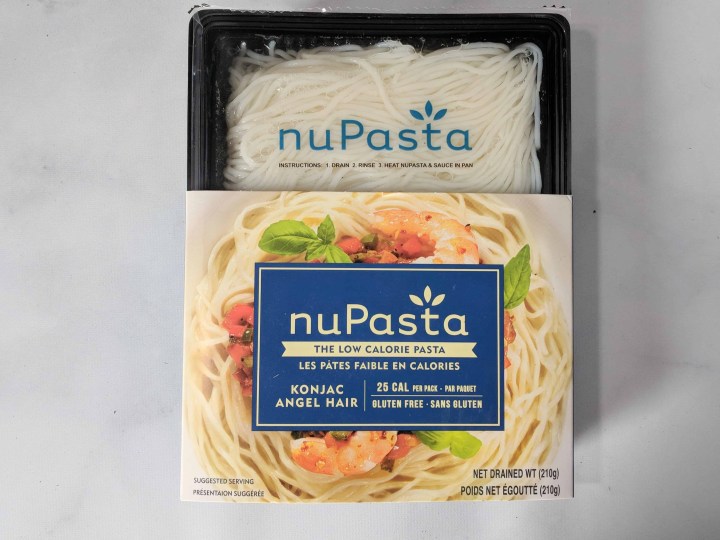 nuPasta Angel Hair. Pasta that you only need to drain, rinse and heat up with the sauce.
Each package contains only 25 calories for 210g. The pasta are made with konjac root and soy.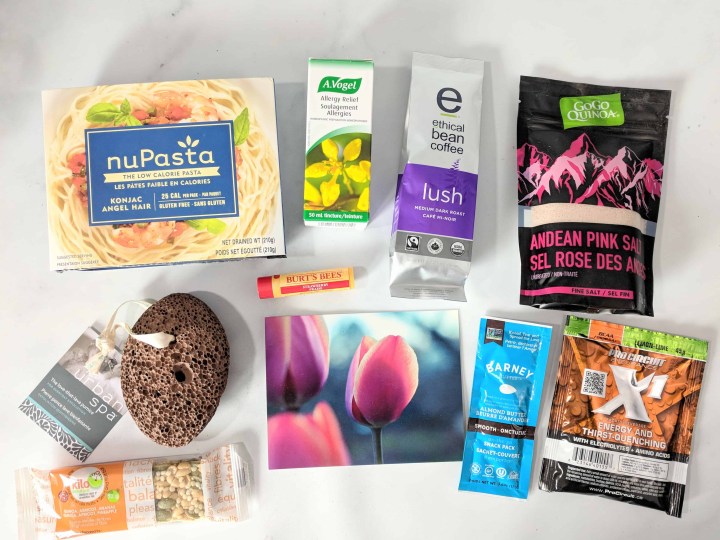 This box was underwhelming. We barely had any snacks, or full-size items. I'm quite excited to try the pasta, I can't get enough coffee, and the almond butter is a convenient snack, but the whole box felt flat and boring. I feel like on a rollercoaster with this box : some months are great, others are just meh. This month is not one of their best.
What did you think of March's Little Life Box?