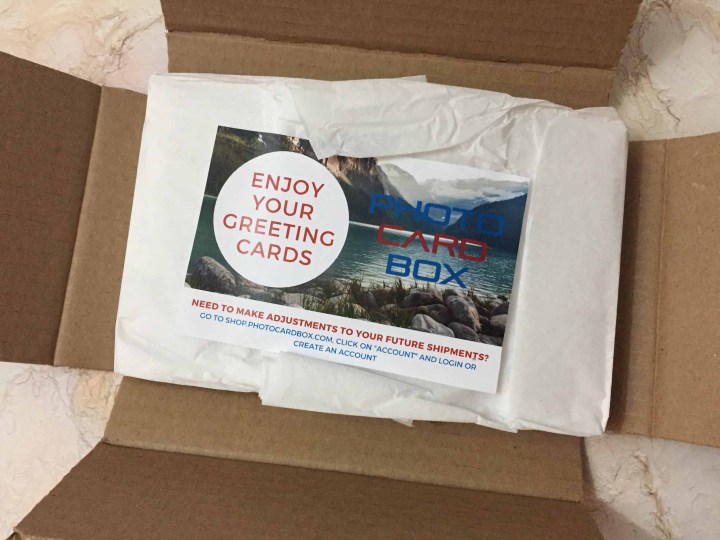 Photo Card Box is a monthly subscription that sends you beautiful outdoor photo greeting cards. They are printed on high quality glossy cardstock that looks gorgeous, and the scenes are vibrant and crisp. There are four sizes of subscription, ranging from 6 cards a month to 36 cards a month, and you can choose how often you receive the subscription.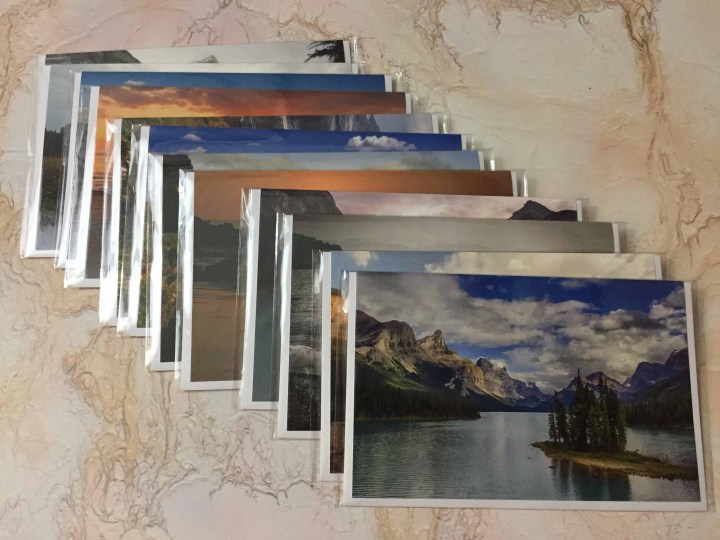 This is a review of the Small Box, which contains 12 cards. Each card comes in a protective sleeve to prevent fingerprints or damage.
DEAL: Get 10% off your first box! Use coupon code HSDISCOUNT10.
Each card comes with a plain white envelope. The cards are all blank inside so you can write your own message.
On the back of the card is a QR code and an address where you can look up information about the photo on the card. I think this is a neat feature, and the blurbs are written by Brent, founder of Photo Card Box, as the photos were taken by him on his travels with his family. It adds a very cool personal touch as opposed to stock photography.
The first set of photos features Jasper National Park in Alberta, Berg Lake in BC (my home province!), and Rosario Beach Marine Laboratory in Washington.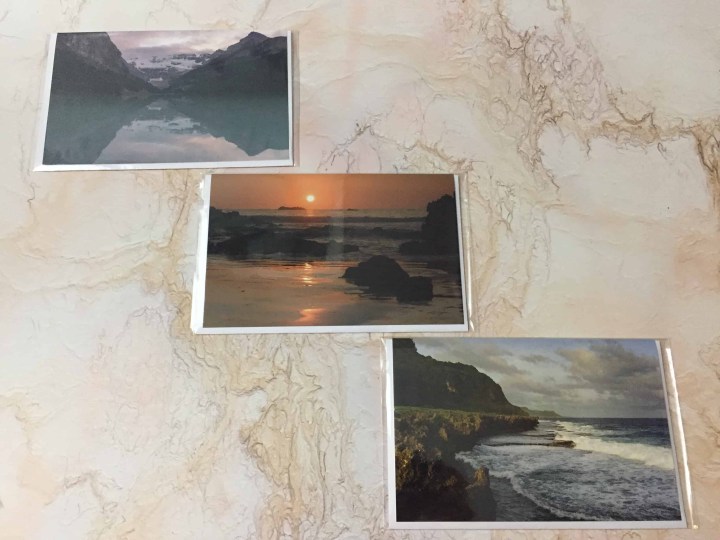 Another set of photos! Banff National Park in Alberta, Mejillones in Chile, and the coast of Guam. Again, each photo includes commentary by Brent, which adds a lot to the story about why the photo was taken.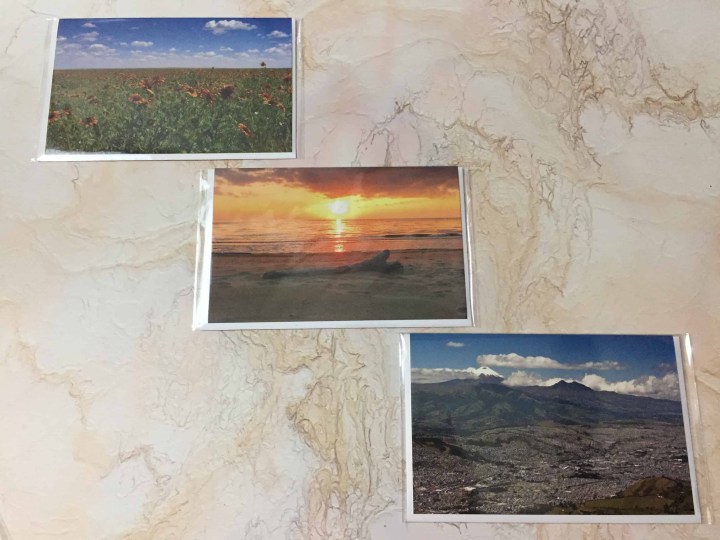 The upper left photo of a field of flowers taken in Lamar, Colorado is probably one of my favourite cards. It's so gorgeous! The other photos were taken in Lake Michigan and Quito, Ecuador. You can actually see a snow-tipped volcano in the latter, which is very cool.
Upper left is another photo from Banff, Alberta. The one below is from Logan Pass in Montana. And the vertically folded card on the right features photography from Mount Rainier Park in Washington.
The combination of beautiful photos, high quality cards, and the commentary on each photo made this a really enjoyable box to go through. Everyone needs blank cards on hand for situations where you just want to send a note or write your own message, and I think I'd be thrilled to have a handwritten card like this in my mailbox! I send cards throughout the year to friends and this subscription is a really unique idea.
What did you think of the photos in my Photo Card Box?