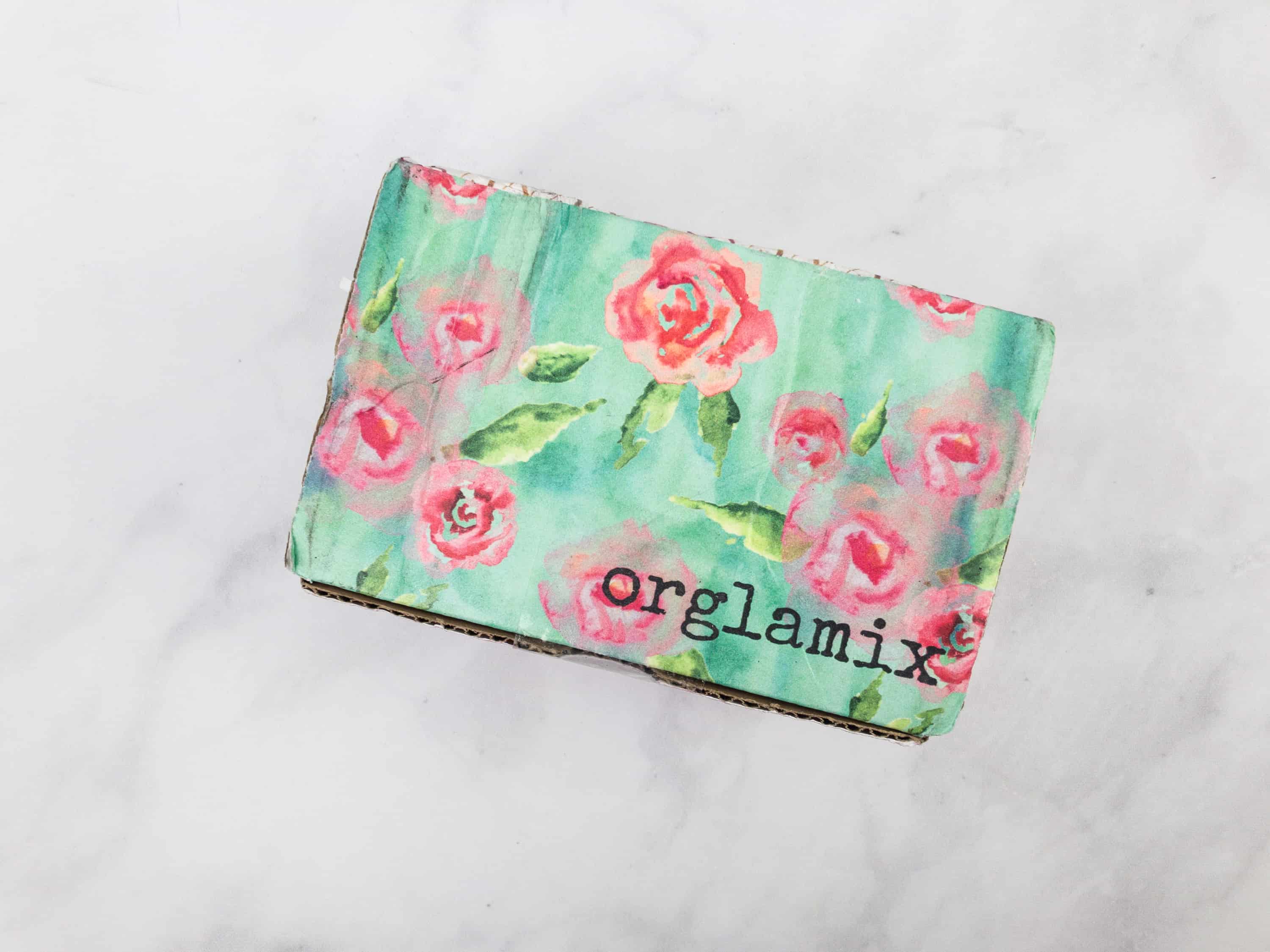 Orglamix is a monthly vegan beauty and makeup subscription box. Every month you'll get vegan natural beauty products with a cute monthly theme! Some months are more skin care and body care focused, others have a good dose of Orglamix mineral makeup.
DEAL: Save $5 on your first month with coupon code CRATEJOY.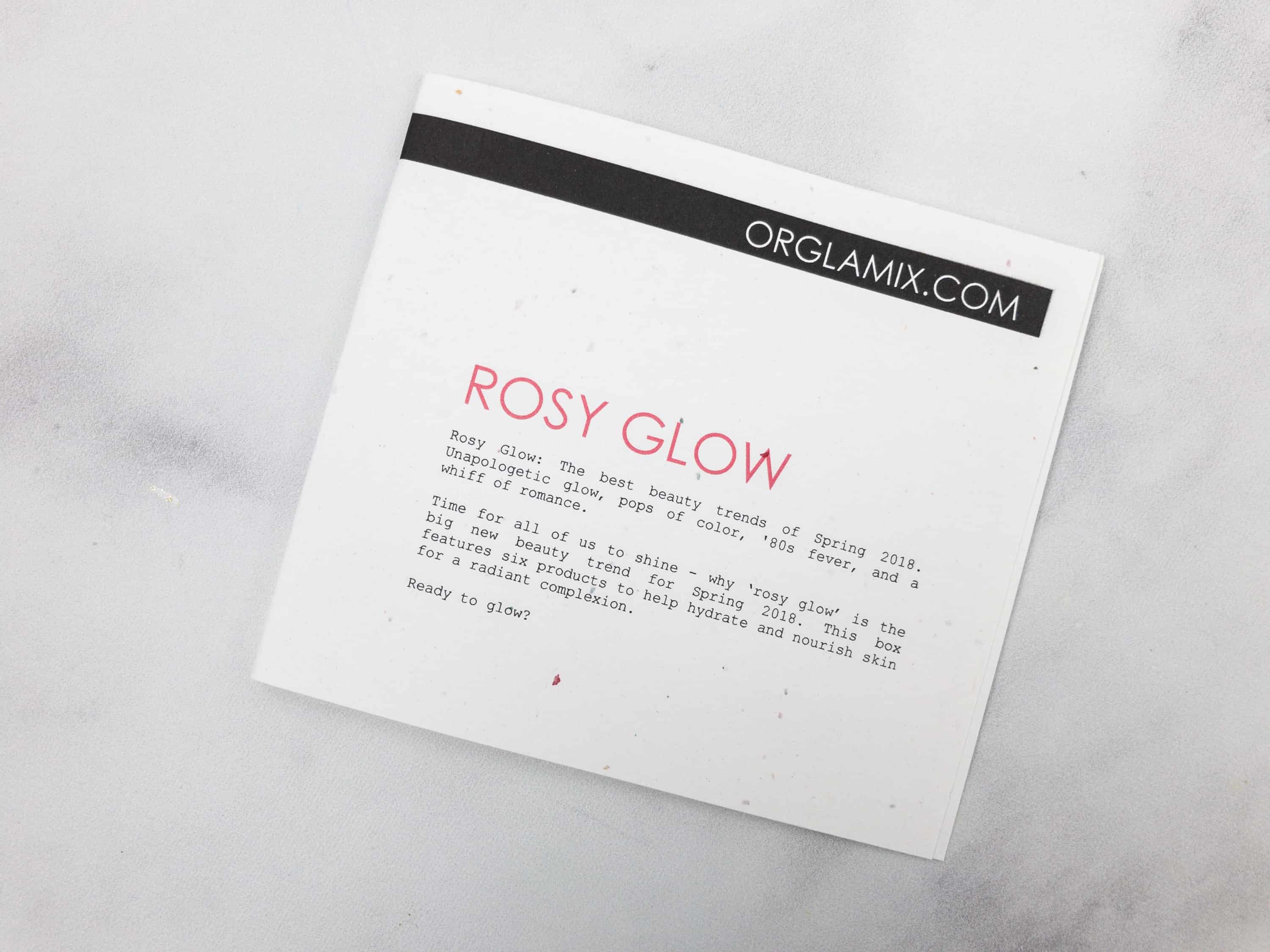 The February theme was Rosy Glow.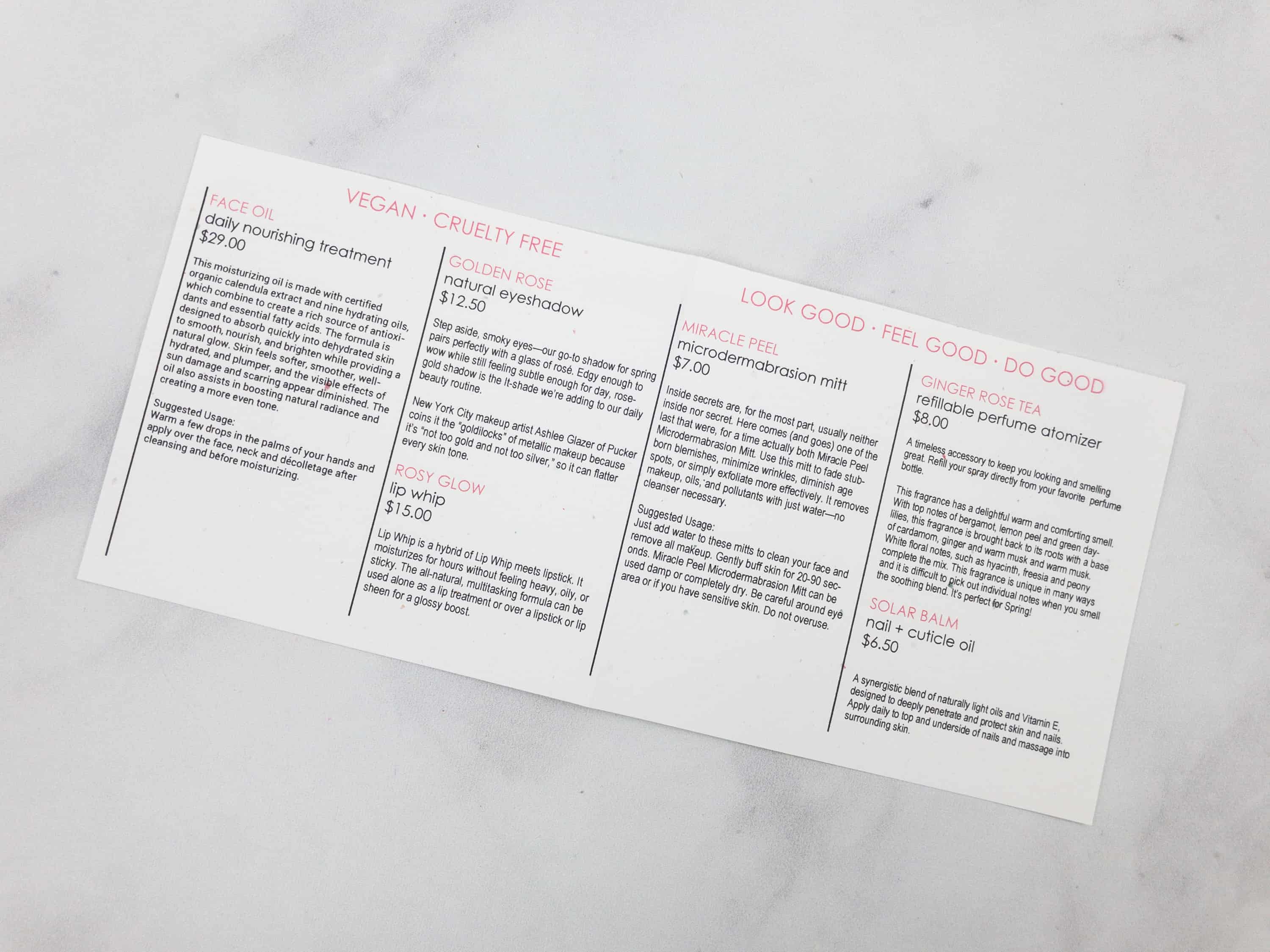 The information card has details on every item plus useful tips.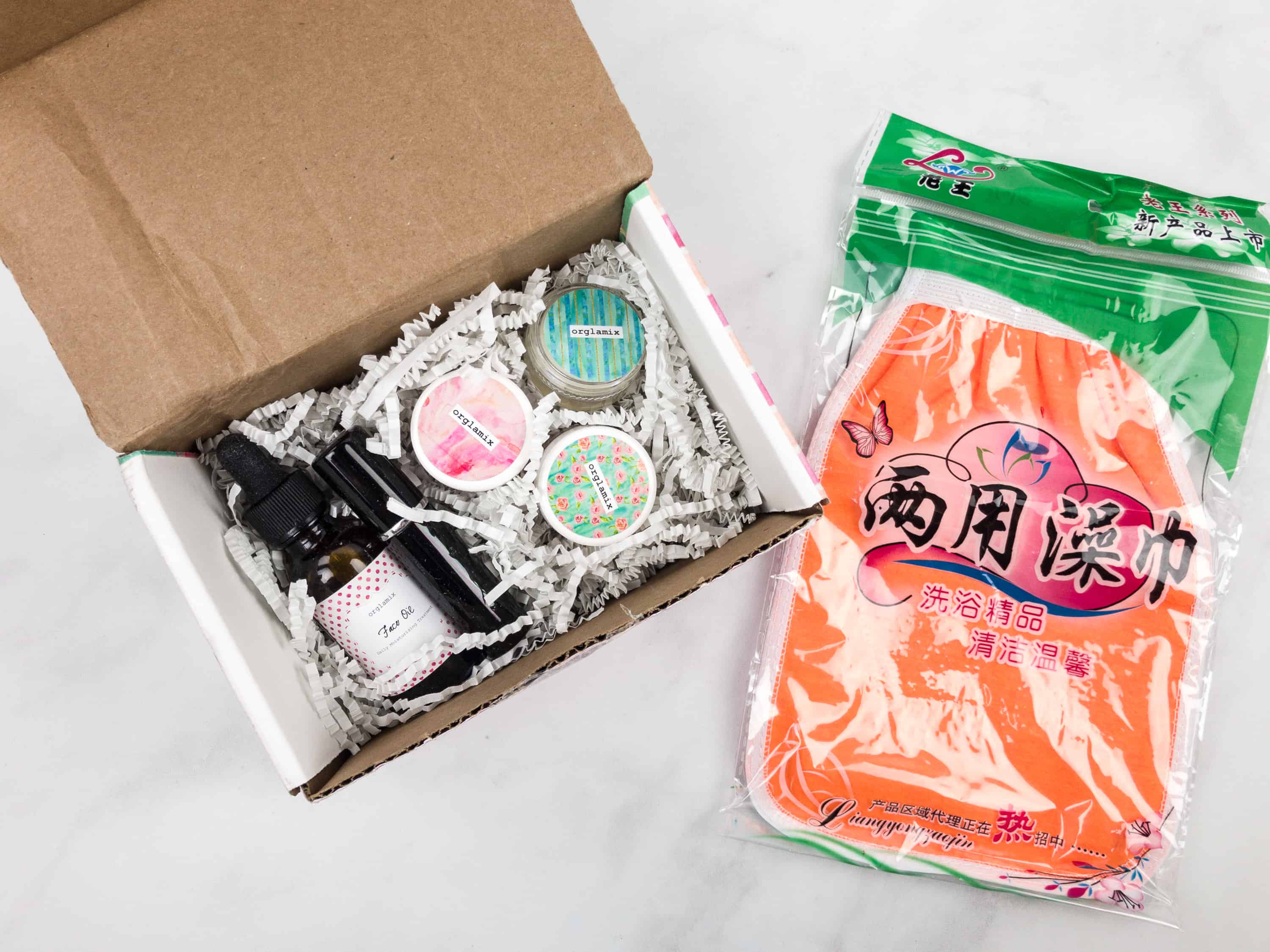 The items came packed with white squiggles.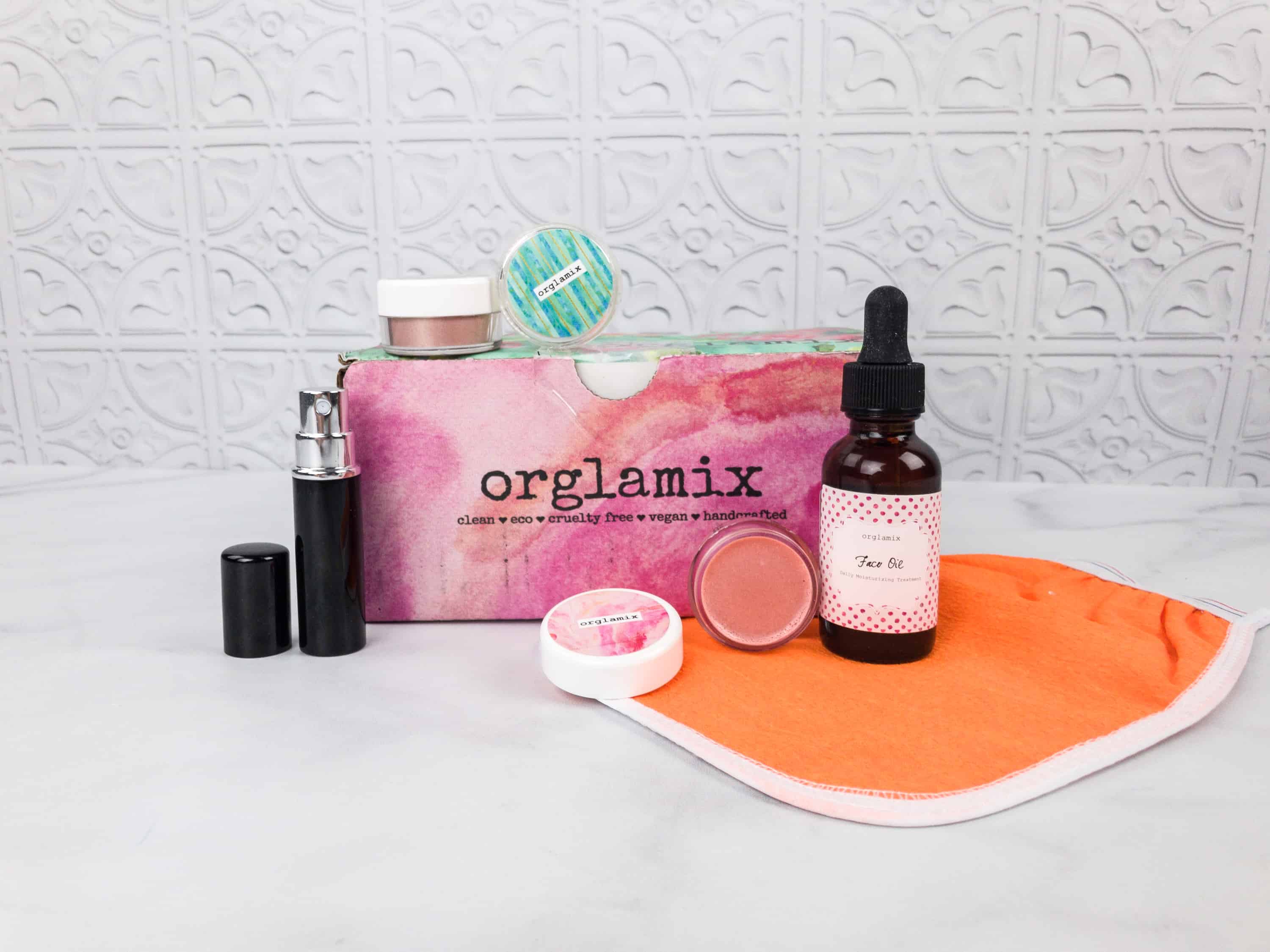 Everything in the February 2018 Box!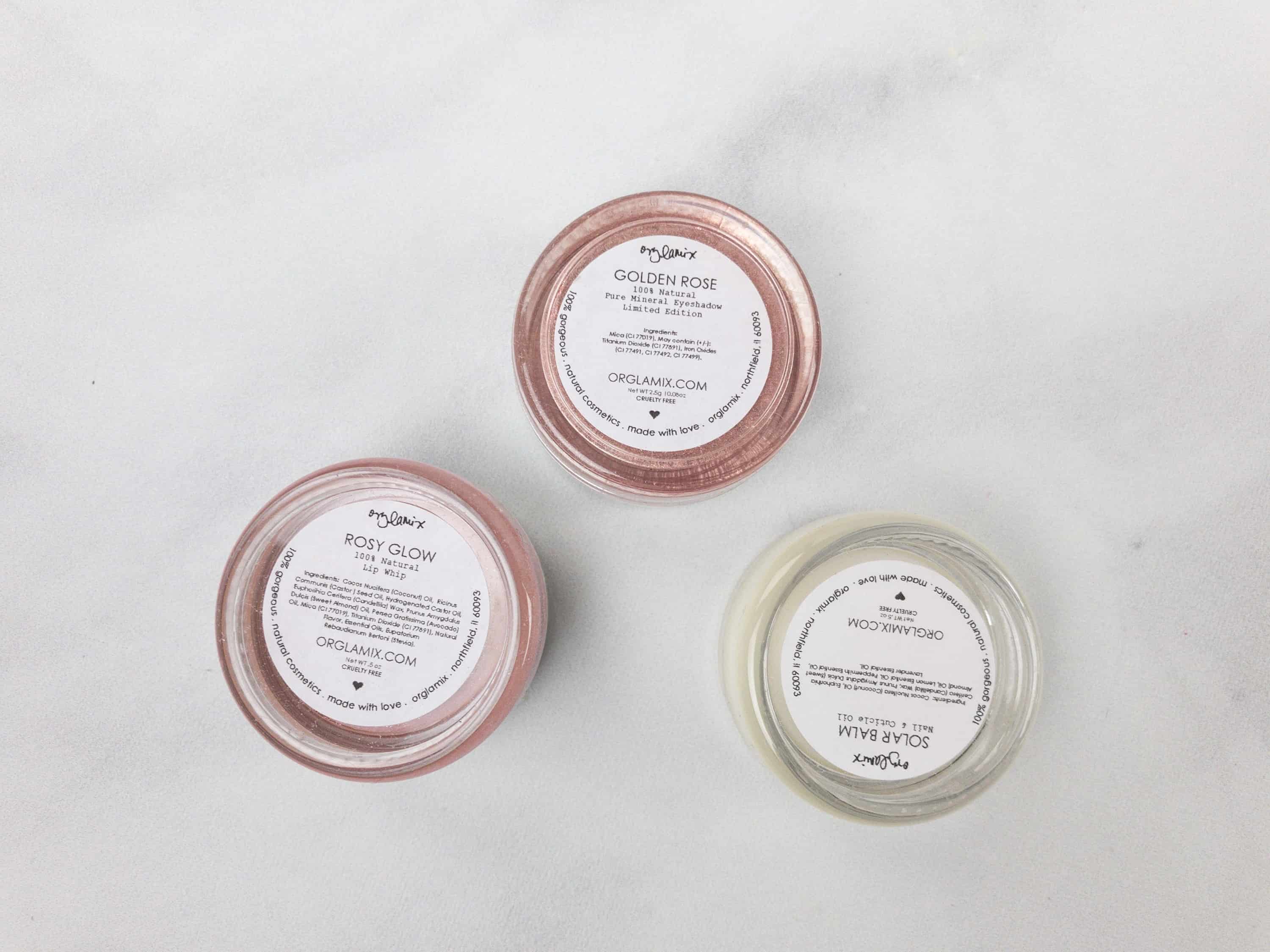 This month, I received an eyeshadow, a lip whip, and a nail & cuticle oil.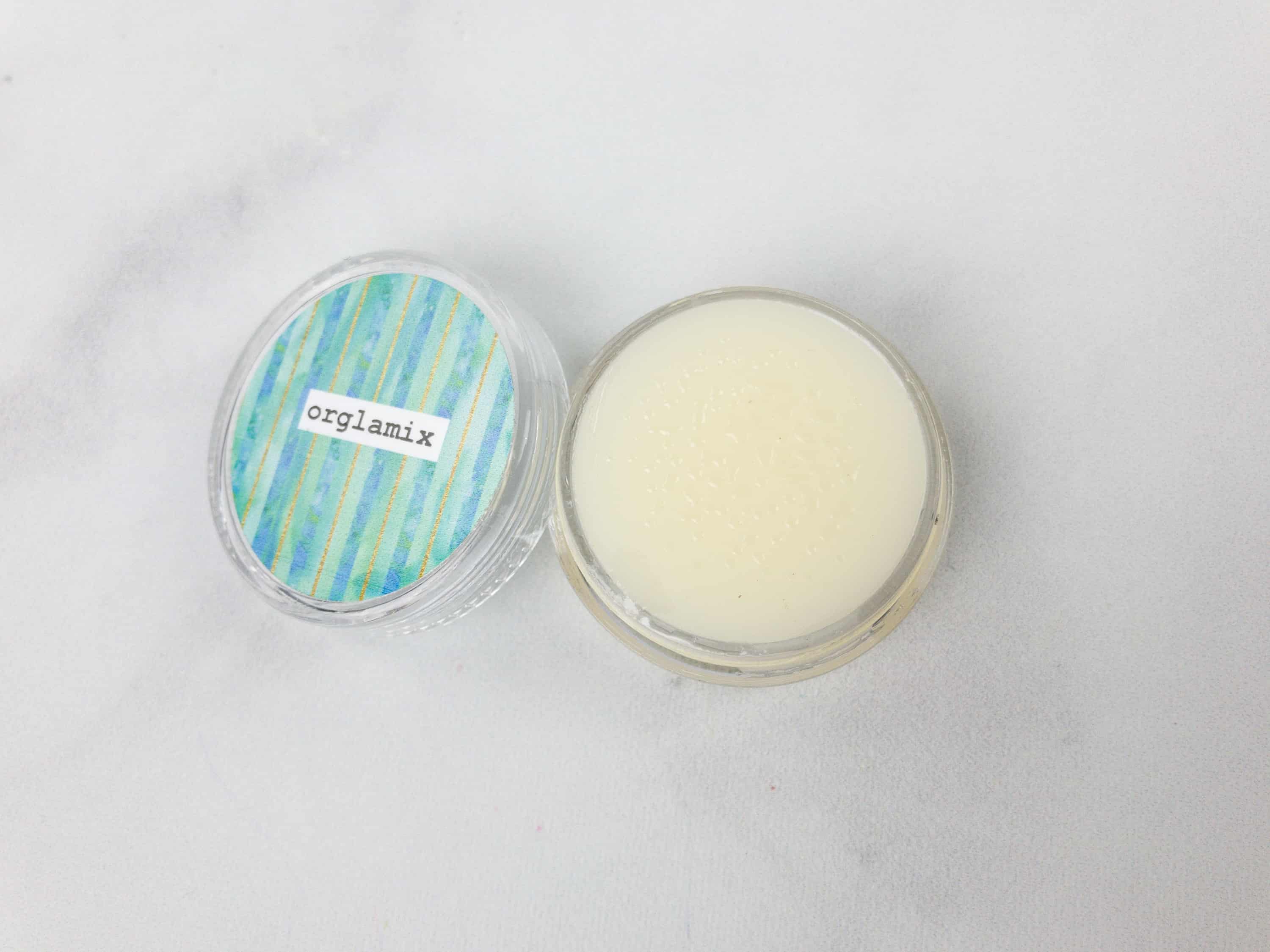 Solar Balm Nail & Cuticle Oil ($6.50) It arrived more like a balm than actual oil. It was formulated with vitamin E to keep the nails and the cuticle looking healthy and nourished. It also contains essential oils, so it smells really good.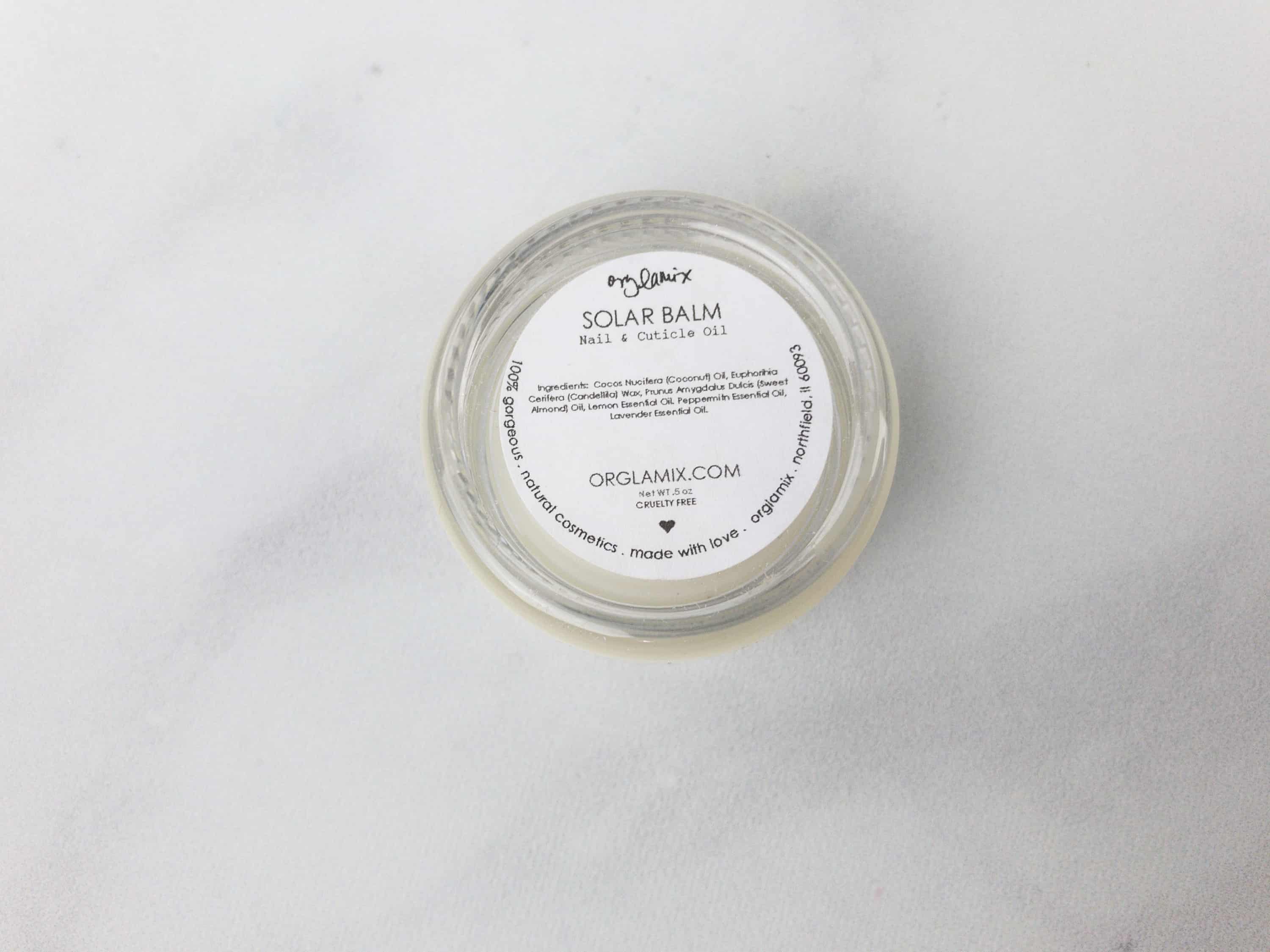 A little goes a long way! Just get a small amount of the product, then massage it onto the nails and the skin around it. It wasn't messy to apply, and I like it.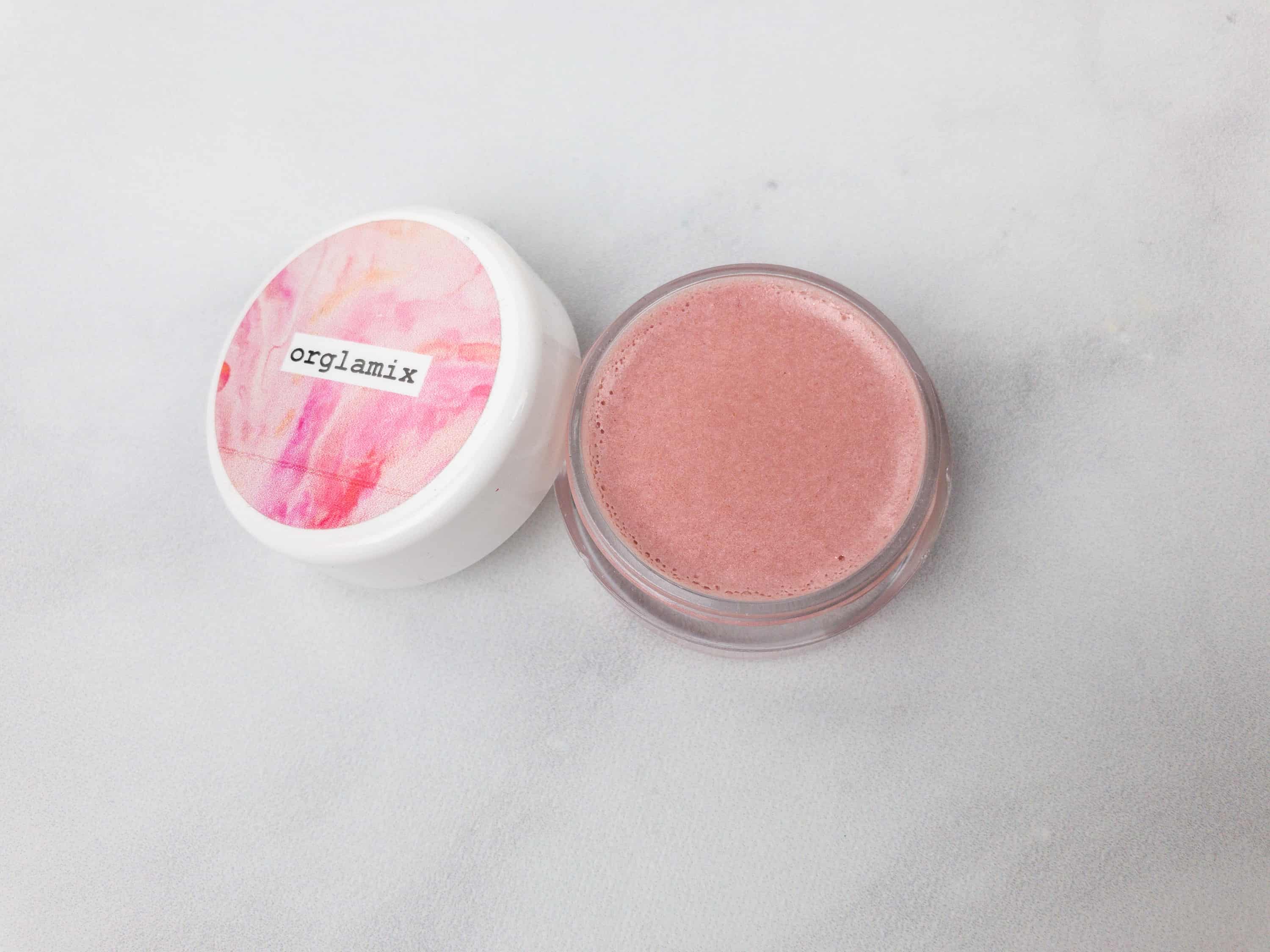 Rosy Glow Lip Whip ($15) This lip whip was made to moisturize the lips while leaving it with a subtle shade of pink. It's very light and non-sticky so you won't even feel you're wearing it.
You can use it on its own or together with your favorite shade of lipstick and I like the fluffy texture.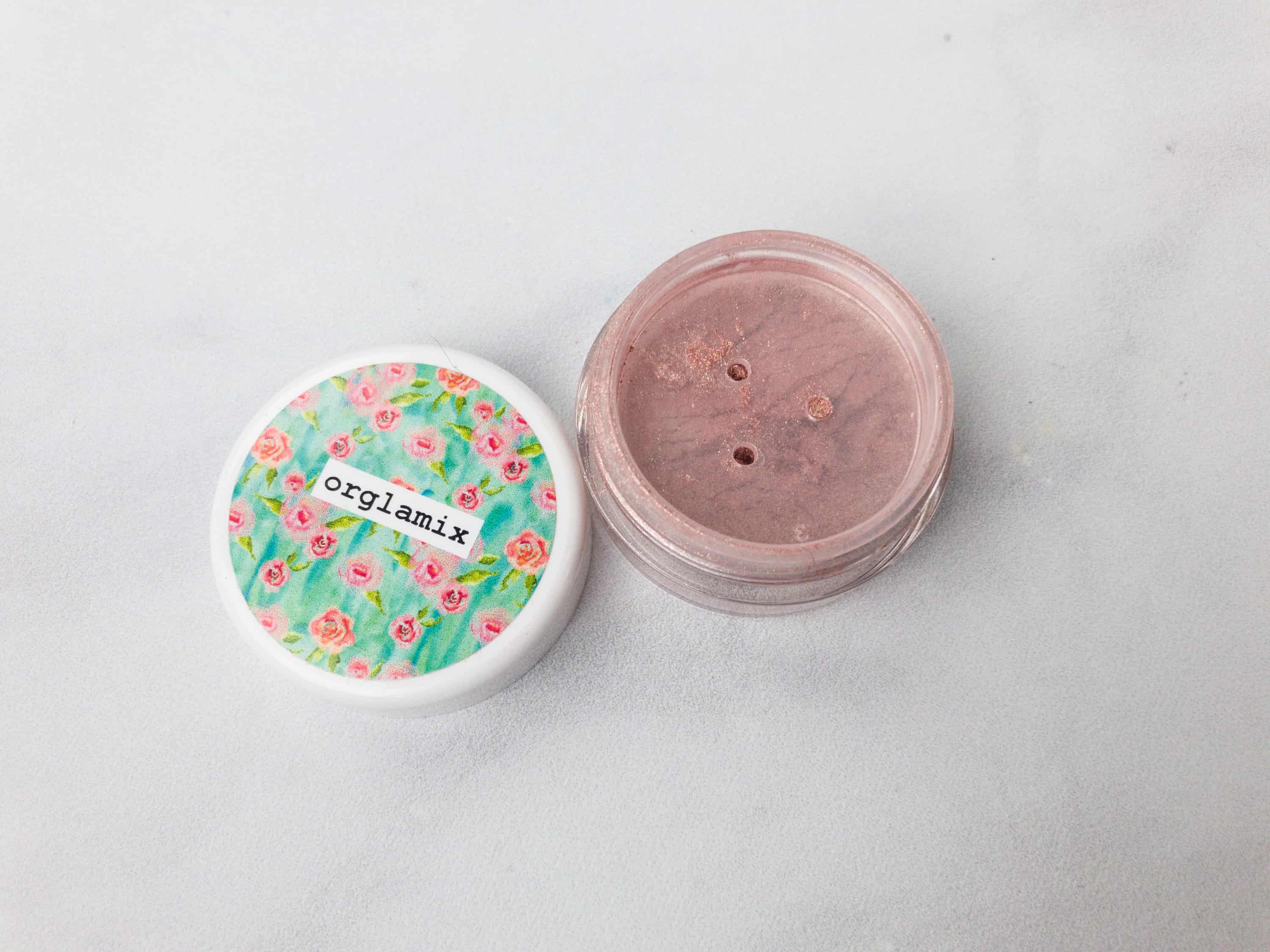 Golden Rose Natural Eyeshadow ($12.50) I'm so ready for spring because of this rose gold eyeshadow. It's subtle but still edgy, and it can be used from day 'til night.
It applies smoothly on the skin. I also love that the color flatters most skin tones!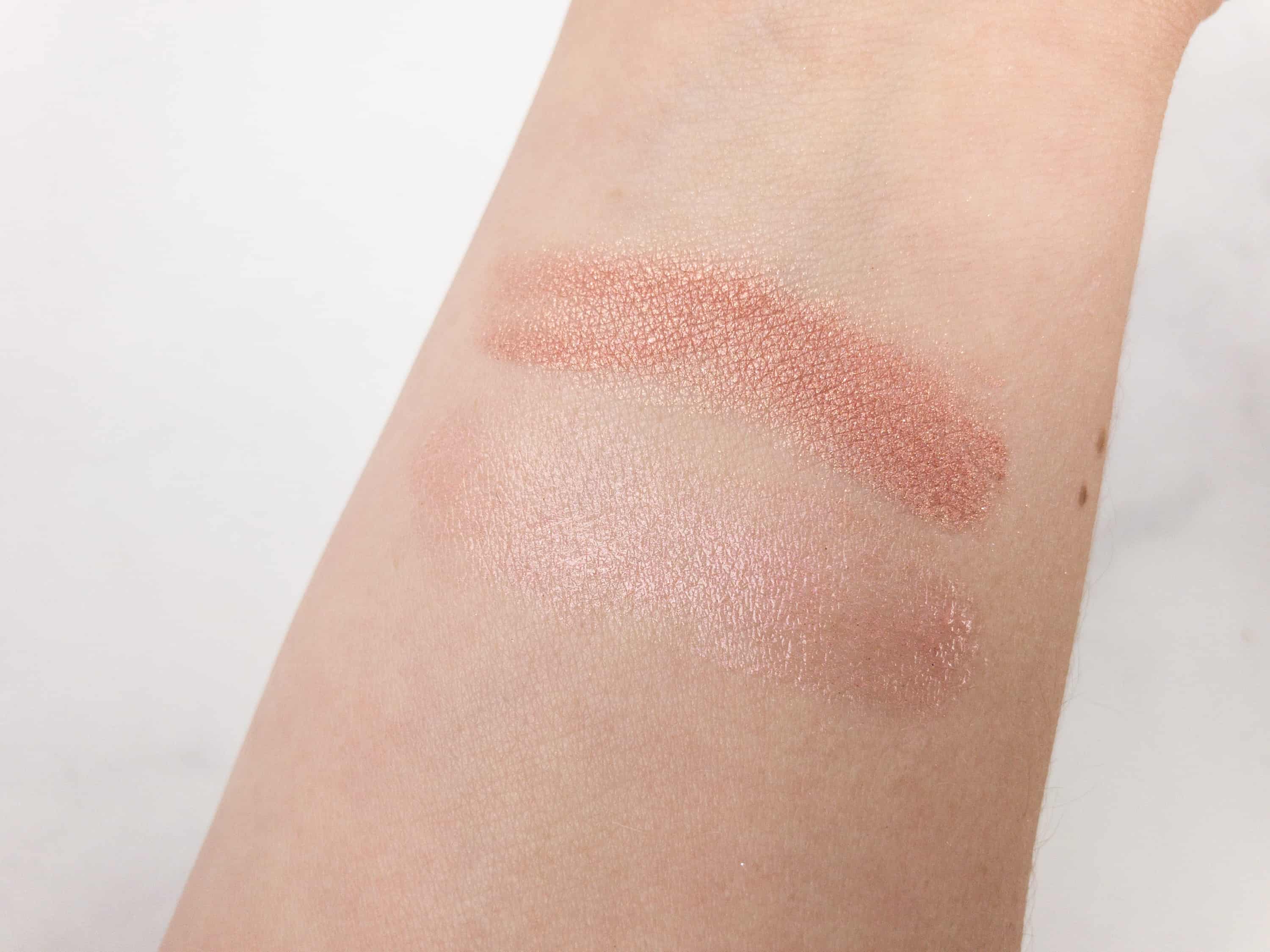 Here are the swatches! This month's makeup colors are all about sweet subtle and romantic colors. As you can see, the palette is composed of different shades of pink.
Orglamix Face Oil Daily Nourishment Treatment ($29) This face oil is made from calendula extract and essential oils. It's fast absorbing and it can transform dry and dull skin to smooth and glowing in just a few minutes.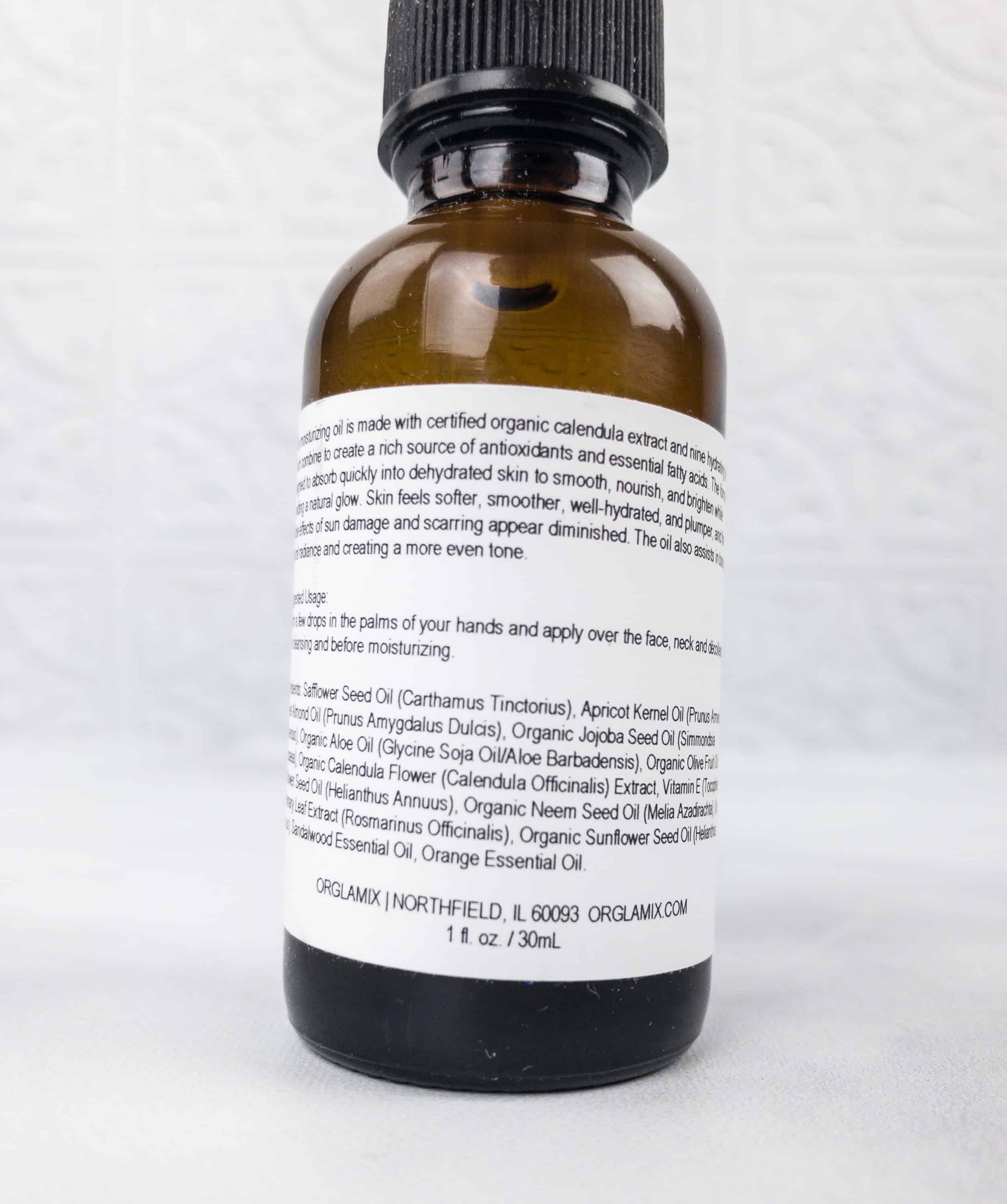 If you turn the bottle you'll see the ingredients used and the directions as well. One of the ingredients is jojoba seed oil which is knows for its rich antioxidant content.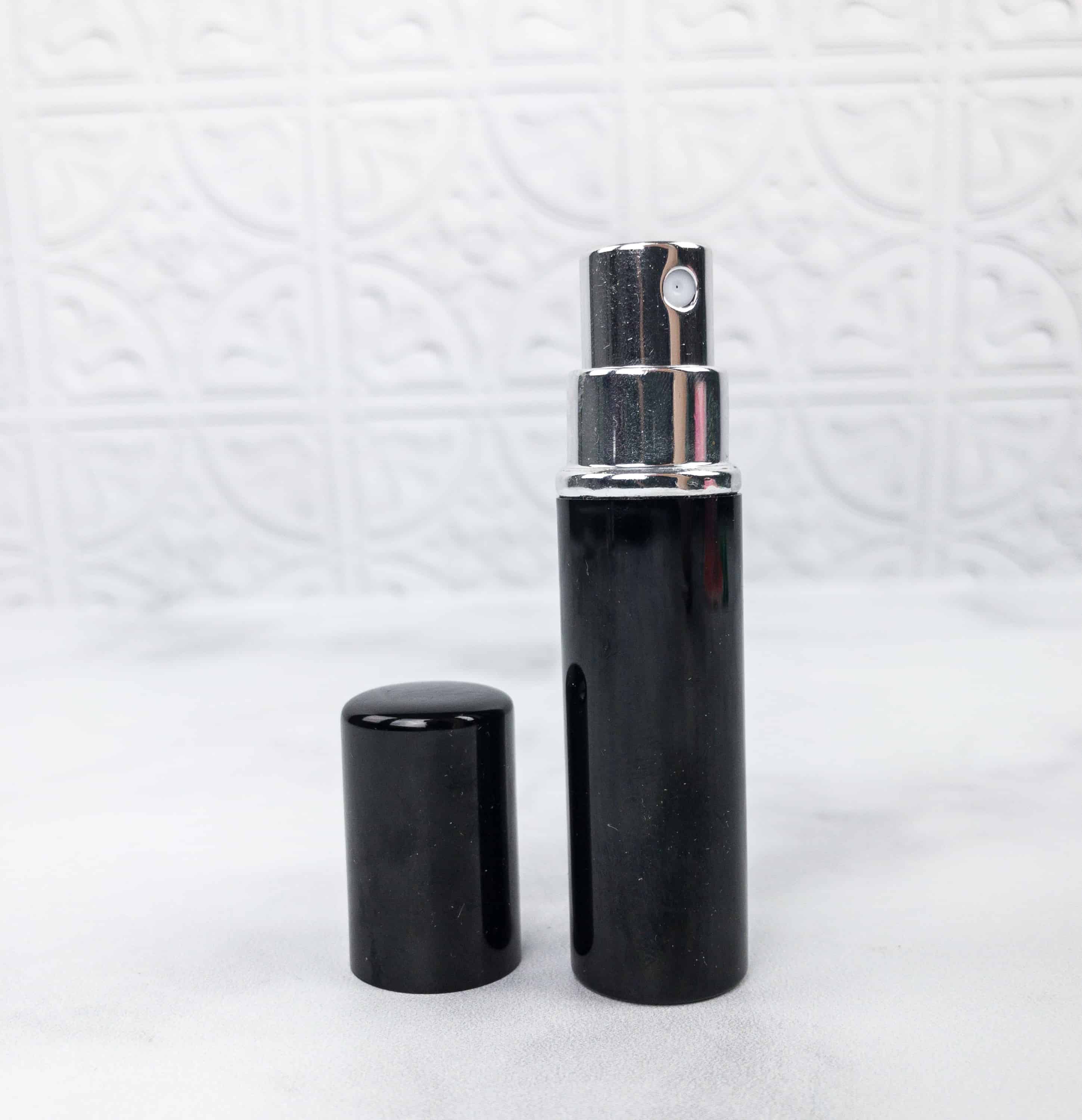 Ginger Rose Tea Refillable Perfume Atomizer ($8) Spring is just around the corner and the best way to welcome it is with a perfectly blended perfume. This fragrance's top notes is composed of bergamot, lemon peel, and green day lilies. Meanwhile, the base notes includes warm musk, ginger, and cardamom. To complete the scent, there's hyacinth, freesia, and peony. It comes in a refillable bottle.
Miracle Peel Microdermabrasion Mitt ($7) You can gently remove make up and wash off dirt using this microdermabrasion mitt, with or without the use of a cleanser.
It's very easy to use because you just have to slip it on your hands.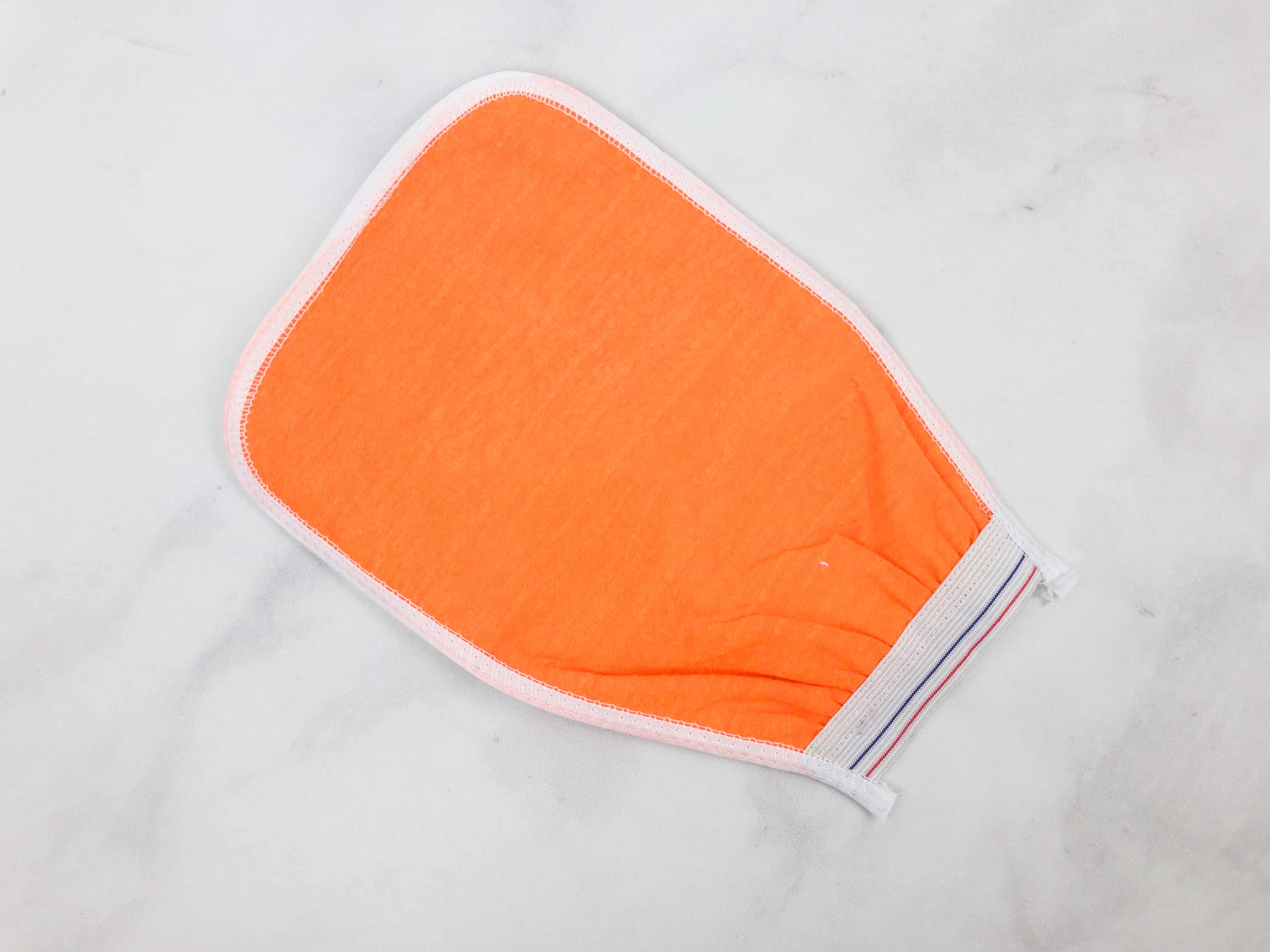 You can use it either on the face or on your body.
Orglamix costs only $29 a month, and if you are to consider the retail price of each item from this month's box, it will amount to $78. Isn't that such a great deal? The prices are pretty much what you'd pay retail for their cosmetics. I like the items from this box because of the variations ranging from skin care to make up essentials. All products from Orglamix are natural and 100% vegan-friendly. Another thing I love about this subscription is that I get to enjoy items that are not normally sold in their shop. Overall, it's a great way of trying out vegan beauty products without having to spend a fortune.
What do you think of this month's Orglamix?