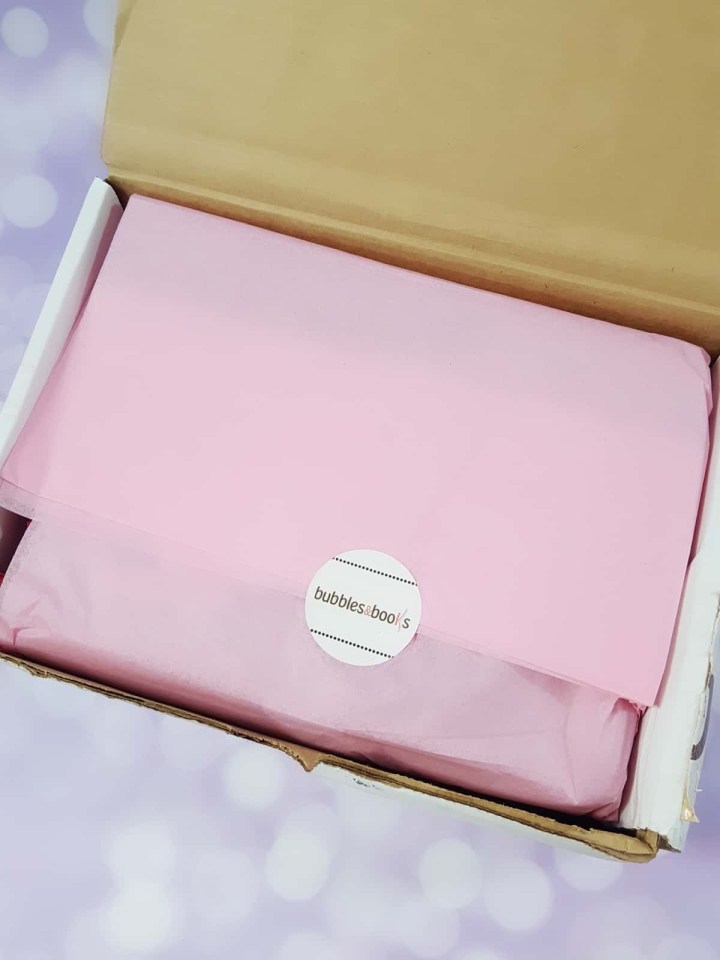 Bubbles & Books is a monthly subscription that sends a romance book and items to help you relax in your tub after a long day doing whatever you do. Need a break from the hectic work day? Step inside your bath/spa. Wrangling little ones under your feet? Time for a bit of me-time in the tub. What can you expect from this subscription?
Every box contains at least one romance novel, one artisan-crafted soap, and one other book- or bath-related goody. However, the majority of our boxes contain more than this!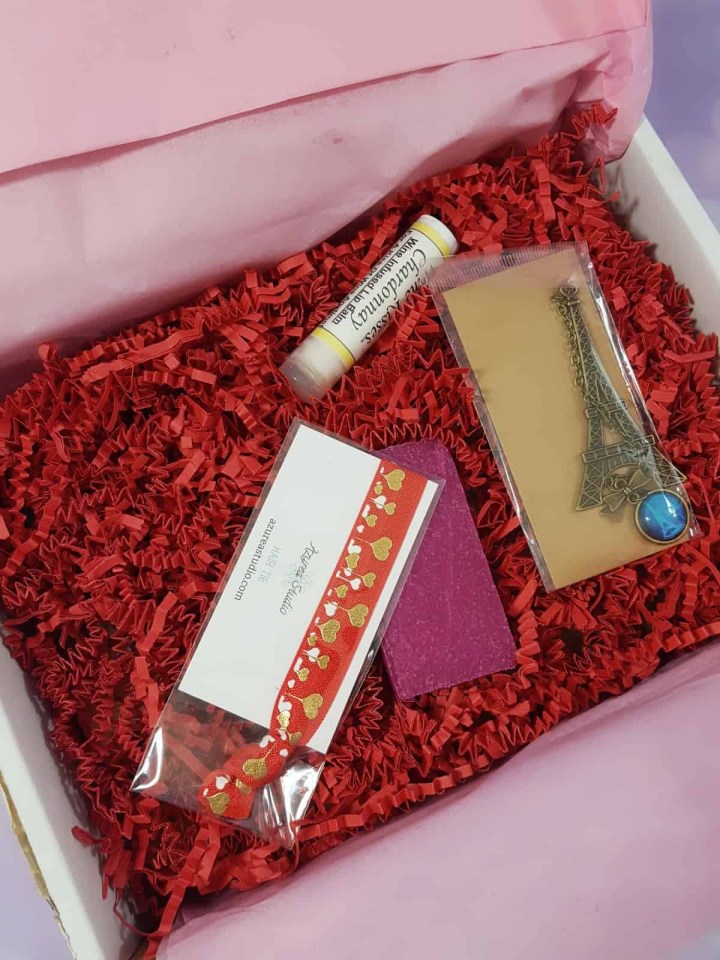 Bubbles & Books is $24 a month plus shipping. My items this month were wrapped in pink tissue paper that was sealed with a Bubbles & Books sticker. Red paper squiggles kept everything safe on the journey to my mailbox. Bubbles & Books has 3 options to choose from: The Bad Boy Box, The Luxe Paranormal Box, and The Swept Away Box.
DEAL: Get 10% off on your first box! Use coupon code SOAKME.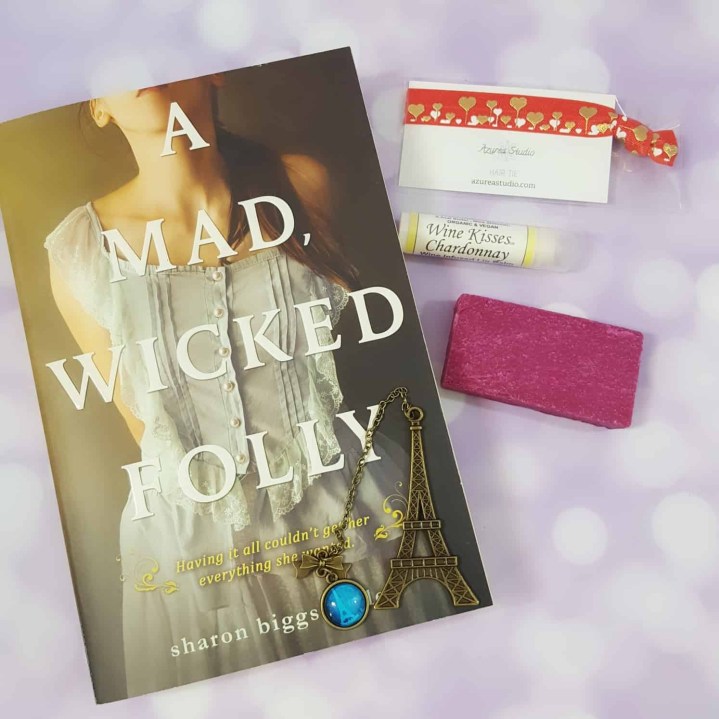 Everything in my Swept Away Bubbles & Books February box! I received a book, a bookmark, a soap, a hair tie, and a chapstick.
A Mad Wicked Folly by Sharon Biggs Waller (List price $10.99) Is this where I admit that I've never watched Downton Abbey which I know is crazy and is totally something I would be into but I never started and just haven't watched it yet. I do love a great period drama and this one sounds just like something I will enjoy.
Fans of Downton Abbey will find exactly what they're looking for in this romantic, historical drama

Welcome to the world of the fabulously wealthy in London, 1909, where dresses and houses are overwhelmingly opulent, social class means everything, and women are taught to be nothing more than wives and mothers. Into this world comes seventeen-year-old Victoria Darling, who wants only to be an artist—a nearly impossible dream for a girl. After Vicky poses nude for her illicit art class, she is expelled from her French finishing school. Shamed and scandalized, her parents try to marry her off to the wealthy Edmund Carrick-Humphrey. But Vicky has other things on her mind: her clandestine application to the Royal College of Art; her participation in the suffragette movement; and her growing attraction to a working-class boy who may be her muse—or may be the love of her life. As the world of debutante balls, corsets, and high society obligations closes in around her, Vicky must figure out: just how much is she willing to sacrifice to pursue her dreams?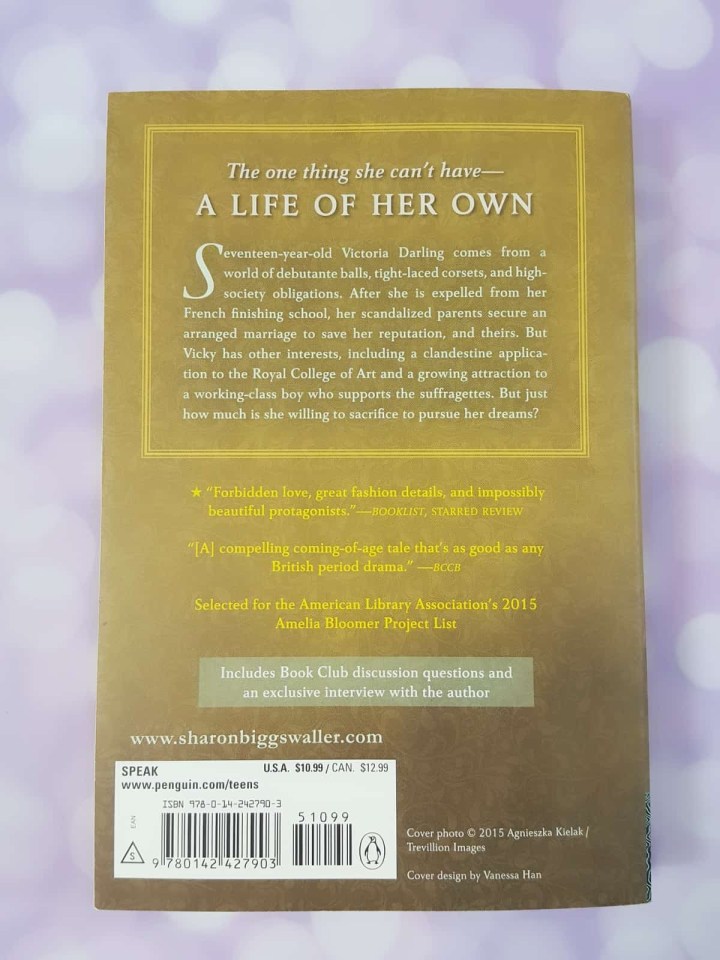 Wine Kisses Chardonnay chapstick – My lips have been so chapped lately. The weather here with the up and down is doing a number on me. This went on great and didn't feel to waxy or smell to strong.  A great addition to my chapstick addiction.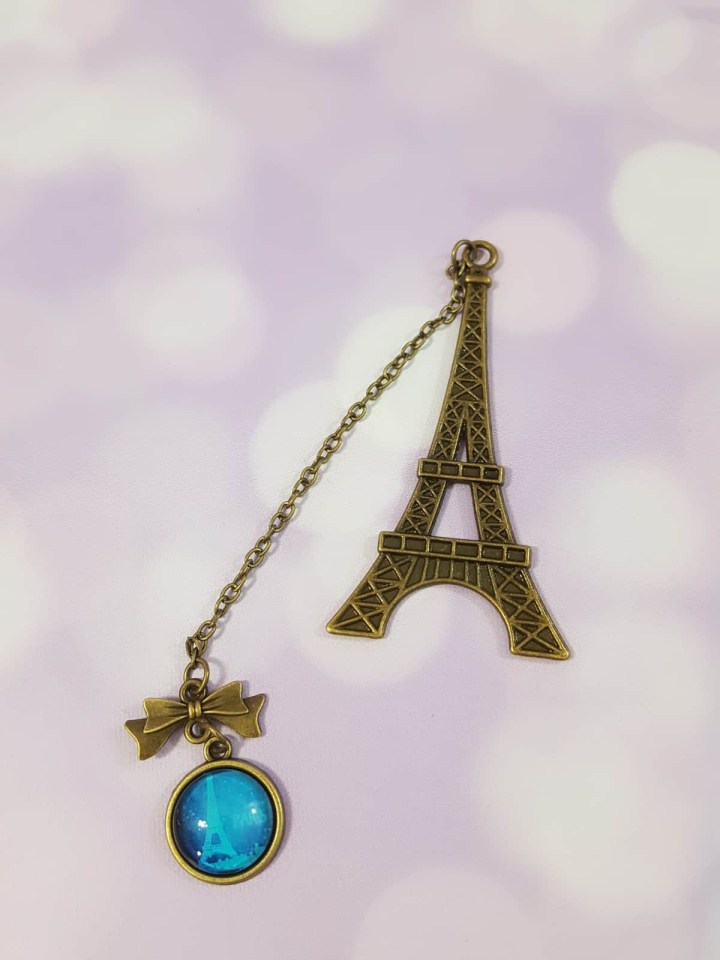 Eiffel Tower bookmark – I'm thinking this is a bookmark. A great addition to a book box and a very unique shape and look for a bookmark. I'm hoping as I read the book it goes along with it and then it will be even cooler.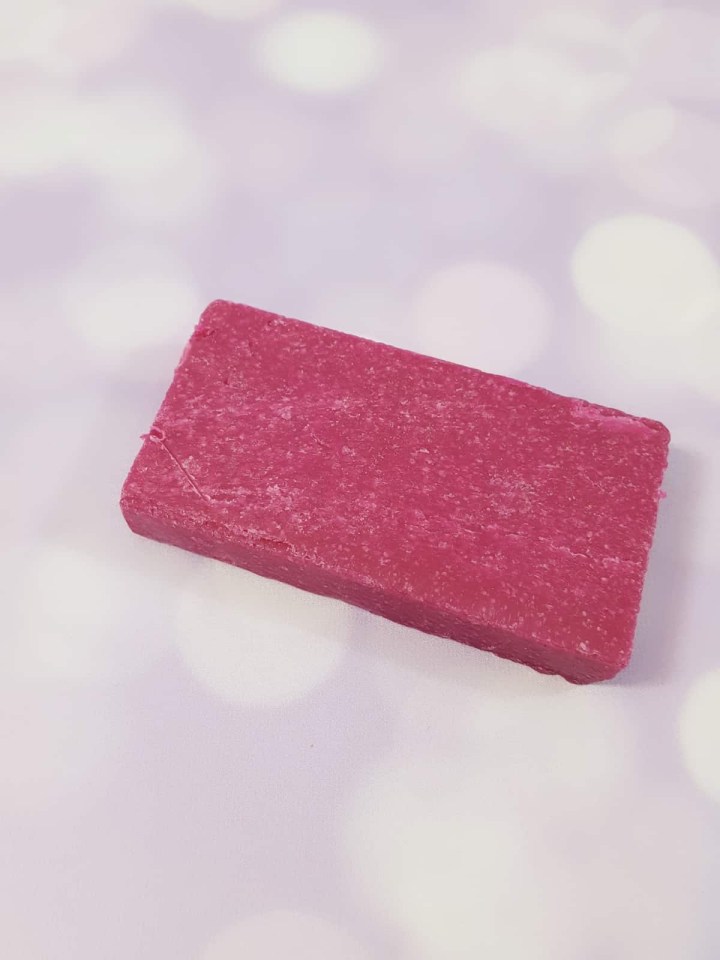 Artisan Soap – A cut of an artisan soap. This one has a slight scent and isn't over powerful. It was just tossed in the box with the book and I wish it would have been bagged since I was worried about a grease stain on the book. It wasn't an issue this time but I could see it becoming one if for some reason I didn't open the box right away or it sat out in the heat or something like that.
Hearts hair tie – Yay!!! I recently chopped off a bunch of my hair but I still have a head full and I pull it up when I'm taking a bath. I don't want the ends to dip down in the water and then drip when I get back up so I'm always looking for a hair tie. This one is so cute and perfect for a Valentine's Romance box.
Bubbles & Books sent a great box for February. The book is from a period of time that I love to read about and the other items where all about the romance and love just in time for Valentine's Day. Lots of hearts, France and Wine – what could be wrong with all that? A perfect trio for a night relaxing in the tub zoning out for a bit after a long day.
What do you think of this month's box? Let me know in the comments!