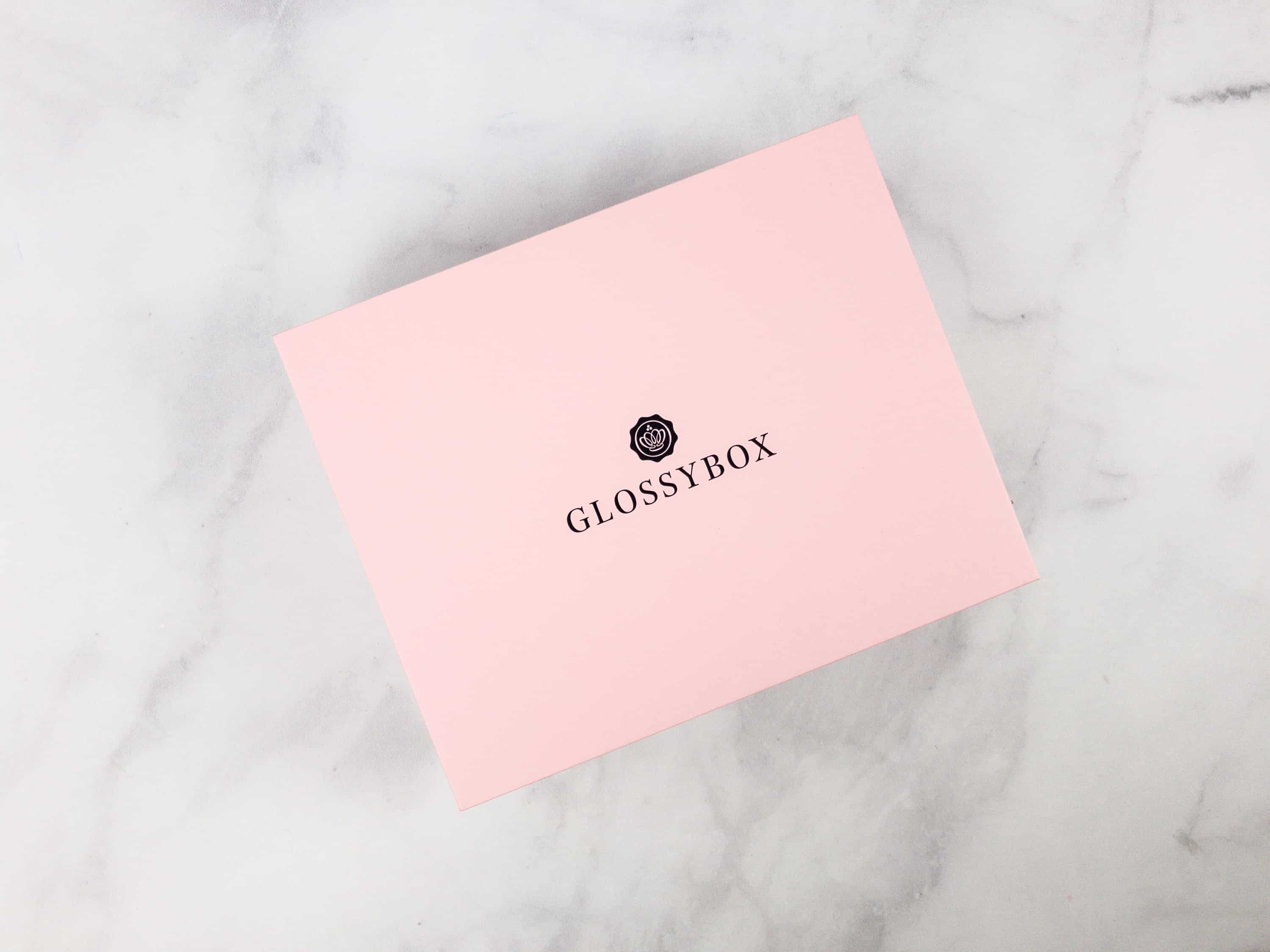 GLOSSYBOX is a monthly beauty subscription box with at least 5 luxury samples – many full sizes – per month for $21.
DEAL: Through 3/31 save 30% on your first GLOSSYBOX month with coupon code GLOSSYBEAUTY plus get a FREE DHC Liquid Eyeliner EX! NOTE: If you choose to subscribe to a recurring Monthly Plan between the 15th to the end of the month, you automatically agree to the following month's charge.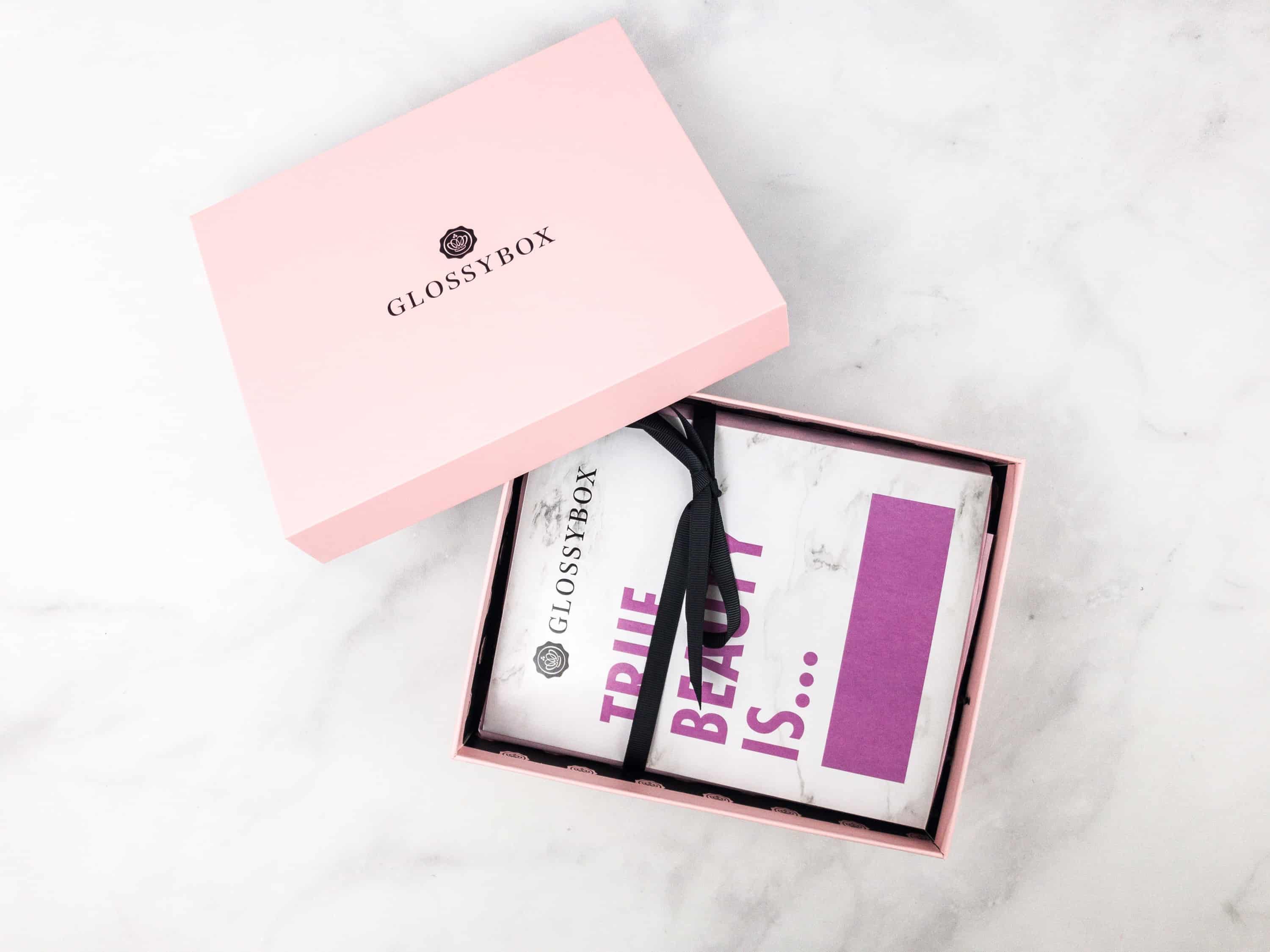 Every month, the goodies come nestled in squiggles and then wrapped in tissue and a ribbon bow.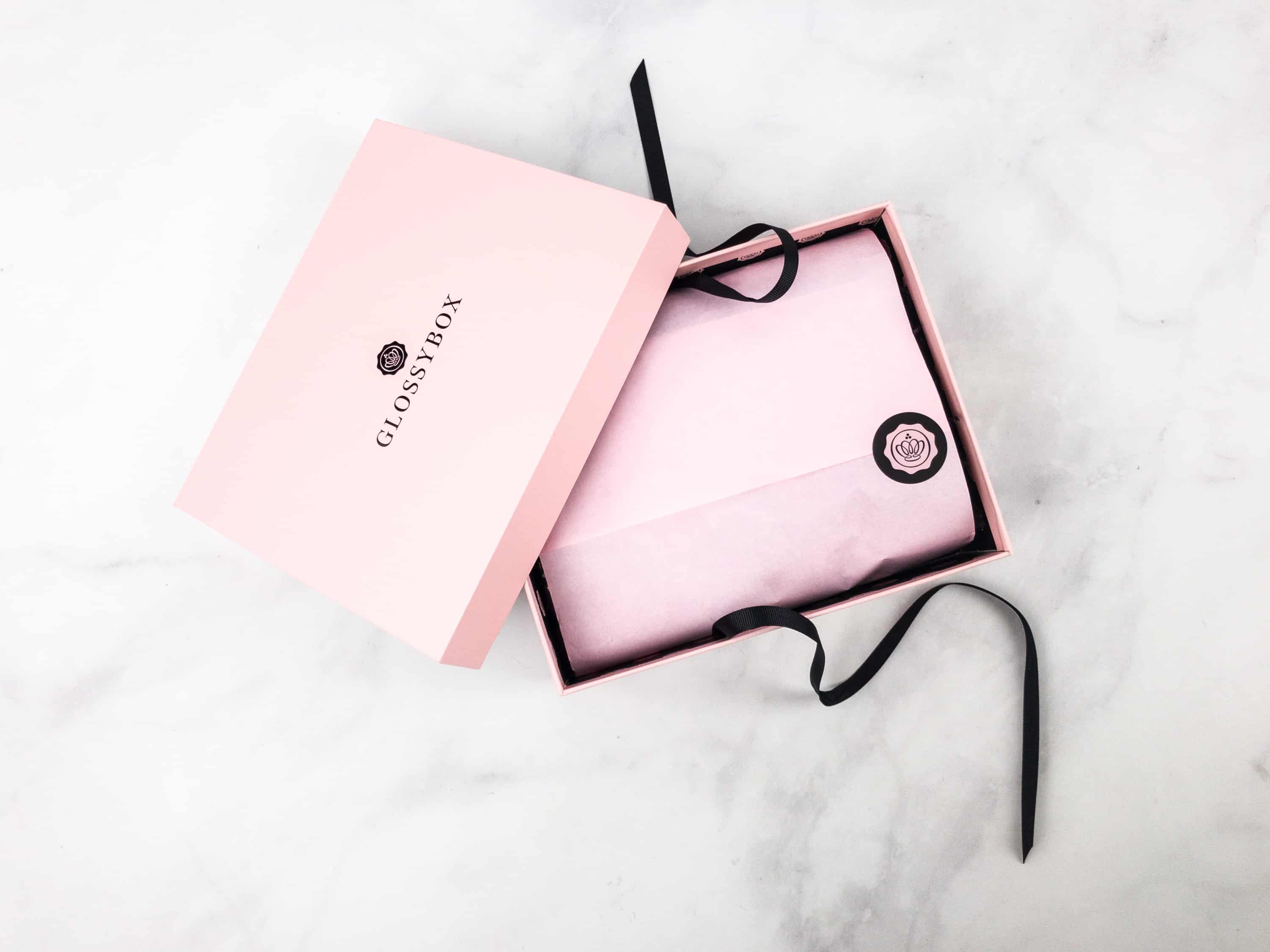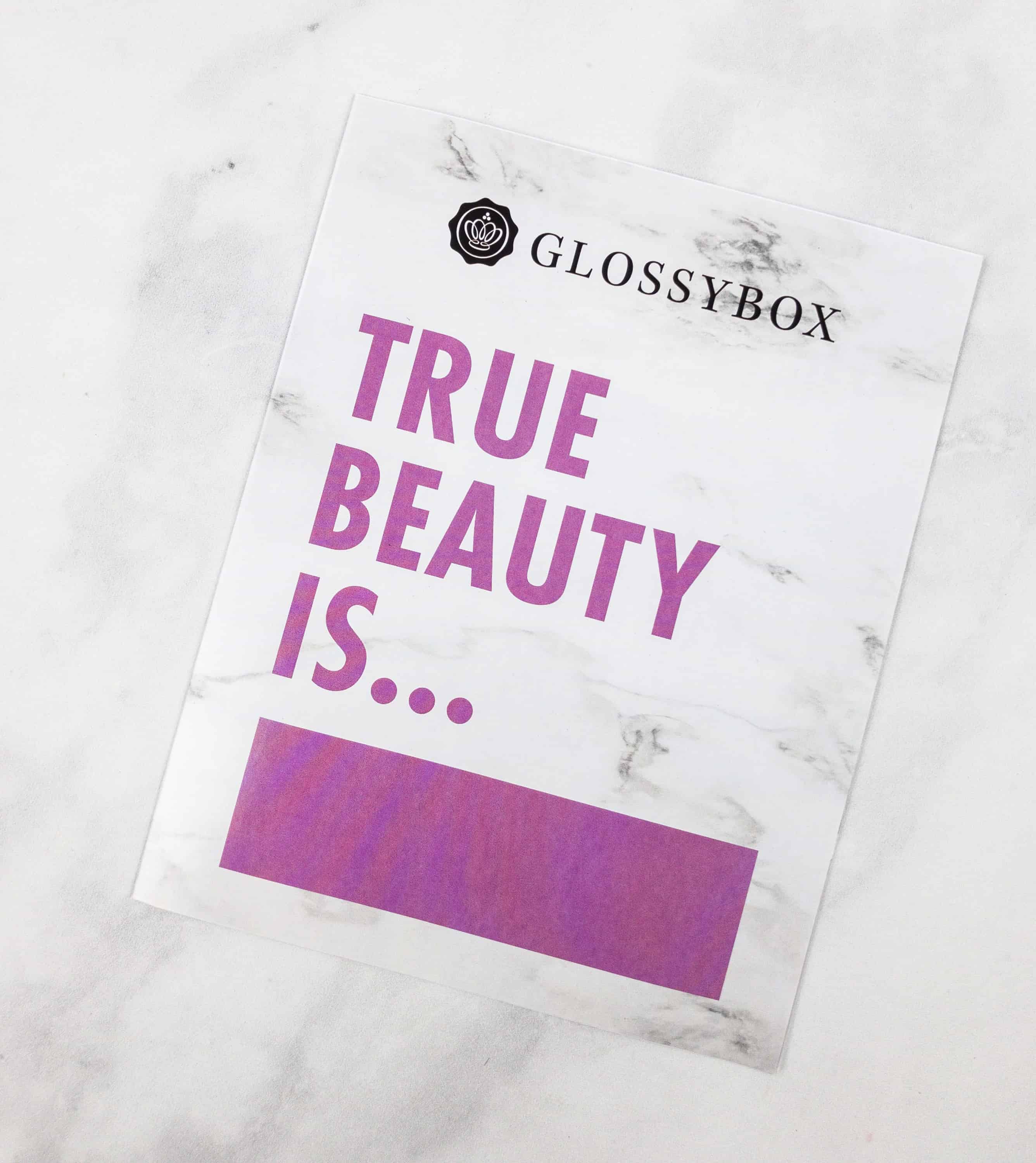 This month theme is True Beauty Is!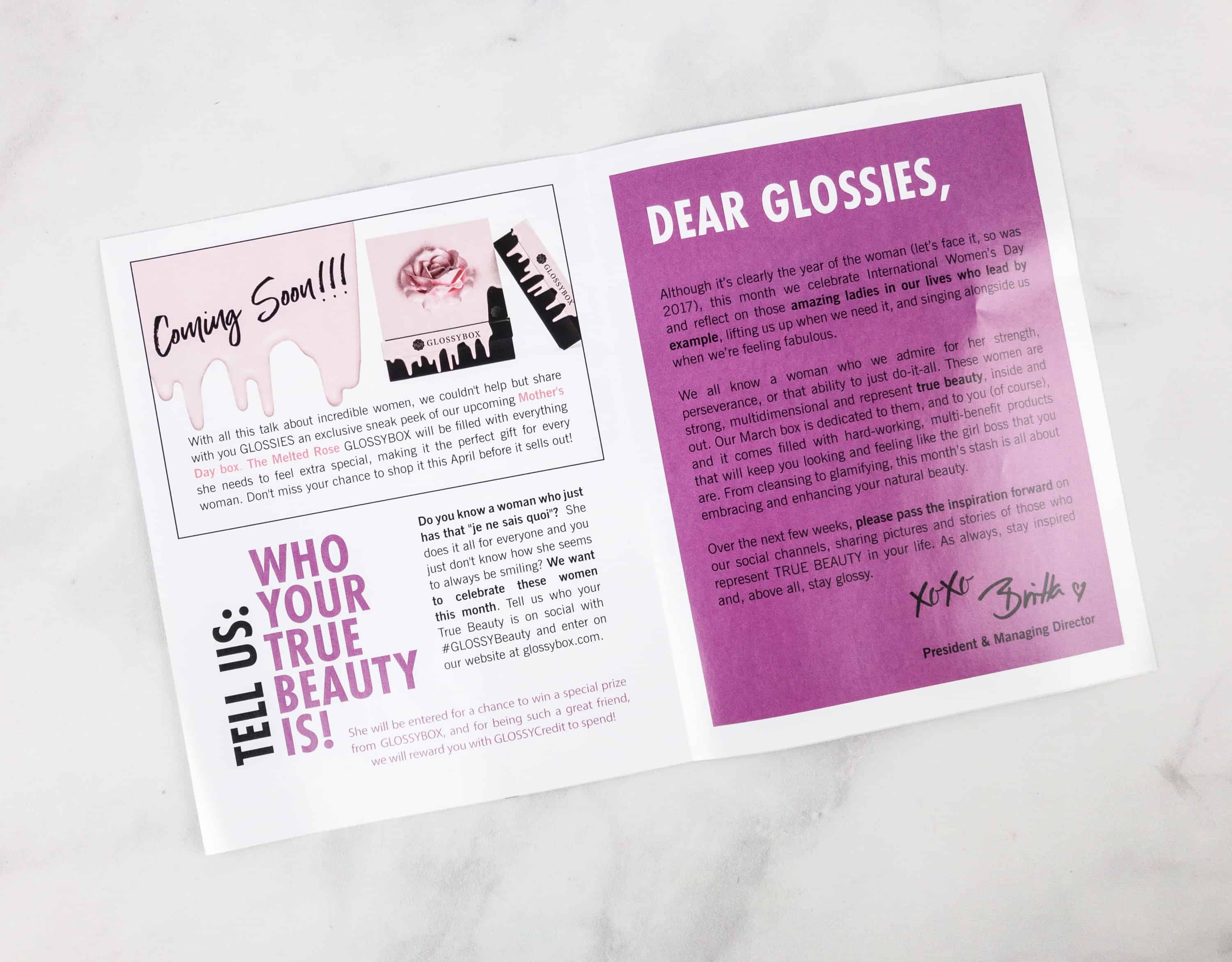 There's a short note from GlossyBox, plus a peek at the 2018 Mother's Day limited edition Melted Rose box!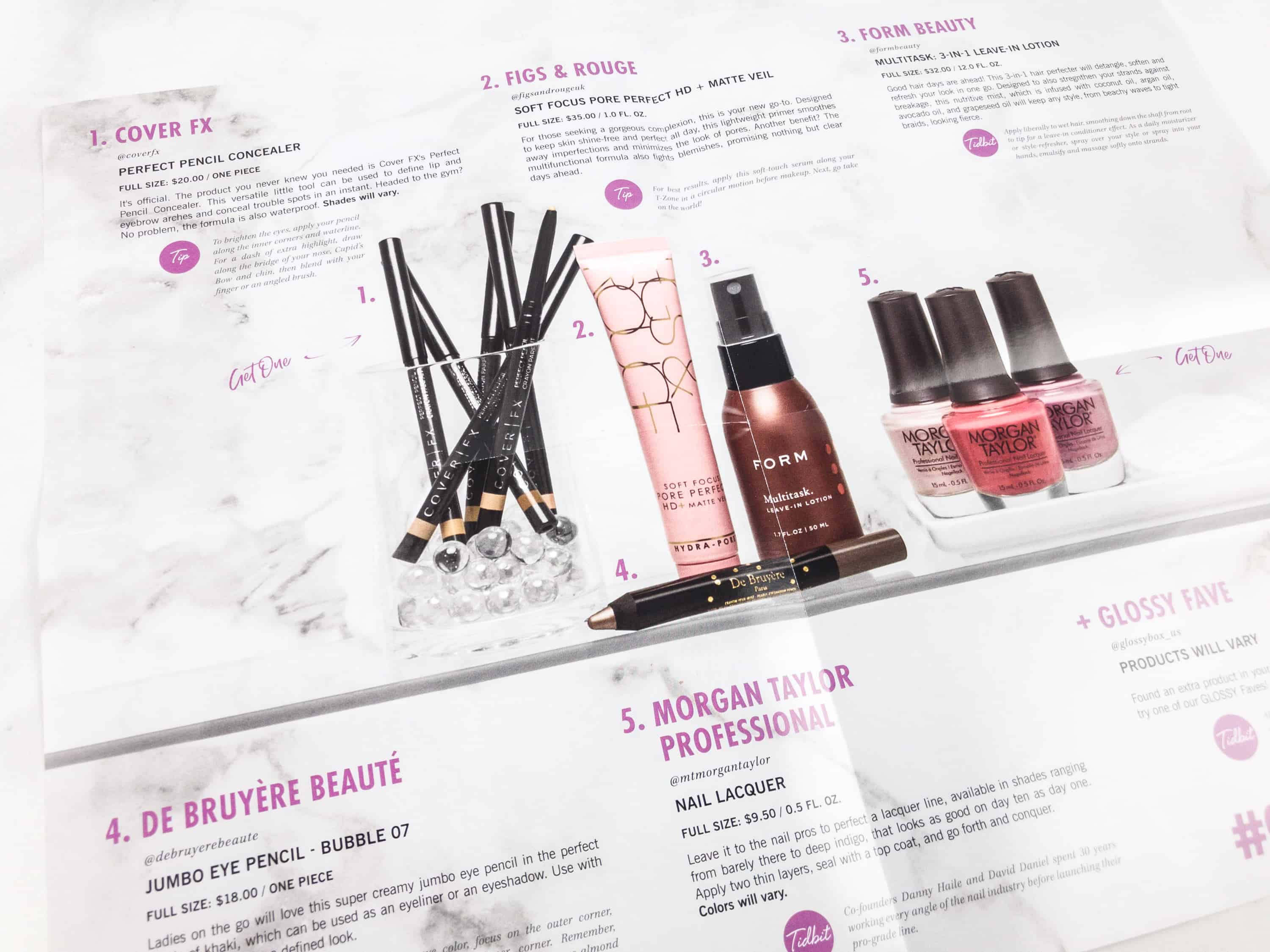 The fold out sheet lists the items we got for this month! GLOSSYBOX has a few variations on their boxes, not all will be exactly the same.
The box is filled to the top!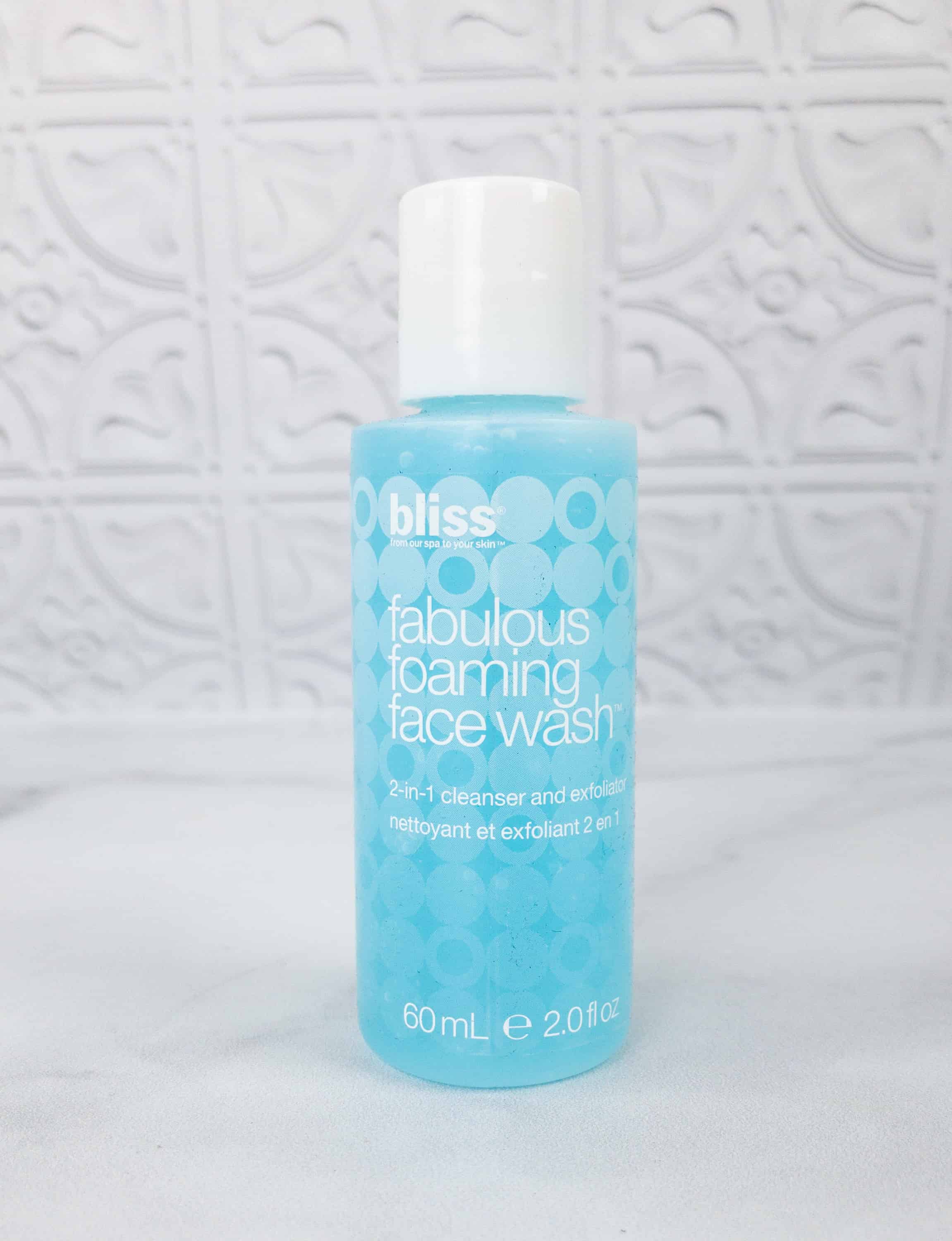 PAST BONUS ITEM: bliss Fabulous Foaming Face Wash ($7.20) This oil free gel cleanser uses rose hip, milk thistle, and chamomile to wash away dirt and exfoliate. This is a repeat from August 2017.
It has a nice scent but I'm not sure how it exfoliates – the ingredients list does not include the polyethylene microbeads that it used to include. This face wash does, however, contain parabens. It's also not the latest version – this product is now called fab foaming and dumps the parabens as well as the microbeads. Basically this item is old stock, and disappointing for a high end box like GLOSSYBOX.  Fortunately the box gets much better. I can't be too upset as this was a bonus item.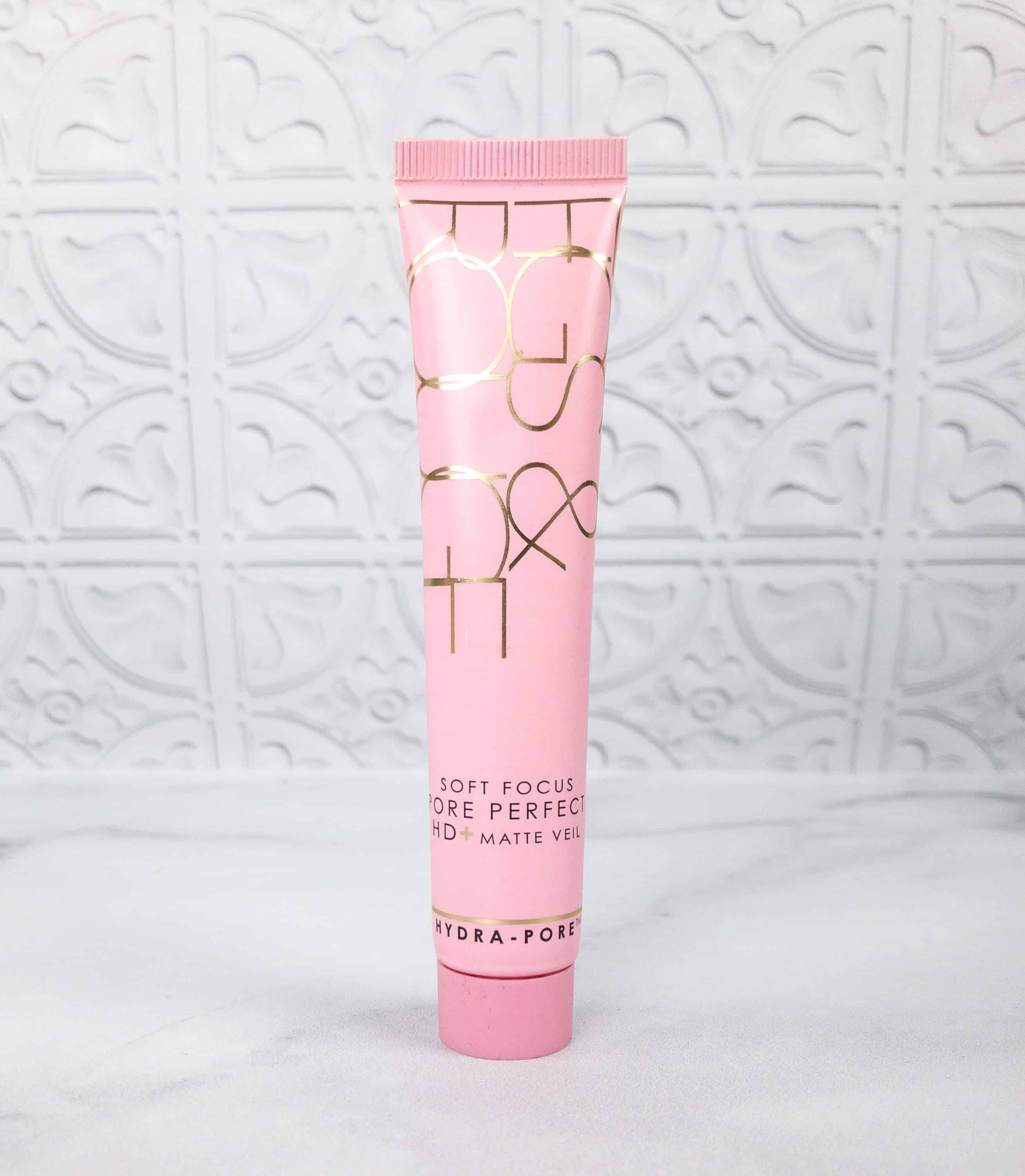 Figs & Rouge Soft Focus Pore Perfect HD + Matte Veil ($35) A primer and complexion perfector in one! The serum is weightless, and works great in minimizing the appearance of pores. It even helps fade imperfections and promote clearer skin.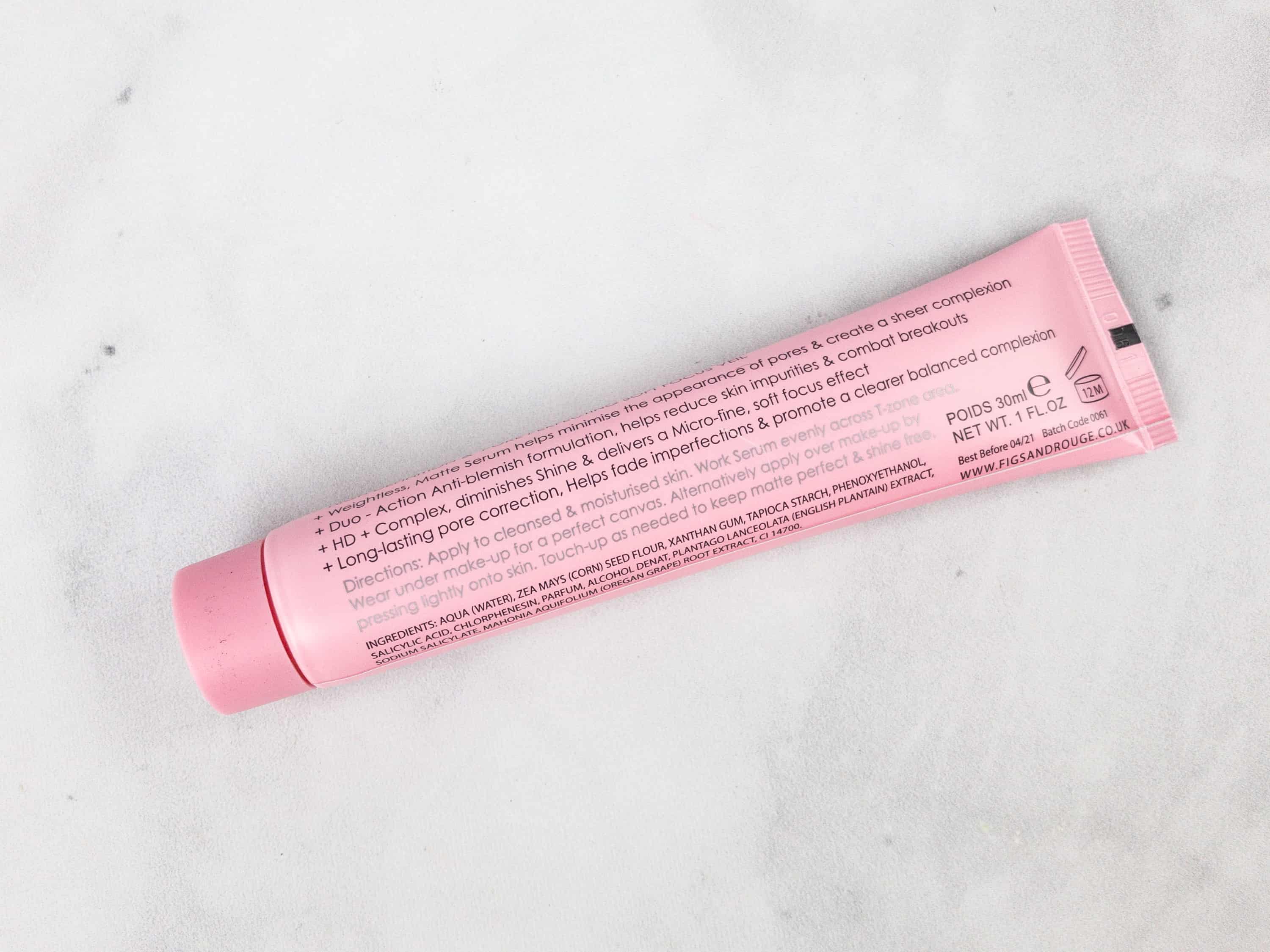 It goes on the skin smoothly, creating a perfect soft-focus canvas for makeup.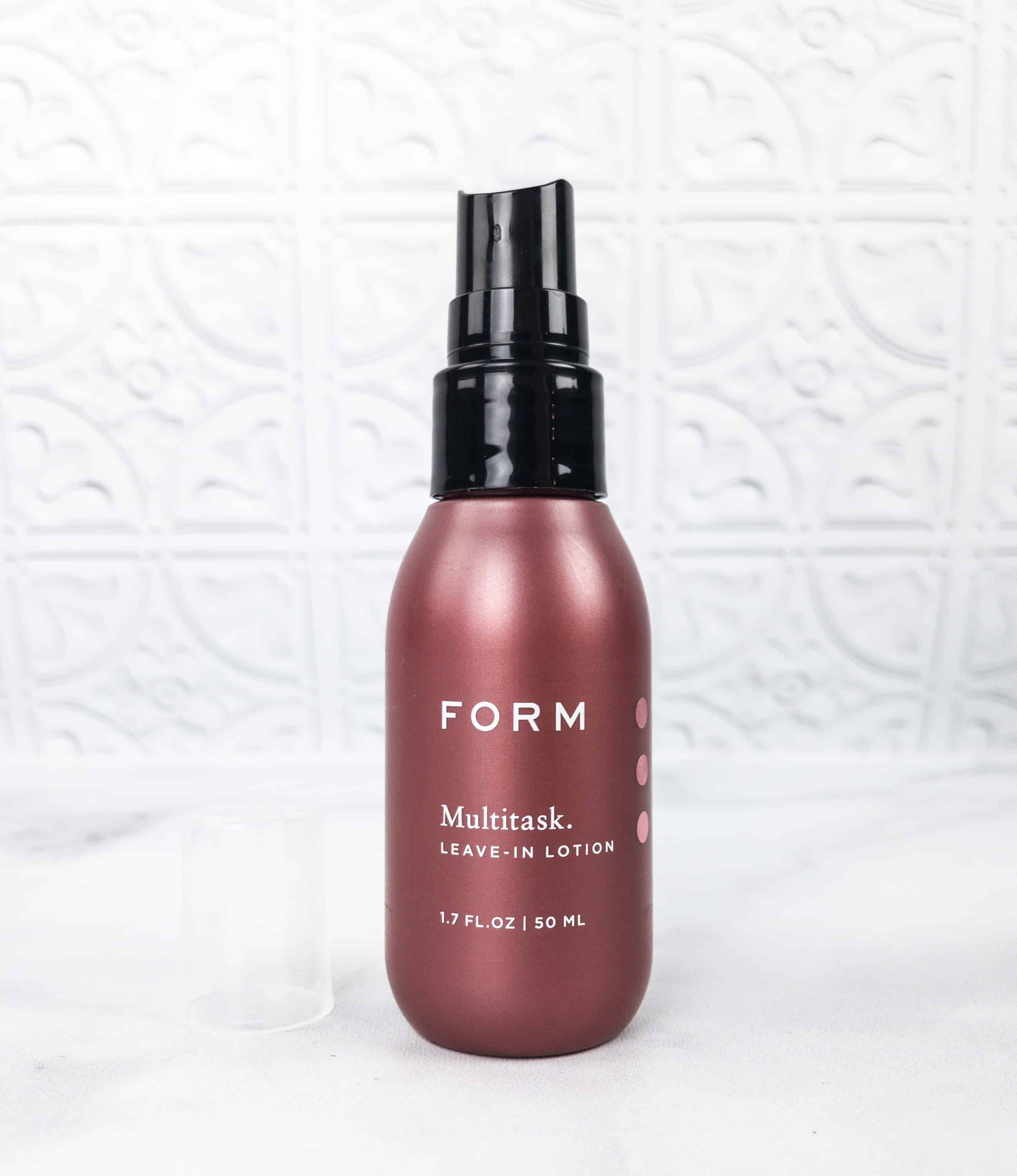 FORM Multitask. Leave-In Lotion ($4.50) This leave-in lotion spray treatment keeps tresses soft and shiny. It works with any hair type and texture without leaving a greasy residue, and can be used as a daily moisturizer or style refresher. It's also cruelty-free and it doesn't contain parabens, sulfates, silicones, and phthalates. The fresh scent is nice and it has a unique formulation using coconut oil, argan oil, grapeseed oil, and avocado oil combined with a "coconut-derived slip agent" so you can use wet or dry!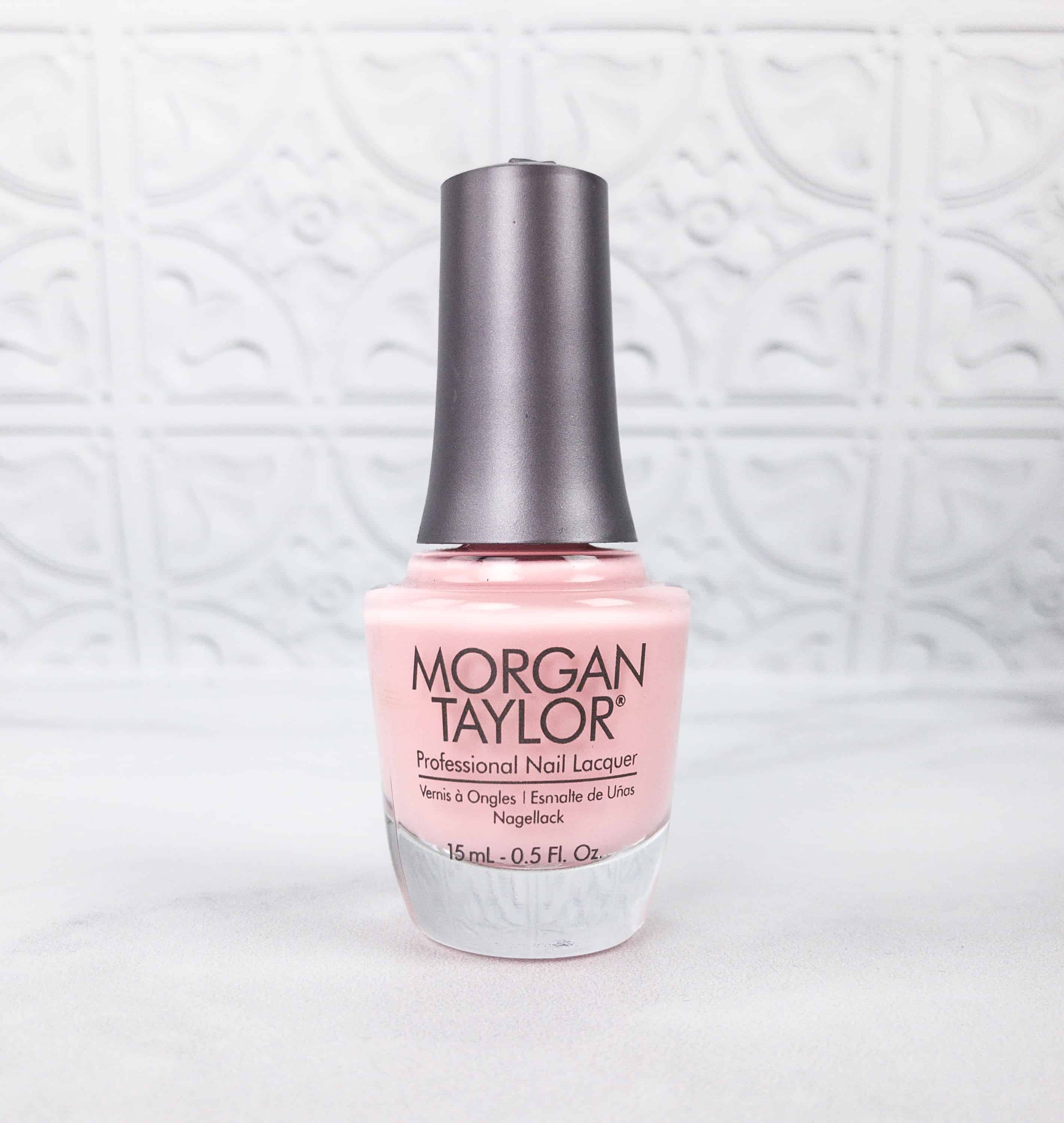 Morgan Taylor Nail Lacquer In New Romance ($7) I got the nail lacquer in New Romance, a baby pink shade! It applies smoothly, but it has a thin coat so you need to put on a couple of coats to achieve a fuller coverage.
This polish is free of formaldehyde, toluene, and DBP. The fan-shaped brush helps a lot too for easier application. This is basically my fave shade for every day wear, so I was really pleased with this!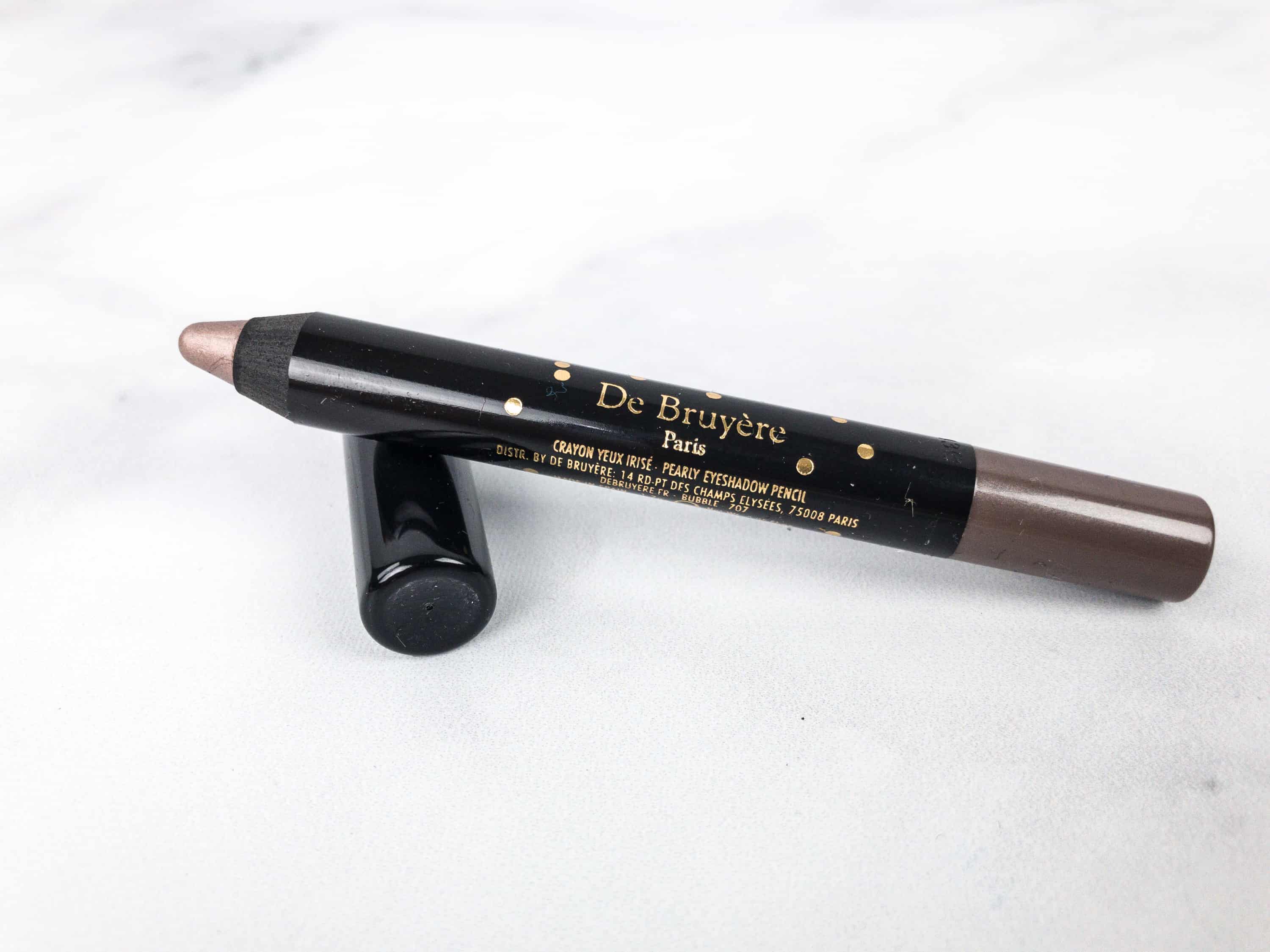 De Bruyere Beauté Jumbo Eye Pencil ($18) It's a jumbo eye pencil! I got the Bubble 07 shade which is a metallic khaki, and it's a fantastic universal neutral that will make any eye color pop.
It's a neutral shade with a nice shimmer. You can use it either as a liner or an eye shadow.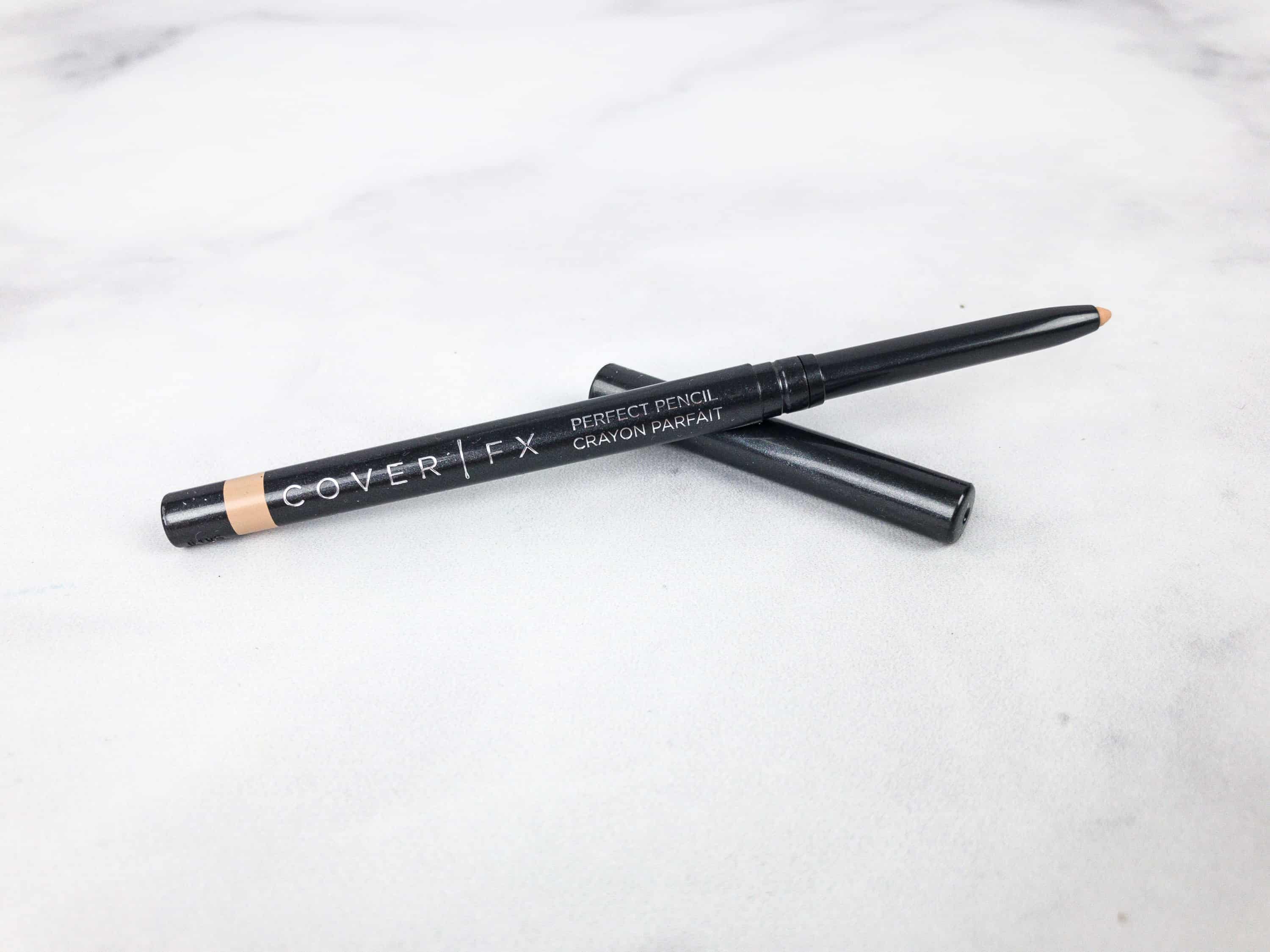 Cover FX product Perfect Pencil Concealer ($20) The pencil concealer is great for fair undertones, as it perfectly camouflages imperfections. It can also be used for highlighting. If your GLOSSY profile was up to date, you received a shade matching your selections on your profile.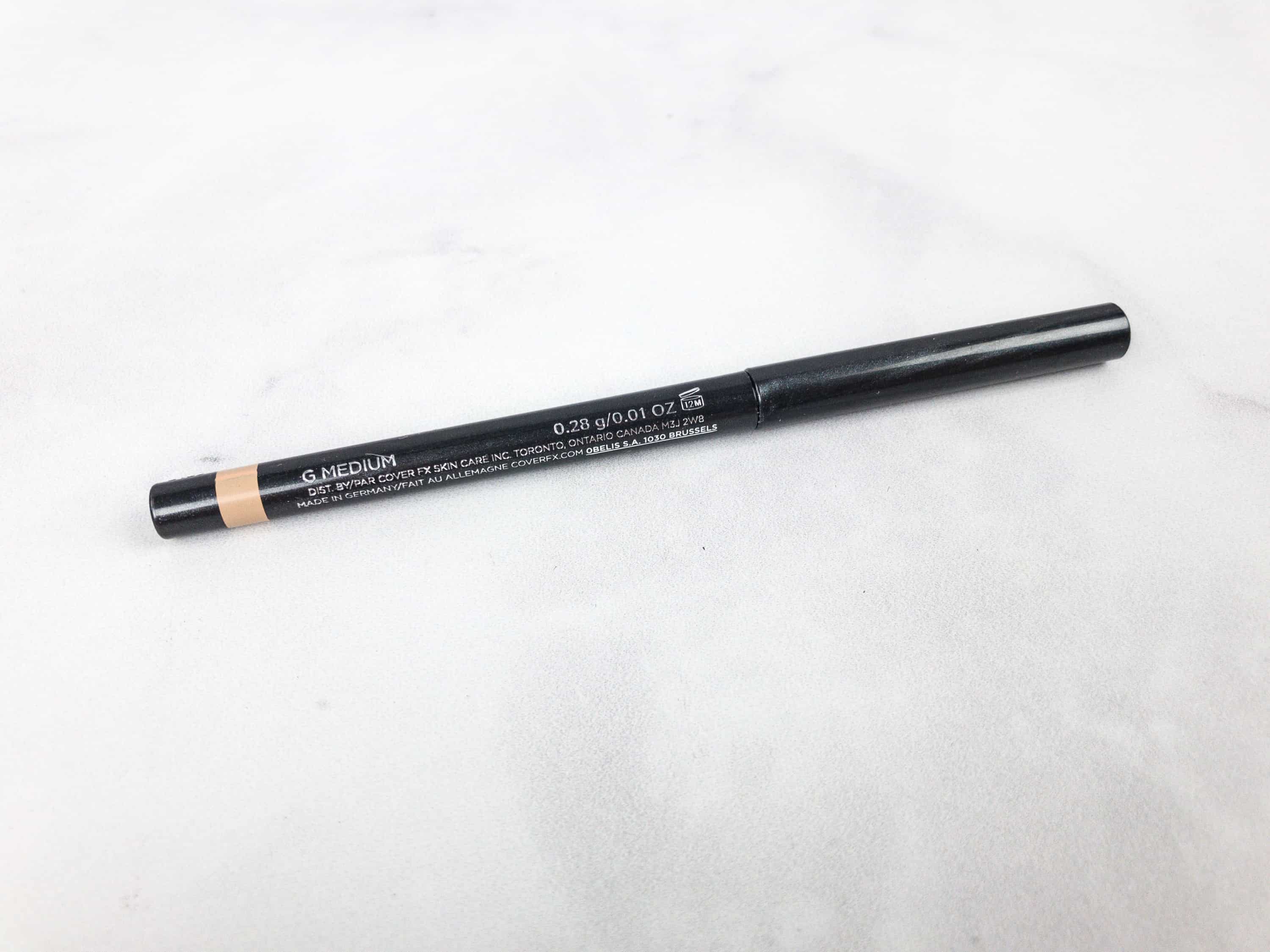 Its precision tip allows you to define the lip line and brow arches, and even to brighten the waterline of the eye. It's creamy, blendable, and once it sets, it's waterproof!
The total retail value of the box is about $92. For a subscription that costs $21 a month, that's an amazing deal! This month, I'm most happy about the 2-in-1 pore perfector, since the retail price costs more than the subscription cost and it's really useful. The rest are just as great! I even got a lovely nail polish and a huge eye pencil! GLOSSYBOX keeps on improving as time goes by and I'm always so excited to see what's in store for me every month! Hopefully by sending out the bonus items they've moved through their old stock and we won't see any more repeats (even as bonuses) in the box.
What did you think of this month's GLOSSYBOX? TIP: Your first box will be the current month until it says otherwise on their homepage!