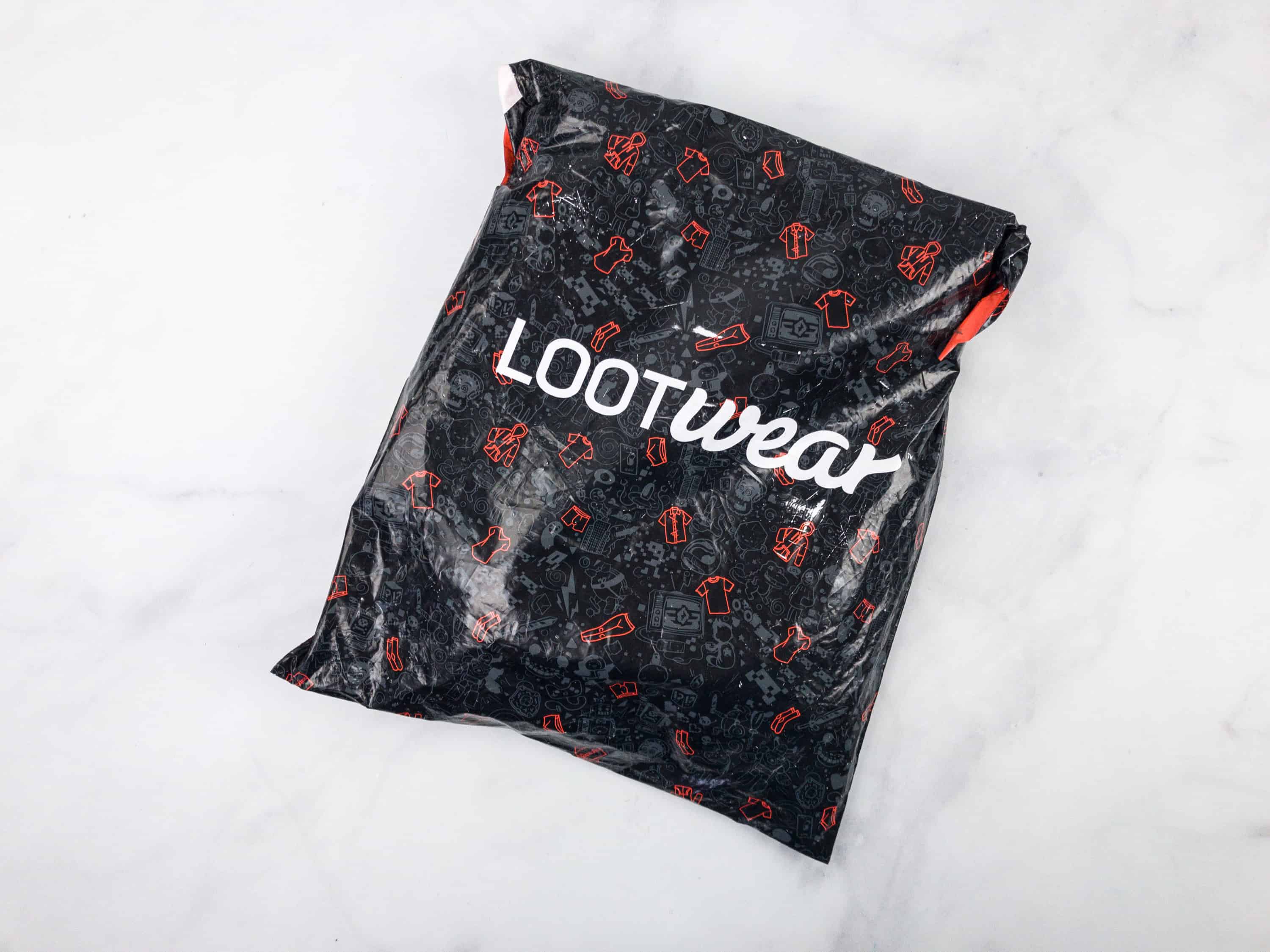 Loot Socks is one of the Loot Wear collections of monthly subscriptions from Loot Crate with exclusive geek and gamer premium wearable accessories with a monthly theme. Every month you'll get 2 pairs of epic geeky socks for $9.99 per month (or less with a longer subscription)!
You can also bundle the wearable and the socks for $20.99 or the new Risky Business (tee + undies + socks) bundle for $16.99! See our Loot Wear reviews for photos of the other subscriptions!
The theme for the February 2018 Loot Socks was PROTECT!
TIP – check the theme monthly and skip for the month if you're not interested!
DEAL: Save 15% on Loot Wear subscriptions when you use this link and coupon code HELLOSUBSCRIPTION15. [Does not apply to Wizardry Wear] Get $3 off your first month with coupon code SAVE3. [Not valid on Undies]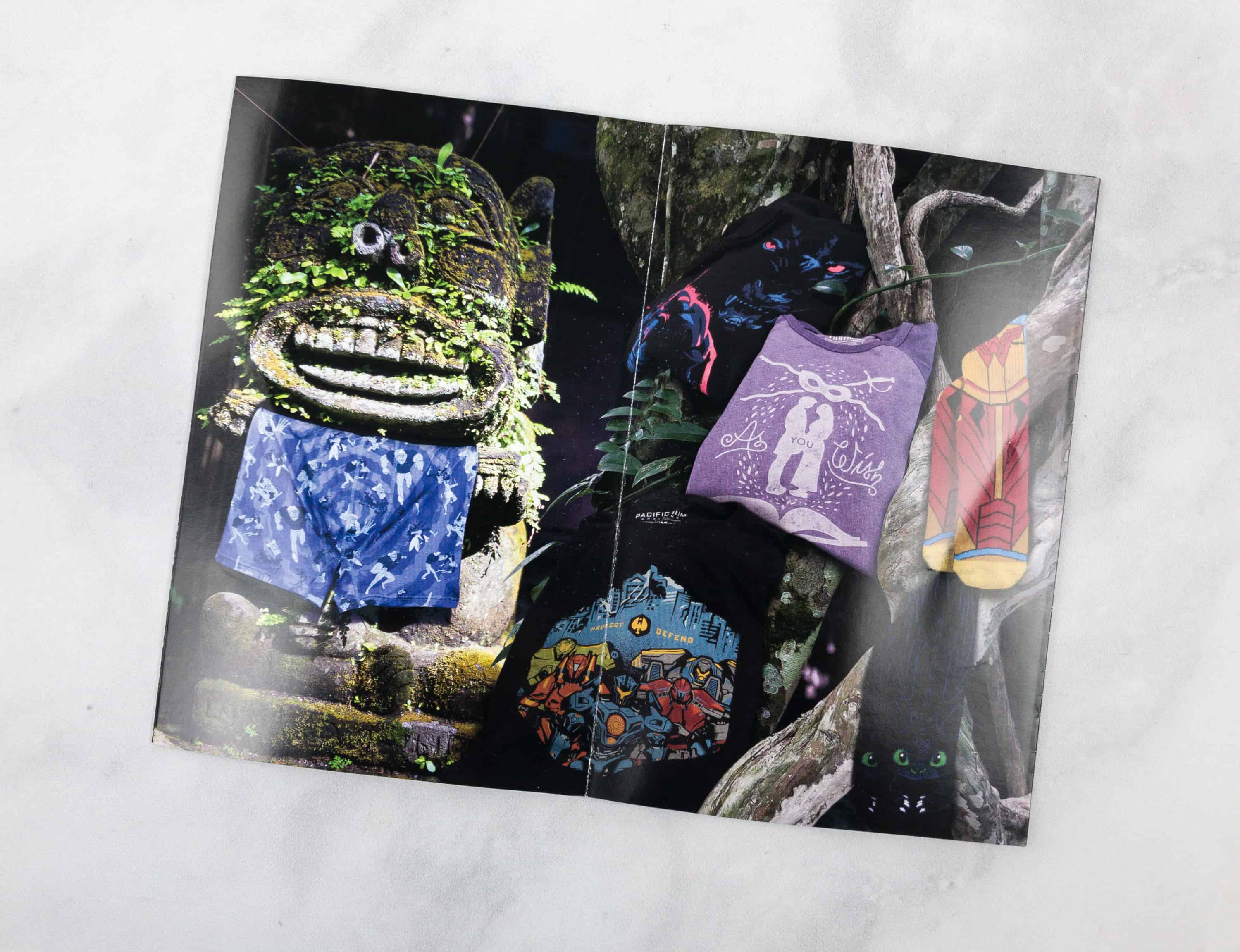 The information card shows all the items over all the Loot Wear subscriptions.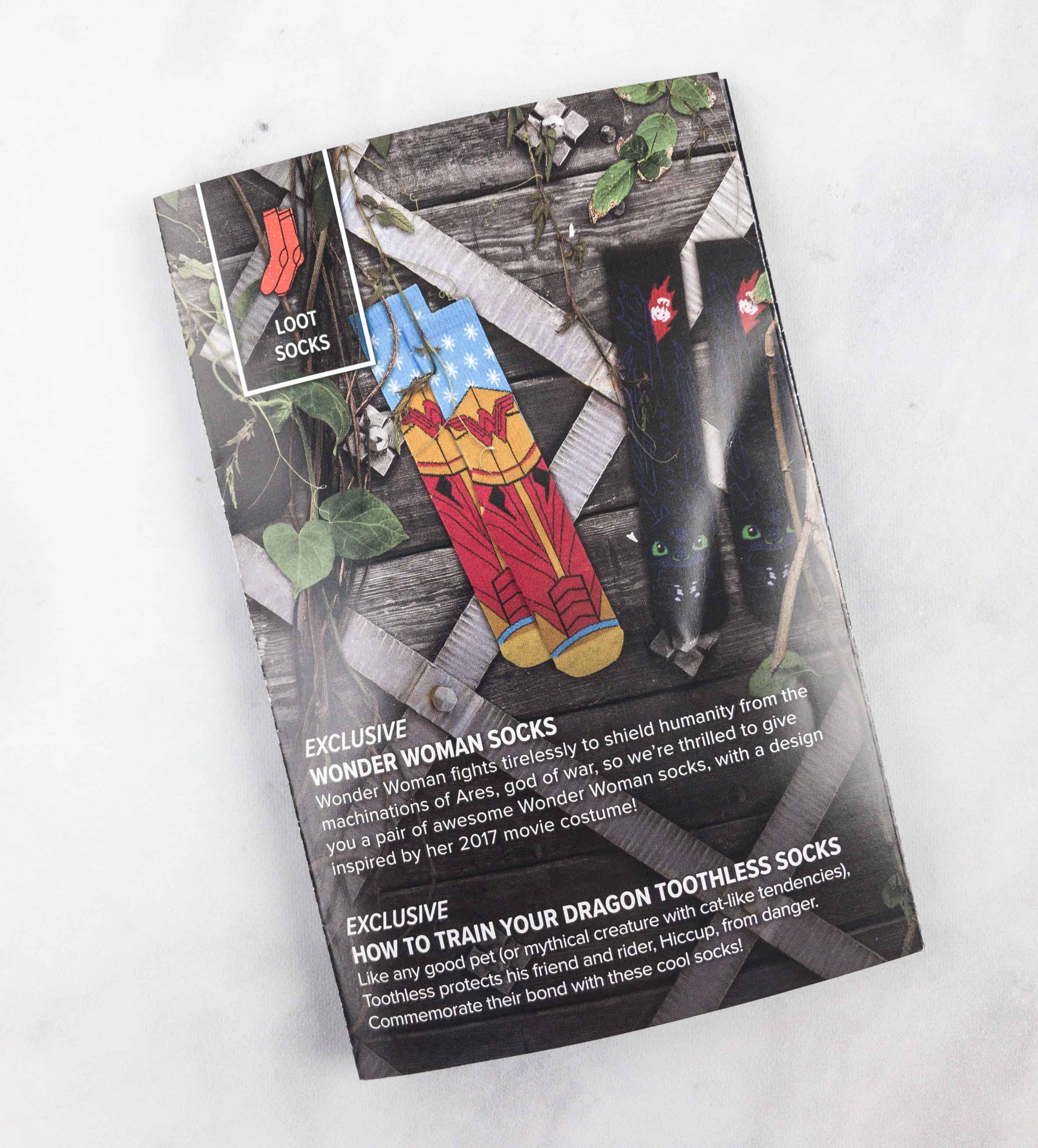 Month to month, the $9.99 price is great for 2 pairs of socks. It drops to $8.49 for both on a one year plan – and you can now skip months you're not interested in!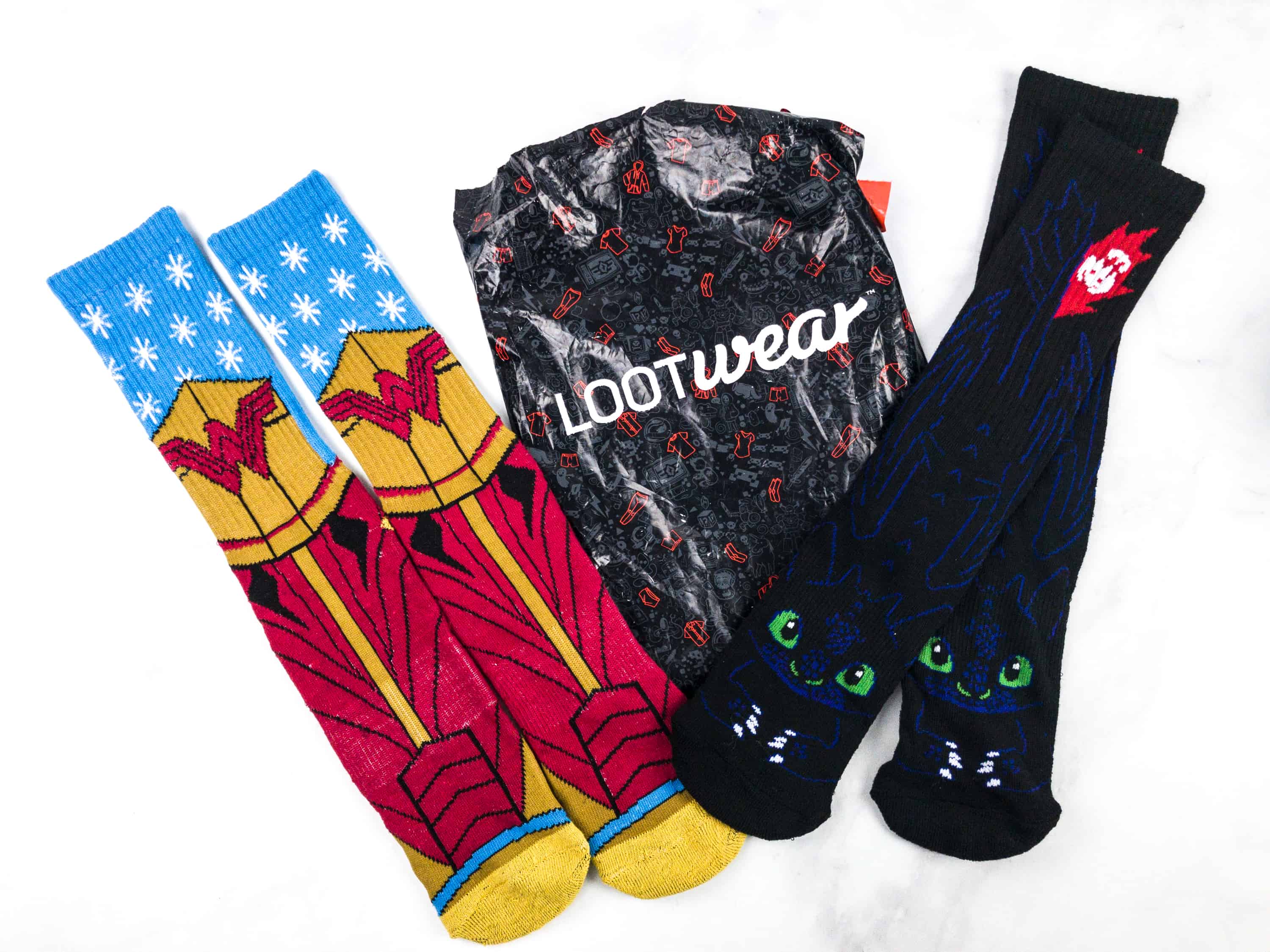 All the goodies for this month!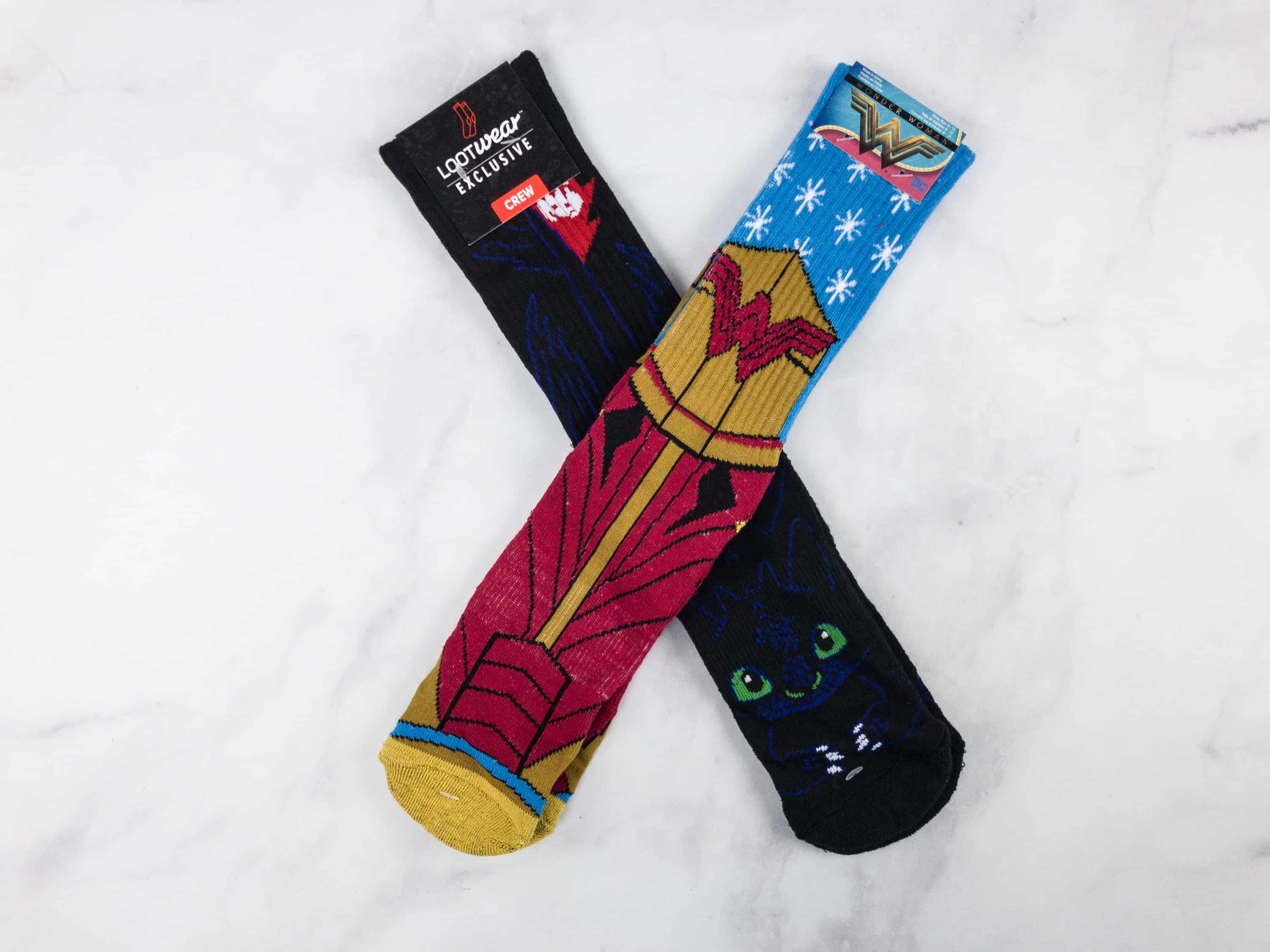 Both socks are exclusive designs!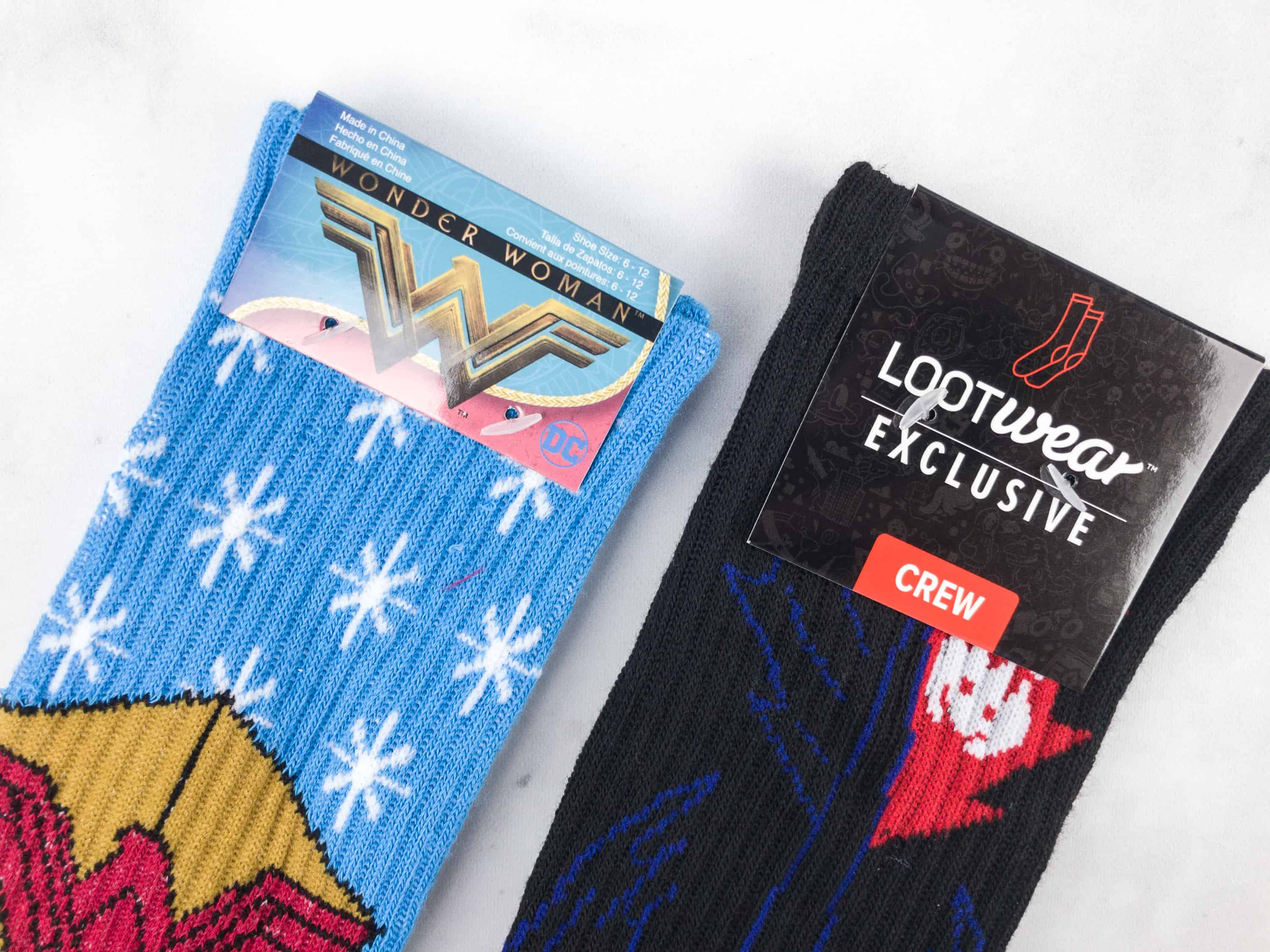 These are crew style socks, which means it hits at mid calf.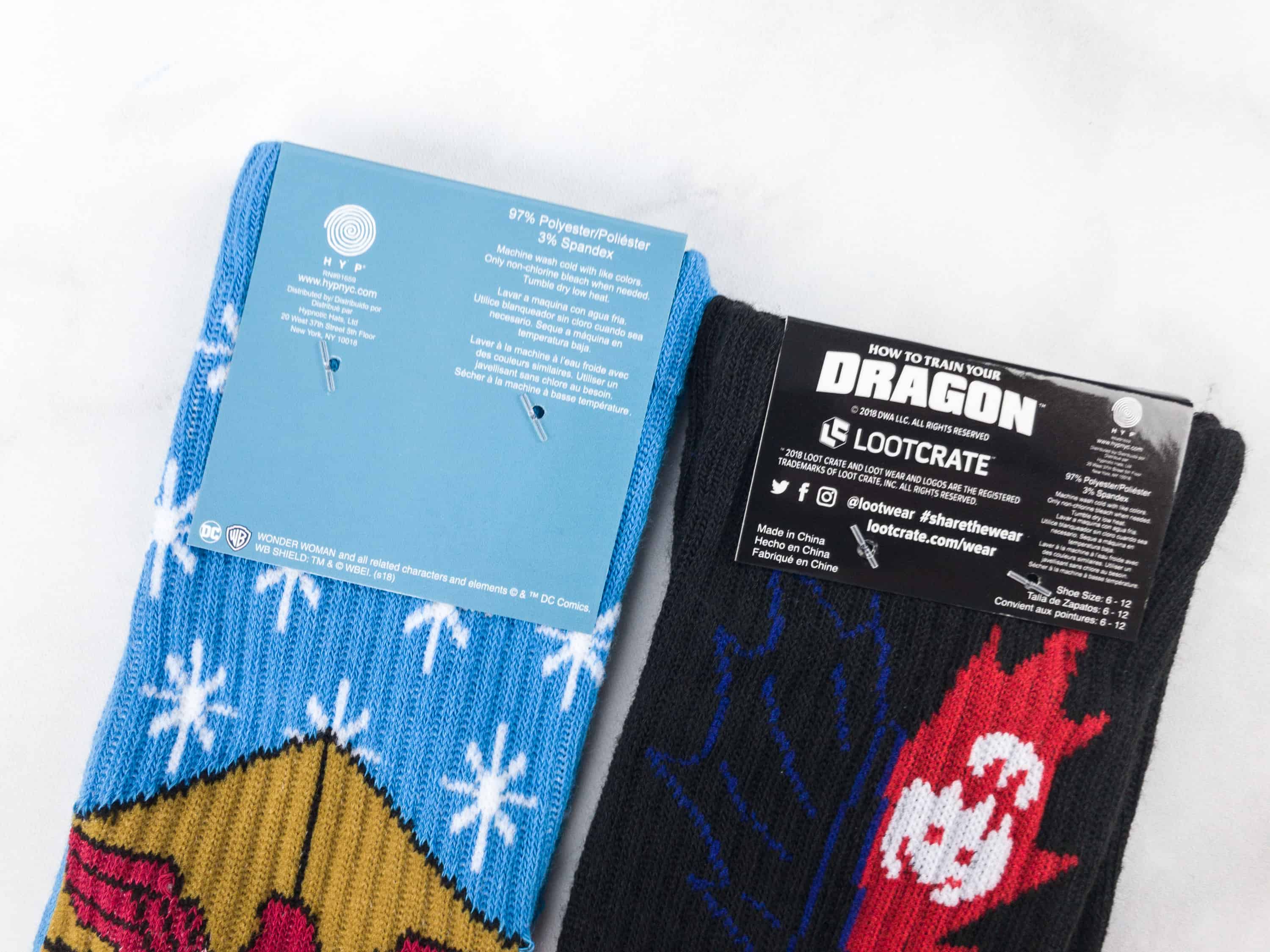 Both are made with 97% polyester and 3% spandex.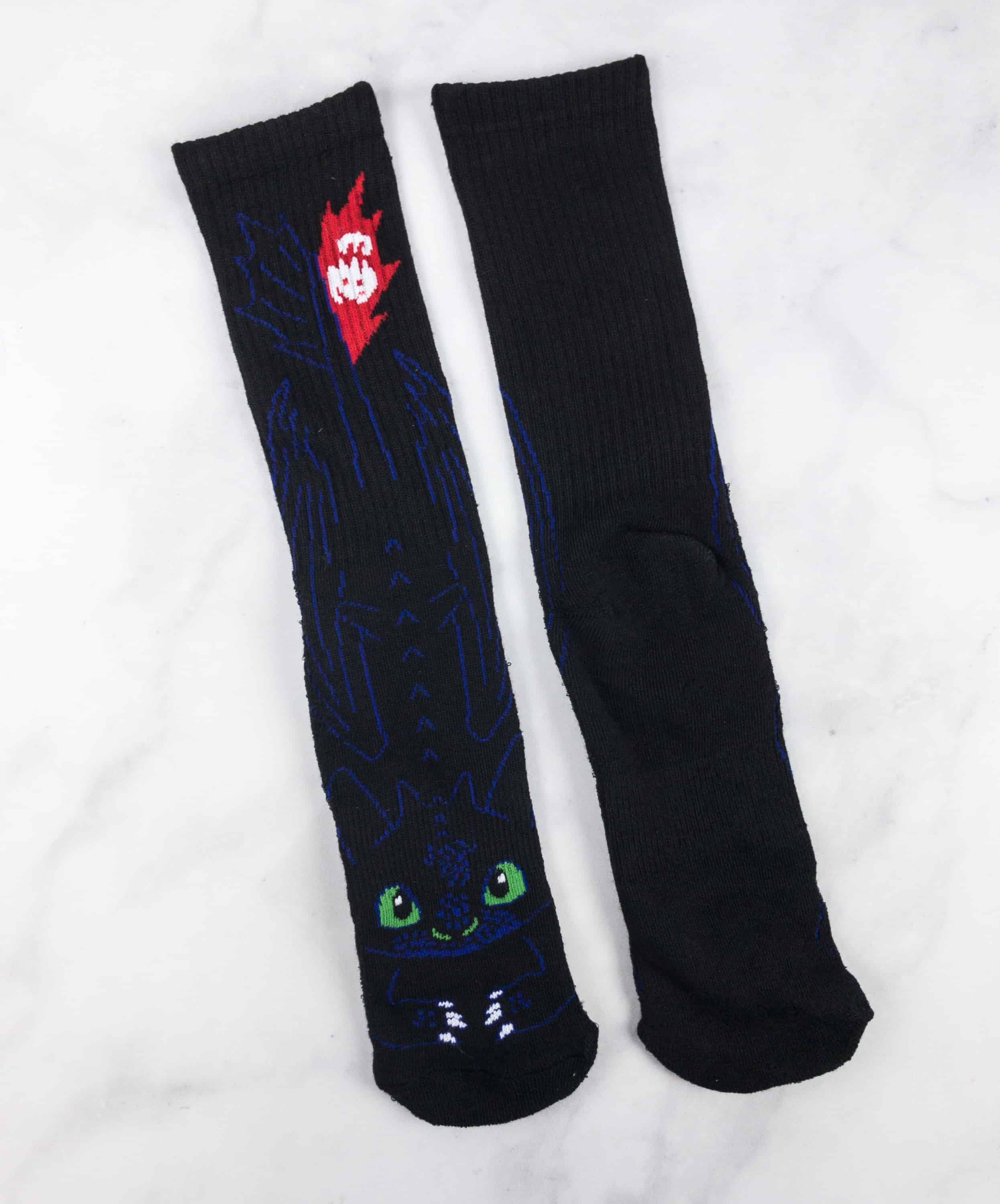 How To Train Your Dragon Toothless Socks This pair of black socks feature Toothless, the deuteragonist in How To Train Your Dragon series. He's a mythical creature with cat-like tendencies, and his green eyes really popped in this design.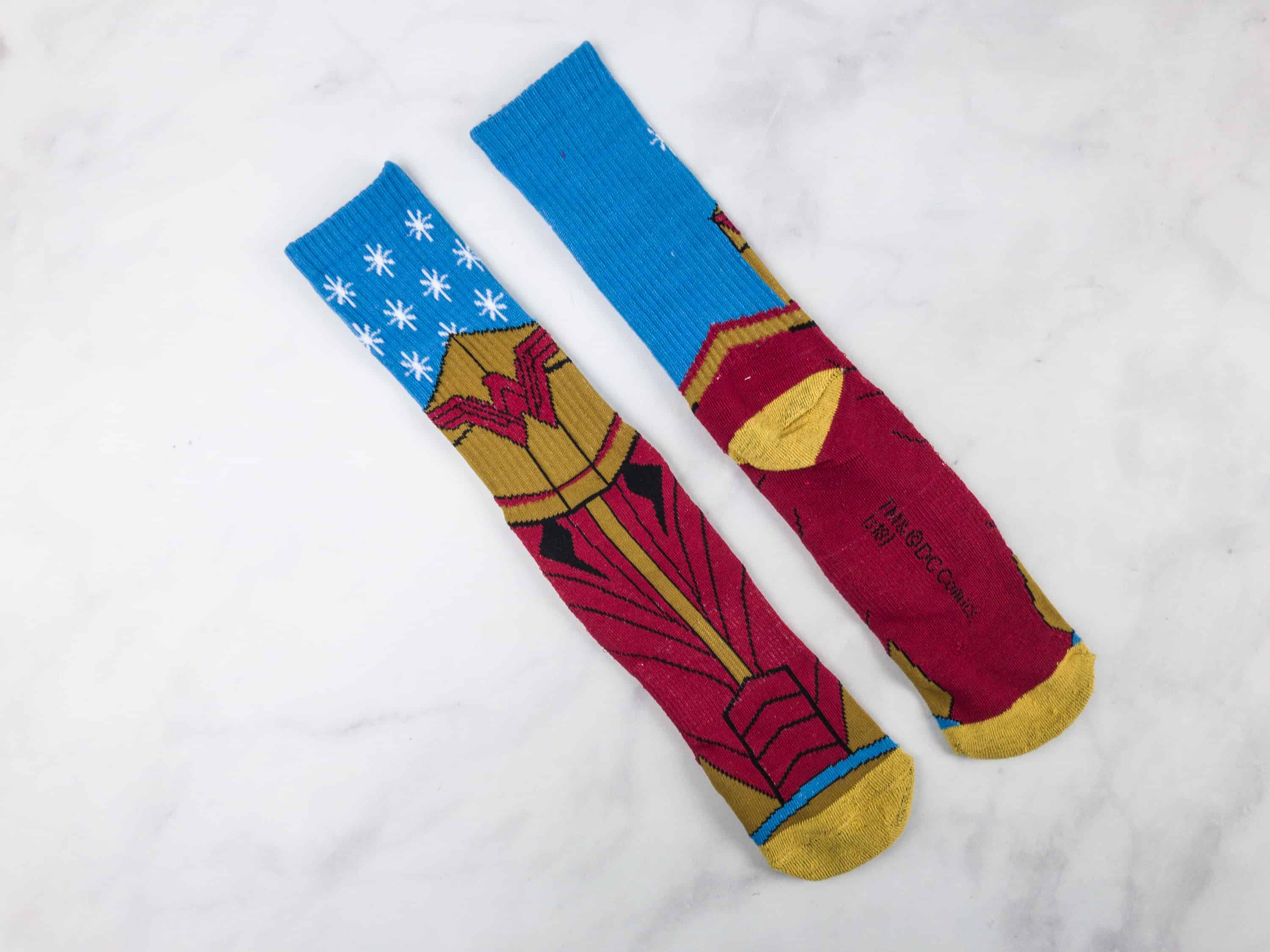 Wonder Woman Socks We love Wonder Woman, so we're so happy to get a pair of Wonder Woman crew socks inspired by her 2017 movie costume. The upper part is in blue with white asterisks, while the rest of the socks are in yellow and red.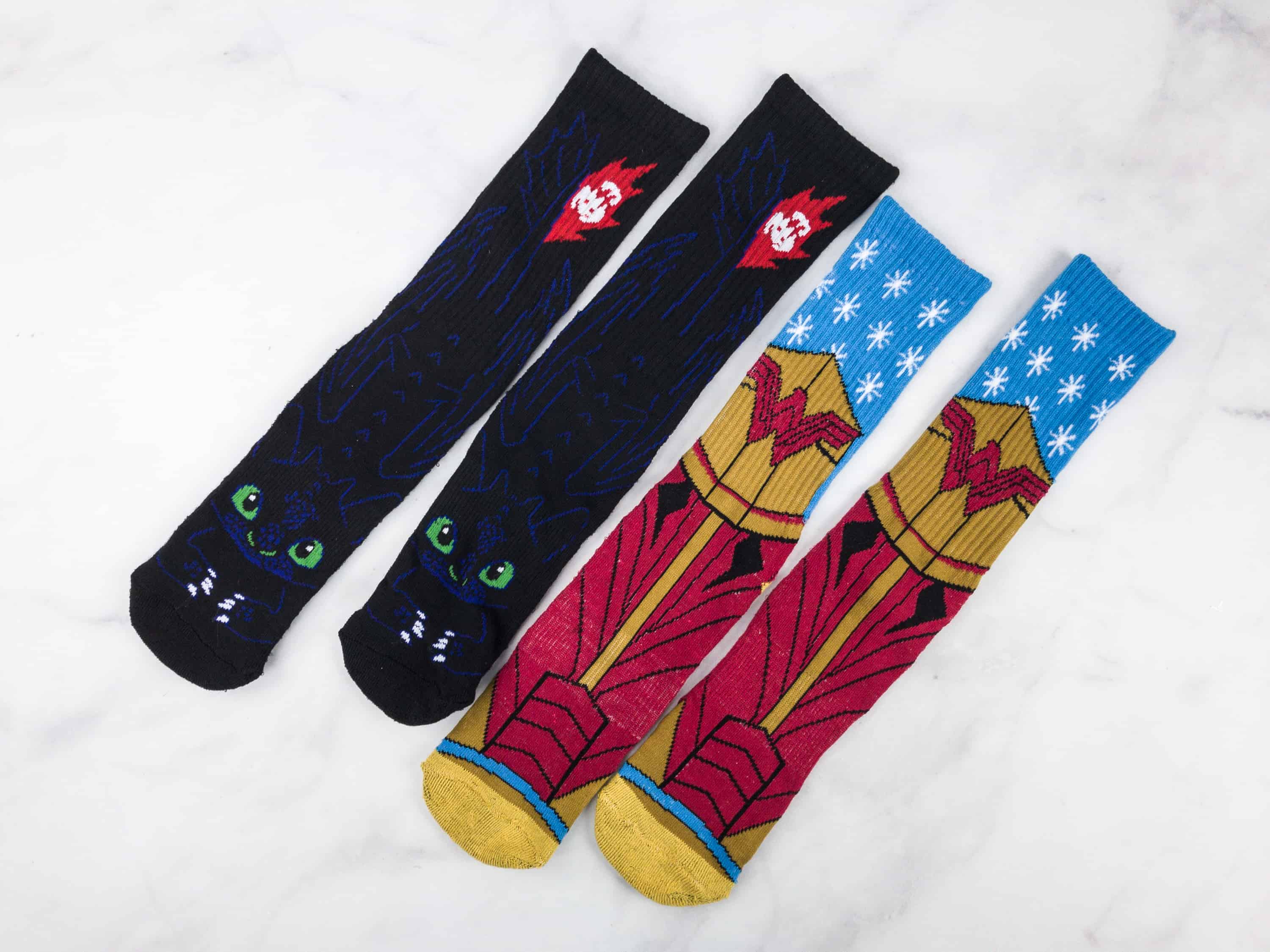 Toothless is so cute, and anything Wonder Woman is an automatic favorite for us!
These socks aren't just well-designed, they fit comfortably and they don't slide down. Loot Socks is a fun way of collecting geeky socks for all ages and adding a little flair to your daily footwear. And the fact that we get two exclusive pairs for less than $10 makes it even more wonderful!
What did you think of Loot Socks this month?