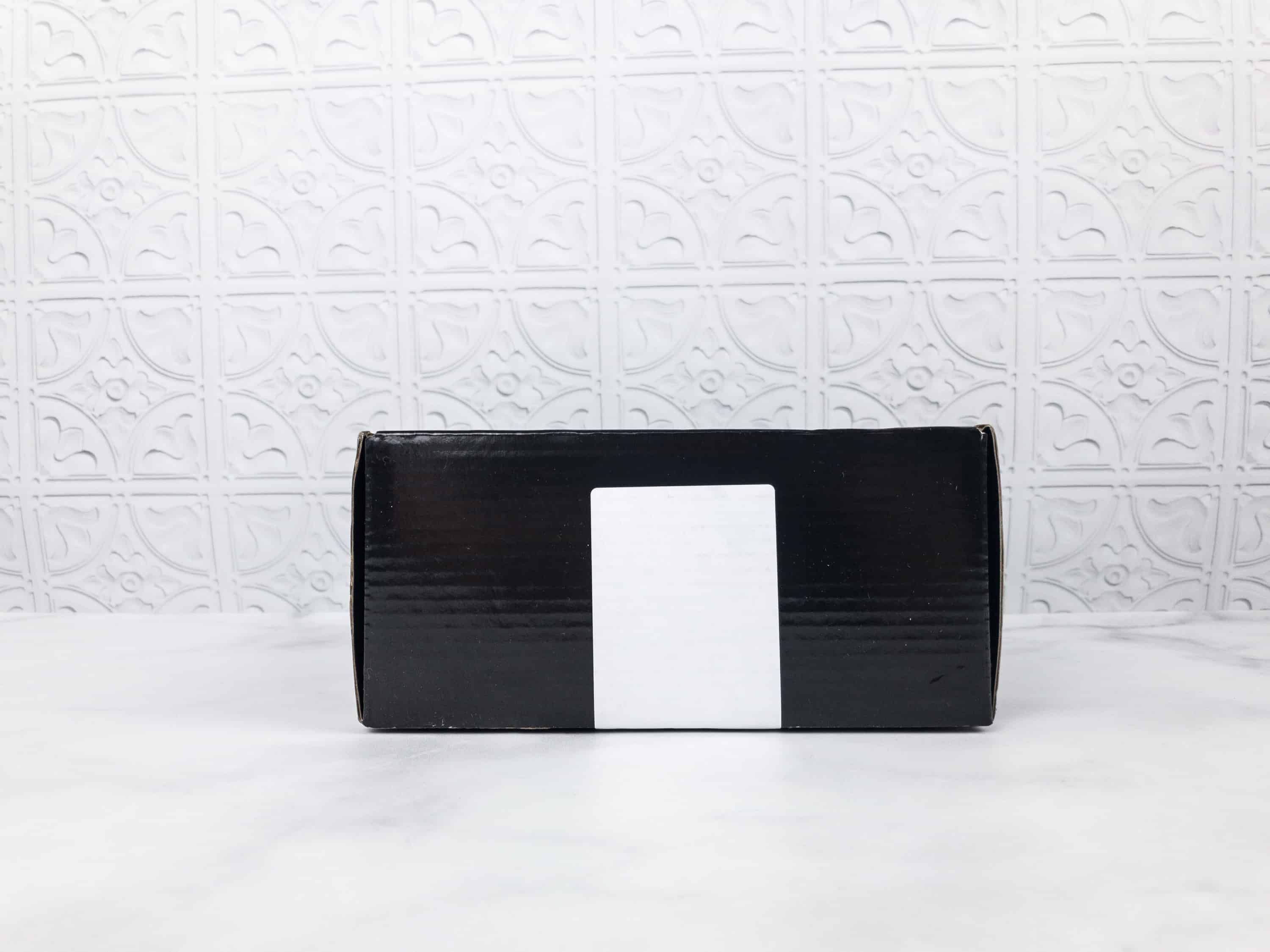 Le Métier de Beauté Beauty Vault VIP  is a monthly single brand beauty subscription box from LMDB that's $29 per month, all paid upfront for $348 per year.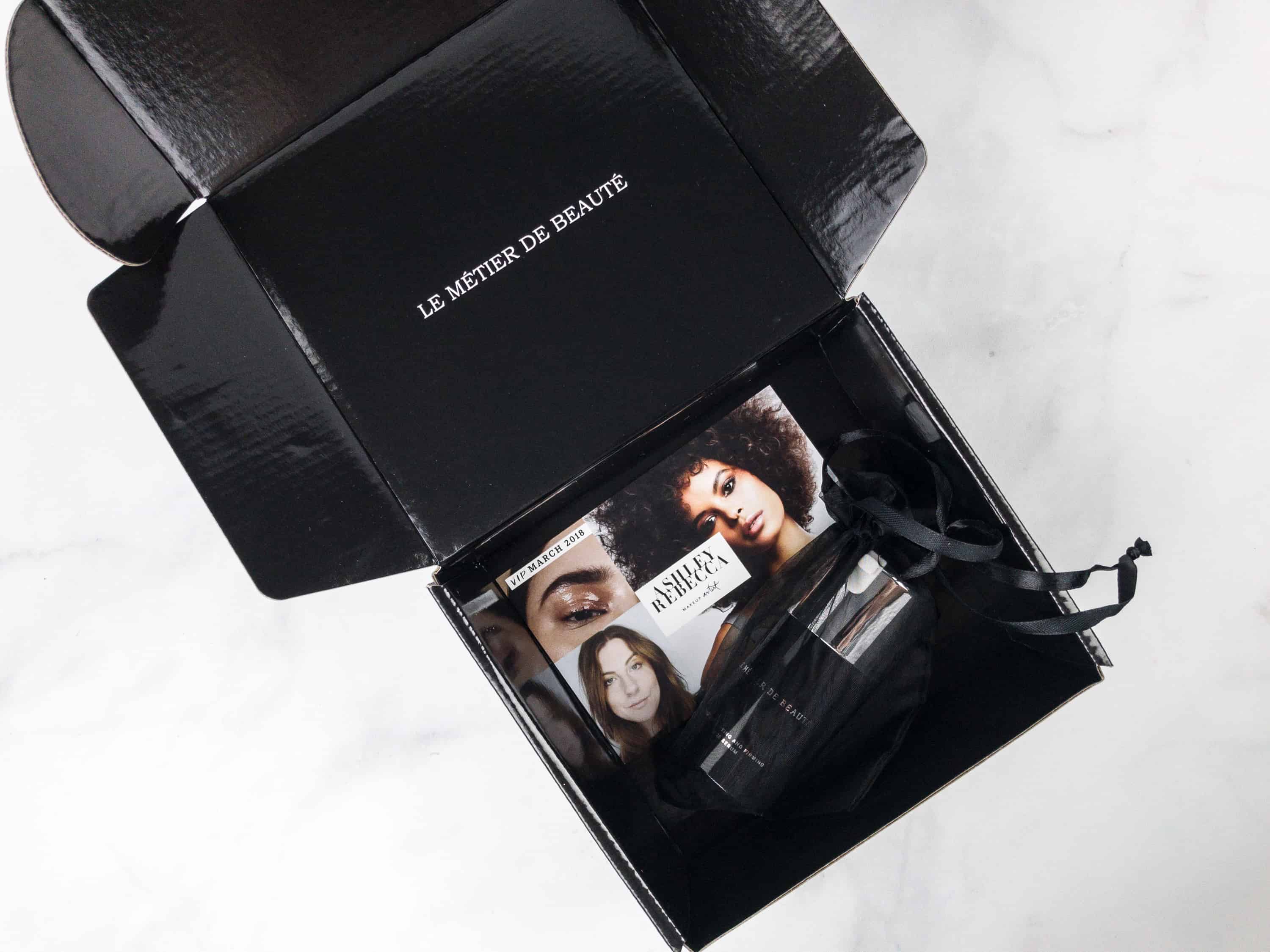 It's only available one time per year. Be sure to subscribe to notifications at the top of this post if you want to know when it reopens again.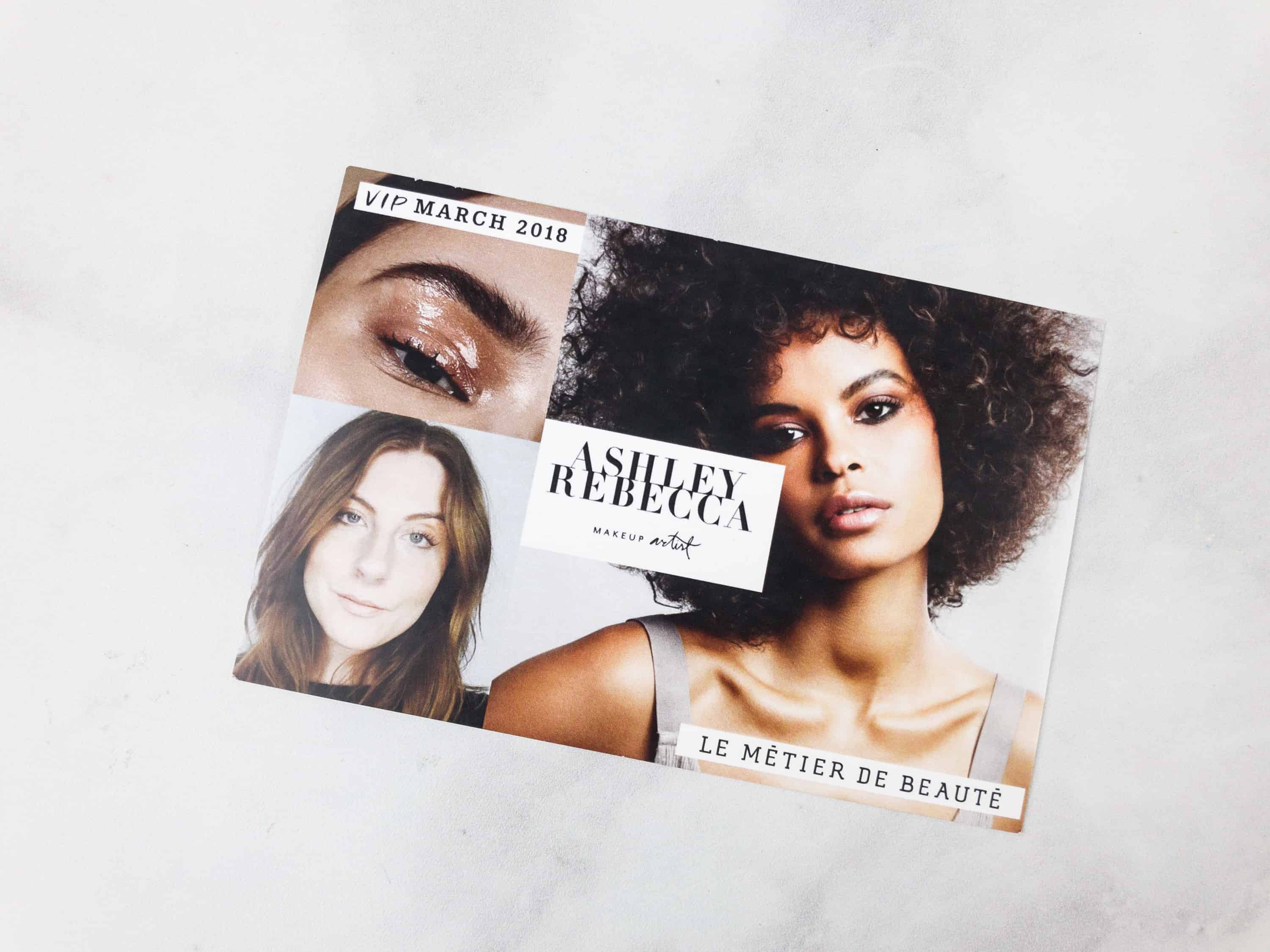 LMDB is collaborating with Ashley Rebecca this March!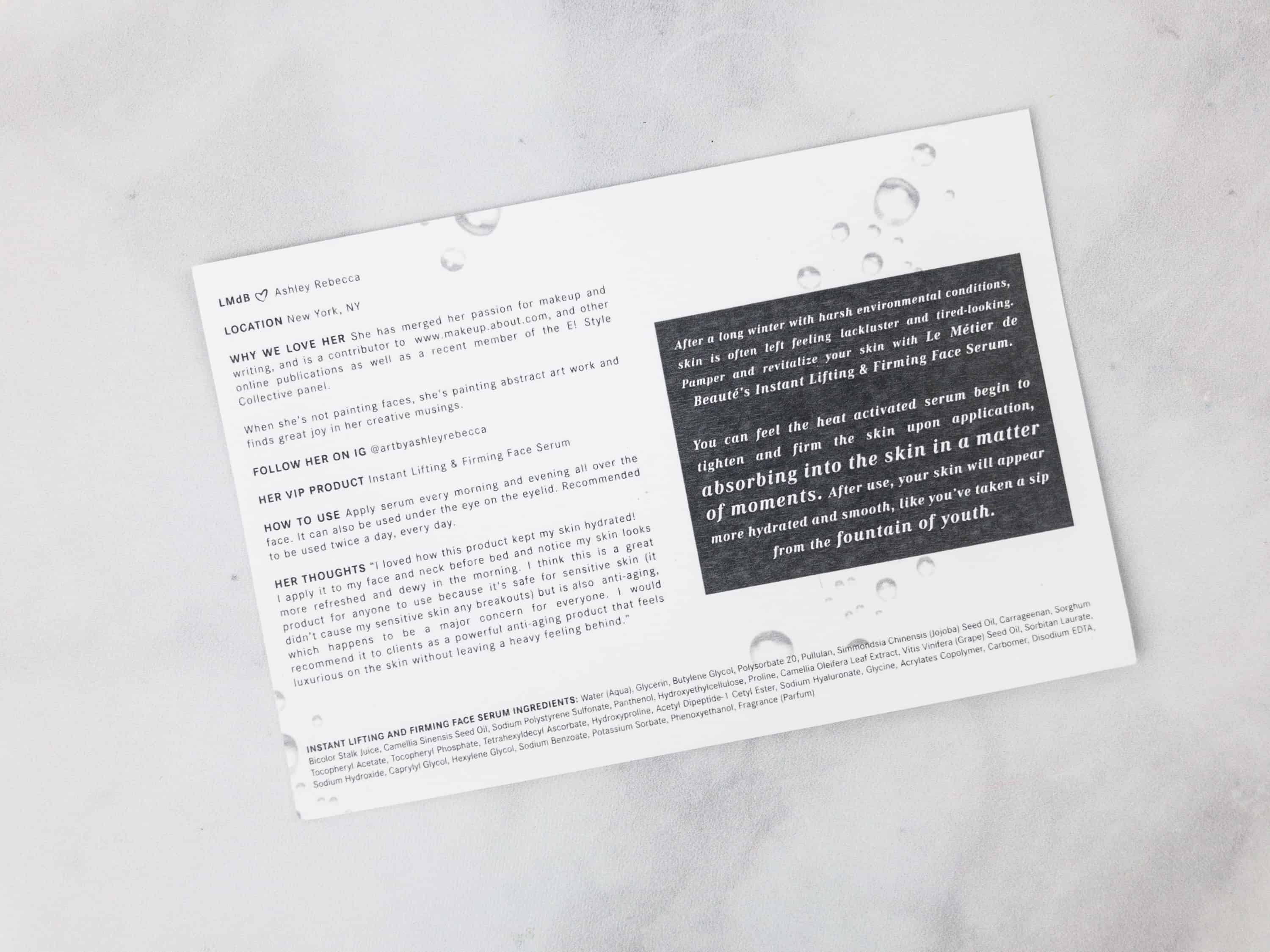 The card provides information about this month's collab and 's LMDB pick.
Everything in the box!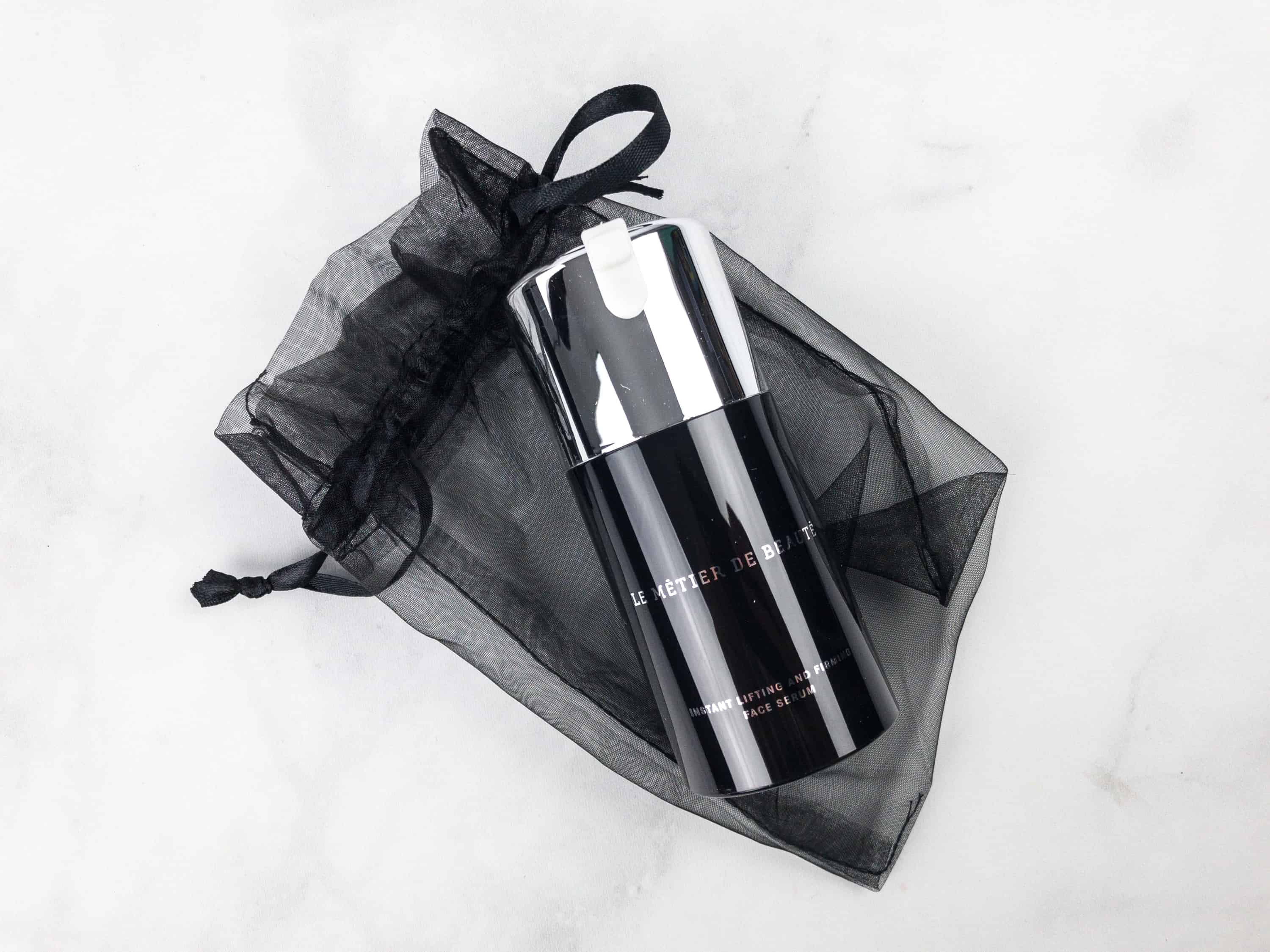 Le Metier de Beaute Instant Lifting and Firming Face Serum ($350) This serum is formulated to lift and tighten the skin, as well as to improve its elasticity, resulting to a more youthful appearance. It's also one of the most expensive items I've ever received in a box! This product is available at retail (and so popular people put it on auto delivery) so there's no price inflation.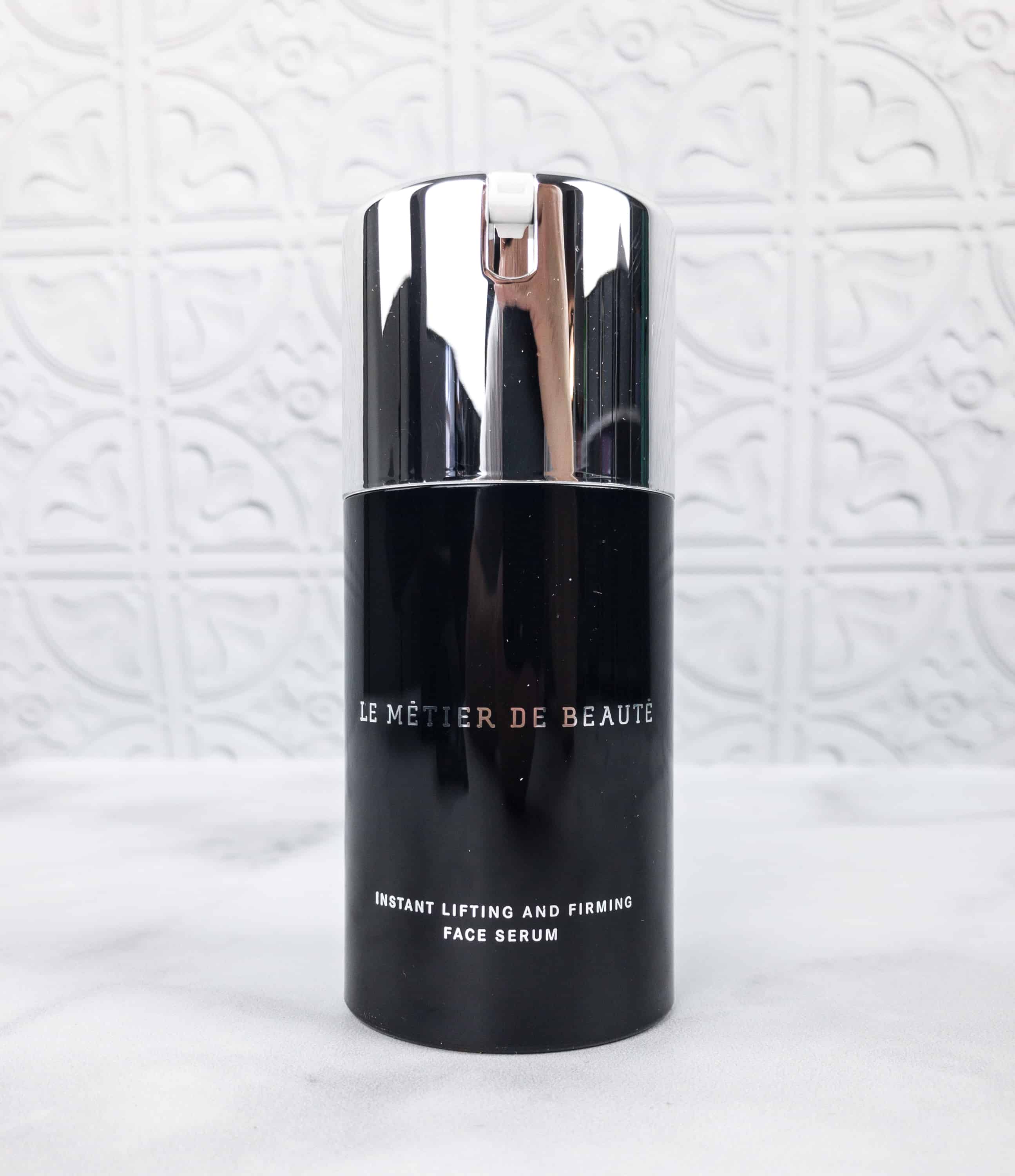 Idealift is one of the serum's key ingredients. It fights skin sagging, stimulates elastin synthesis, and improves the tissue structure. Meanwhile, TPM Technology increases the absorption of key cosmeceutical ingredients into the skin, increasing therapeutic benefit, while reducing redness, inflammation and irritation. The formula is also packed with vitamins C and E that promotes healthy skincare by repairing and hydrating.
It actually smells like cucumbers! However, I couldn't feel any tightening action (the information card says you will) and it took a while for it to dry and was a tad bit sticky. With a retail value of $350 that's pretty amazing to send out and I'm hoping for some serious lifting and firming from this product – and it should take a while to use up. Since the entire subscription was $2 less than the price of this item, I couldn't be happier with this selection!
Did you like this month's pick?
Visit Le Métier de Beauté Beauty Vault VIP to find out more! Reminder – this subscription won't be open until Summer 2018. Find more beauty boxes in the directory that are available now.