Grove Collaborative (formerly known as ePantry) is an eco-friendly subscription service that allows you to quickly pick your favorite high-quality cleaning and household supplies and set up a customized schedule for their shipment to you. Grove Collaborative carries a variety of brands including Method, Mrs. Meyers, Seventh Generation, Preserve, and more, including their own house brand.
There's a quick quiz so they can create a suggested bundle for you when you sign up, but you can customize it as much as you'd like. See our complete Grove Collaborative/ePantry walkthrough here! Grove calculates exactly how much you need.
You'll pay the cost of the products (you can see the details on every product on the Grove Collaborative site), plus $2.99 shipping.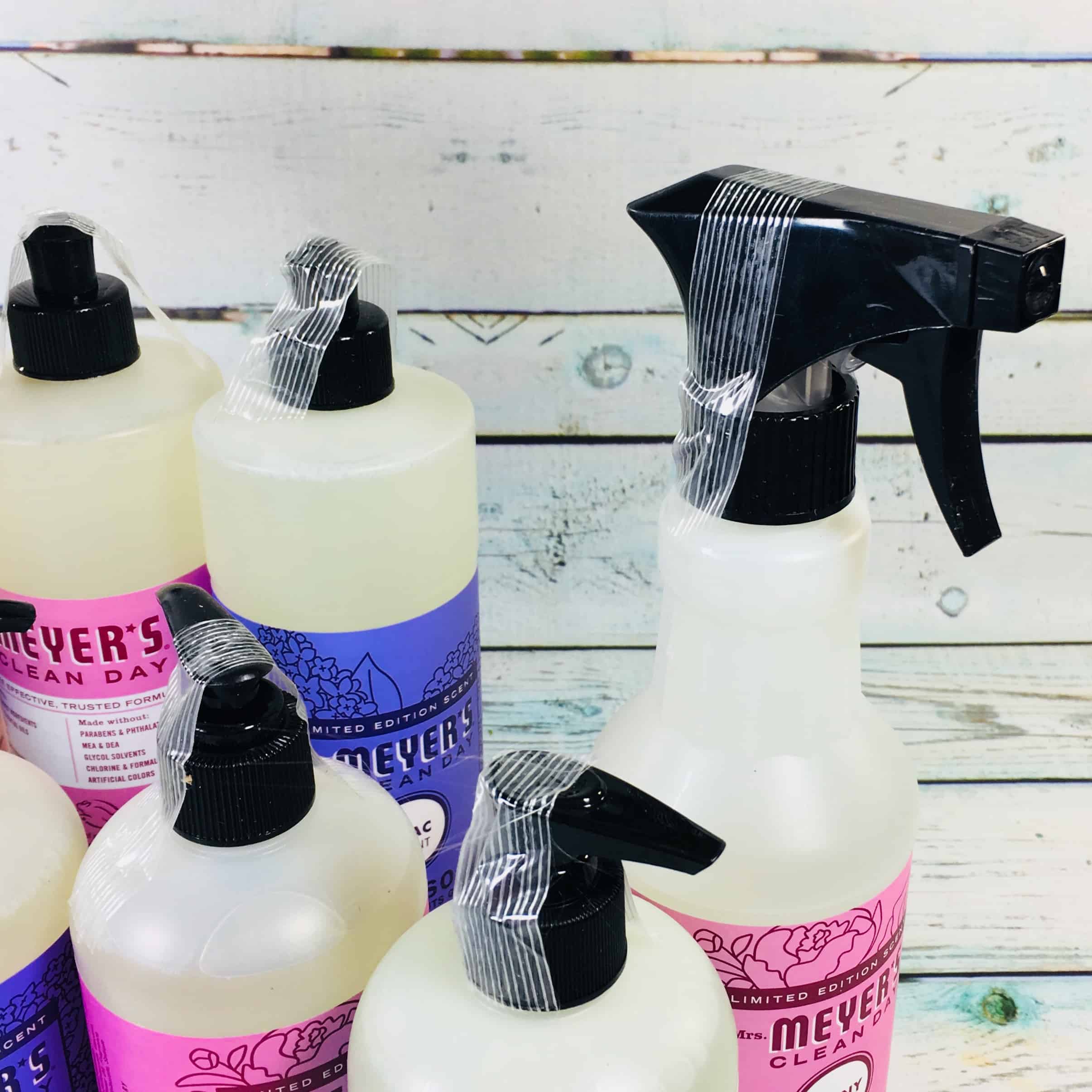 All the products are taped up to prevent leaking. Everything was cushioned with pillow packs and brown paper.
DEAL: When you sign up for Grove right now, you'll get this Personal Care Kit (the 3 items in this review) FREE with your first order of $20. Just use this link to activate this special offer! You'll have a choice of Basil, Honeysuckle, Lavender, or Lemon Verbena
Everything in my box! This was my first box and I was missing one item, but it will be delivered next week! I am reviewing the Spring Seasonals Kit – a hand soap, multi-surface spray, and dish soap in each of the springtime scents.
MINT: So cool. So crisp. A fresh, green sprig of Mint is a wonder of nature. Whenever you have the chance to bring such an inviting, refreshing and energizing scent into your home, take it!

LILAC: Our newest spring scent captures the floral richness of Lilac with a touch of jasmine and hints of lavender and rose. So you can celebrate the season with a fresh and inspiring clean.

PEONY: Enjoy the subtle, rosy scent of Peony sprinkled with notes of lemon blossom and melon. On a bright, sunny day, this springtime favorite is just the thing to inspire you to clean.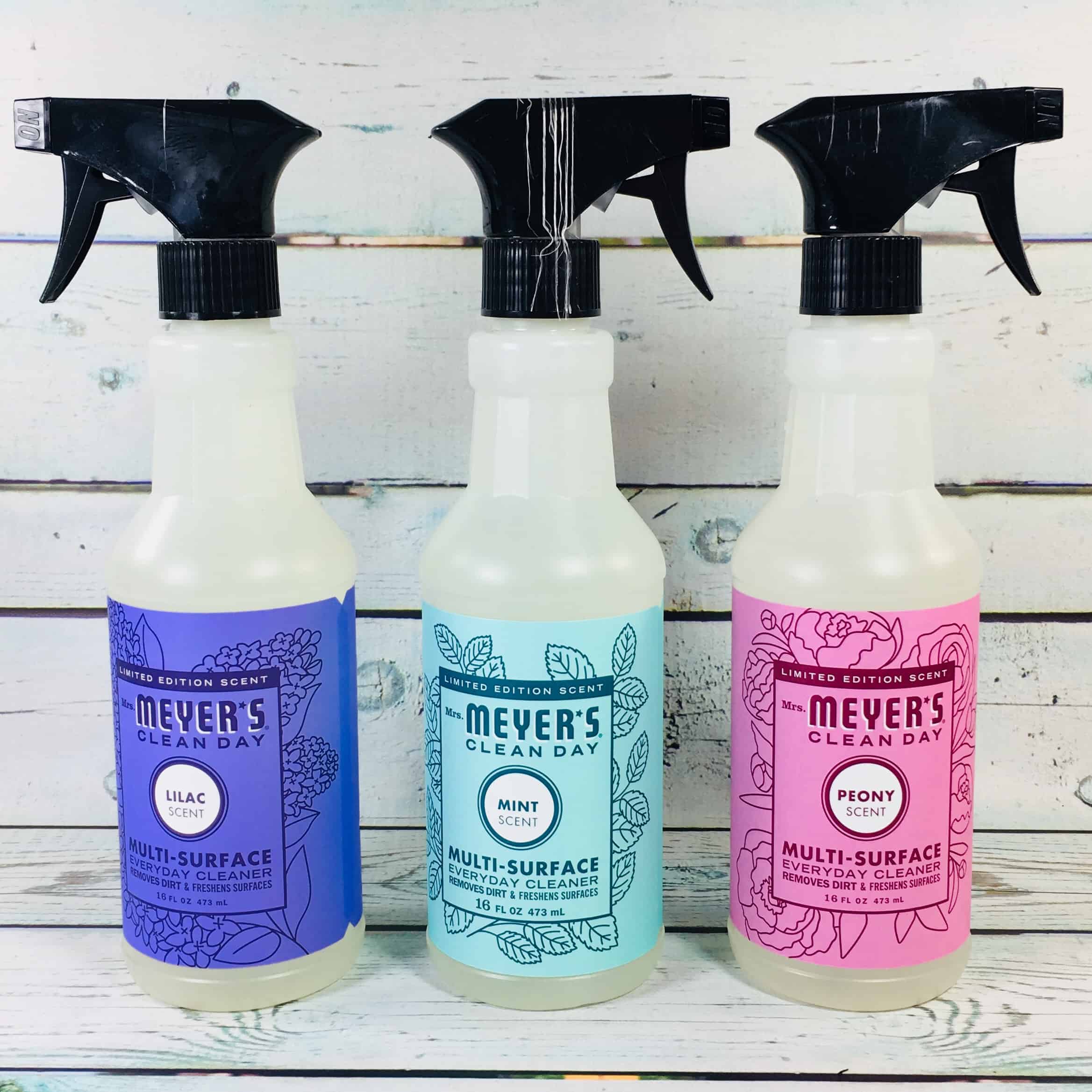 Mrs. Meyer's Multi-Surface Everyday Cleaner ($3.99 each) I am always in the kitchen cooking or cleaning so I was happy to have some new, environmentally friendly products to put to use in this busy room. These sprays are best used on non-porous surfaces such as sealed countertops and tile so I could use these in my bathroom, too. I was happy to find that they are scented with essential oils and they made my kitchen smell like a field of flowers.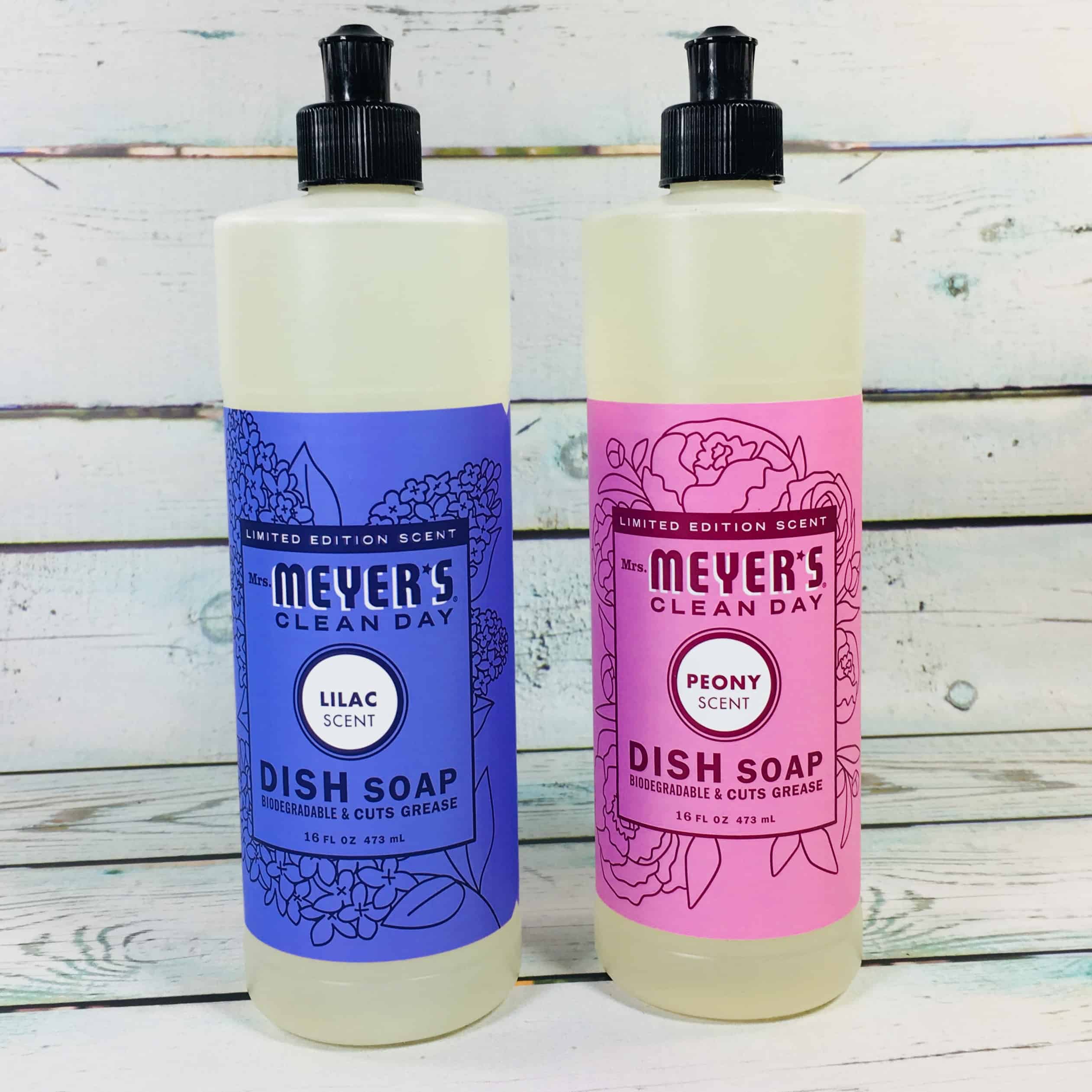 Mrs. Meyer's Dish Soap ($3.99 each) I was missing my minty dish soap but it's on its way! I was surprised at how well this stuff works, I thought nothing would beat my Dawn. It's concentrated, too, so a little went a long way. I left a pan to soak and was able to wash that leftover grease right off.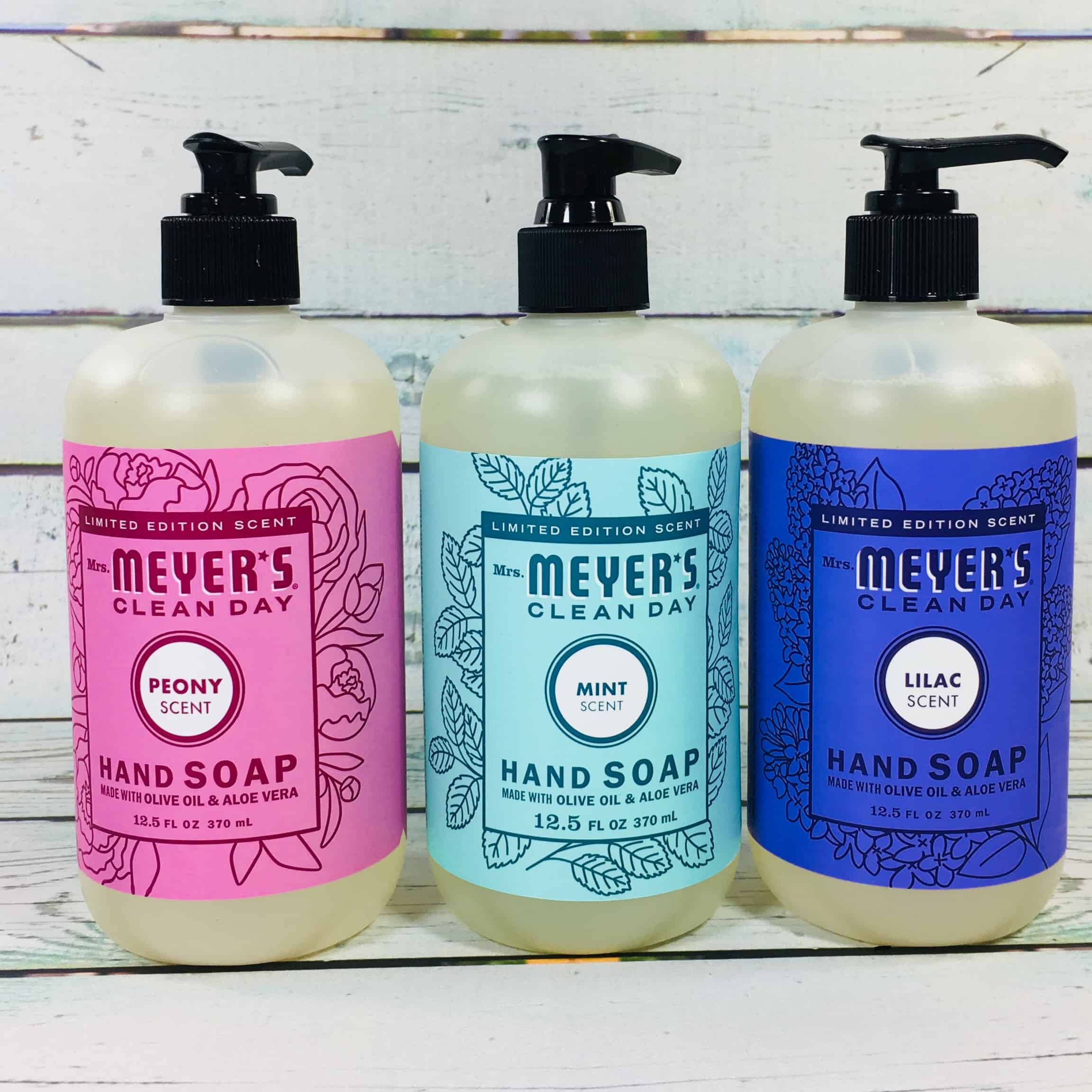 Mrs. Meyer's Hand Soap ($3.99 each) This stuff can double as a body wash! I have three sinks in my home and now each one has a lovely, naturally scented hand soap that is non-drying yet lathers well to get all of those germs off.
Grove Collaborative Corn Flower Blue Kitchen Towel ($5.95 each) These are just lovely, look at that beautiful cornflower-blue shade!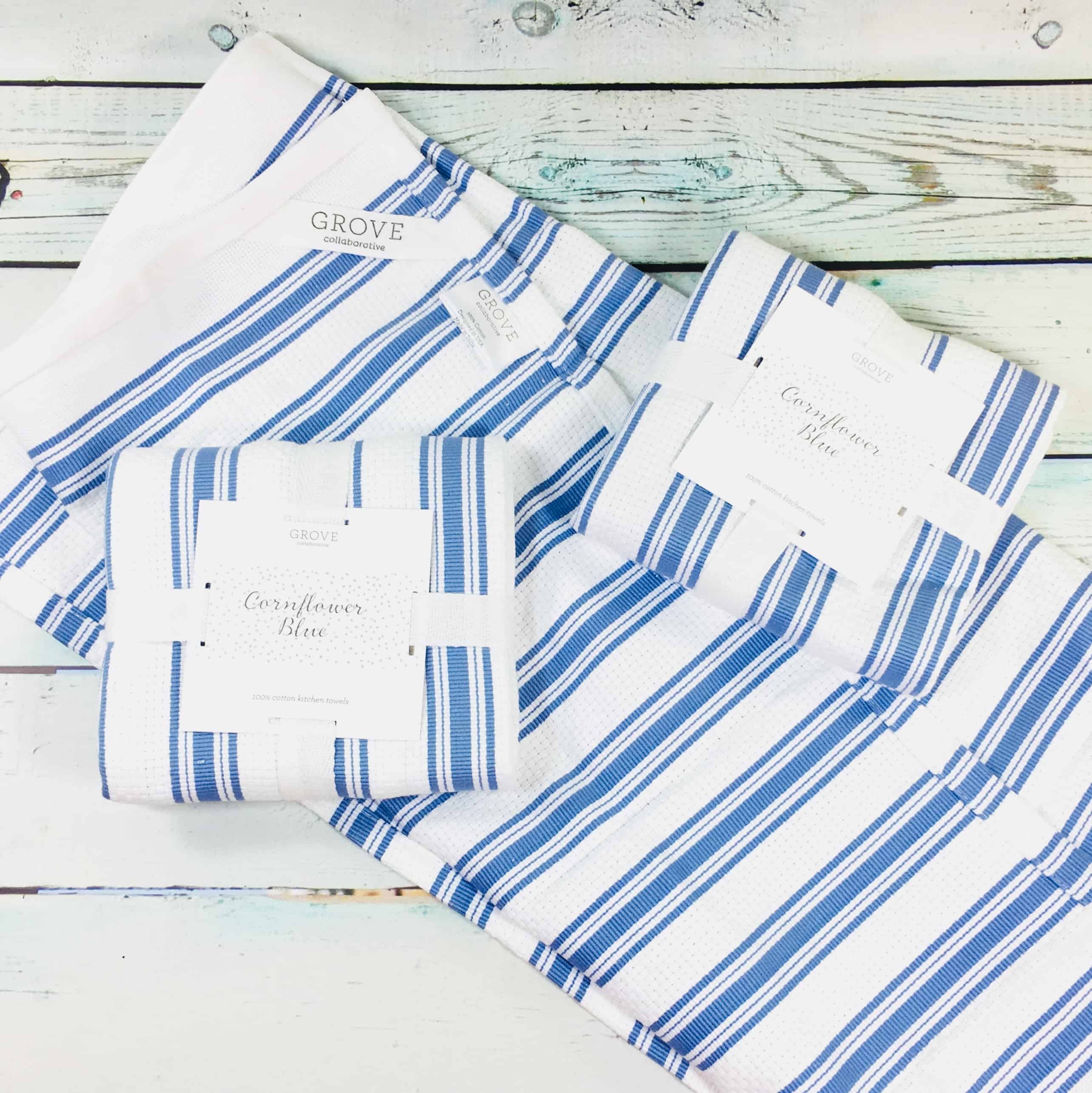 These towels are a generous 27.5″ x 20″ size and are made from hand woven cotton. My kitchen just got a serious upgrade!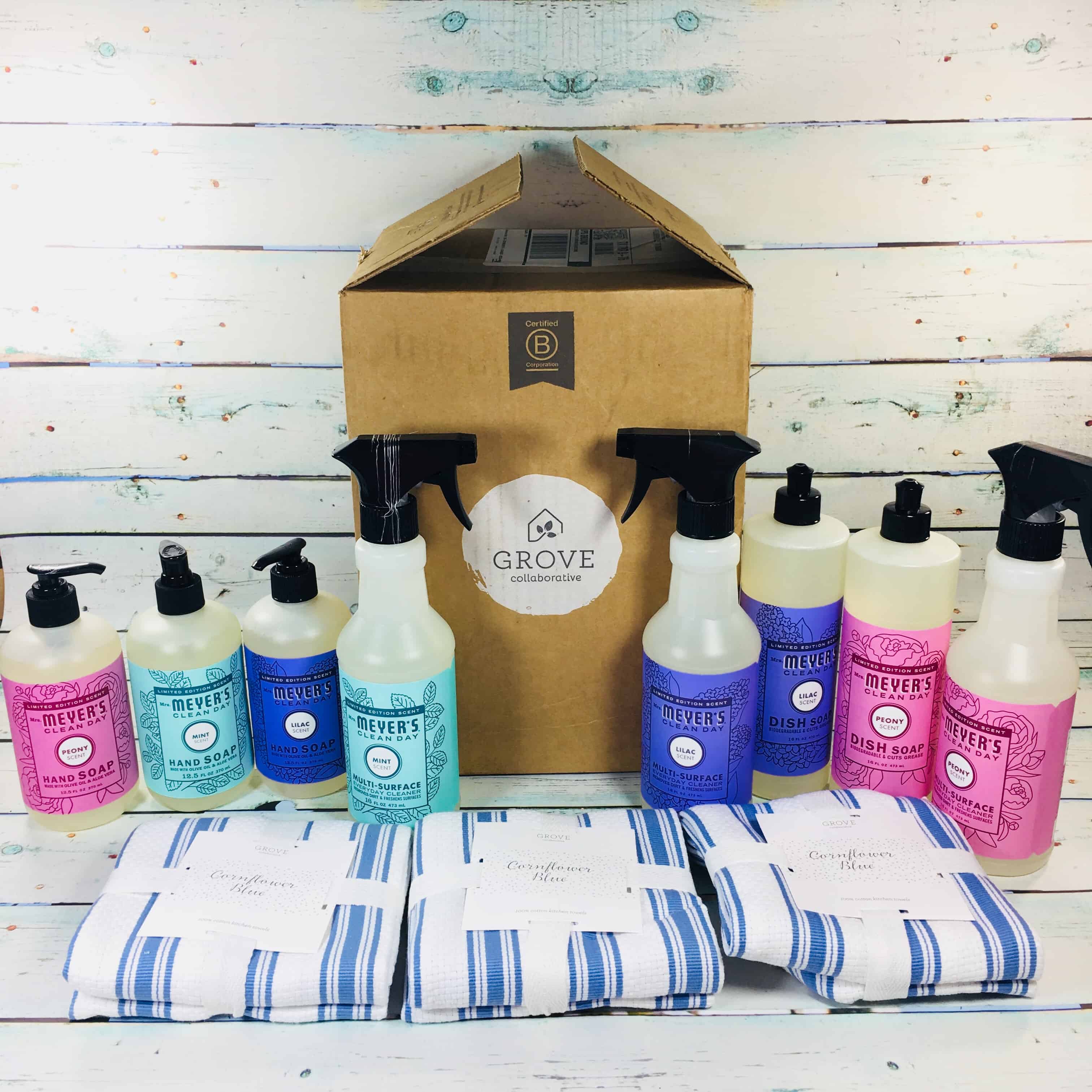 I am all ready for spring cleaning now that my Grove Collaborative box is here! I think these scents are perfect for those who love floral scents, and they are vibrant and left my home smelling clean and fresh. I like that the products are eco-friendly and most of all, they worked extremely well! The towels are just so pretty and sturdy and will add a bright pop of color to my kitchen. The nice thing about this subscription is that you can customize what goes in your box according to your needs at home!
What's your favorite scent from Mrs. Meyer's?
Visit Grove Collaborative to check it out and personalize your own subscription!