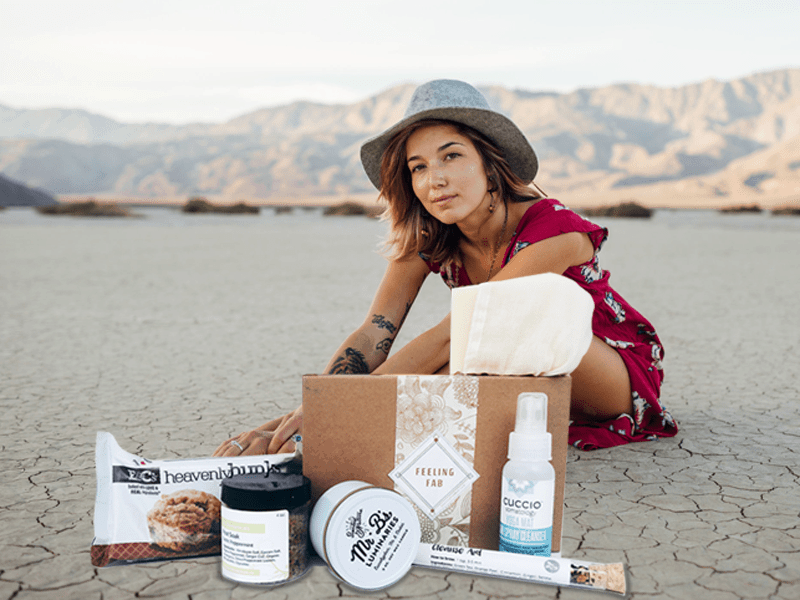 We have the theme spoilers for the April 2018 Feeling Fab Box.  The theme this month is SHINE FROM WITHIN!
"What lies behind us and what lies before us are tiny matters compared to what lies within us." ~Henry S. Haskins
Each box includes:
Healing Chakra Gemstone Bracelet!
Made with 100% real and genuine gems (quartz, jasper, and agate), this gorgeous healing bracelet will get your chakras back in balance.

Ancient Buddhist Tantra teachings dictate that there are seven primary meeting points between the non-physical energy channels of the body. These energy channels are called chakras. Chakra bracelets, when worn, help to keep the seven components at their right energy levels.

If you are not into Buddhist philosophies and yoga studies, you will still love wearing this bracelet, even if purely for aesthetic reasons!
DEAL: Get 15% off your first box! Use coupon code HELLOFAB.
What do you think of this month's spoilers?