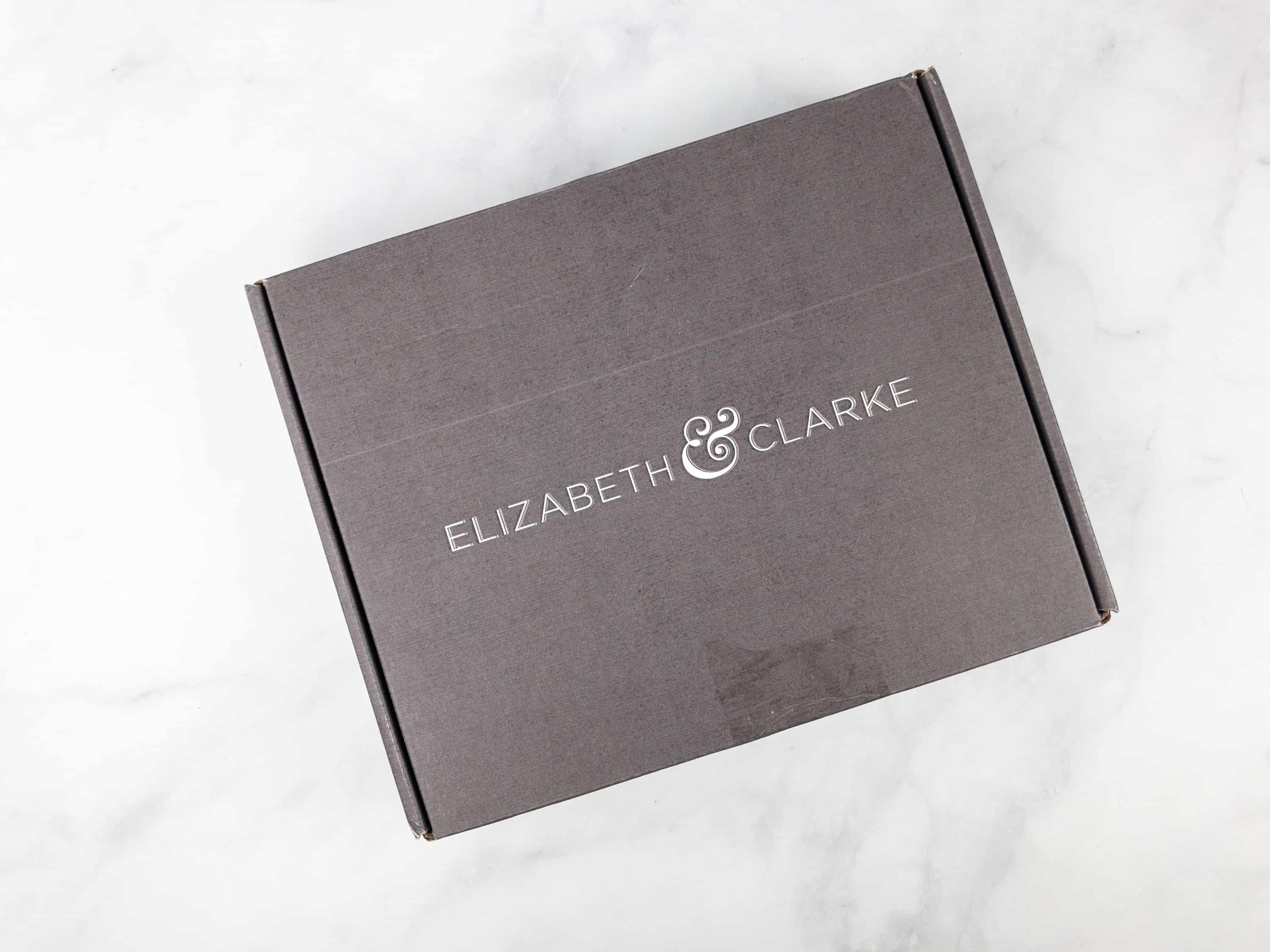 Elizabeth & Clarke is a premium quarterly clothing subscription box for women. They send versatile and beautiful pieces, like blouses, shirts, and other kinds of tops. Each quarter you can preview the new seasonal styles and select which ones you'd like or pick from their standard collection.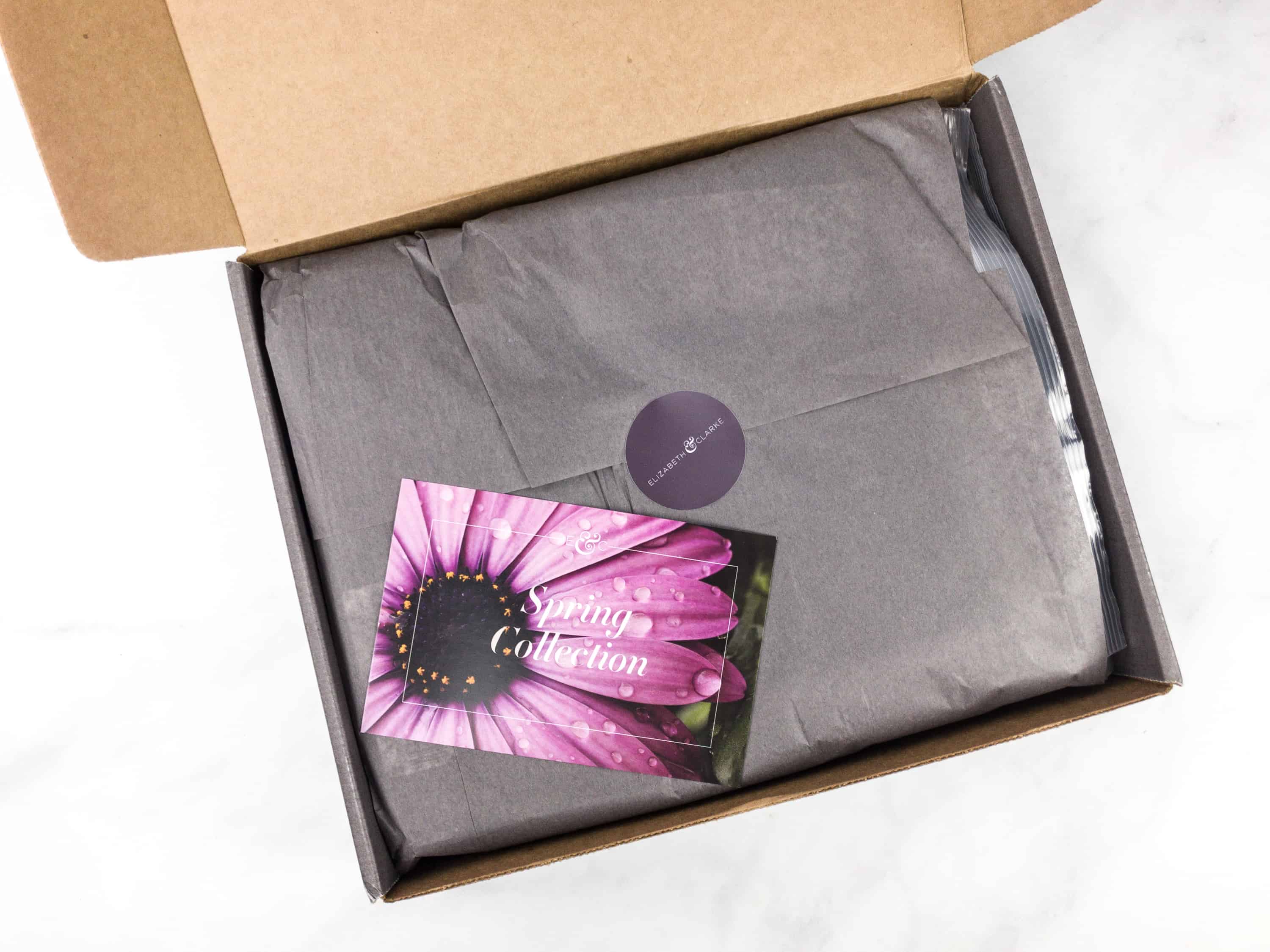 When you subscribe, select 1, 2, or 3 shirts from the seasonal or Unstainable collection. They are top quality shirts designed with fashion, ability to style, and ease of care in mind. The prices are $60 for one shirt, $100 for two shirts, $120 for three shirts – so buy 2 get 1 free!
The information card describes each of the seasonal tops, provides the materials/fabric, as well as the laundering details.
DEAL: Save 10% on your first box with coupon code CHELLO10.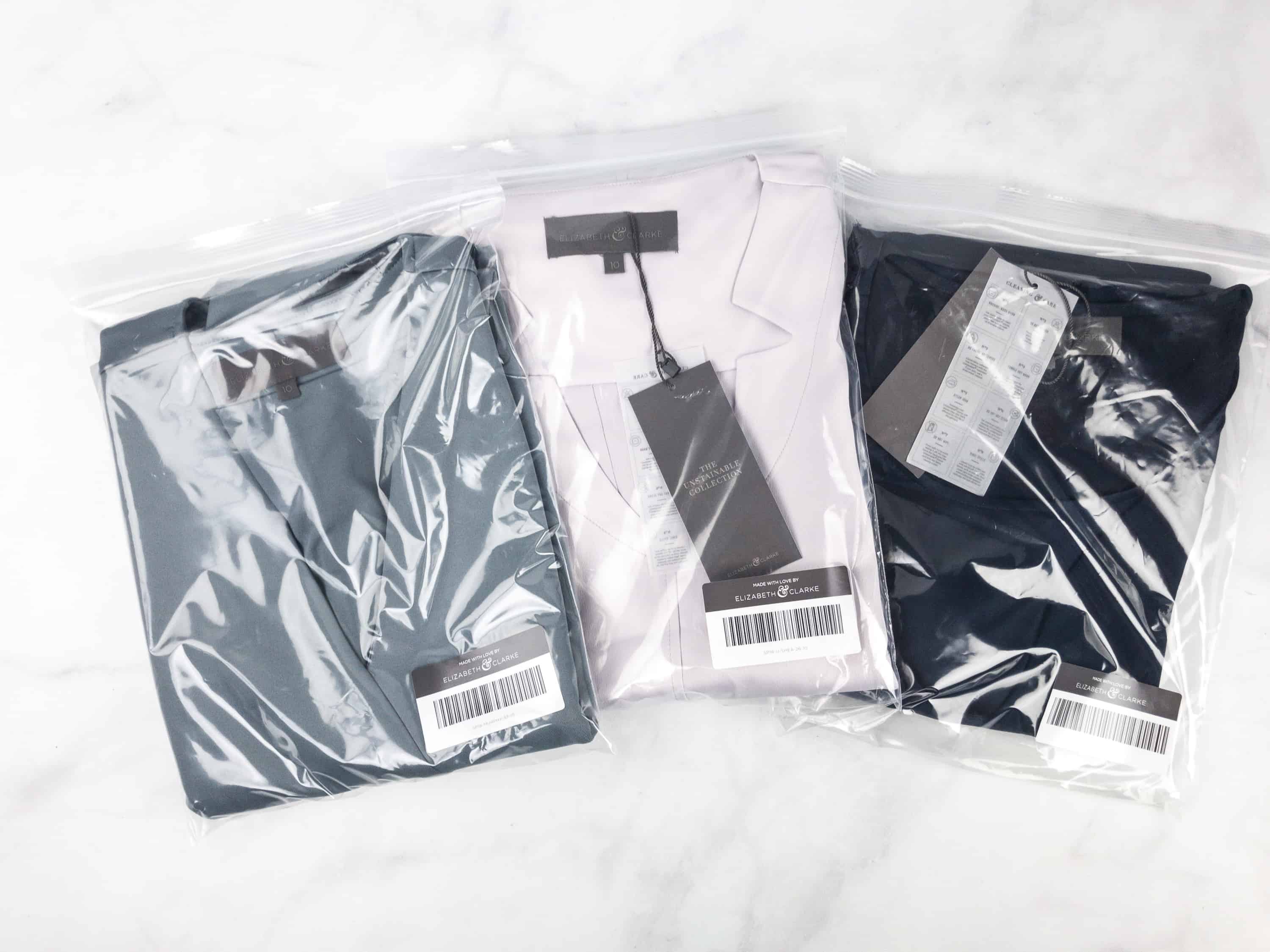 All the shirts come neatly packed on cardboard inside individually sealed plastic bags.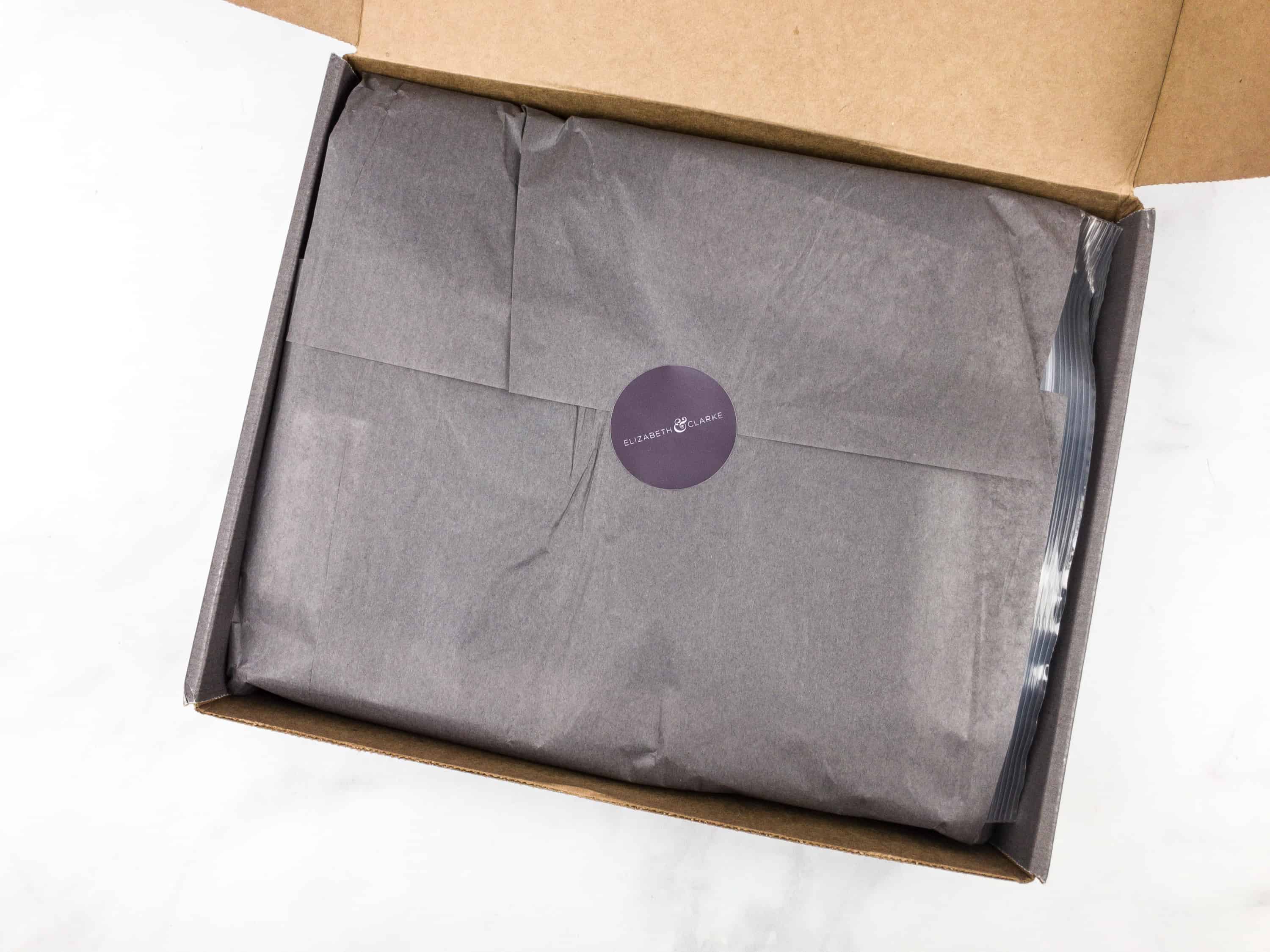 Subscribers are welcome to exchange shirts for sizing issues and if the shirt doesn't work for you, you can always exchange it for something else in their standard Unstainable Collection, which is a nice benefit. Even when something doesn't work perfectly, I love the opportunity to try a totally new style!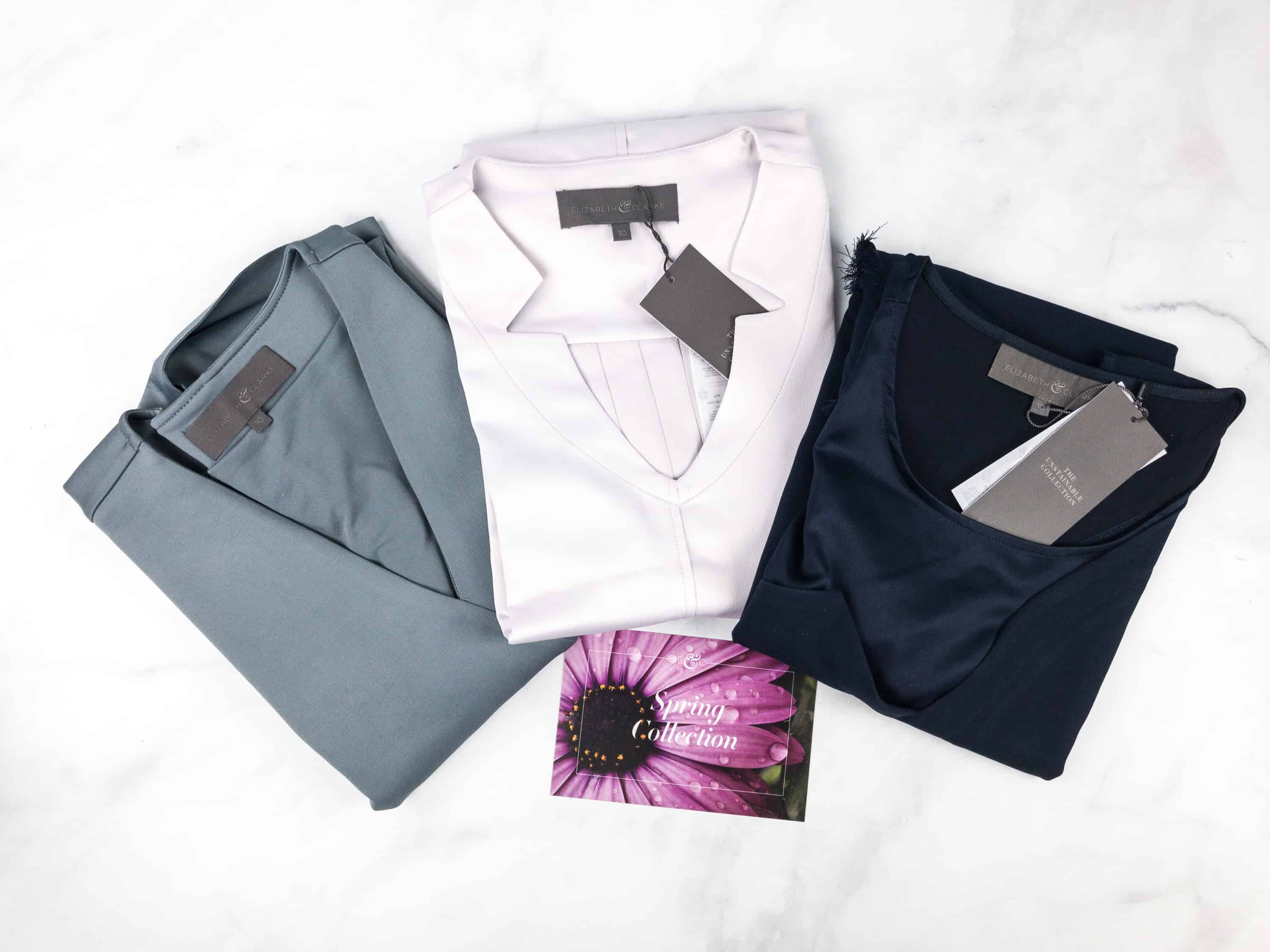 All the blouses included in the Spring box.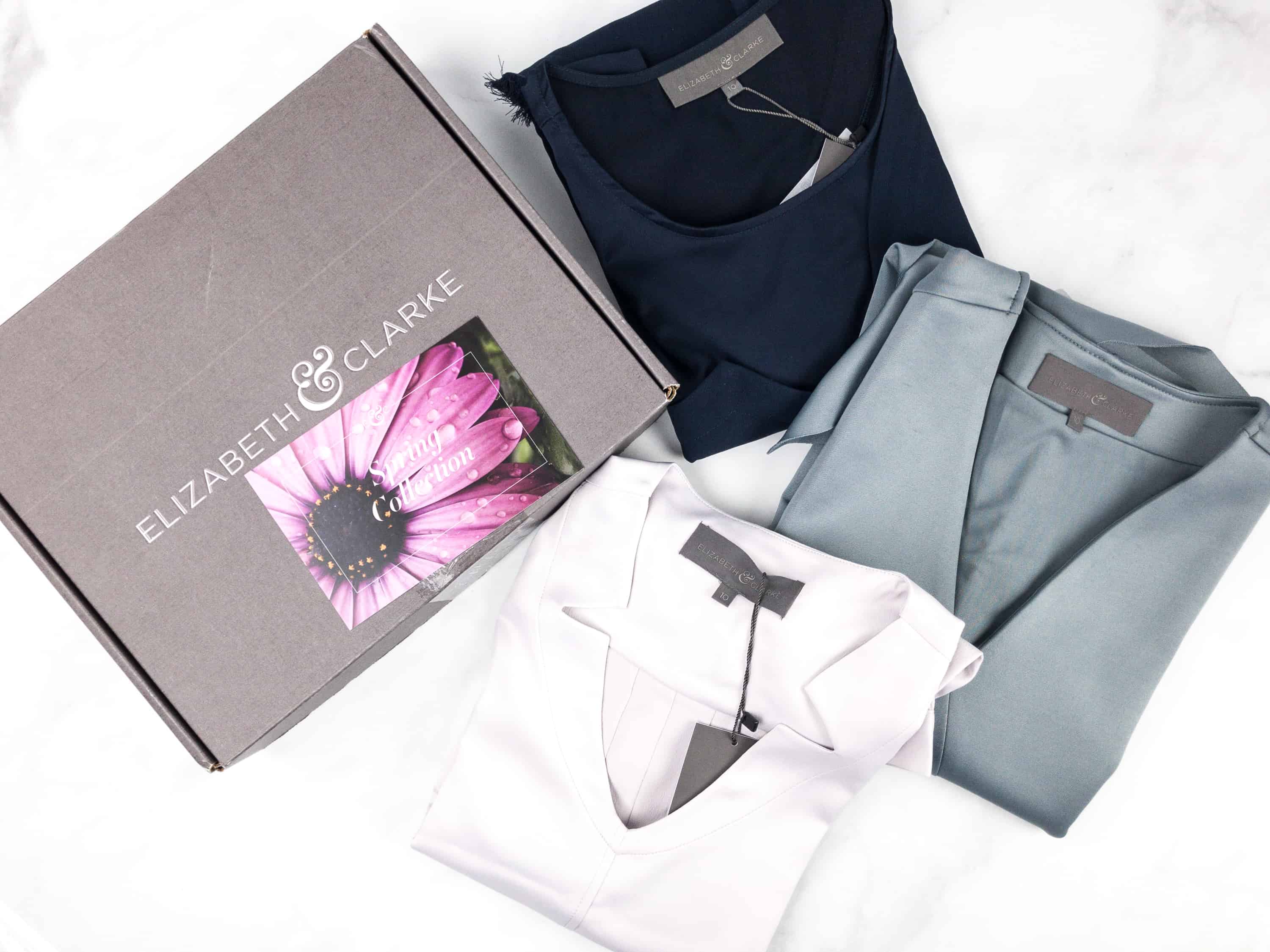 Everything in this box's machine-washable and 2 of the 3 tops are dryer-safe! Two of the tops are also made with Unstainable fabric.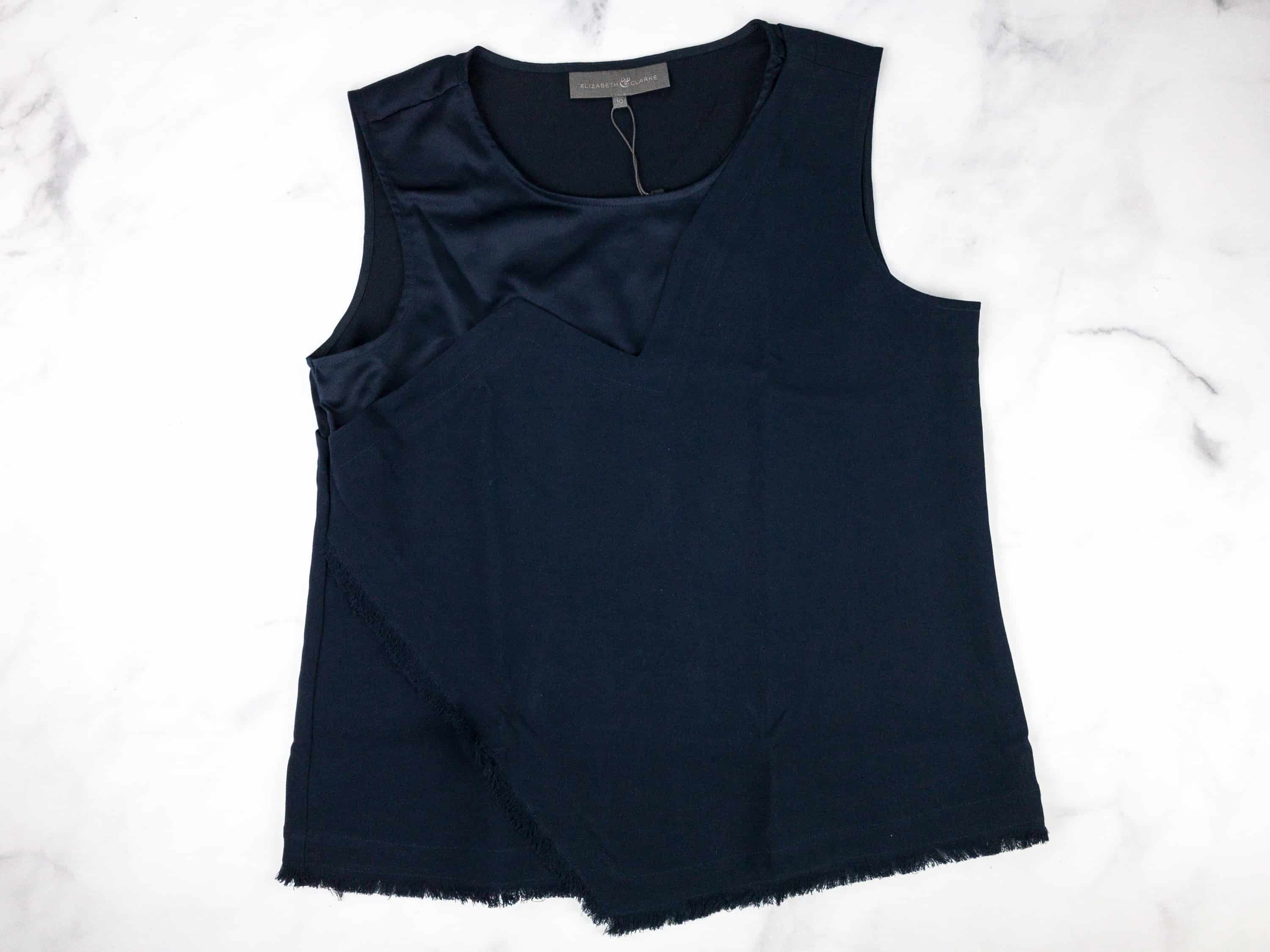 The Unstainable Brennen. This sleeveless top has a unique and edgy front design. It's made of Ponte De Roma knit on top of a vegan silk trim.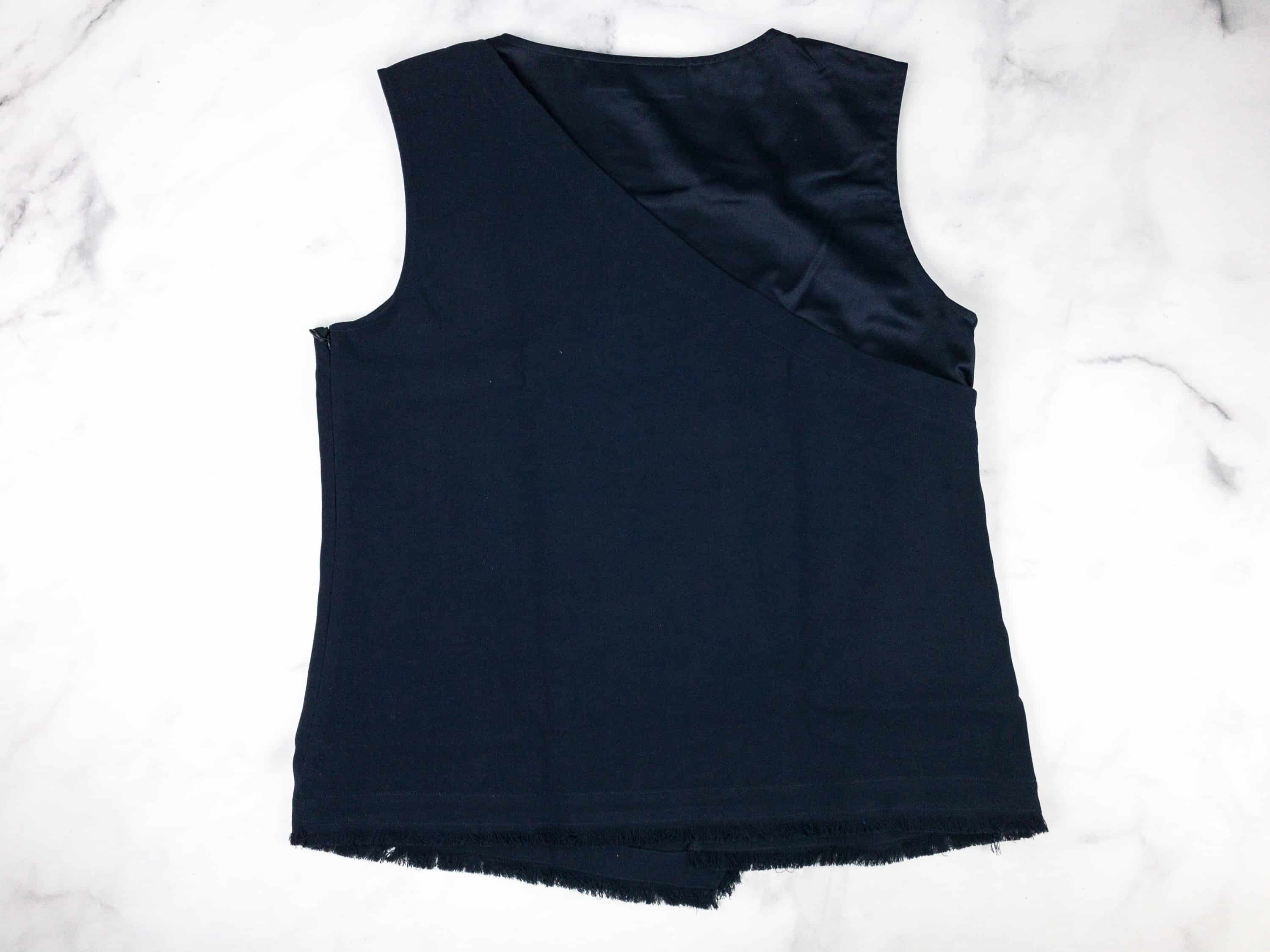 It comes in navy, an elegant and powerful color that is perfect to wear for work. I think it will look great under a blazer too! This is made from Elizabeth & Clarke's proprietary Unstainable fabric!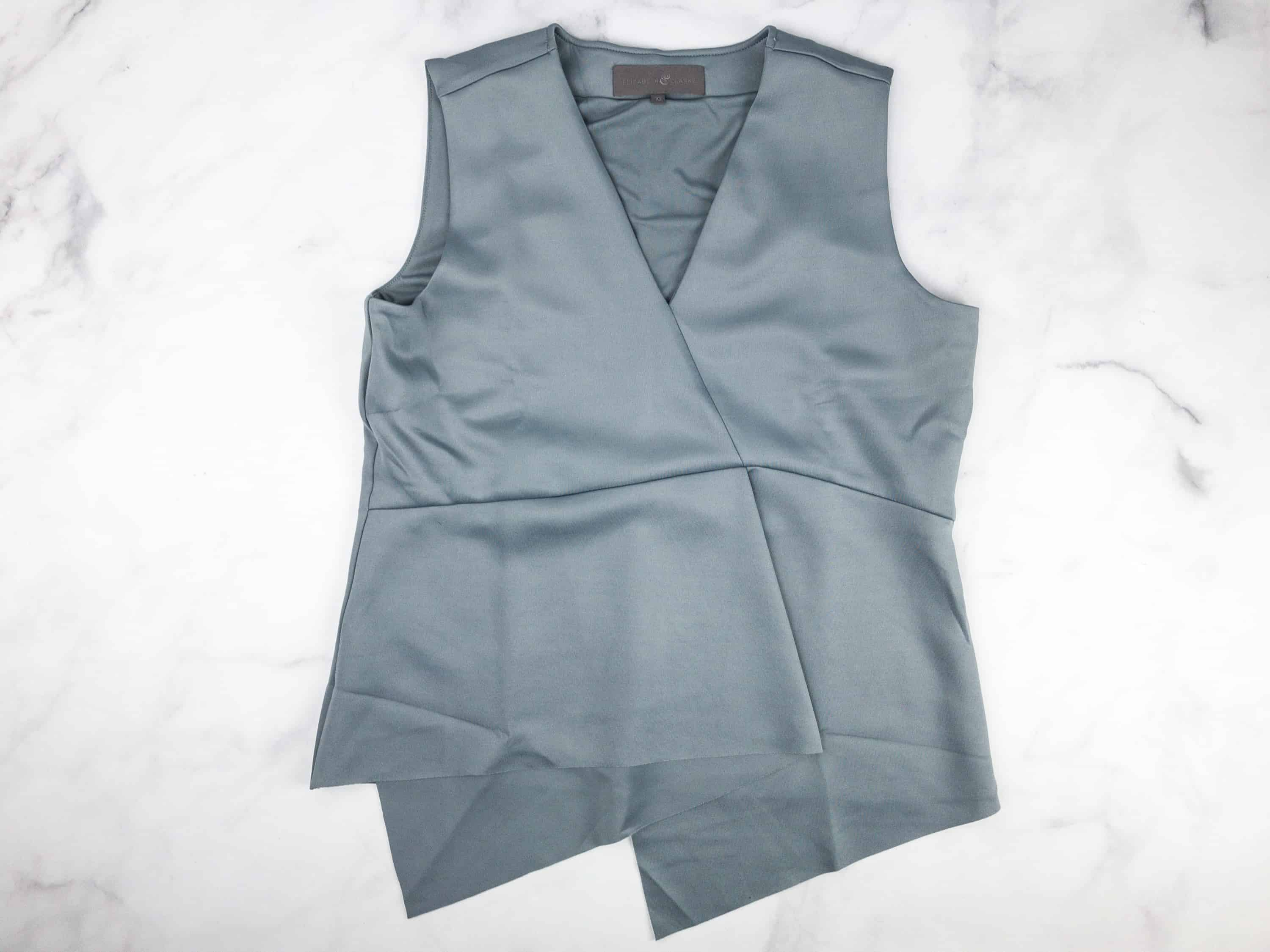 The Unstainable Murphy. It's another sleeveless top, but this is more feminine than the first one with its peplum style and a sleek laser-cut hem. The material used in this piece is Ponte Scuba Shell with micro knit scuba lining.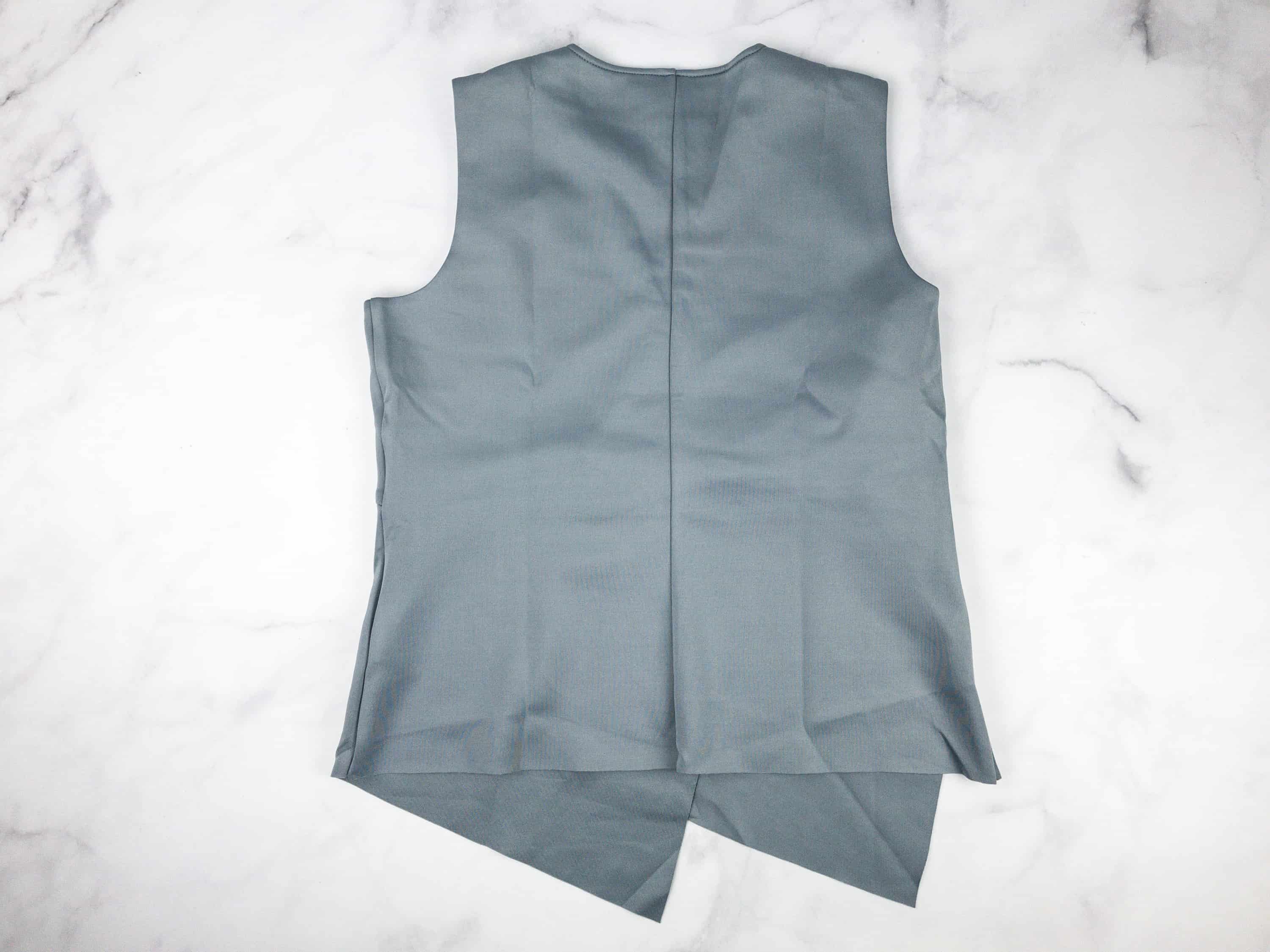 The material is soft and opaque. I love that it is equipped with a hidden bra strap holder, it makes things a lot easier! Plus it's ponte, so they match the weight of my favorite pants in the world (in my world ponte knit never goes out of style!).
The Unstainable Shea. Made of vegan silk satin, this long sleeved top in soft lilac is a must have piece for spring. So glad it's Unstainable, because of the soft, light shade of this top.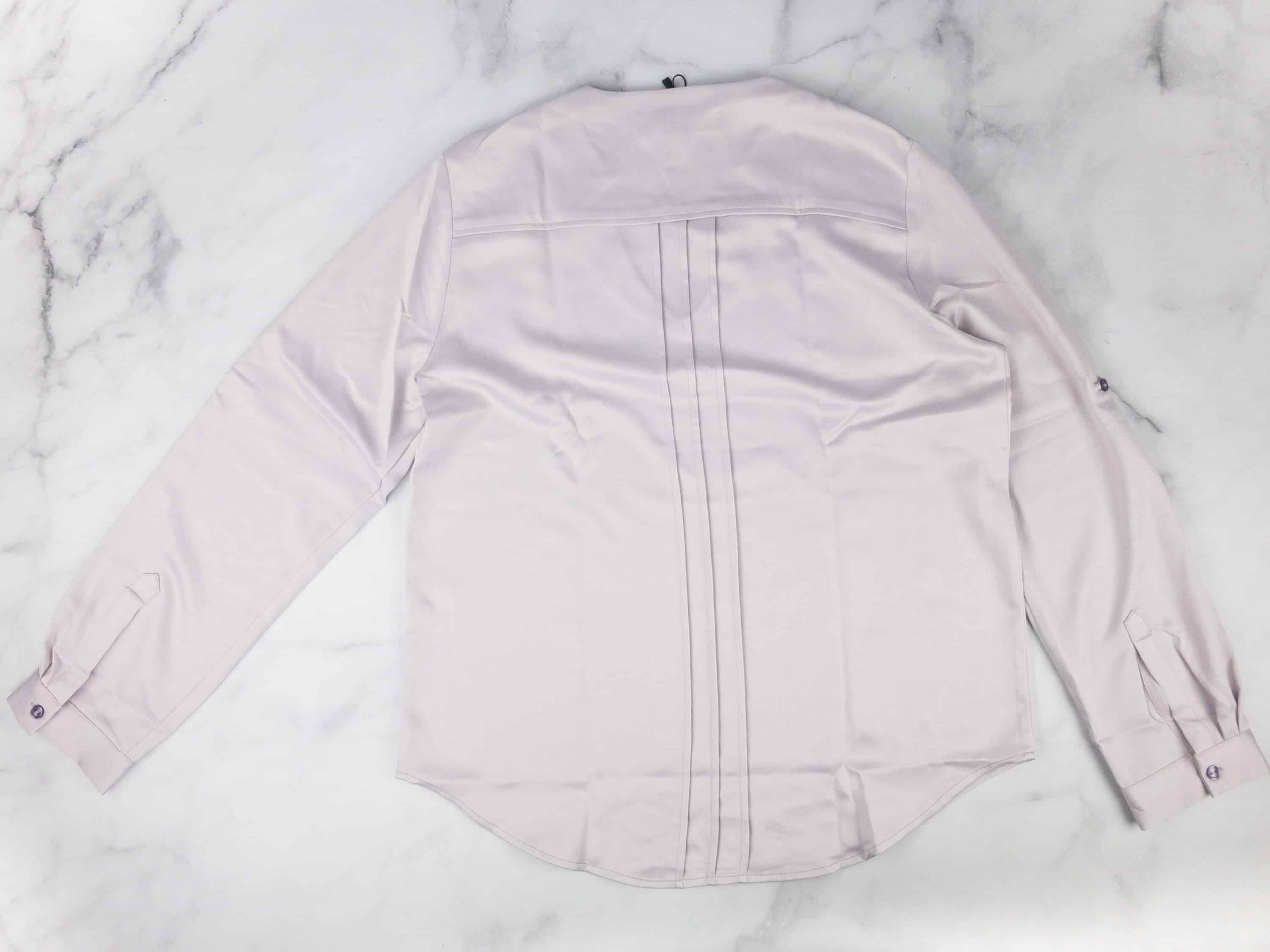 It has a flat, notched collar and delicate pleats that make it look elegant. It will look good whether you pair it with trousers for work or with jeans for a casual day out!
Elizabeth & Clarke always provides comfortable clothes that don't sacrifice style! I love the fresh and modern look of the tops they sent this month. My favorite is definitely the soft lilac long-sleeved top, but I also like the sleeveless tops because they are great for spring layering! As always, I appreciate getting items with Unstainable technology, I can wear them any day without worrying about stains, smudges, or blemishes even after 1-2 wears.
What do you think of our Spring Box?