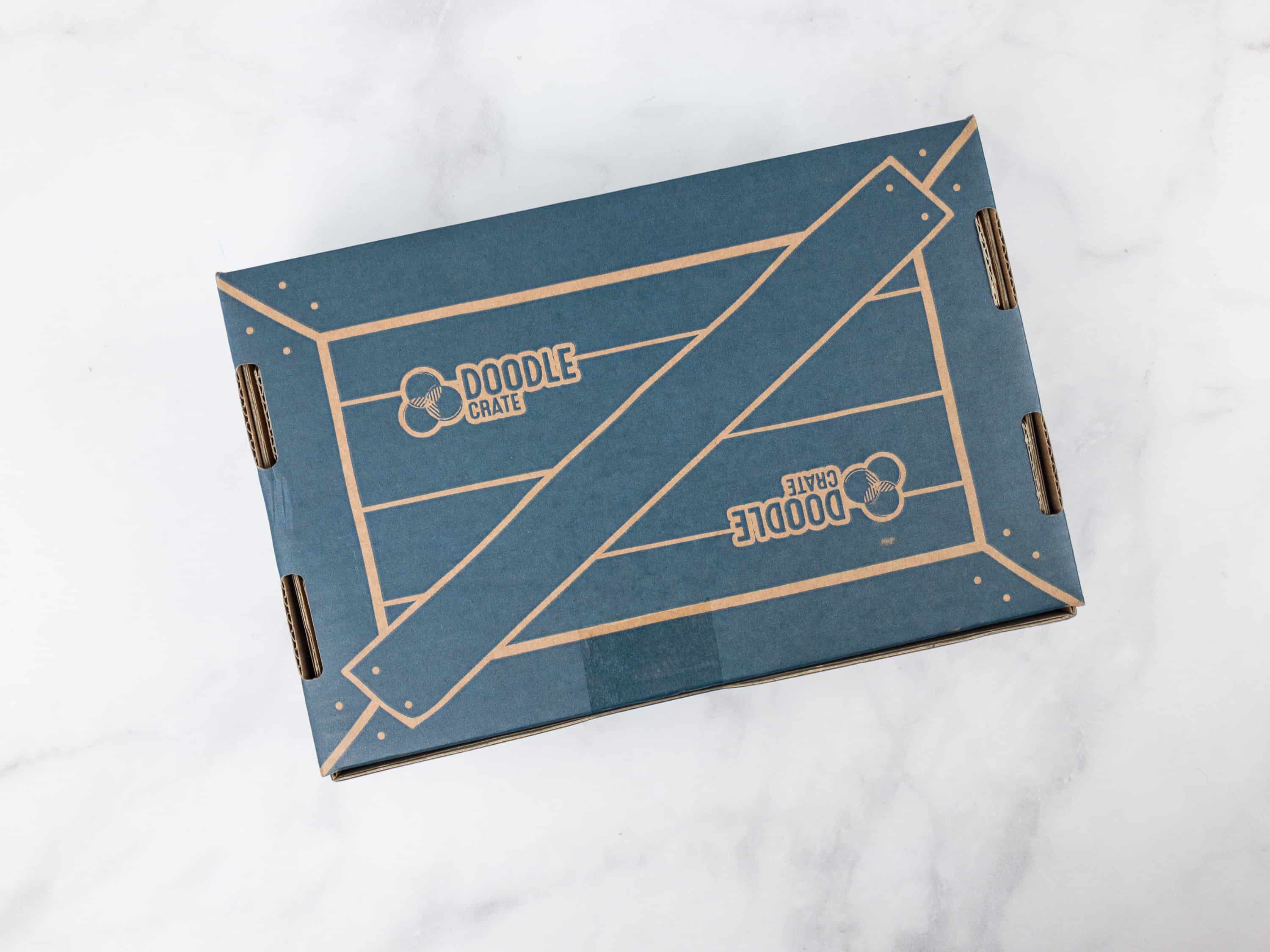 Doodle Crate is a member of the KiwiCo family geared toward kids 9+. It inspires young makers to learn new skills and gain creative confidence through craft and art projects by teaching them basic and intermediate techniques of a new artistic medium each month. The sky is the limit, and crafts made from the same kit can be kept simple, or they can be made as intricate as the artist desires.
Though geared toward kids, Doodle Crate is gender neutral and also excellent for anyone (even adults) wanting a craft subscription. In our experience, this is the best "arts and crafts" box for older kids, tweens, teens, and adults – the end result is nearly always something you will want to save!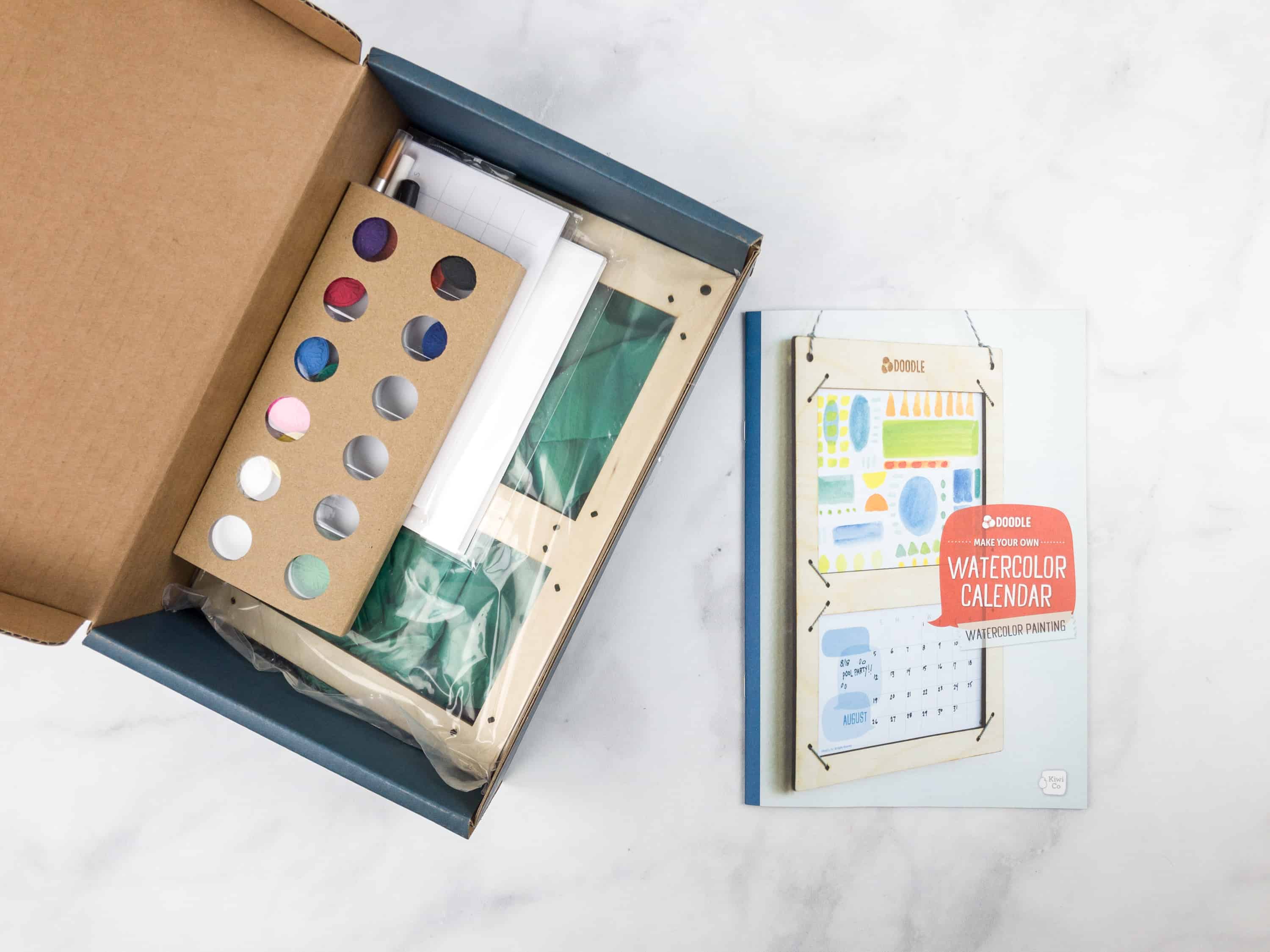 This month's project: WATERCOLOR CALENDAR!
DEAL: Use this link to save 30% on your first month of Doodle Crate!  (or Kiwi Crate and the KiwiCo family subscriptions Tinker Crate and Koala Crate).
Doodle Crate Instruction Book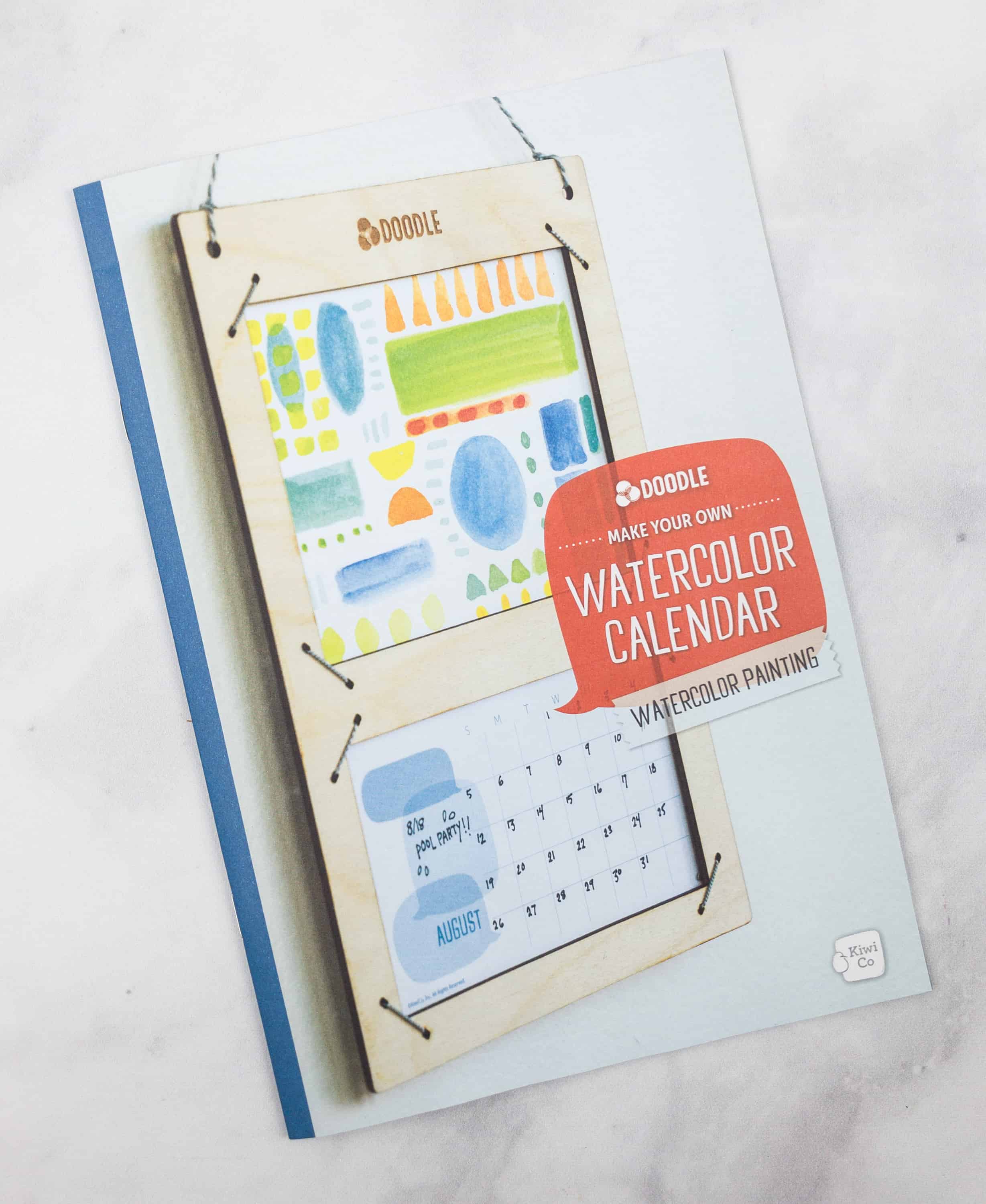 Doodle Crate tends to focus on a single craft and contains only what you'll need for the project. This month is about watercolor!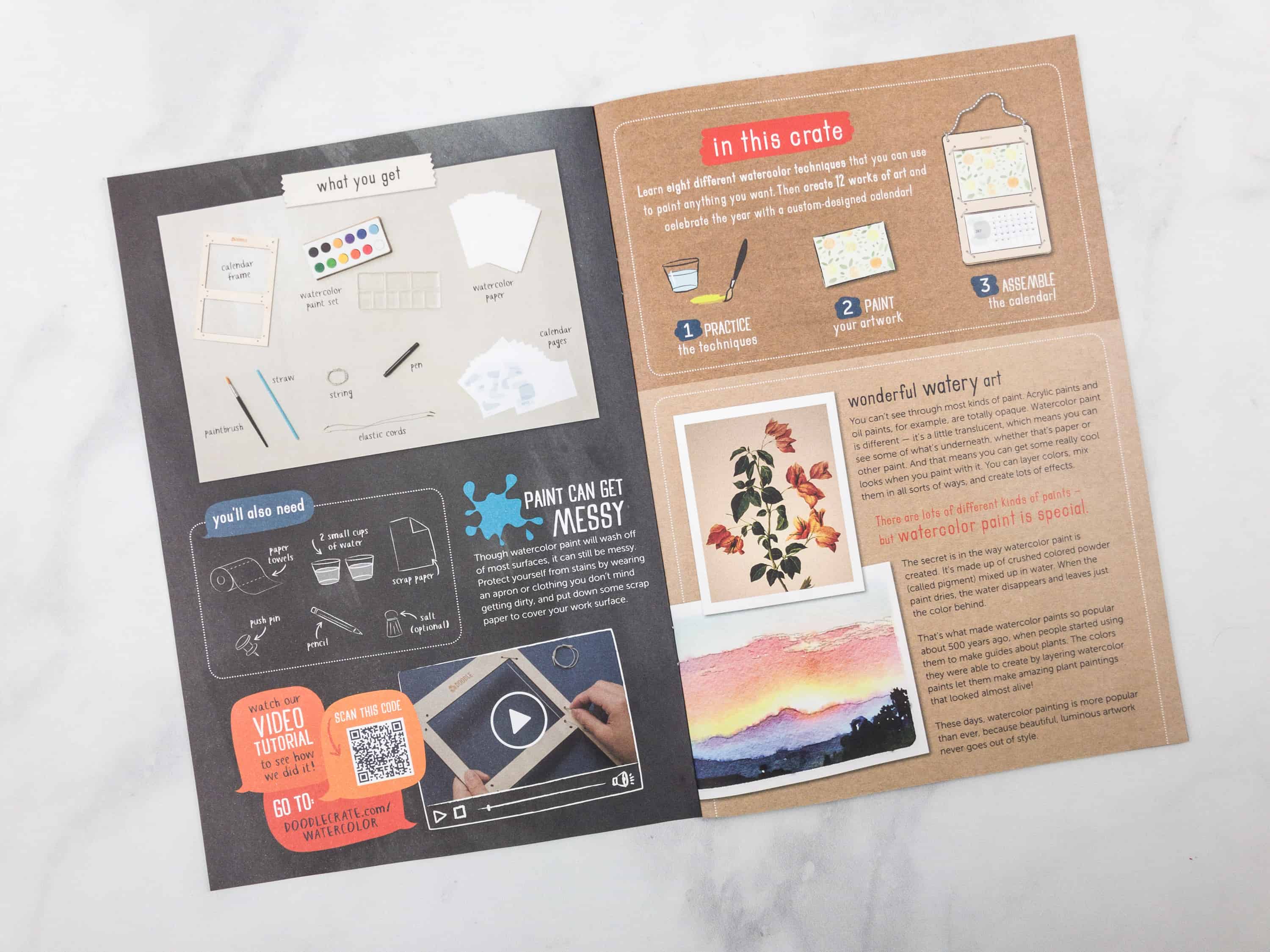 The booklet has excellent, textbook quality background on the subject matter of the project. Every Crate is a project and a lesson in technique – when you are finished, you should have a usable hand-made item and a new skill.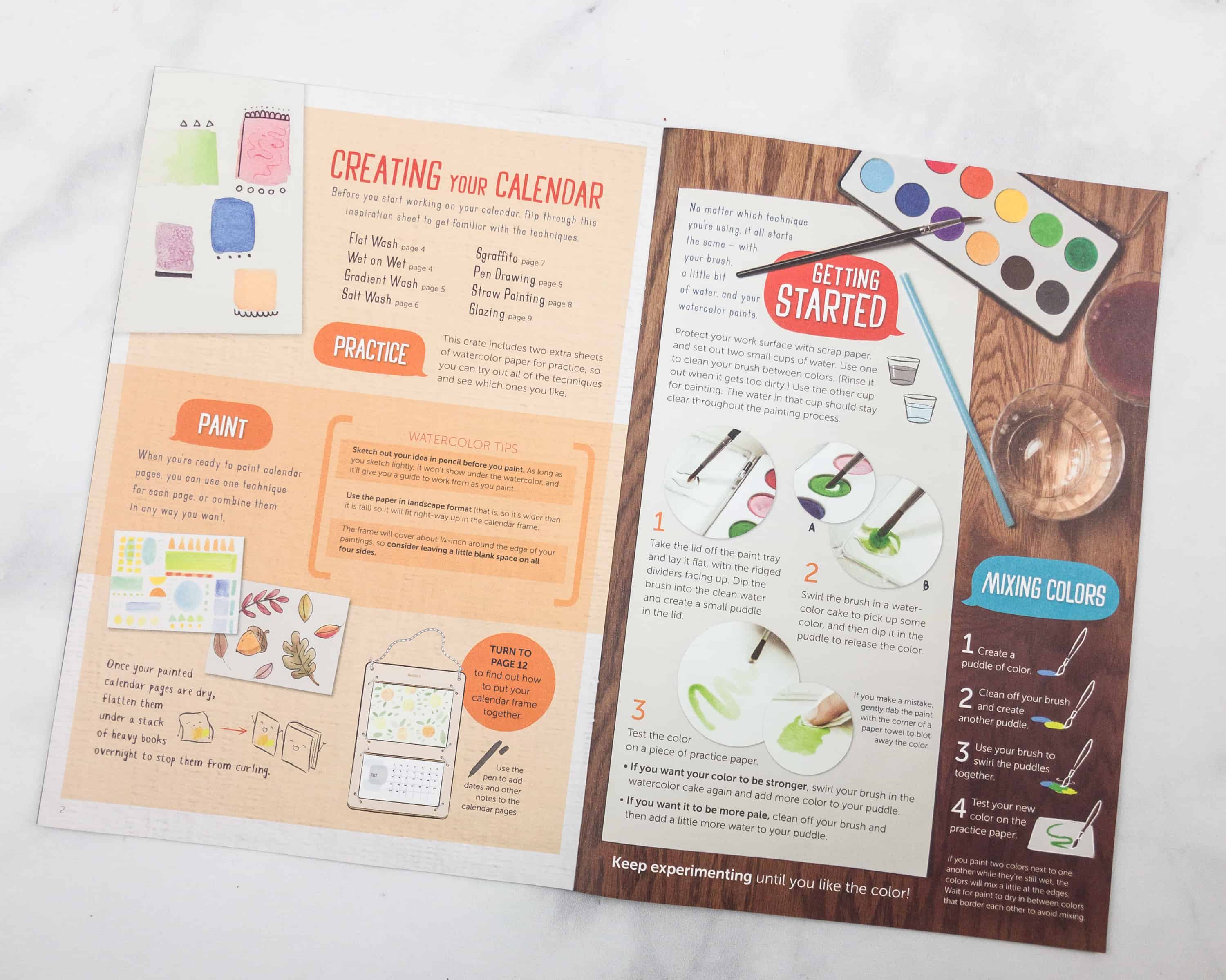 It's loaded with high-quality pictures and illustrations to give you ideas and assist throughout the activity. Doodle Crate is great for providing perspective and inspiration for their projects, showing examples of the medium in real life settings.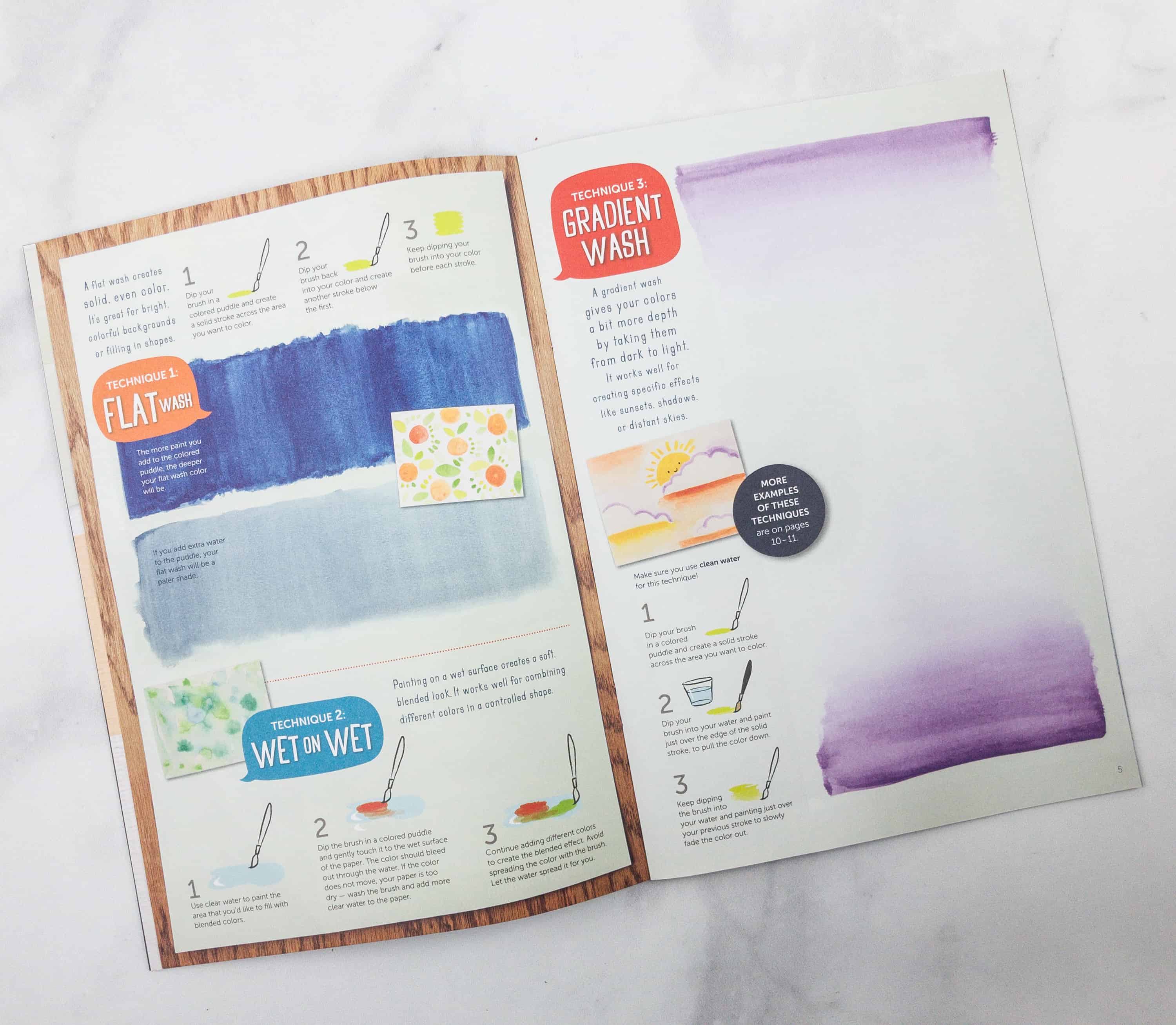 At every phase of the project, Doodle Crate presents several options to bring added personality to your work – and you are always free to do something completely original. After all, it is YOUR creation. In this project, for an instance, they introduced different water color techniques including flat wash, wet on wet, and gradient wash.
This Crate is suitable for a wide range of ages, and older kids and adults can bring as much complexity to their projects as they want.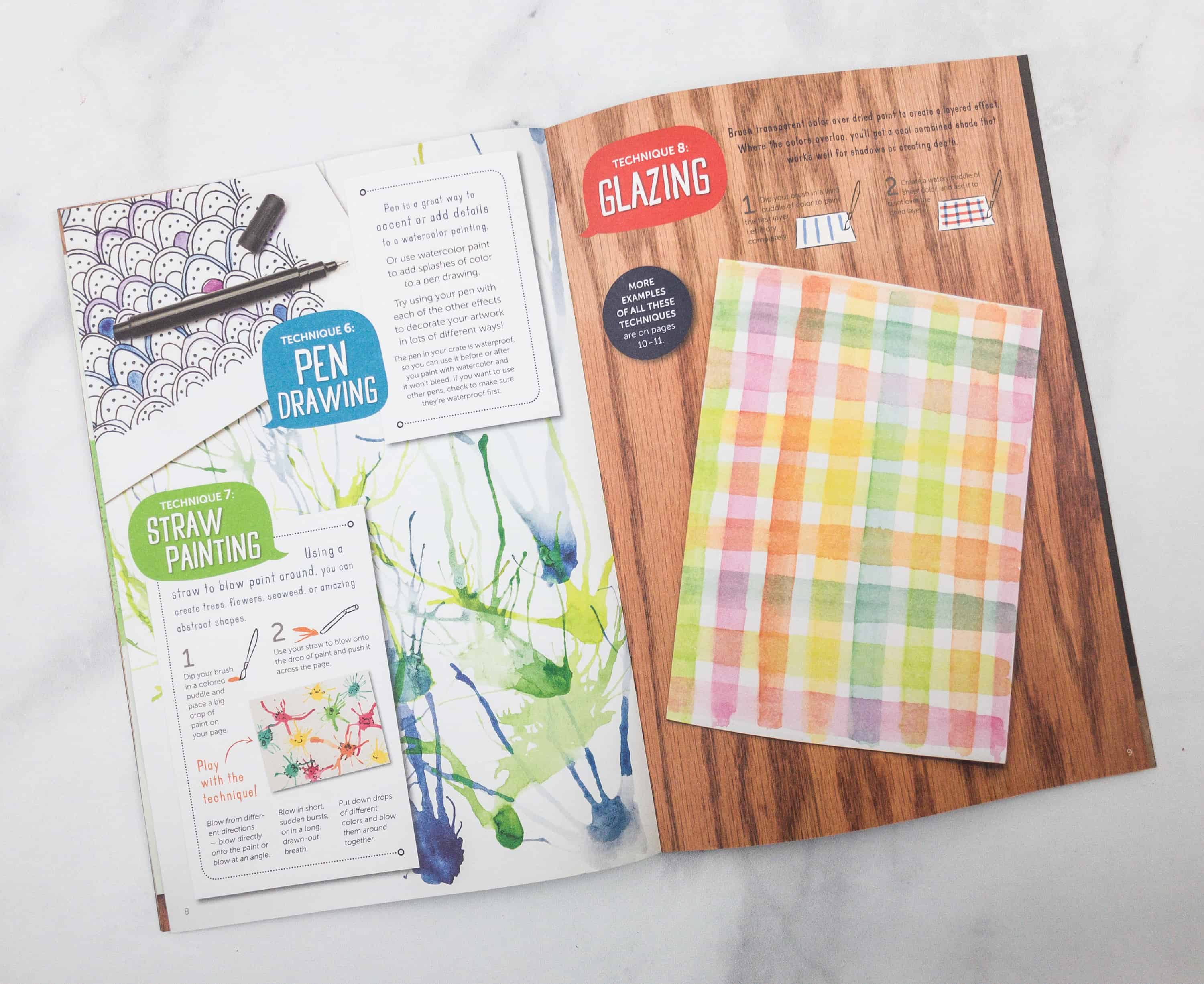 The guidance is always thorough enough to allow you to create a polished looking piece. There are also tips and lots of examples you can follow!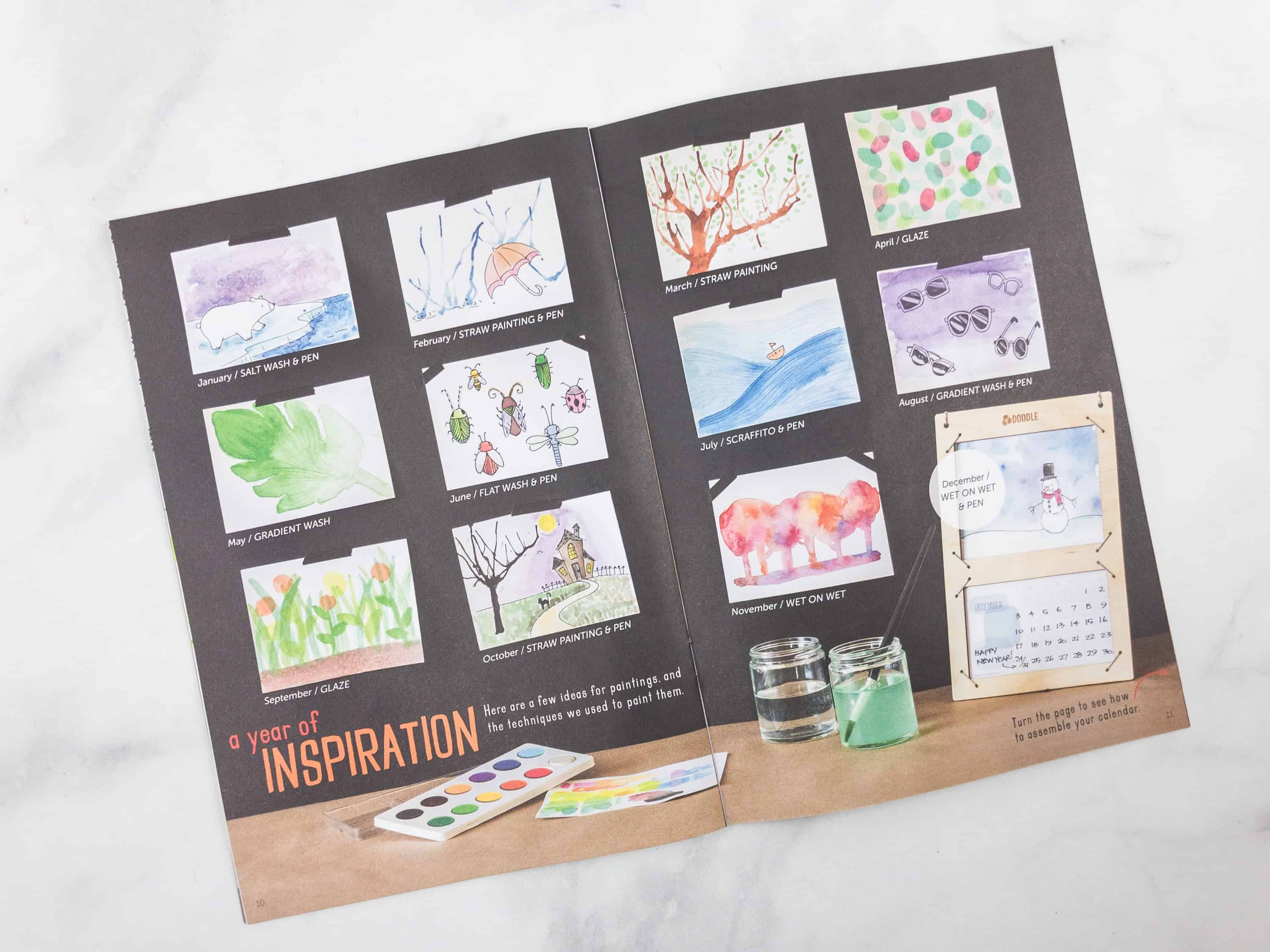 Here are even more pictures and painting techniques that may give you ideas for this month's activity!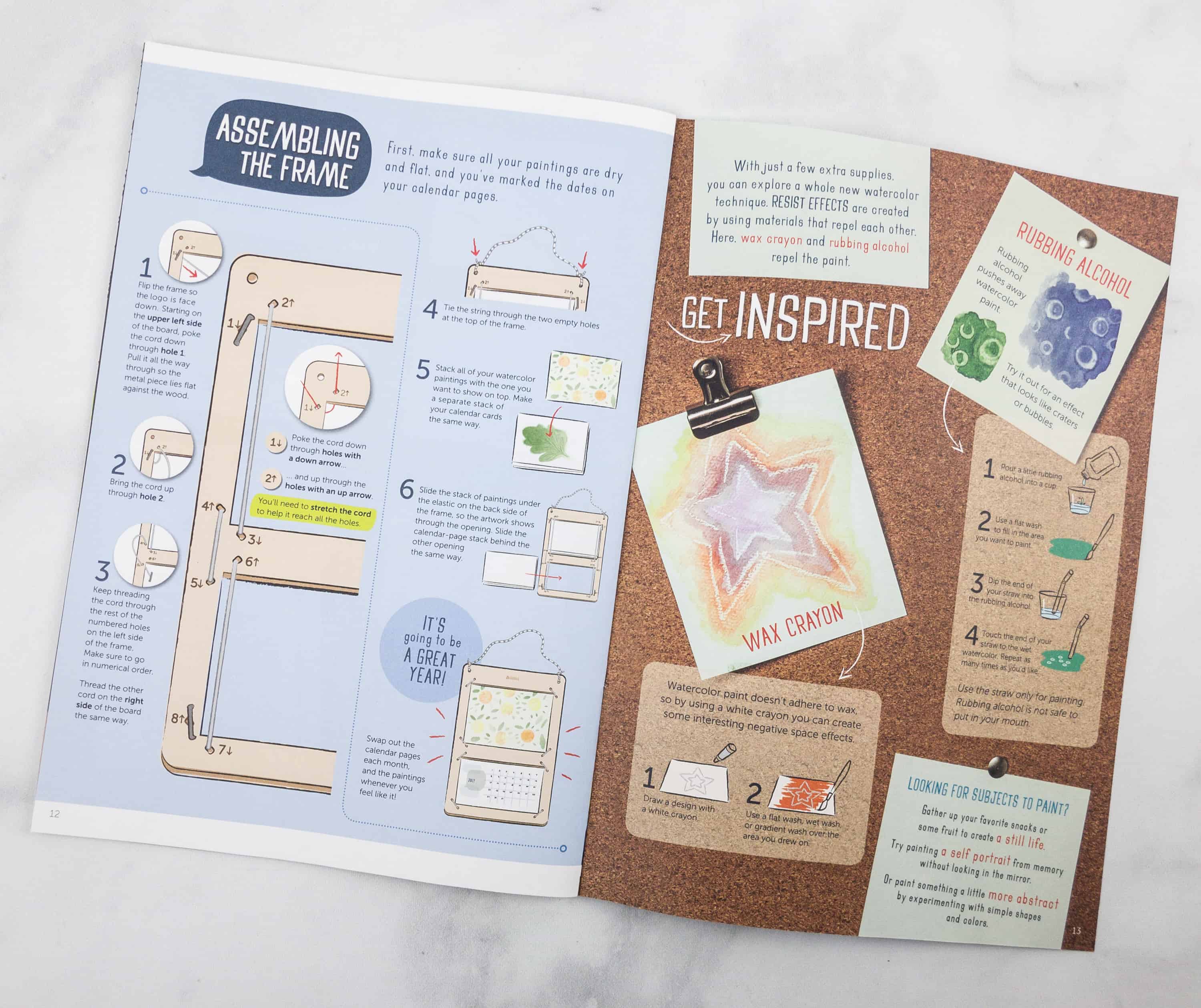 Another page is dedicated to step by step instructions in making the frame for the calendar, while the other page are additional tips and watercolor techniques using other supplies.
Doodle Crate Materials
Every crate comes with everything you need to complete the project (except for a few basic items from your home), as well as the booklet.
Doodle Crate Activity – Watercolor Calendar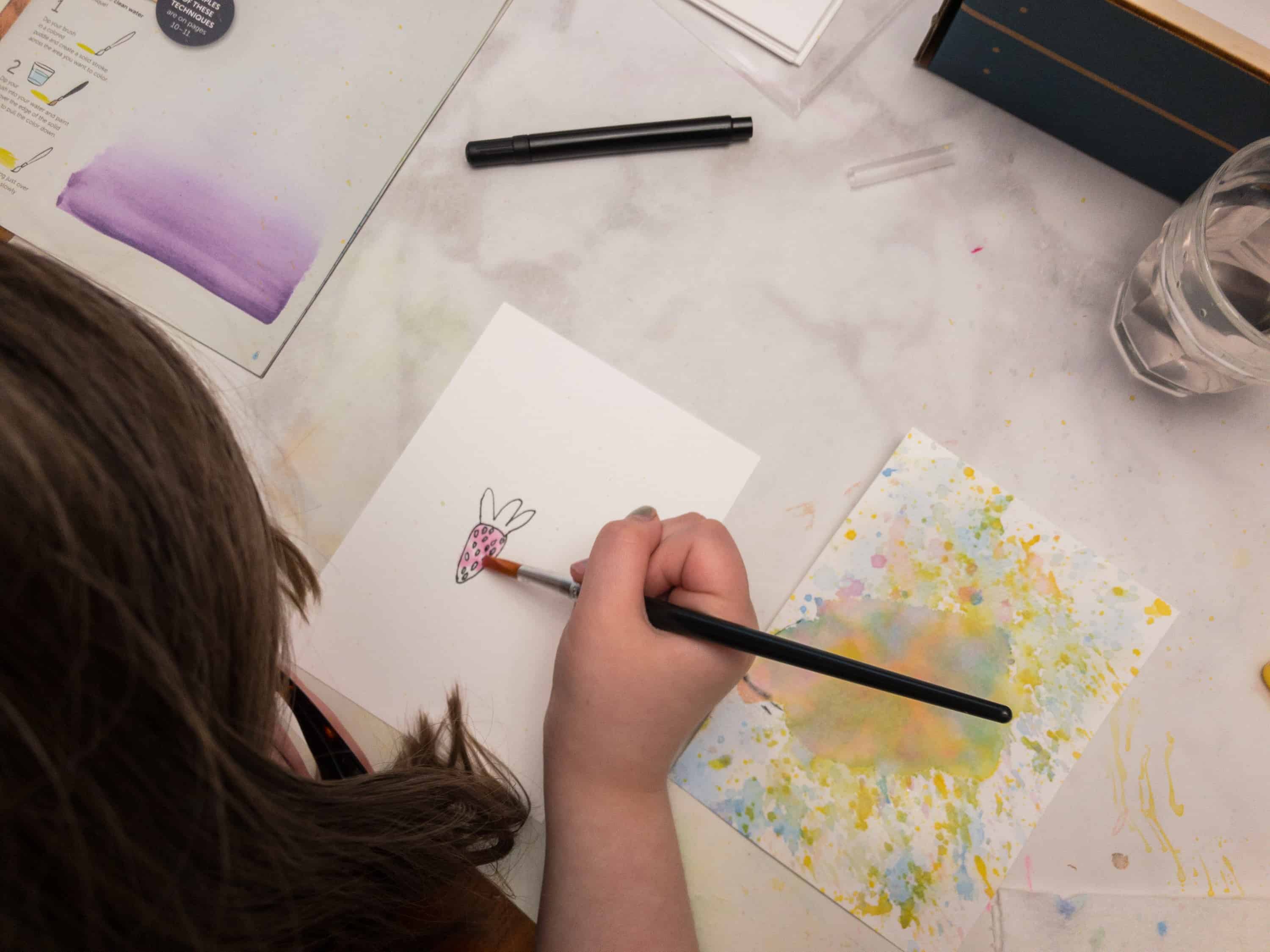 This activity is quite messy as it involves water and watercolor paint, just make sure that the kids' work space is properly covered.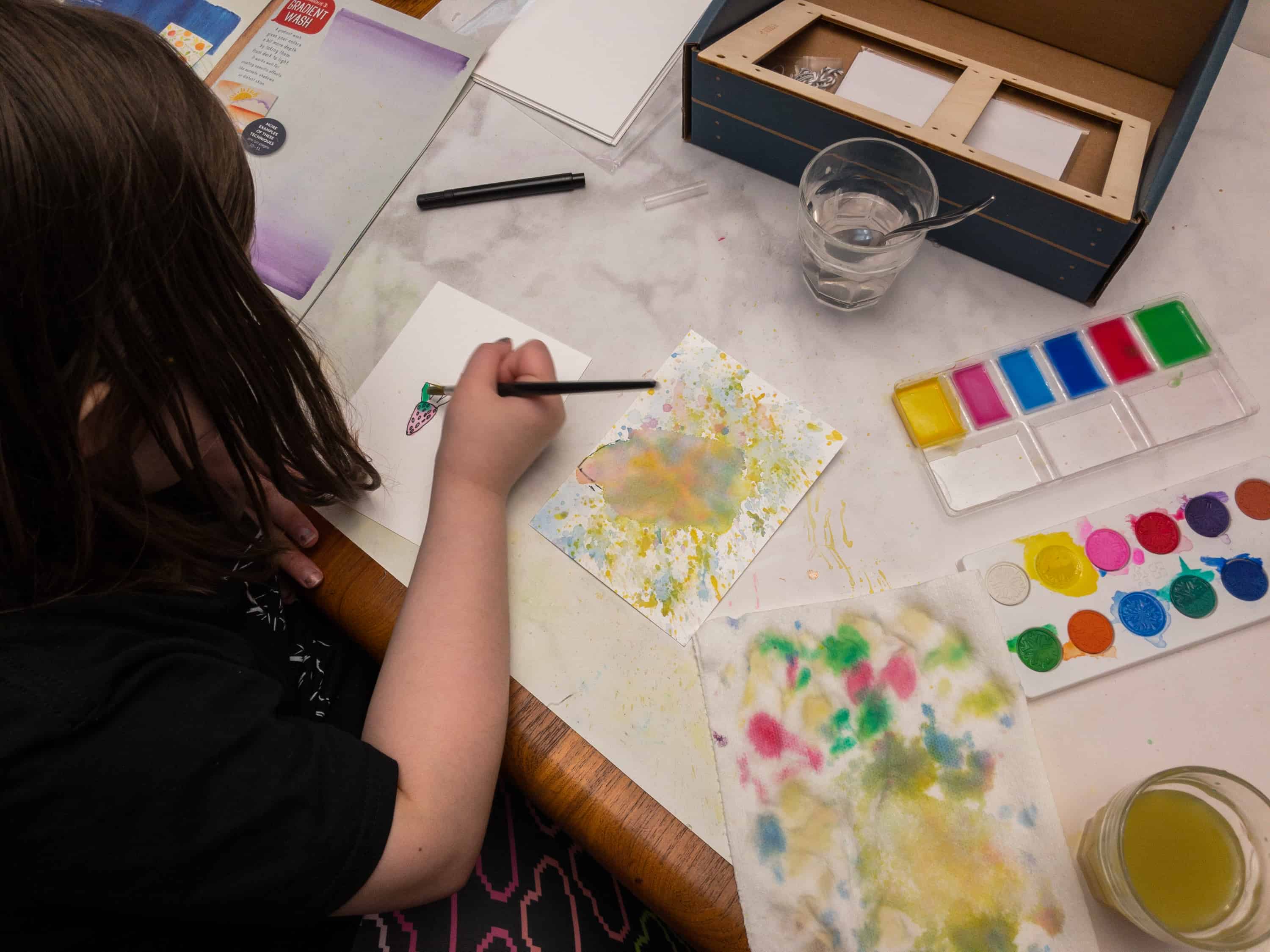 My daughter begins with a cute strawberry!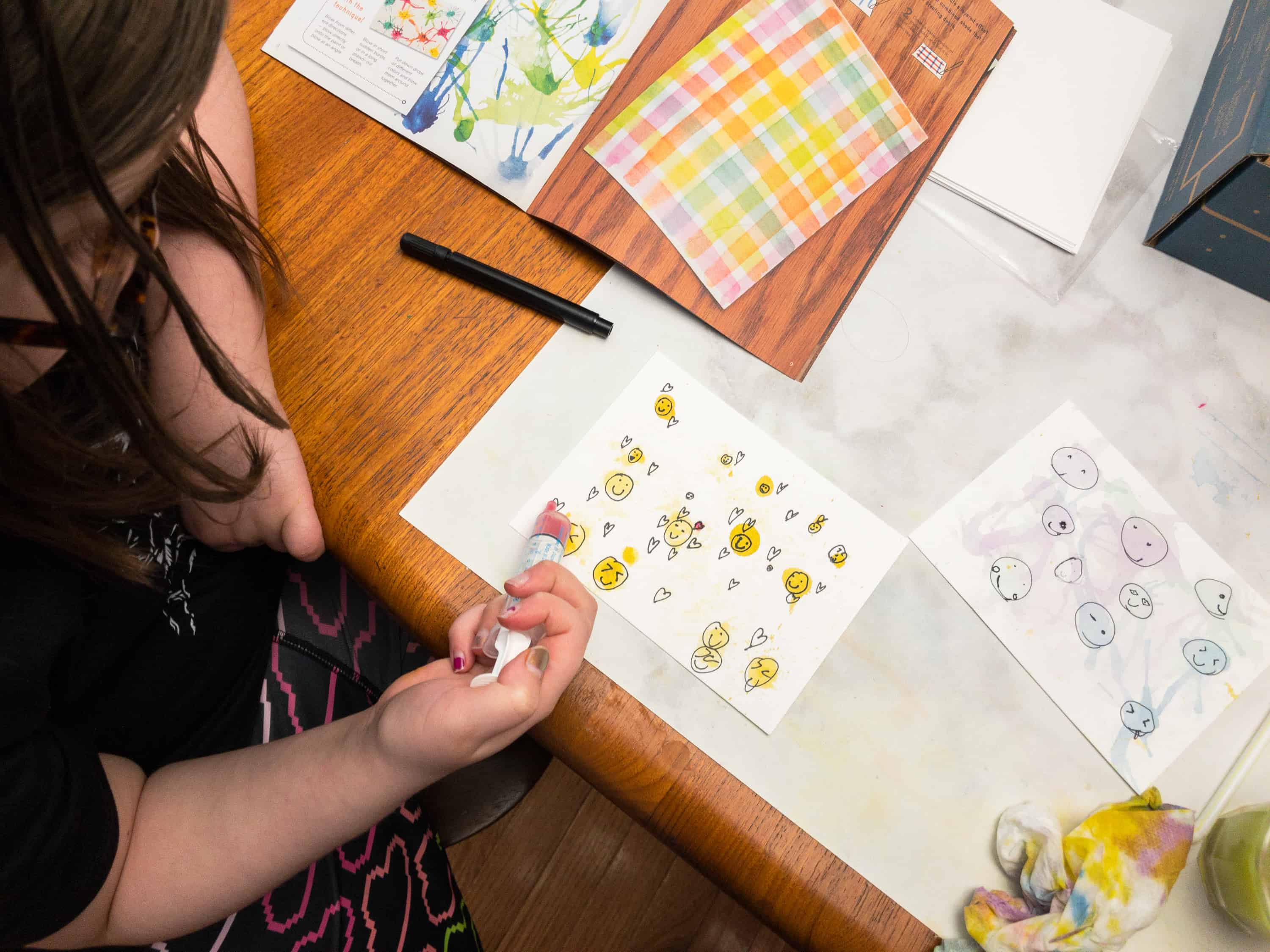 The next artwork she made was full of hearts and smileys! She was quite fond of the ink and color technique, but also loved the splatter straw and salt techniques.
Here are the rest of the paintings my daughter made for her watercolor calendar.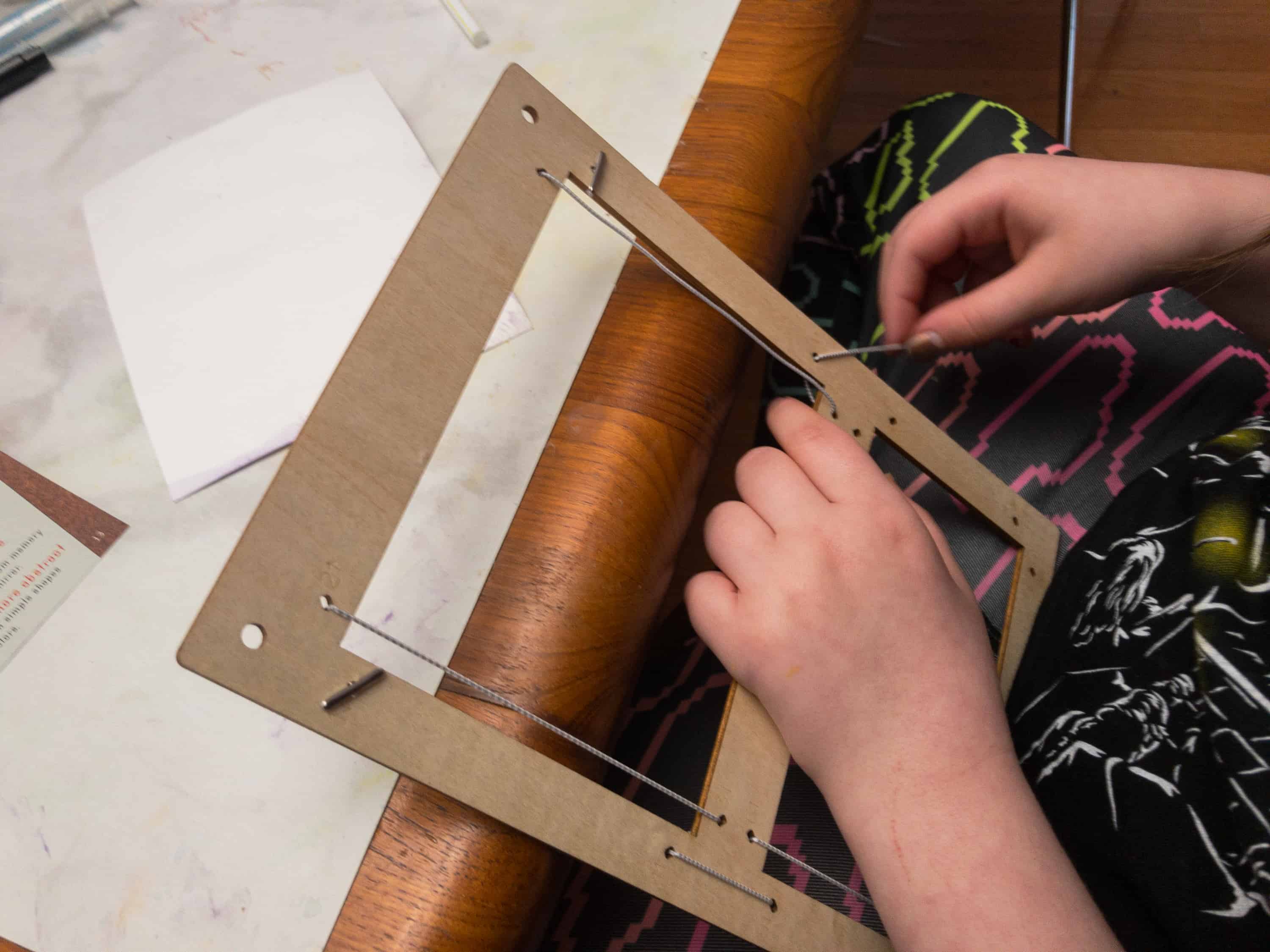 Next step is to put the strings on the holes accordingly.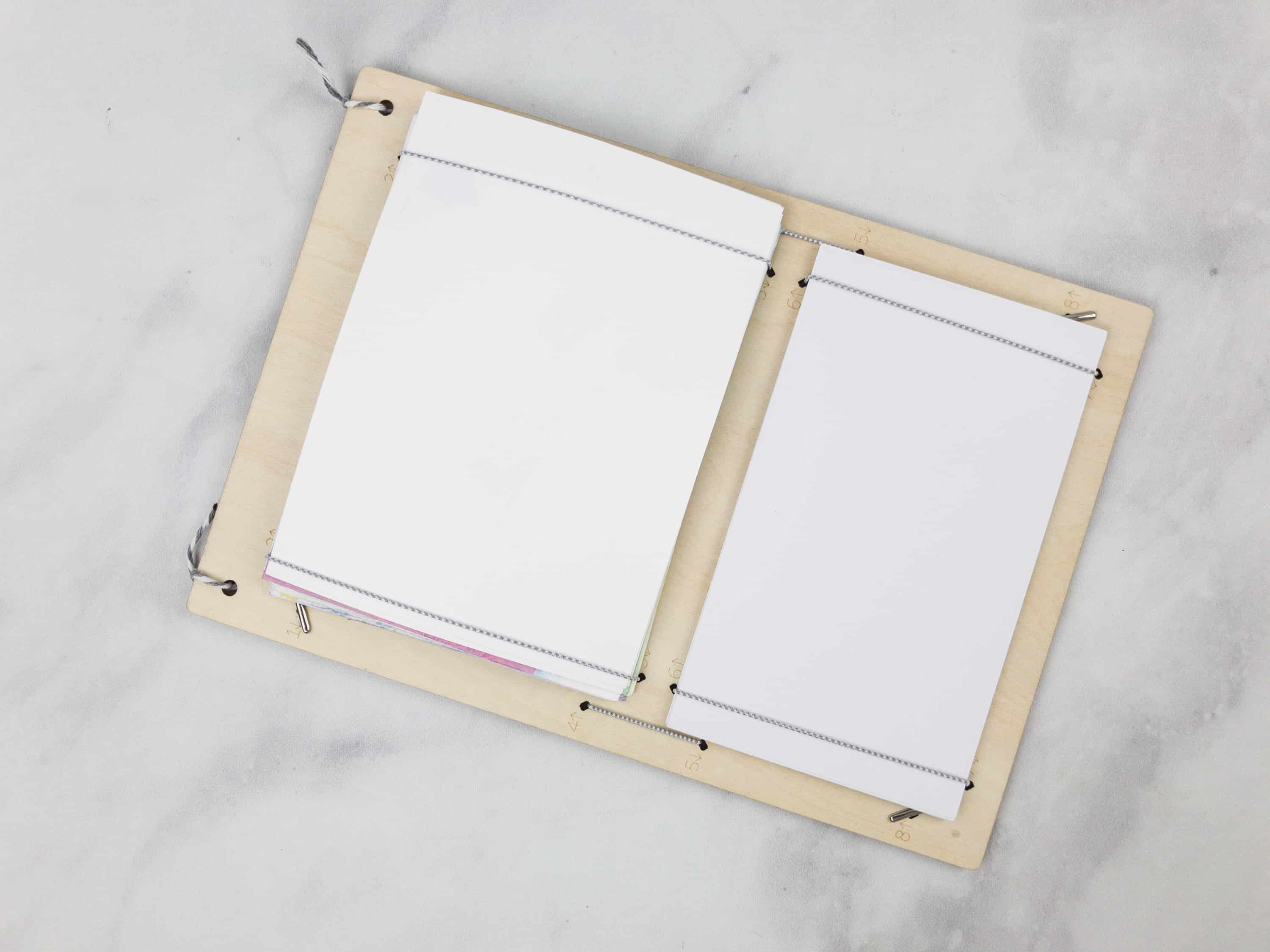 Once you're done attaching the strings, make sure that the paintings are dry and flat, and the dates are already marked on the calendar pages.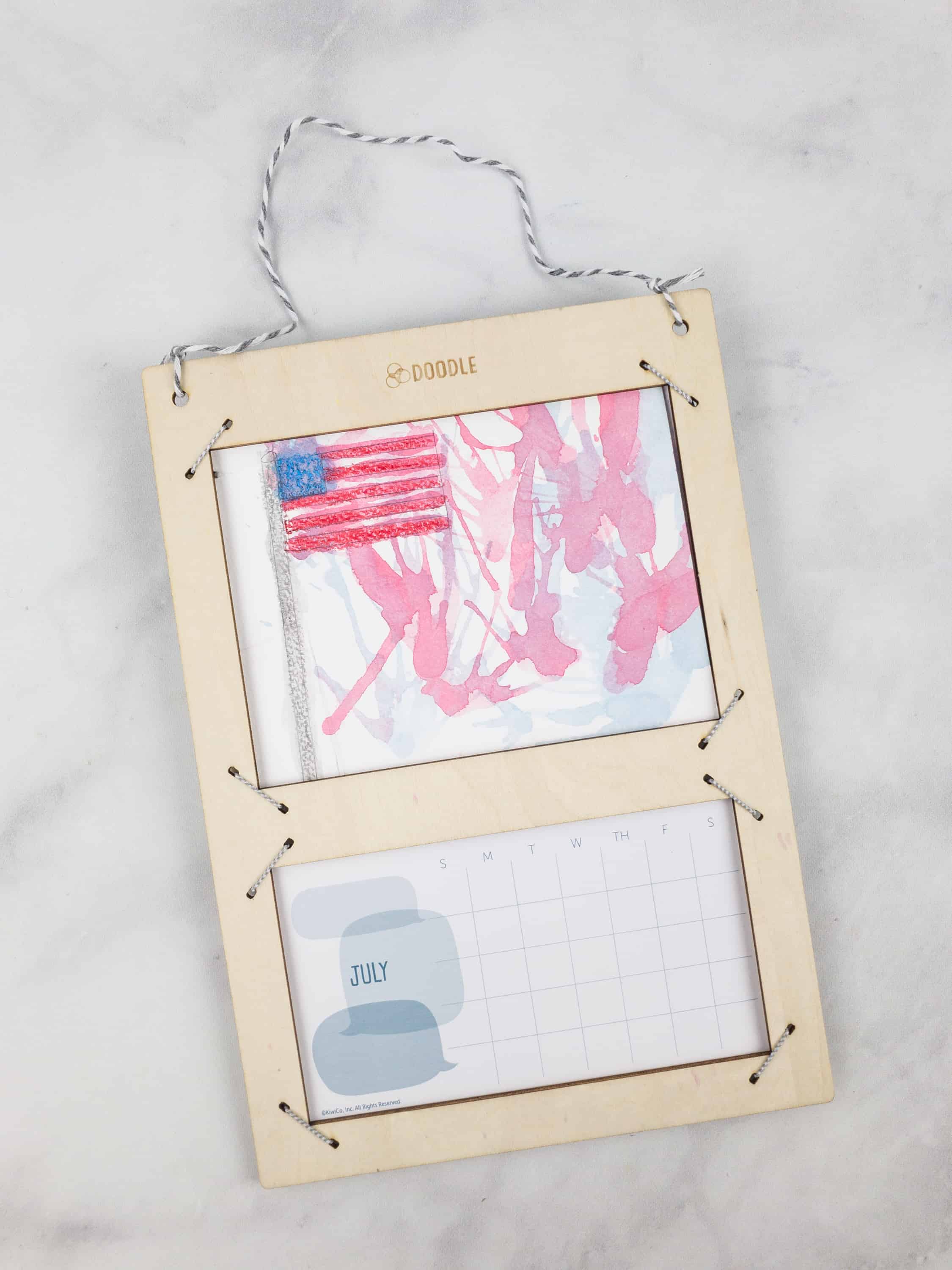 You are free to choose which painting will go for each month and it's up to you to follow a theme or not. Here's a sample! My daughter decided to put an Independence Day themed artwork for July!
This months's Doodle Crate was fun and fascinating! The watercolor activity brings a wide range of learning for my kids, from creativity to being patient with the whole process. Everything we needed for the project is included in the crate and we appreciate the very detailed instructions and procedure that made the activity easier to finish. Doodle Crate is a great subscription for any kid or family who loves crafts!
Did you enjoy this month's activity as much as we did? Let us know in the comments!