Bombay & Cedar is a monthly luxury aromatherapy, beauty, wellness and lifestyle subscription box featuring vegan and cruelty-free full and deluxe size products. Items range from essential oils, diffusers, skincare, books, activities, healthy snacks and other surprises for the discerning woman who values her health, wellness & living a life inspired.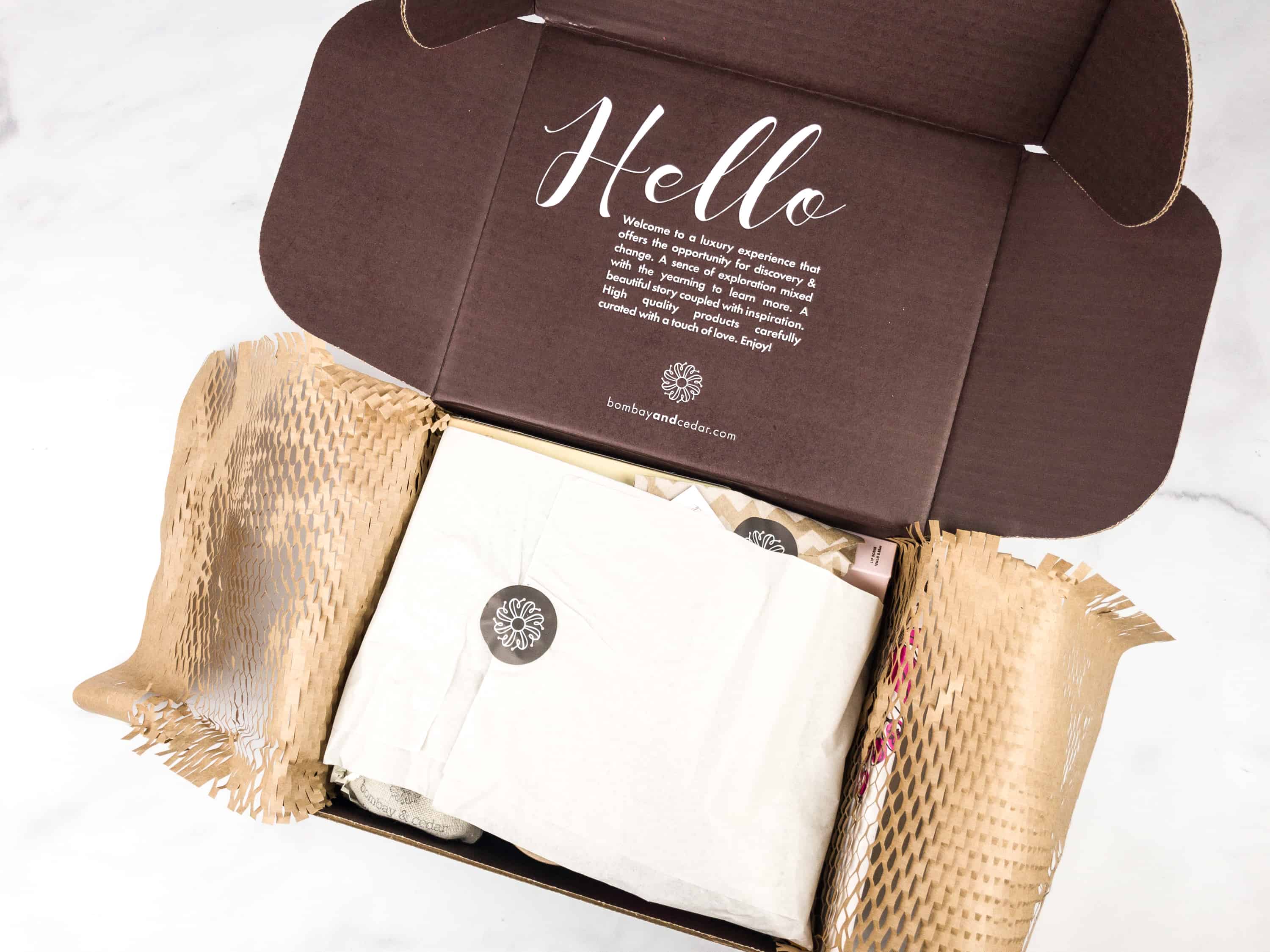 DEAL: Save 10% on your first box! Use coupon code HSLOVE10.
The Bombay & Cedar box has such a pretty presentation!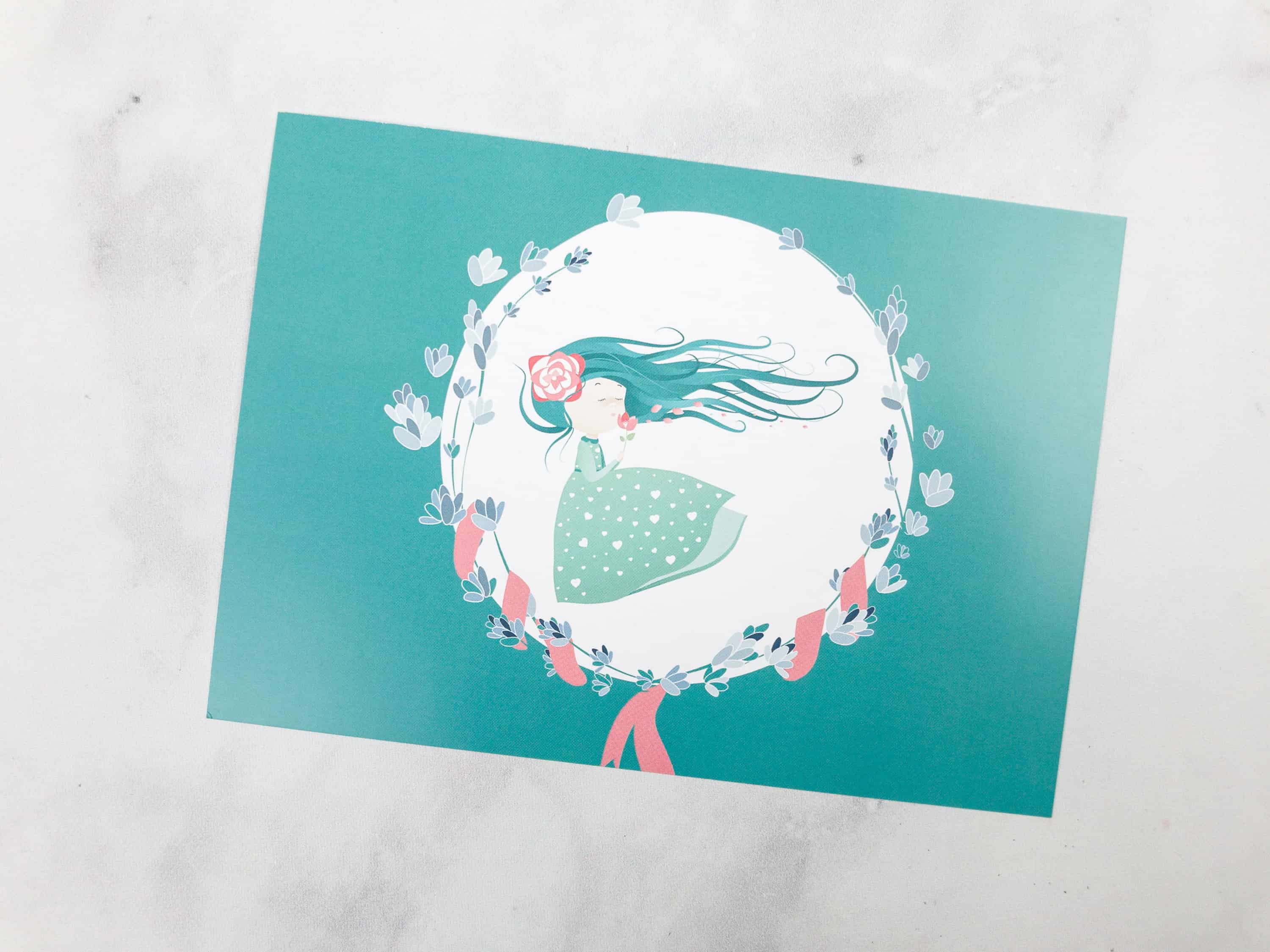 The info card features a love-themed artwork.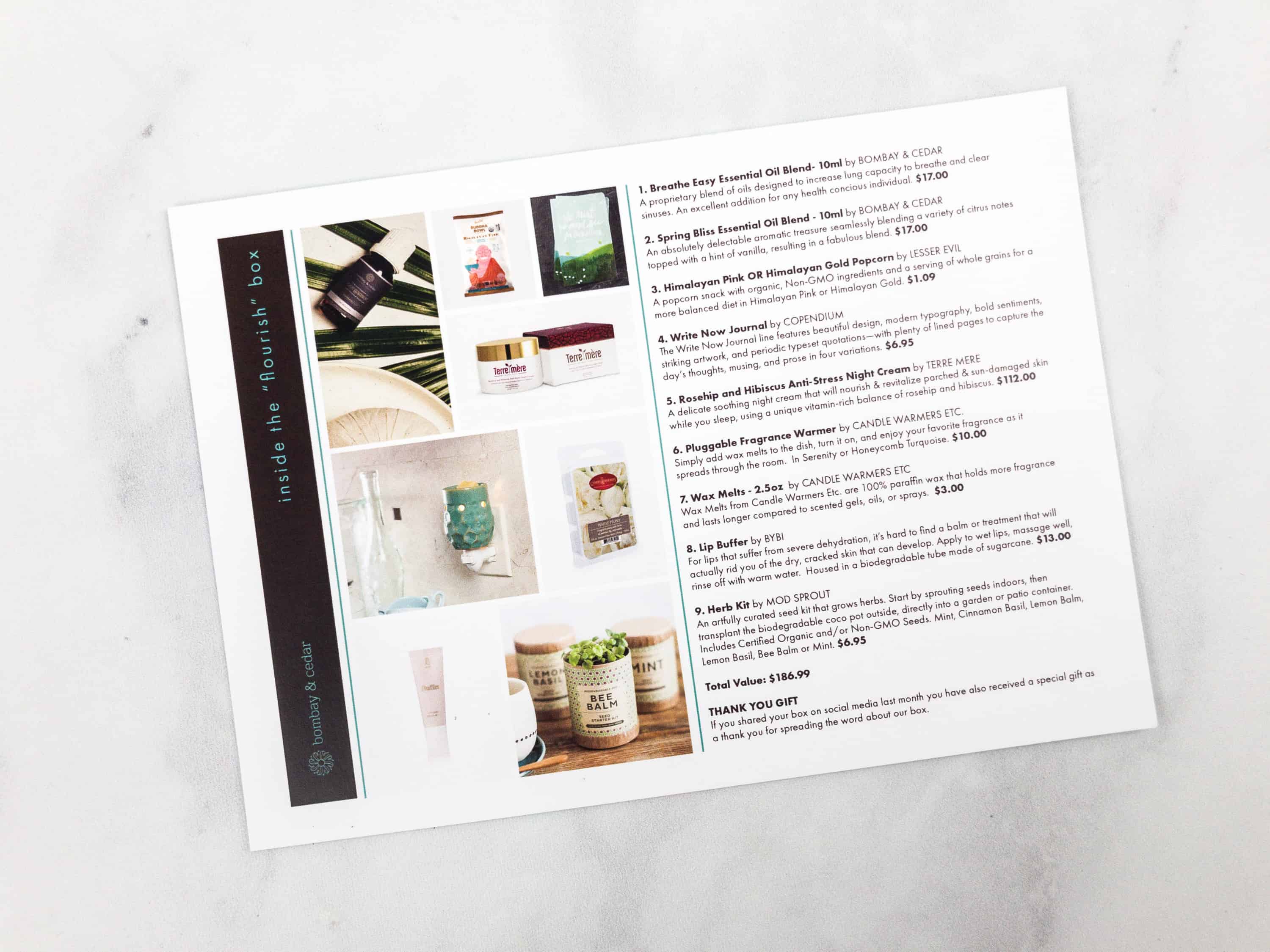 There's an information card that lists the contents of this month's box, with a short description and retail price. The theme is FLOURISH.
Each box comes with a small magazine issue which includes information on the featured essential oils, why to choose the products included, and more.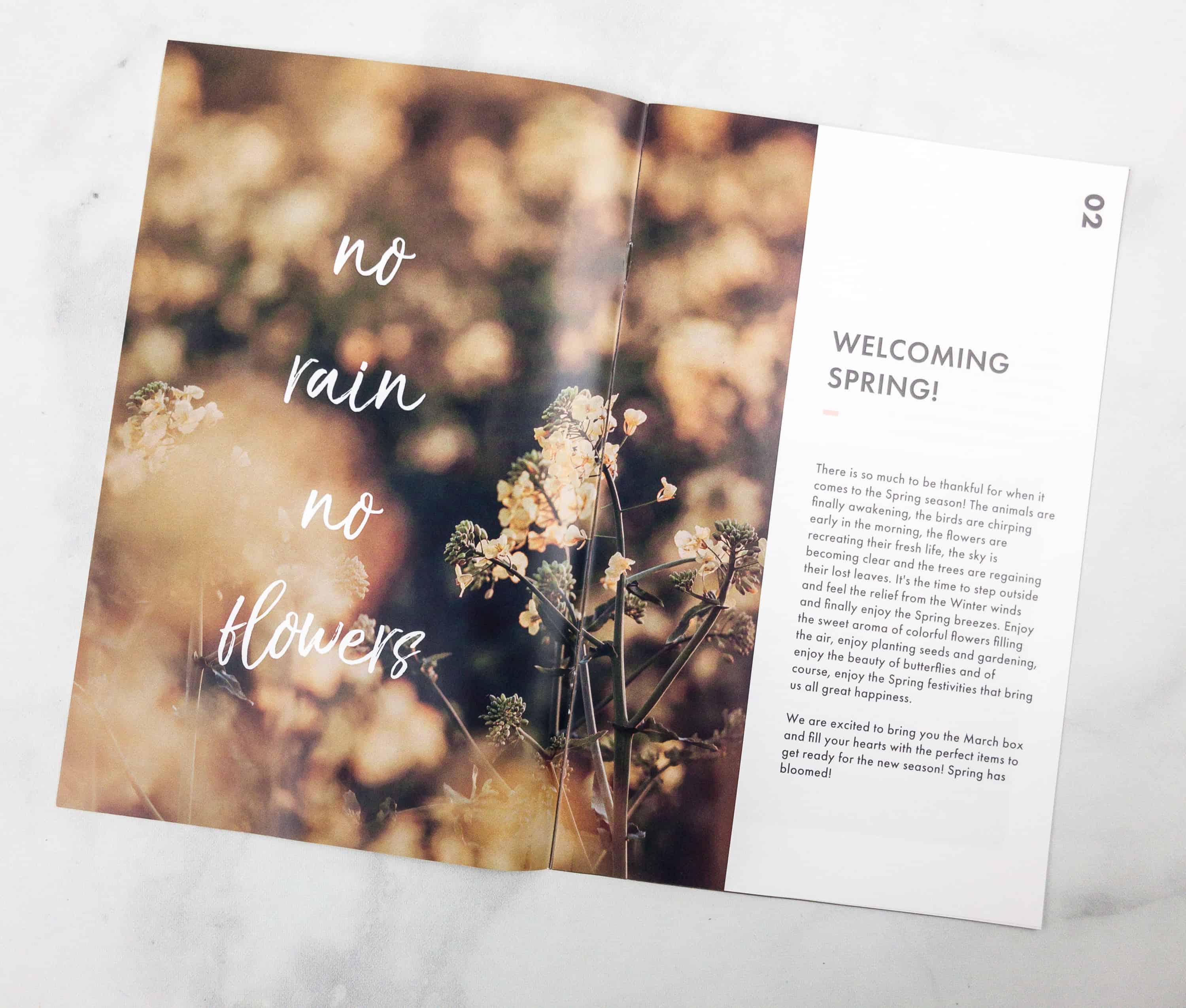 Spring is here!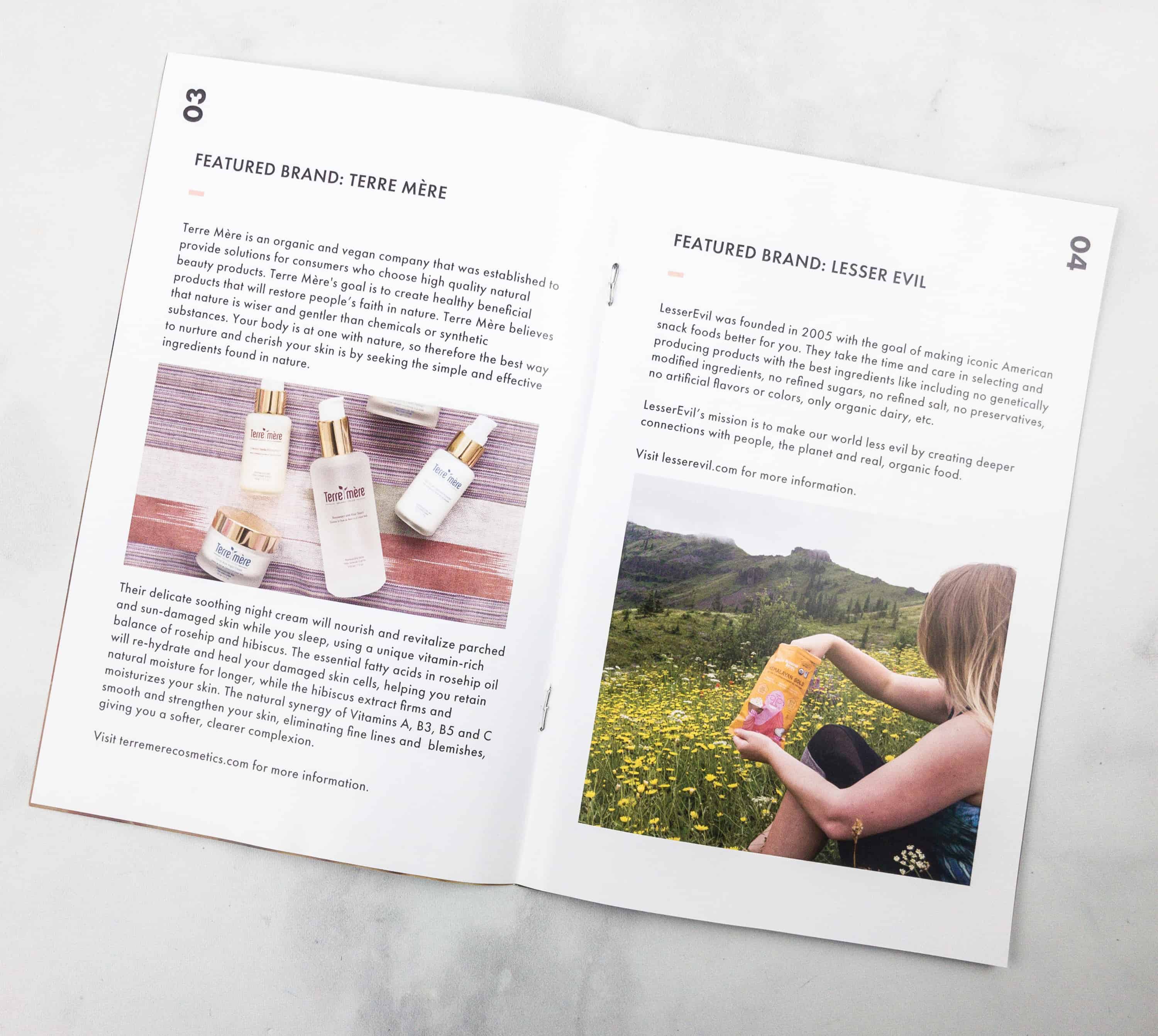 This month's featured brands are Terre Mere and Lesser Evil.
I learned a lot just by going through this magazine. Like this page that features helpful tips to reduce allergies!
There's a thank you note and gift – you can get one by sharing your box on social!
It's a Keeko Botanical Teeth Whitening Pen.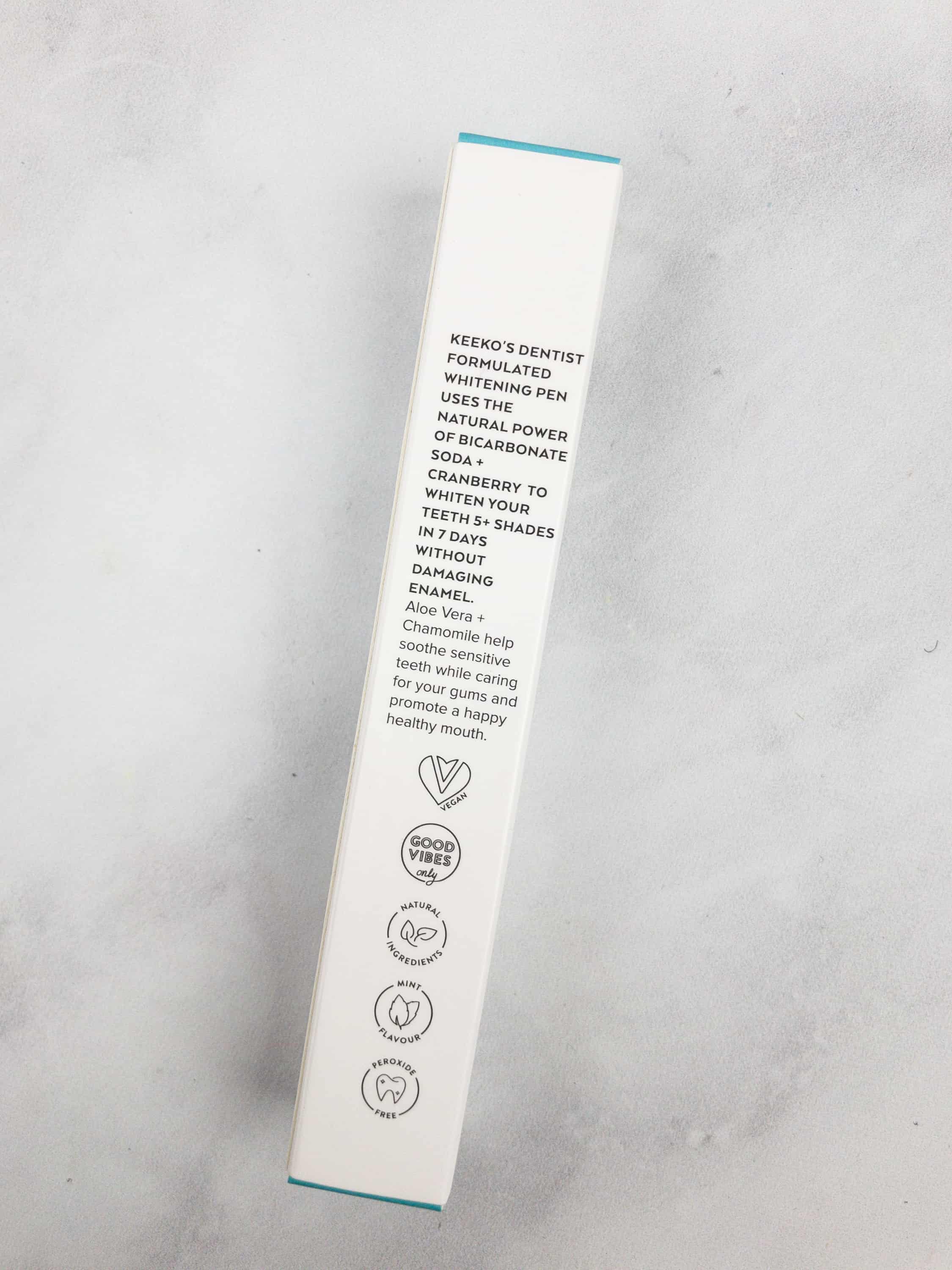 This peroxide-free whitening pen uses the natural power of bicarbonate soda and cranberry to safely whiten your teeth 5+ shade in 7 days without damaging the enamel!
If you post your box on instagram and used the hashtags #TribeBC or #BombayAndCedar, you'll get a free gift in your next box!
The box is full of goodies!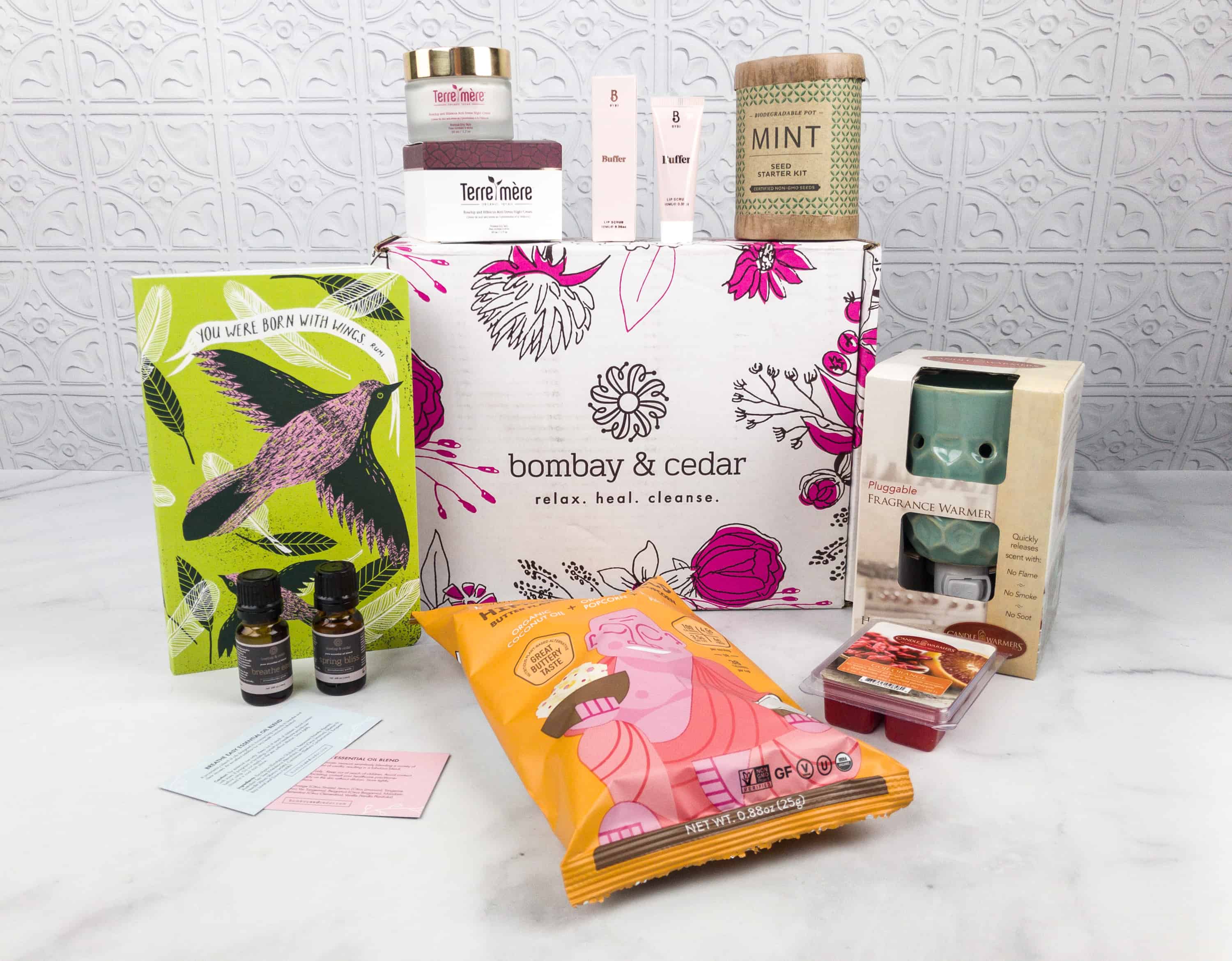 Everything inside this month's box!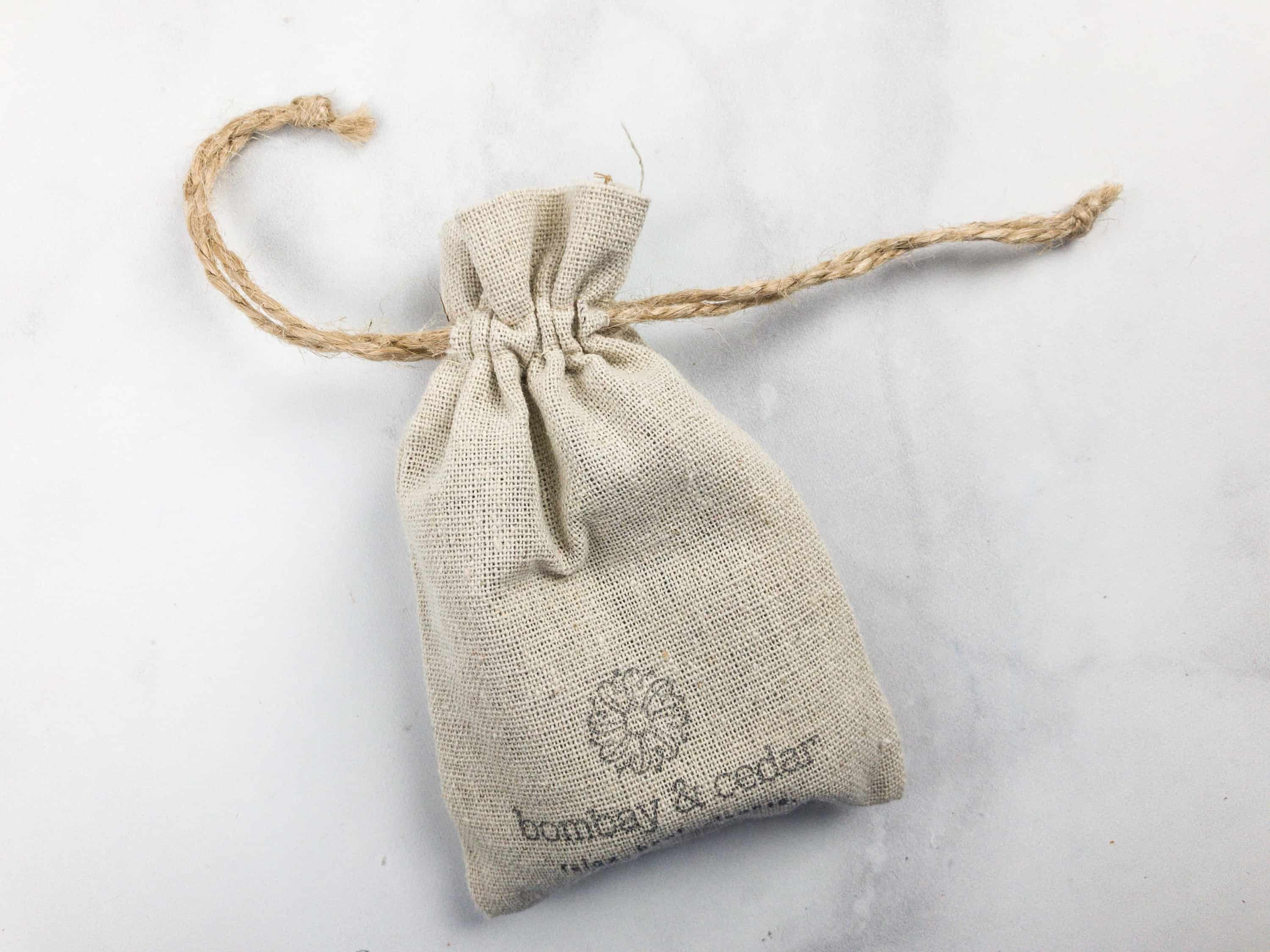 The essential oils that come in this box are always packed up in a nice pouch.

I like Bombay & Cedar essential oils. They're not just relaxing, they have lots of uses and benefits too.
Bombay & Cedar Spring Bliss Essential Oil Blend ($17) This one smells really good as it contains citrus blends topped with a hint of vanilla. The Spring Bliss citrusy ingredients can also serve as bug repellant!
You just have to add a few drops of the essential oil to an aroma diffuser. You can dilute it first with a carrier oil such as jojoba or coconut oil if you plan to apply it to your skin.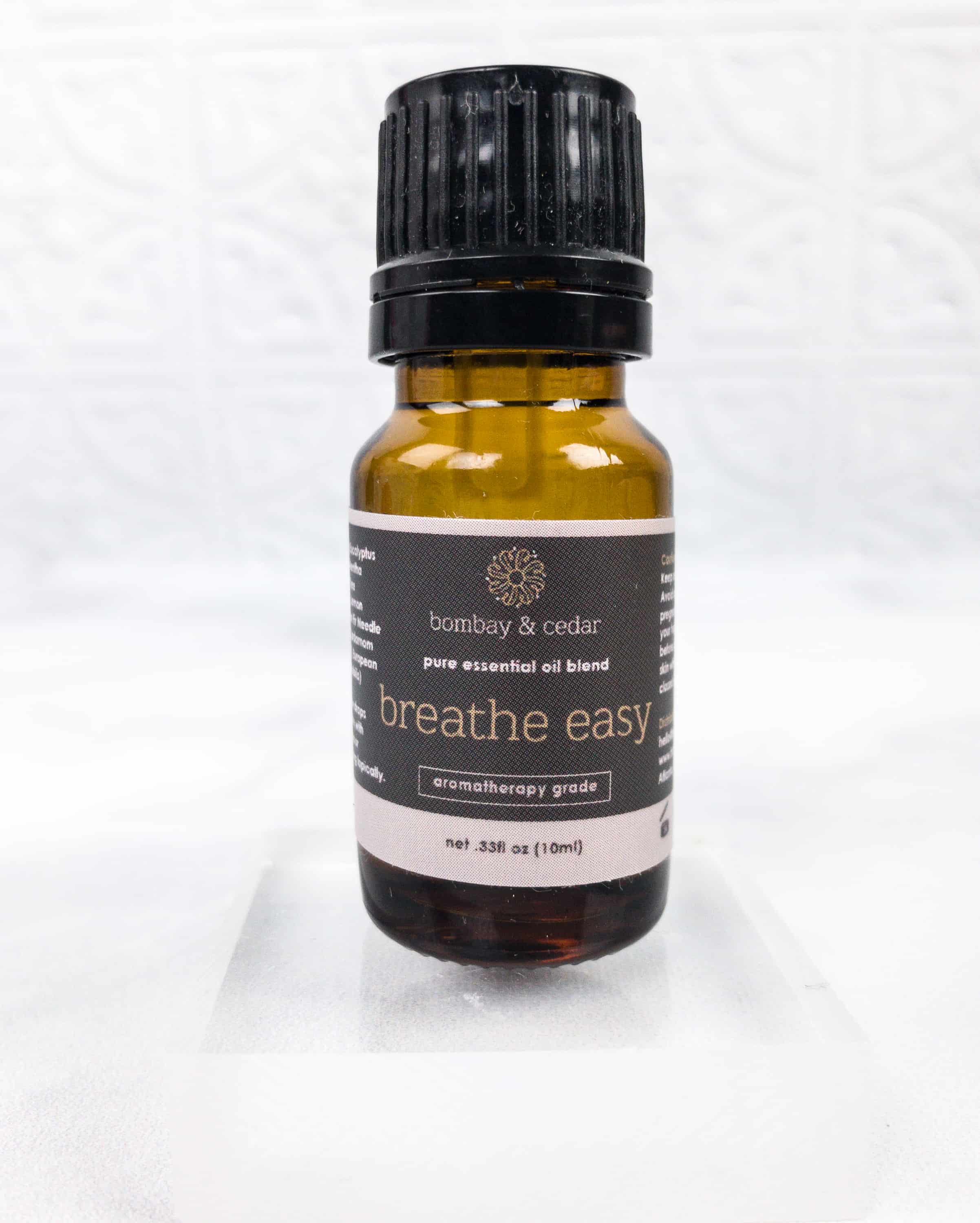 Bombay & Cedar Breathe Easy Essential Oil Blend ($17) This essential oil blend is great for increasing lung capacity and clearing the sinuses.
Breathe Easy has minty ingredients like eucalyptus, peppermint, and Australian tea tree.
It's good to clear off the sinuses so you can breathe easy and feel good and light.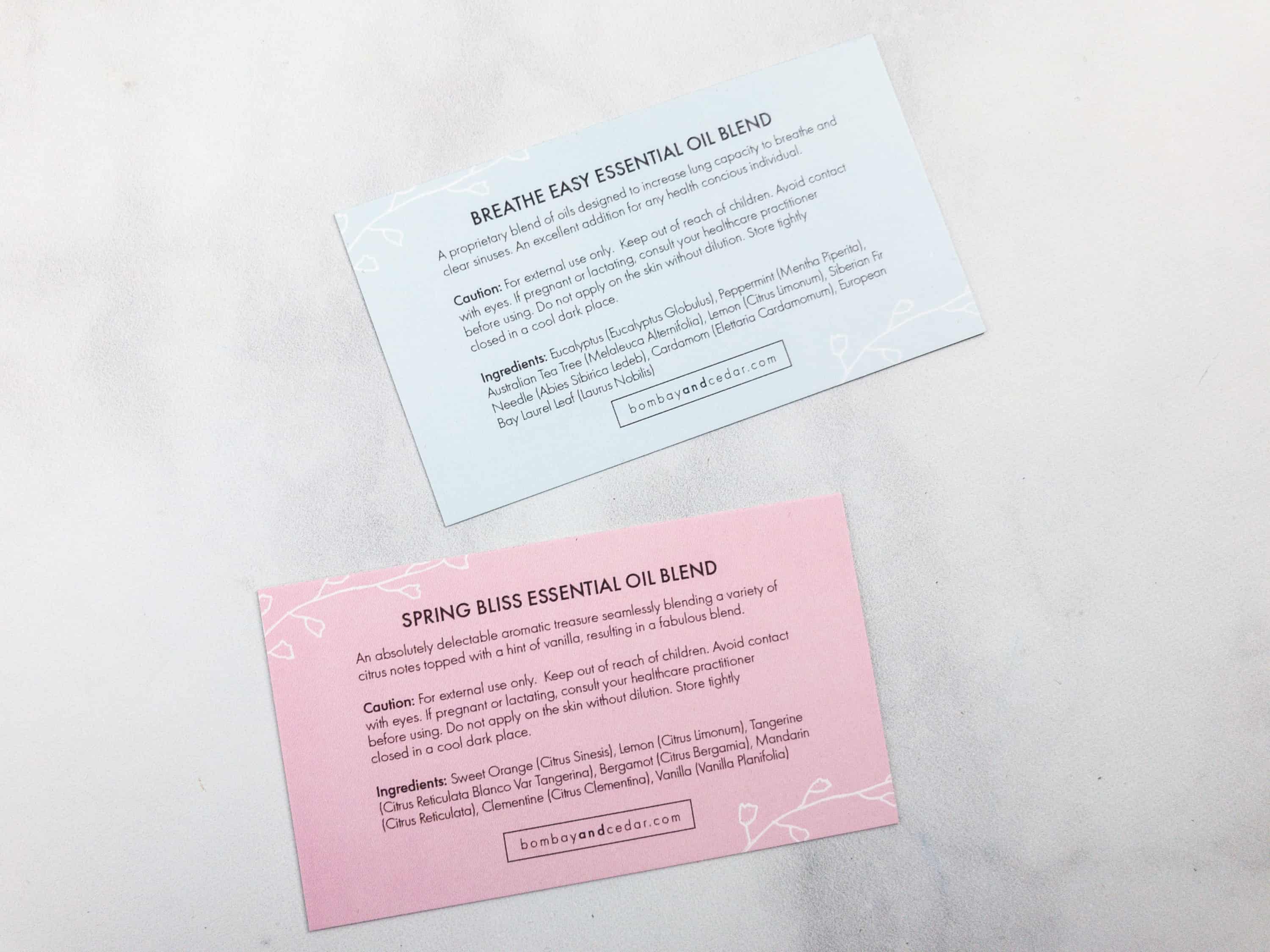 More information about the essential oils can be found on these cards.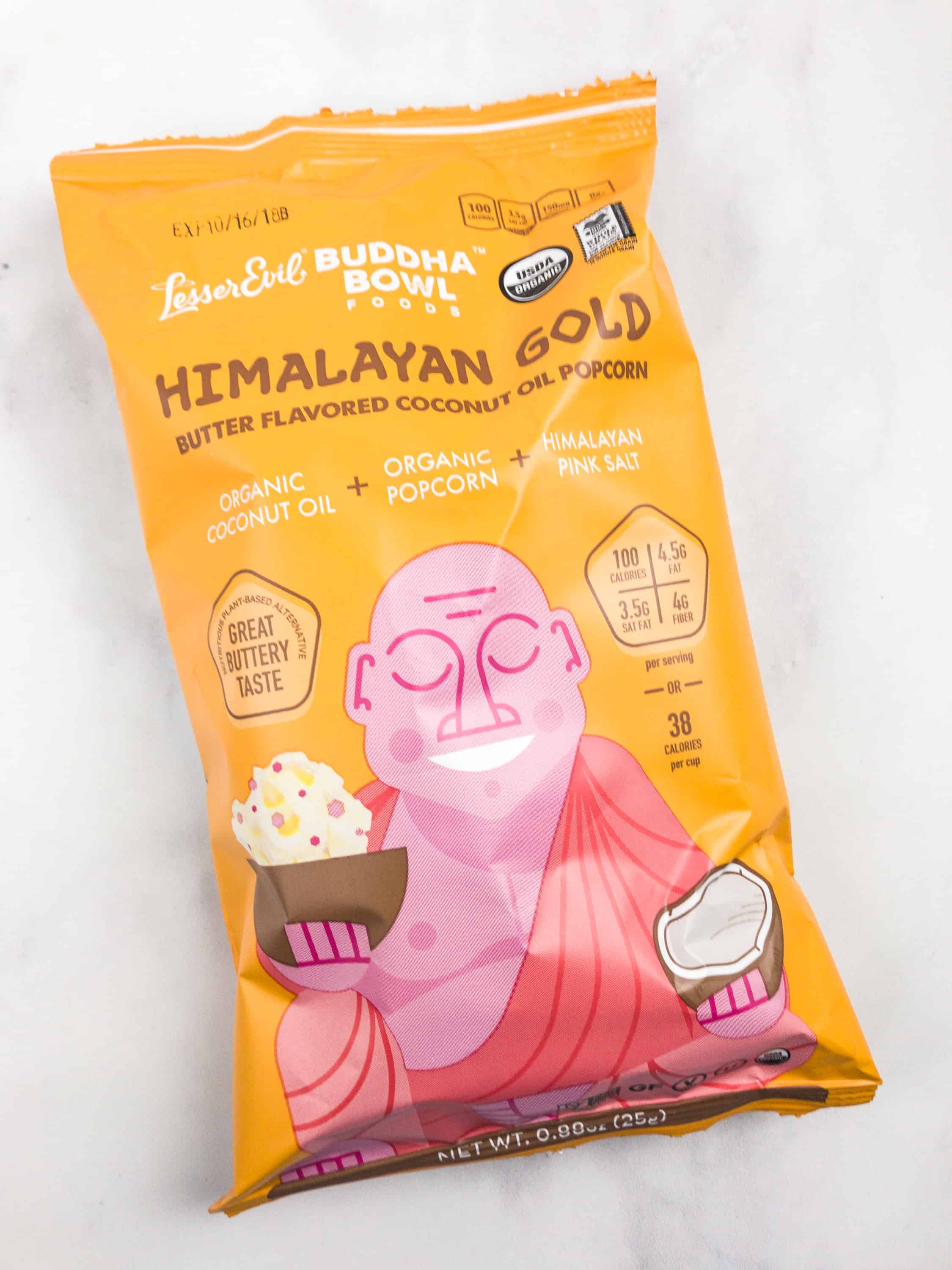 Lesser Evil Himalayan Gold Popcorn ($1.09) This bag of popcorn is non-dairy, yet tastes buttery because it is made with organic coconut oil and a blend of organic botanical extracts that mimic that yummy butter flavor. It also contains Himalayan pink salt.
These were light and crunchy. The popcorn tastes just as good as (or better than!) the usual popcorn you can get from stores, but this is definitely healthier!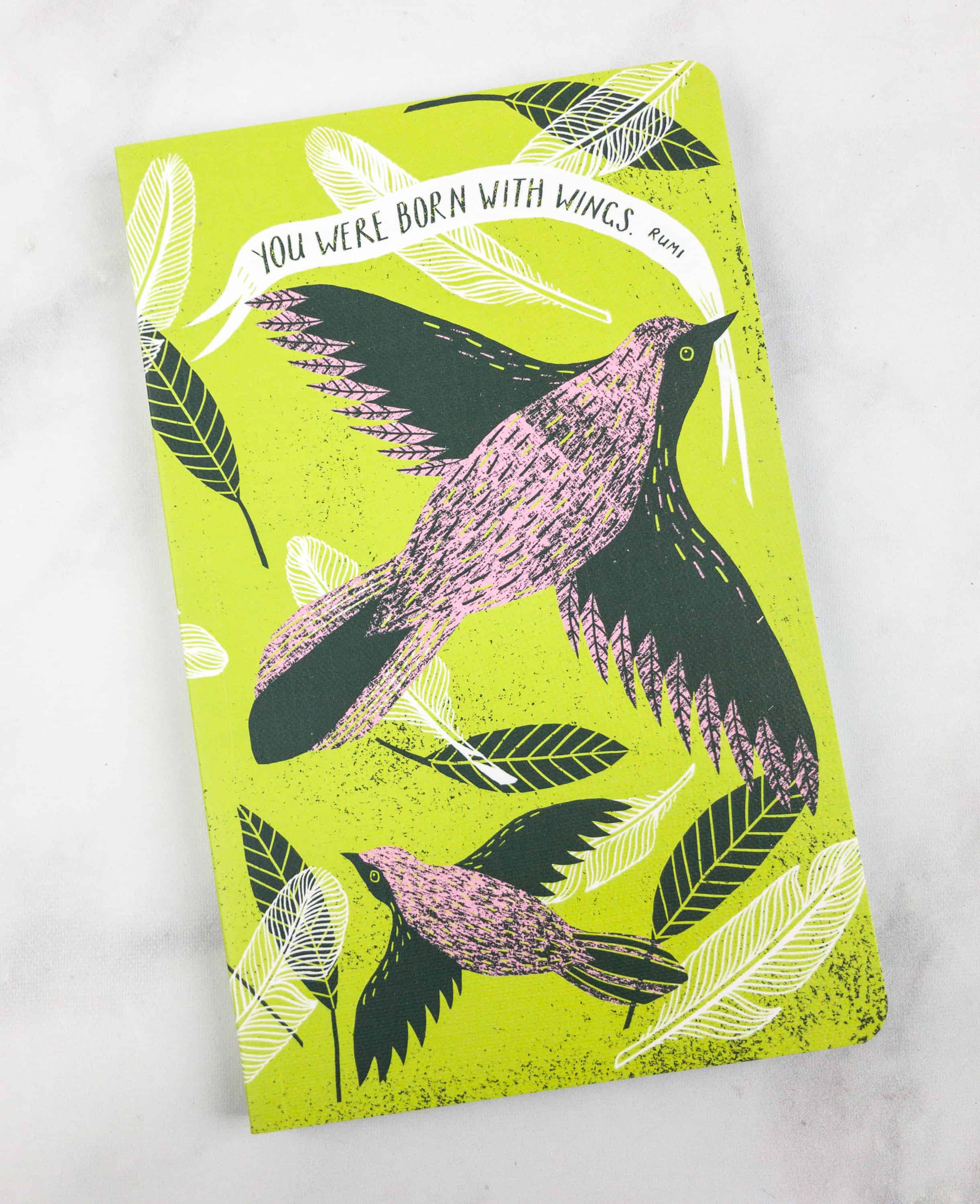 Copendium Write Now Journal ($6.95) I'm getting spring vibes from this journal featuring birds and leaves. It measures 8″ x 5″ and comes with a soft cover.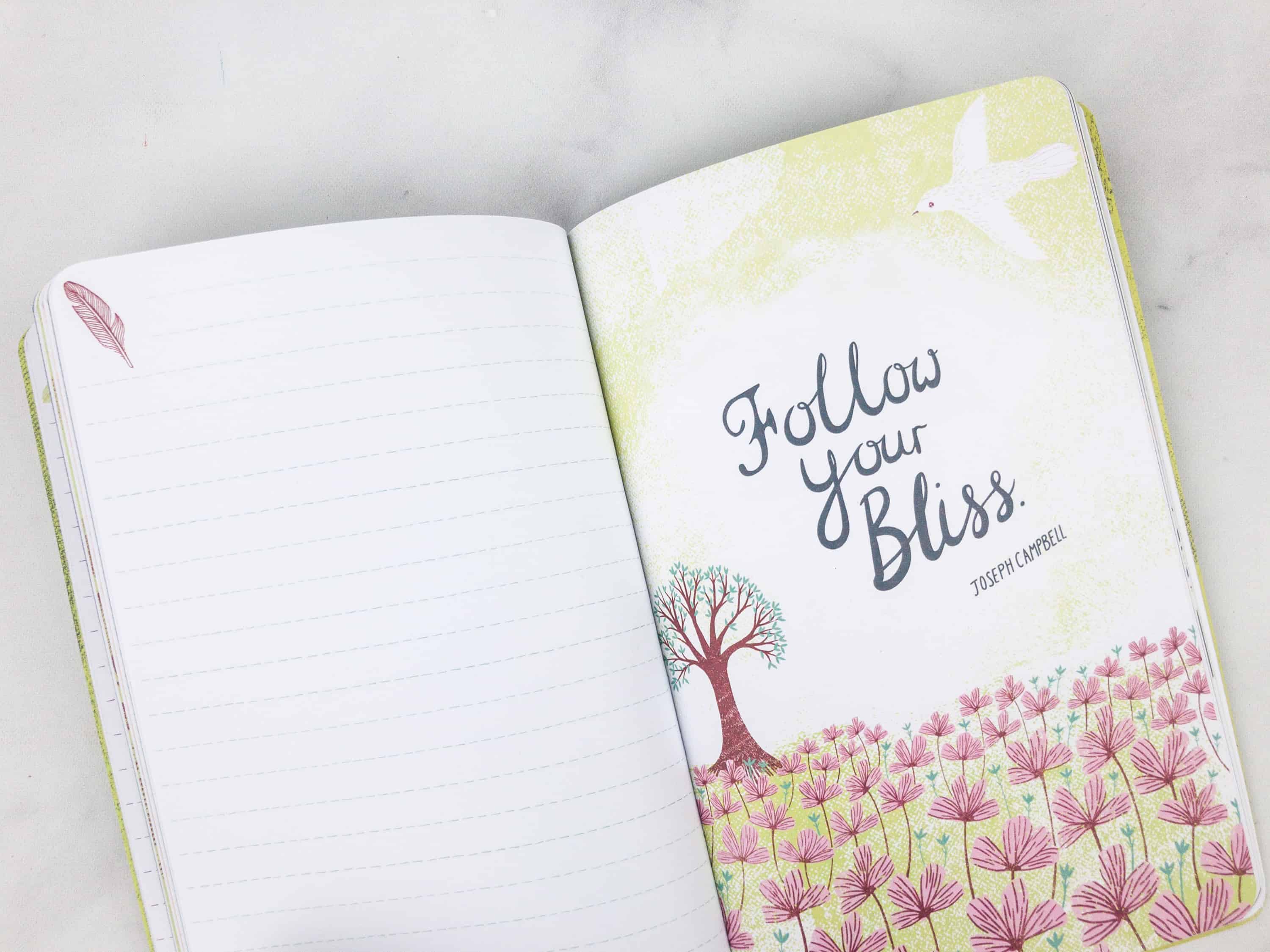 It has a total of 128 lined pages. There are also pages with artwork and encouraging quotes.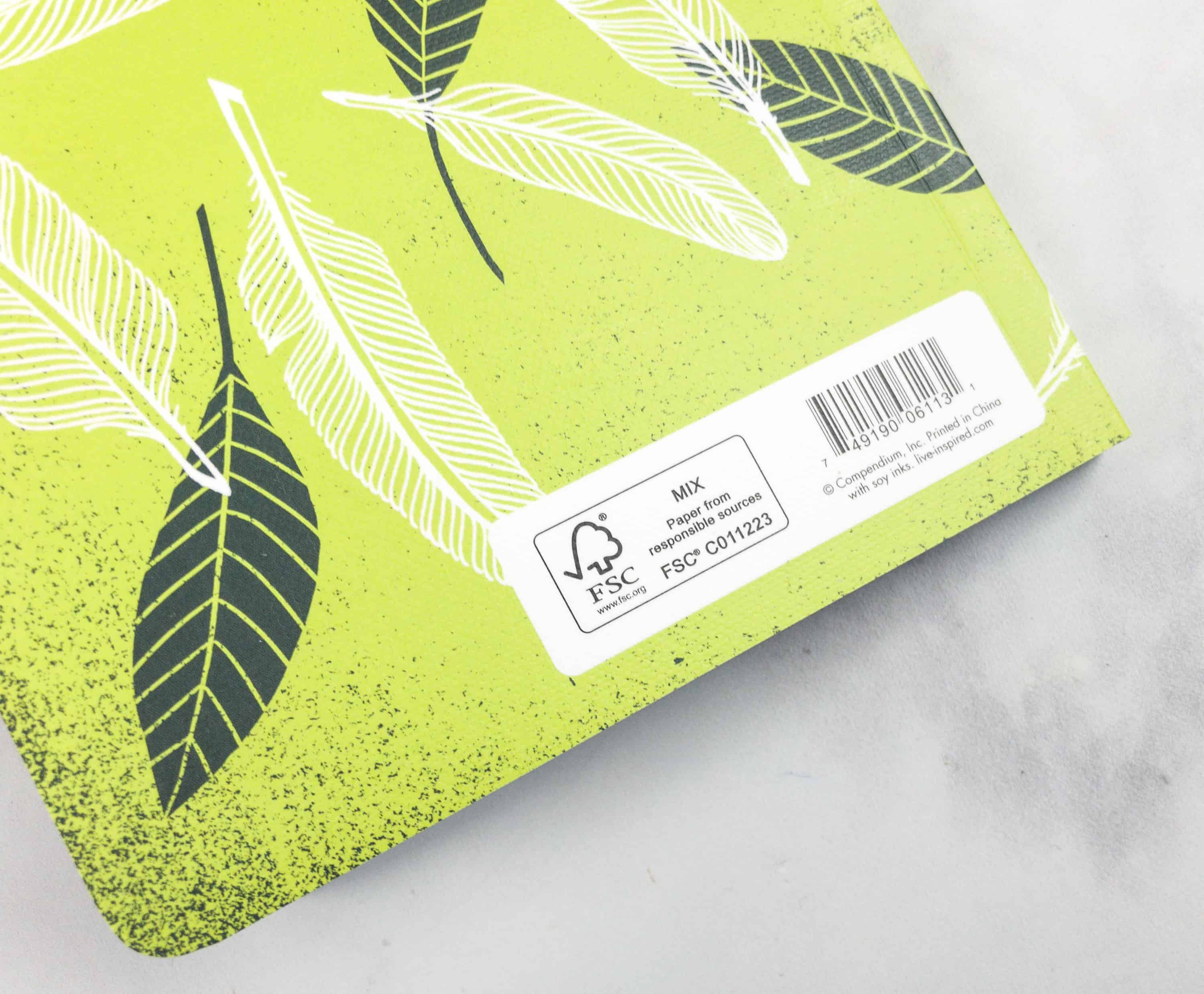 The journal is printed with soy ink on FSC-certified paper. This is the great start to a spring journal!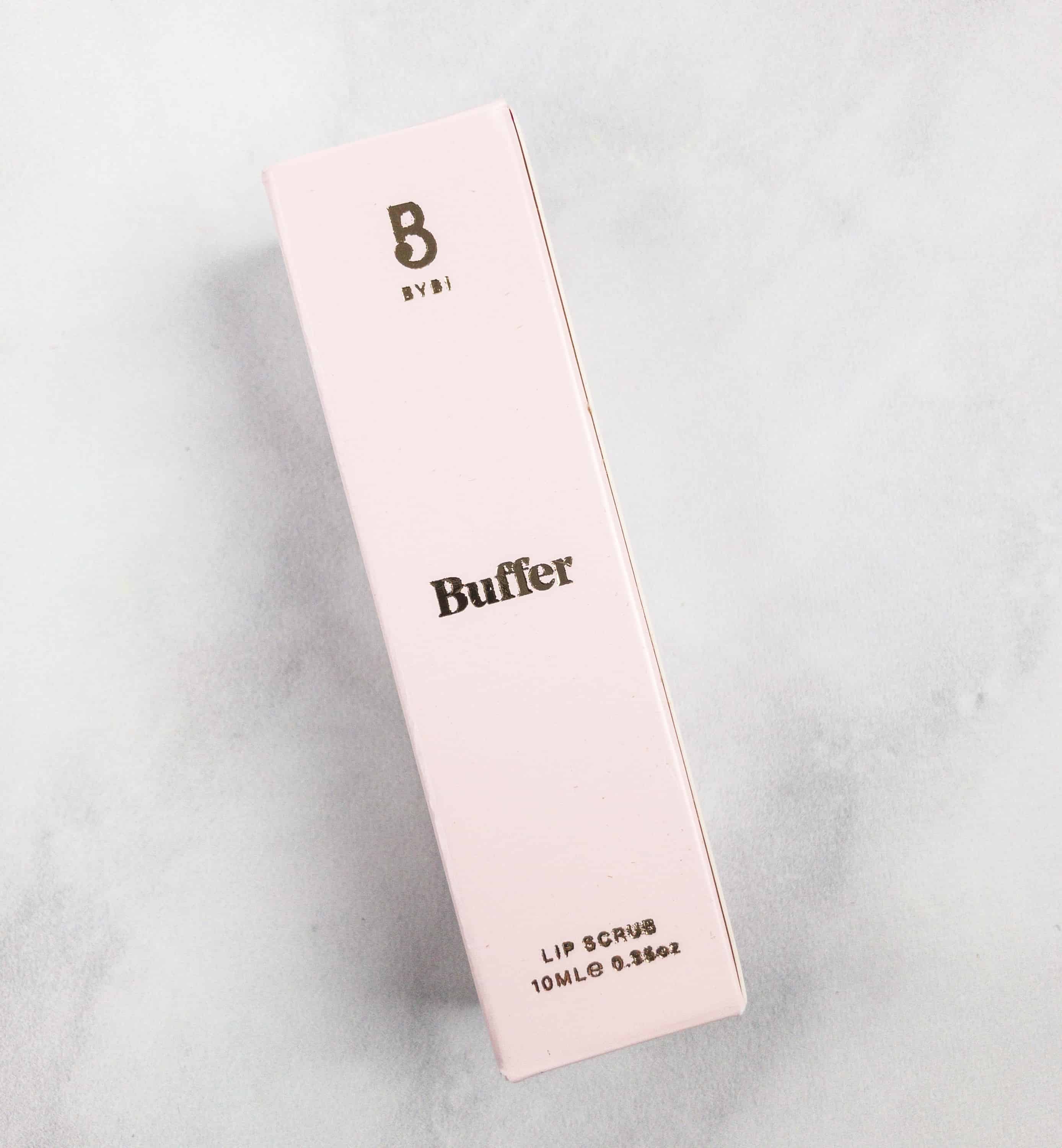 BYBI Lip Buffer ($13) This moisturizing scrub works as a treatment for dry and cracked lips. It makes the lips look fuller and healthy with continued use.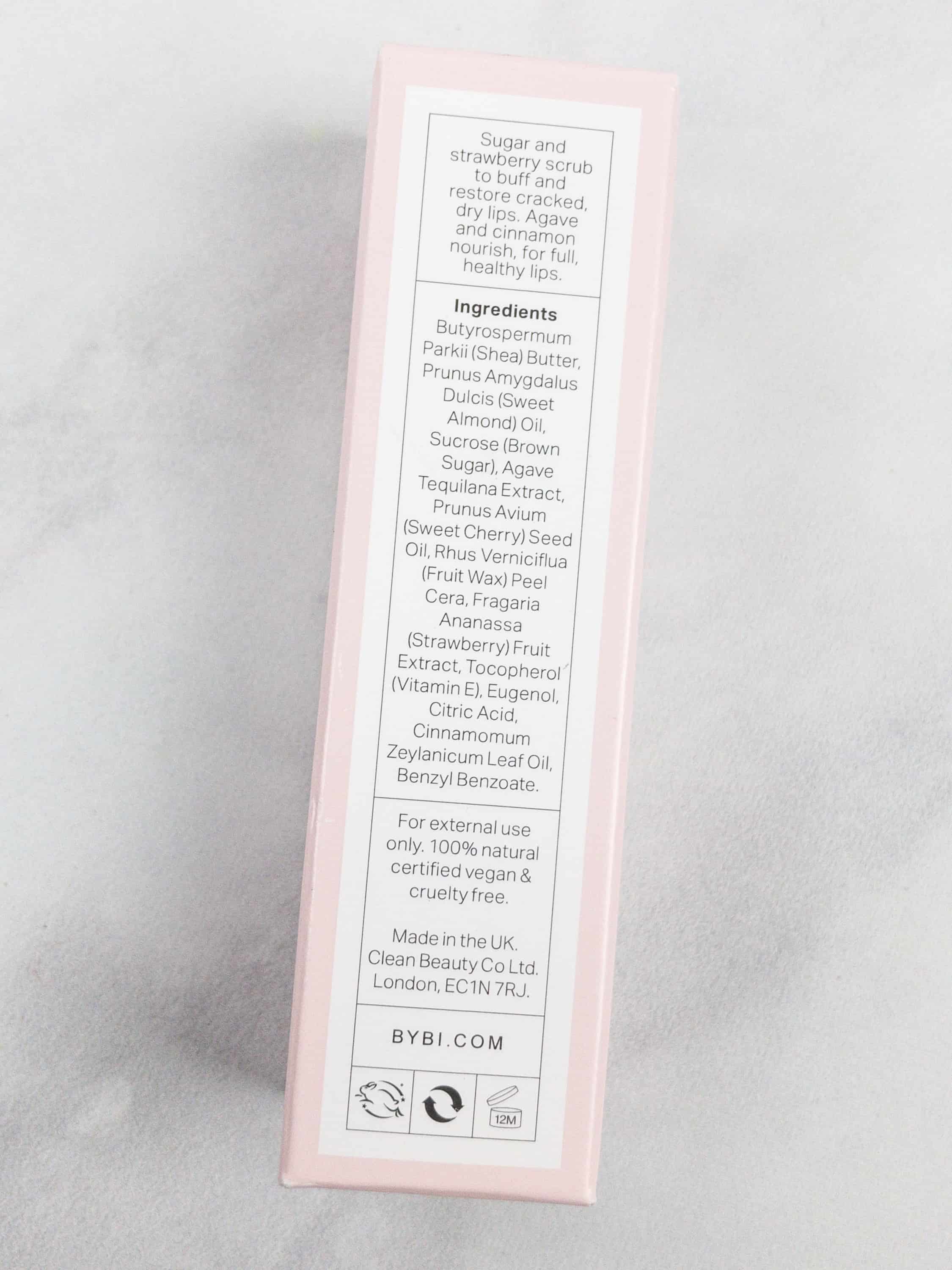 Sugar and strawberry work together to scrub, buff, and restore the lips. Meanwhile, cinnamon and agave gives lips the nourishment they need.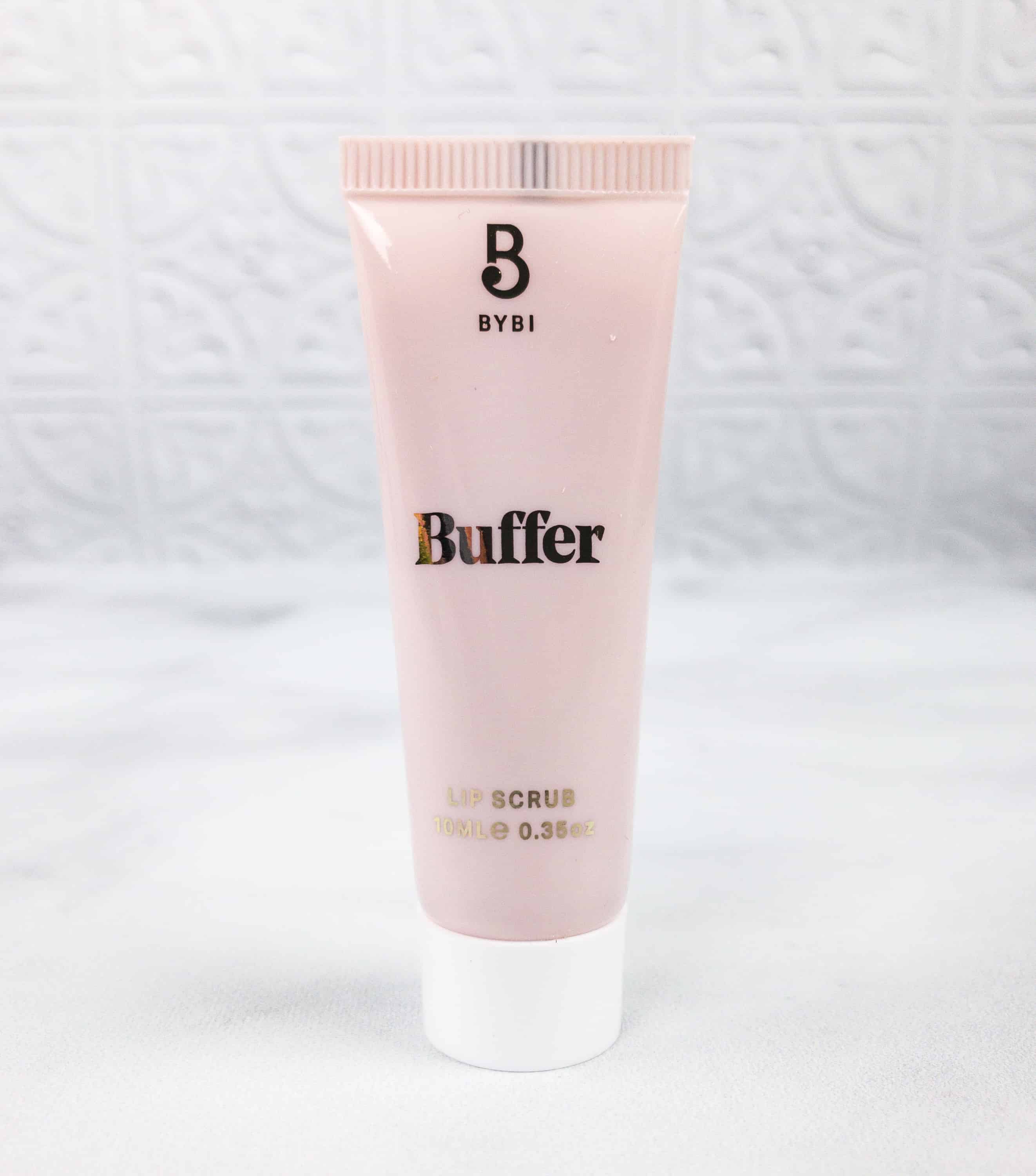 It comes in a pretty pink tube. To use, just apply to wet lips, massage well, then rinse off with warm water.
It's 100% natural, certified vegan, and cruelty-free!
Terre Mere Rosehip & Hibiscus Anti Stress Night Cream ($112) Yes, that price is right – this is the full-size jar! With an intensive and nutrient-rich formulation, this pricey night cream helps revitalize sun-damaged and parched skin while you sleep.
You can use it after cleansing and toning. Just apply a small amount on your skin, working upwards from your neck in a gentle circular motion. The formula is lightweight and fluffy, and it smells great too!
It contains rosehip and hibiscus to nourish, firm, moisturize, and repair skin.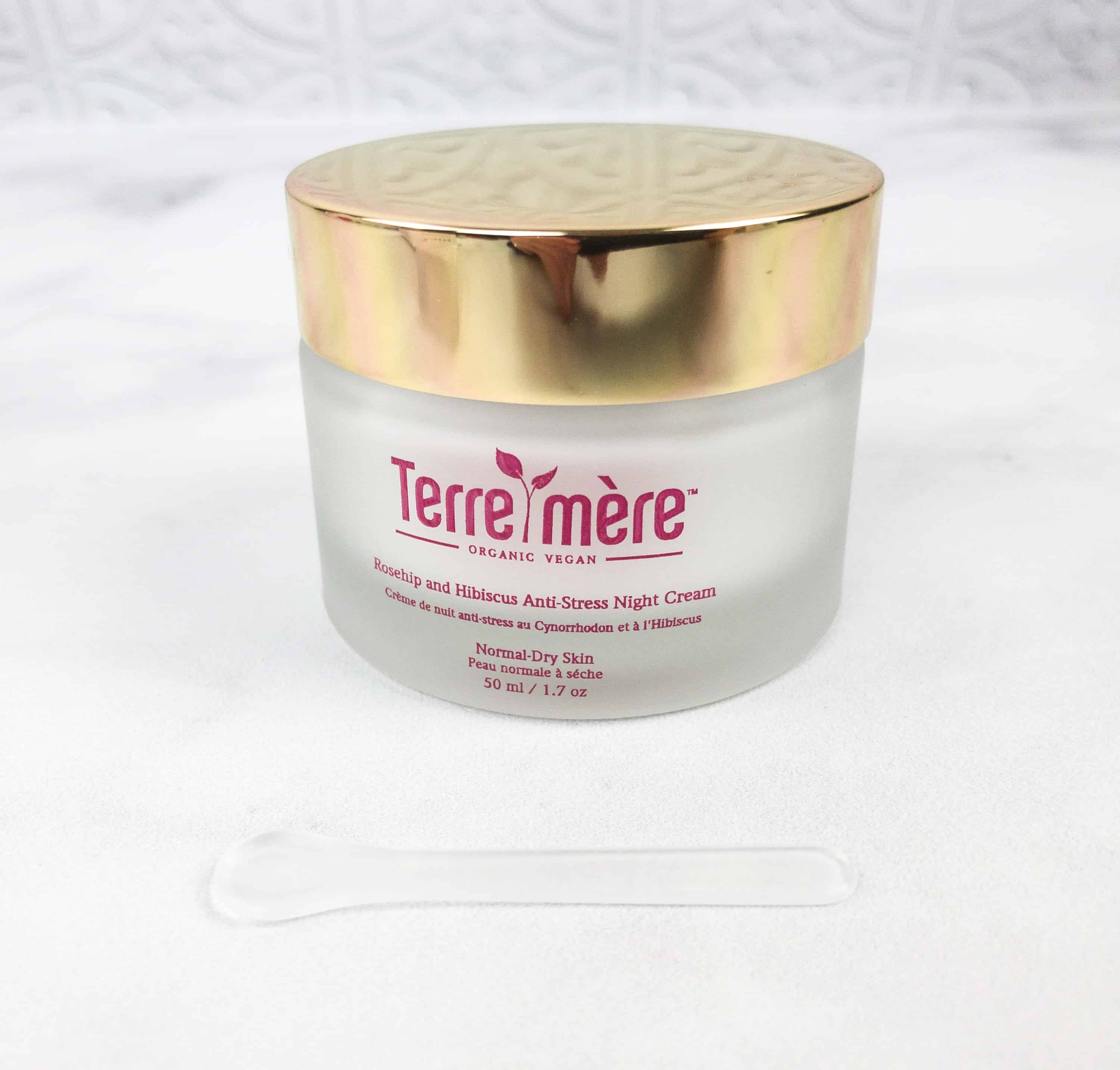 The cream comes in an elegant glass container, with a golden screw cap.
It also comes with a spatula to help you with scooping up the product. I absolutely adored this plant-based night cream and I'm still squealing over this luxe product being in the box!
Mod Sprout Herb Kit ($7) All you need to grow herbs in your own backyard, kitchen, windowsill, or wherever you'd like is included in this kit made with environment-friendly materials.
We're growing mint!
Mint is perfect for small gardens, either indoors or outdoors. Small pots can also be placed in the kitchen so when you need the certain plant as an ingredient, you can easily get them, while they continue to nourish and grow. I think this is a fun and easy way to get a little spring in our lives. Plus it's great for cocktails. Just sayin. Or lemonade!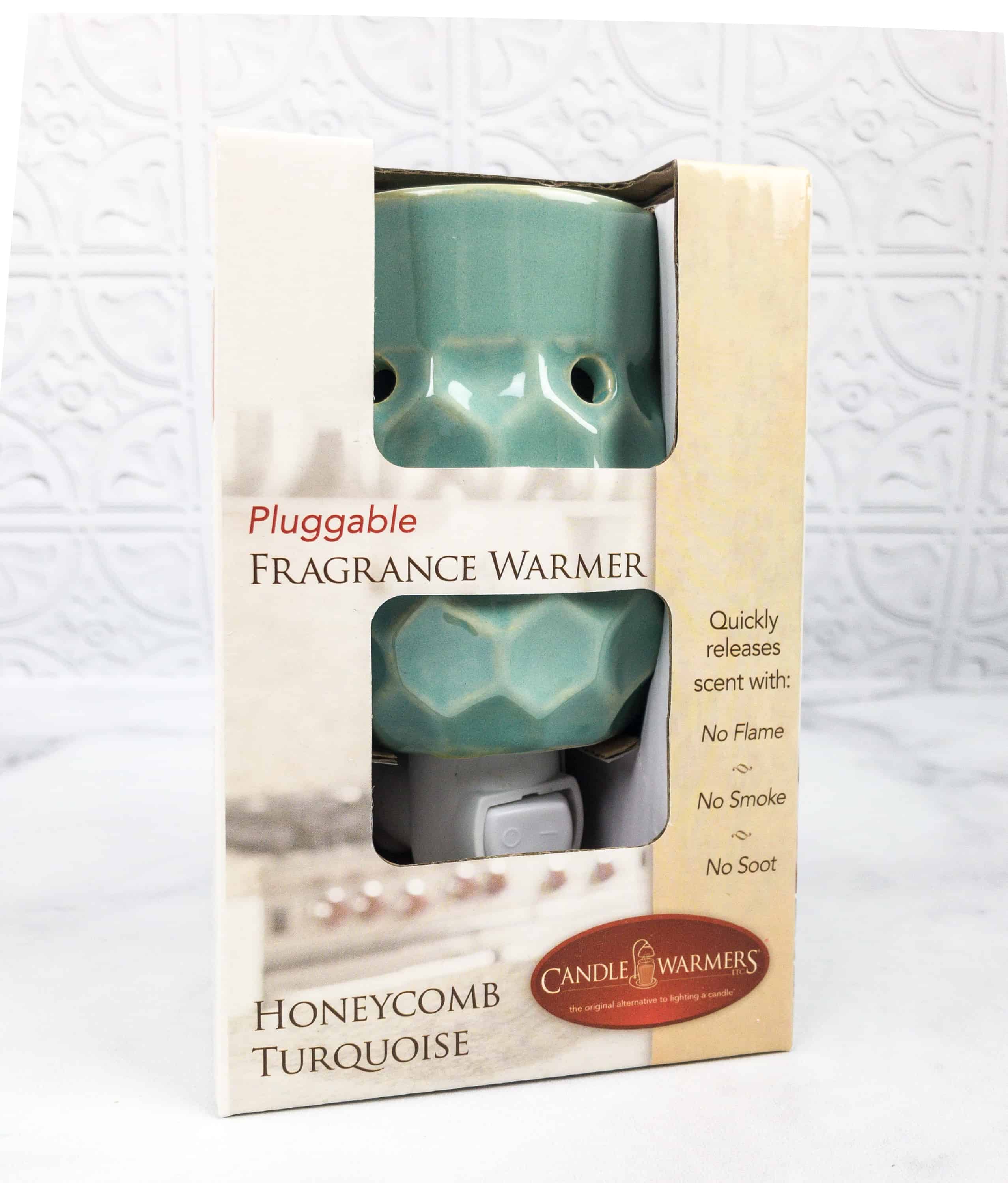 Candle Warmers Etc. Pluggable Fragrance Warmer ($10) Candle warmers are flame-, smoke- and soot-less, and that really makes them easy to use!
This fragrance warmer can be easily plugged in an outlet and switched on. The warming bulb helps melt the waxes out.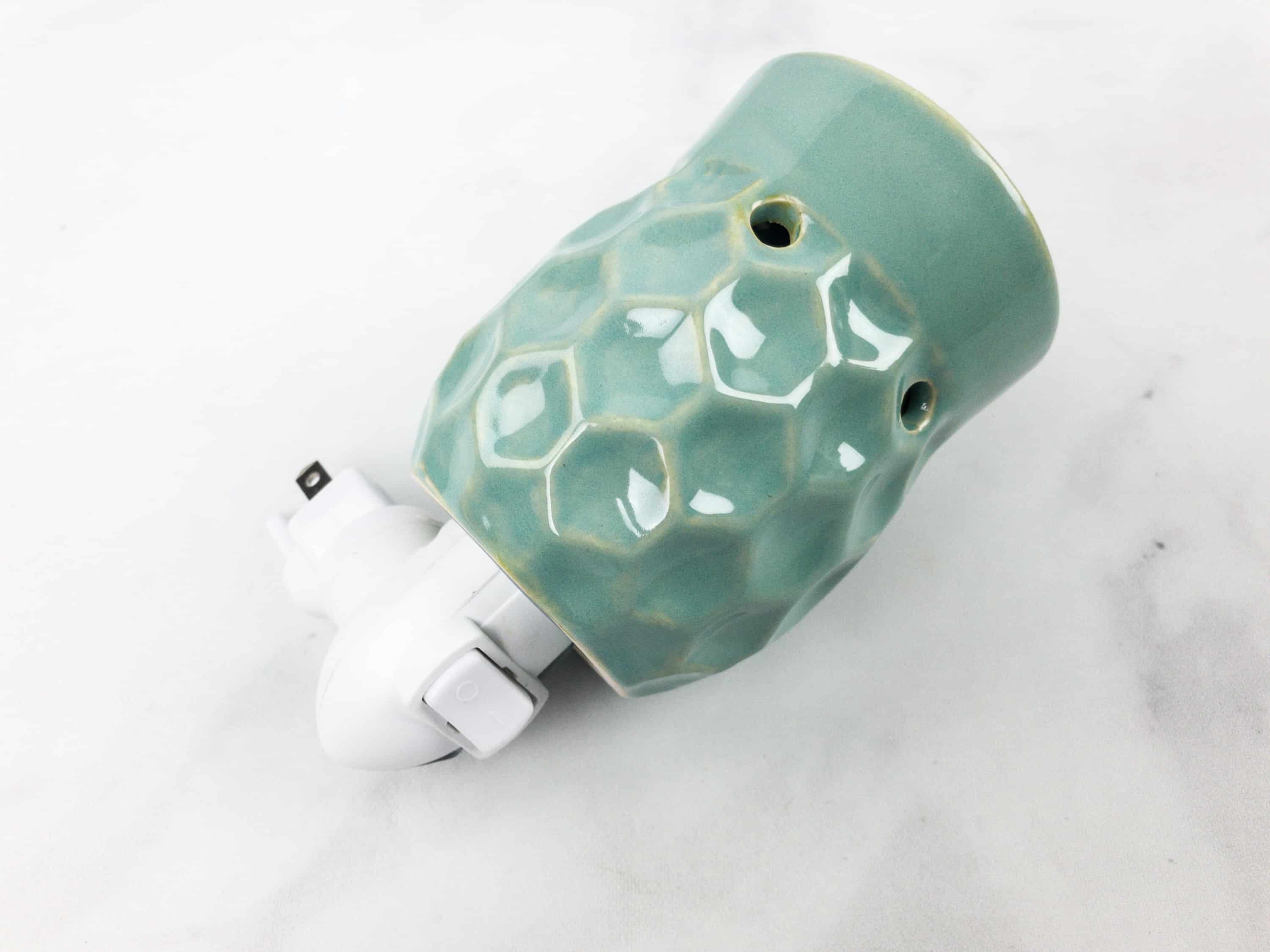 It is made of ceramic and has a turquoise honeycomb design. Clean up is easy too but most of all I love the serene shade of this warmer, which is going right in my kitchen!
Candle Warmers Etc. Wax Melts ($3) Also included in the box is a set of wax melts, so we can test out our new fragrance warmer right away!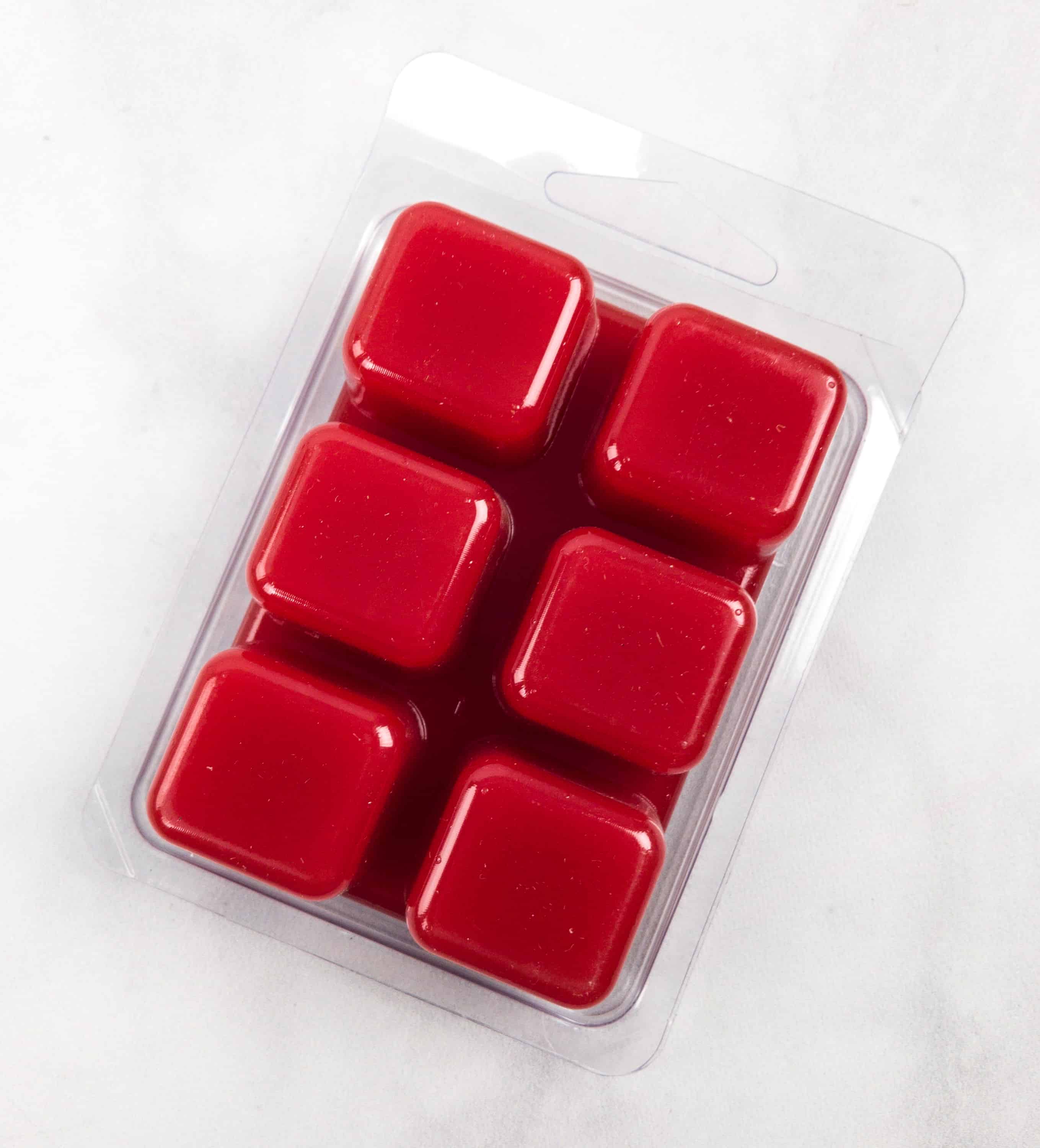 Goji orange is a blend of Tarocco oranges, goji berries, and crushed pineapple. Its delicious smell didn't disappoint!
The back of the package comes with easy-to-follow instructions in using the wax melts with the warmer.
I tried using them, and the fragrance warmer works effectively! I love that my room now smells citrusy and energizing!
Bombay & Cedar's thoughtful curation of items for the mind, the body, and even for the environment is really impressive. I love the night cream and lip scrub because I find them usable for the season and for my skincare routine. I also appreciate the fragrance warmers for my home, and the mint plant kit for my little garden. It's definitely a worthy box to try out, especially if you're into supporting vegan, cruelty-free, and environment-friendly products. Plus the value is really there on this box – about $187, more than 3 times the price of the box!
What was your favorite in this month's Bombay & Cedar box?