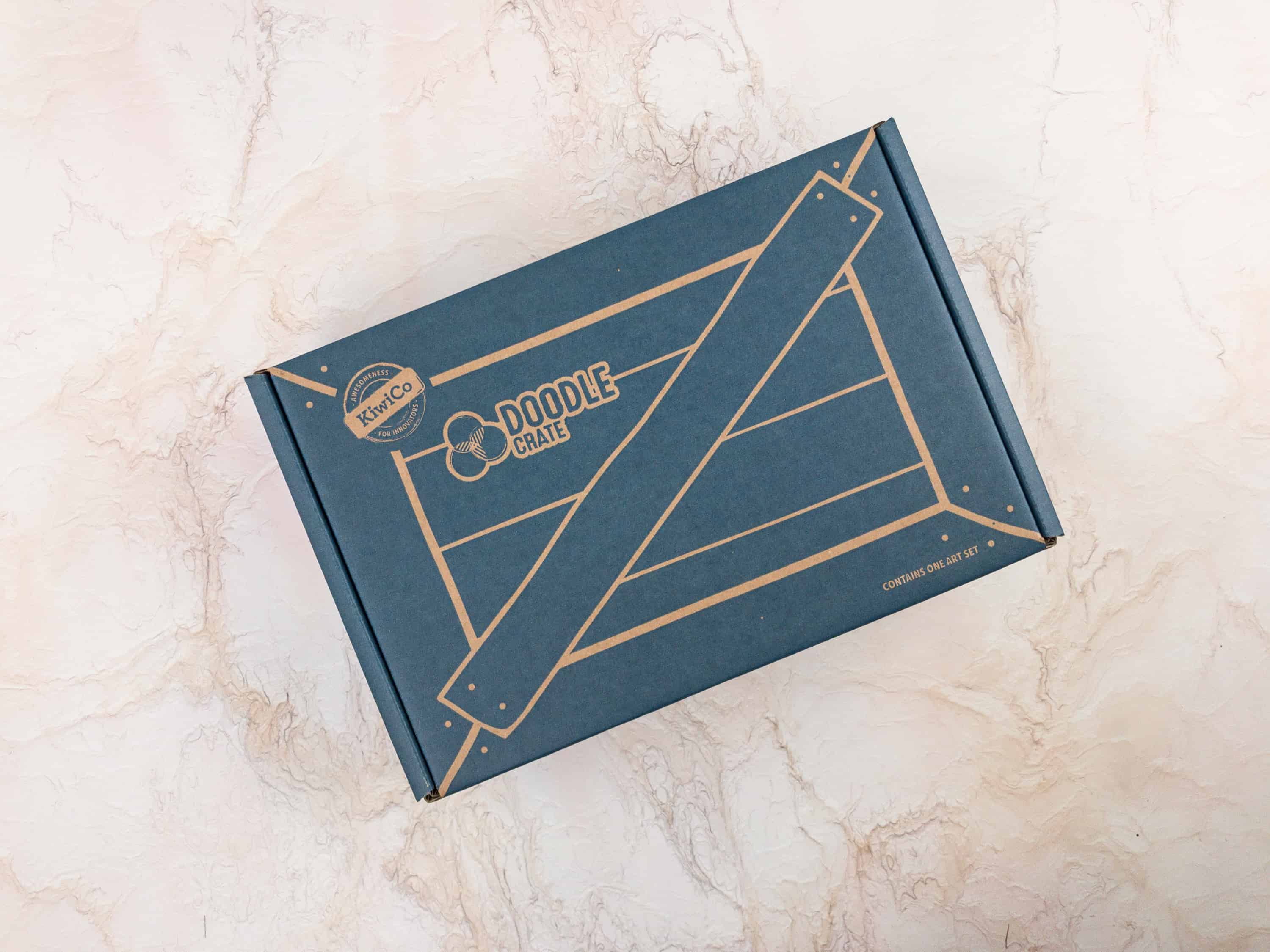 Doodle Crate is a member of the KiwiCo family geared toward kids 9+. It inspires young makers to learn new skills and gain creative confidence through craft and art projects by teaching them basic and intermediate techniques of a new artistic medium each month. The sky is the limit, and crafts made from the same kit can be kept simple, or they can be made as intricate as the artist desires.
Though geared toward kids, Doodle Crate is gender neutral and also excellent for anyone (even adults) wanting a craft subscription. In our experience, this is the best "arts and crafts" box for older kids, tweens, teens, and adults – the end result is nearly always something you will want to save!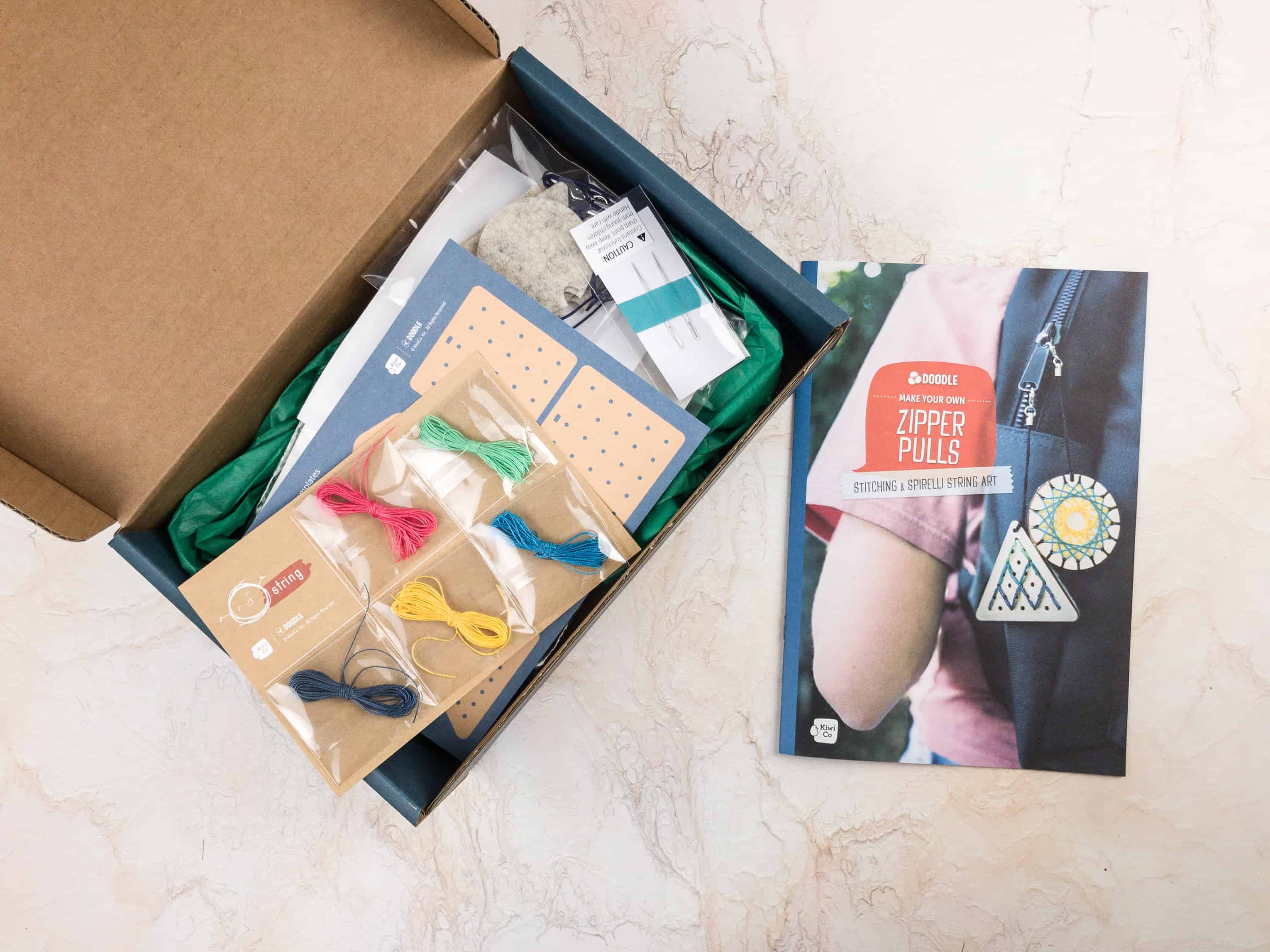 This month's project: ZIPPER PULLS!
DEAL: Use this link to save 30% on your first month of Doodle Crate!  (or Kiwi Crate and the KiwiCo family subscriptions Tinker Crate and Koala Crate).
Every crate comes with everything you need to complete the project (except for a few basic items from your home), as well as a booklet.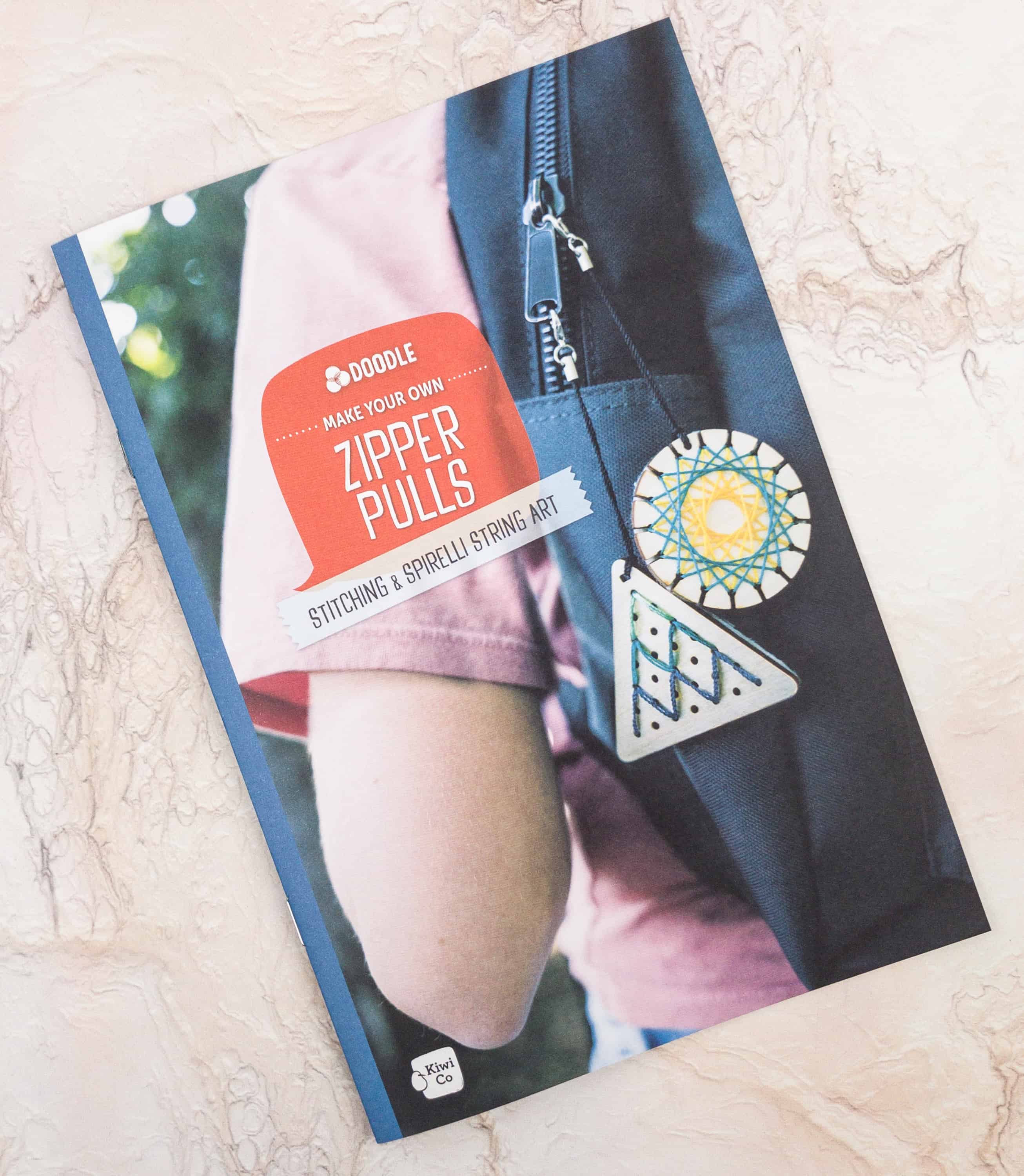 Doodle Crate tends to focus on a single craft and contains only what you'll need for the project. This month, it's all about string art!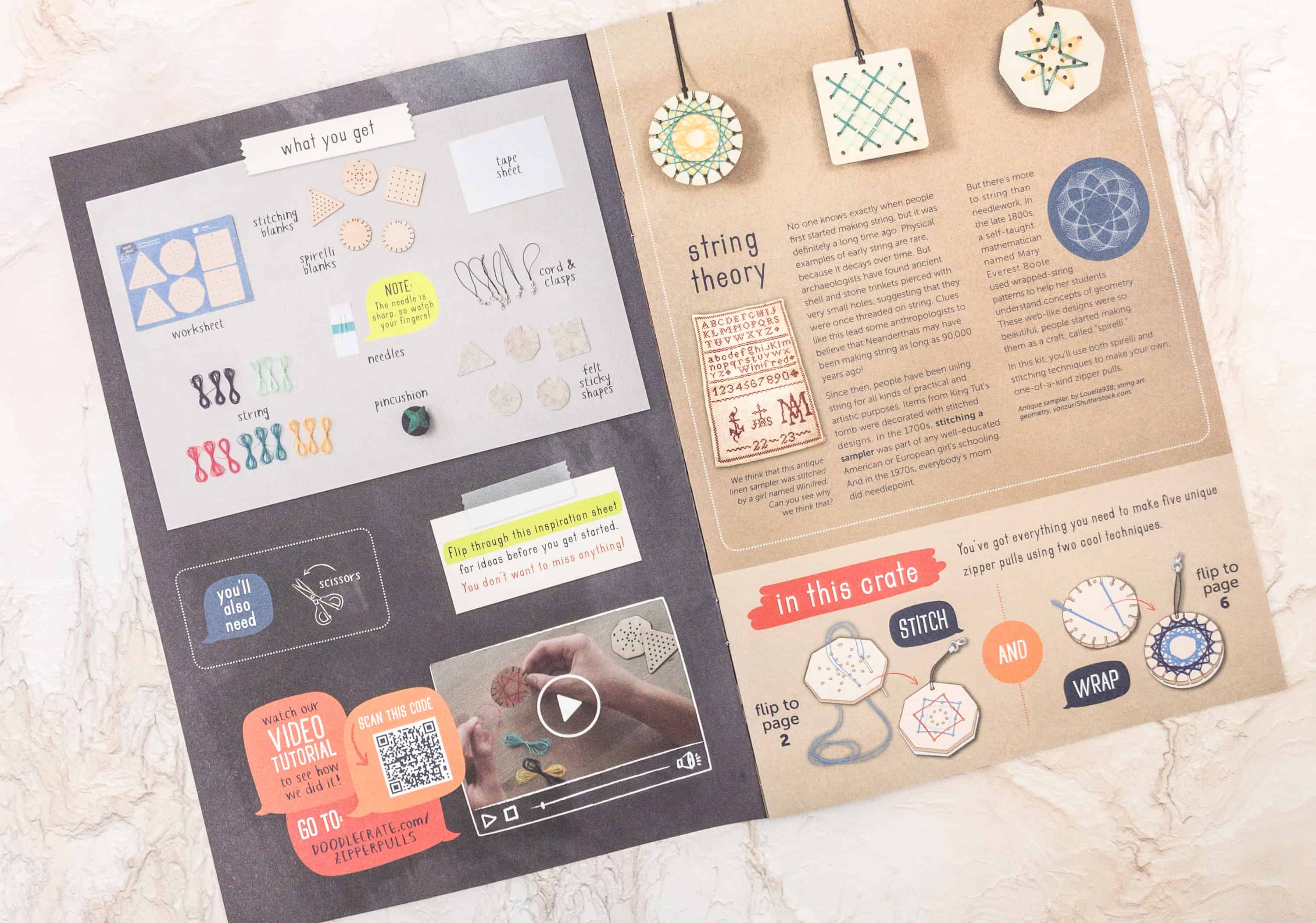 The booklet lists everything included in the crate, and there's also a brief background on the history of string making. Doodle Crate even produces a video tutorial for each project and the link is usually provided on the booklet.
The first activity is making a stitched zipper pull. From start to finish, there are detailed step by step instructions so it's practically impossible to go off track. They also provided design inspirations and stitching tips.
Next activity is making a spirelli zipper pull. It's more complicated than a stitched zipper pull, but thankfully there are very specific illustrations that accompany the instructions.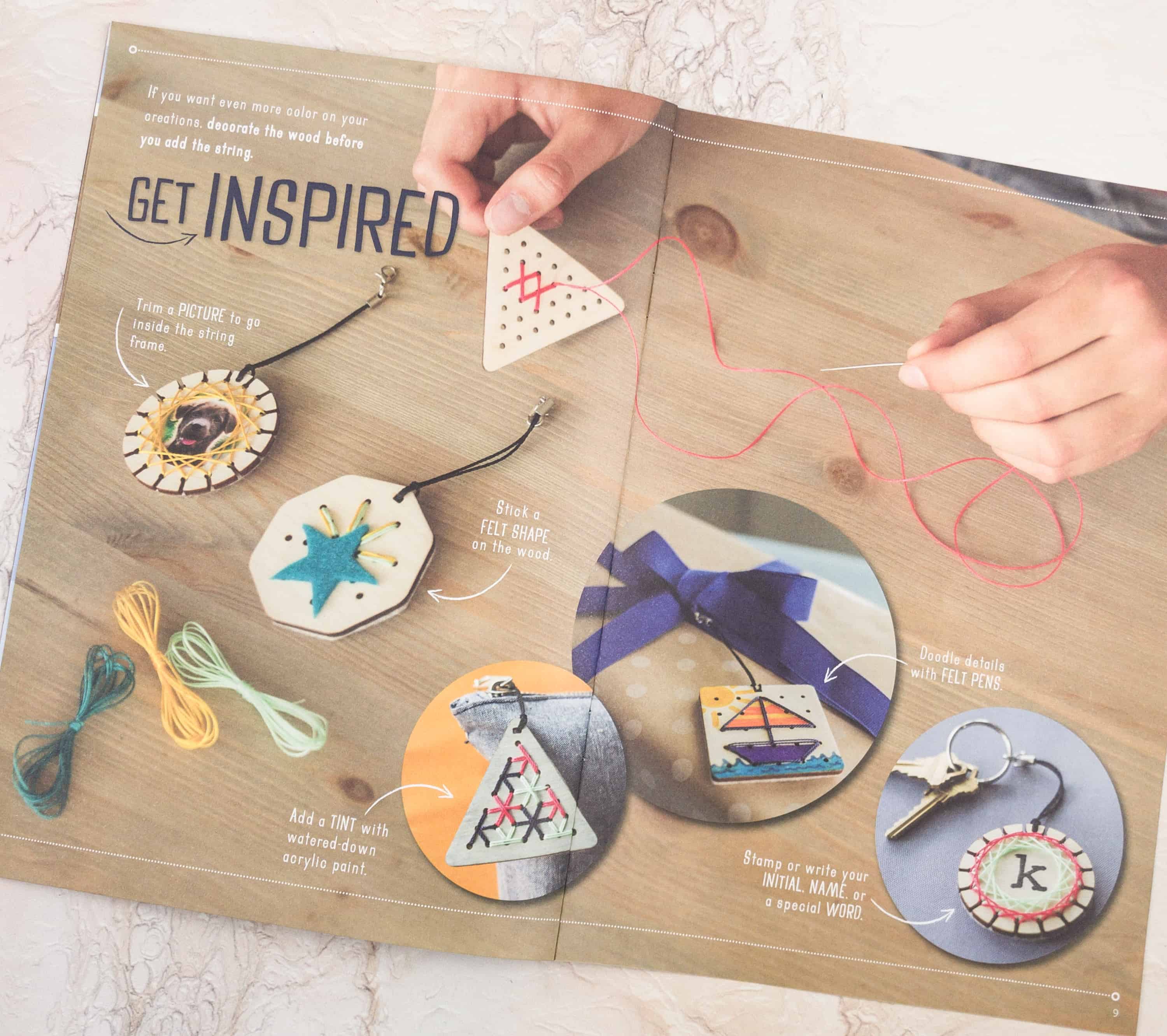 This Crate is suitable for a wide range of ages, and older kids and adults can bring as much complexity to their projects as they want. Thanks to these high-quality photos of design inspirations, we're even more excited to try out the activity for ourselves!
I saved our box for my daughter and a friend on a playdate – not every month has enough for 2 kids to complete, but this project did.
The girls used markers from home to plan out their designs.
Then they got to stitching! This no-knot project used tape to secure the string on the back of the keychain.
The girls worked intently on this project for a good 45 minutes for one keychain. They both made fairly intricate designs.

When they completed their designs they attached the bag clips onto the wooden keychains and secured the back threads with the included felt (which was self-stick).
Next was the Spirelli project. My daughter noted it made a design just like a spirograph. The girls really loved the results on these bag tags!
Alas, I only got pics of my daughter's designs – her friend was so excited she squirreled them away immediately.
This month's stitching project is fun and more suitable for older kids as it involves the use of needles (around 7+ is fine!). Everything needed for the project is included in the crate and we can't stress enough how much we appreciate the thorough instructions and guidance which never leaves us confused. Overall, we think that Doodle Crate is a great subscription for anyone who loves crafts and although it's targeted for the tweens and teens, even adults will find the projects interesting!
Did you enjoy this month's activity as much as we did? Let us know in the comments!