Let's take a look at January's Box of Happies! This box is made up of handmade art from different artists throughout the US. The contents vary every month. The box, which starts at $29.99, makes a great one-time gift as there are no recurring charges involved.
Four to six items are included in each box, but you can also customize and add another bar of soap, candle, or piece of jewelry. Or, you can treat yourself to a little grab bag for just $15! This month's box had 5 items in it, neatly wrapped in a reusable craft box.
DEAL: Receive a free handmade necklace with your first Box of Happies purchase. Use coupon code HAPPIES.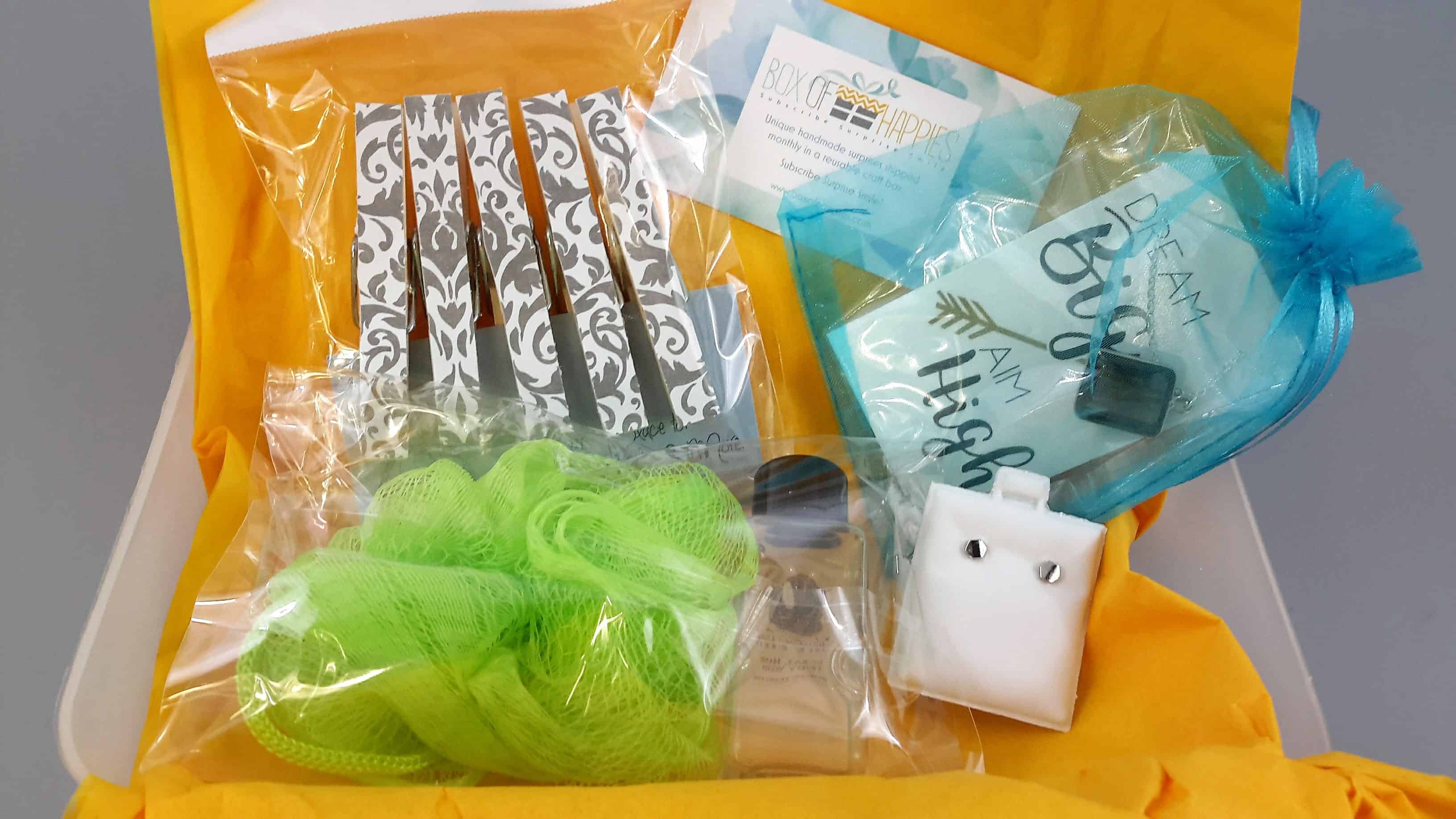 Unlike your usual box, it comes in a plastic reusable crafts box and all the items are wrapped in a yellow orange tissue paper.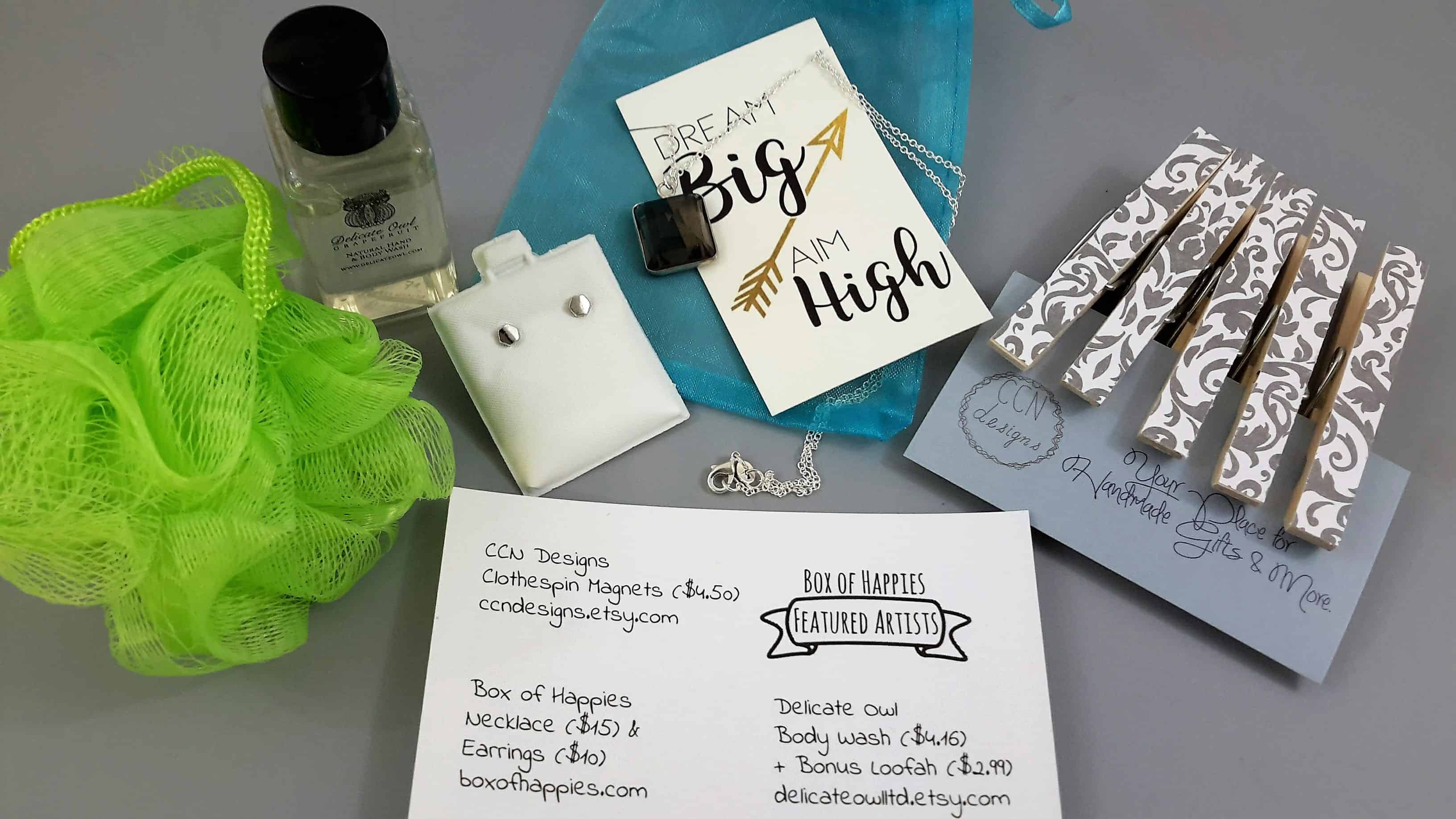 Everything in my Box of Happies! For this month, dream big and aim high! Also, each box contains an information card with prices and vendors for each item.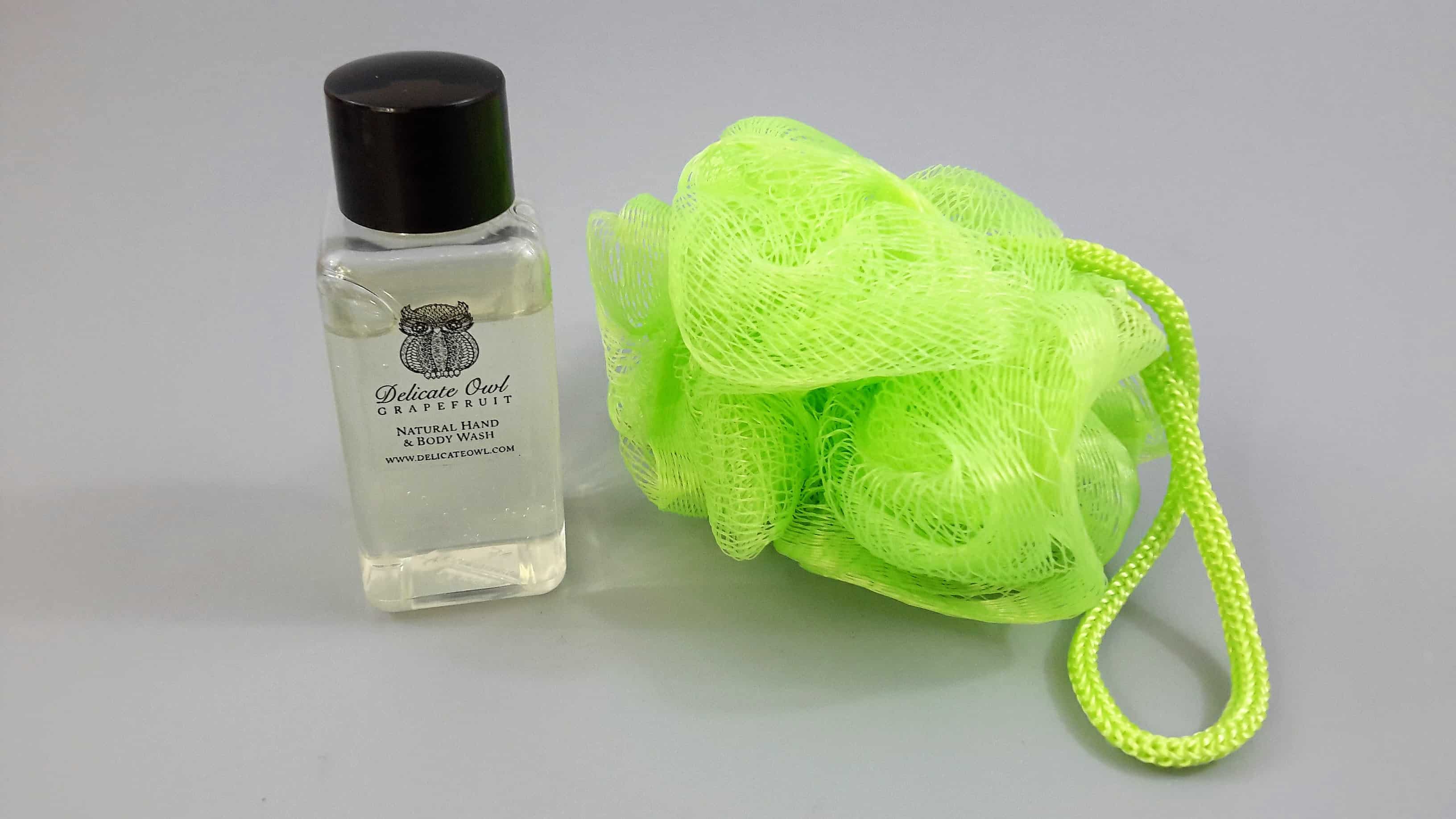 Delicate Owl Body Wash ($4.16) and Bonus Loofah ($2.99) This natural hand and body wash with a citrusy scent leaves your skin smelling great, refreshed, and energized. The bonus loofah makes the showering experience foamy and fun!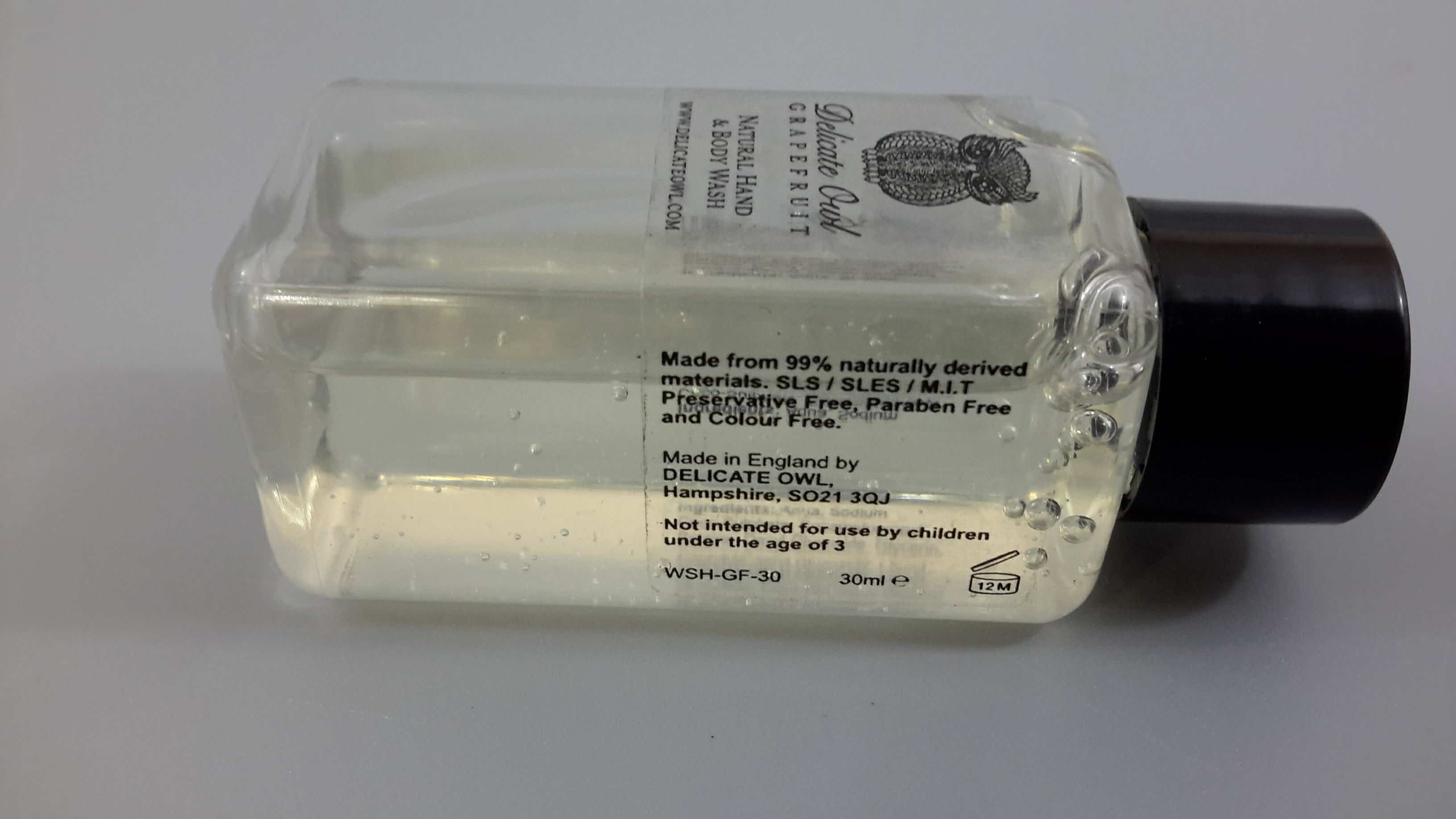 Grapefruit's scent is known to curb hangovers, headaches, mental fatigues, and depression so this one here is a gem. Also, this clear liquid is made from 99% naturally derived materials. It's preservative, paraben and color free!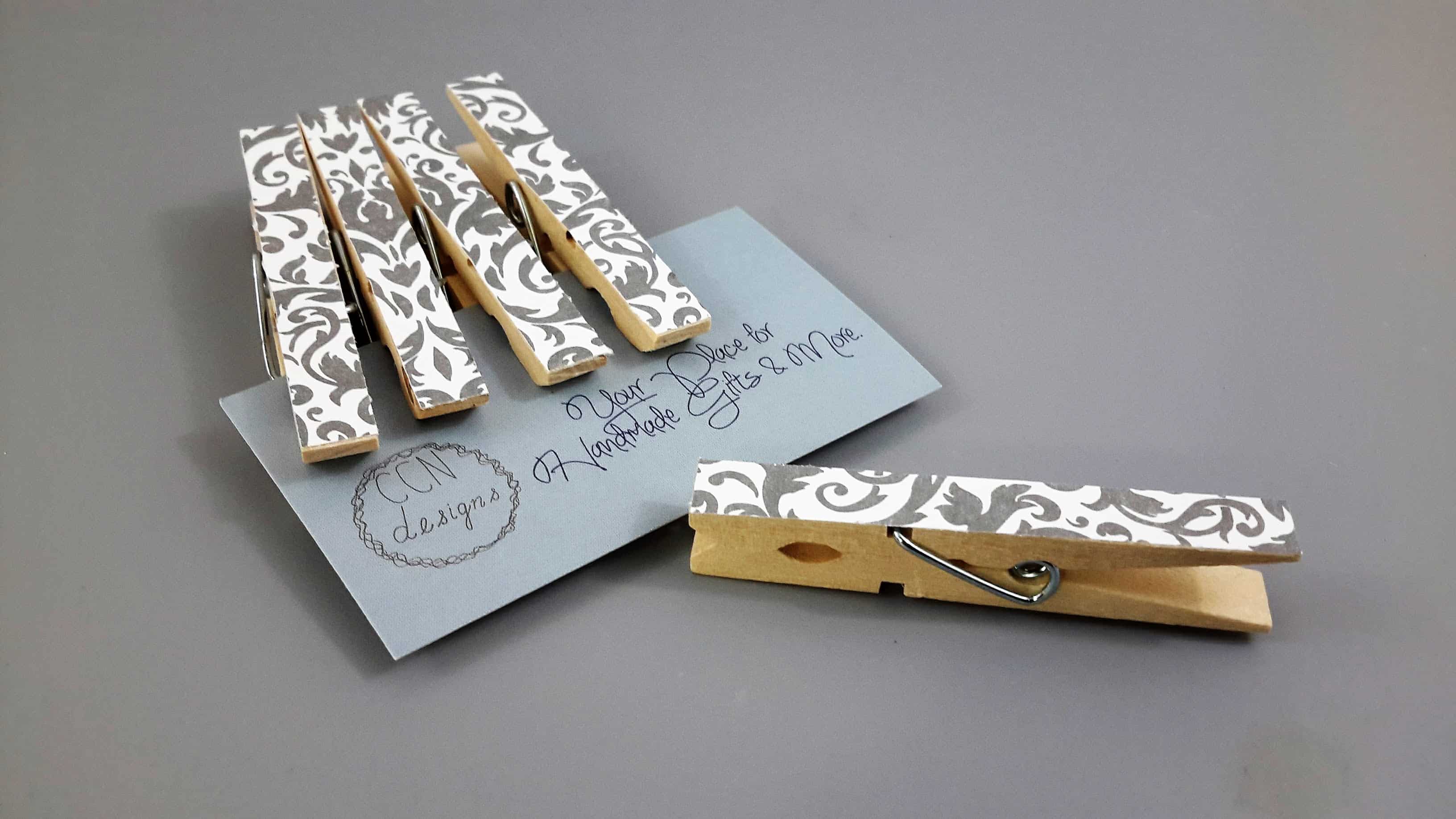 CCN Designs Clothespin Magnet ($4.50) These clothespin magnets are made of wood and covered with decorative paper. It features a classy gray damask pattern on one side with a magnet on the other. These can be used to hang photos on a clothesline for decor purposes or some notes to remind you of what you need to accomplish!
Box of Happies Necklace ($15) Classy and elegant, this necklace will look good on a plain turtle neck top, or a collared blouse.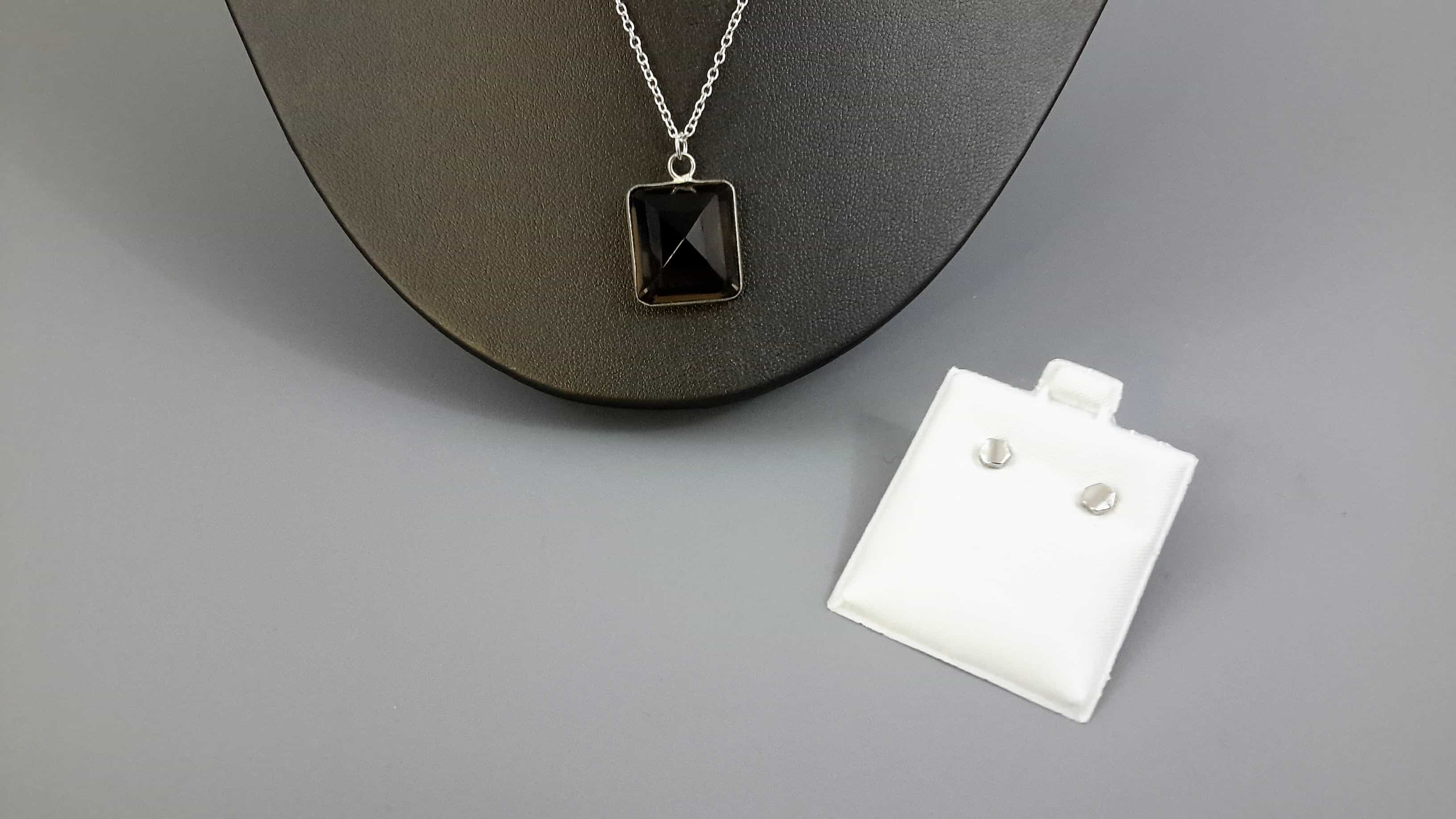 Box of Happies Earrings ($10) The necklace can be paired with this cute pair of stud earrings. They're both fashionable and will look terrific with any attire, whether casual or for work.
This month's box was valued at $36.65 + the value of the craft box that is included in each shipment. Box of Happies provides fun and useful stuff every month, and I'm really happy about it! My January favorites are the clothespin magnets and the necklace. If you are looking for something out of the ordinary to make you or a loved one smile, this box would be awesome. It's definitely a fun box for that special someone who enjoys the beauty of handmade things.
What do you think of this month's Box of Happies?