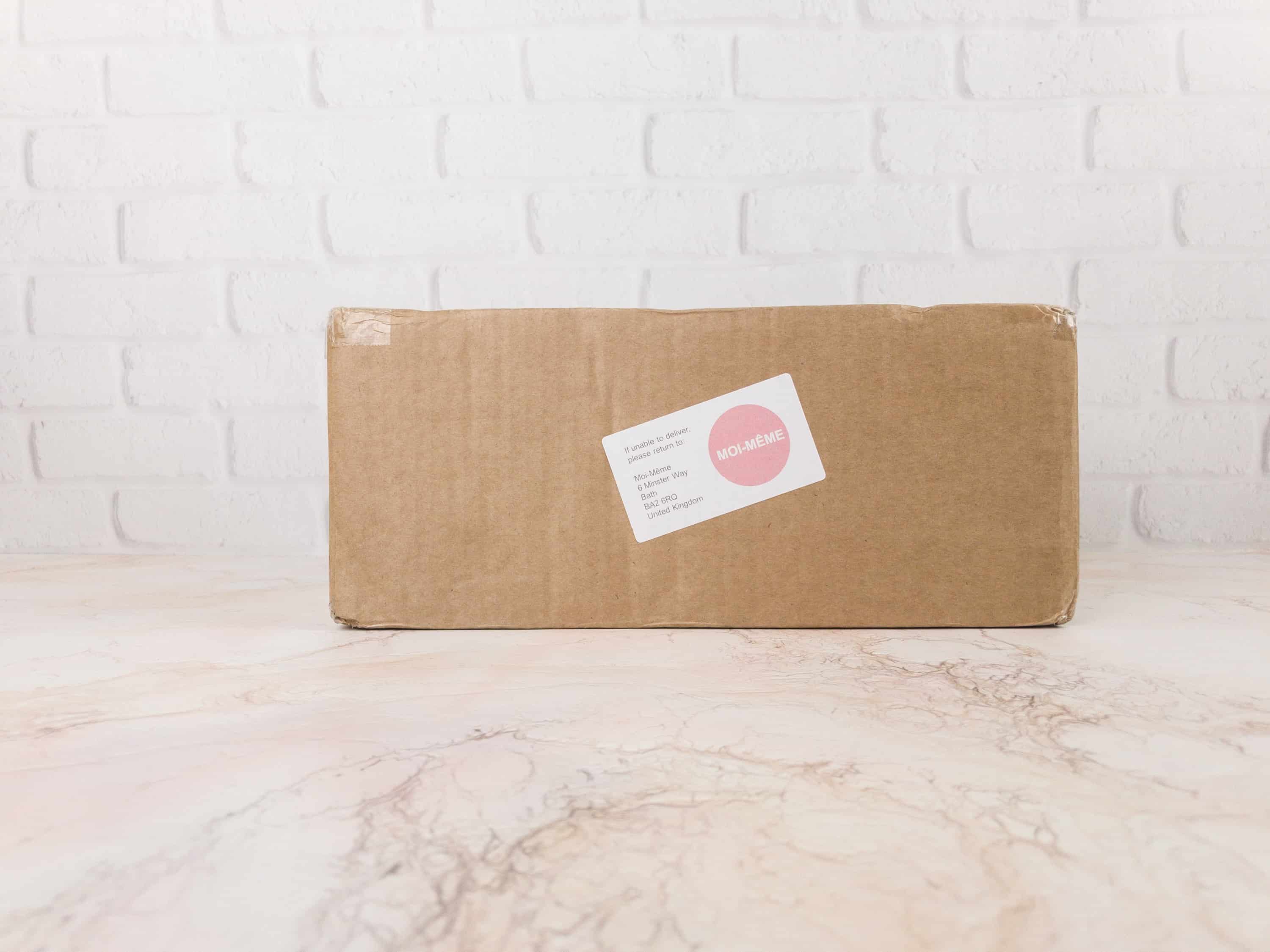 Moi-Même is a quarterly women's lifestyle box drawing together treasured finds from known independent brands. For £49.95 (about $65.80), you'll receive at least 5 full size gifts from the worlds of beauty, accessories, stationery, jewelry, housewares and more.
The items arrive in a lovely box.
The items are packed with white tissue paper and your name will be on the inside of the cover.
The theme this Winter 2017 is "The Happiness Box."
The box came with a mini-magazine featuring several articles.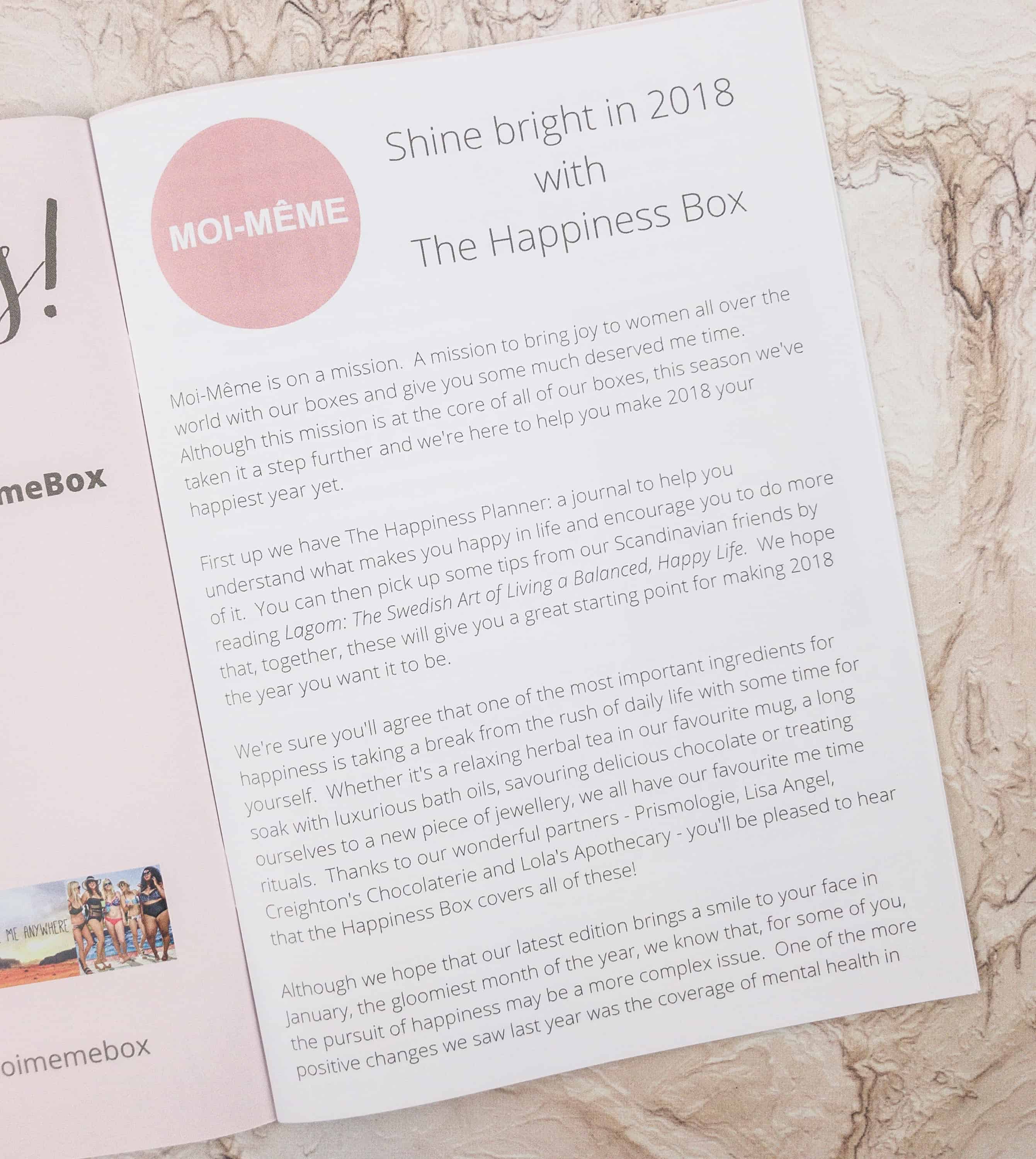 A welcome message from the Moi-Même team.
The mini-magazine also contains information about the products and their makers.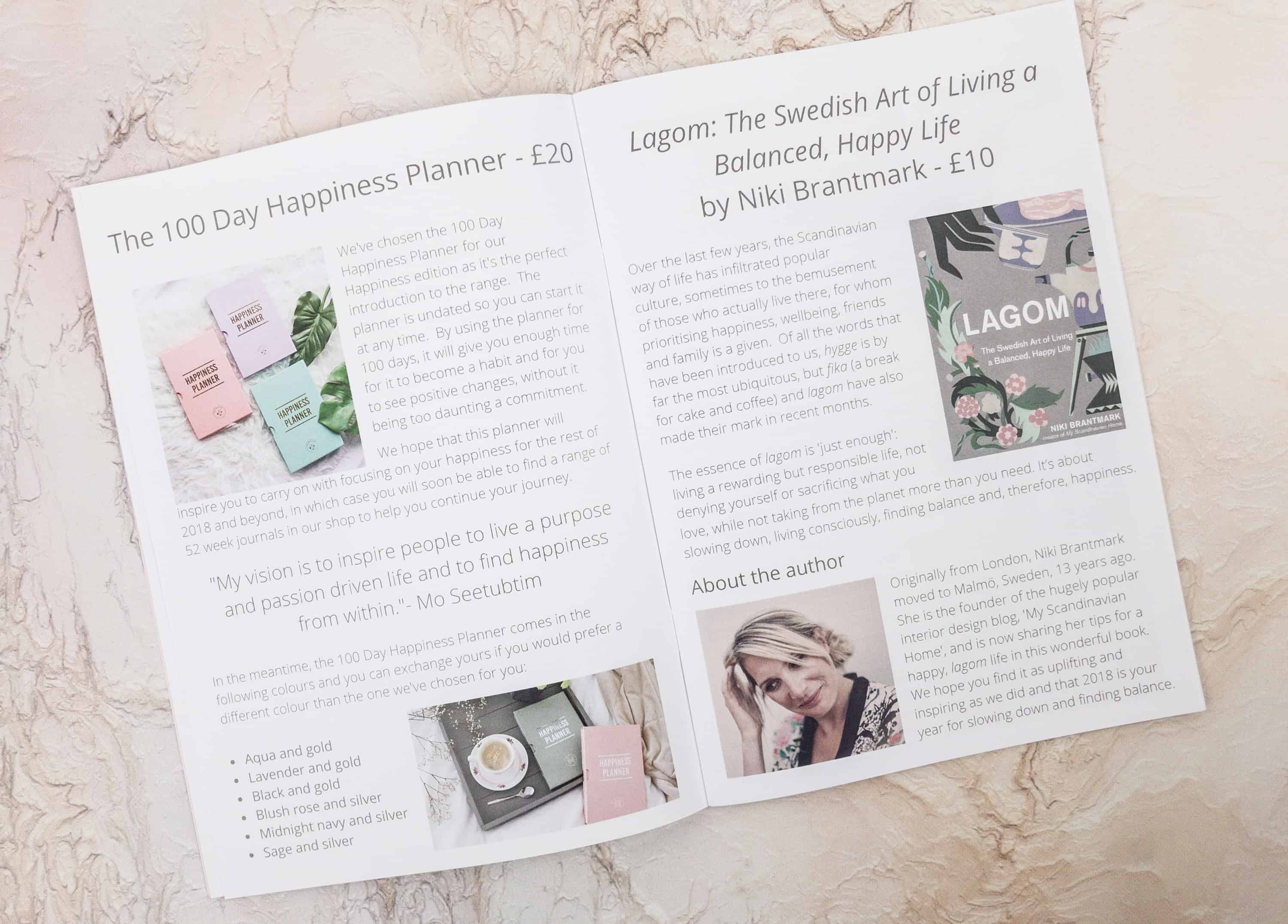 There are nice photos of each item, and it lists variants you may have received.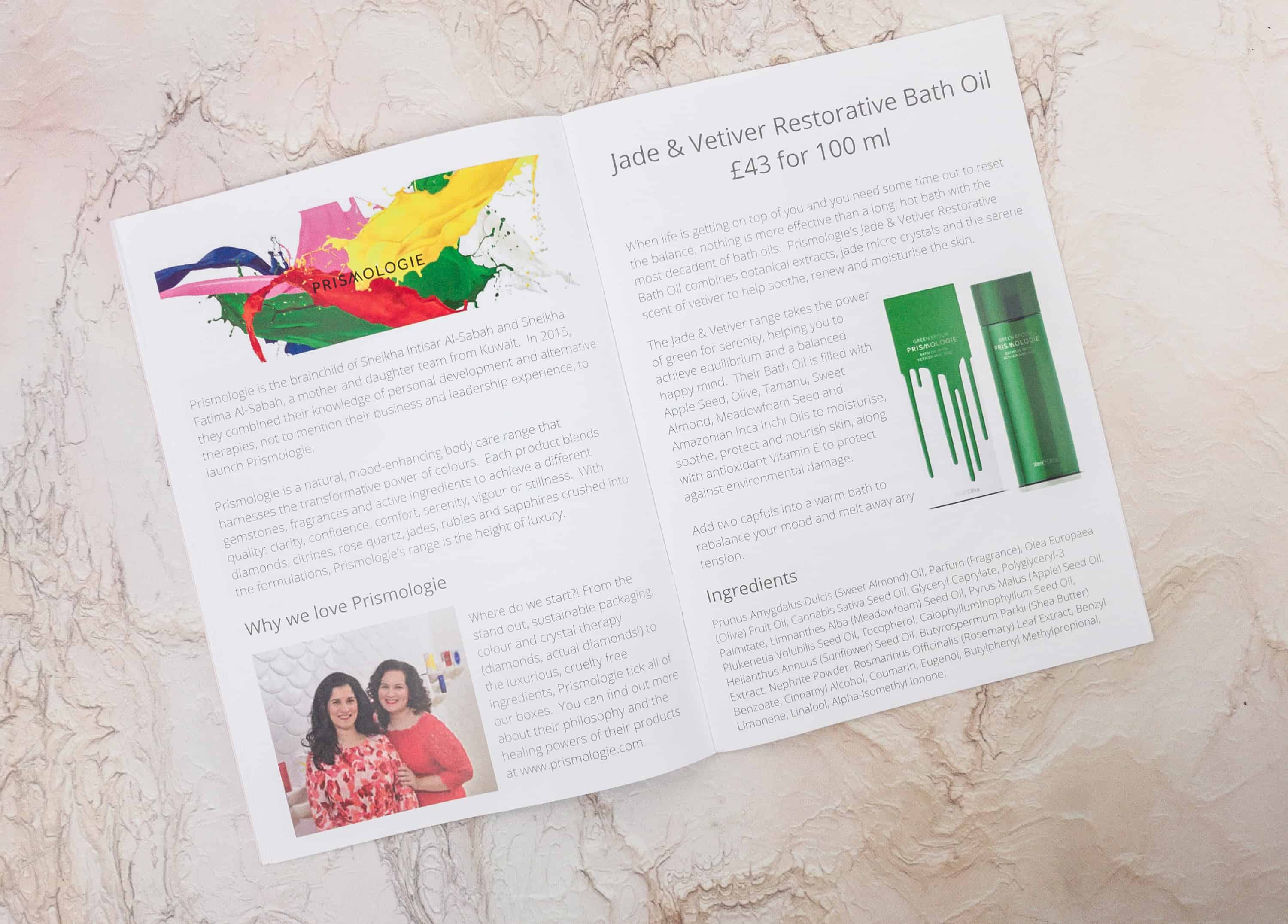 In addition to providing information about the products and producers, the booklet also shares a bit about why each made the curation!
There are also deals and other info on how to purchase individual items online in case you can't get enough of them.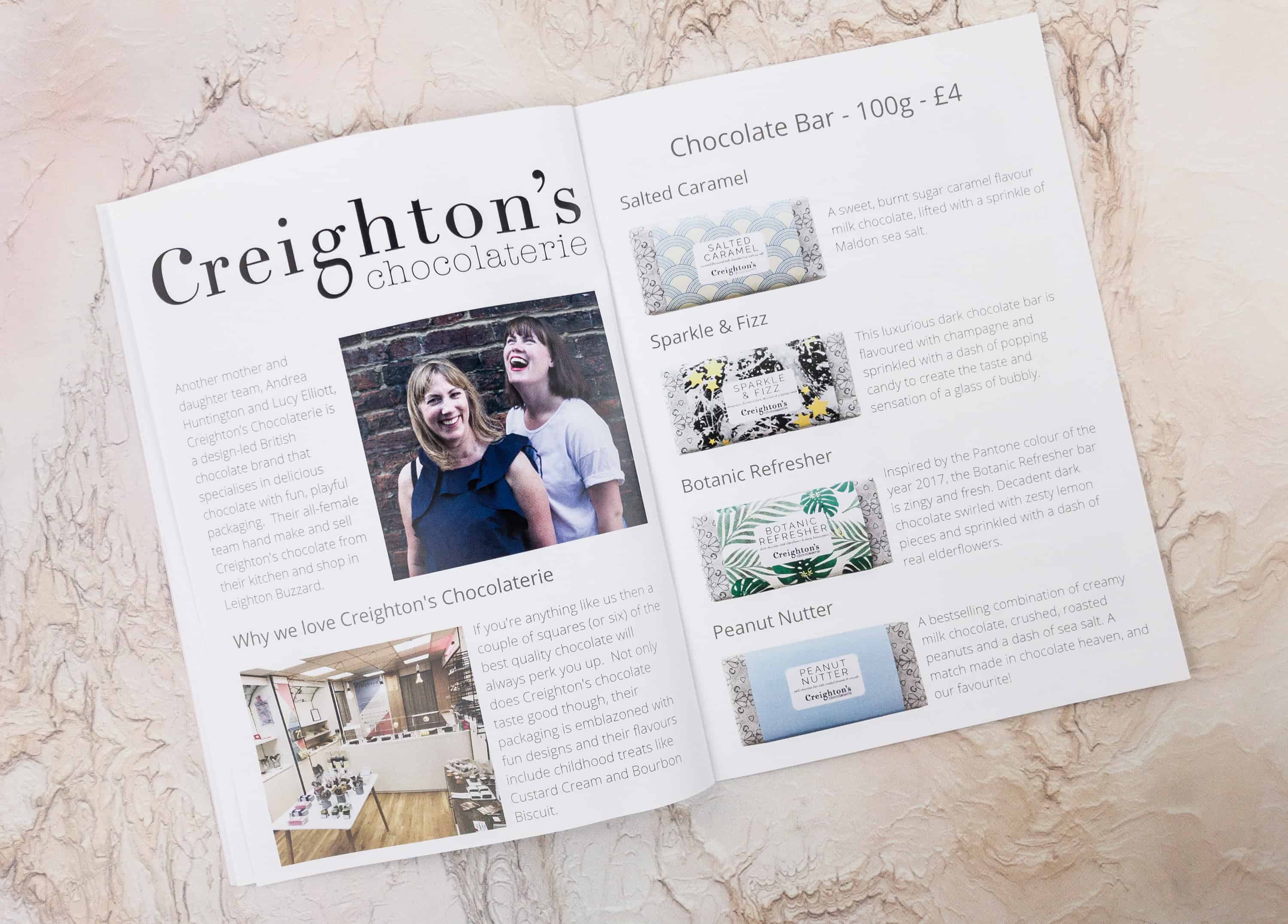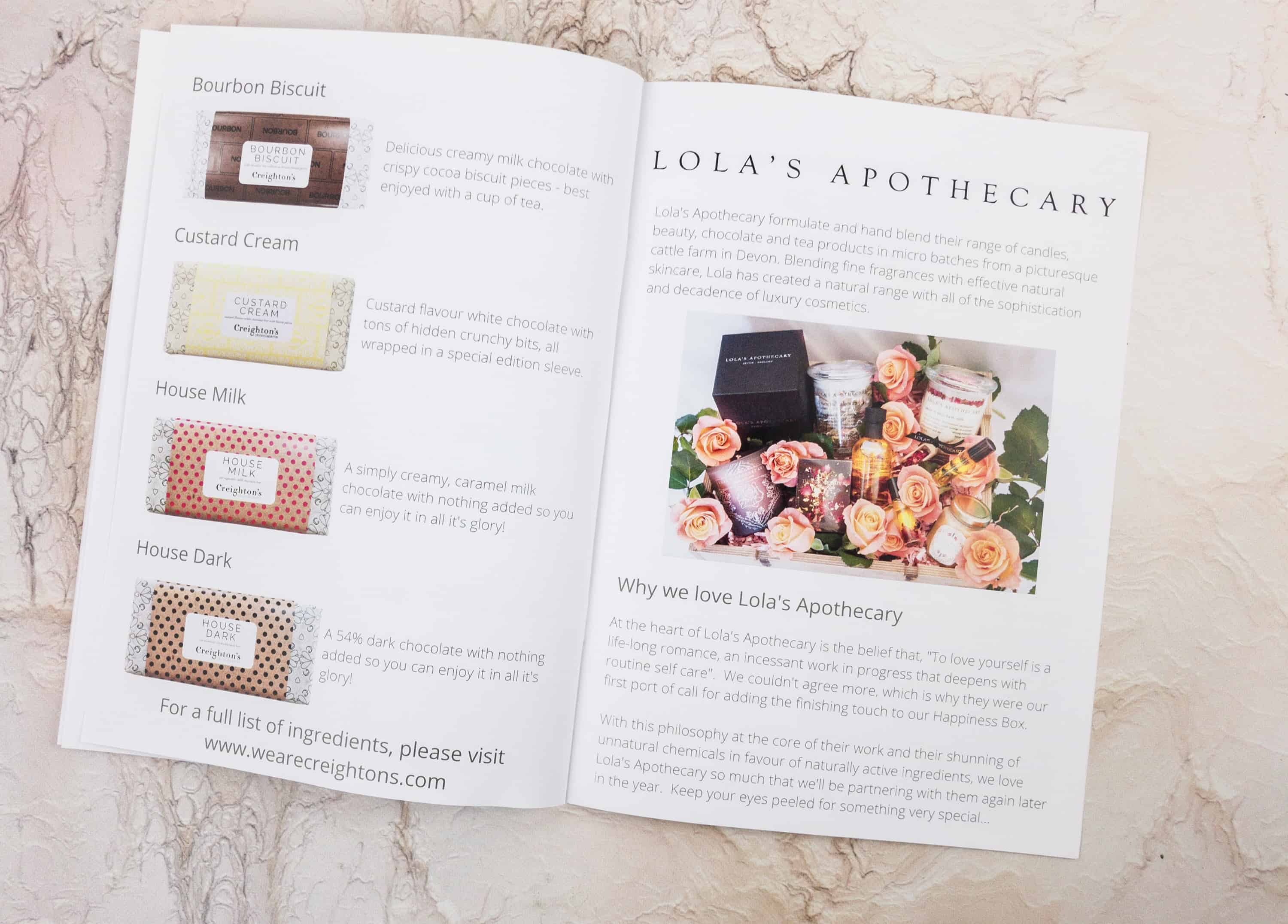 It's more fun than ordinary description cards if you love reading and knowing additional information about the products you receive.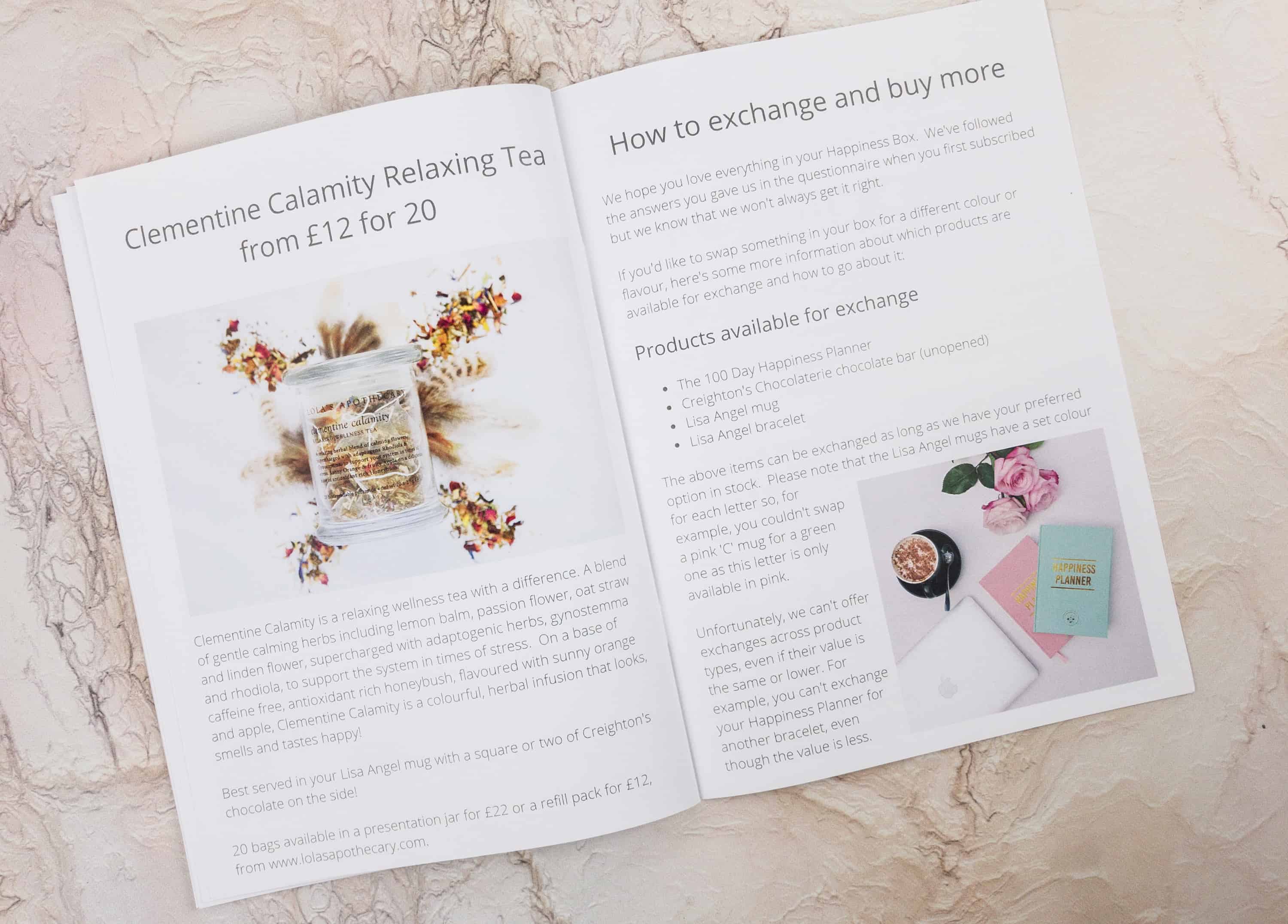 Meanwhile, this page tells you how to return, exchange, or order more items!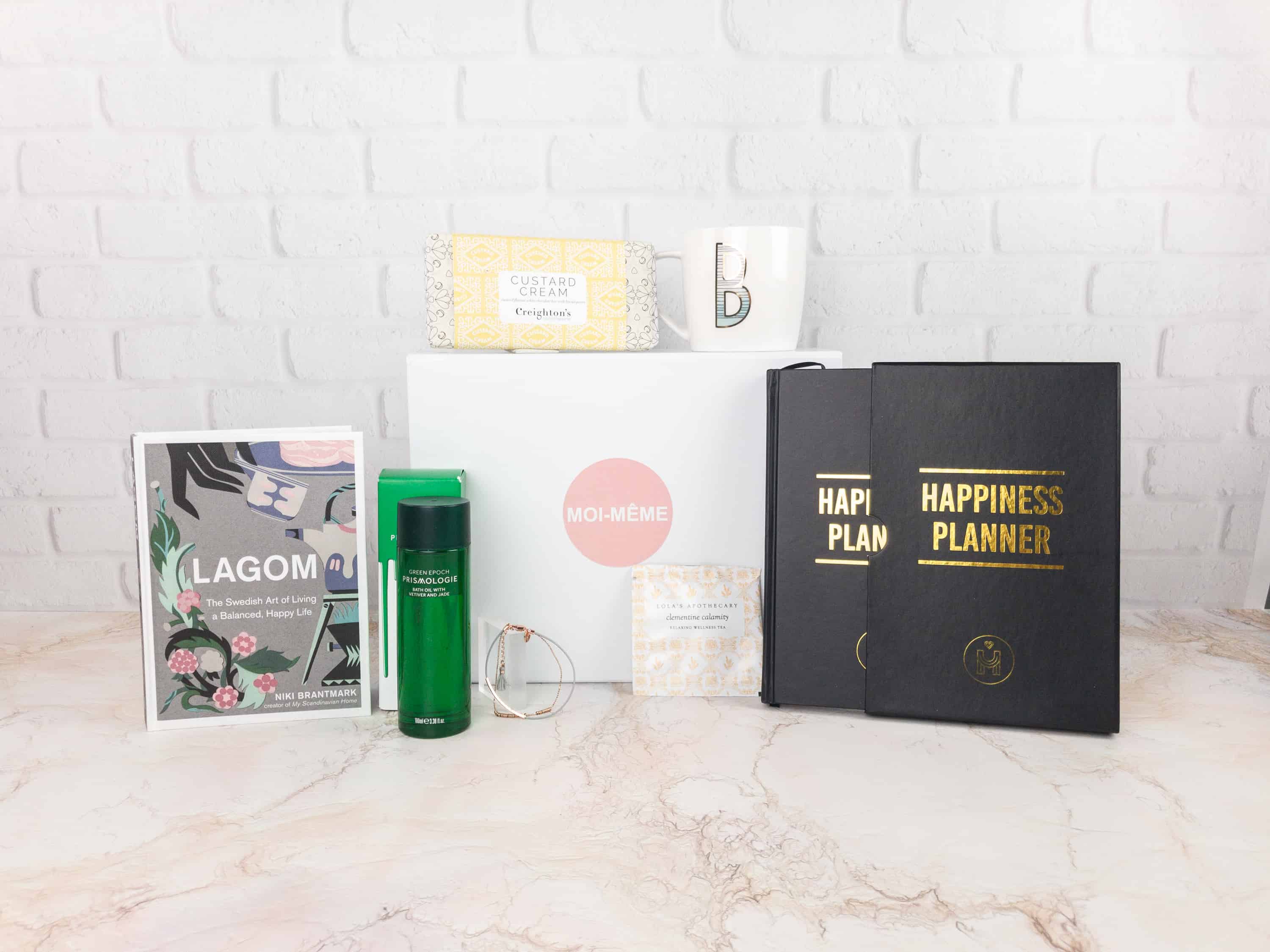 Everything in my Winter 2017 box!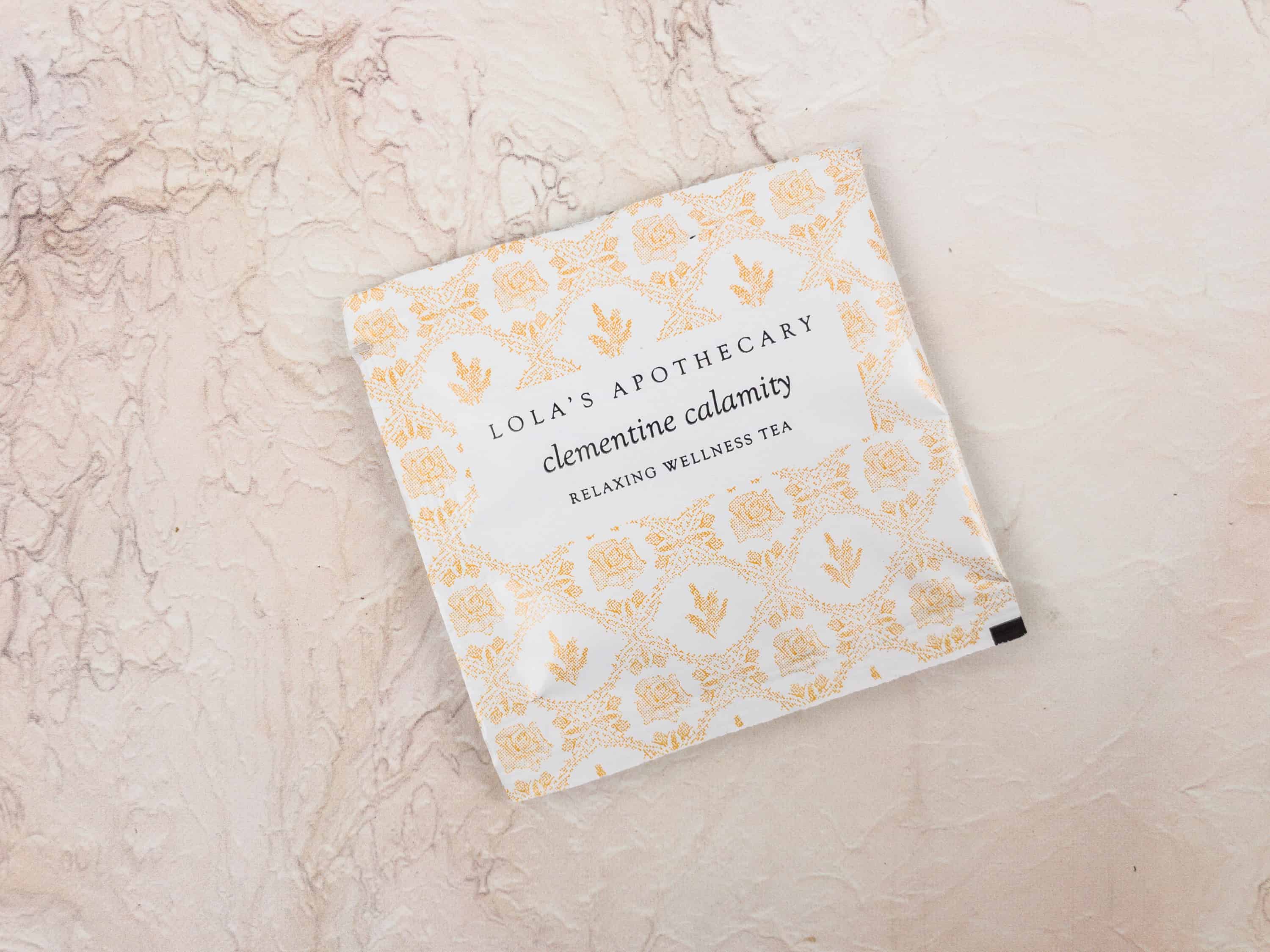 Lola's Apothecary Clementine Calamity Relaxing Wellness Tea (£12.00 for 20 bags – about 83¢) This wellness tea helps relieve stress. It's caffeine free and tastes like orange and apples.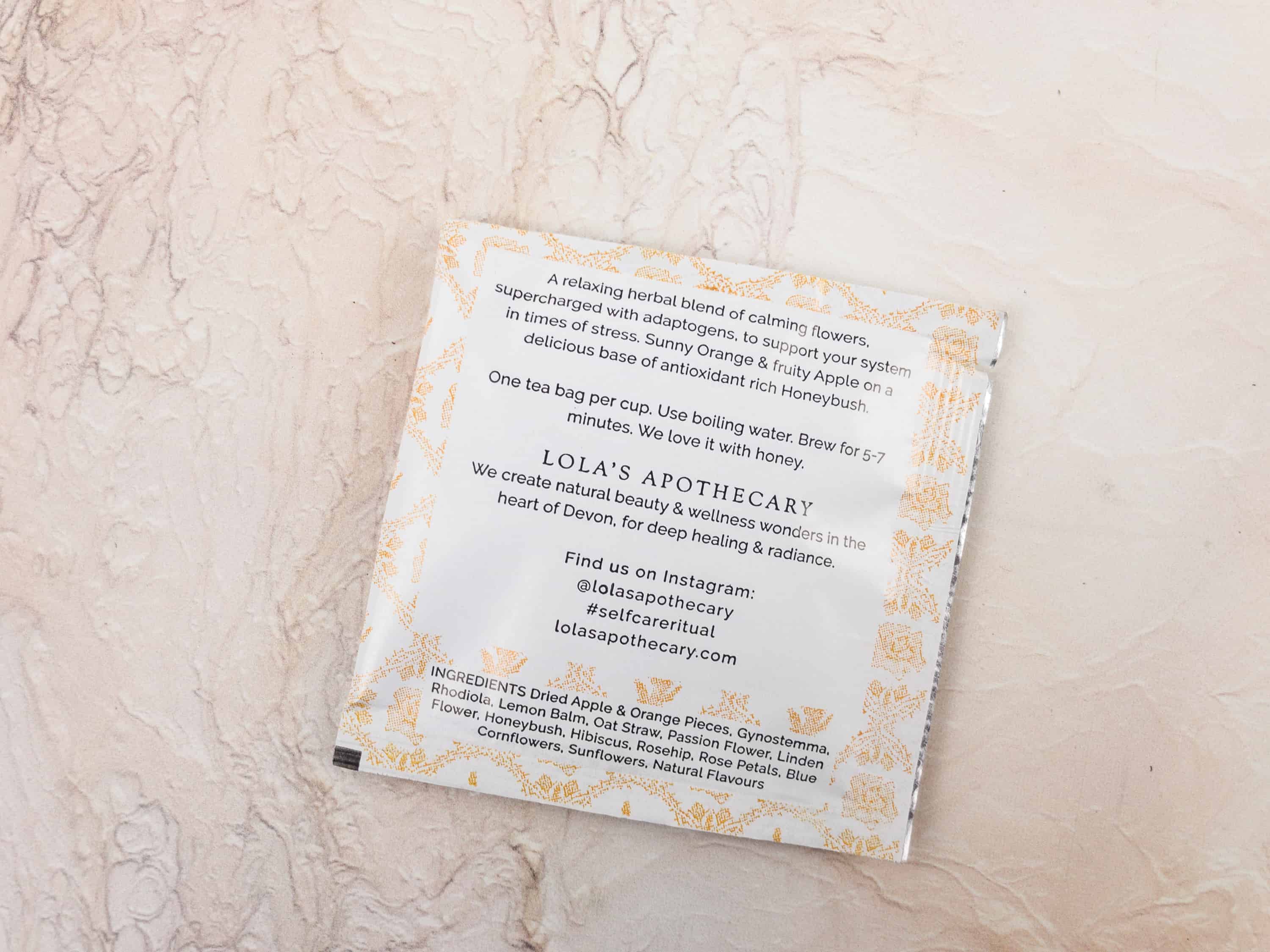 The ingredients and instructions for use are found at the back of the packaging.
Lisa Angel Lovely Gifts & Accessories Leather & Ball Chain Bracelet (£10.00 about $13.77) Next item is a simple two-strand grey and rose gold bracelet. It features a grey tassel at the end of the chain, extending from the lock. There is also a small heart attached to the lock.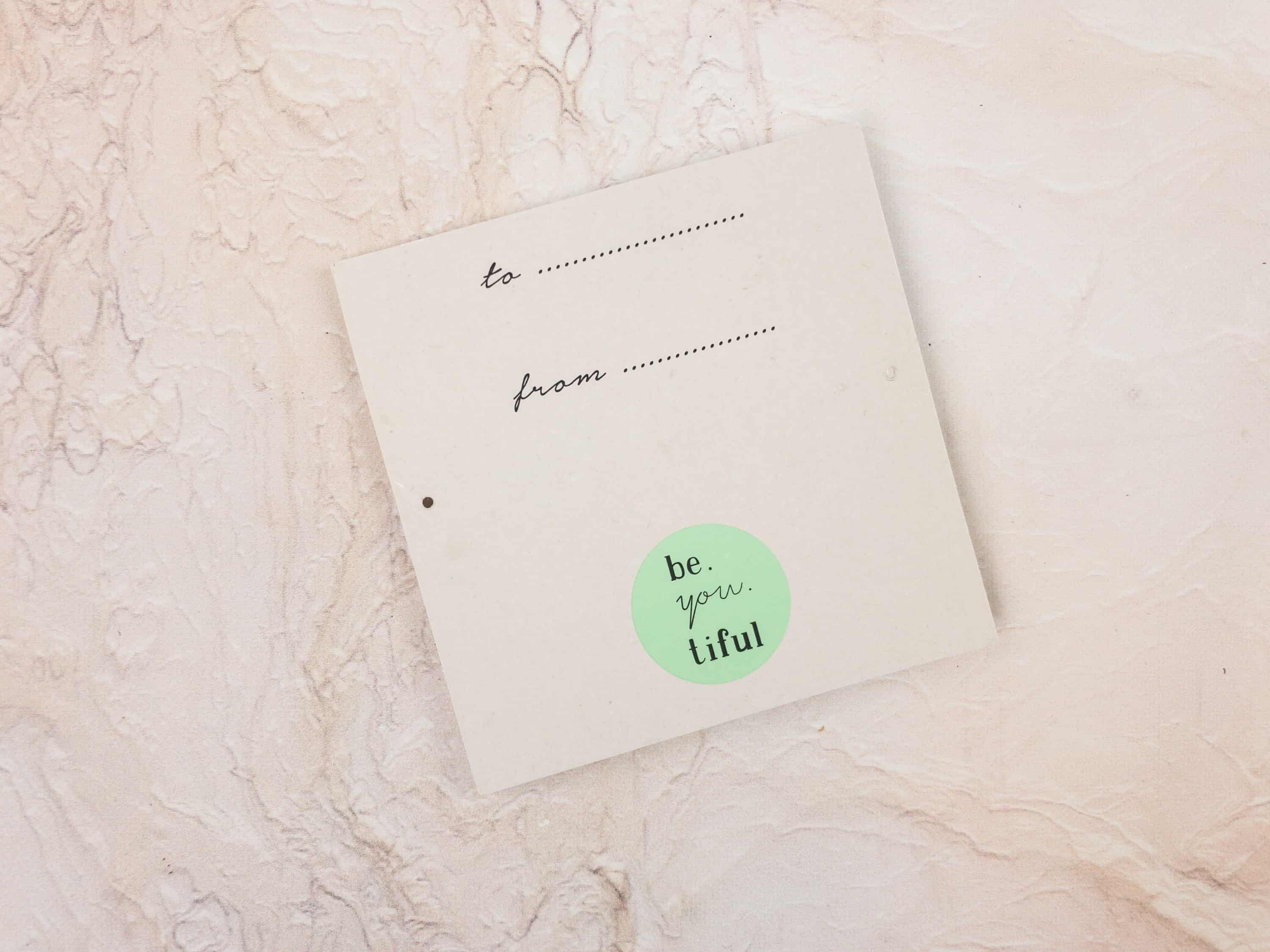 The packaging is perfect for gifting. The back of the card can even be used as a gift tag.
The first bracelet is a thin grey leather strip with a rose gold accent and the second one is a rose gold ball chain. This is so delicate and pretty and totally the colors for the year – it's my new favorite!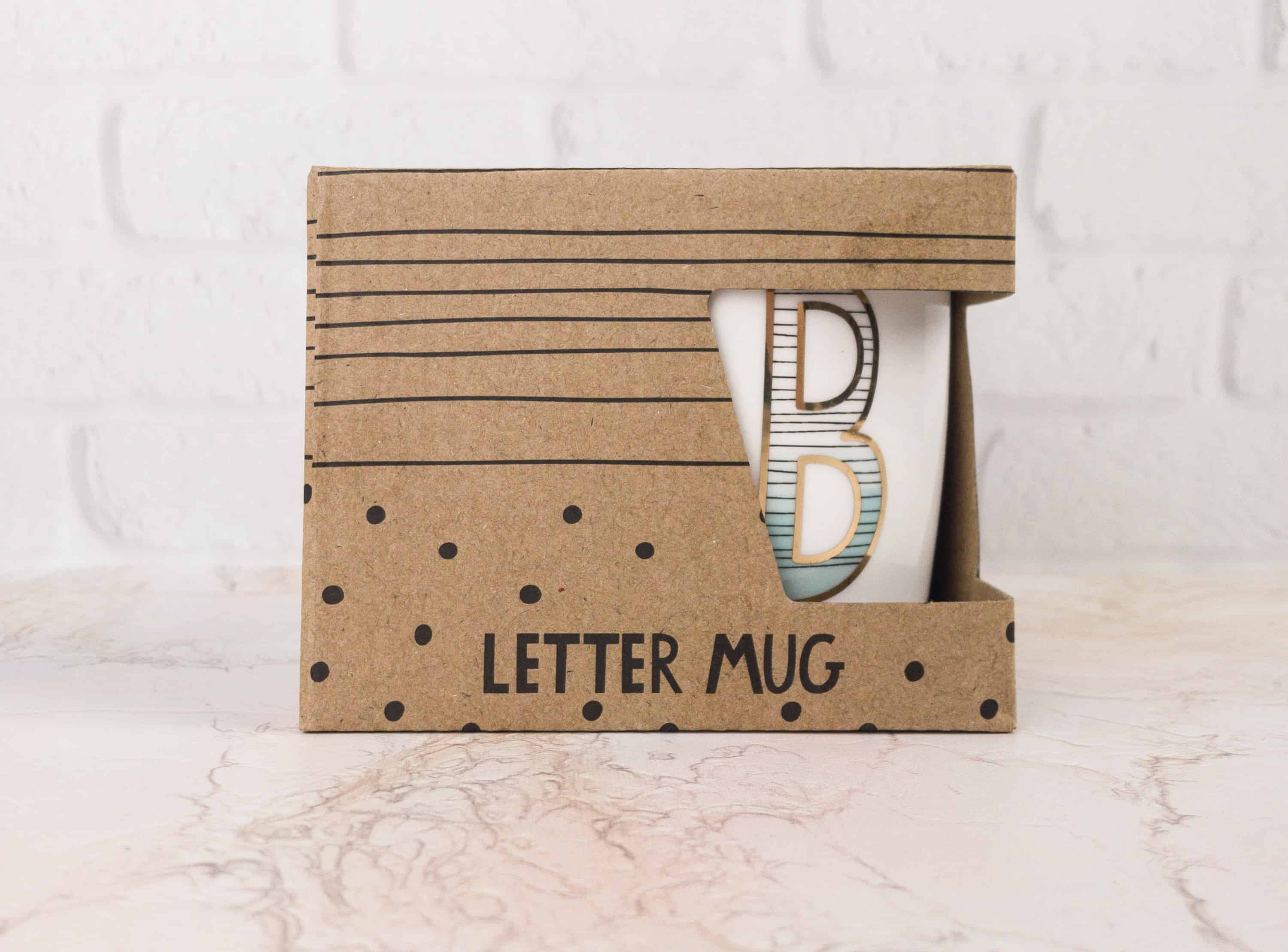 Monogram Mug (£9 about $12.39) This white ceramic mug features a colored monogram of the first letter of my name! The color of the print is an ombre of white and teal with thin black lines and a thick gold outline.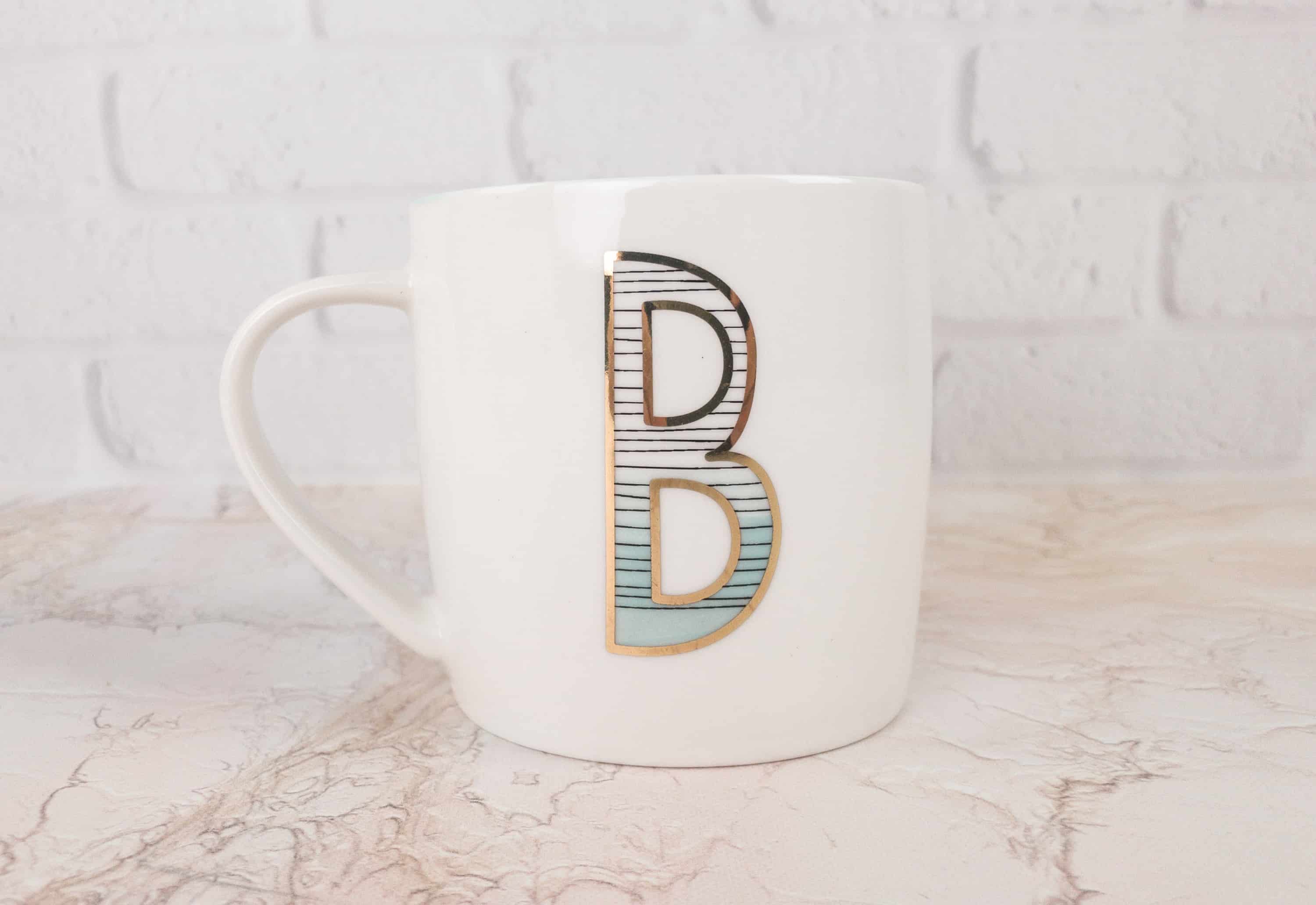 Even though I am not much of a coffee or tea person, I like how this mug is personalized and I will still use it!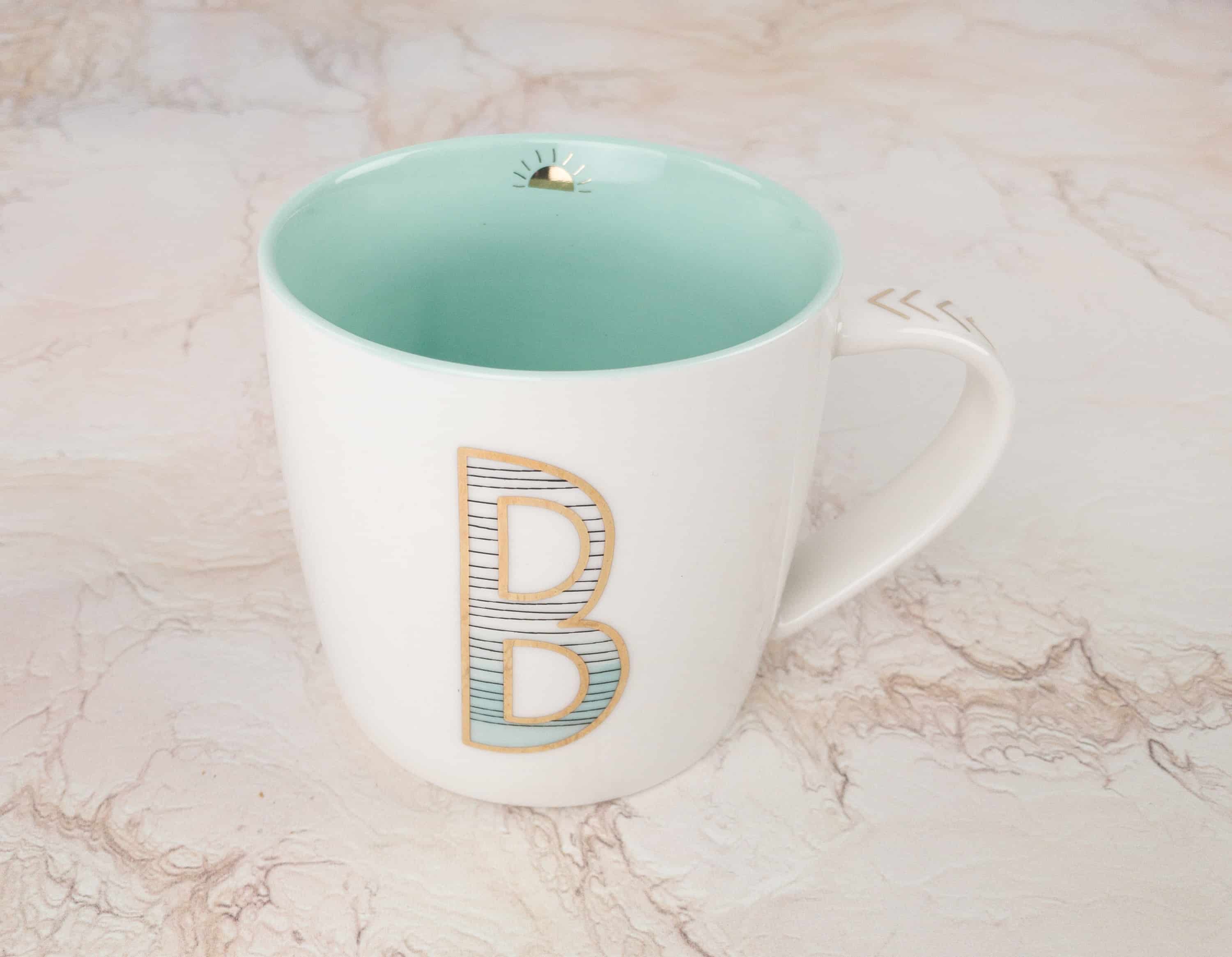 The inside of the mug has a contrasting teal color and a small gold half sun print. Hello sunshine! I love getting mugs in boxes and even better when they're personalized! This subscription goes out of its way to make things tailored to you.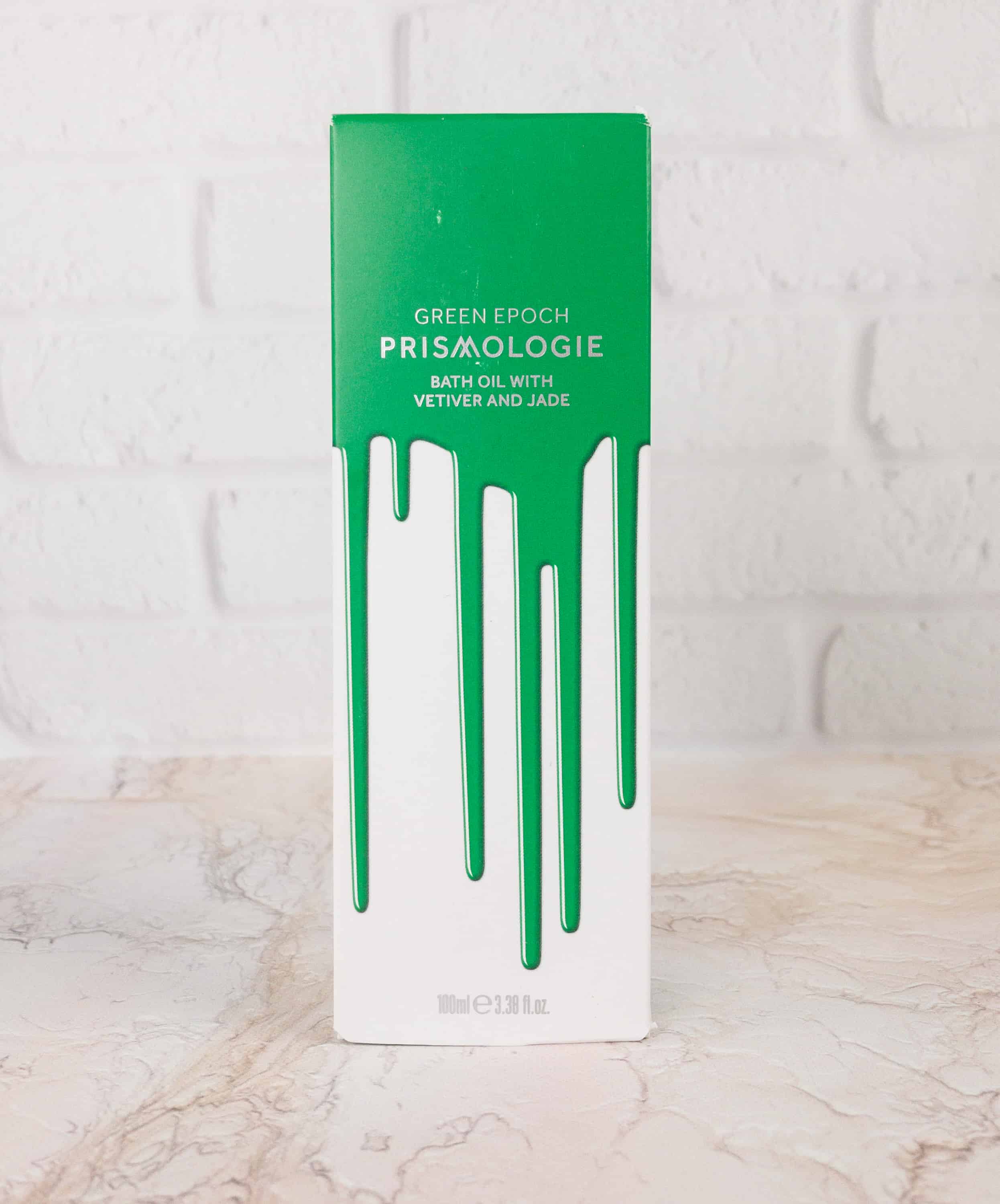 Jade & Vetiver Restorative Bath Oil (£43 about $59.21) Formulated with botanical extracts and jade micro-crystals, this restorative oil can either be poured into a warm bath or used as a foot soak.
It also contains vetiver, which helps soothe, renew and moisturize the skin.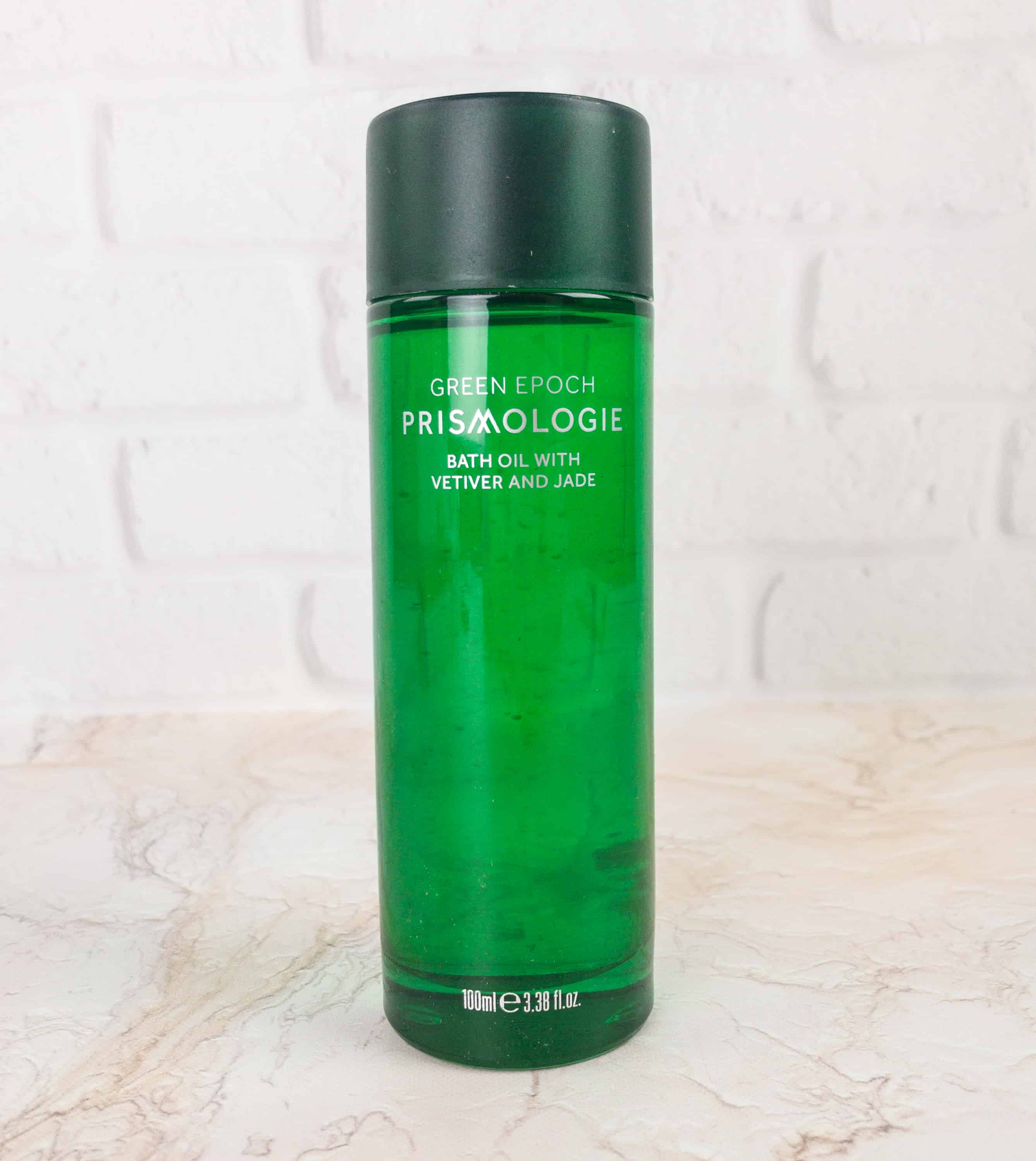 The packaging is a green bottle that represents one of the bath oil's key ingredients, jade.
I love the scent. It's calming and soothing!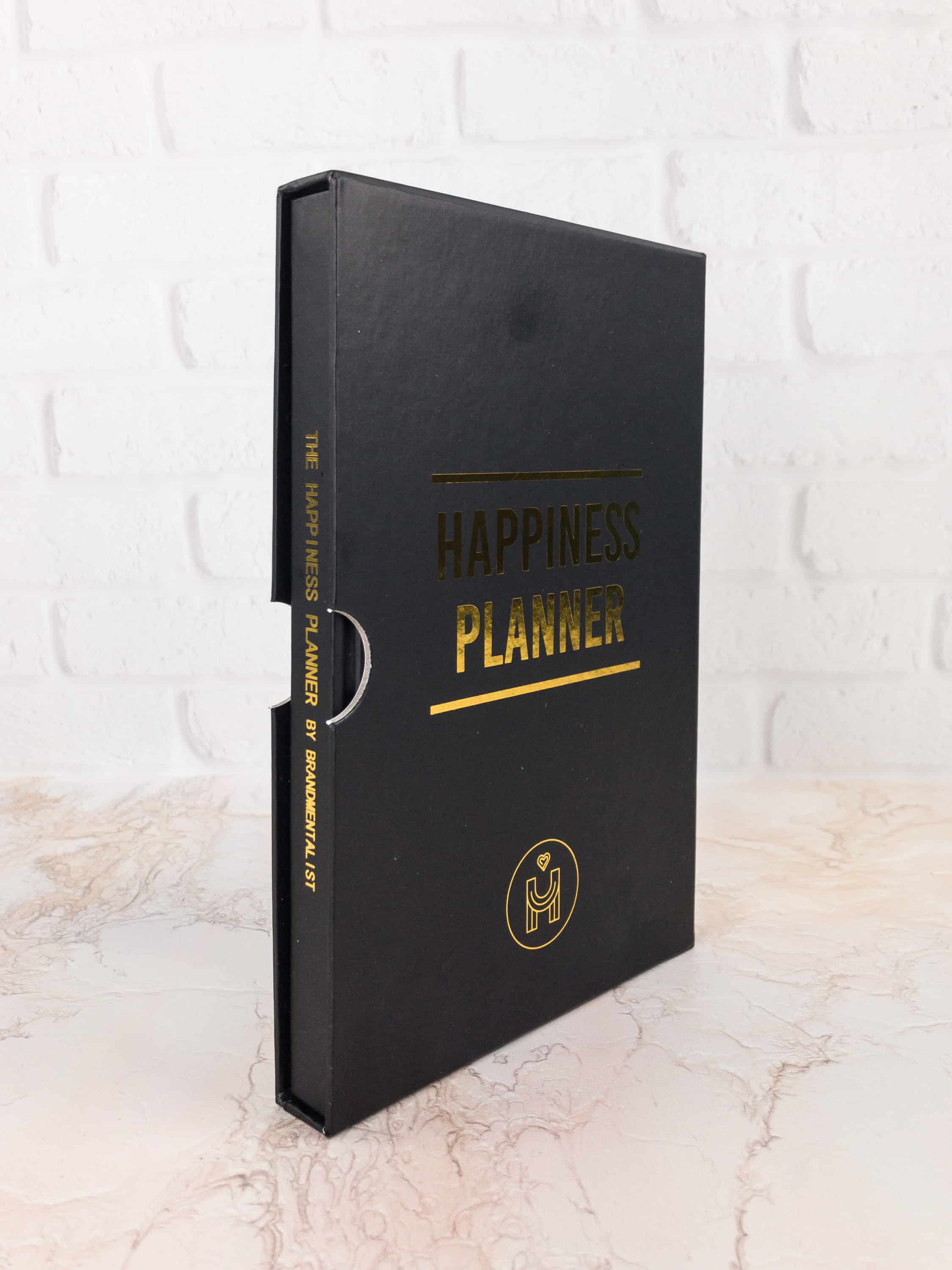 The 100 Day Happiness Planner (£20 about $27.54) This 100 -day planner isn't like your typical planner. Its main focus is achieving happiness rather than completing your to-do list. Each planner comes with its own slim casing.
I received it in black with a gold foil stamp of Happiness Planner and their logo.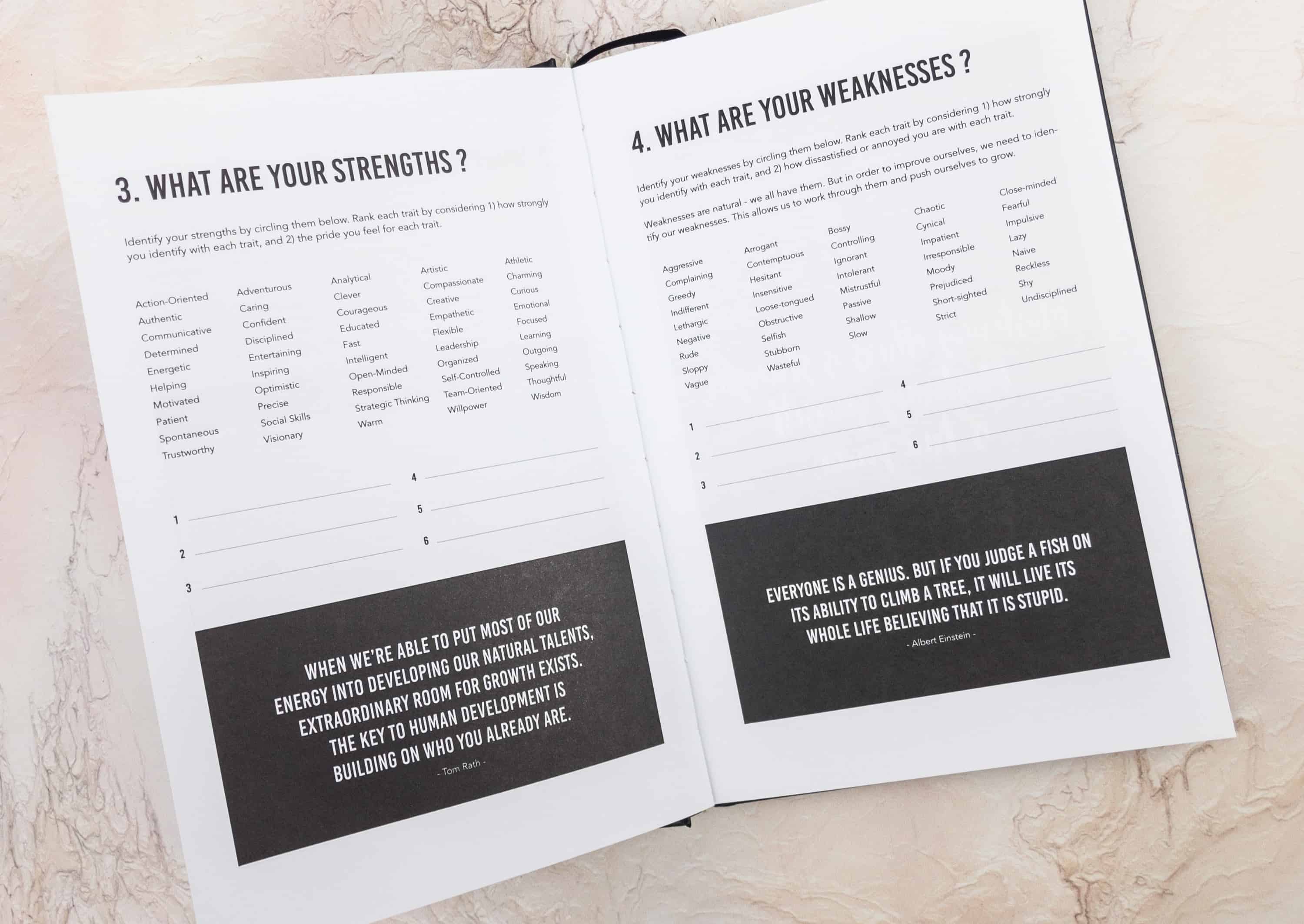 You can find activities in the planner that allows you to get to know yourself more so you can the the best version of yourself.
They also provided lots of tips and tricks so you can learn how to be truly happy from within.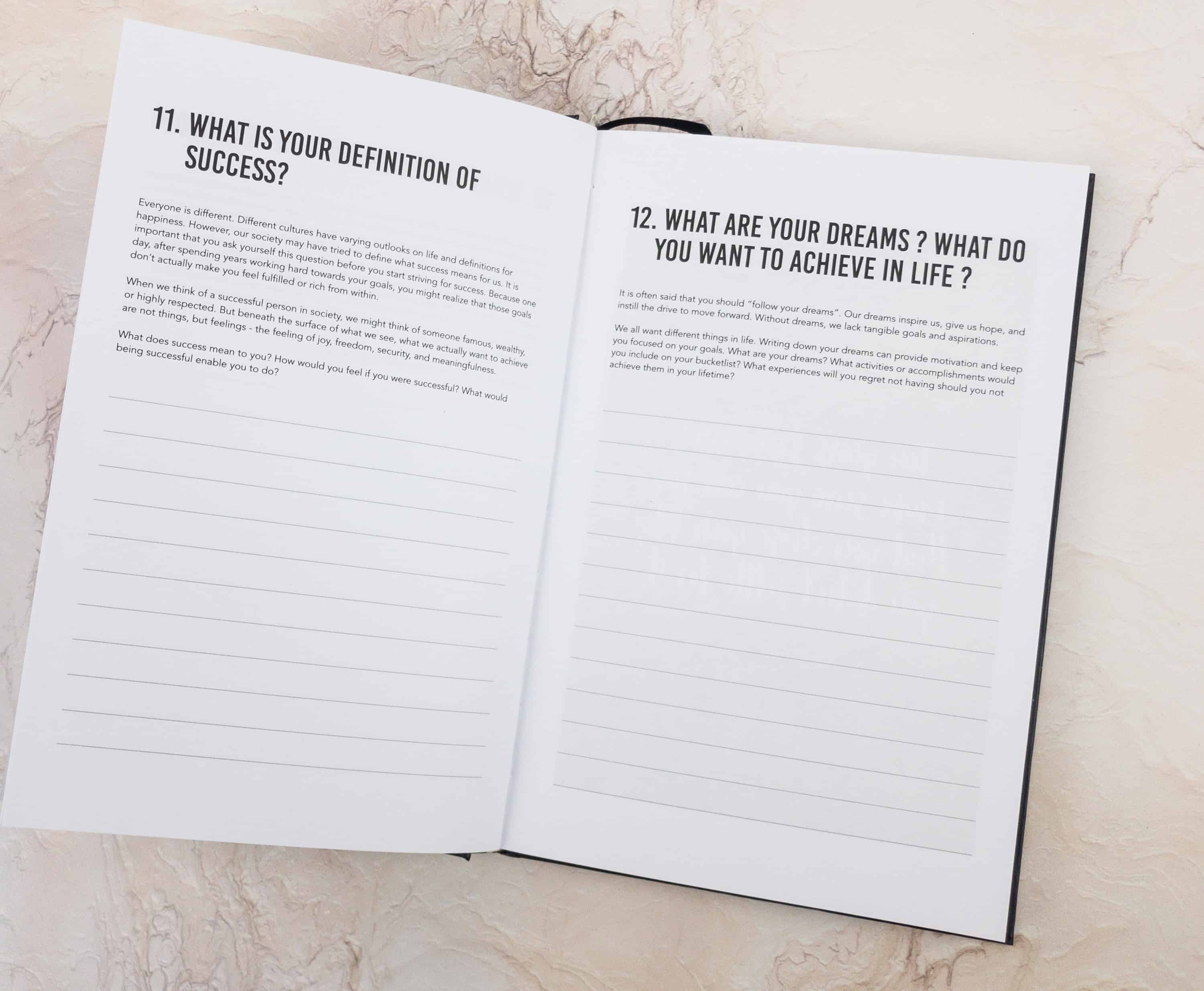 Another awesome feature of the planner is the question and answer sheets, which allows you to self reflect and focus on things that are more important.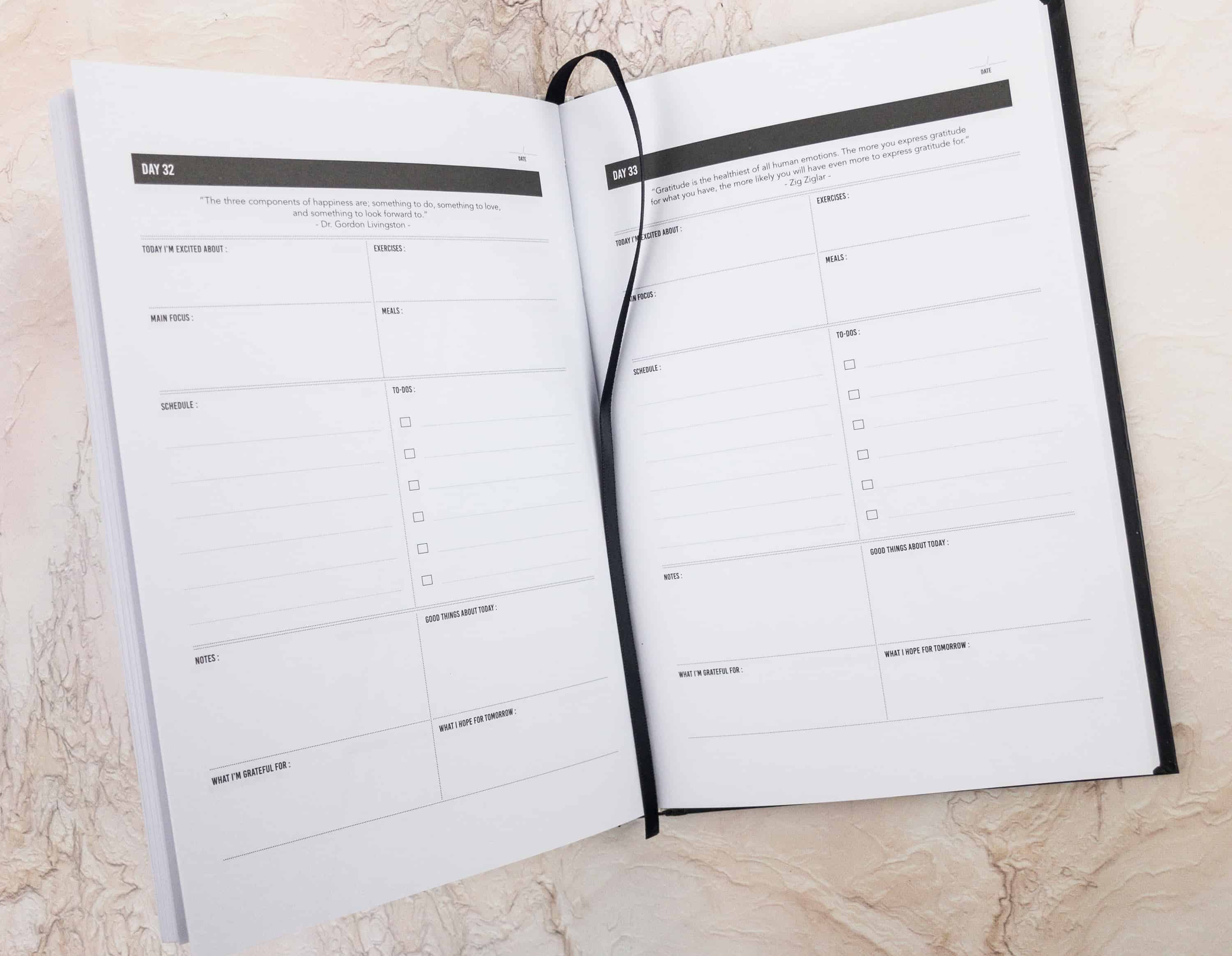 Unlike most planners, this one doesn't have dates so you have the freedom to choose when to start. It's so unique!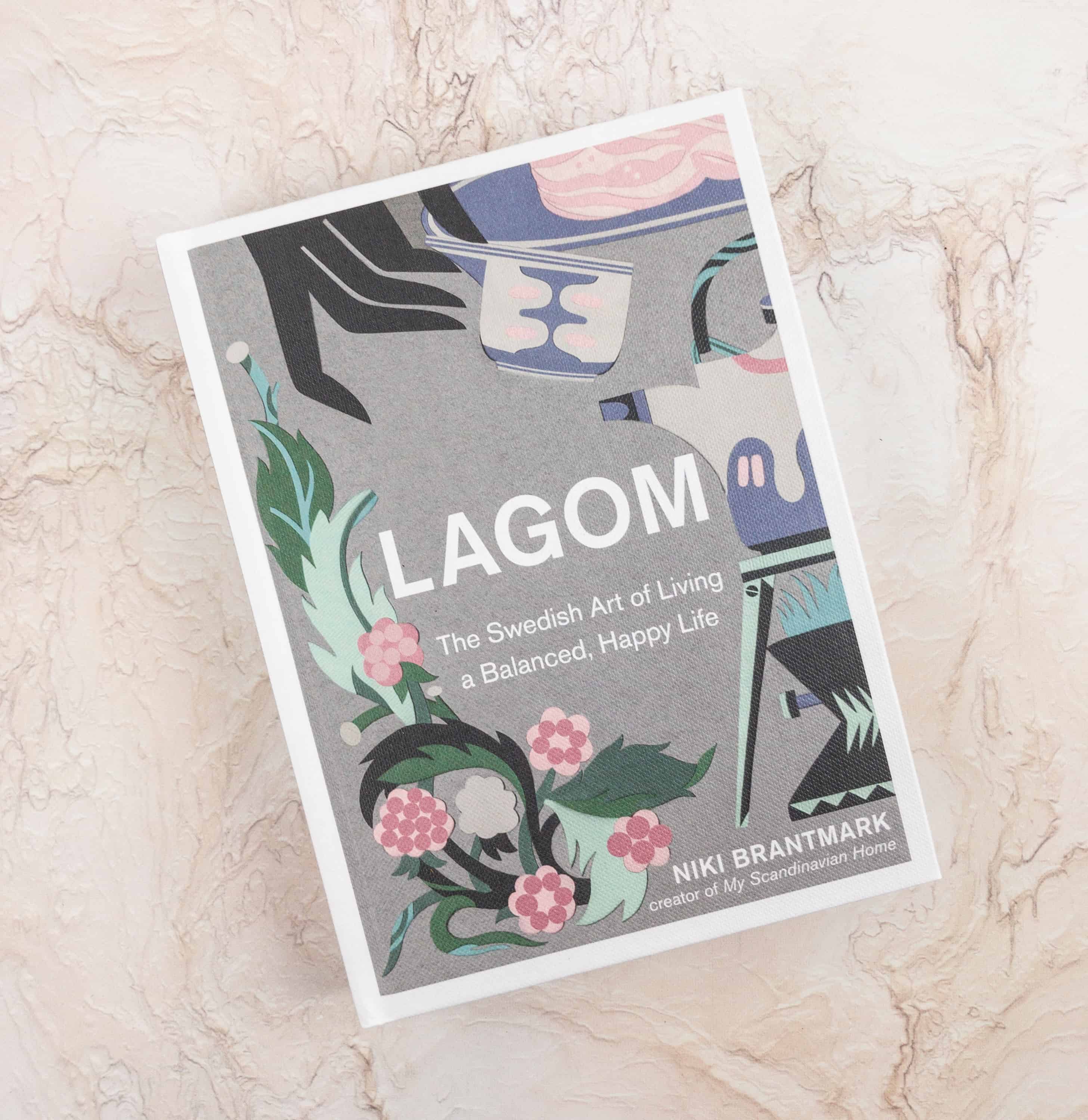 Lagom The Swedish Art Of Living A Balanced And Happy Life By Niki Brantmark ($12.07)
Uncover the secrets of the Swedish philosophy of life called Lagom – meaning `just enough'. At its core is the idea that we can strike a healthy balance with the world around us without having to make extreme changes, and without denying ourselves anything. This delightful book, written by Niki Brantmark, founder and curator of the award winning interior design blog, My Scandinavian Home, gives a taste of the philosophy behind Lagom and shows how to include some of the principles into our daily lives. Inspirational and fun ideas to help you achieve balance, well being and a more sustainable existence.The book is divided into three sections. Introducing Lagom to your personal life includes ideas for decluttering your home, conscious buying and embracing `slow design'. At work take time to balance your day with a proper lunchbreak and a gadget free Sabbath, while outdoor staycations in remote settings can offer relaxation you never knew possible!Lagom at home and with our families explains the art of simple pleasures – bring a dish entertaining at home, of shared craft activities with our children and less stressed homework time! And finally there's Lagom in the wider world and the principles of living sustainably – as IKEA have pledged in their Live Lagom campaign -make some small changes like using LED lightbulbs, taking shorter showers and upcycling and you are living a Lagom life,a rewarding but responsible life; not denying yourself or sacrificing what you love, while not taking from the planet more than you need. It's just the right amount!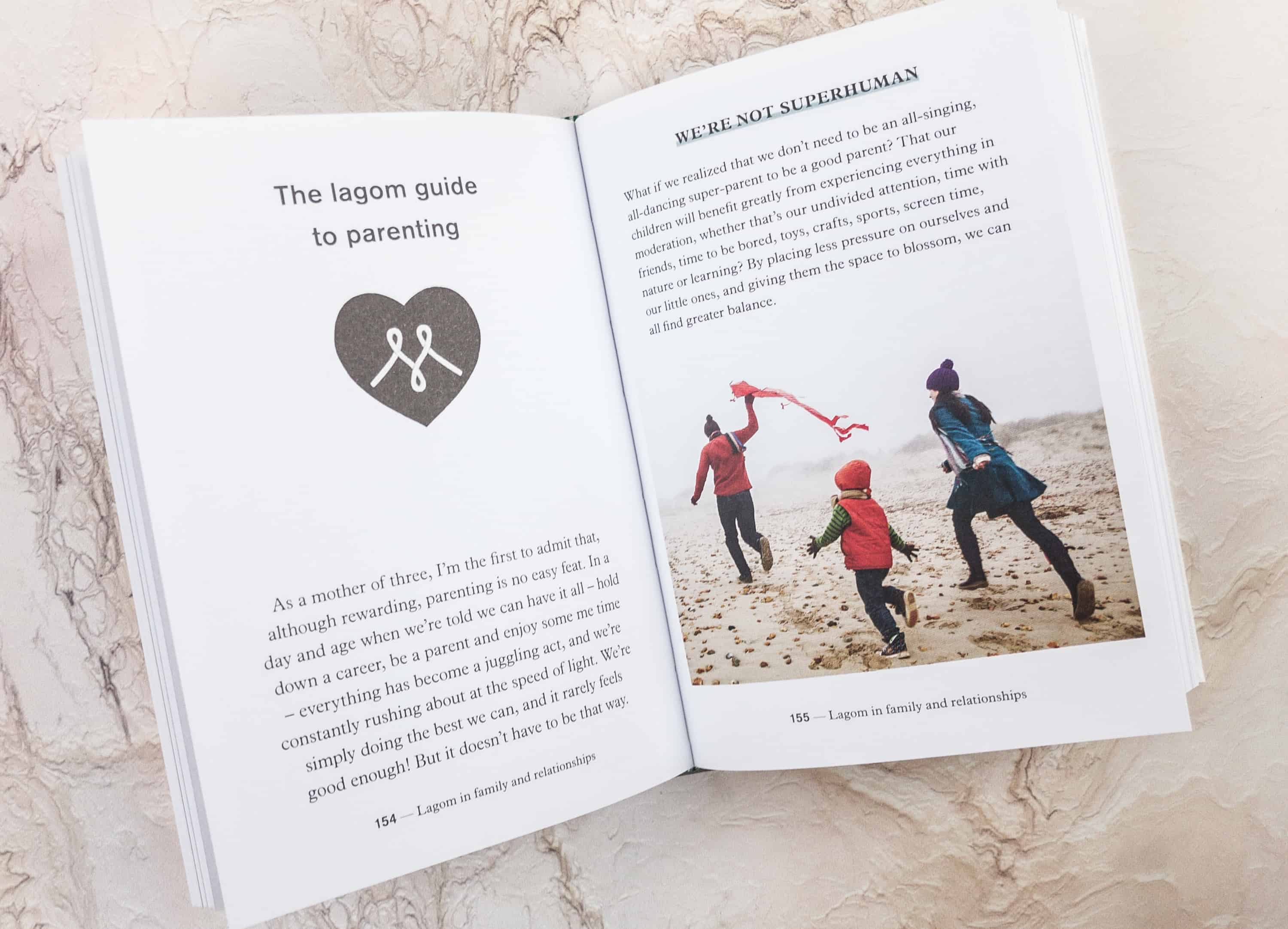 One of the things I like about this book is the part where the author talks about parenting. Parenting is never an easy job, but of course it's fulfilling!
On the back of the book is a short explanation of what Lagom is all about.
The book also features simple DIY projects with detailed instructions and a list of everything that you will need.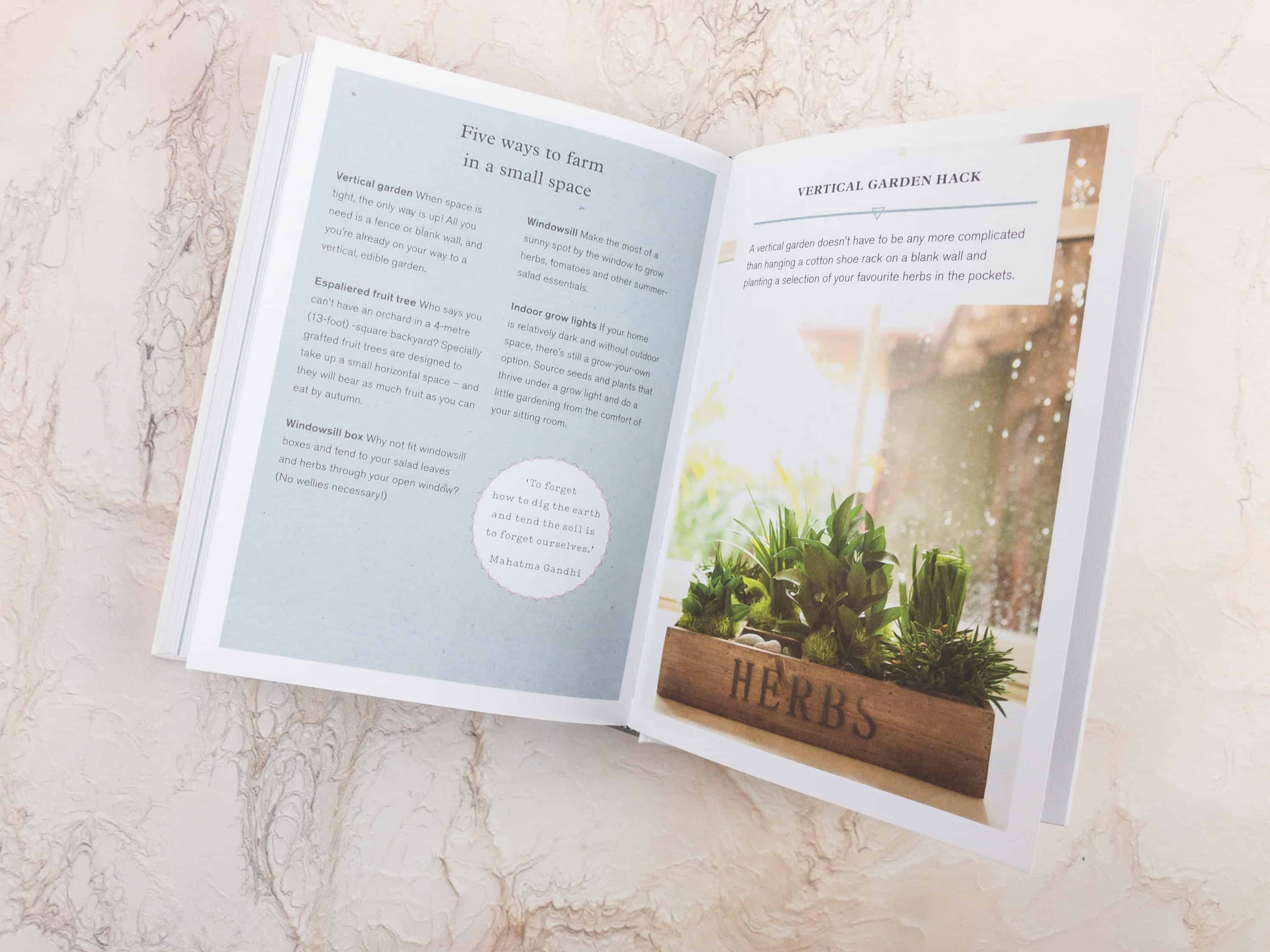 Taking care of plants has been found to be therapeutic, and in this book you can also learn to farm even in the smallest of places in your home. How interesting!
Creighton's Chocolaterie Custard Cream (£4 about $5.51) Lastly, I received a white chocolate bar that was made to taste like an old British favorite snack – custard cream biscuits!
It's handcrafted!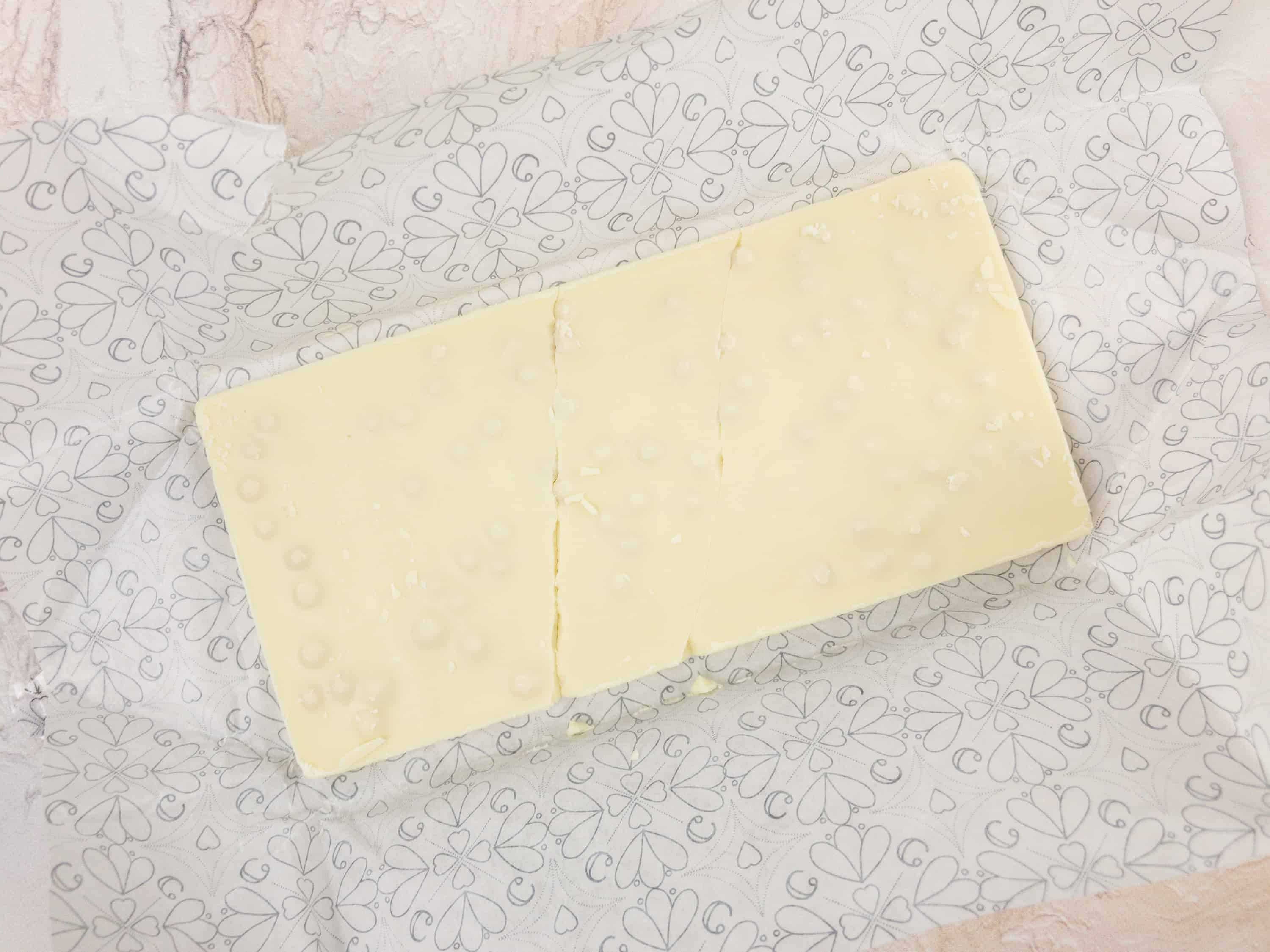 The white chocolate was creamy, and it tastes exactly like custard! I also love the crunchy bits!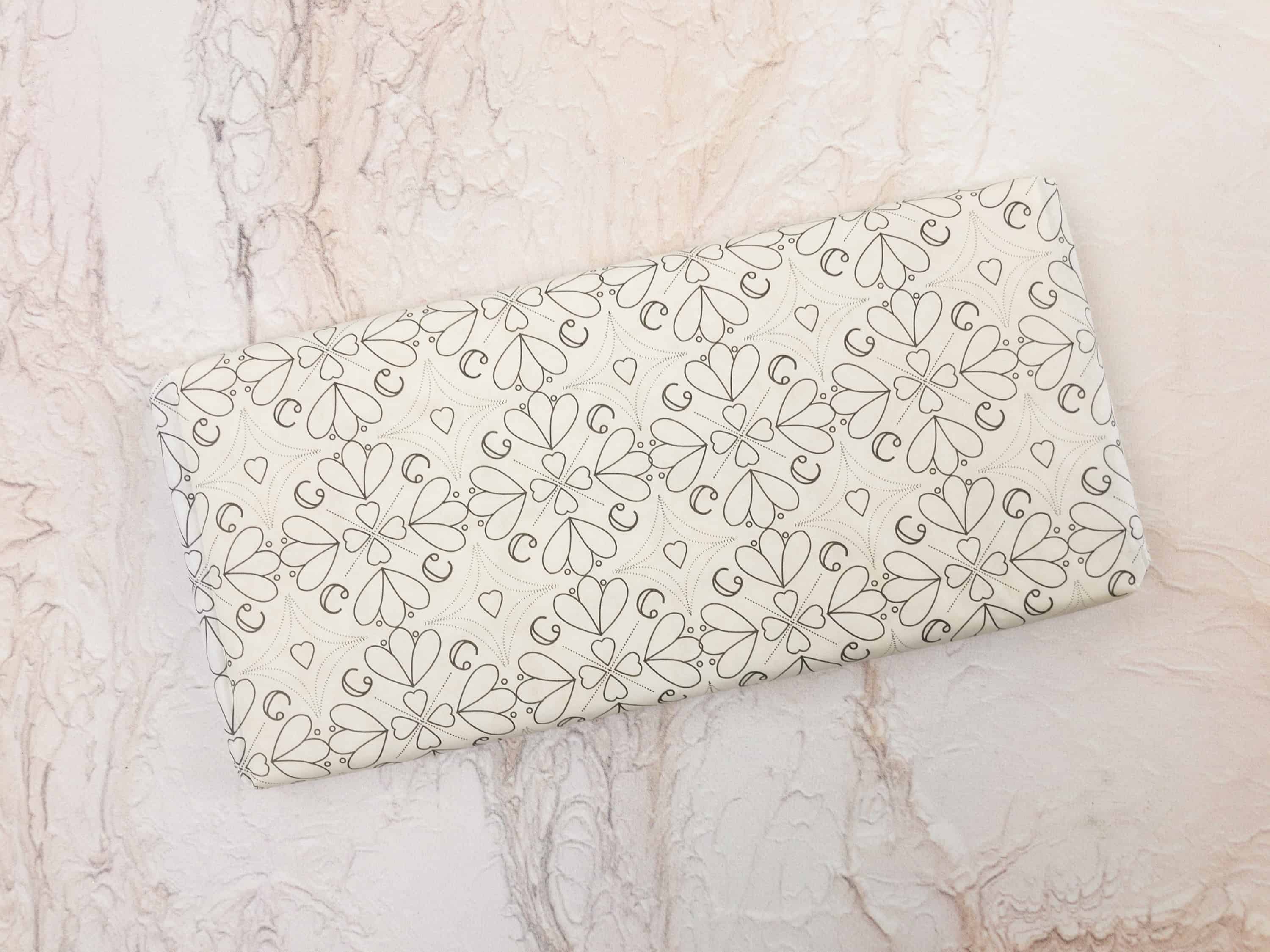 The wrapper used on this bar has a really nice pattern.
It has just the right sweetness, definitely addicting if you like white chocolate.
One more thing to note – I read in the booklet that the planner, unopened chocolate bar, mug, and bracelet could all be exchanged for a different variation, which I found surprising. I wouldn't try it in the US, but a UK subscriber may wish to switch it up, and I don't think it'd be terribly pricy to post it back.
I love the concept of this quarter's Moi-Même box, as it focused on achieving happiness and right balance in life. Everything is high-quality and very much aligned to the theme. My favorite item is the Happiness Planner because it's unique and creative. My husband can't get enough of the white chocolate bar! This subscription is a great way of discovering new and independent brands, and also a fun way of treating yourself to lifestyle items curated within a well-thought-out theme!
What's your favorite item in the Winter 2017 Moi-Même box?