Pusheen Box is a quarterly subscription box that delivers everything Pusheen the cat! Boxes hold a variety of Pusheen items with at least $100 in value, including exclusive products, pre-release items, and more.
I love how the box matches the season!
It's so cute, it even has a tail!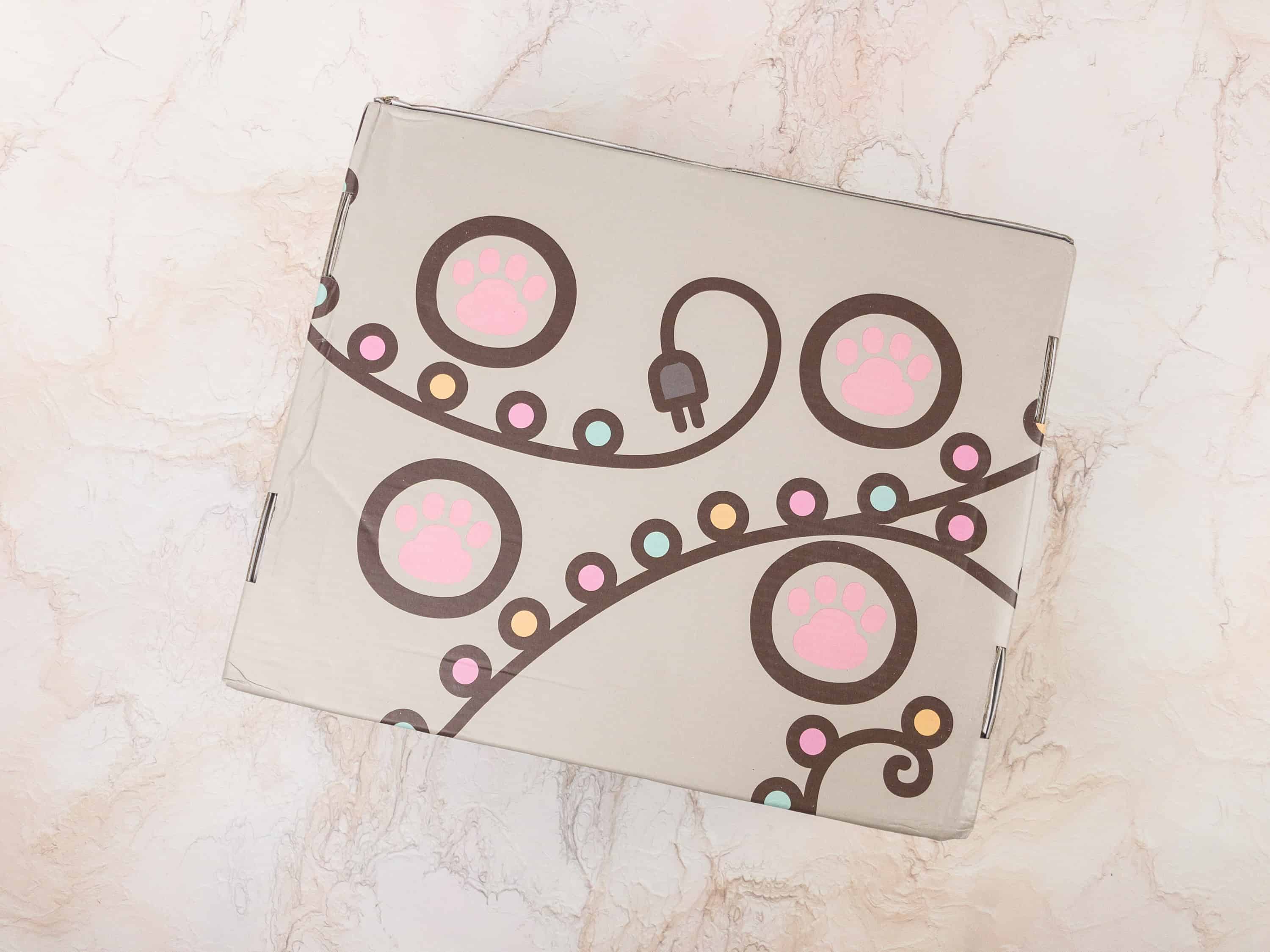 Look at those paw prints!
This box is absolutely packed with Pusheen goodies! I don't know how CultureFly packs their boxes so full but they always are!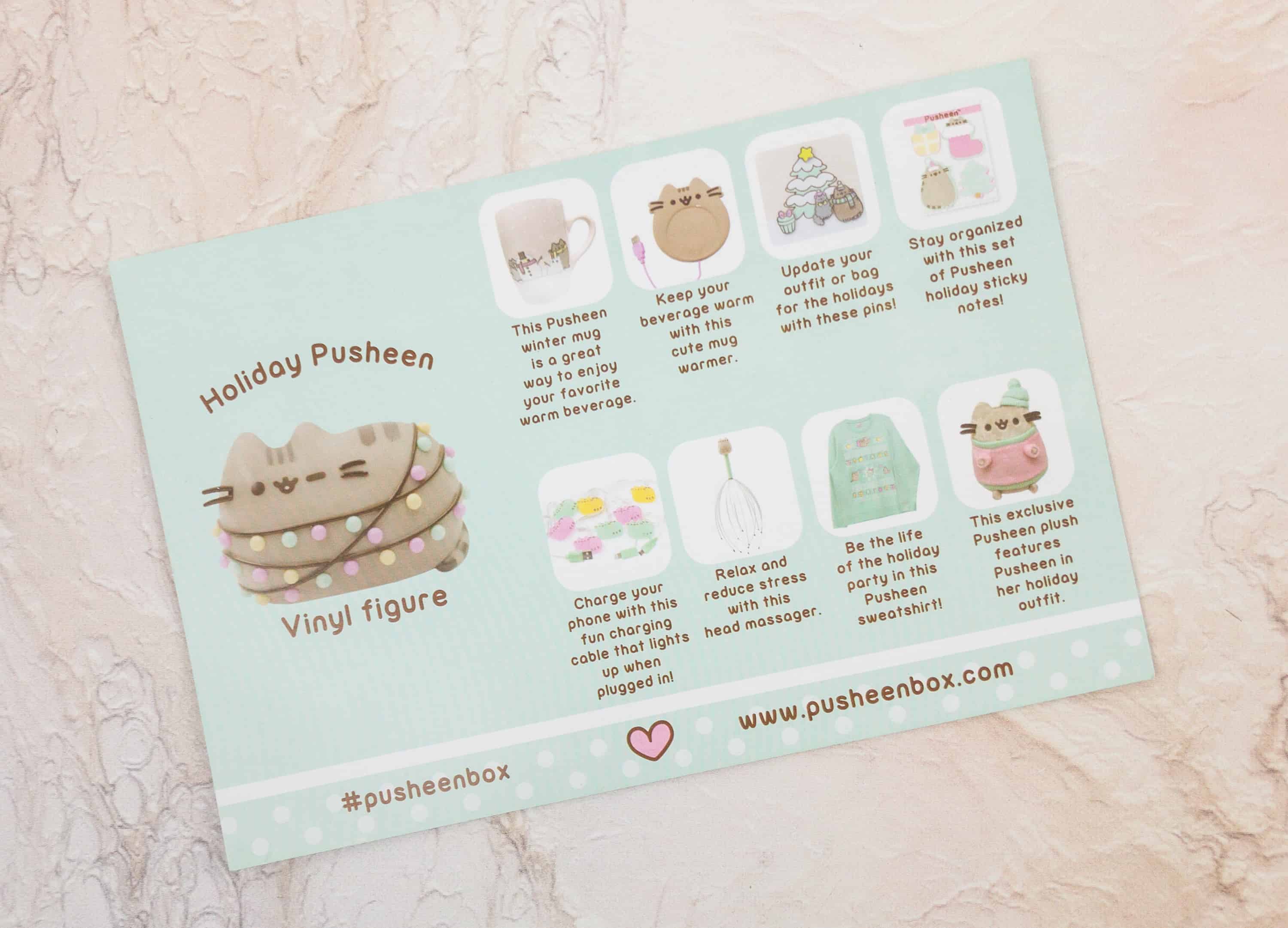 The info card explains what each item is and what it can be used for.
Everything in my Winter 2017 Pusheen Box!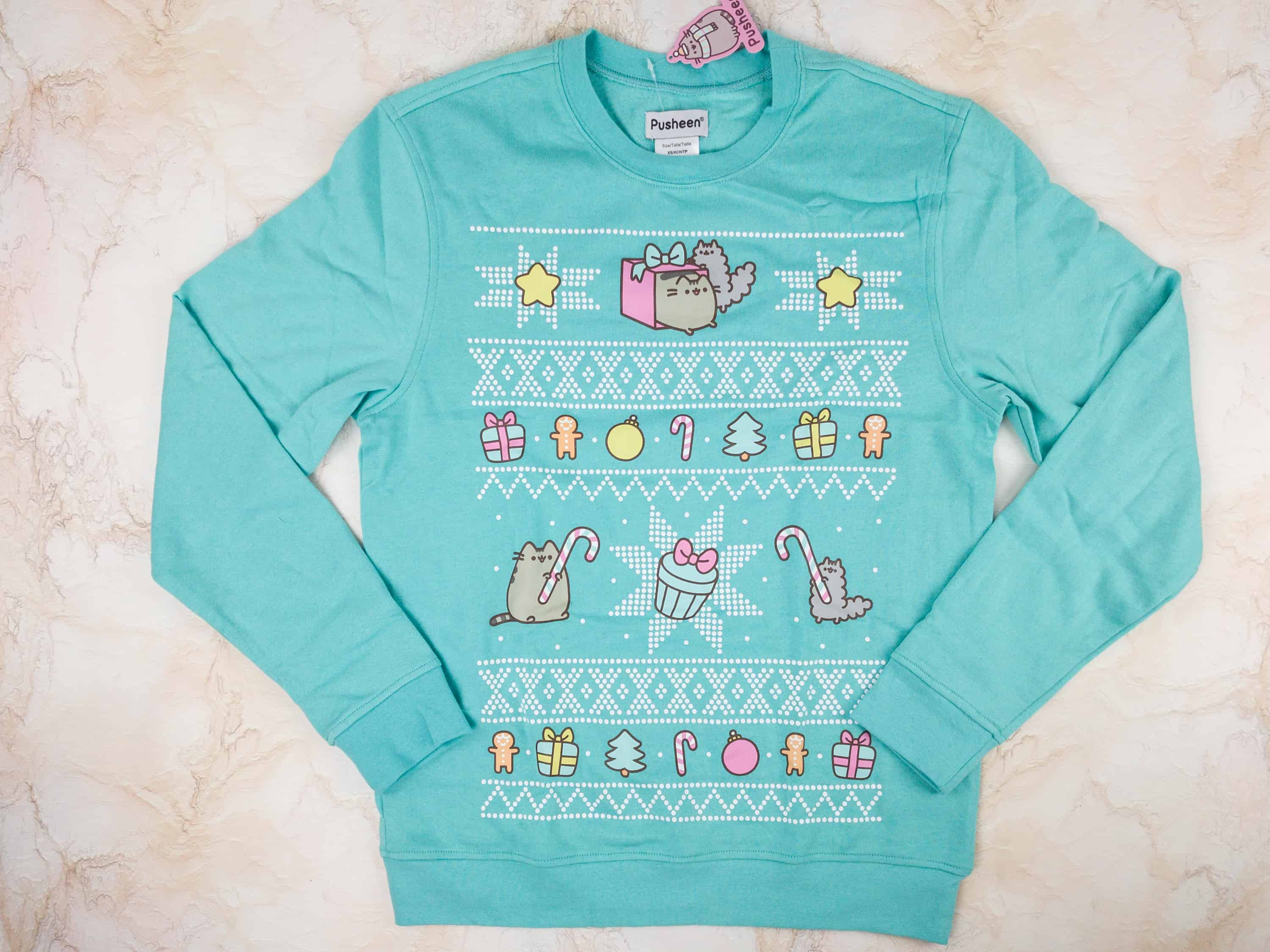 Pusheen Holiday Sweatshirt. What else is perfect to wear during this season? Of course, a sweatshirt!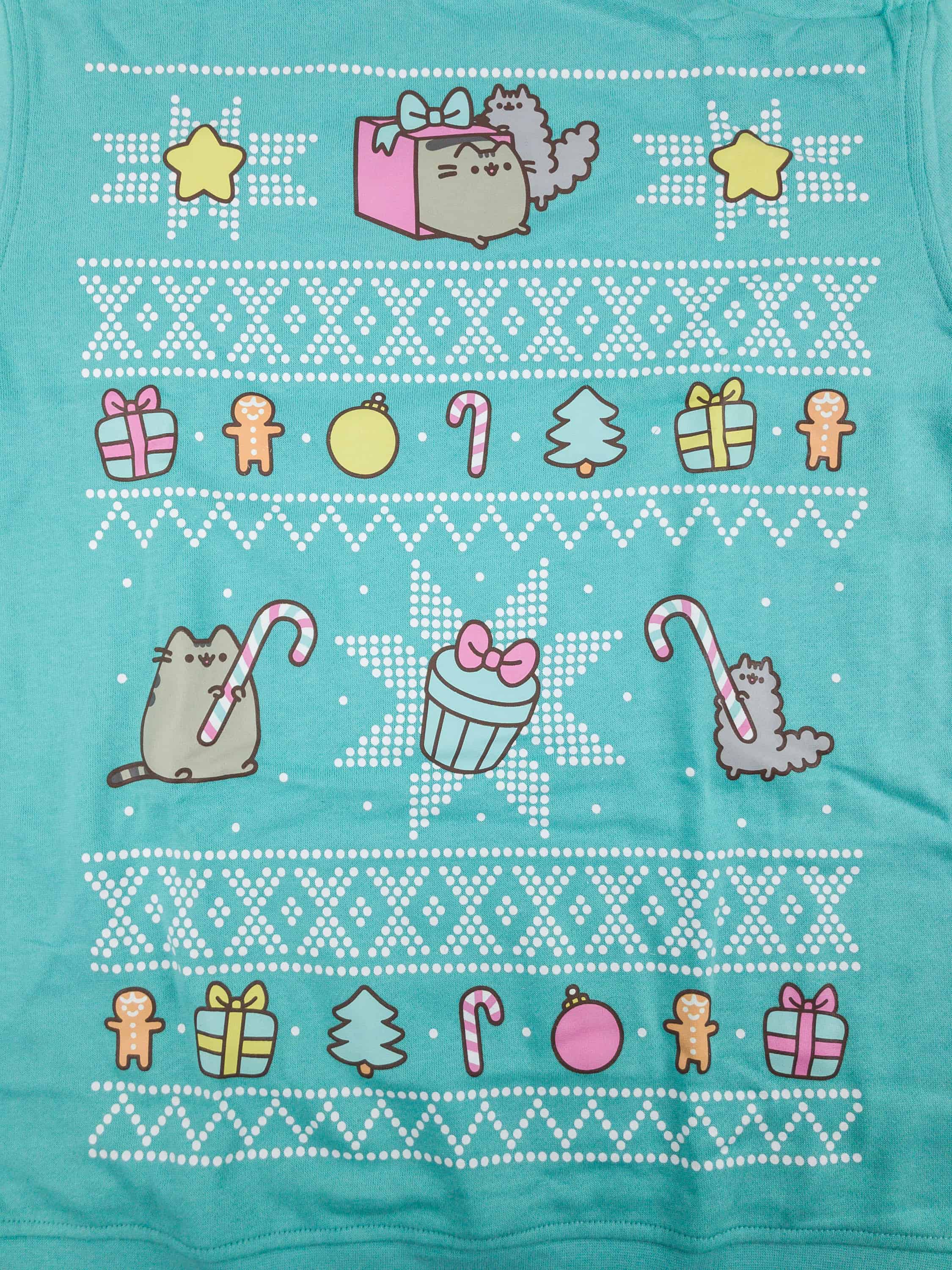 This bright teal sweatshirt features Pusheen on a festive set-up! It's soft and really comfy, and of course, cute!
Pusheen Head Massager. Anything with Pusheen on it makes an adorable stress reliever, and I'm glad we got this head massager made specifically to keep headaches away.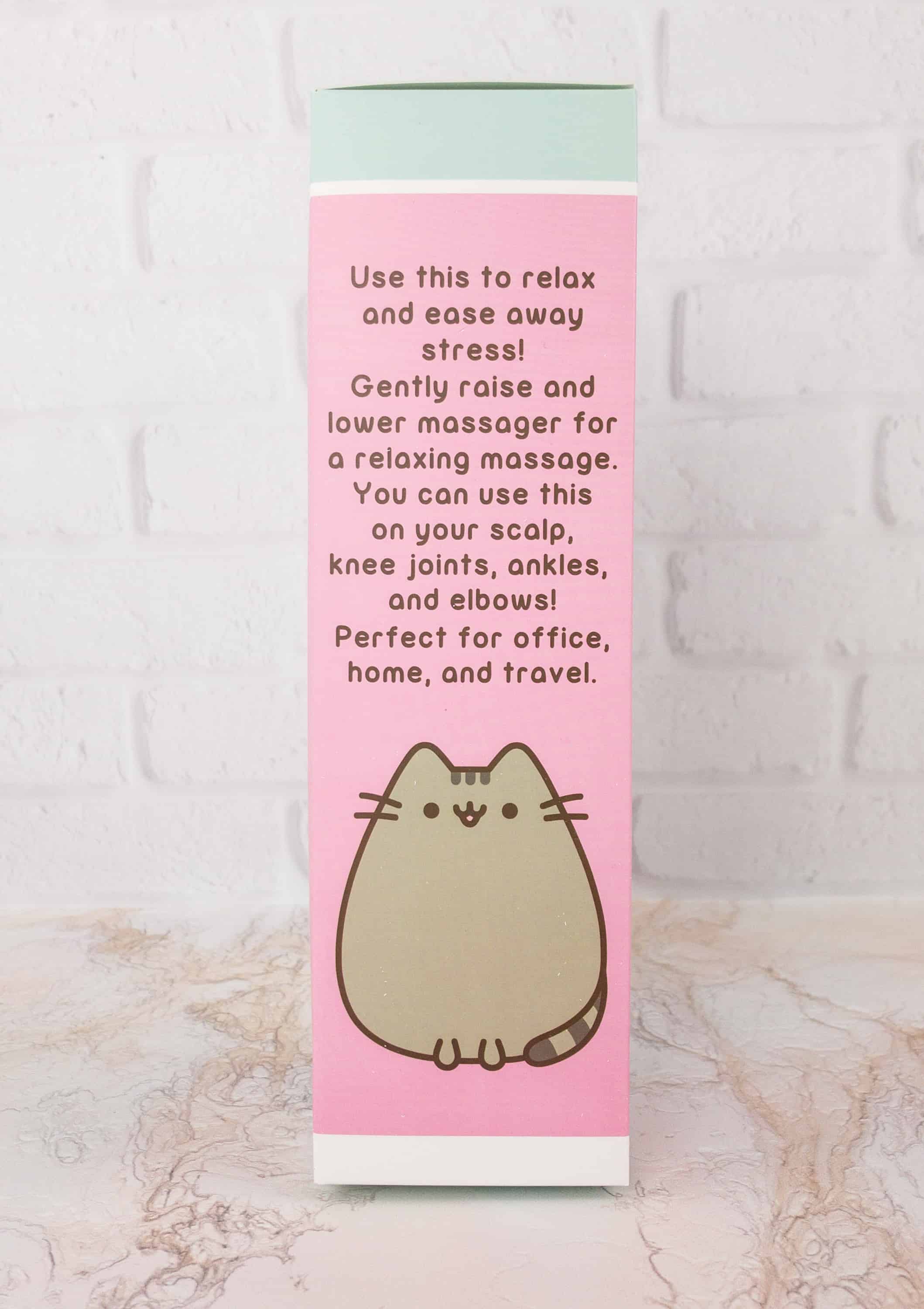 It's relaxing and simple to use, ideal whether you're at home, in the office, and even when traveling. The box comes with instructions too.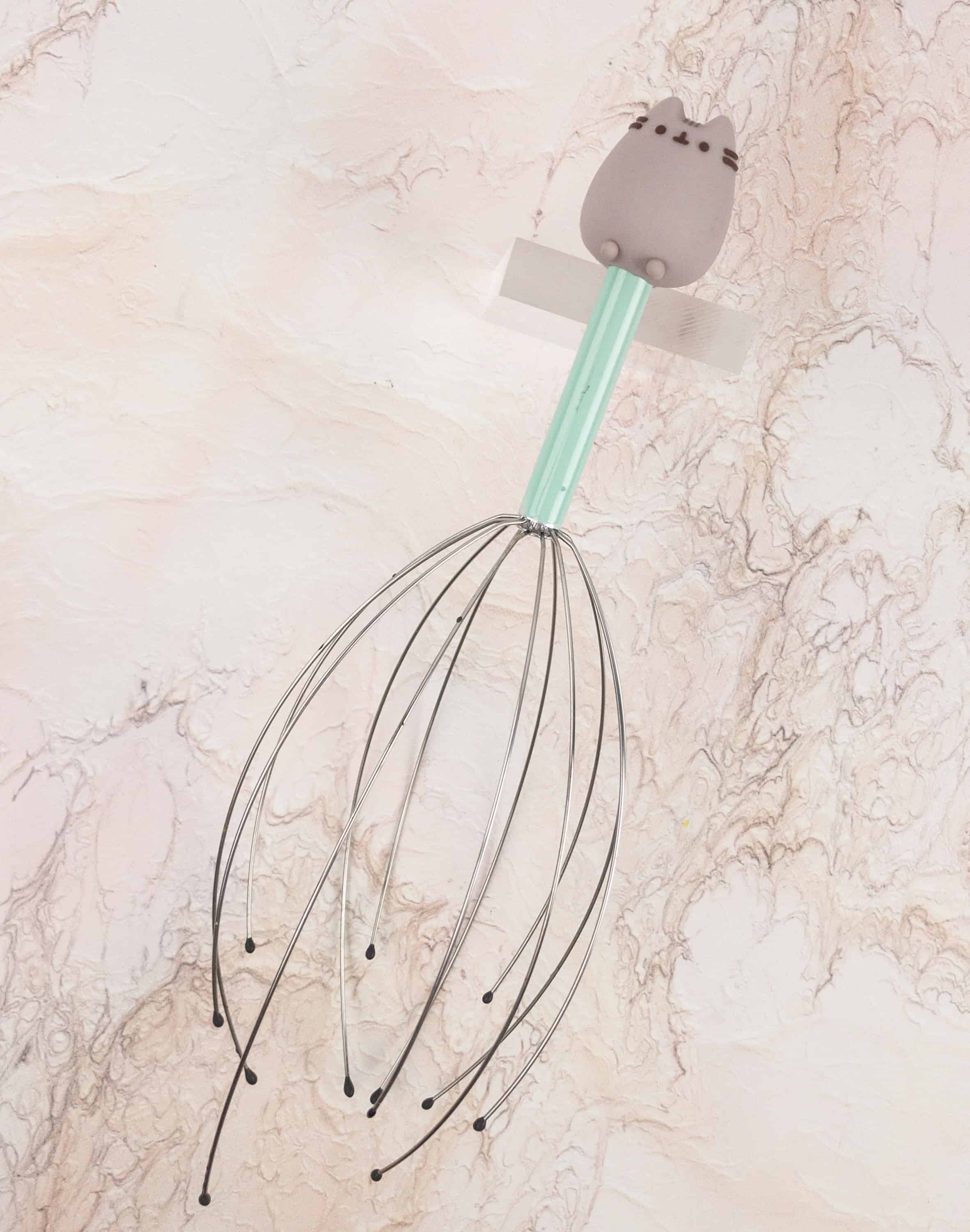 It consists of a cute Pusheen handle with flexible wires that have little plastic nubs at the end. It's not as amazing as the one we received in our Sensory Theraplay box, but it's pretty darn good – and we love it when it twingles your scalp just right!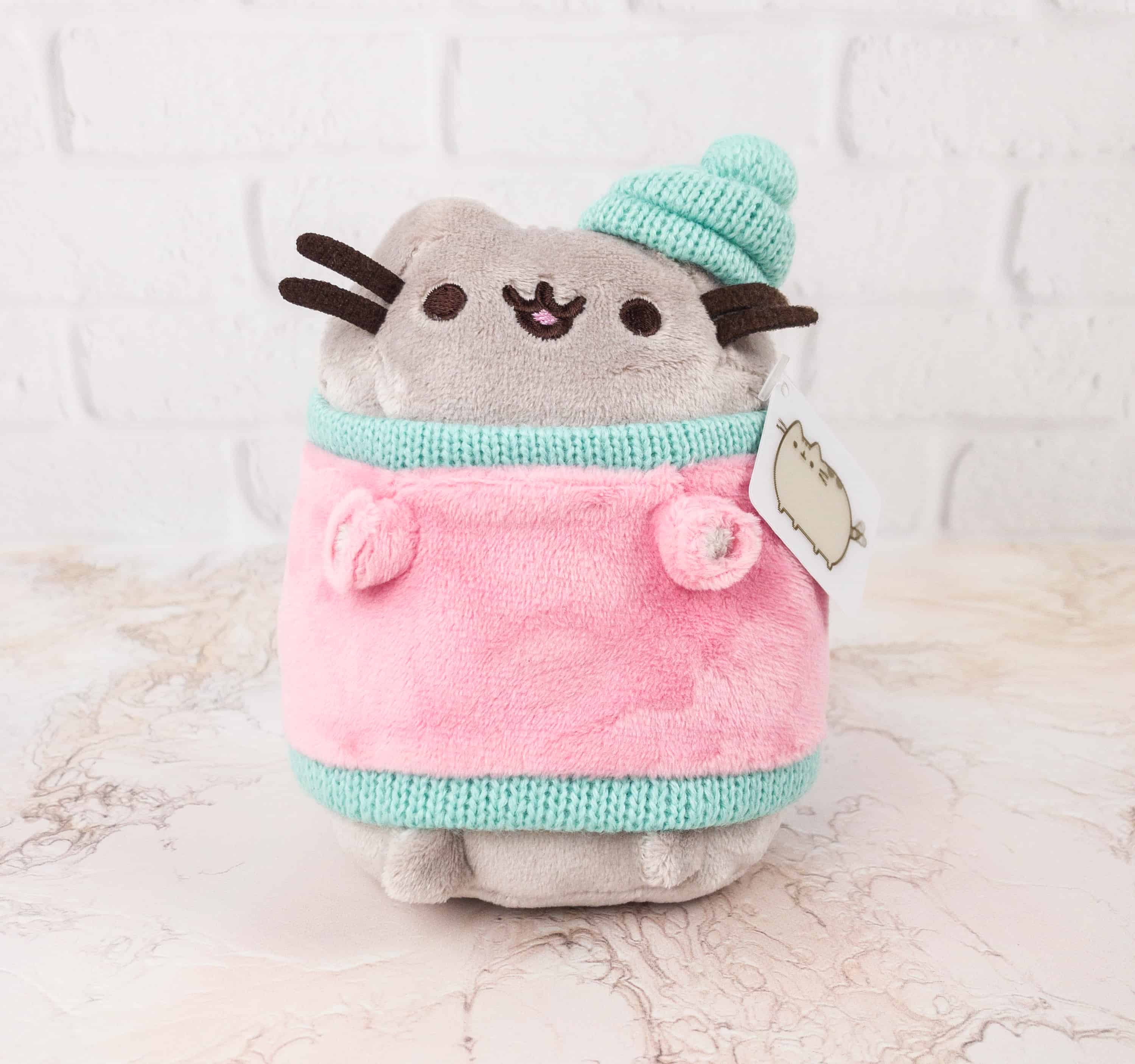 Pusheen Winter Plush. Pusheen is really feeling the season with the sweater and beanie combo! I love how there's always a serious effort to have a sculptural overhang with her whiskers.
It's so soft and huggable. That cute little striped tail is so cute too!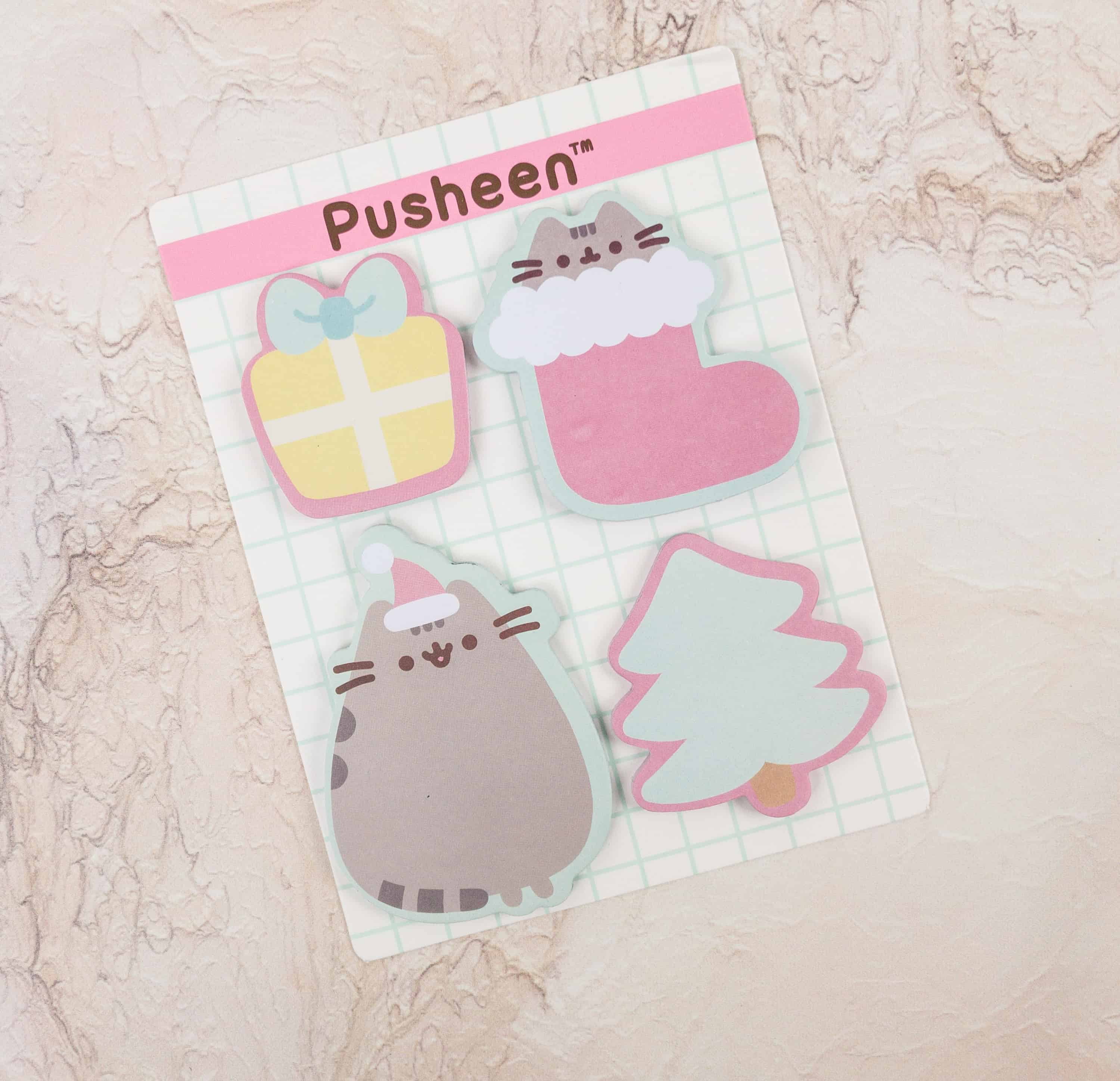 Pusheen Holiday Sticky Notes. Such a cute way to leave notes for others and they can be used for journaling too!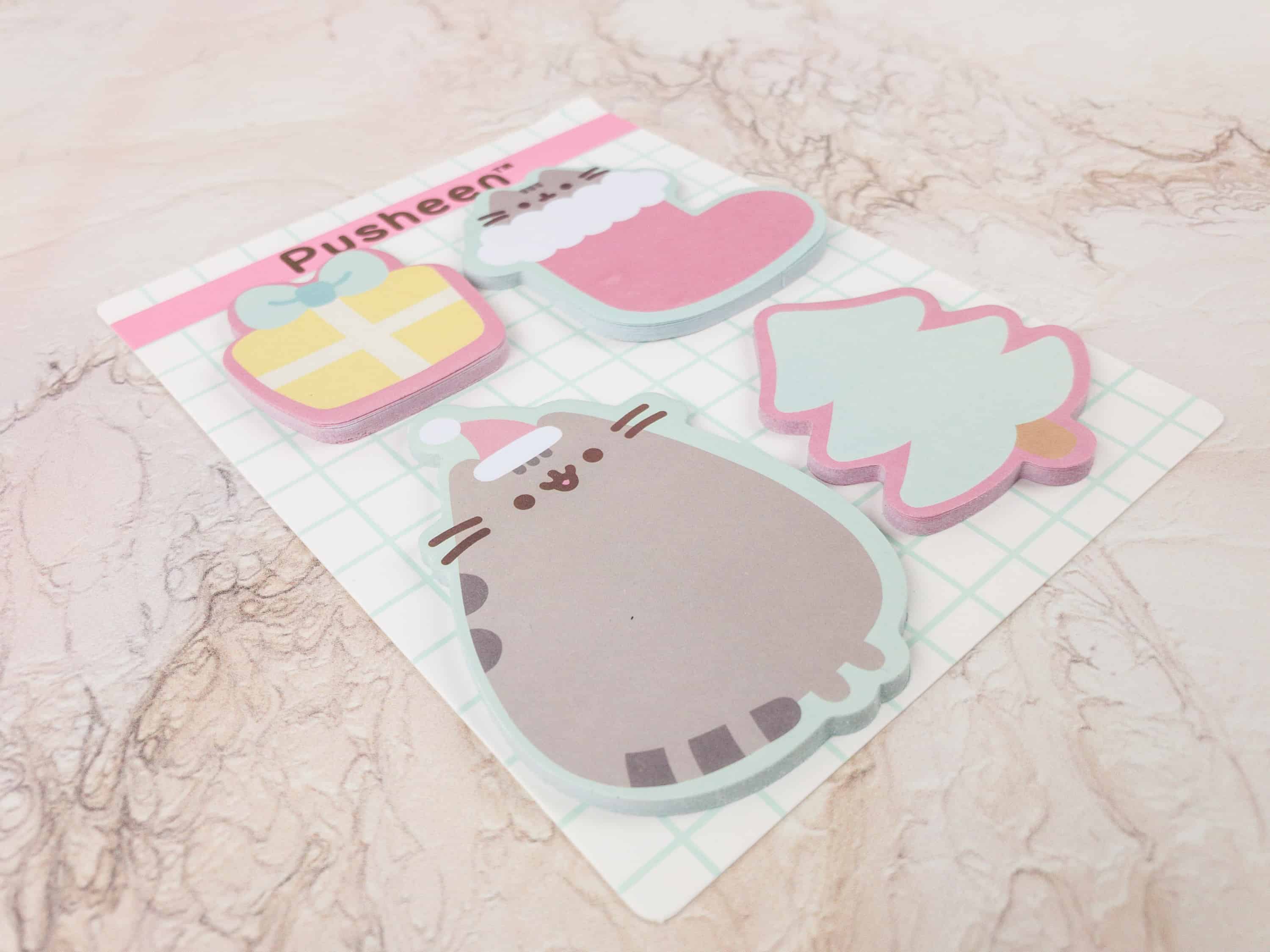 The designs are all lovely, but my favorite is Pusheen inside a stocking!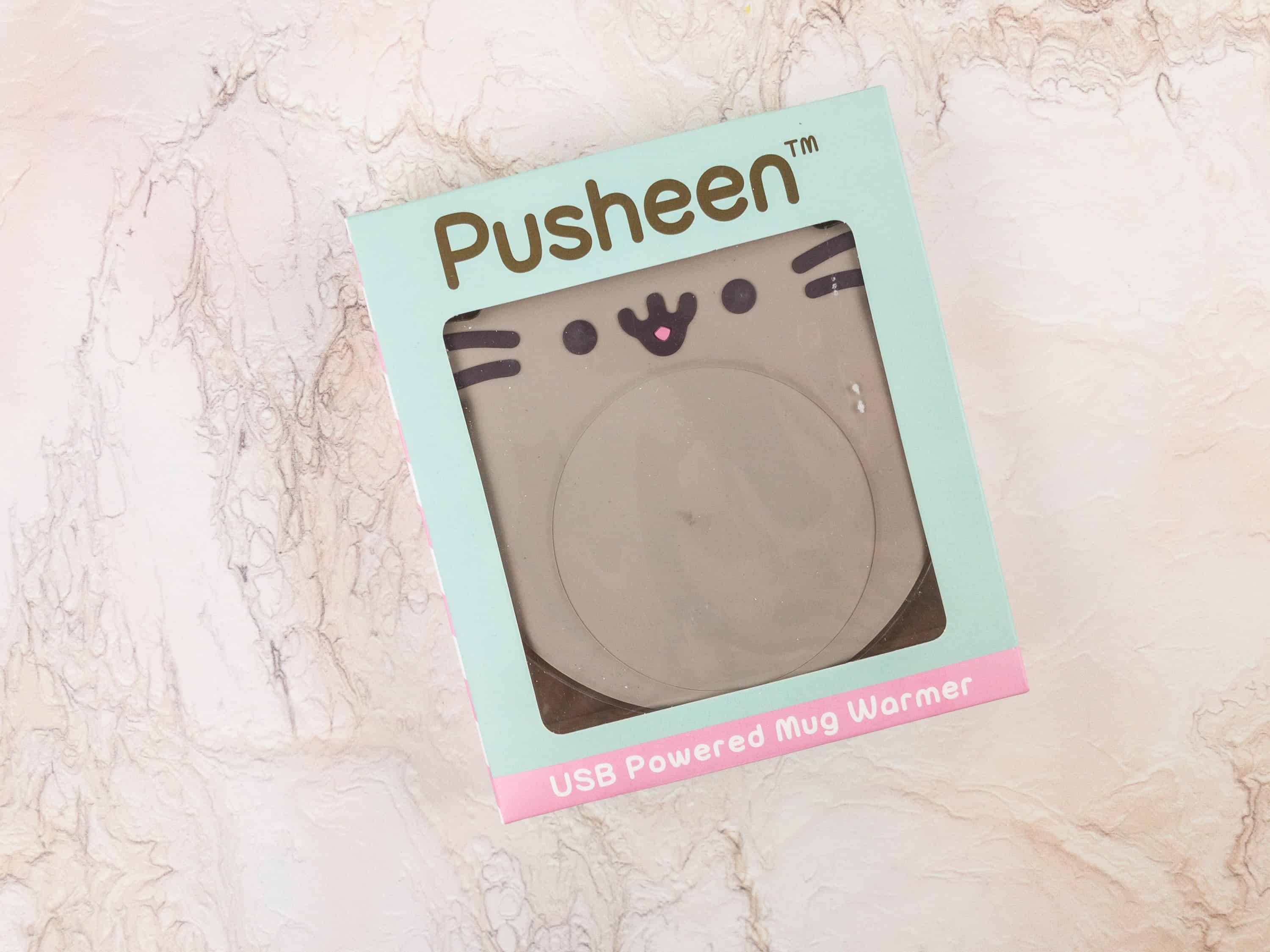 Pusheen USB-powered Mug Warmer. This is the cutest mug warmer I've ever seen!
It's USB powered so it can easily be used, just plug it in and enjoy a warm cup of your favorite drink. It's ideal for flat-bottomed mugs.
Pusheen Vinyl Figure. I'm so delighted seeing this vinyl figure included in this quarter's collection. Now we know what inspired the box's festive design!
It also comes in a pink box that makes it perfectly giftable. However, it's a Pusheen box exclusive and I like it so much so we're keeping it, no second thoughts!
Pusheen is winking as she's all tangled-up with Holiday lights!
It measures 3.5″ x 2.5″ and the plug is located at her back.
I want to see her light up too if it's just possible…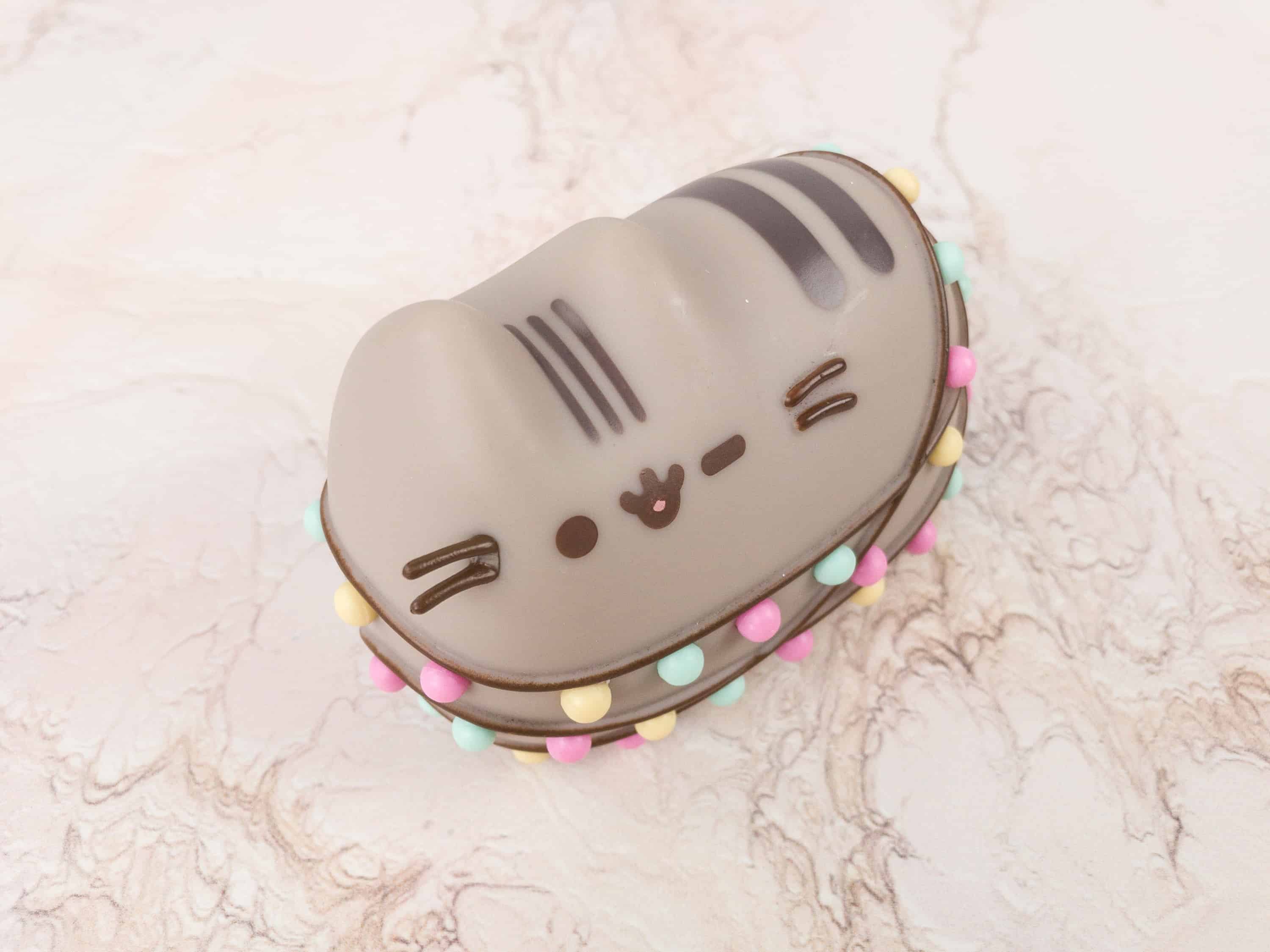 It's so cute! It'll look perfect on my desk!
Pusheen Light-Up Charging Cable. Next up is a unique charging cable with, of course, Pusheen all over it!
You can use it whether for your iPhone or any android device…
…since it has two kinds of charger pins.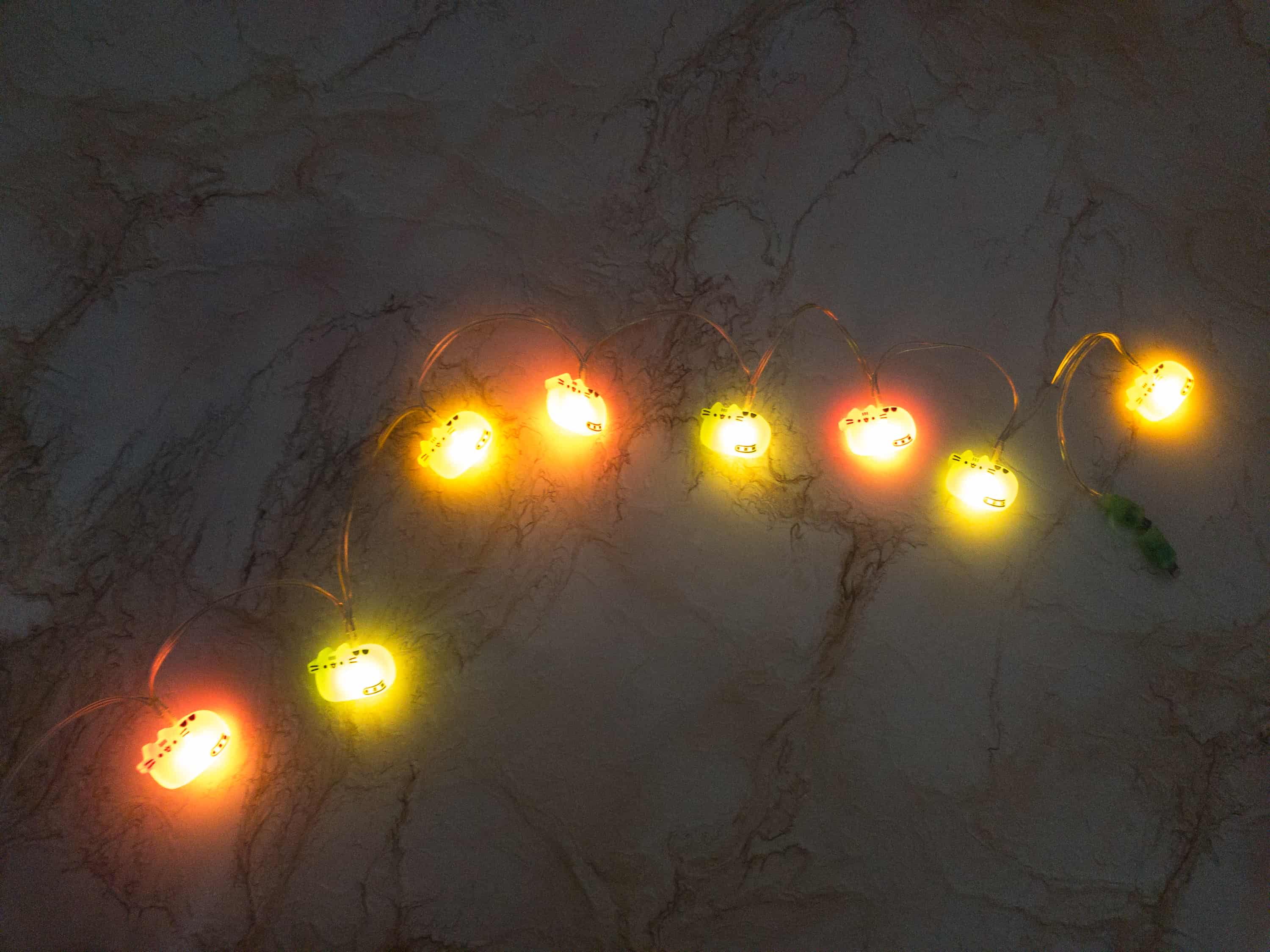 When you plug it to charge your gadget, the cable turns to instant Christmas lights!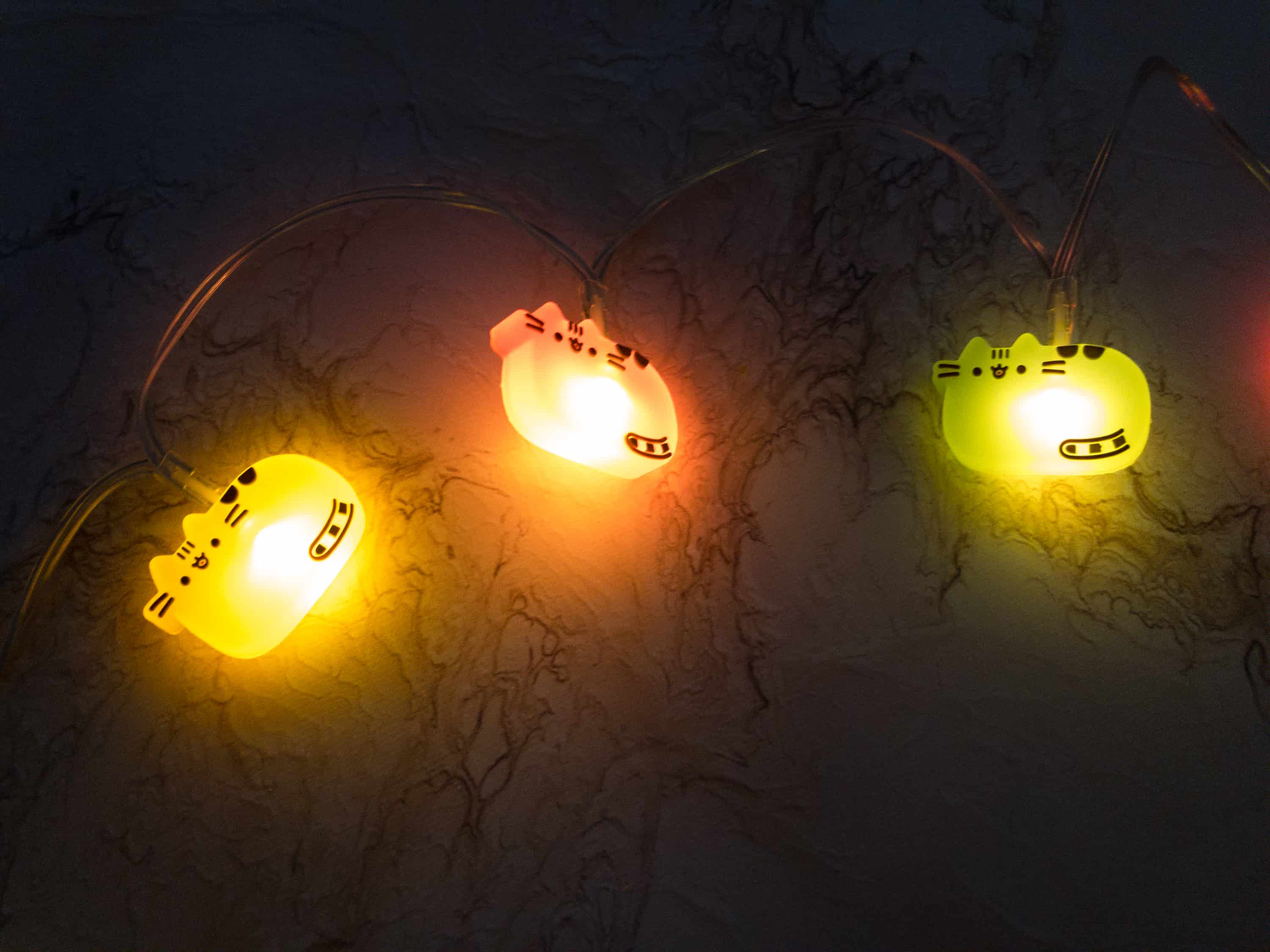 I am definitely using this. Look how it lights up in the dark! We did have some issues plugging in an iPhone (it just wouldn't stay connected) but my daughter is using the lights anyways.
Each light is a mini Pusheen made of a rubberized material that alternates teal, pink, and yellow colored lights on a clear string.
Pusheen Ceramic Mug. A warm beverage is always nice during a cold day, and this 18 oz. ceramic mug is the cutest way to enjoy one!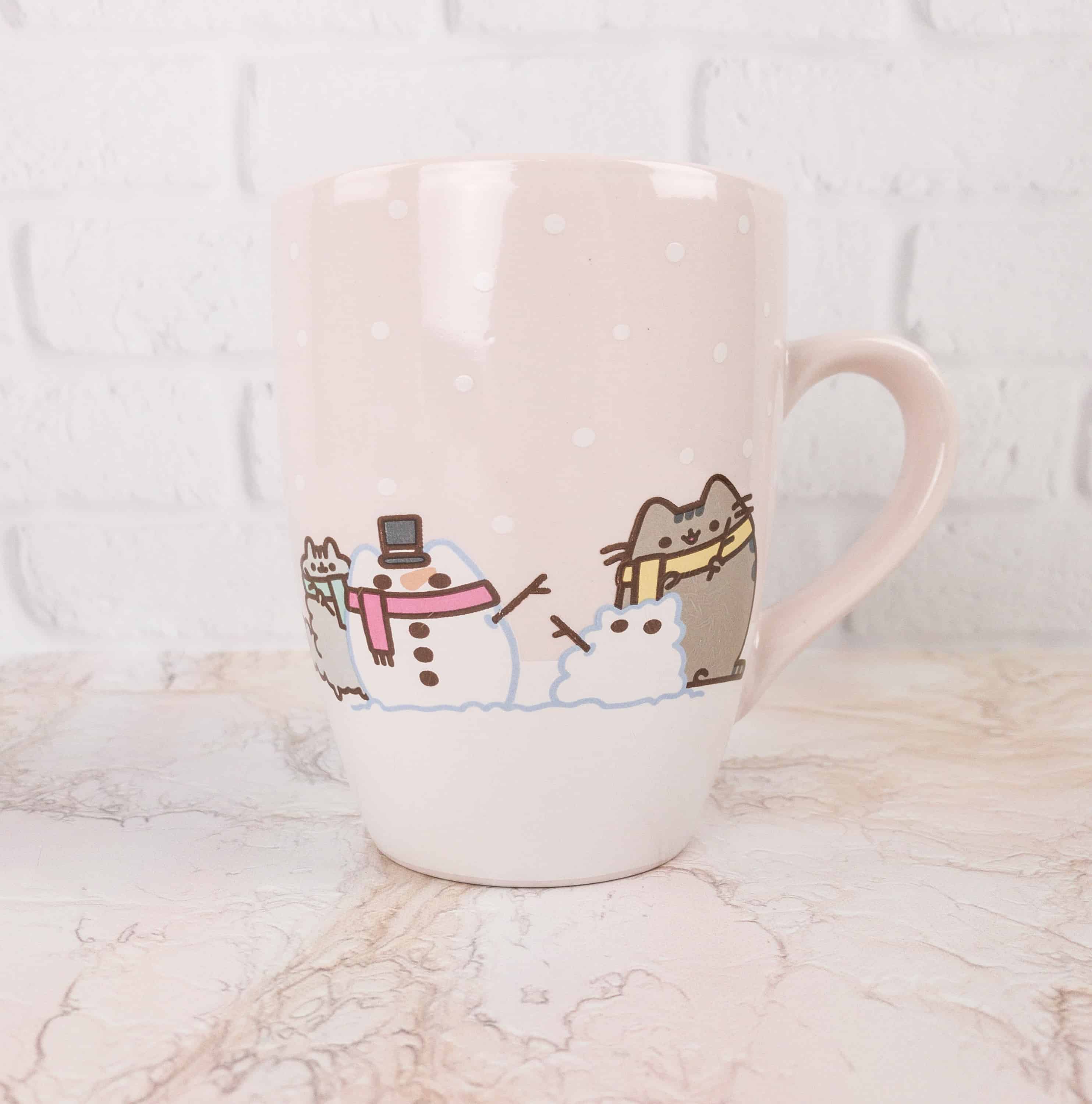 The design features Pusheen and Stormy each making a snowman modeled from each other!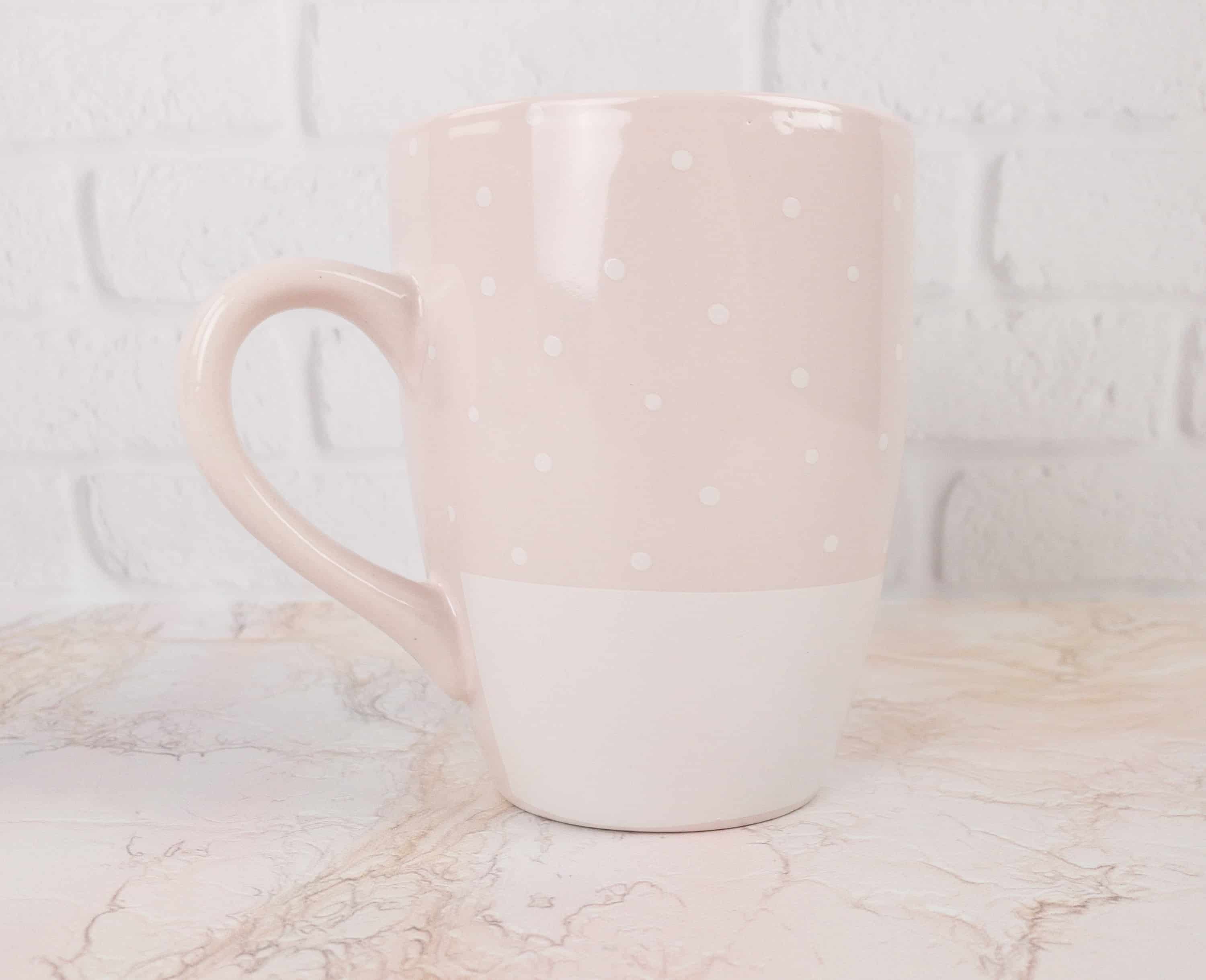 The mug really looks perfect for winter as its back features snow on the ground and flakes falling.
Pusheen Winter Pins. We got a set of 4 cute Pusheen pins. These are great accessories for jackets, totes and backpacks!
The pins feature Pusheen and Stormy, both looking ready for winter, with a pin star (meant to put on top of the Christmas Tree), and a present.
Pusheen Box never disappoints! We can't deny the fact that everything that has Pusheen on it automatically becomes cute and adorable. The plushie and the vinyl figure are definitely my favorites! Meanwhile, the mug warmer and the mug are both going to be useful in our home. Our quarterly wait for this subscription is always worth it! If you're also fond of Pusheen, this is a subscription you'll love with all the exclusive items and cutest goodies. The only downside is that this box ships pretty late into December, and most subscribers got their boxes right before the holidays, or right after. I'd really like to see this subscription arrive an entire month earlier, or more – like ship early November, arrive mid-November!
What did you think of the Pusheen Box for Winter?