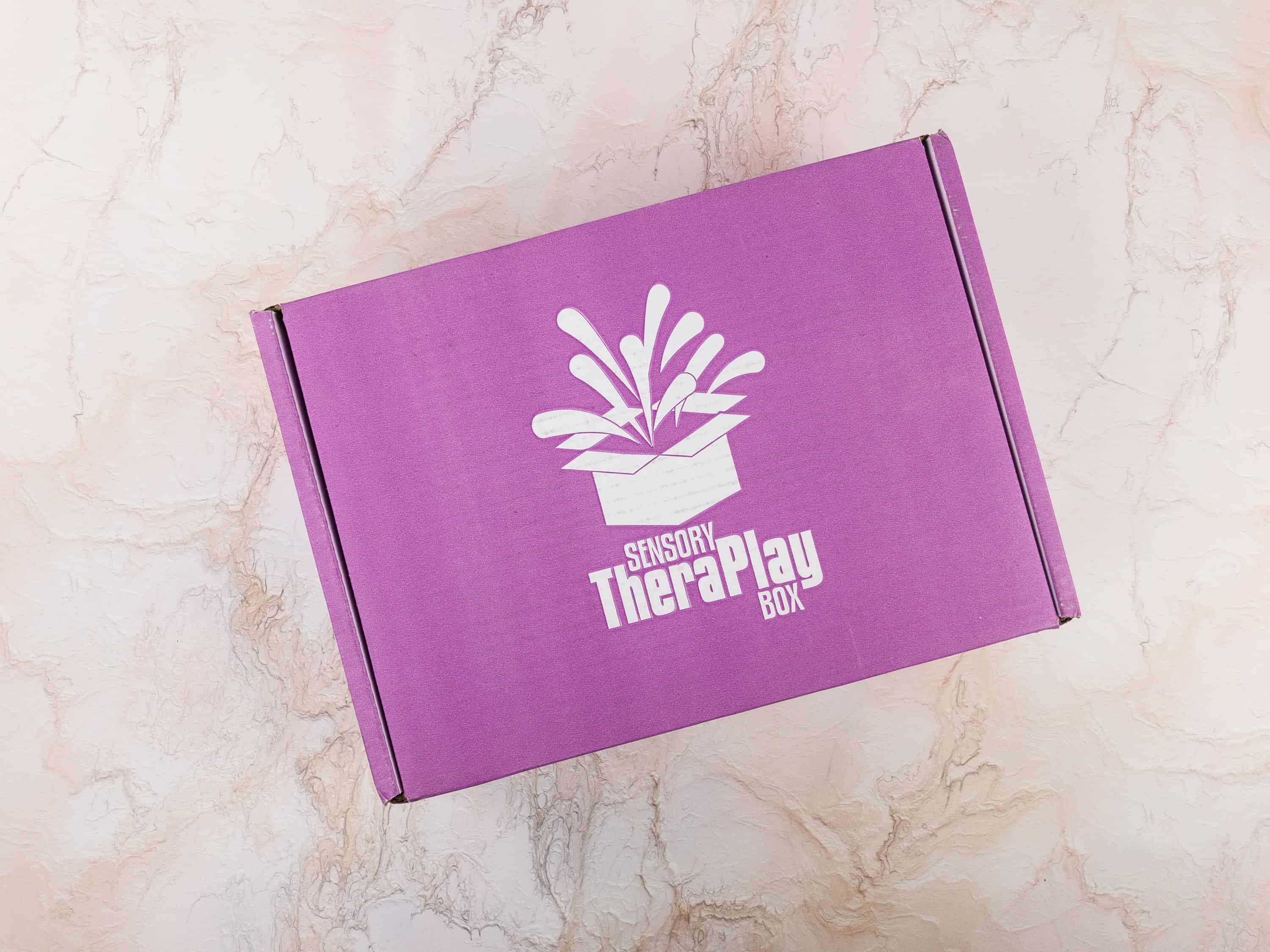 Sensory TheraPLAY Box is a monthly subscription that sends sensory toys for 4 to 9-year-old children to your home. Each box is curated by a pediatric occupational therapist. While the box is ideally suited for autistic children, those with sensory processing disorders, and those who suffer from ADHD, anxiety and temper tantrums, it's also just a really fun toy box for anyone interested in playing and exploring, although there may be a few items that are really sensory-specific. Boxes cost $39.95 each. Discounts are available for longer prepaid subscriptions.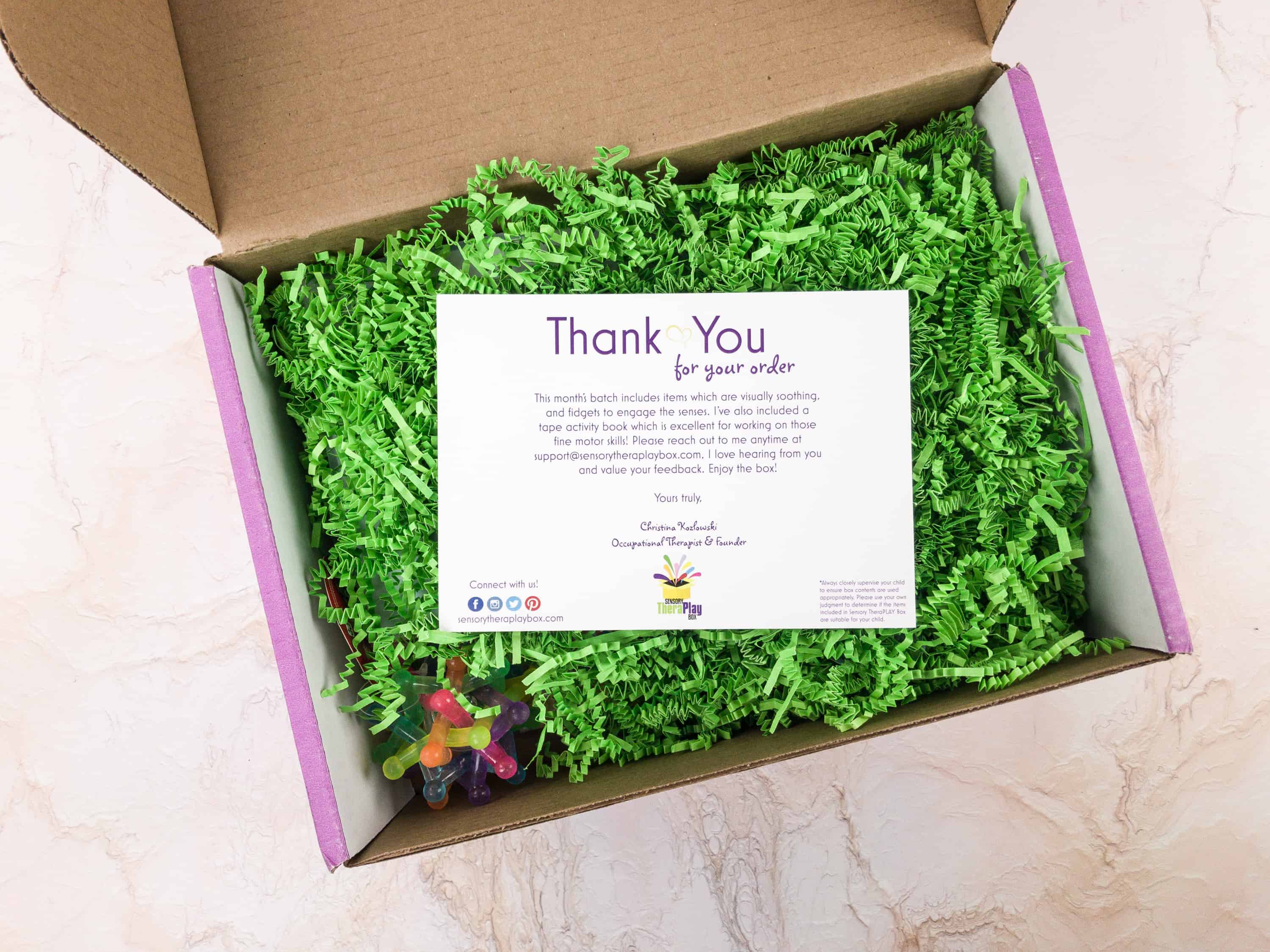 Every month you will receive a random surprise assortment of sensory toys and items for your child.  This wonderful sensory box is intended for children on the autism spectrum and/or children with sensory processing issues, but it has anything but a clinical feel — it is packed with bright paper squiggles and is fun to dig into.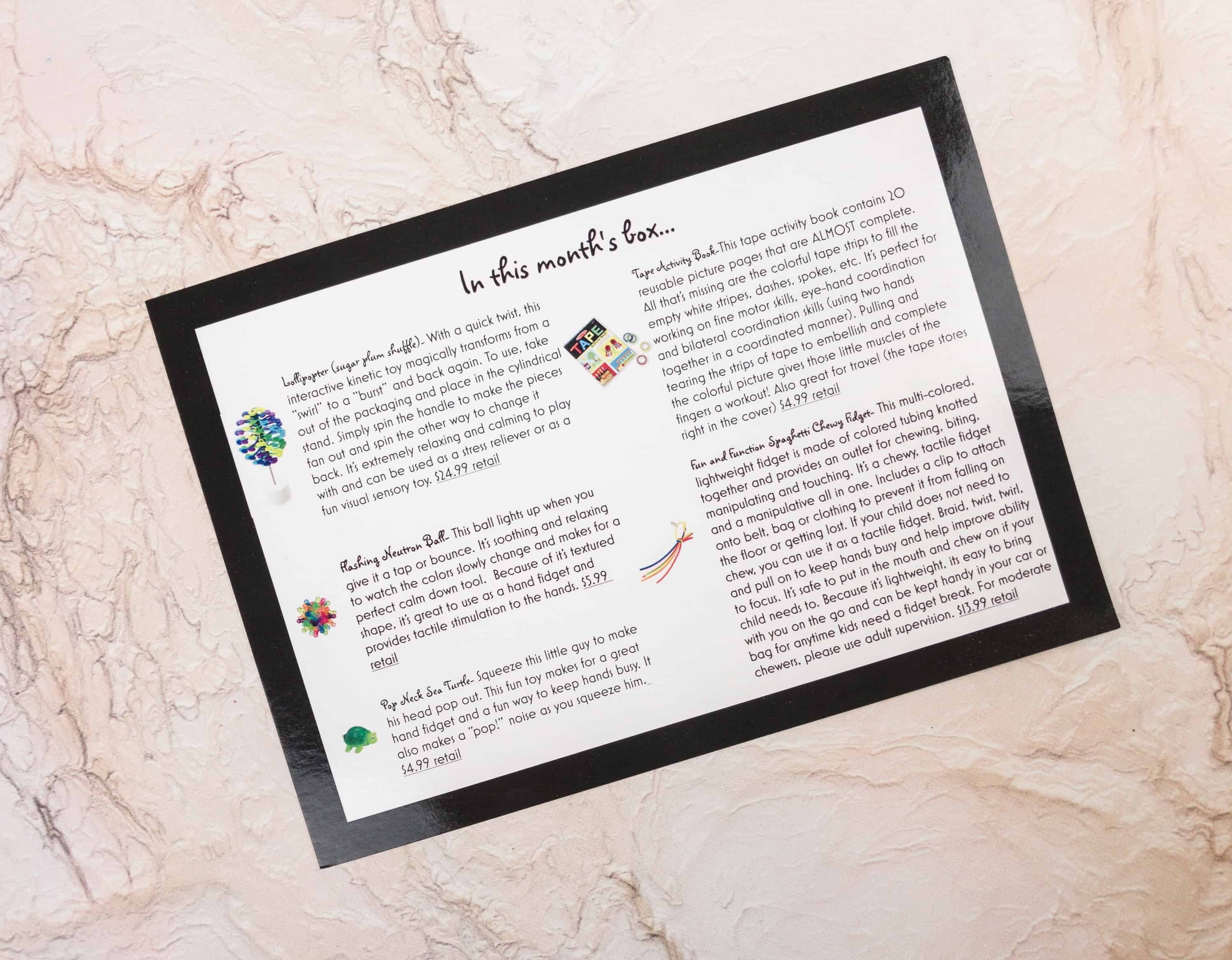 A card is included with a detailed explanation of each item and its common therapeutic use. Examples of items include putty, textured tactile toys/ fidgets, craft activities, light up toys, drawing utensils, etc. Kiddos with emotional disturbances (e.g., hyperactivity, impulsivity, excessive anxiety, temper tantrums, poor coping skills) can also benefit from the items in this box.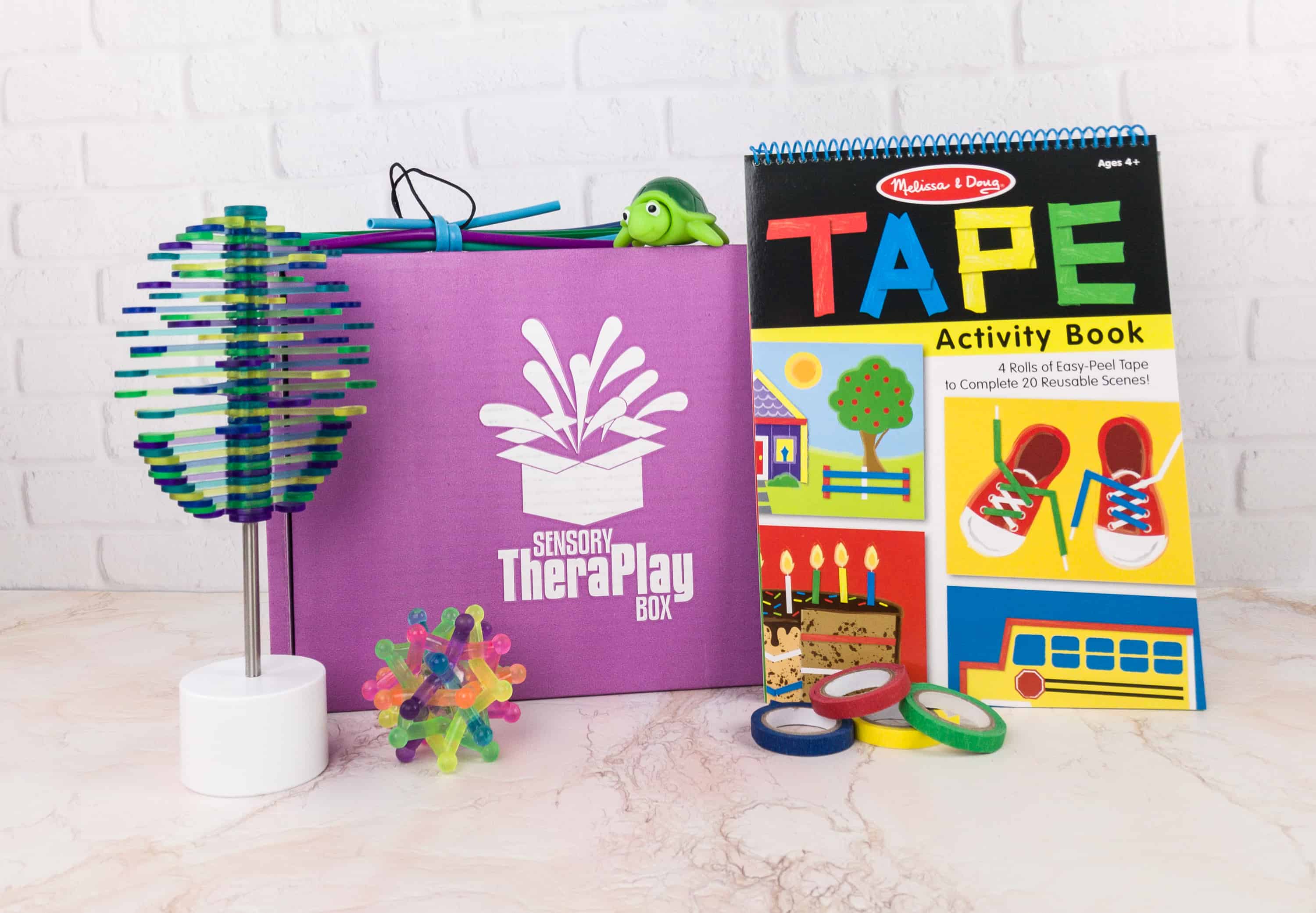 Our first look at this month's TheraPlay box!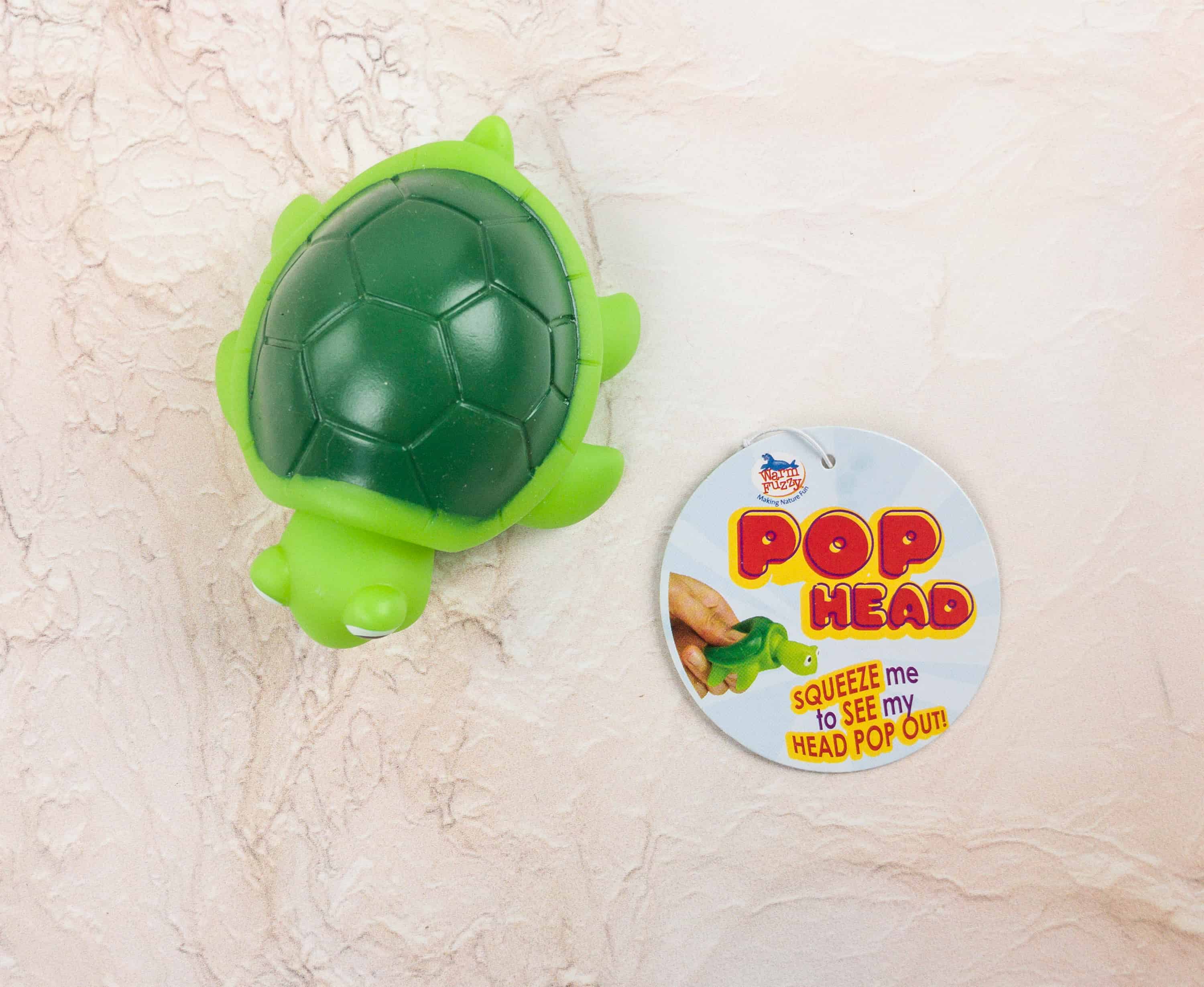 Warm Fuzzy Sea Turtle Pop Head ($14.95) This turtle pop head is a fun fidget squeeze toy that makes an excellent desk pal.
This turtle is so adorable!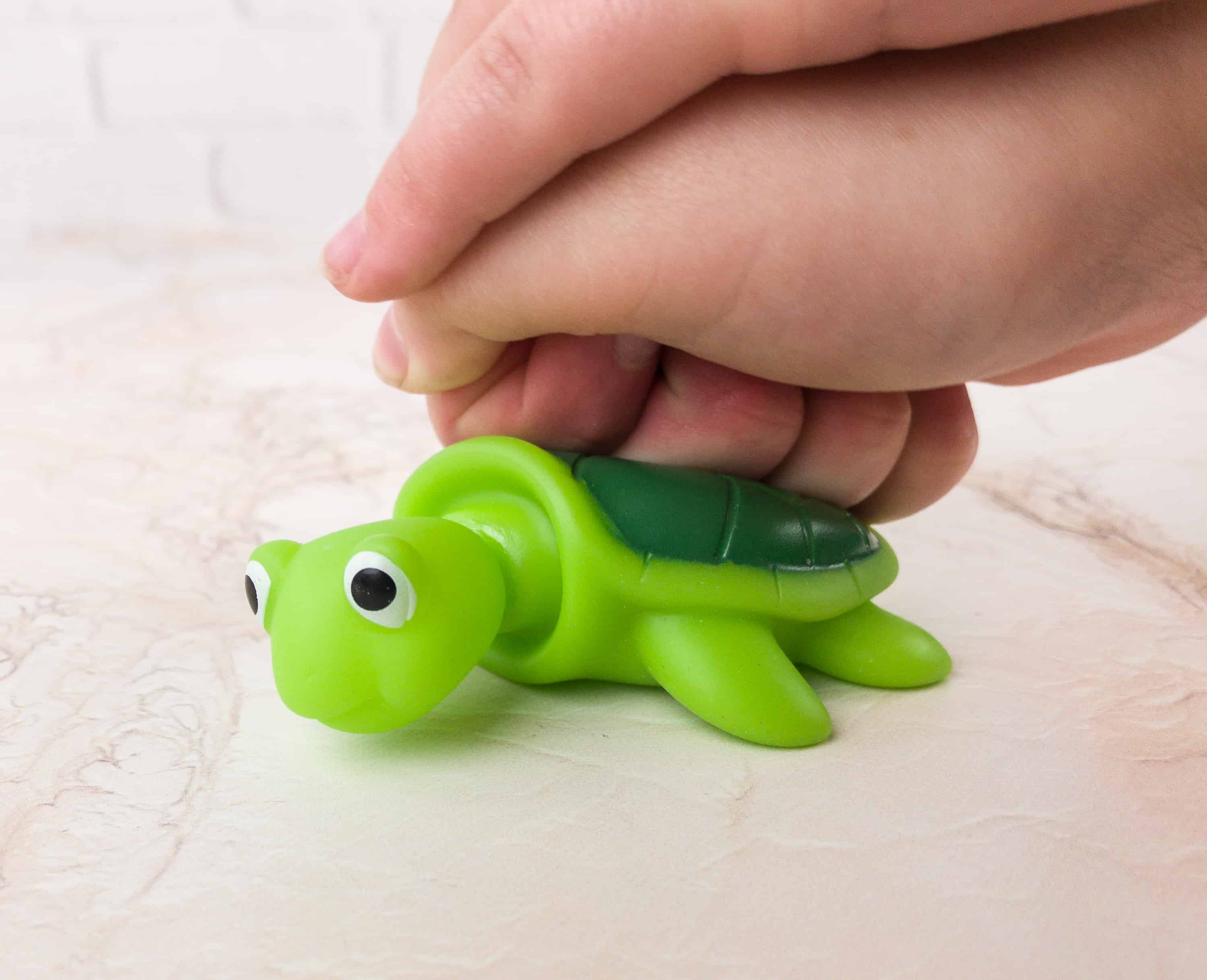 When you squeeze the turtle's body, the head will pop out. It's really fun!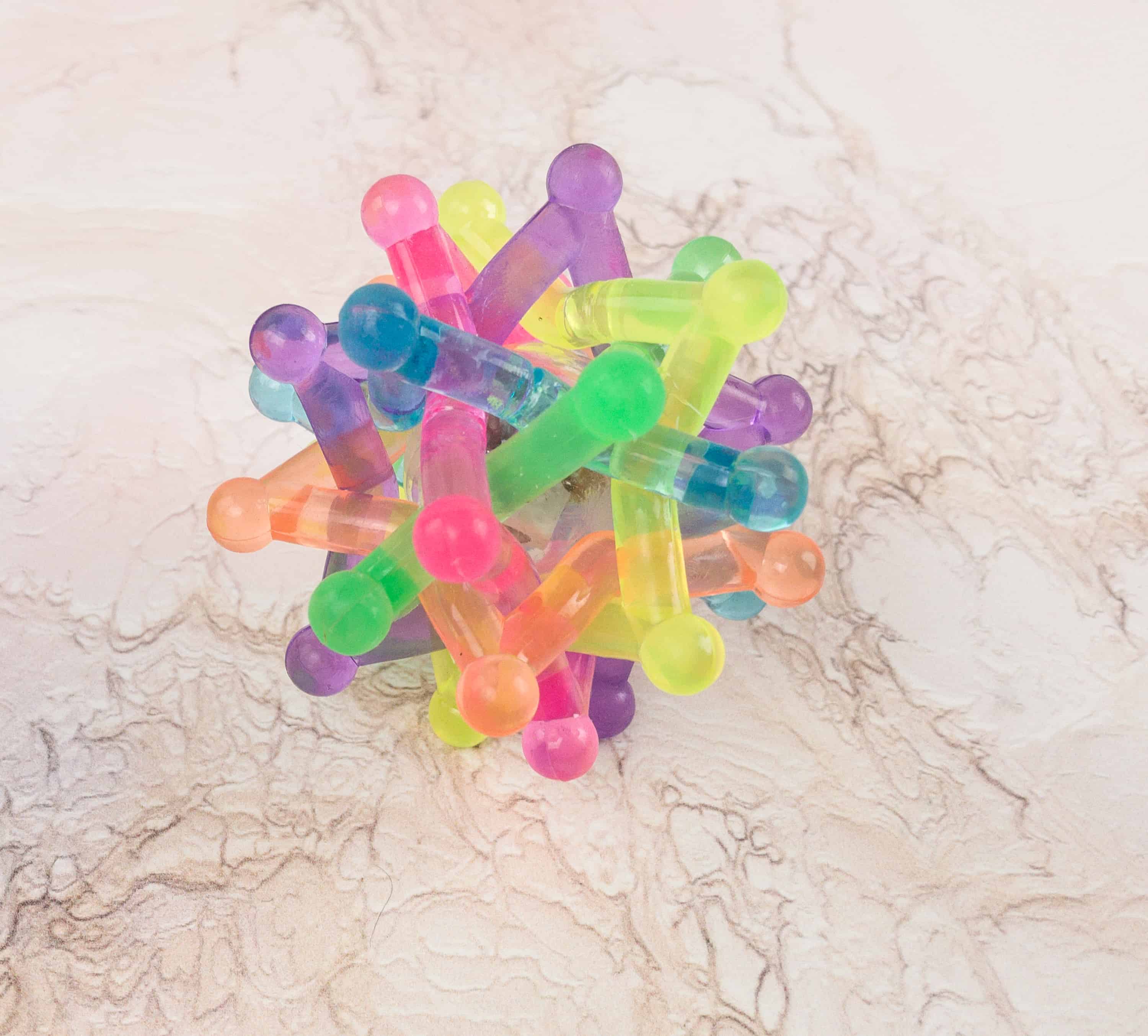 Flashing Neutron Ball ($7.59) Next up is another fidget toy! It's a ball made of colorful 3-inch star shapes interwoven around a light-up center. It is approximately 2.5″ diameter and the material is rubbery plastic.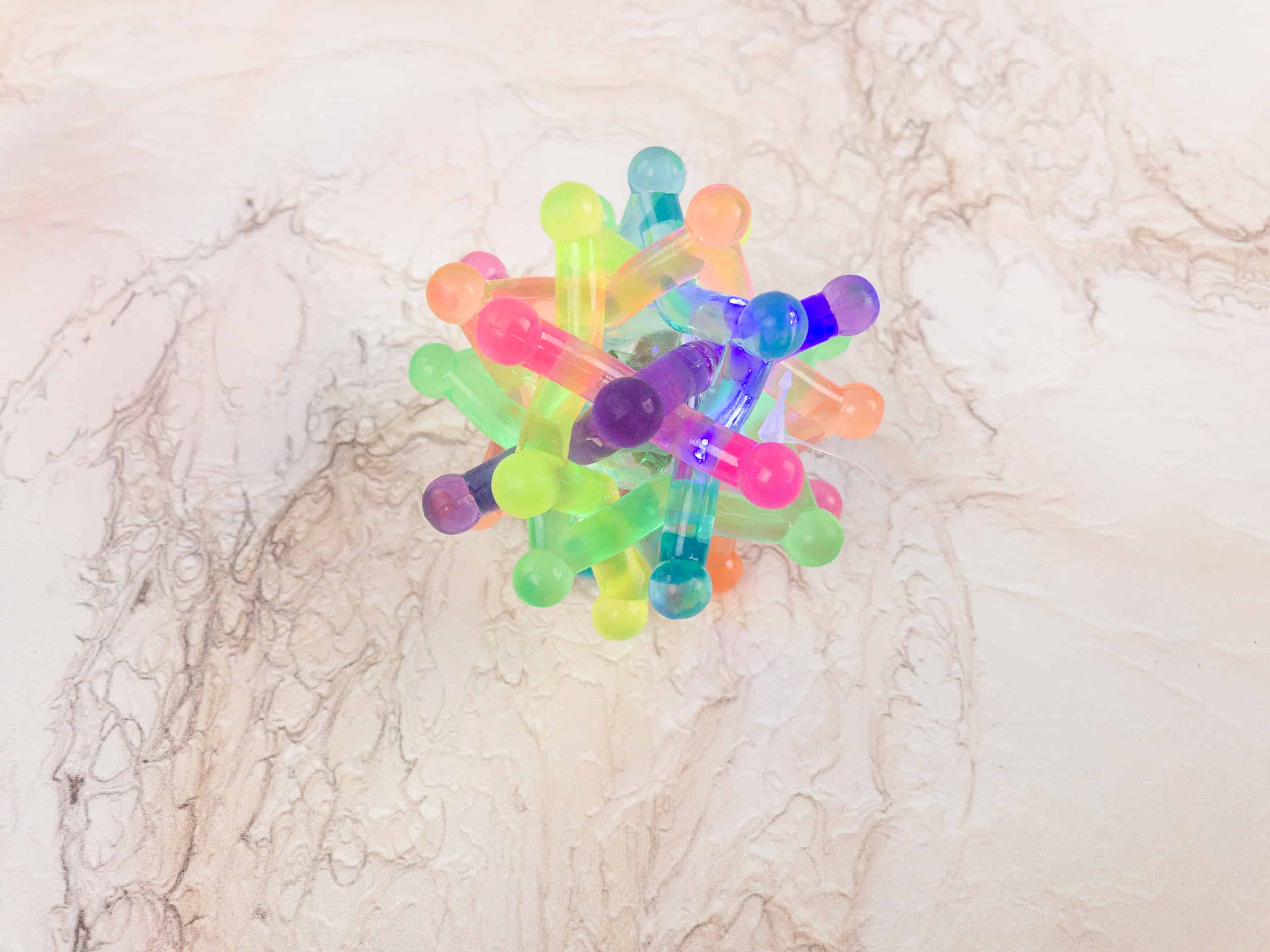 This fun stress-reliever is a colorful, firm but flexible, high bounce ball. It can be enjoyed by fidgeting on it and by playing catch, or you can simply bounce the ball to activate a multi-colored light show!
First bounce, it turned red…
then green…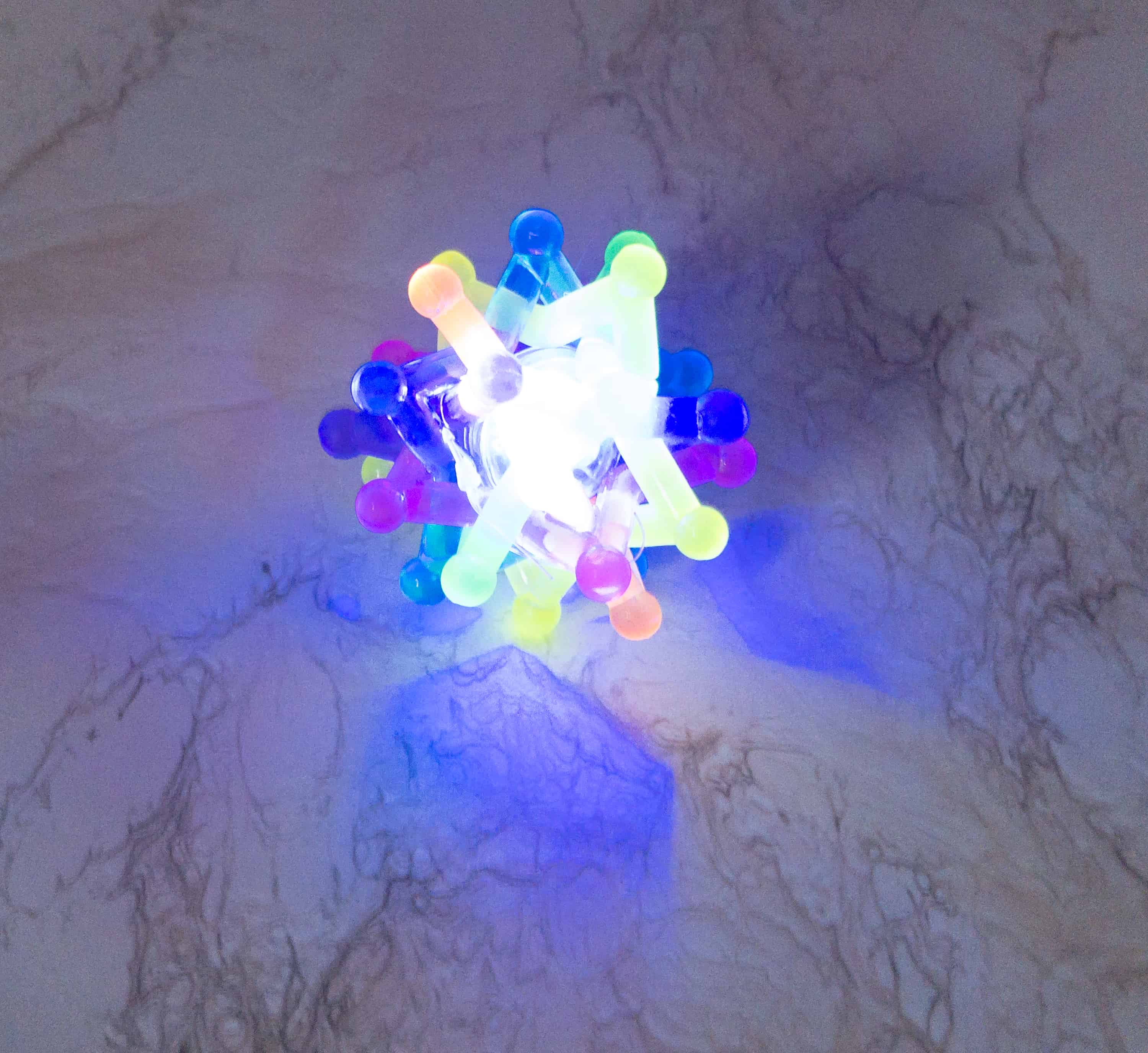 And lastly, a cool blue! It's really fun looking at it changing light colors!
Fun & Function Spaghetti Chewy Fidget ($14.99) This lightweight and multi-colored tactile fidget travels easily.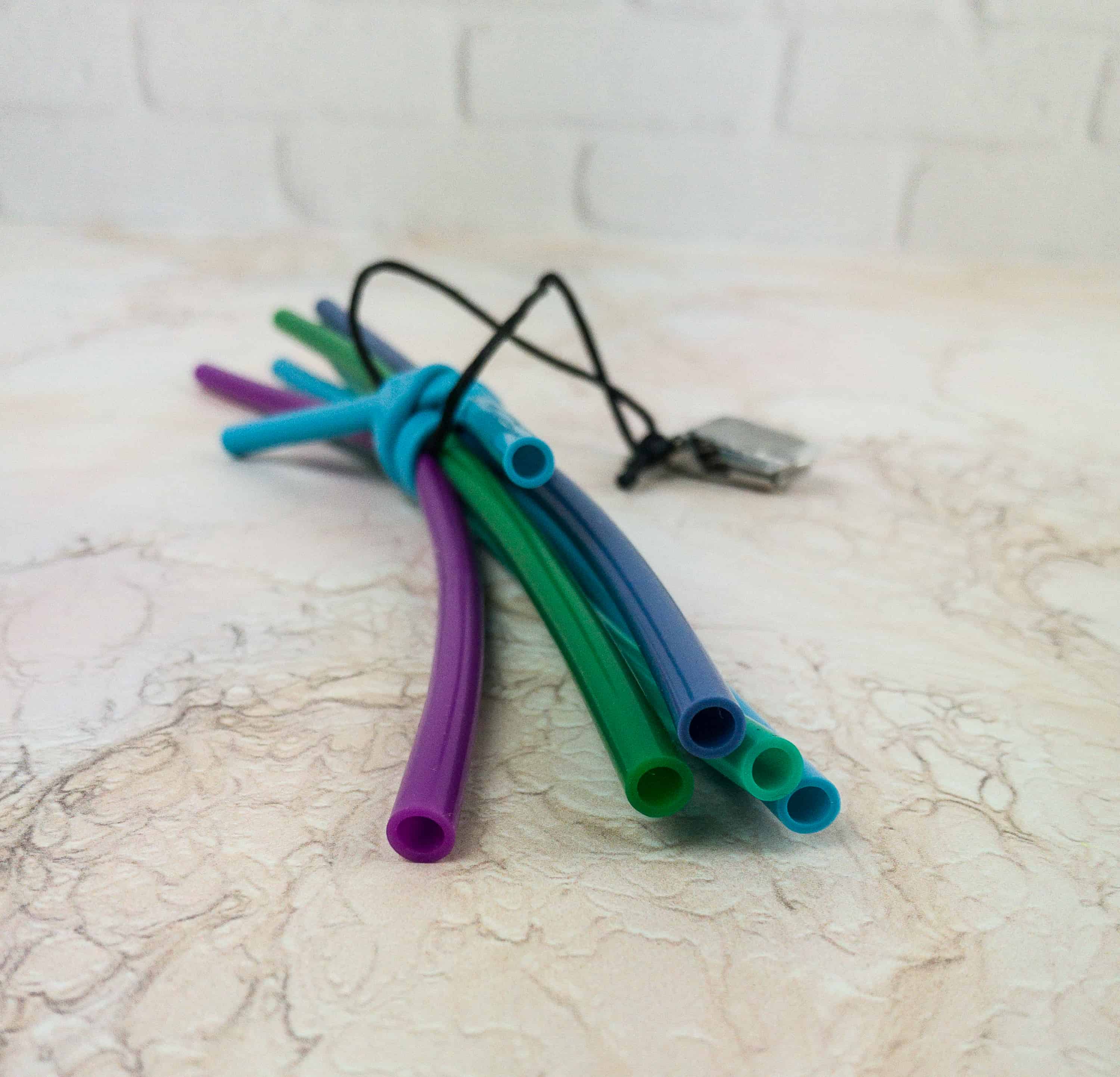 These are made of rainbow-colored tubing knotted together. It functions as a chewy, a fidget and a manipulative all in one. It also includes clip to attach onto belt, bag or clothing so it won't get lost. Clip it on, manipulate it, braid it, twirl it, bite on it, chew it! It's handy so if anytime the kids need a fidget break or need to chew, they're easily available.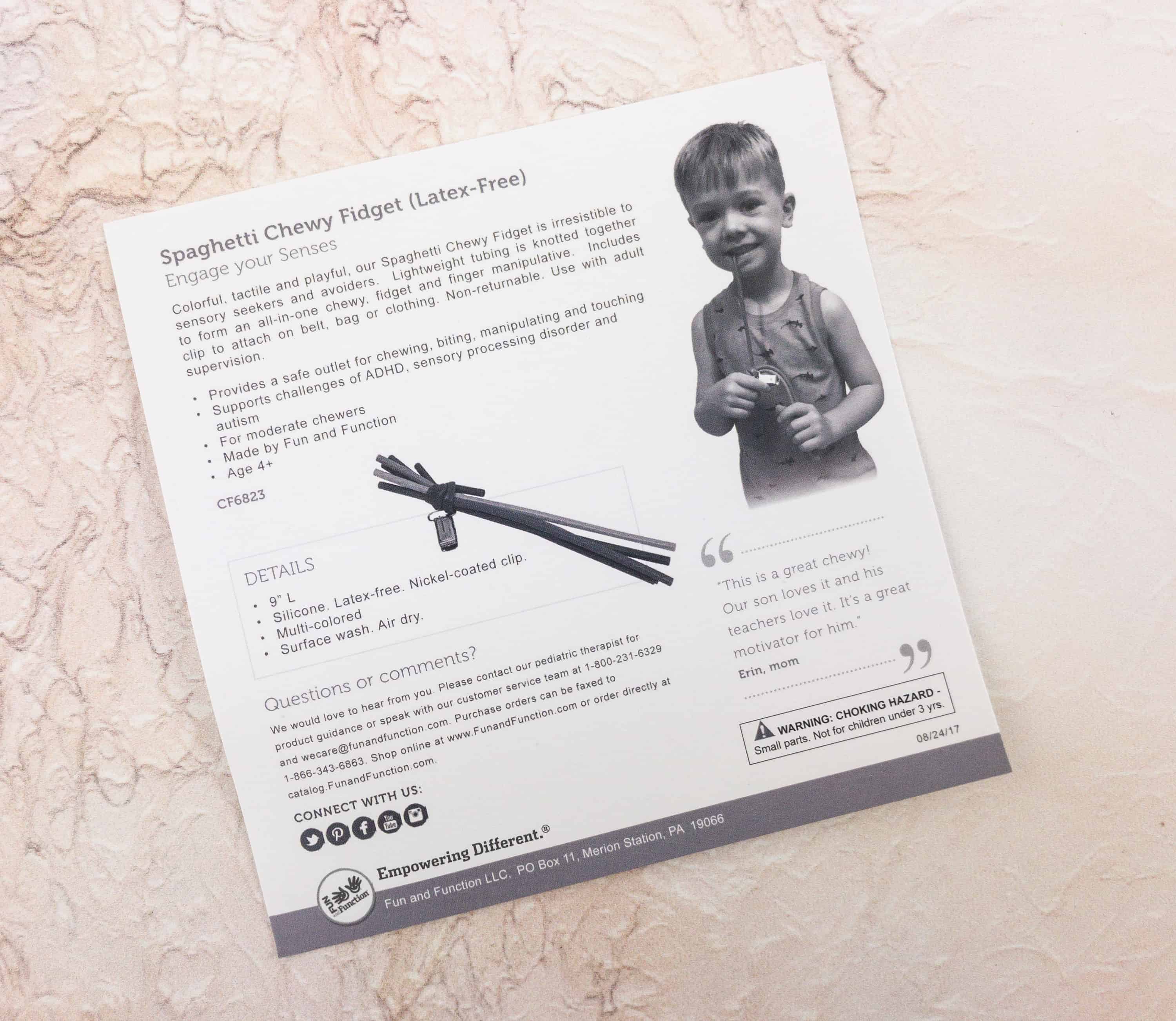 An info sheet about the toy is also included.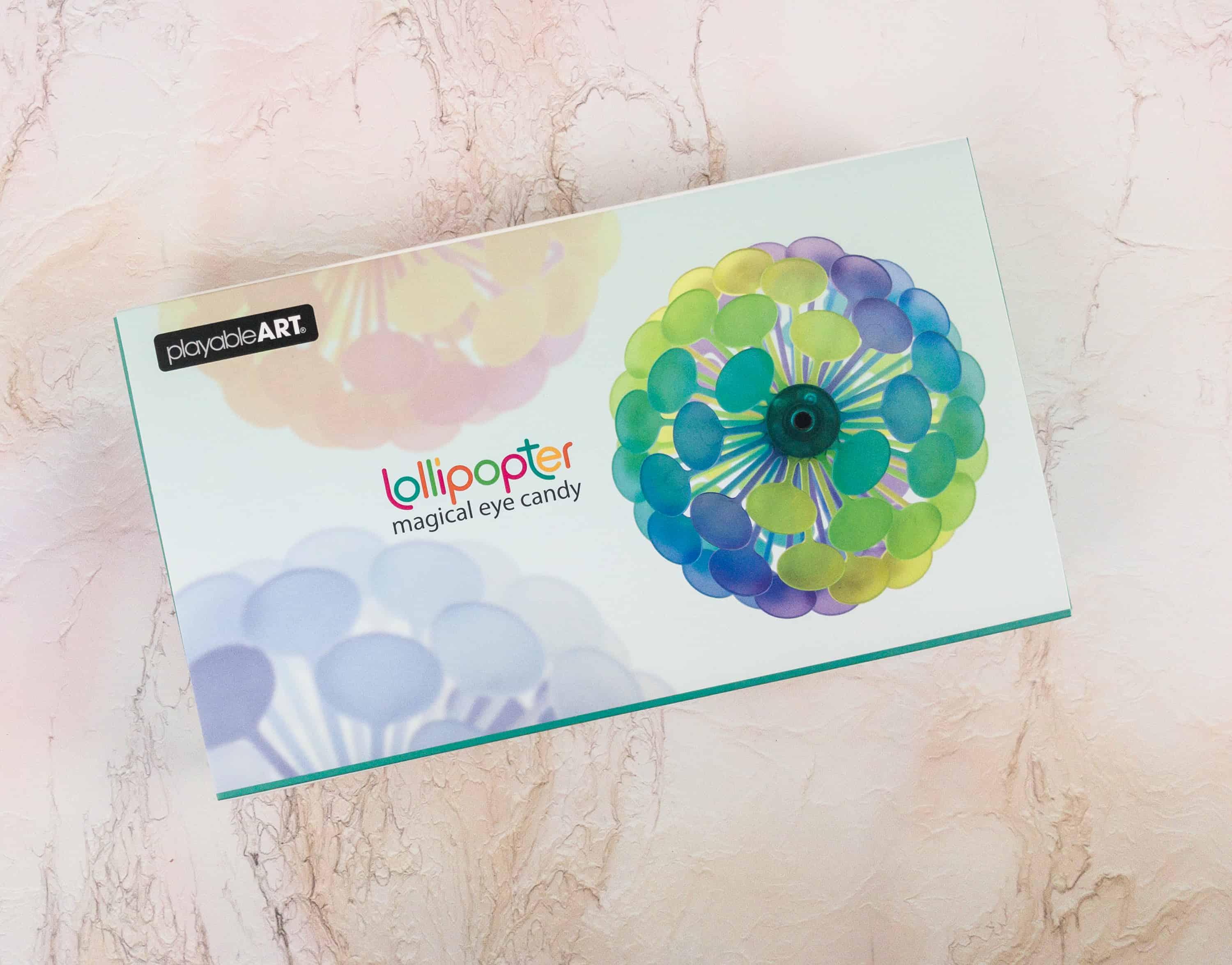 Playable Art Lollipopter ($29.95) This art lollipopter has a design that is simply beautiful. The structure is derived from natural plant forms, and utilizes mathematical concepts such as the fibonacci numbers and the golden ratio.
With a simple twist, it magically transforms from a "swirl" to a "burst" and back again in one motion.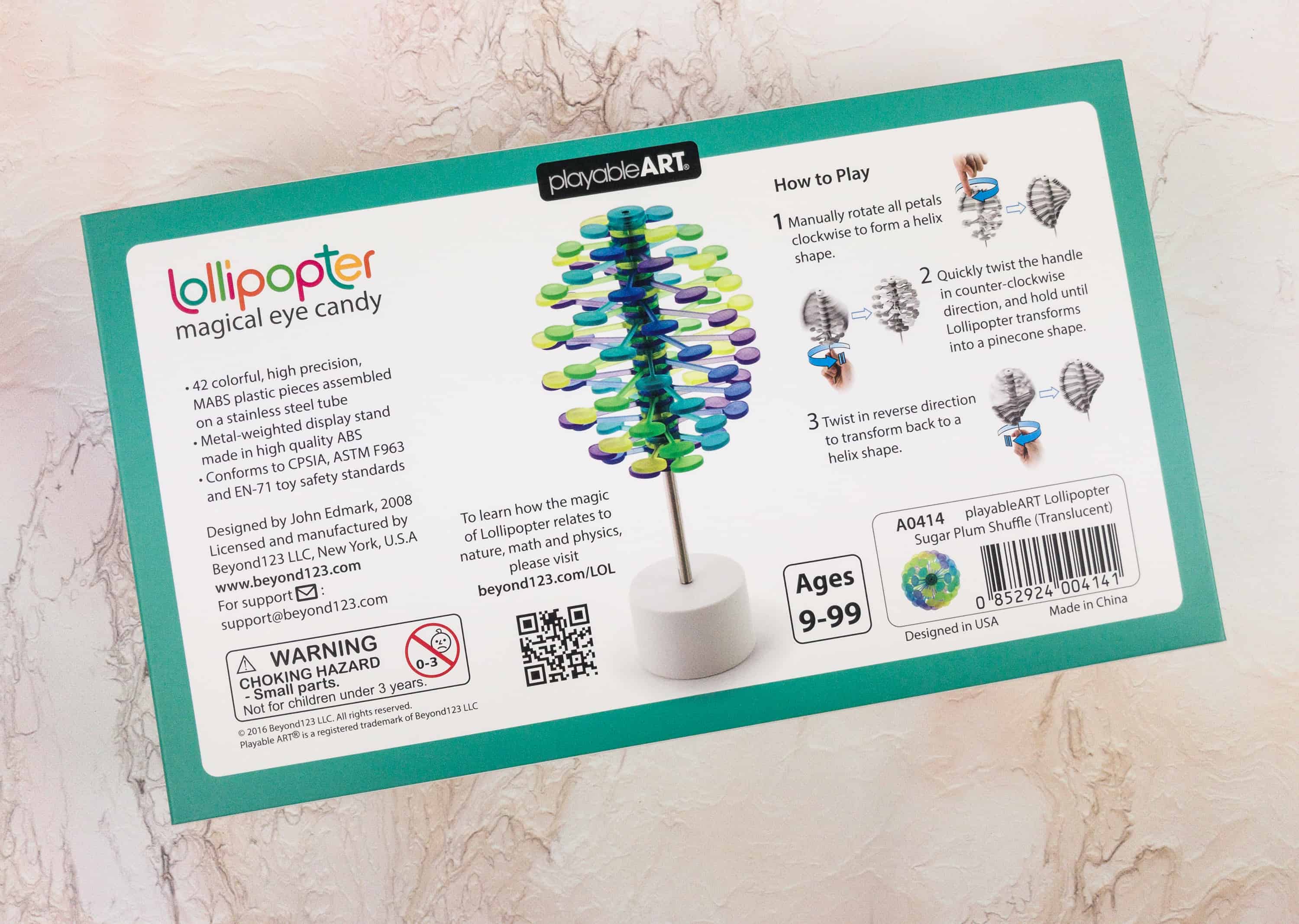 Instructions are located at the back of the box.
This colorful item is an interactive kinetic toy, but it also makes a stylish sculpture on the display stand.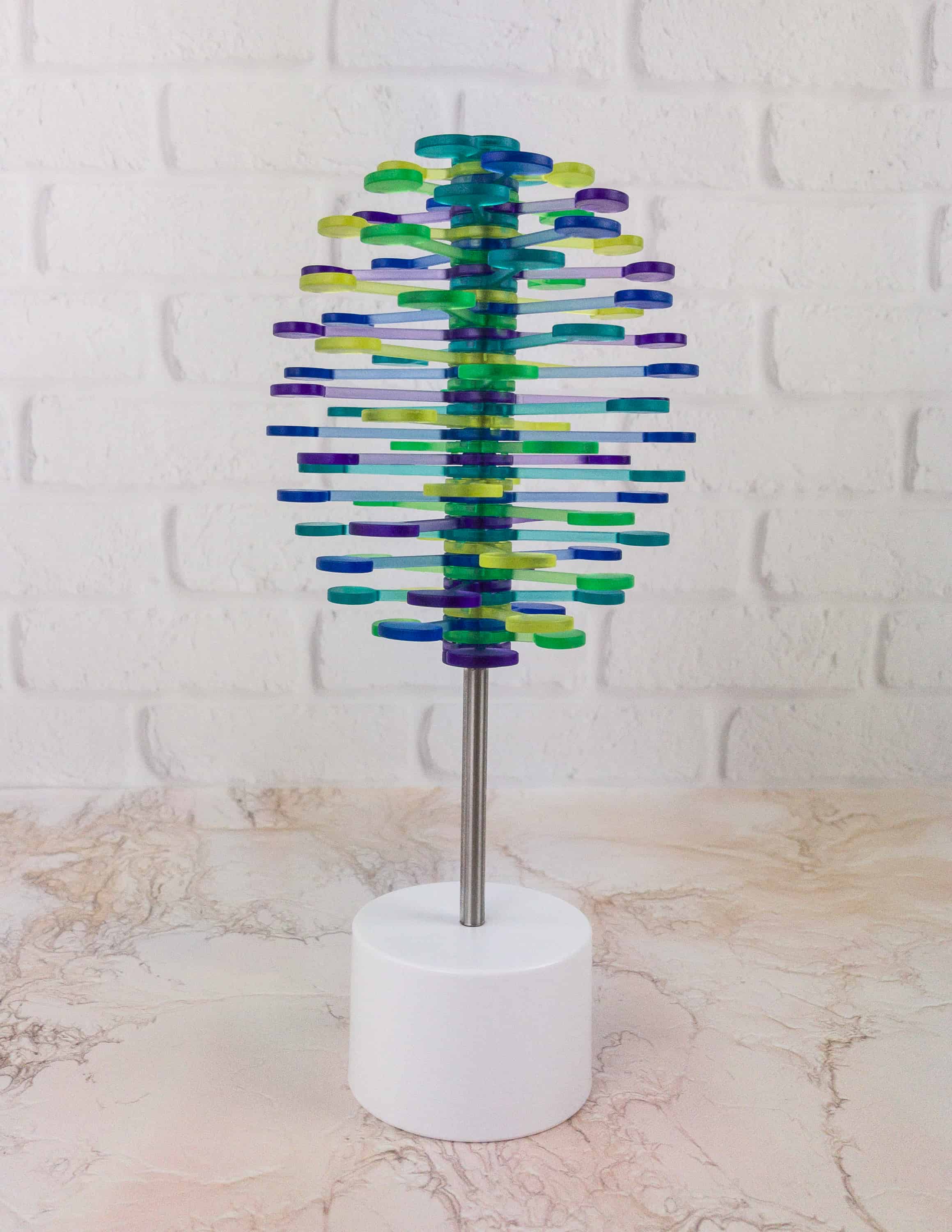 It's a versatile accessory for the creative life. It's intuitive, relaxing, fun and extremely addictive!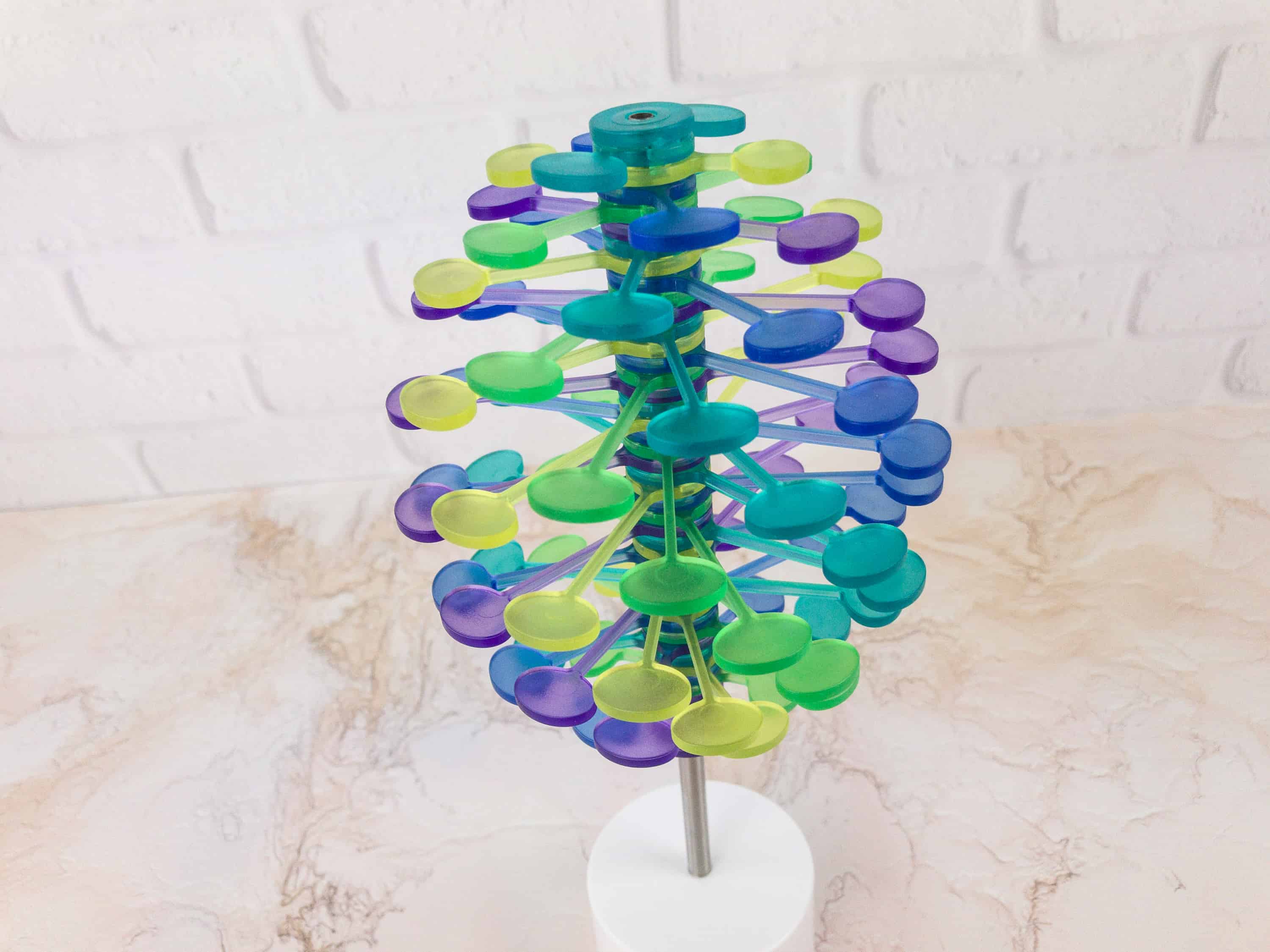 We love the colorful look of this lollipopter, it's definitely an eye candy and the kids love twisting it back and forth.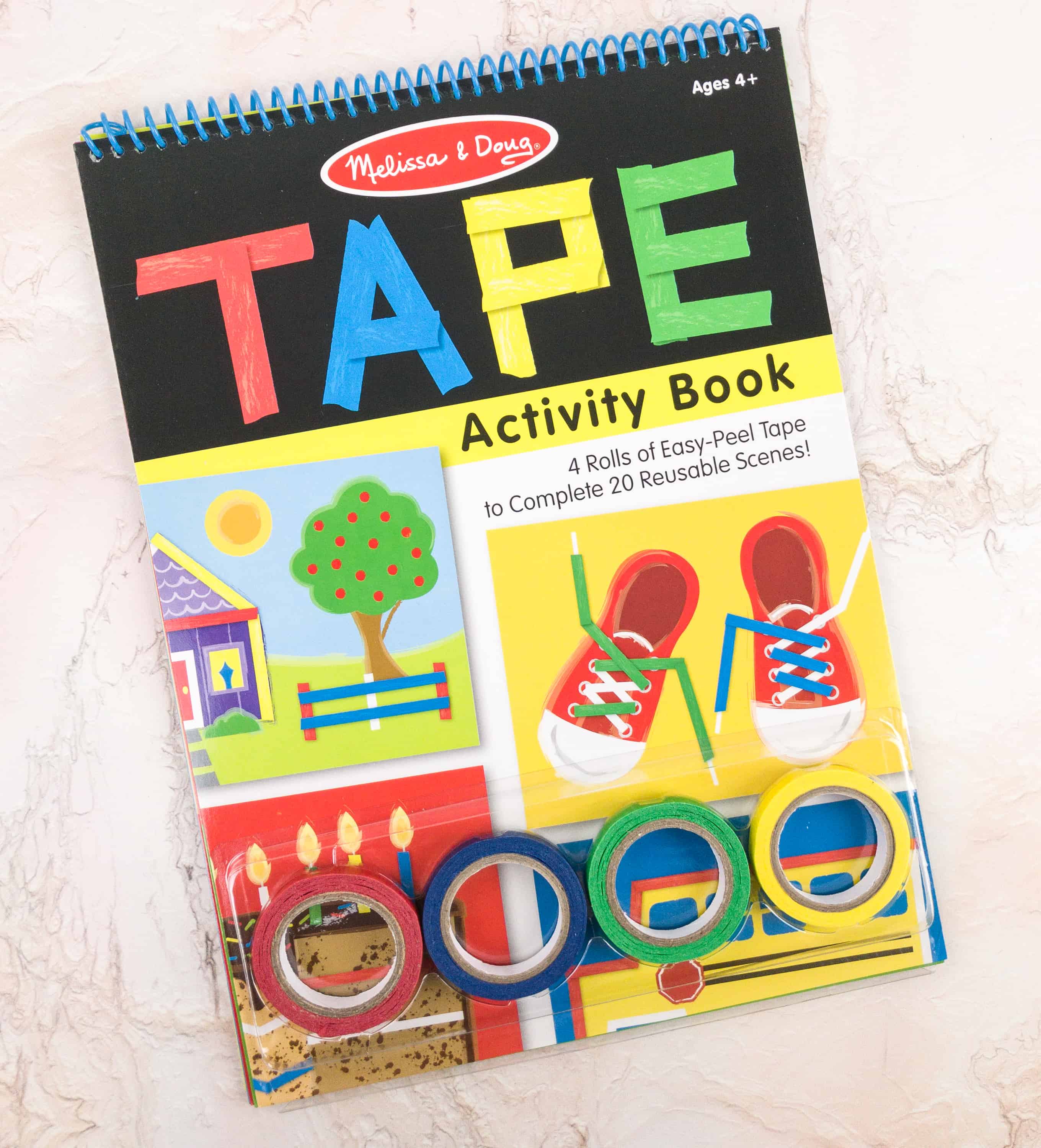 Melissa & Doug Tape Activity Book ($4.99) This spiral-bound activity book contains 20 reusable picture pages filled with color and cheery details.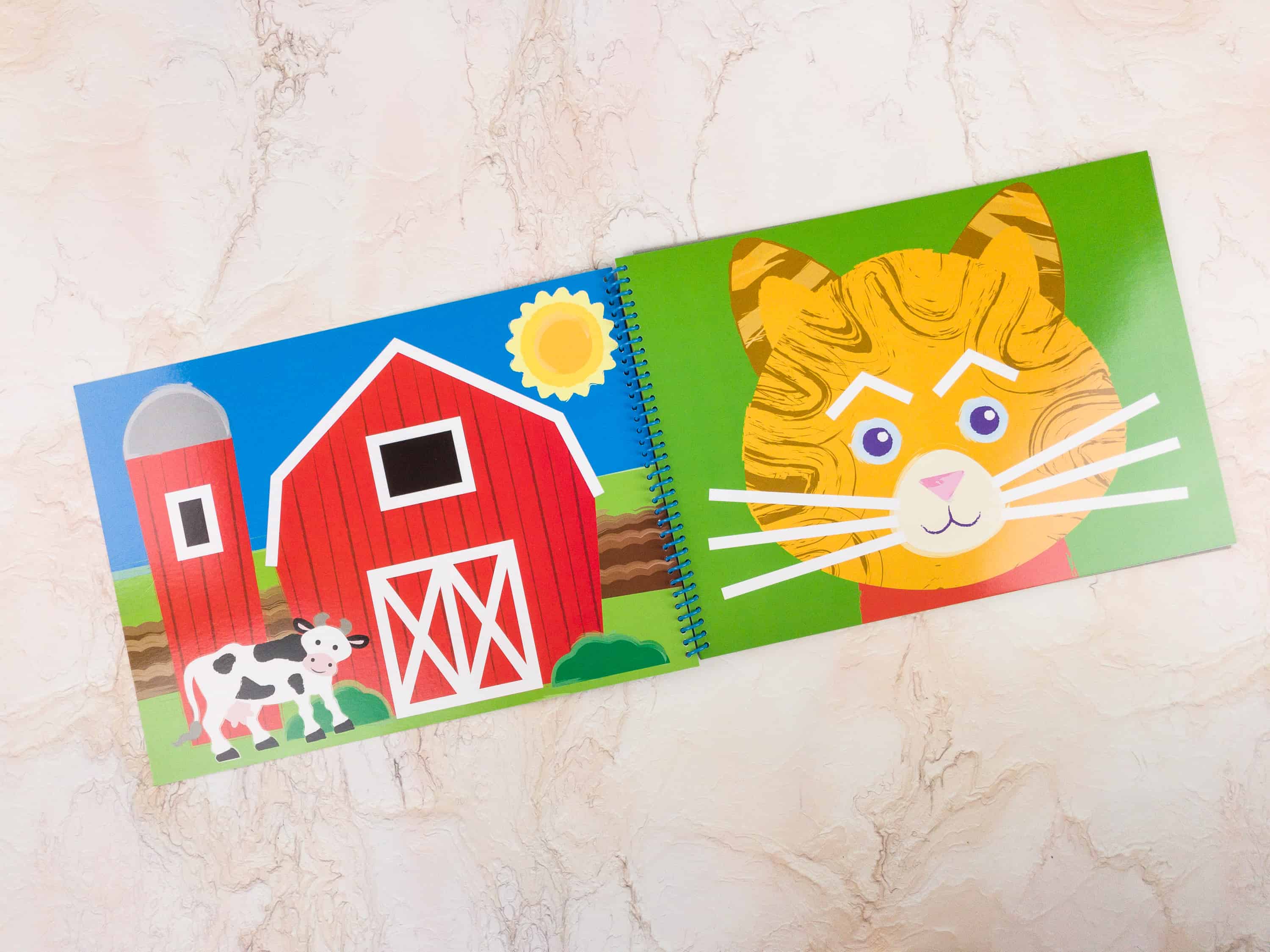 Four rolls of colored tape are included in the set so that the kids can complete the pictures by sticking them on the right places.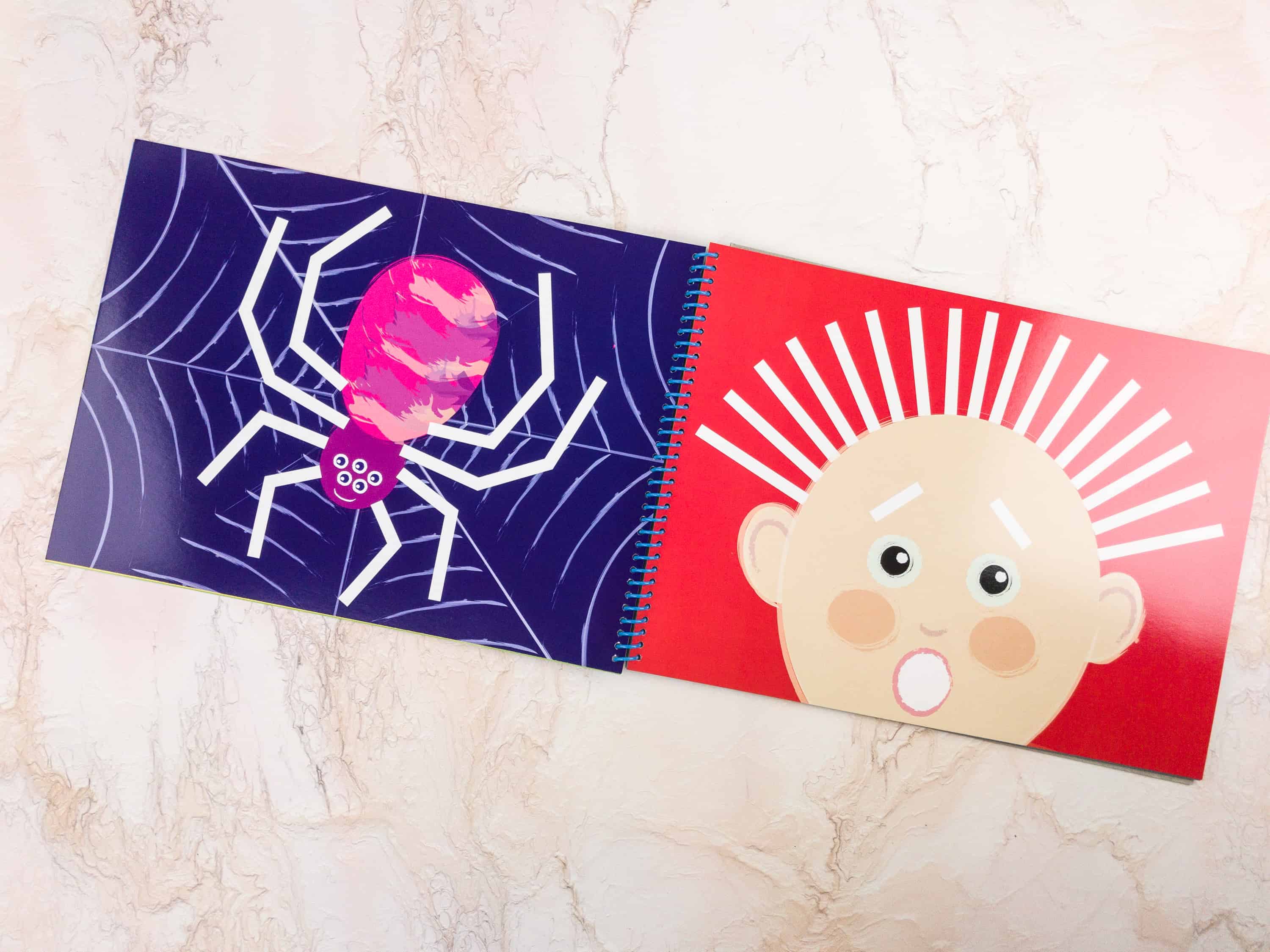 It'll definitely keep the kids busy! It's also beneficial for fine motor skills, finger strength, hand-eye coordination, color recognition.
The activity book is great to bring when traveling too. It's so engaging, such a creative way to build basic skills and a sense of accomplishment for the kids!
The December TheraPLAY box has a great collection of items especially for kids (or even grown ups) that deals with anxiety.  Not only the items are therapeutic, but they can easily slip under the radar and masquerade as everyday toys. They're very easy to employ and gain a child's interest. The lollipopter makes a great decor too!
We love that toys are fun in and of themselves, aside from any intended therapeutic uses. Unlike strategies that may require active intervention, these aids are intuitive to use and inherently calming — they can simply be handed to a child when needed, and they will have the desired effect. They are great tools to have on hand to keep any child focused and relaxed.
Are you planning to subscribe the Sensory TheraPLAY Box? What excites you most about this subscription?